100+ Best Freezer Meals on the Planet
After writing two freezer meal cookbooks and testing hundreds and hundreds of recipes over the past 12 years, we've narrowed down the best of the best healthy freezer meals for your family.
Our freezer meal recipes and methods are well-tested and delicious. Check out our growing list of amazing make-ahead freezer meals below.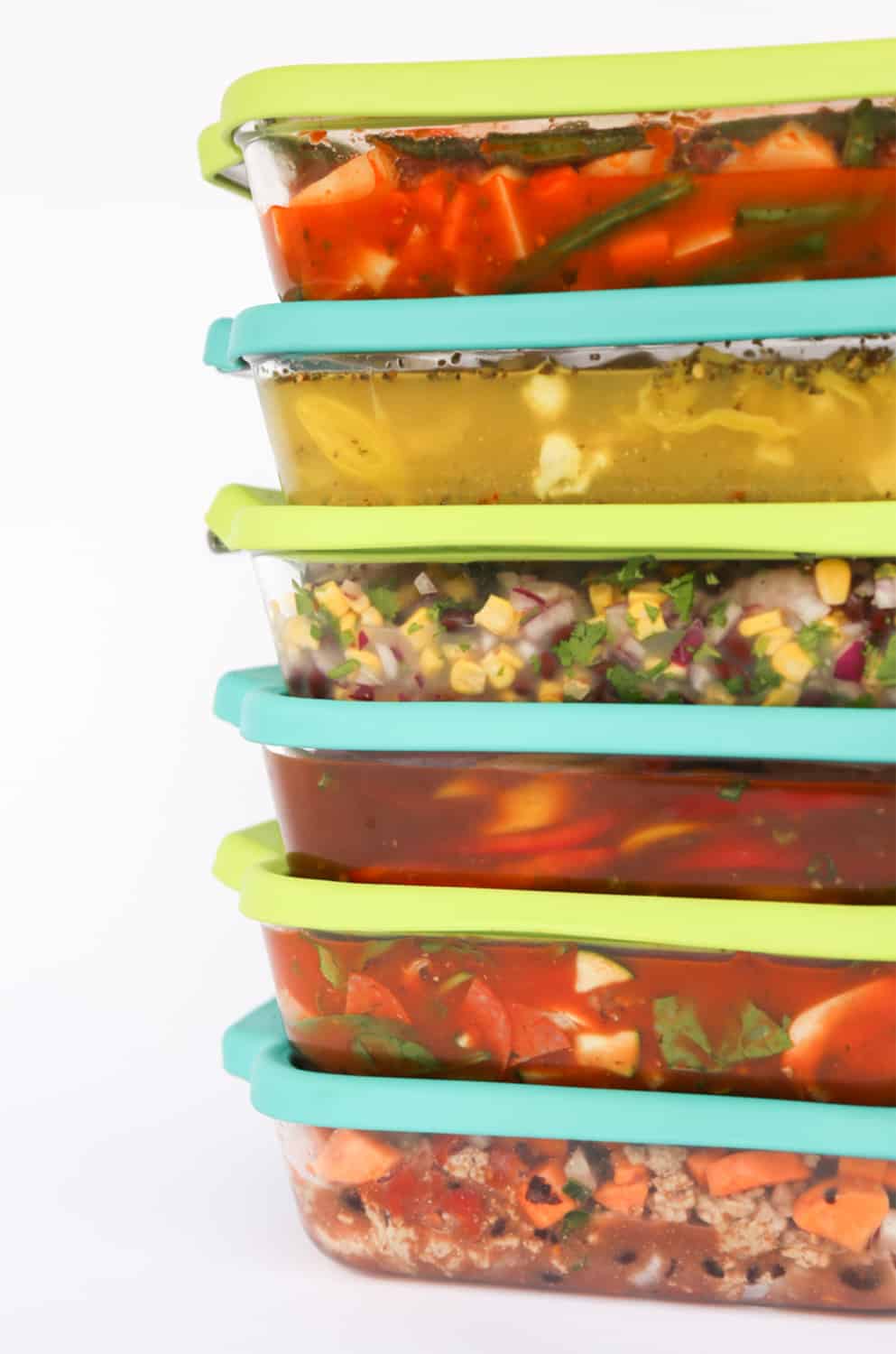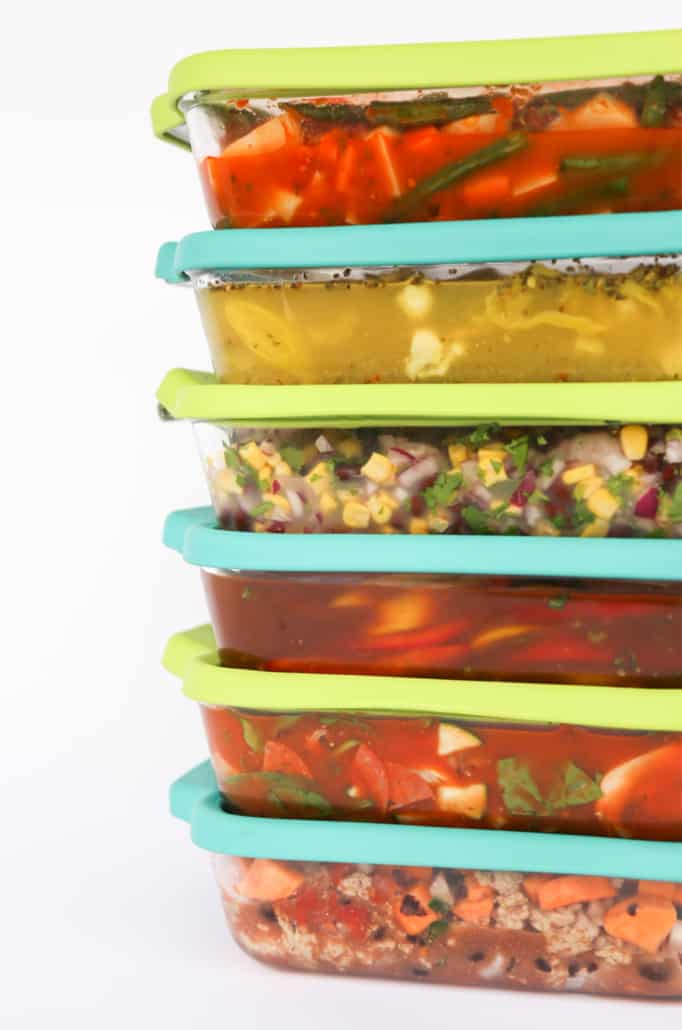 Benefits of Freezer Cooking
As tongue-in-cheek, "freezer cooking evangelists", we are constantly sharing about the amazing benefits of freezer cooking with anyone who will listen.
We've even been able to share about freezer meals on the Hallmark Channel and in People Magazine!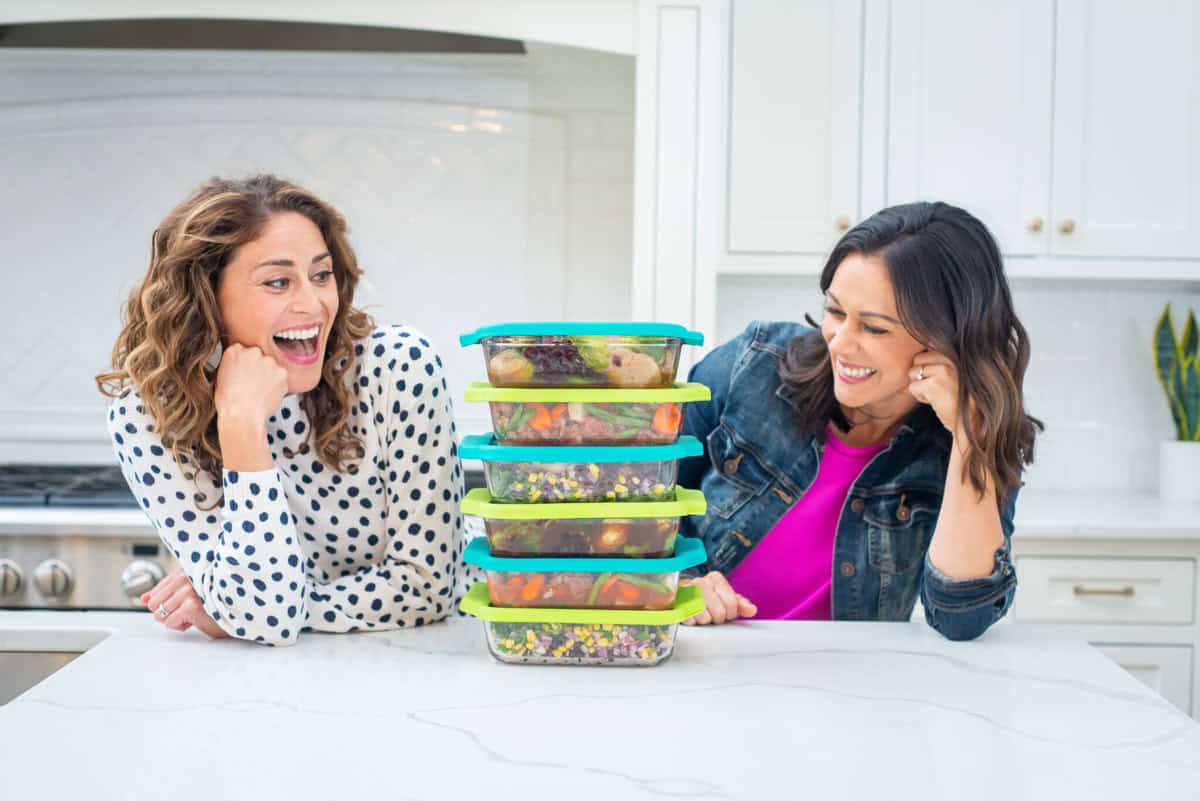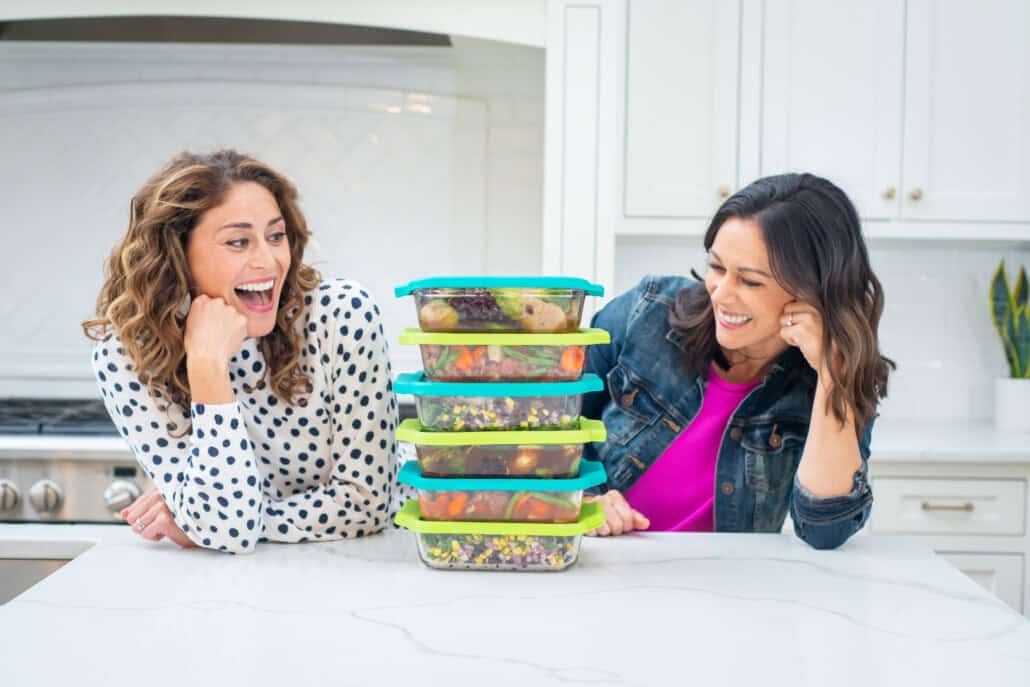 Here are some of the benefits we regularly point out:
Freezer cooking saves money by buying in bulk and avoiding eating out. If you can incorporate 1-2 freezer meals a week, you can easily save over $2,000 in a year!
Cooking in bulk cuts down on time in the kitchen by prepping meals with the same ingredients at one time. Browning ground beef? Chopping veggies? Making soup? Why not double or triple it and then utilize the freezer? You save time on prep and clean up. We even created 1 Hour Freezer Prep Sessions to help you do this!
Freezer cooking helps you eat wholesome, delicious meals at home regularly. You know what goes in your food. You can make modifications too.
Having a stash of freezer meals reduces dinnertime stress while bringing your family together around the table. This is what freezer cooking is really all about!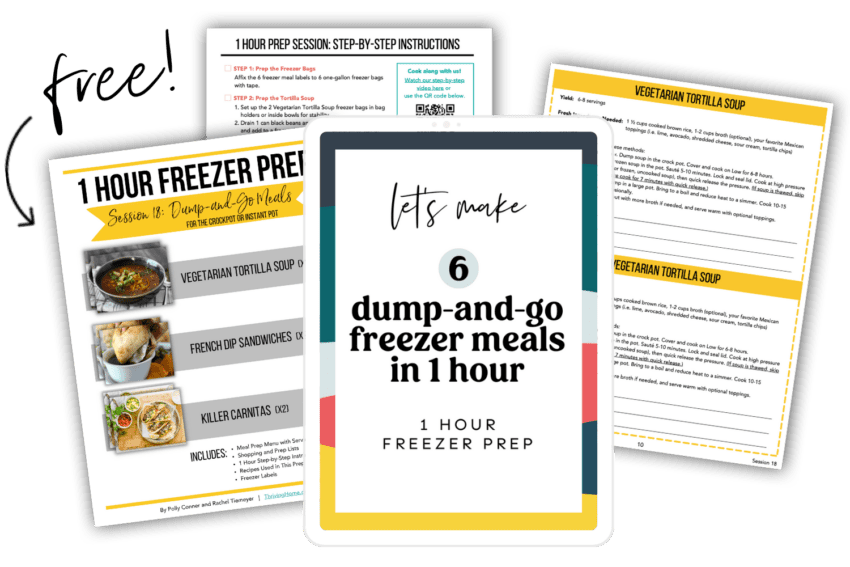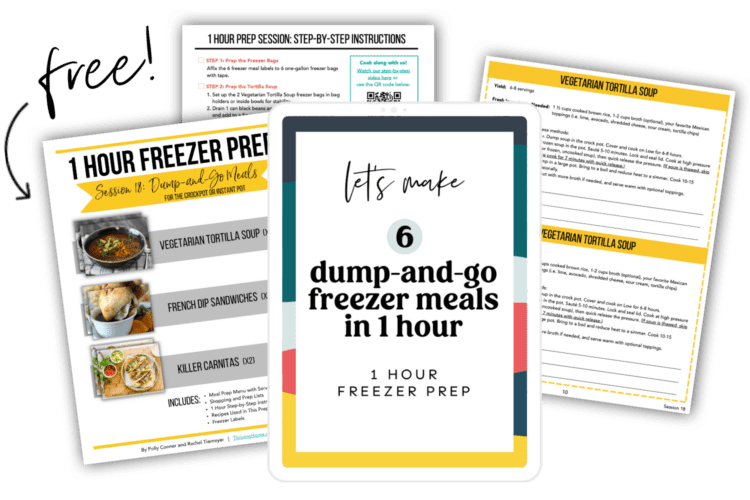 Make 6 Dump-and-Go Freezer Meals in 1 Hour!
Try a 1 Hour Freezer Prep Session ($6.99 value) for FREE!
Includes:
Shopping & equipment lists
Step-by-Step instructions & video tutorial
Serving suggestions & dietary substitutions & more
Freezer Prep FAQs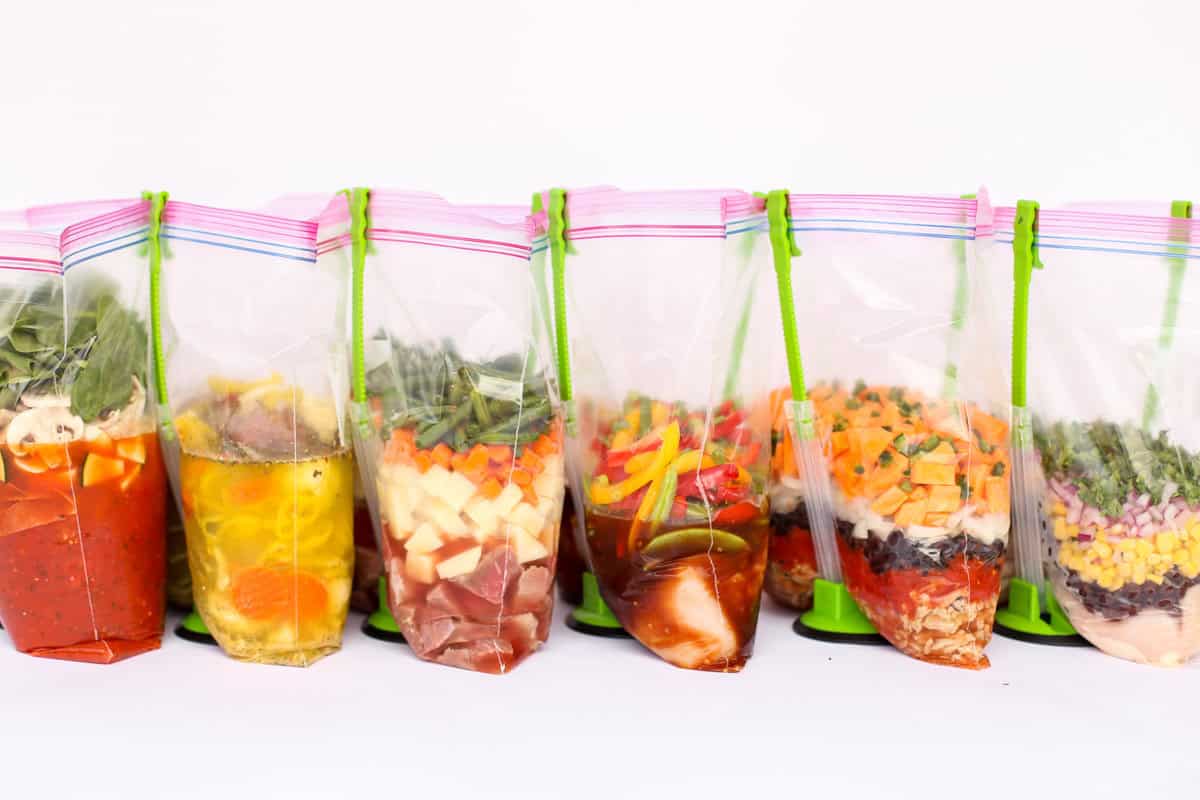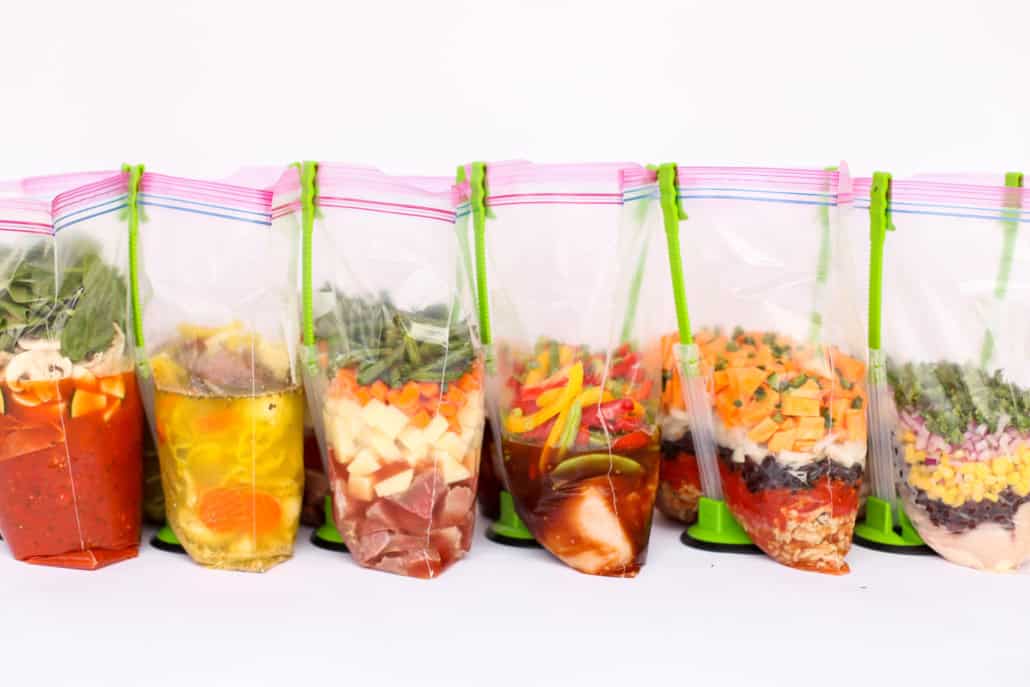 Now, it's time to get prepping and freezing. Here are the best, most well-tested, and popular freezer meals on our website by category for you. Please ask us any questions in the comments!
Is a healthy breakfast possible on those chaotic weekday mornings? We've got you covered with these wholesome, freezable breakfast ideas to make ahead and have on hand.
---
We love easy, freezable chicken recipes and we know you do too! We have a huge variety of easy chicken freezer meals for you to browse though. Enjoy!
---
These beef freezer meals are total crowd pleasers. Not only are they tasty but they are filling too!
Tip: This is the place where we both source our grass-fed beef (and it's delivered to our doorsteps).
---
Once you start making freezer meals for the slow cooker, you won't go back. It's magic to have a meal prepped ahead of of time for the Crockpot! Get started with these recipes.
---
Push a button and dinner is done. When you prep freezer meals for the Instant Pot, it can be that easy! We've fine tuned the art of Instant Pot freezer meals and sharing everything we know in the recipes below!
---
Finding tasty vegetarian freezer meals can be a challenge. Fear not, below you'll find some of the best of the best!
---
We can't wrap up this list of best freezer meals without showcasing these fan favorites!
---
Do you like the idea of stocking your freezer with 6 meal in 1 hour? What if all of the brainwork was done for you? We're talking shopping lists, step-by-step instructions, labels, and even a video tutorial.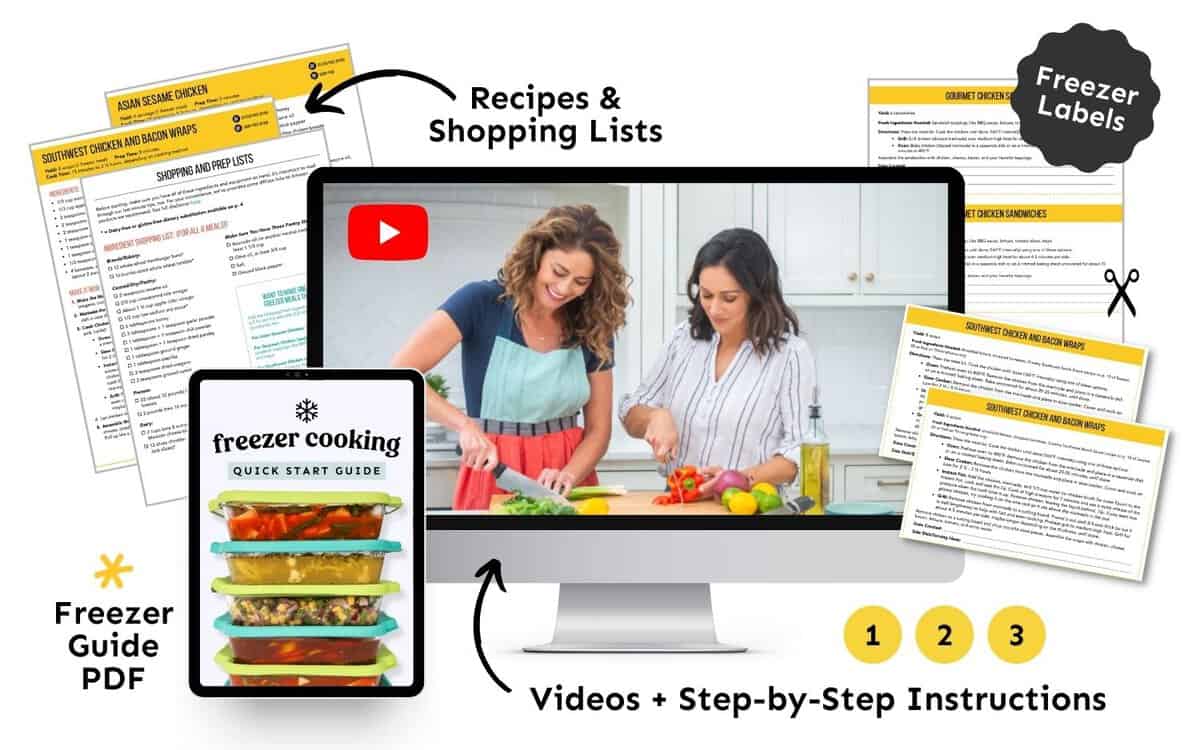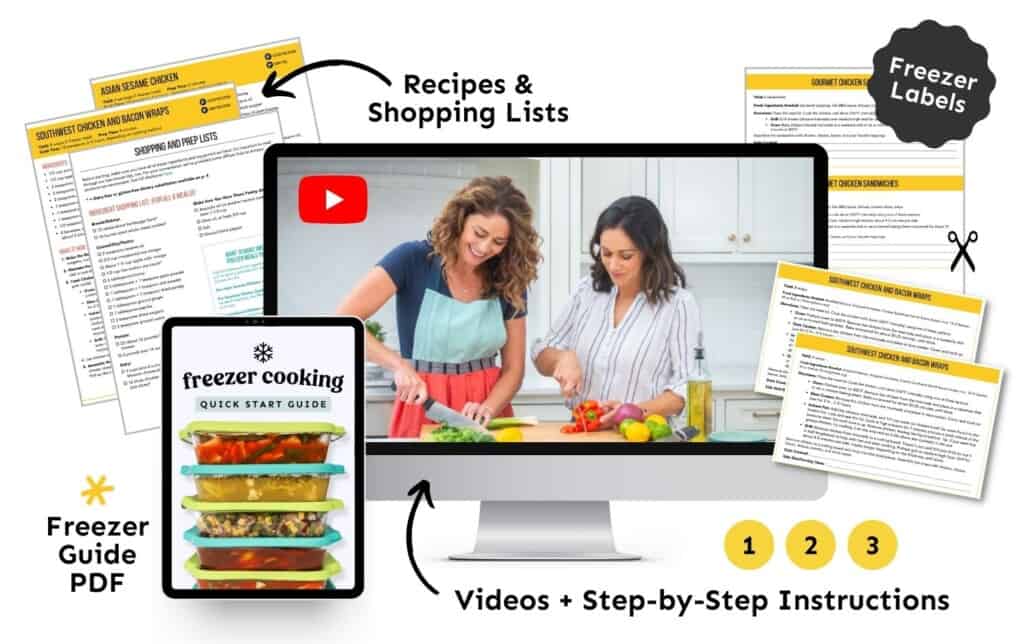 Our 1 Hour Freezer Prep Sessions have been a massive success with our readers, and we know they can help you too. Hop over to learn more!