This post may contain affiliate or sponsored links. Please read our disclosure policy.
As cookbook authors of From Freezer to Table and From Freezer to Cooker, we are big fans of freezer cooking around here. "Can you freeze rice?" is an important question, since freezing it can reduce food waste and save time. Read on for our expert answer!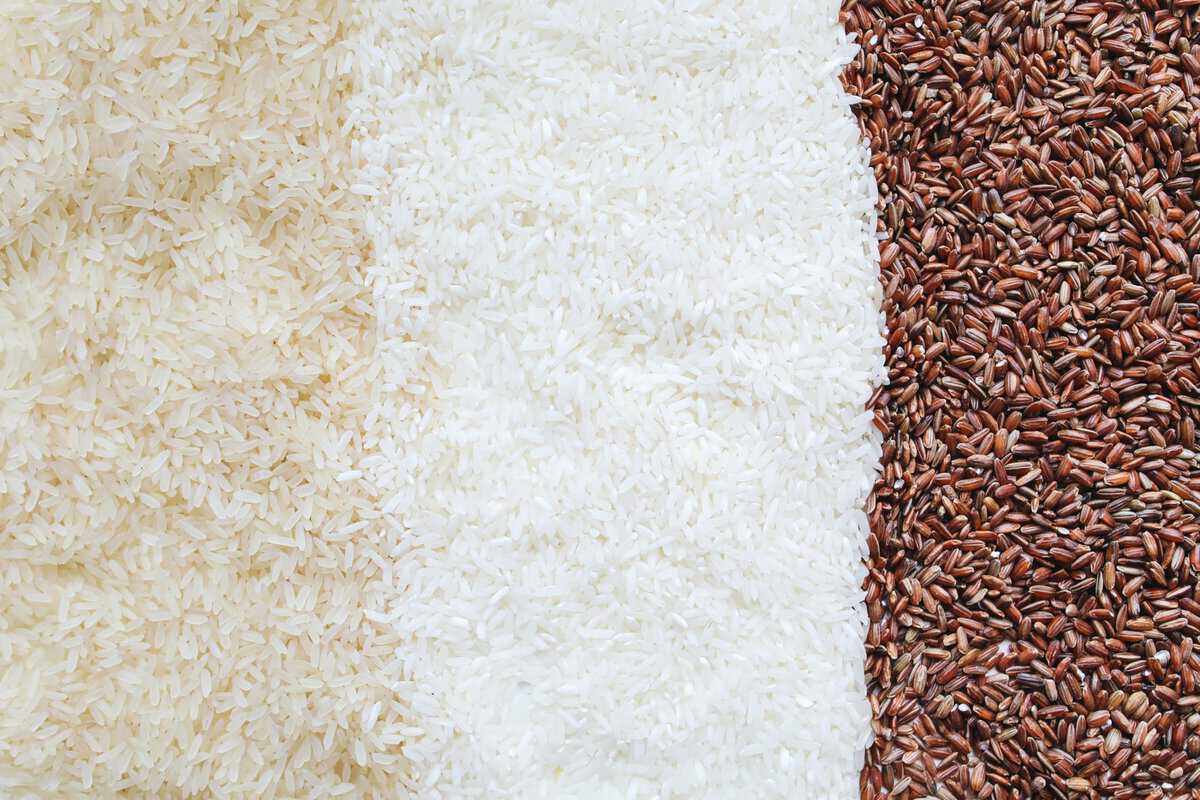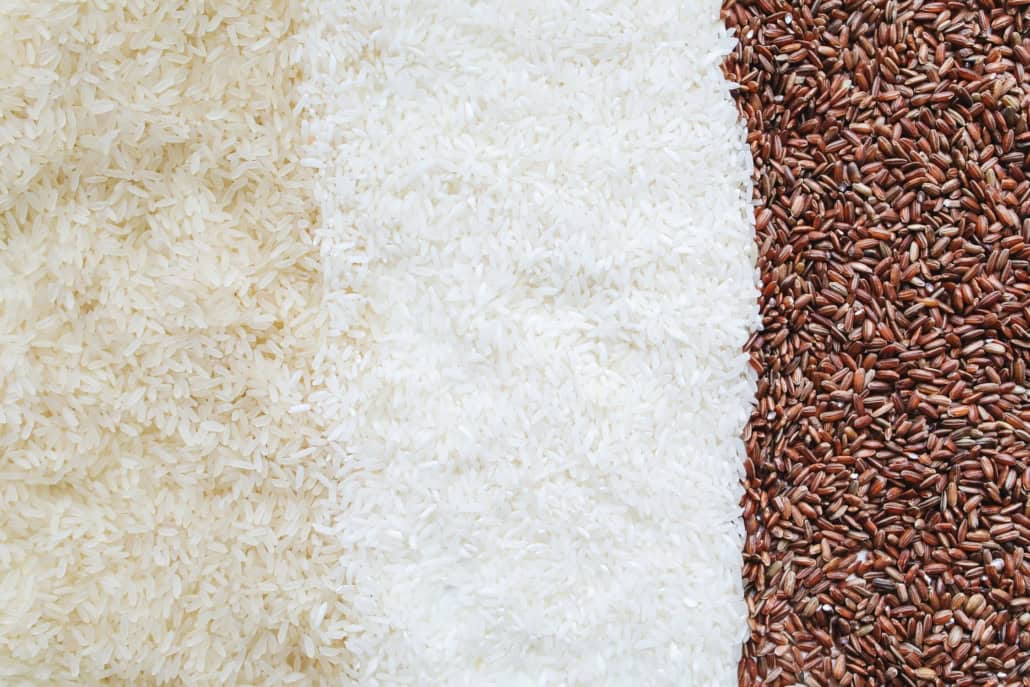 Can You Freeze Rice?
Yes, cooked and uncooked rice freeze and thaw easily. Frozen cooked rice reheats well, too!
In fact, you may have noticed a selection of cooked frozen rice more readily available at the grocery store. But convenience always comes with a higher price tag. Save money, time, and simplify your meal prep by following our expert tips for freezing and reheating rice at home.
Any type of cooked rice can be frozen and reheated, from cooked white rice, brown rice, wild rice, to flavored Spanish or Mexican rice.
Although dried rice is shelf-stable for a long period of time, you can freeze uncooked rice for even longer storage, according to the U.S. Rice Federation.
Instructions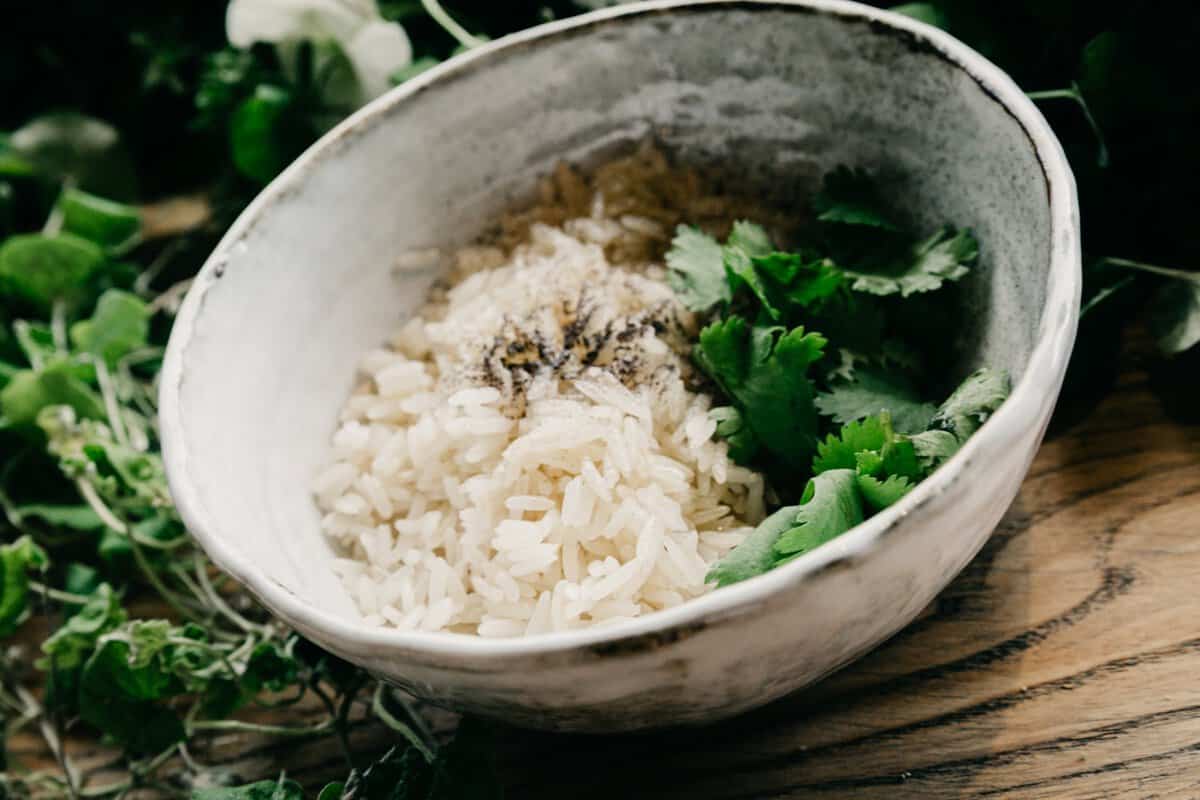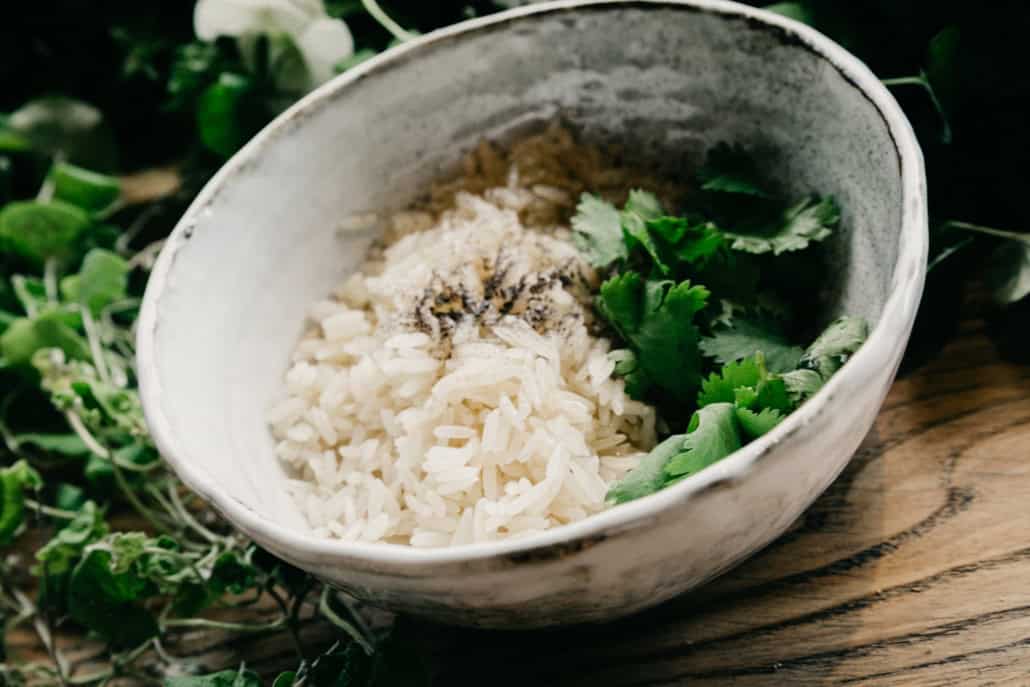 How to freeze UNCOOKED RICE
Place the package of uncooked rice in a gallon freezer bag and seal tightly. Label and freeze for up to 18 months.
How to freeze COOKED RICE
Whether it be cooked white rice, brown rice, Mexican rice, or Spanish rice, all can be frozen in the same way:
Cool the cooked rice. The key to maintaining a good texture with frozen rice is to make sure the rice is completely cool before freezing. We recommend spreading cooked rice on a large cookie sheet to help it cool quickly and evenly.
Divide into portions. Once the rice is cool, scoop portions into quart or gallon-size freezer bags. Be sure to squeeze all of the air out when sealing.
Label and freeze. Label your freezer bag with the type of rice, amount, and date. Stack your bags of rice on a flat surface in your freezer. And that's it!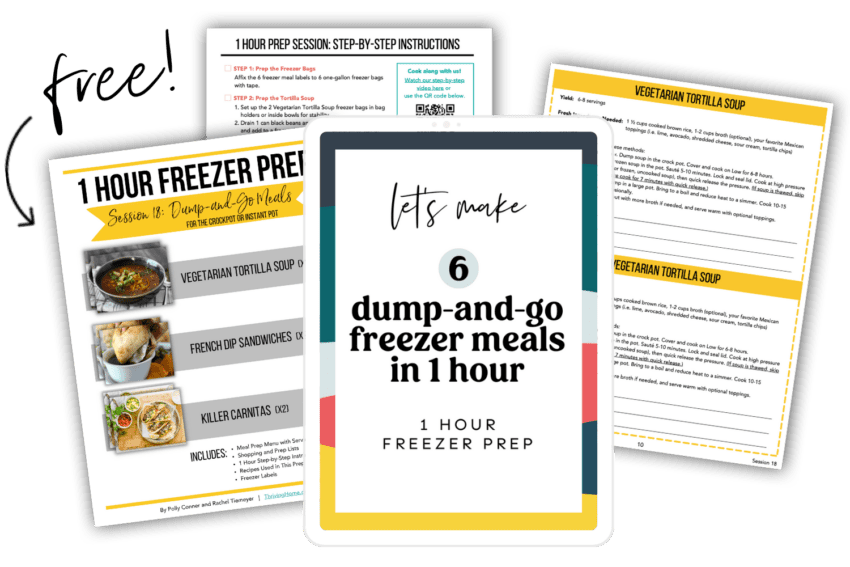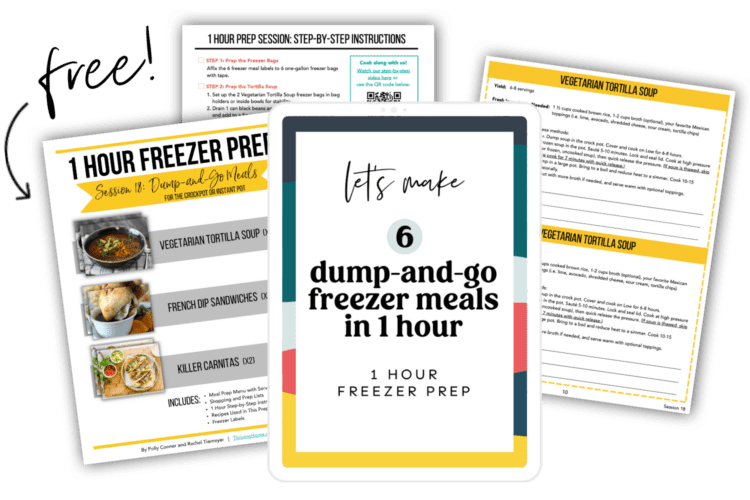 Try 1 Hour Freezer Prep Today!
Make 6 Dump-and-Go Freezer Meals in 1 Hour
Shopping & equipment lists
Step-by-Step instructions & video tutorial
Serving suggestions & dietary substitutions & more
Try Session 18 (a $6.99 value) for free!
How Long Does it Last?
According to the USDA, as long as frozen food is kept at 0°F in the freezer, it is safe to consume for an indefinite amount of time. Since we know it's safe to consume indefinitely, the question then becomes "how long will the rice retain optimal taste and texture in the freezer?"
Uncooked rice can be frozen for up to 18 months if packaged well. However, cooked rice is a different story. Our experience in writing From Freezer to Table and From Freezer to Cooker has proven that most frozen foods, including cooked rice, should be consumed within 3-6 months for optimal taste and texture.
How to Use Frozen Rice
Our favorite thing about using frozen rice? It doesn't need to be thawed! That's right. You can reheat it directly from the frozen state, either in the microwave or in a recipe, by following the steps below:
Reheat cooked, frozen rice in the microwave. Break your block of frozen rice into chunks and place them in a microwave-safe bowl or dish. Add a drizzle of a flavorful oil or a dab of butter and cover the dish with a damp paper towel. You may also want to add a little chicken broth for additional moisture. Microwave on high for 2 minutes, stir, add more broth if needed, and then heat an additional minute or so. Serve while the rice is hot!
Add cooked frozen rice directly into a recipe. If the rice is going to be stirred into a casserole mix, a soup, or a recipe with a good amount of liquid, you can add it in it's frozen state.
For uncooked frozen rice, simply place the amount of frozen rice you'd like to cook on the counter or in the fridge for several hours. You can then cook and prepare the rice according to the package directions.
Recipes to Use It
After freezing your rice, thaw and use it in one of these delicious recipes…
Toss in your cooked rice at the end of making this popular (and super easy!) vegetarian soup.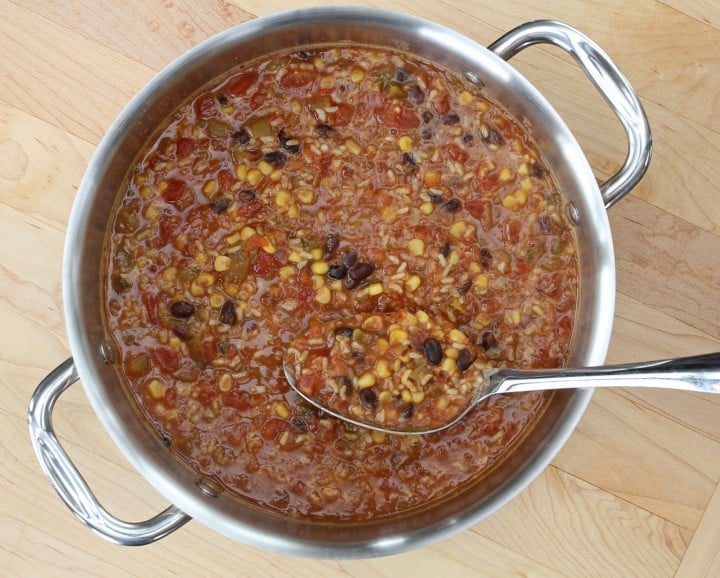 Throw your cooked rice in these wraps for a hearty and healthy lunch. I have these in the freezer often!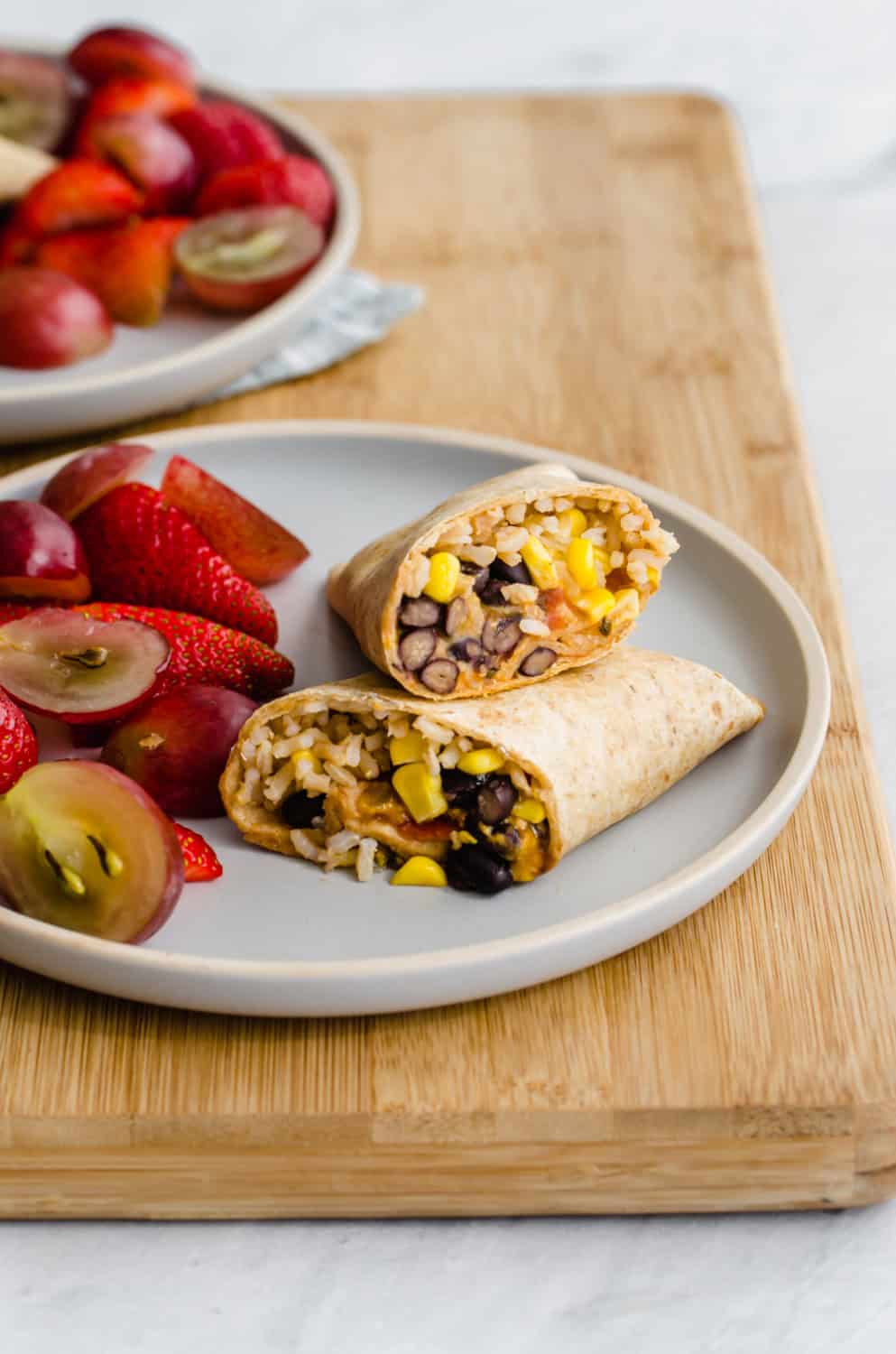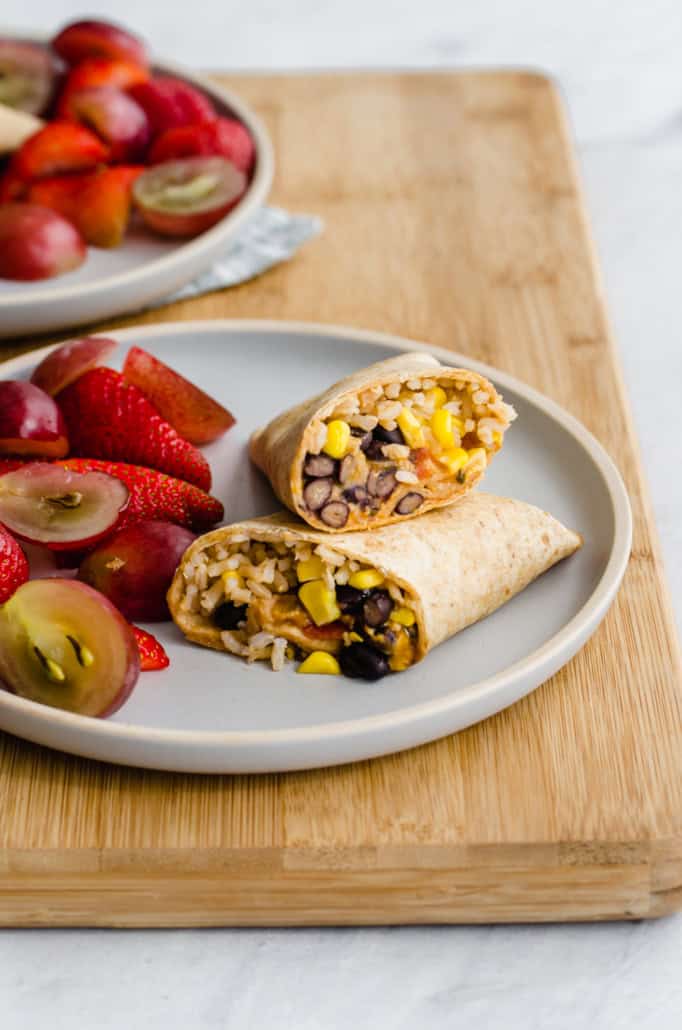 If using previously frozen cooked rice for this recipe, be sure to add in a little chicken broth for moisture.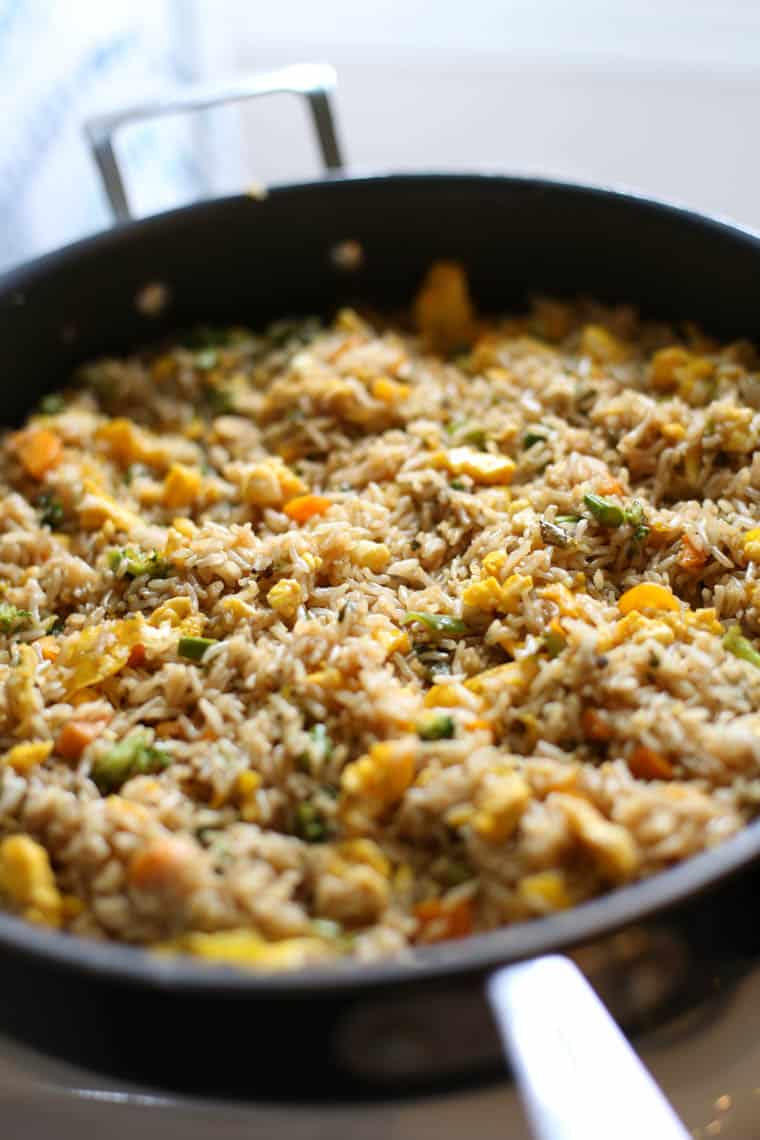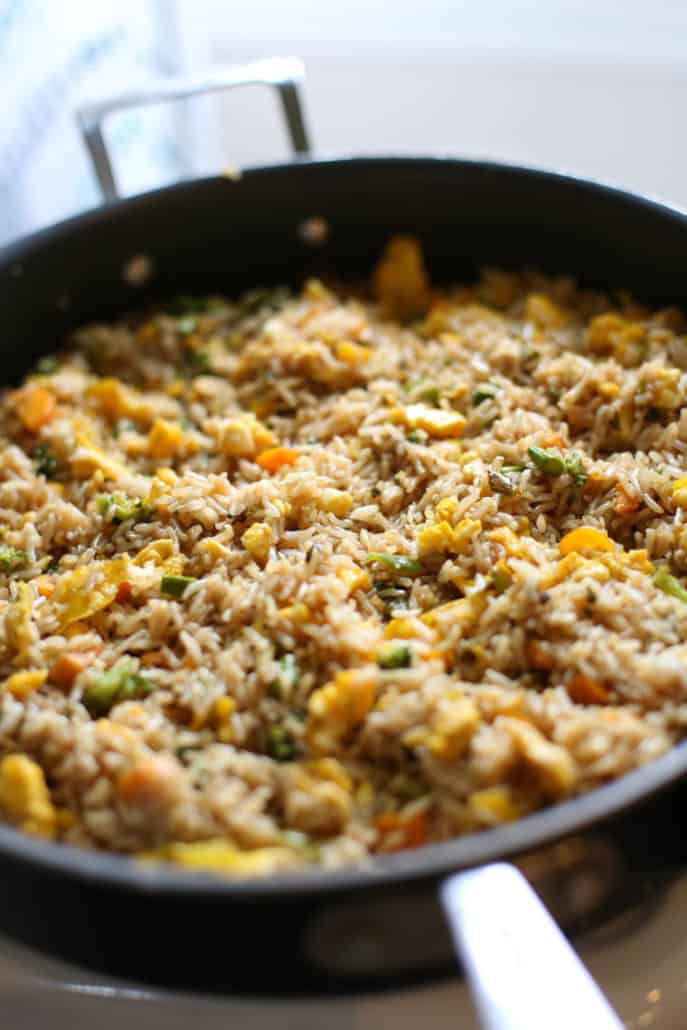 Bottom Line
Rice is an excellent food to freeze. If rice is a staple that your family enjoys and you want to save time and money, build up a stash of frozen rice!
What Else Can You Freeze?
Wondering what else you can stock up on and freeze? Here are more well-researched and well-tested articles we wrote from our experience.