10+ Make Ahead Breakfast Recipes
This post may contain affiliate or sponsored links. Please read our disclosure policy.
Foolproof make-ahead breakfast recipes that will help you start your morning the right way. We've been using these freezer meal breakfast recipes for years and years.
We even had the chance to share about some of these recipes on live TV! More on this below…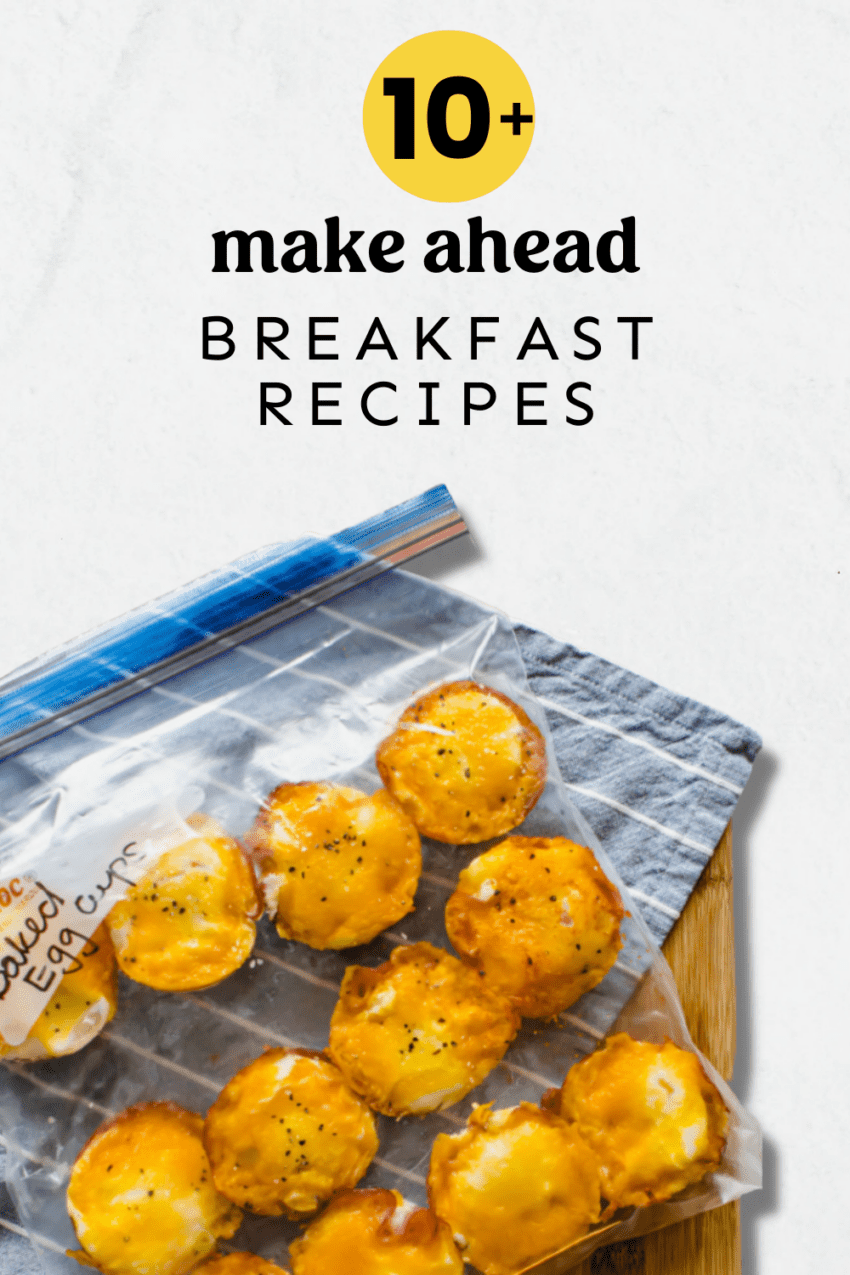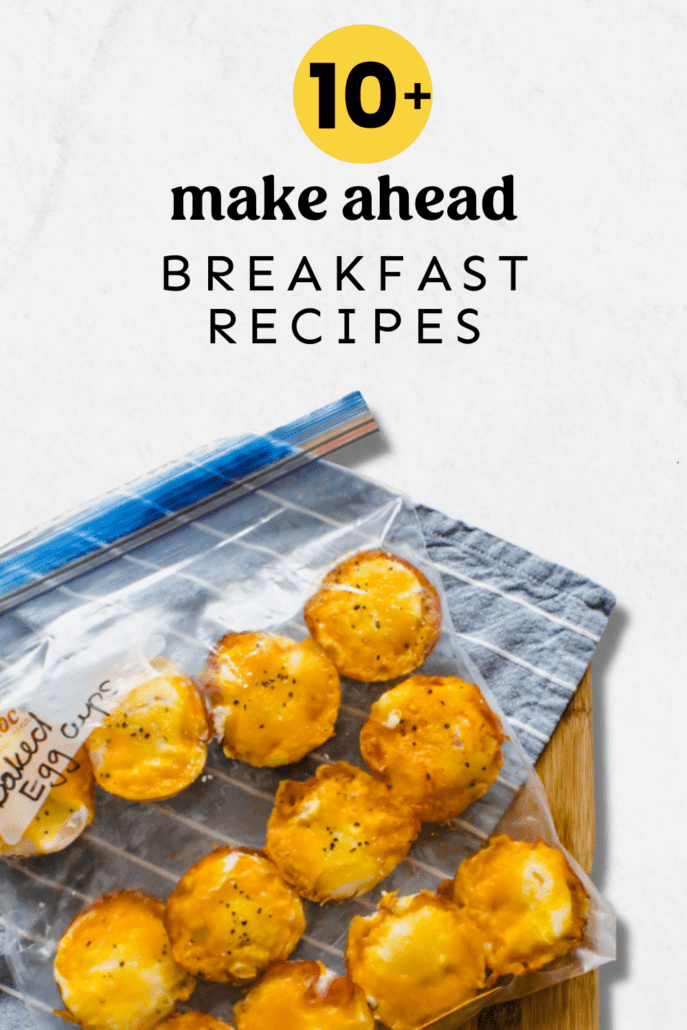 Why Make Ahead Breakfast?
Mornings can be hard. We want to feed our family a healthy breakfast but we often lack time and inspiration. Here are a few reasons using our make ahead breakfast ideas will benefit your family. (You can read about these in more detail here).
When you wake up from your overnight sleep, you may not have eaten for up to 10 hours. Breakfast replenishes the stores of energy and nutrients in your body.
People who regularly eat breakfast are less likely to be overweight or obese.
A healthy breakfast prevents large fluctuations in your blood glucose levels, helping you to control your appetite.
Children and adolescents who regularly eat breakfast also tend to perform better academically compared with those who skip breakfast.
Make Ahead Breakfast Ideas: As Seen on Live TV!
We had the chance to do a 3 minute live TV segment in St. Louis sharing some of our favorite healthy, freezer breakfast recipes for school mornings and a little bit about our cookbook.
Take a peek and maybe you'll get inspired (or you can point and laugh at us on live TV…totally fine).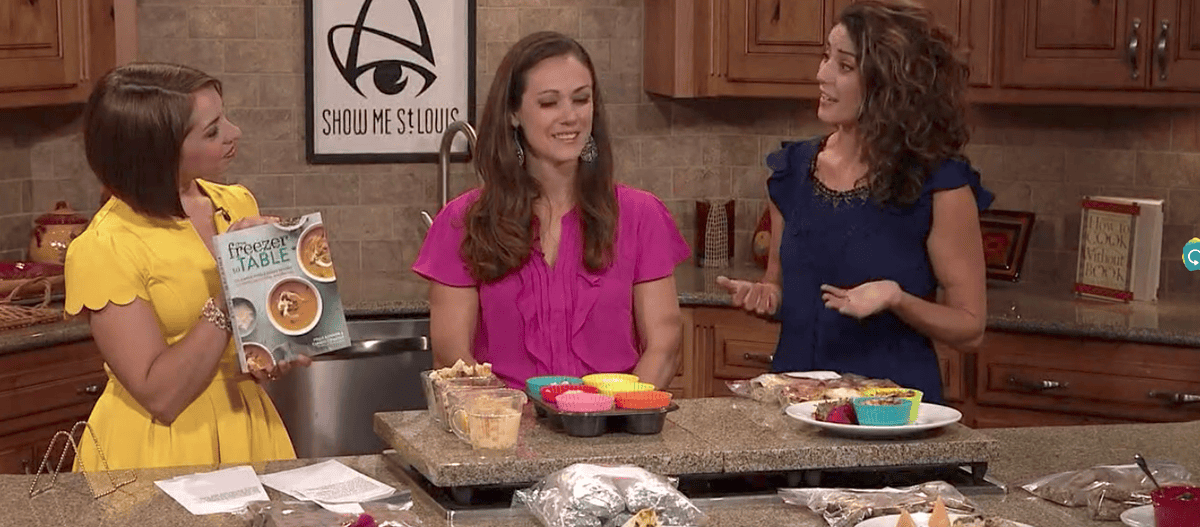 Like we said in our TV segment, Polly and I have both have learned that the best way to eat well in the morning is to prepare and freeze some healthy, kid-friendly breakfast items ahead of time to have on hand.
Having freezer-friendly breakfast options available makes a great and happy start to the day!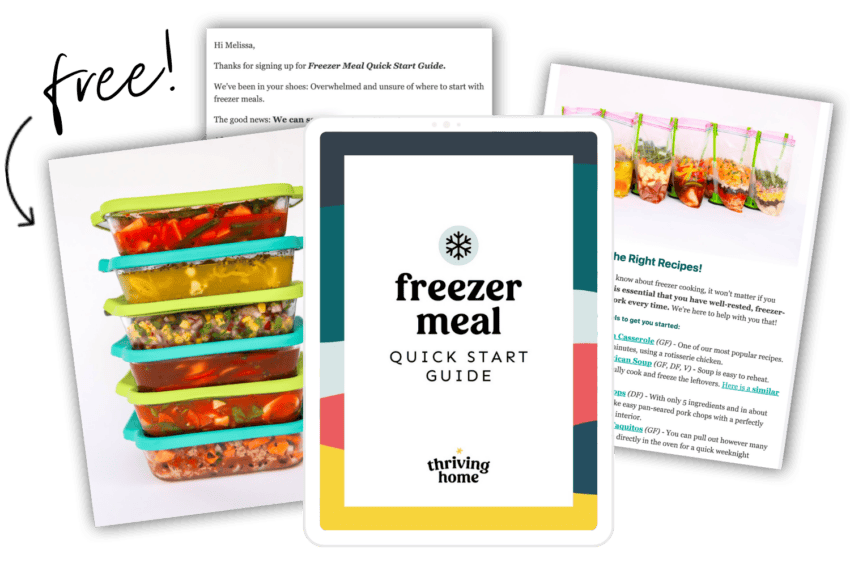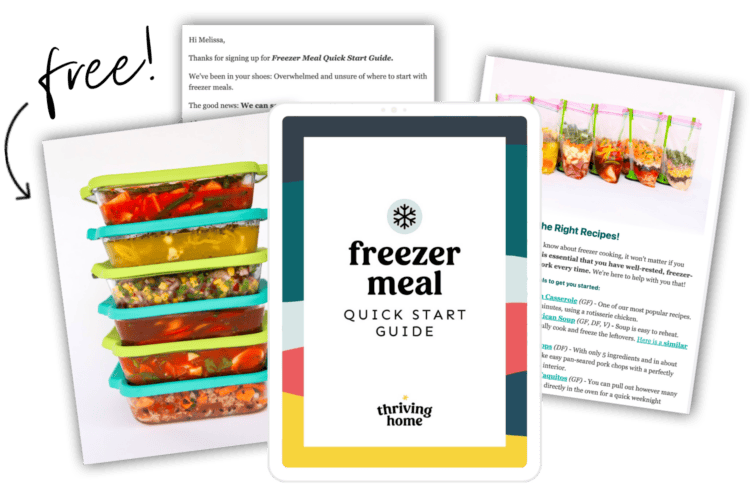 Start Here!
Freezer Meal Quick Start Guide
Get the best of the best recipes, tutorials, and freezer meal expertise straight to your inbox. A $9.99 value for free!
10+ Make Ahead Breakfast Ideas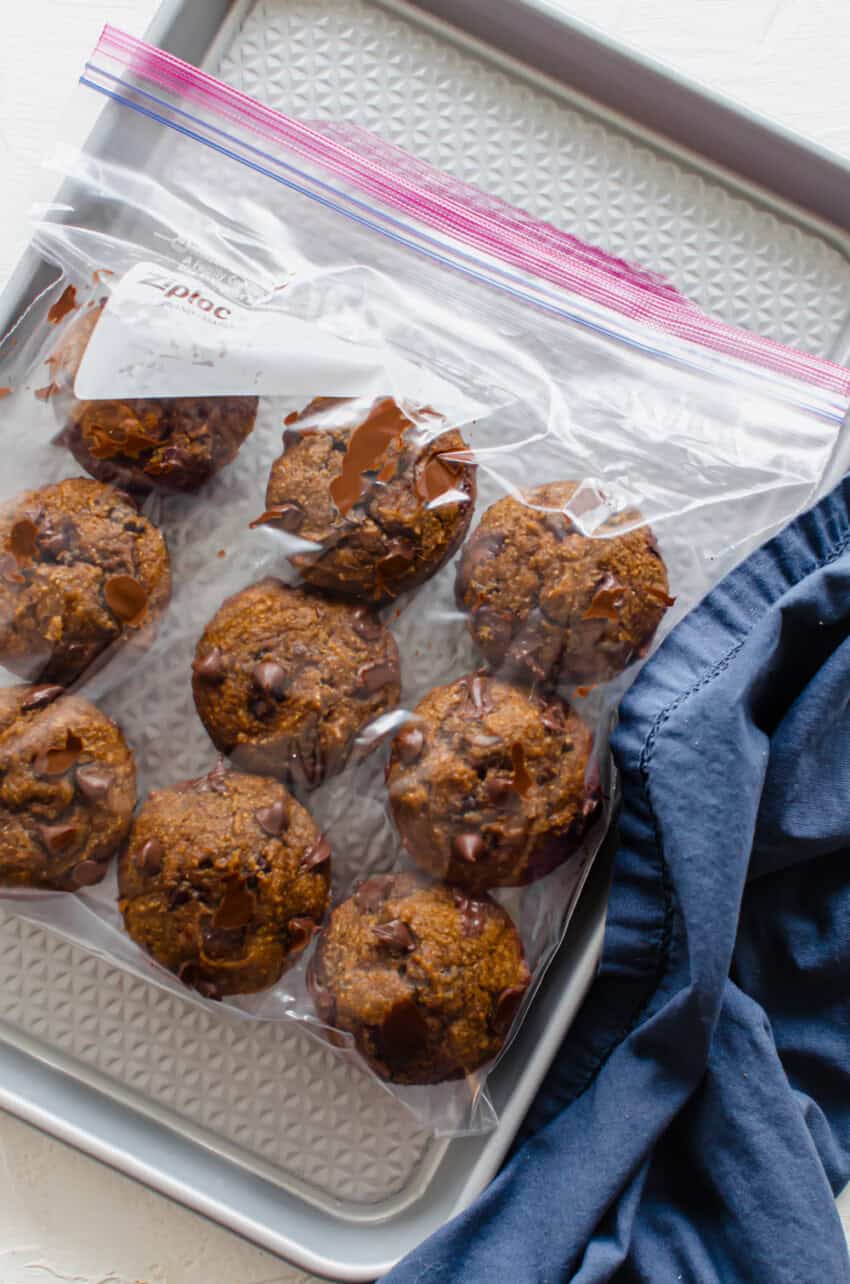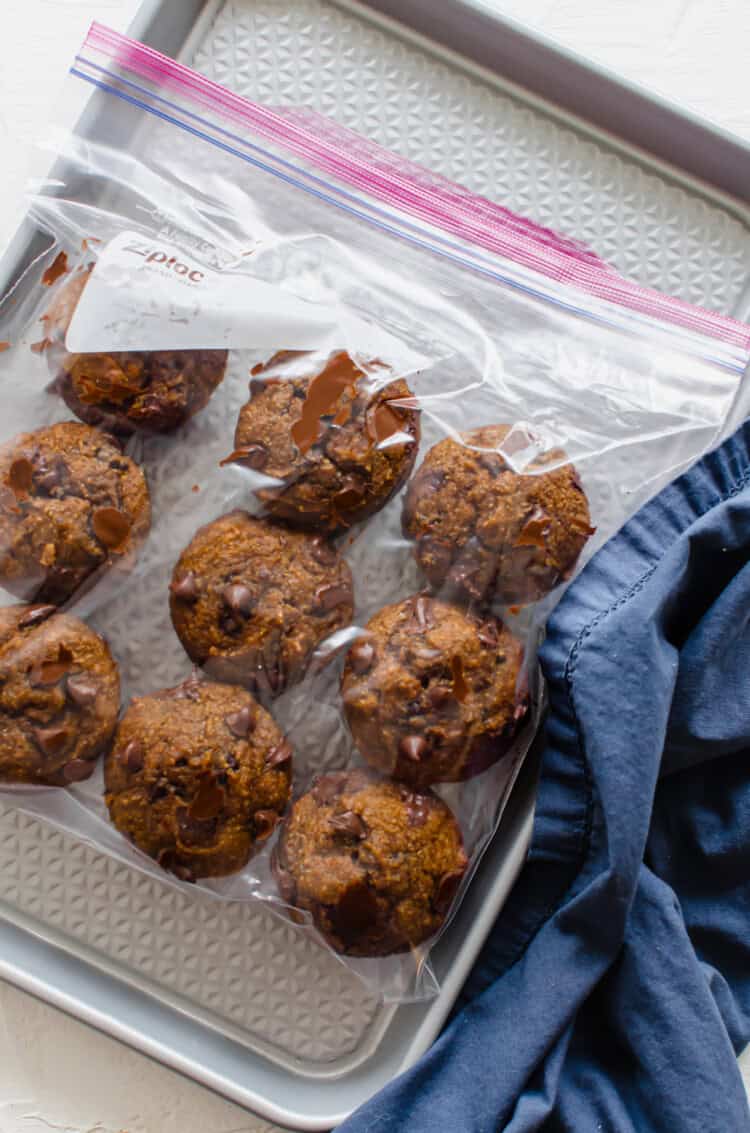 Pumpkin Chocolate Chip Muffins
These healthy pumpkin muffins are moist, sweet, and delicious…and easily freezable. We pull them out of the freezer for snacks or for an easy breakfast.
Make sure to see our tips on how to freeze muffins.
See the Recipe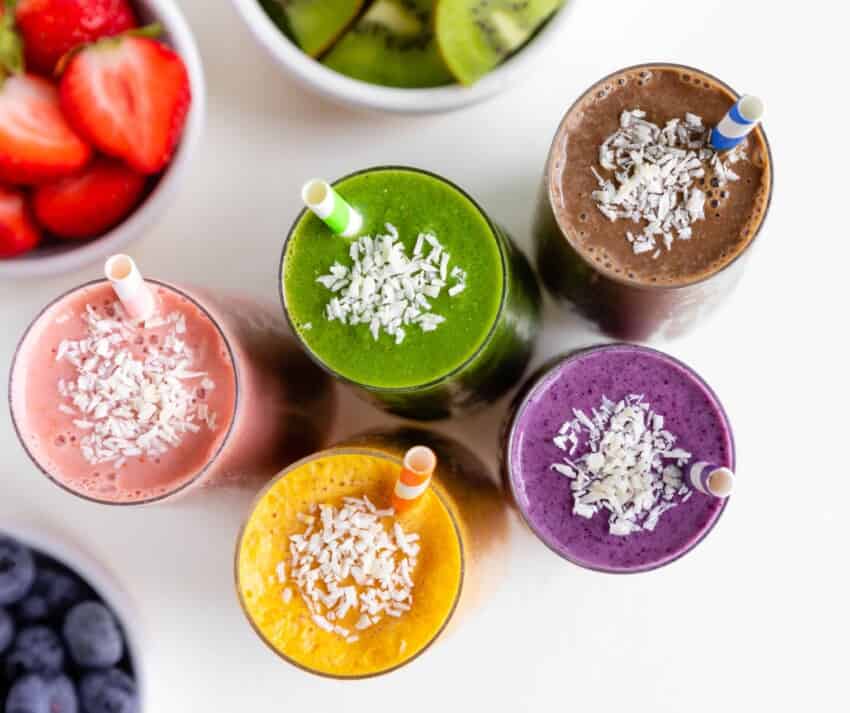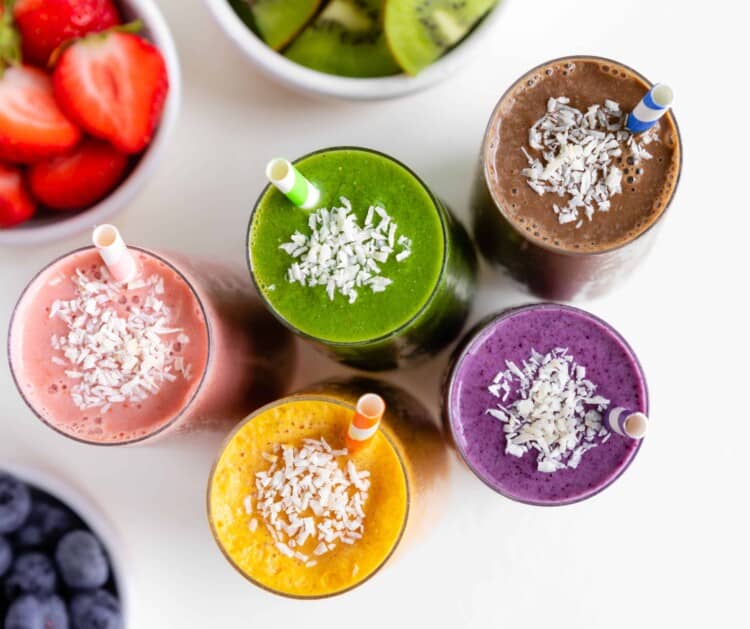 Make Smoothie Packs
Learn how to save time and money and eat healthier by prepping frozen smoothie packs ahead of time. Use our 7 different delicious smoothie pack recipes to start filling your freezer today.
See Smoothie Pack Recipes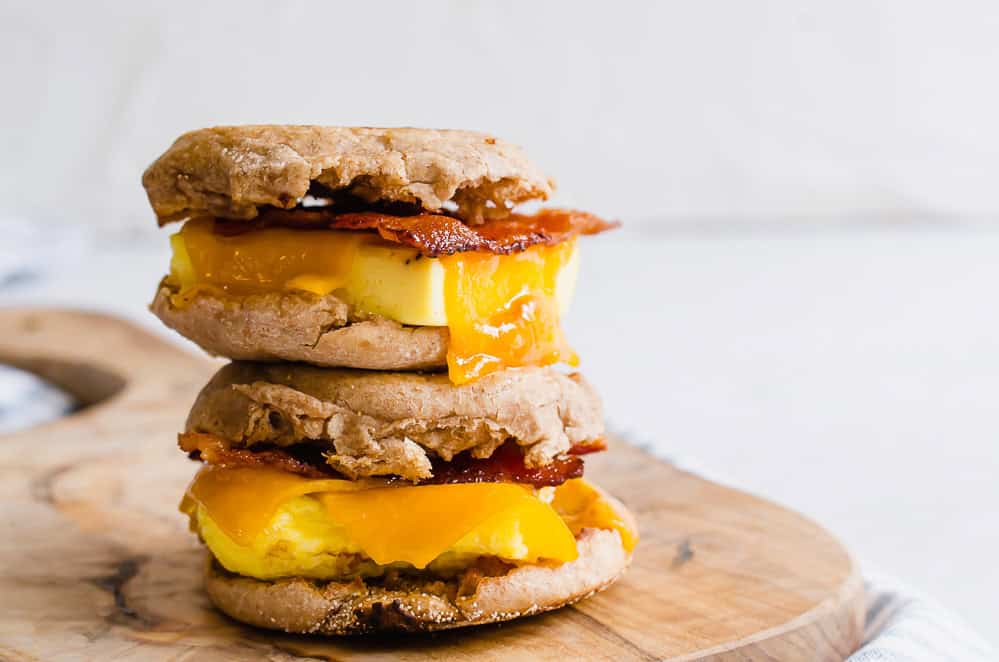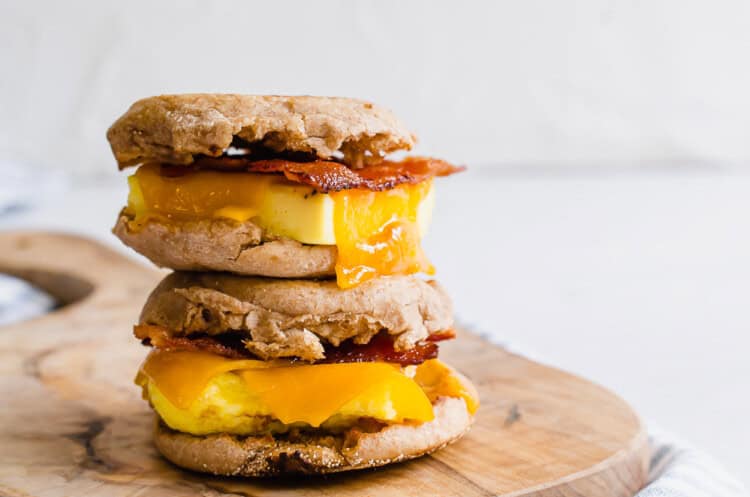 Make Ahead Breakfast Sandwiches
These simple make ahead sandwiches rival their fast food equivalent any day! They make a wholesome, delicious breakfast possible even on the busiest mornings.
See the Recipe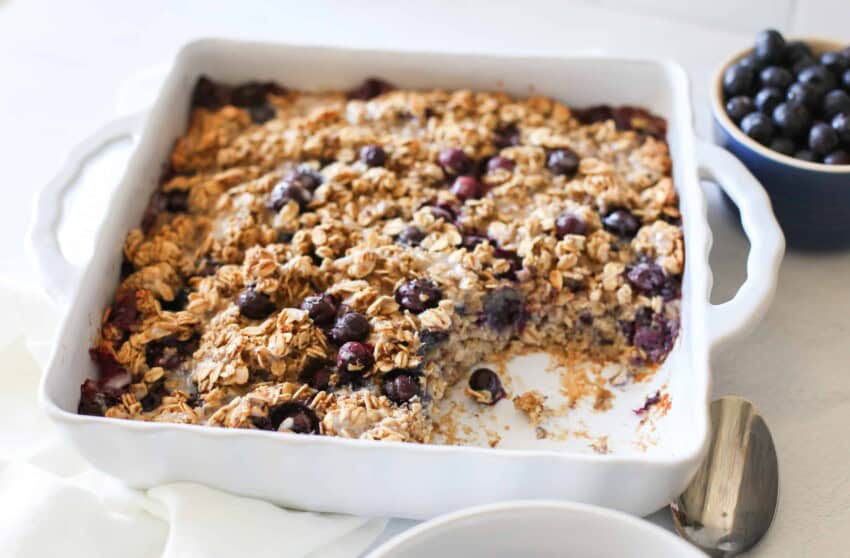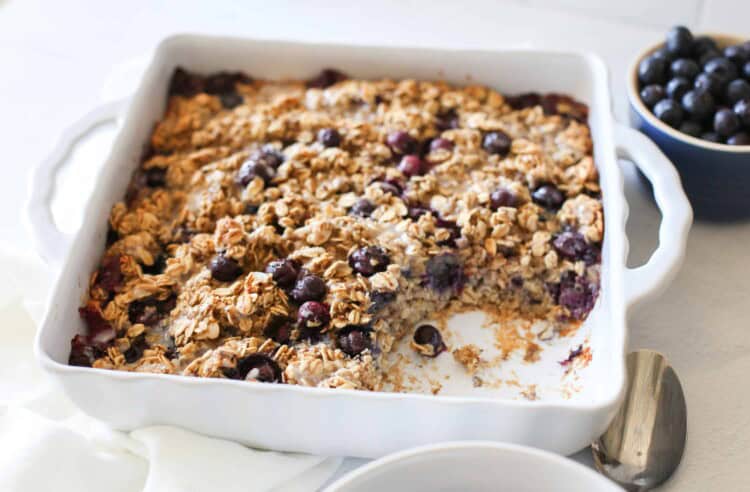 Blueberry Baked Oatmeal
This baked oatmeal recipe has it all. It's healthy, easy, freezable, and delicious. It's also gluten-free & dairy-free! I feel great about filling my family's tummies with this first thing in the morning.
See the Recipe
Baked Oatmeal Freezer Tip
Make two 8×8 inch pans and freeze one before baking for later.  When ready to eat, thaw it in the fridge overnight and bake as directed.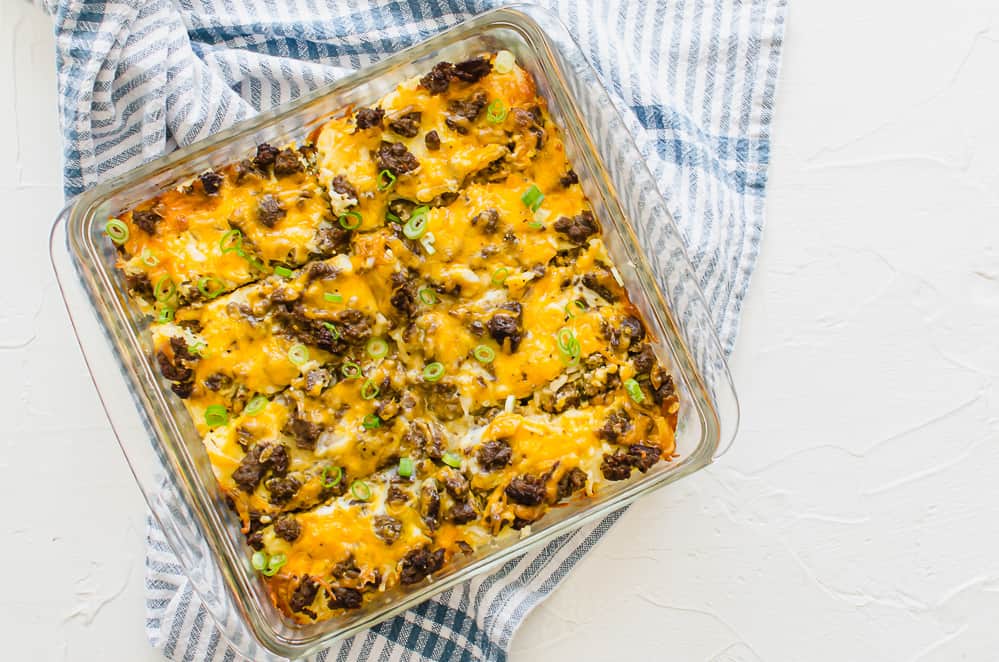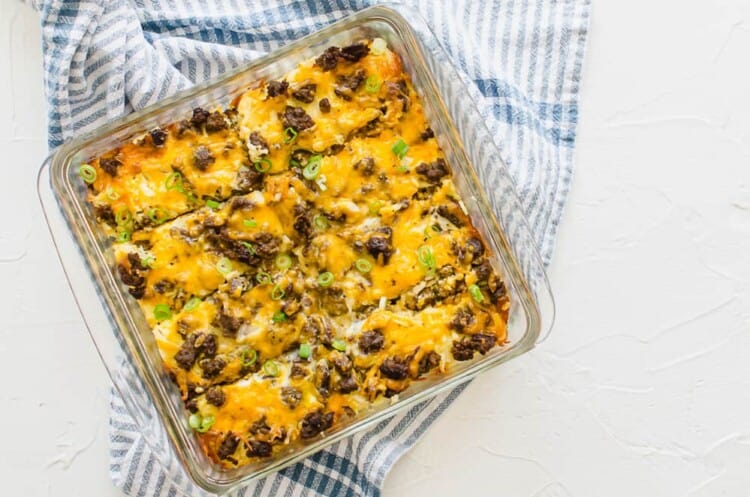 Hash Brown Breakfast Casserole
With only 5 main ingredients–potatoes, cheese, sausage (or bacon), eggs, and milk, this breakfast casserole is a cinch to throw together. You can even make it ahead of time and store in the fridge, or make this into a freezer meal using our instructions.
See the Recipe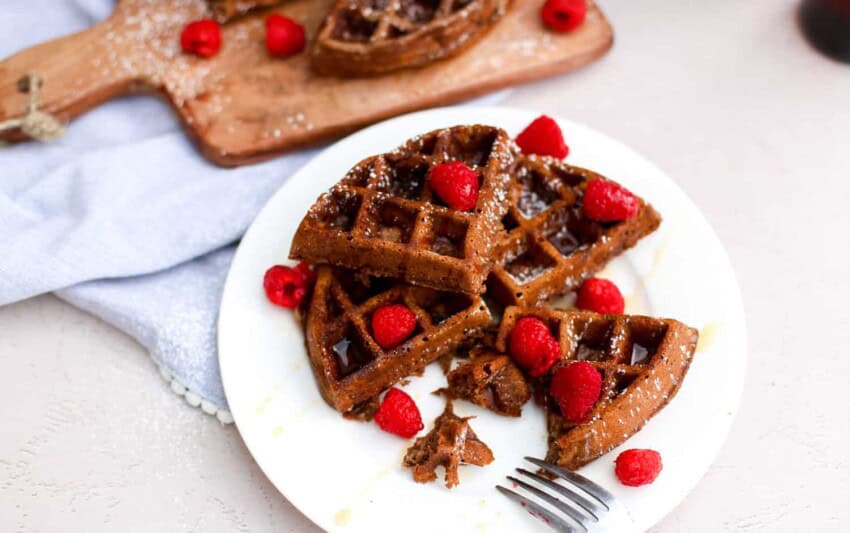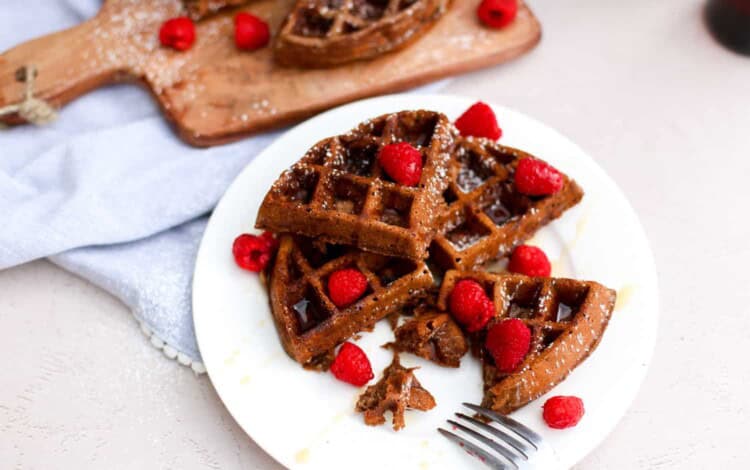 Chocolate Waffles
Skip the Eggos and make and freeze these deliciously, nutritious waffles. They taste awesome.
See the Recipe
Waffle Freezer Tip
Make waffles in advance and freeze in a gallon-sized freezer bag. To reheat, toast on the defrost setting.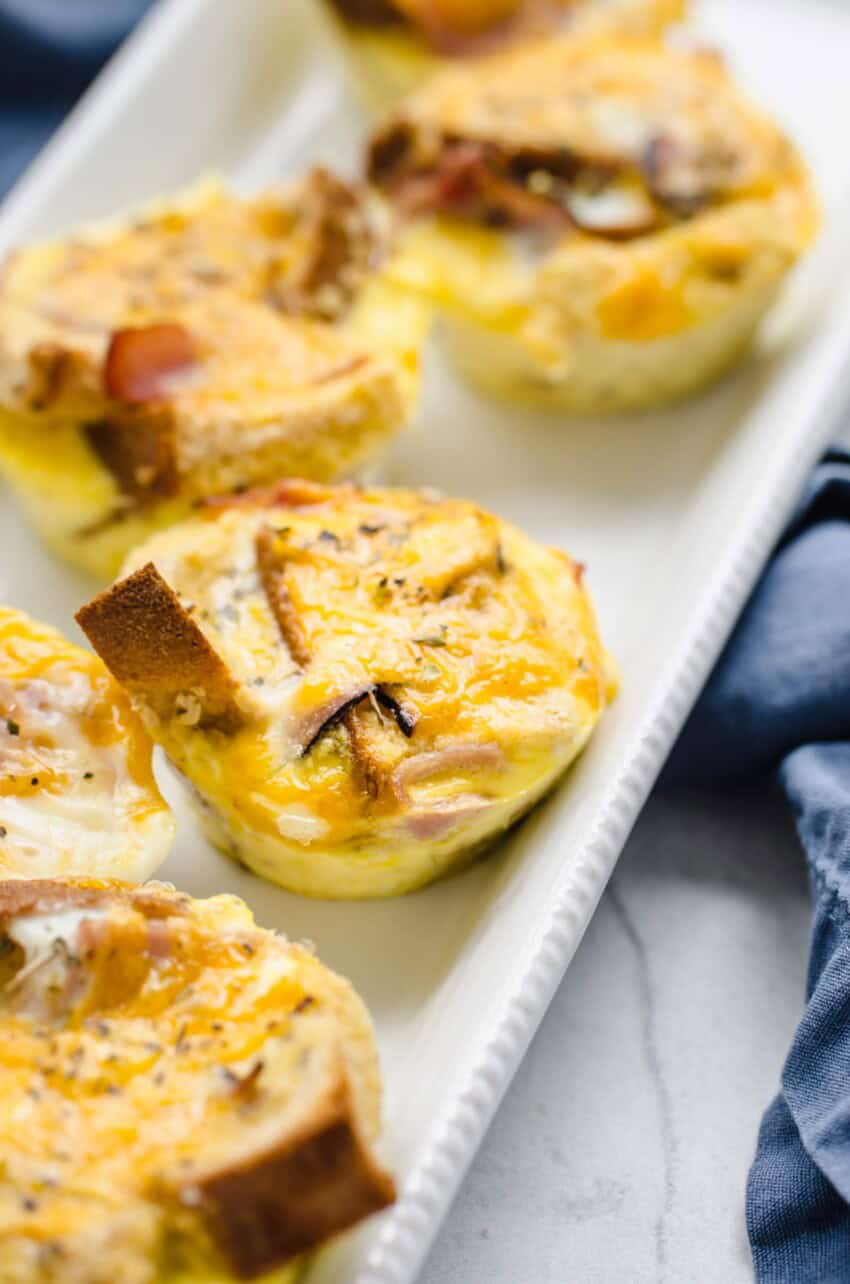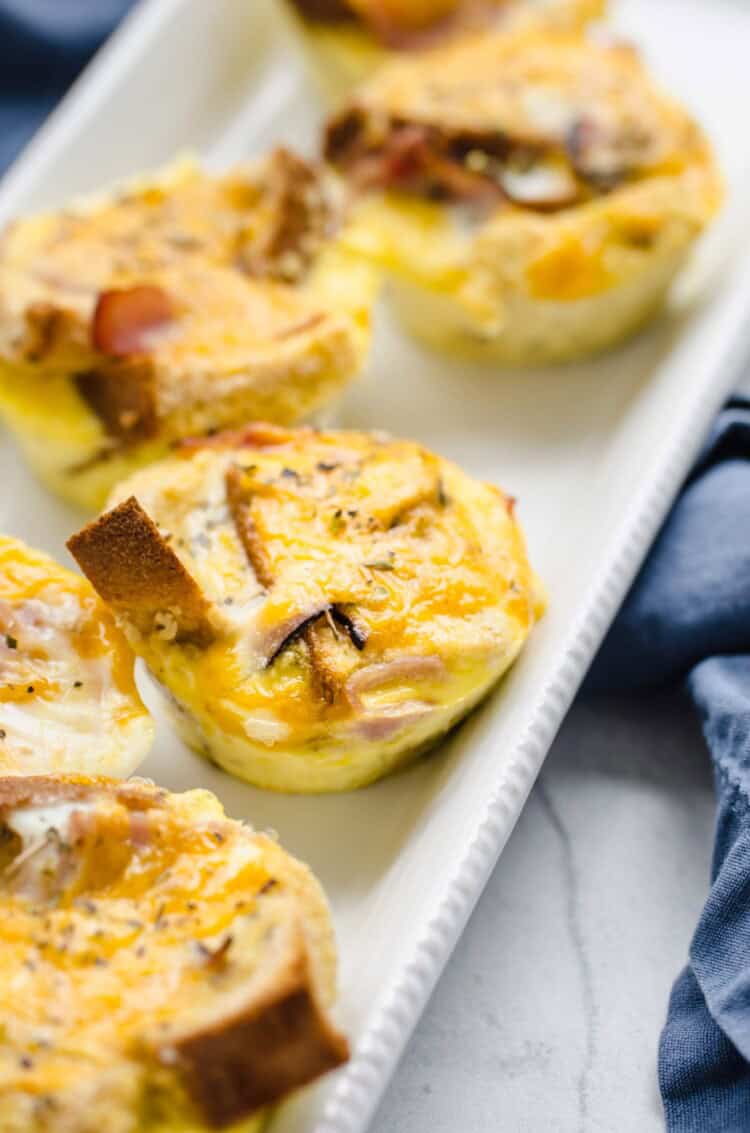 Easy Breakfast Casserole Muffins
Meet our most popular breakfast recipe on Thriving Home. Pair these with a smoothie from above and you have a perfect breakfast combo to start your day!
See the Recipe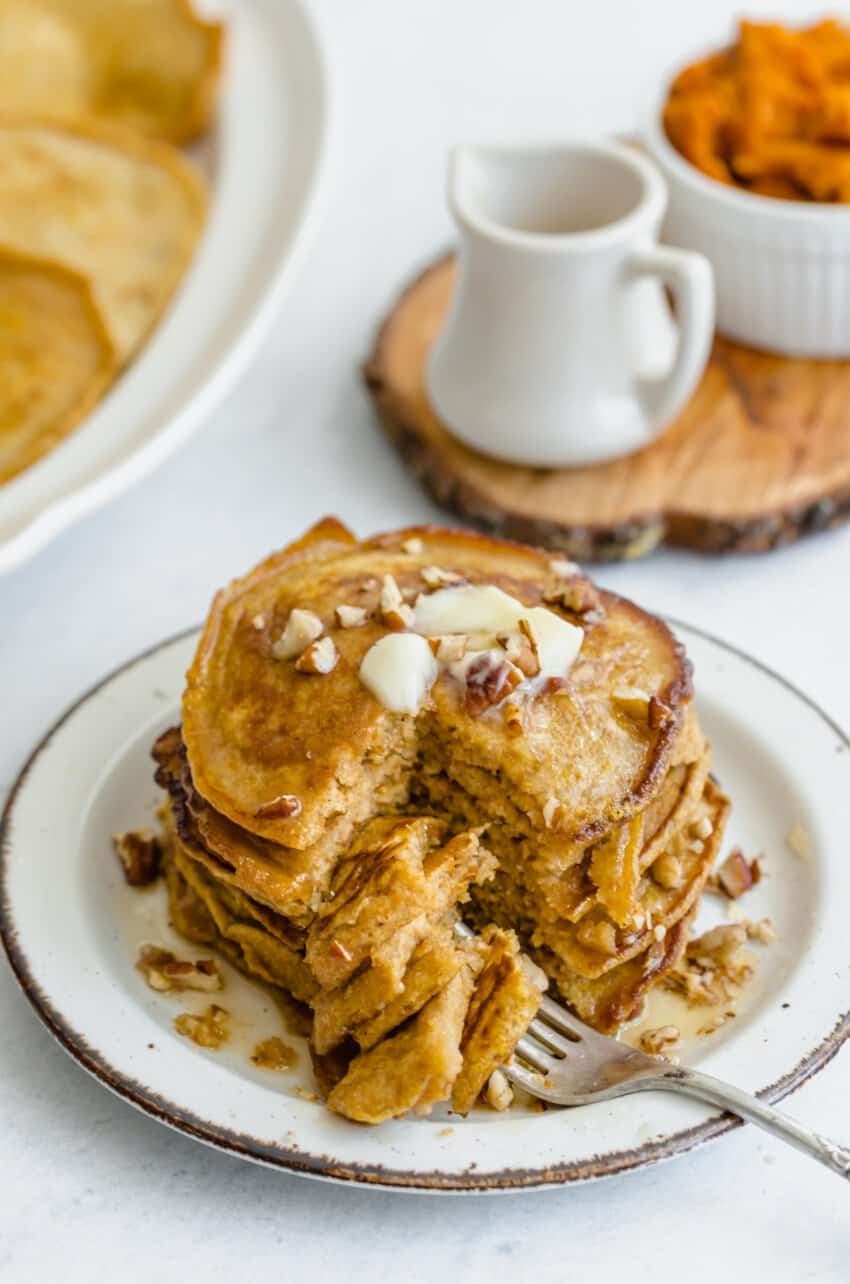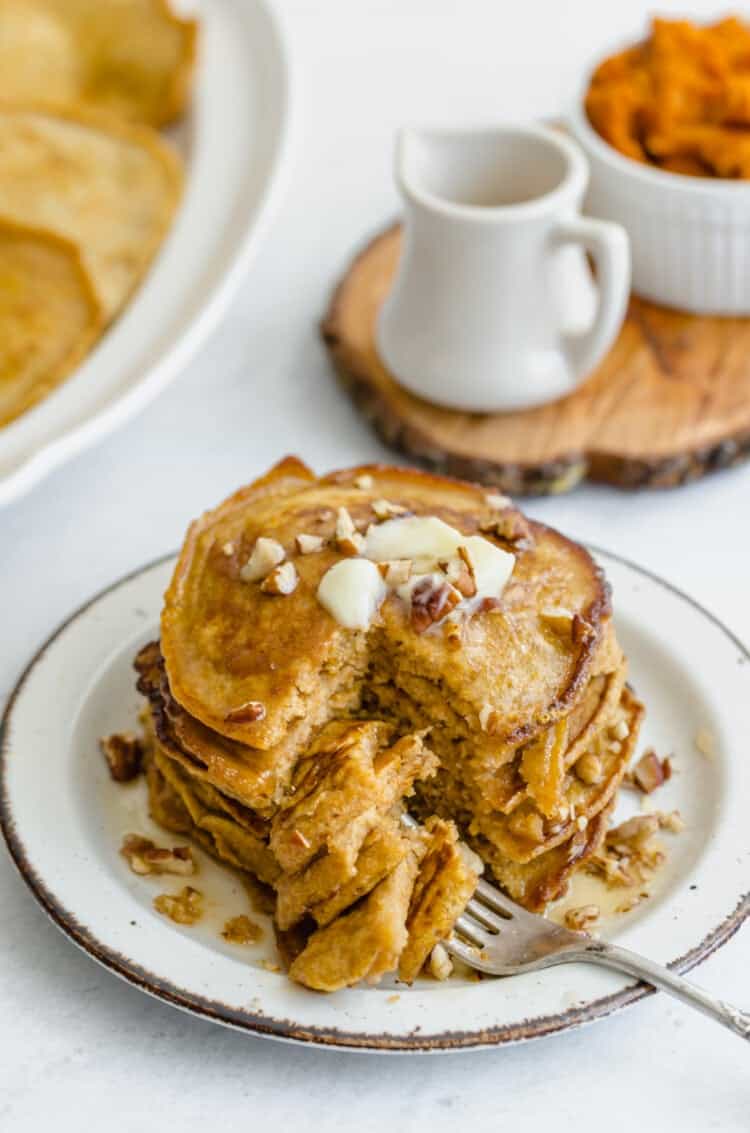 Pancake Freezer Tip
Make pancakes in advance and freeze in a gallon-sized freezer bag. To reheat, warm on the defrost setting. Or pop them in the toaster oven.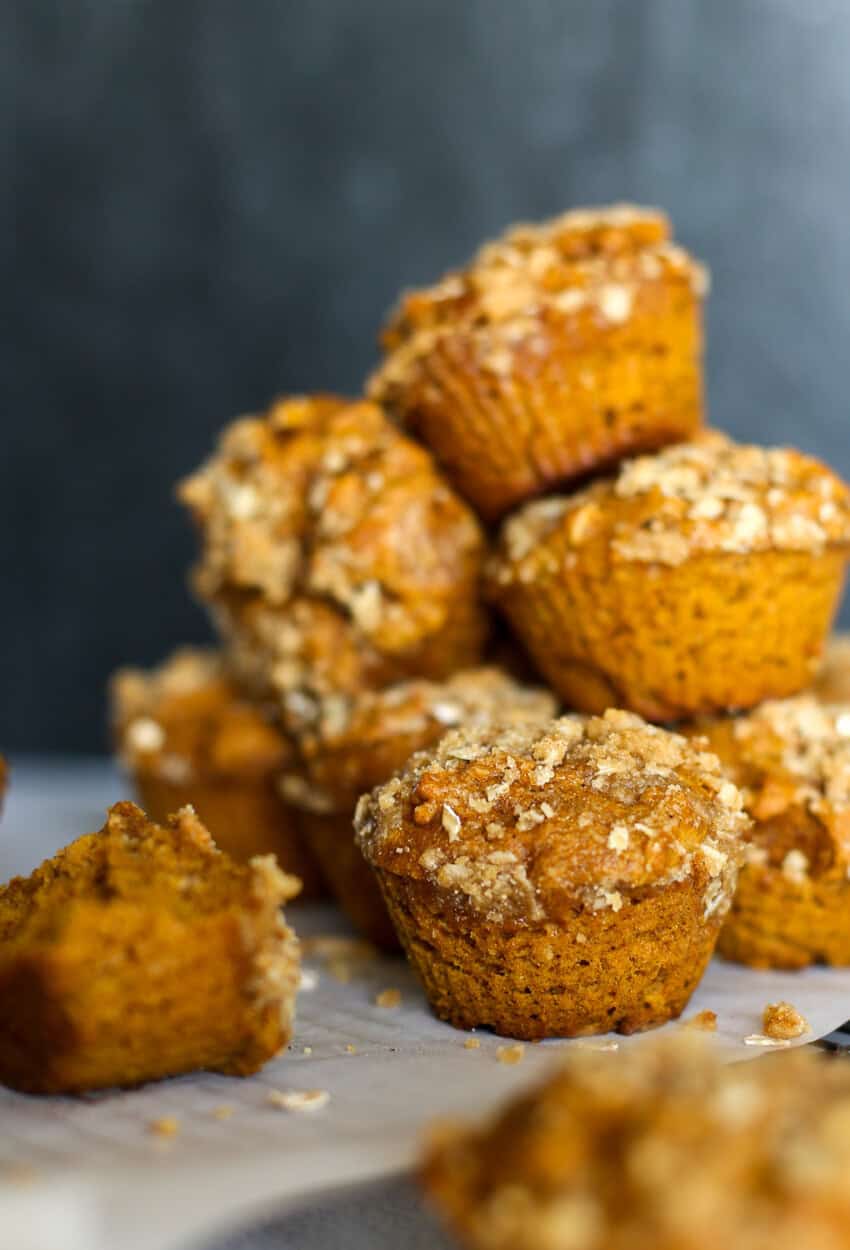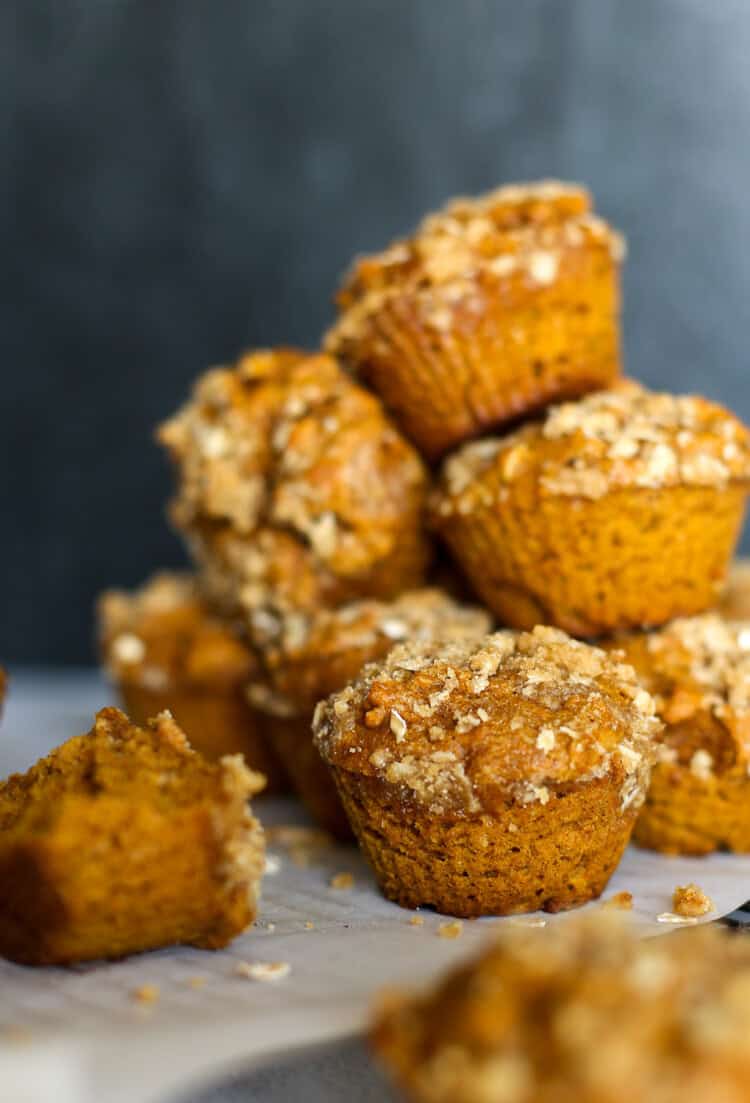 Pumpkin Spice Muffins
Imagine all the delicious flavors of autumn packed into a fluffy, moist, nutritious muffin. The sweet and slightly crunchy crumble topping takes these to the next level.
See the Recipe
More Popular Muffin Recipes
Freezing instructions are included on every muffin recipe!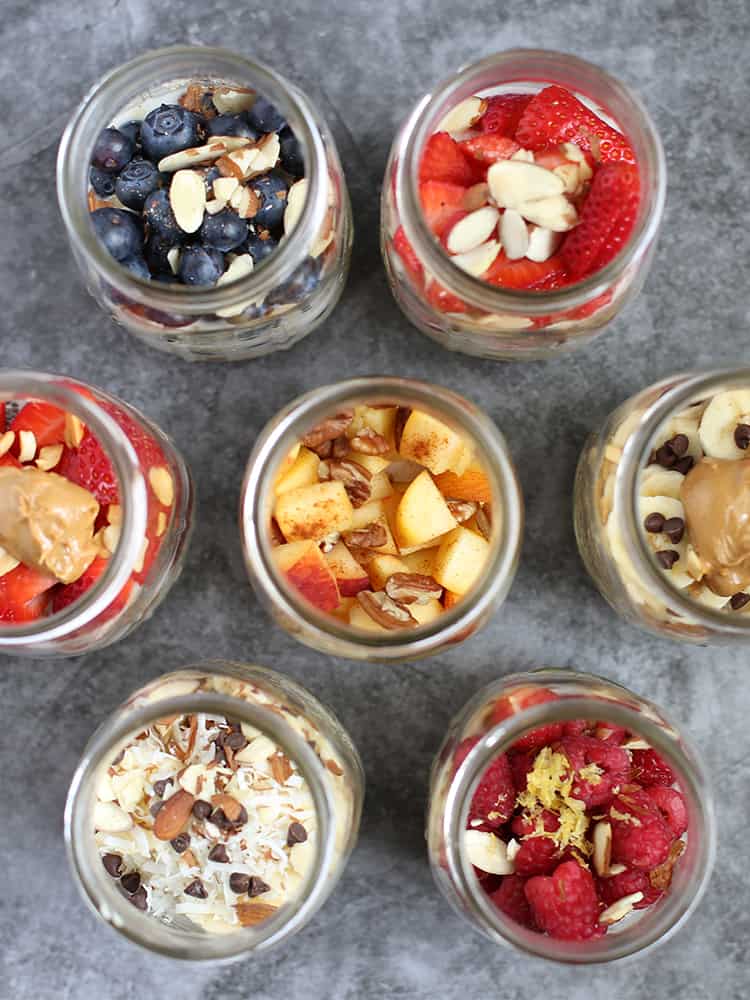 Overnight Oatmeal
Learn how to save time and money and eat healthier by prepping these Overnight Oats recipes ahead of time for the week. Use our 7 different delicious combinations to start filling your fridge today.
See the Recipes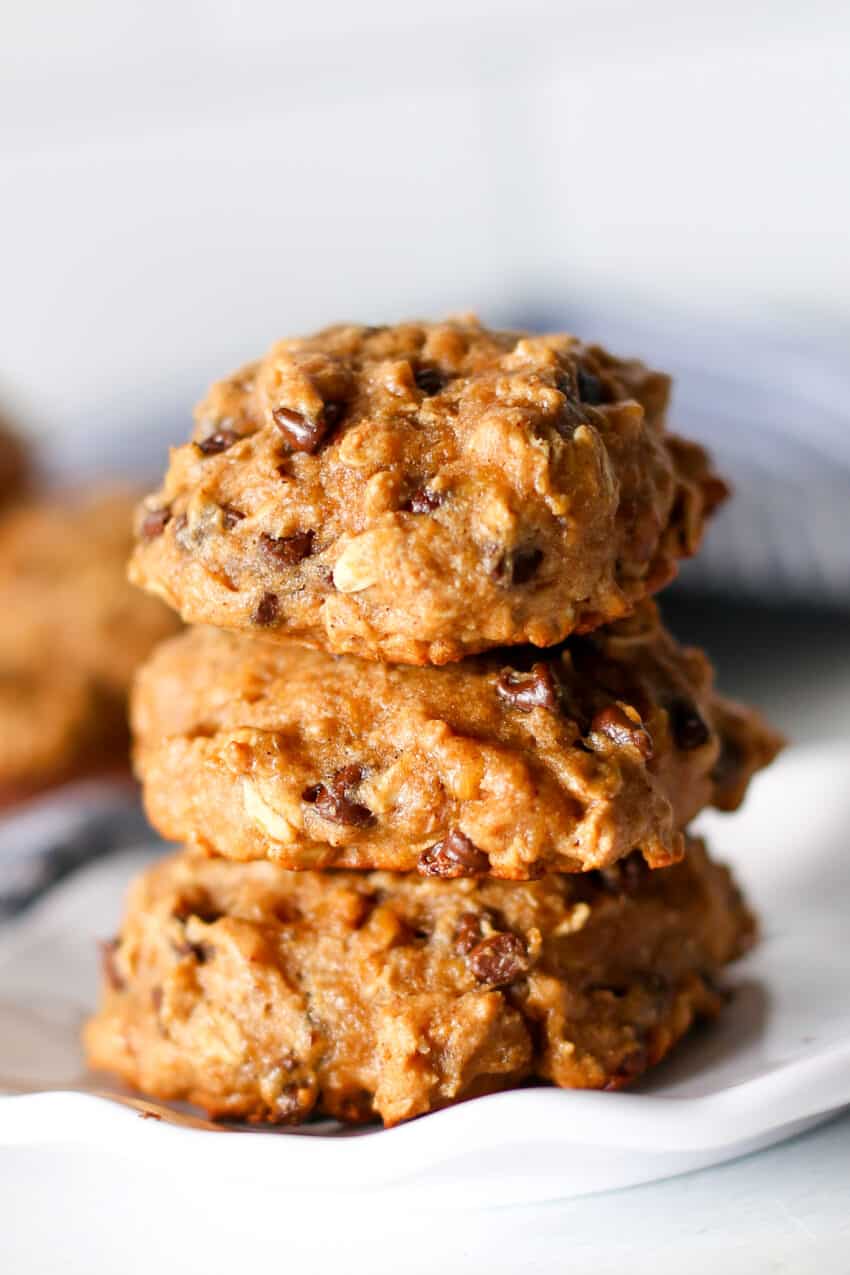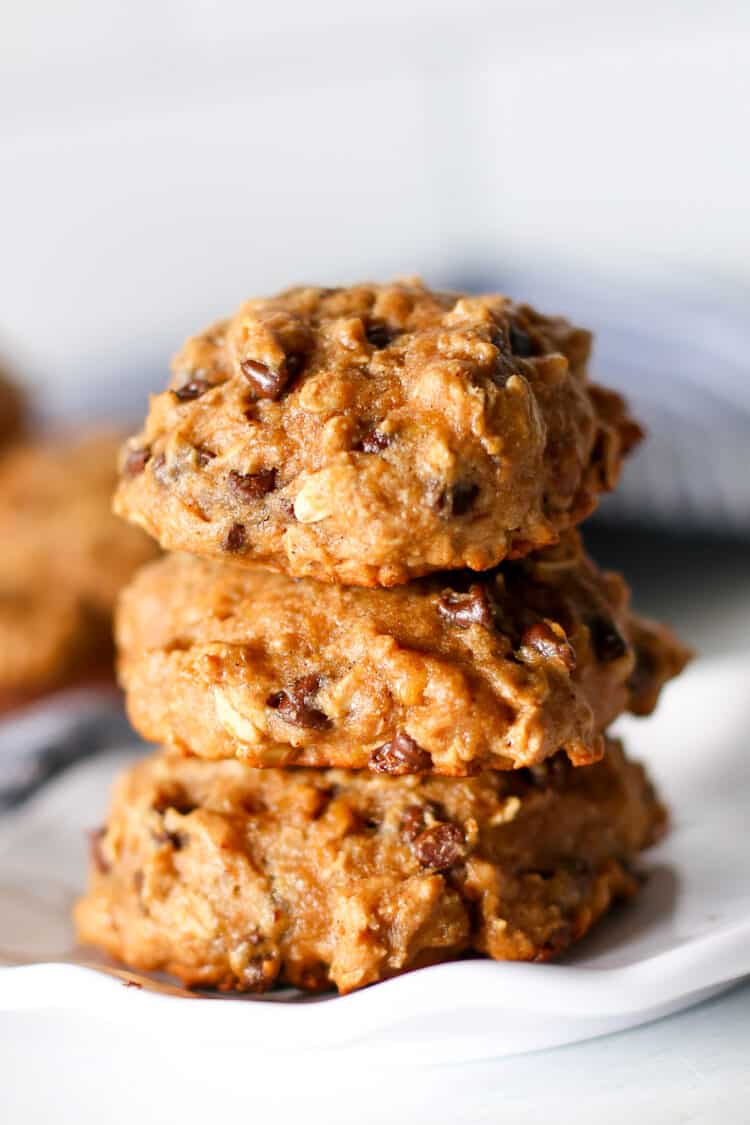 Banana Breakfast Cookies
Banana Breakfast Cookies are jam-packed with nutrition and flavor. All ages love them, and they make a great grab-and-go breakfast. A great recipe to double so you can stock the freezer with them!
See the Recipe
More Make Ahead Meals
As authors of two freezer meal cookbooks, we have over a decade of freezer cooking experience and recipe development. We are convinced we have some of the best freezer meal recipes and tips on the internet. We'd love for you to hop over and browse around!