50 Ways to Sneak Vegetables and Fruits Into Kid Favorites
Creative, fun, and sneaky recipes for helping your pickiest eaters eat more fruits and vegetables each day. Here's how to hide veggies in food to help bolster your child's nutrition.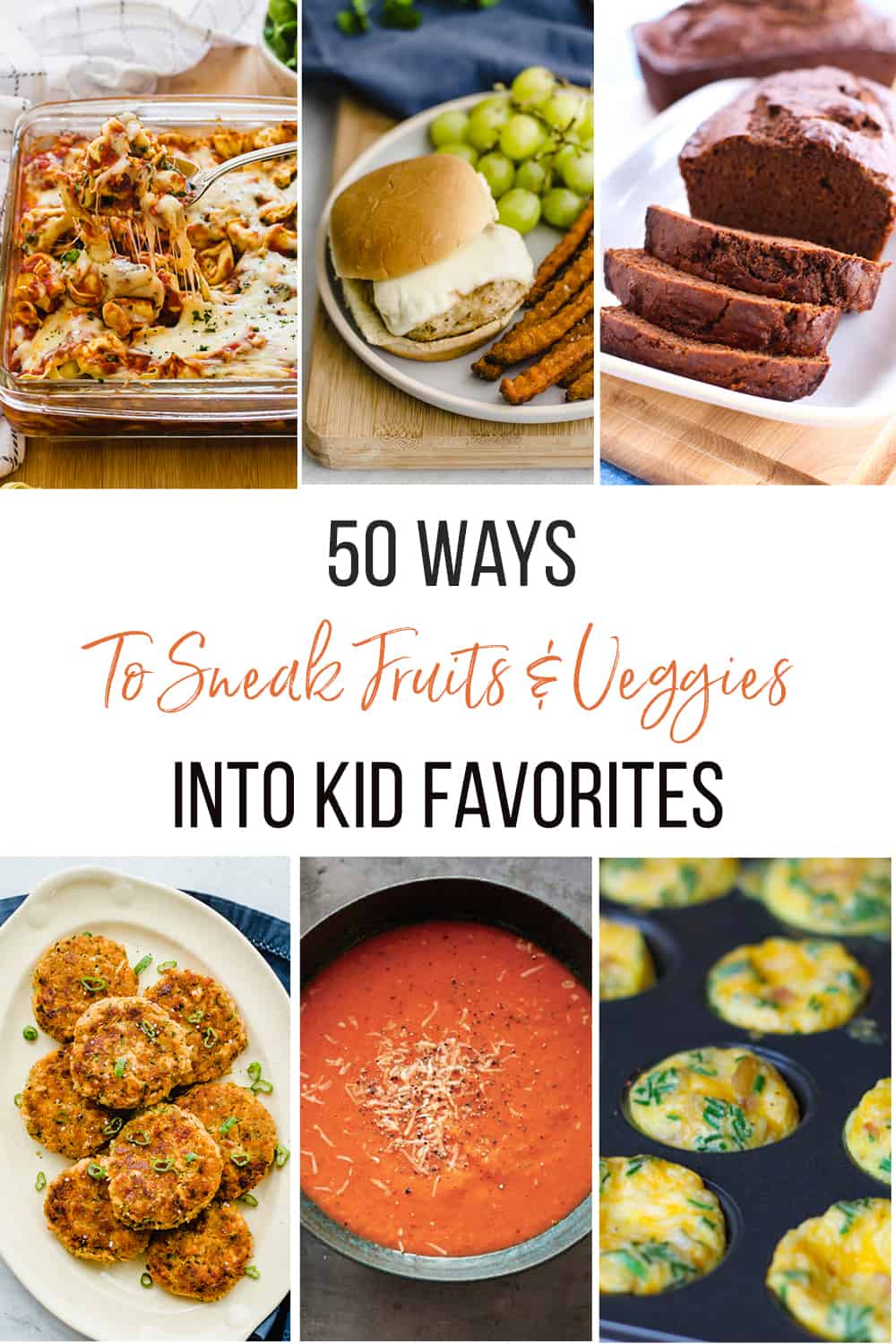 My Family Feeding Philosophy
I'm a big believer in offering my kids fruits and vegetables at every meal. Research has definitively shown that if you keep offering and keep offering in a neutral way (source) children will eventually try the produce you put in front of them. I know from experience! It does work, but it takes months and sometimes years of diligence.
While we wait for the "lightbulb" moment when our kids will try and like fruit and vegetables, though, how can we get that much-needed nutrition into them regularly?
One of the ways I ensure my kiddos, who can certainly be picky at times, are getting enough produce is to hide fruits and veggies in all kinds of food. It's been a fun challenge for me over the years to figure out all the ways I can do this.
Here are some ideas and recipes that have worked for me…
What kid doesn't love muffins, sweet bread, or cookies? Baked goods are a fantastic way to sneak in extra fruits and veggies, plus you can bake, cool, and freeze them to have on hand anytime. Try some of these favorites.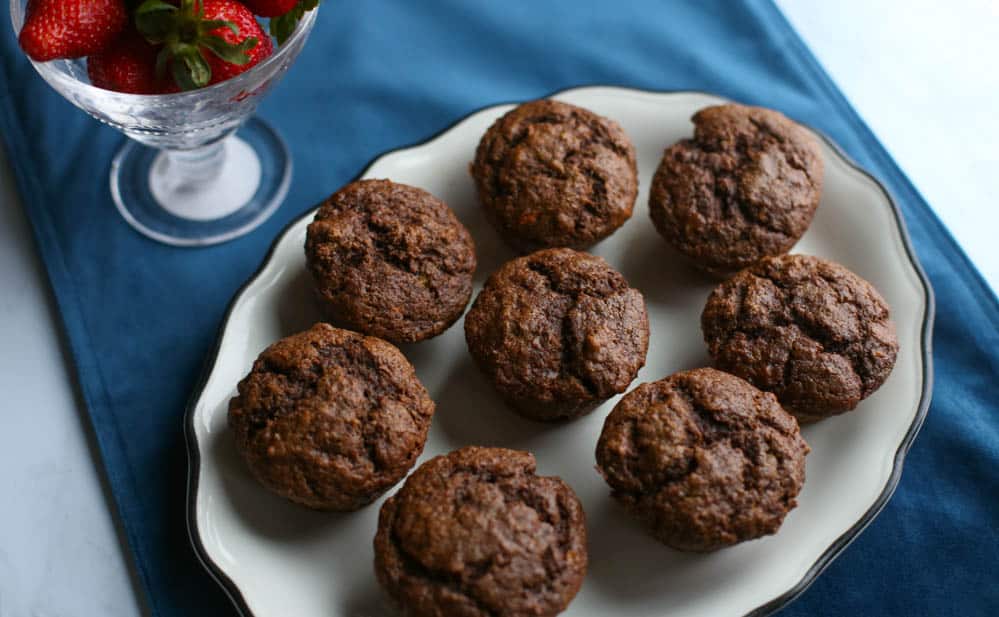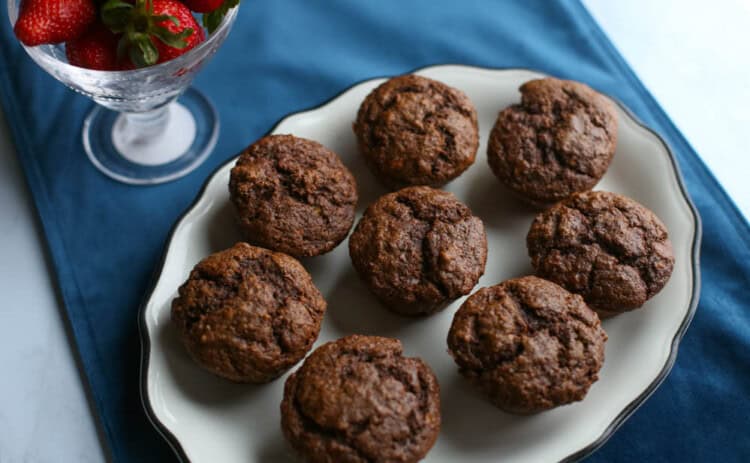 Chocolate Banana Muffins
These Chocolate Banana Muffins are not only moist and delicious, but they are packed with sneaky nutrition. They are a kid-favorite and freeze beautifully. Serve as an easy, make-ahead healthy snack or breakfast.
Chocolate Banana Muffins
---
---
Each of these recipes incorporates cheese (and sometimes bacon and cream, if I'm being honest) which takes the edge off almost any veggie.
---
---
---