This post may contain affiliate or sponsored links. Please read our disclosure policy.
This Berry Smoothie starts your day with a super food punch! It's an easy, healthy smoothie that includes strawberries, blueberries, raspberries, and blackberries, plus some hidden spinach.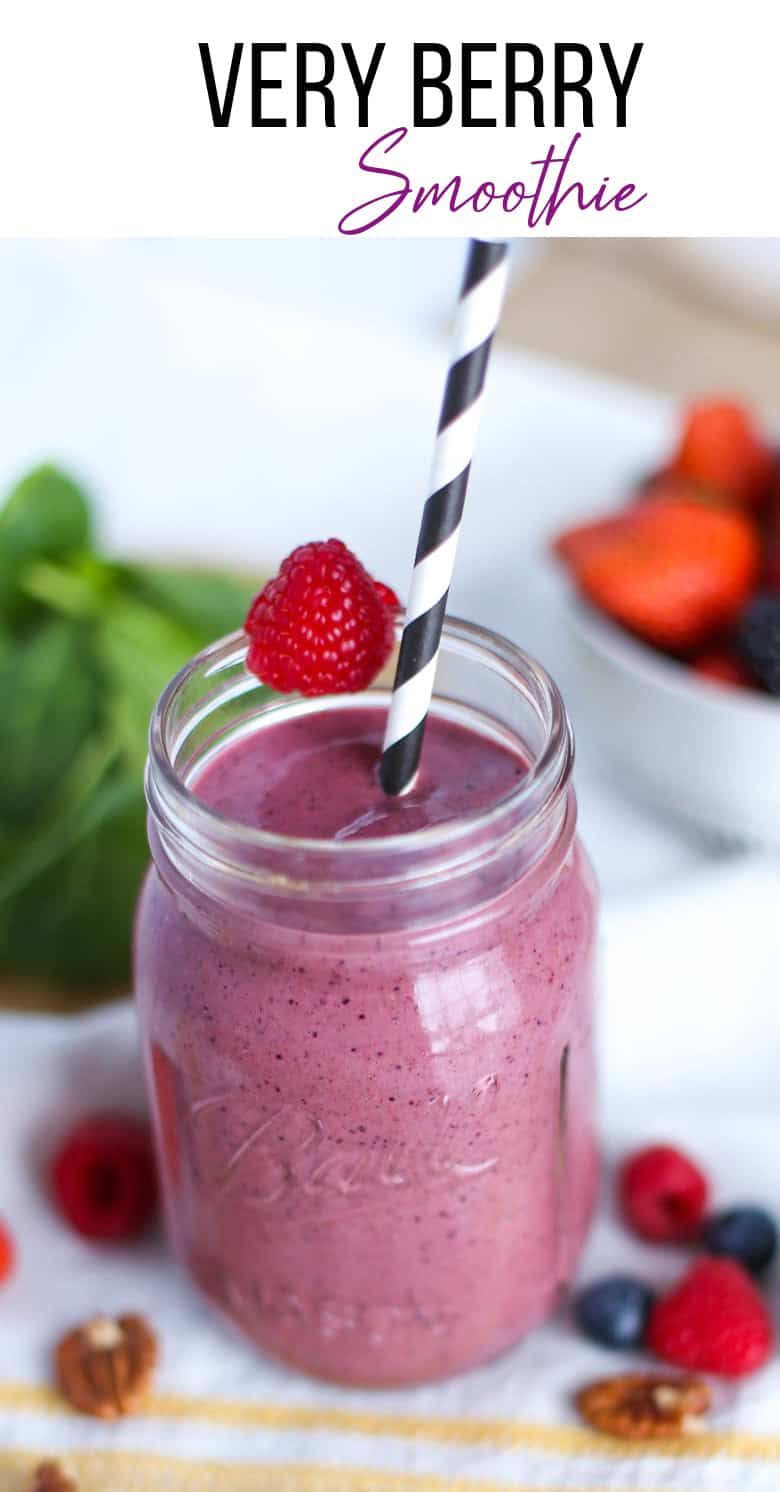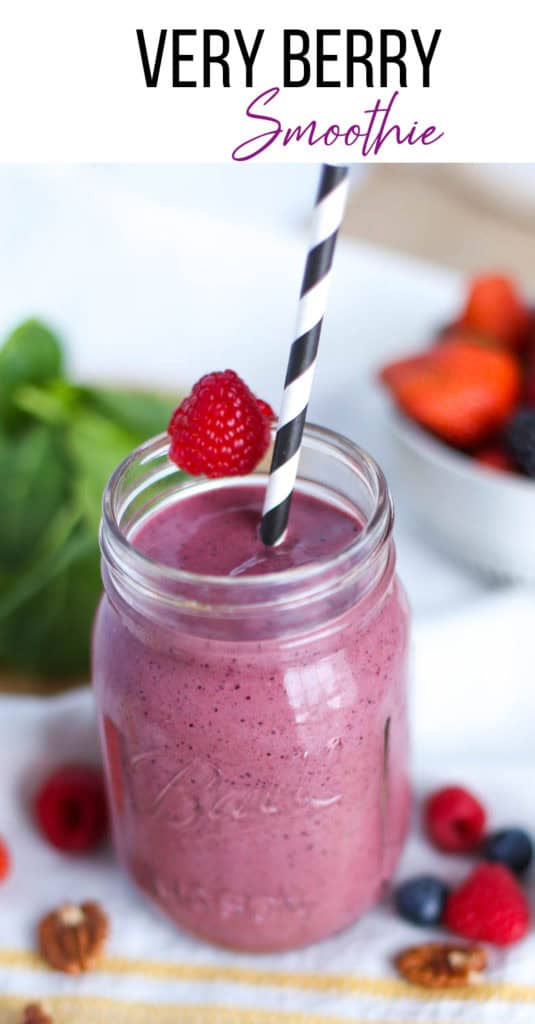 About the Berry Smoothie
This Very Berry Smooth is chock full of superfoods. You hear that term tossed around all the time, but what exactly does that mean?
A superfood is one that is far and away more nutrient dense than other healthy foods. That means the nutrient-to-calorie ratio falls disproportionately in favor of the nutrients. Our smoothie ingredients, including the berries, spinach, flaxseed, and pecans, all fall into the superfood category.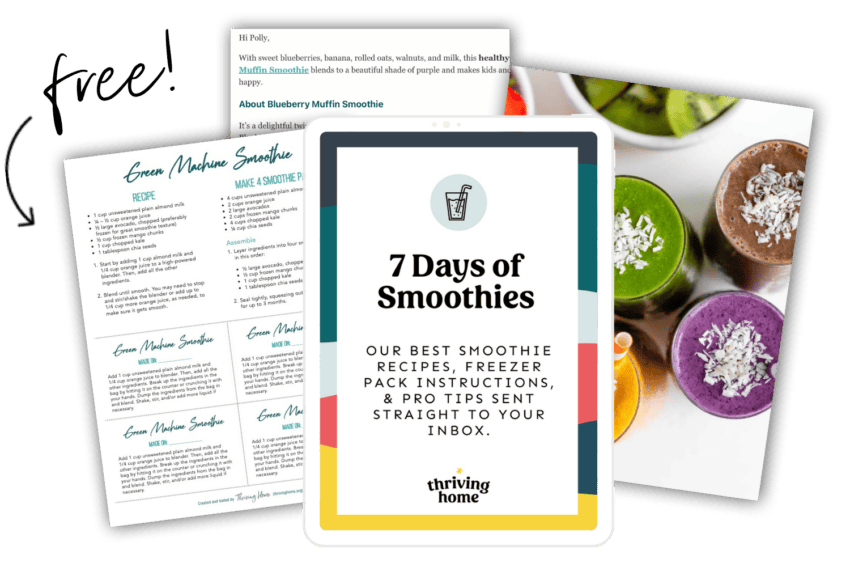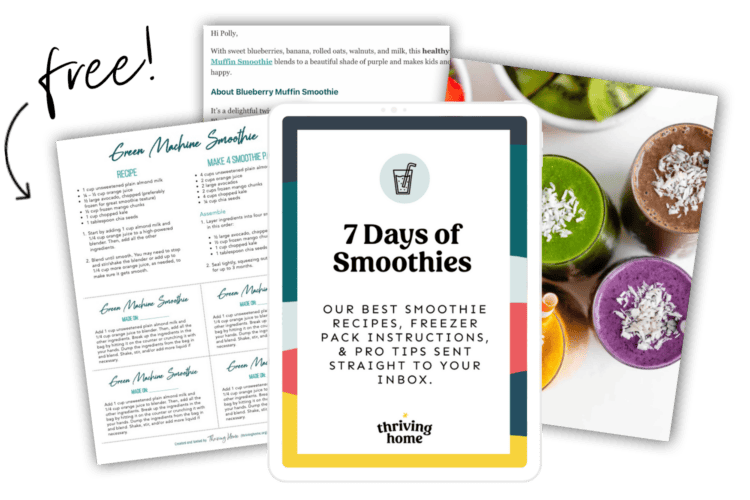 7 Must Have Smoothie Recipes
Get our best smoothie recipes, freezer pack instructions, & pro tips sent straight to your inbox.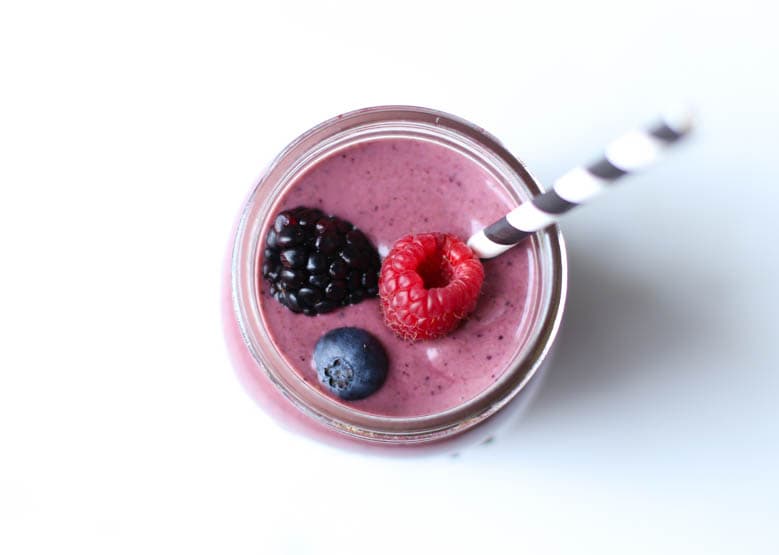 Ingredients for the Berry Smoothie
Not only are the ingredients in our berry smoothie incredible for your health, but berries, spinach, and the other ingredients taste really good when blended together. Here's your shopping list of real food (and superfood!) ingredients for this delicious Berry Smoothie: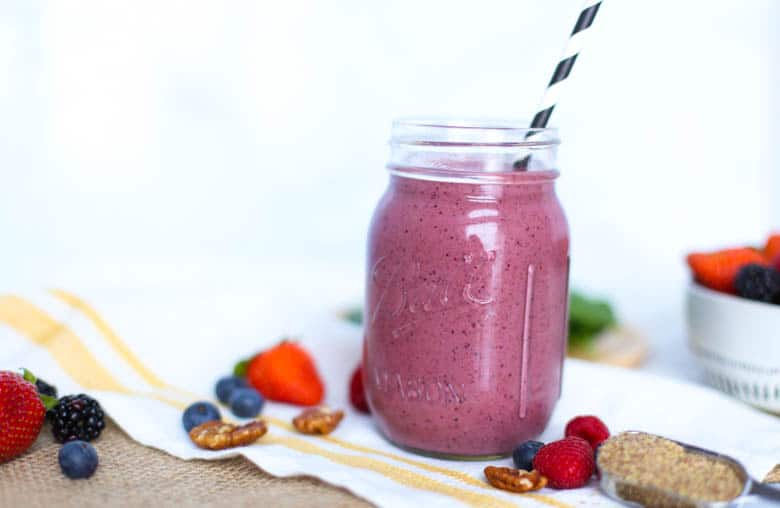 Frozen mixed berries – Can often be bought in bulk
Baby spinach – You can sub kale
Ground flaxseed – Here is why flaxseed is good for you
Raw pecans – Or your favorite raw nut
Unsweetened almond milk – of the milk of your choice
Vanilla Greek yogurt – Whole milk yogurt is the least processed
I think smoothies are even more fun to drink when you have some dishwasher-safe, reusable silicone straws on hand like these (or some paper straws like these) to top off your beverage. So stinkin' easy to enjoy a healthy, colorful breakfast, right?!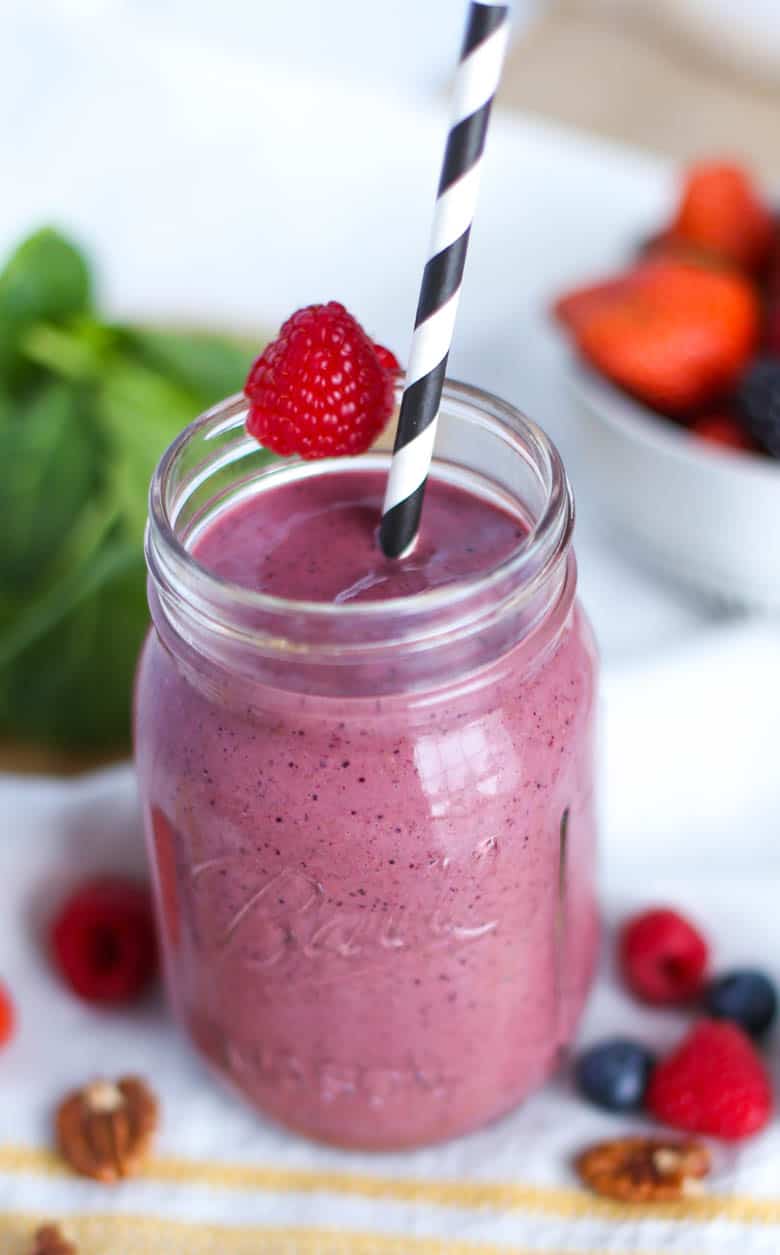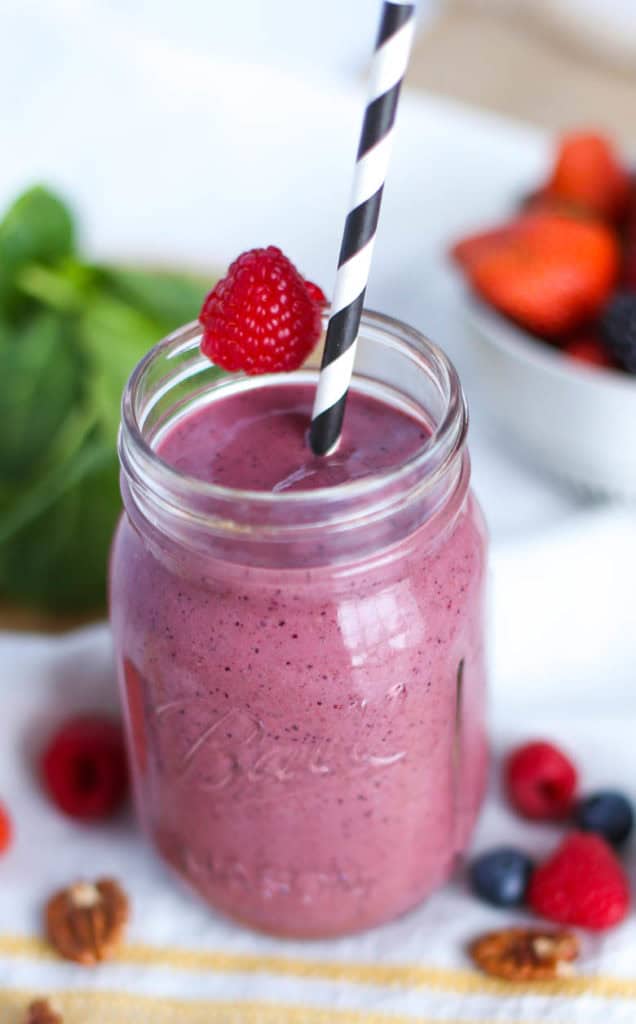 How to Make It a Smoothie Freezer Pack
One of the best parts of this recipe (and our other smoothie recipes) is that you can make several freezer smoothie packs ahead of time to have on hand for quick breakfasts and snacks.
Having these pre-made packs at our finger tips has made our families into smoothie addicts! What an easy way to get superfoods into your diet every single day.
1. Layer ingredients in small freezer bags in this order:
½ banana, sliced
1 cup frozen mixed berries (strawberries, blueberries, blackberries, etc)
1 cup spinach or kale, packed
1 tablespoon ground flaxseed
2 tablespoons raw pecan halves (sub: any other raw nut)
2. Seal tightly, squeezing out the air, and freeze for up to 3 months.
3. To Blend: Start by adding1 cup almond milk and 1/4 vanilla Greek yogurt to a high-powered blender. Then, add all the other ingredients. Break up the ingredients in the bag by hitting it on the counter or crunching it with your hands. Dump the ingredients from the bag in and follow blending instructions above.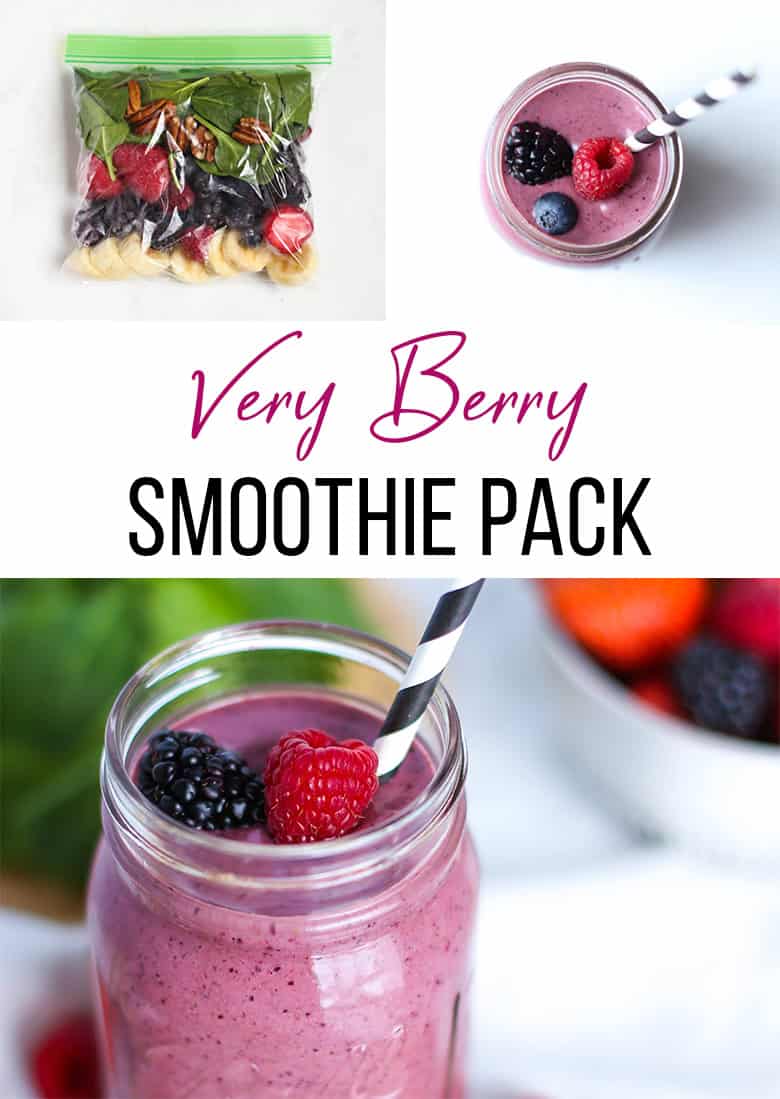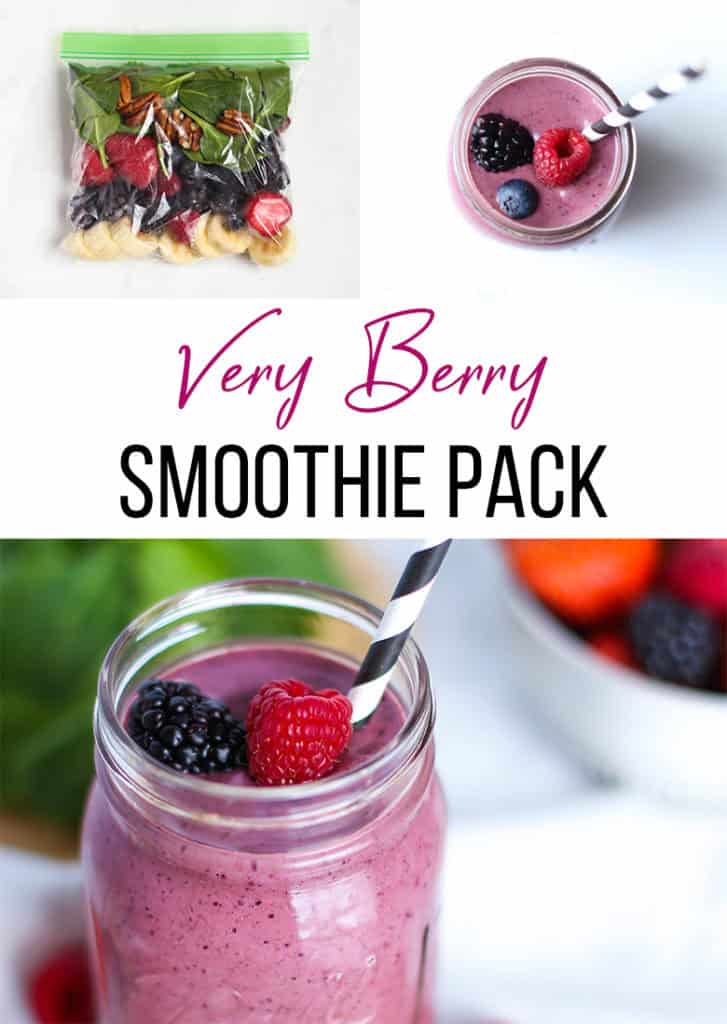 How to Use Your Smoothie Pack
Take a look at how easy it is to use your freezer pack in the morning…
What Blender Do I Need to Make a Berry Smoothie?
Now, let's talk blenders for a minute. Not all of them are created equal. I've owned a lot of brands over the years–Frigidaire, Cuisinart, Ninja, Vitamix, and Oster. To really pulverize the freezer smoothie packs, you'll need a high-powered blender. The two blenders that stand out as winners from my experience are…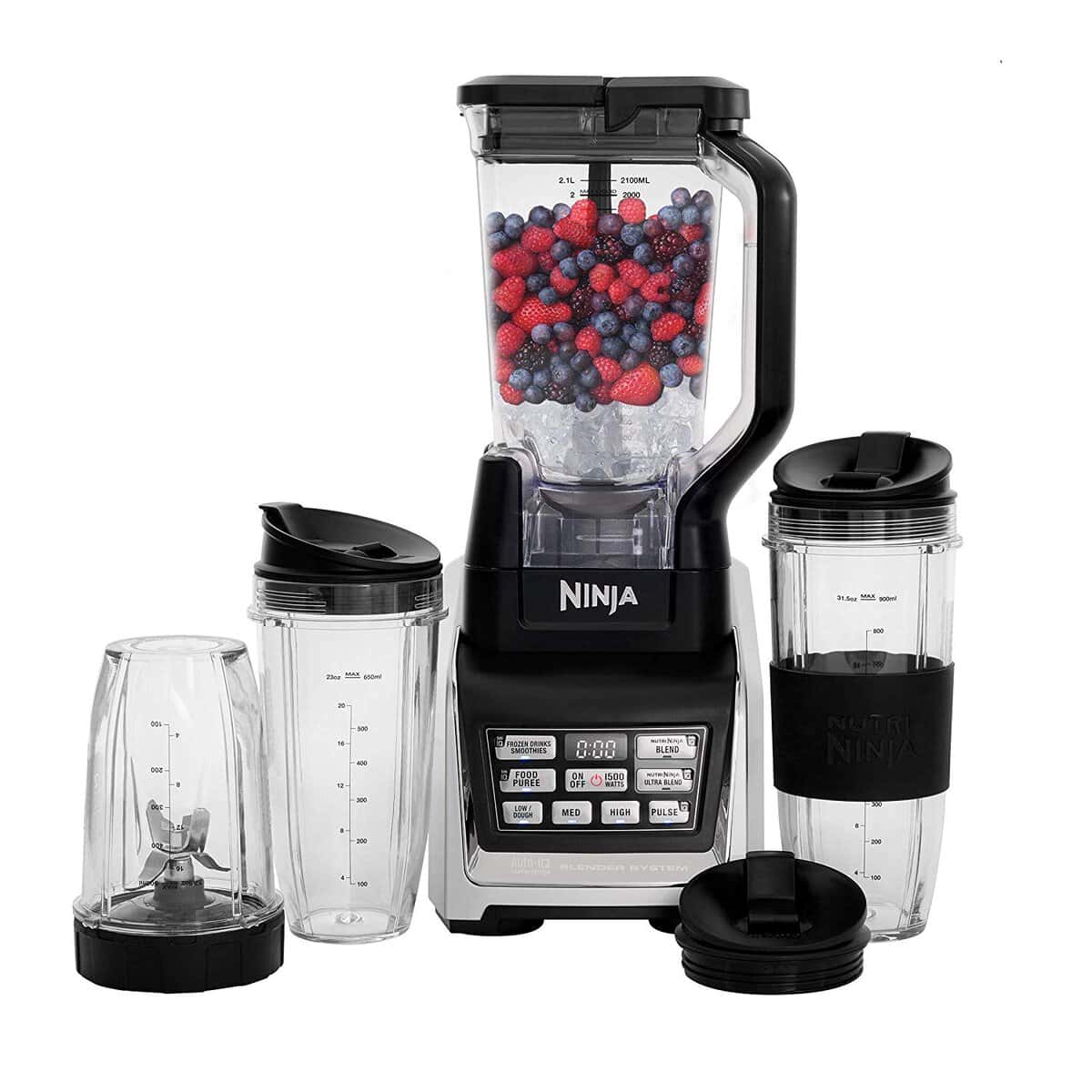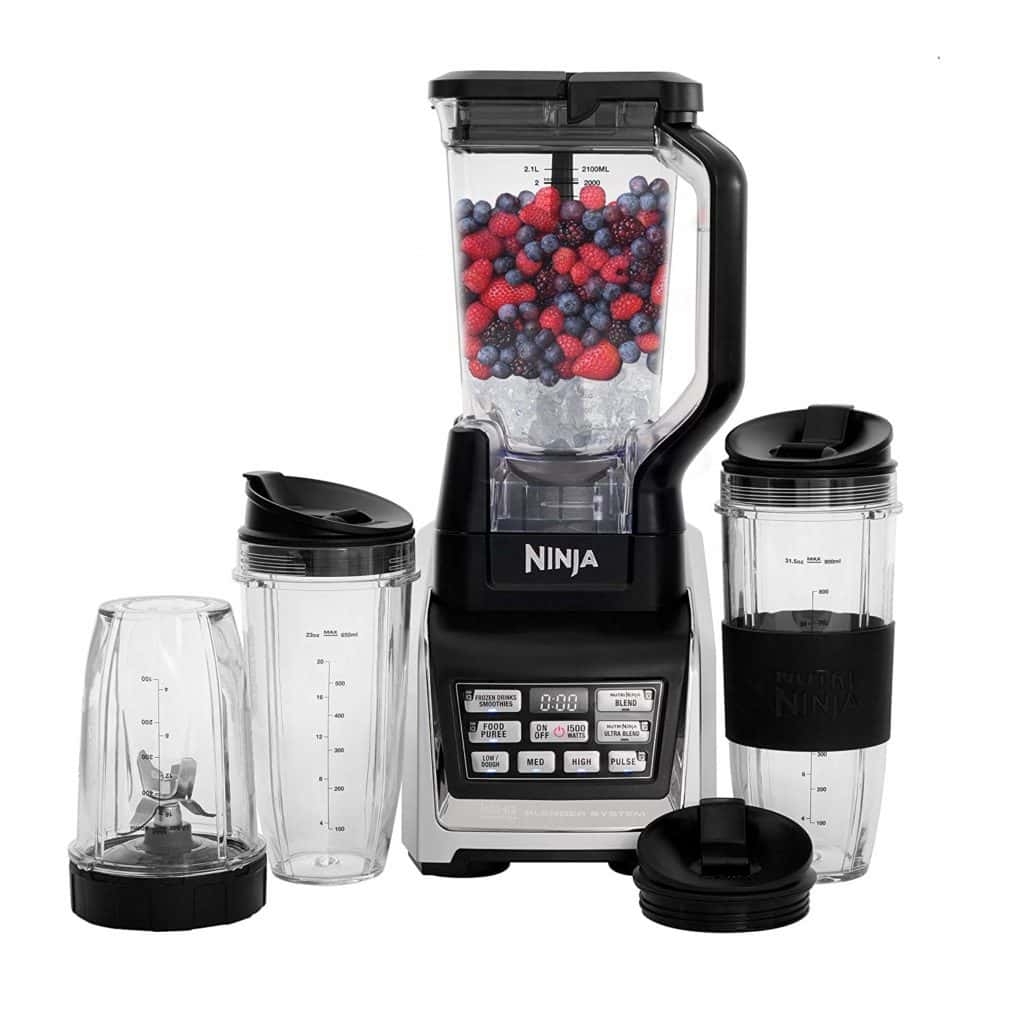 The Vitamix because it is very high-powered, super simple, and will last for an eon. We both have this blender and it's the BEST.
A more affordable option is the Nutri Ninja Personal and Countertop Blender. This makes smooth smoothies and allows me to make single serving smoothies. The big blender doesn't pulverize as well as the smaller containers do or the Vitamix, just so you know. We use the single-serving blender daily!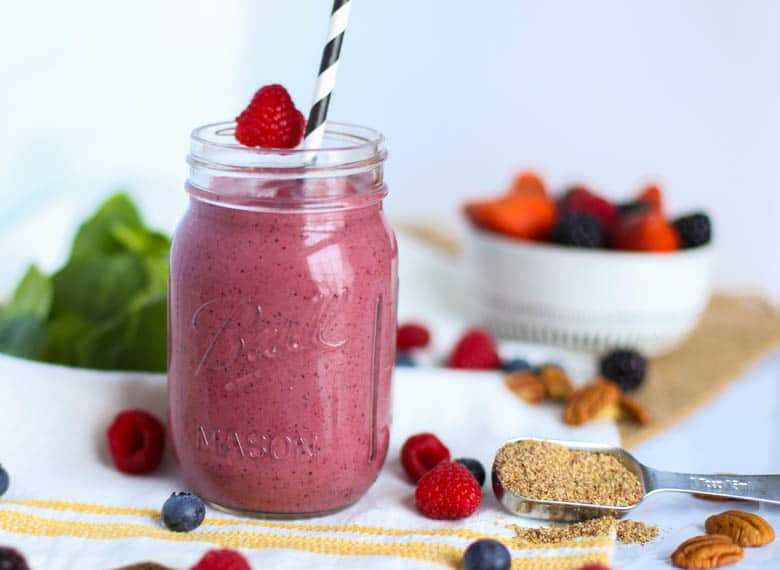 More Easy, Healthy Smoothies
Be sure to try (or Pin for later) all of our delicious, healthy smoothies that include instructions for making them into freezer packs.
Browse All
With your superfoods and blender at hand, it's time to start your day well with our Very Berry Smoothie!
Did you make this? Snap a photo and tag us on Instagram at @thrivinghome so we can see your creations and cheer you on!
Very Berry Smoothie
Start your day with a super food punch! This easy, healthy berry smoothie includes strawberries, blueberries, raspberries, and blackberries, plus hidden spinach. Freezer smoothie pack instructions included.
Yield:
One (16 ounce) smoothie
Prep:
3 minutes
Cook:
0 minutes
Total:
3 minutes
Smoothie Packs Delivered to Your Door!
If you want to make life really simple, try SmoothieBox. We love these frozen smoothie packs that are delivered to your door.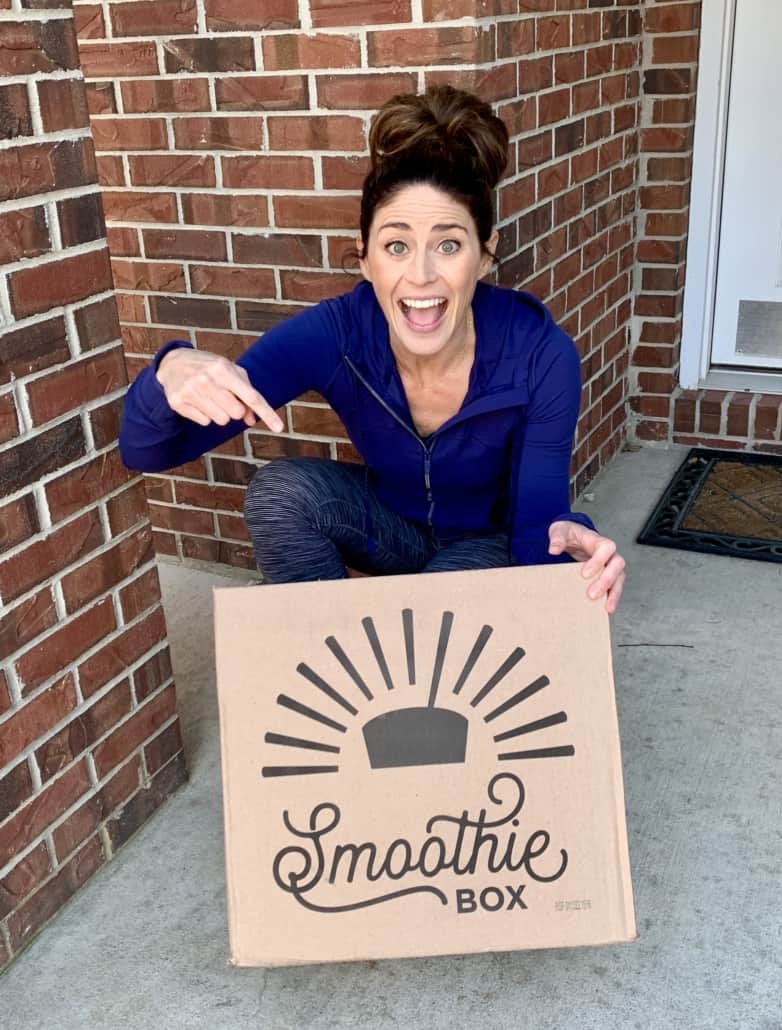 In fact, you can read my full honest review of SmoothieBox here. I love having these in the freezer for days when I just don't have time to whip up a smoothie on my own.