I'll be honest, two years ago I had no idea what flaxseed even was.
Now I seem to use in it my recipes almost daily. If you're like me you may be wondering why everyone is making such a big fuss about this powerful plant food. You may also be unaware of the easy ways you can include it into your daily diet. I hope this post helps you to add a little flax into your life.
What is Flaxseed?
Flaxseed is a member of the genus Linum in the family Linaceae. It is a food and fibre crop that is grown in cooler regions of the world. Flaxseed was cultivated in Babylon as early as 3000 BC. In the 8th century, King Charlemagne believed so strongly in the health benefits of flaxseed that he passed laws requiring his subjects to consume it (source).
Most nutritionists recommend using ground flaxseed instead of whole (source). It is easier to digest this way and honestly, it's a lot easier to include in every day recipes when it's ground up. I usually find it in the baking goods section of the grocery store near the yeast, corn meal, flour, etc.)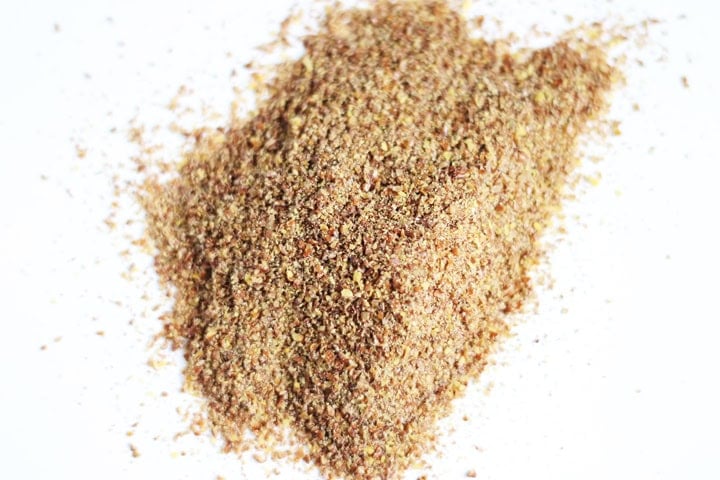 Benefits of Flaxseed
Lets move on and talk about why there is so much hype about flaxseed. Here are a few of the health benefits:
Flaxseed is rich in beneficial fiber
Flaxseed is high in Omega 3's (which is good to add to your diet if you don't eat much fish!)
It is used to improve digestive health
It can help lower the risk of heart disease, cancer, and diabetes
Flaxseed is an excellent source of two fatty acids that are essential for human health – linoleic acid and alpha-linolenic acid
It helps reduce inflammation (which can be a significant factor in conditions such as migraine headaches, rheumatoid arthritis, diabetes, asthma, inflammatory bowel disease, etc.)
It fends off dry eyes
Protects bone health
There are lots of other benefits to flaxseed but I'll stop there. I think you get the picture. It's crazy good for you.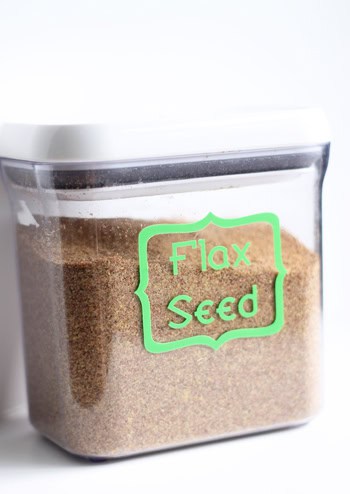 Easy Ways to Add Flaxseed to Your Diet
Recipes that Use Flaxseed
If you've poked around our recipe index, you'll find that quite a few recipes use flaxseed. Here is a round up of some of our recipes that include flax seed. Enjoy!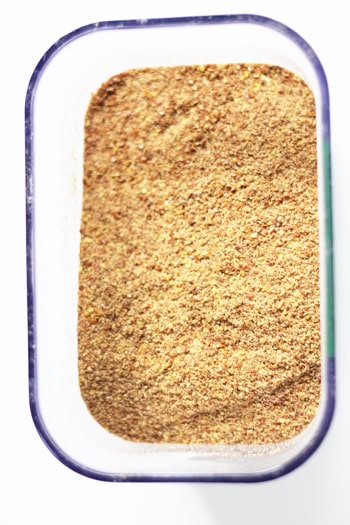 Peanut Butter and Jelly Muffins
https://thrivinghomeblog.com/wp-content/uploads/2013/09/flaxseed.jpg
433
350
Polly Conner
https://thrivinghomeblog.com/wp-content/uploads/2019/10/thrivinglogo.png
Polly Conner
2013-09-06 05:24:41
2021-02-11 10:14:04
Why Eat Flaxseed?