20+ Inexpensive, Easy Meals for Large Groups
Updated: 7/5/22
This post may contain affiliate or sponsored links. Please read our disclosure policy.
I've been feeding groups of people in my home for decades. Here are 20+ of my best easy and inexpensive meal ideas for large groups. These group dinner ideas have fed many mouths and I hope they can make hosting groups of people in your home as easy as possible.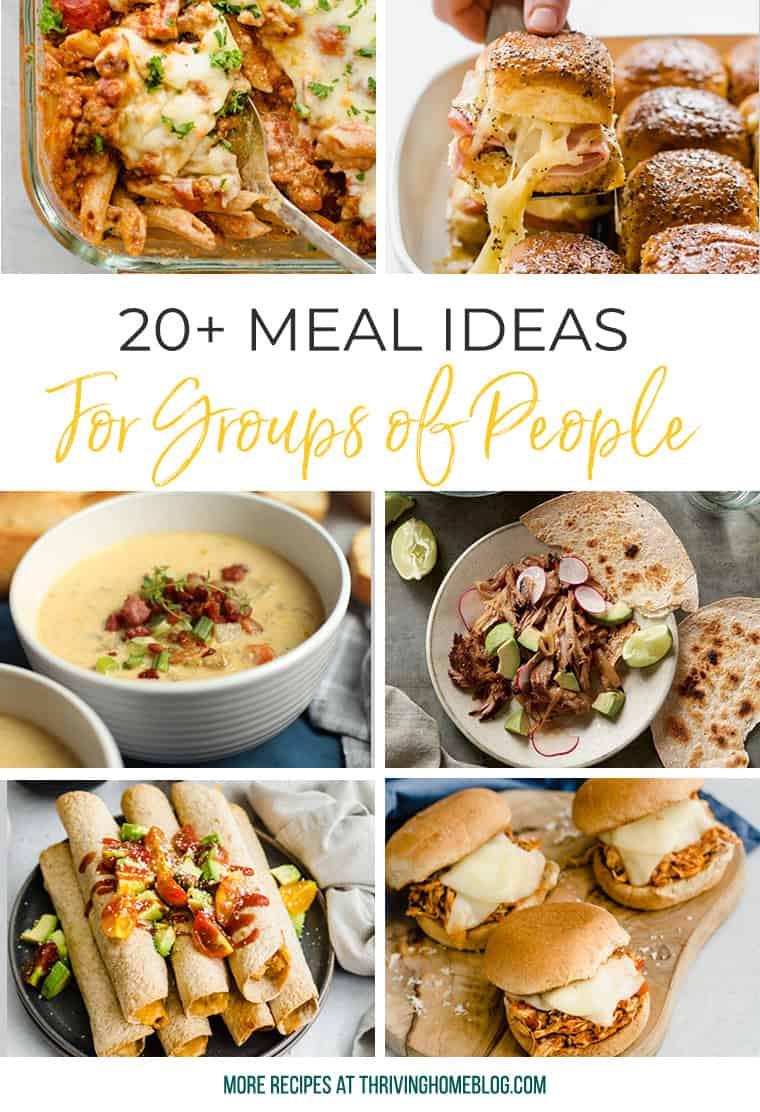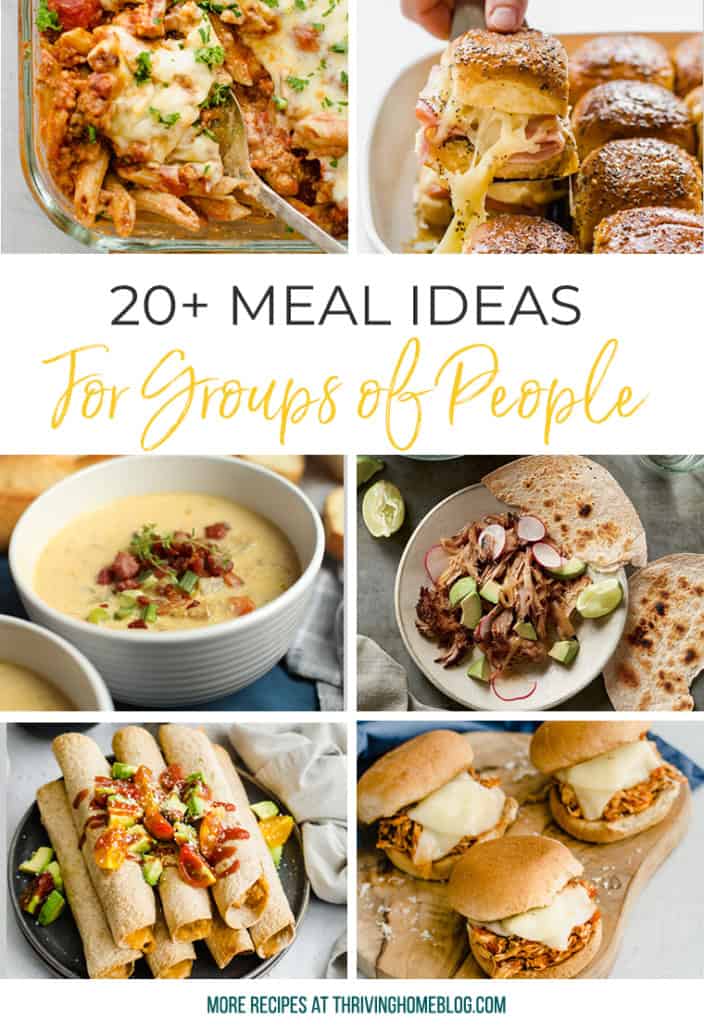 Feeding Large Groups
I've been feeding large groups of people for decades. High school groups, college students, and adult small groups have been in a regular rotation around my dinner table.
I also come from a family that exemplified hospitality so well. Growing up, my parents regularly opened their doors to my friends, their friends, their friends' friends, and more. I grew up seeing my parents feed groups of people and now find myself doing the same.
It's worth noting that our kitchen table and the food that goes on it isn't all that fancy. The truth is, 95% of people don't care about that stuff. The important thing is that they feel welcome, loved, and nourished in our home. Since we do make it a regular habit of feeding groups of people, our meals need to be somewhat inexpensive but still feed a large group!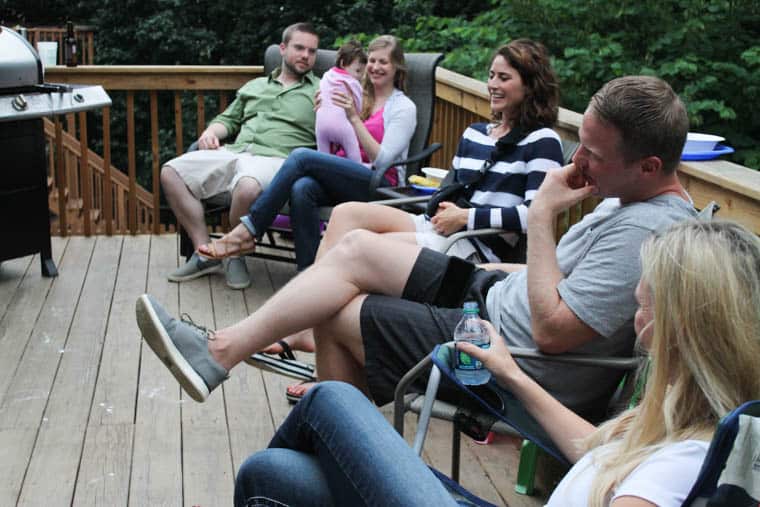 Because I am so often making meals for large groups of people, I'm constantly on the lookout for meals that are tasty AND feed large groups.
I created this round up of inexpensive, group dinner ideas more for my sake. I needed a reference to go to when I have a crowd coming over and my only idea is spaghetti or pancakes. Hopefully, it will prove to be useful to you, too!
On to the easy meals!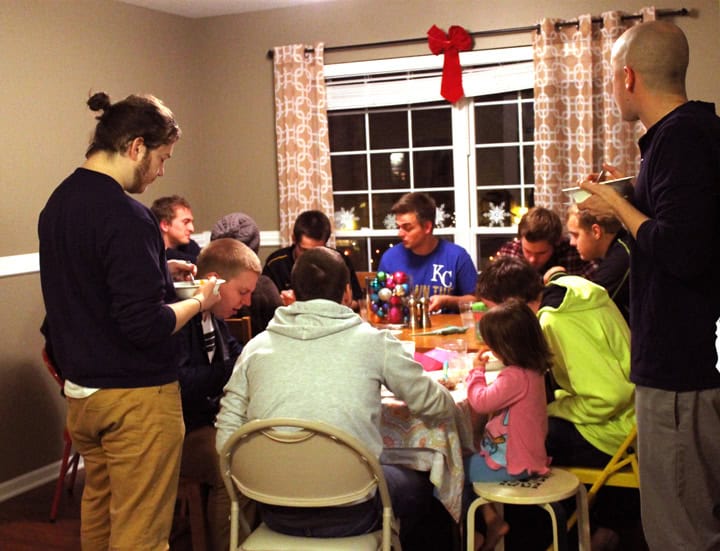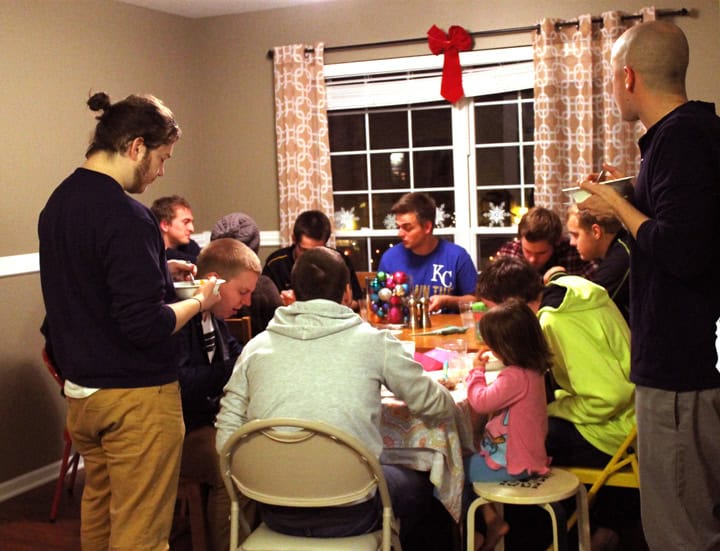 20+ Inexpensive, Easy Meals for Large Groups
The key to this recipe for large groups is in the homemade BBQ sauce. Once it's in the slow cooker, it's pretty much hands off which is something I need when I have people coming over. And guys, this recipe is GOOD. So good that it made it into our newest cookbook. Try our Asian Slaw or our 5 Ingredient Coleslaw on the side.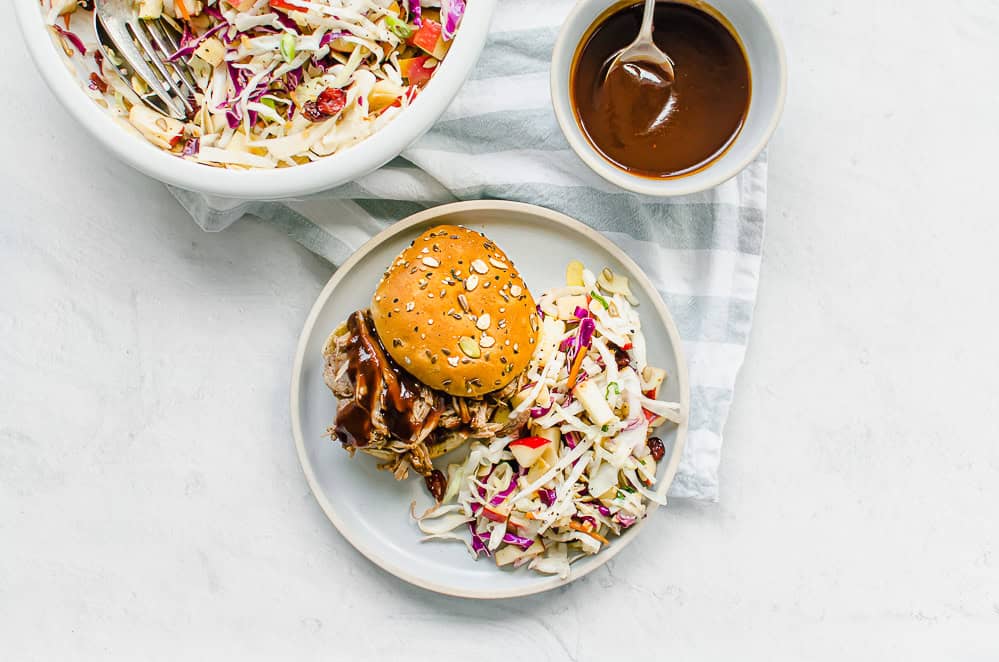 Pssttt! It'd be a huge bummer if you overcooked or undercooked a slow cooker meal for your group. Make sure to download our Slow Cooker Cooking Times Chart below.
After testing hundreds of slow cooker recipes for our website and cookbooks, we have narrowed down the perfect cooking times for almost any type of slow cooker recipe. You'll want this one-page resource – I promise!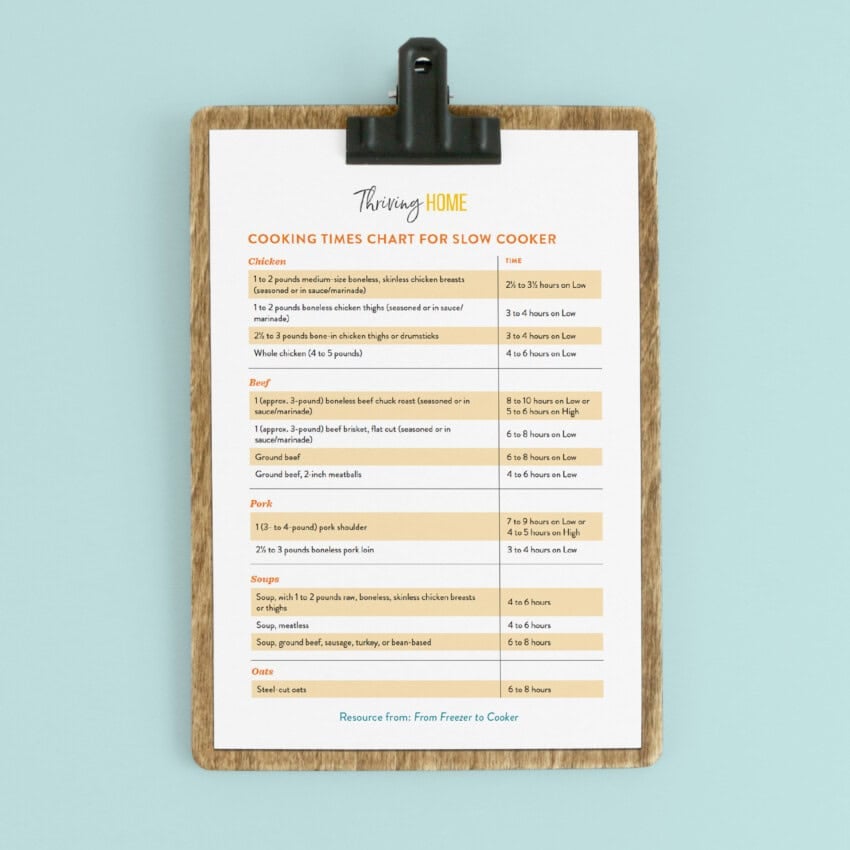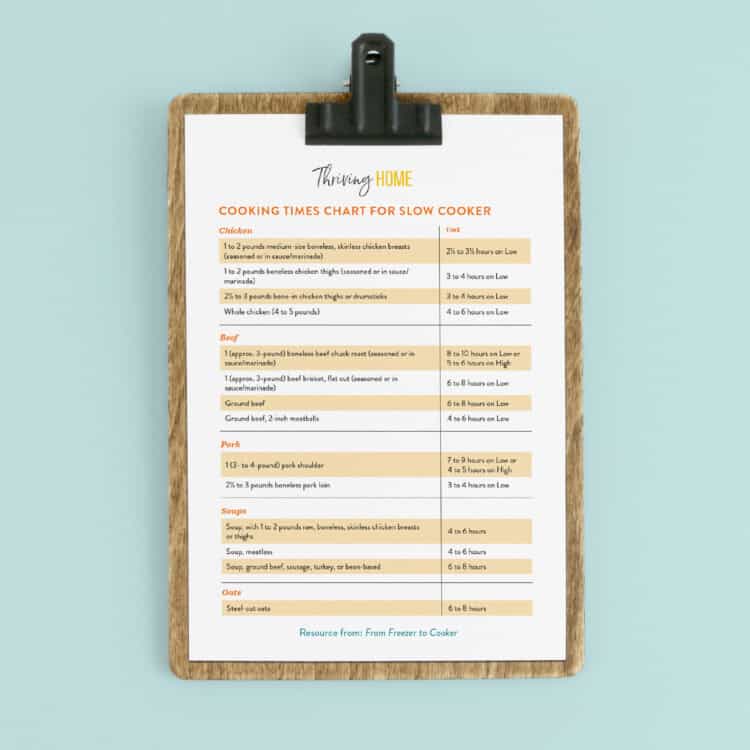 Slow Cooker Cooking Times Chart
Snag our 1 page cheat sheet and never overcook (or undercook) and Crock Pot meal again!
Download Now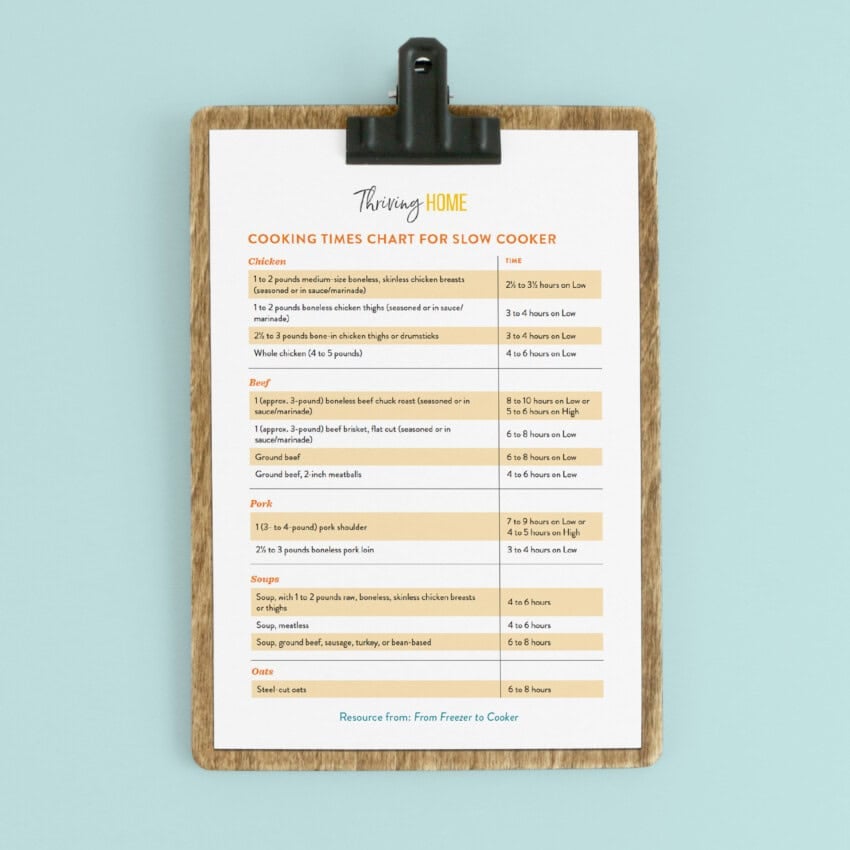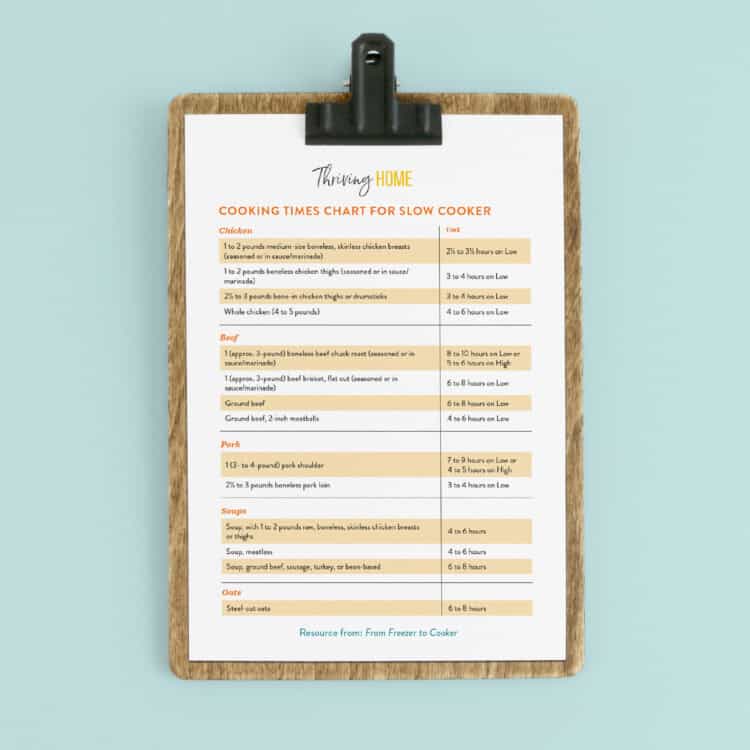 This recipe feeds an army. Almost everybody loves the hearty, beefy, cheesy pasta. Serve it with some Texas Toast and a salad and you've got a great meal for your next group. When I'm not hosting groups, I assemble this pasta, divide it in two, bake one, and freeze the other. It makes a GREAT freezer meal. Just be sure to undercook the noodles a tad if you're going to freeze it. Here are 70+ other great freezer meals!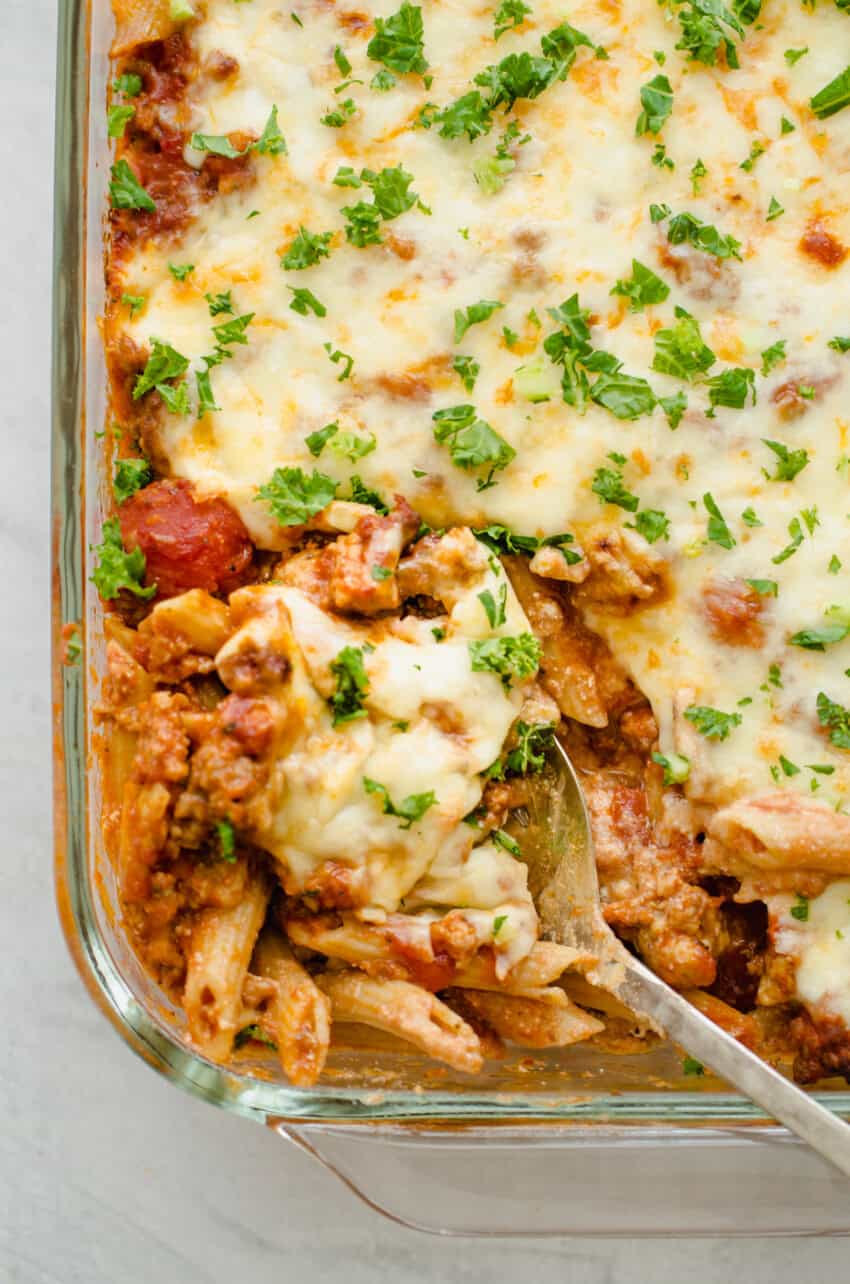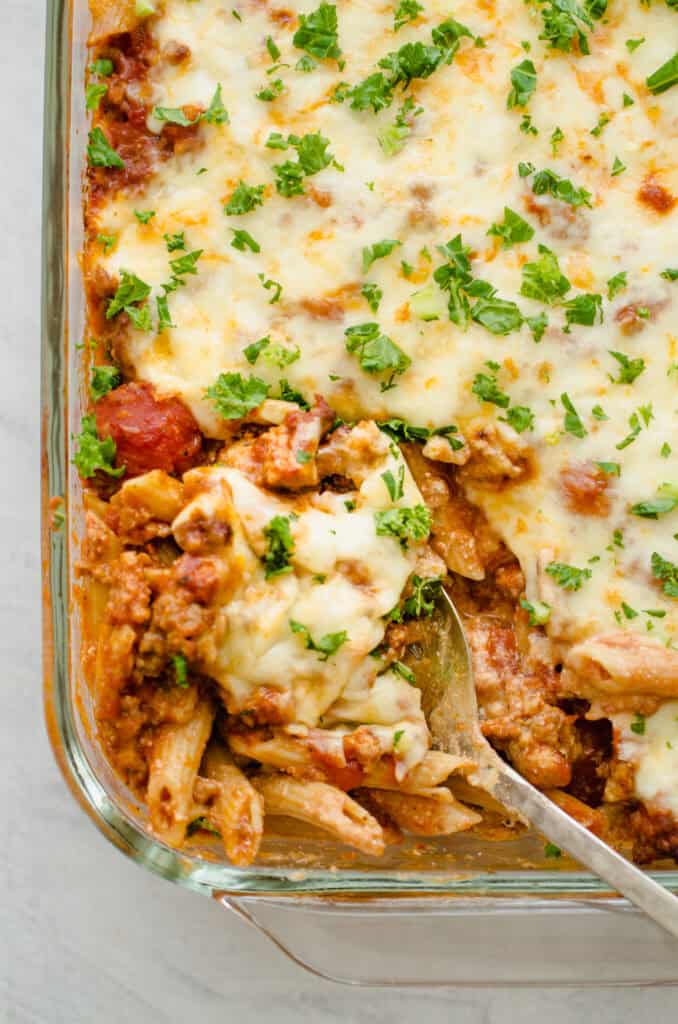 Everything you need to make your own Taco Bar at home. Delicious ingredients and practical tips on how to serve this easy dinner to a group of people. A great recipe if you need to make it ahead of time!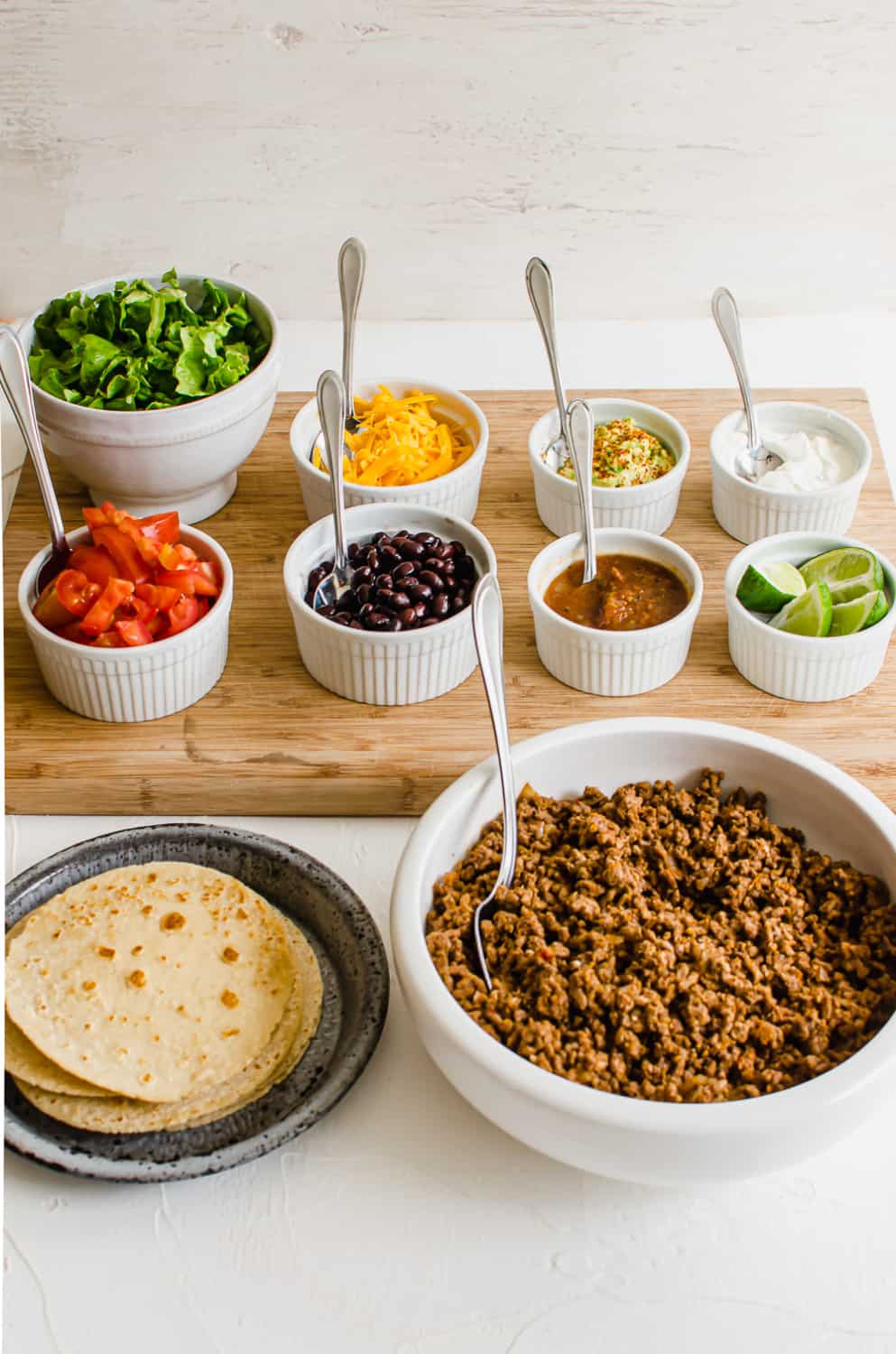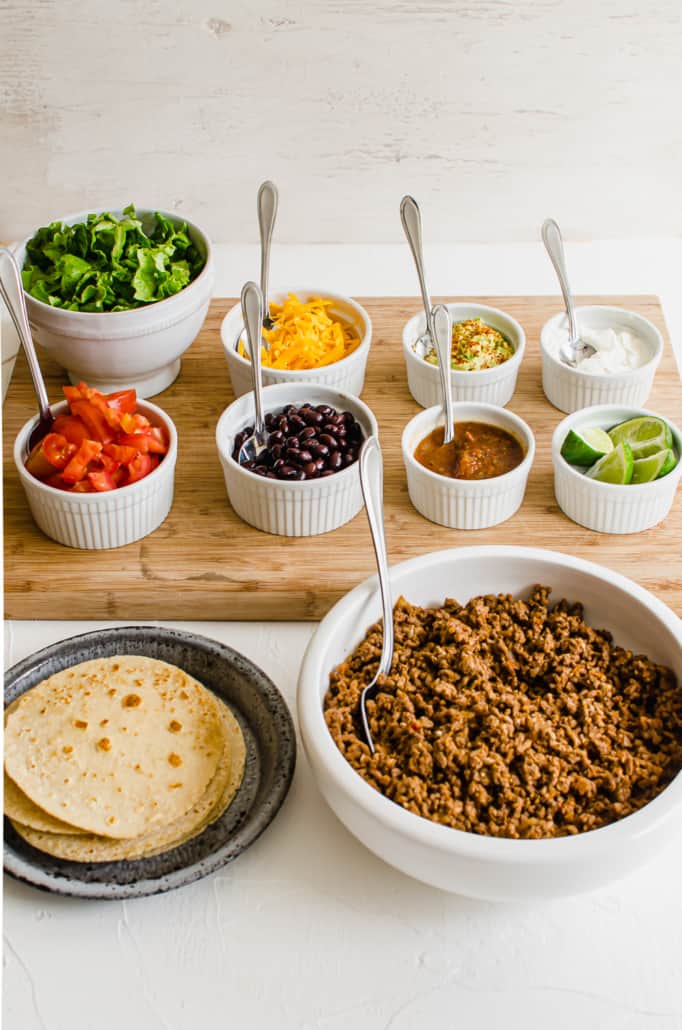 Everyone loves breakfast for dinner! Guests will oooh and ahhhh over this gourmet Crockpot Breakfast Casserole at your next brunch or holiday gathering. Its depth of flavor and beautiful color come from the bacon, onions, garlic, kale, roasted red peppers, and Gruyere and Parmesan cheeses. Bonus: It's naturally gluten-free. Serve along with Blueberry French Toast Casserole.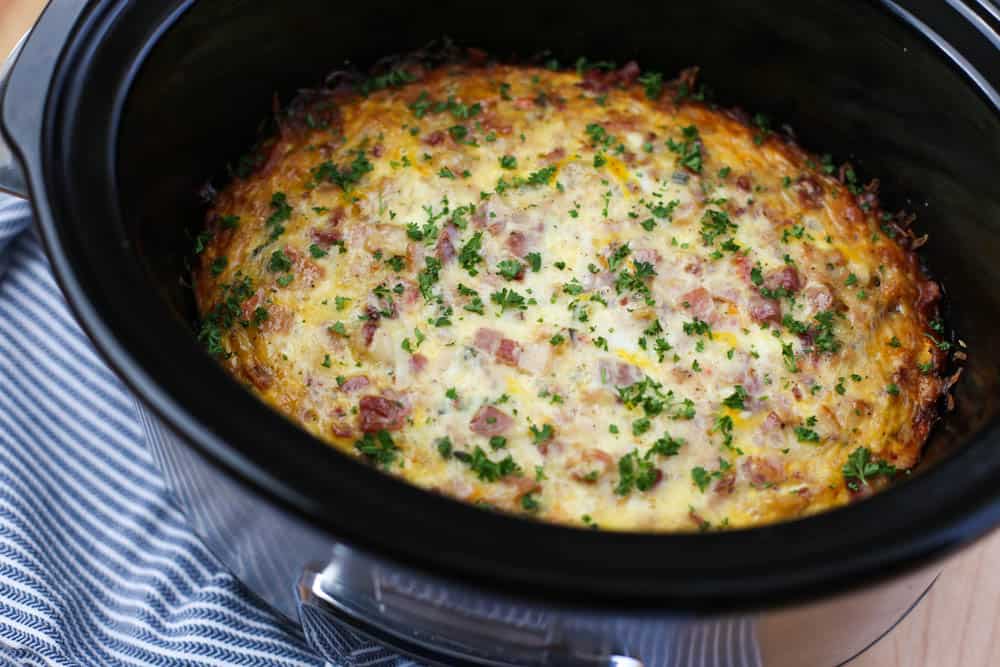 These slow cooker carnitas are one of my all-time favorite, inexpensive dinners for large groups . They are easy, affordable, delicious, and can be customized for each person's preference. Use these on a Taco Bar like this.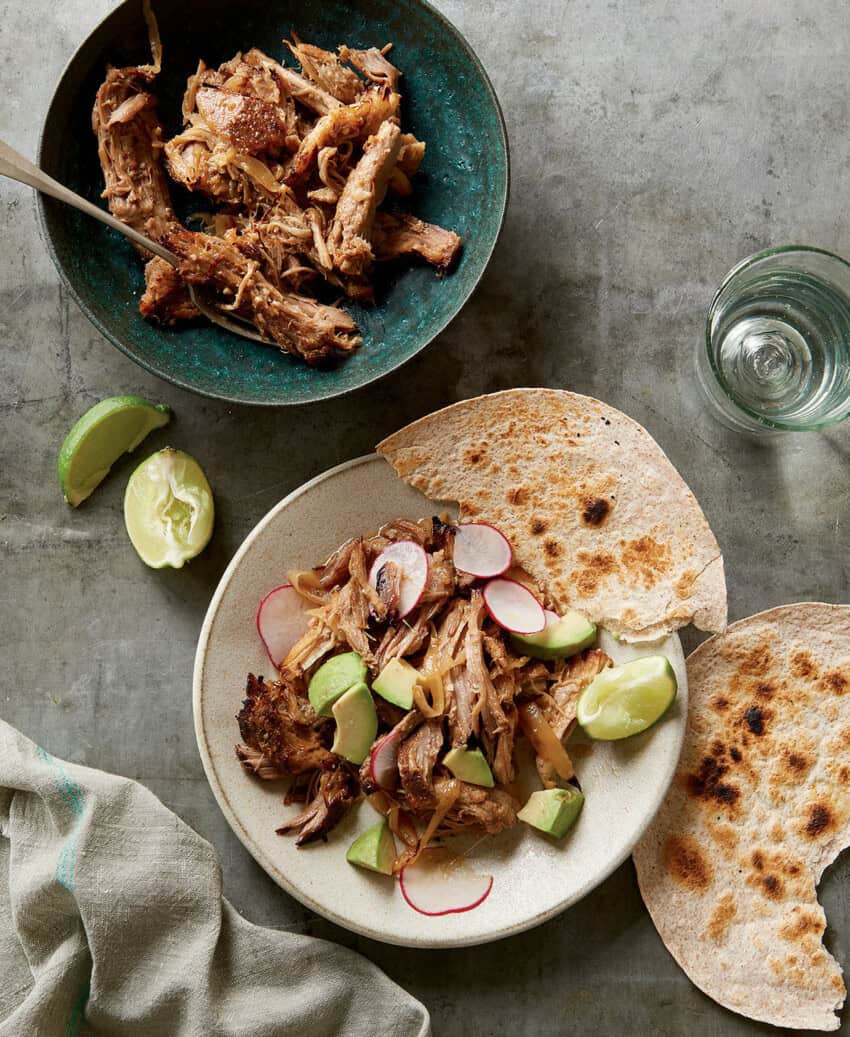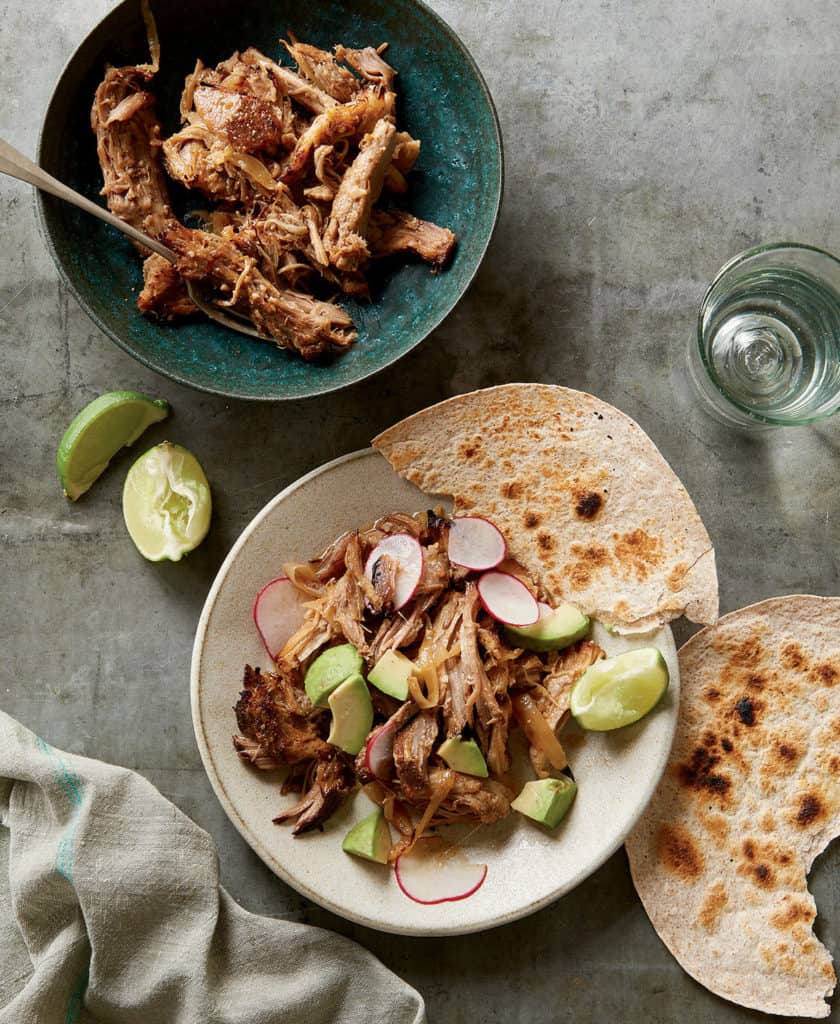 When I made this Chicken Spaghetti recipe for the first time, my husband ate it for about 5 meals in a row and proceeded to ask me to make it again the next week. It's creamy, flavorful, and filling. This recipe easily makes TWO 8×8 dishes or one very full 9×13 dish. It's a great dinner idea that will feed a group of people!
Tip: Here is where you can find grass-fed beef and organic chicken you can trust!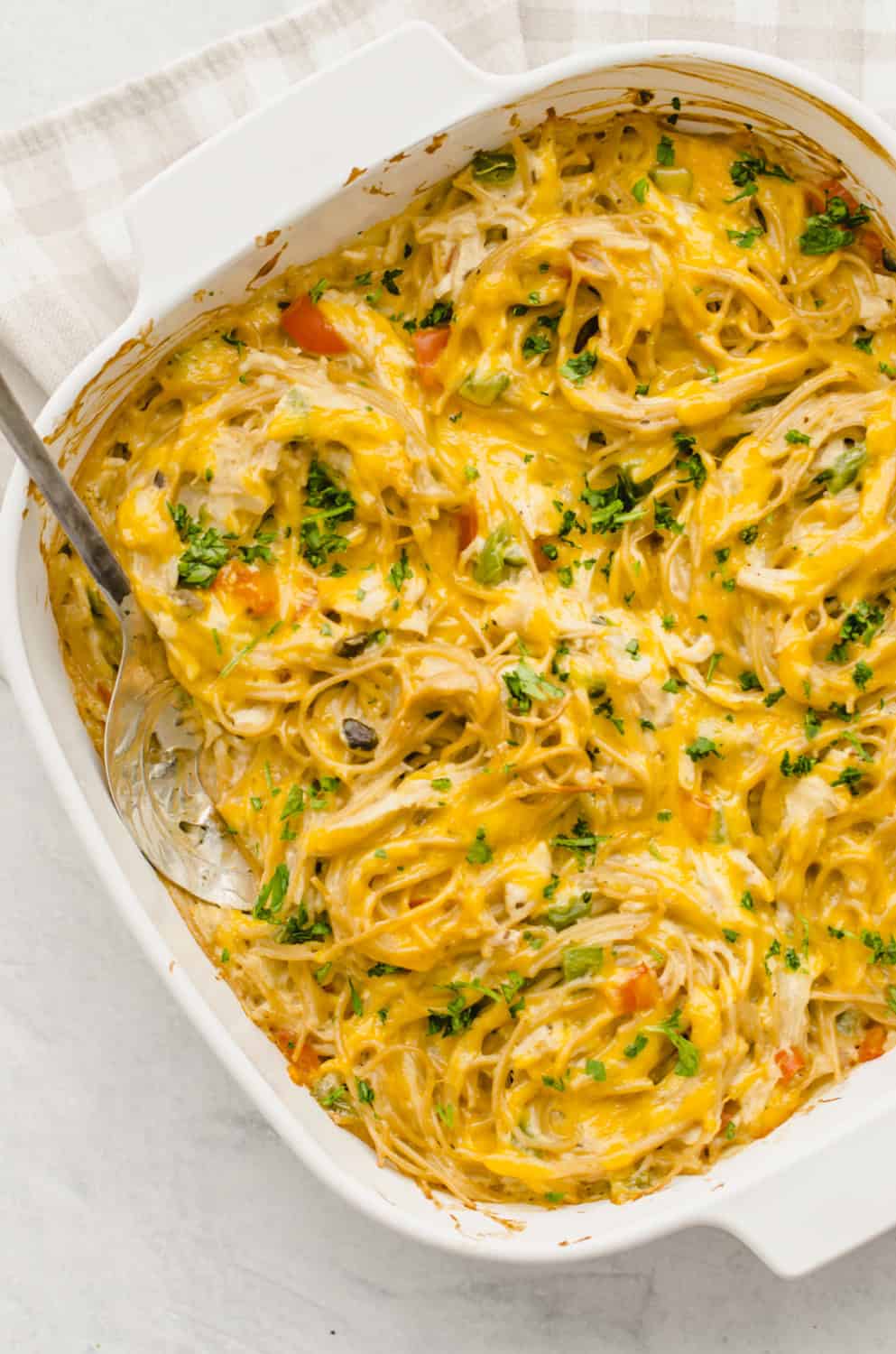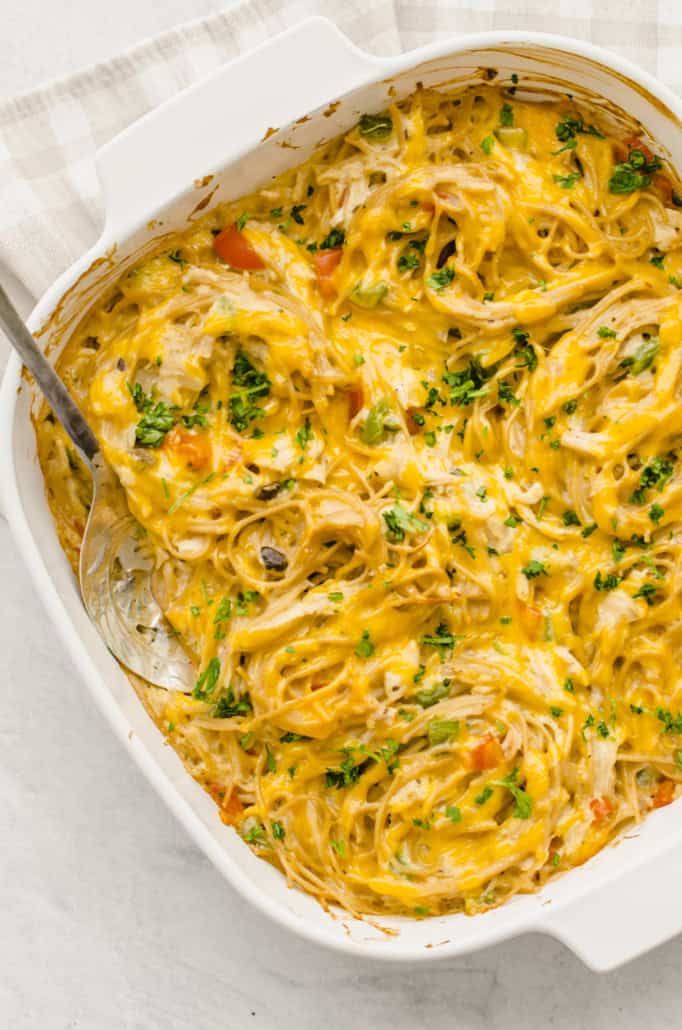 These truly are one of my go-to group recipes. They are cheap and easy to make in mass quantity. AND, adults love them. Kids love them. Everyone loves them. I can't tell you how many times I have been asked for this recipe after making it for people in my home.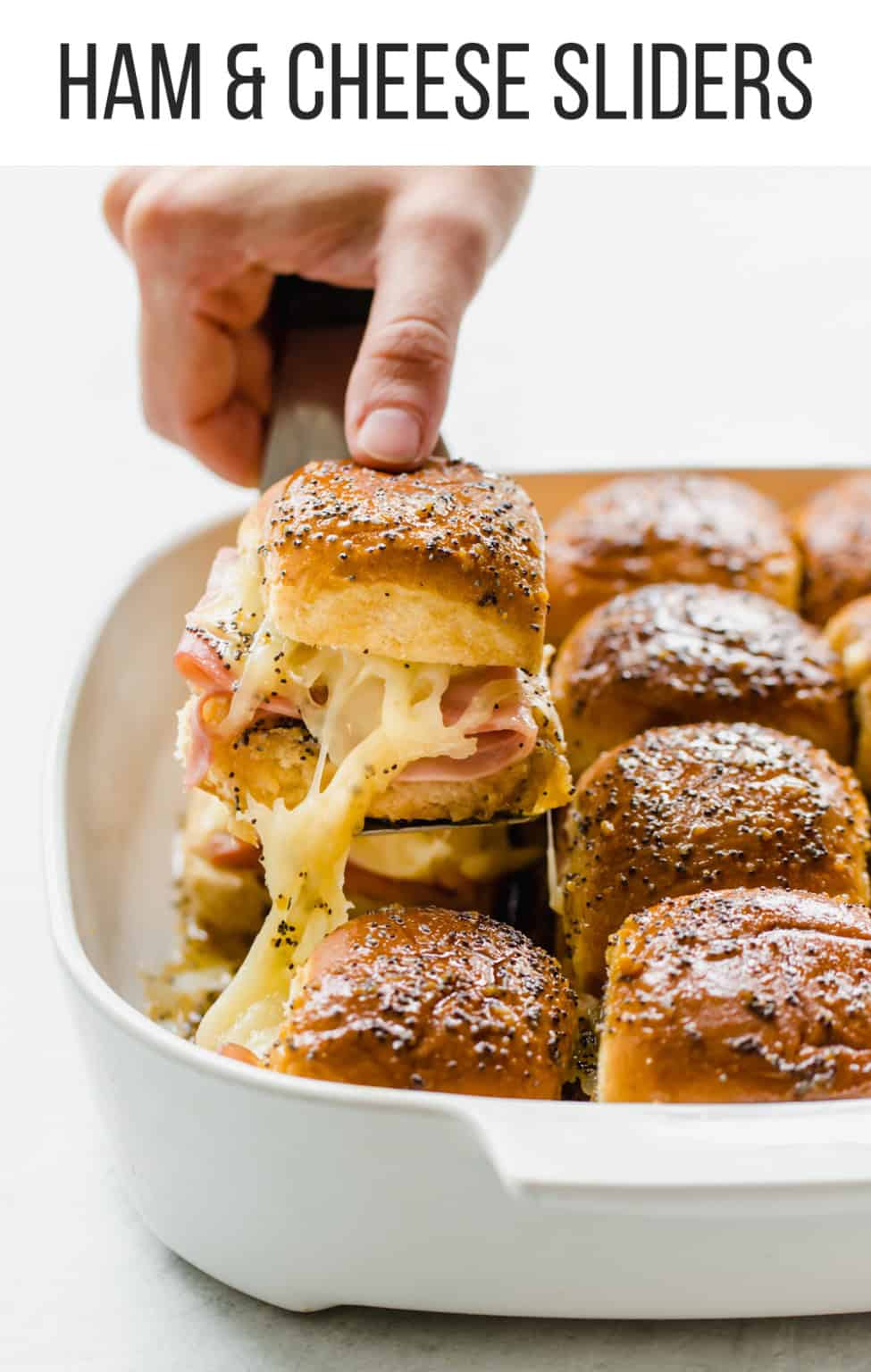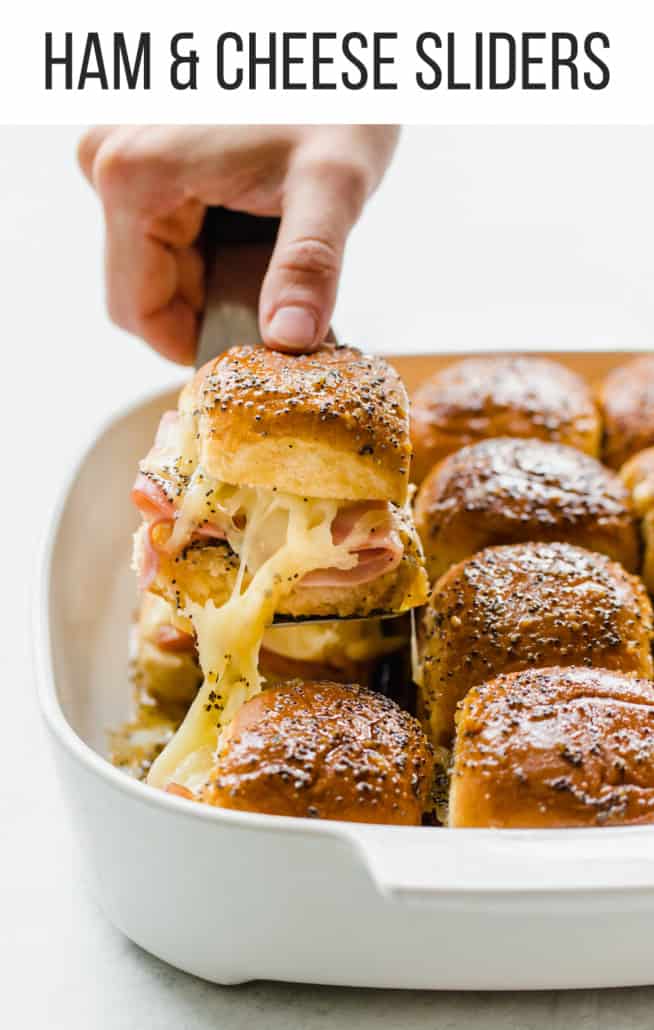 To make this a meal for large groups, simply double the portion in the slow cooker. It'll cook for the same amount of time, and you'll have twice as much to feed people! You can also make them in the Instant Pot using this method. I always always always double this recipe when I make them and freeze one for later.
Tip: Here are the containers we use and recommend when freezing meals.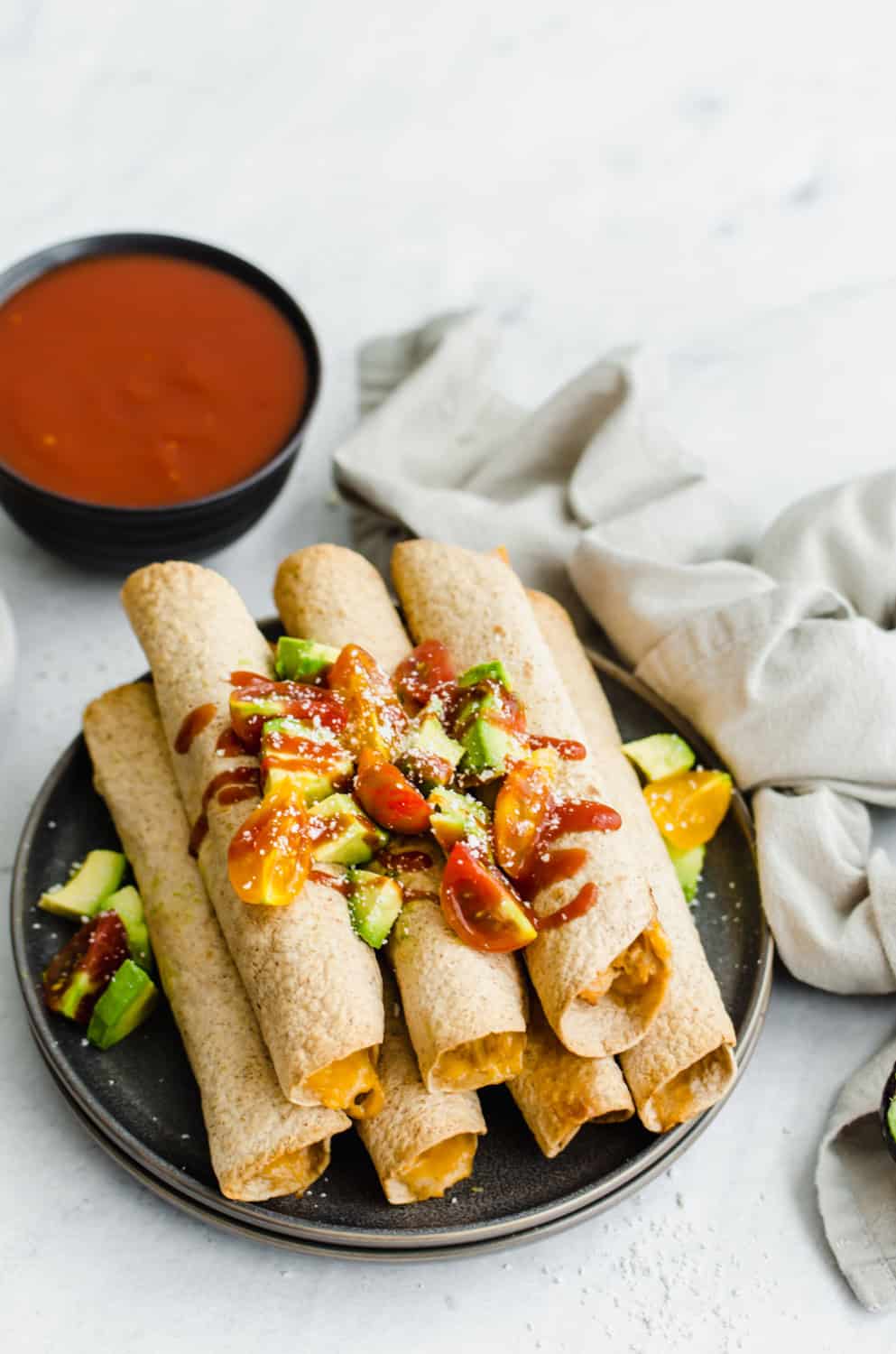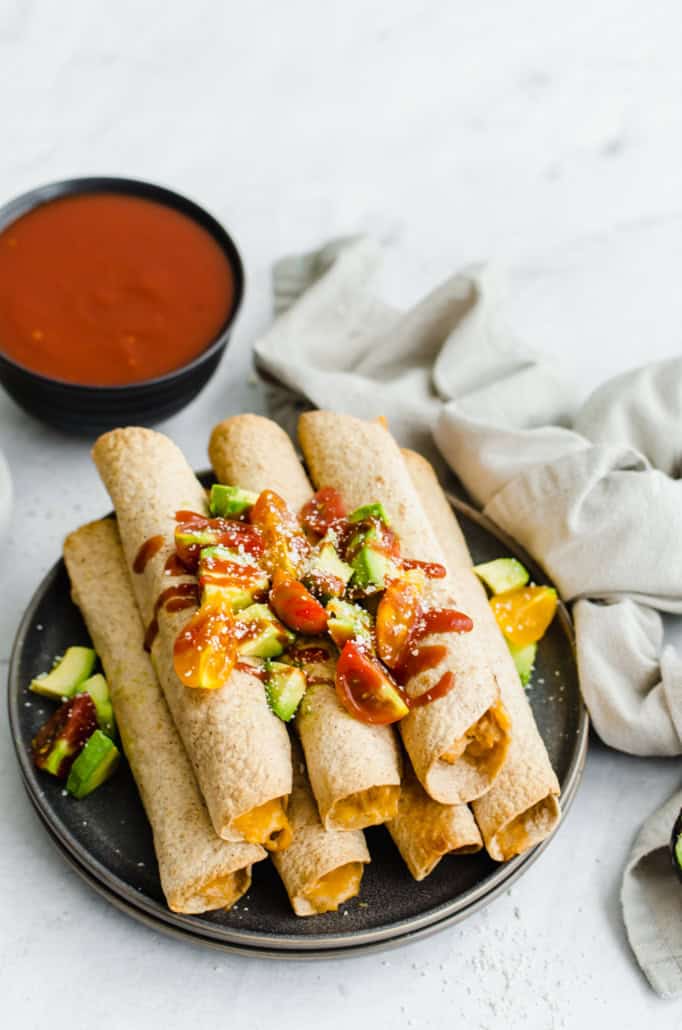 Meatballs are so easy to make lots and lots of. You can use them to put over spaghetti or stretch them even further by putting them in sub sandwiches. These are pretty cost-efficient, as well.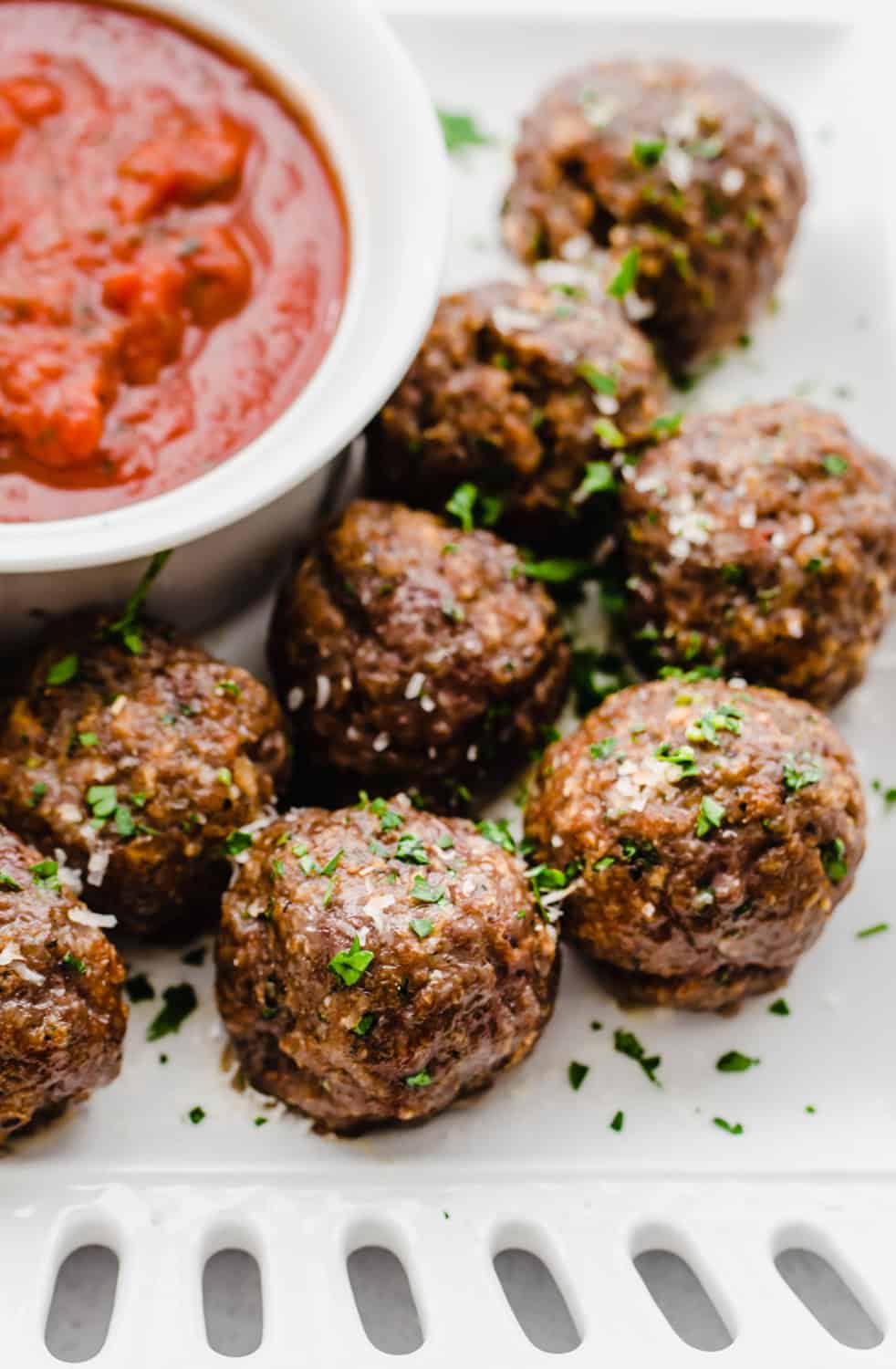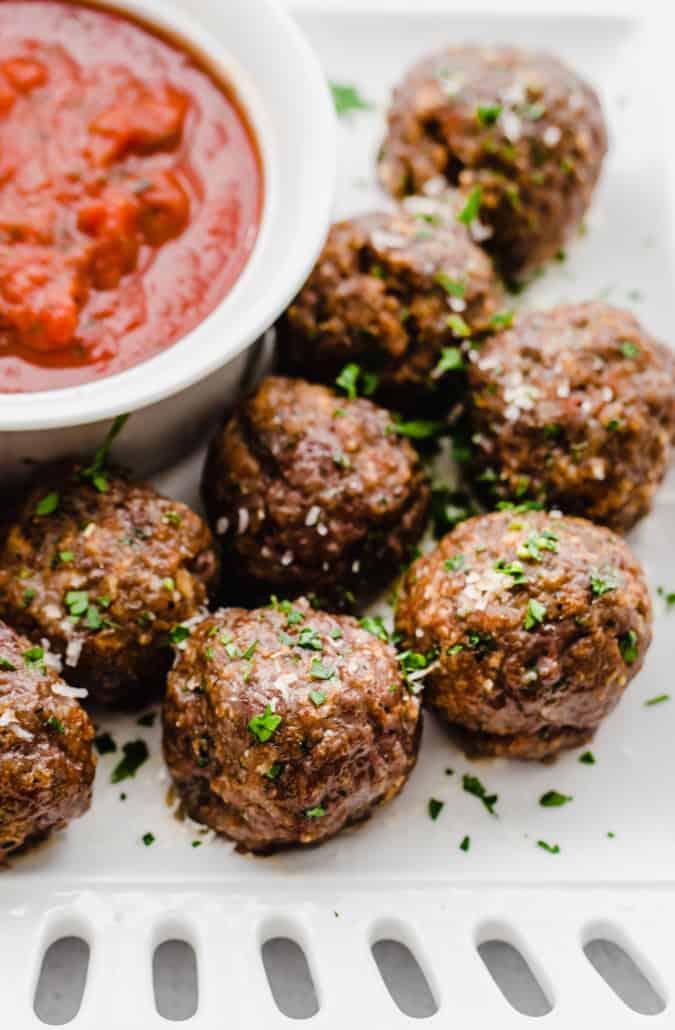 This recipe goes a looong way and is sooo good. While you can make the meat ahead of time, the sandwiches will need to be eaten soon after they are assembled. Keep that in mind as you plan! If you want to use it as a lunch for groups, just make the meat the day before and rewarm it before assembling the sandwiches the next day.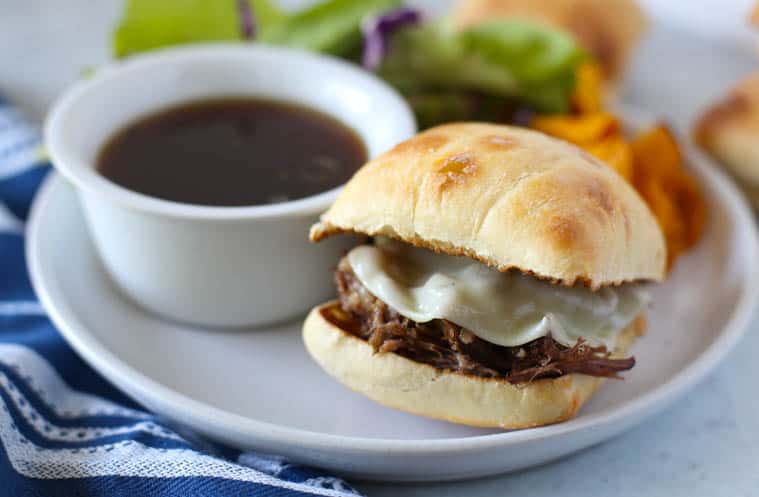 If I had to guess, this is in the top 5 recipes I have made most frequently for groups of people in my home. My husband wants it ALL. THE. TIME. It also makes a big ol' batch. AND it's really filling. Serve it with some tortilla chips and shredded cheddar cheese and your people will be happy campers. We loved this recipe so much that we even adapted it to be made in the slow cooker.
This decadent, comforting Cheddar and Bacon Potato Soup makes your home smell amazing and so welcoming to guests after it slow cooks all day. It's filling and a total crowd pleaser.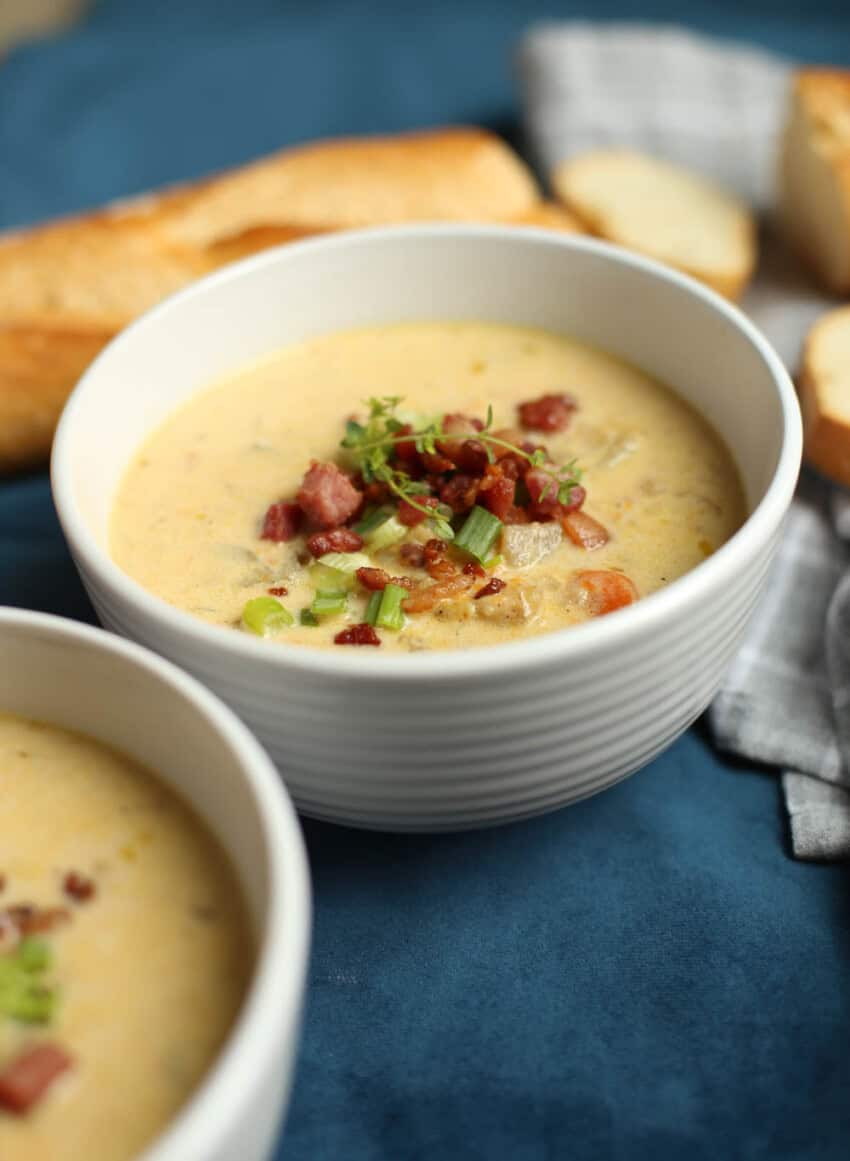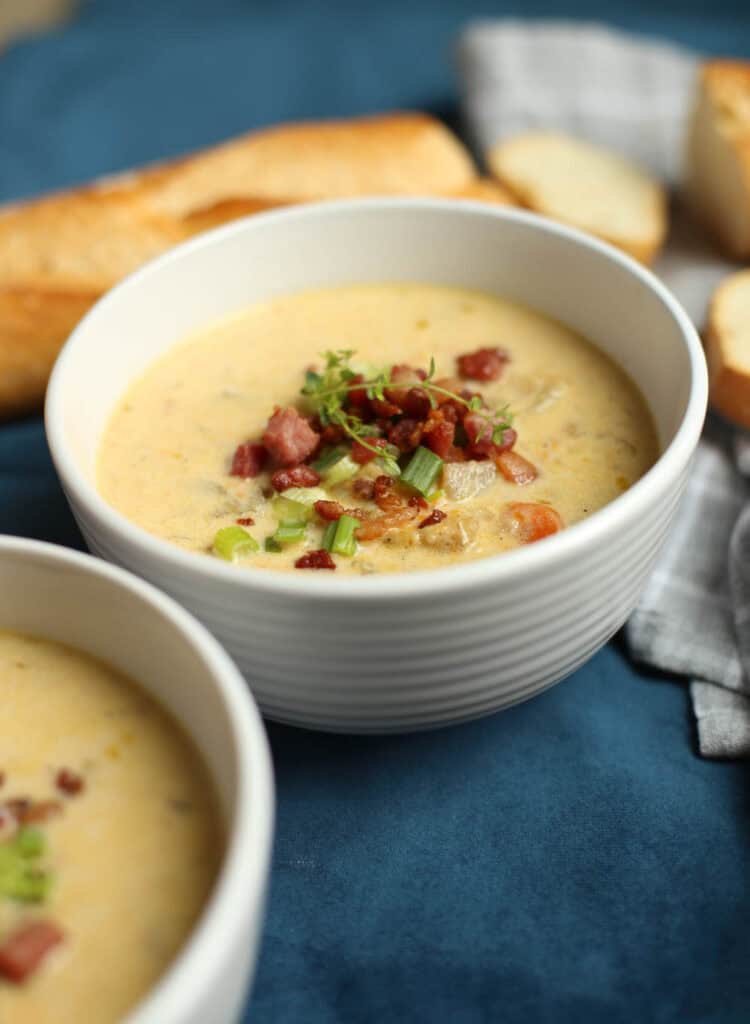 Looking for a super easy meal idea to make for a group of people? This recipe has been one of our most popular blog recipes for a long time. Probably because it's so easy to make and everyone likes it. After baking the casserole, serve it over some pasta. For a group, I'd recommend doubling it to make enough for a 9×13 dish.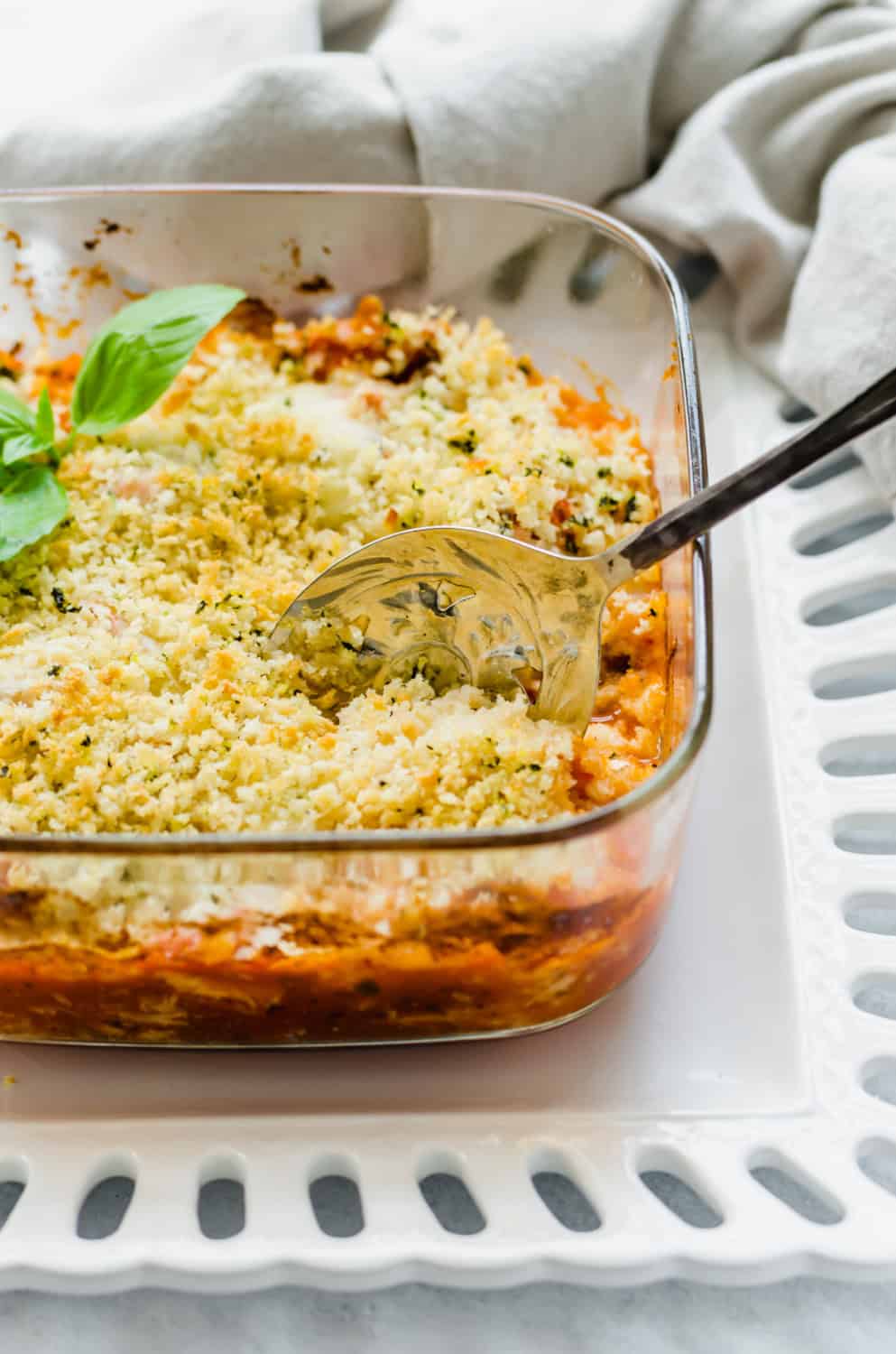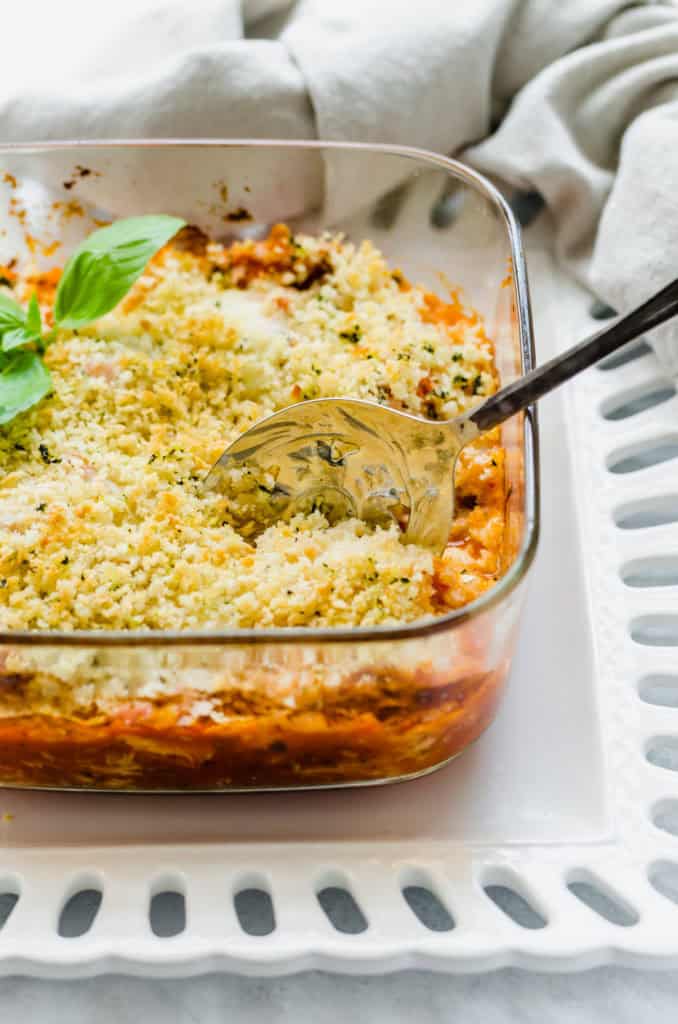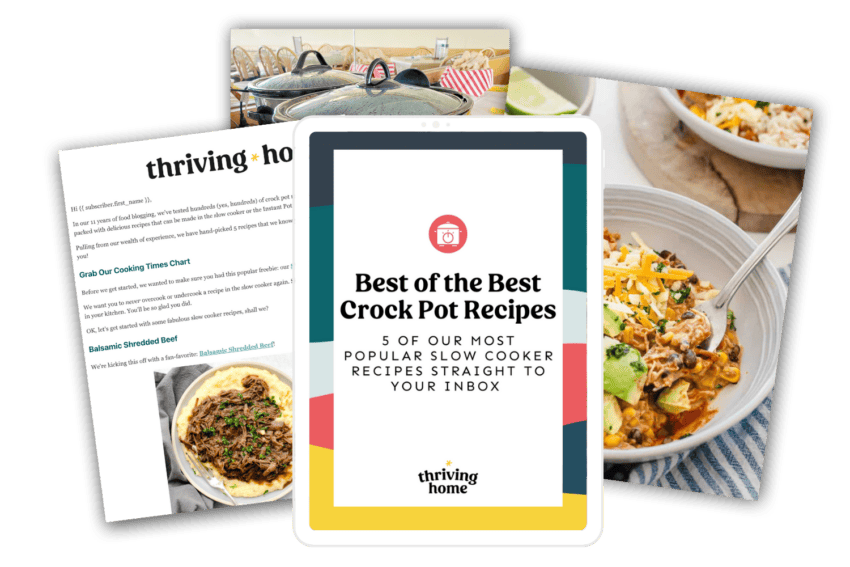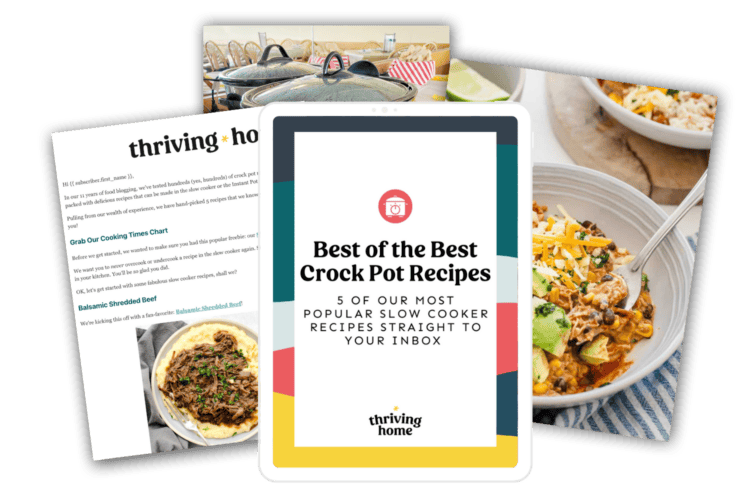 Want the Best of the Best?
Top 5 Slow Cooker Recipes
Sign up and get 5 days of our most popular slow cooker recipes sent straight to your inbox.
Bacon, marinated grilled chicken, two kinds of cheese, lettuce, and tomatoes wrapped in a tortilla with ranch salsa sauce. What's not to love about the Southwest Bacon and Chicken Wrap? I love creating meals that people can customize to their liking. It's easy to double the chicken and other ingredients and just lay out an assembly line.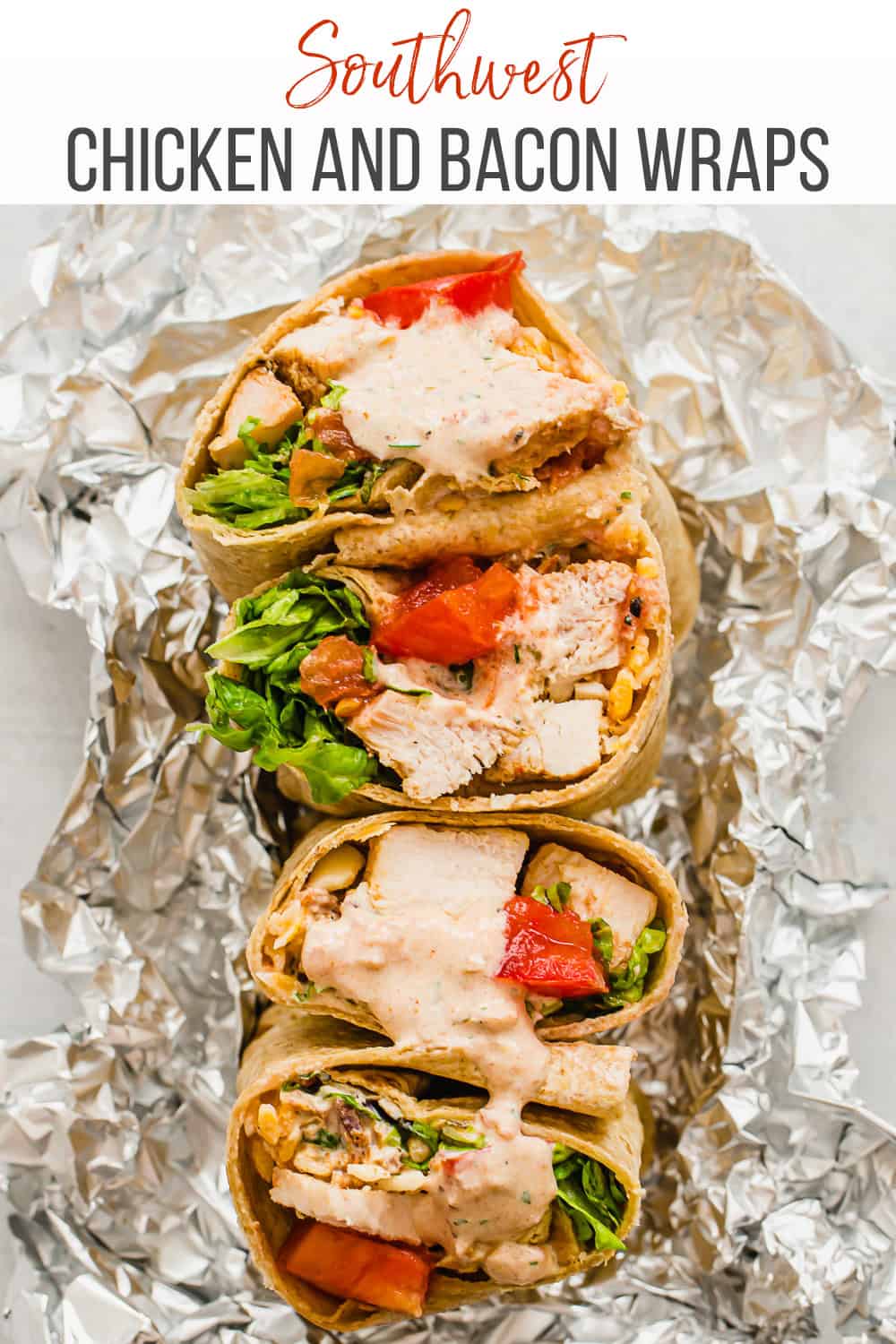 This fake-out lasagna is inexpensive, can be made in advance, and feeds an army! It's a dinnertime favorite in my home. It's very easy to make, super filling, and is freezer friendly. Kids love this meal. Who we kidding, all ages love this meal!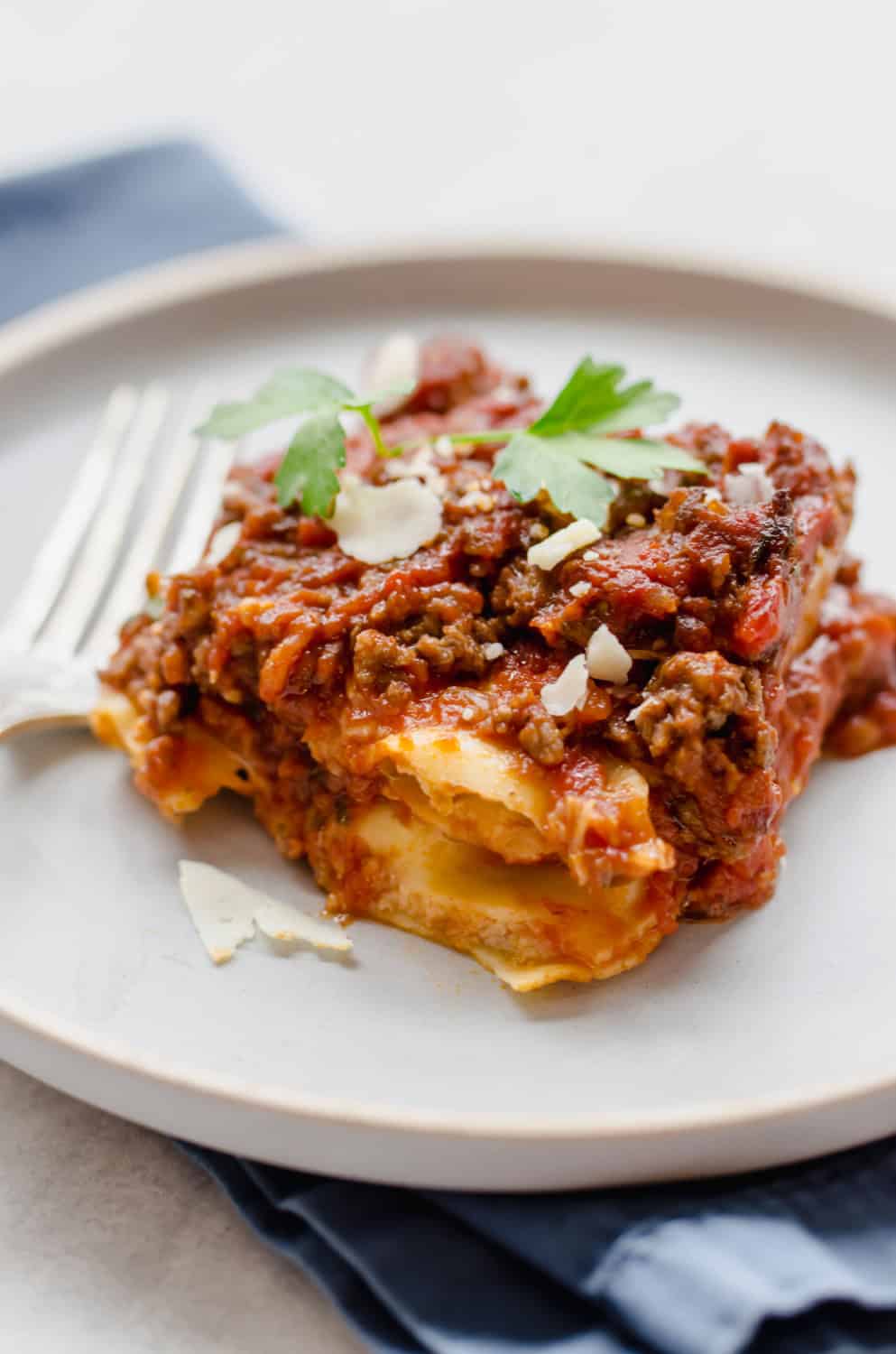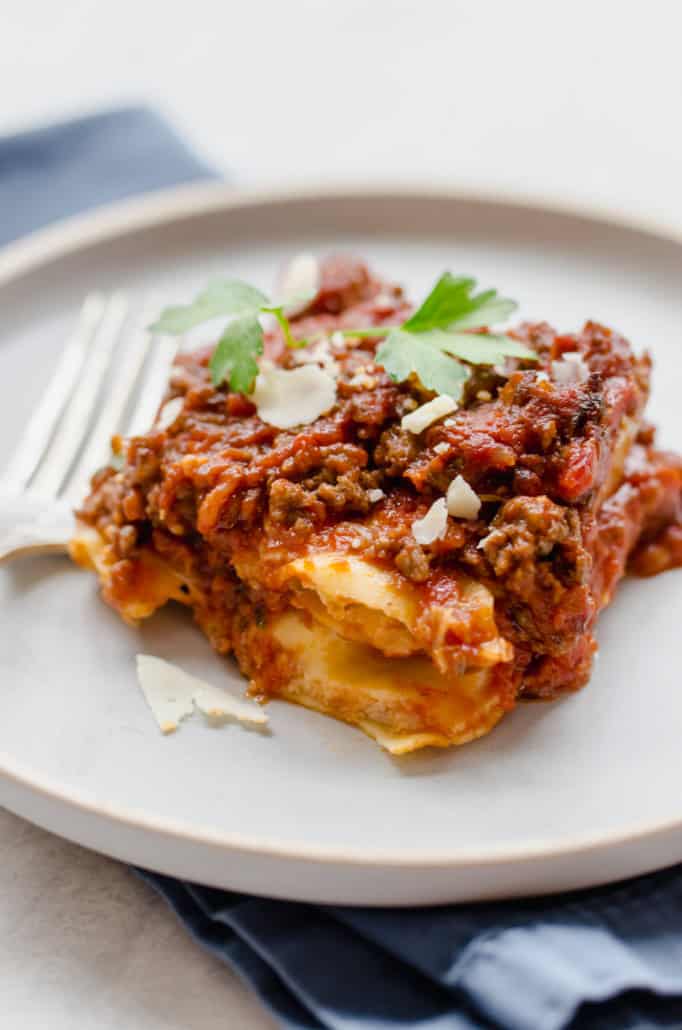 Here is another SUPER easy meal idea for groups of people: Chicken Parmesan Sliders. Just put a few ingredients into the crockpot and you'll have one of your favorite meals for a busy night. Making them into sandwiches is a great way to stretch the chicken mix and feed more people. If you love these, be sure to try our BBQ Chicken Sliders!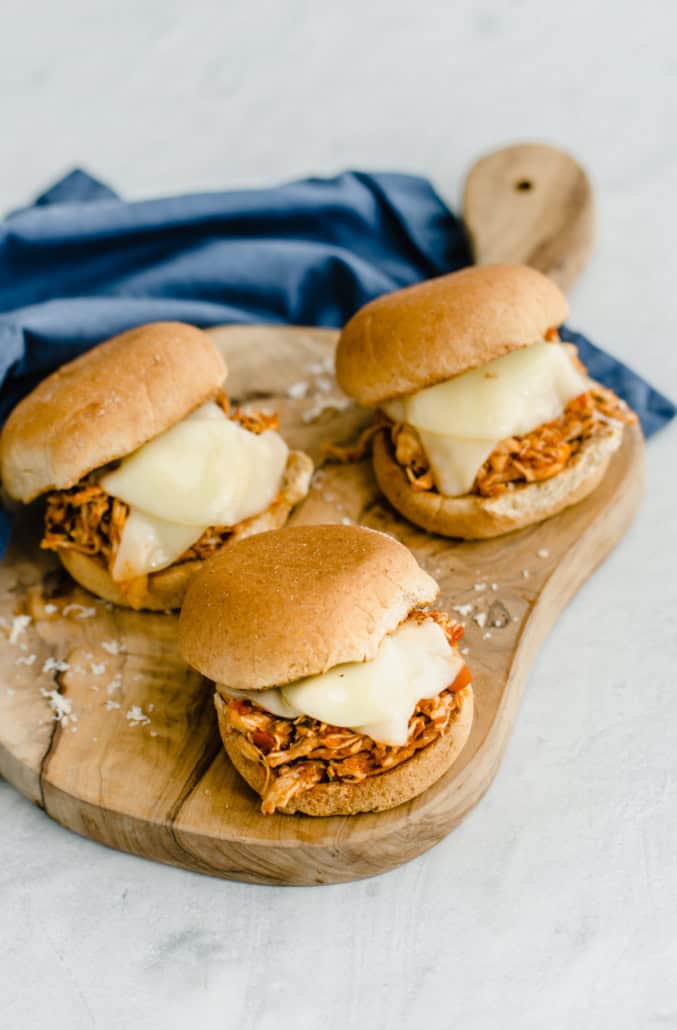 Grilling recipes are great for groups! Especially these Grilled Chicken Sandwiches. Lay out a bunch of toppings and serve it assembly line style. Be sure to check out our other grilling recipes if you're interested.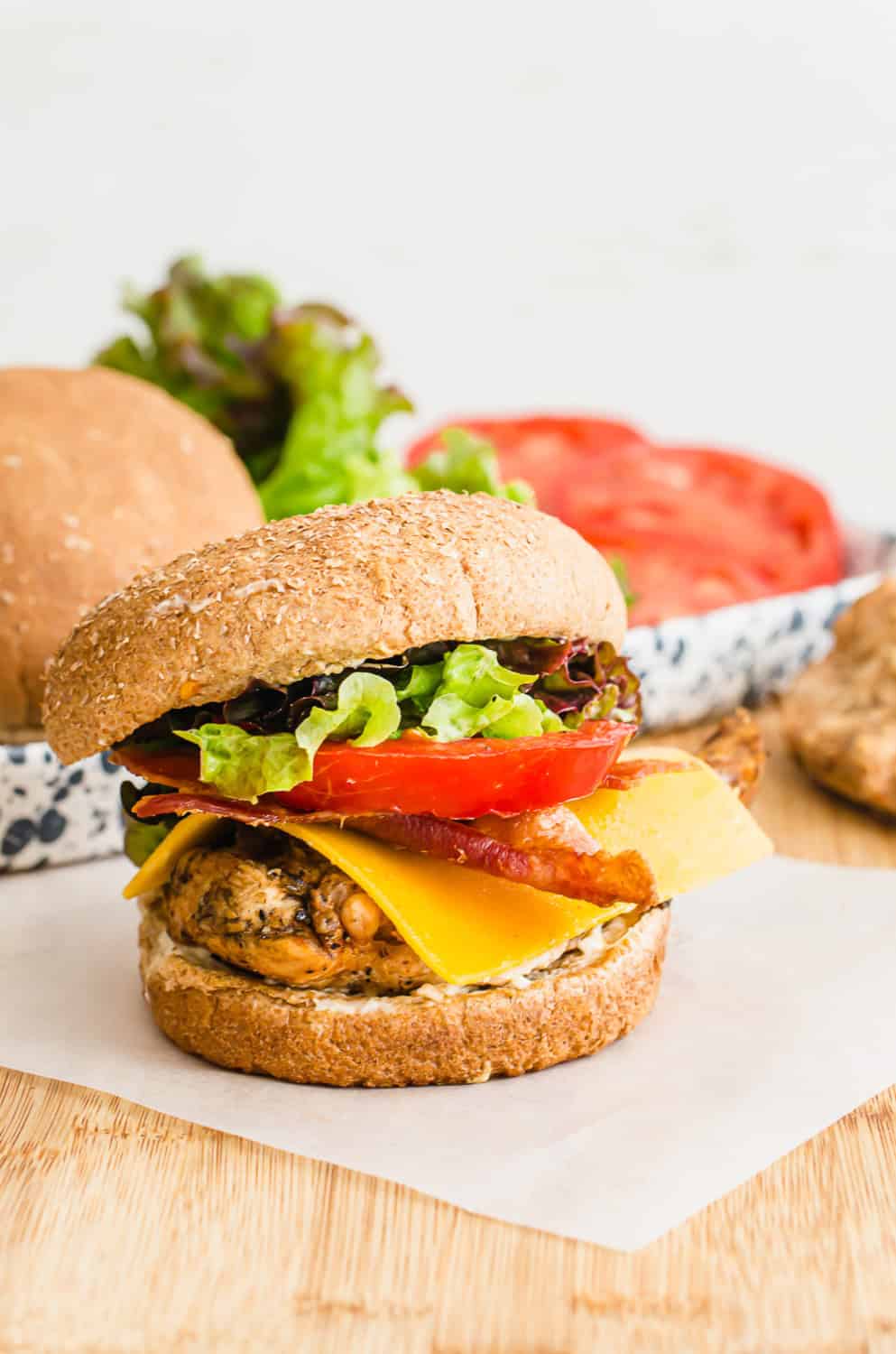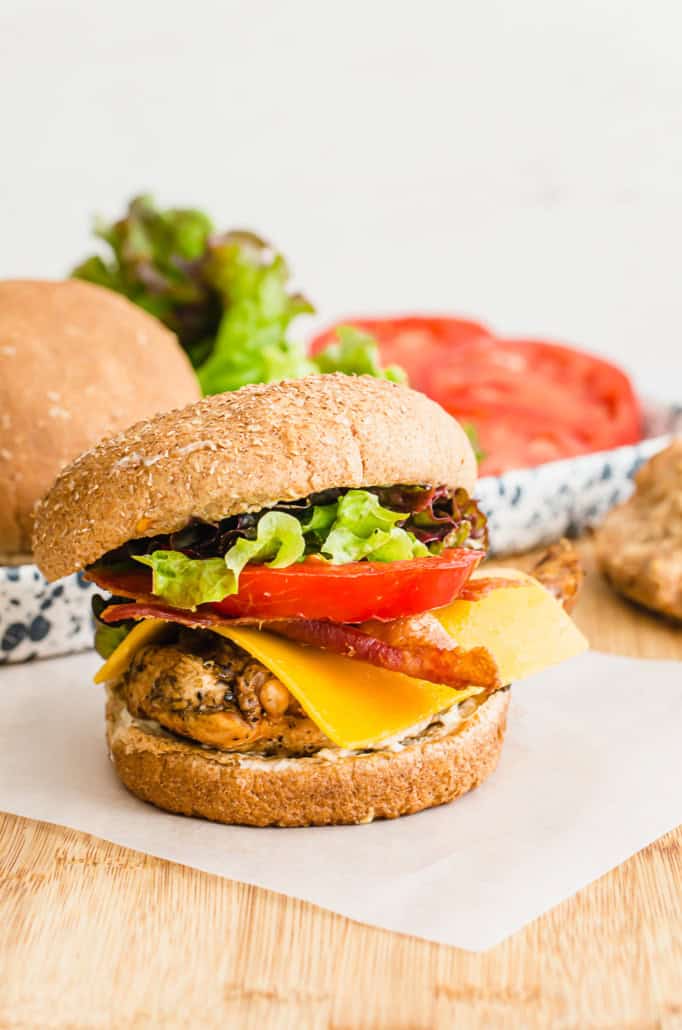 This is a hearty side dish that is great for groups of people. You can also prep it ahead and store in the refrigerator until you need to make it.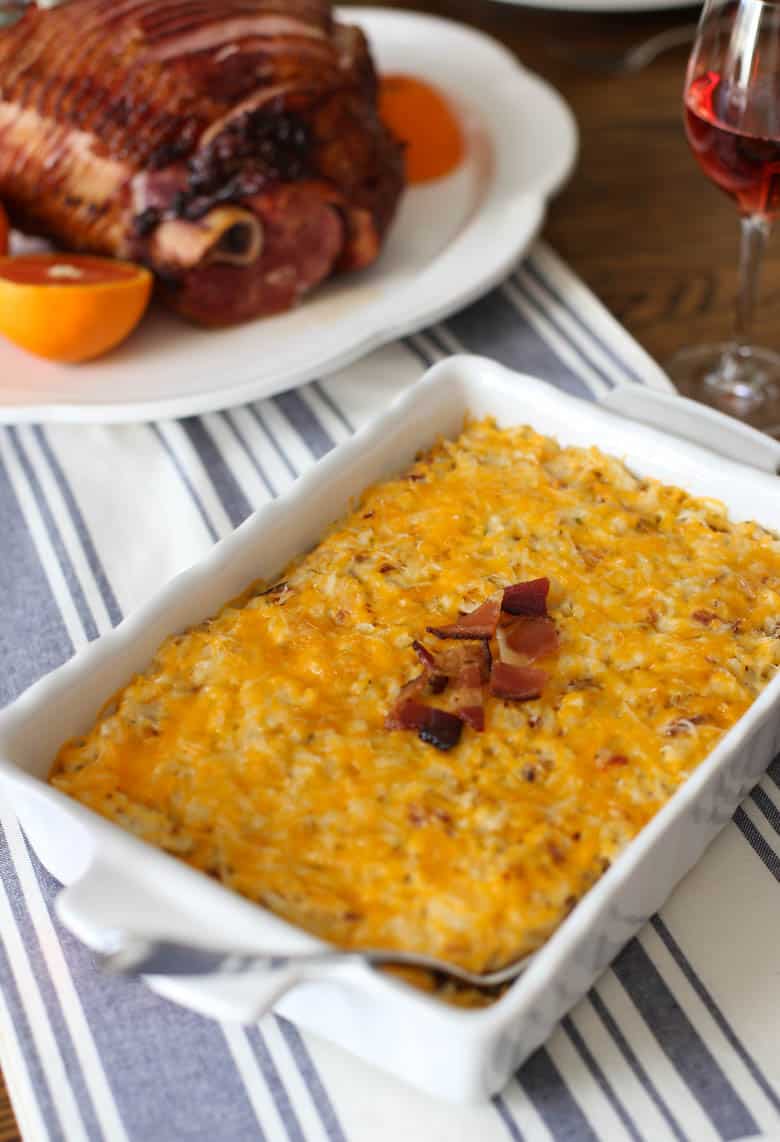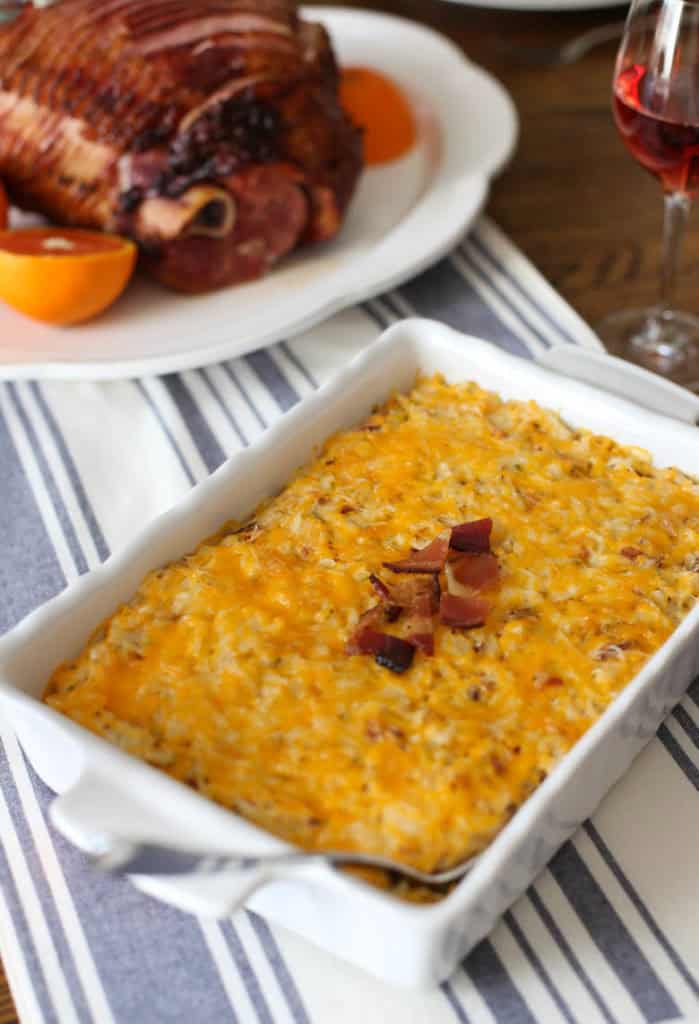 These Smash Burgers rival any fast food chain. When grilled correctly, the edges are perfectly crispy and the middle is still juicy and flavorful. The addition of our secret sauce truly takes them to the next level. They grill up fast so you can make lots for your group.
Serve on a potato bun or brioche bun which will soak up the juice. If you really want to go ALL IN on a burger, this is your recipe!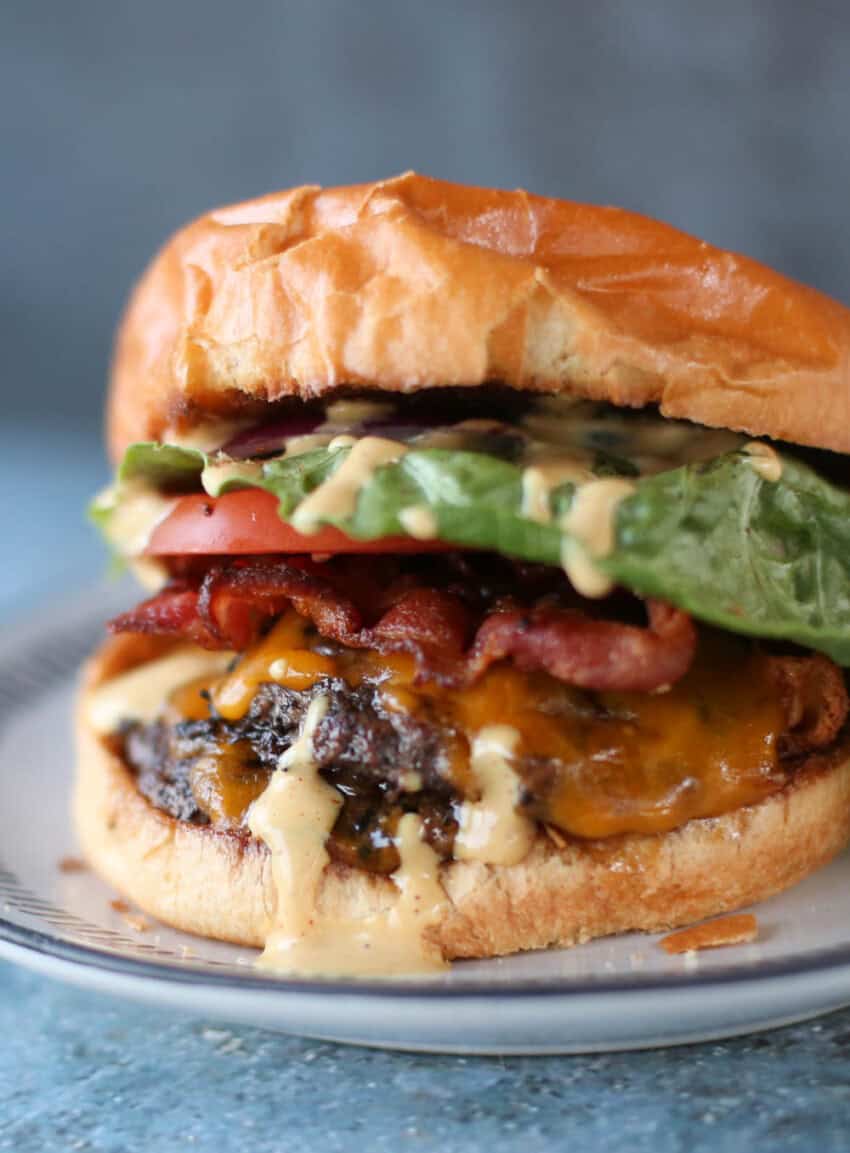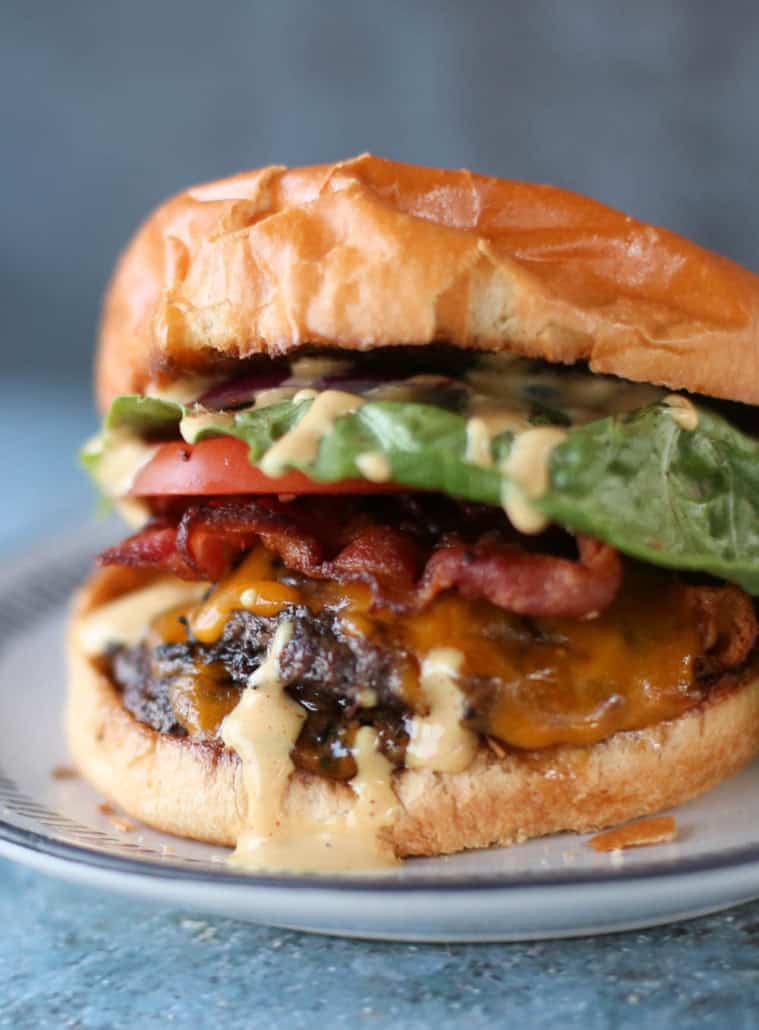 If you're hosting in the fall or winter, this delicious drink is a total crowd-pleaser. Not to mention it makes the house smell AMAZING.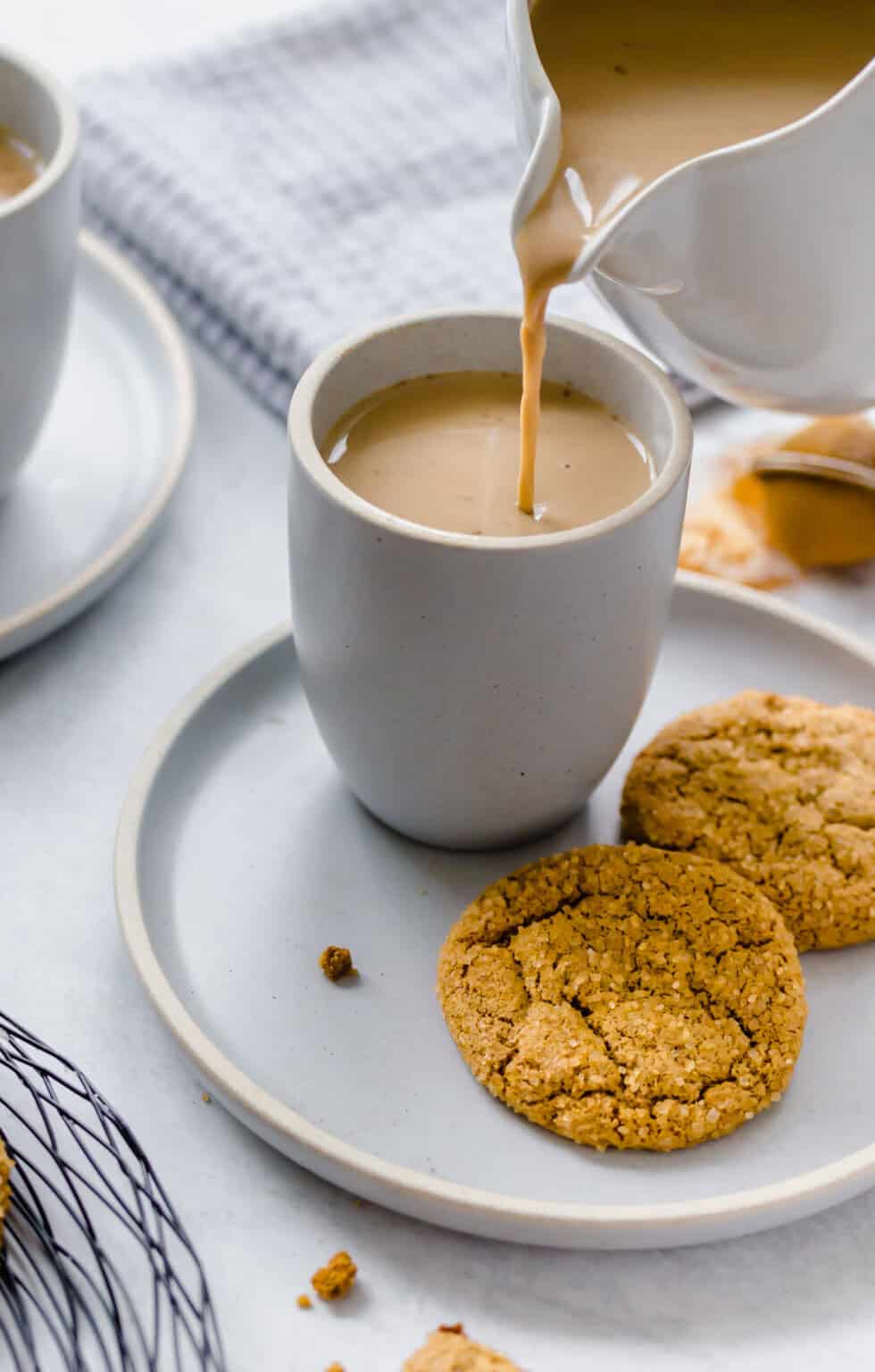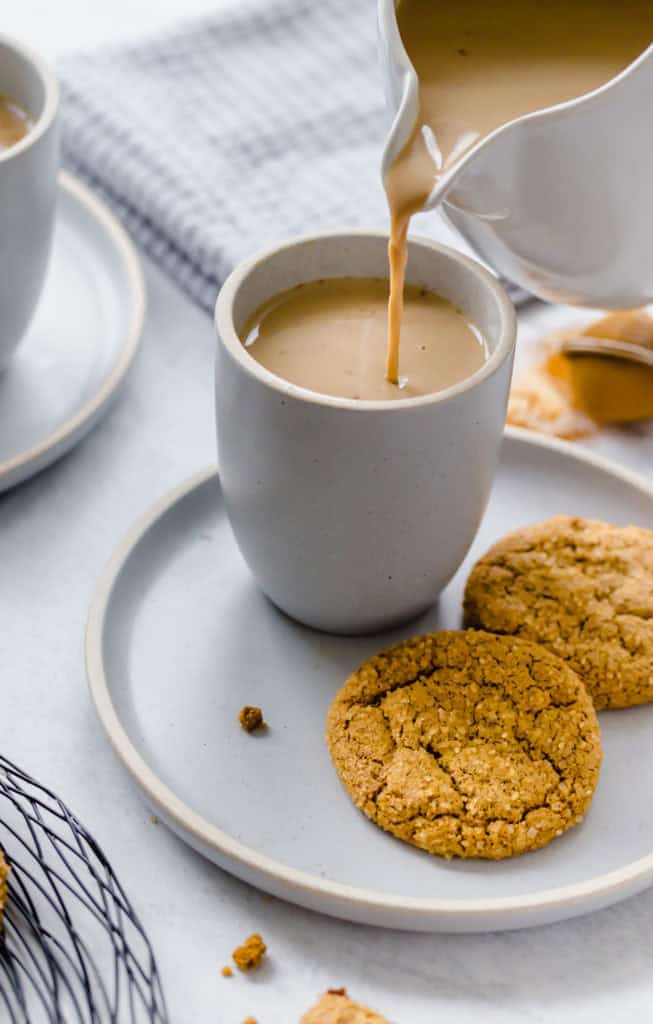 Breakfast for dinner is always fun for a group! This Cinnamon Roll recipe has been a long-time favorite in my home.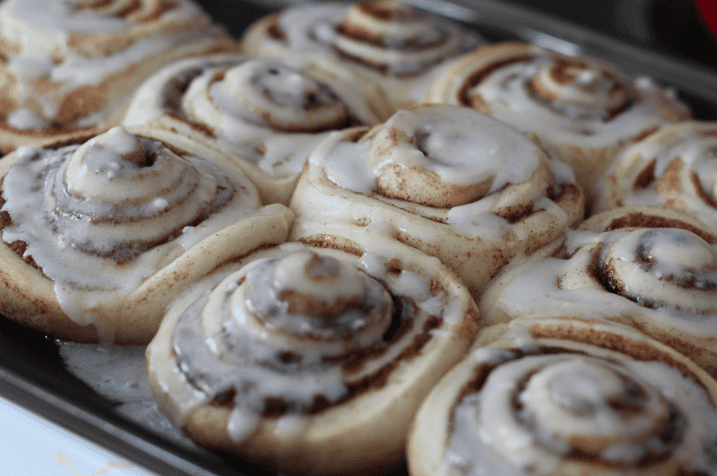 This one-pot wonder is packed with flavor, but is also vegetarian! This winning combination of ingredients and flavors is sure to impress your family and friends. Just might win the award for the easiest (yet still super tasty) recipe on our blog.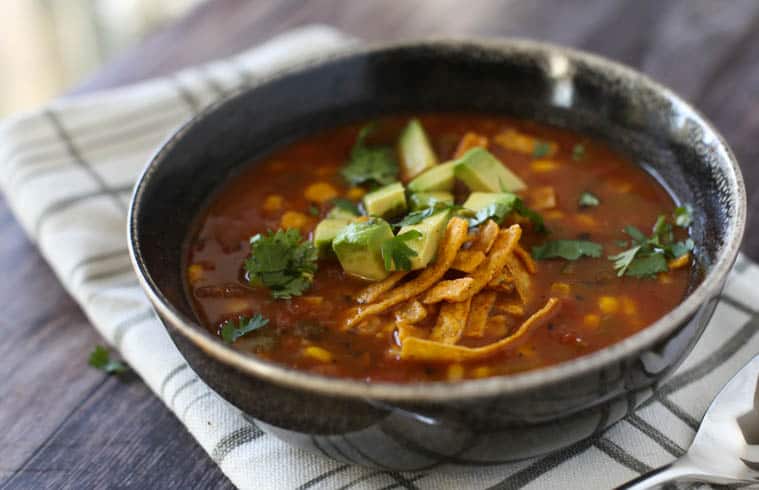 Everyone, from ages 4 to 42, devoured this tender, flavorful meat dish. I have served it with mashed potatoes (and of course veggies and fruit), which is perfect for all that extra sauce in the crock. Then, the next night we had this same Slow Cooker Shredded Balsamic Beef on mini wheat rolls as "french dip" sandwiches. A great idea on making this stretch for a large group.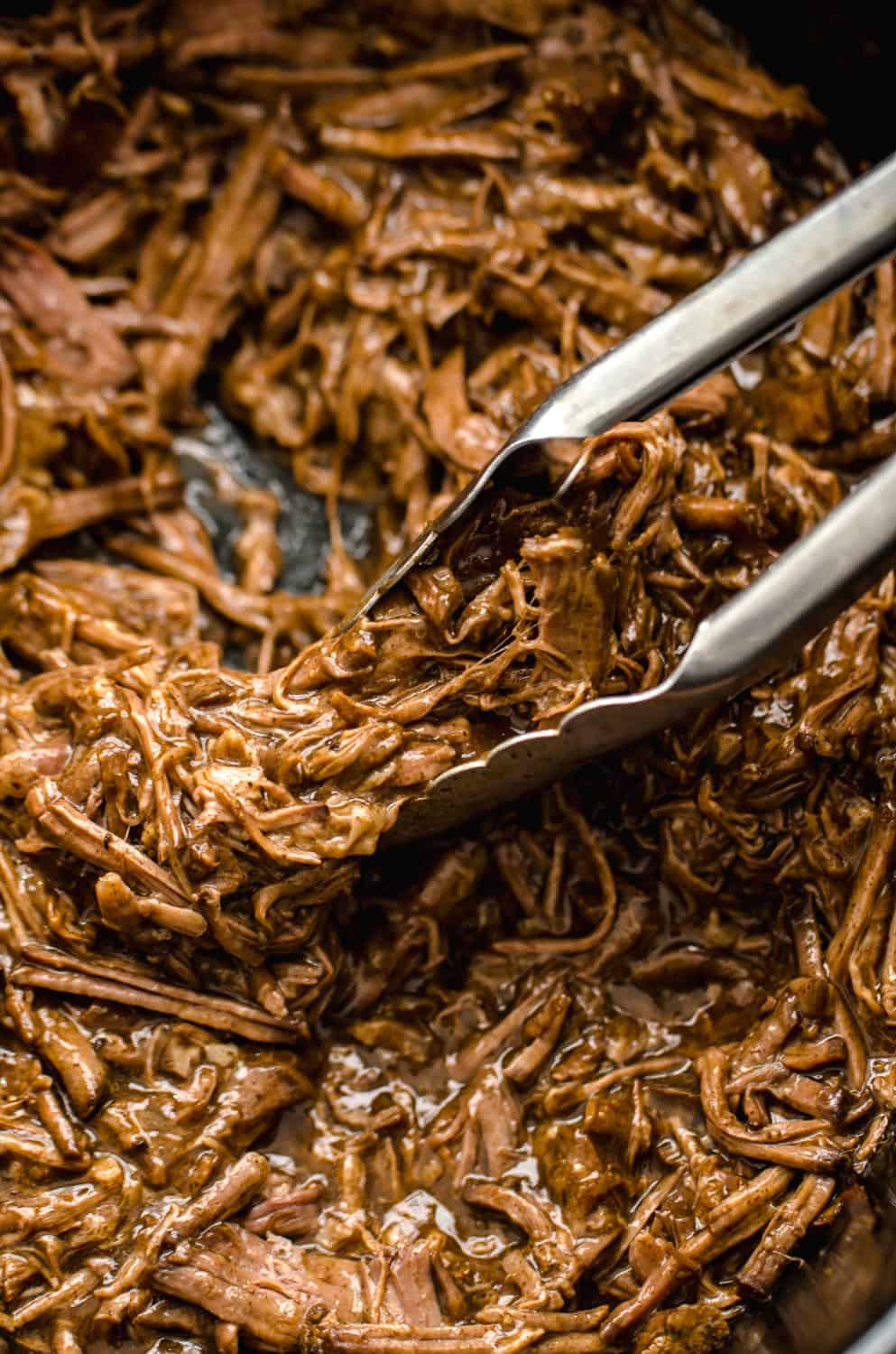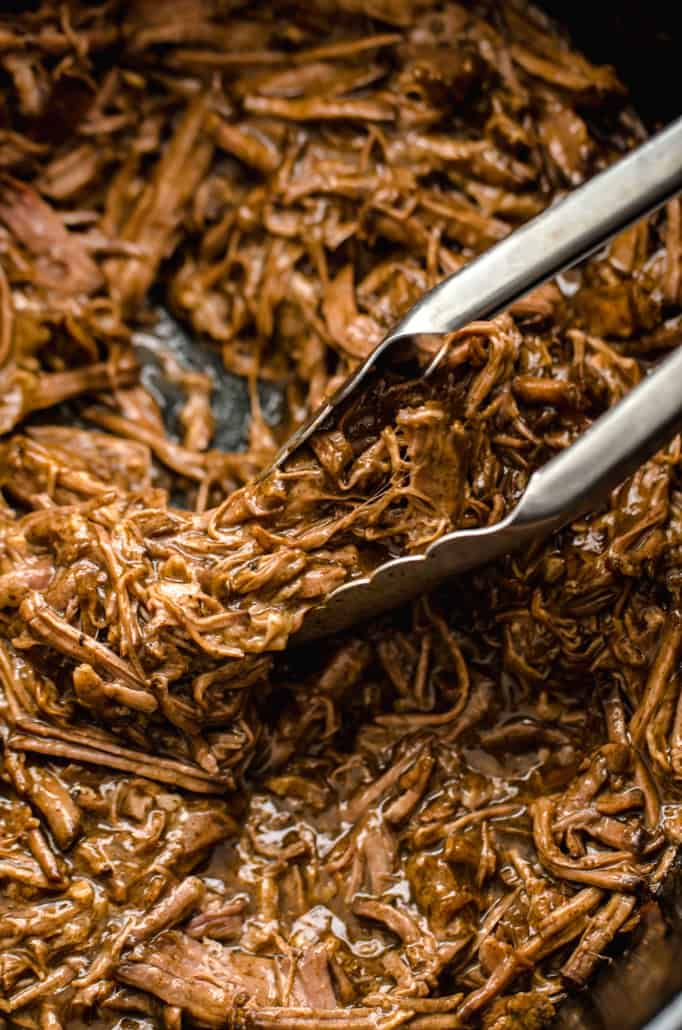 I had to include one dessert idea. Mini Fruit Pizzas are one of my favorites to serve to a crowd. They are really easy to put together and all ages enjoy them. Each person makes their own so they can pick and choose what goes on their fruit pizza. It's a fun way to wrap up a group gathering! Other cookie ideas for large groups include Raspberry Crumble Cookies, Monster Cookies, Snickerdoodles, and Whole Wheat Chocolate Chip Cookies!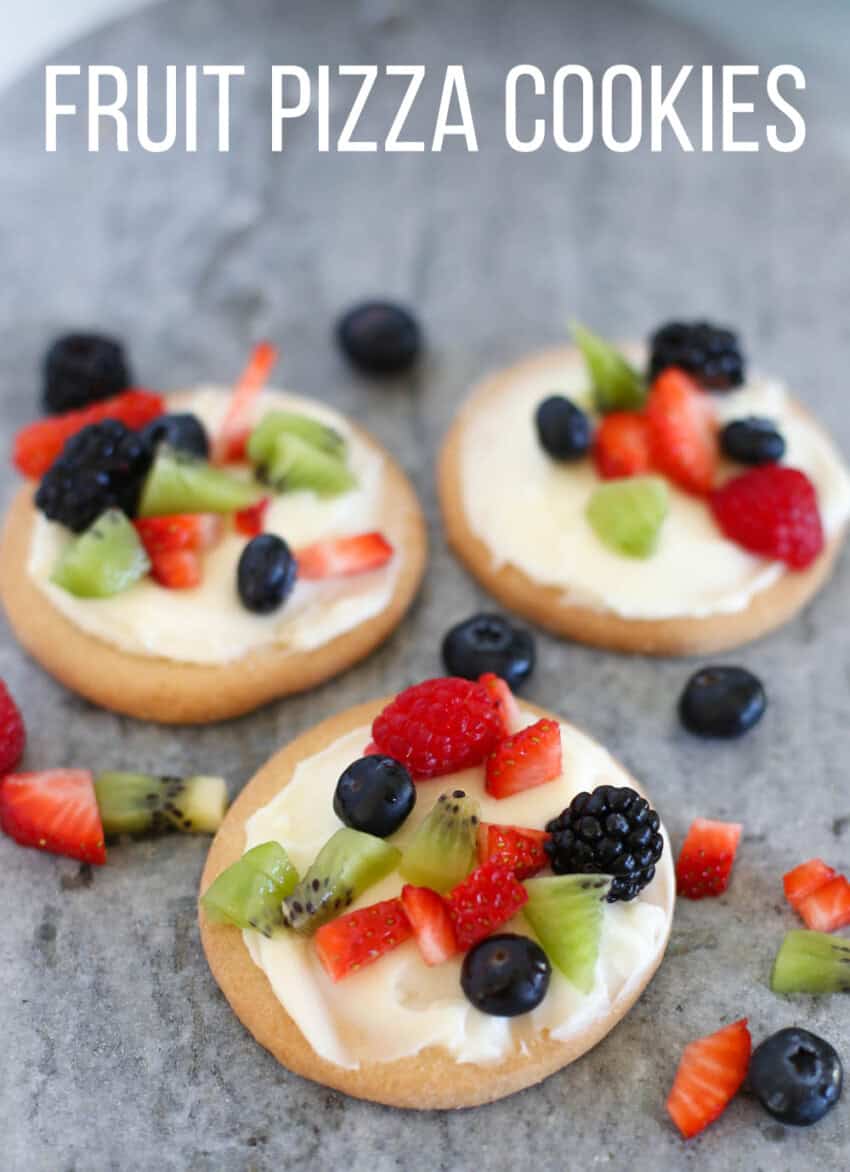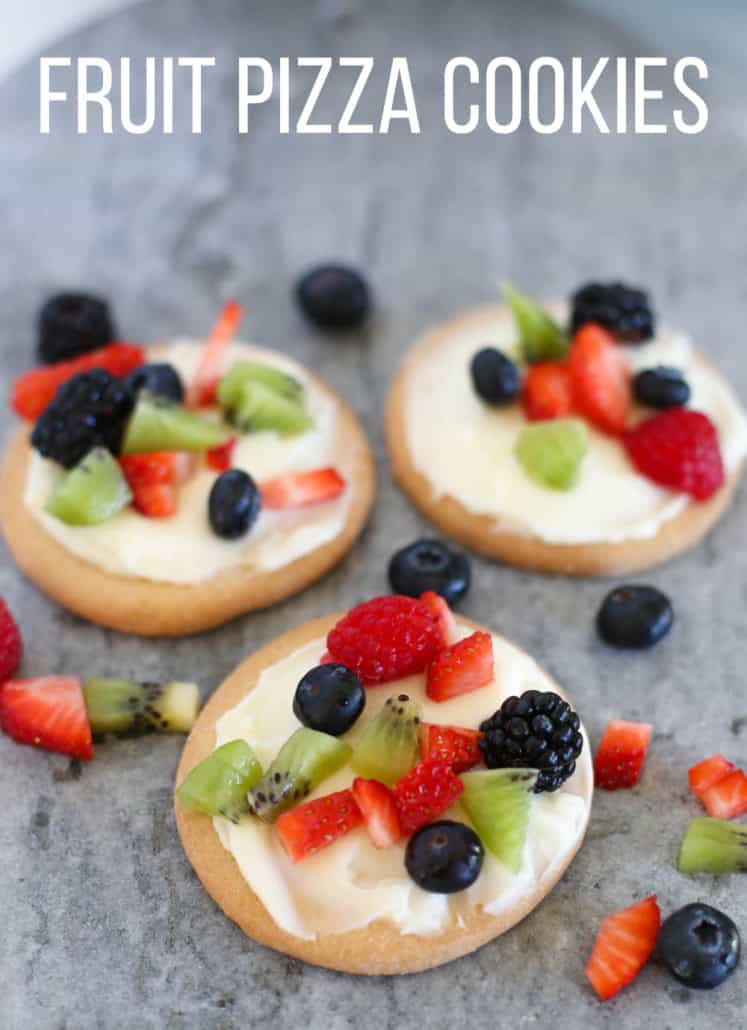 This is one of my husband's favorite recipes to make for a group. The pork shoulder (also known as a pork butt) smokes all day and yields a HUGE amount of delicious pulled pork. We turn them into pulled pork BBQ sandwiches. The leftovers freeze great too!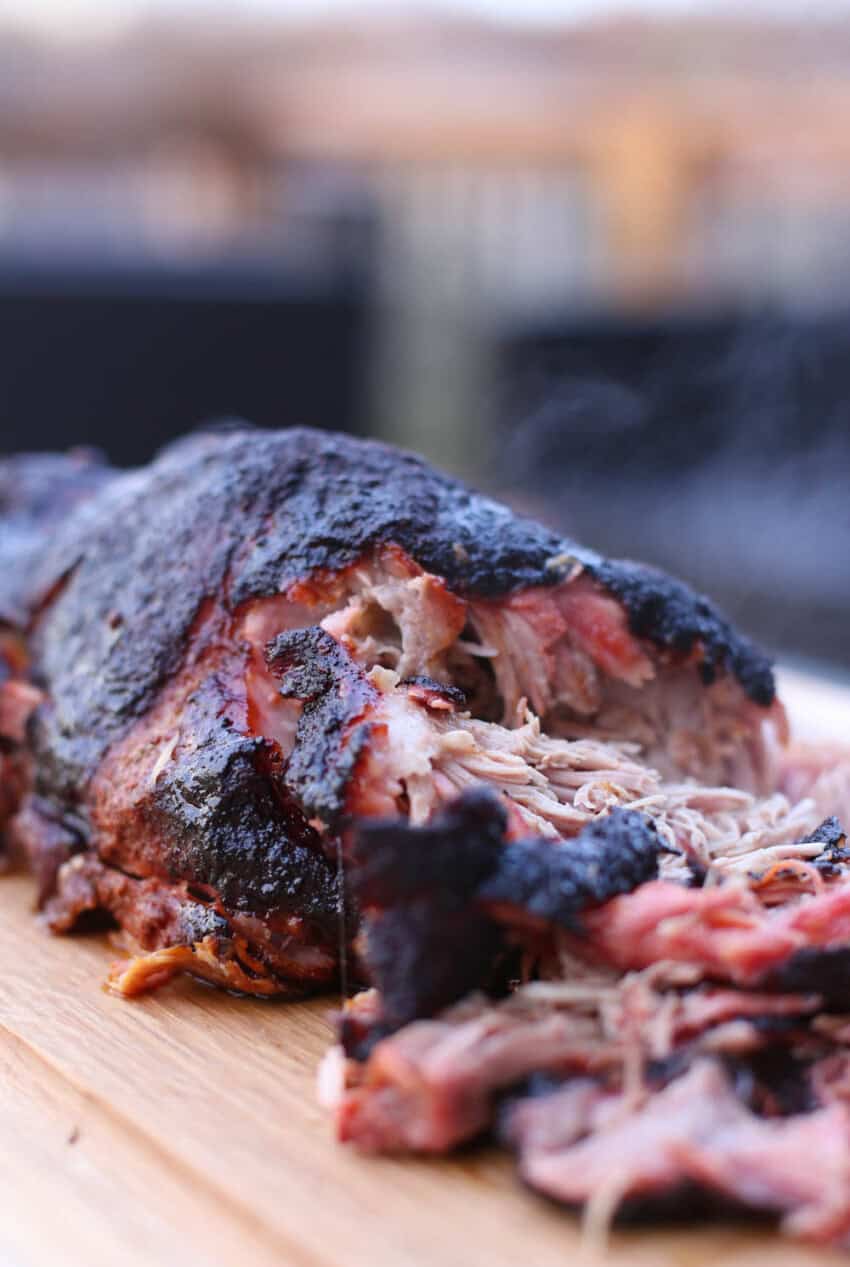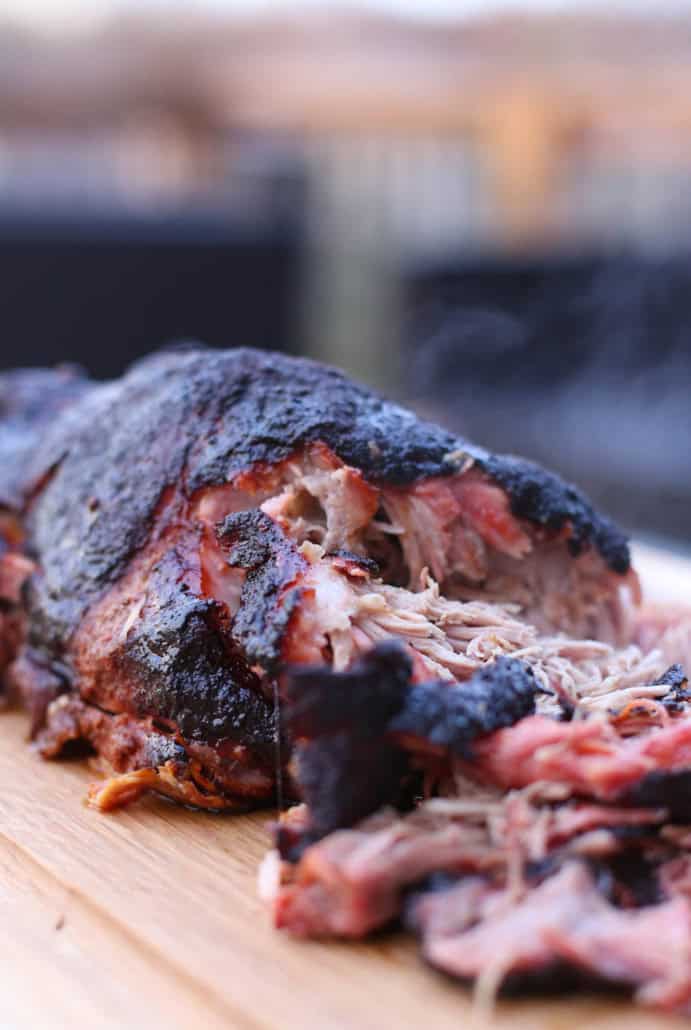 ---
Want to Stock Your Freezer With 6 Meals in Just 1 Hour!?
We can help! Our 1 Hour Freezer Prep Sessions help you make 6 delicious freezer meals in just 1 hour.