Slow Cooker Balsamic Shredded Beef
This post may contain affiliate or sponsored links. Please read our disclosure policy.
Slow Cooker Shredded Beef is an easy, healthy, dump-and-go, delicious dinner. This freezer friendly recipe is a win for my family and is a great recipe for large groups. So simple!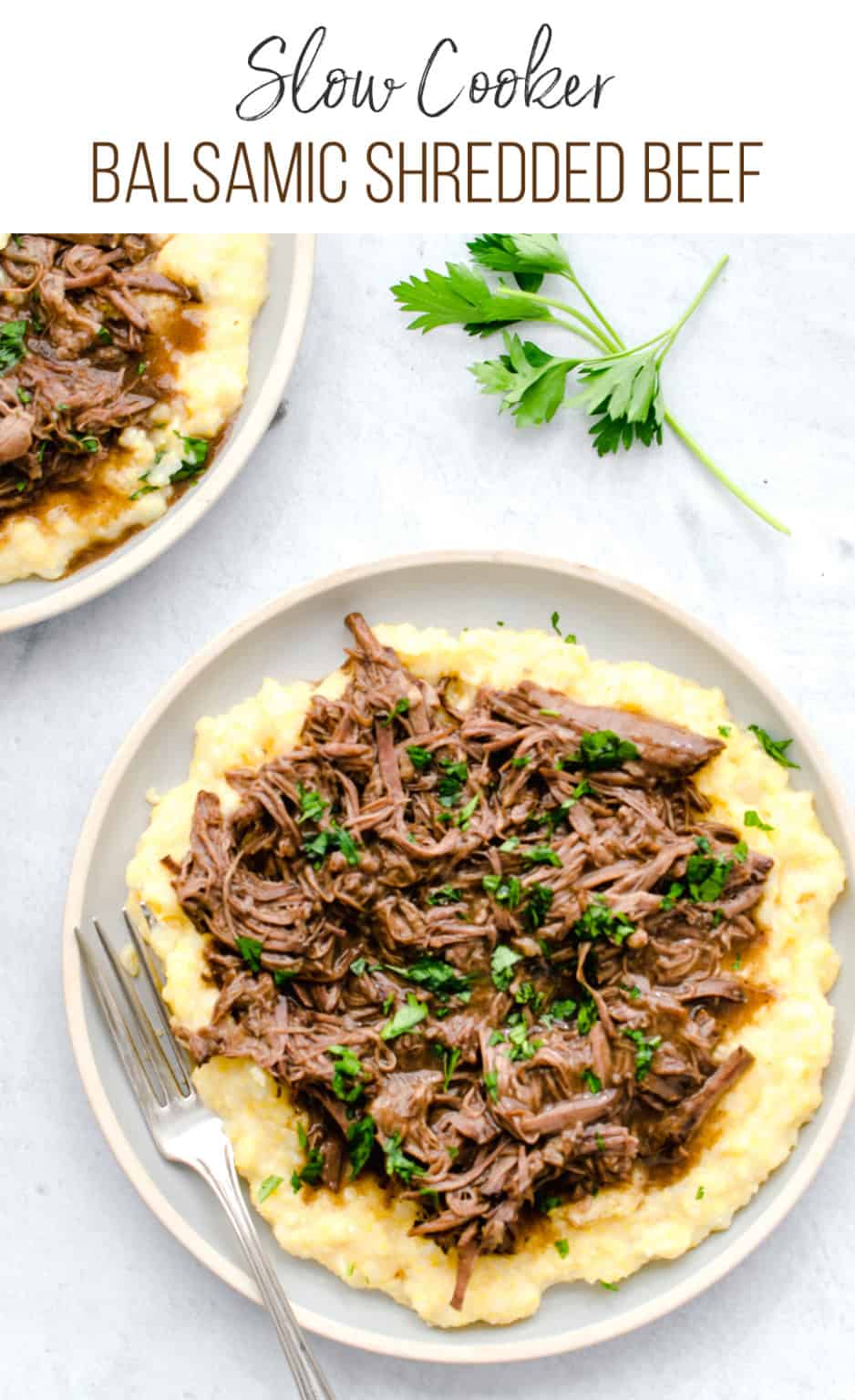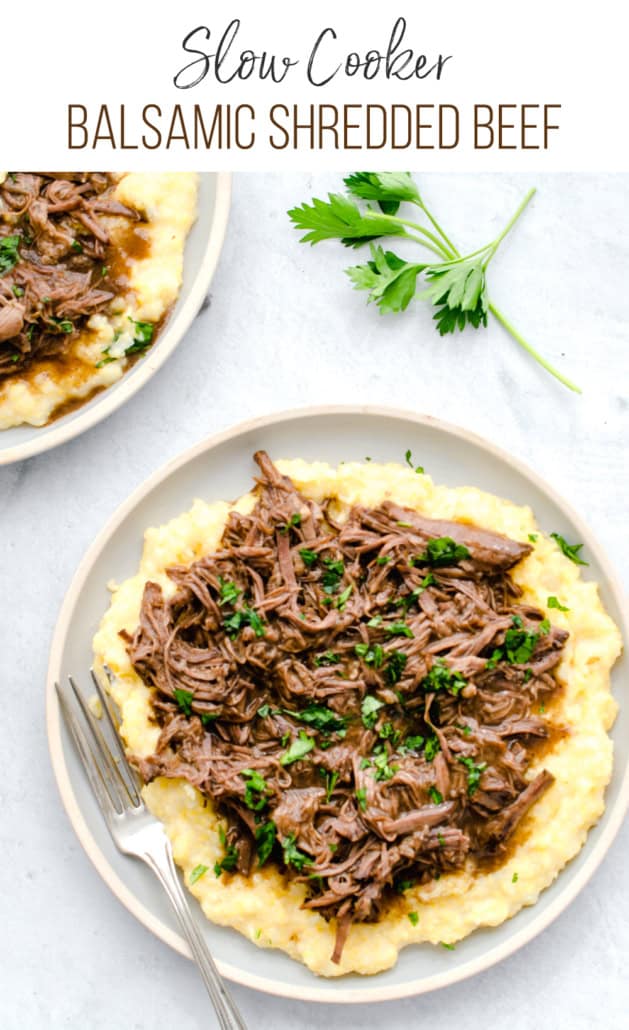 Slow Cooker Shredded Balsamic Beef might be the easiest and very best slow cooker meal I've ever made for my family. You simply can't beat the aroma of slow cooked chuck roast. It's one of the best dump-and-go meals you'll find!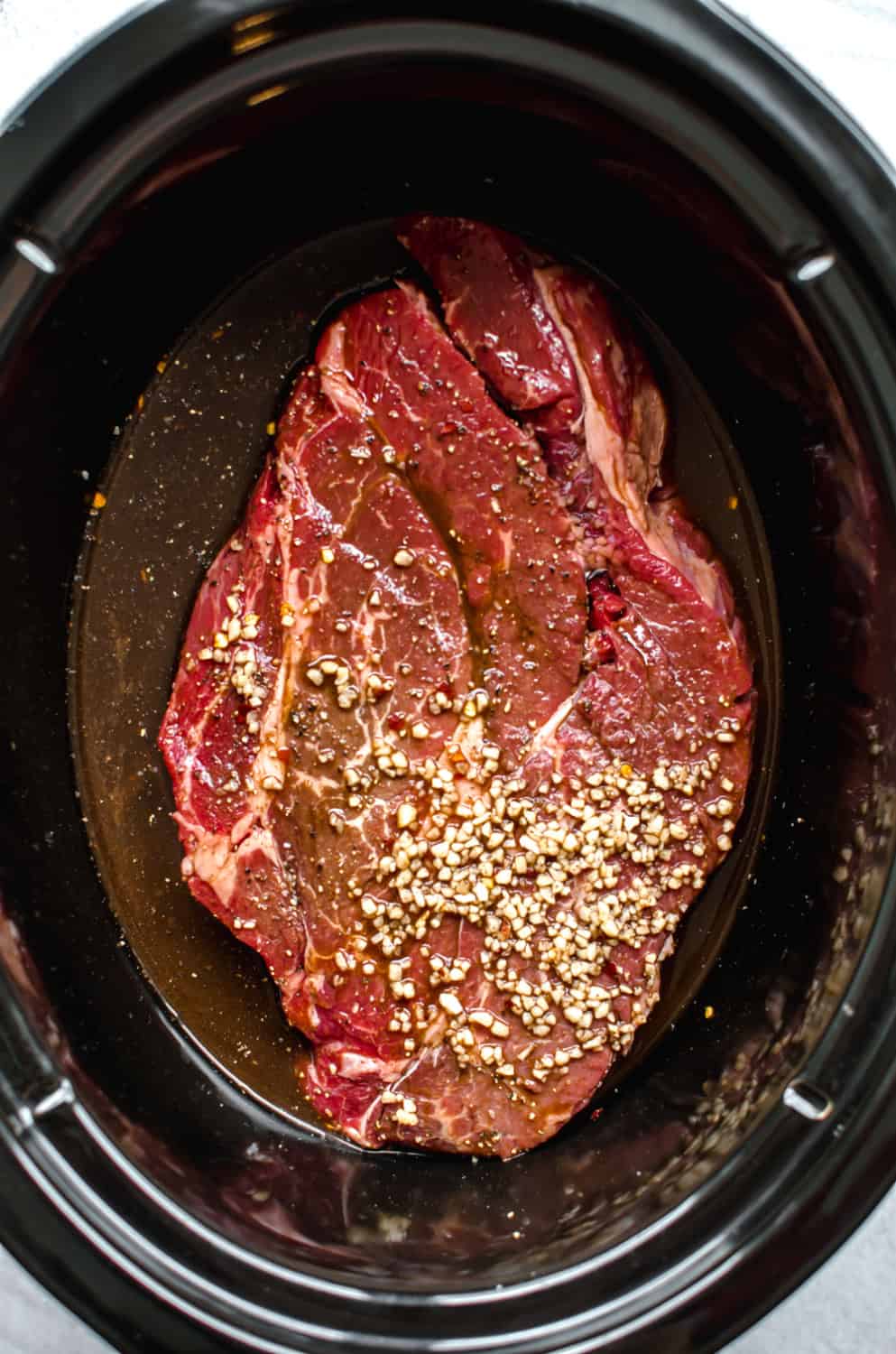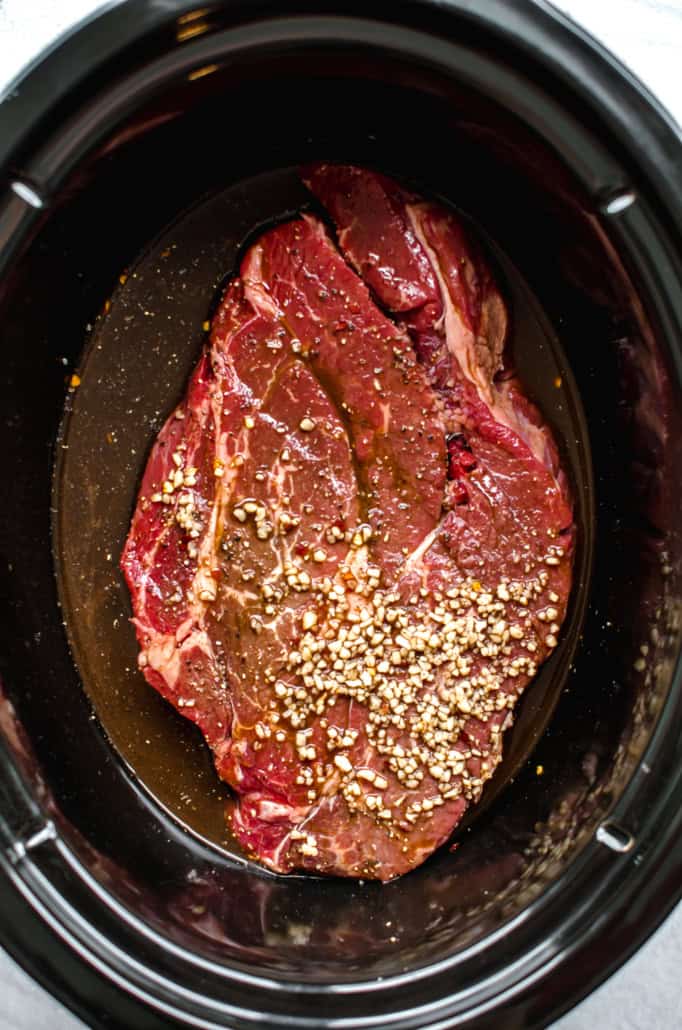 Everyone, from ages 4 to 42, devoured this tender, flavorful meat dish. I have served it with mashed potatoes (and of course veggies and fruit), which is perfect for all that extra sauce in the crock, or Boiled Baby Potatoes go well with it, too. Then, the next night we used the leftover meat on mini wheat rolls as "french dip" sandwiches. Again, a huge win!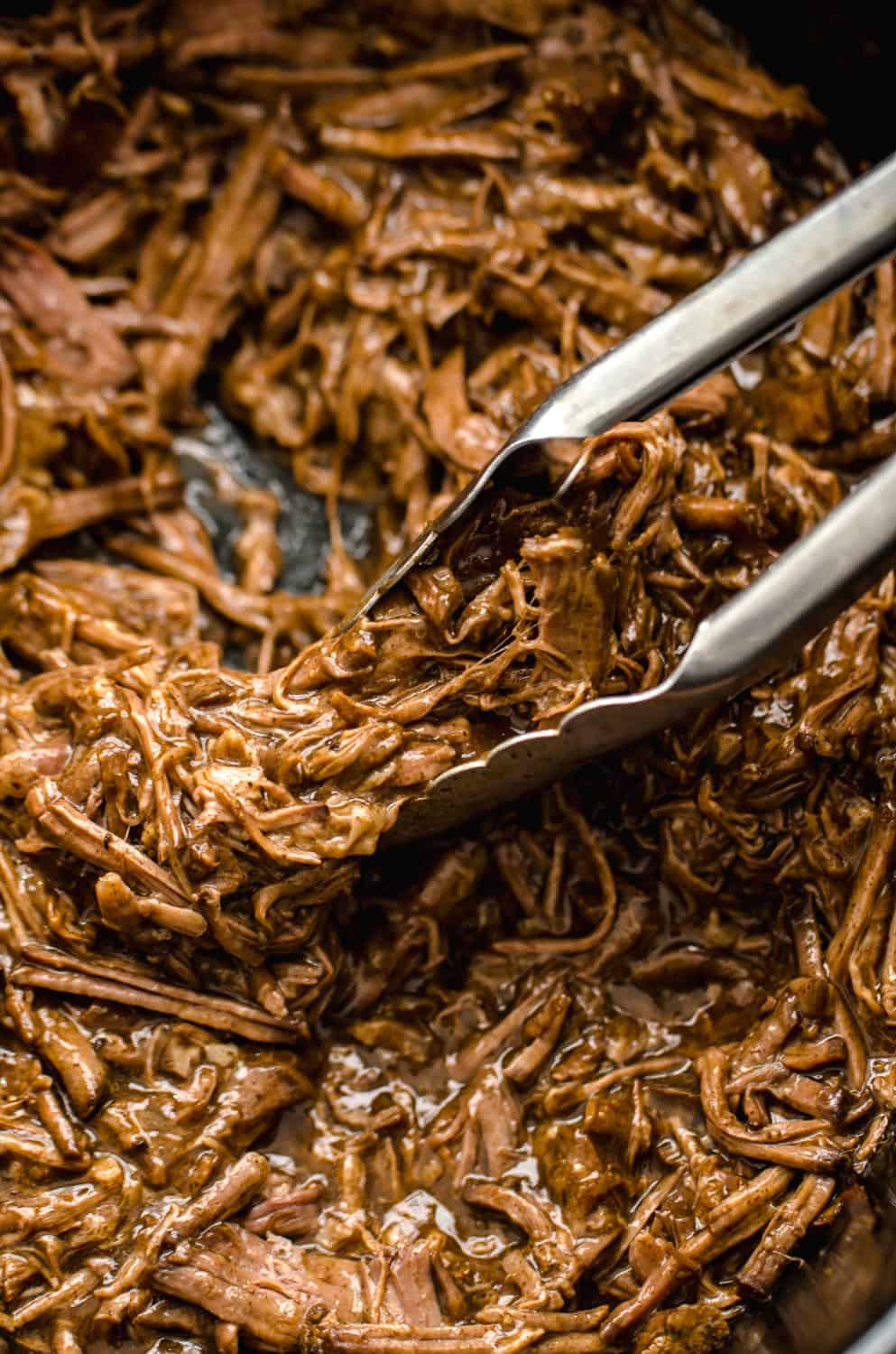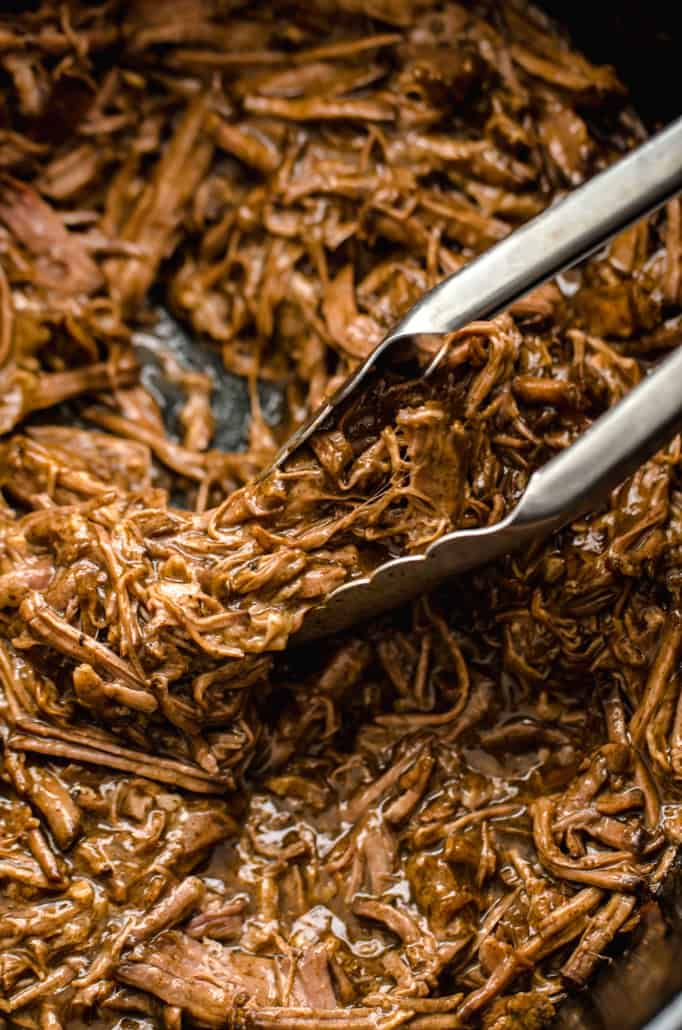 Boneless roast beef (chuck or round roast)
Beef broth (or sub chicken stock)
Balsamic vinegar
Soy sauce (Gluten-free option: Use coconut aminos or gluten-free Tamari Soy Sauce)
Honey
Garlic
Kosher salt and pepper
How to Freeze Slow Cooker Shredded Beef
This recipe works great to prep ahead and freeze. You can make lots of batches at once if you plan ahead a bit.
Freezer Meal Instructions:
Method 1: Uncooked
To Freeze: Place all ingredients together in a freezer friendly plastic bag and freeze. To prepare, let bag thaw in refrigerator for 24 hours.
To Prepare: After thawed, cook as directed.
Method 2: Fully Cooked
To Freeze: Fully cook the meal (through Step #4). Let it cool completely. (Safety Note: Do not let the meat sit on the counter more than 2 hours.) Store meat and sauce in a freezer container or freezer bag after it's cooled completely.
To Prepare: There are at least three safe ways to defrost and warm up this meal.
Let meat thaw in the fridge for 24-48 hours and then warm gently on the stove top or in the microwave. (This is the preferred method.)
From frozen on stove top: Place the frozen meat and sauce on the stove top in a pot over medium-low heat. Dump 1 cup of water or beef broth over the top. Put a lid on and stir periodically until warmed through.
From frozen in microwave: Place frozen meat and sauce in a microwave-safe bowl. Use the DEFROST setting to thaw, stirring occasionally. Then heat in the microwave on the COOK setting in 30-60 second increments until warmed through.
Can You Make This in the Instant Pot?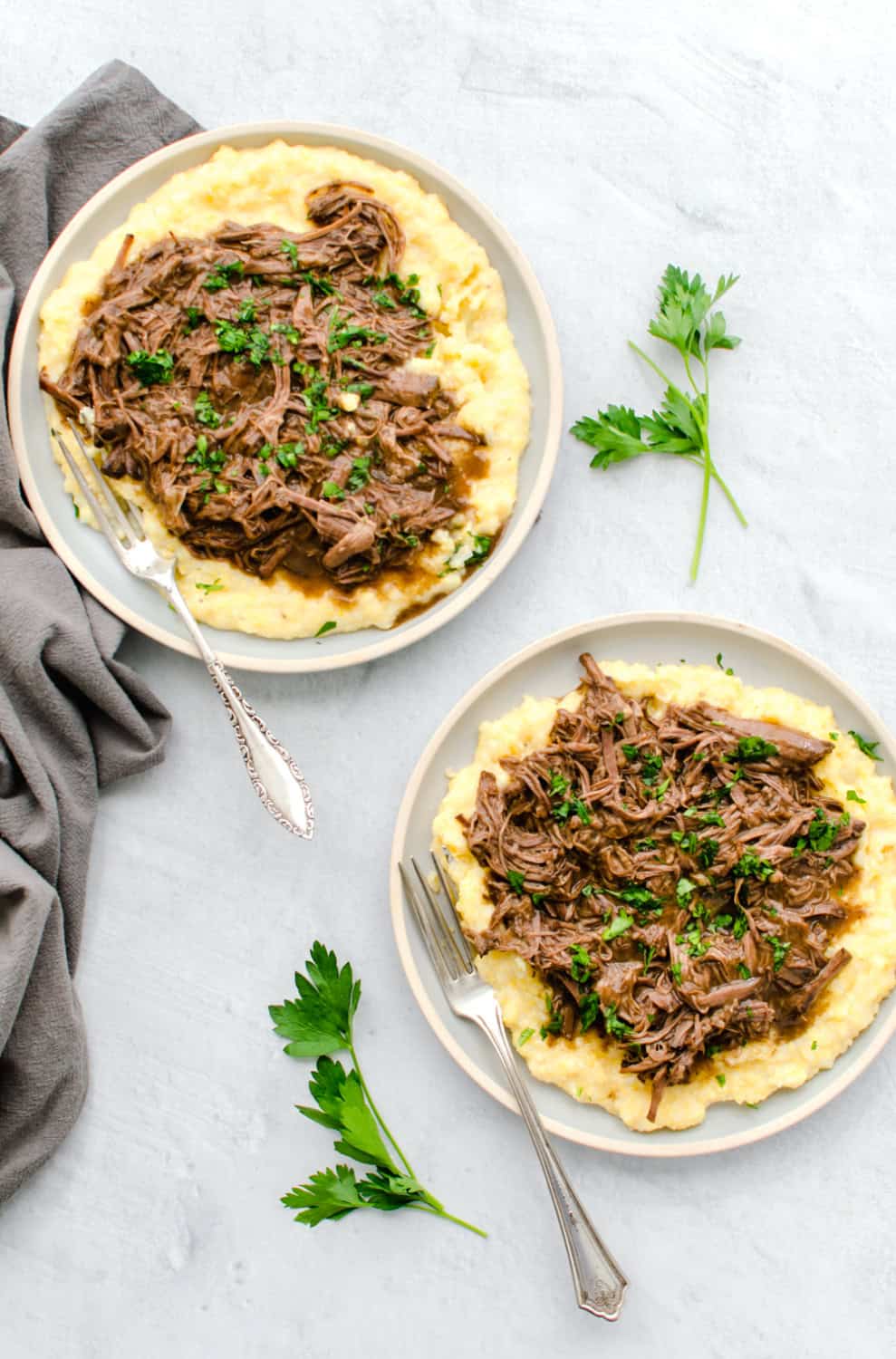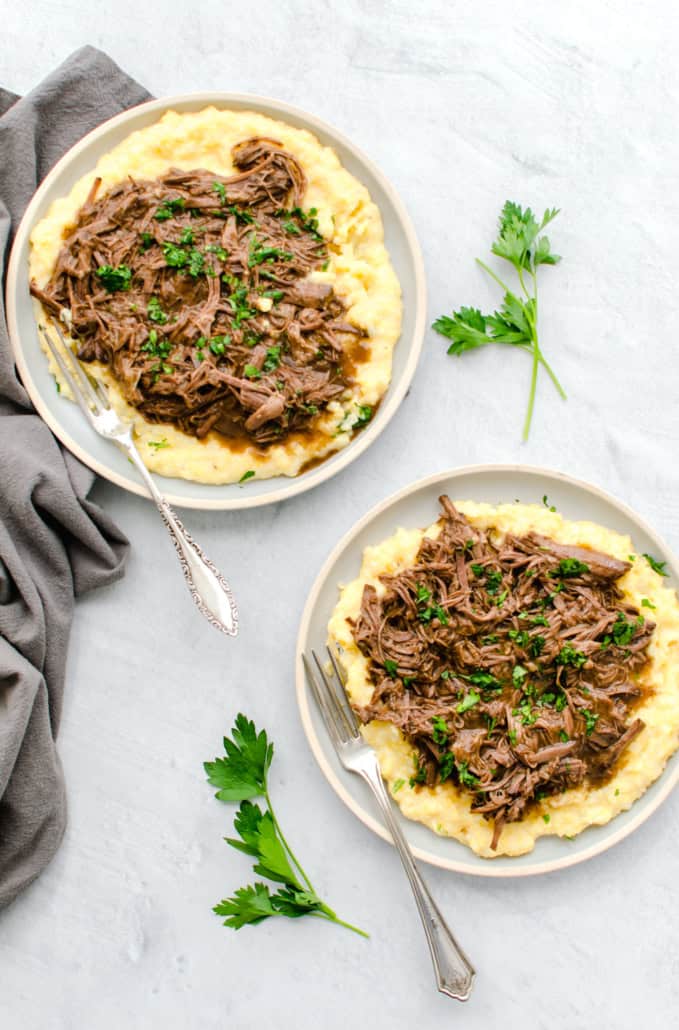 You bet! Just follow the instructions in the recipe below but make the following changes:
Cut the beef into 2×2 pieces.
Place the beef and the sauce in a 6-quart Instant Pot. Lock and seal the lid. Cook at high pressure for 30 minutes. Allow the pressure to release naturally for 10+ minutes.
If you want to know how to convert other recipes to the Instant Pot, be sure to download our Instant Pot Cooking Times Chart. We also have a cookbook that gives slow cooker AND Instant Pot instructions for EVERY recipe. You can check out From Freezer to Cooker here.
What Goes Well with Shredded Beef?
Here are a few ideas of how to serve Balsamic Shredded Beef:
Serve over Instant Pot Mashed Potatoes, Cream Cheesy Mashed Sweet Potatoes, or polenta (as pictured) and drizzle the juices from the cooker over it all.
Use the meat for mini sandwiches on rolls. Put the au jus (leftover juices) from the cooker in small ramekins to use for dipping…like French Dip!
Serve with our 3-Minute No-Boil Corn on the Cob or our Simple Baby Boiled Potatoes.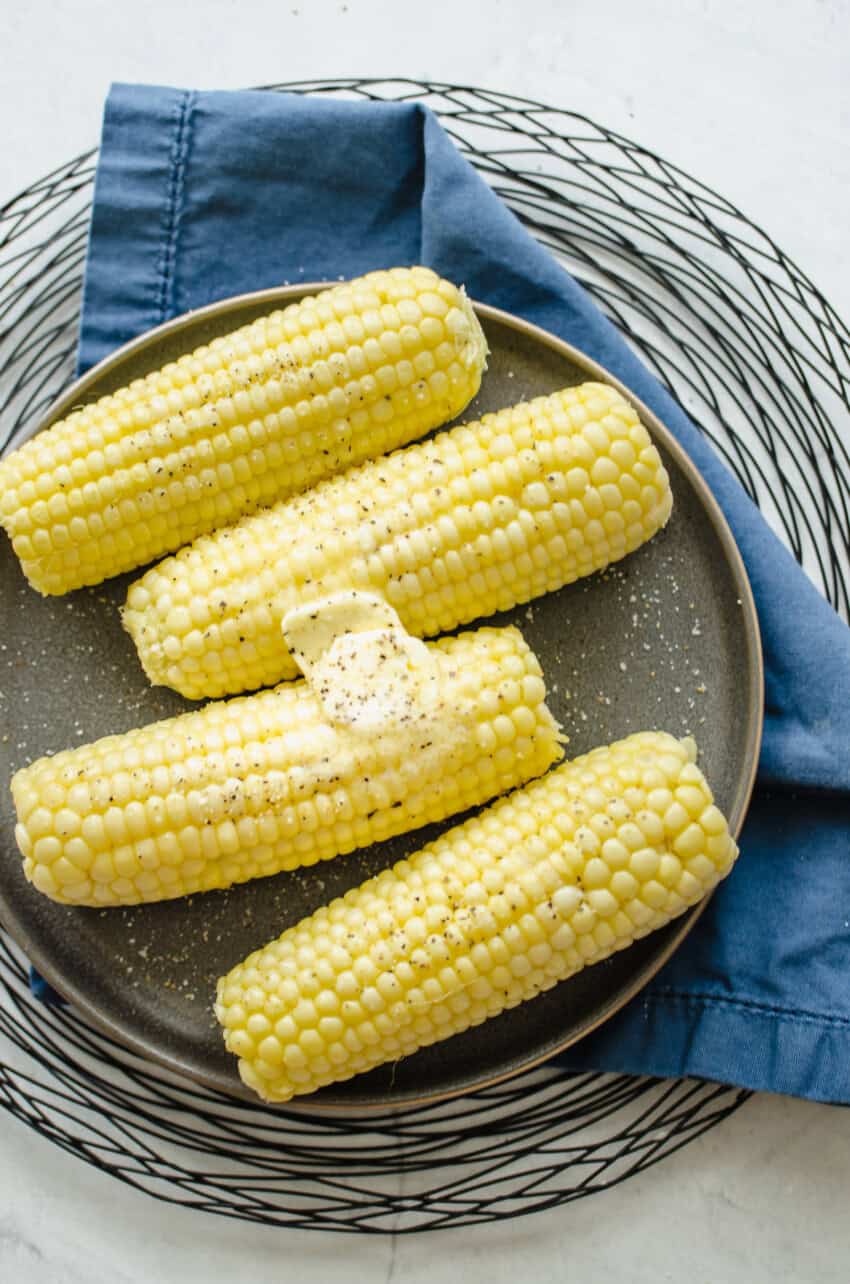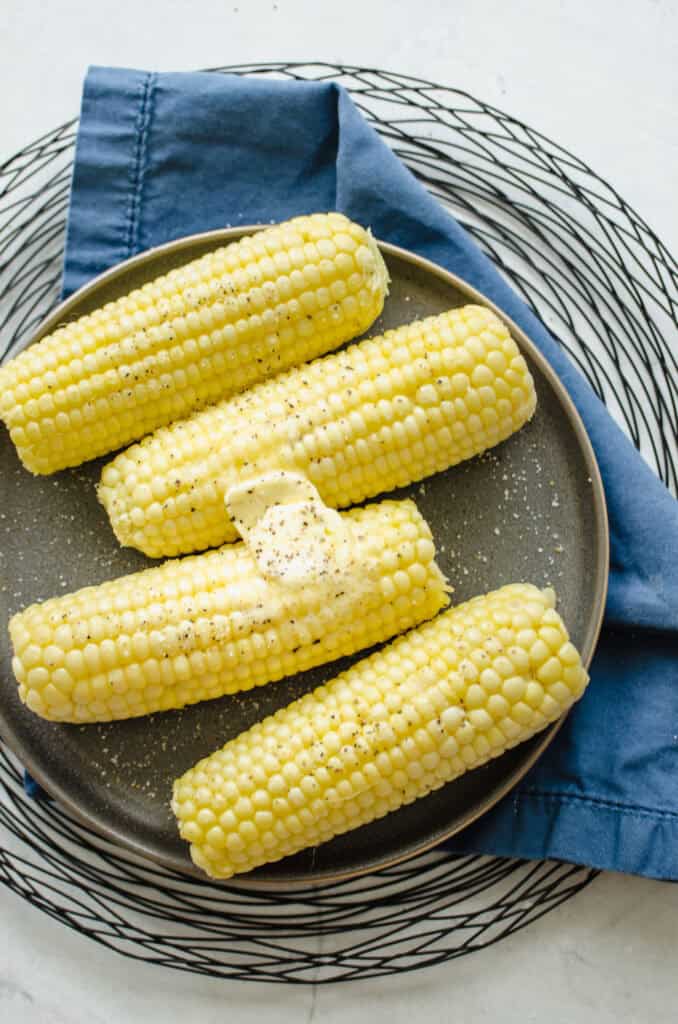 Did you make this? Snap a photo and tag us on Instagram at @thrivinghome so we can see your creations and cheer you on!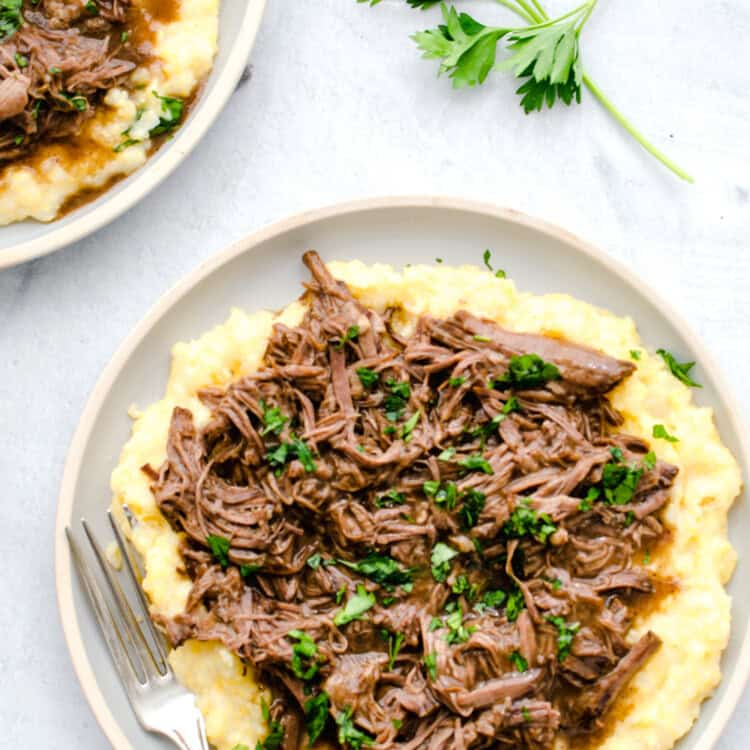 Slow Cooker Balsamic Shredded Beef
Slow cooker balsamic shredded beef is packed full of flavor and oh-so-easy to savor. So. Good. 
Prep:
10 minutes
Cook:
8 hours
Total:
8 hours 10 minutes