Co-Founder of Thriving Home
Main Jobs: Big Idea Dreamer, Chief Recipe Developer, Content Editor, Customer Service, and Everything Else Polly Doesn't Want to Do 🙂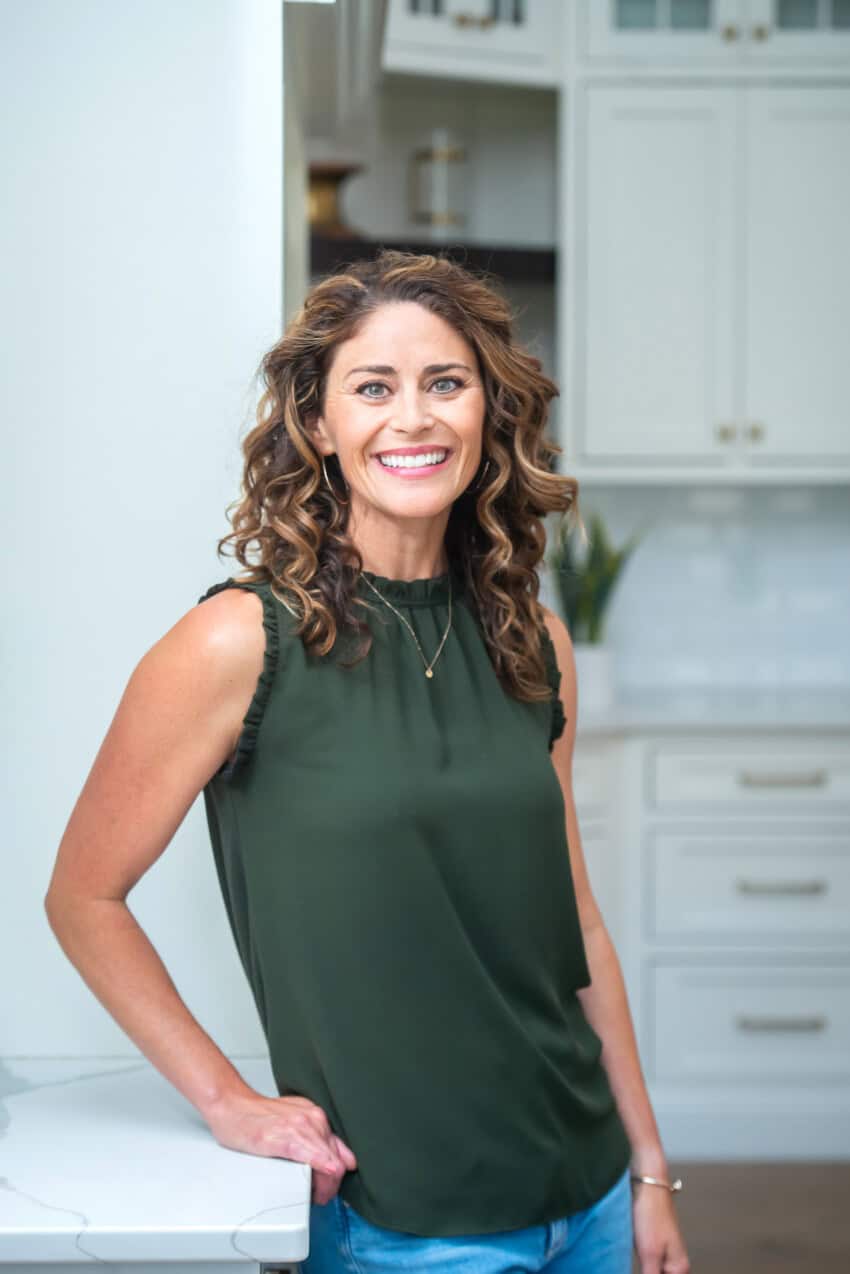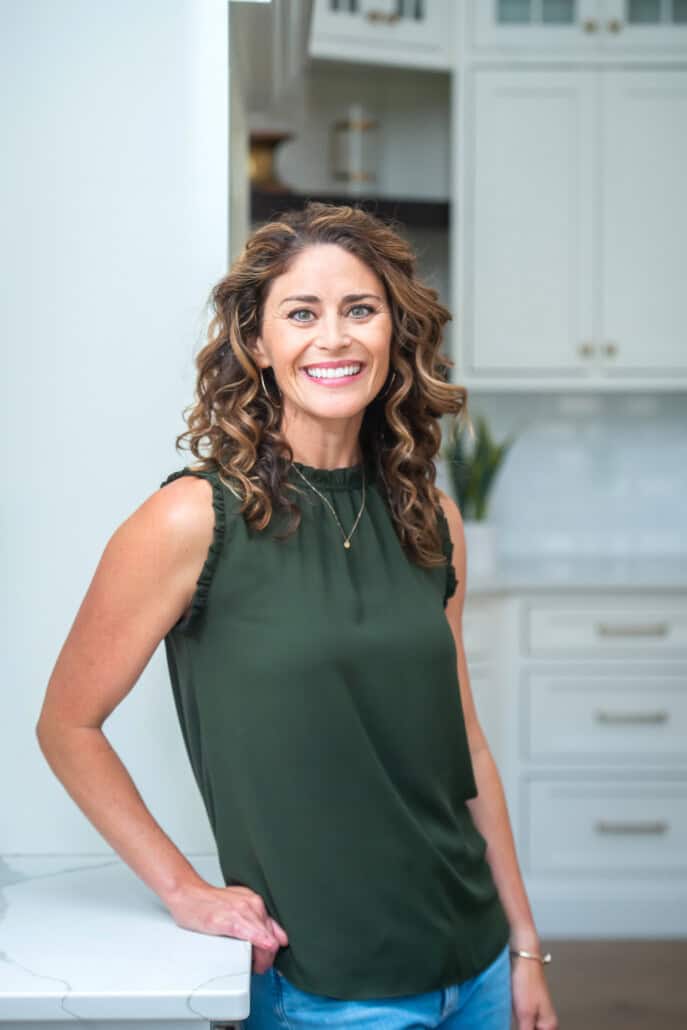 Thanks for stopping by Thriving Home. My name's Rachel. My husband affectionately describes me as "an endearing dork"–likely because of my natural tendency to crack junior high-level jokes and make a fool of myself to get a laugh. It comes as no surprise to those who know me that I'm a #7 on the Enneagram, if you are familiar with that personality grid.
Before Thriving Home
After graduating from the University of Missouri with a degree in English Education, I intended to sacrifice my life to reading, writing and grading late into the night. However, my desire shifted toward vocational ministry after becoming a Christian mid-way through college. I took a job at our church and worked there in children's ministry either full time or part time for nearly 20 years.
My Family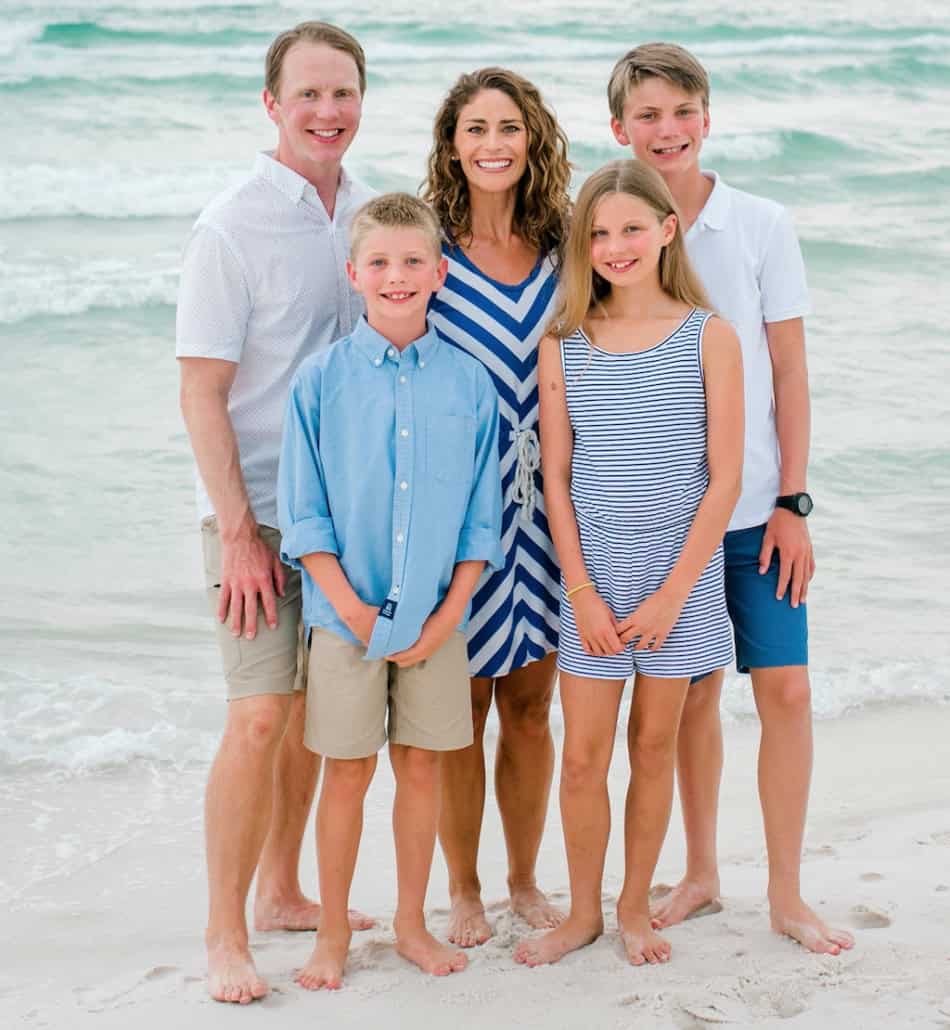 See that cute blondie that my kids all look like a clone of? Nathan's the guy I became friends with (read: crushed on) my junior year of college, dated and broke up with twice, and eventually said "yes" to marrying while we were on a break. It's a long but good story.
He's a pastor at our church and one of the most loyal Royals fans you'll ever meet. We've been married for 21 years and have a 9th grade son, 7th grade daughter, and 5th grade son. Some of our favorite things to do as a family are read books together, bike on our local trail, coach/play/watch sports, and watch movies. We also spend a fair amount of time working out sibling spats. 🙂
My Food and Cooking Journey
You'll notice on the blog my bent toward natural, healthy living. Although I've always cared about exercising and eating well, our family's lifestyle changed when one of my children was diagnosed with Crohn's Disease at age 20 months. After doing much research, I realized that we needed to cut out the processed junk food in our diet and start eating real food at home as much as possible. Freezer cooking and my Freezer Club have helped make that a reality for our family for over a decade now.
I learned to cook and freeze meals over the past two decades by watching hours and hours of food shows (hat tip to America's Test Kitchen, Rachael Ray, and Ina Garten), reading cookbooks and food magazines like textbooks (my nightstand is littered with them), cooking big batch meals for my Freezer Club for 7 years, and lots and lots of trial and error in my kitchen. I'm in my happy place when I'm dreaming up, testing, and tweaking easy, healthy recipes for families.
Running Thriving Home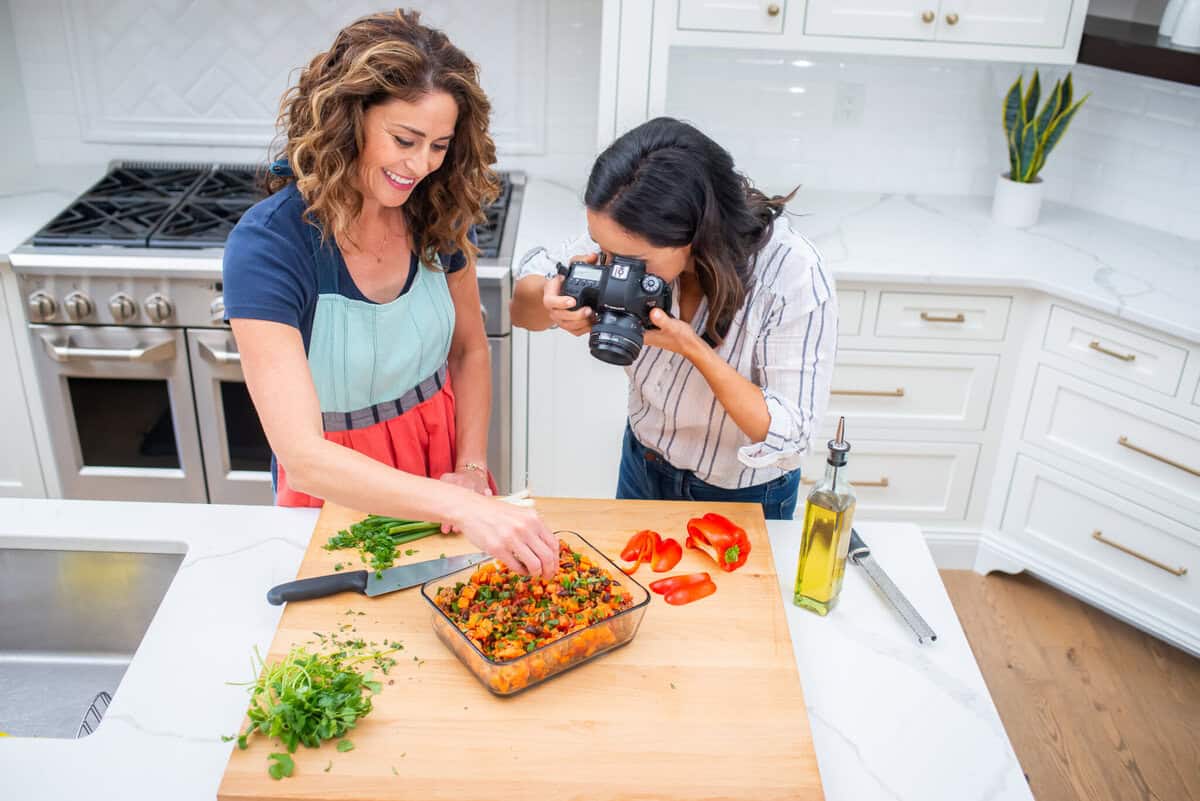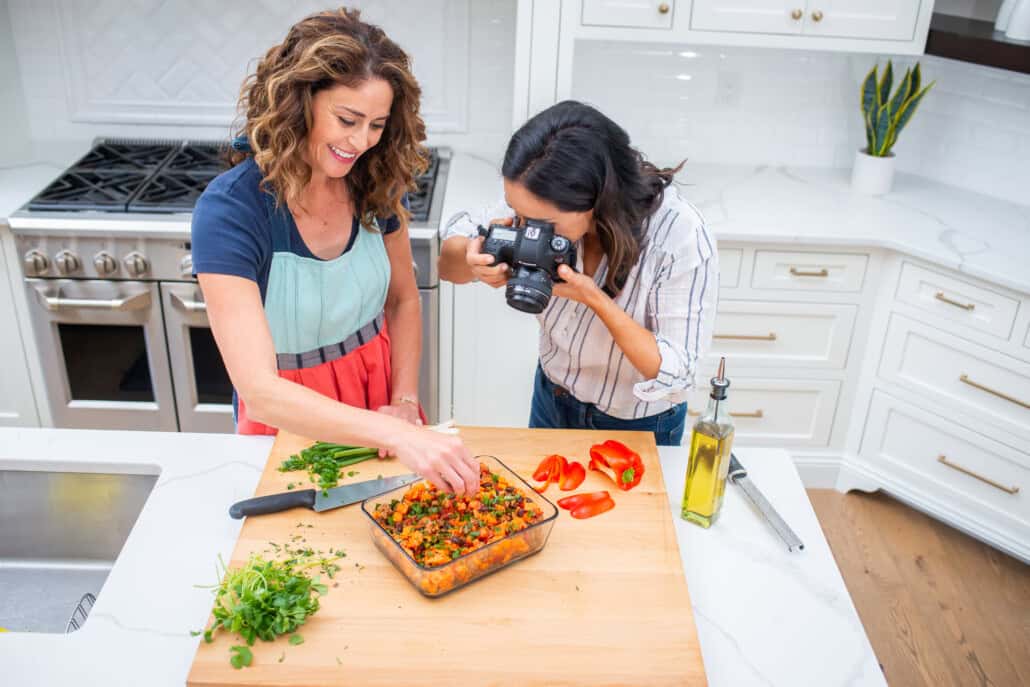 Thriving Home began in 2012 as a hobby and business idea with my friend, Polly. Our vision has always been to encourage and resource other moms with the some of the things we are learning in our (very imperfect) homes. Ten years later, this venture is still a labor of love and now a sustainable job that I wake up excited about each day. One of my favorite parts of running this business is that we get to help support non-profits, like Coyote Hill, Love Columbia, and Compassion.
I hope to meet you in person or virtually on our blog or social media sometime. Our readers mean so much to us and are the reason we do what we do. Please reach out if you ever have questions, feedback, or we can help you in any way.