Southwest Chicken Marinade
This post may contain affiliate or sponsored links. Please read our disclosure policy.
Of all the marinades in the world, THIS Southwest Chicken Marinade is the one I make the most. Hands down. My kids love it. All adults love it. And it can be served any way you dream up–a la carte, in tacos or quesadillas, on top of a burrito bowl or salad.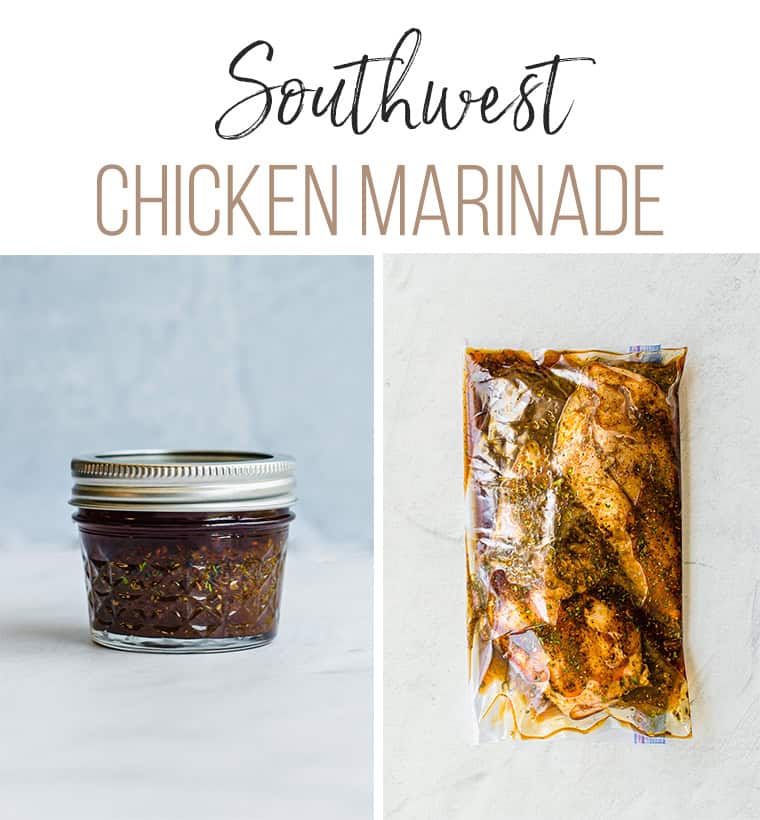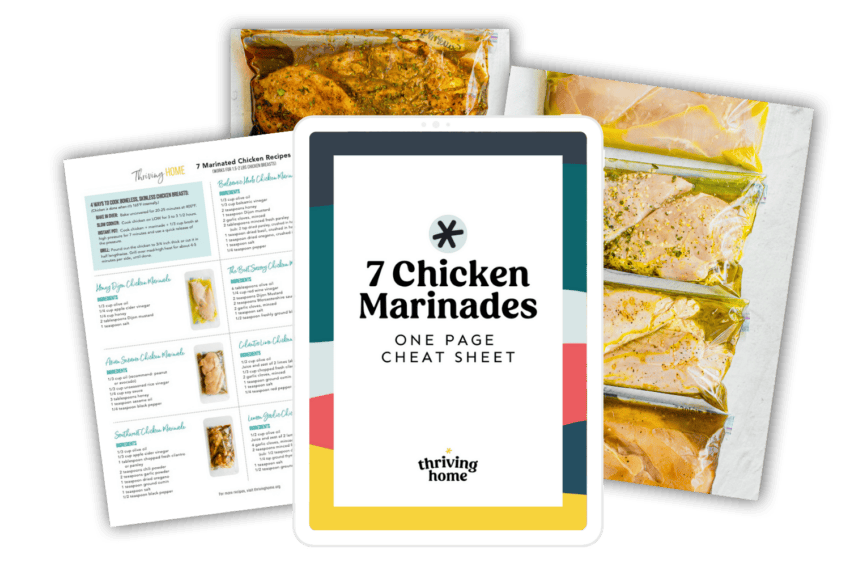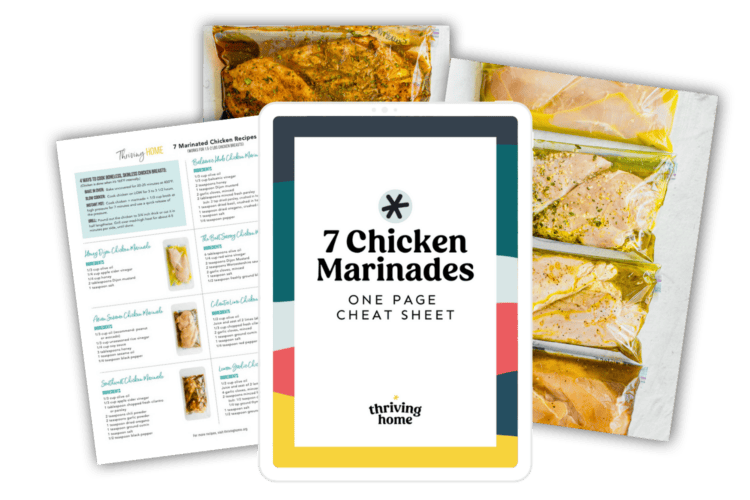 Get 7 of Our BEST Chicken Marinades Sent to Your Inbox!
Ingredients in Southwest Chicken Marinade
Marinating chicken is THE key to infusing flavor into typically lean, bland poultry cuts. This complex marinade requires mostly pantry staples to turn that lackluster cut into something that makes your tastebuds sing.
Let's meet the key ingredients…
Avocado or olive oil – Use a fairly neutral oil keeps things moist without an overpowering flavor.
Apple cider vinegar – Cider vinegar adds a delicious twist on the acid component but white vinegar will work.
Fresh chopped cilantro (or parsley) – Adds a pop of green and fresh flavor. Leave out if you don't have it on hand, though.
Chili powder – Smoky, subtle heat from ground chilis. Flavor can vary between brands.
Garlic powder – This pantry staple adds big (and convenient) garlic flavor that rounds out the whole marinade.
Ground cumin – Love this smoky yet not spicy addition.
Dried oregano – Crush in your hand before adding to release the oils in this dried herb.
Salt – A must in any chicken marinade.
Ground black pepper – Gives a little bite. Add more if you'd like.
How to Make and Store the Marinade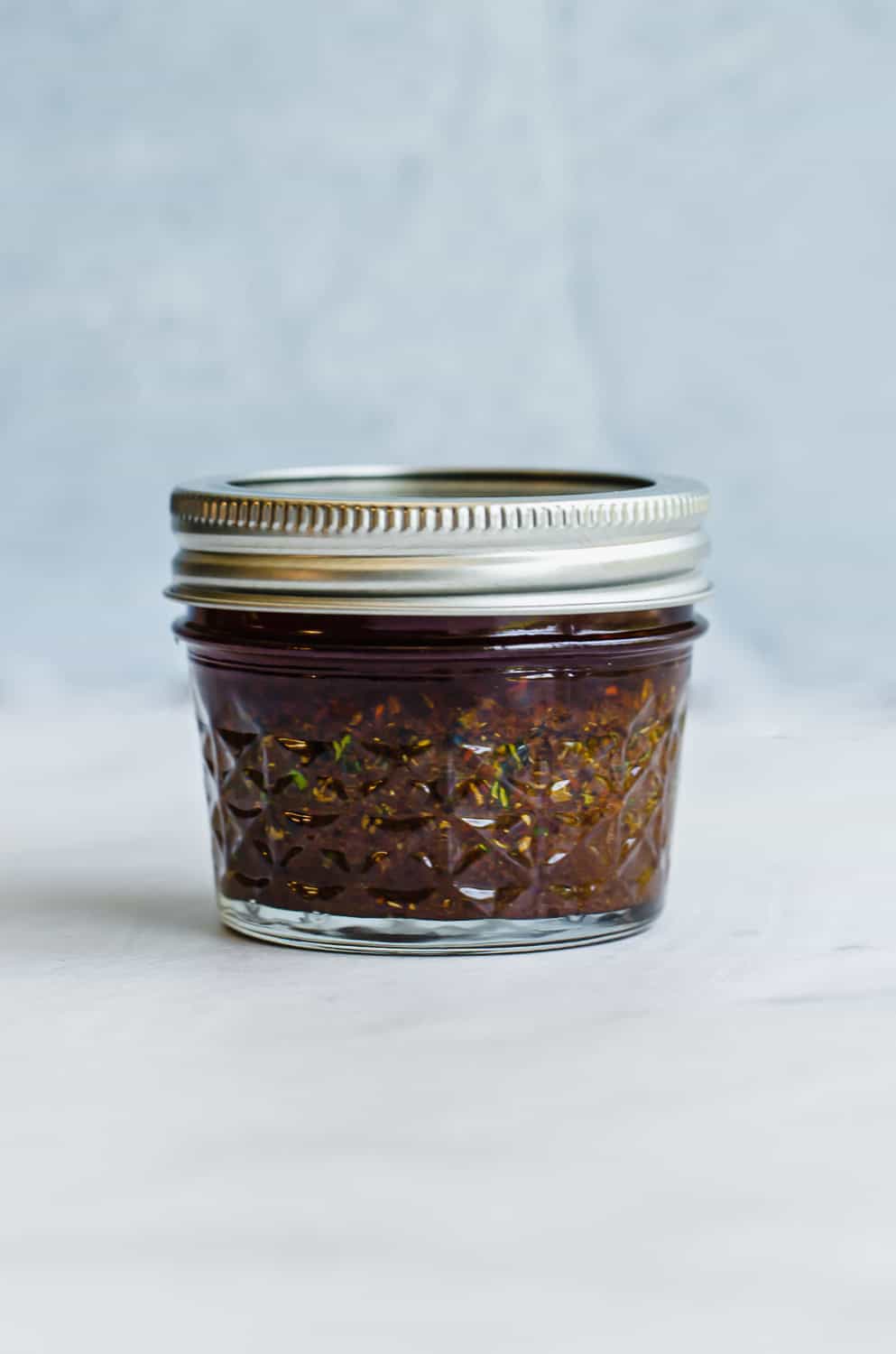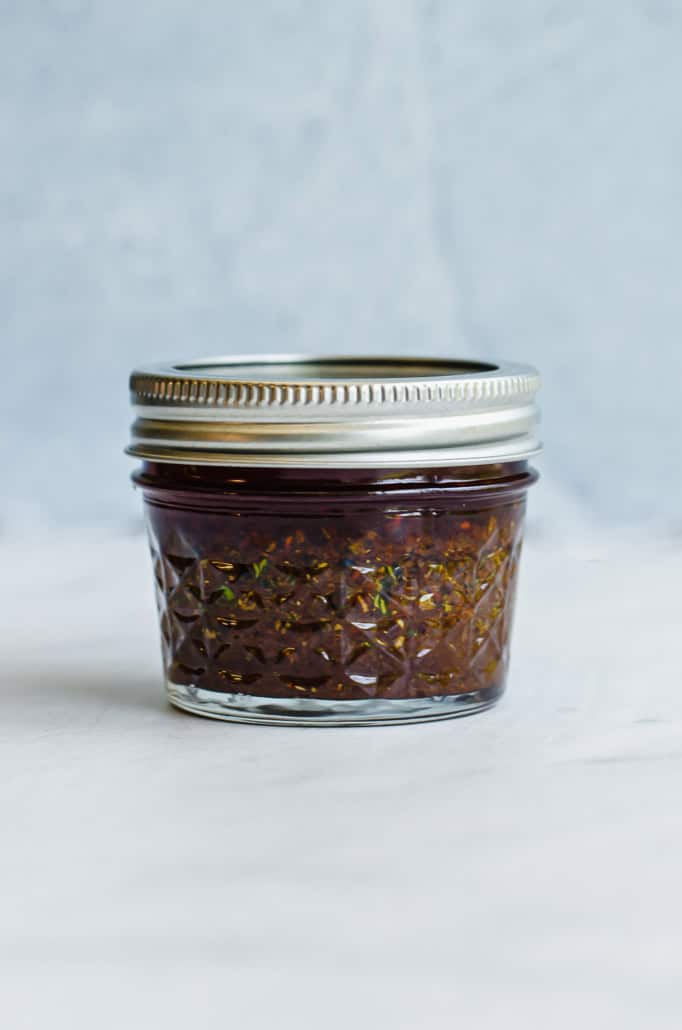 You can mix up this marinade and store it in the refrigerator for up to 5 days in a jar to use when ready. Or, you can freeze it in a mason jar, too, but allow at least 1 inch of headspace at the top for expansion.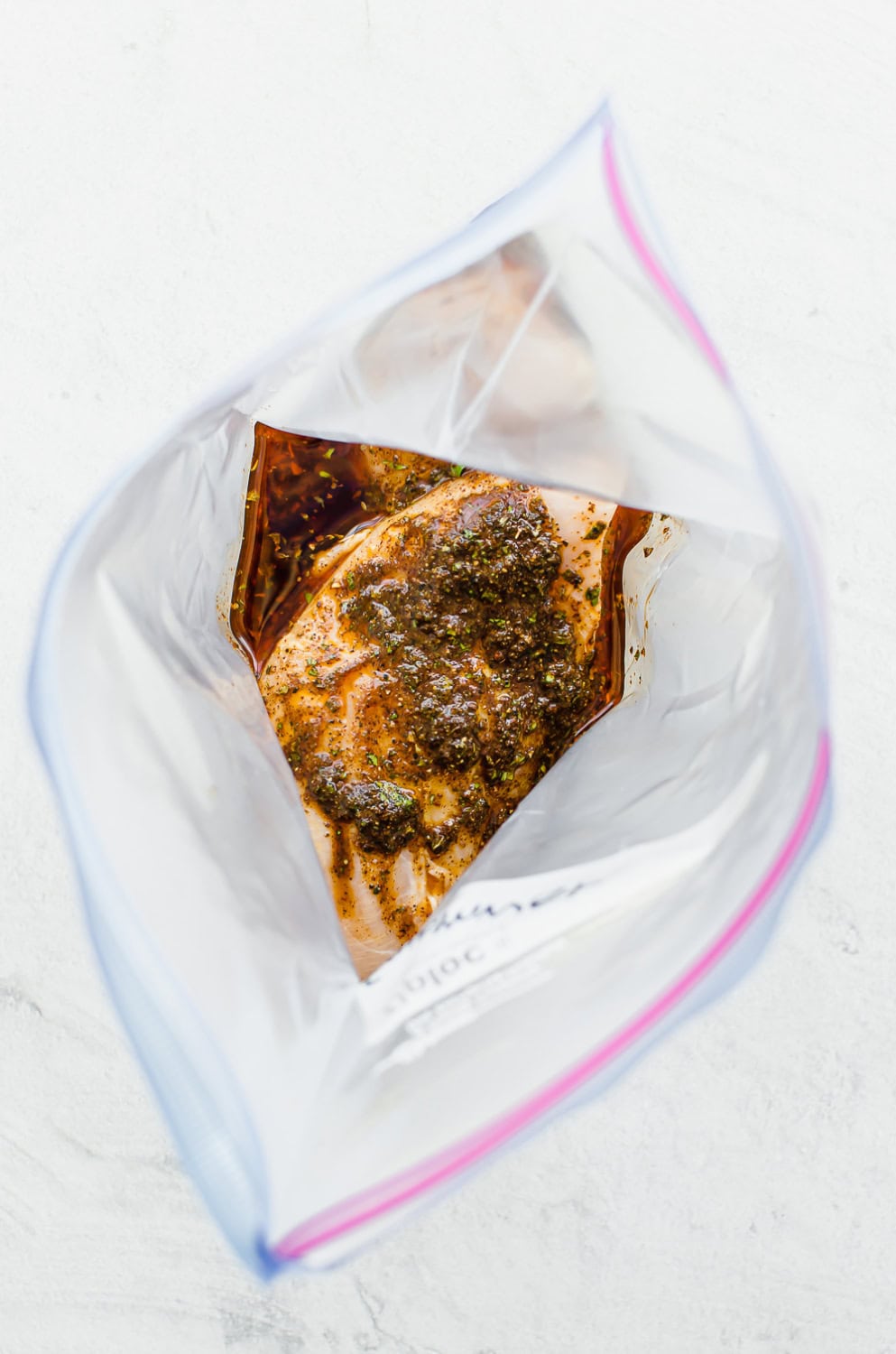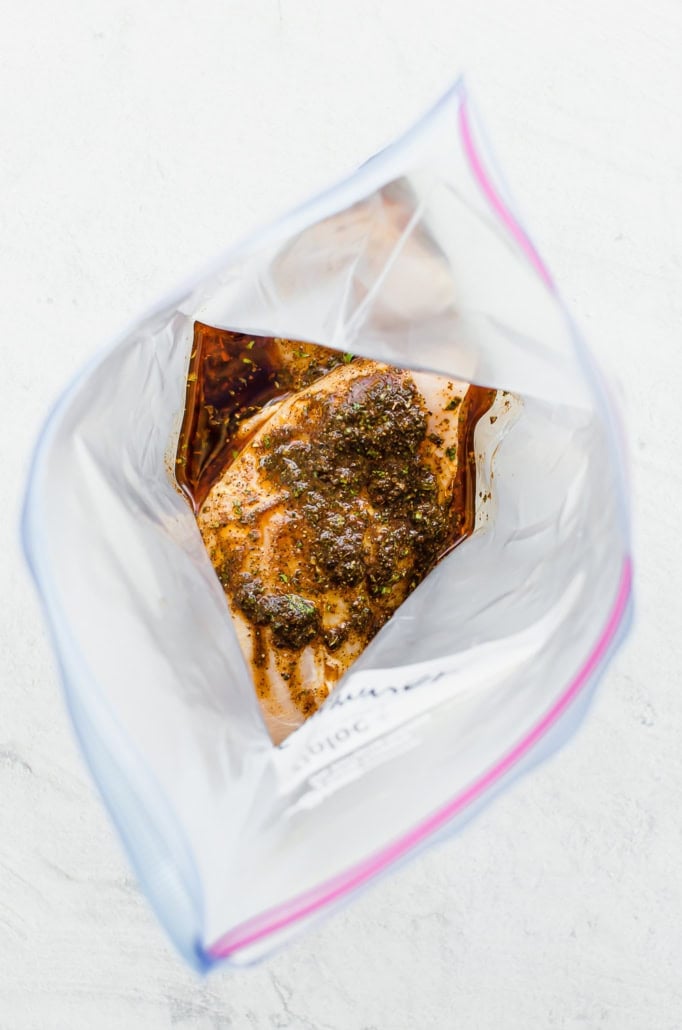 When ready to use the marinade, pour it over chicken in a zip-top bag or container with a lid. Let it marinate for at least 2 hours and up to 24 hours to infuse flavor. If you plan to freeze the chicken in the marinade, do not let it marinate first.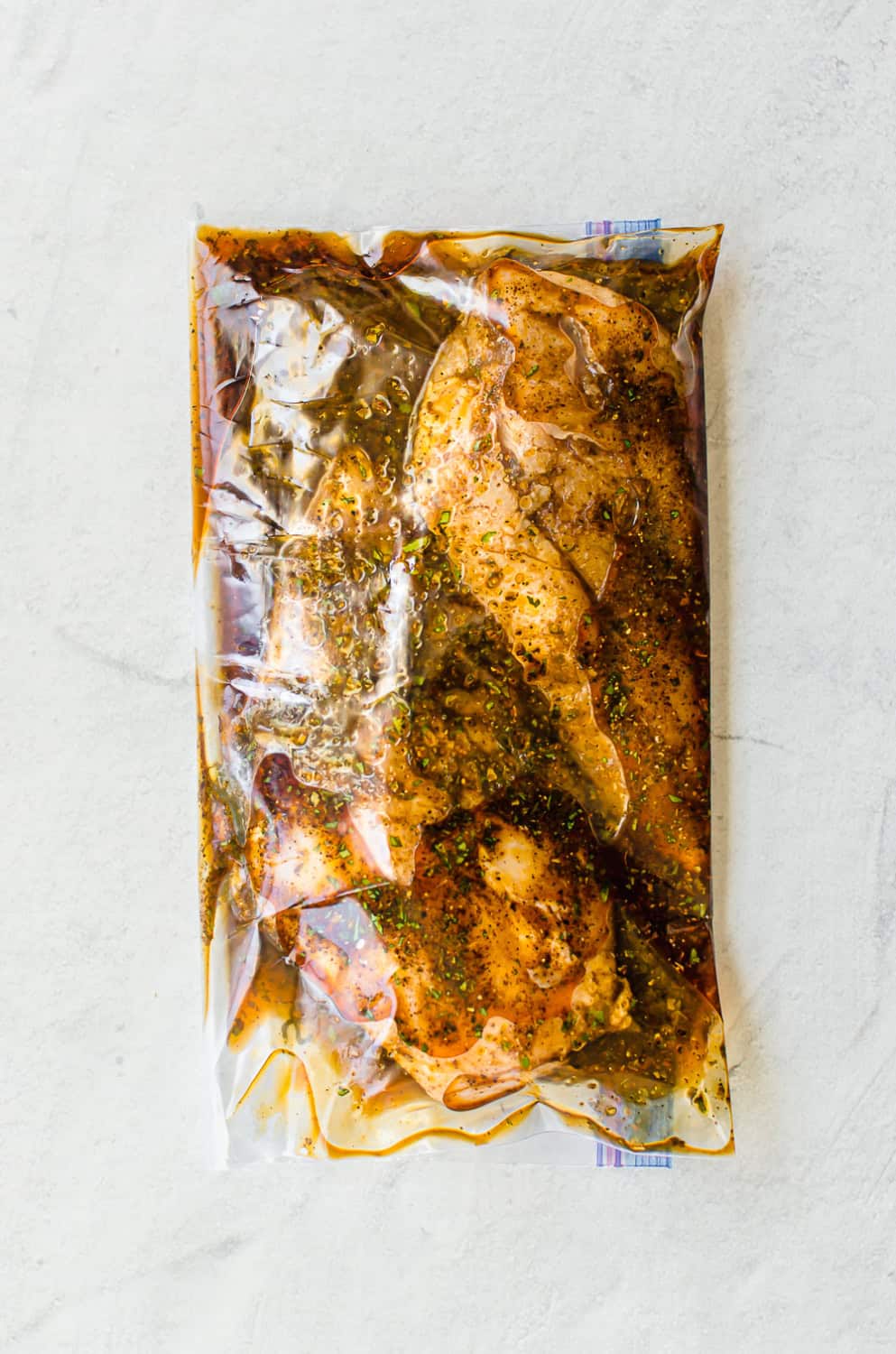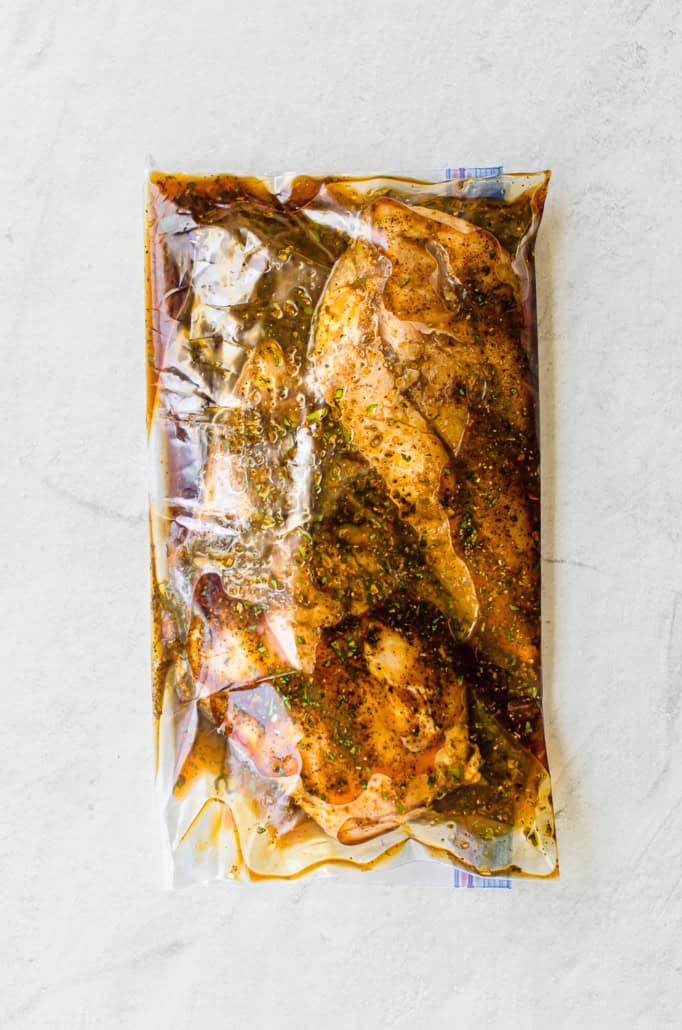 Then, grill, slow cook, pressure cook, or bake your marinated Southwest Chicken. You choose your method! We've included instructions for how to cook boneless chicken breasts any of these ways in the recipe below.
Ideas for Serving Southwest Chicken
Kids love this fun way of eating chicken! You can also thread your favorite veggies, like onion, bell peppers, mushrooms, and zucchini, on separate skewers and grill at the same time. I keep the chicken on separate skewers from the veggies because they usually cook at different rates.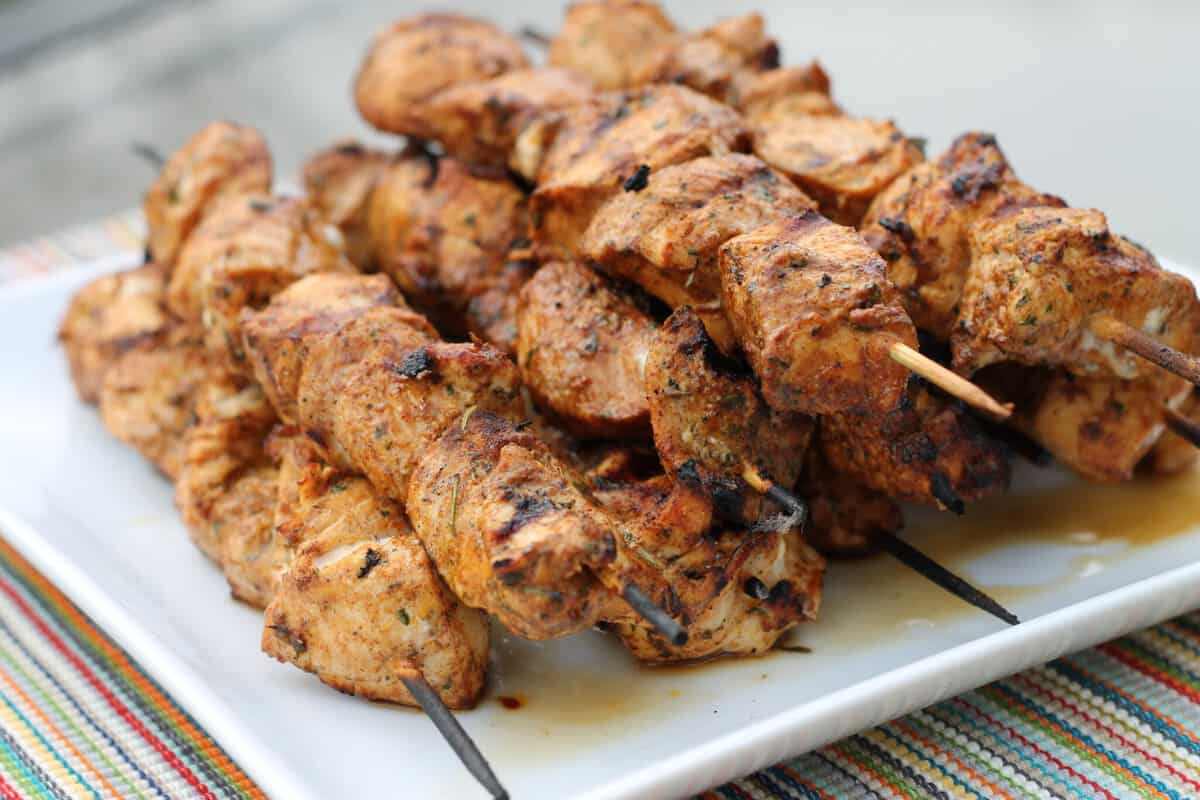 I love this make-ahead meal option. Cook your chicken ahead of time. Then provide cooked rice or quinoa, chicken, black beans, and all your favorite Mexican toppings so everyone can personalize their bowls.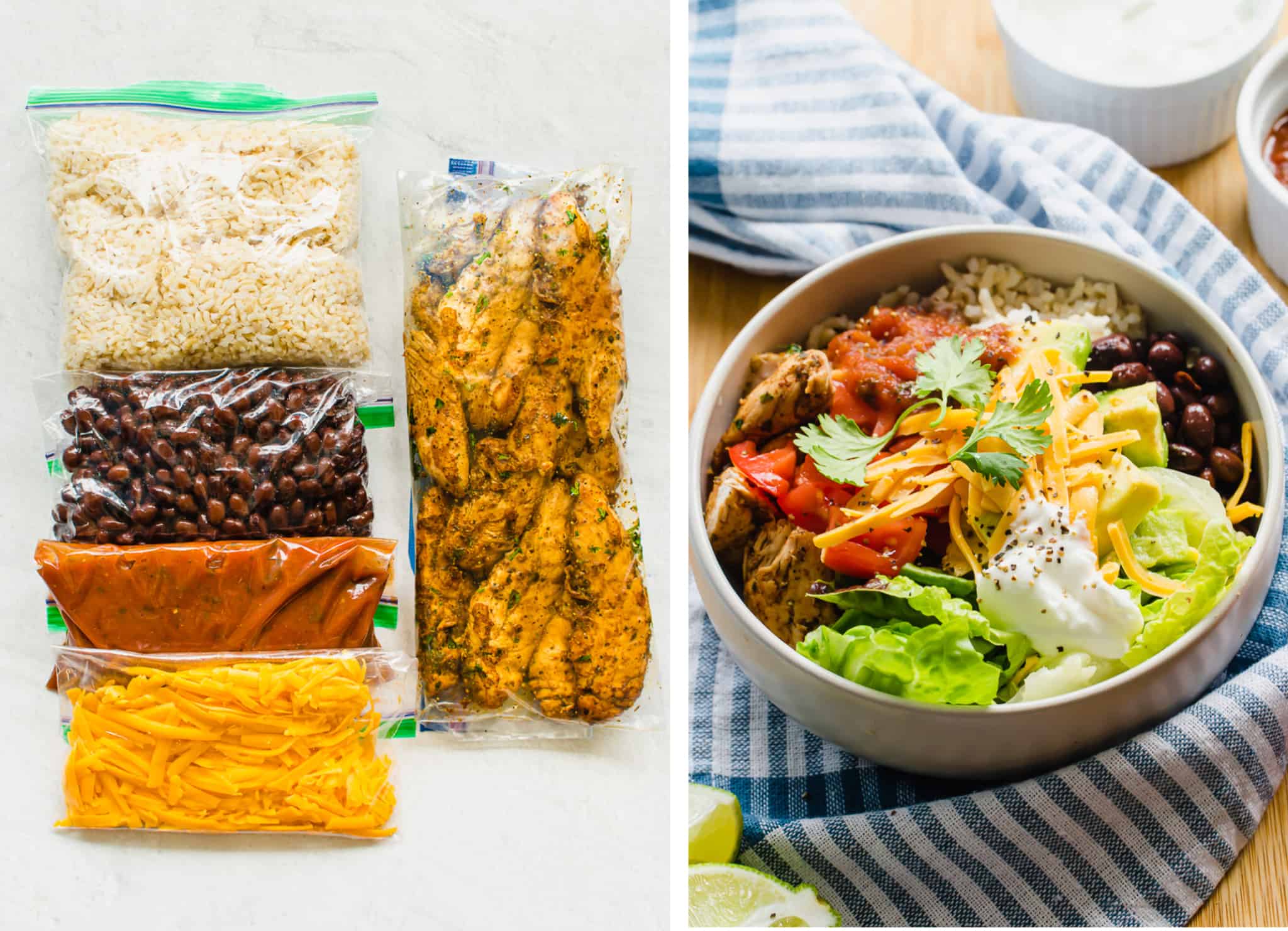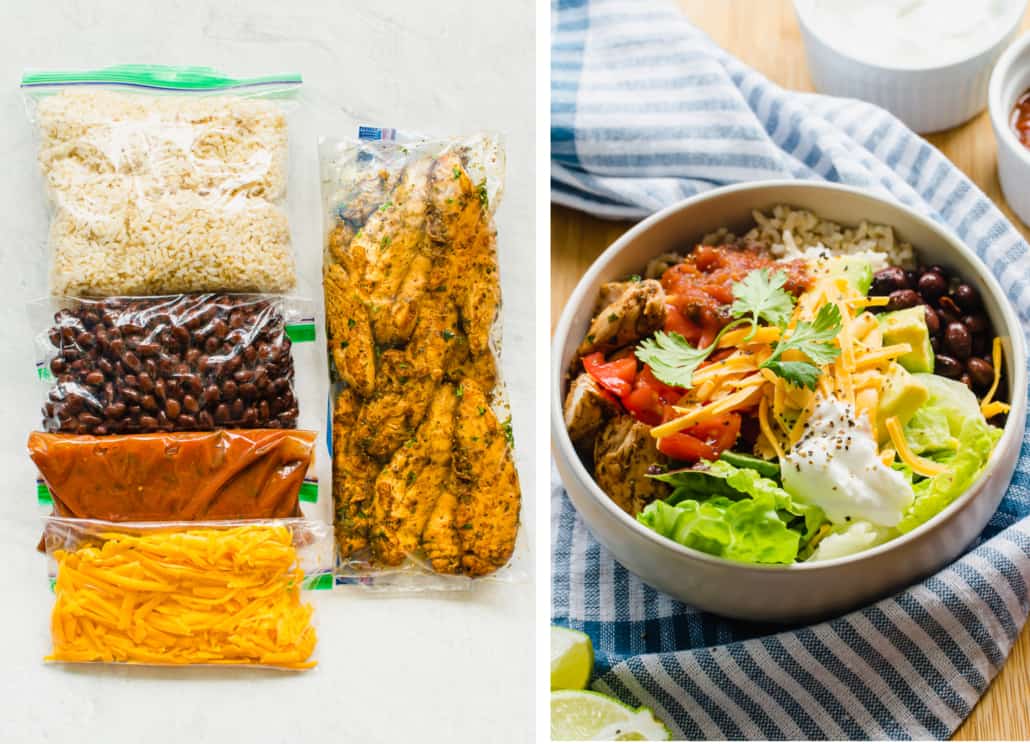 Inspired by one of my favorite restaurants in town, I created this build-your-own wrap recipe using marinated chicken and a super simple sauce. Plus…BACON! You'll love it!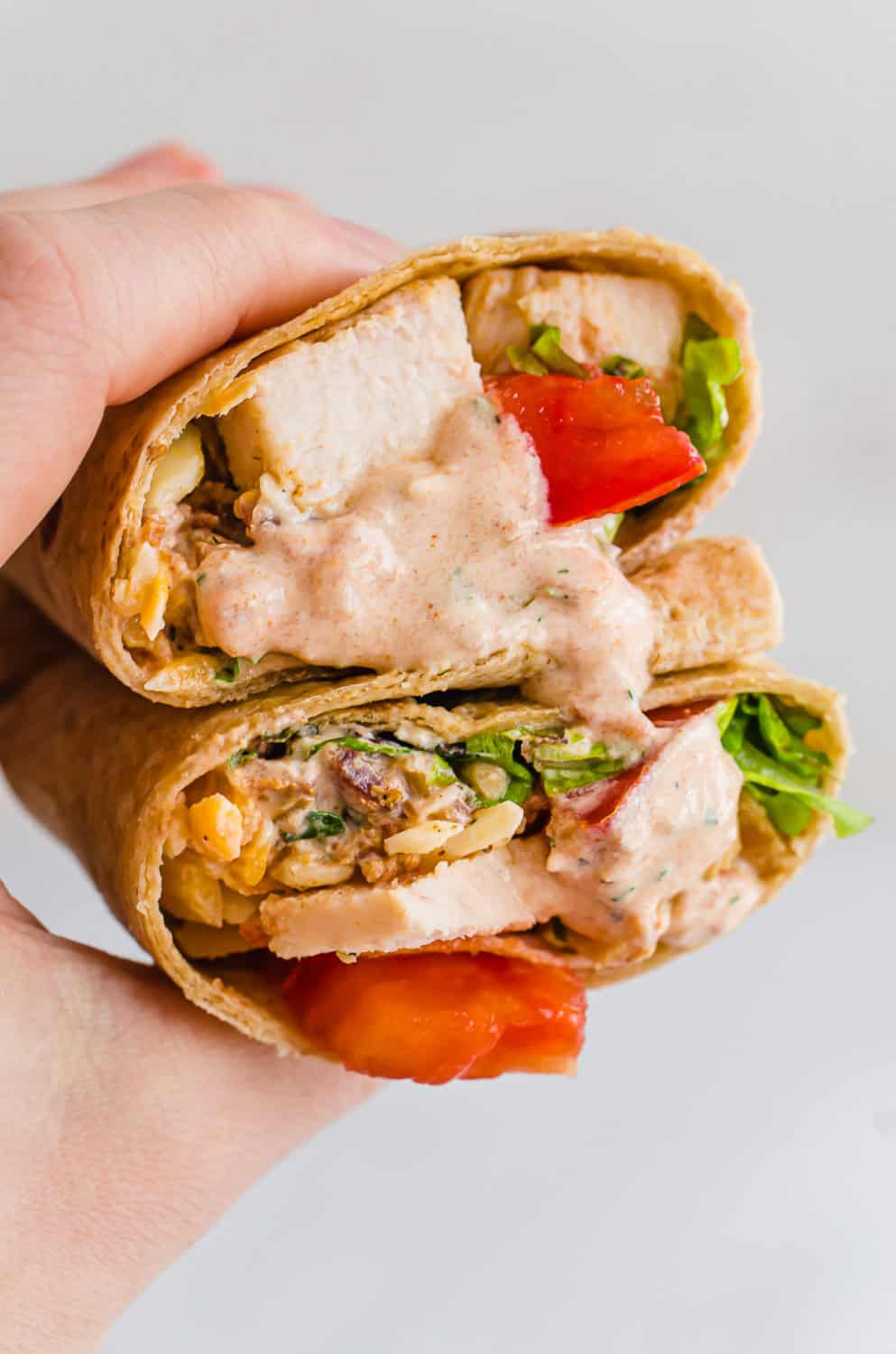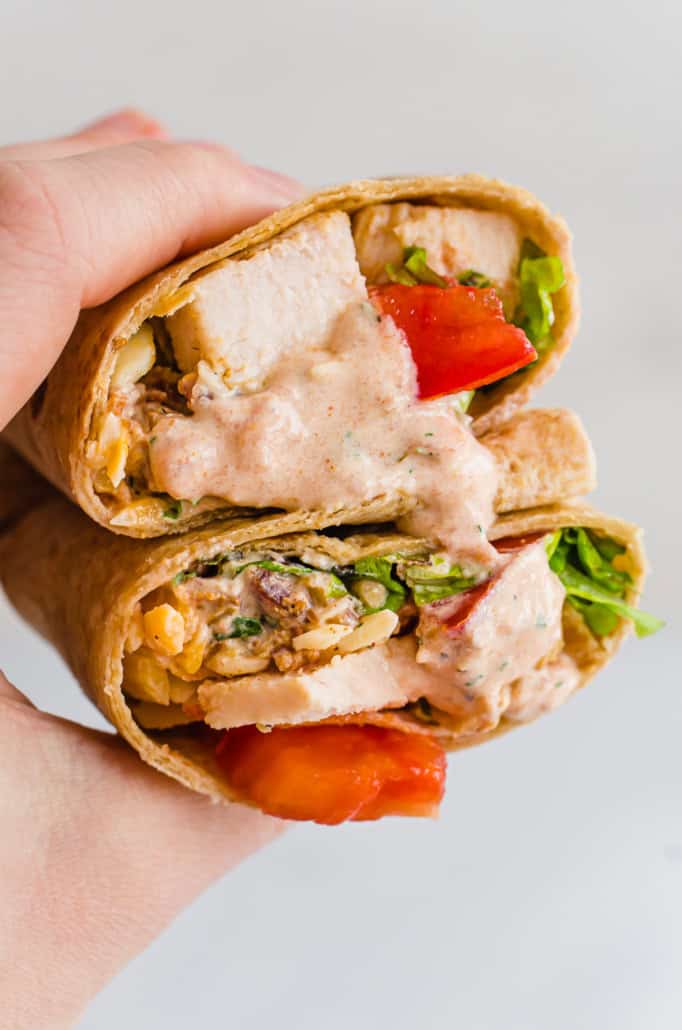 More Ideas:
More Chicken Marinades You Must Try
Try some of our other favorite healthy chicken marinades to mix things up: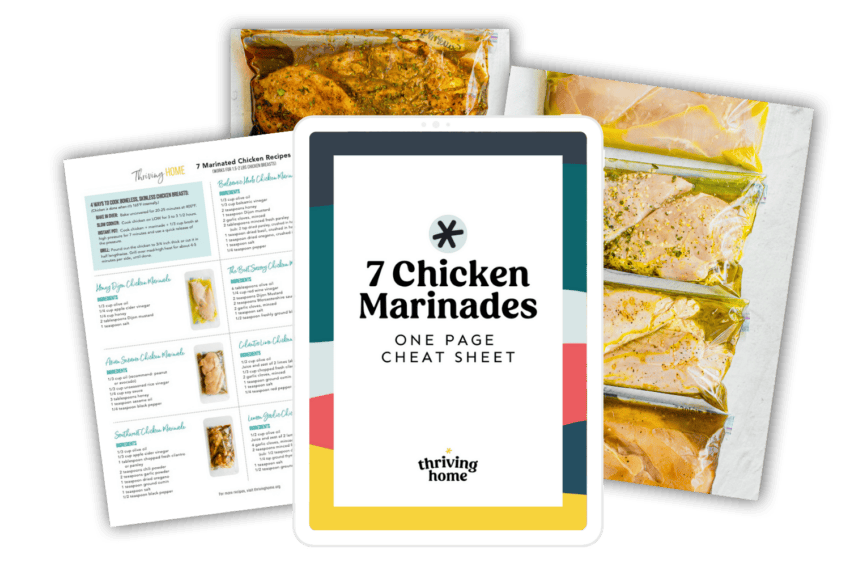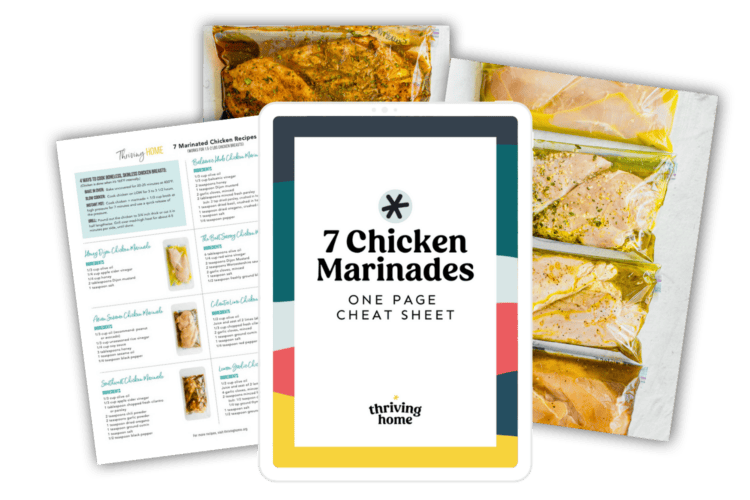 Get 7 of Our BEST Chicken Marinades Sent to Your Inbox!
Did you make this? Snap a photo and tag us on Instagram at @thrivinghome so we can see your creations and cheer you on!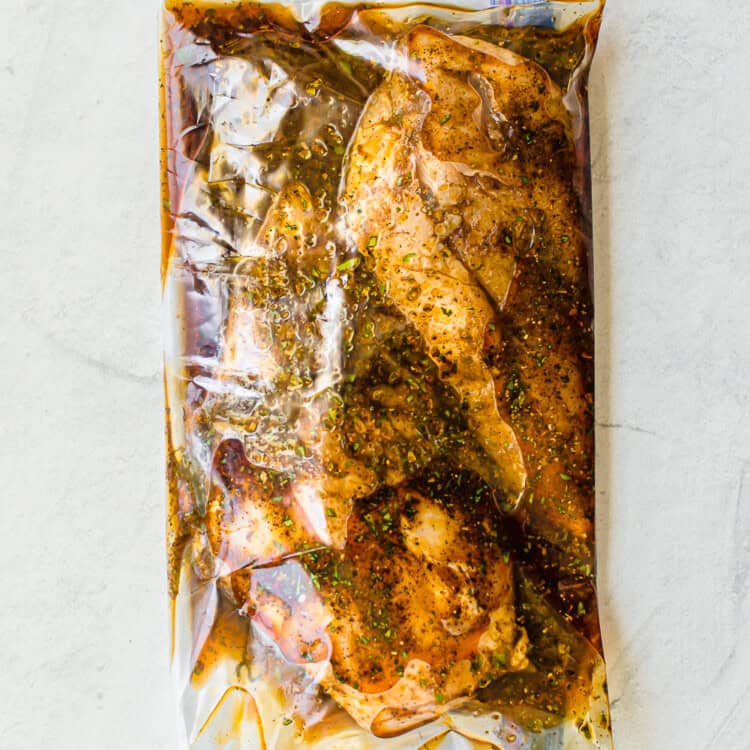 Southwest Chicken Marinade
The perfect combo of smoky southwest ingredients without being too spicy, this chicken marinade makes kids and adults alike happy! Use the chicken for taco and burrito filling, salads, kabobs, quesadillas, and more.