3 Safe Ways to Thaw Freezer Meals
Can you thaw food in a crock pot? How long does it take to thaw a freezer meal in the fridge? Can I just leave it on the counter for a few hours?
Ever since the release of our cookbook, From Freezer to Table, Rachel and I have had the awesome opportunity to speak to groups about meal planning and freezer cooking. One thing we've realized is that there is a bit of confusion on how to properly thaw frozen food.
Fear not. We are here to set the record straight.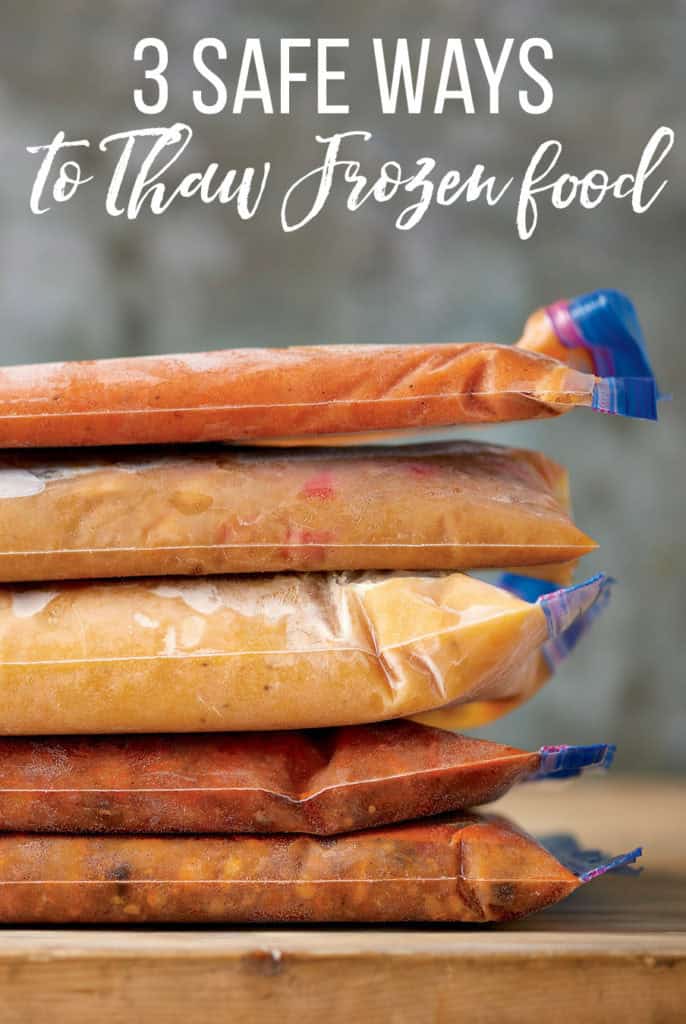 Three ways we recommend to safely thaw your freezer meals:
1. Thaw Freezer Meals in the Refrigerator
The best and safest way to thaw a freezer meal is to put it in the refrigerator for 24-48 hours. Thawing time will depend on the size of the meal, but plan on roughly 5 hours per pound. Make sure to place the freezer meal on a plate to catch the condensation or leaks as it thaws. Yes, thawing this method does take some planning. This is why we encourage menu planning as much as possible. In fact, we provide a FREE Printable Menu Plan in our store as well as FREE menu plans every week on the blog.  
But, we know that sometimes life is cray. And menu planning doesn't happen. And sometimes that delicious freezer meal needs to be thawed quicker.
Rest assured, there are other ways.
2. Thaw Freezer Meals in Cold Water
Another safe thawing option for freezer meals is to place the food in a leak-proof plastic bag and immerse it in cold water, changing the water every 30 minutes. This still takes a bit of time, but it's quicker than the refrigerator option. I've found that this option works best when the meal is frozen in a plastic bag. 
After using this method of thawing, cook your food immediately.
Need food even quicker than this? We have one more idea for you…
3. Thaw Freezer Meals in the microwave.
A third option is to microwave-defrost food in a microwave-safe dish. Defrost your food using your microwave's instructions. The reason this is the third option (our least favorite) is because this method can tend to dry out food a bit. Regardless, sometimes you just need to quickly thaw something, so the microwave it is!
Make sure to cook your food immediately after this method, as well.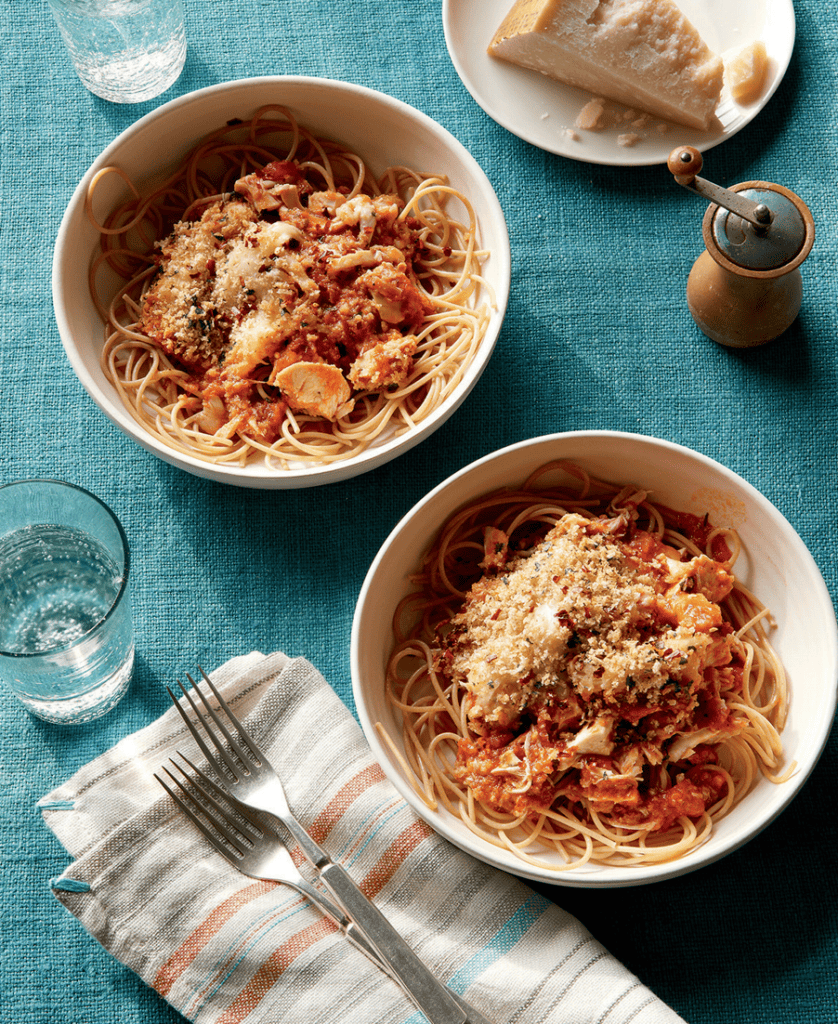 Now, I hate to be the one to break this to you, but notice what is NOT on this list… Thawing food in the slow cooker or thawing food on the counter.
Sigh.
Truth is, both of these don't thaw food quick enough so the food will be kept at an unsafe temperature for too long. Easy isn't always best, my friends. But, the good news is, once you get in the habit of thinking ahead a bit, popping freezer meals out early and putting it in the fridge to thaw will become second nature to you.
Looking for some easy freezer meals to get you started?
We have a free e-cookbook, Top 10 Easy Freezer Meals. You can download this, print it off, and have it for future reference when looking for great freezer meals. Enjoy!
https://thrivinghomeblog.com/wp-content/uploads/2018/03/Screen-Shot-2018-03-07-at-8.40.09-AM.png
636
672
Polly Conner
https://thrivinghomeblog.com/wp-content/uploads/2019/10/thrivinglogo.png
Polly Conner
2018-03-05 10:00:00
2020-11-13 06:47:42
3 Safe Ways to Thaw Freezer Meals