How Long Should I Cook Chicken in the Slow Cooker?
How long should you be cooking chicken in the slow cooker? You'll be surprised at the answer!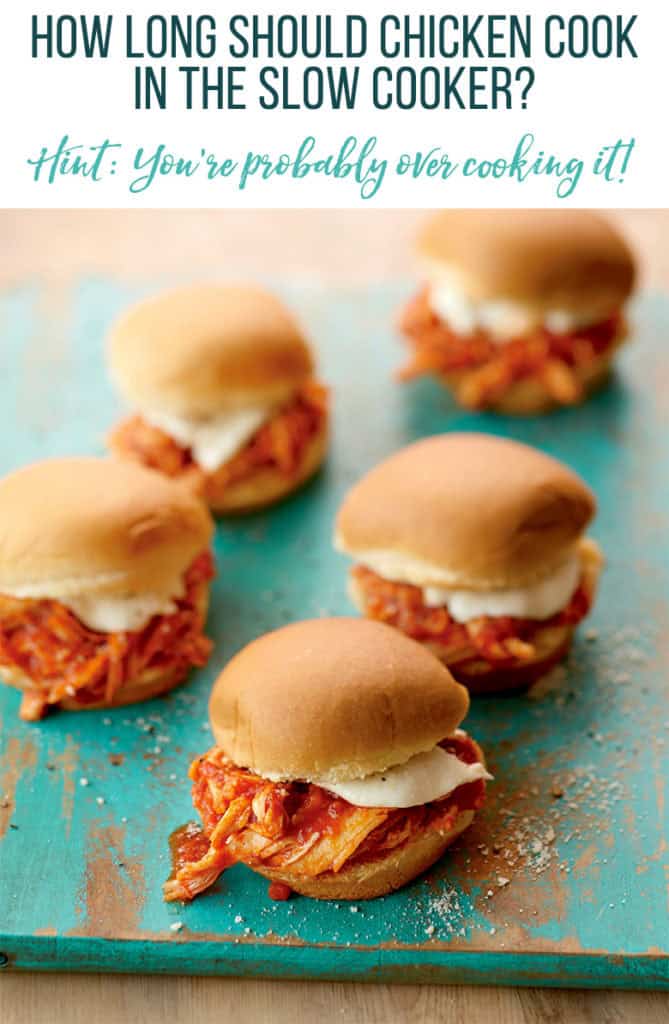 Hi. My name is Polly. All my life I have had a problem with drying out my chicken in the slow cooker. I followed the recipes I found and was SO frustrated because the chicken was ALWAYS dry. ALWAYS!
What I'm learning now is that this is probably because 90% of the recipes online have us cooking chicken in the slow cooker WAY too long.
How long does chicken need to cook in the slow cooker?
Prepare yourself. What I am about to tell you is either going to crush your slow cooker dreams OR bring much enlightenment to your soul: With the exception or larger recipes (like 8+ servings), It only takes 2.5-3.5 hours on LOW for boneless, skinless chicken breast to be fully cooked in the slow cooker. I kid you not. While writing our cookbook, From Freezer to Cooker, we have been methodically testing chicken breast recipes by taking the internal temperature at different points during the cooking time.
Over and over AND OVER again, we have found that chicken breast registers at 165° F (the FDA recommended safe temp) right around 3 hours on LOW. Sometimes less, sometimes more depending on the size of the breast or other ingredients in the slow cooker.
If you are cooking a larger recipe with chicken in it, we have found that it can take 4-6 hours. But that's it!
Here's another surprising thing. Don't shoot the messenger. But, do not cook chicken on HIGH unless you like overcooked, dried out, tough meat. Always cook on LOW.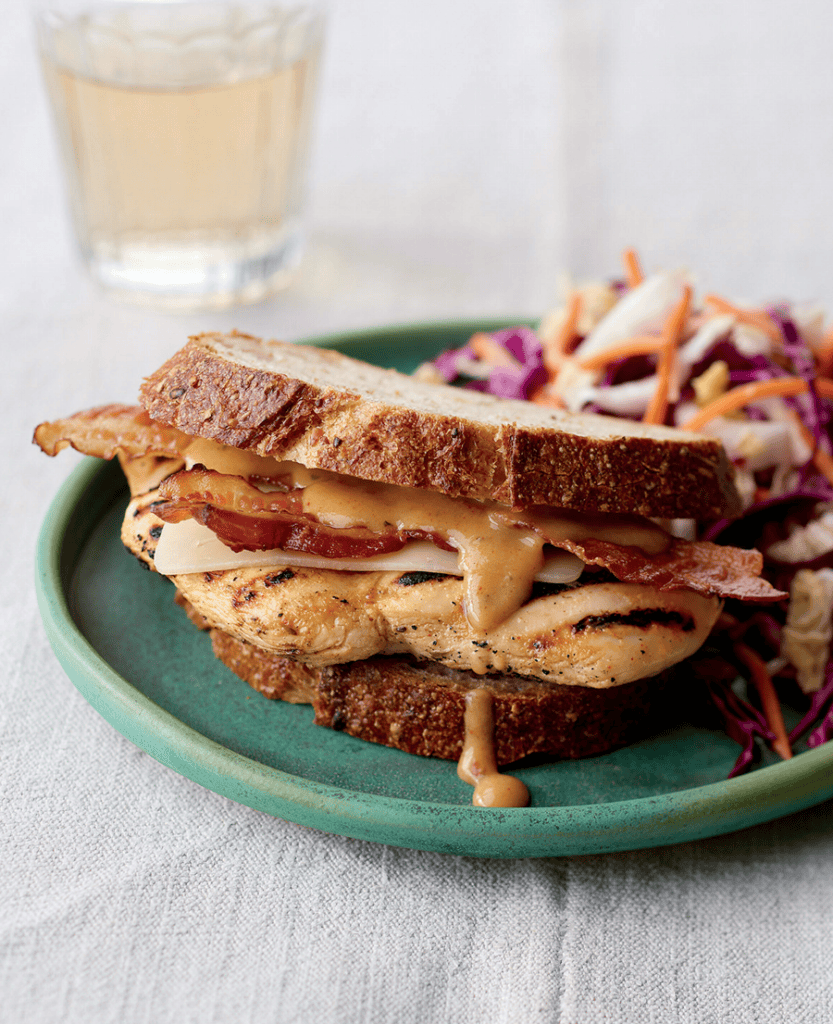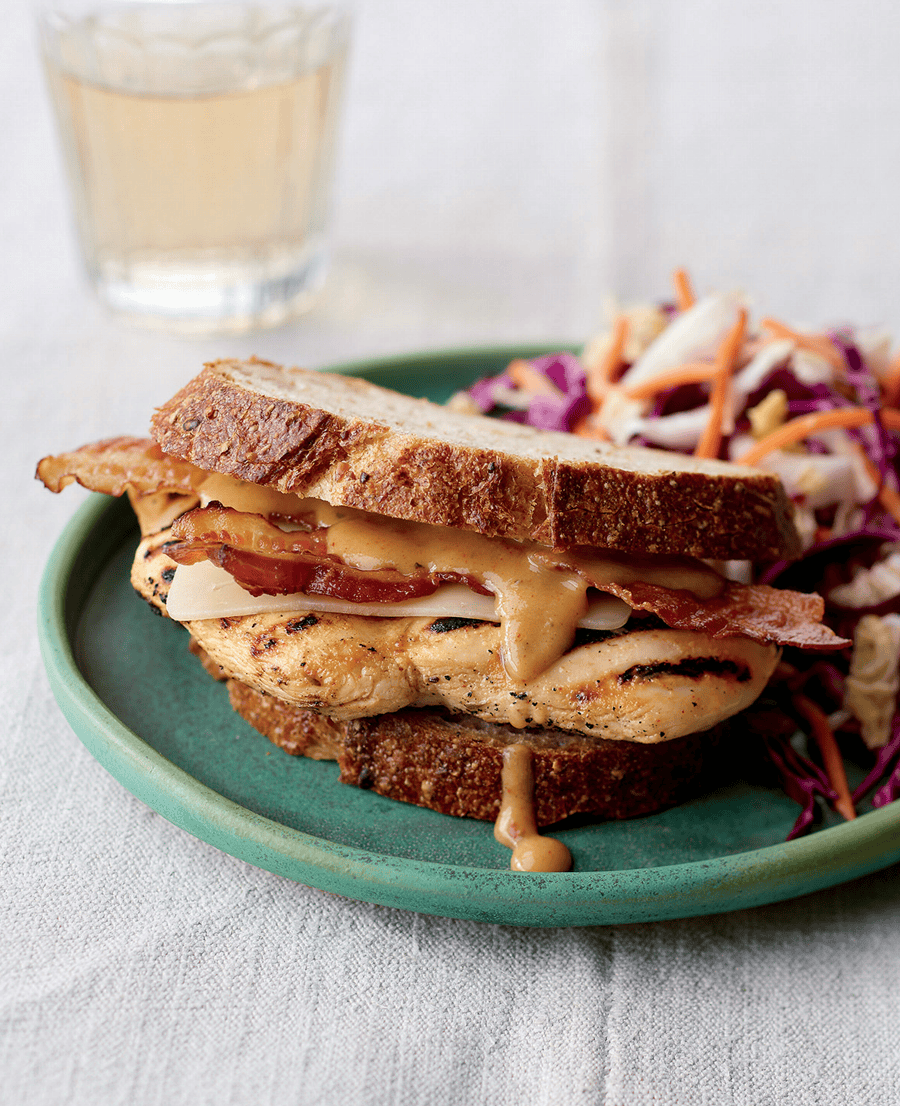 I know. It's sad. It's hard. But it's true.
Like you, I love the idea of putting a meal in the slow cooker in the morning and coming home to a dinner ready to eat. While that DOES work for certain cuts of beef, it simply doesn't not work with chicken. If you cook chicken all day (or on HIGH), it will be dry-dry-dry.
I know, I'm broken hearted, too. But I love you too much to not share the truth and the thermometer doesn't lie.
One Alternative: Use Chicken Thighs or Bone-In Chicken Breasts
If you do want a longer cooking time for chicken, use chicken thighs or bone-in split chicken breasts. These cuts can handle longer cooking times and retain their moisture a bit better. Our tests show they reach their internal safe temperature anywhere from 3-4 on LOW. However, America's Test Kitchen (a source we really trust!), says they can withstand cooking times of up to 4-6 hours on LOW. It's still not that all day recipe but might be a great meal to throw in the slow cooker around lunch time.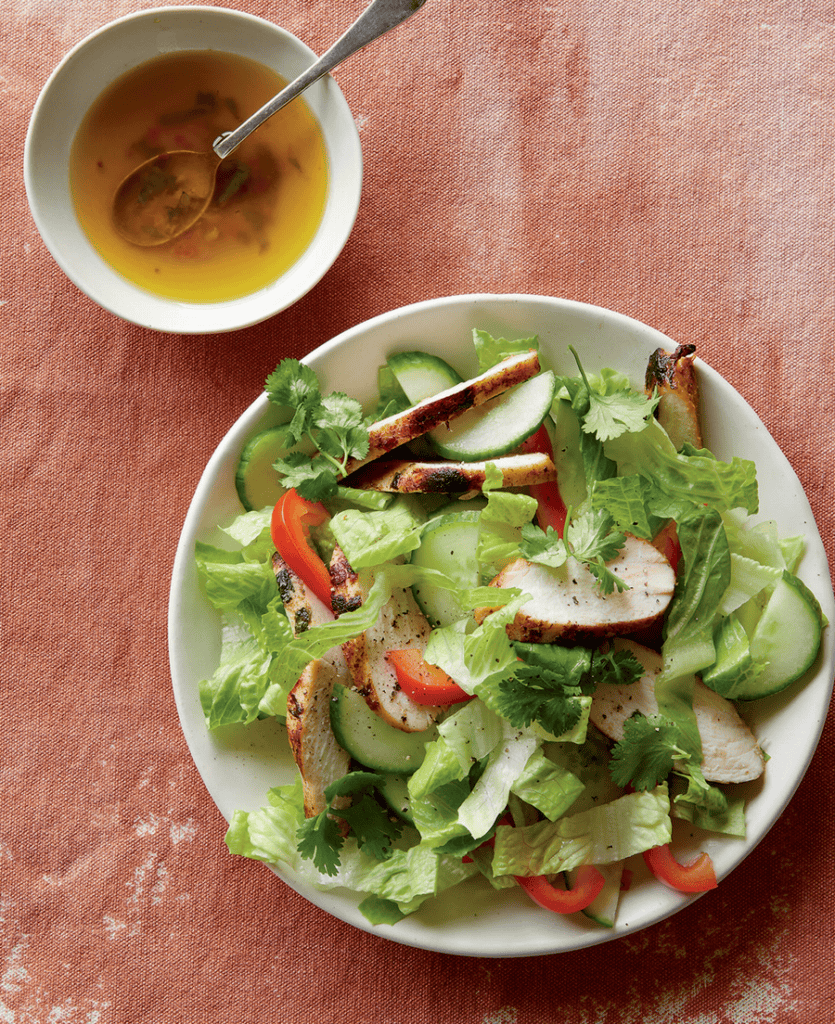 Recipe Images are from: From Freezer to Table
https://thrivinghomeblog.com/wp-content/uploads/2018/04/Screen-Shot-2018-04-11-at-8.37.06-AM.png
1106
900
Polly Conner
https://thrivinghomeblog.com/wp-content/uploads/2019/10/thrivinglogo.png
Polly Conner
2018-04-11 09:06:28
2018-12-05 08:39:44
How Long Should I Cook Chicken in the Slow Cooker?