20+ Easy Crock Pot Recipes
This post may contain affiliate or sponsored links. Please read our disclosure policy.
One of my secrets to low-stress family dinners or hosting a crowd is to utilize this list of easy crock pot recipes. Why? It allows me to work ahead and then relax during dinner, knowing that a warm, comforting dish is ready to go when we are. You're going to love these well-tested meals!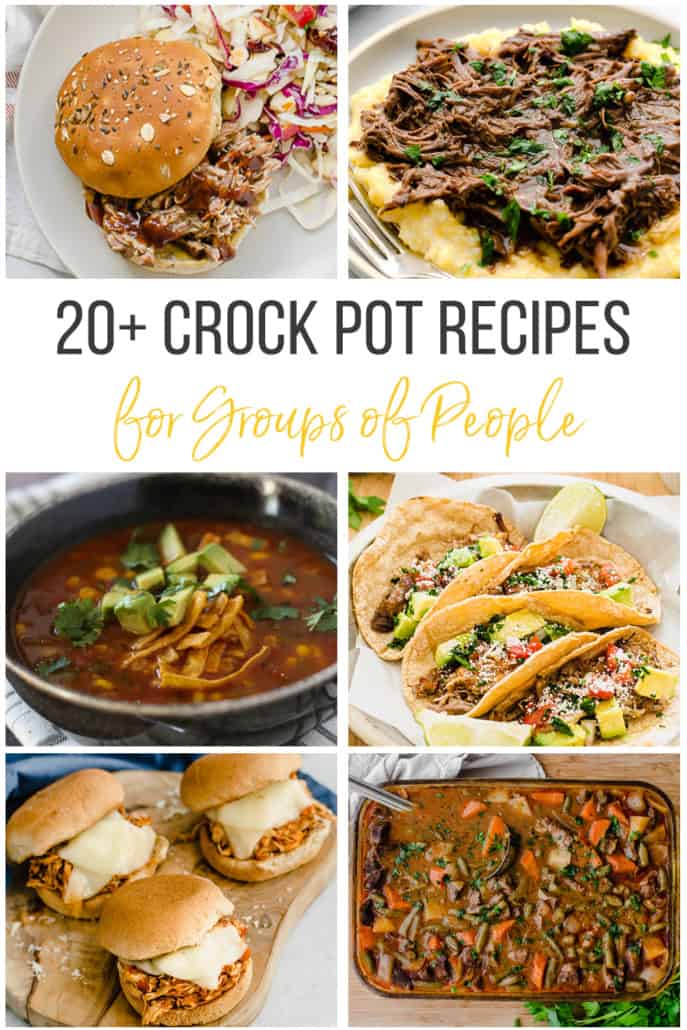 We love crock pot recipes so much, we even wrote a cookbook full of delicious slow cooker (and Instant Pot) recipes: From Freezer to Cooker! If you don't find a crock pot recipe in this list that hits the spot, be sure to check out our cookbook!
Don't Overcook (or Undercook) Your Crock Pot Recipes!
After testing hundreds of recipes for our website and cookbooks, we have narrowed down the perfect cooking times for slow cooker recipes. To make it easy for you, we've put them in one nice, easy chart. Download it, print it, snuggle it, and thank us later.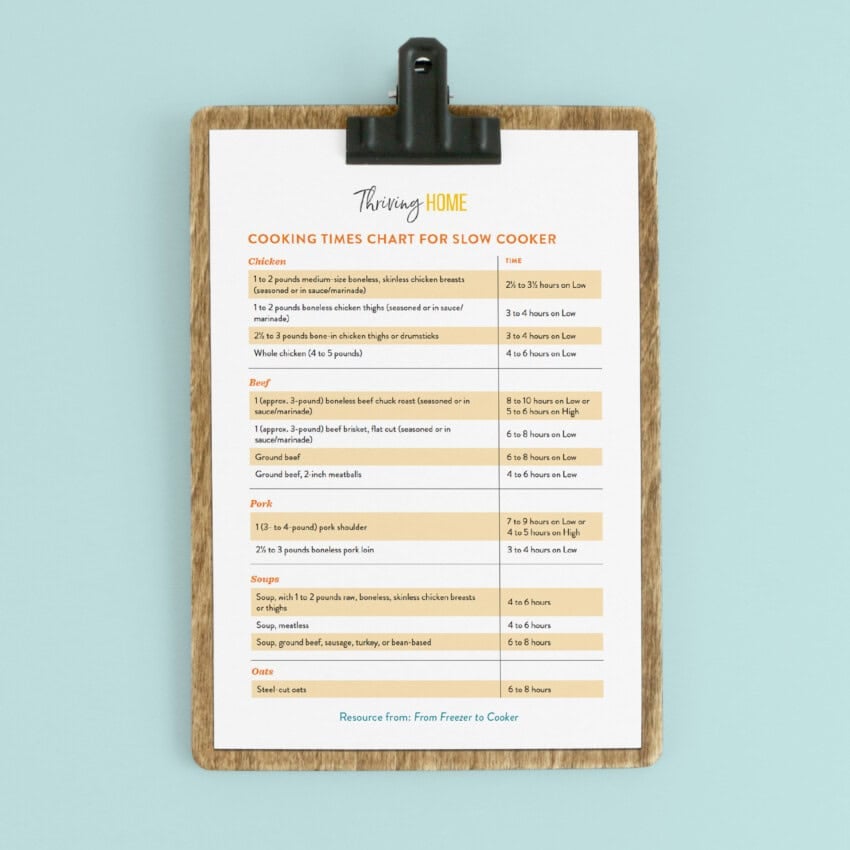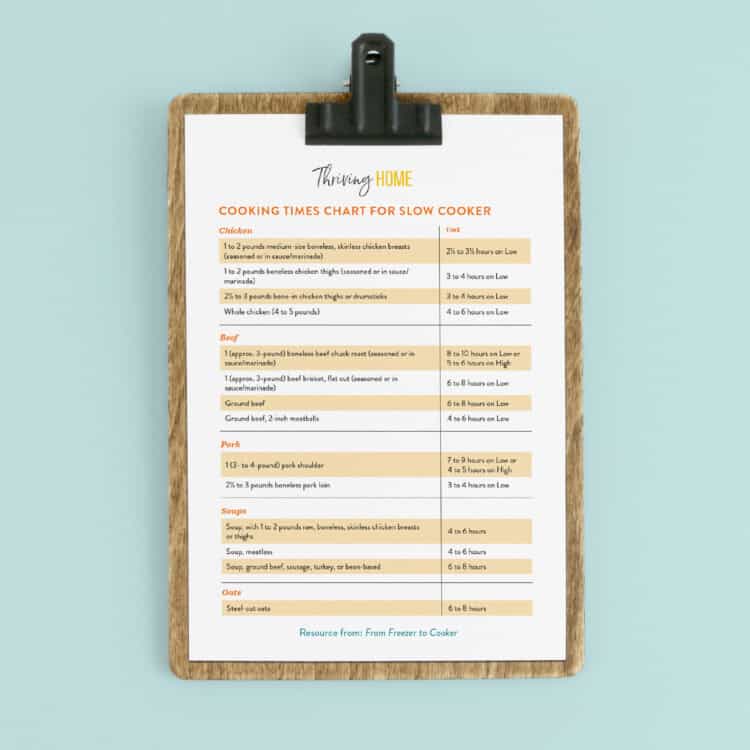 Slow Cooker Cooking Times Chart (Free!)
We spent years testing slow cooker timing for various recipes for our second cookbook. We put all our knowledge into one handy printable cheat sheet for you. Never overcook (or undercook) a crock pot meal again!
Download Now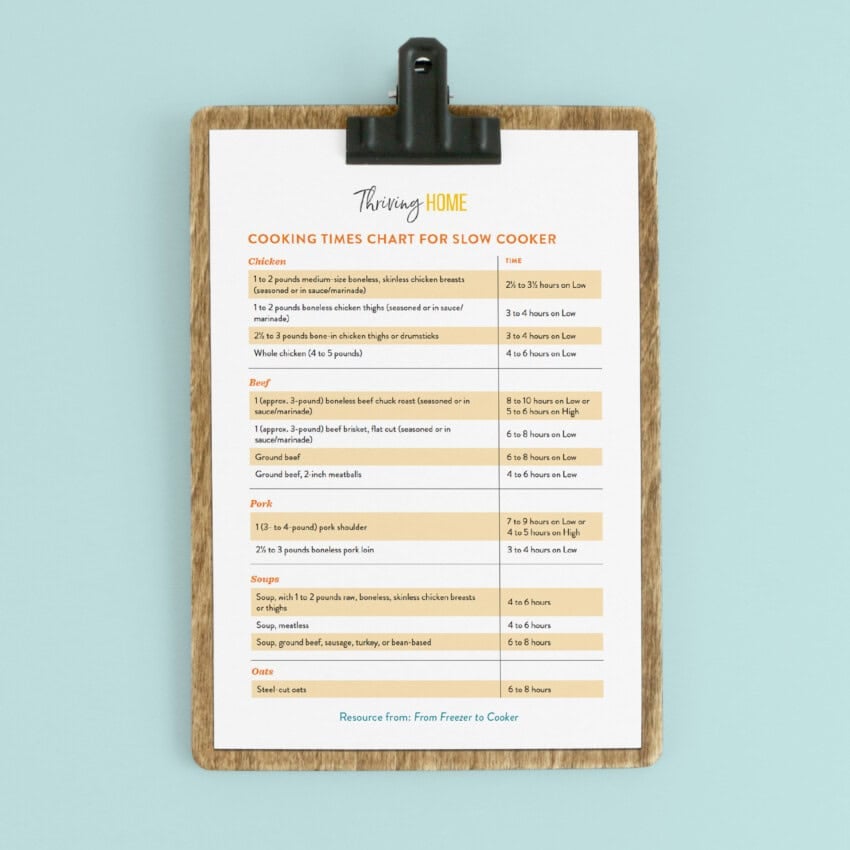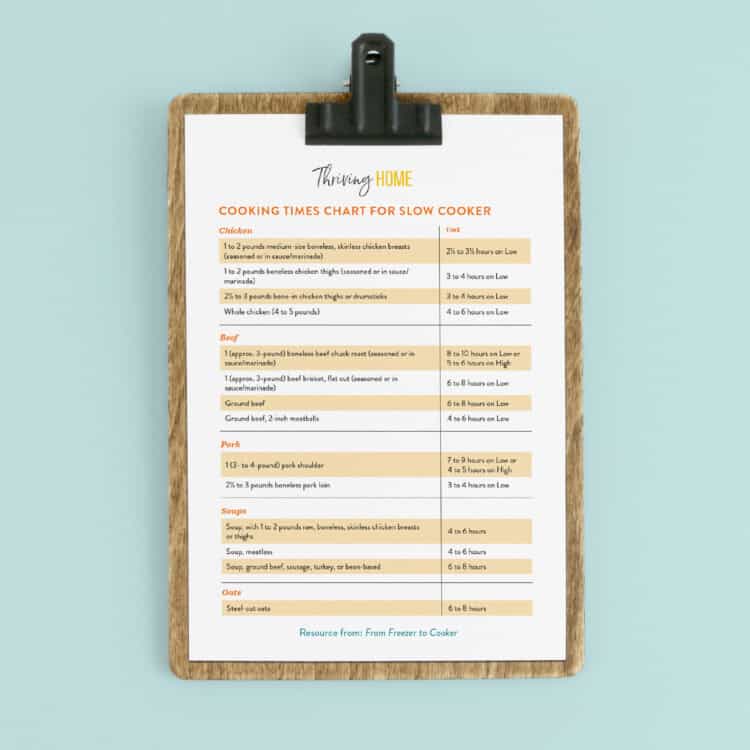 20+ Easy Crock Pot Recipes
Whether you're searching for crock pot party food or just some really good family crock pot recipes, you've come to the right place! These amazing recipes are all tried and true ones we've used in our homes for years.
This might be the easiest recipe of all for a crowd or simple weeknight meal. Simply dump raw chicken breasts (that's right, no pre-cooking!), marinara sauce, and a little seasoning into the crock pot, and you'll have a delicious sandwich filling in a few hours. Kids love this one, too.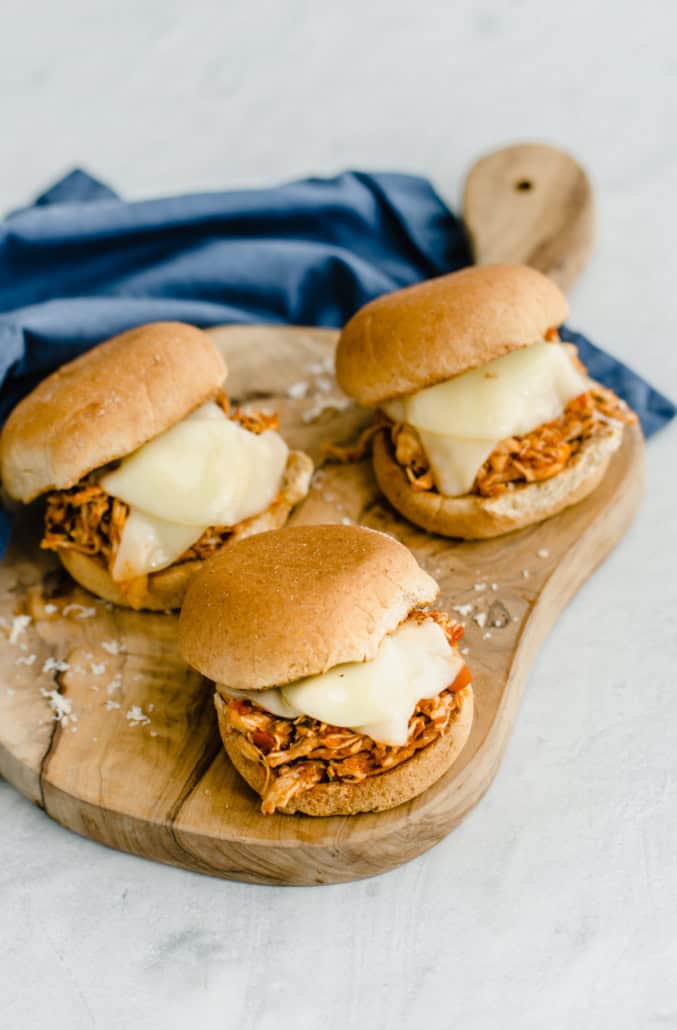 ---
I love how easy and budget-friendly this slow cooker meal is for a group or for a family on a budget. Serve with our Killer Homemade BBQ Sauce and 5 Ingredient Coleslaw on the side.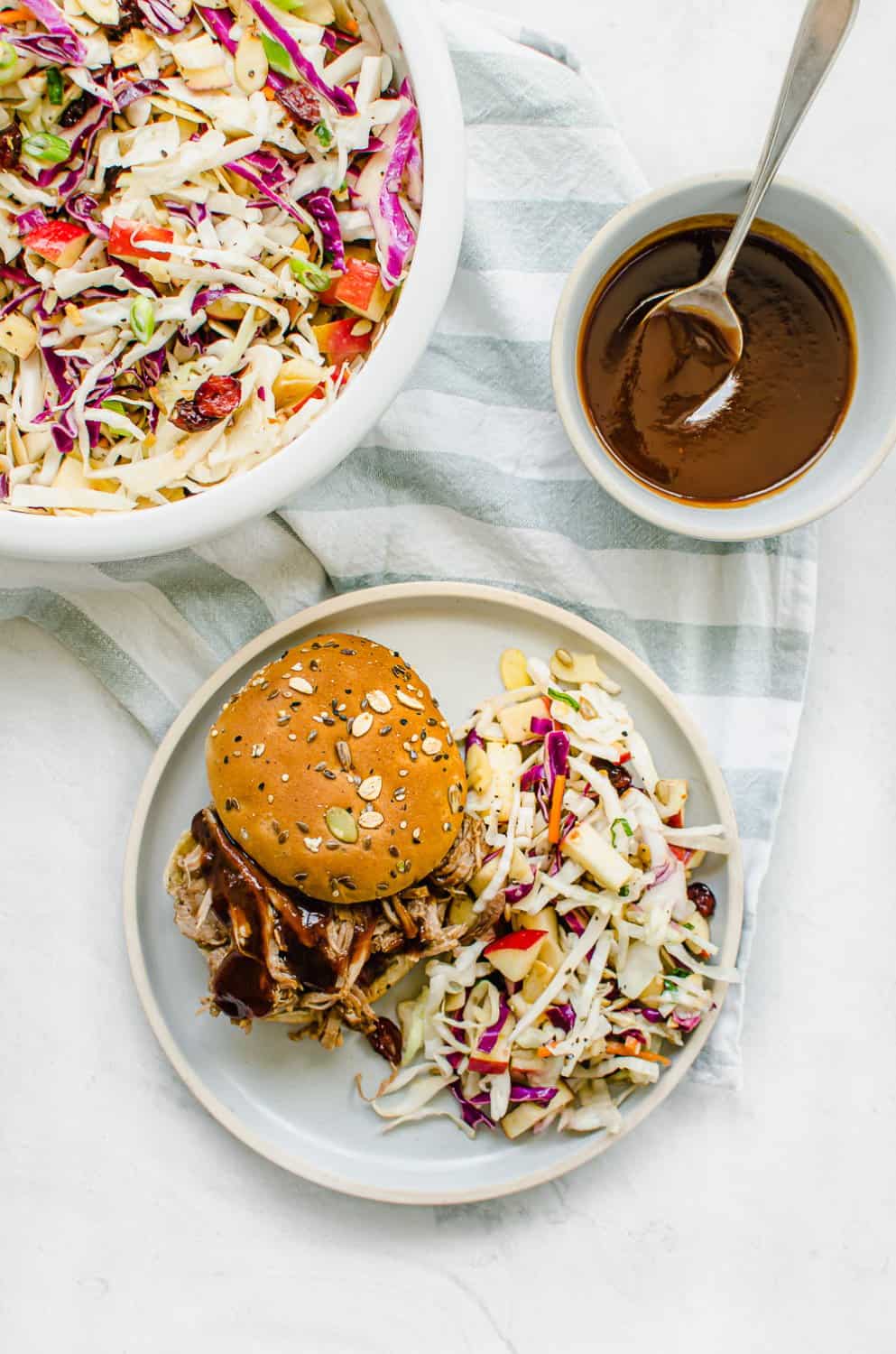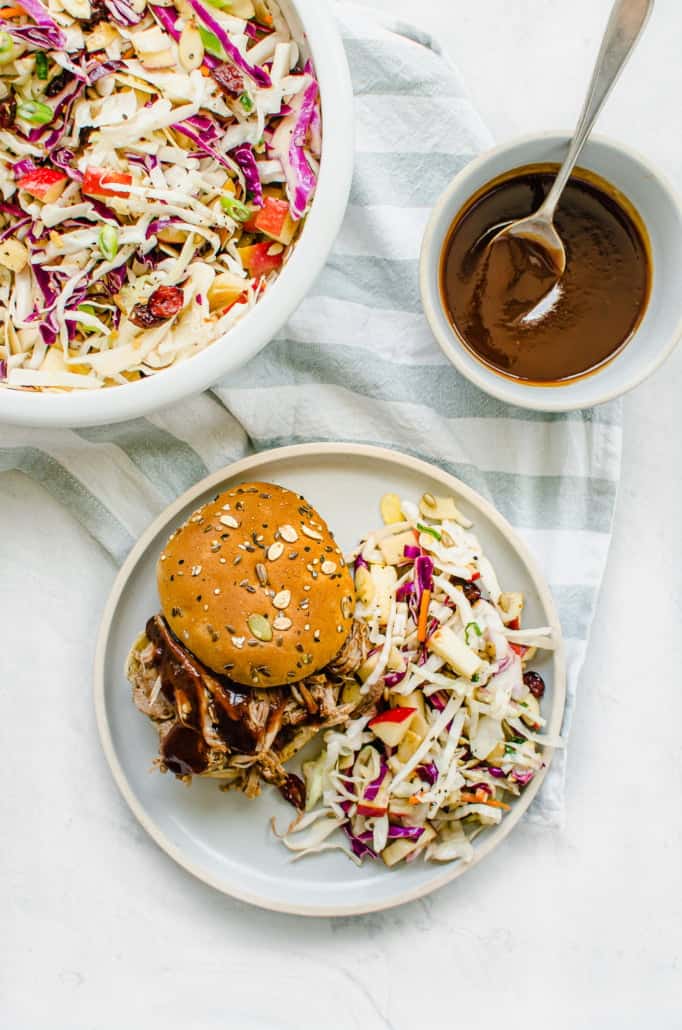 ---
These drumsticks require only 4 pantry ingredients and come out moist and delicious every time. Not only are they gluten-free and dairy-free, but they work great as a make-ahead freezer meal too. All ages love these.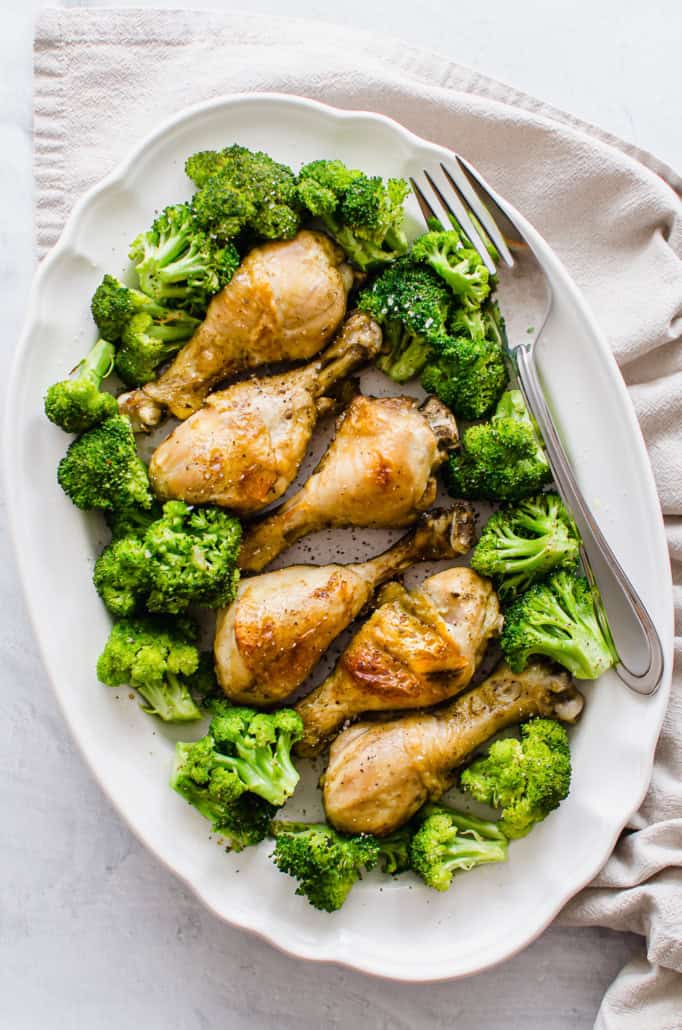 ---
Everyone loves breakfast for dinner! Guests will oooh and ahhhh over this gourmet casserole at your next brunch or holiday gathering. Its depth of flavor and beautiful color come from the bacon, onions, garlic, kale, roasted red peppers, and Gruyere and Parmesan cheeses. Bonus: It's naturally gluten-free.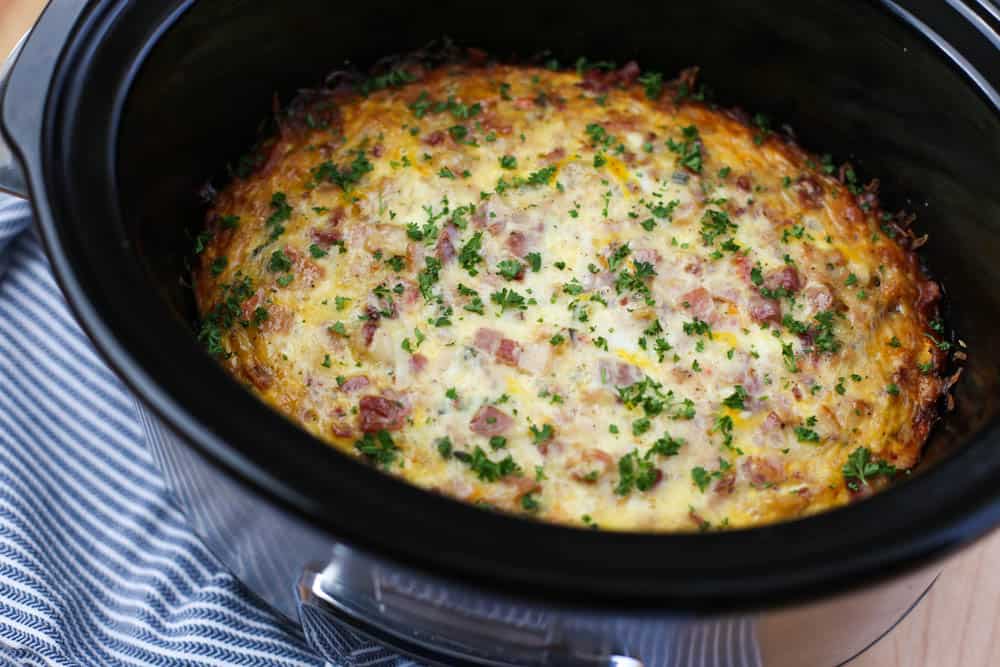 ---
It's hard not to like Carnitas made in the slow cooker. In fact, pork shoulder is one of my favorite cuts of meat to cook this way! Carnitas can be prepped in minutes, they make a great freezer meal, and they feed a large number of people.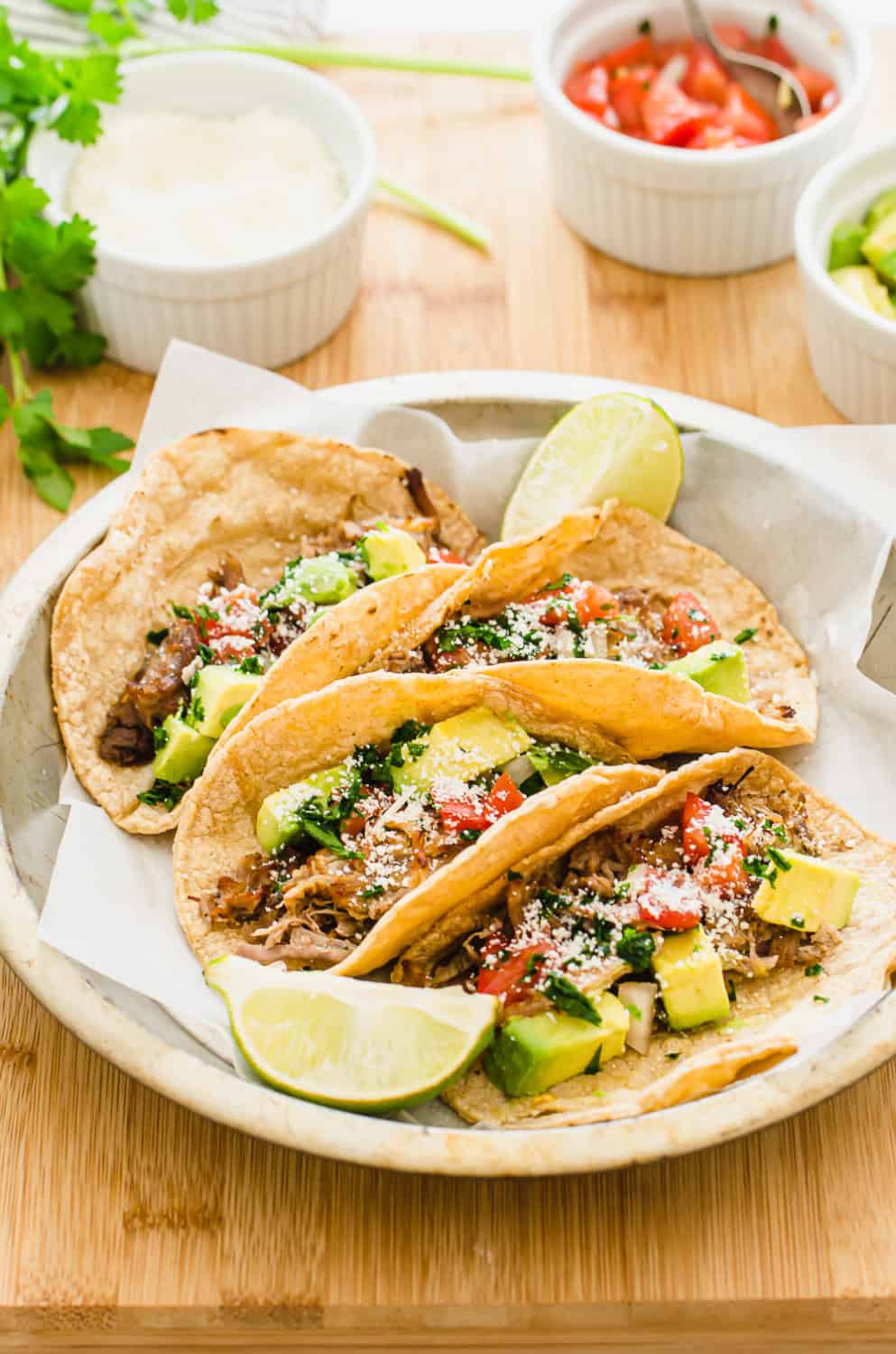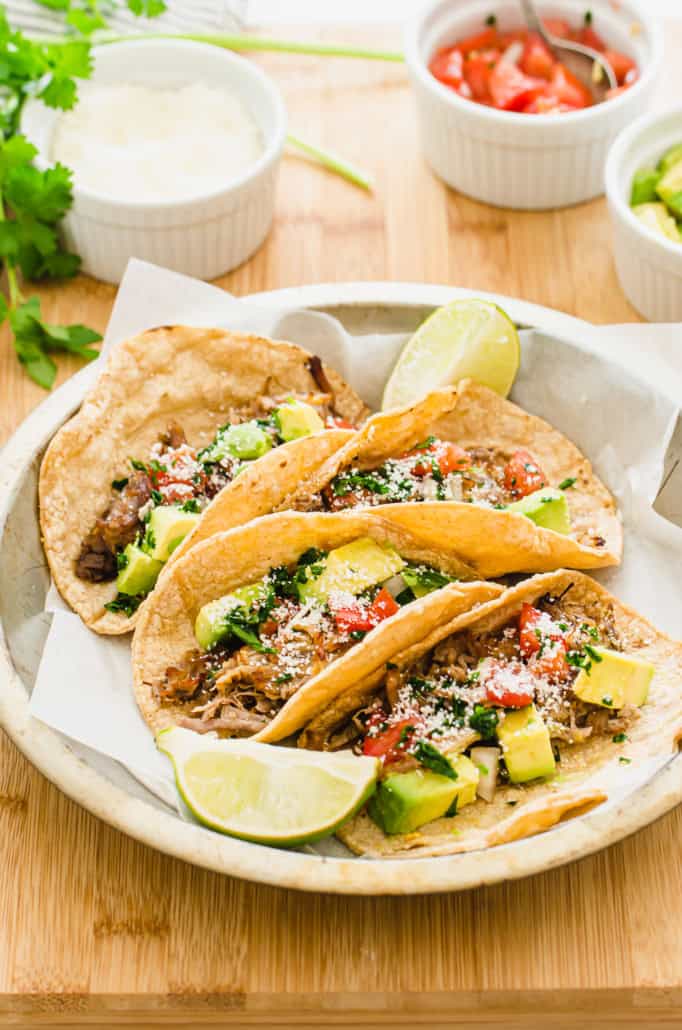 ---
This dump-and-go Tortilla Soup is one of the easiest and cheapest you'll ever make. Almost every ingredient comes straight from your pantry and is quite healthy. We love it so much we included it in our cookbook, From Freezer to Cooker.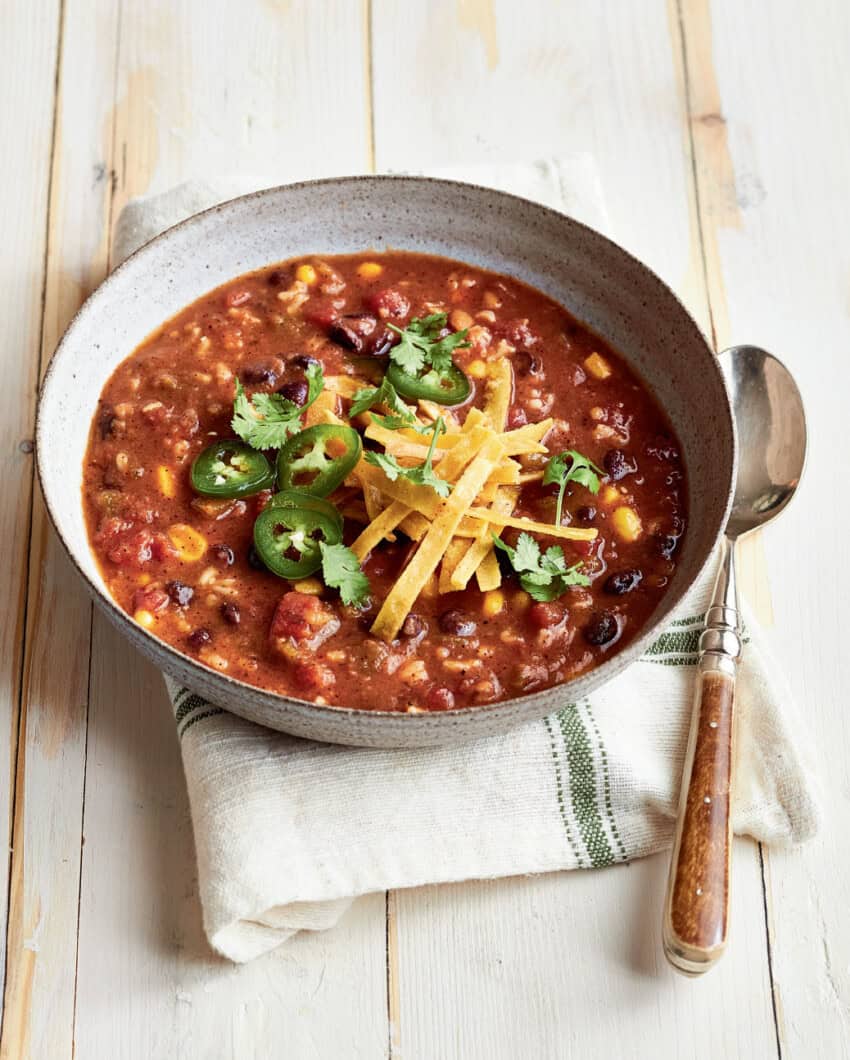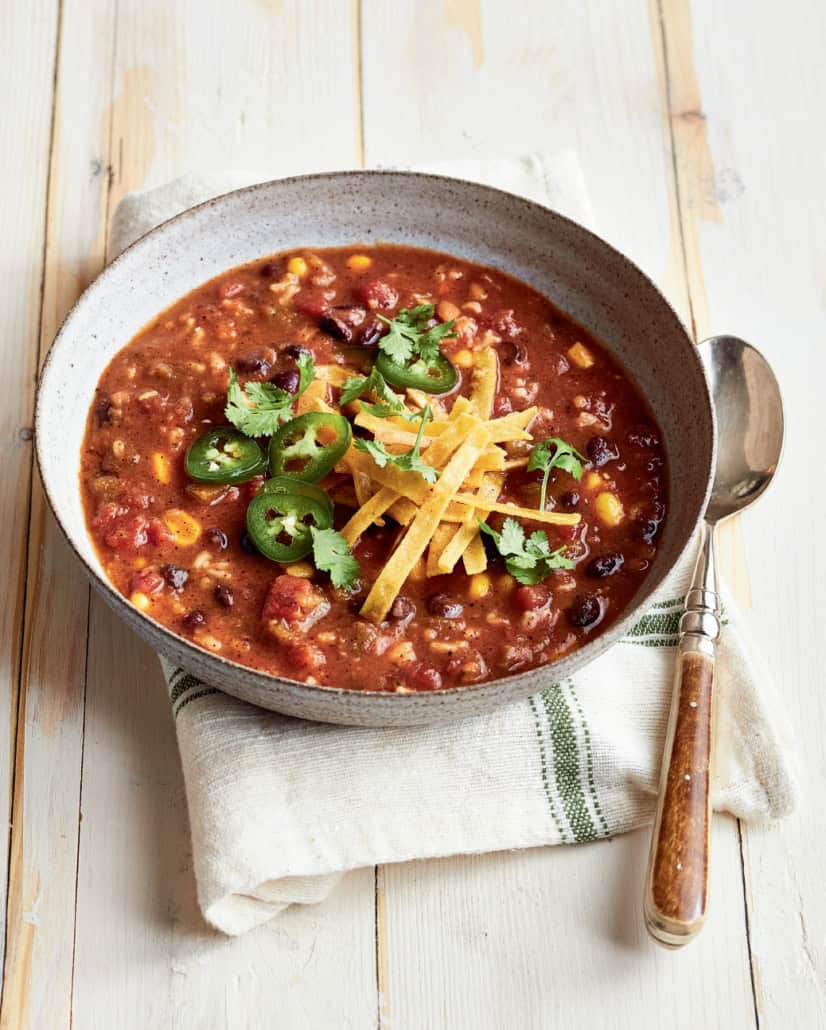 ---
With only 6 main ingredients, this Crockpot Spaghetti Sauce couldn't be easier or tastier! Serve over pasta, zoodles, or spaghetti squash for a delicious and healthy dinner.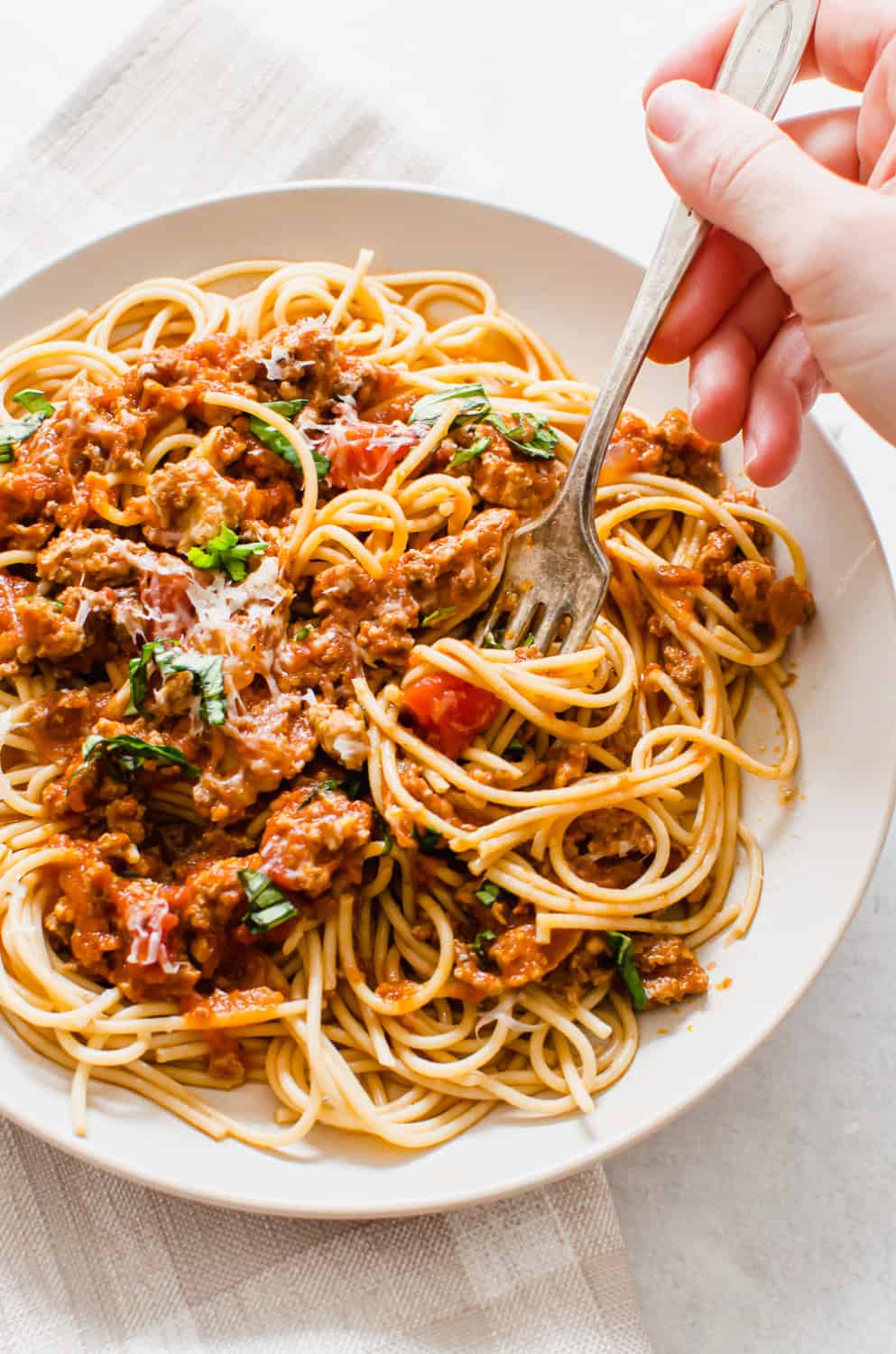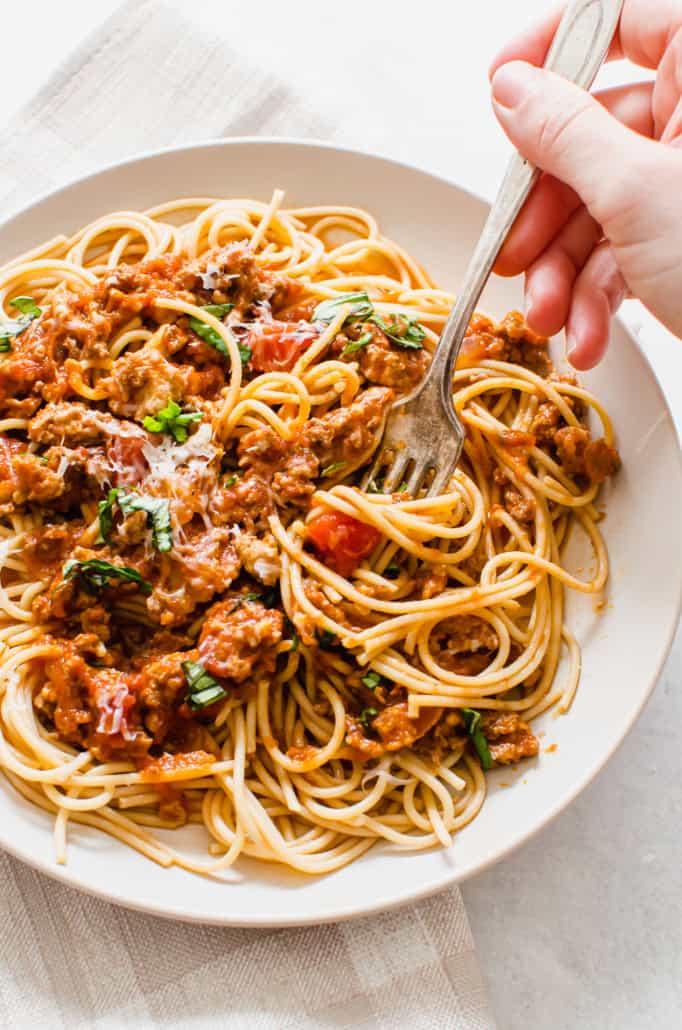 ---
A little sweet and a little spicy, this EASY Slow Cooker Honey Bourbon Chicken recipe is BIG on flavor and takes just minutes. It's a fan favorite and, of course, freezer friendly.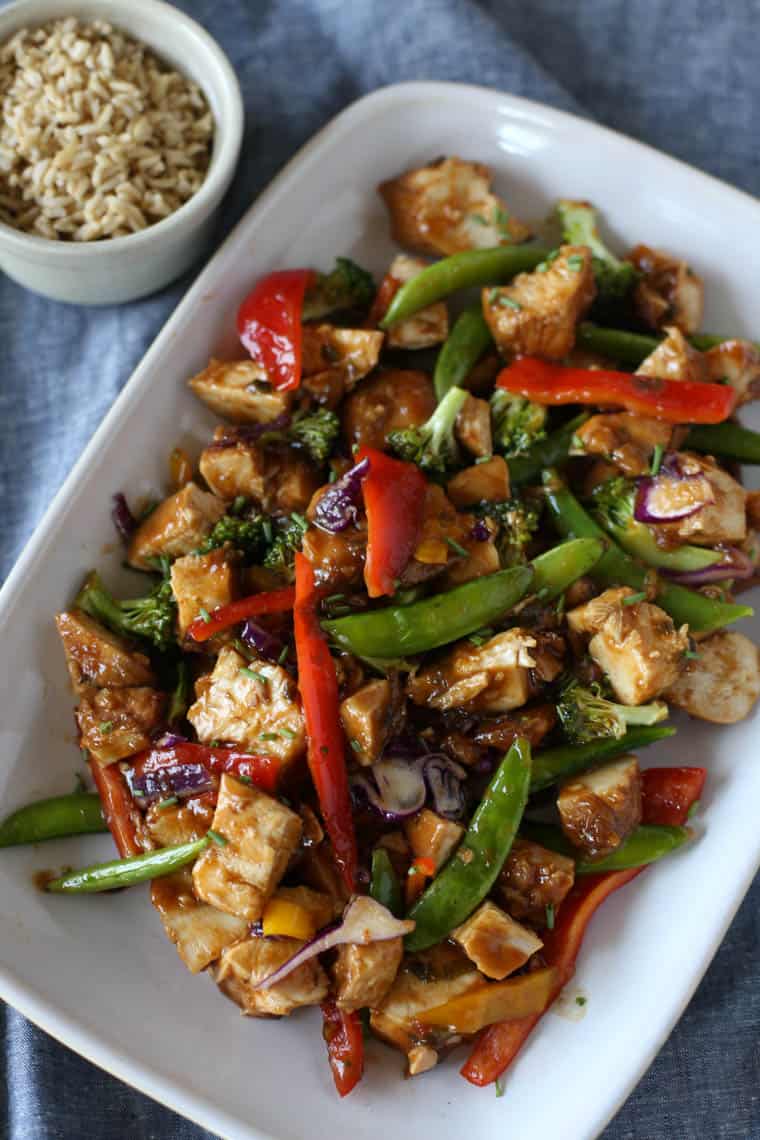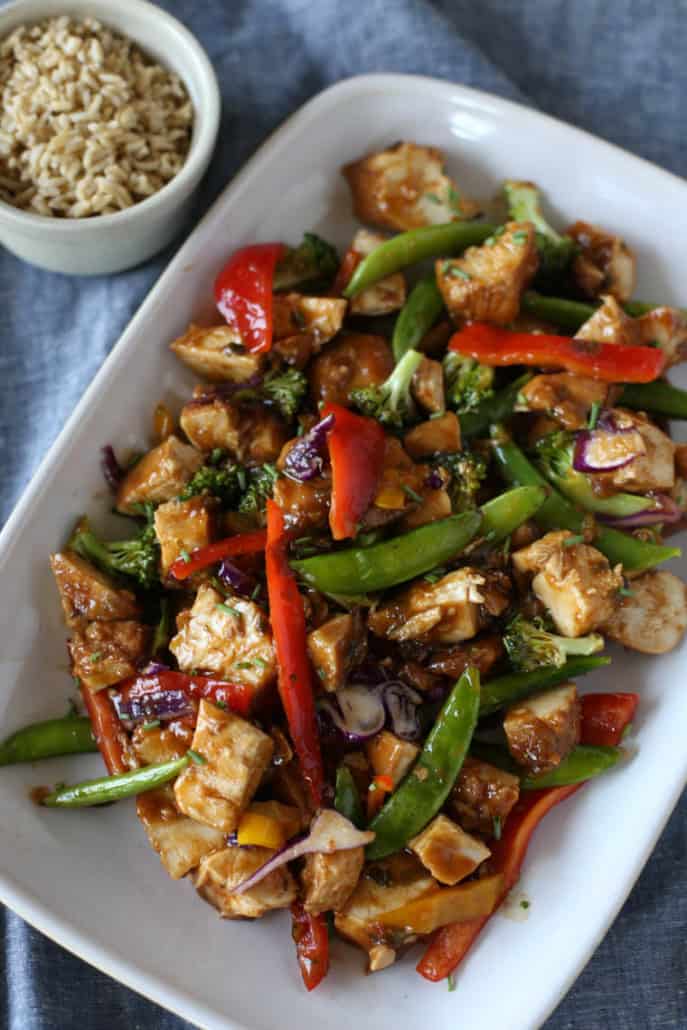 ---
These delectable sandwiches will become your new best friend on a busy night. Pressure cook your roast to perfection in our flavorful sauce. You'll end up with fall-apart, shredded beef and an au jus you may just want to drink in about an hour.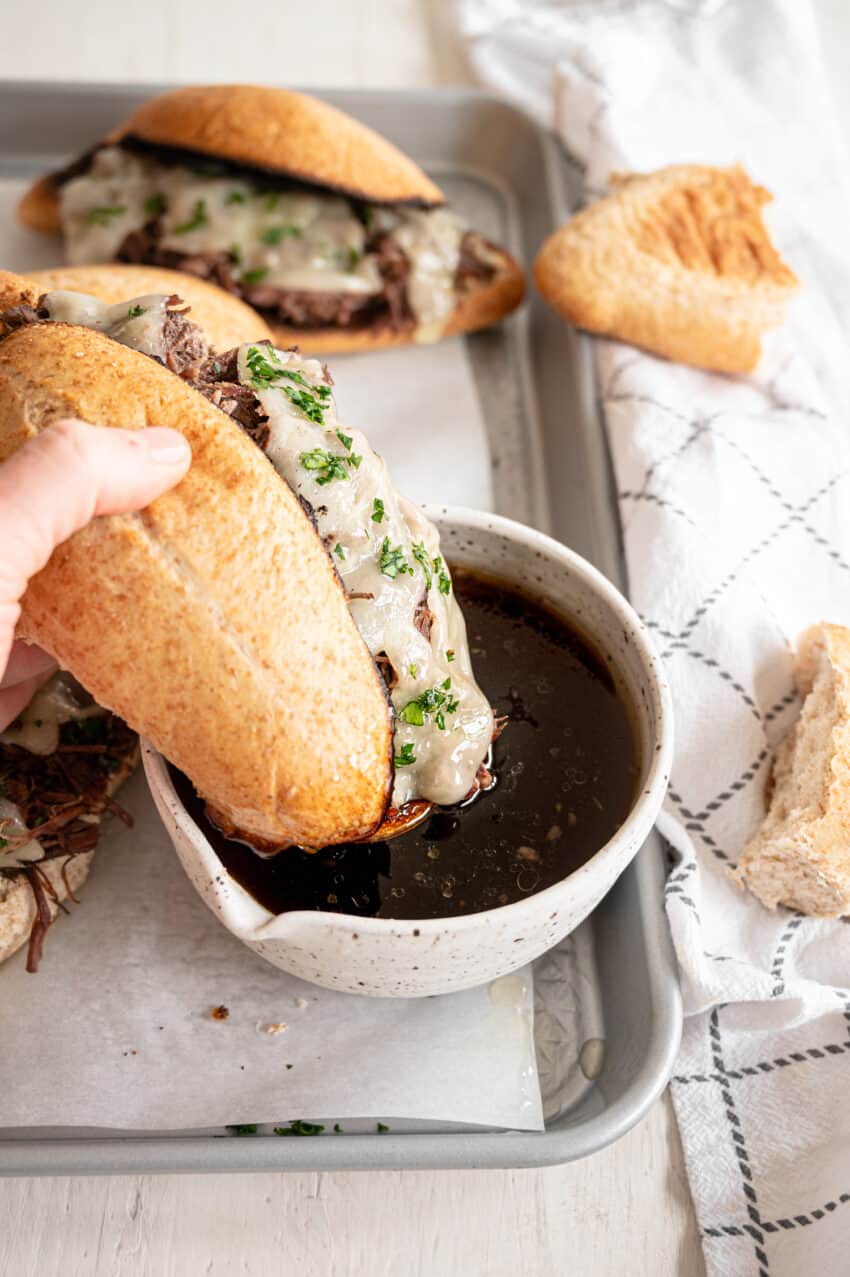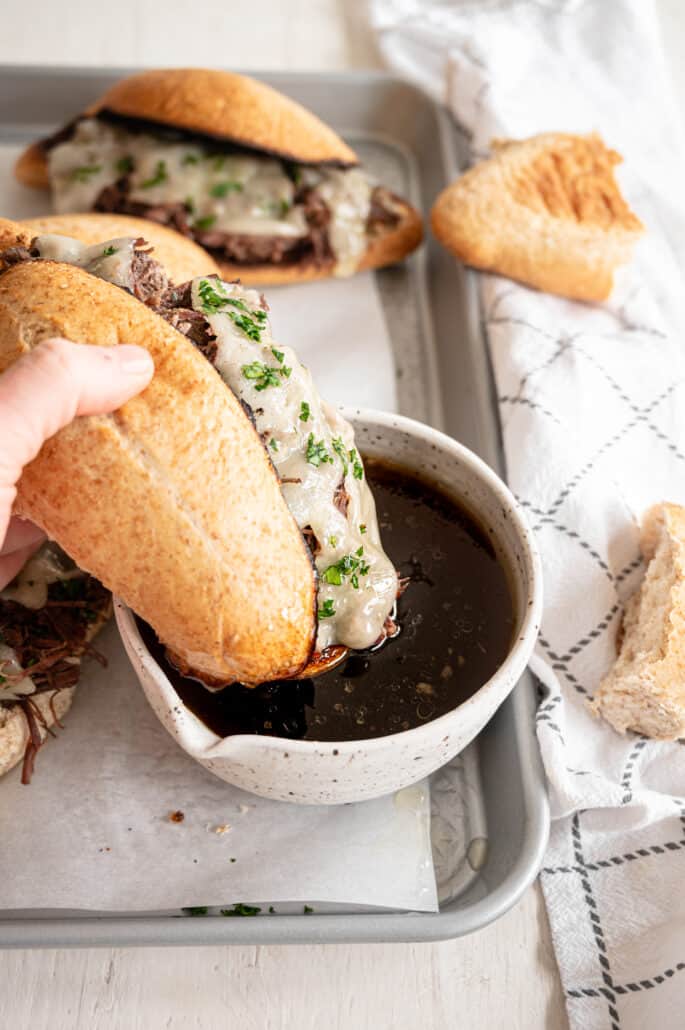 ---
The great thing about this meal is you can make it in advance and toast them in the oven right before you're ready to eat. Set them out with an assortment of toppings like salsa, guacamole, pico de gallo, or sour cream. You can also serve with our colorful Fiesta Chopped Salad and some tortilla chips.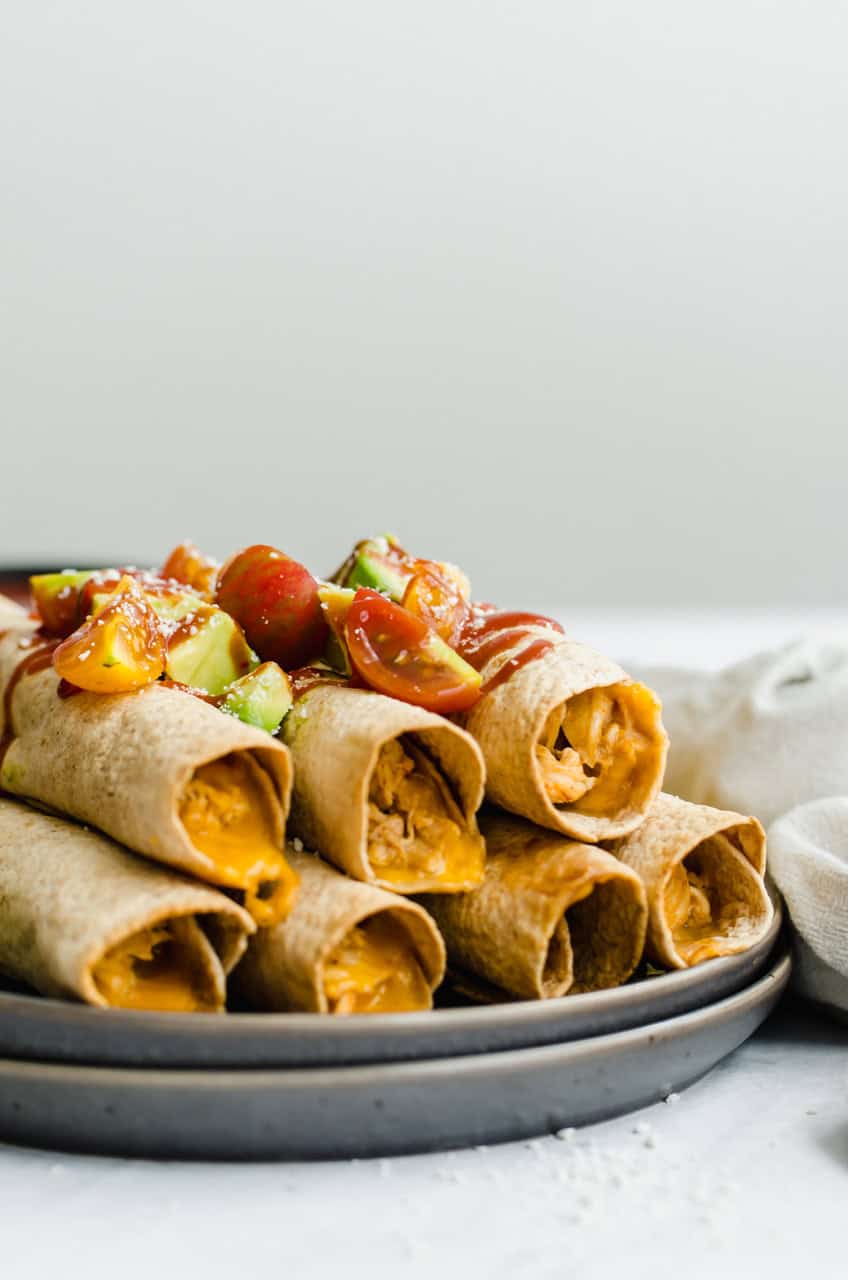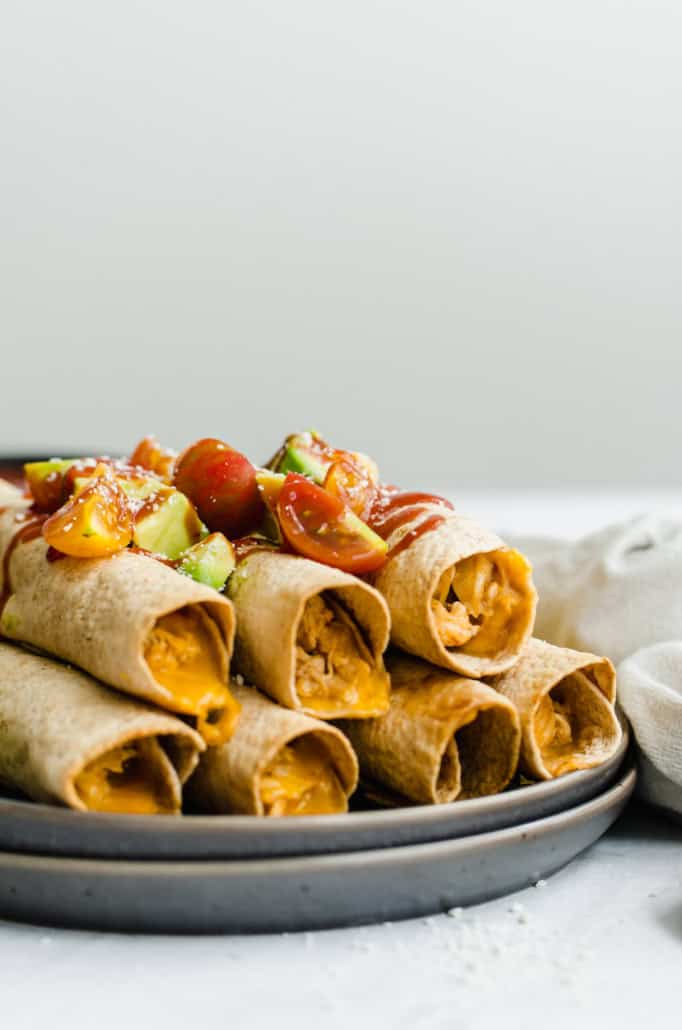 ---
This is a reader favorite! Serve this dump-and-go meal over mashed potatoes or polenta for the perfect Sunday dinner.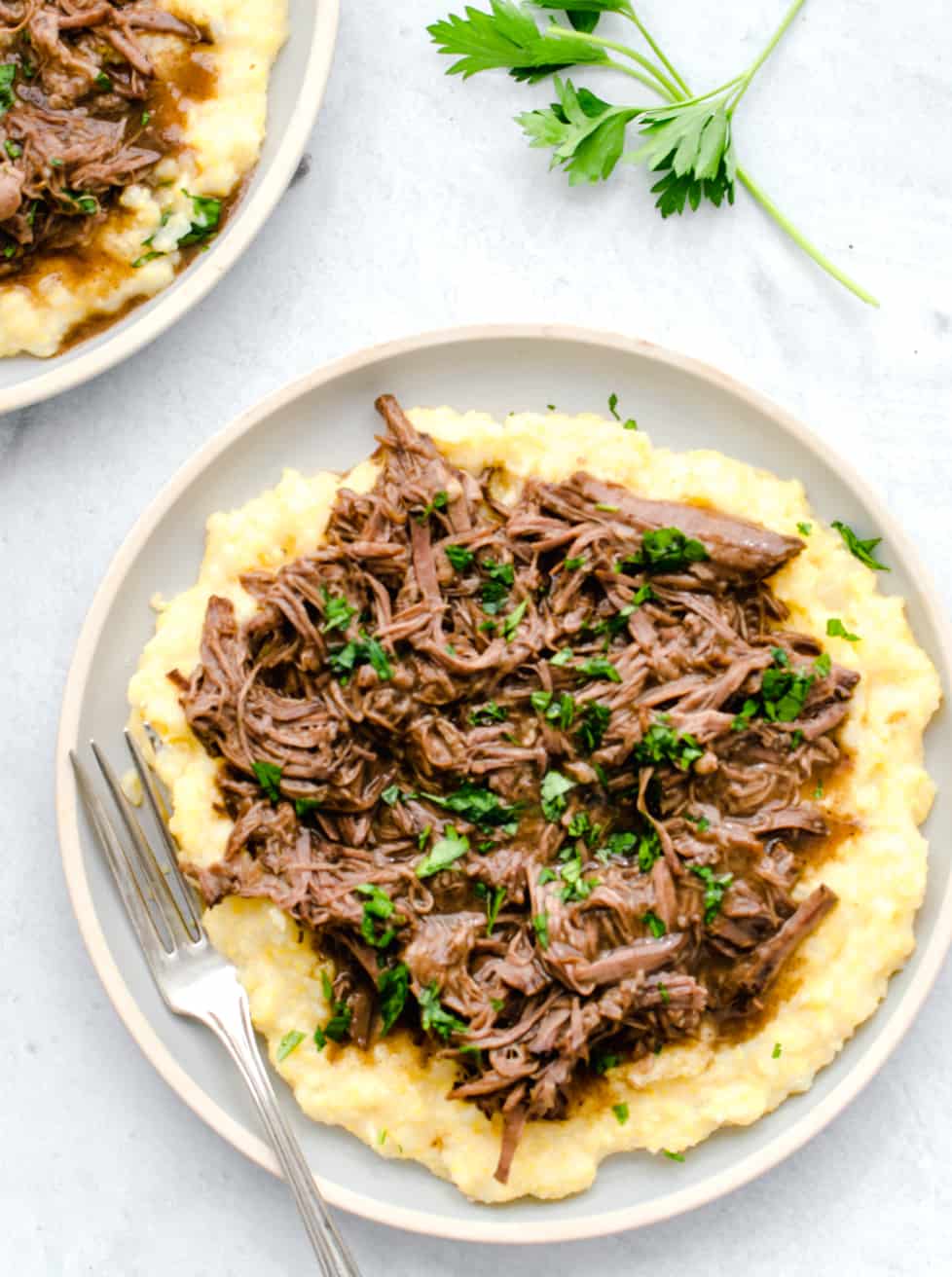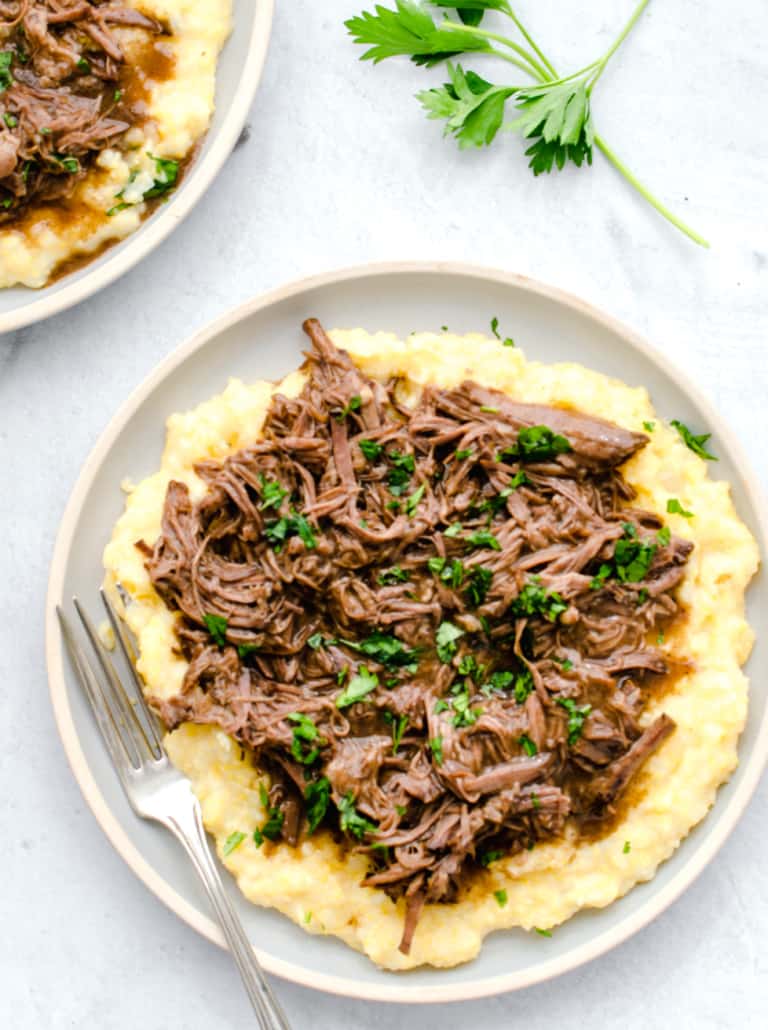 ---
This scrumptious soup is a total crowd pleaser. Serve it with our Autumn Chopped Salad for an amazing dinner.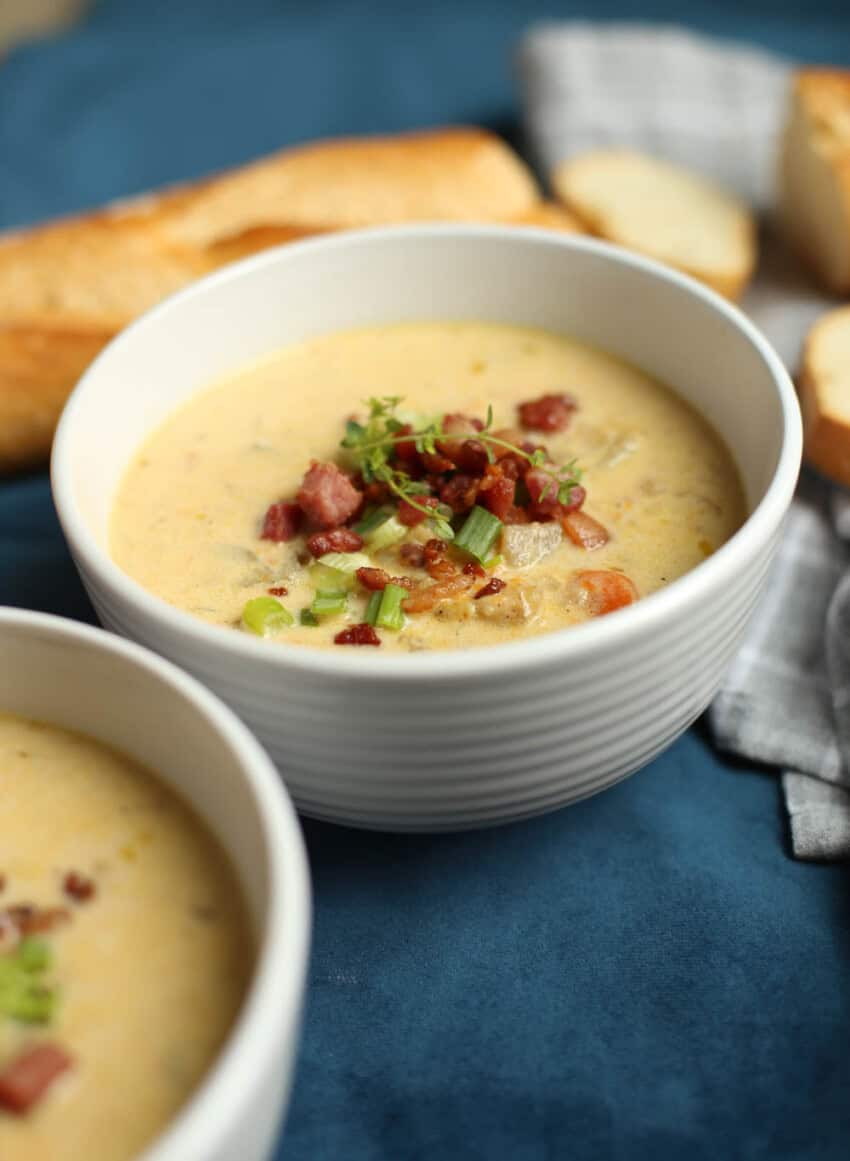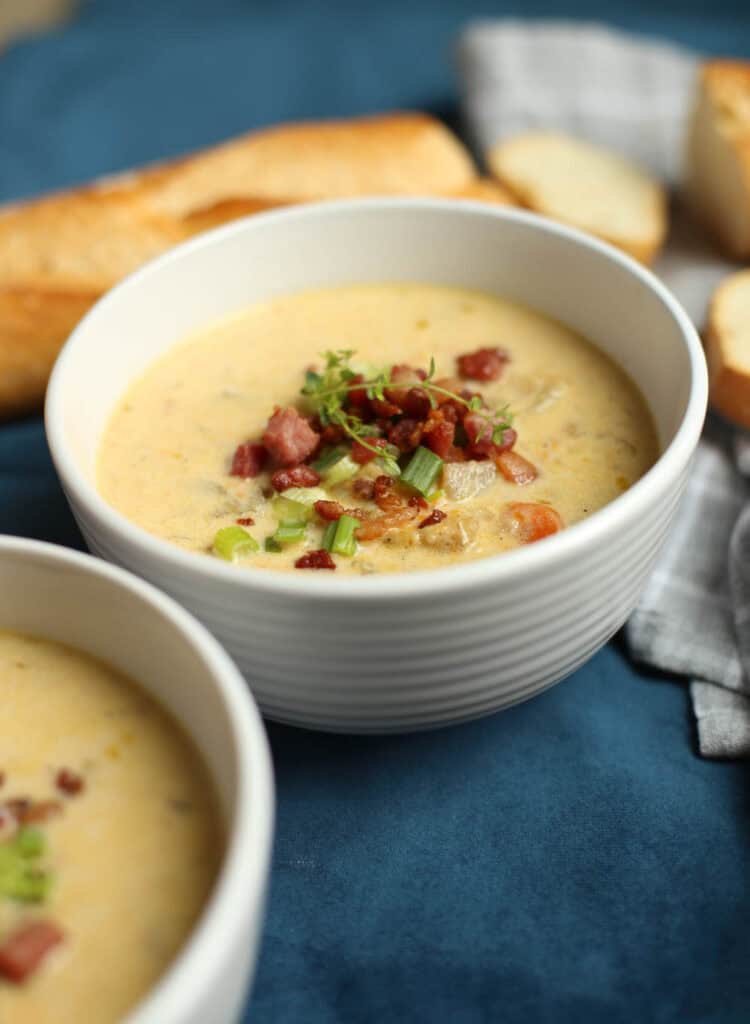 ---
You may never return to making chicken and dumplings on the stove. It's soooo good made in the crockpot. One of our family favorites!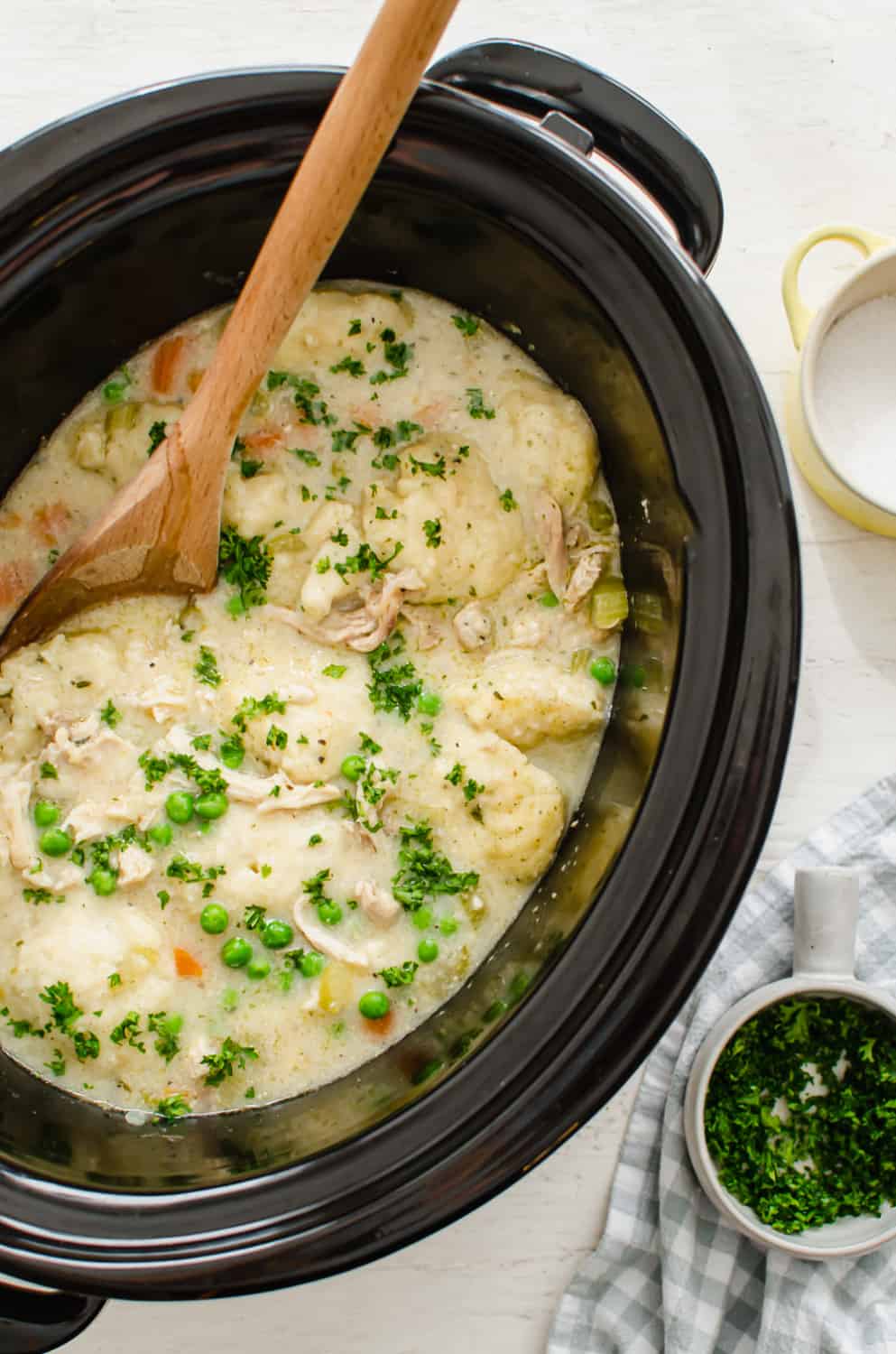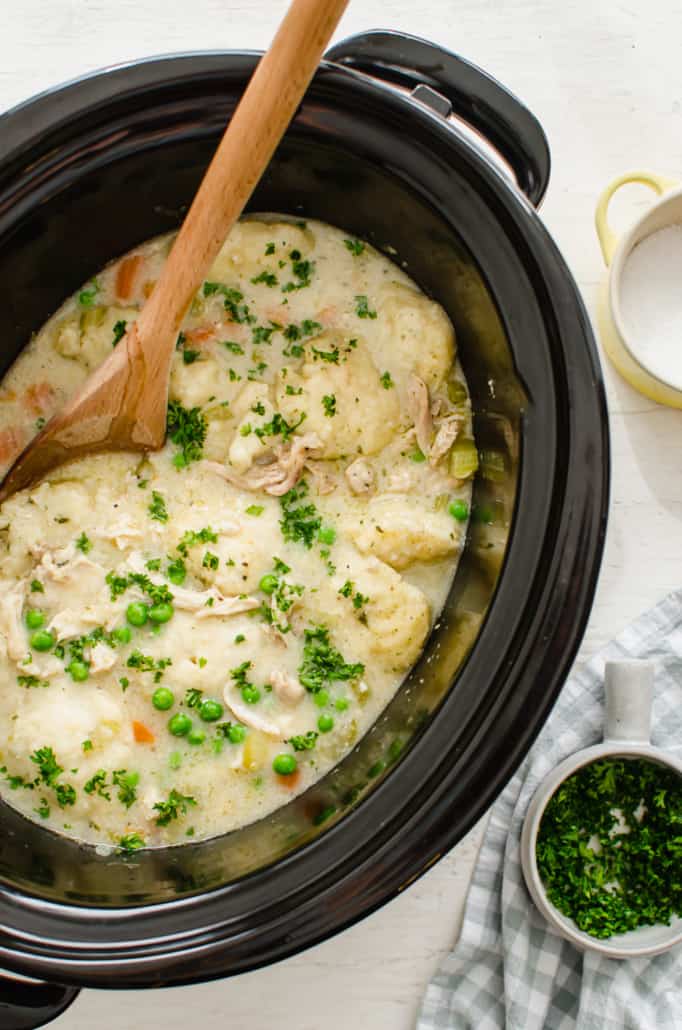 ---
This well-seasoned, fall-apart shredded BBQ Beef will make your home smell amazing! Serve with our Homemade BBQ Sauce for extra deliciousness!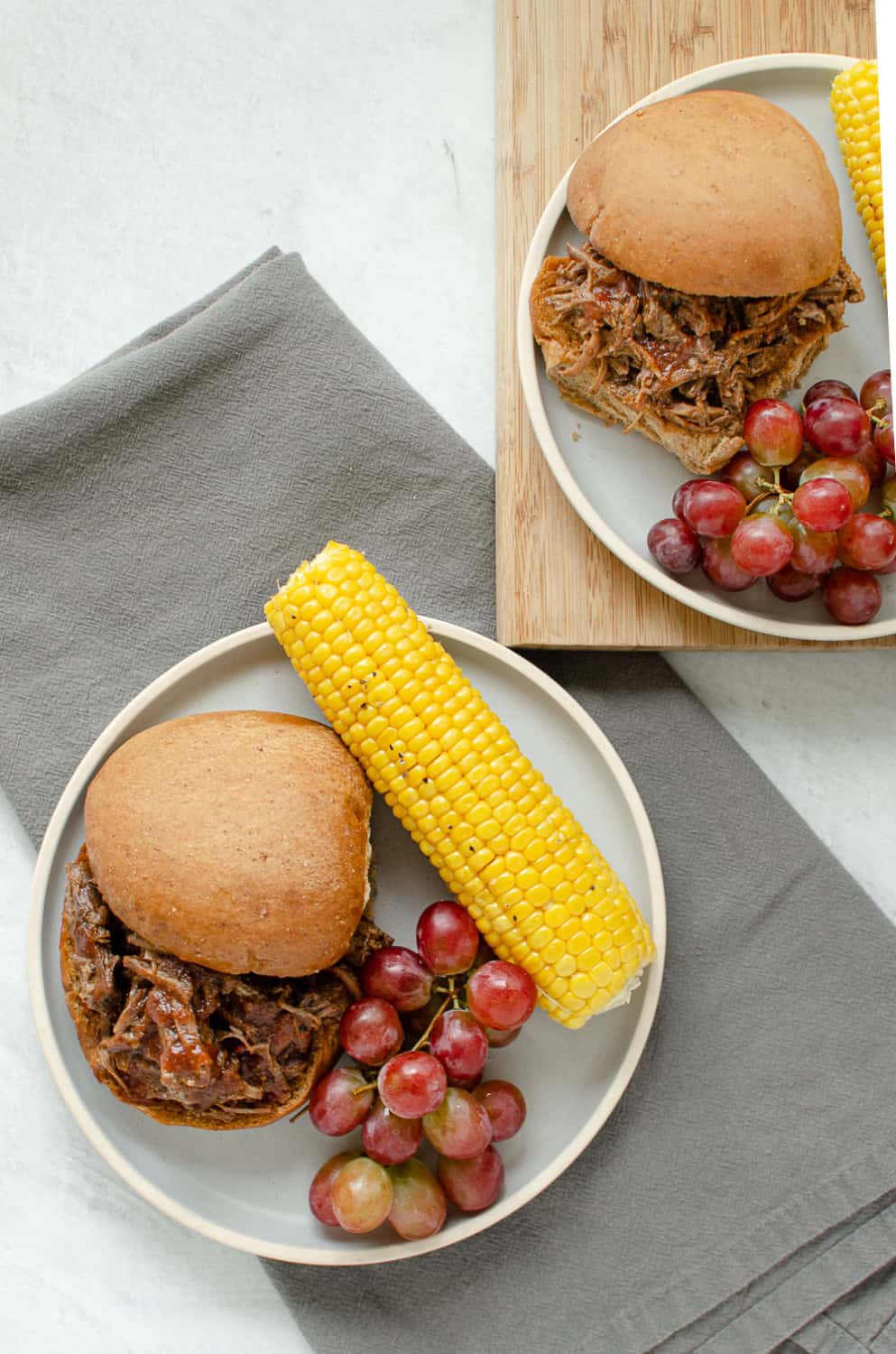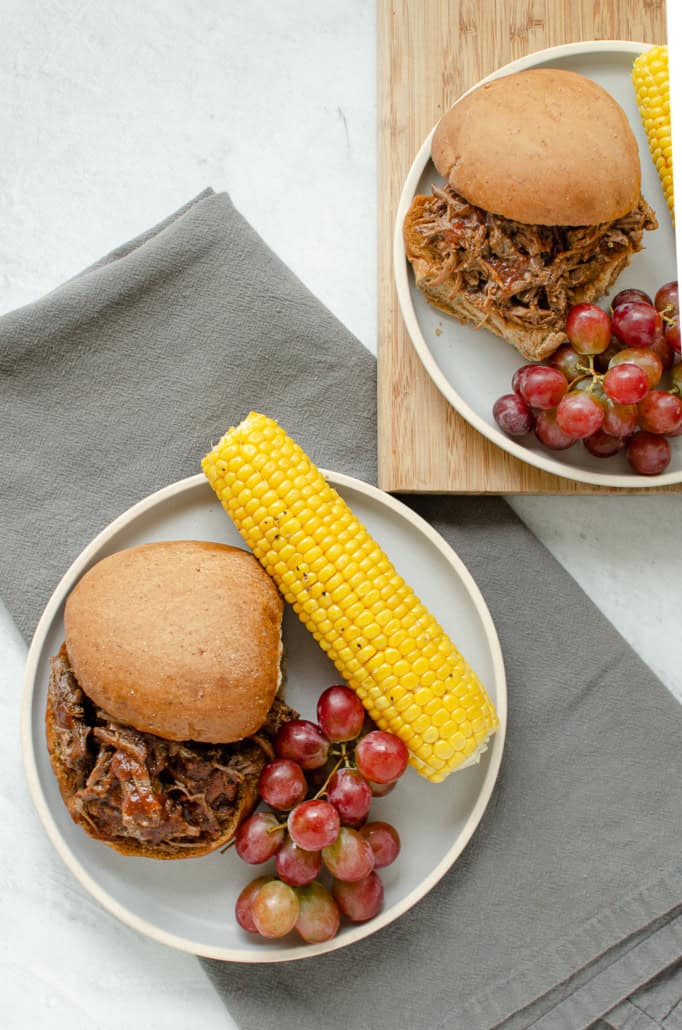 ---
This Tomato Soup is budget-friendly, delicious, and makes a very large portion. Serve with some grilled cheese sandwiches or crusty bakery bread. Use our freezing instructions to make it ahead of time and freeze, too. This recipe is linked to an Instant Pot version but we've shared how to make it in the slow cooker in the blog post.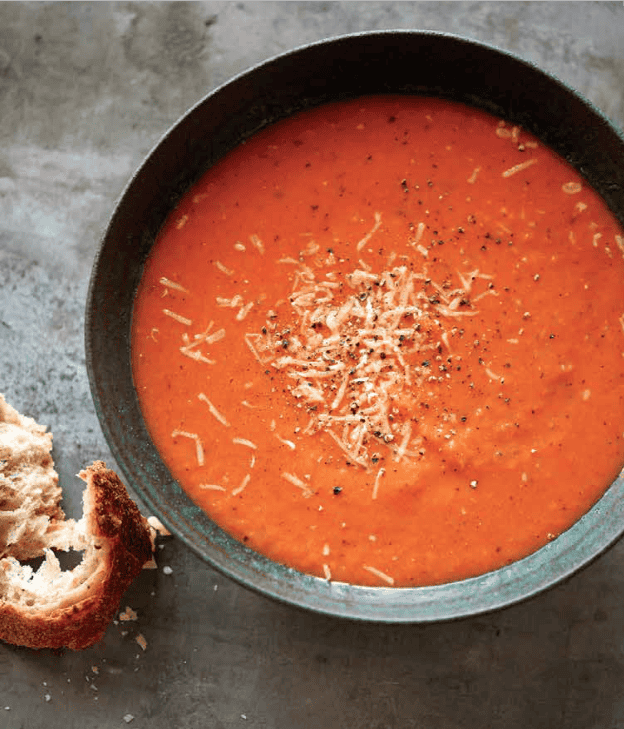 ---
This creamy, comforting dish makes for a delicious, healthy, and EASY meal. Serve over brown rice with your favorite Mexican toppings.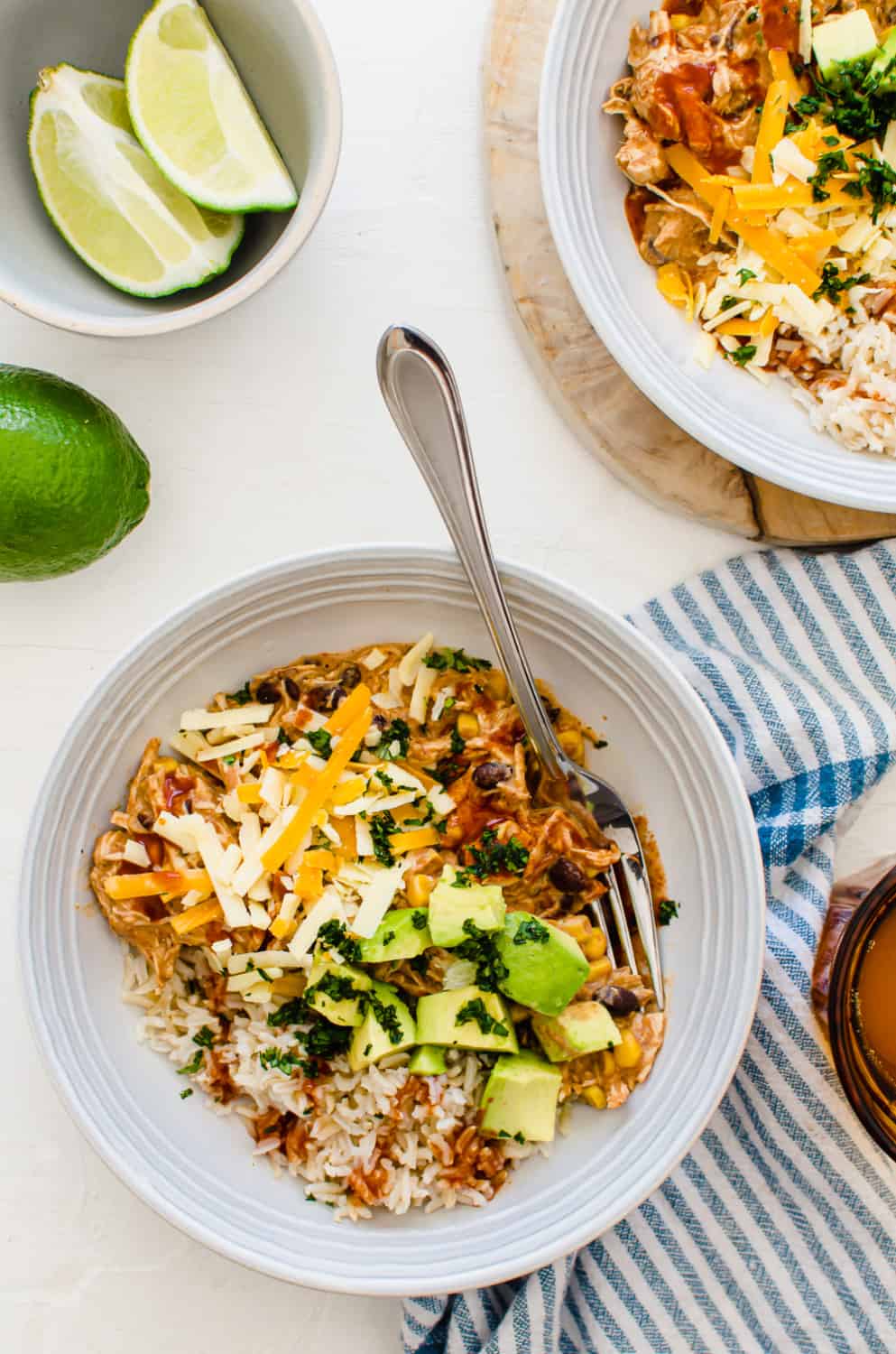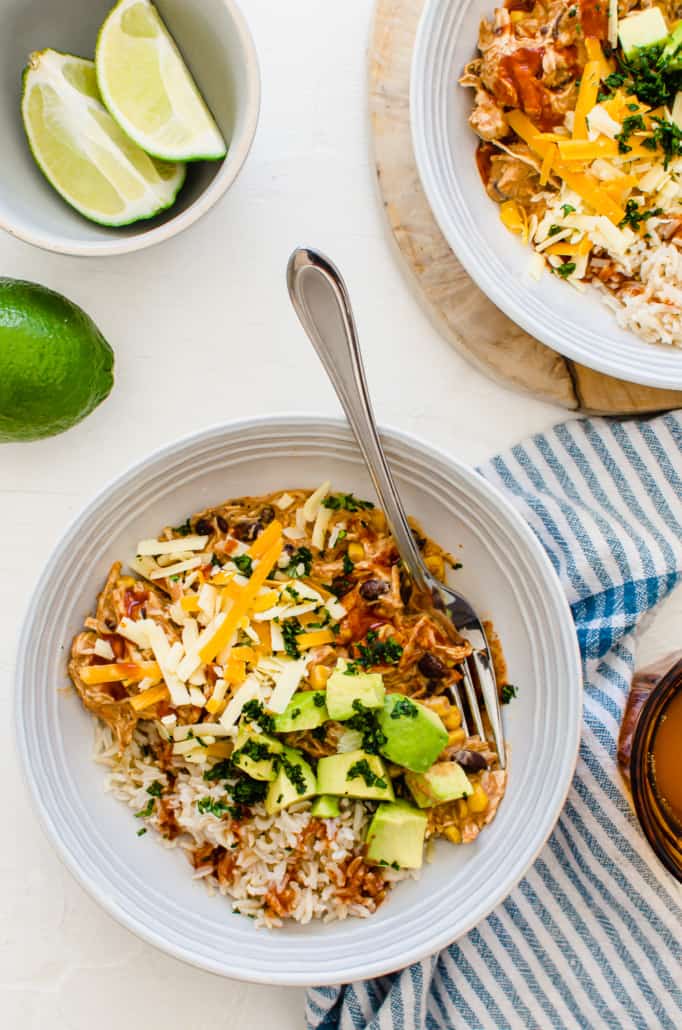 ---
I have been making my pot roast exclusively like this for years now. Hands down our favorite, especially when guests come over.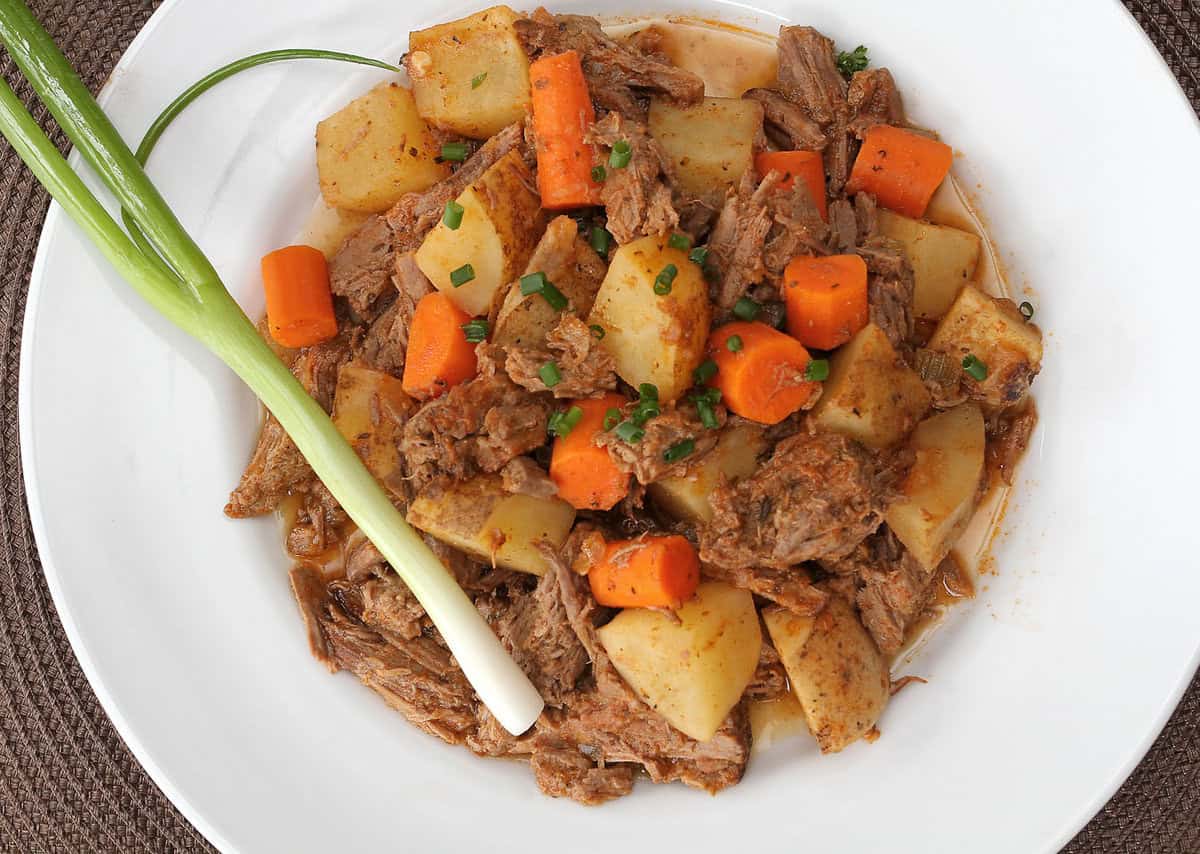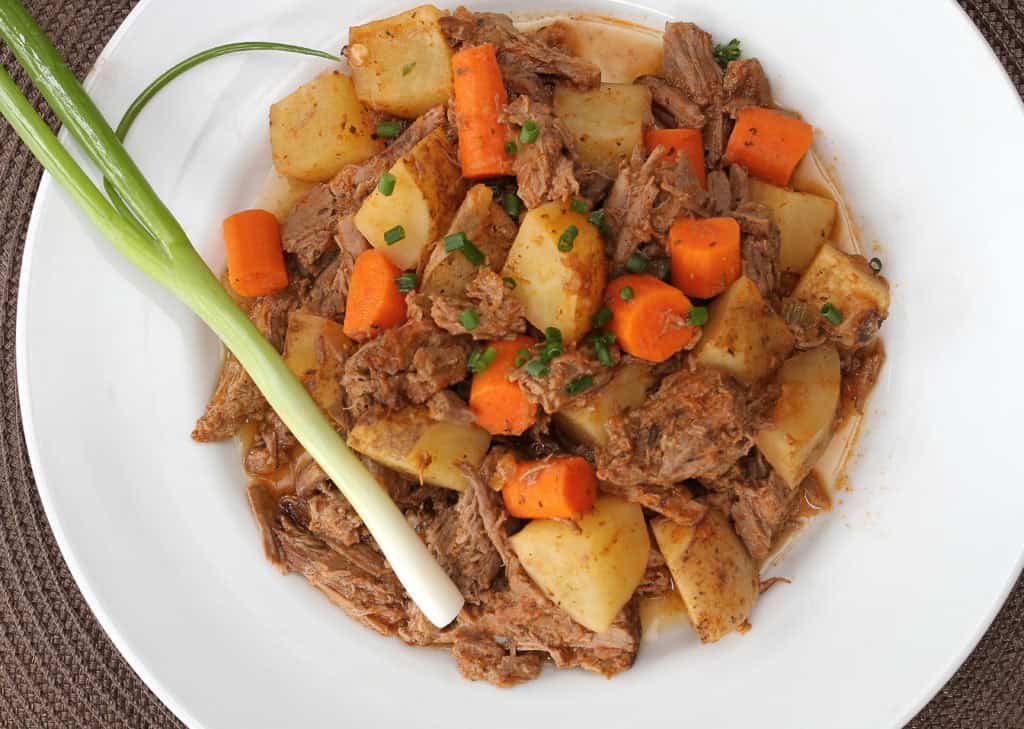 ---
This is the only Taco Soup recipe you'll ever need. I've been making this soup for my family and guests for years. I love to fully cook this soup and freeze it in small portions to have for lunches down the road.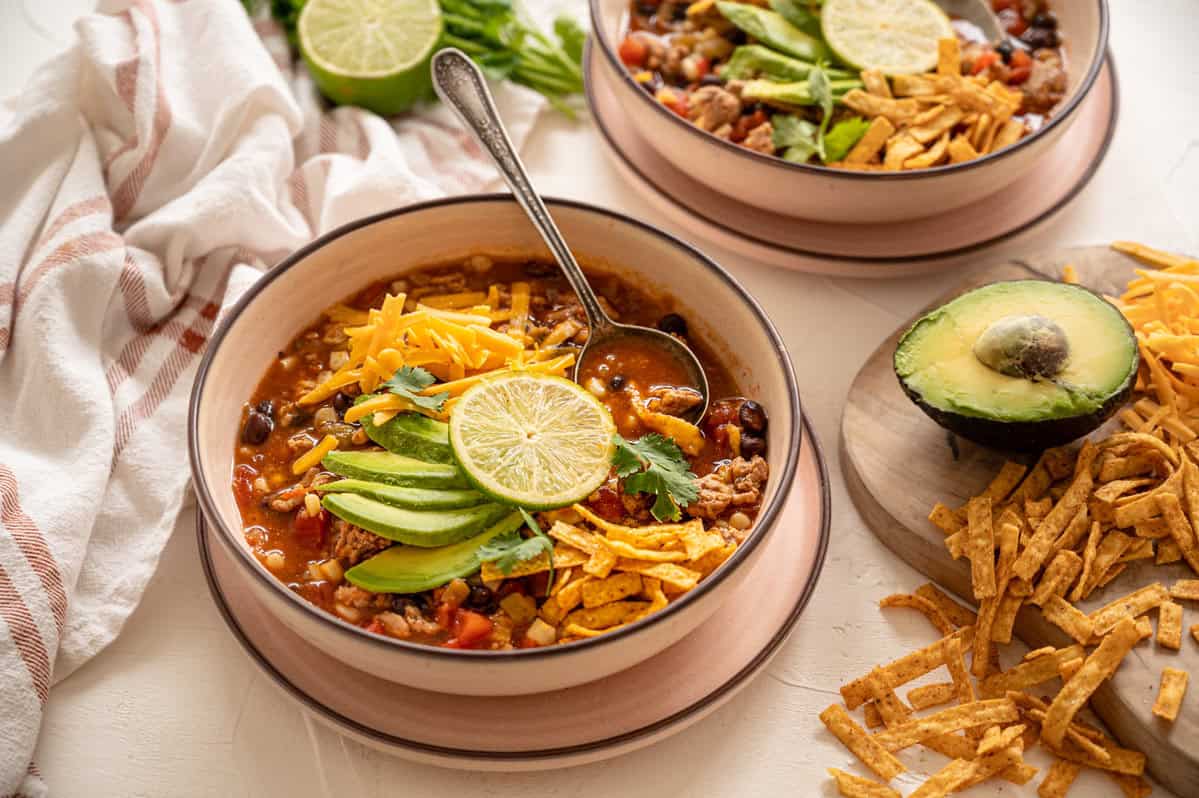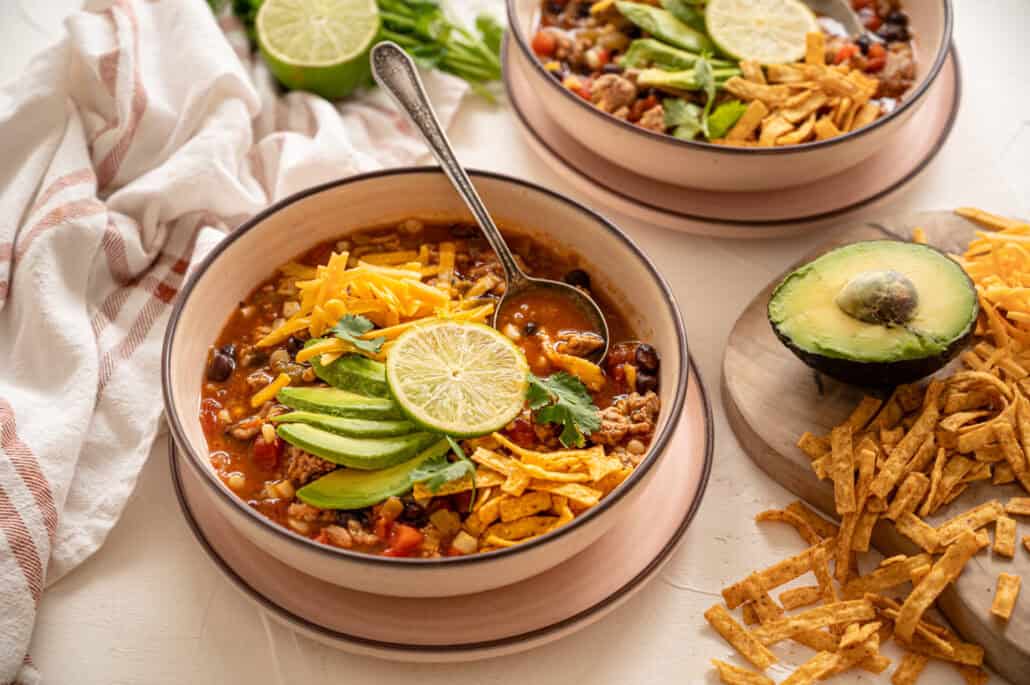 ---
This dump-and-go meal takes minutes to put together in the slow cooker and cooks on LOW for about 8 hours. Serve up with some crusty bread and a side salad for a homestyle dinner.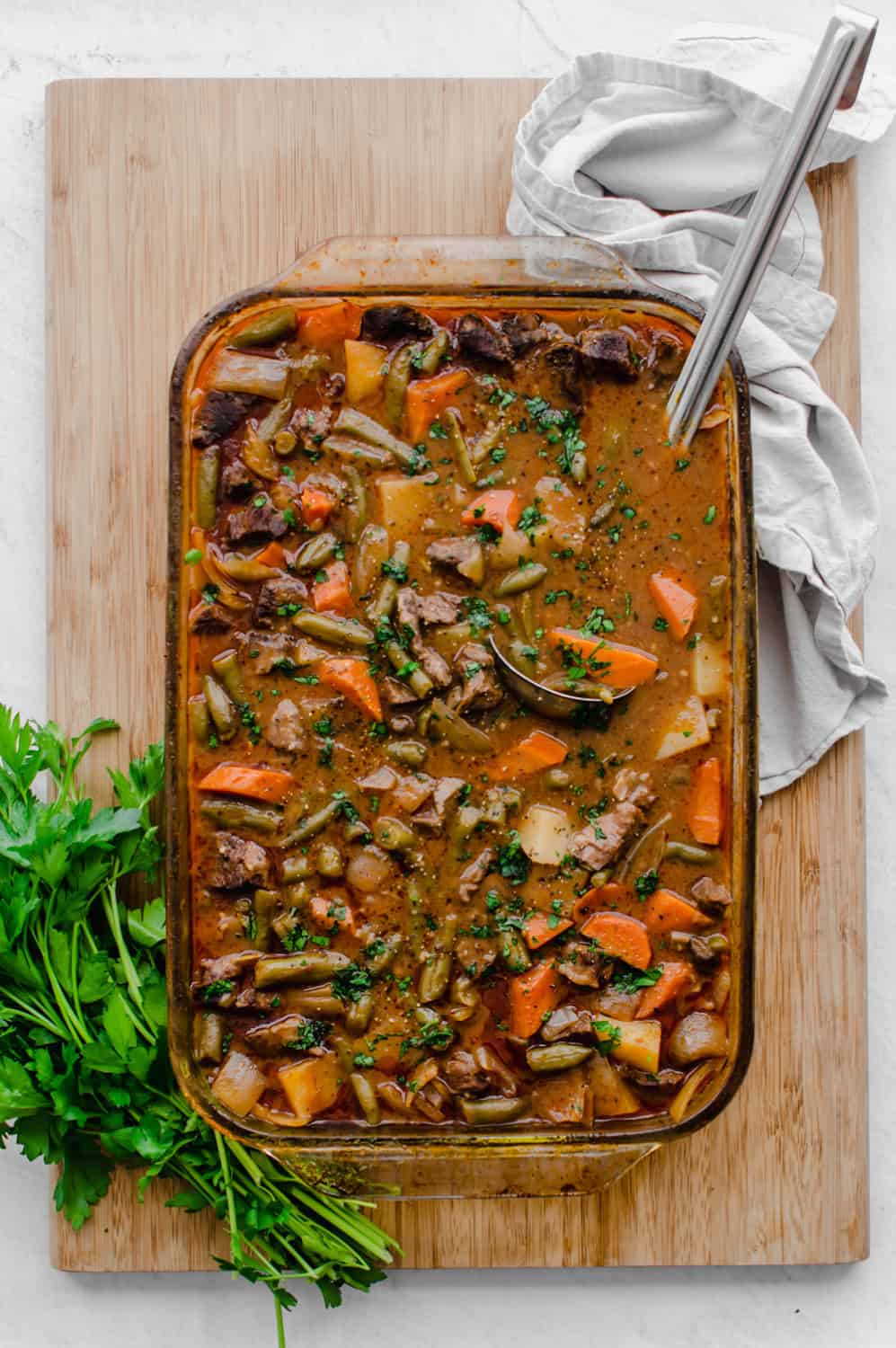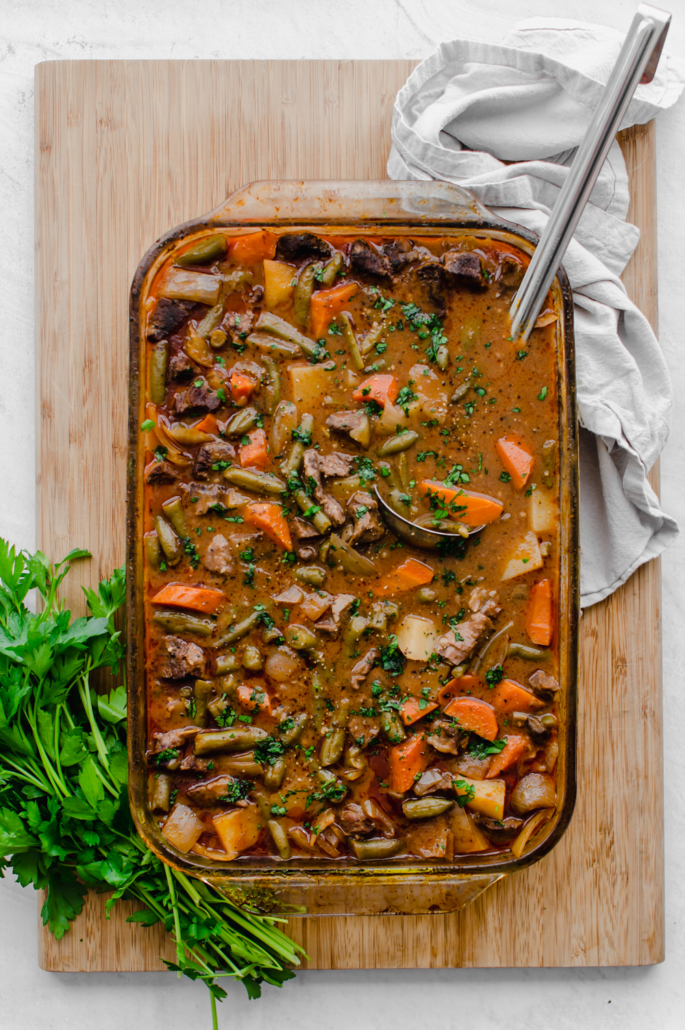 ---
Look no further for a comforting slow cooker freezer meal. This lean turkey chili is not only hearty and absolutely delicious, but it's also chock full of fiber, protein, and nutrients. This crock pot chili is delicious fresh but is also a great make ahead meal.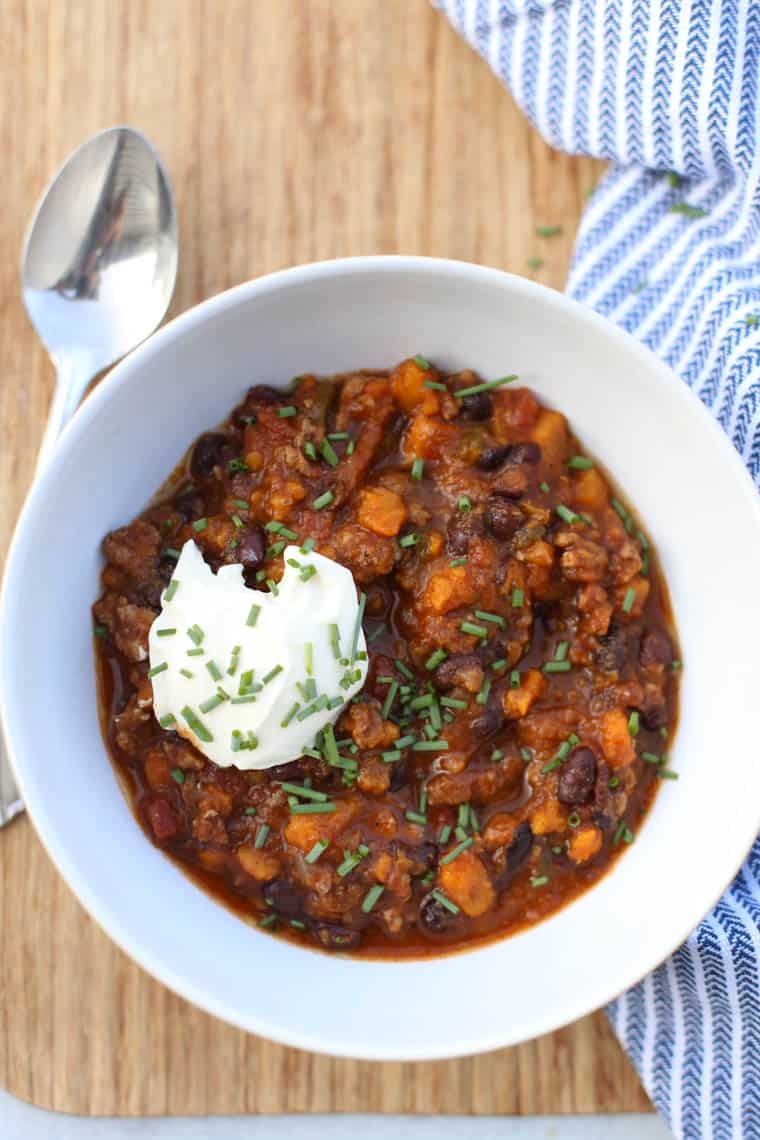 ---
Make our easy, delicious Italian Baked Meatballs ahead of time and then place them in the slow cooker with either your favorite store-bought marinara sauce (we love Newman's Own) or make our homemade crockpot marinara sauce. Serve over pasta or as Meatball Subs on hoagie rolls with provolone cheese.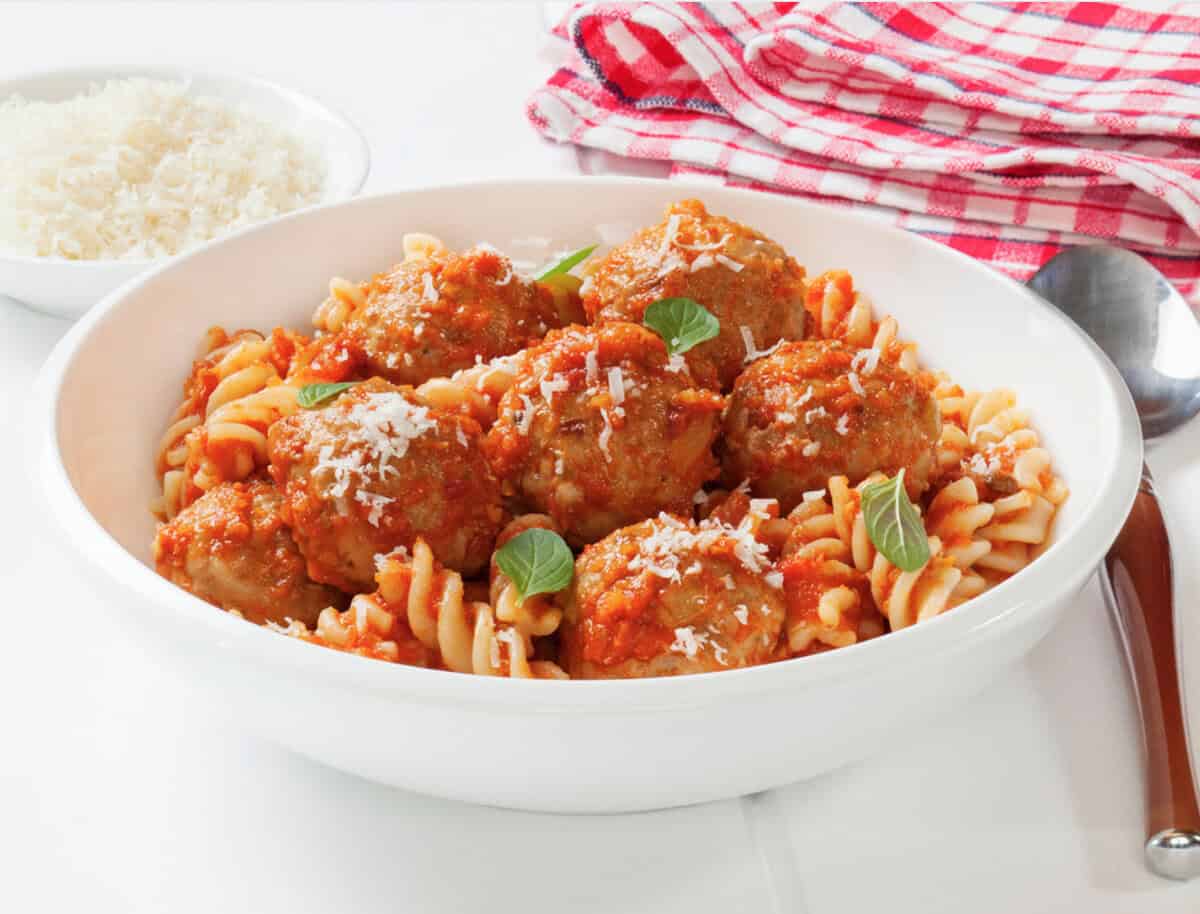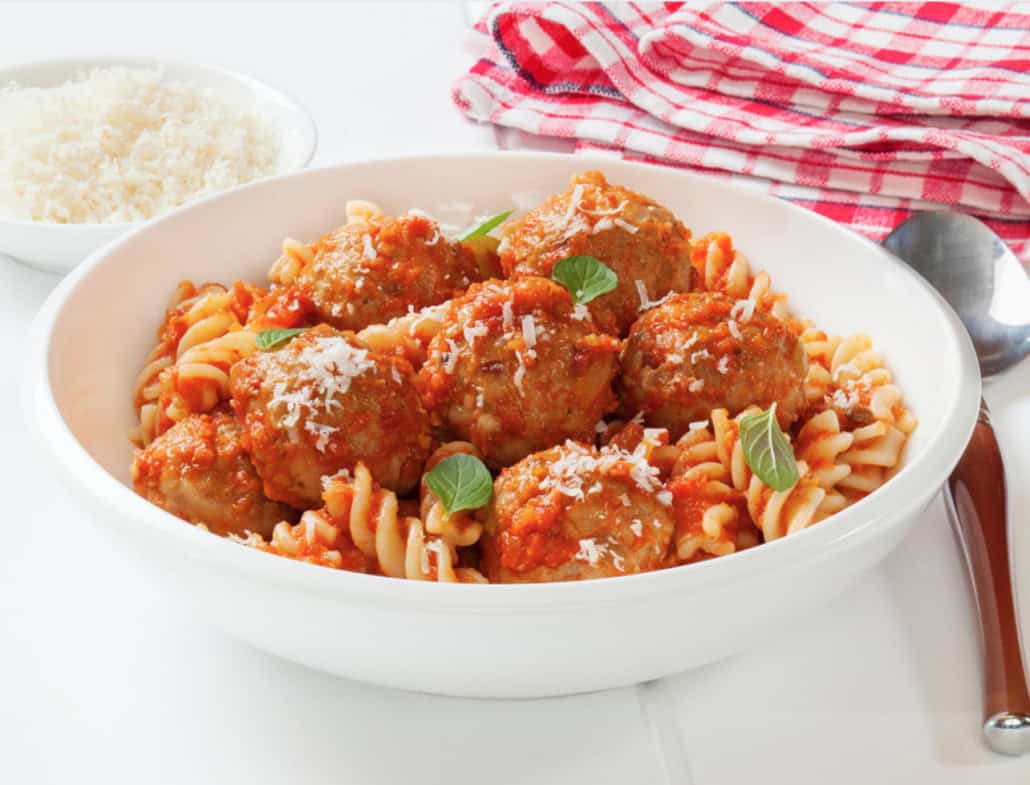 ---
This is a fun drink to serve to large groups. Make it ahead and let it sit in the slow cooker. Your guests can ladle it into mugs themselves. They will LOVE it!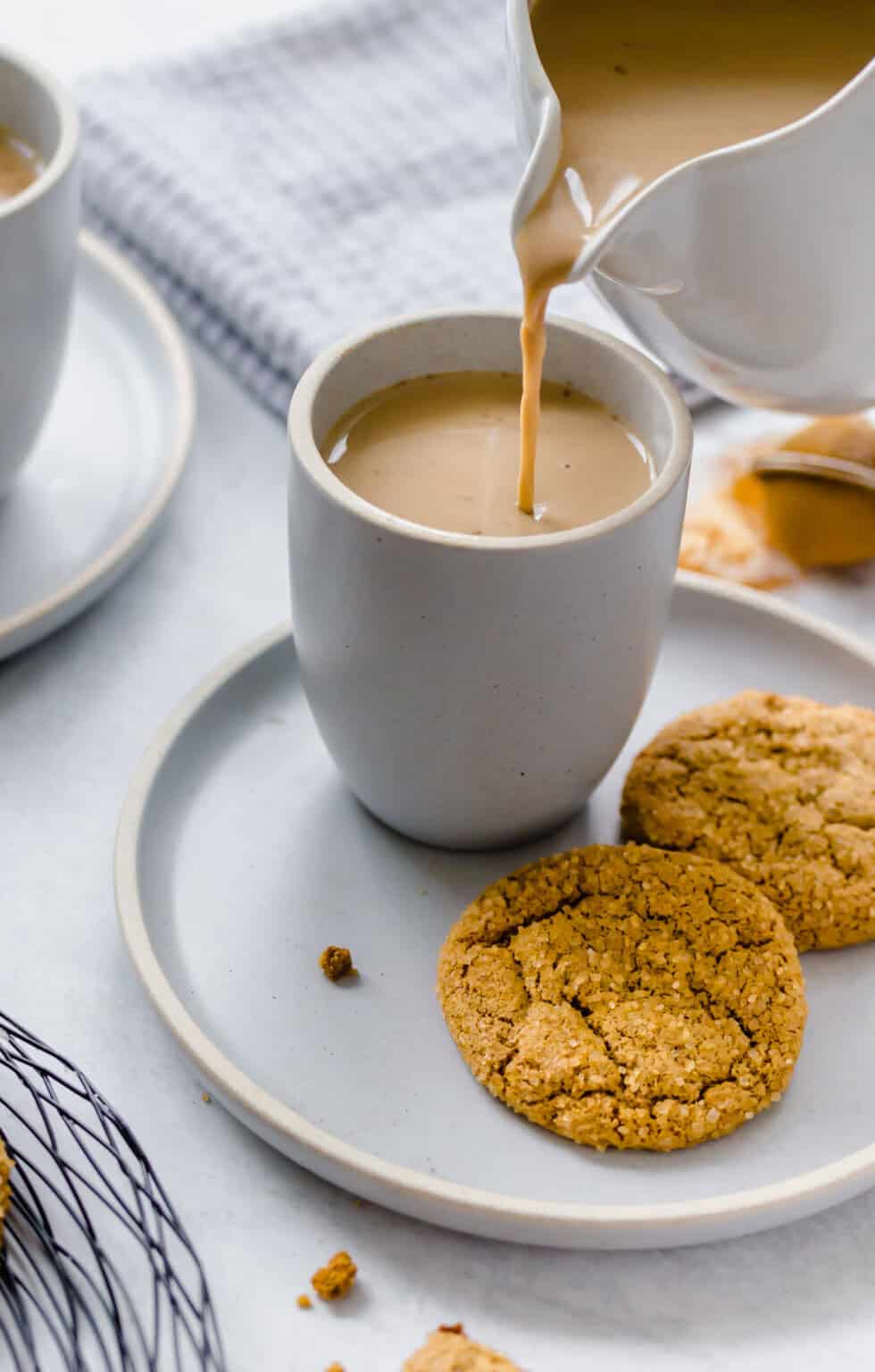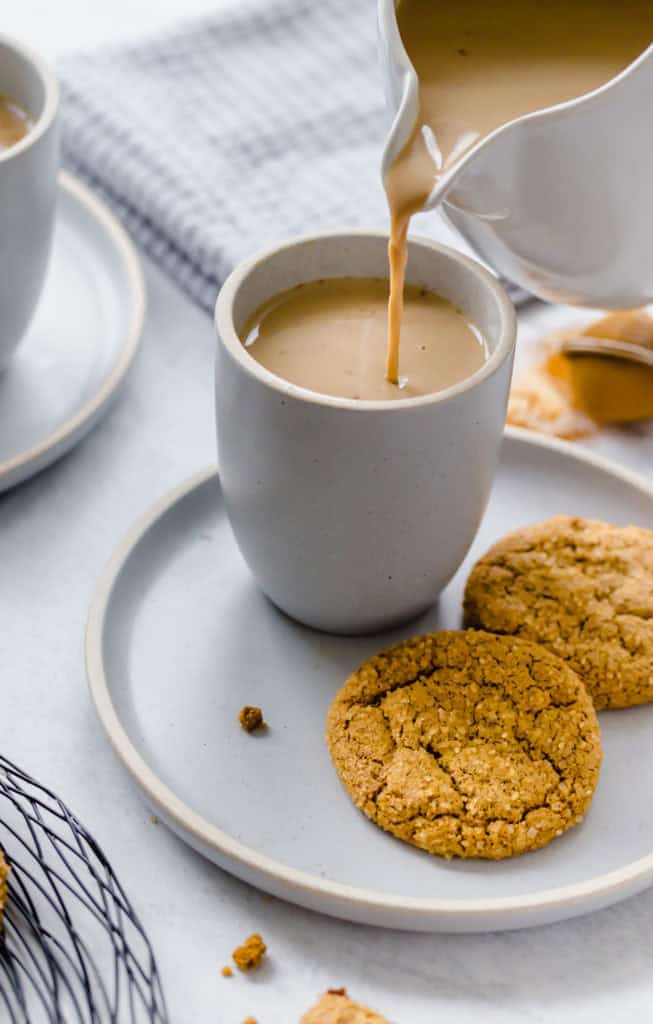 ---
Love These Easy Crock Pot Recipes? Try Our Cookbook!
In our most recent cookbook, From Freezer to Cooker, every recipe has both slow cooker AND Instant Pot instructions PLUS instructions on how to make it a freezer meal. We spent two years developing and testing these recipes, so you can be sure they work!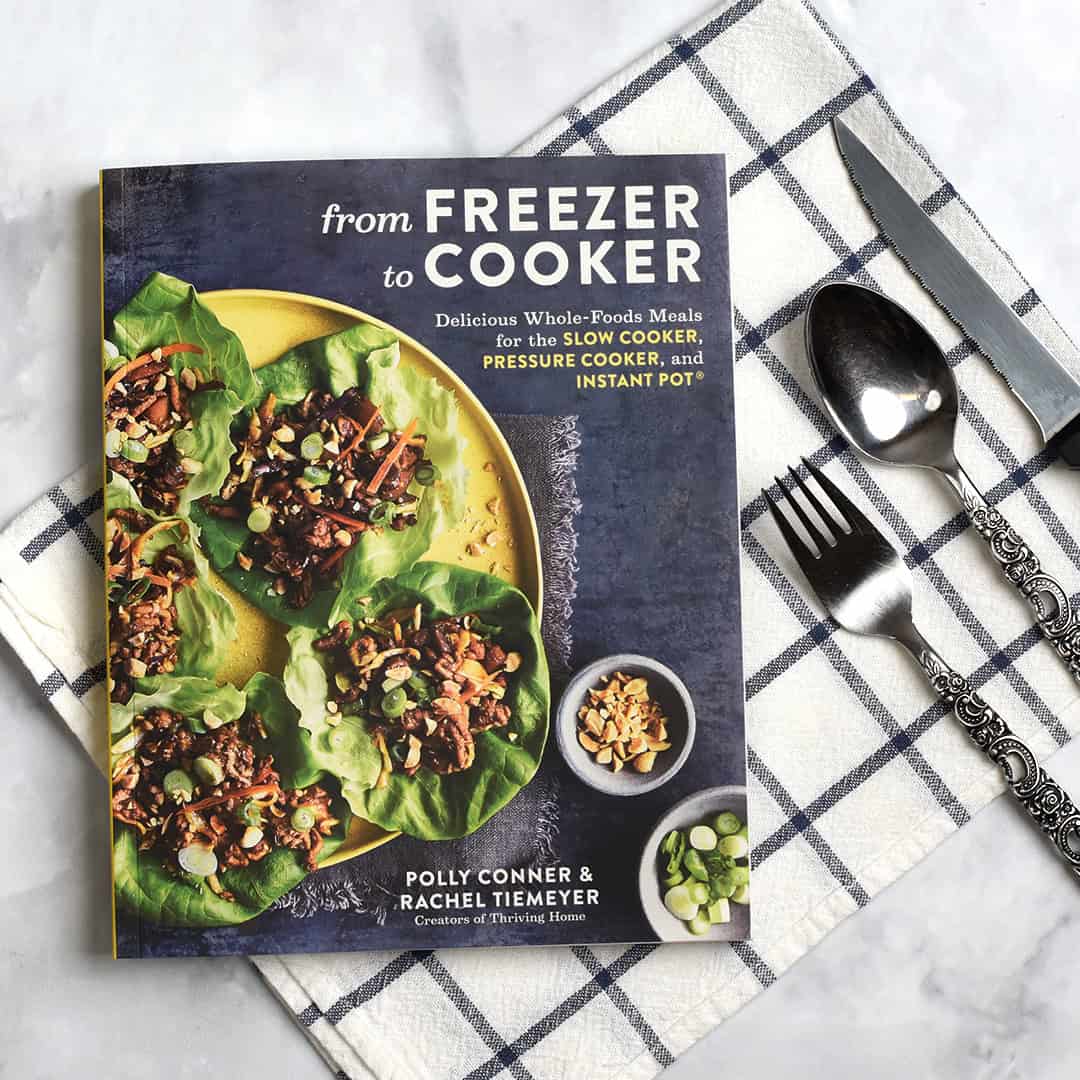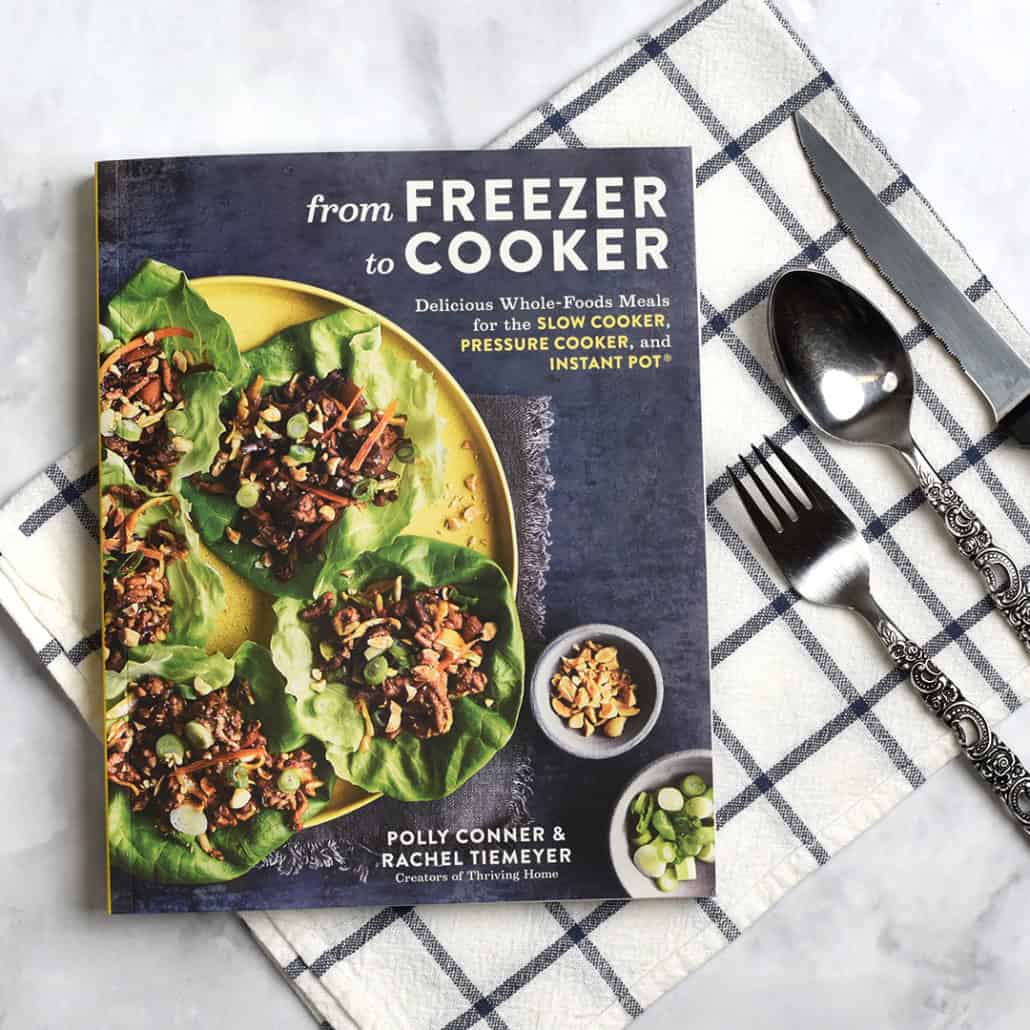 ---
Need to Feed a Large Group?
If you like our easy crock pot recipes, you're sure to like our round-up of 20+ Meals That Feed a Crowd too.