Slow Cooker BBQ Beef Sandwiches
This post may contain affiliate or sponsored links. Please read our disclosure policy.
A delicious dinner doesn't get much easier than our Slow Cooker BBQ Beef Sandwiches. This recipe has it all. It's a dump and go recipe, it feeds a lot of people, it's freezer friendly, and it's so-dang-good.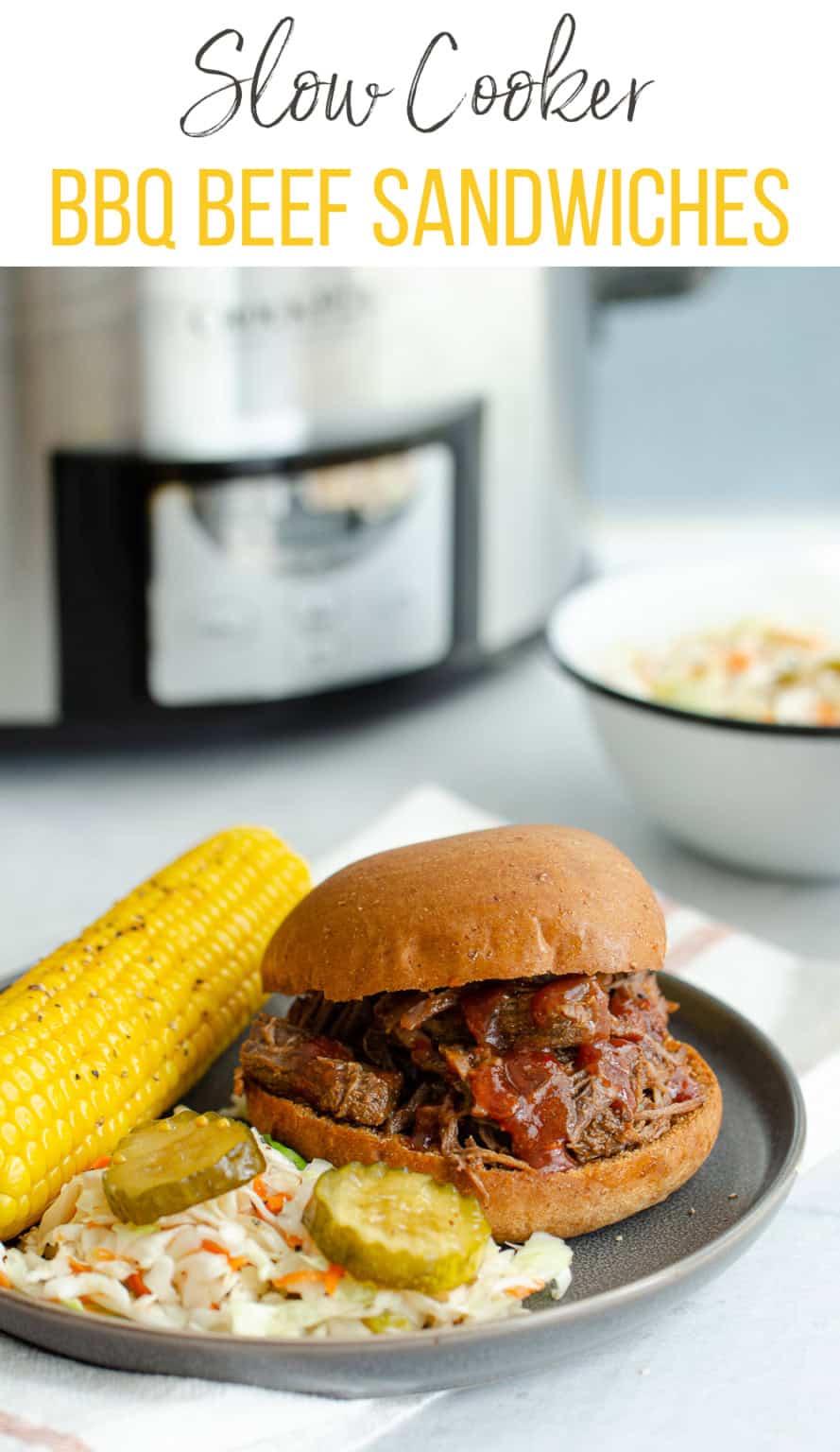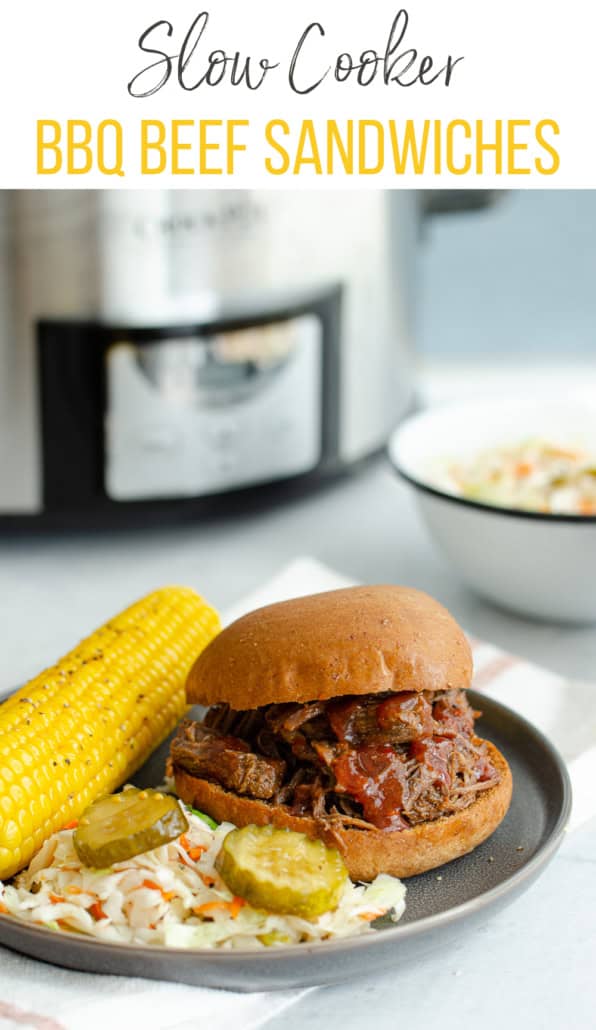 It was a very bad day when my husband left the BBQ beef leftovers out overnight. I knew it was an accident but I REALLY liked these sandwiches and was REALLY looking forward to having them for lunch that day.
Mama Bear was REALLY not happy.
But accidents happen.
I guess.
You'll understand why I love these when you watch this short video of how these come together:
Recipe Video of BBQ Beef Sandwiches
BBQ Beef Sandwich Ingredients
I know you're going to love the simplicity of this recipe. Here's what you'll need:
1 (3-pound) boneless beef chuck roast
Onion powder
Garlic powder
Salt
Pepper
1 1/2 cups of this homemade BBQ sauce or your favorite store-bought version
That's it!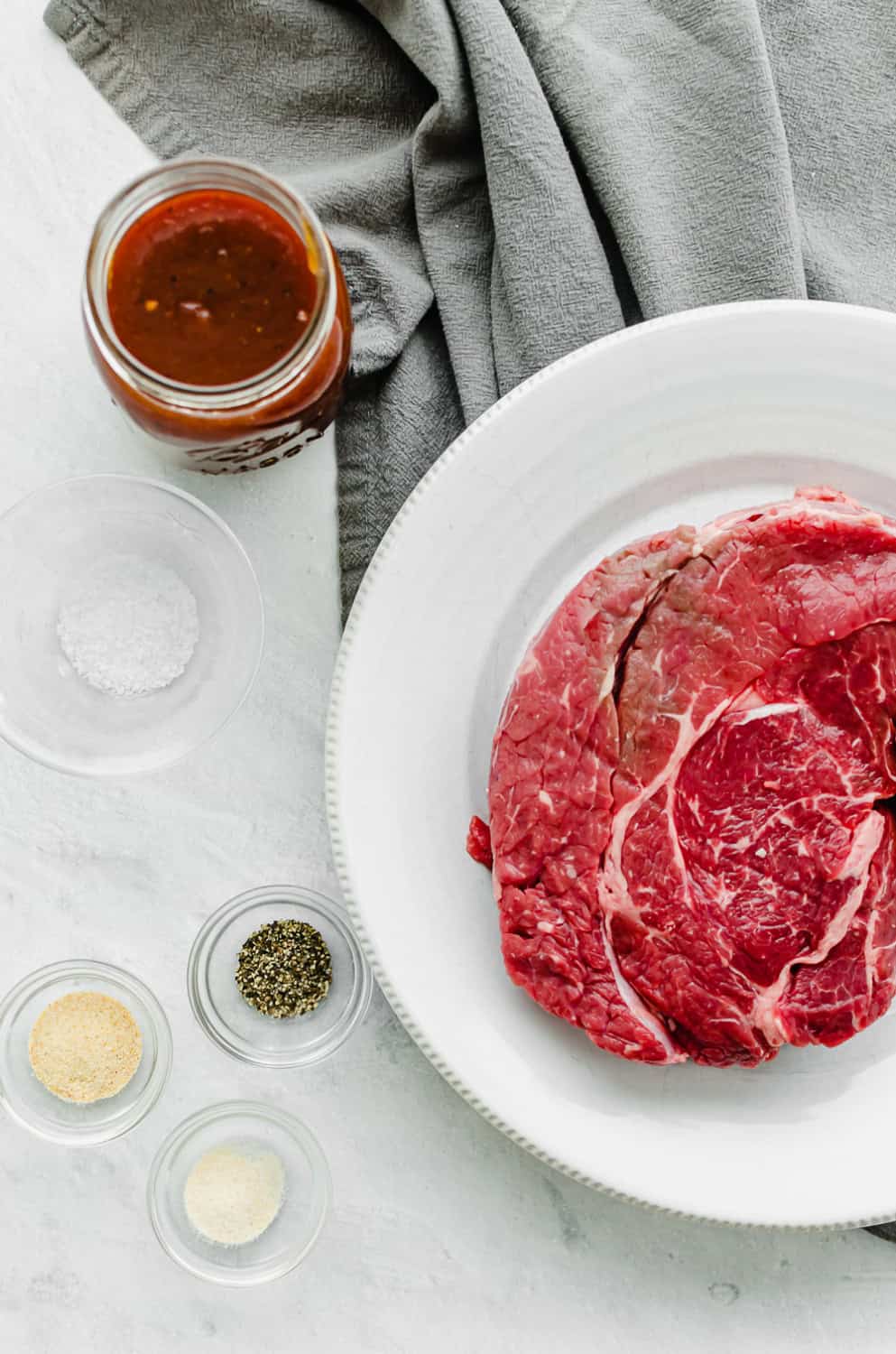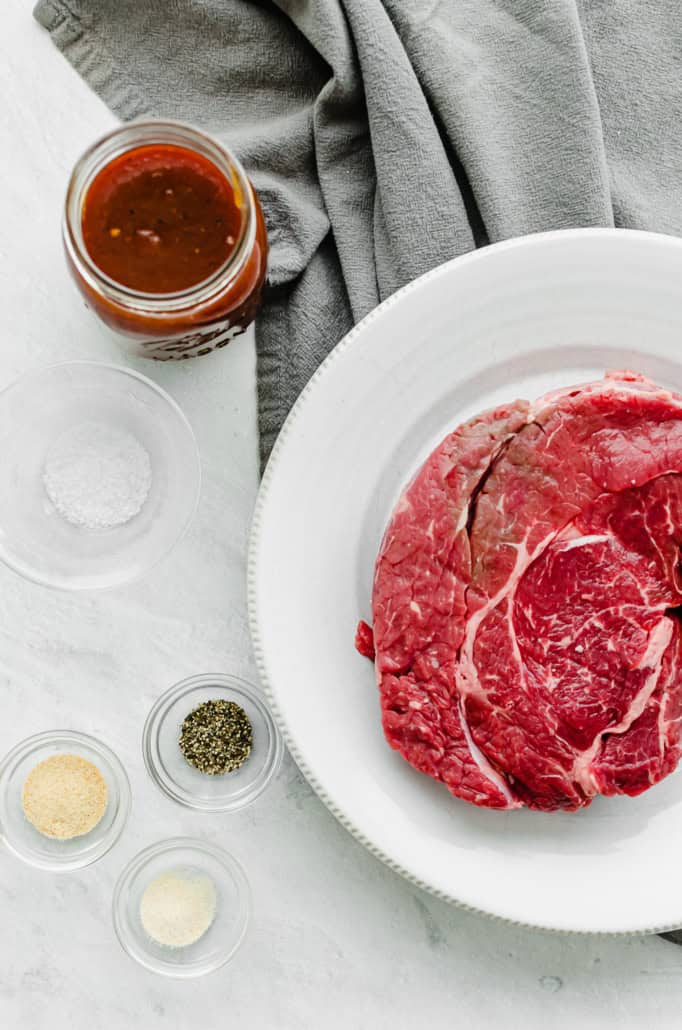 What kind of BBQ sauce should I use?
I think the secret to this recipe is in the sauce.
The BBQ sauce that is. The homemade BBQ sauce that we have on our site is killer and a non-negotiable for this recipe in my opinion.
But, if you are in a crunch, I guess you can use your bottled BBQ sauce. I can't promise you it will be worth getting mad at your husband over but I empower you to make choices for your own life. Just be sure to read the ingredients on BBQ Sauce. Some contain some nasty ingredients.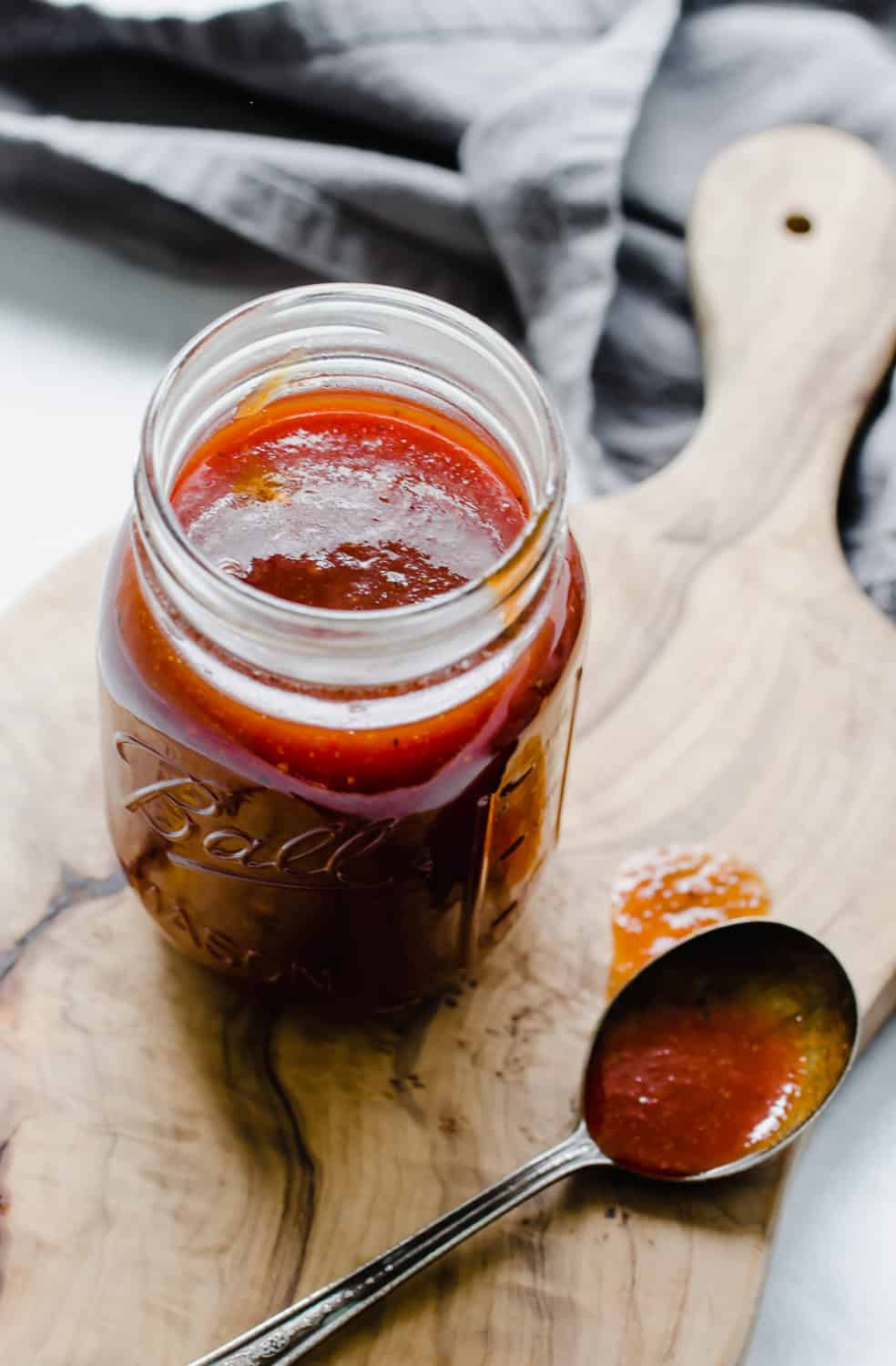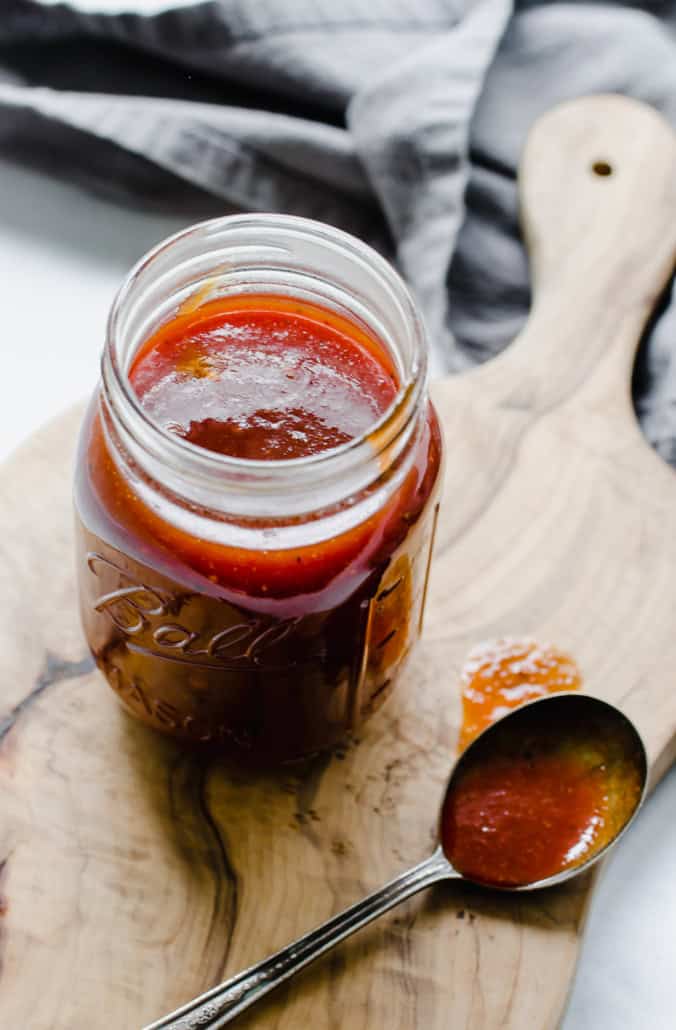 How long do I cook a chuck roast in the slow cooker?
Great question! After testing hundreds (yes hundreds) of recipes for our cookbooks, we have really honed in on how long it takes to cook beef in the slow cooker.
For this particular cut of meat, you'll want to cook on Low for 8 to 10 hours or on High for 5 to 6 hours, until the meat easily shreds. We've written a whole post dedicated on how long to cook roast in the Crock Pot if you want to read more.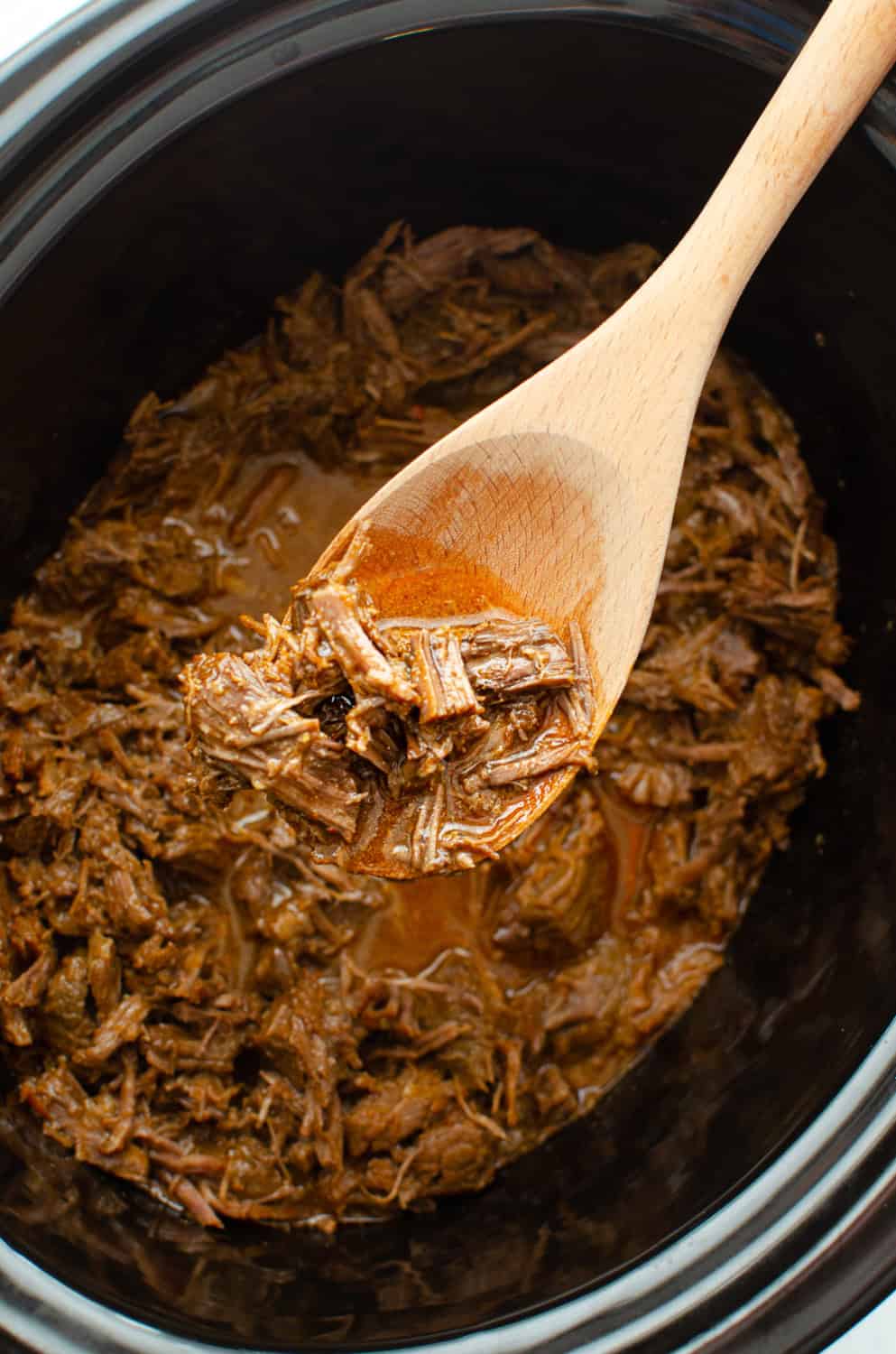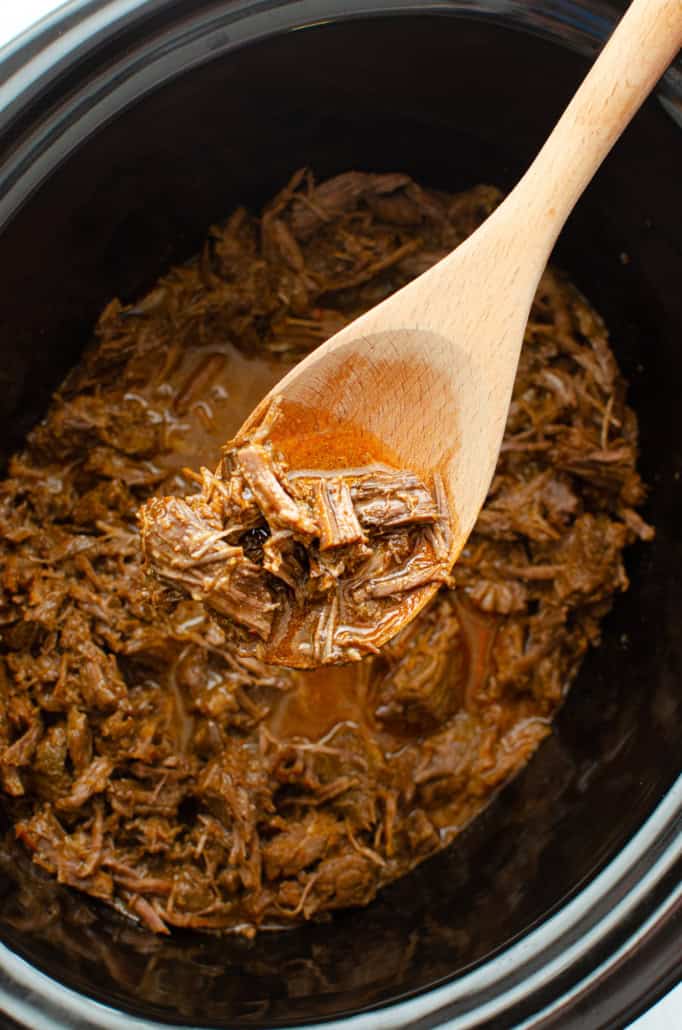 How to Freeze BBQ Beef Sandwiches
BBQ Beef makes a great freezer meal. You can prep it ahead and freeze before cooking OR you can fully cook it and freeze AFTER cooking. Both options work great.
FREEZER MEAL OPTION ONE: Place the seasoned roast and the BBQ sauce in a gallon-size freezer bag or container. Seal and freeze. Freeze the buns alongside the roast. When you want to eat it, thaw it in the fridge for 24-48 hours and then follow the cooking instructions.
FREEZER MEAL OPTION TWO: Follow all of the cooking instructions and let cooked meat cool. Freeze the buns alongside the roast. I like to freeze the fully cooked meat into smaller portions to have for lunches. Just an idea!
Want more freezer-friendly Crockpot meals?
We have SO many to choose from in this roundup of 20+ Crockpot Freezer Meals. Make sure to hop over and browse around.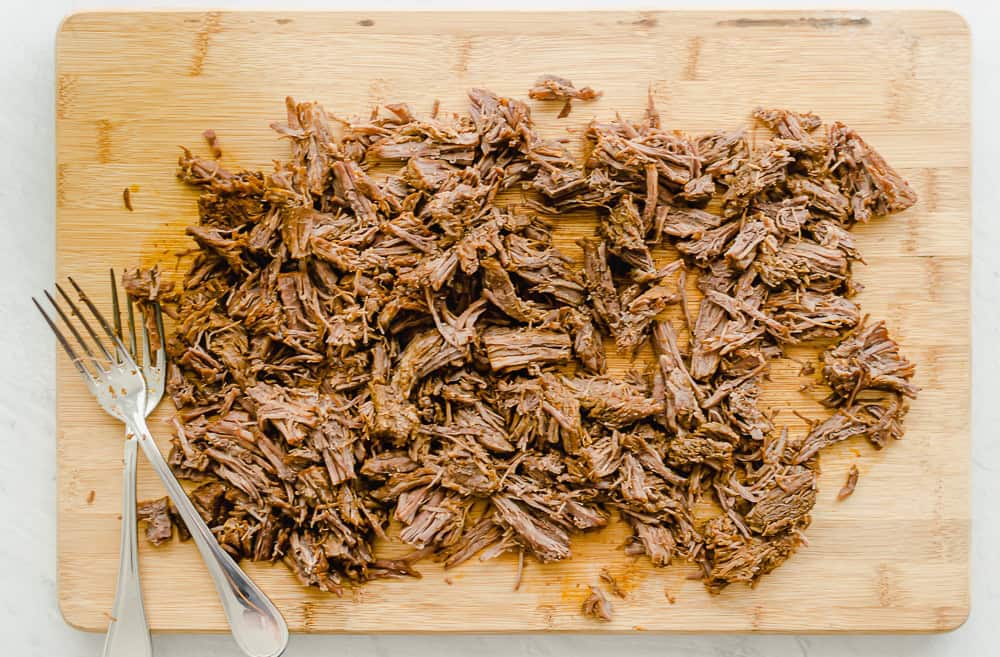 What to Serve with BBQ Beef Sandwiches?
These sandwiches work both in the summer or winter. Here are some side dish ideas that would go well with them.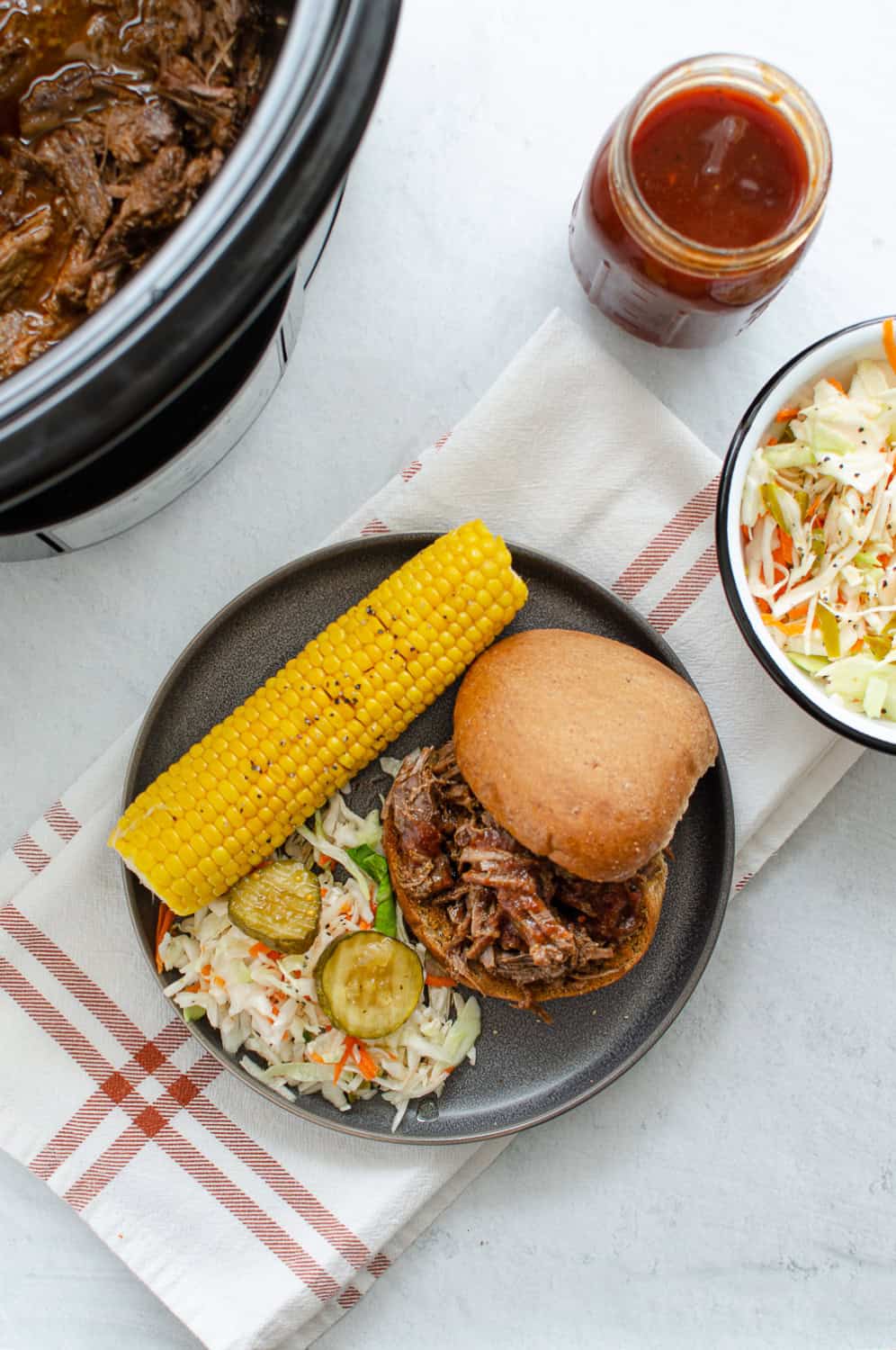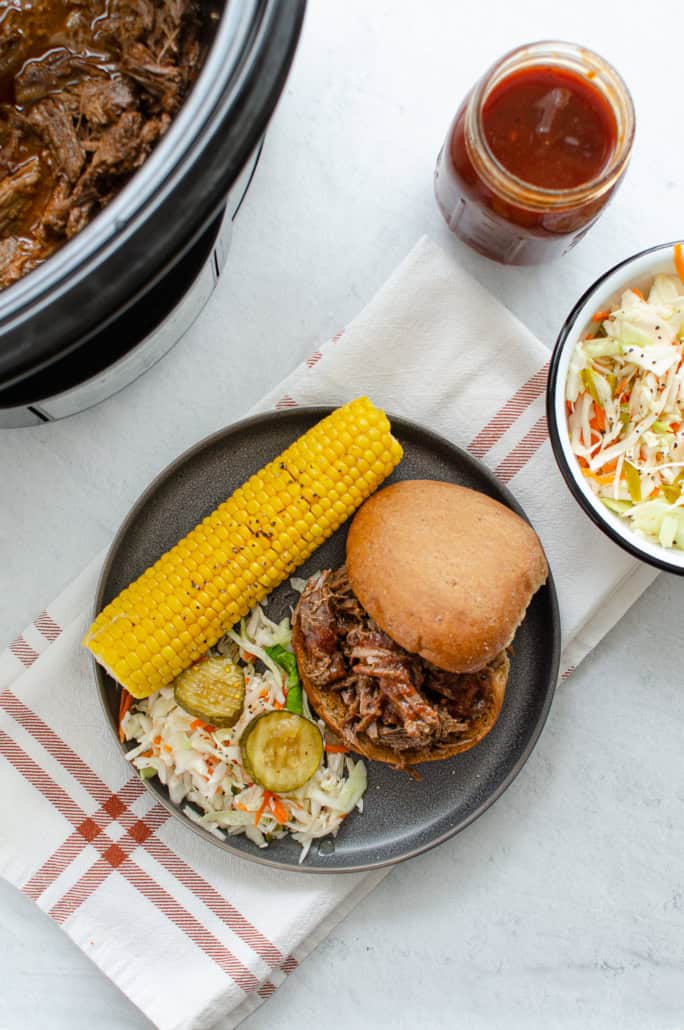 Did you make this? Snap a photo and tag us on Instagram at @thrivinghome so we can see your creations and cheer you on!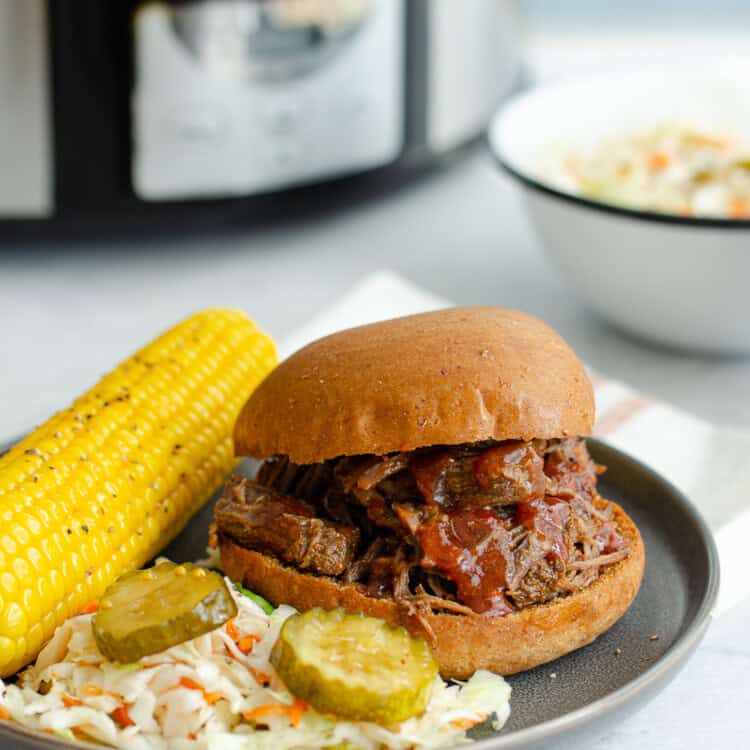 Slow Cooker BBQ Beef Sandwiches
Slow Cooker Shredded BBQ Beef Sandwiches are worth the wait. So much delicious flavor from this slow cooker dish!
Prep:
10 minutes
Cook:
10 hours
Total:
10 hours 10 minutes