How Long to Cook a Roast in the Crock Pot
This post may contain affiliate or sponsored links. Please read our disclosure policy.
There's nothing quite like enjoying a Sunday roast on the weekend – from the mouthwatering smells to the cozy vibes and delicious leftovers, we find a good ol' pot roast to be a staple on our meal rotation! The easiest way to cook a roast by far has to be in the slow cooker, and in this article, we are sharing everything we know about how long to cook a roast in the Crock Pot!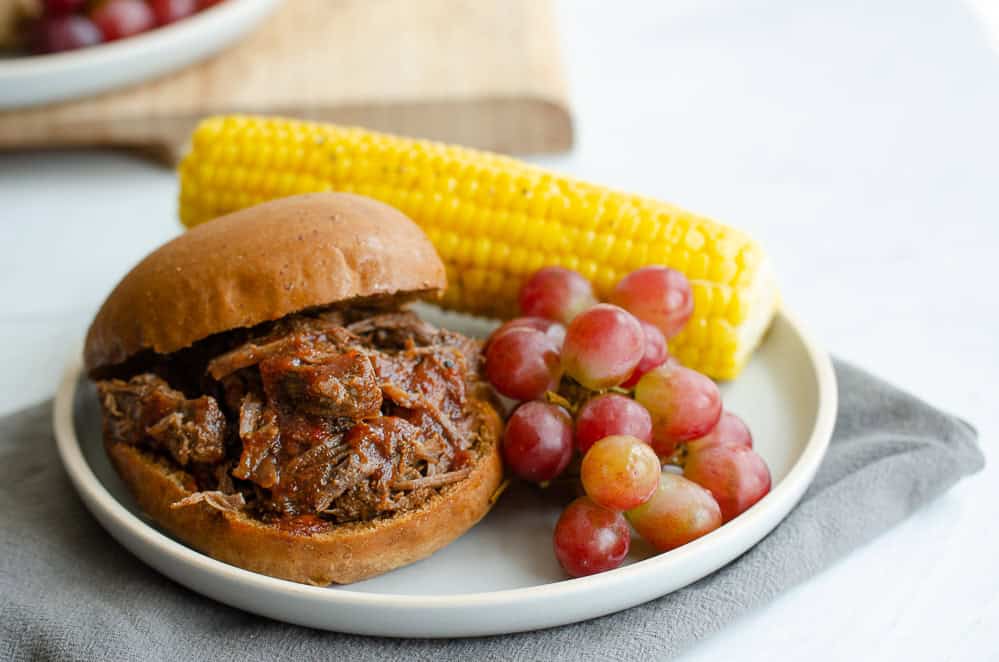 After TONS of recipe testing and development for two cookbooks and creating recipes for this blog for almost a decade, we have cooked what seems like an endless number of beef roasts. We are thrilled to share all we have learned about cooking a roast in the Crock Pot and more, so keep reading!
In this article, you'll find:
How long you should cook a roast in the Crock Pot
The answer to if you can cook a frozen roast in the Crock Pot
A free slow cooker cooking times chart
The answer to how long you should cook a roast in the Instant Pot
Beef roast recipes you might like
Where we get our beef roasts from
Slow cooker freezer meal inspiration
How Long Should You Cook a Roast in the Crock Pot?
For a boneless beef chuck roast that's approximately 3 pounds, you will cook the roast in the crock pot for 8-10 hours on LOW or 5-6 hours on HIGH.
Typically, the roast is seasoned or in some type of sauce or marinade. You can alter the cooking times slightly to adjust for the size of your roast, but thankfully chuck roast is very forgiving! You will know the roast is done when it reaches an internal temperature of 145°F and can be easily shredded with a fork.
Testing the Internal Temperature
To take the internal temperature of your roast, you will want to use a meat thermometer! We use and love this meat thermometer (pic below) ALL of the time.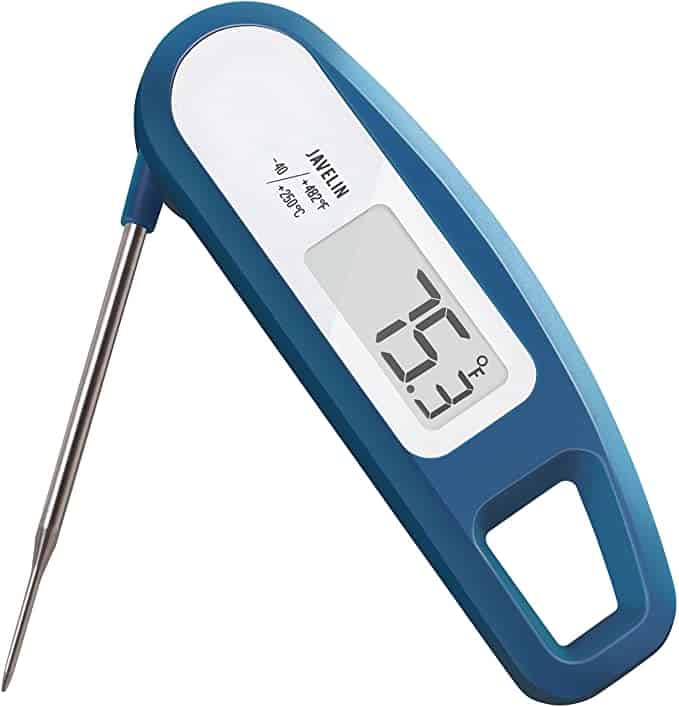 If you don't have one of these digital meat thermometers, be sure to snag one. It's one of our top kitchen tools, because it prevents undercooking or overcooking all kinds of dishes.
Can I Cook a Frozen Roast in the Slow Cooker?
Now, we know this is your next question. We hate to break this to you, but unfortunately cooking a frozen beef roast(or any meat) in the slow cooker is not safe. Here is what the USDA says about frozen food in the crockpot:
Always defrost meat or poultry before putting it in the slow cooker. If you place frozen meat or poultry in a slow cooker it can spend too much time thawing, allow bacteria to multiply, and make you sick. Using defrosted foods will also ensure your meal cooks evenly and all the way through.

– USDA
Slow-cooked pot roast is so sumptuous, however, that it's totally worth it to ensure your roast is fresh or thawed when you cook it in a crock pot!
Free Cooking Times Chart for Slow Cooker
In an effort to save you from overcooking or undercooking future slow cooker meals, we wanted to equip you with this free slow cooker Cooking Times Chart. (We spent two years testing the most accurate slow cooker cooking times for our second cookbook, From Freezer to Cooker.)
Download it, print it, snuggle it, and thank us later.
How Long Do I Cook a Roast in the Instant Pot?
We are so glad you asked! Take a look at and download our free Instant Pot cooking times chart below!
Beef Roast Recipes You Might Like
With only 4 simple ingredients, you can have a batch of Shredded Beef Tacos slow cooking in your crockpot (or Instant Pot) in minutes. This Mexican shredded beef packs a TON of flavor and will fall apart after a full day of cooking. Say "holá" to a new weeknight favorite in your home!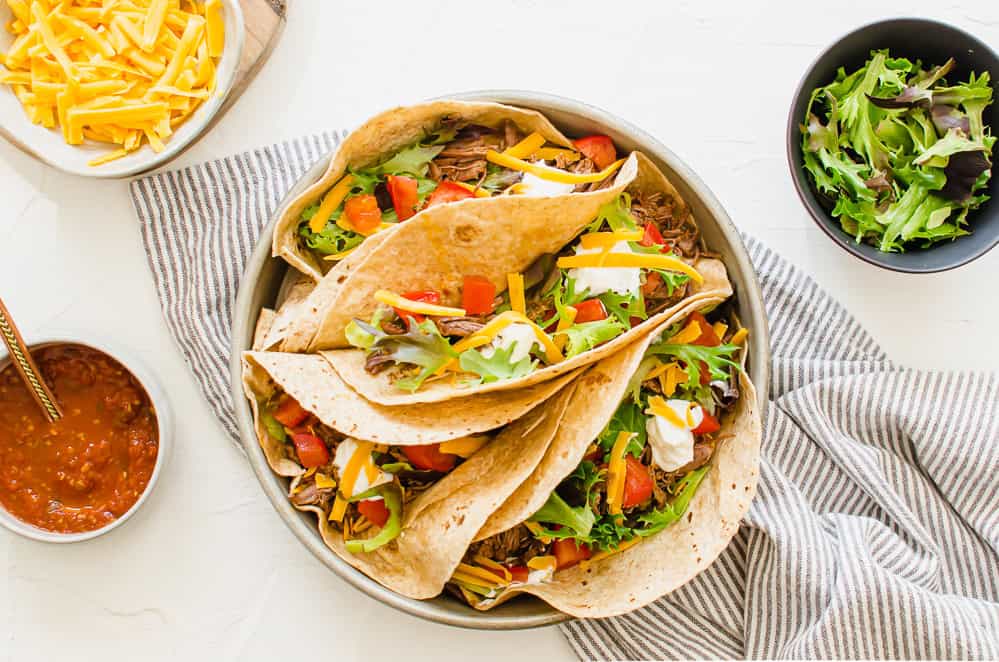 Slow Cooker BBQ Beef Sandwiches
A delicious dinner doesn't get much easier than our Slow Cooker BBQ Beef Sandwiches. This recipe has it all. It's a dump-and-go recipe, it feeds a lot of people, it's freezer-friendly, and it's so-dang-good.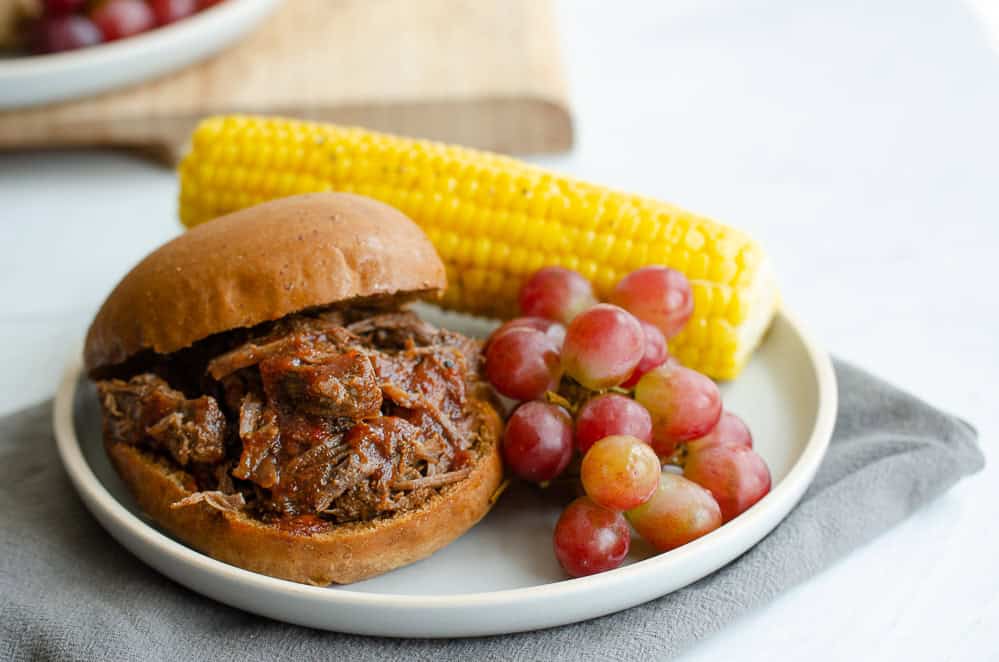 Slow Cooker Balsamic Shredded Beef
An easy, healthy, dump-and-go, delicious dinner. This freezer-friendly recipe is a win for my family and is a great recipe for large groups. So simple!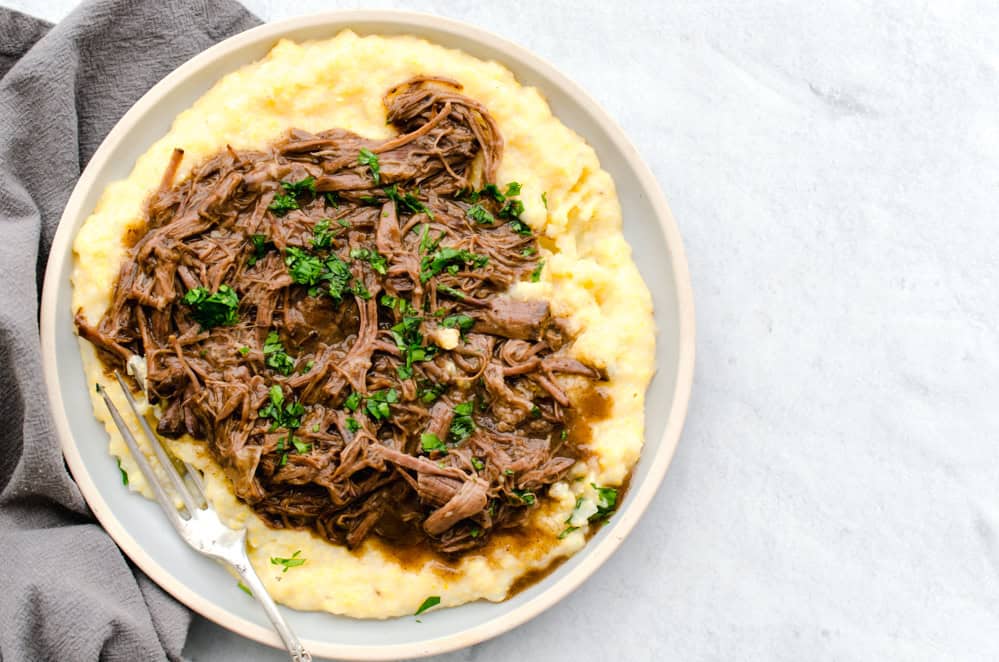 Slow Cooker French Dip Grilled Cheese Sandwiches
Everyone loves grilled cheese, so why not make it even more irresistible by turning it into a French Dip Grilled Cheese Sandwich?! The best part? It's made in the slow cooker!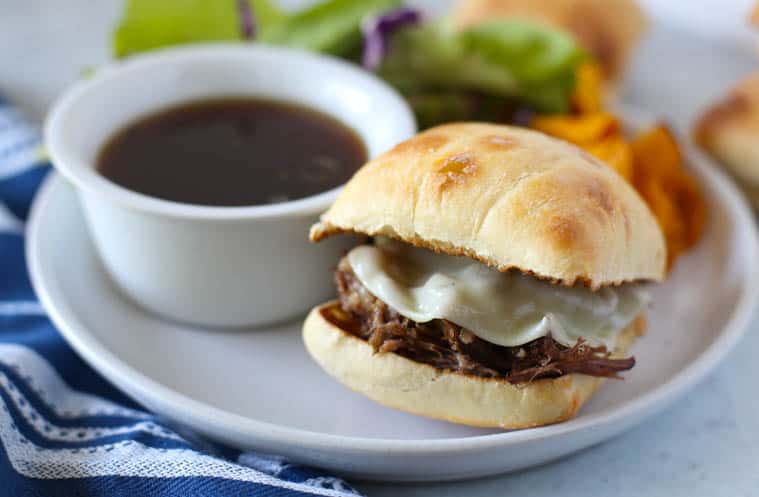 Where We Get Our Beef Roasts From
We are HUGE fans of Butcherbox and have been getting our beef (and beef, seafood, and chicken) from them for years now. In fact, Rachel wrote a comprehensive honest review about this meat subscription service.
We love that all their meat is healthy and sourced responsibly. It's so convenient to have it delivered to our doorsteps whenever we choose!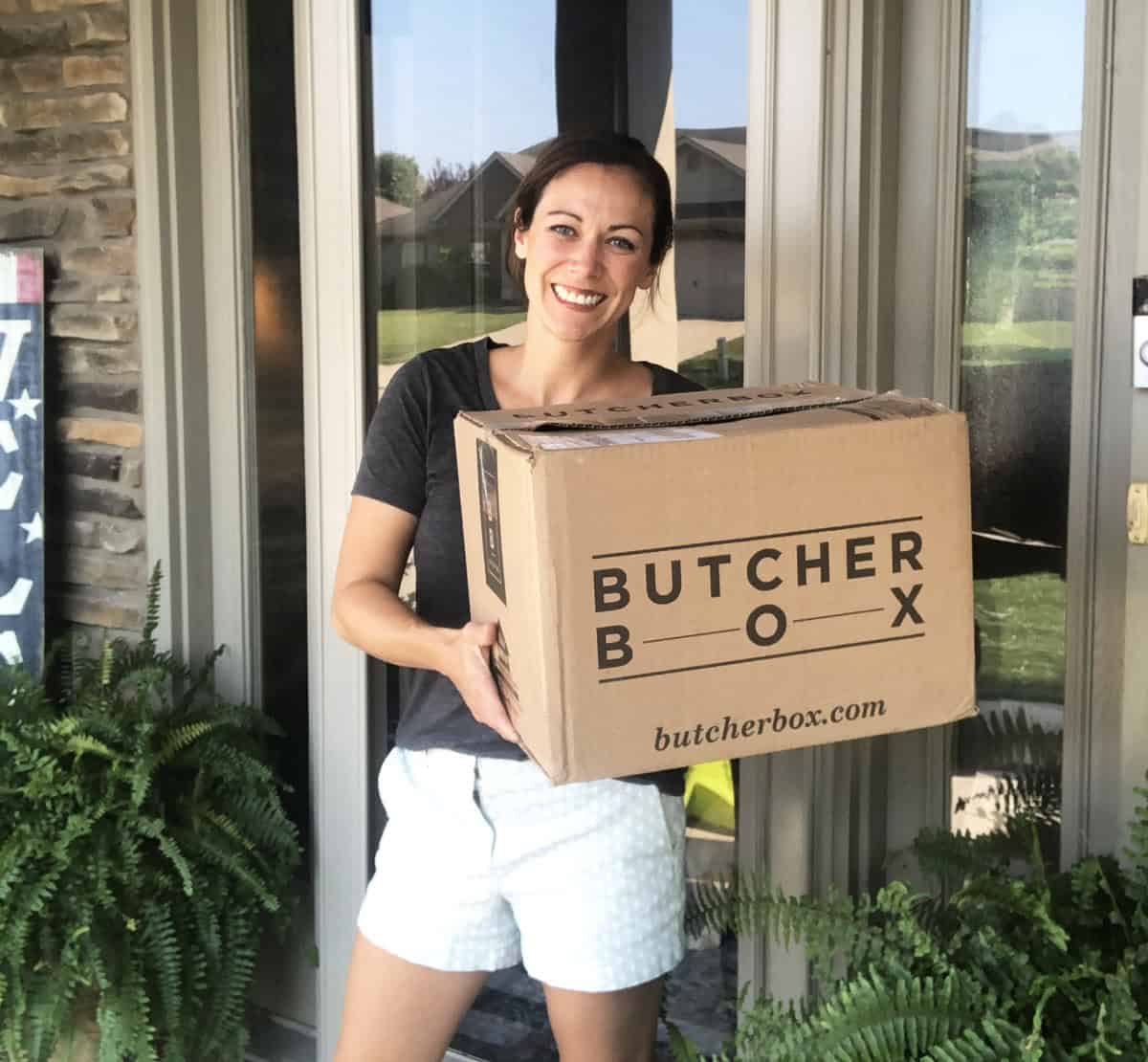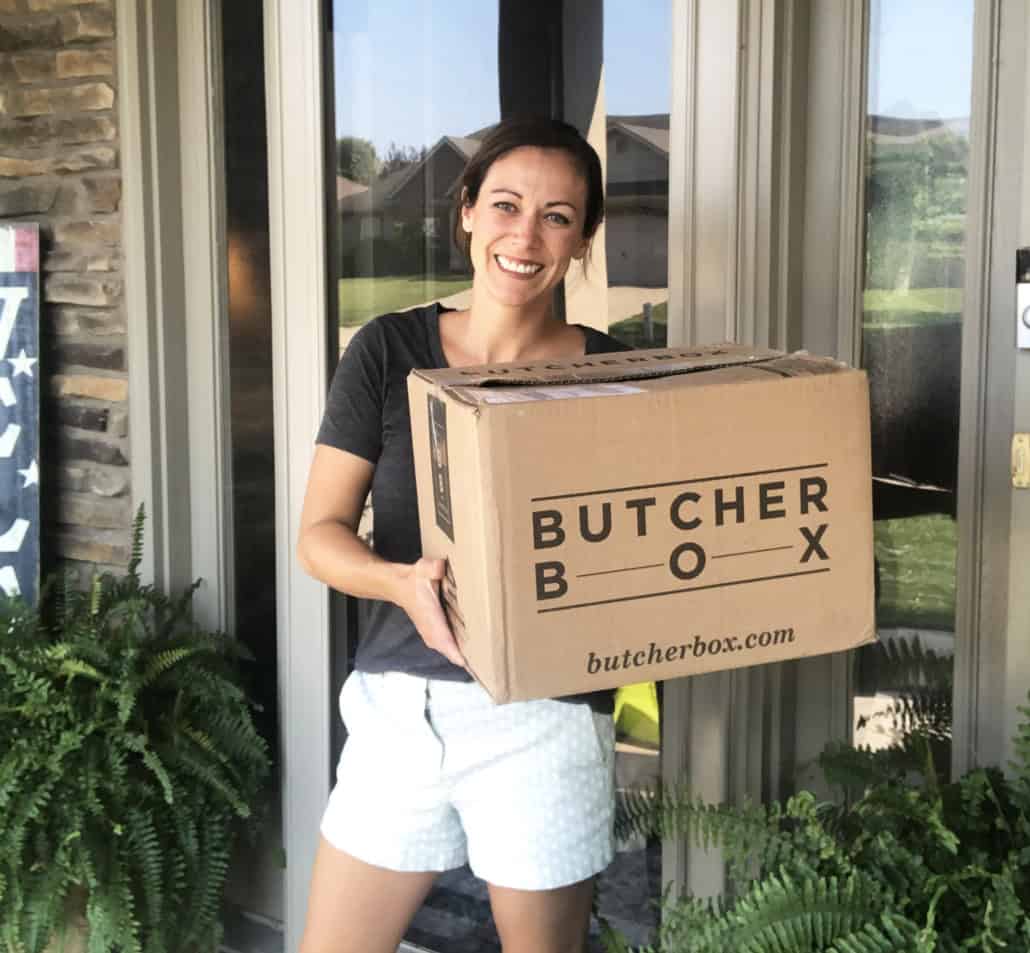 Want More Slow Cooker Freezer Meals?
Be sure to check out this post with 20+ "Best of the Best" Crockpot Freezer Meals!