15+ Dump and Go Slow Cooker Recipes
Updated: 8/17/22
This post may contain affiliate or sponsored links. Please read our disclosure policy.
We've rounded up 15+ amazing dump and go slow cooker recipes. Bonus: You can make them ahead and freeze these meals for later, too. Freezing instructions included!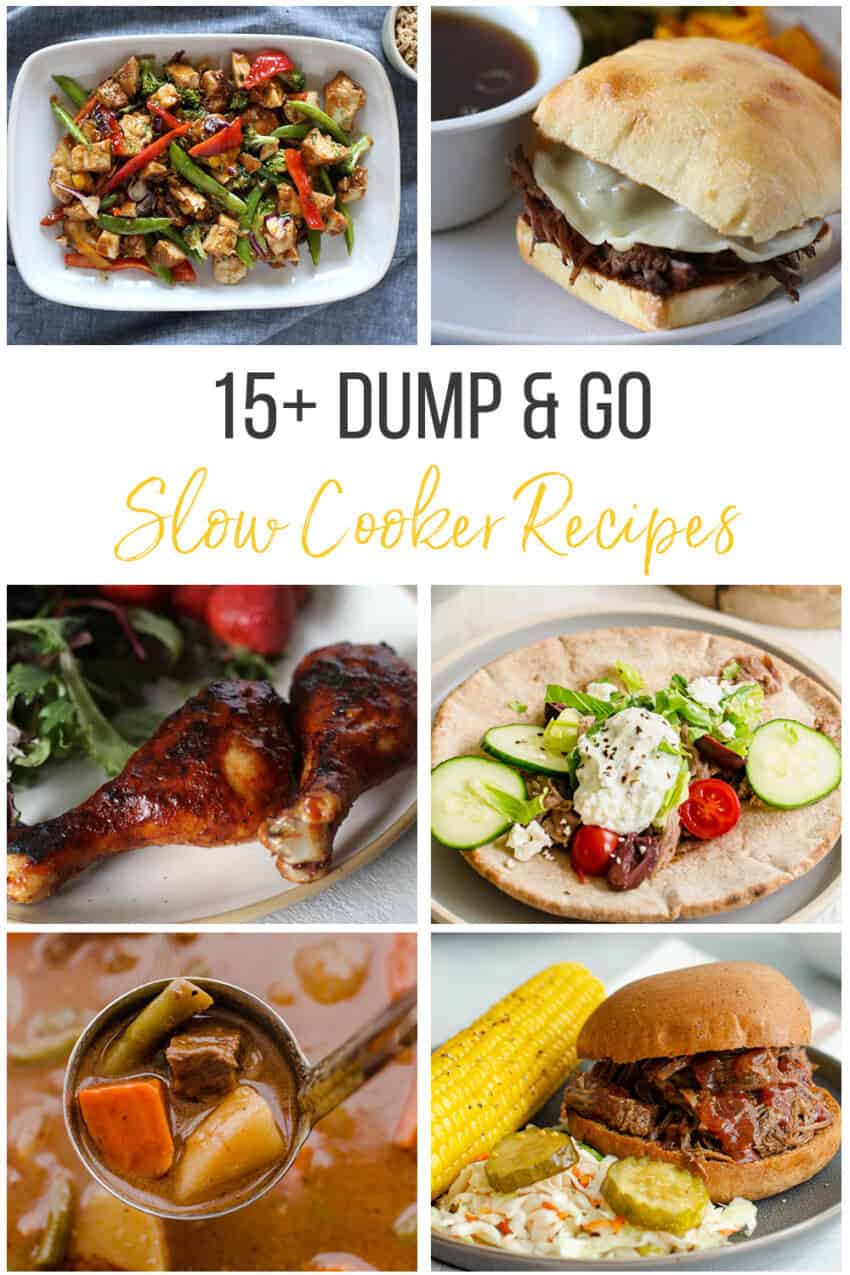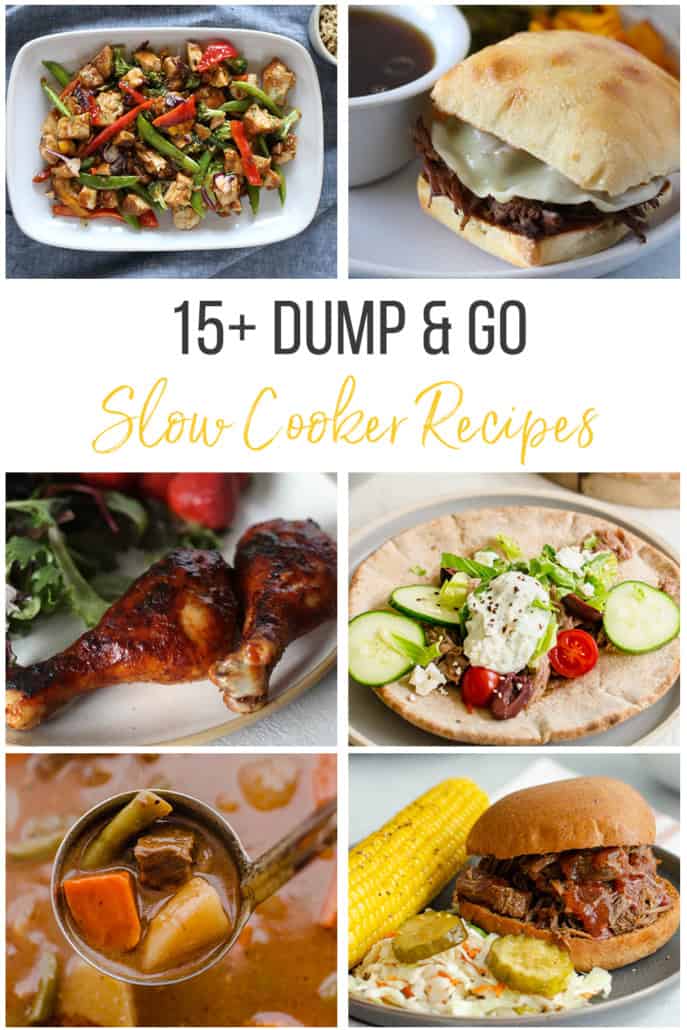 What Is a "Dump and Go" Slow Cooker Recipe?
We define it as a meal that requires no cooking techniques on the front end. You simply dump the ingredients in the slow cooker, pop on the lid, and slow cook. In its best form, a "dump and go" recipe is a lifesaver for busy days!
However, there is something you should know. After researching, testing, and writing a cookbook all about slow cooker meals, one of the big takeaways for us was that the large majority of "dump and go" crockpot meals just don't turn out all that great. Often one ingredient is overcooked while another is undercooked or the meal just lacks flavor.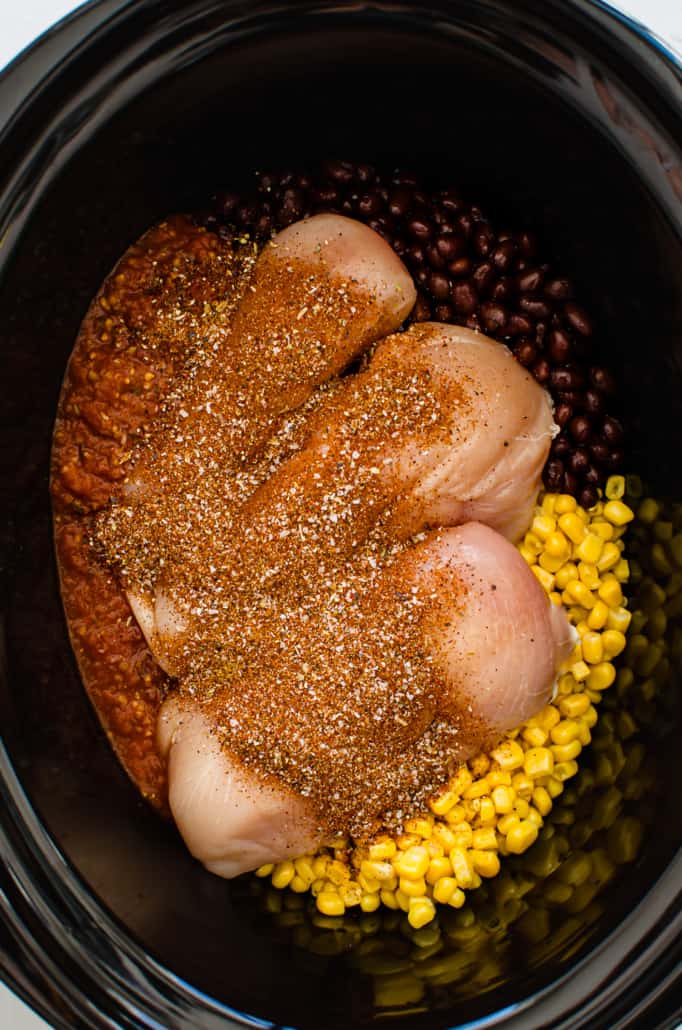 But…but, but, but…there are a few exceptions to this rule and we found them. We've pulled together several of our very best dump and go crock pot meals that we know work.
You may have to do a little work on the back end after the meal slow cooks (i.e. broil for a few minutes, thicken a sauce, shred the meat), but it shouldn't take long. Pinky swear!
Double and Freeze These Recipes For Later
A smart way to use your time efficiently is to double each of the freezer-friendly recipes below and freeze one for later. In fact, every recipe that we link to below has instructions for how to freeze it ahead and how to prepare it from frozen. Believe me when I say, your future self will thank you for doing this!


When you're ready to use your "dump and go" freezer meal, be sure to FULLY THAW it either in the refrigerator for 24 hours or using one of these safe thawing methods. It is NOT safe to put frozen food in the crockpot according to the USDA, so we don't recommend that.
We actually utilize this "double and freeze" tactic in our 1 Hour Freezer Prep Sessions. Each prep session gives you everything you need to quickly and efficiently prep and freeze 6 family-sized meals, including a shopping list, step-by-step instructions, filled-out freezer labels, and much more.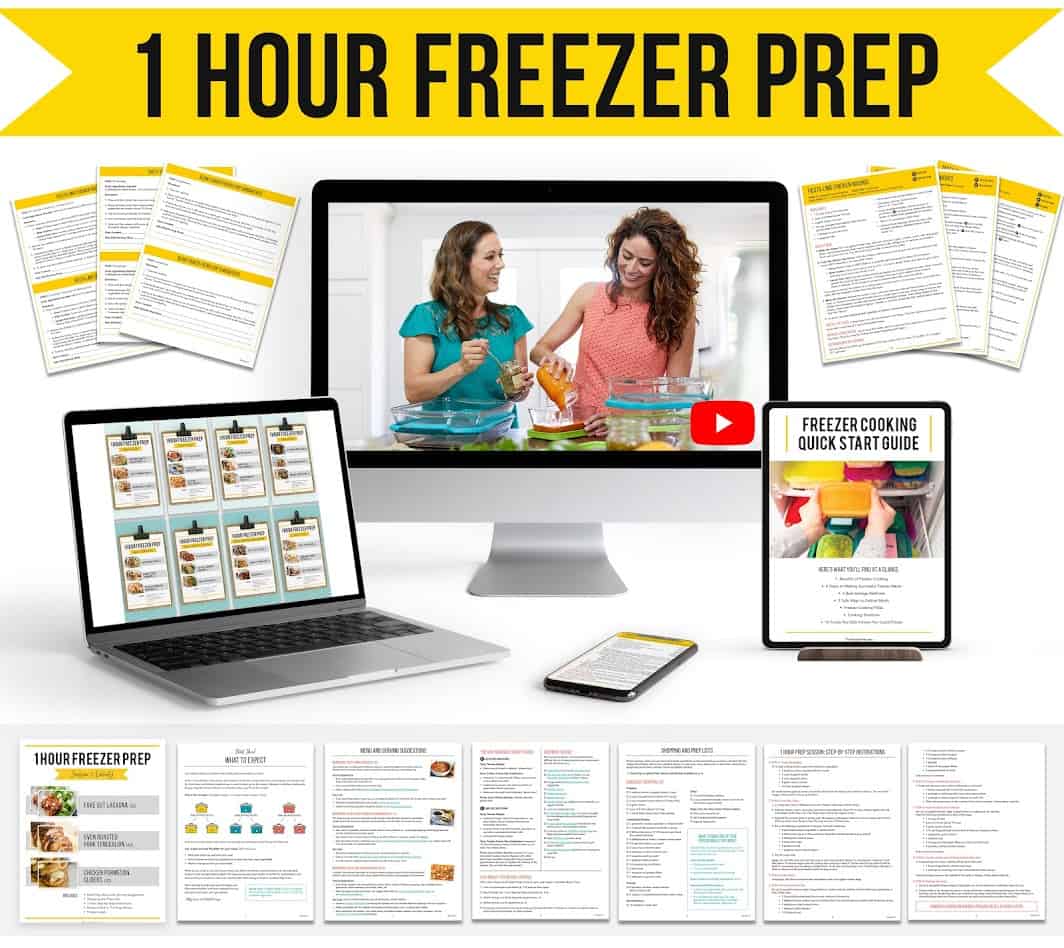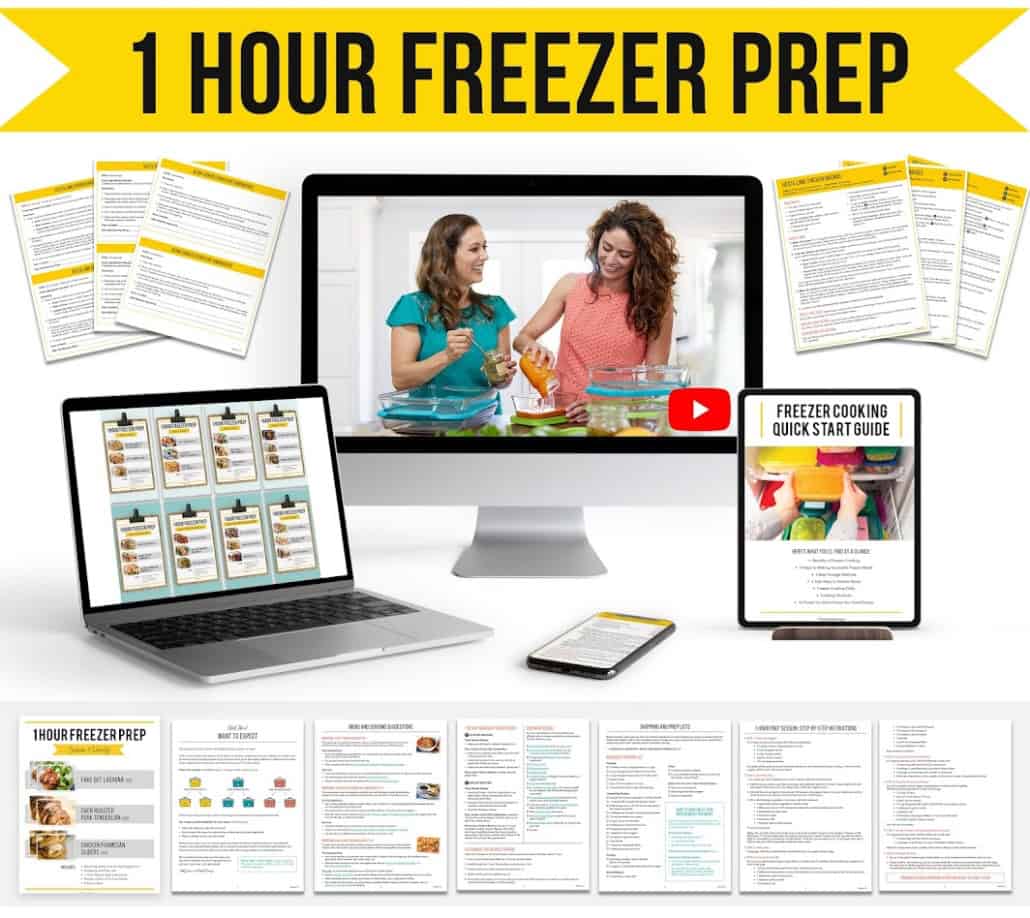 It's a dinnertime game changer! Join over 1,500 other parents who are saving time and feeding their families well with our prep sessions.
Download Our Printable Freezer Labels
Ok, one more important tip, if you plan to freeze these meals: Be sure to label them so you know what's in your freezer. We'd love to give you our cute and printable freezer labels for FREE ($4.99 value).
15+ Dump and Go Slow Cooker Recipes
Alright, you've heard our best tips and tricks regarding dump and go meals. Now it's time to get cooking!
A little sweet and a little spicy, this easy chicken recipe is BIG on flavor and takes just minutes to throw in the slow cooker. Stir fry some veggies while it cooks and then serve it all over rice. A reader favorite!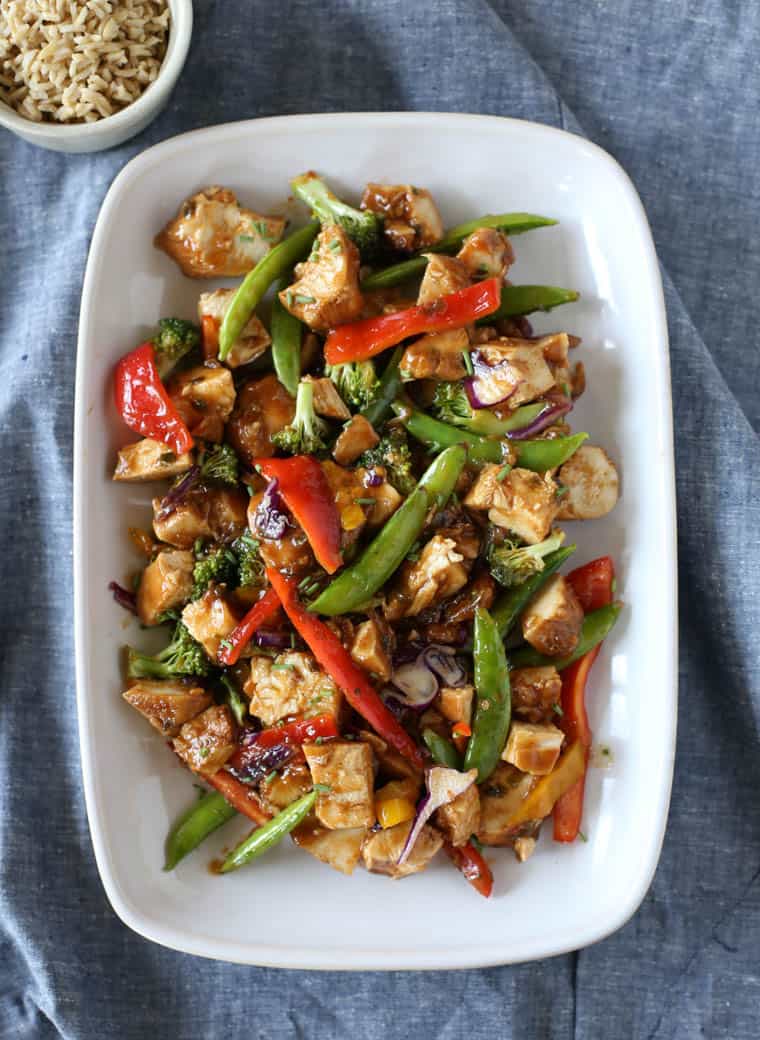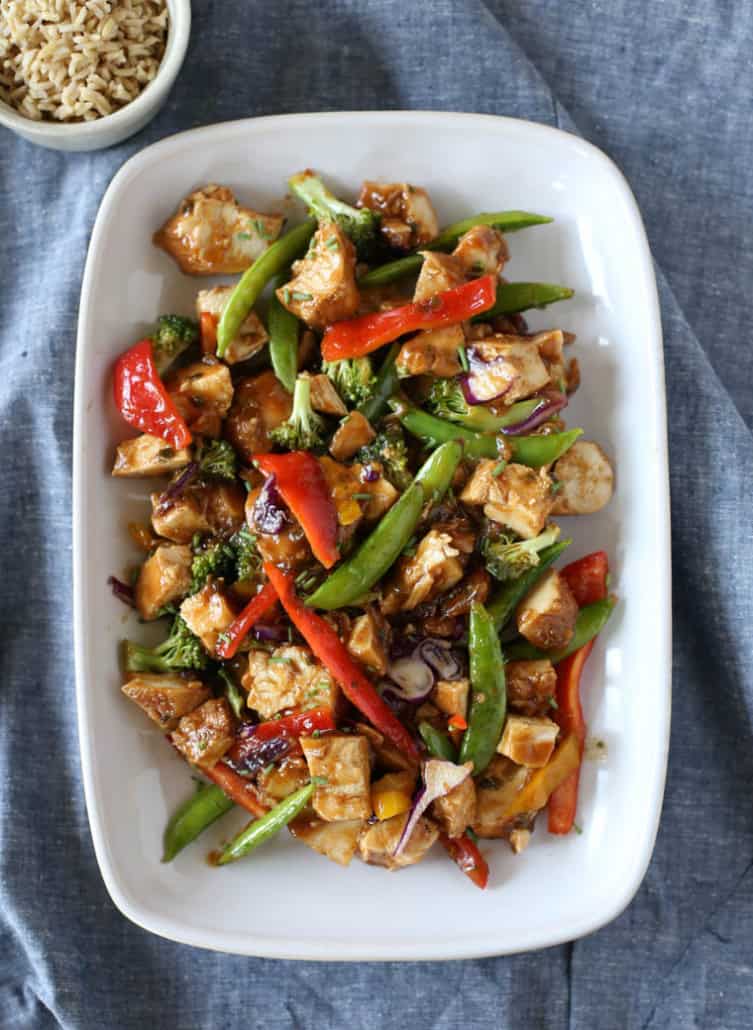 My kids cheer when they see this drop-and-go crock pot meal on the menu plan. It slow cooks all day long and is fall-apart tender by dinnertime. Simply shred the meat, put together the sandwiches (a quick broil toasts up the rolls and melts the cheese), and dip them in the leftover au jus. Or…turn them into grilled cheese sandwiches to take them over the top!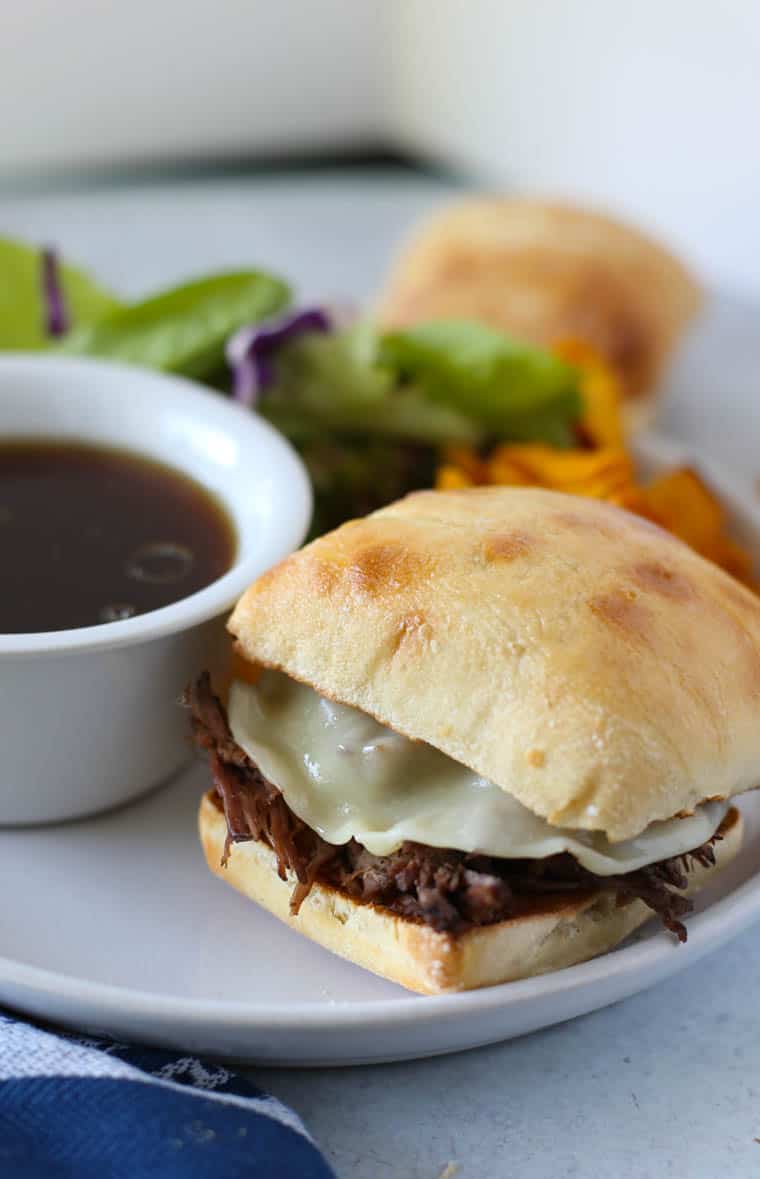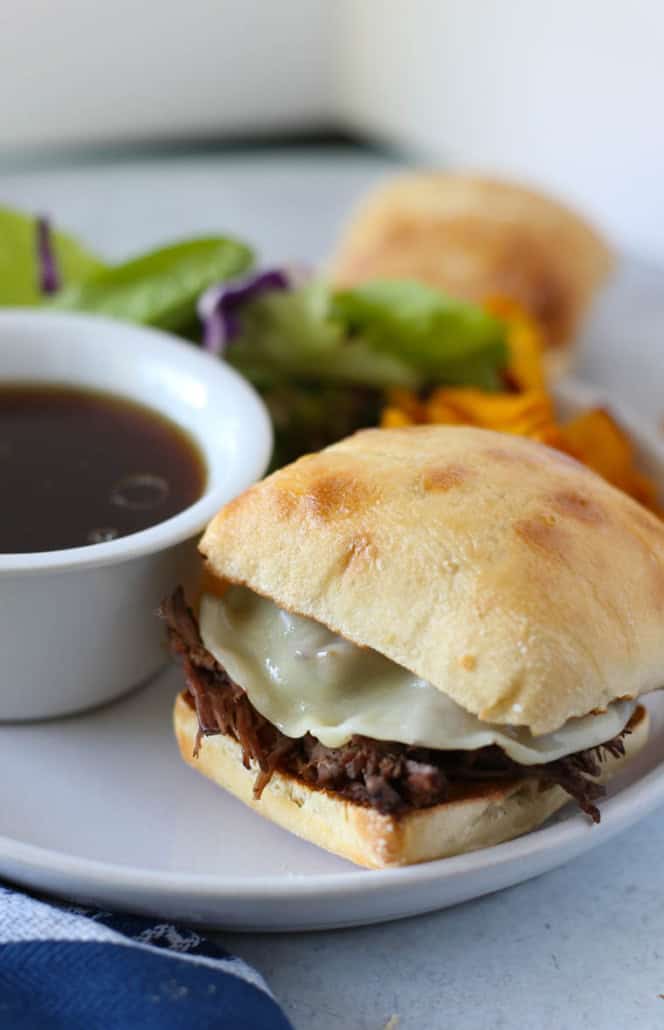 This pantry staple Vegetarian Tortilla Soup recipe is a meatless "one pot wonder" that I've been making and freezing for years for my family. Filled with beans, tomatoes, chilis, corn, and more, it only gets better the longer it sits in the fridge (or freezer).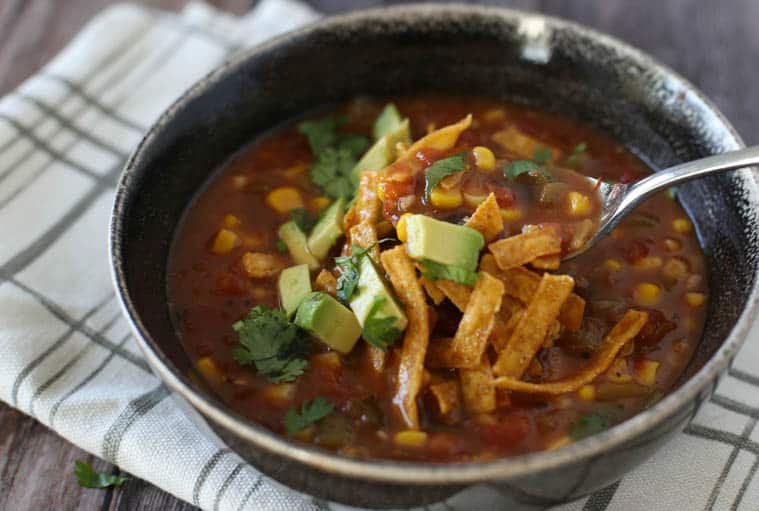 Friends, making beef stew gets NO EASIER than this recipe. My mother-in-law taught me this one when I first got married, and I've been serving it up to big crowds ever since. Slow cooker (or oven) directions are included in the recipe.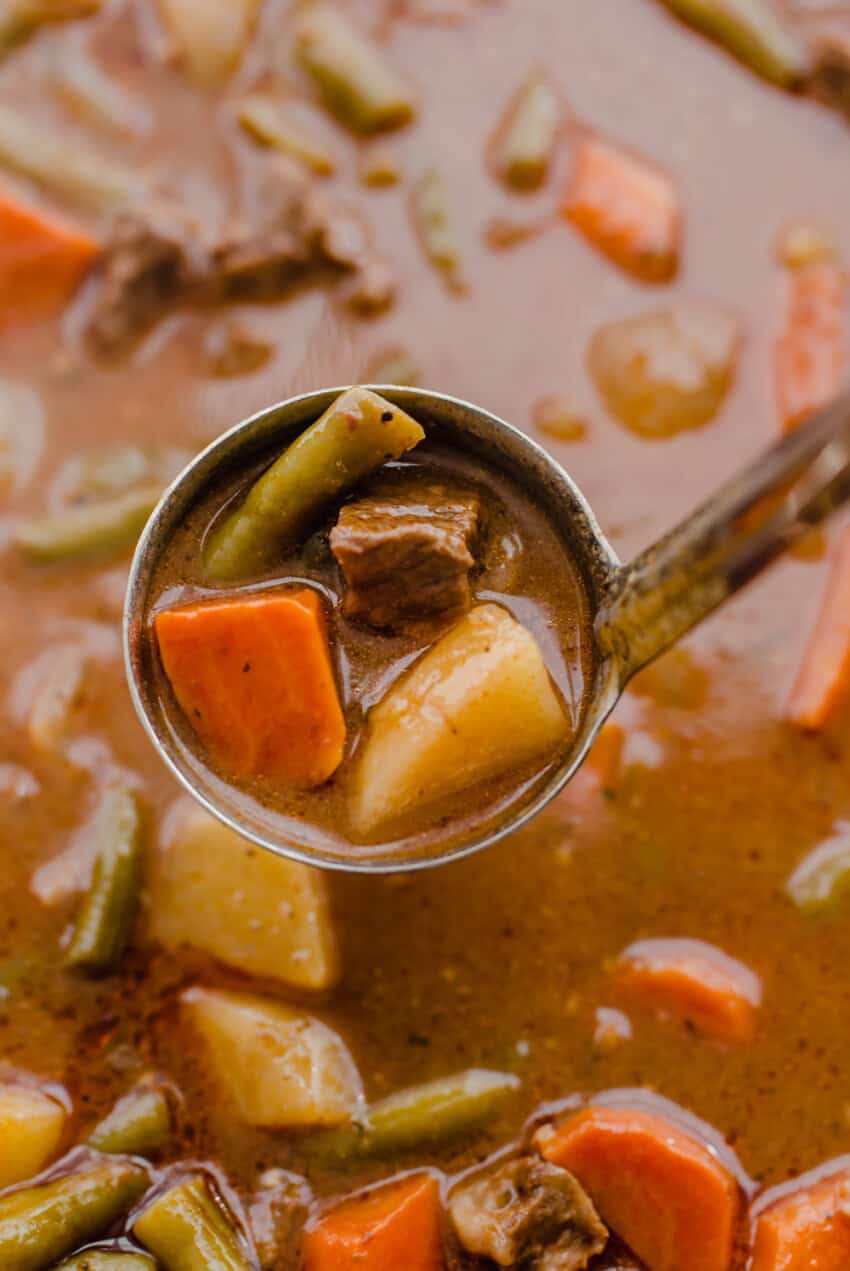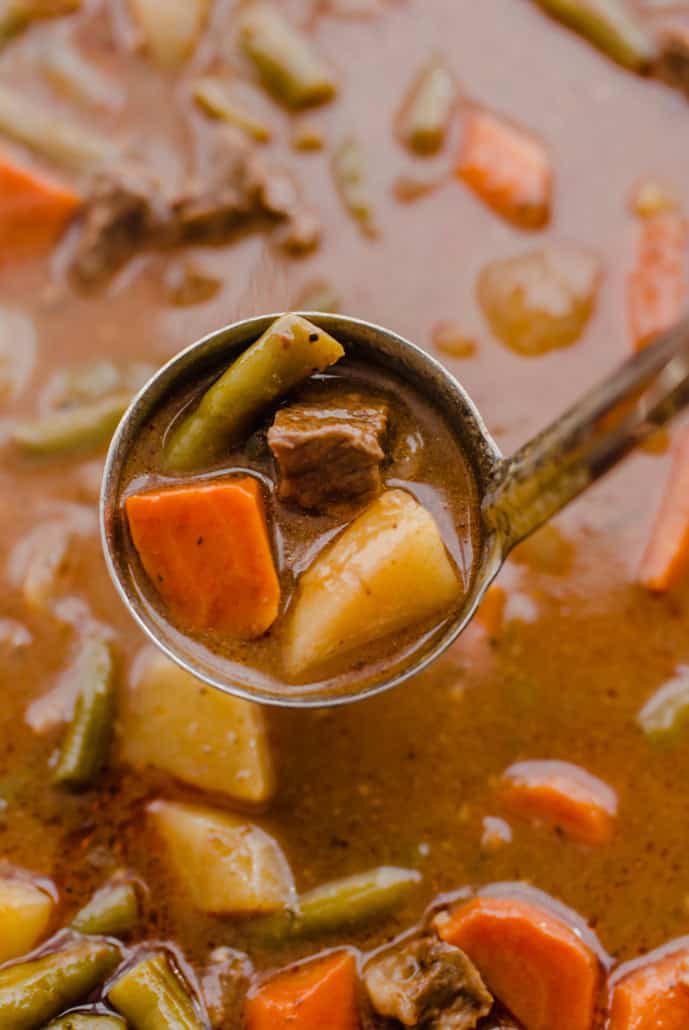 You don't need a smoker or to heat up your kitchen with the oven for hours to make amazing ribs. Your slow cooker and a few minutes under the broiler will do all the hard work for you, resulting in fall-off-the-bone, caramelized BBQ ribs.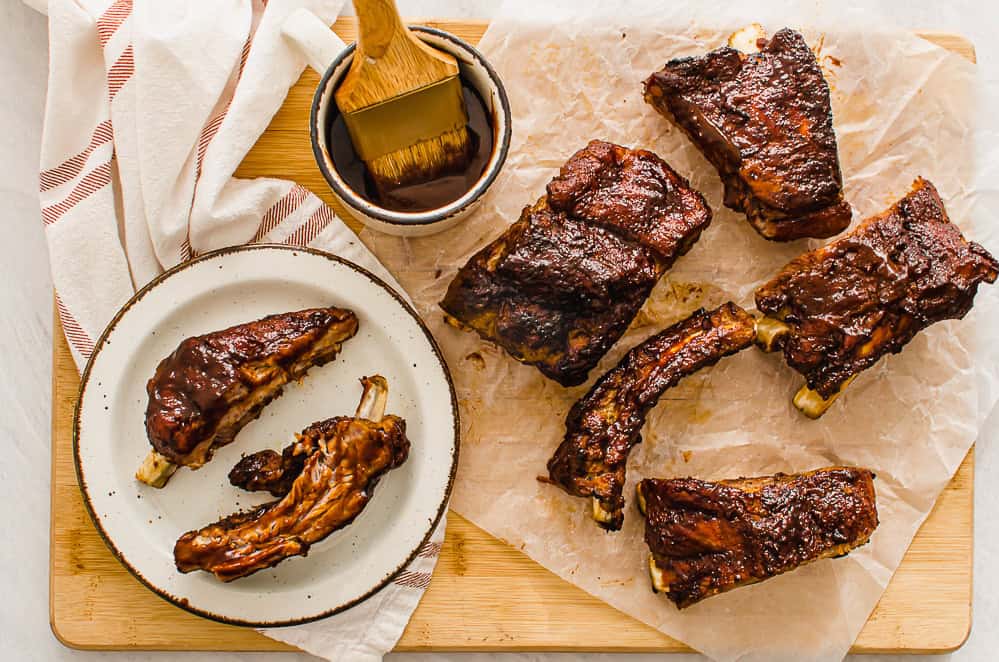 This is the type of dump and go recipe our readers go ga-ga over. Slow Cooker Carnitas are a dump-and-go crock pot meal that's easy to make, freezes well before or after cooking, and everyone loves them!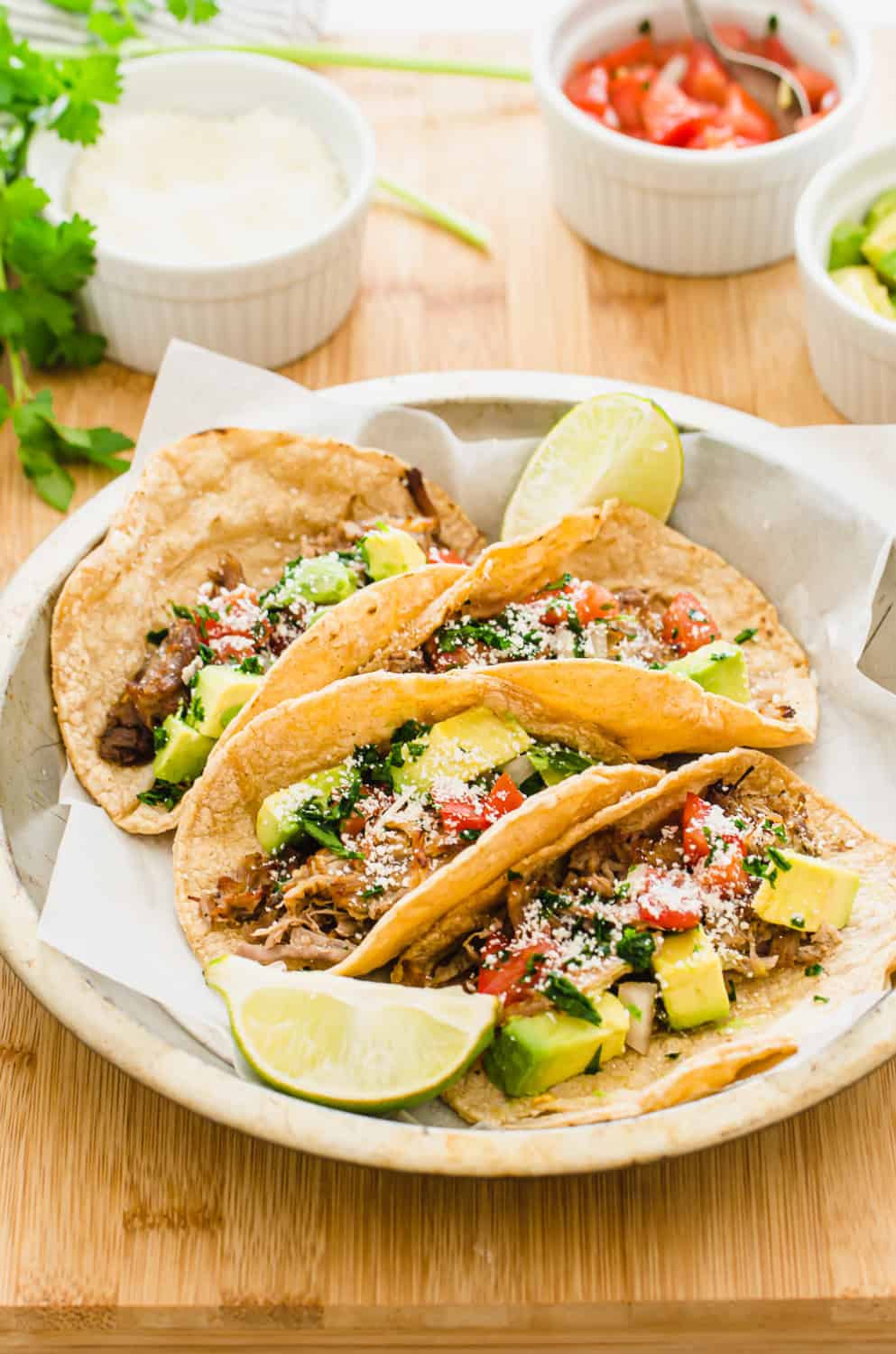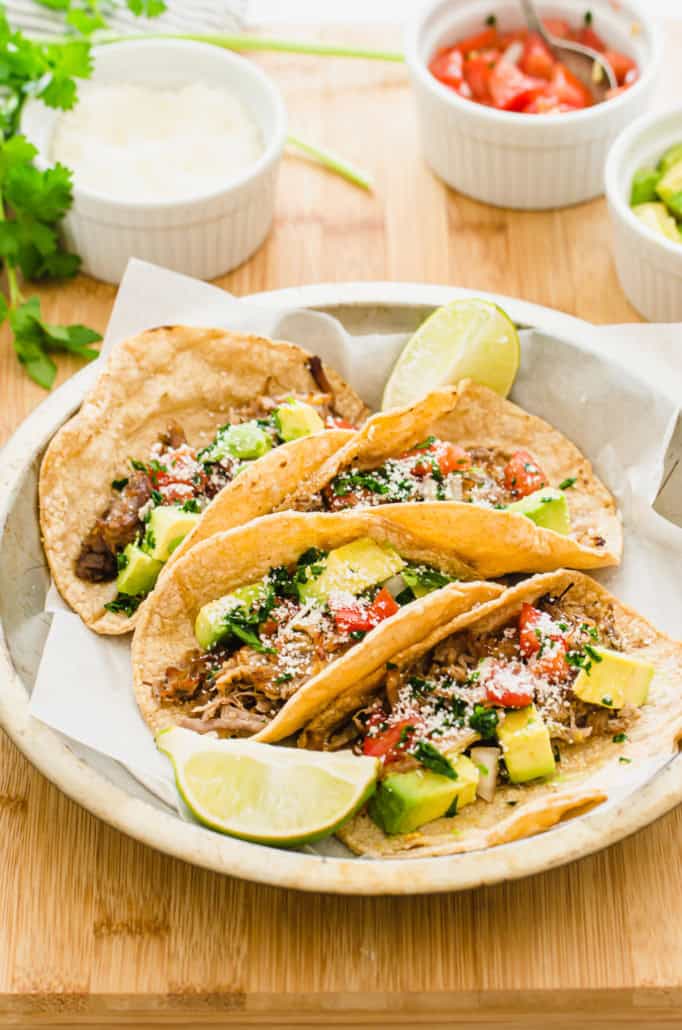 Two of our favorite meals–pizza and soup–come together in this gluten-free, dairy-free Pizza Soup recipe to create a meal that's healthy, filling, and incredibly tasty. It's absolutely delicious and can be prepped as a freezer meal.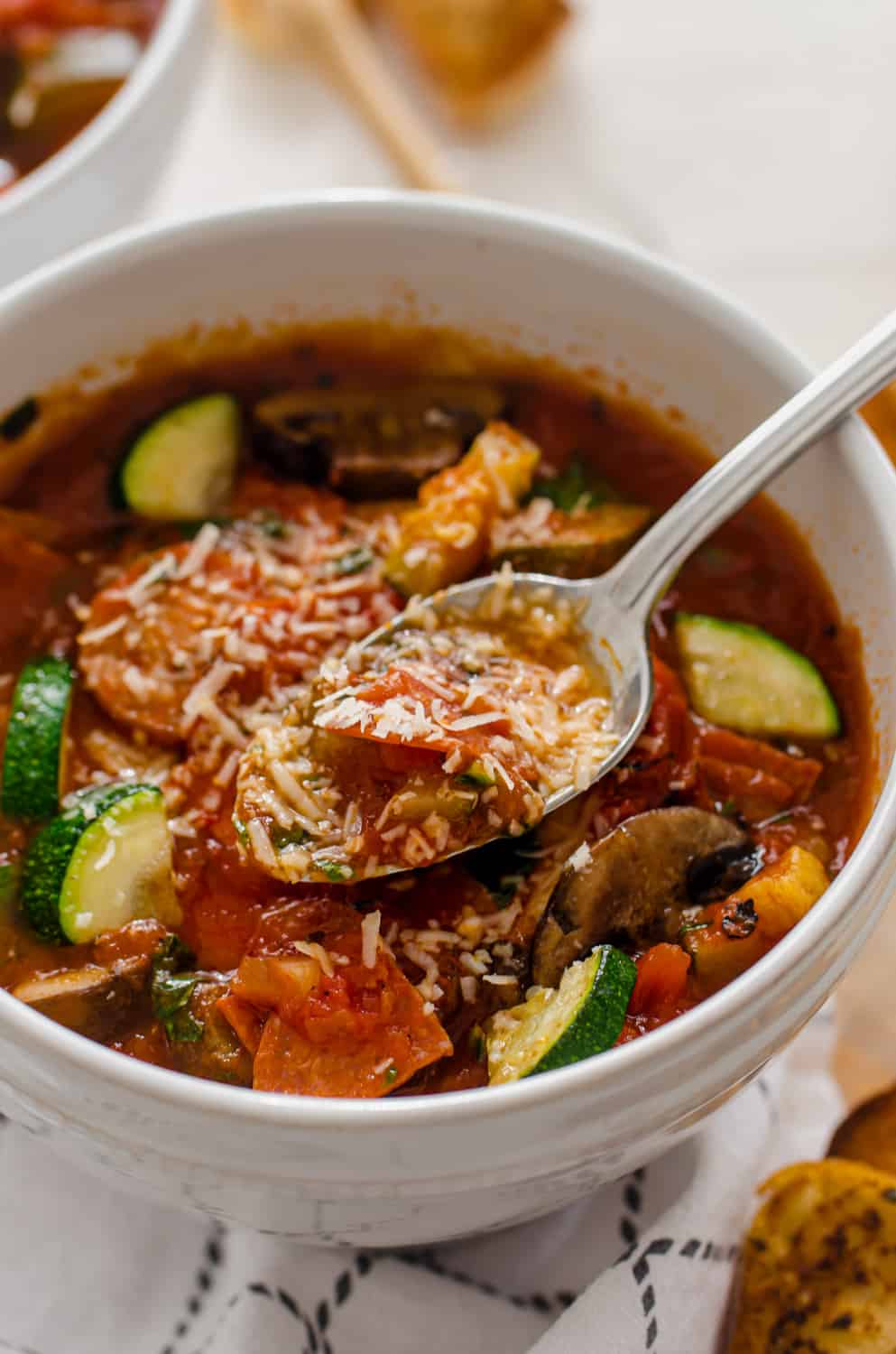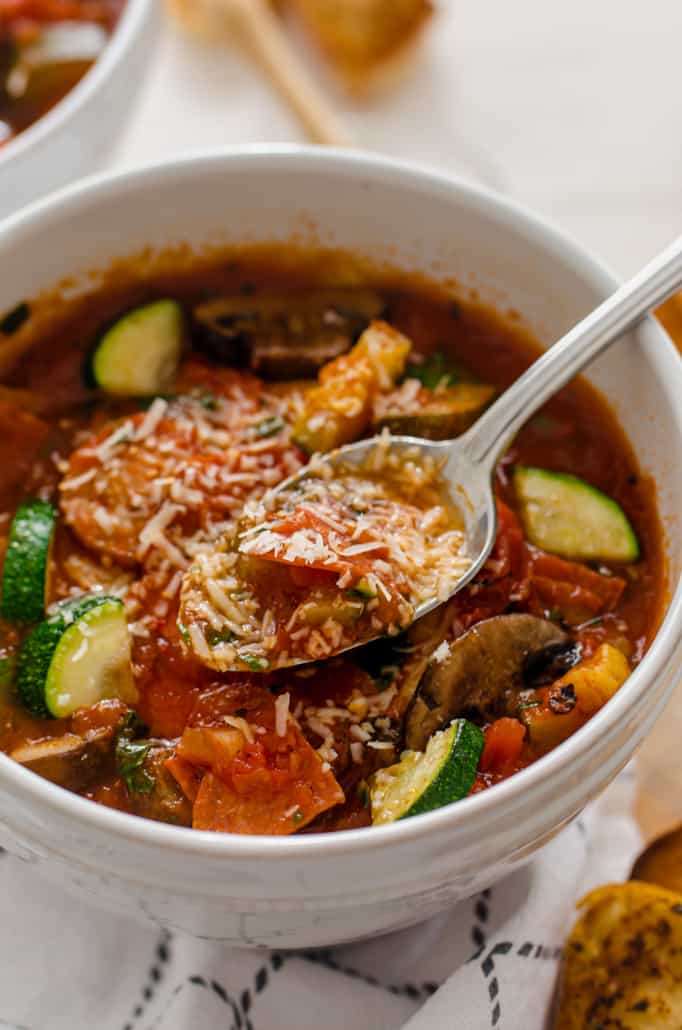 A reader favorite! It's delicious, healthy, freezer friendly, and a great recipe for large groups.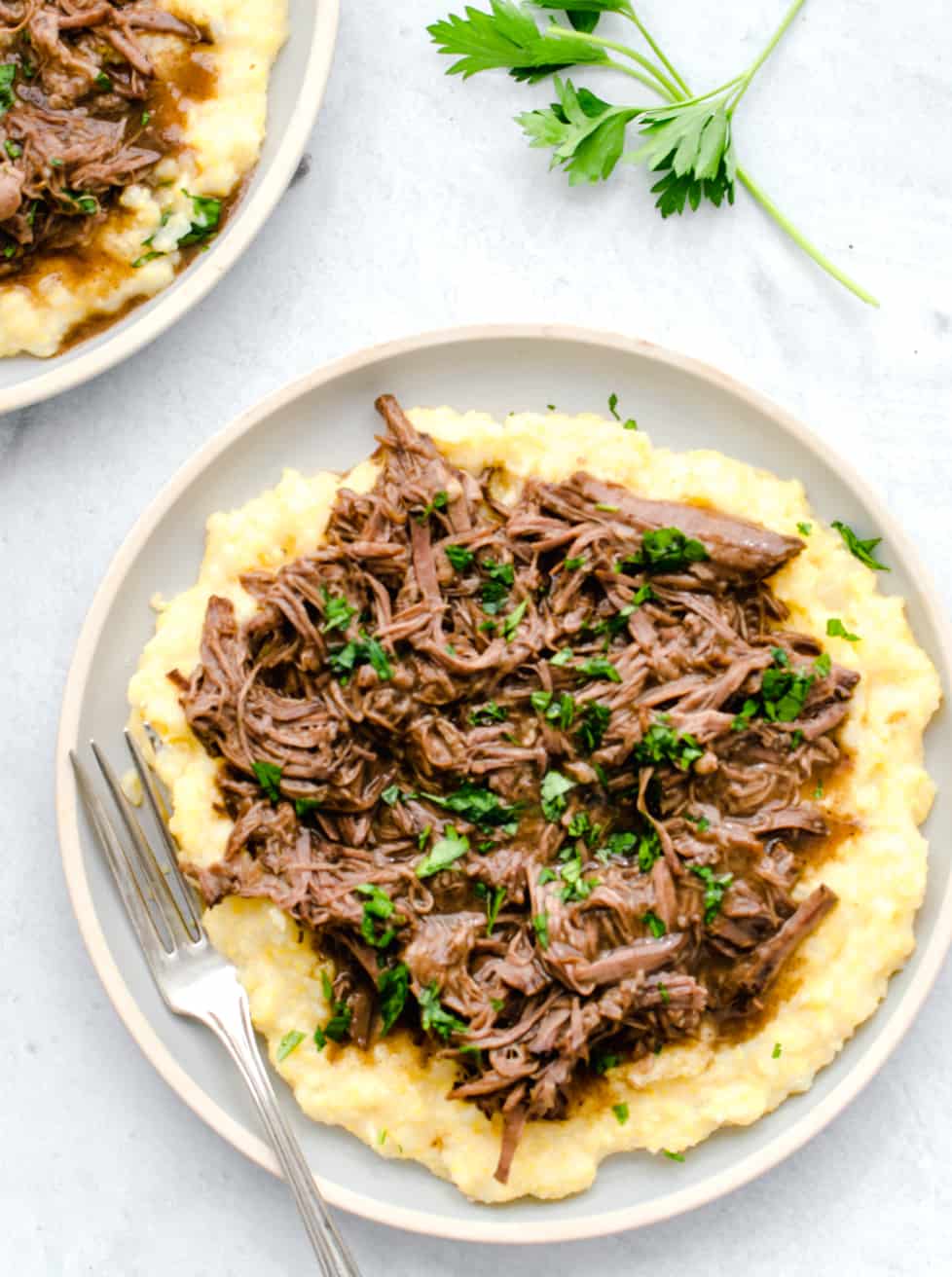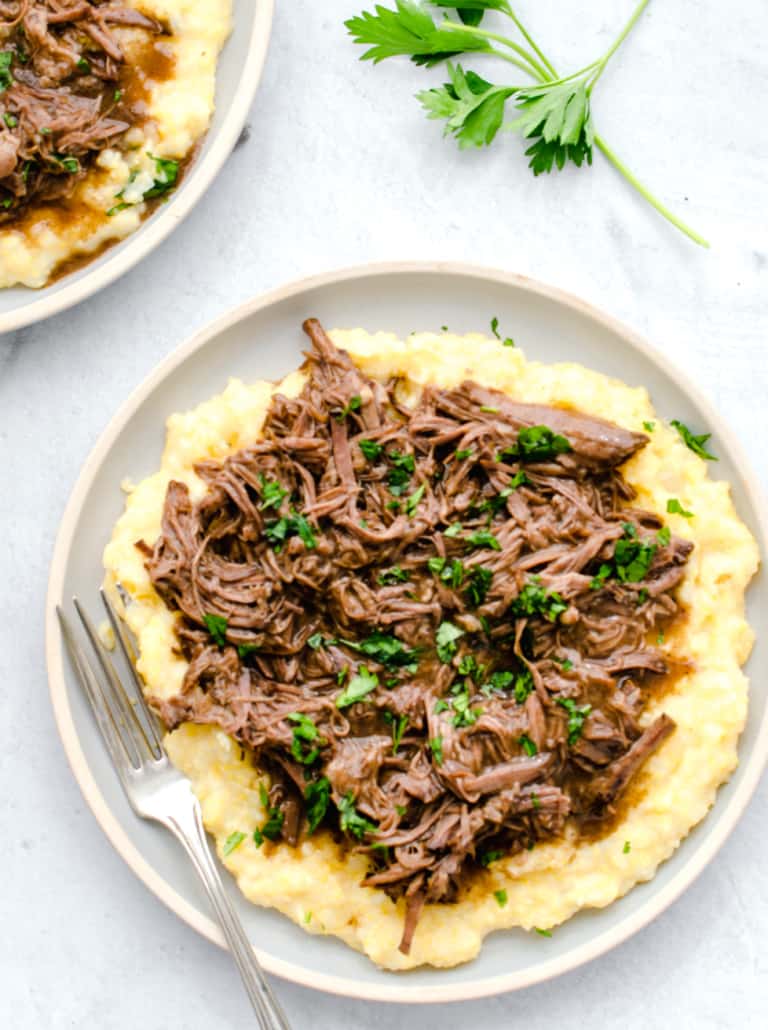 This is hands-down one of my favorite kid-friendly meals on a busy night.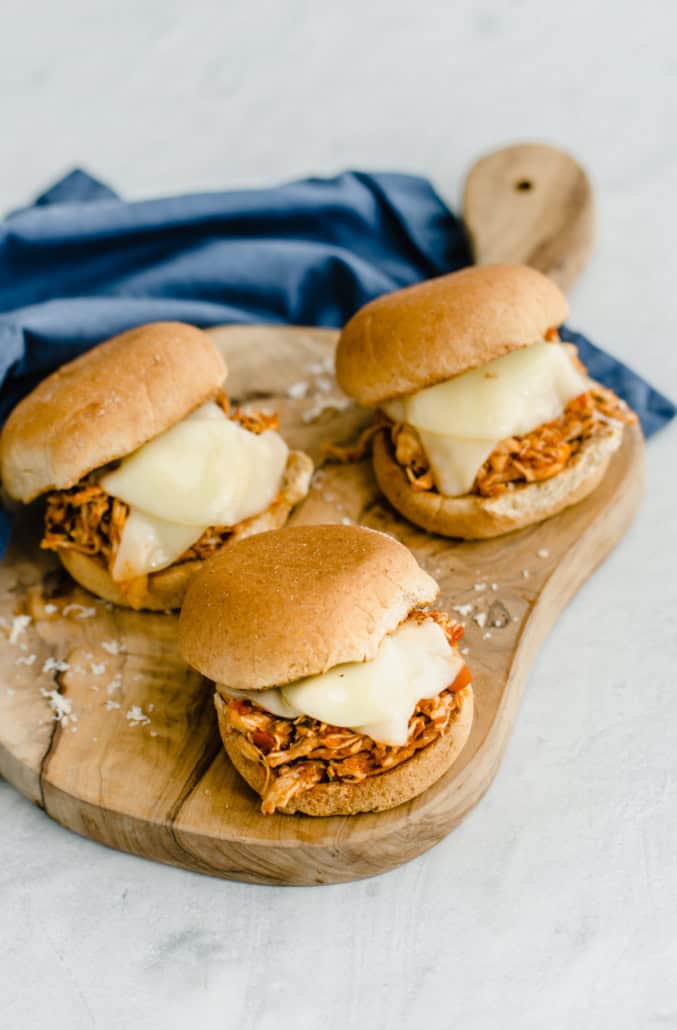 This recipe will quickly become a regular in your home. After the pork shoulder slow cooks all day in a blend of spices (or is cooked quickly in the Instant Pot), you'll shred it and serve it on whole wheat pita bread. Top the shredded pork with chopped fresh veggies, tangy feta cheese, and our creamy, herb-infused Easy Tzatziki Sauce.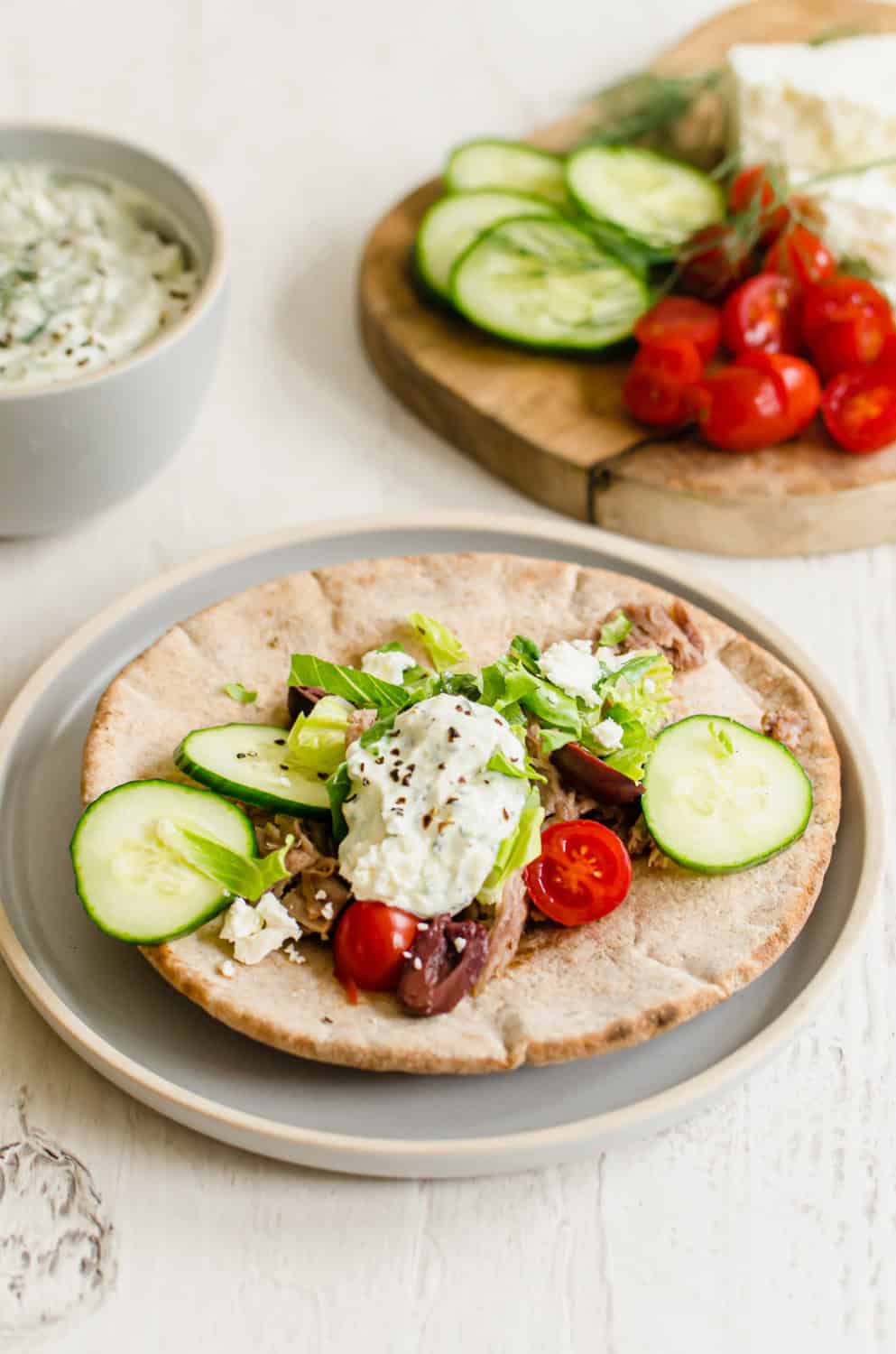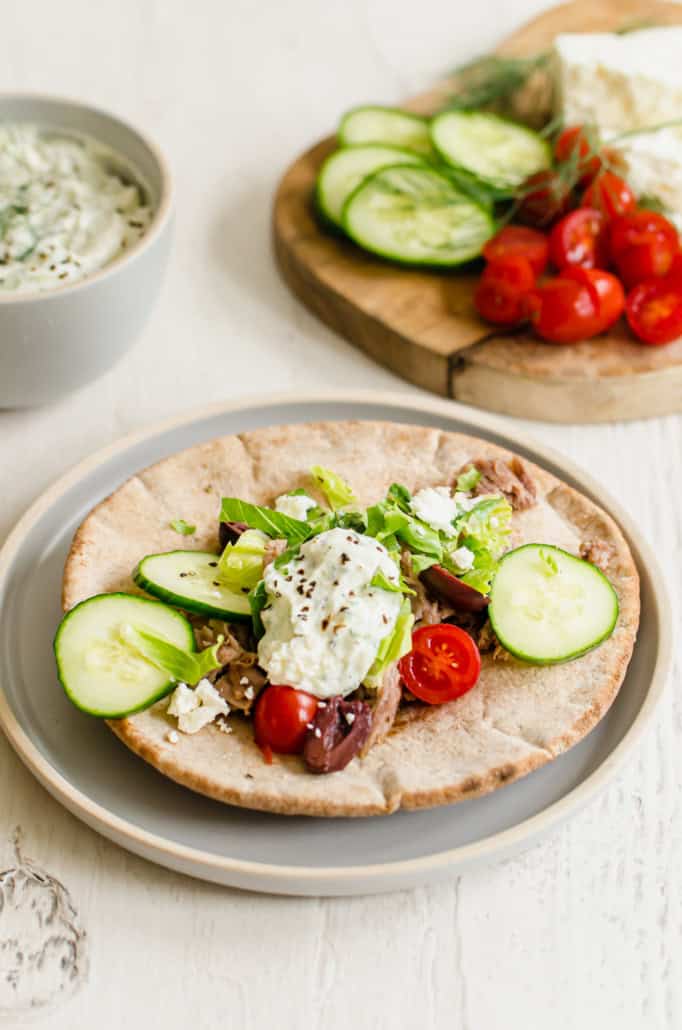 These drumsticks require only 4 pantry ingredients and come out moist and delicious every time. Not only are they gluten-free and dairy-free but they work great as a make-ahead freezer meal too. All ages love these.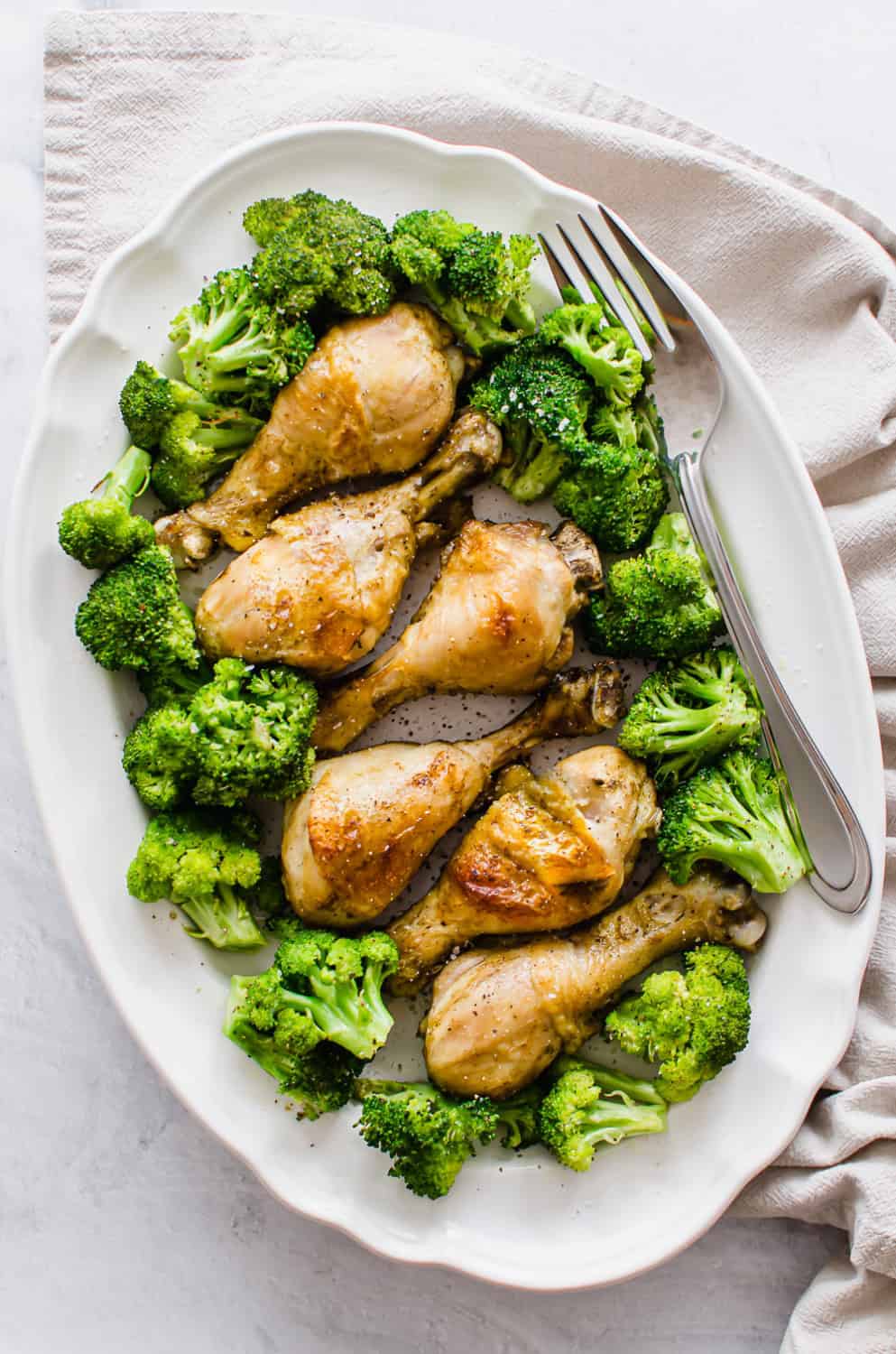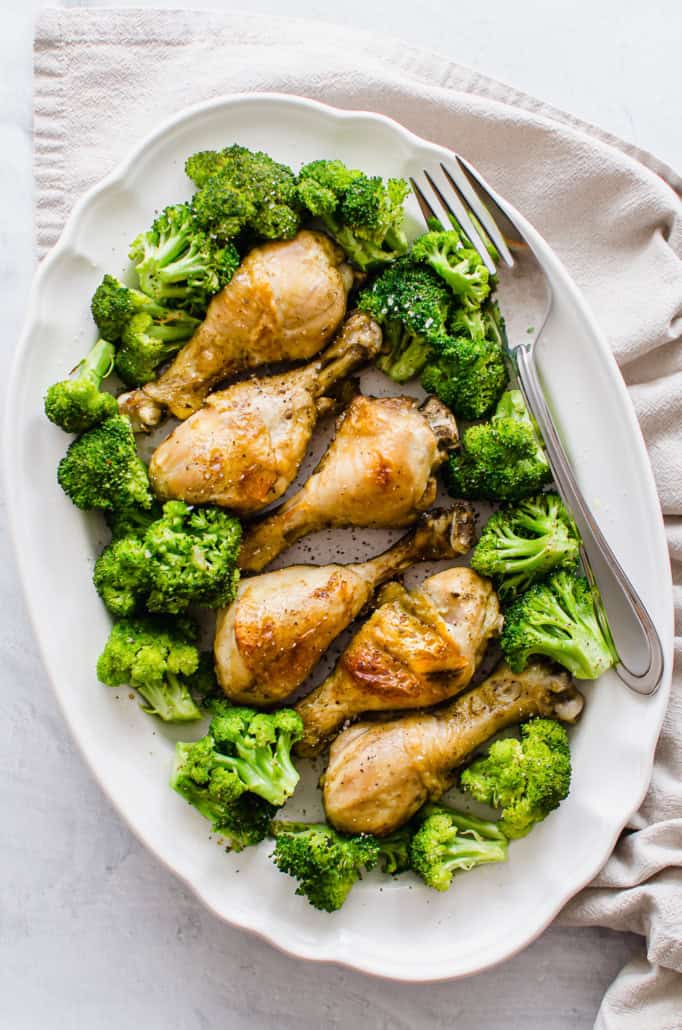 This recipe is an old favorite that I love to pull out for the back-to-school season, football watching parties, and family gatherings. It makes a lot and is always a crowd-pleaser! To Freeze For Later: Place the uncooked roast and all the ingredients for the slow cooker in a freezer bag, seal, and freeze. Thaw completely before cooking.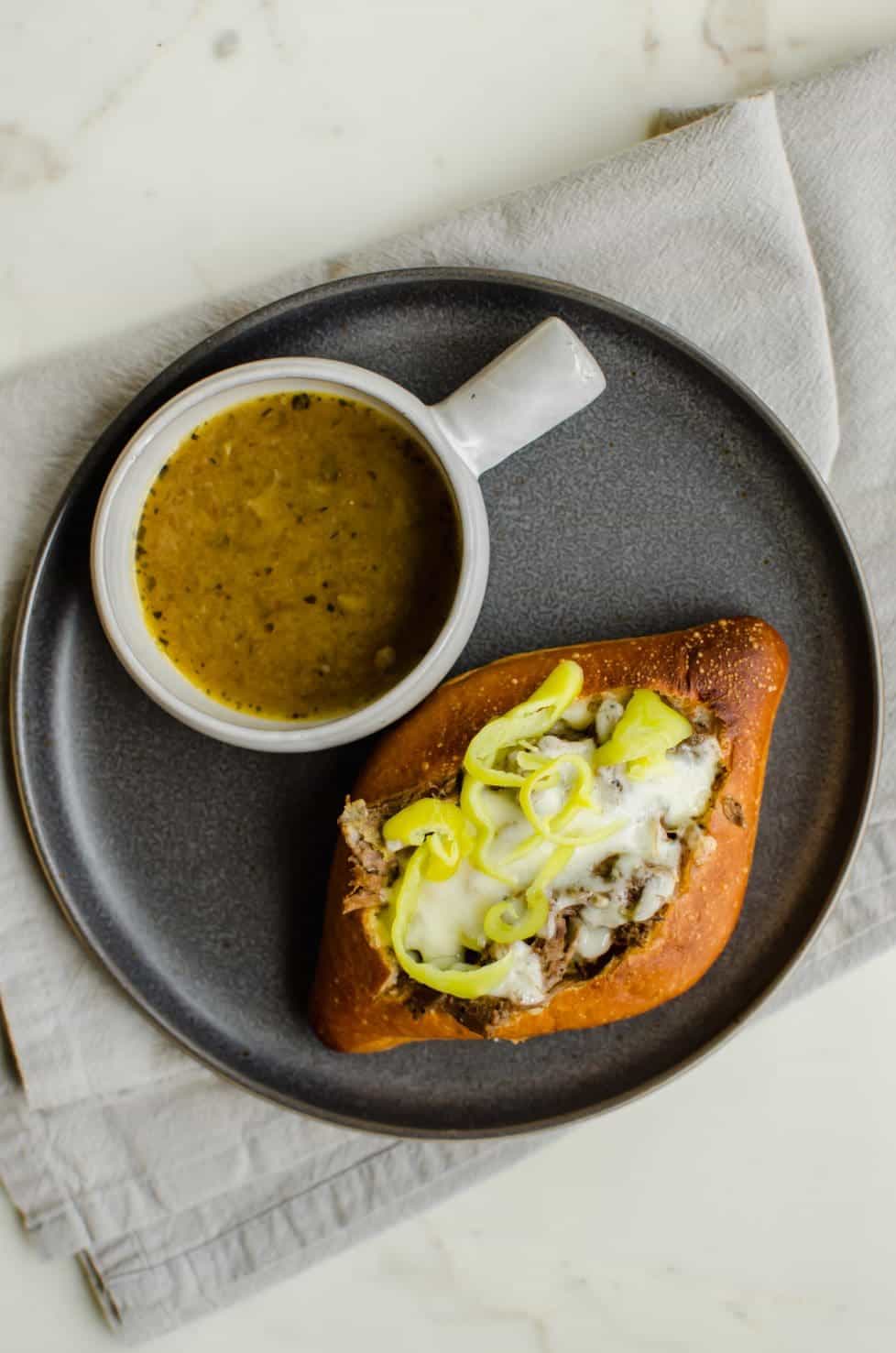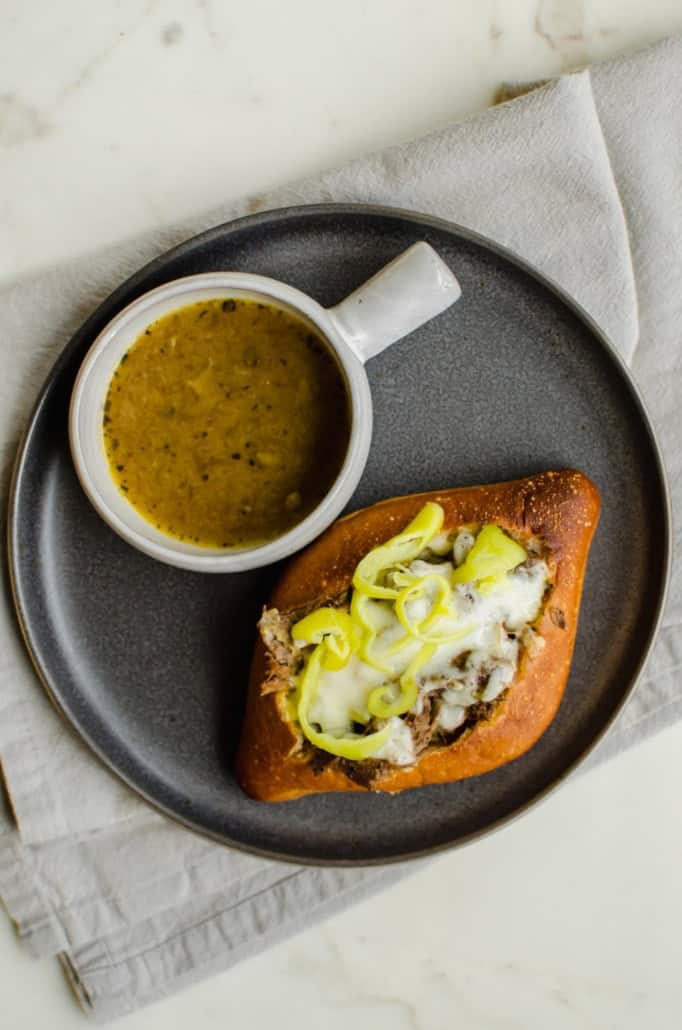 Making these BBQ chicken drumsticks in the slow cooker results in fall-apart tender and moist chicken on the bone. With a few minutes under the broiler at the end, you'll have a crispy and perfectly seasoned dinner ready to go in no time.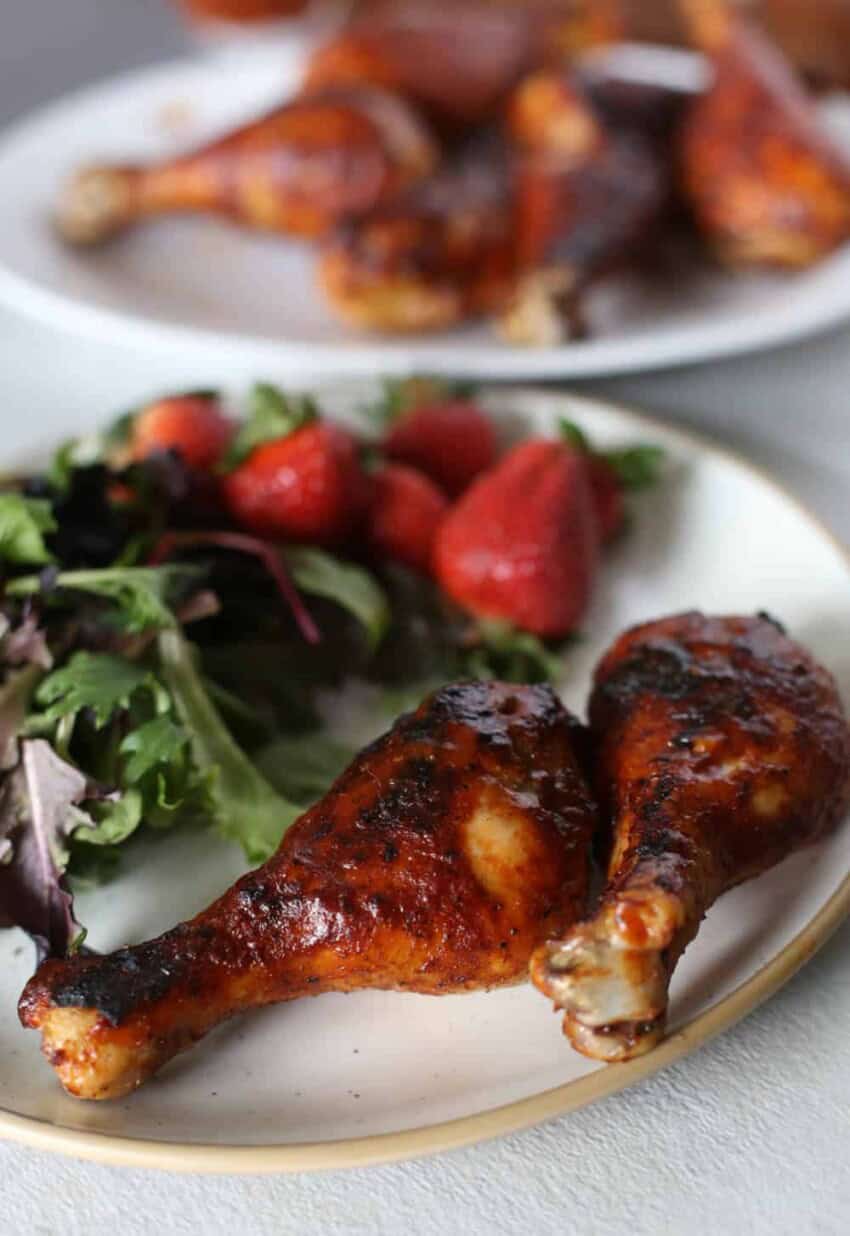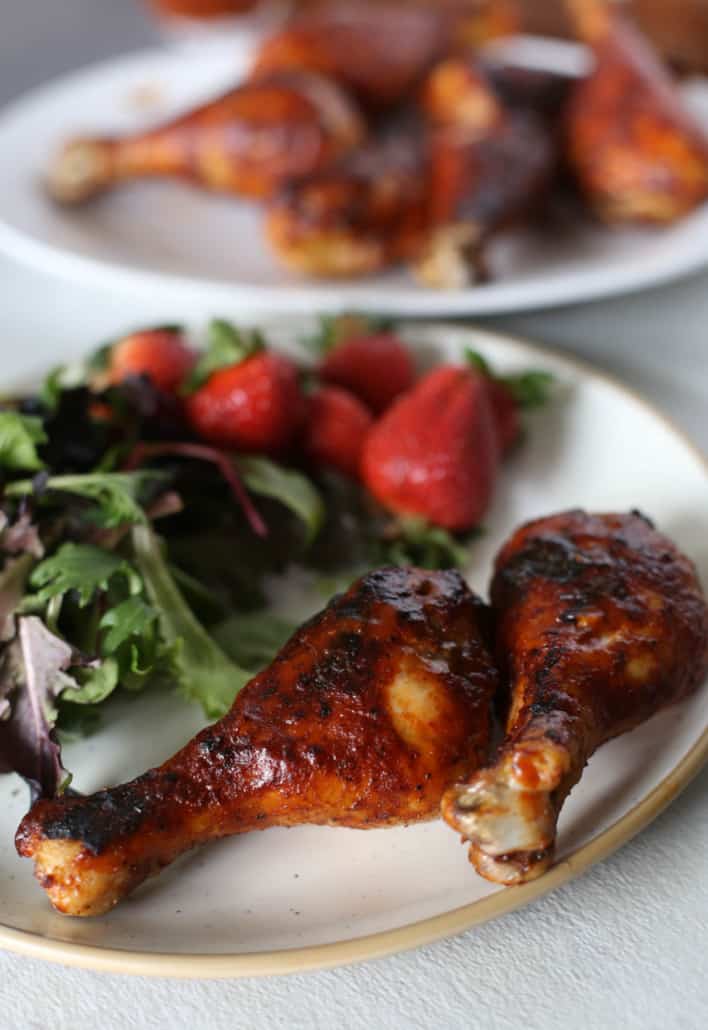 A pork shoulder is one of the best cuts of meat to slow cook all day. Add in some seasoning and BBQ sauce for a comforting meal for a large group (or be prepared for leftovers).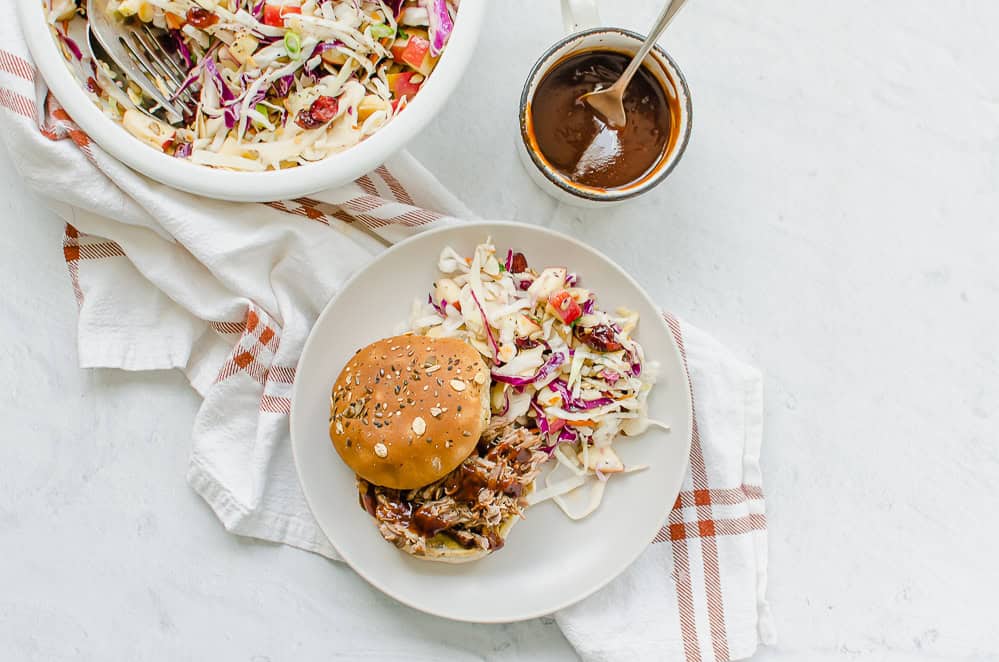 Slow cooked chuck roast with the perfect seasoning blend and BBQ sauce make these sandwiches to die for. Such an easy dump and go slow cooker recipe!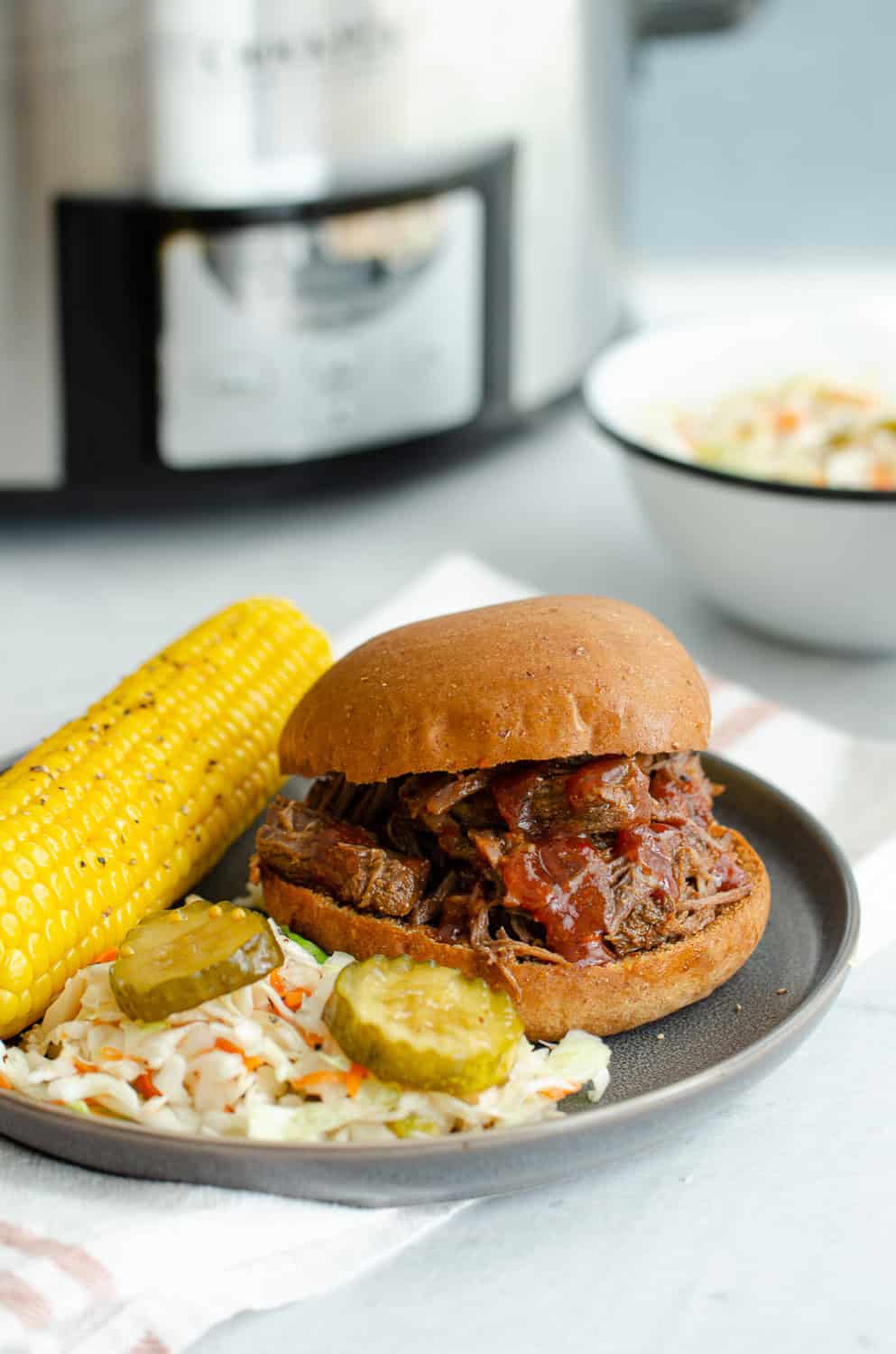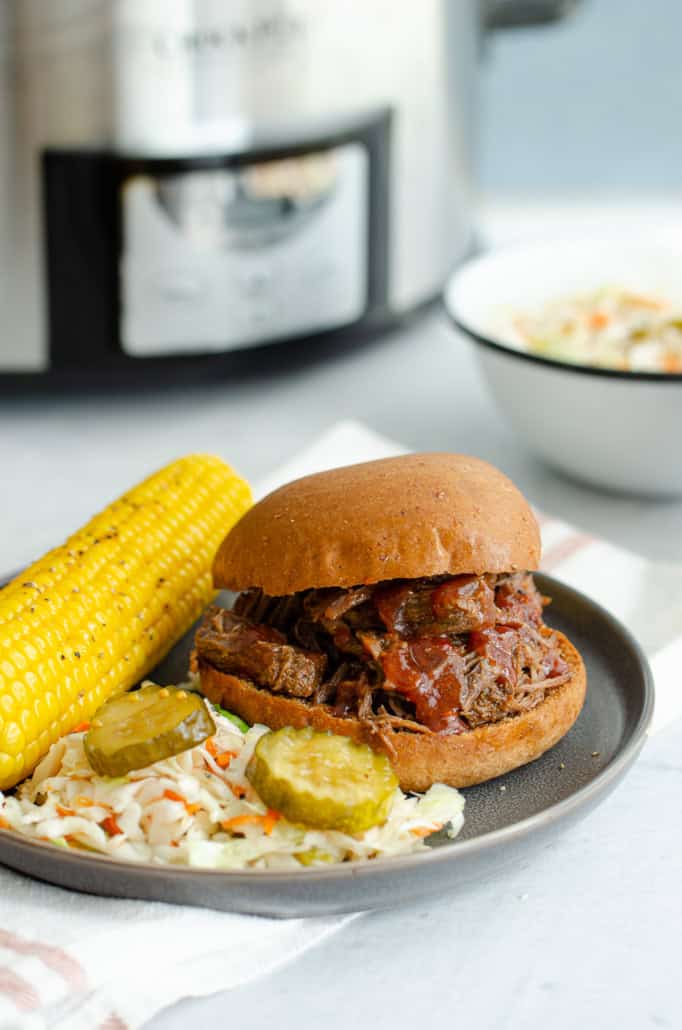 With just a few pantry ingredients, you can have a large batch of marinara sauce cooking in your slow cooker in no time. You can also use this homemade marinara recipe to stock your freezer. Instant Pot and freezing instructions included, as well!
Packed with Creole/Cajun flavors, this easy slow cooker gumbo recipe is sure to please. This cleaned up low-carb, paleo, whole30 version of gumbo can also be made in the Instant Pot. To Freeze for Later: Dump all ingredients in a freezer bag before cooking, seal tightly, and freeze for up to 3 months. Thaw before cooking.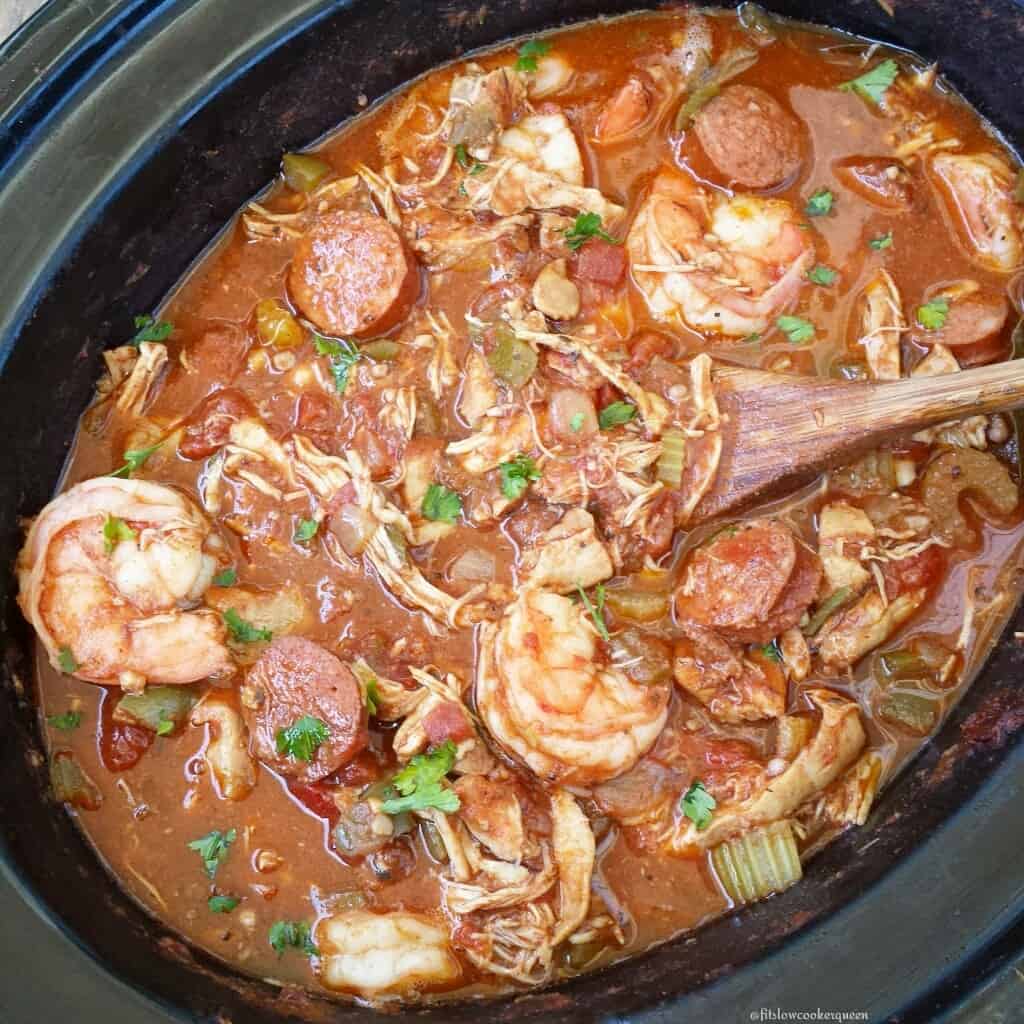 This creamy, comforting Crockpot Mexican Chicken makes for a delicious, healthy, and EASY meal. Serve over brown rice with your favorite Mexican toppings. Freezer meal instructions included, so you can double the batch and have another later.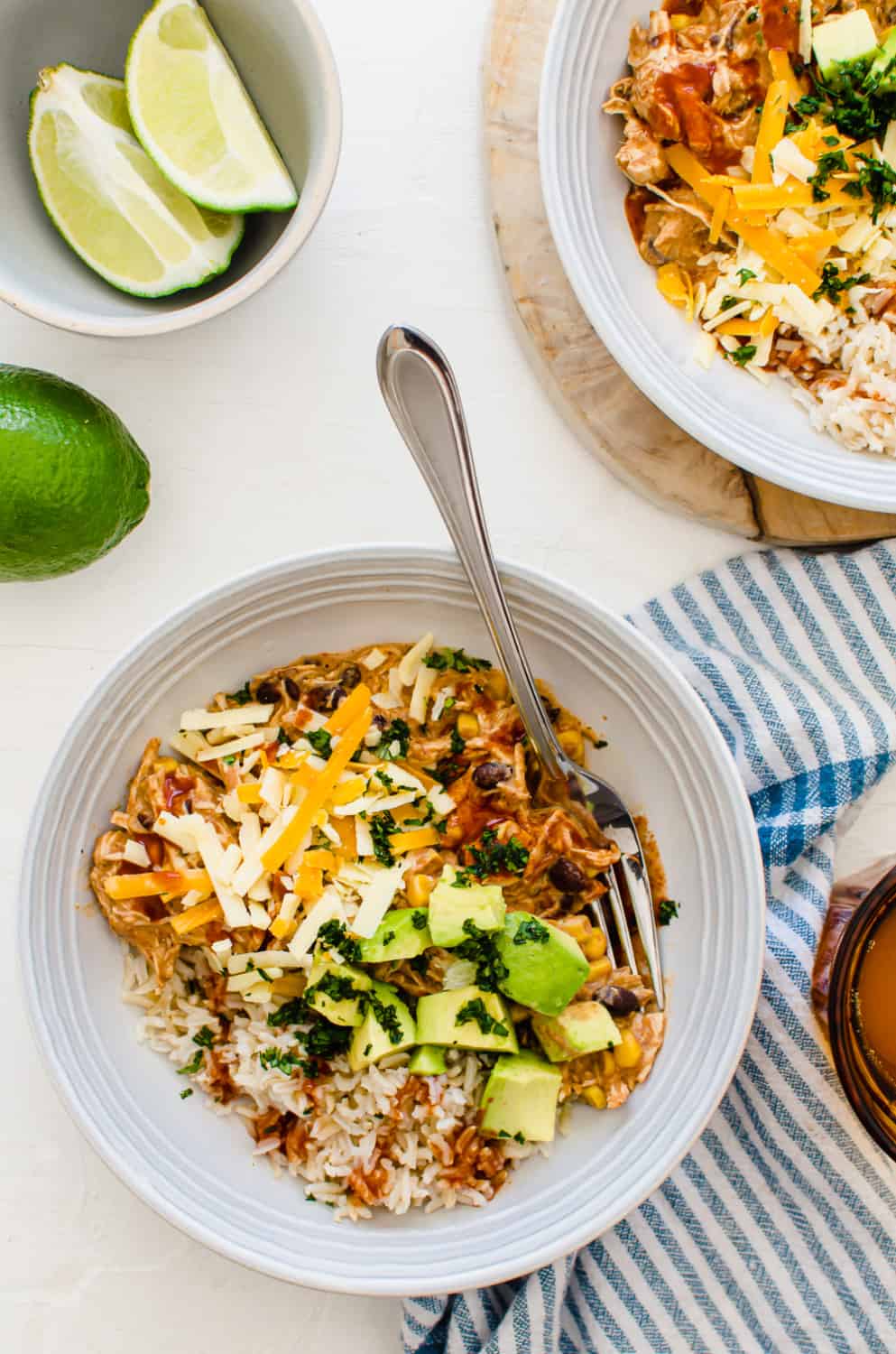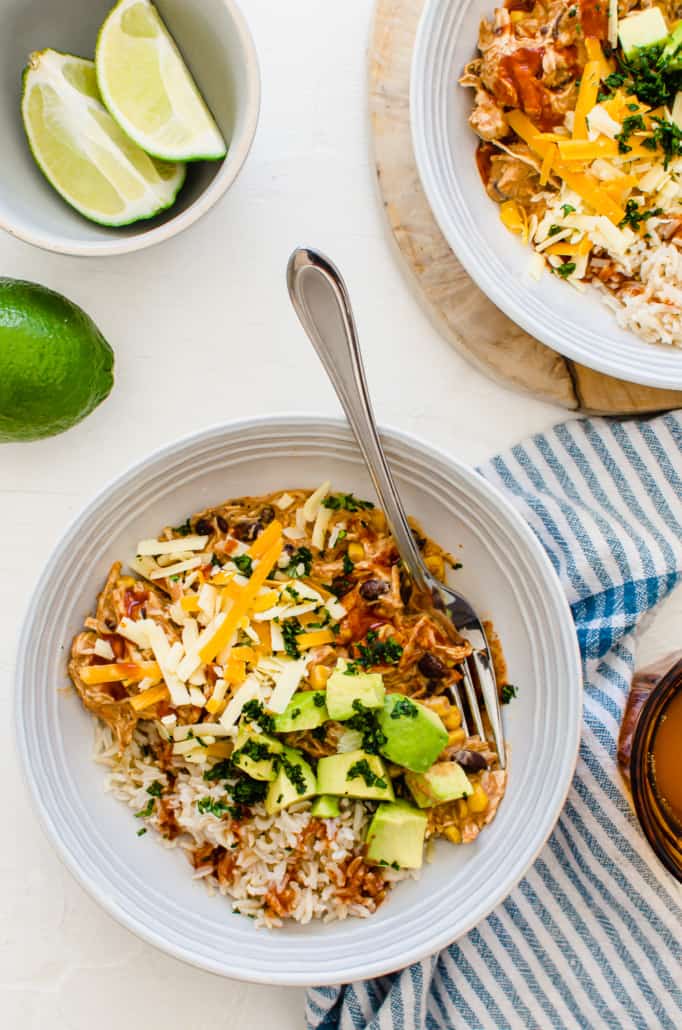 Only 5 simple ingredients (honey, soy sauce, and garlic) bring these pork chops to life! Make sure to reduce the marinade into a delectable, sticky sauce to drizzle over the top just before eating. A great weeknight meal that everyone will love!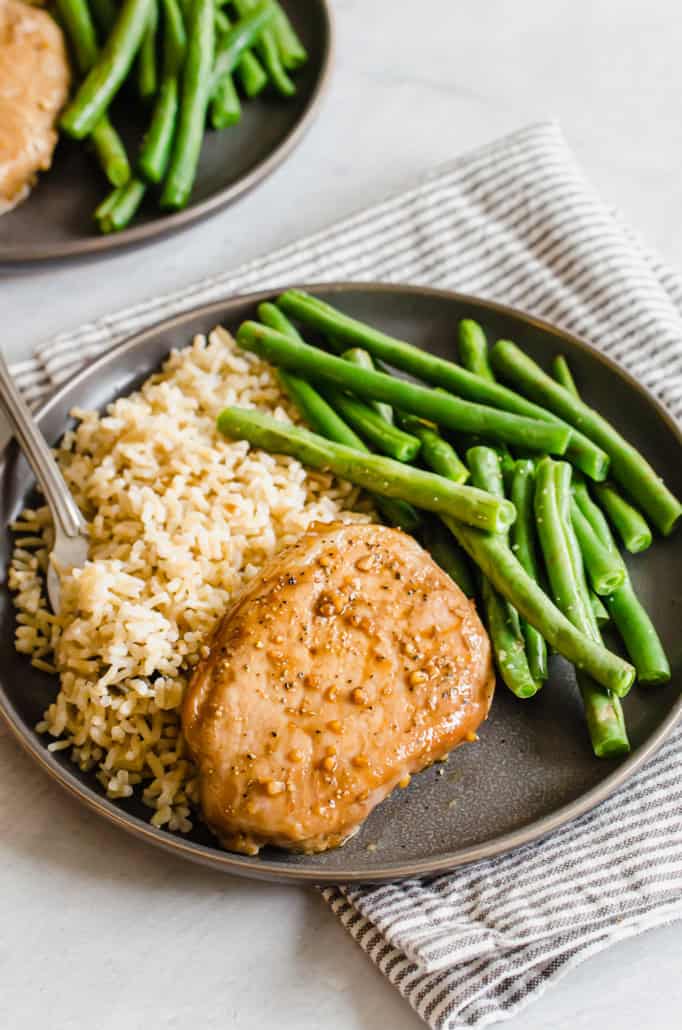 Did you make this? Snap a photo and tag us on Instagram at @thrivinghome so we can see your creations and cheer you on!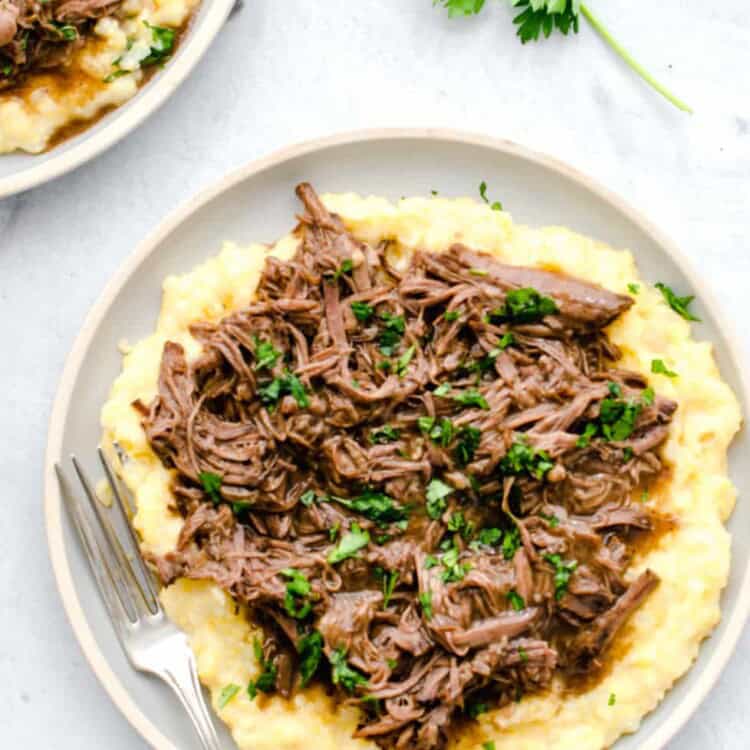 15+ Dump and Go Slow Cooker Recipes: Balsamic Shredded Beef
This flavorful, shredded beef is one of the most popular dump-and-go slow cooker recipes on Thriving Home. You're going to love it!
Prep:
10 minutes
Cook:
8 hours
Total:
8 hours 10 minutes
Ingredients
2 1/2

–

3

pound

boneless beef chuck roast
Kosher salt and pepper

1

cup

beef broth (or sub chicken stock)

1/4

cup

balsamic vinegar

2 tablespoons

soy sauce (Gluten-free option: Use coconut aminos or gluten-free Tamari Soy Sauce)

1 tablespoon

honey

4

cloves garlic, minced

1/2 teaspoon

red pepper flakes (increase if you want more heat)
Before You Begin! If you make this, please leave a review and rating letting us know how you liked this recipe! This helps our business thrive & continue providing free recipes.
Make It Now:
Put roast beef into slow cooker and season with Kosher salt and pepper on all sides.
In a small bowl, mix together all remaining ingredients. Pour over roast beef.
Slow cook on LOW for about 8 hours, or until meat easily shreds apart.
Using two large forks, shred the meat apart in the slow cooker.
Serve meat warm on top of mashed potatoes or on a bun with a bit of the sauce over the top. There should be plenty of sauce for dipping sandwiches, too!
Freeze For Later:
Method 1: Uncooked
To Freeze: Place all ingredients together in a freezer friendly plastic bag and freeze. To prepare, let bag thaw in refrigerator for 24 hours.
To Prepare: Thaw using one of these three safe ways and then cook as directed.
Method 2: Fully Cooked
To freeze: Fully cook the meal (through Step #4). Let it cool completely. (Safety Note: Do not let the meat sit on the counter more than 2 hours.) Store meat and sauce in a freezer container or freezer bag after it's cooled completely.
To thaw: Thaw using one of these three safe ways and then warm on the stove over low heat or in the microwave.
70+ More Freezer Meals
As moms, food bloggers, and cookbook authors, we've been cooking and freezing in bulk for over a decade now. For more make ahead freezer meal ideas, check out our 70+ "Best of the Best" Healthy Freezer Meals.