Asian Sesame Chicken Marinade
This post may contain affiliate or sponsored links. Please read our disclosure policy.
With just a few key Asian-inspired ingredients, you can create an easy, asian chicken marinade for your favorite cut of chicken. After cooking the chicken, serve it in wraps, on salads, or over rice.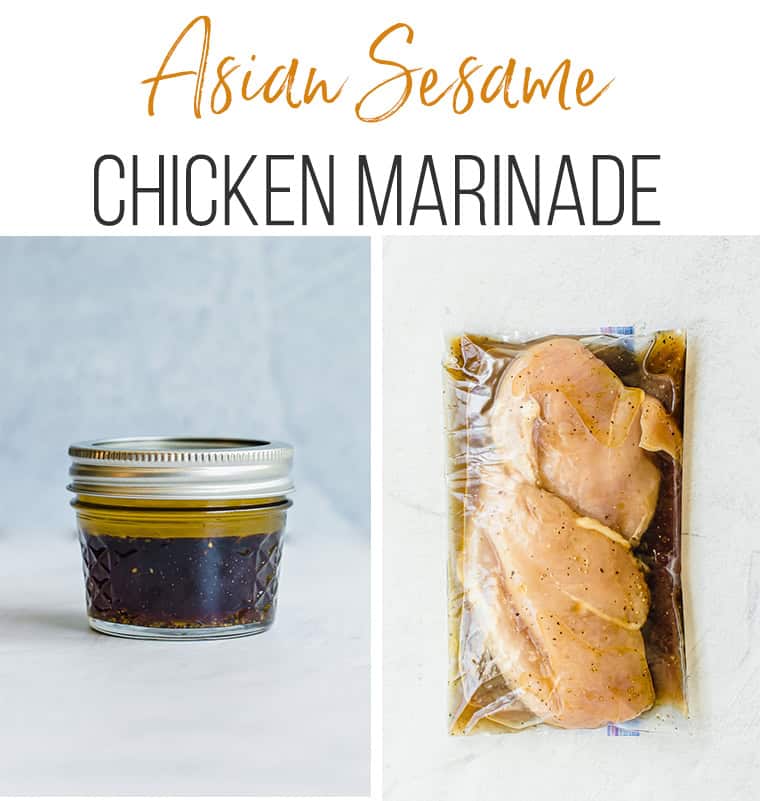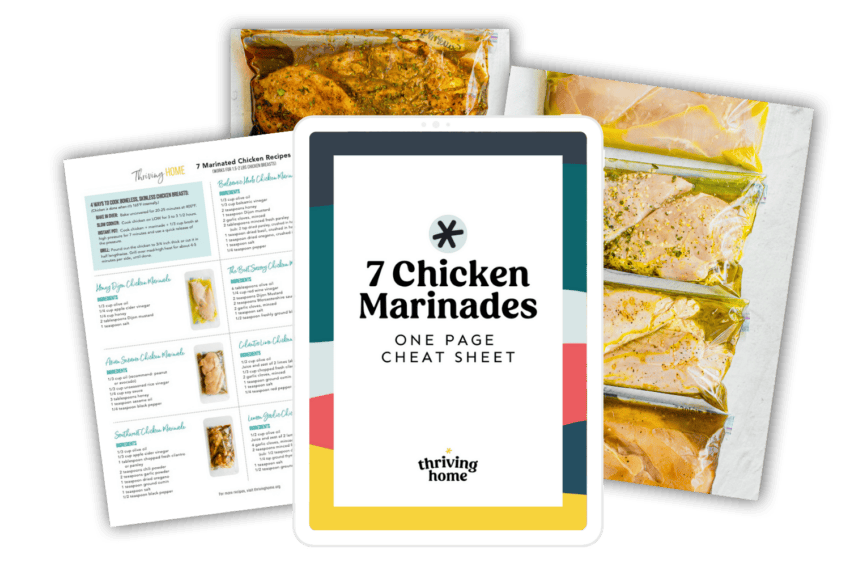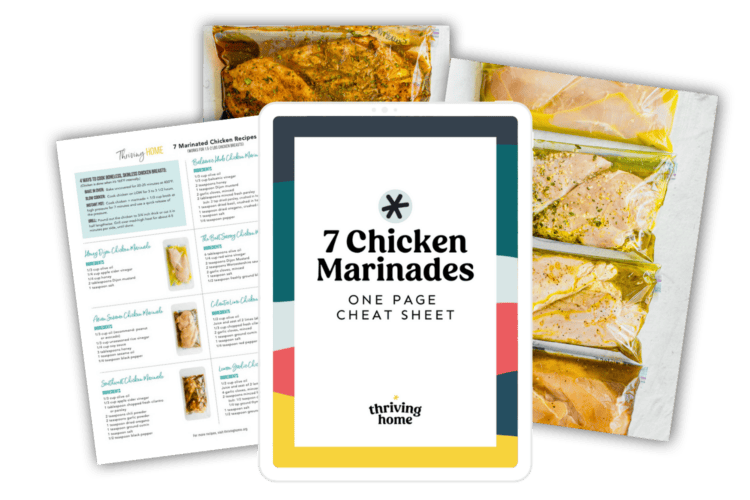 Get 7 of Our BEST Chicken Marinades Sent to Your Inbox!
Ingredients in Asian Chicken Marinade
Marinating chicken is THE key to infusing flavor into typically lean, bland poultry cuts. This complex marinade requires mostly pantry staples to turn that lackluster cut into something that makes your tastebuds sing.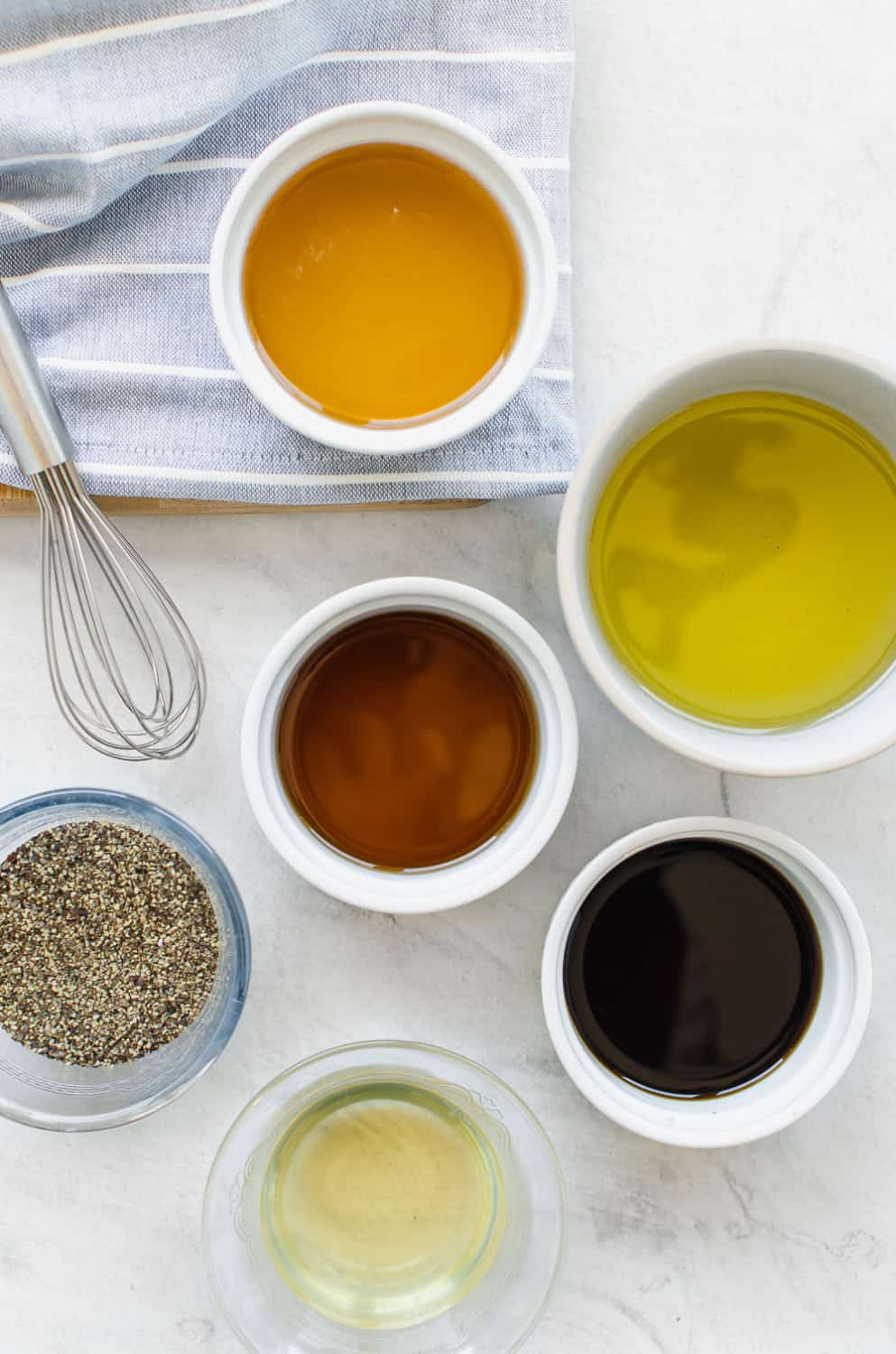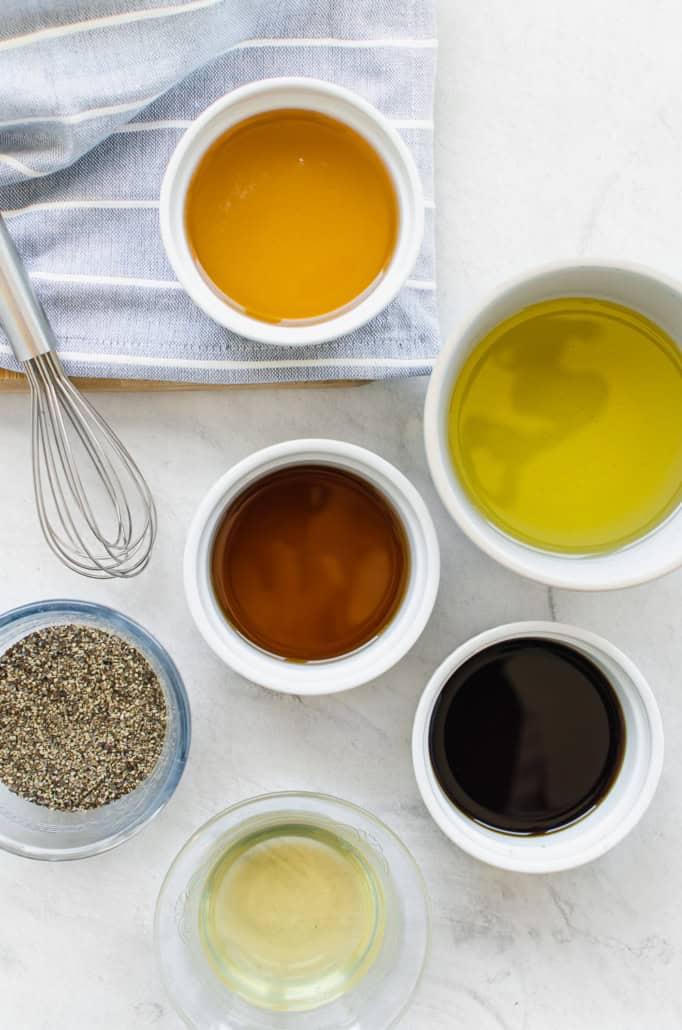 Let's meet the key ingredients in this Asian Chicken Marinade recipe:
Avocado or peanut oil – A fairly neutral oil keeps things moist without an overpowering flavor.
Rice vinegar – This traditional Asian vinegar provides the acid component to the marinade.
Soy sauce – Adds saltiness and that mouthwatering "umami" flavor.
Honey – Just a hint of sweetness to balance out the saltiness of the soy sauce.
Sesame oil – A touch of this oil adds a deep nuttiness. Don't go overboard.
Pepper – Gives a little bite. Add more if you'd like.
How to Make and Store the Asian Chicken Marinade
If you find that you are using this chicken marinade frequently, you could make a large batch of it (scale it up 2-3x) and store it for future use. There are two main ways to store the marinade: The refrigerator or the freezer.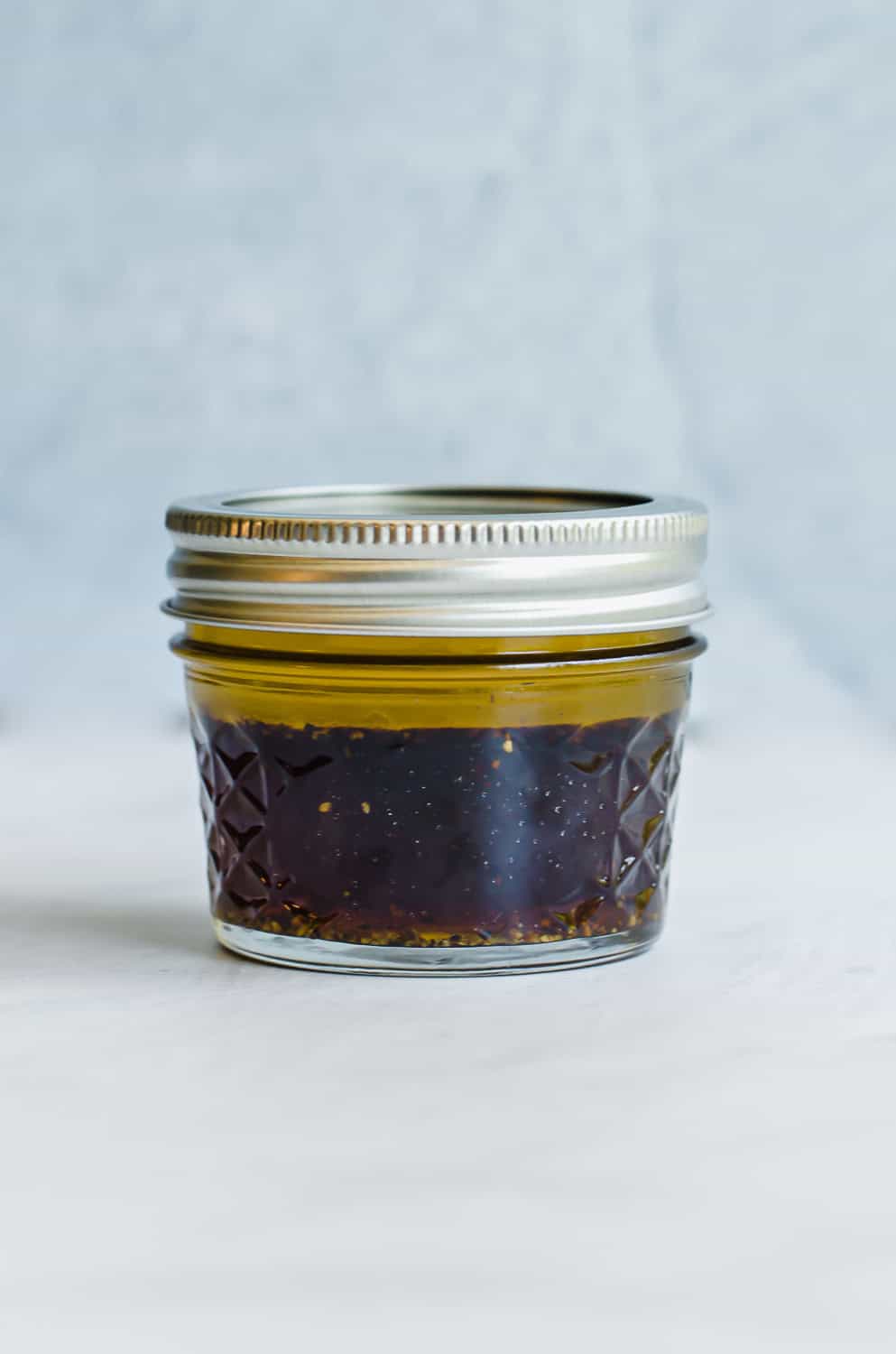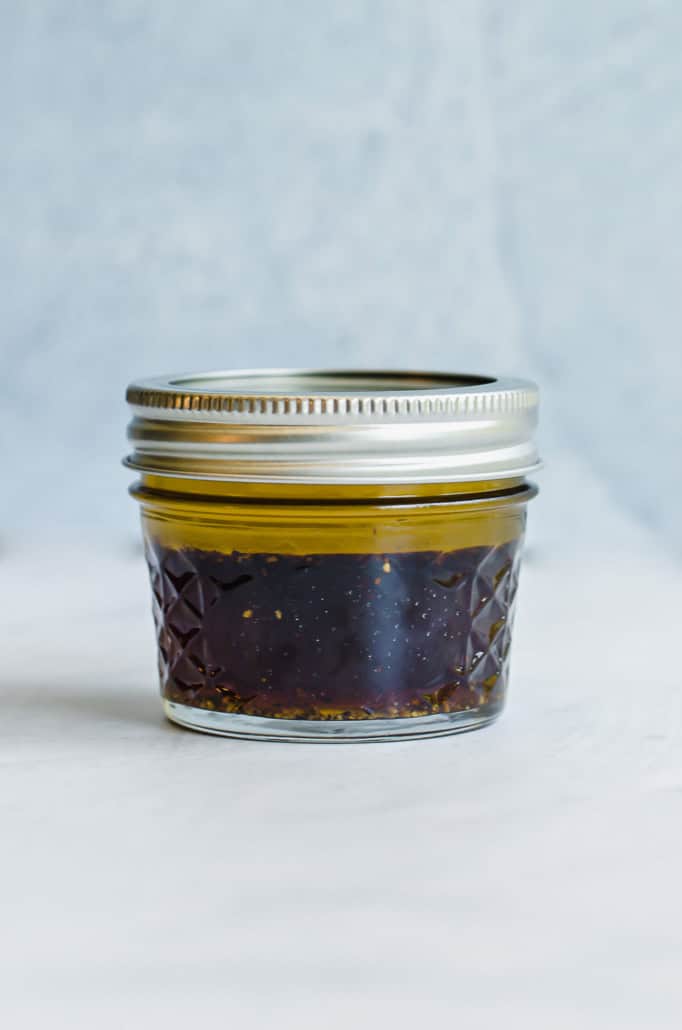 Store it in the refrigerator
The marinade will store in the refrigerator for up to 5 days in a jar to use when ready.
Store it in the freezer
Here is an out of the box idea: make a big batch of marinade and freeze it in small portions! If you freeze it in a mason jar, be sure to allow at least 1 inch of headspace at the top because the contents will expand. Scaling up the recipe is a great use of time and resources too. Just one of the many reasons we love freezer meals!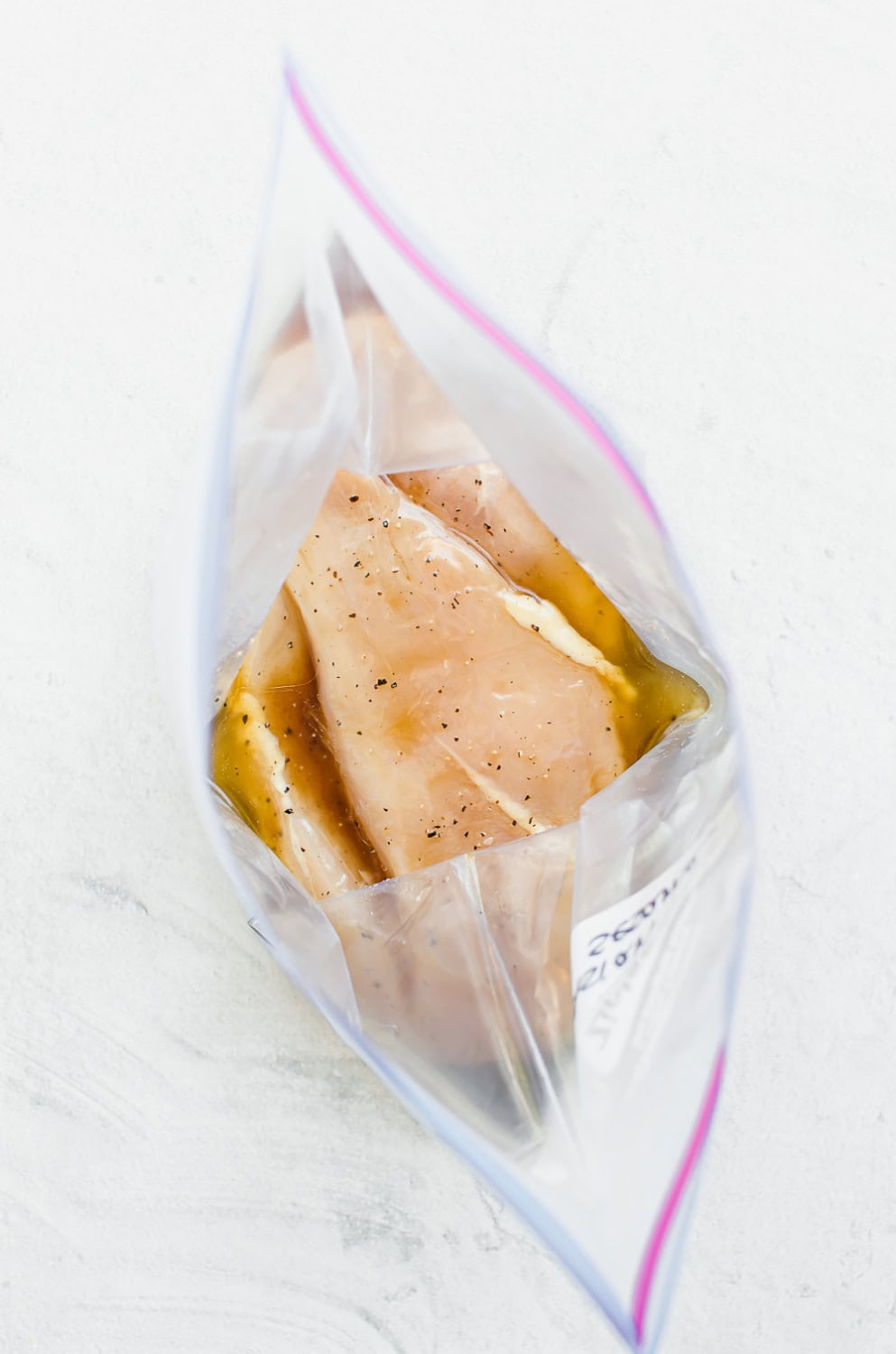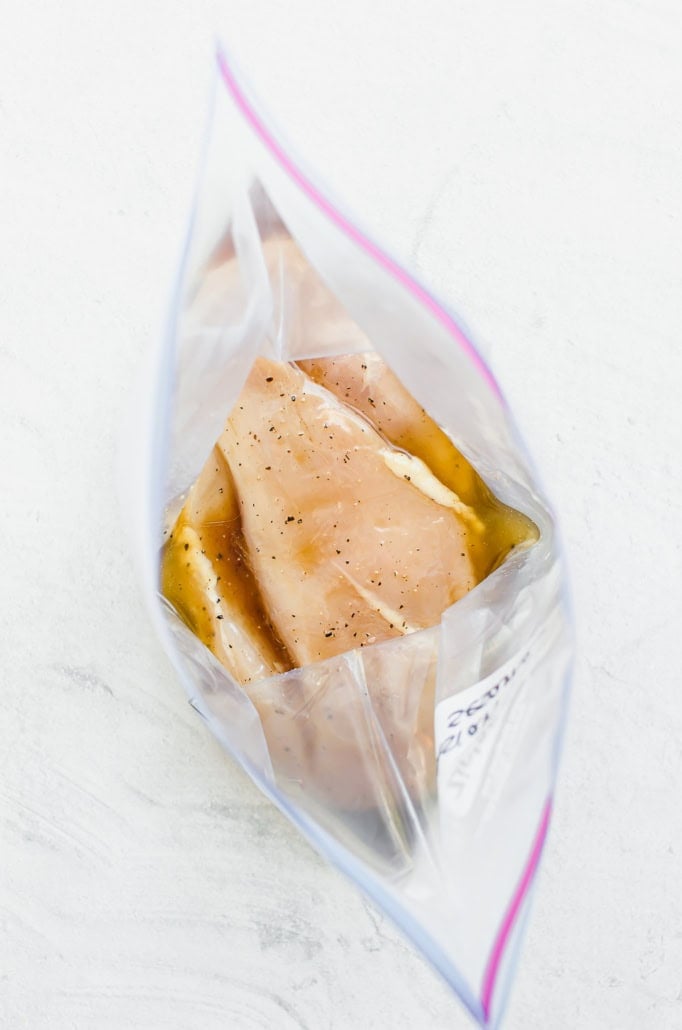 When ready to use the marinade, let it thaw (if necessary) and pour it over chicken in a zip-top bag or container with a lid. Let it marinate for at least 2 hours and up to 24 hours to infuse flavor.
Use Asian Chicken Marinade as a freezer meal
Another great use of your time is prep a few freezer meals out of this marinade. Like most of our chicken freezer meals, simply combine the ingredients (the marinade & the chicken) and freeze for later. No need to let the chicken marinate before freezing either. When you want to use it, let the chicken thaw one of these safe ways.
Then, grill, slow cook, pressure cook, or bake your marinated Asian Sesame Chicken. You choose your method! We've included instructions for how to cook boneless chicken breasts any of these ways in the recipe below.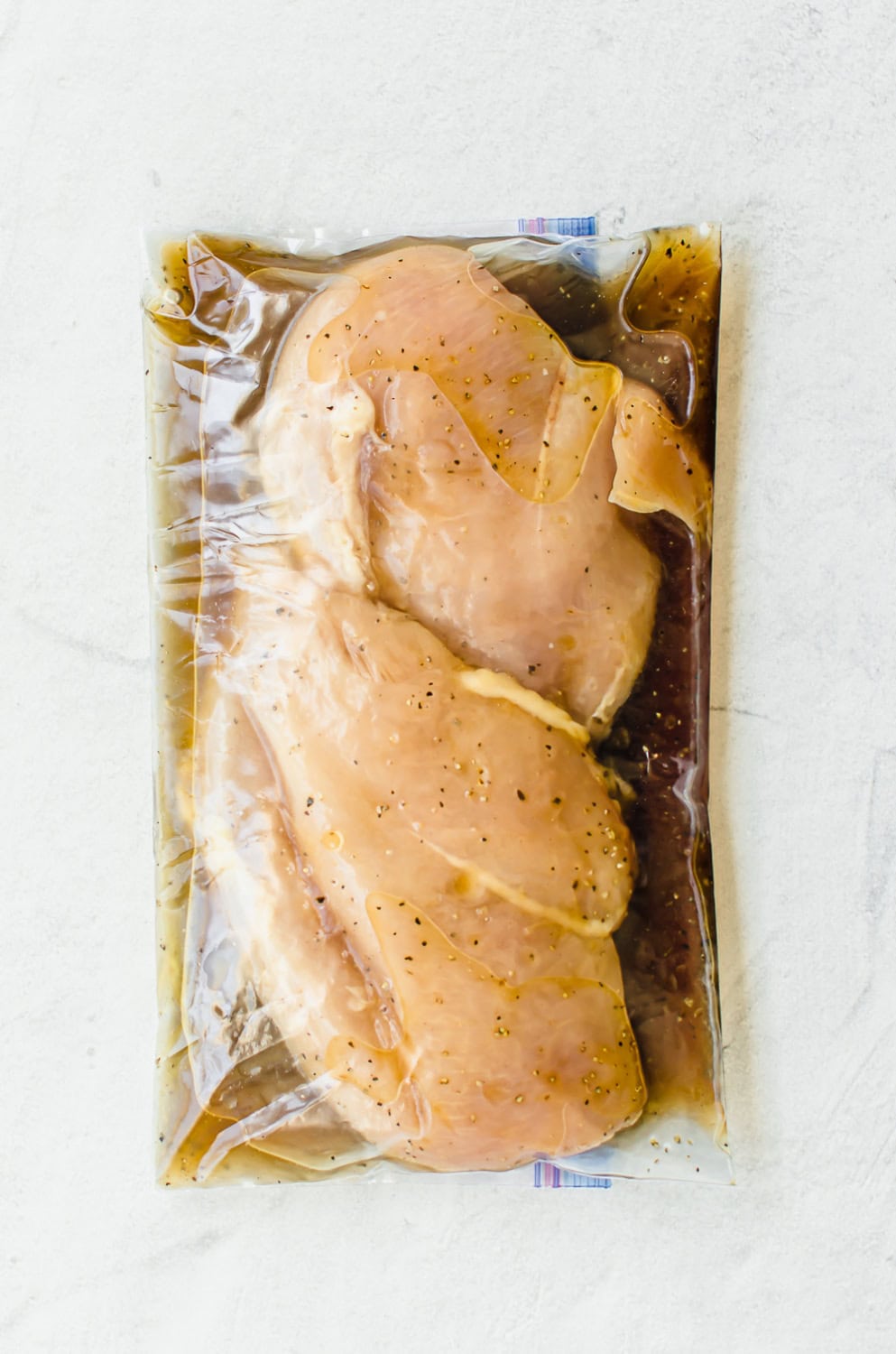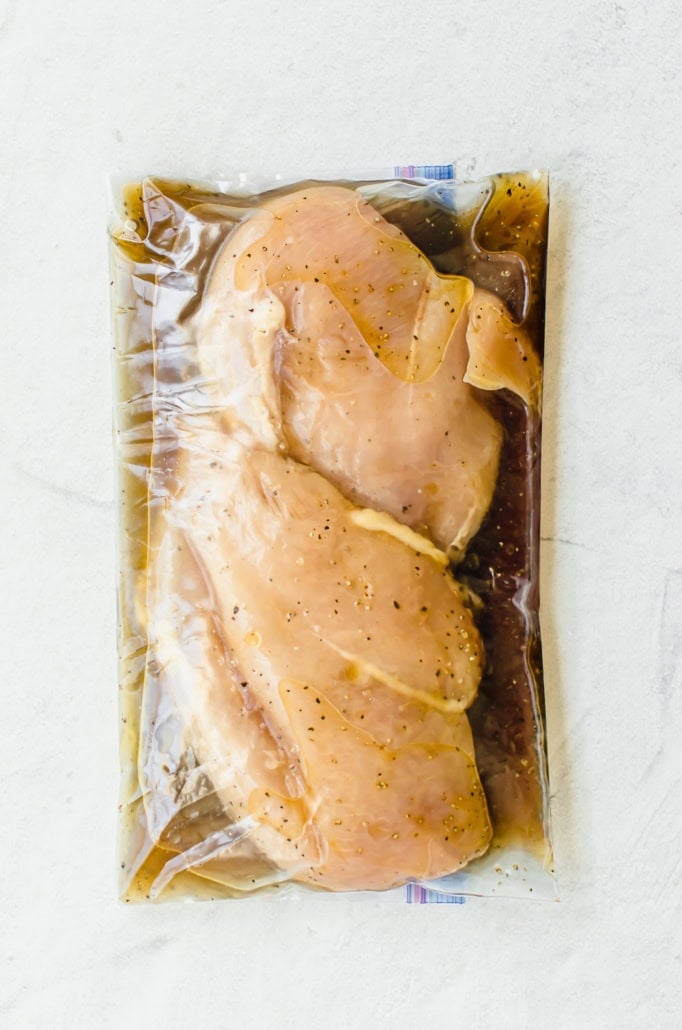 Ideas for Serving Asian Sesame Chicken
One unique way to serve this marinated chicken is in an Asian Chicken Wrap. To make it, grill the chicken, chop it, and serve it in a wrap with thinly shredded cabbage, shredded carrots, julienned water chestnuts, and a little brown rice. Boil the remaining marinade, strain out the solids, and use as a sauce.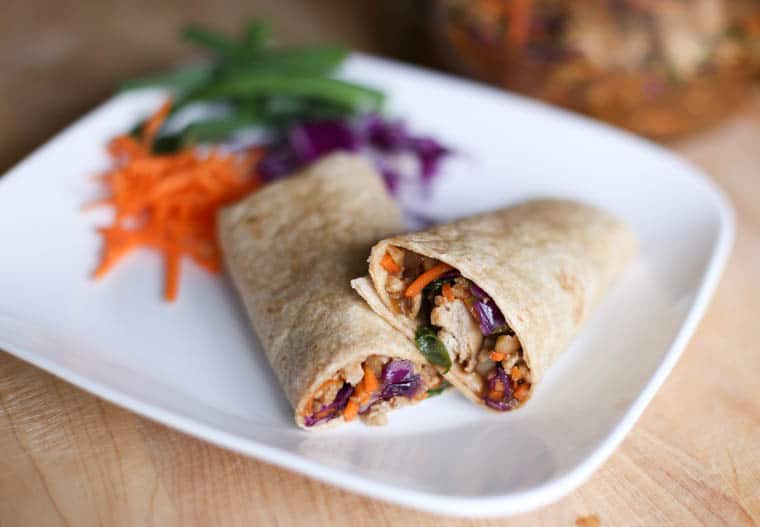 Grill the chicken and chop it up. Boil the marinade, strain out the solids, and let it cool. Create a salad of shredded coleslaw, shredded carrots, frozen edamame (that's been thawed), roasted sunflower seeds, roasted almonds, and dried cranberries. Feel free to add chopped apples or pears, too. Top it with the chicken and cooled sauce, which works as a dressing! It's delicious.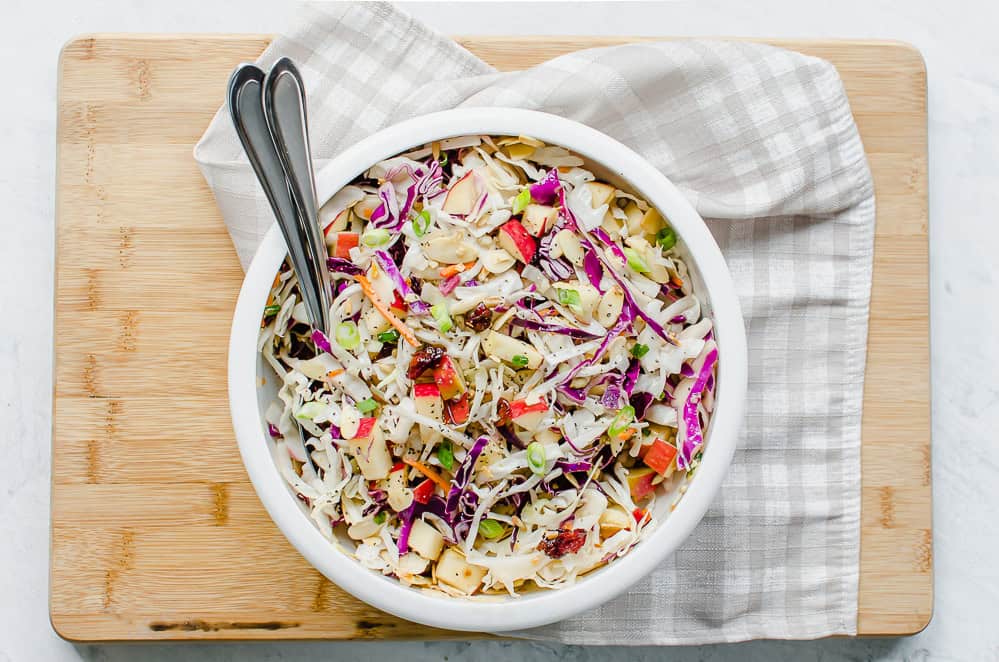 Idea #3: A Simple Asian Chicken Dinner with Brown Rice
Just serve the cooked chicken on top of rice. Stir-fry your favorite Asian veggies as a side. You can find a bag of these in the freezer section to make it easy. Again, you can boil the marinade, strain it, and use it as a sauce over the veggies, rice, and chicken. So simple and healthy!
MORE CHICKEN MARINADES YOU MUST TRY
Try some of our other favorite healthy chicken marinades to mix things up:
Want the Recipes Emailed to You?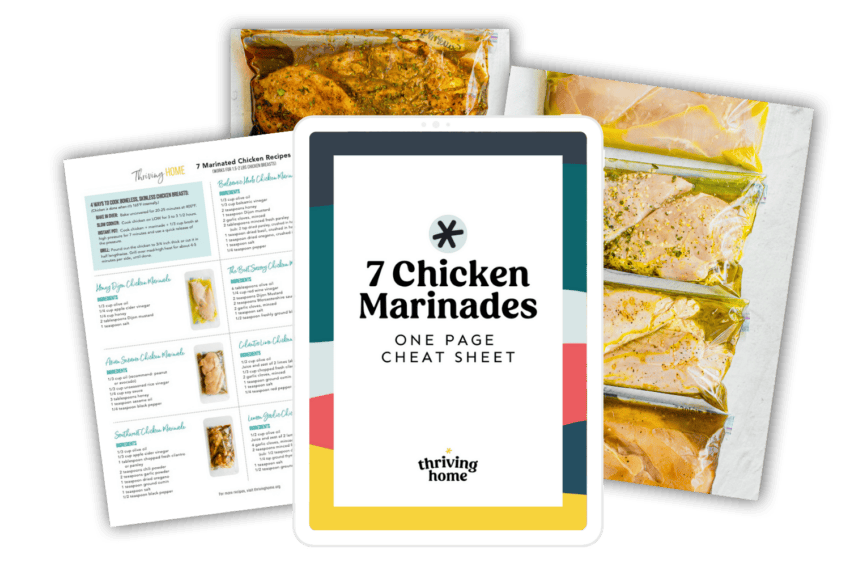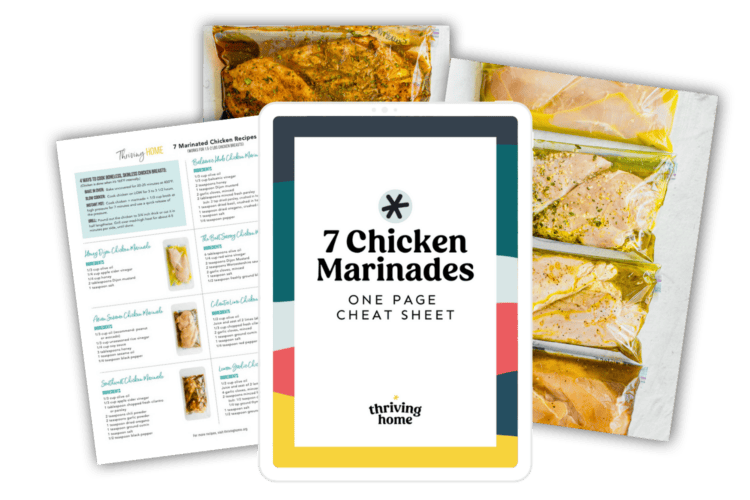 Get 7 of Our BEST Chicken Marinades Sent to Your Inbox!
Did you make this? Snap a photo and tag us on Instagram at @thrivinghome so we can see your creations and cheer you on!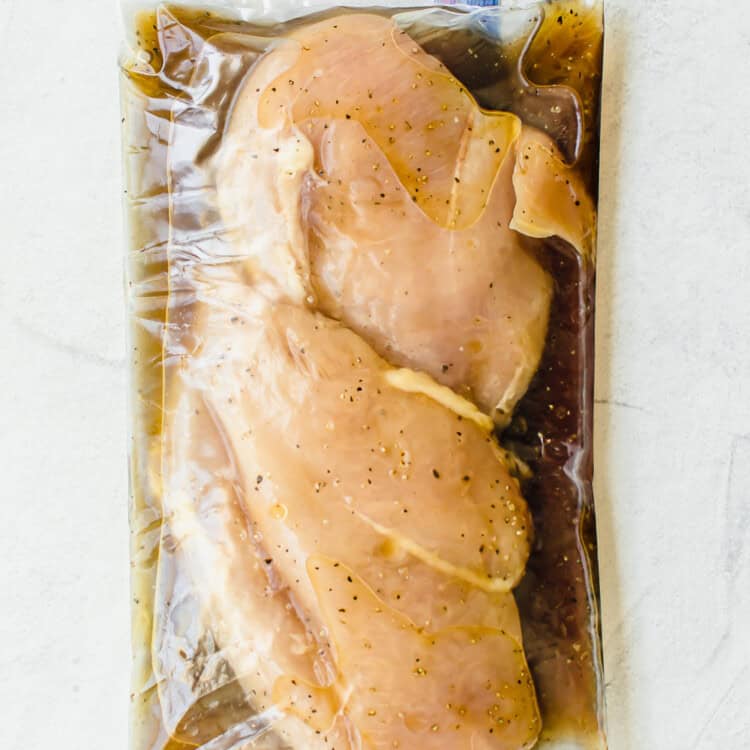 Asian Sesame Chicken Marinade
With just a few key Asian-inspired ingredients, you can create an easy, delicious marinade for your favorite cut of chicken. This recipe works for 1 1/2 – 2 pounds of chicken breasts, thighs, or tenders.