15+ Best Chicken Freezer Meals on the Internet
Updated: 1/25/23
This post may contain affiliate or sponsored links. Please read our disclosure policy.
The ultimate list of chicken freezer meals handpicked by freezer meal experts.
You will find all types of freezer meals made with chicken in this post. After writing two freezer meal cookbooks and testing hundreds and hundreds of recipes over 10 years, we've narrowed down the best of the best and can't wait to share this with you!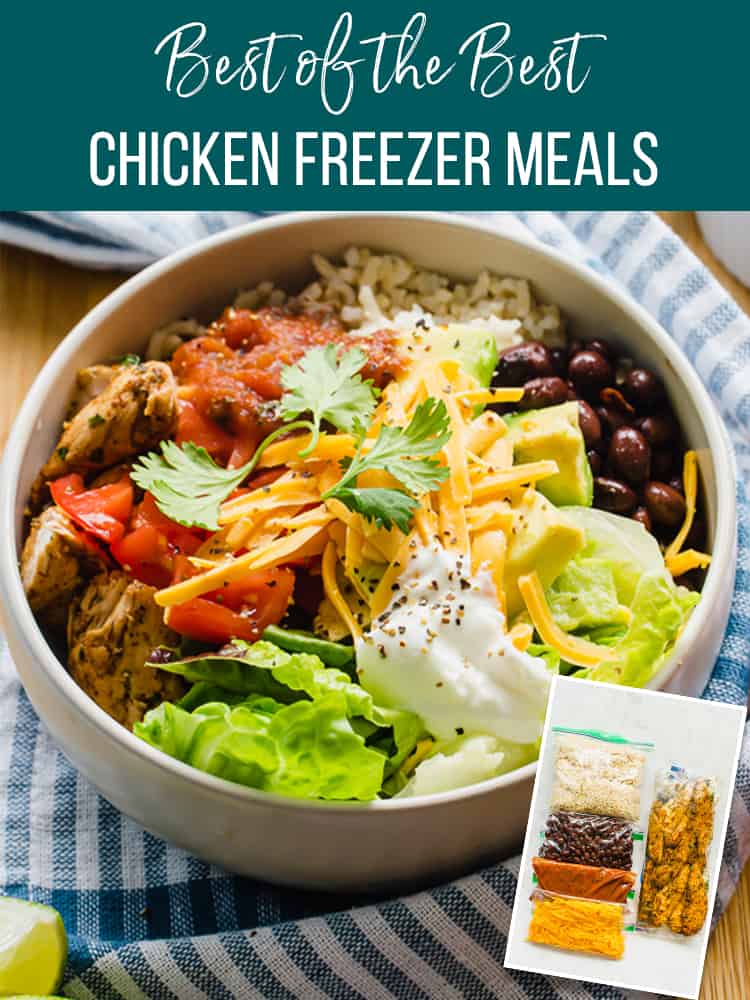 Before we jump into the recipes, we wanted to pass on a few helpful tips.
Benefits of Freezer Cooking
As tongue and cheek, "freezer cooking evangelists", we are constantly sharing about the amazing benefits of freezer cooking to anyone who will listen. Here are a few reasons you might be here!
Freezer cooking saves money by buying in bulk and avoiding eating out.
Having a freezer meal cuts down on time in the kitchen by prepping meals with the same ingredients at one time. Browning ground beef? Chopping veggies? Making soup? Why not double or triple it and then utilize the freezer? You save time on prep and clean up.
Freezer cooking helps you eat wholesome, delicious meals at home regularly.
Having a stash of freezer meals reduces dinnertime stress while bringing your family together around the table. This is what freezer cooking is really all about!
What's the Best Way to Store Freezer Meals?
The best way to store and save a freezer meal really depends on the recipe. The key, though, lies in preventing air from getting to the food. If you want more detail on how to properly freeze food, we have written a whole post about the 5 Best Ways to Package and Store Freezer Meals. All of the recipes below also give detailed freezing instructions.
What's the Best Way to Thaw Chicken?
Great question! There are 3 Safe Ways to Thaw Chicken that we recommend. Hint: One of them doesn't involve the counter!
---
Best of the Best Chicken Freezer Meals
Using our freezer meal expertise, we have rounded up the best of the best chicken freezer meals for you. We hope this is helpful and a post you come back to over and over again!
One of the best places to start is with our Top 7 Chicken Marinades. These wildly popular chicken freezer meal recipes cover a range of flavors. We even have a printable cheatsheet so you never run out of chicken marinade inspiration!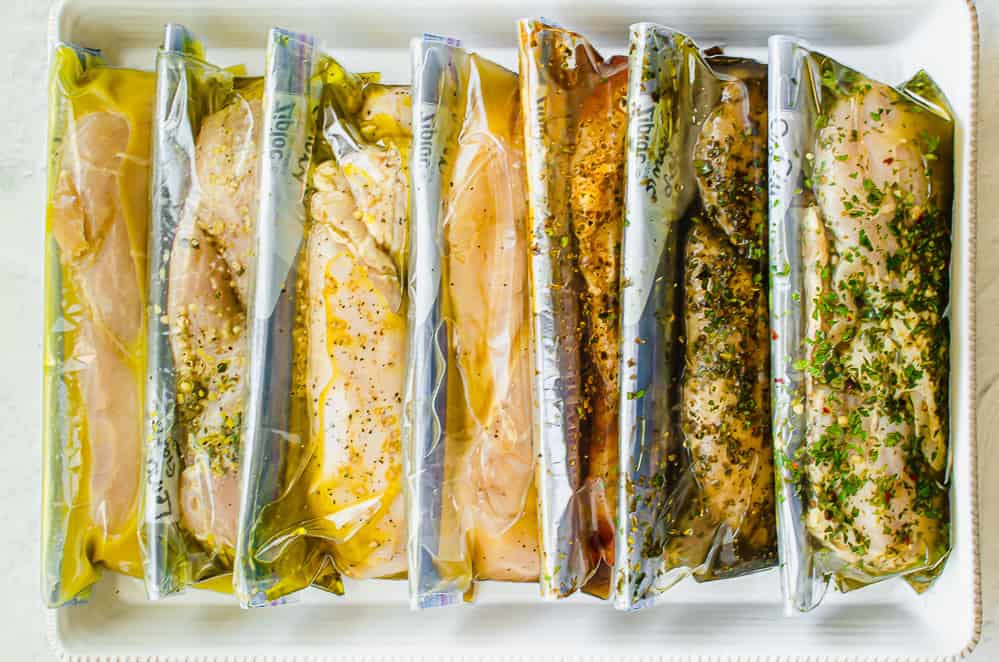 Satisfy your fast food cravings at home with these healthier, homemade chicken nuggets. Only a few recognizable ingredients are needed. Kids and adults love this recipe!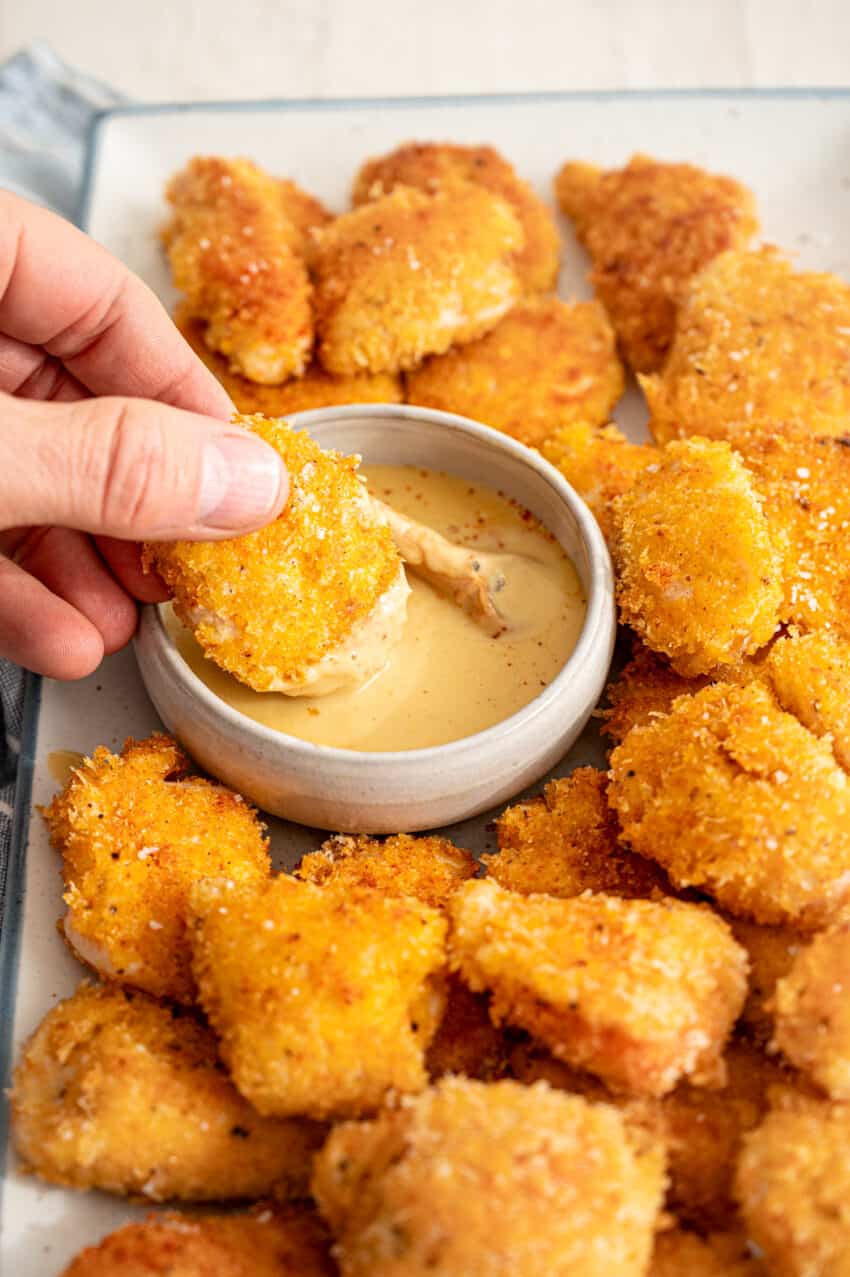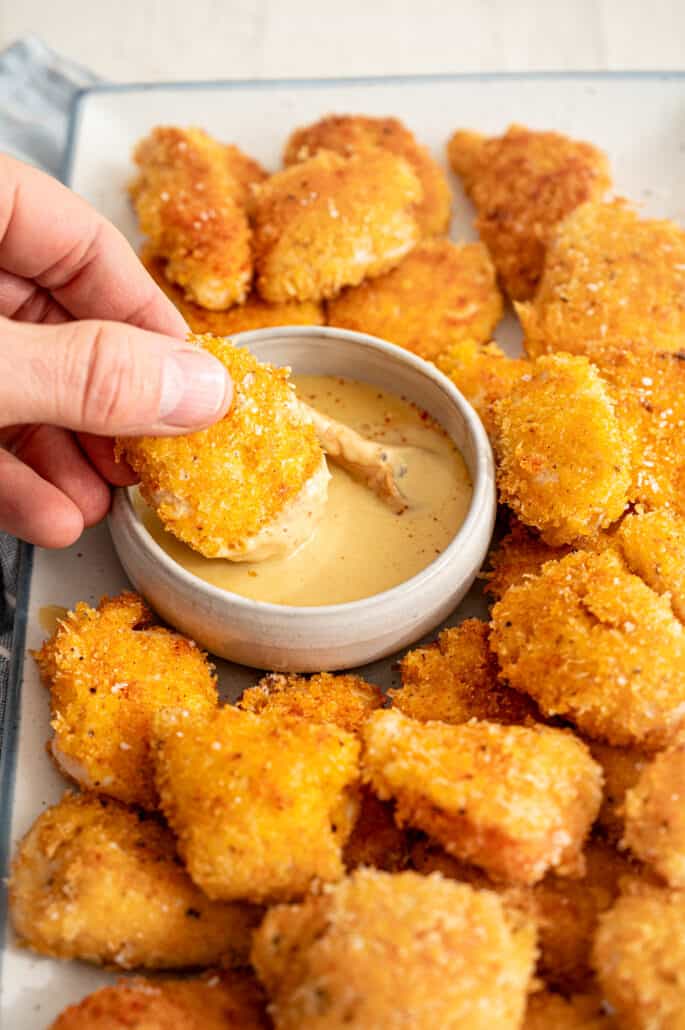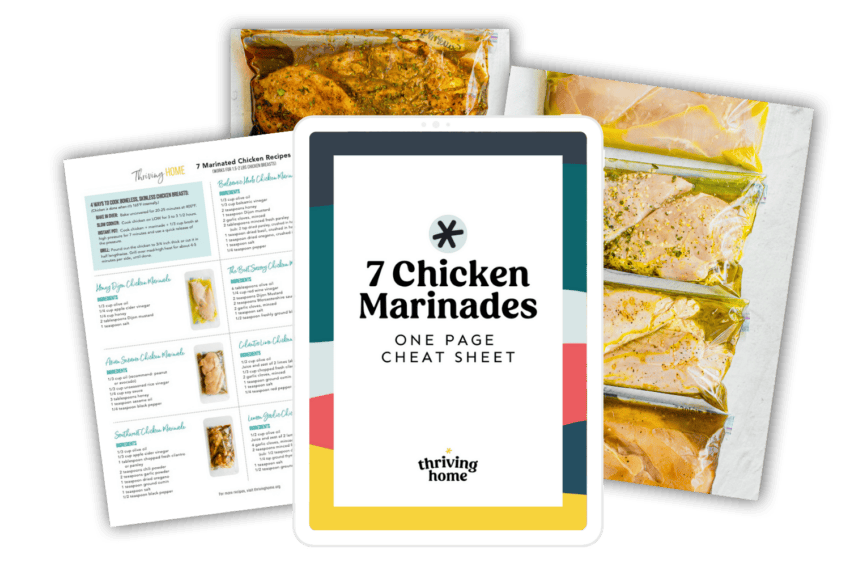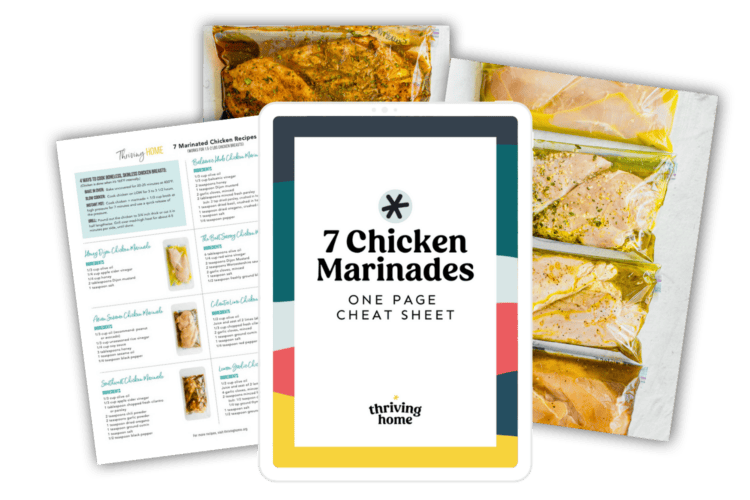 Get 7 of Our BEST Chicken Marinades Sent to Your Inbox!
Marinated chicken, crispy bacon, and a creamy southwest ranch sauce all wrapped up in a warm tortilla make for a delicious Southwest Chicken Wrap. These grilled chicken wraps are a great meal for groups of people or to make ahead and freeze.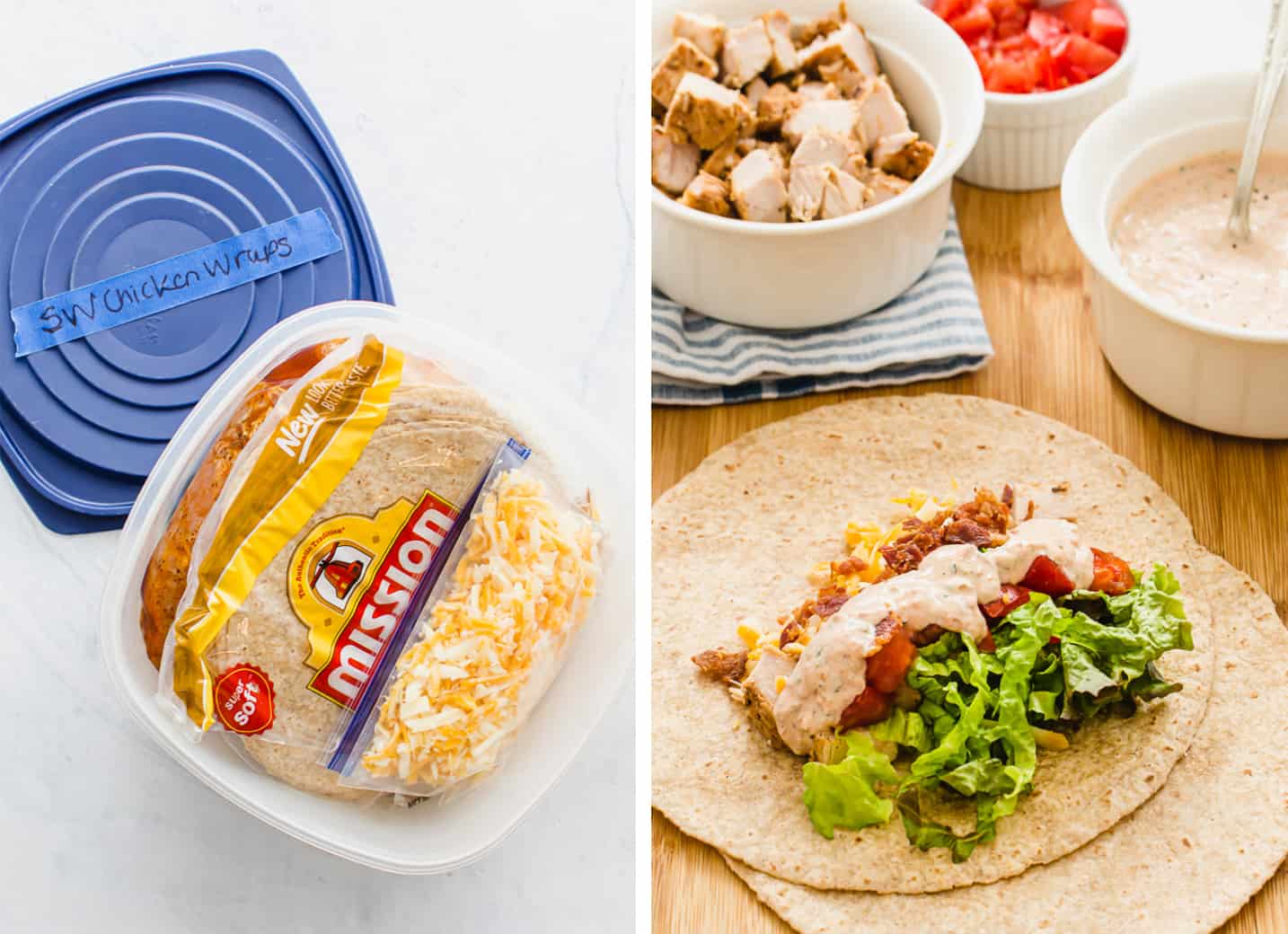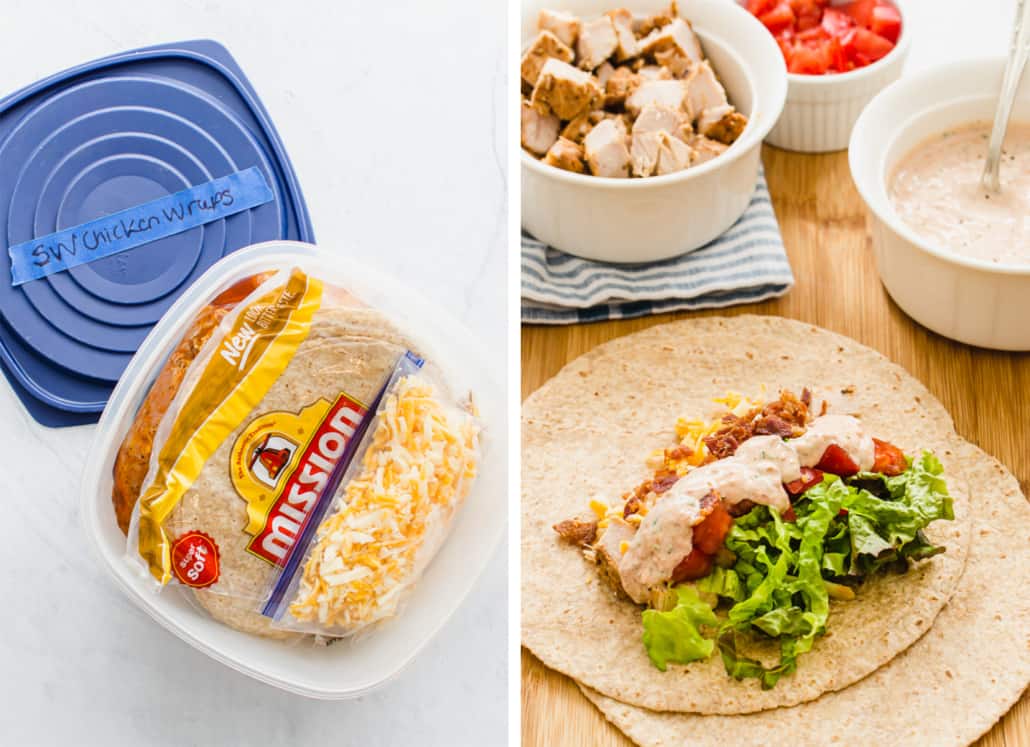 A little sweet and a little spicy, this EASY Honey Bourbon Chicken recipe is BIG on flavor and takes just minutes. You can make it in the Crockpot or the Instant Pot!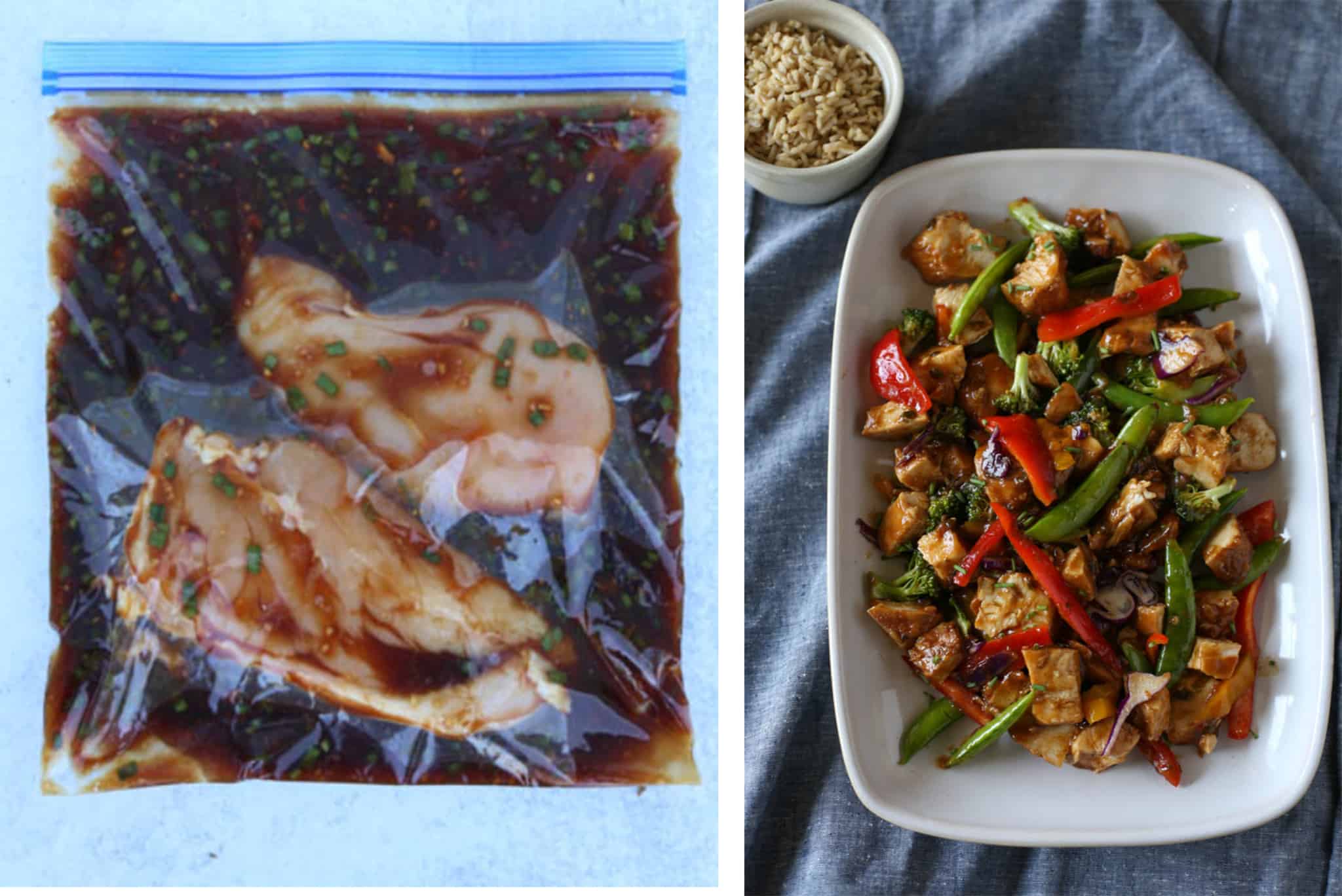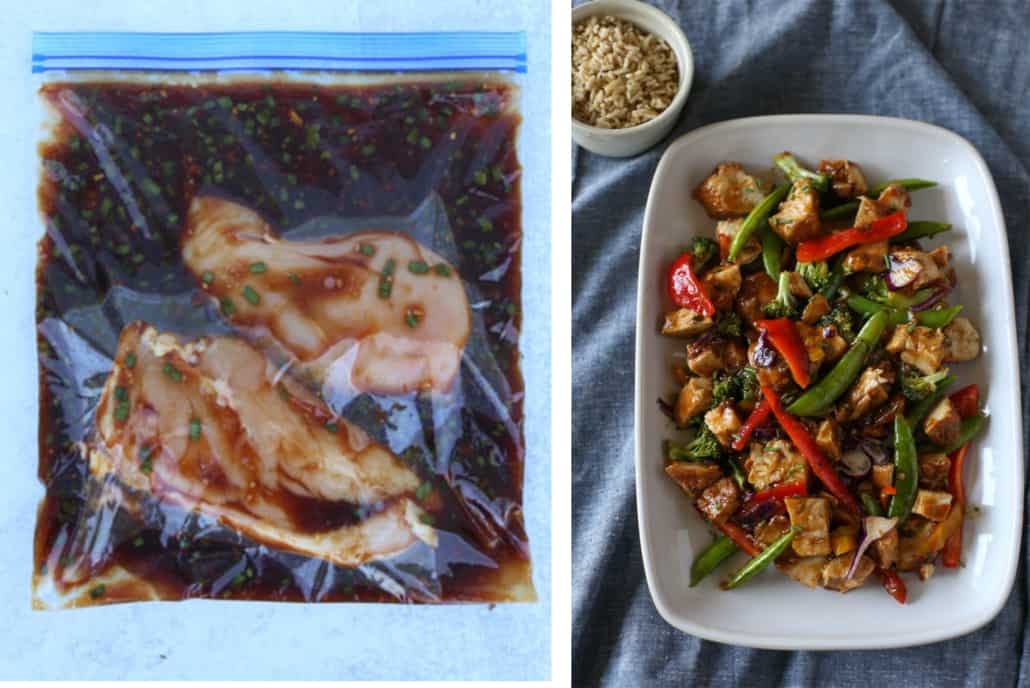 These simple, individual chicken burritos are filling, healthy, and satisfying. Be sure to double the batch and freeze some for later using our instructions.
Sticky, sweet, and just a little spicy, these Chicken Drumsticks are economical, kid-friendly, and tasty. The secret to making these crispy is giving them a few minutes under the broiler at the end. The key to delicious drumsticks is how long you cook chicken in the slow cooker. Most people are overcooking it! You can also make these BBQ Drumsticks in the Instant Pot!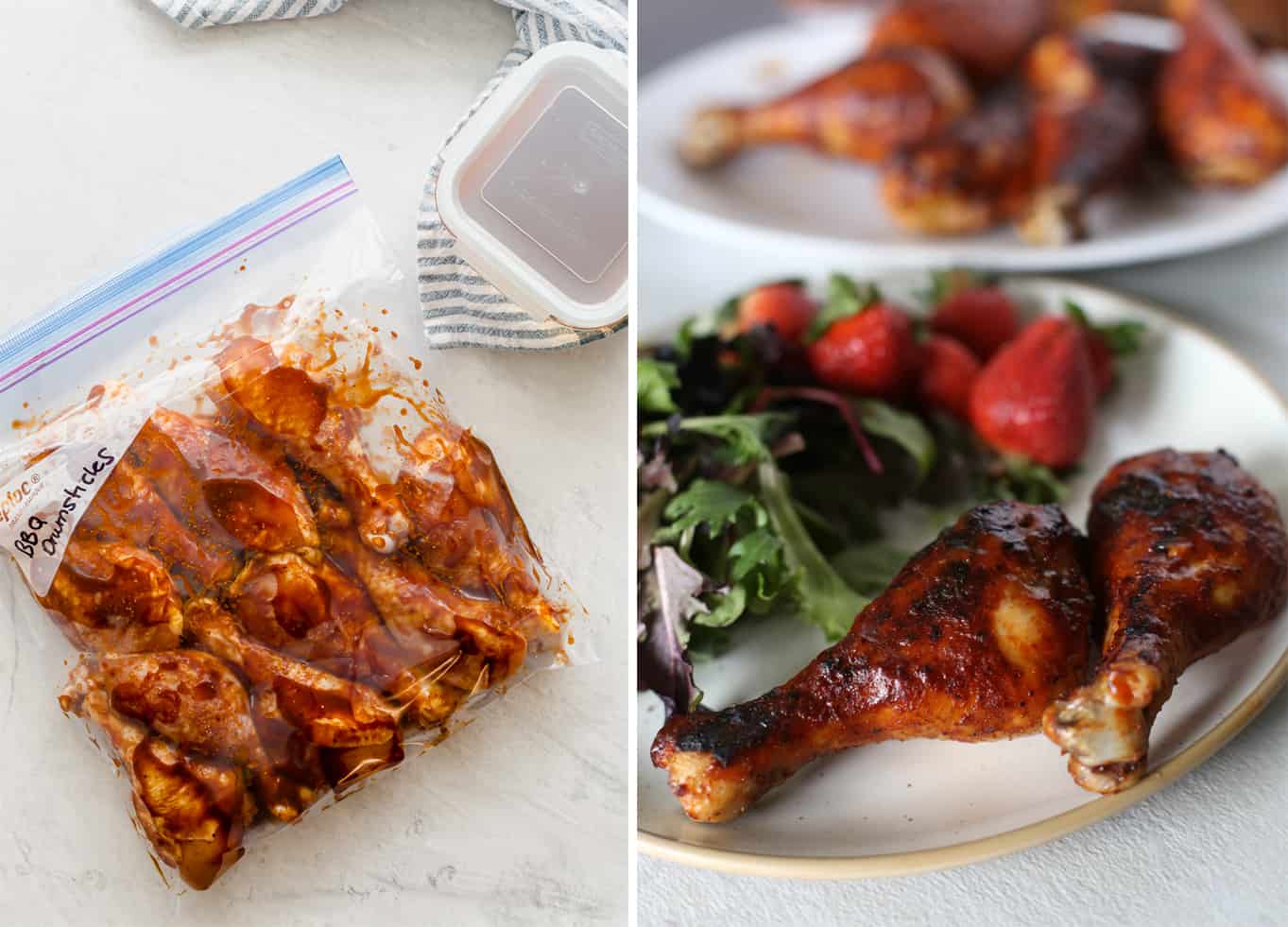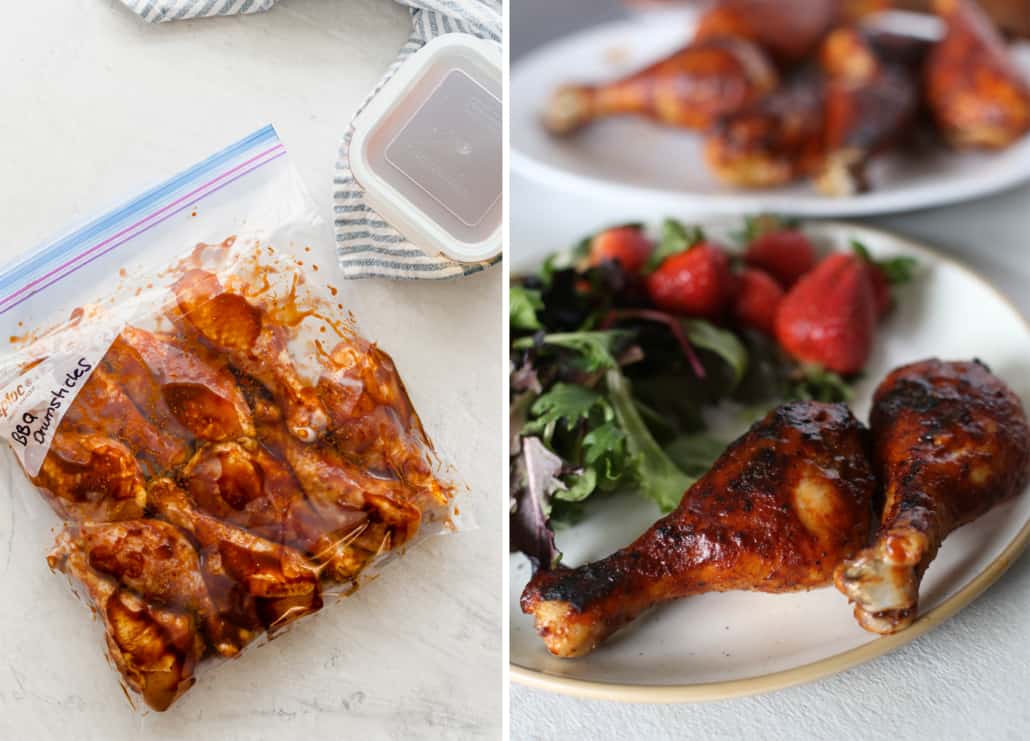 Chicken Parmesan Casserole is a family-favorite freezer meal that is super easy to make. This real food, healthy dinner recipe is a staple in our home.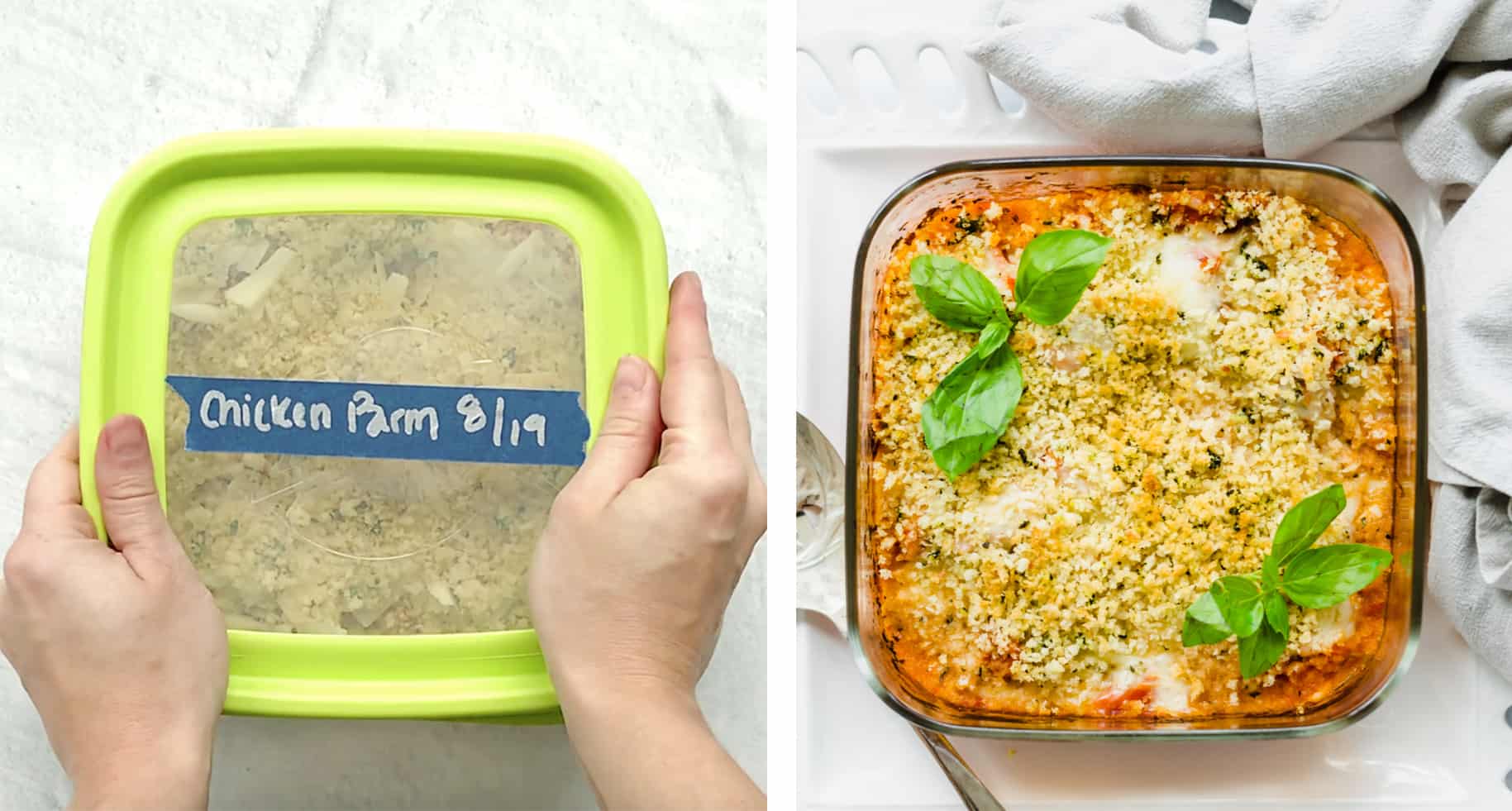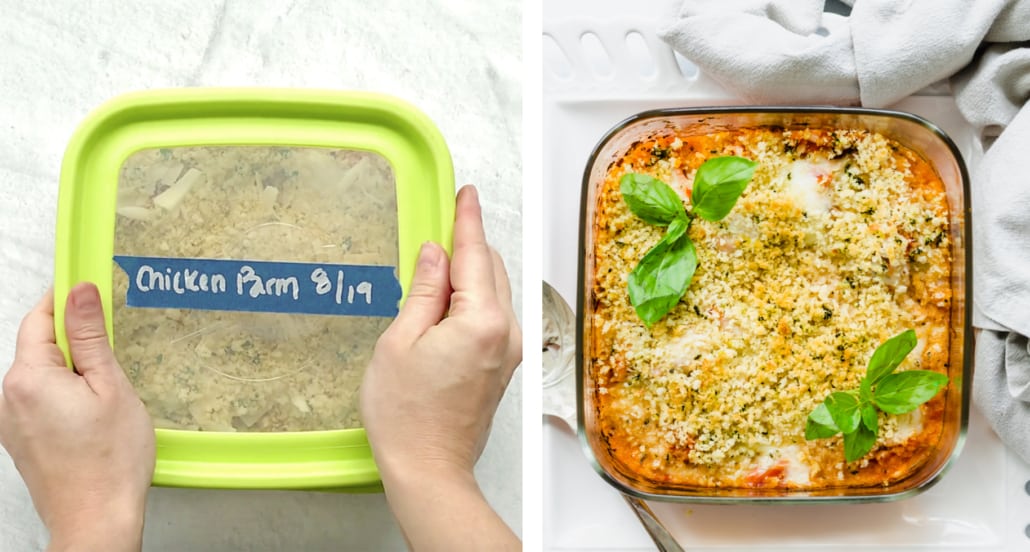 Here is another variation of Chicken Parmesan you might like. Just put a few ingredients into the crockpot and you'll have one of your favorite meals for a busy night. Great meal idea for large groups too!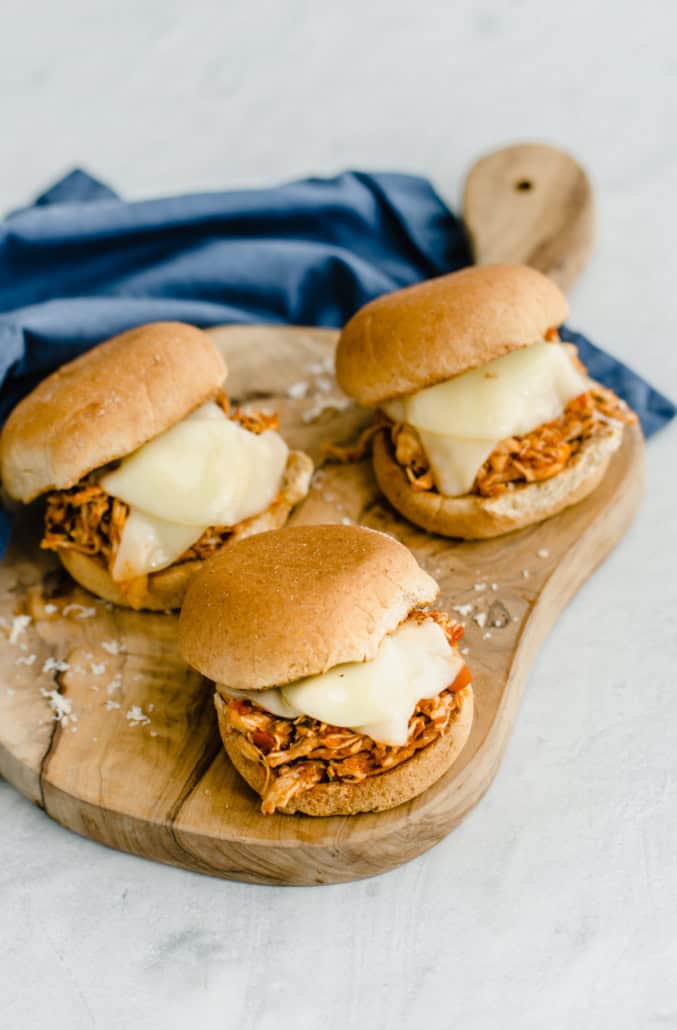 The most amazing, flavorful, oven baked chicken thighs you'll find! With just a handful of simple seasonings, these chicken thighs turn out crispy on the outside and amazingly tender and juicy on the inside.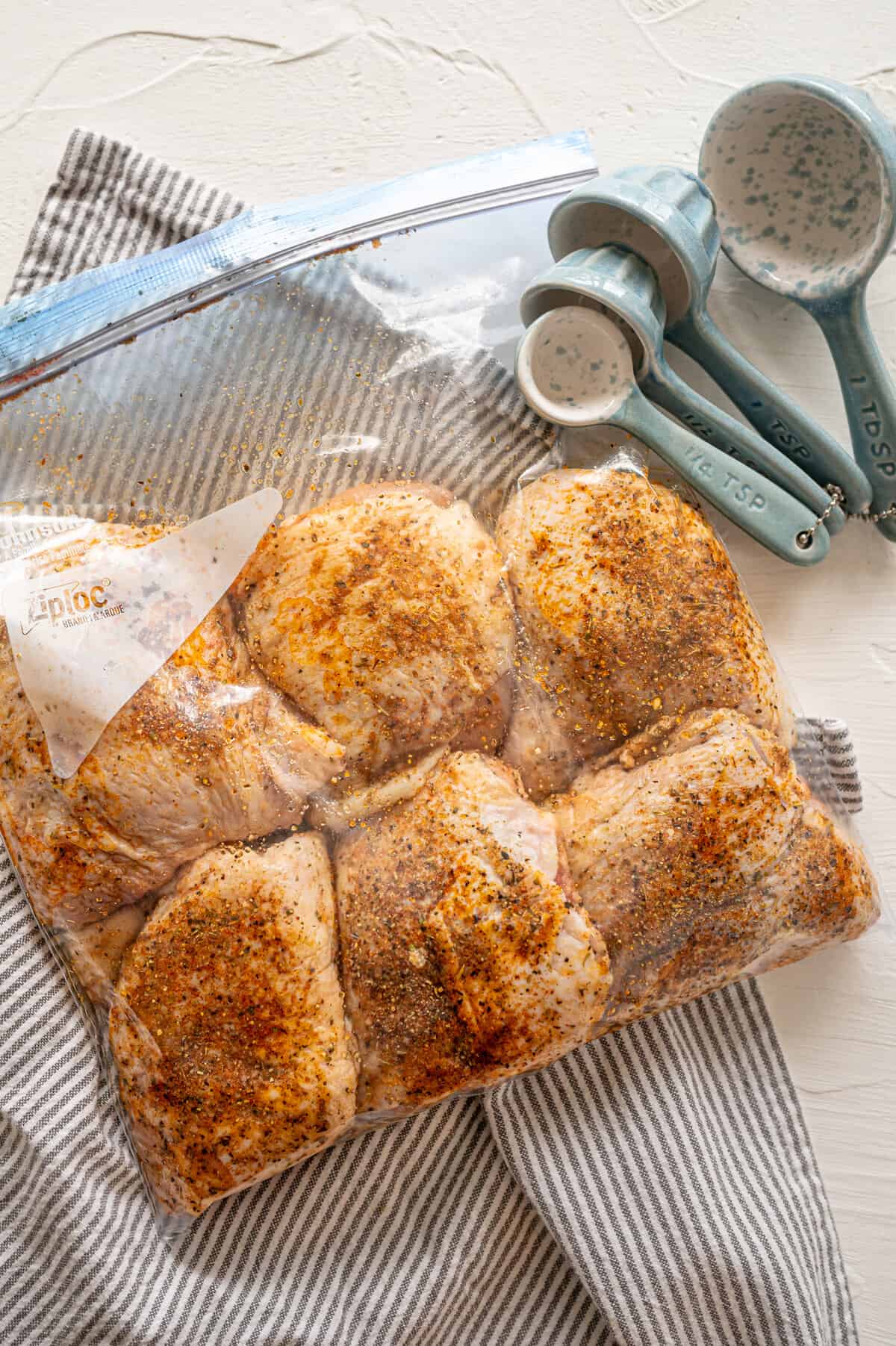 A flavor-packed marinade and the best toppings make this the Ultimate Grilled Chicken Sandwich recipe. After marinating for a few hours, your chicken breasts will pick up loads of flavor. Serve it on a toasted bun with your favorite toppings for a quick weeknight dinner.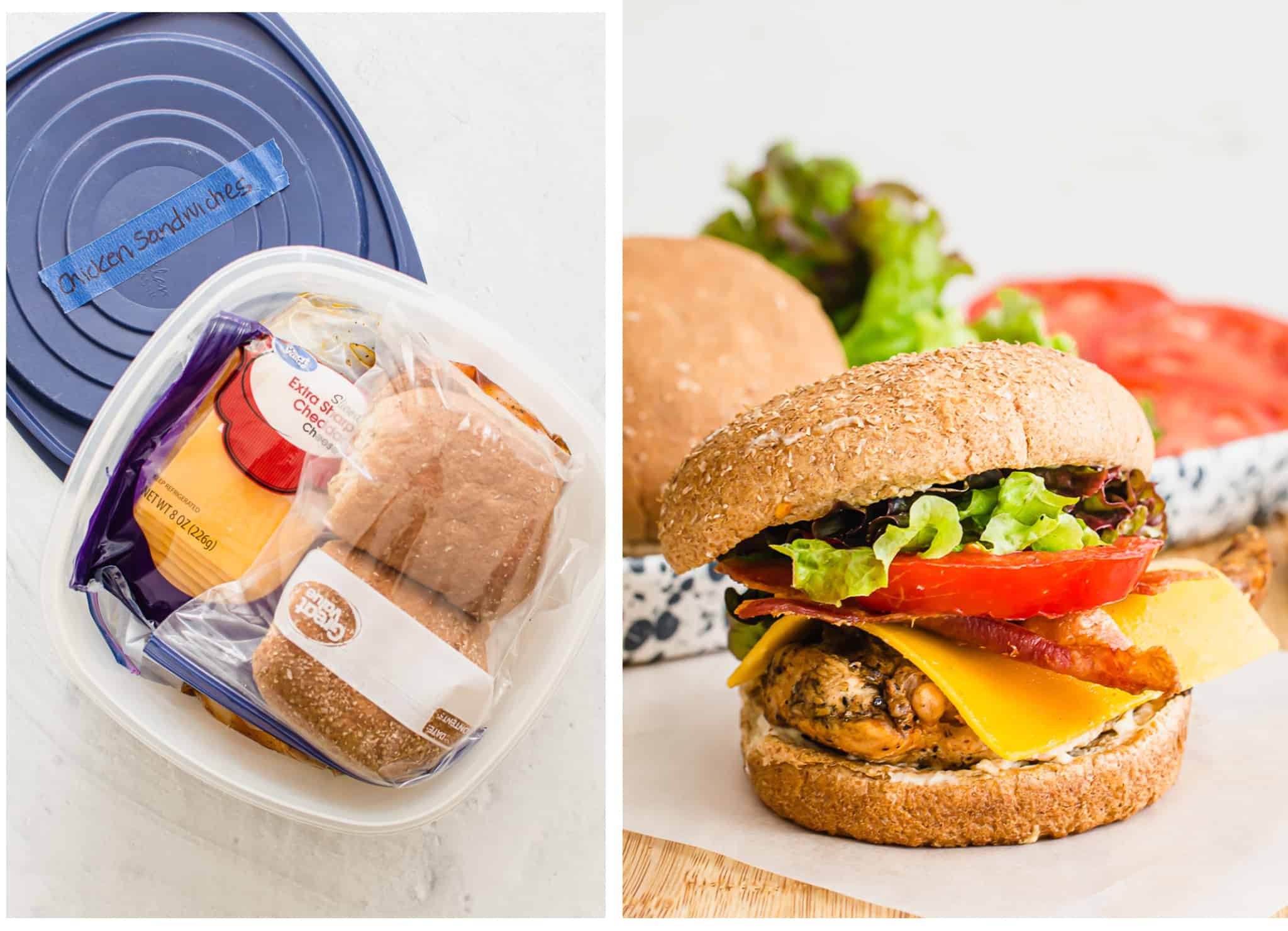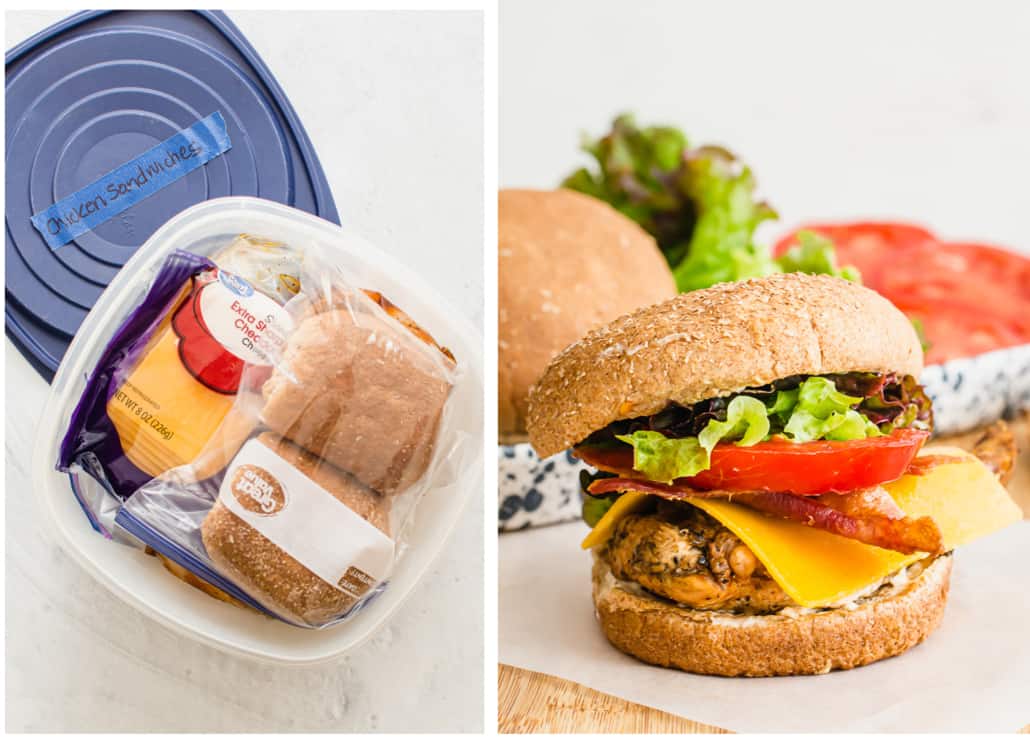 This 5 ingredient chicken kabob marinade is sweet, savory, and incredibly easy! With just a few simple pantry ingredients, you can take your kabob game to the next level. To make this a freezer meal, we recommend just freezing the uncooked chicken in the marinade without the veggies. Because of the high water content in the bell peppers and onions, they won't hold up well on a skewer after being frozen and thawed.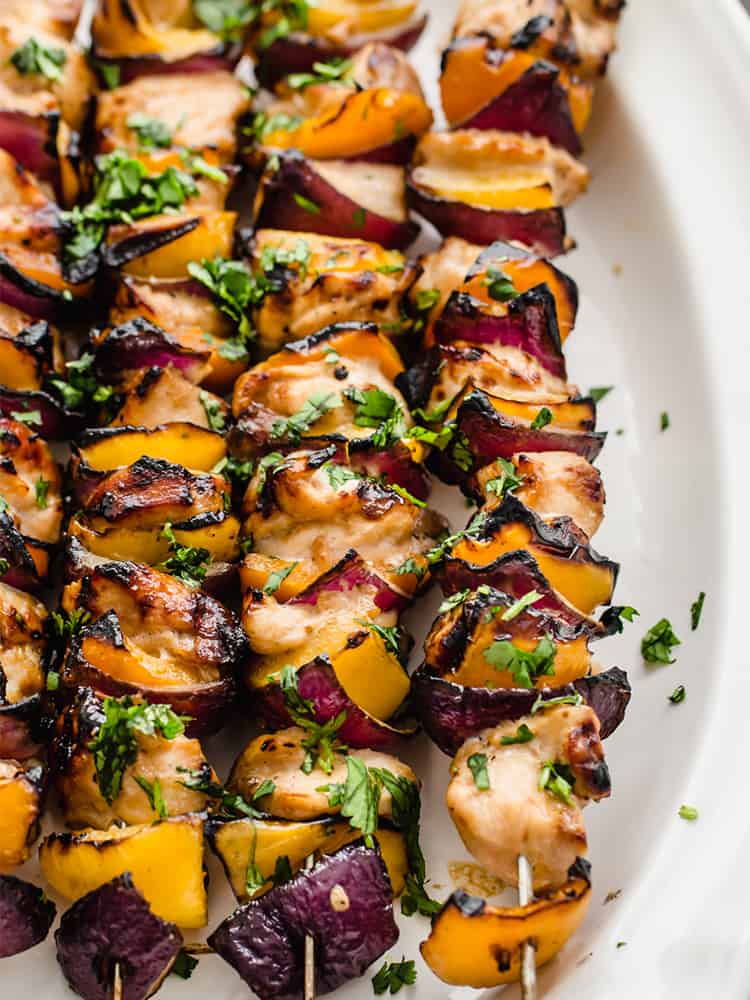 Chicken spaghetti is an easy, cheesy, make-it-again-soon-please, casserole that your whole family will love. To make it a freezer meal, cover the uncooked casserole with a few layers of plastic wrap and foil. Squeeze out any excess air and freeze.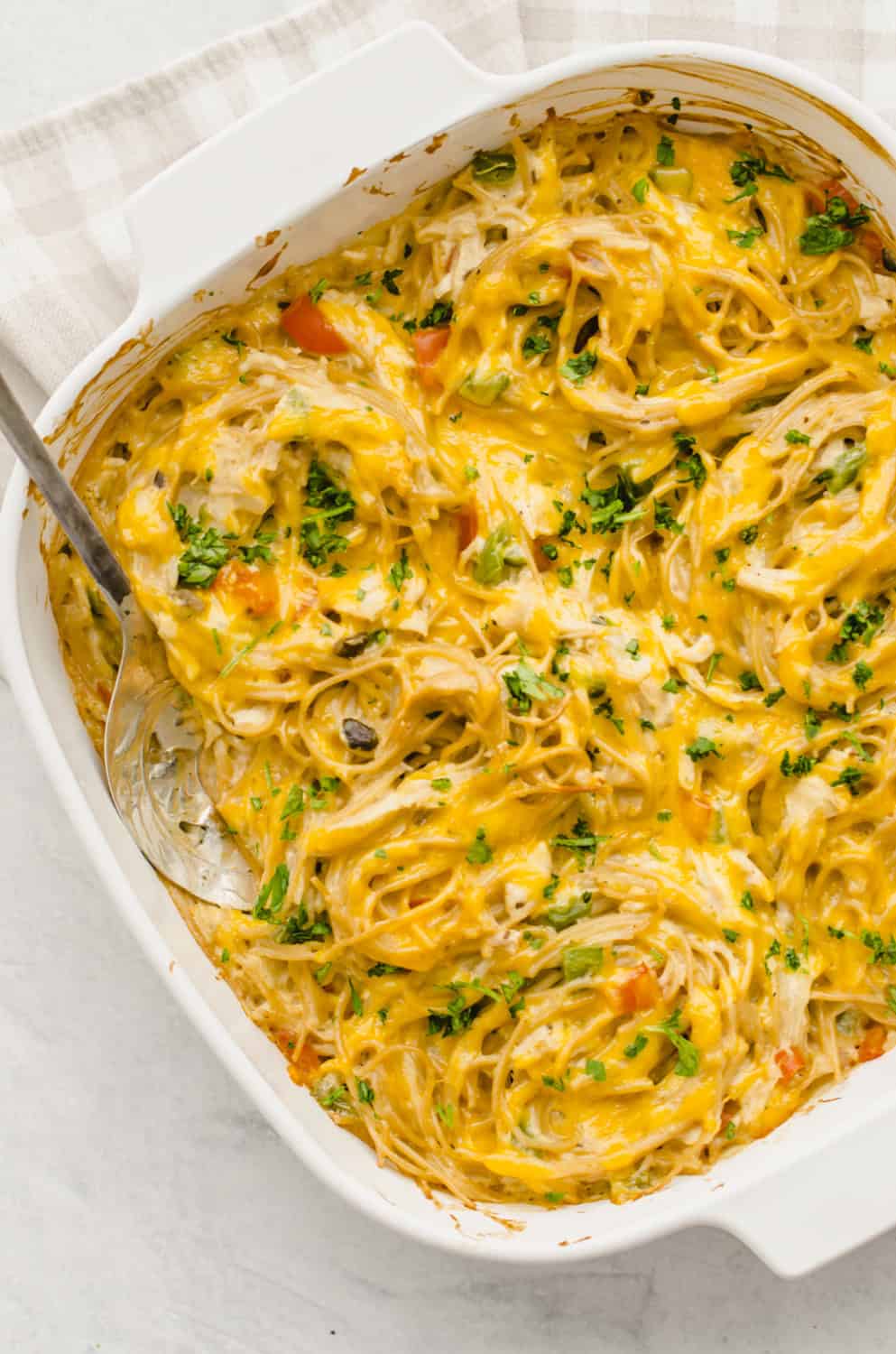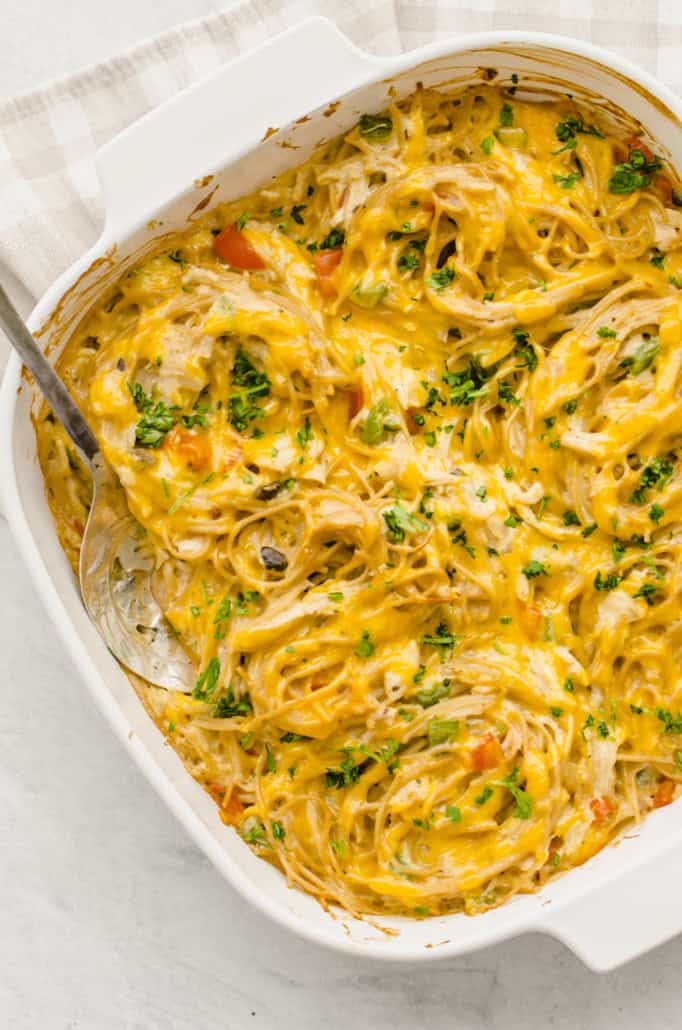 Chicken Burrito Bowls are a healthy and filling dinner idea for everyone! Delicious marinated grilled chicken is served over brown rice and with your favorite southwest toppings. They can easily be meal prepped for the week or turned into an easy freezer meal.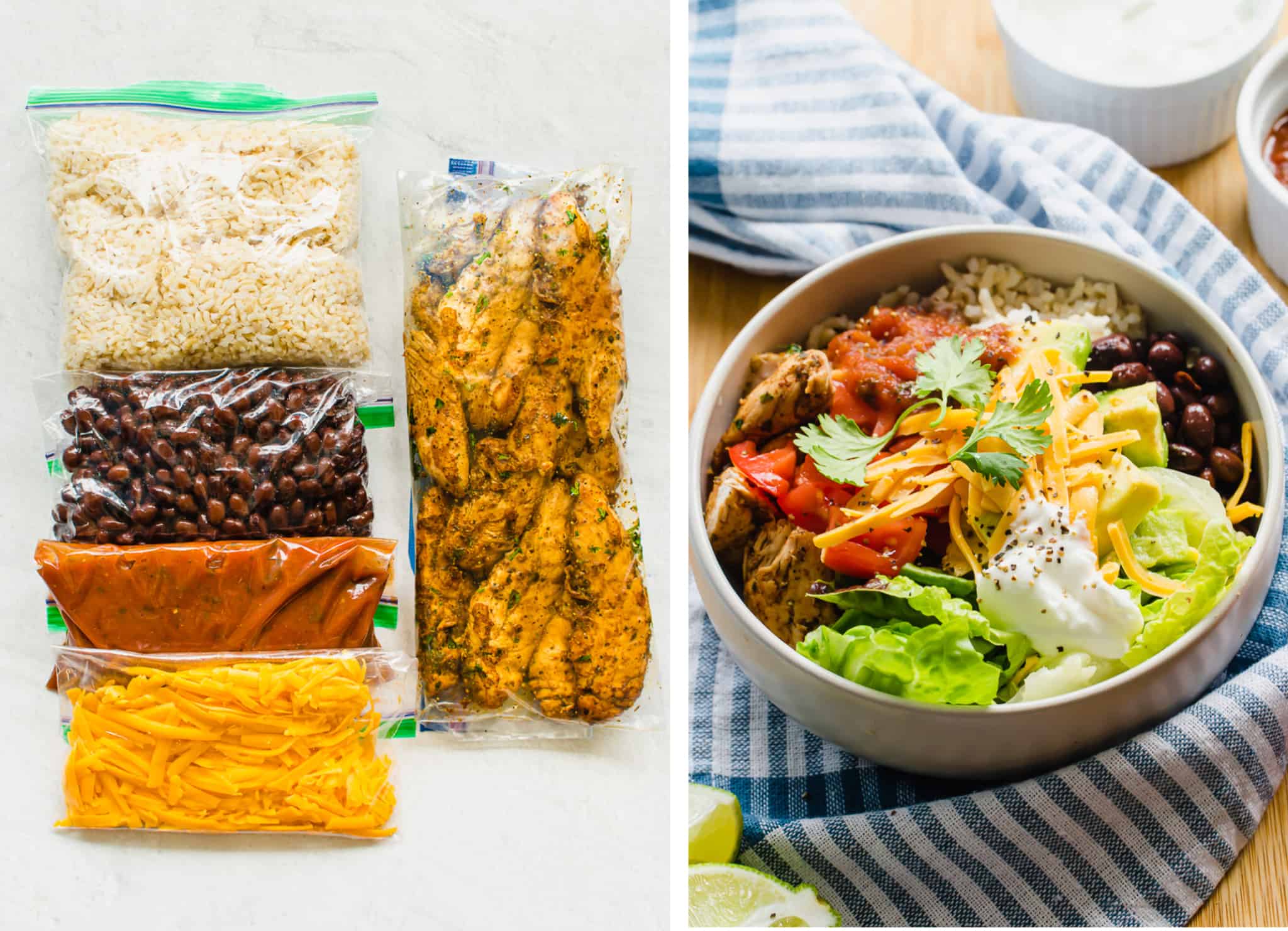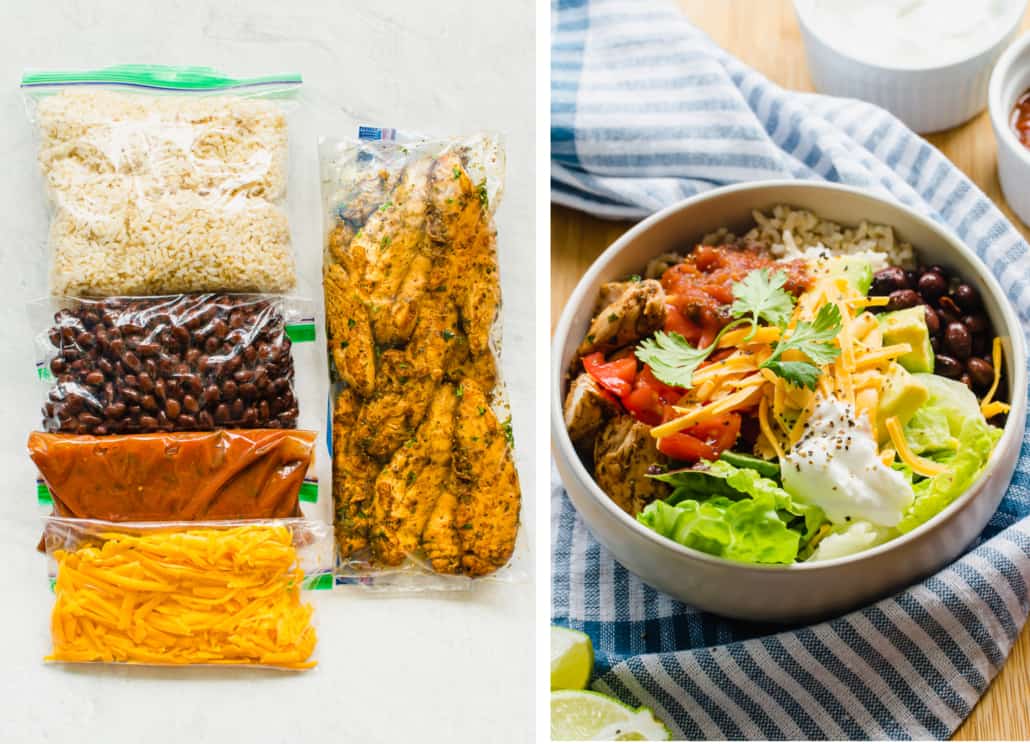 Slow cooker chicken and cheese taquitos (which can also be made in the Instant Pot) is a delicious meal that the whole family will love! Be sure to make a double batch for the freezer. Then, pull out however many you want and throw them directly in the oven for a quick weeknight dinner.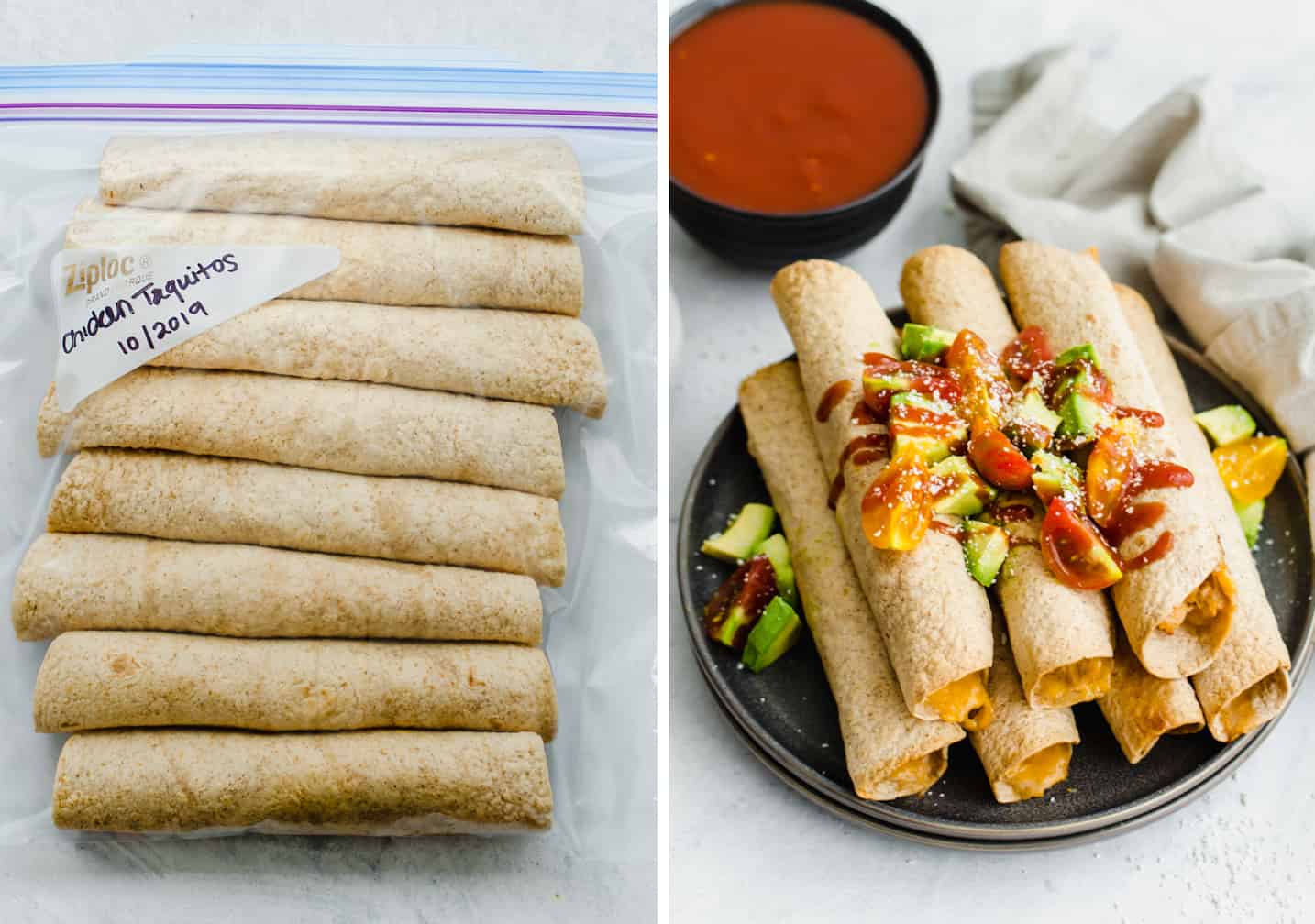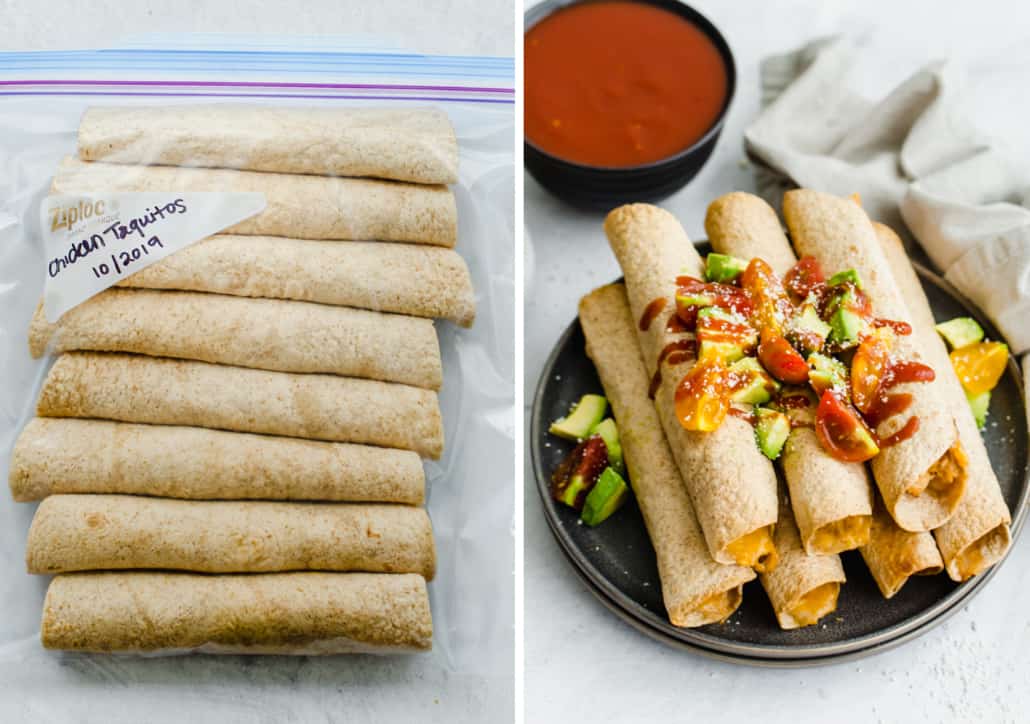 This southwest chicken recipe is sure to please all the eaters in your house. It's easy, healthy, freezer-friendly, and full of flavor but not spicy. You can bake it or–even better–grill it!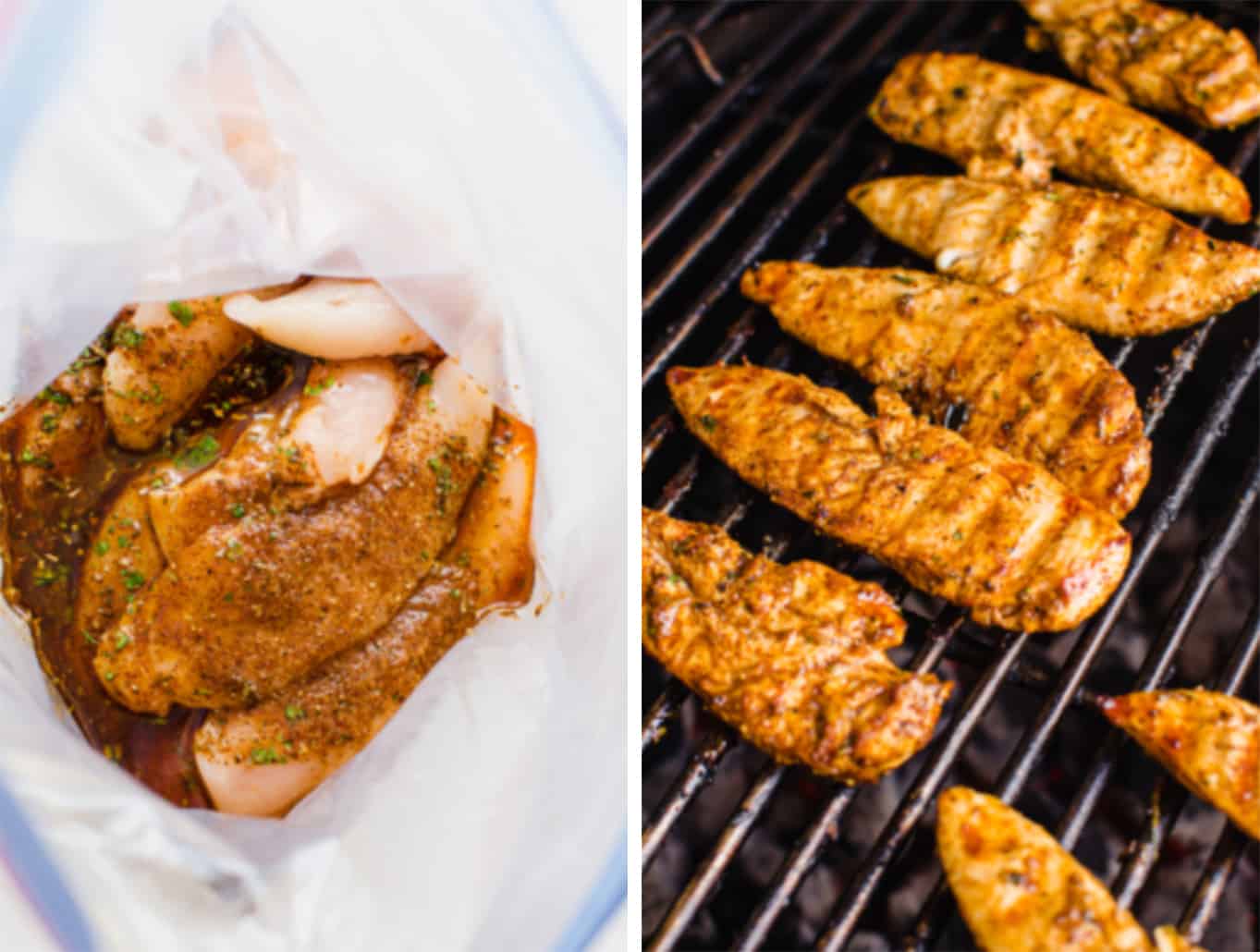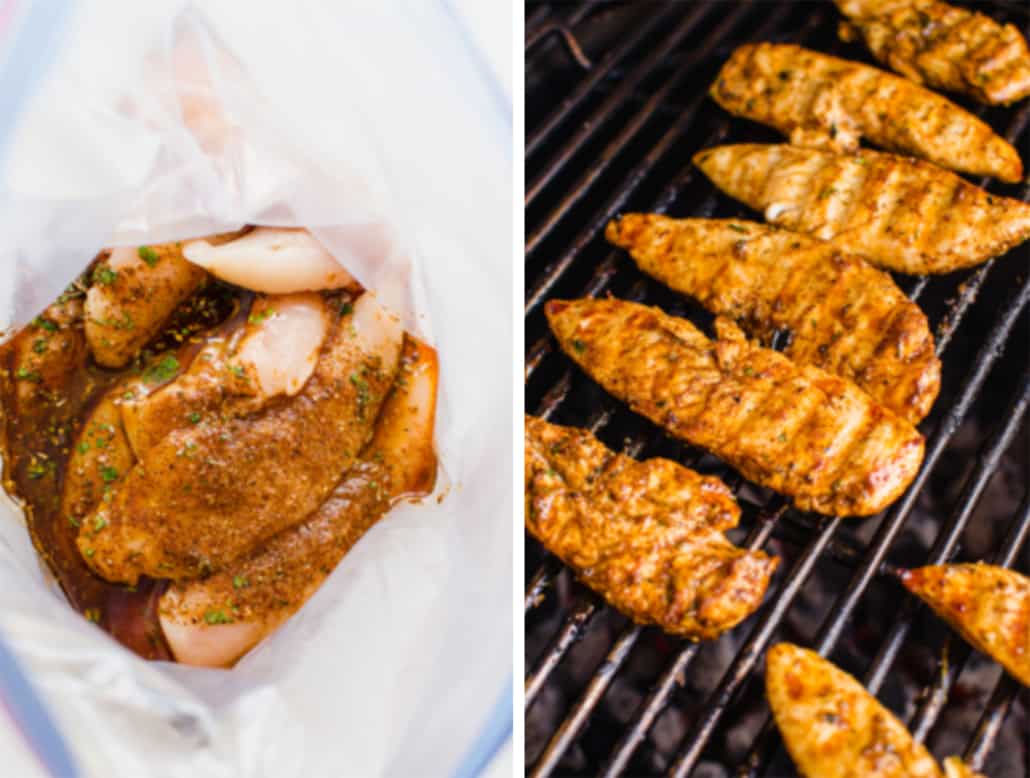 This chicken burger recipe is a kid and adult fave! Make ahead the patties and freeze a batch for later or make them tonight for a delicious and healthy dinner.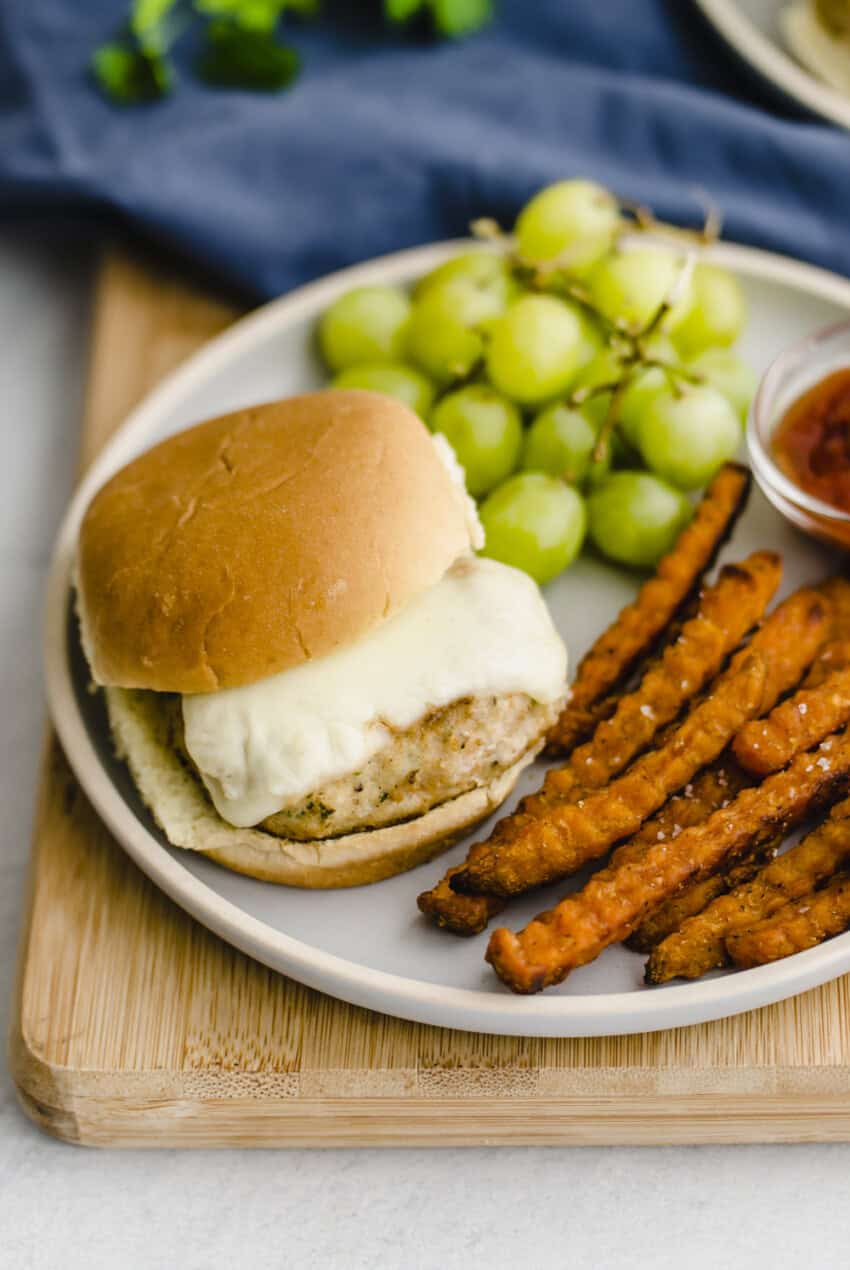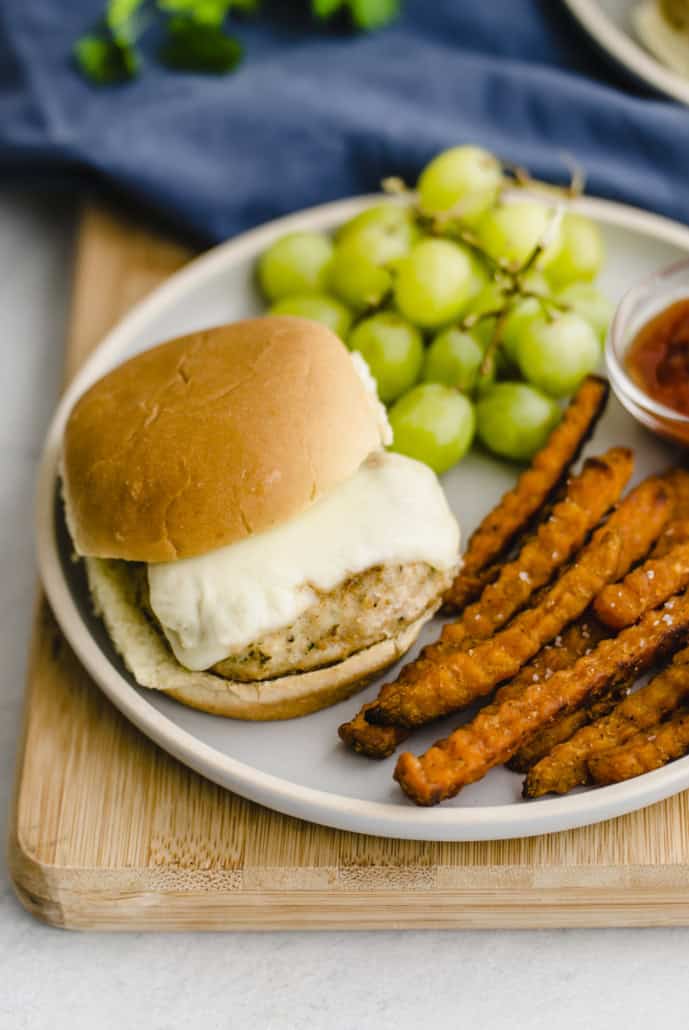 In this flavorful Honey Dijon Chicken Sandwich, the sweetness of honey is balanced with the zip of Dijon mustard in the marinade and sauce. Serve on a pretzel bun with Swiss and bacon for a stellar sandwich!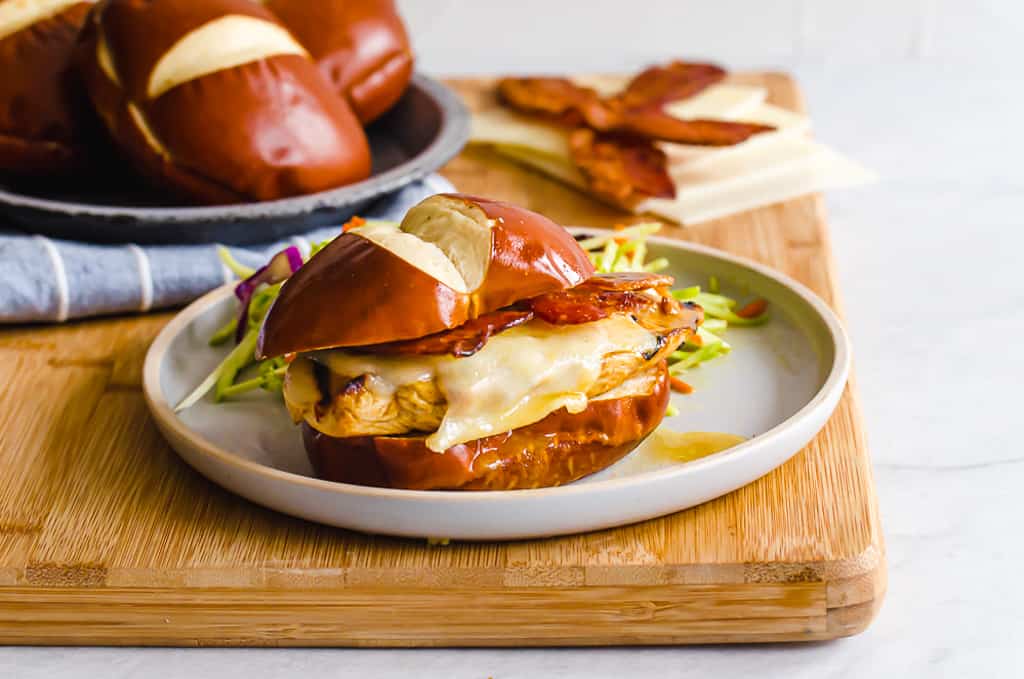 Want More Freezer Meals?
Be sure to check out our 70+ Best Freezer Meals. We have all kinds of recipes organized by category. You'll never have to hunt the internet for freezer meals again!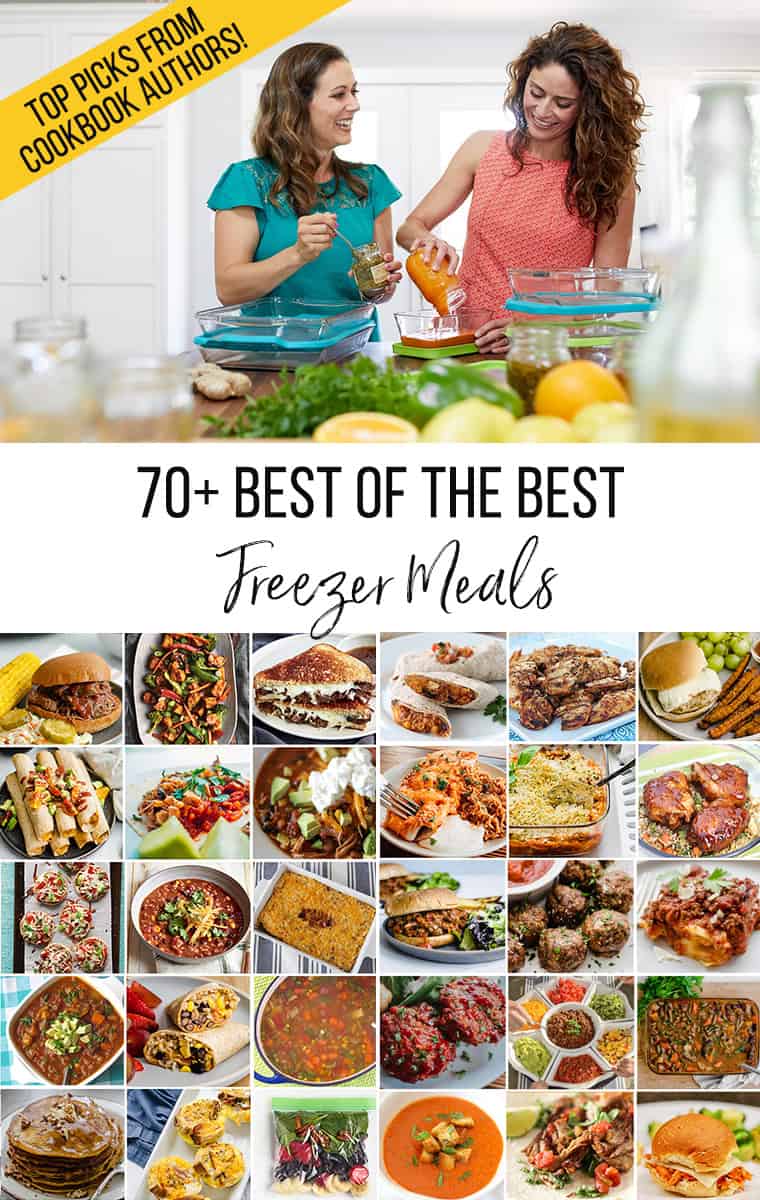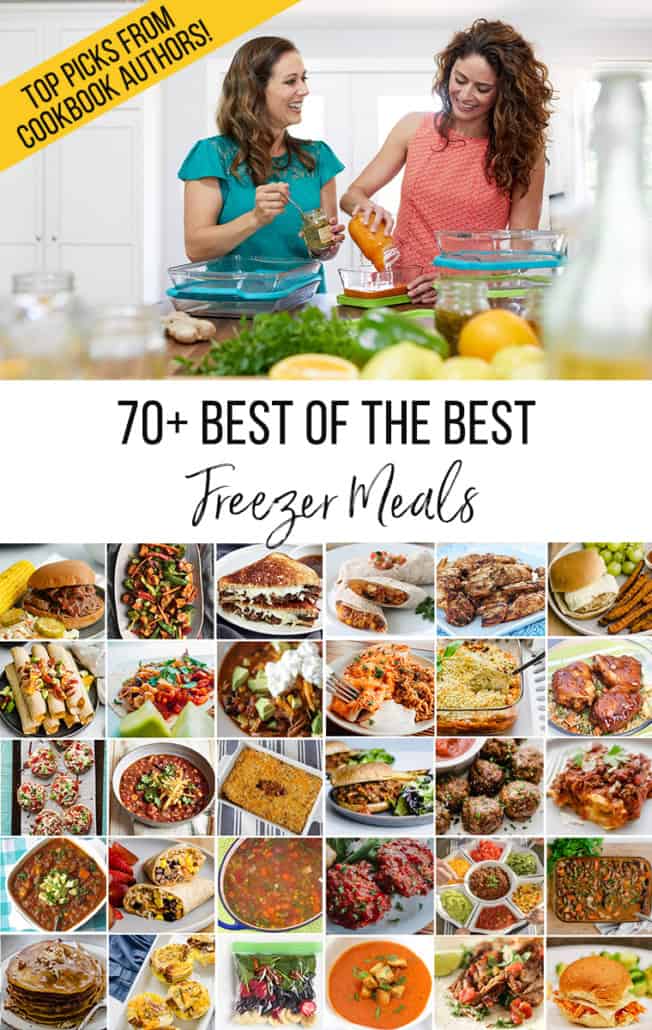 Want to try a few easy chicken freezer meals right now? Start with these marinades…
Did you make this? Snap a photo and tag us on Instagram at @thrivinghome so we can see your creations and cheer you on!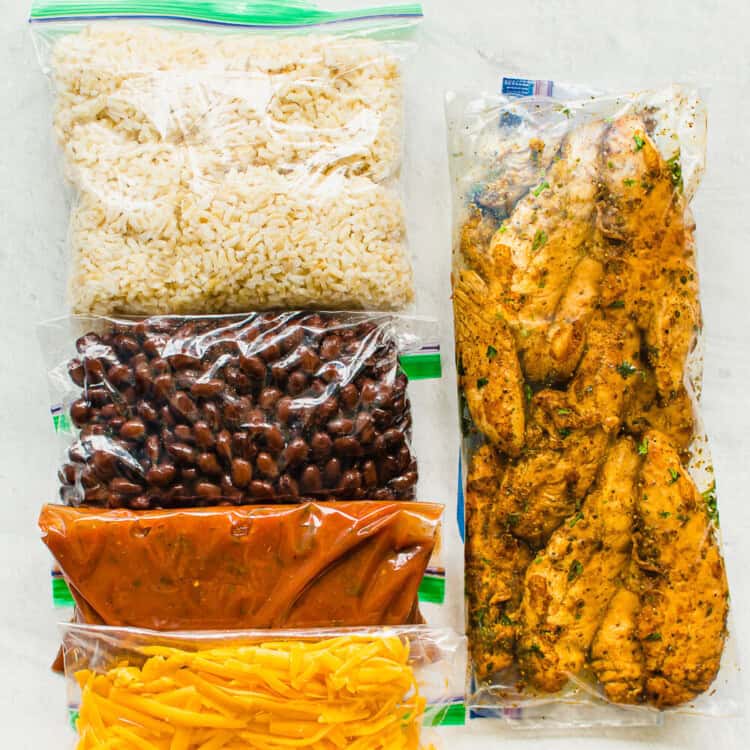 Freezer Friendly Chicken Marinades
How to freeze chicken in marinades
Prep:
5
Cook:
20
Total:
25 minutes