This post may contain affiliate or sponsored links. Please read our disclosure policy.
Satisfy your fast food cravings at home with these healthier, homemade chicken nuggets. Only a few recognizable ingredients are needed. Try our simple Honey Mustard Dipping Sauce, too. Kids and adults love this recipe!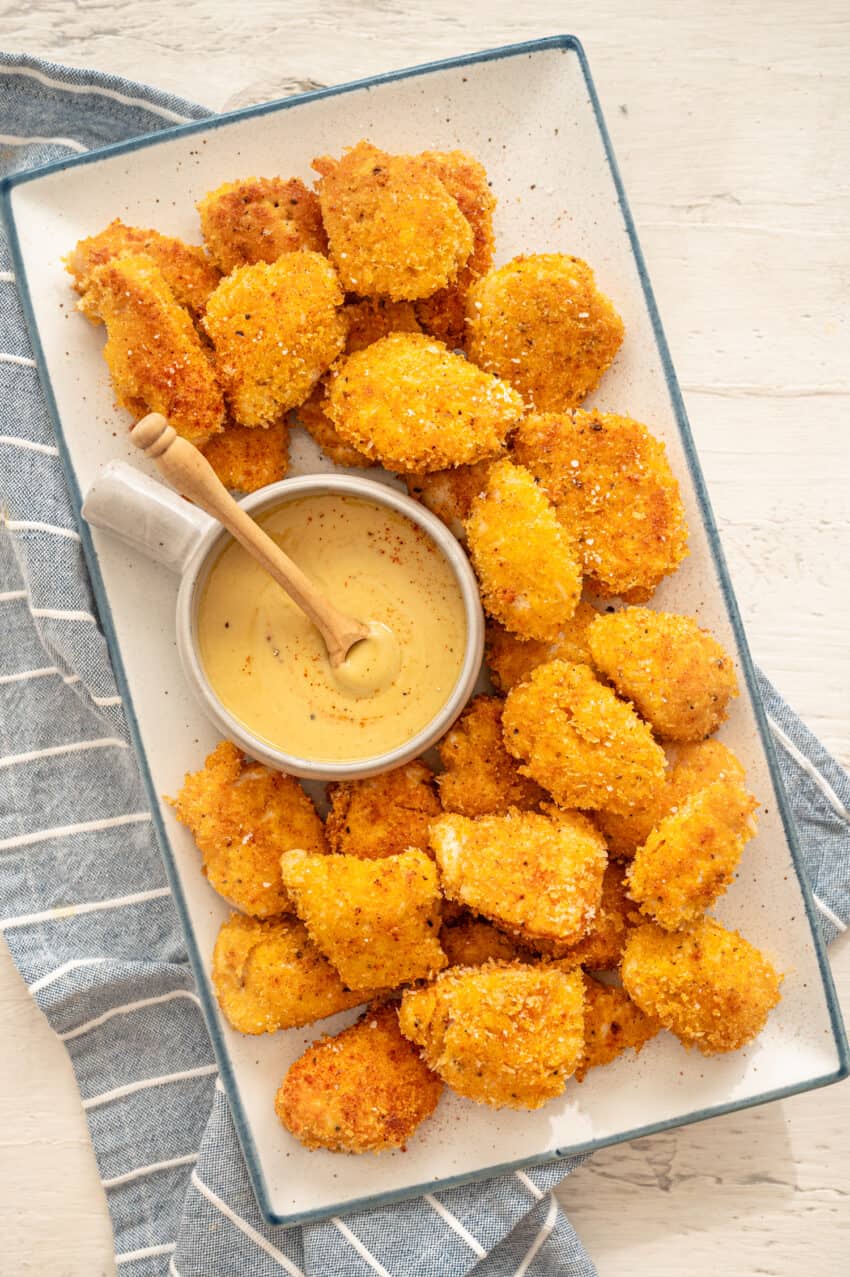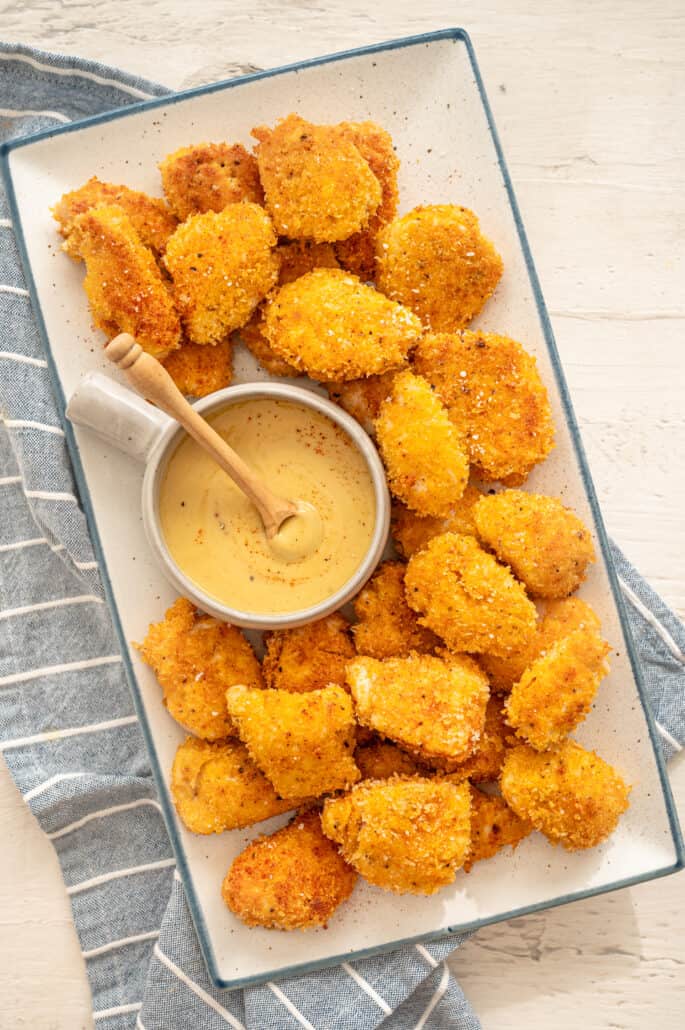 Video: How to Make Chicken Nuggets
Before we get started, take a peek at how easy it is to make your own healthier, homemade chicken nuggets…
What Are Chicken Nuggets Made of?
Fried fast food chicken nuggets or frozen chicken nuggets from the store have a host of unknown ingredients in them, including preservatives, additives, sweeteners, and excessive sodium. It's also unclear what kind of chicken is used.
For example, Great Value Frozen Chicken Nuggets from Walmart include the following…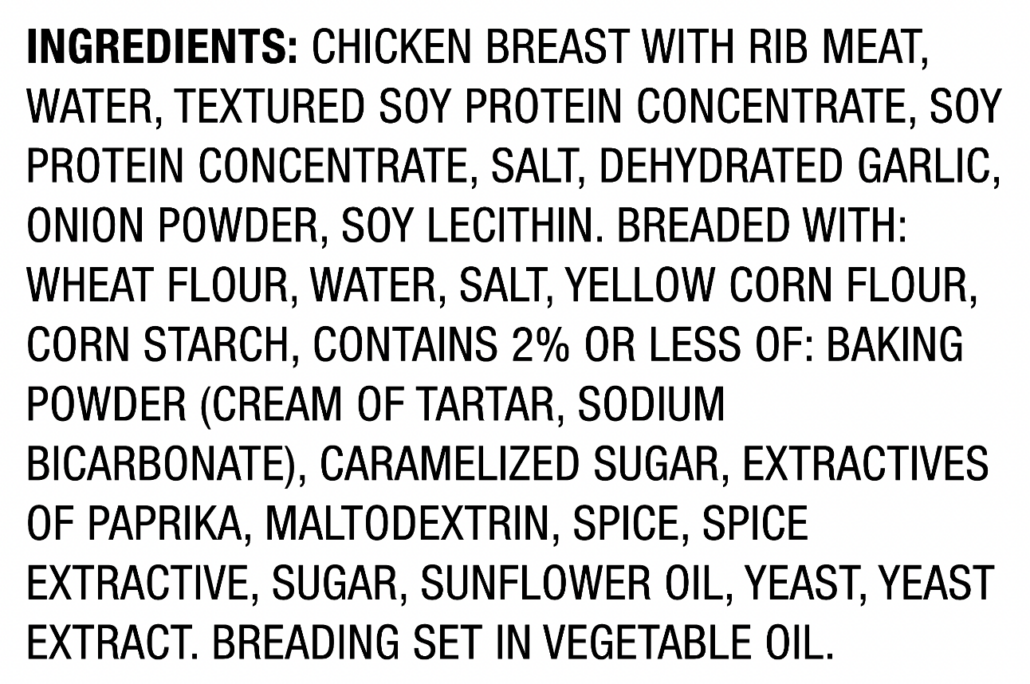 If you are eating McDonald's Chicken McNuggets, these are the ingredients…


Are Chicken Nuggets Healthy?
It depends! From unhealthy oils to excess sugar and salt to strange additives, processed chicken nuggets from a fast food restaurant or from the freezer section are typically pretty unhealthy.
A better choice is to make your own at home, where you control what goes in them. Our Homemade Chicken Nuggets recipe is shallow-fried in a healthier oil and includes only a few healthier, recognizable ingredients.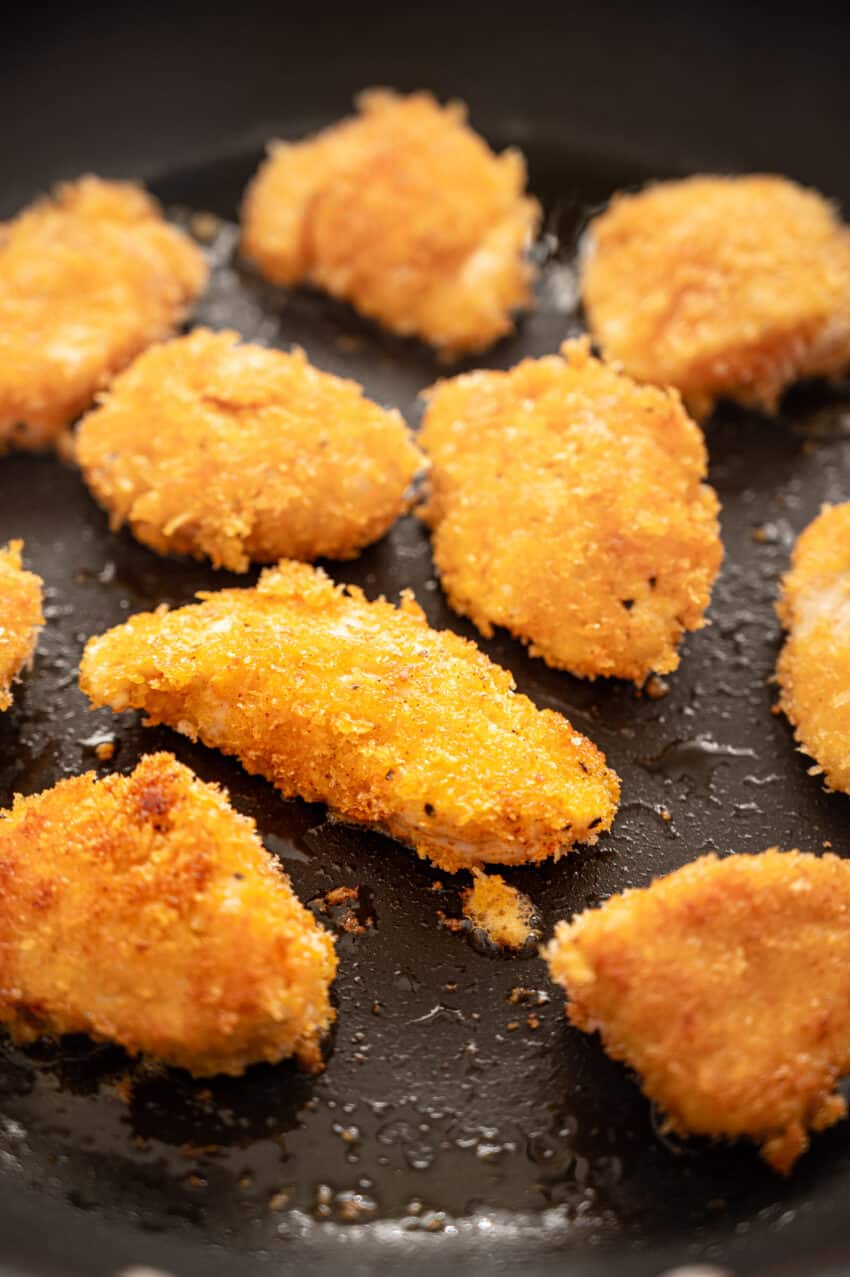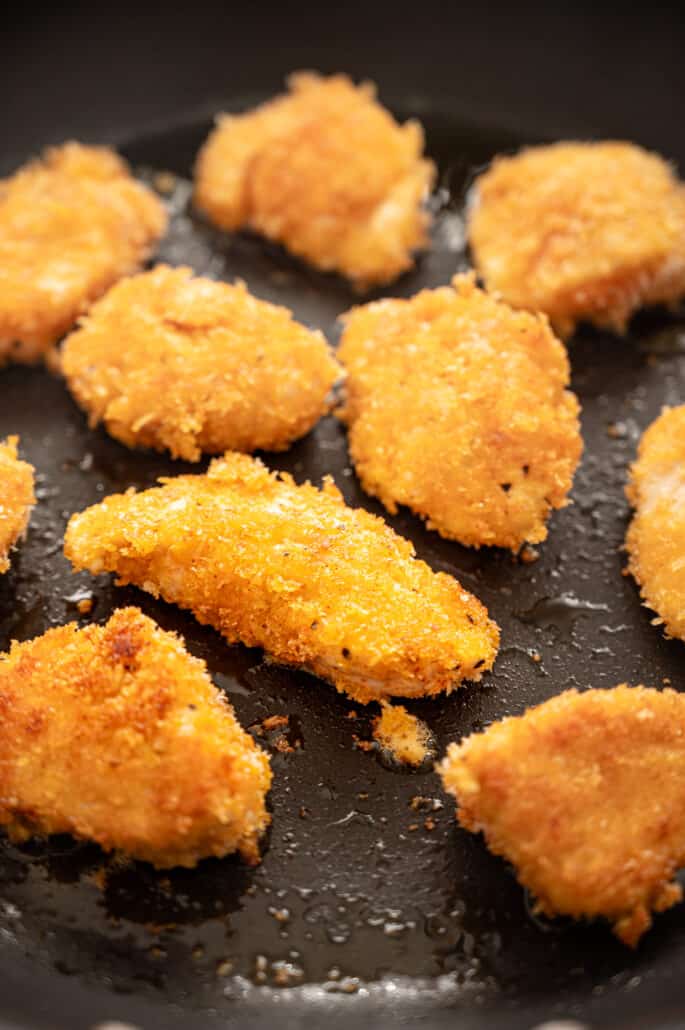 Ingredients for Homemade Chicken Nuggets
Here are the ingredients you will need to make our crispy homemade version.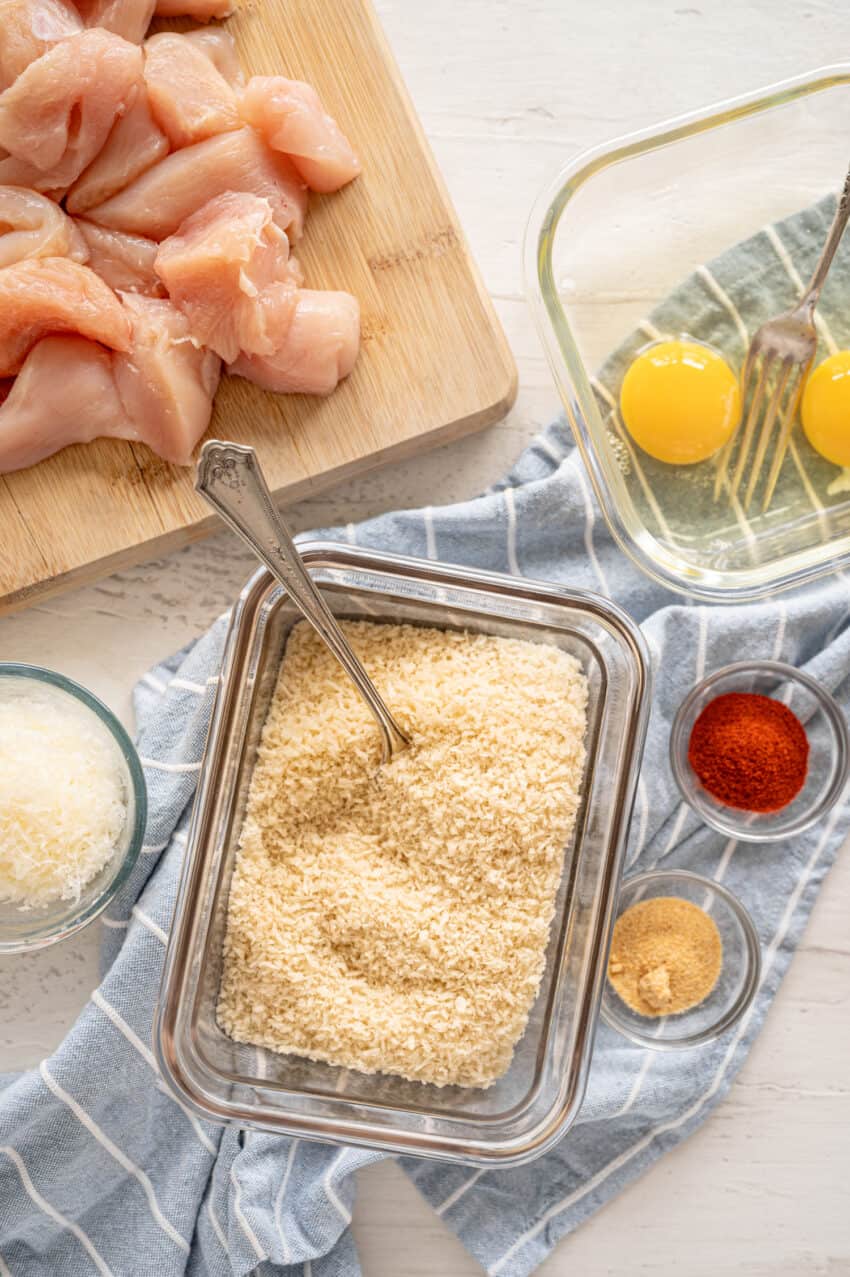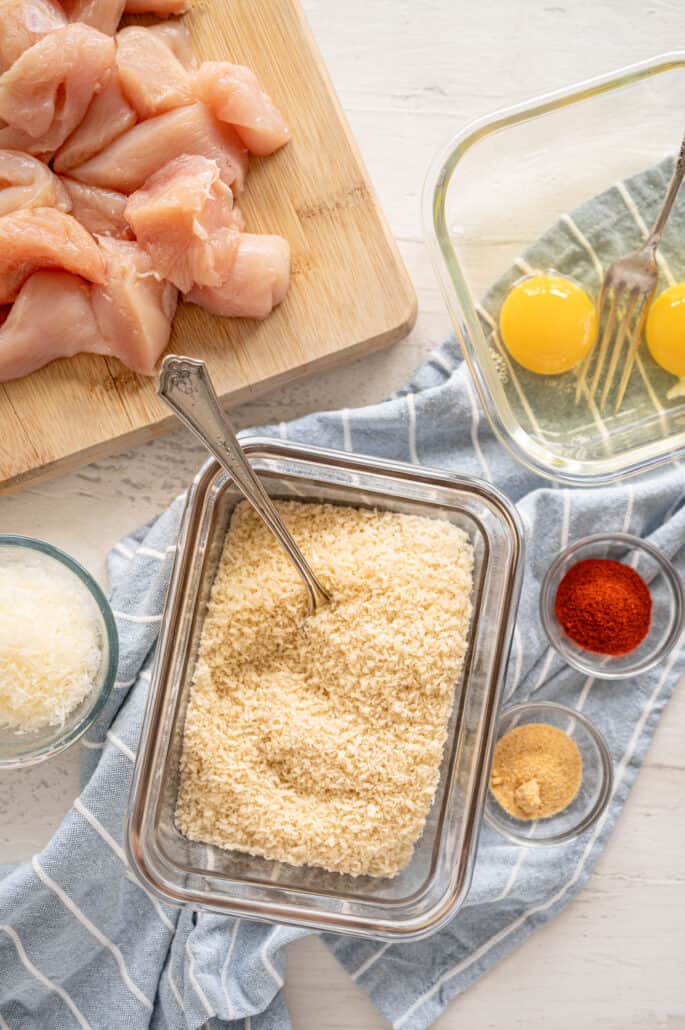 Step-by-Step Instructions
Let's walk through how to make this chicken nugget recipe together…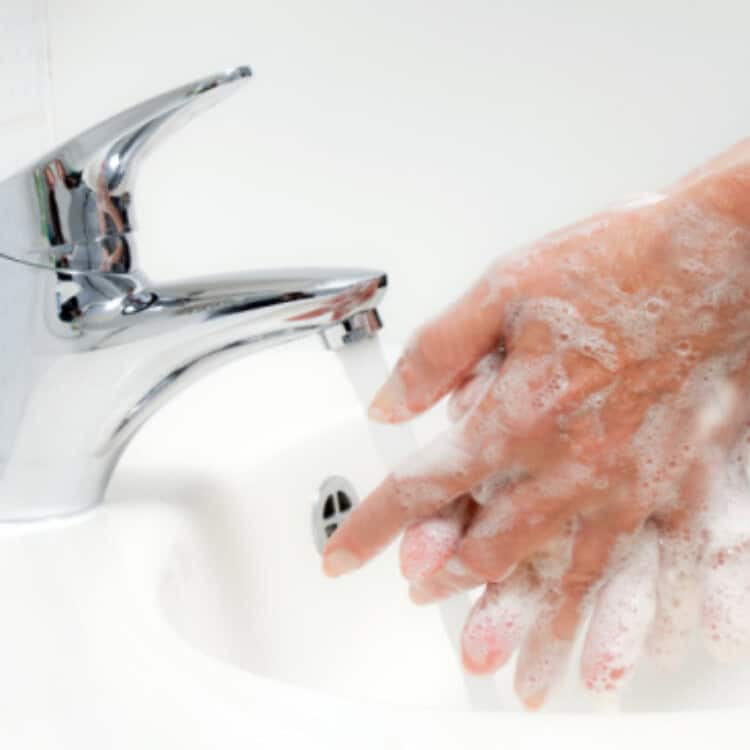 Read This Before You Begin
Be sure to wash your hands after touching raw chicken to prevent cross-contamination. Tip: Only use one hand when breading the chicken, leaving a clean hand to handle the seasoning, cooking spray, and tongs along the way. 
Set up the following items in an assembly line that moves towards the stovetop:
Cutting board
In a shallow dish, whisk together the eggs and a splash of water.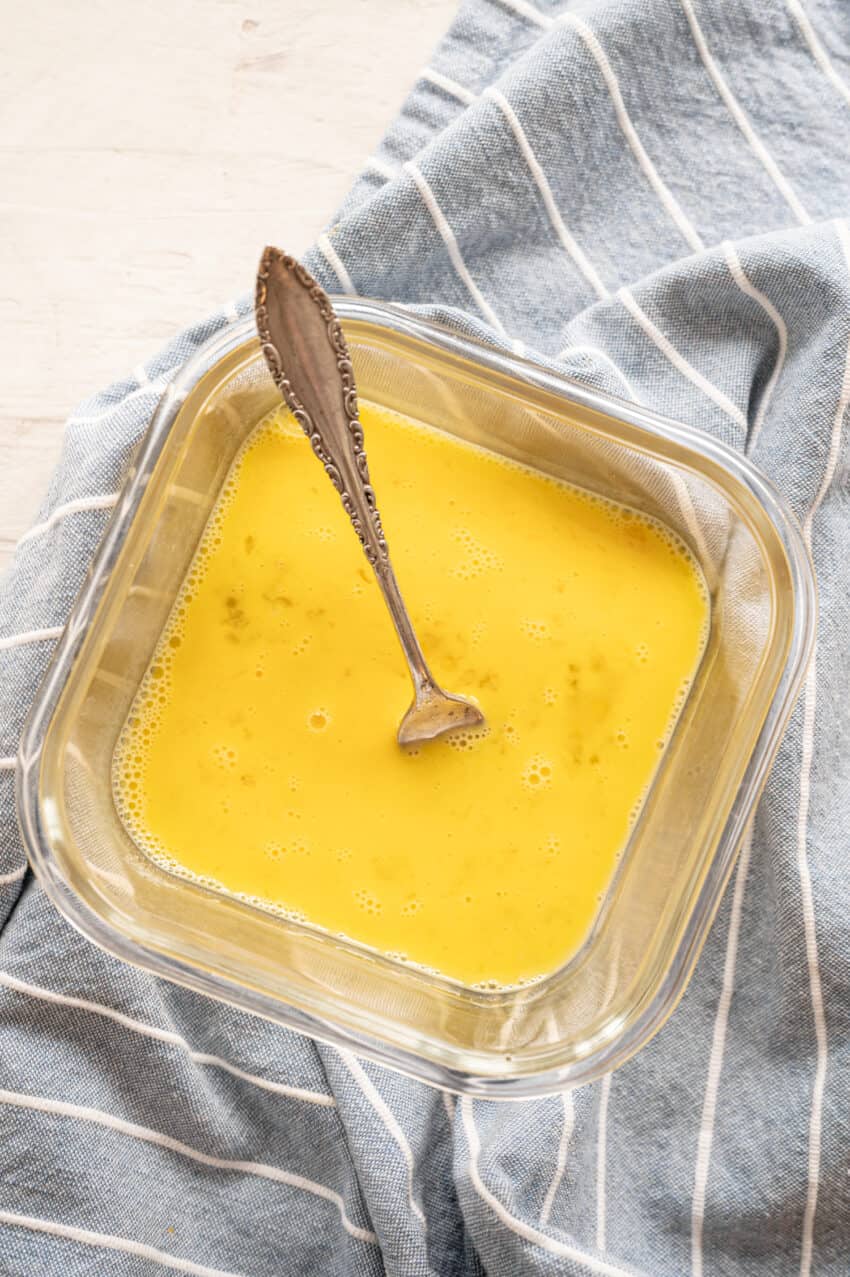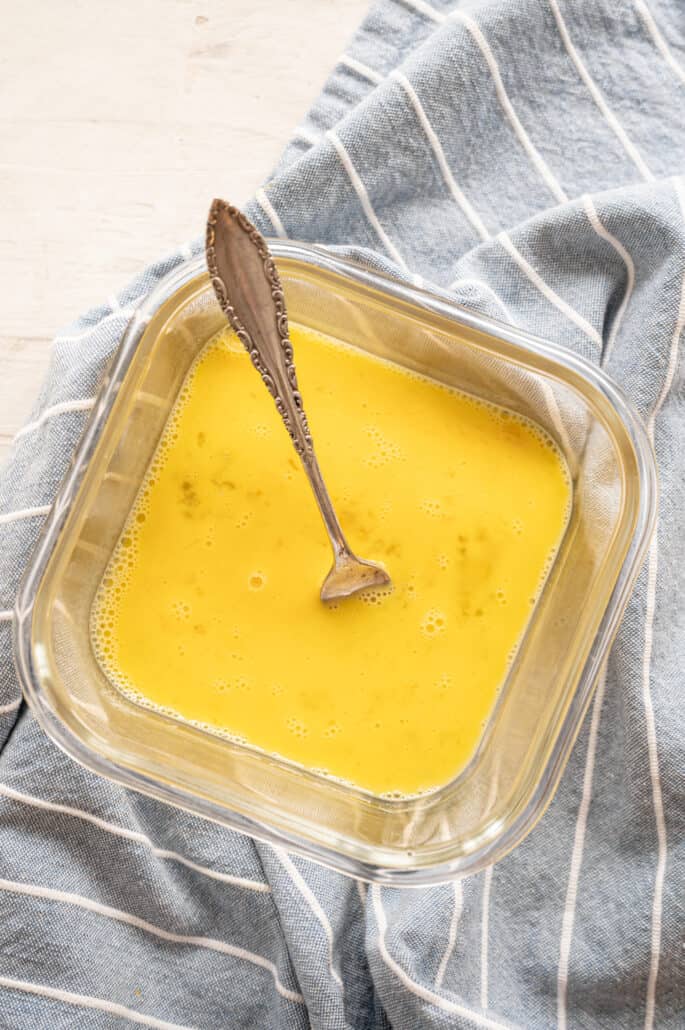 In another shallow dish, stir together the breadcrumbs, Parmesan, paprika, and garlic powder.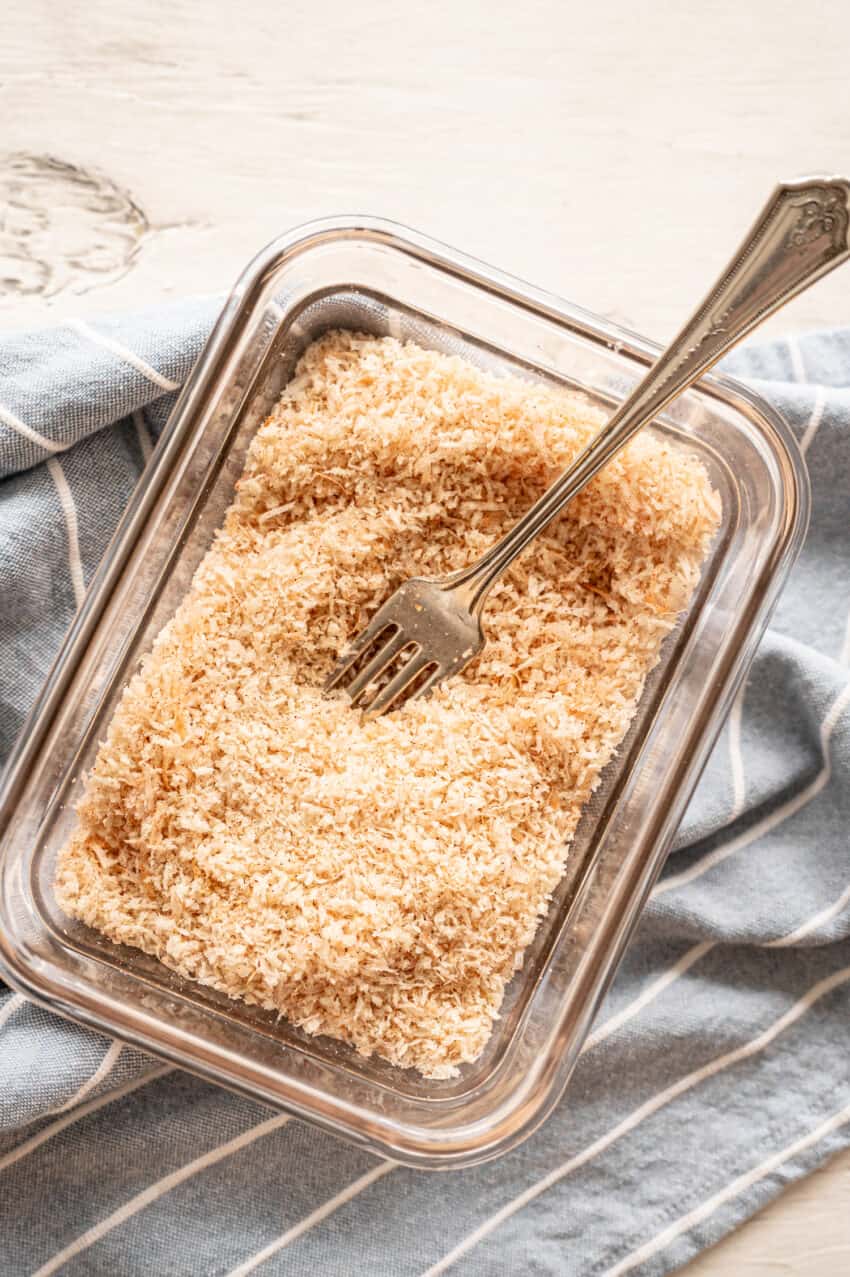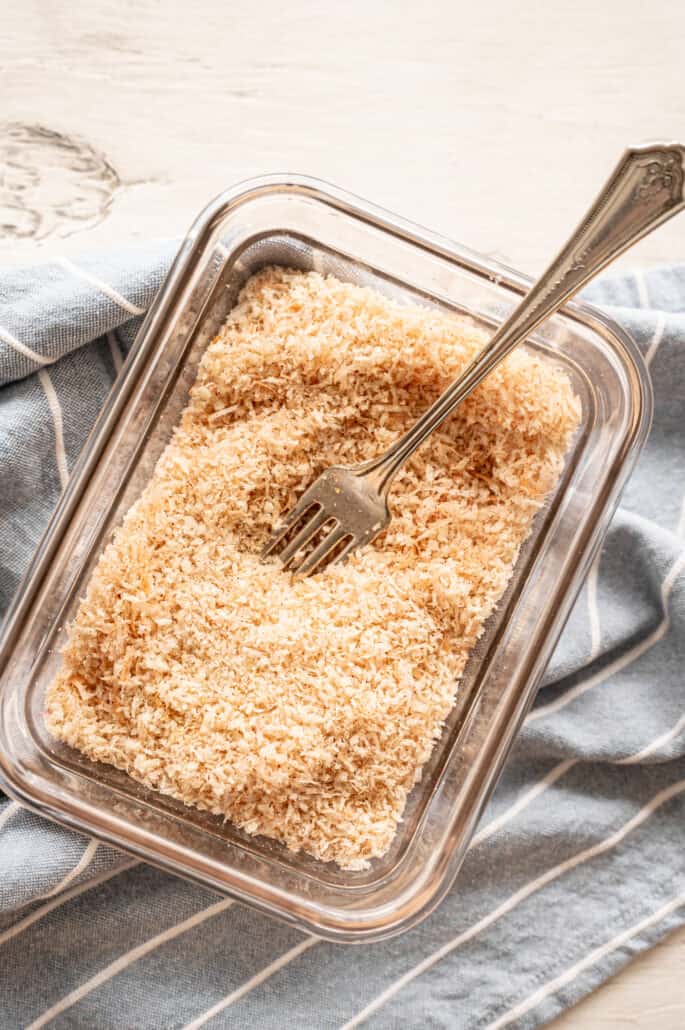 Add a thin layer of oil (about 1/4 cup) to the bottom of a large skillet.
Cover a large plate with a paper towel and set it on the other side of the skillet.
Cooking Tip: Mise En Place
Cooking is more enjoyable and effecient when you're prepared! So be sure to get organized ahead of time–also known as mise en place by the French.
Read through the recipe.
Set out your equipment and ingredients.
Prep any ingredients ahead that are required–like chopping veggies and cooking the rice.
On the cutting board, cut each chicken breast into two thinner cutlets by slicing in half lengthwise (see the blog post for pictures). Slice each cutlet in half vertically, creating two strips. Cut each strip into 3 smaller pieces, which will yield 36 total nuggets. (Wash hands!)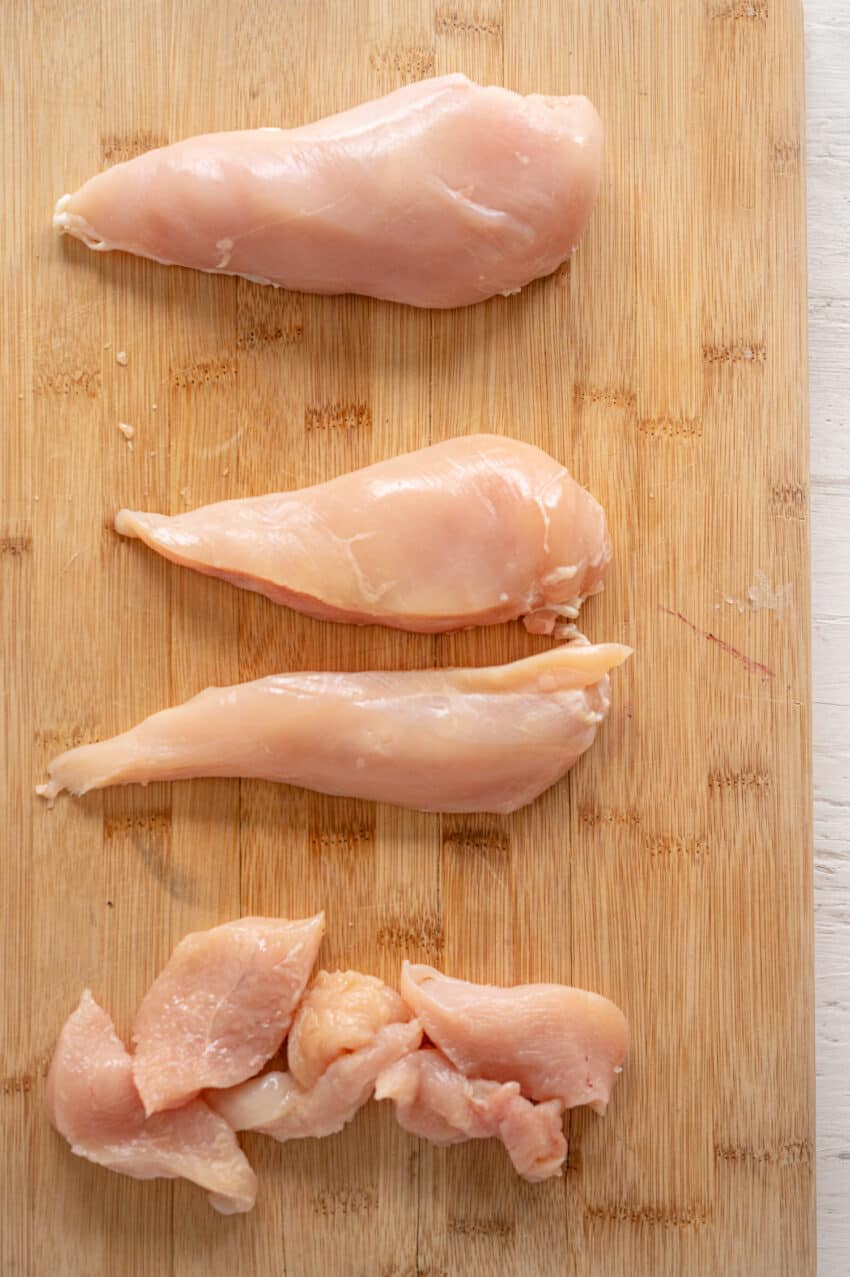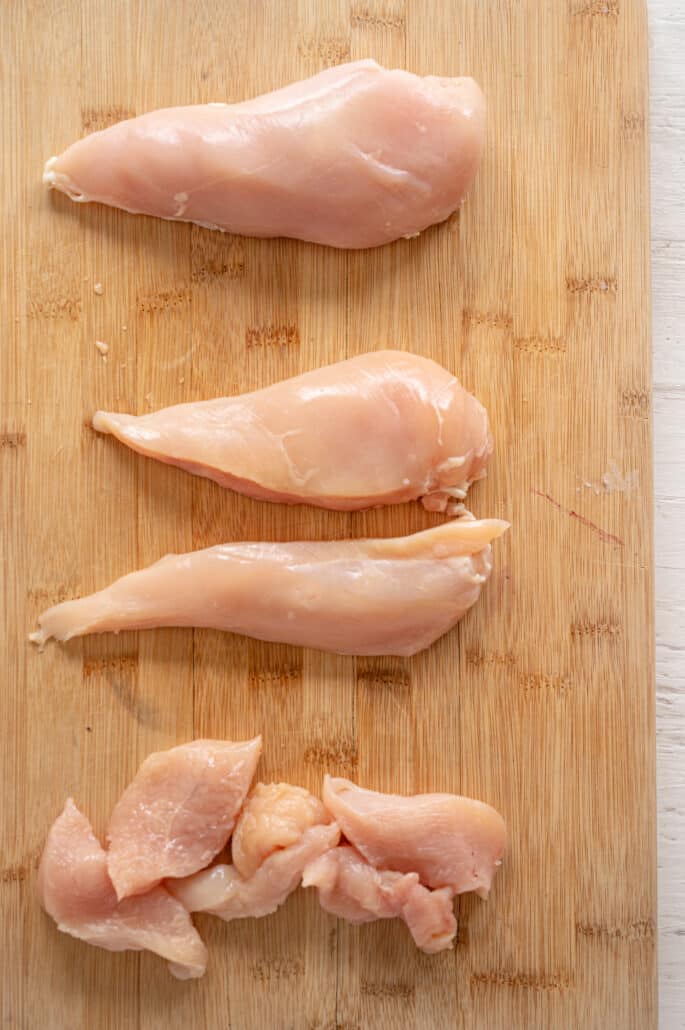 Heat the oil over medium heat. The pan is ready for the nuggets when a drop of water sizzles. (Move on to the next step while it gets hot.)
Using only one hand to touch the chicken, generously sprinkle salt and pepper on all sides of the chicken. Dip chicken pieces in the egg mixture, turning to coat. Then dip in the breadcrumb mixture, turning to coat. Repeat this step while each batch of nuggets cooks.
Pan Fry the Nuggets (in 2-3 Batches)
Place a batch of nuggets in the hot pan, being careful not to overcrowd them. Saute for about 2-3 minutes on the first side, until golden brown.
Using tongs, flip and cook on the second side for another 2-3 minutes, until golden brown. Turn the heat down if they are browning too quickly. To test for doneness, cut one down the middle to make sure there's no more pink inside.
In between batches, wipe the pan clean with a paper towel and add more oil as needed.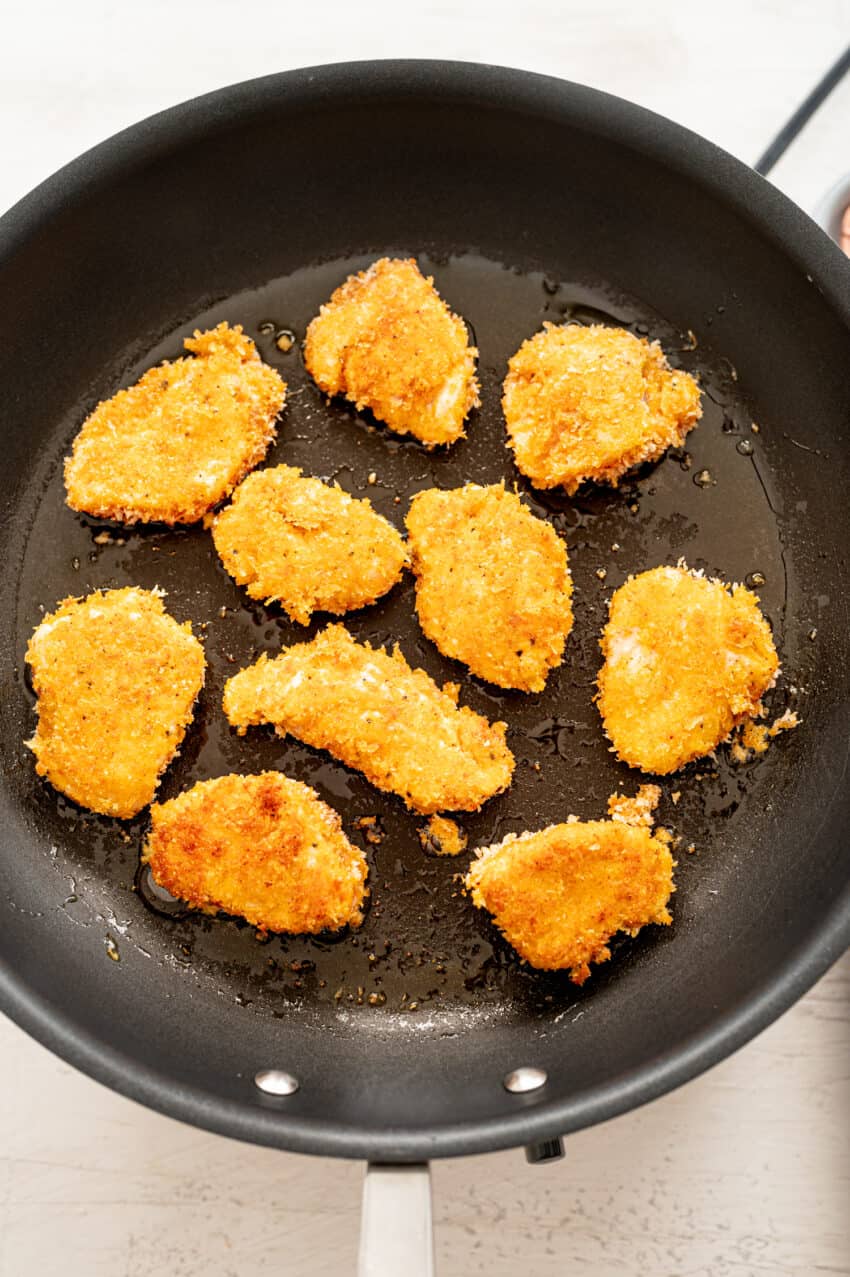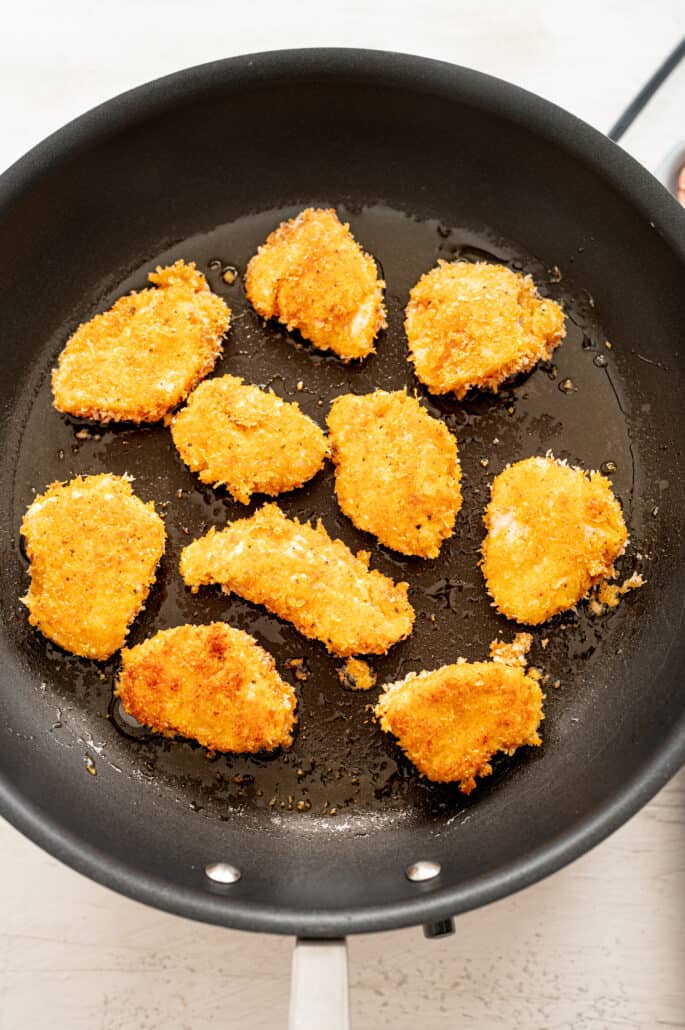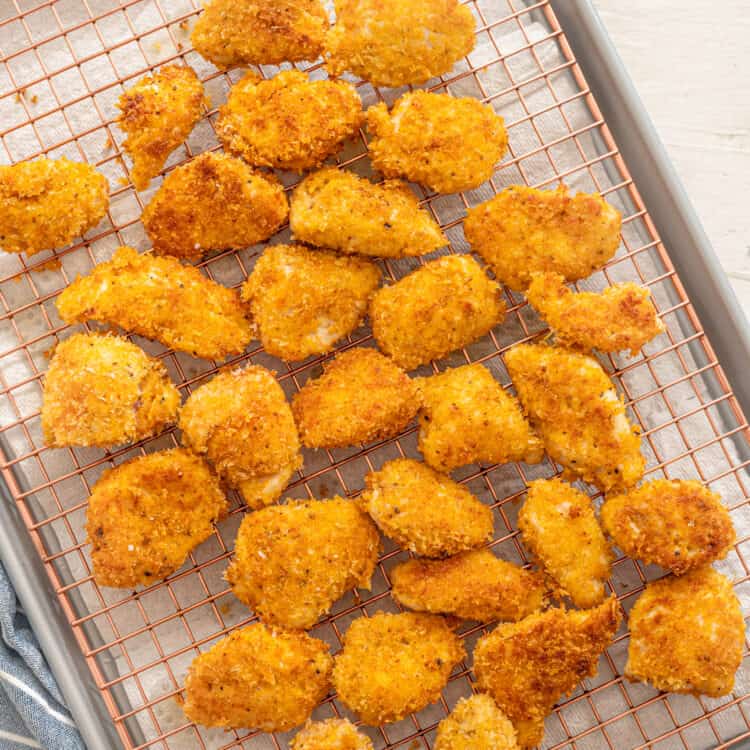 Cooking Tip: Keep Nuggets Warm
To keep the nuggets warm between batches, place on a sheet pan on top of a cooking rack in the 200°F oven.
Transfer the cooked nuggets to a paper towel-lined plate to help drain off any excess oil. Serve warm with Honey Mustard Dipping Sauce, ketchup, or Killer BBQ Sauce.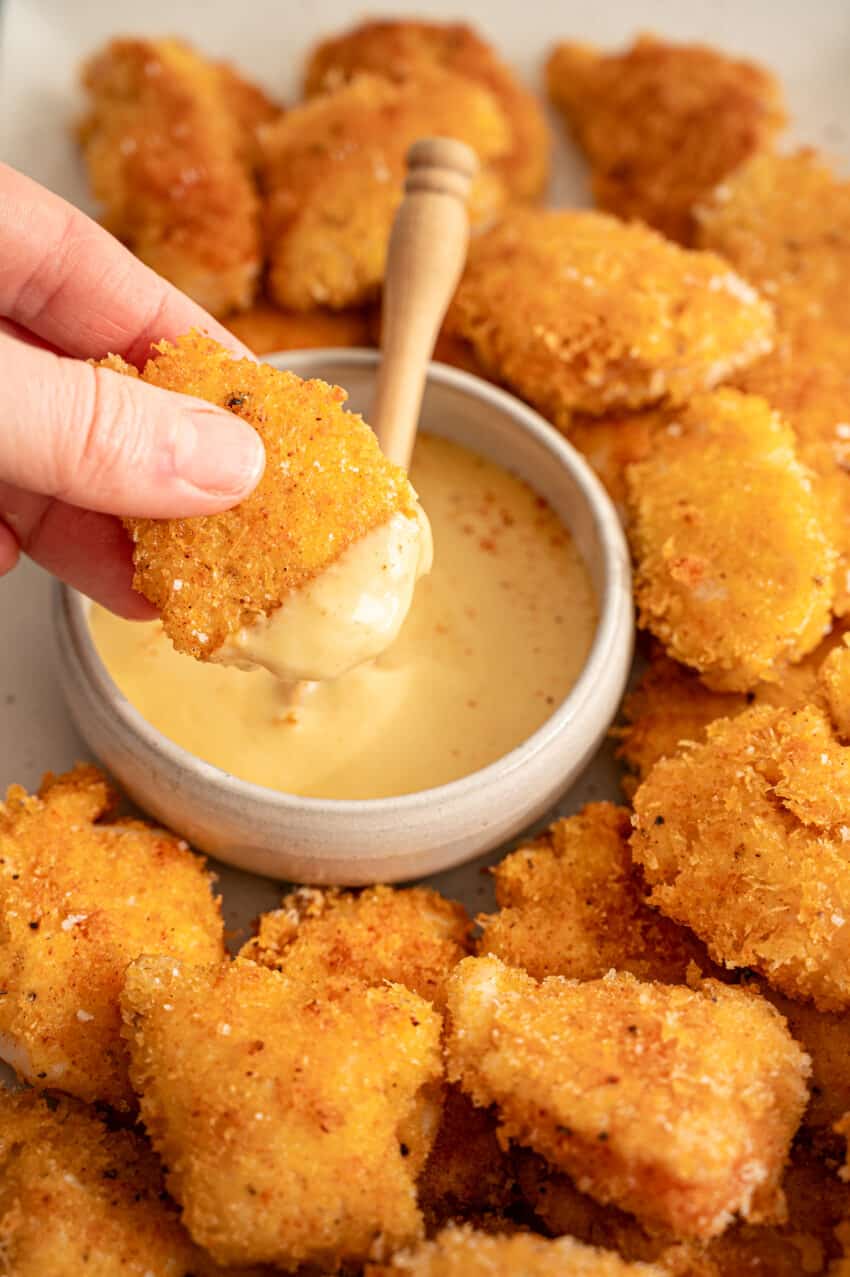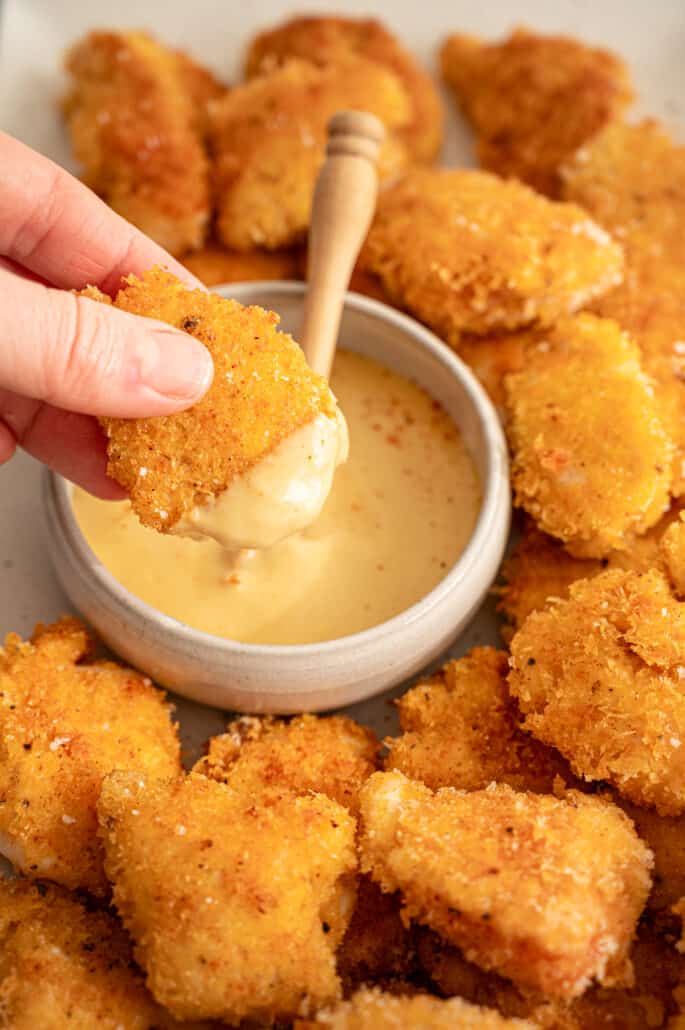 What to Serve with Homemade Chicken Nuggets
Here are some ideas that would be tasty with this recipe!
How to Freeze Chicken Nuggets
Like all of the freezer meals in our recipe index, this recipe provides freezing instructions as well! If you want to double this recipe and freeze one for later, here's how to make it into a handy freezer meal kit:
Freeze For Later:
Place breaded nuggets in a single layer, divided by parchment paper, in a freezer bag. Seal, squeezing out excess air, and freeze flat.
To Prepare From Frozen: Thaw flat in the refrigerator. Pan fry according to the recipe below.
Alternatively, you can flash freeze the nuggets on a sheet pan until frozen solid and then toss in a freezer bag.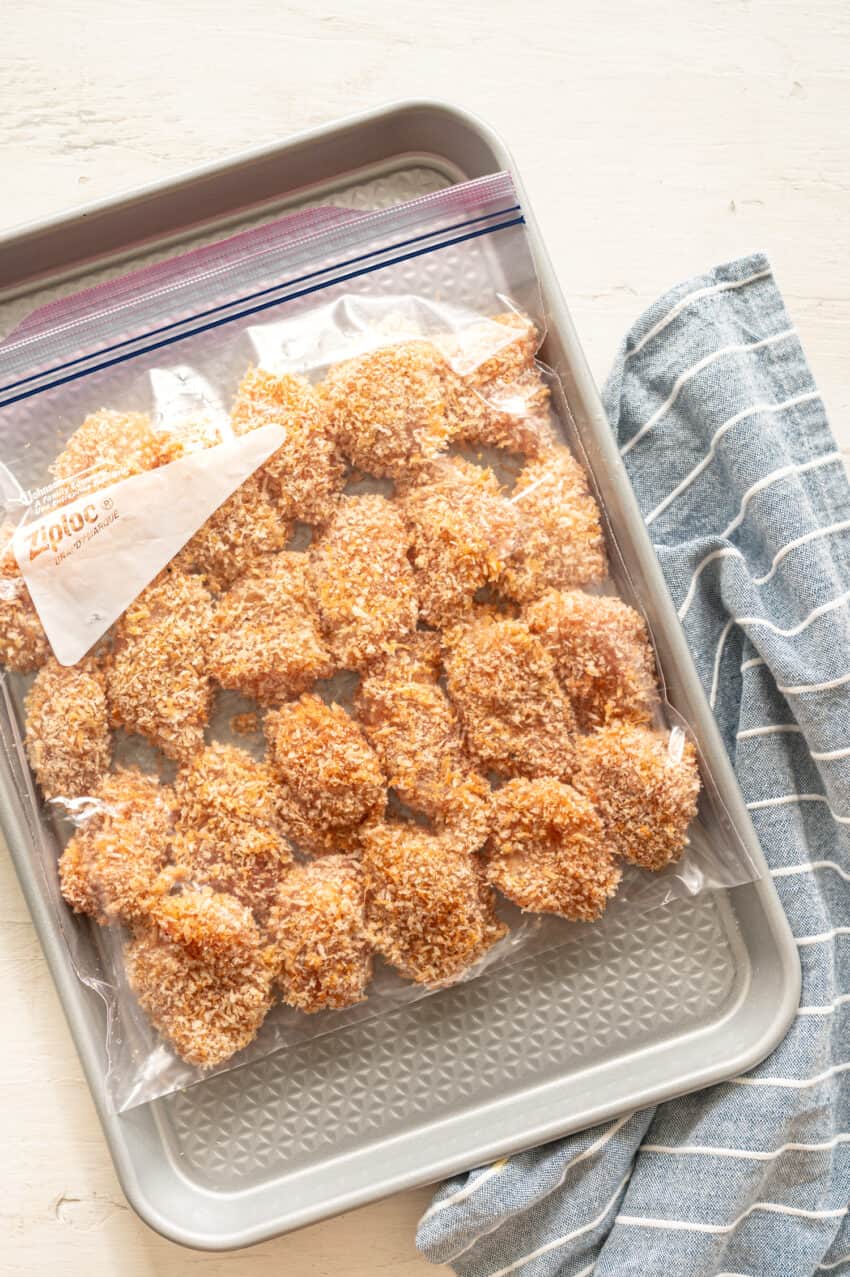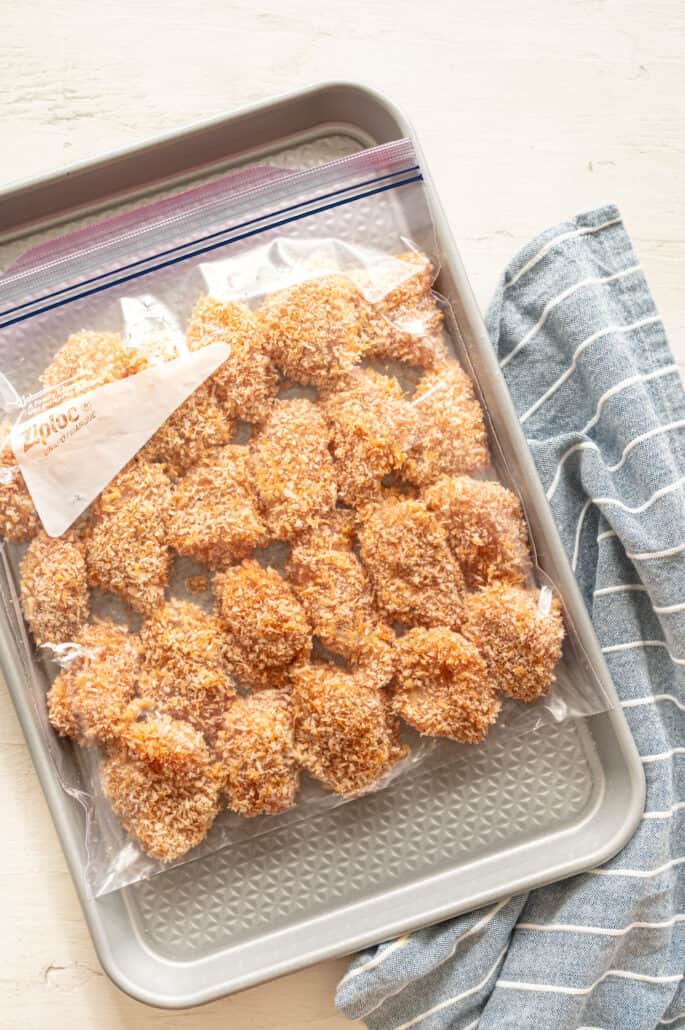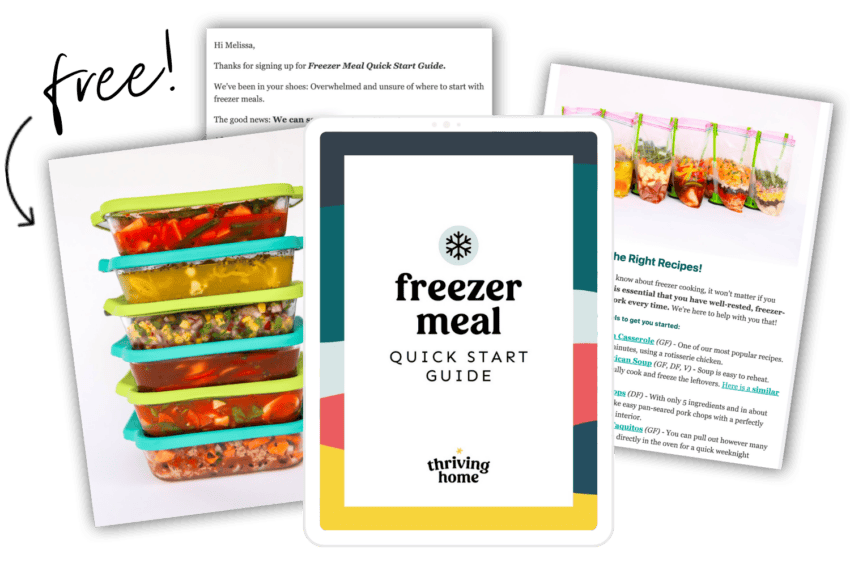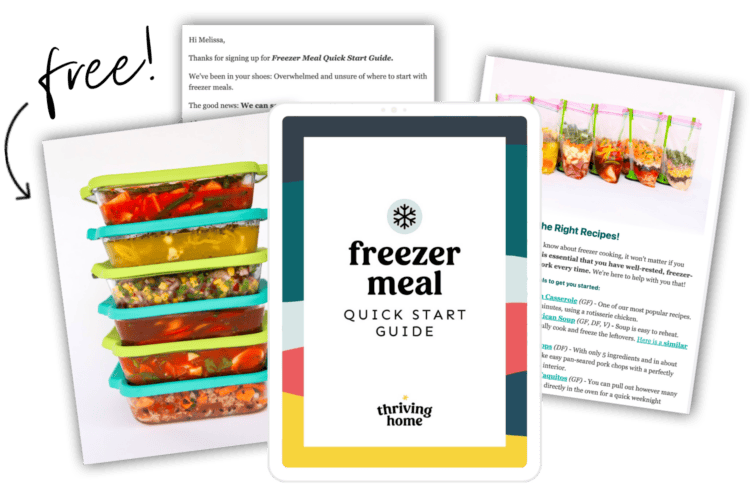 Start Here!
Freezer Meal Quick Start Guide
Get the best of the best recipes, tutorials, and freezer meal expertise straight to your inbox. A $9.99 value for free!
You're going to pat yourself on the back when you serve these crispy, beautiful, healthier chicken nuggets to your family and friends. Be sure to make a double batch and freeze one for later while you're at it!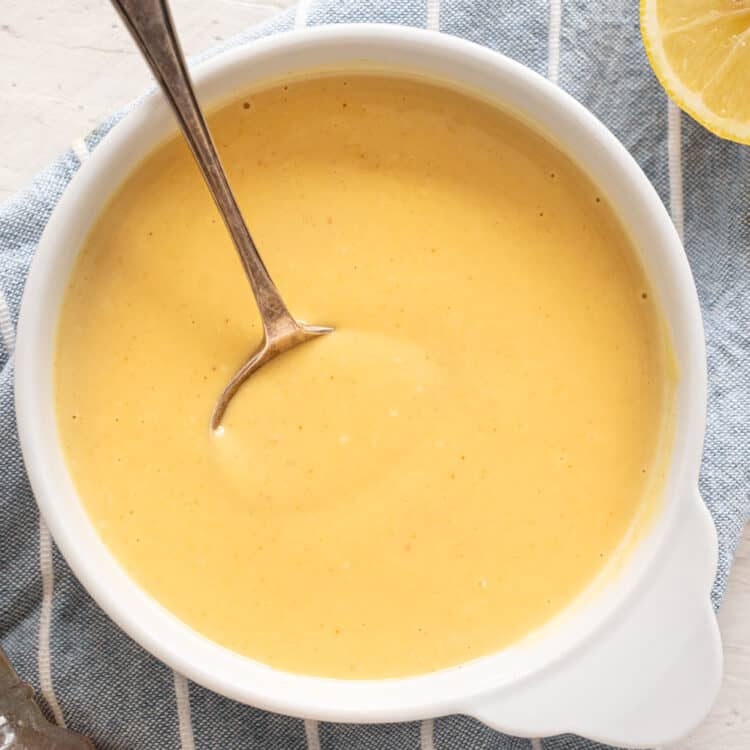 The BEST Dipping Sauce
With just a few ingredients, you can mix up our super simple Honey Mustard Dipping Sauce and take your nuggets over the top. This sauce is creamy, tangy, sweet, and a little spicy all at the same time.
Honey Mustard Dipping Sauce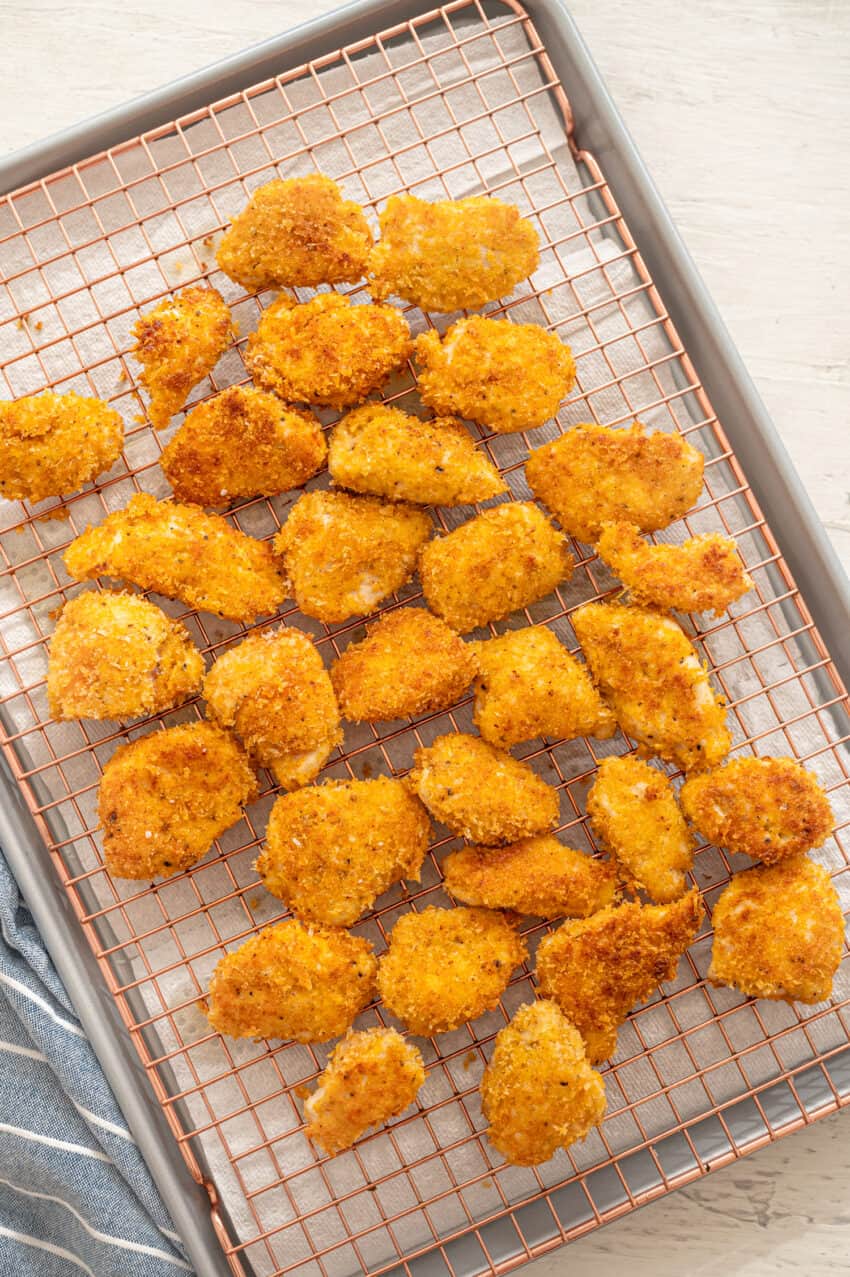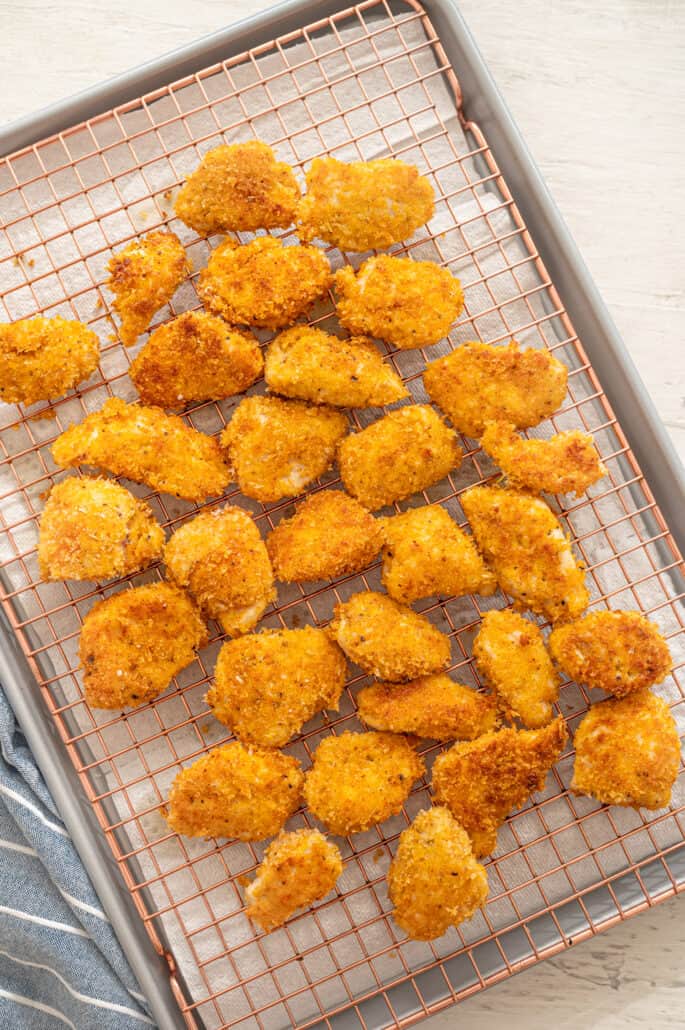 Did you make this? Snap a photo and tag us on Instagram at @thrivinghome so we can see your creations and cheer you on!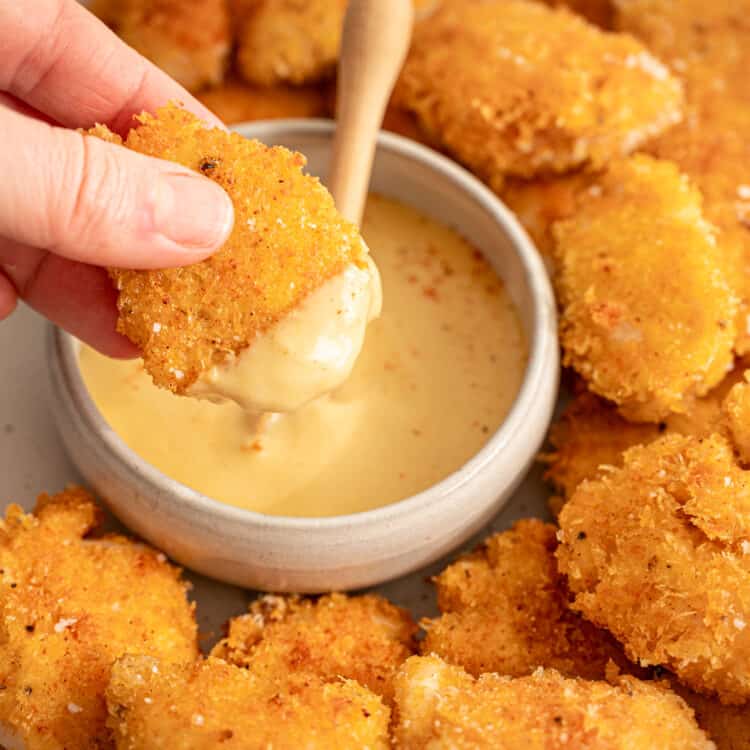 Homemade Chicken Nuggets
Homemade, crispy chicken nuggets with just a few healthy ingredients! Try these the next time your family wants the fast food version, including our simple dipping sauce. They will not disappoint!
Yield:
6

servings (6 nuggets per person)

1

x
Prep:
15 minutes
Cook:
15 minutes
Total:
30 minutes