Oven Roasted Asparagus
Updated: 10/17/22
This post may contain affiliate or sponsored links. Please read our disclosure policy.
This Oven Roasted Asparagus recipe presents the tall green stalk in all it's glory! With a few simple ingredients and only minutes in the oven, you can be serving up one of nature's healthiest foods to your family all year long.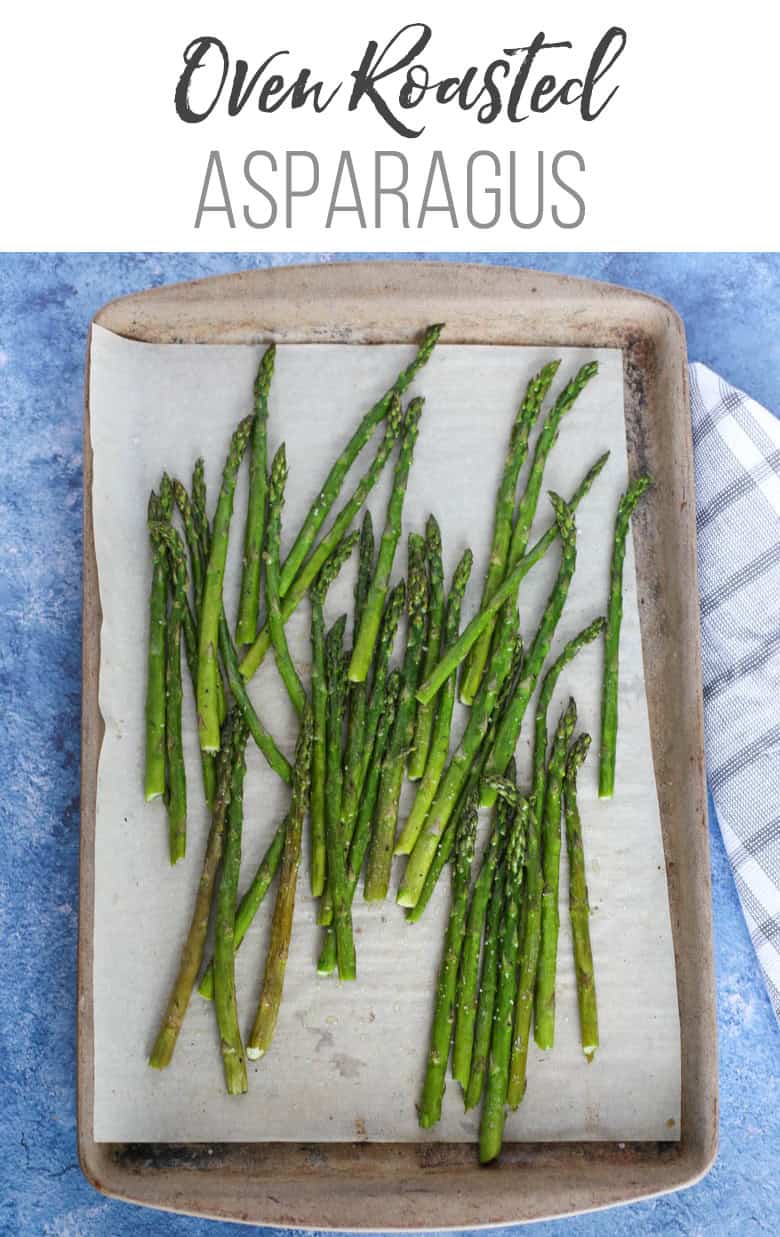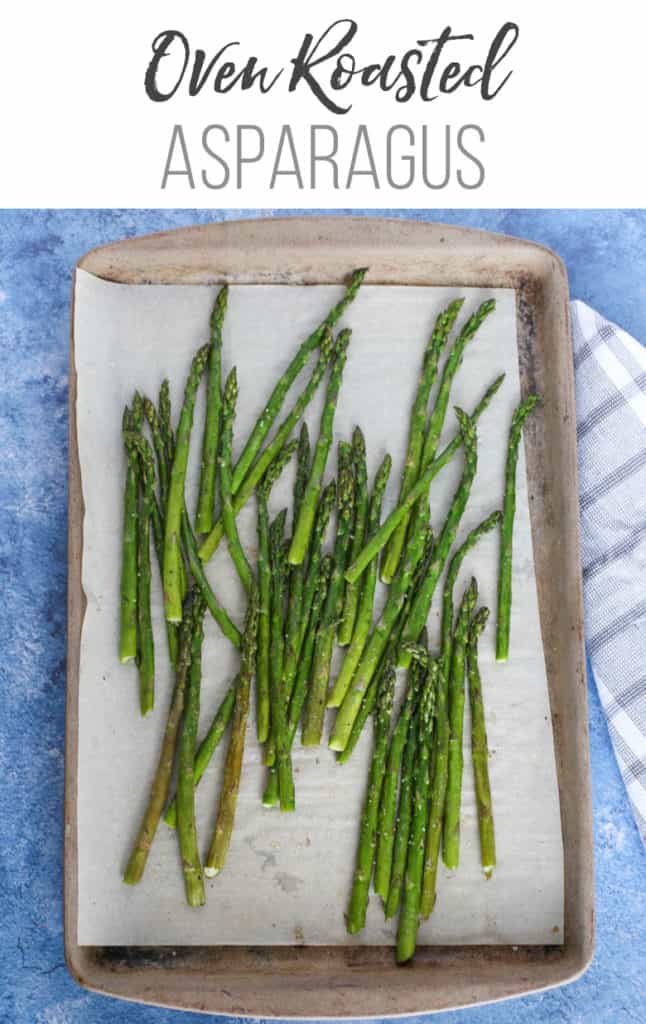 Why Eat Asparagus?
This veggie is a nutritional POWERHOUSE. No wonder my parents were always trying to get us to eat it as kids. Asparagus is low in calories, high in fiber, and packed with antioxidants. (Antioxidants prevent the accumulation of harmful free radicals and may reduce your risk of chronic disease.) It's really an amazing vegetable for anyone.
Why Roast Asparagus in the Oven?
There are two kinds of cooked asparagus if you ask me. When boiled or overcooked, you end up with a flaccid, bitter, dull green vegetable on your plate. Or, you can roast asparagus in the oven to perfection and enjoy a crisp, bright, tender stalk in all its glory. I don't know about you, but the latter is how I prefer mine. No flaccid vegetables on my plate, please! It's also incredibly easy to do!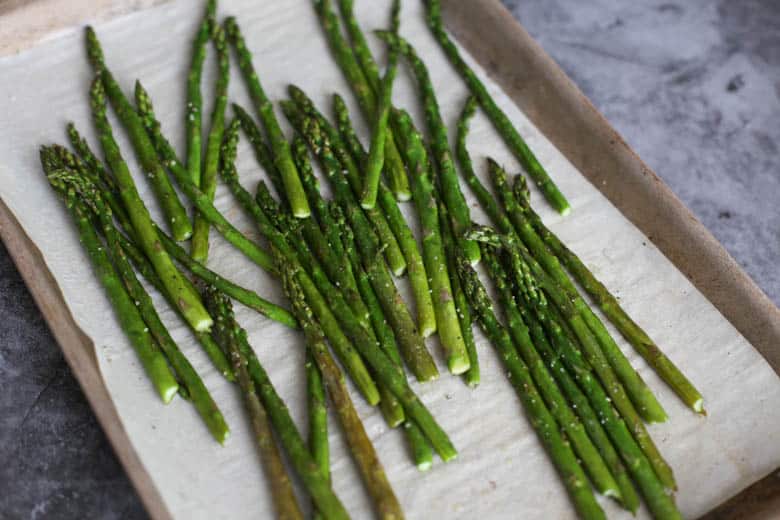 How to Make Oven Roasted Asparagus
You'll laugh at how easy this it is to roast this vegetable.
Step 1: Trim the Ends
First, make sure you pick firm asparagus. Rinse the asparagus and then snap off the tough, thick ends. Kids love to help with this part. You can also hop over to our video on How to Grill Asparagus if you want to see this in action. Just watch the first half.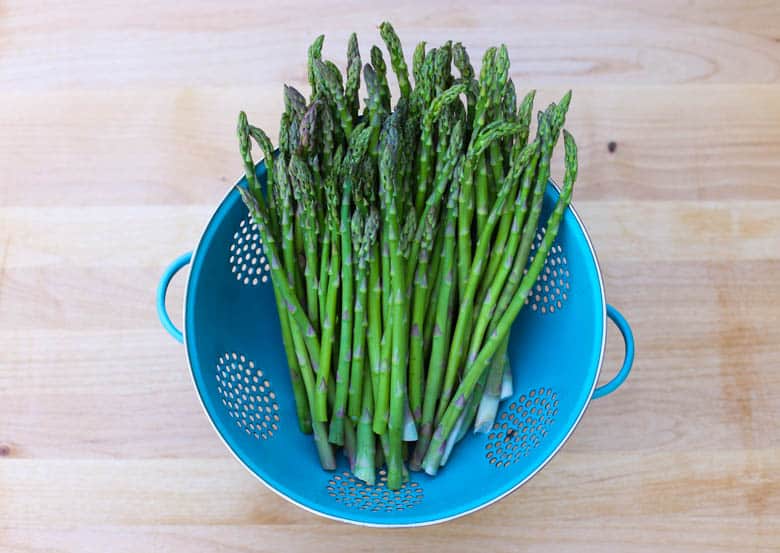 Step 2: Toss with Seasoning
Grab a rimmed baking sheet or dish to throw your asparagus in. Toss it with a little oil and season with salt and pepper.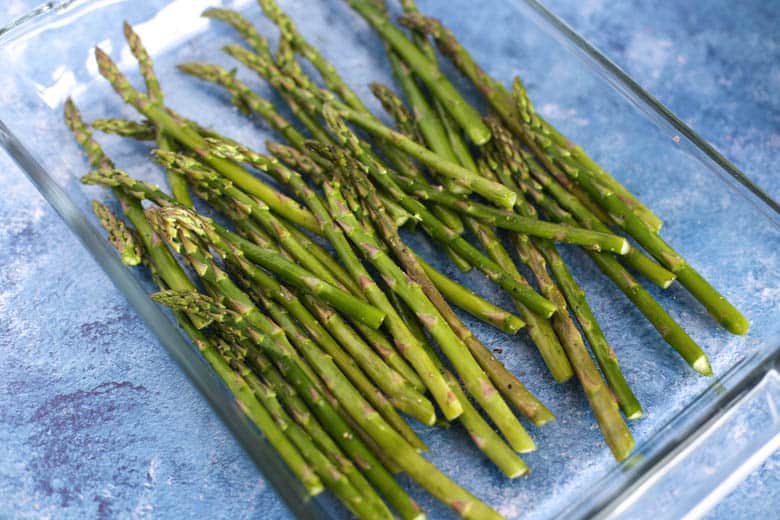 Step 3: Bake the Asparagus
Now, all you have to do is spread your seasoned asparagus out on a baking sheet and pop it in the oven. Just abide by this one asparagus law: THOU SHALT NOT OVERCOOK THY TINY TREES. Remove when they are crisp tender, usually about 8 minutes.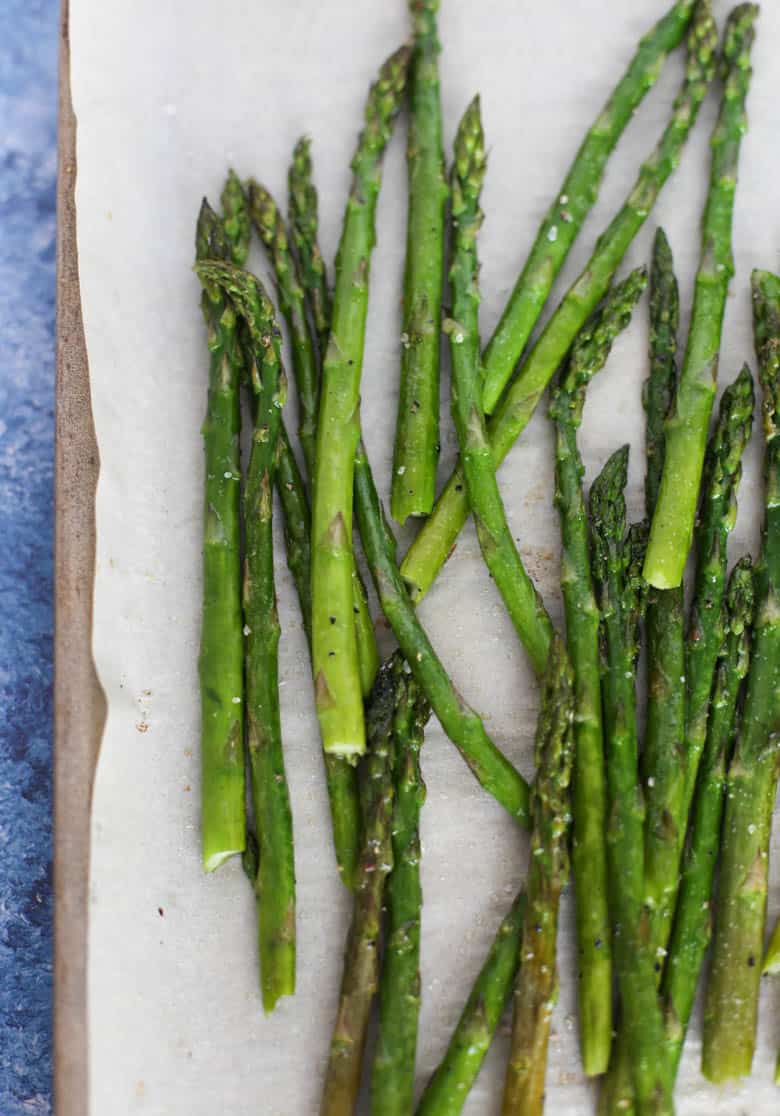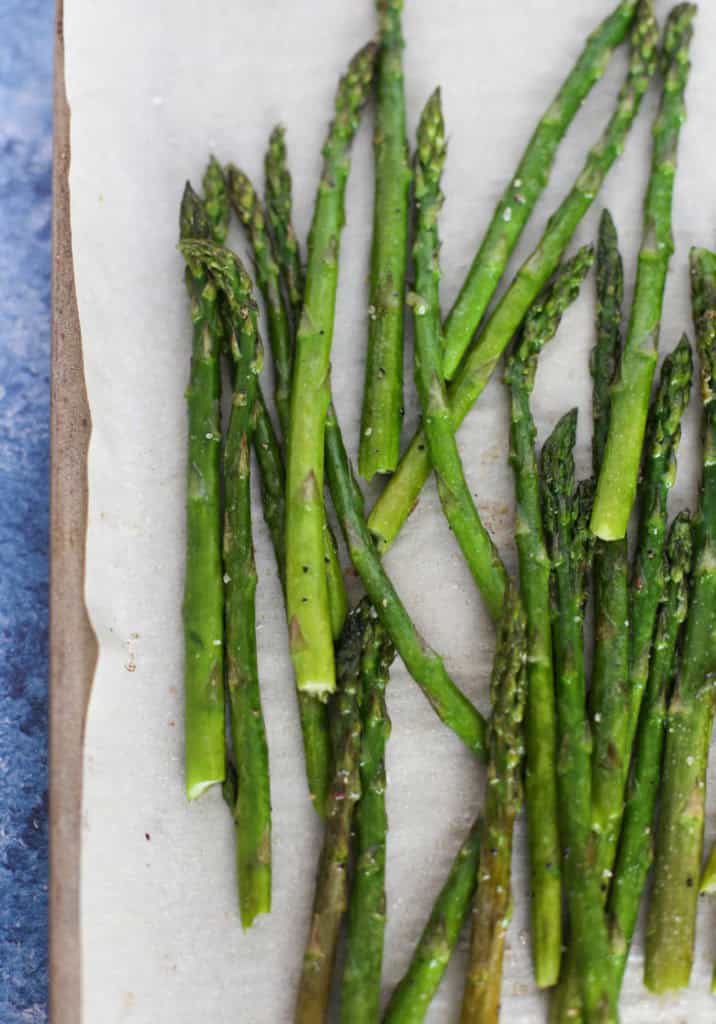 Step 4: Serve
Roasted asparagus doesn't really sit very well once cooked, so be ready to chow once they come out of the oven. I suggest squeezing a lemon over the top and/or adding some freshly grated Parmesan cheese. Yum!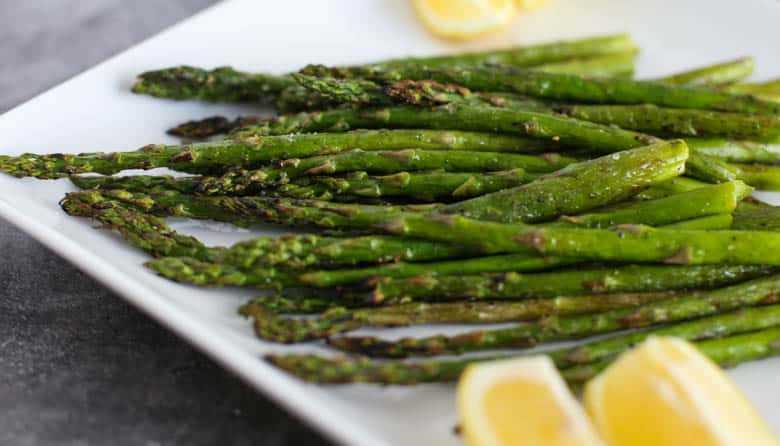 Entrees to Serve with Oven Roasted Asparagus
Now, it's time to get roasting…
Did you make this? Snap a photo and tag us on Instagram at @thrivinghome so we can see your creations and cheer you on!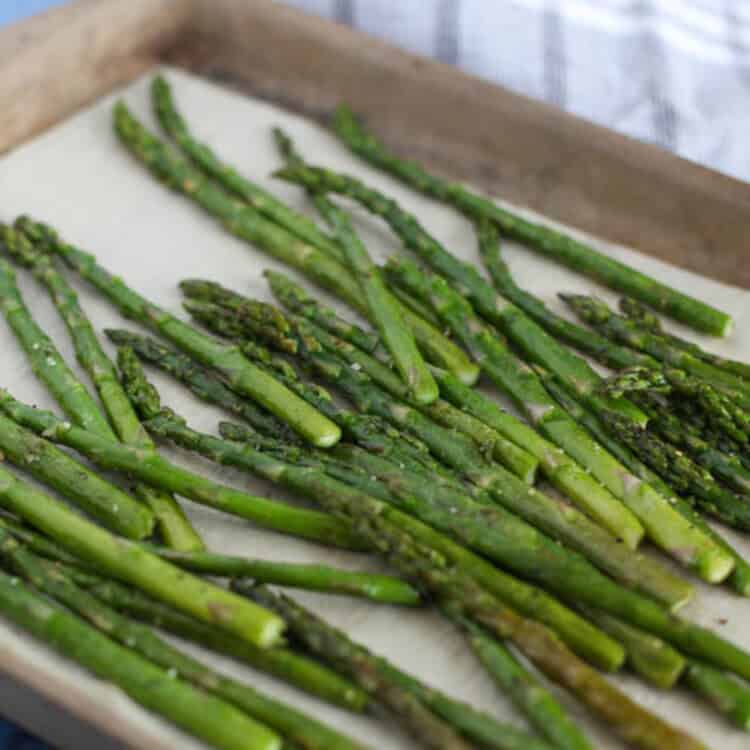 Oven Roasted Asparagus
Oven roasted asparagus is the easy veggie side your family will happily devour. Prepare for requests for seconds! 
Prep:
5 minutes
Cook:
8 minutes
Total:
13 minutes
How to Grill Asparagus
Want to try your hand at grilling asparagus instead? Hop over to this post and learn how.