This post may contain affiliate or sponsored links. Please read our disclosure policy.
This twist on roasted vegetables will have you coming back for more… and more… and more….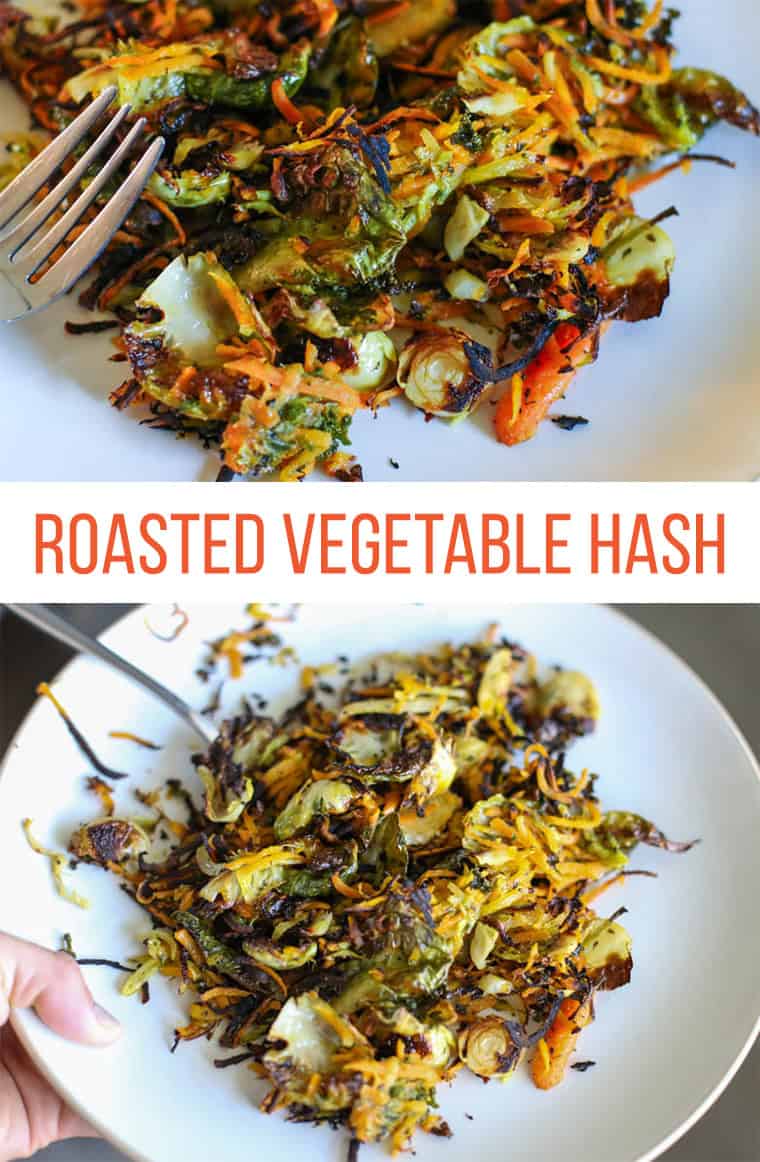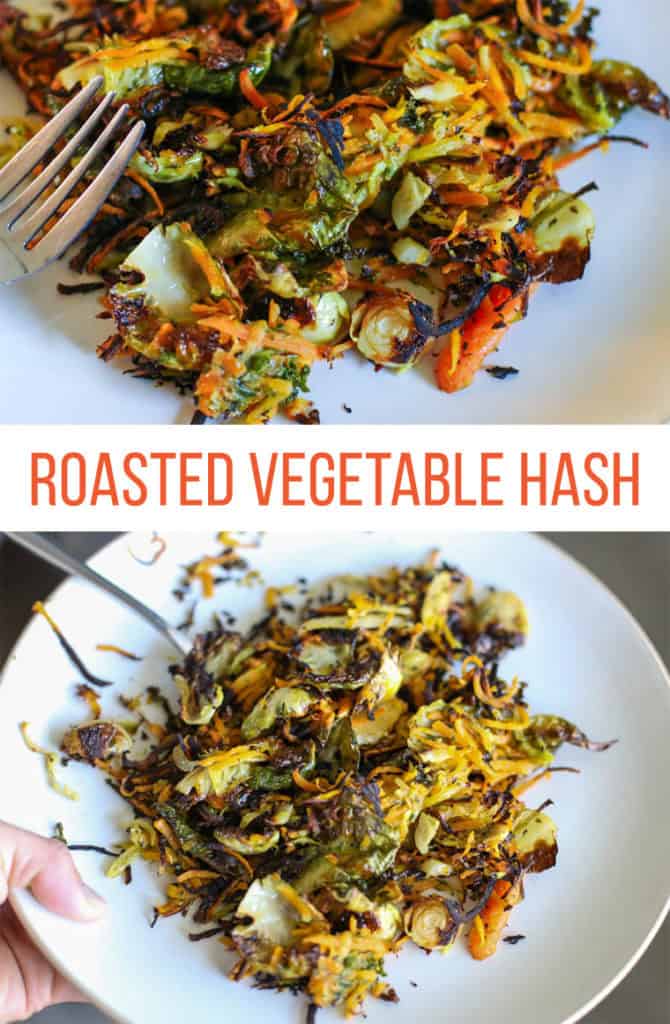 I'm obsessed.
Truly obsessed.
And apparently you are, too. When I shared on Instagram about making this in my home, my feed lit up with requests for the recipe. While some recipes take a few weeks (ok, sometimes a few months) to find their way onto the blog, this one is coming at you FAST.
Because it's awesome.
Roasted Vegetable Hash is what is sounds like. It's a bunch of vegetables roasted…in the form of hash.
Before I get too far into this, I must say that if this recipe is going to be a regular in your kitchen, you are going to want to use a shredding attachment on your food processor.
This is what it looks like.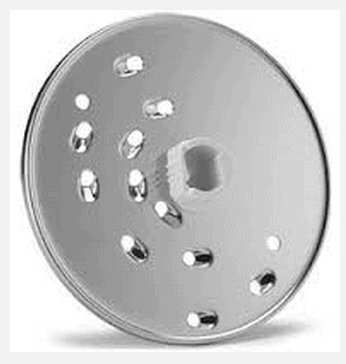 I have a quick video about it in a post on why to shred your own cheese, if you want to learn more. You can also find out what food processor we recommend on our Kitchen Faves page.
The reason you want to shred your vegetables this way is to get them all the same size. That way they all cook pretty evenly.
I've also used the slicing tool (not the shredding one) to slice up my kale and Brussels Sprouts. Big picture: just get all of those veggies to a similar size. Doesn't matter how you do it. 🙂
Here's what mine looked like after a round in the shredder.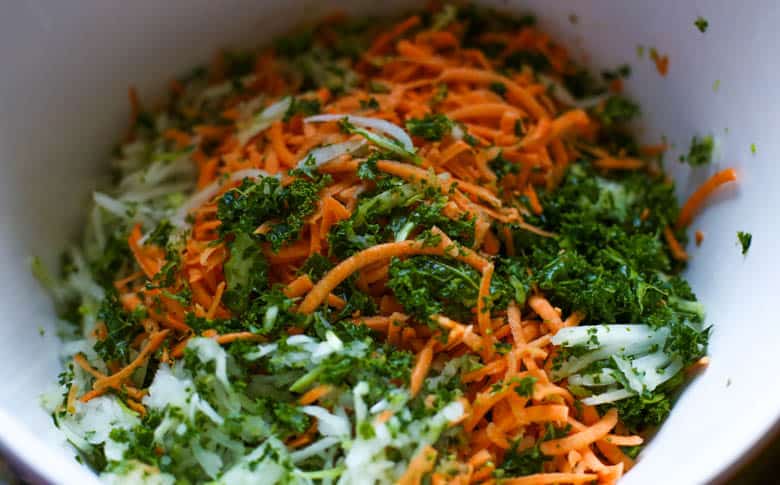 So lets talk vegetables for a moment, shall we? My favorites to use in this recipe are: Brussels Sprouts, sweet potatoes, carrots, onion, kale, and broccoli. You can also use red cabbage, russet potatoes, or asparagus. Really anything would work. It's a great way to use up leftover vegetables!
Using your food processor (our recommended one here), shred all of those veggies, toss with olive oil, salt, and pepper, and then spread them out on baking sheets.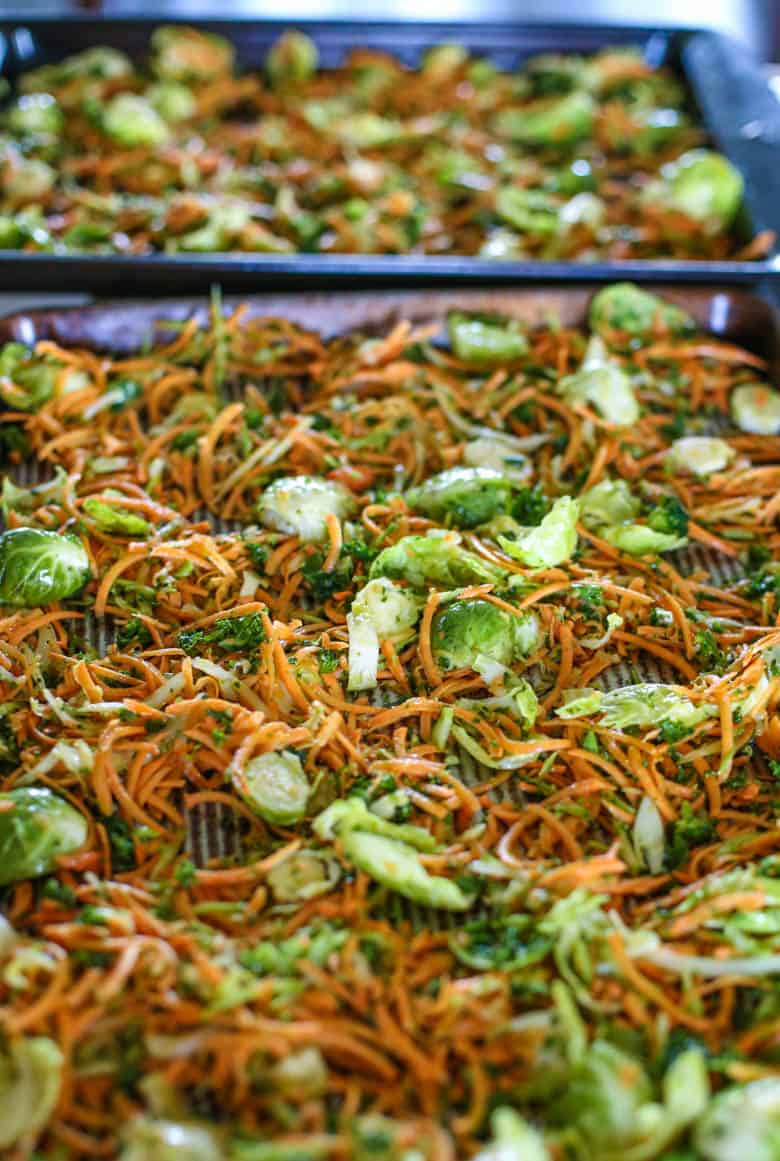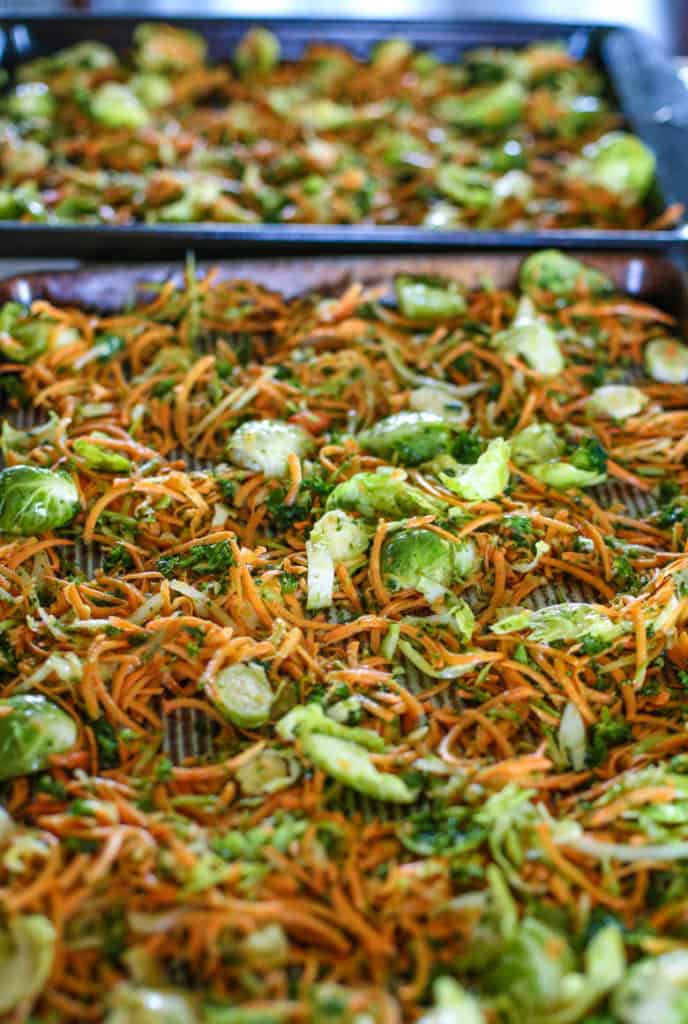 You may notice that the Brussels sprouts aren't shredded. That's because we prefer to peel the leaves off by hand and keep them whole rather than shred them. It's a little tedious but they are just SO good that way. Totally a preference thing. You can for sure shred them or slice them if you want to keep it simple.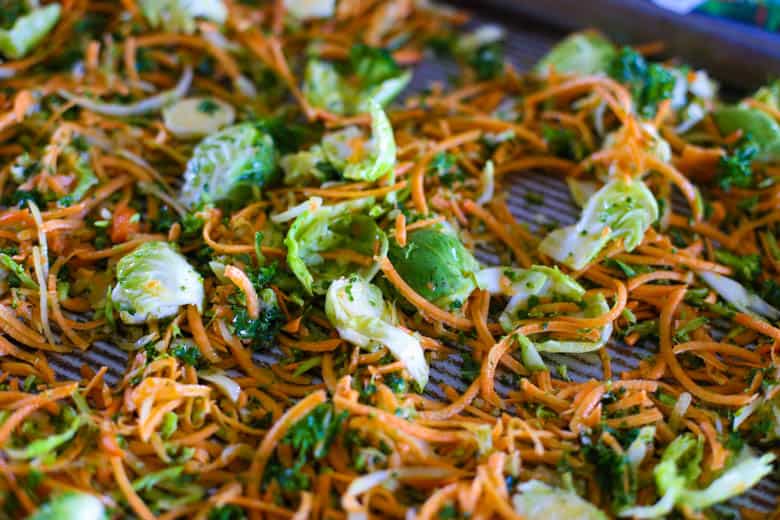 Bake them at 425°F for 15-20 minutes or until hash is crisp and starting to burn a tad.
I like to give my veggies a flip about half way through baking. Don't panic if you miss that step, though. They'll be just as good.
Did you make this? Snap a photo and tag us on Instagram at @thrivinghome so we can see your creations and cheer you on!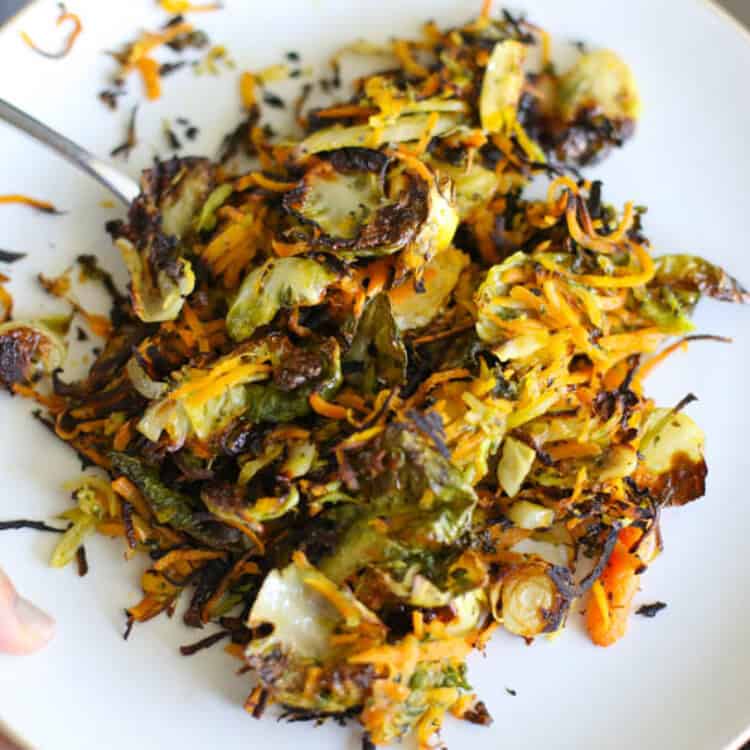 Roasted Vegetable Hash
Roasted Vegetable Hash is simply addictive. The vegetables caramelize and create a delicious flavor. Cook them long enough to have a little crisp!
Prep:
5 minutes
Cook:
20 minutes
Total:
25 minutes
Ingredients
6

–

8

cups

shredded vegetables (personal favorites: sweet potato, Brussels sprouts, onion, kale, broccoli, carrots)

3

–

4

tablespoons olive oil (enough to lightly coat all the veggies)

1 teaspoon

kosher salt

1/4 teaspoon

pepper
Before You Begin! If you make this, please leave a review and rating letting us know how you liked this recipe! This helps our business thrive & continue providing free recipes.
Instructions
Preheat oven to 425°F.
Shred or slice your vegetables and place them in a large mixing bowl.
Add olive oil, salt, and pepper. Toss to coat.
Spread vegetables out on two baking sheets.
Bake for 15-20 minutes, giving vegetables a flip half way through. Vegetables should be crispy and beginning to char a little.
Season with more salt and pepper, if desired, and serve immediately.
---
Notes/Tips
I prefer to peel the leaves off my Brussels Sprouts rather than shred them.