30+ Kid-Friendly Freezer Meals
Look no further for kid-friendly freezer meals that you can stock up on. These 30+ recipes are well-tested on our own families and many of our readers' families, as well. A must-have resource for the future!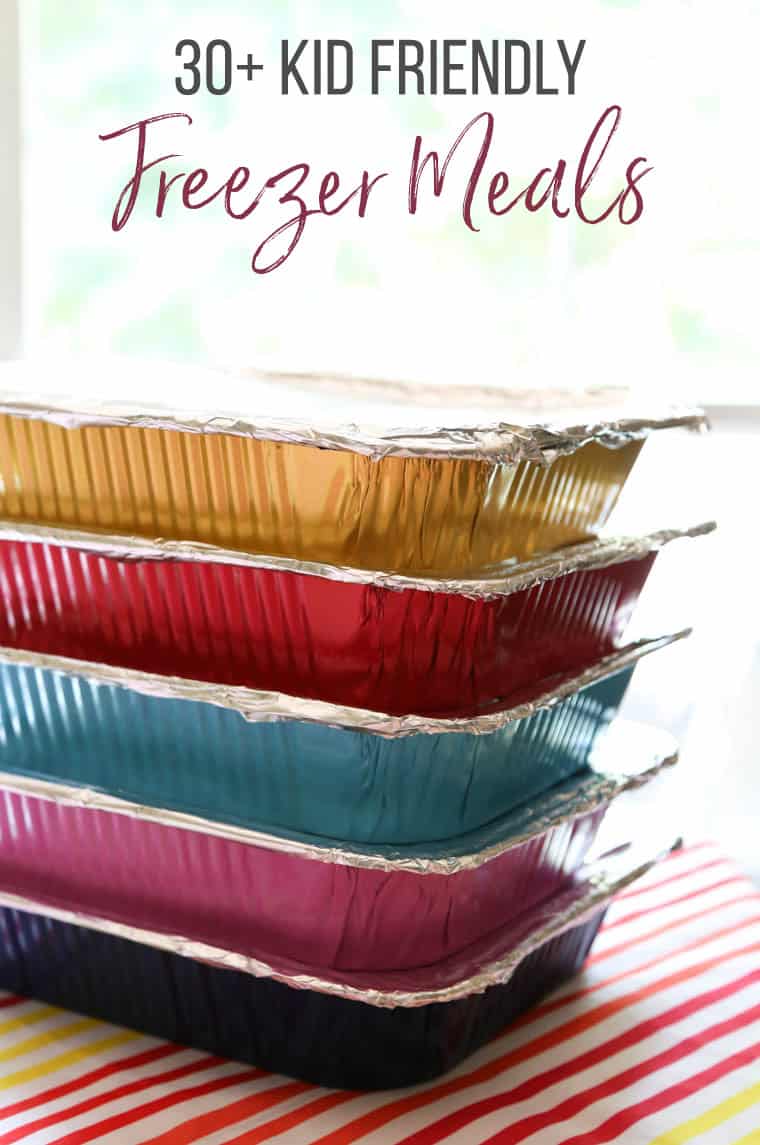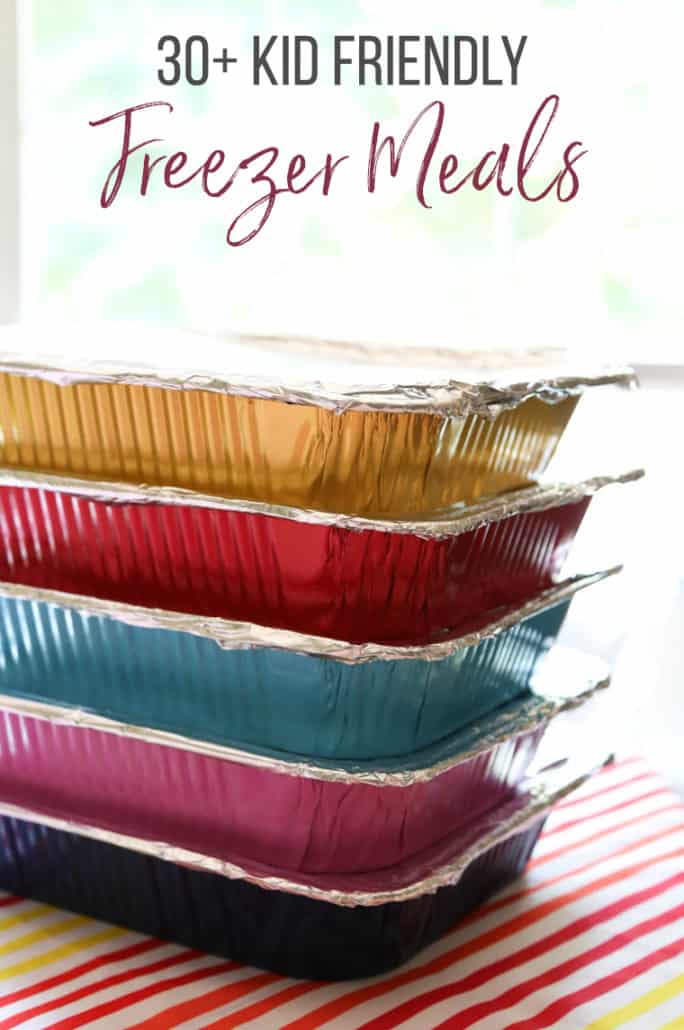 Benefits of Freezer Cooking
Freezer cooking saves money by buying in bulk and avoiding eating out. If you can incorporate 1-2 freezer meals a week, you can save over $2,000 in a year!
Cooking in bulk cuts down on time in the kitchen by prepping meals with the same ingredients at one time. Browning ground beef? Chopping veggies? Making soup? Why not double or triple it and then utilize the freezer? You save time on prep and clean up. We even created 1 Hour Freezer Prep Sessions to help you do this!
Freezer cooking helps you eat wholesome, delicious meals at home regularly. You know what goes in your food. You can make modifications too.
Having a stash of freezer meals reduces dinnertime stress while bringing your family together around the table. This is what freezer cooking is really all about!
5 Best Ways to Store Freezer Meals
1) Freezer-Safe Glass Dish with Air-Tight Lid
Having a freezer-safe glass baking dish or rigid container with an air-tight lid is a safe, reusable, and practical option. It not only allows for easy stacking of frozen meals, but a glass baking dish can also go into the oven when ready to bake or reheat.
You have two options for resealable freezer bags: Disposable or reusable bags.
3) Wide-Mouth Mason (canning) Jars
Most canning jars are freezer-safe and useful when freezing soups, sauces, broths, and more. We like that they are made of safe material and that you can store smaller or individual servings of your freezer food.
4) Heavy-Duty Aluminum Foil (or Plastic Wrap)
Foil does a great job of blocking moisture and air in the freezer. It's helpful because it can be molded into almost any shape and used to wrap and store baked goods, meat, burritos, sandwiches, etc. Or, use it to wrap a baking dish that doesn't have a lid.
Many of our readers have said they use a vacuum sealer for their freezer meals and have had great results. The benefit of preserving food this way is that, if done correctly, your meal is completely air-tight. And…as we all know by now…air is the enemy of delicious freezer meals! Vacuum sealer fans and companies swear that this method extends the life of freezer food from months to years. We haven't tested that yet. 😉
30+ Kid-Friendly Freezer Meals
These are all kid-tested and approved meals in our homes!