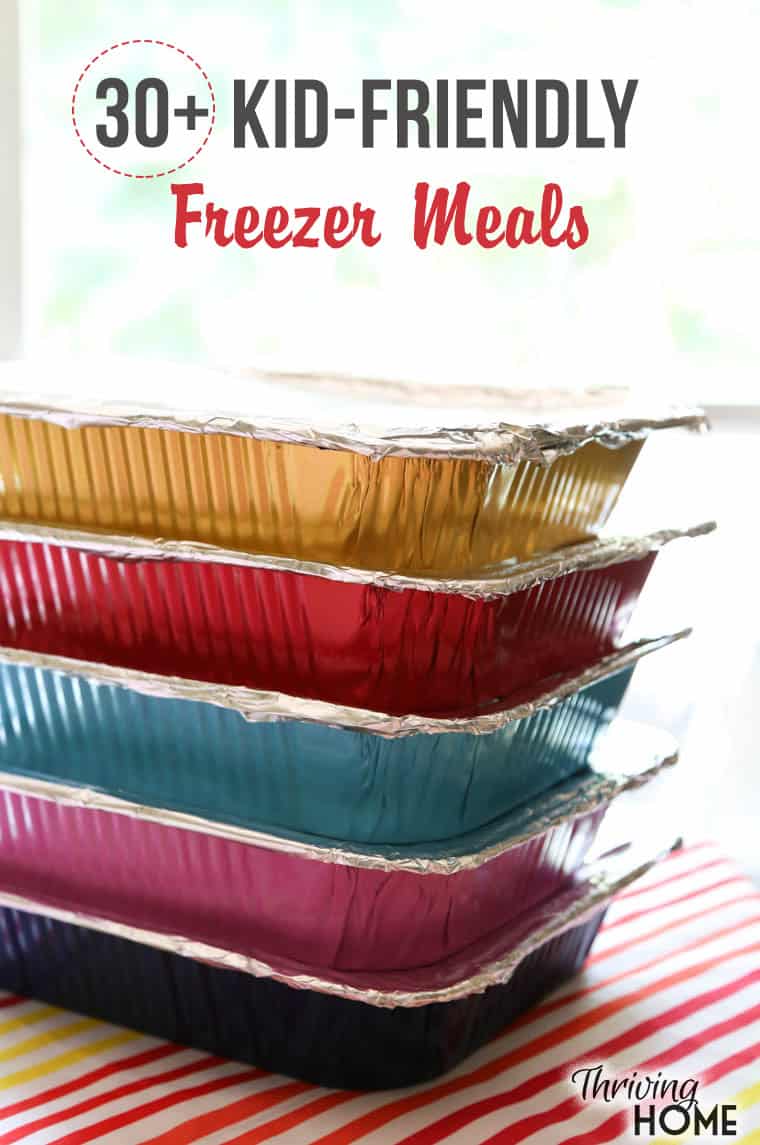 Note: We are a participant in the Amazon Services LLC Associates Program, an affiliate advertising program designed to provide a means for us to earn fees by linking to Amazon.com and affiliated sites. Read our full disclosure policy here.
A few days ago, my three year old threw a 15 minute tantrum at the kitchen table. The reason for the unrest? A broken banana.
I wish I were joking. As I was peeling it for him, it broke in half. My attempts to explain that it would taste just the same fell on deaf ears.
Don't even ask what happened when I cut his cinnamon toast the wrong way. (Drama.)
If you've had young children, you are well aware that most kids are very particular about their food. They can love something one day and consider it a crime that you would even consider putting that food on their plate again. Their fickleness about food can be maddening–especially if you've worked hard to make a homemade meal.
Because we are well acquainted with the struggle of finding meals that kids will like, we have done some digging and rounded up 30 kid-friendly meals. An added bonus is that all of these meals are freezer-friendly. This means if you are a wise mama, which I'm sure you are, you should probably double the recipe and freeze one for later.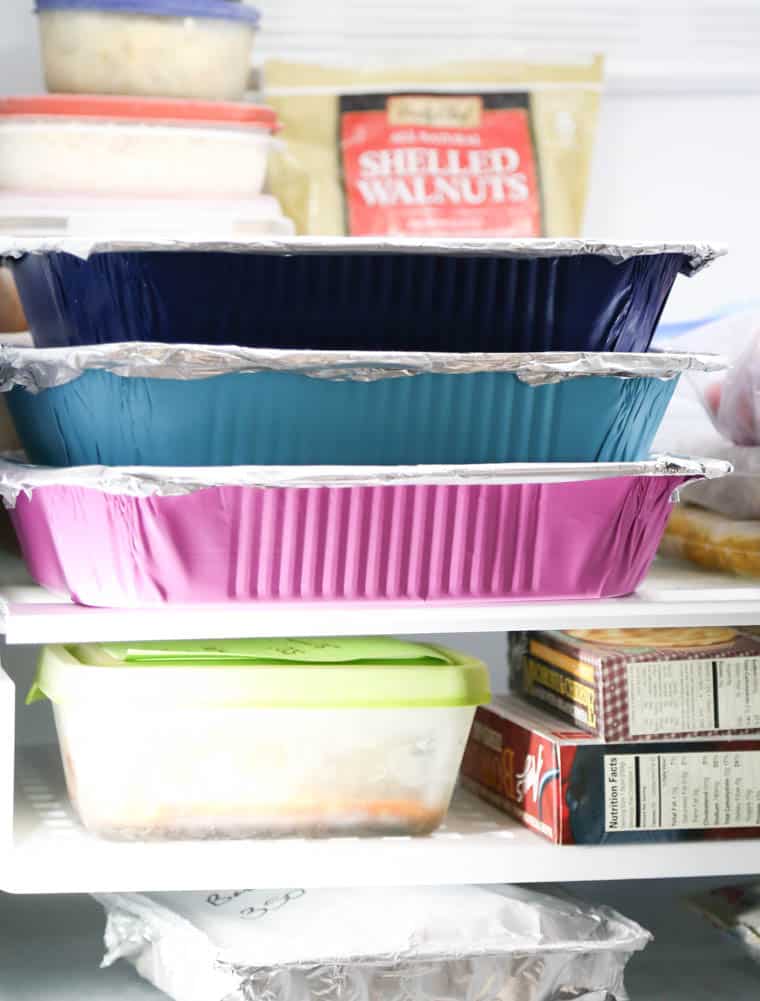 Both Rachel and I have made doubling and freezing meals a lifestyle, and it has saved us tons of time and a lot of money over the years. Not to mention the added health benefits of eating at home more.
In fact, we have a cookbook that you might be interested in…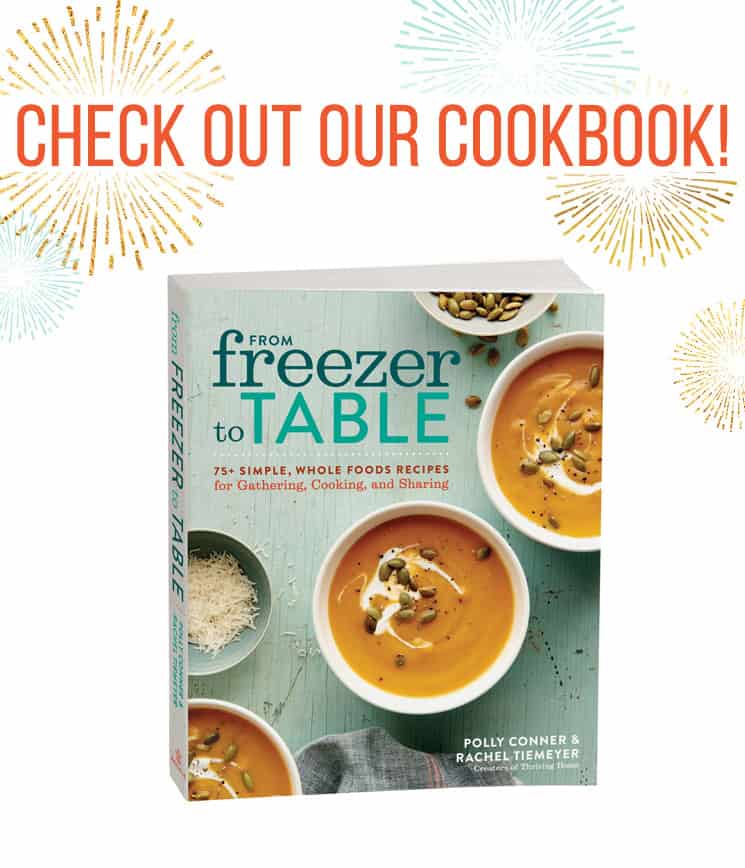 All the recipes in From Freezer to Table are:
Kid tested and approved. We didn't put them in the book if our own families didn't like them.
Make with mostly whole food ingredients. No processed junk!
Can be made fresh OR frozen. Even better, double the recipe and make one fresh AND frozen!
EASY. No complex instruction or unrecognizable ingredients. We are moms with busy kids and don't have time to mess with tricky recipes. Our recipes are simple yet delicious.
Click here to learn more about our book! Or scroll to the bottom to get a sneak peek at some favorite recipes.
Now, it's time to reveal our 30+ Kid-Friendly Freezer Meals that just might change your life (or at least your dinnertime). 🙂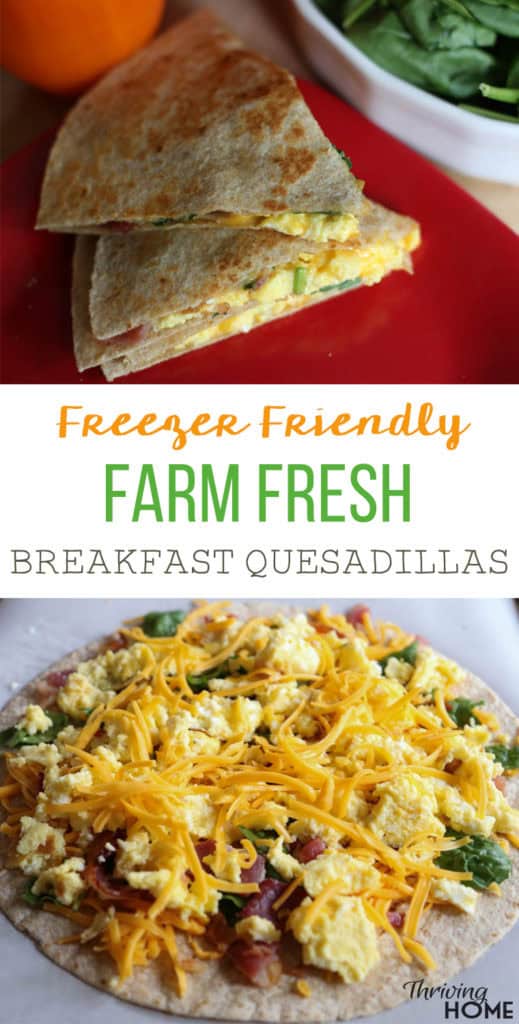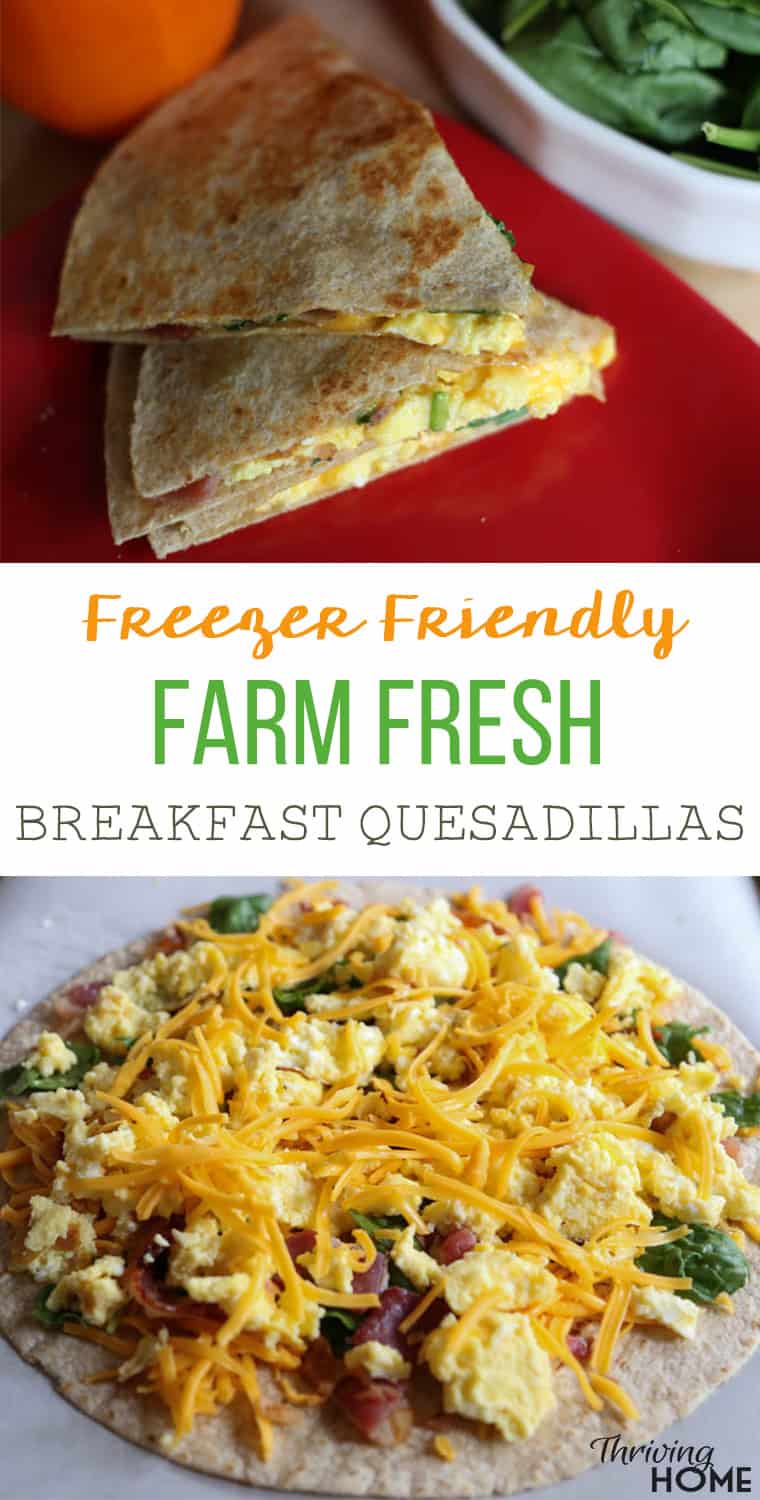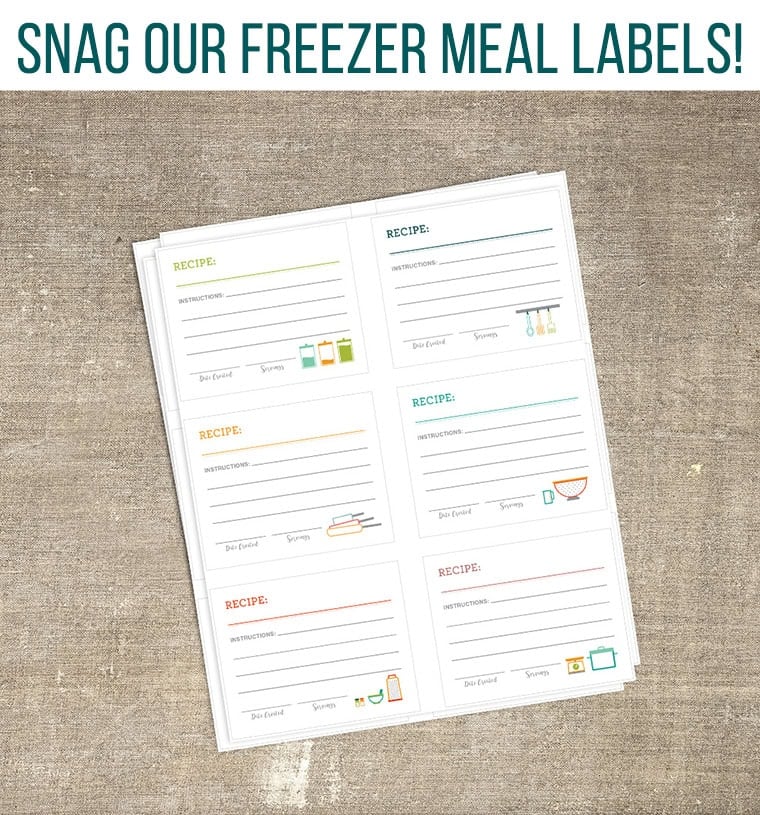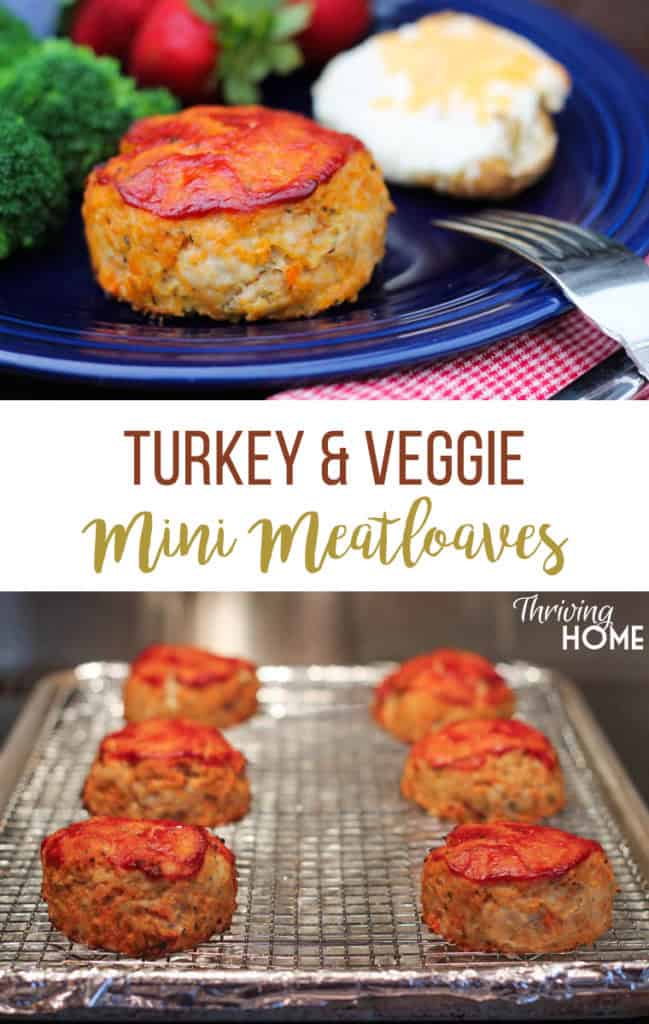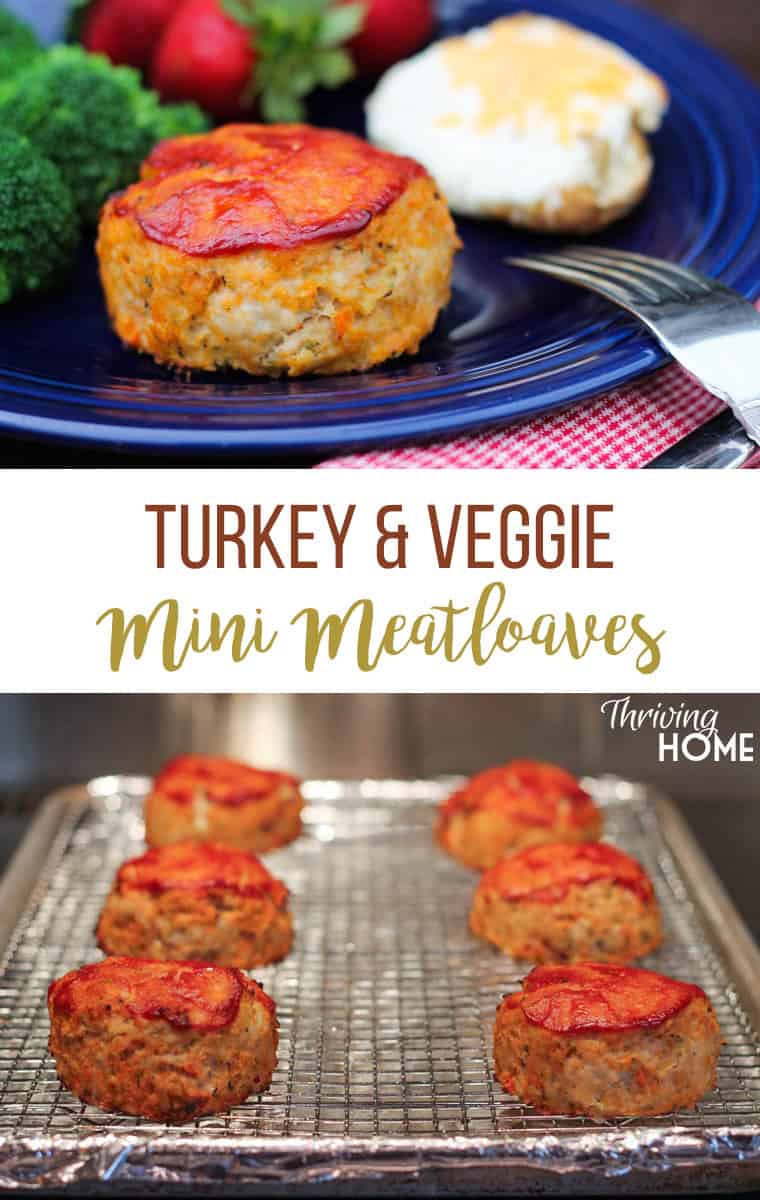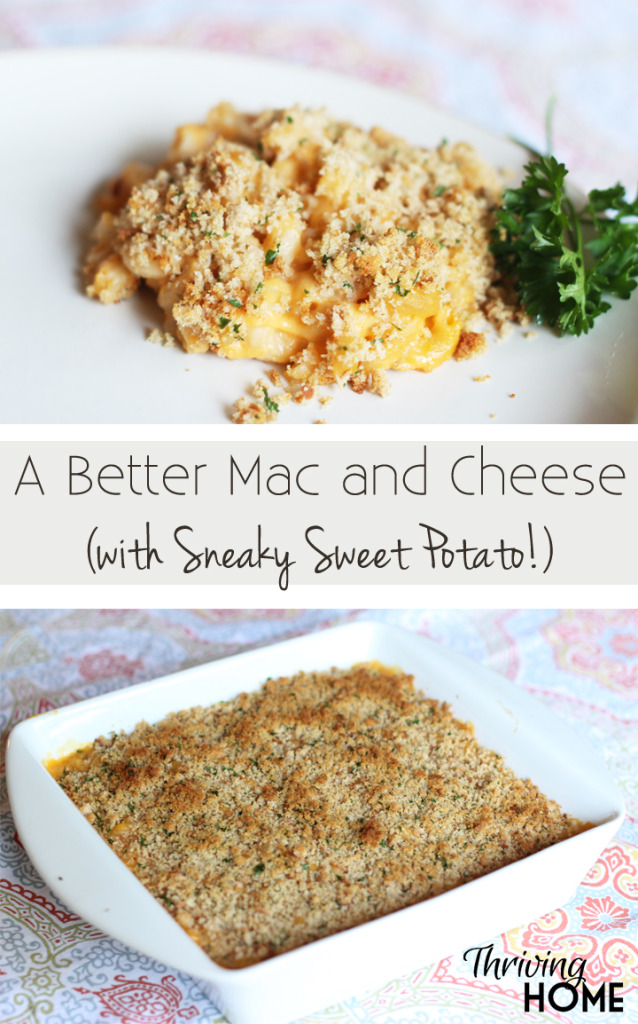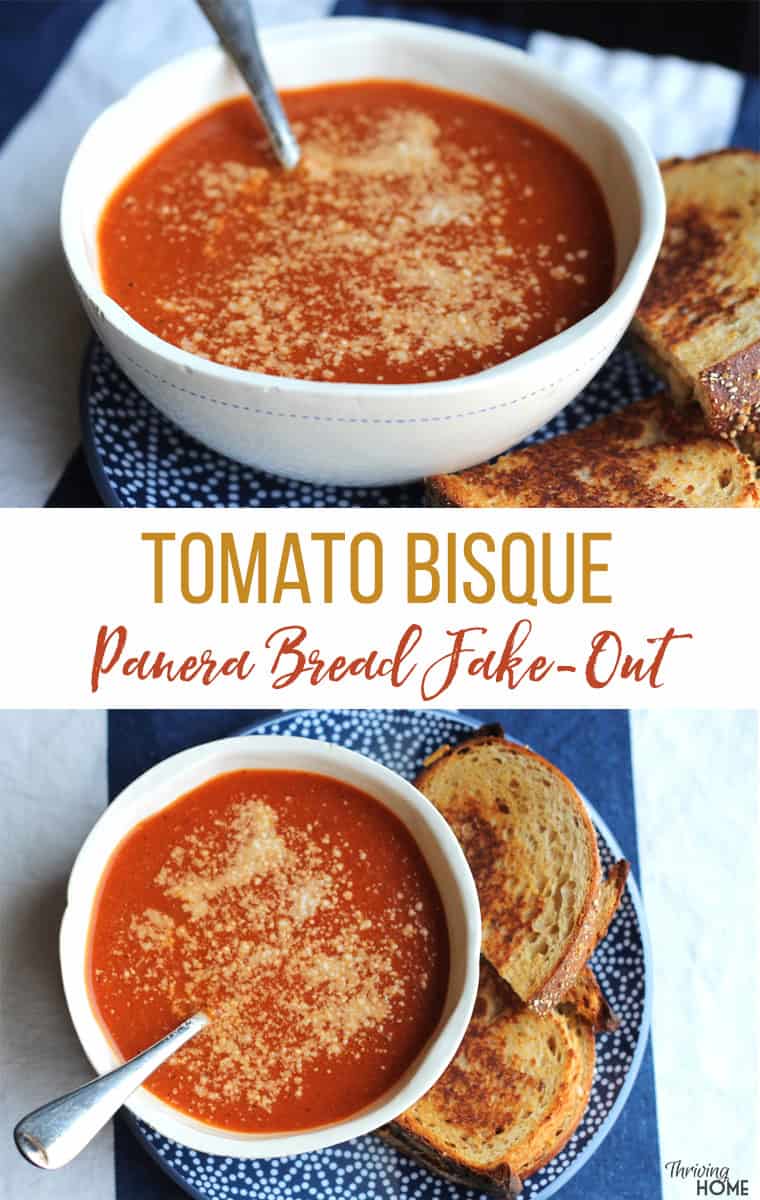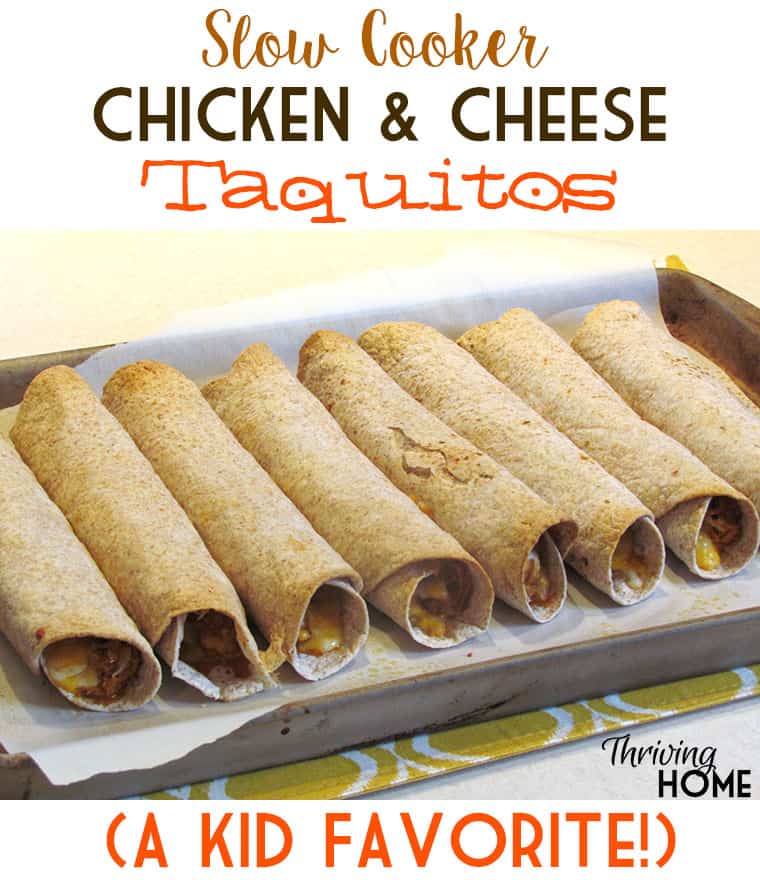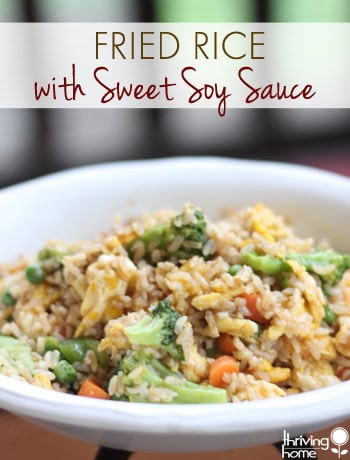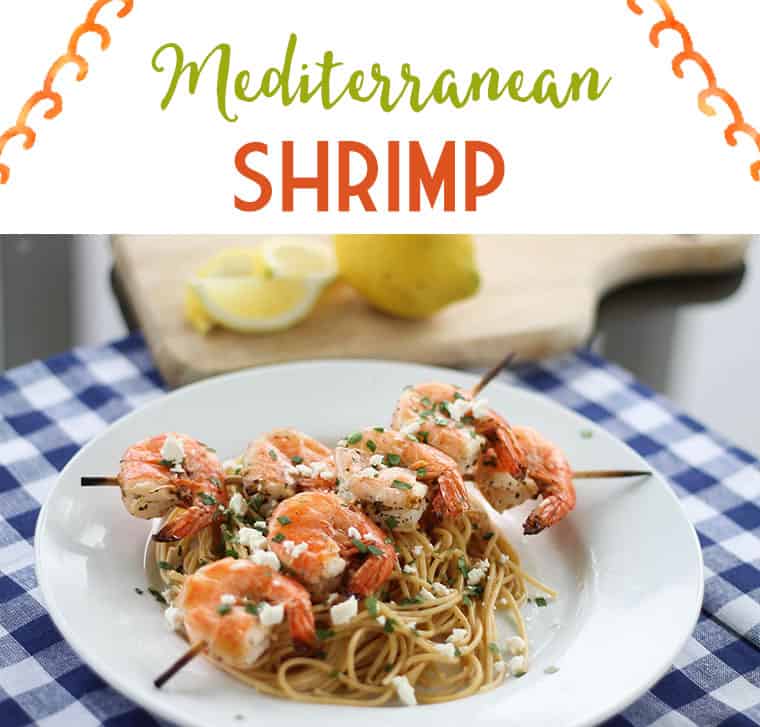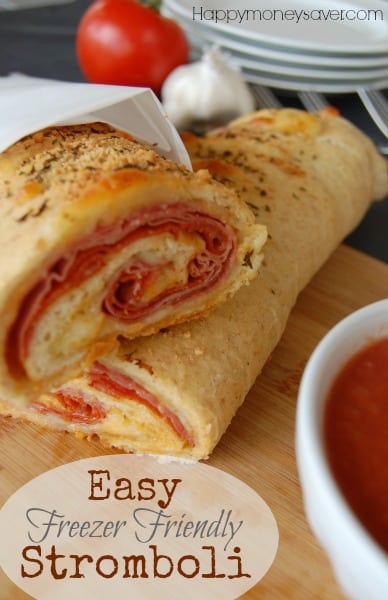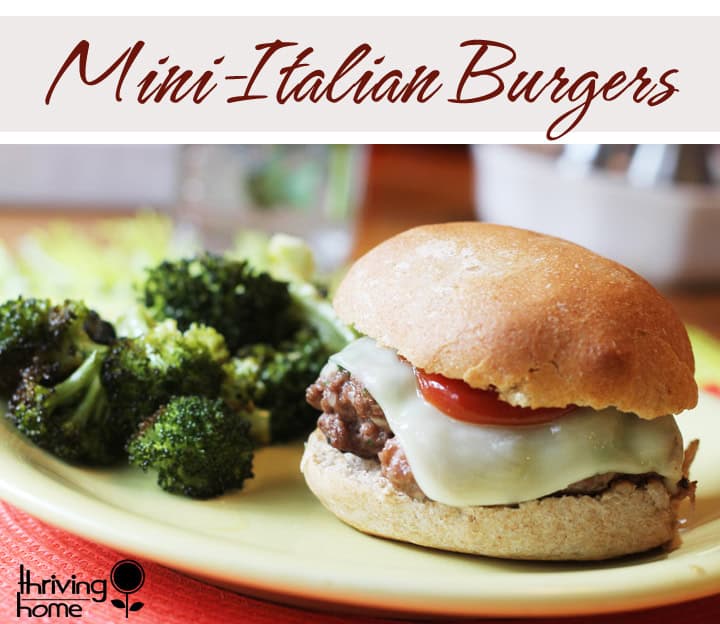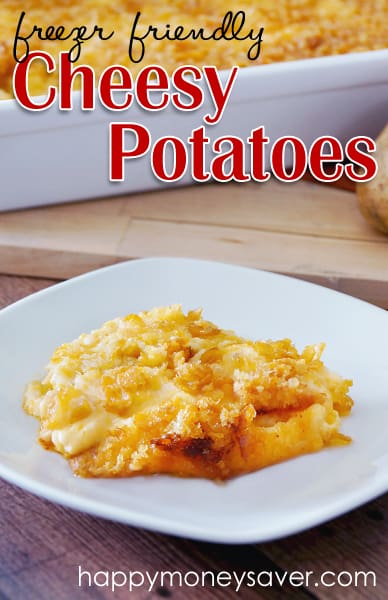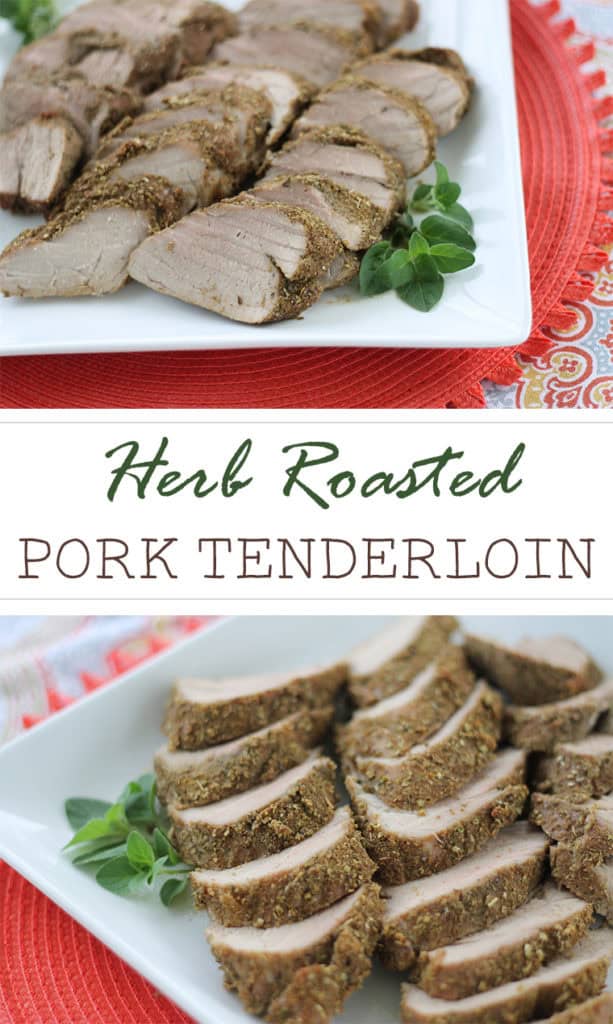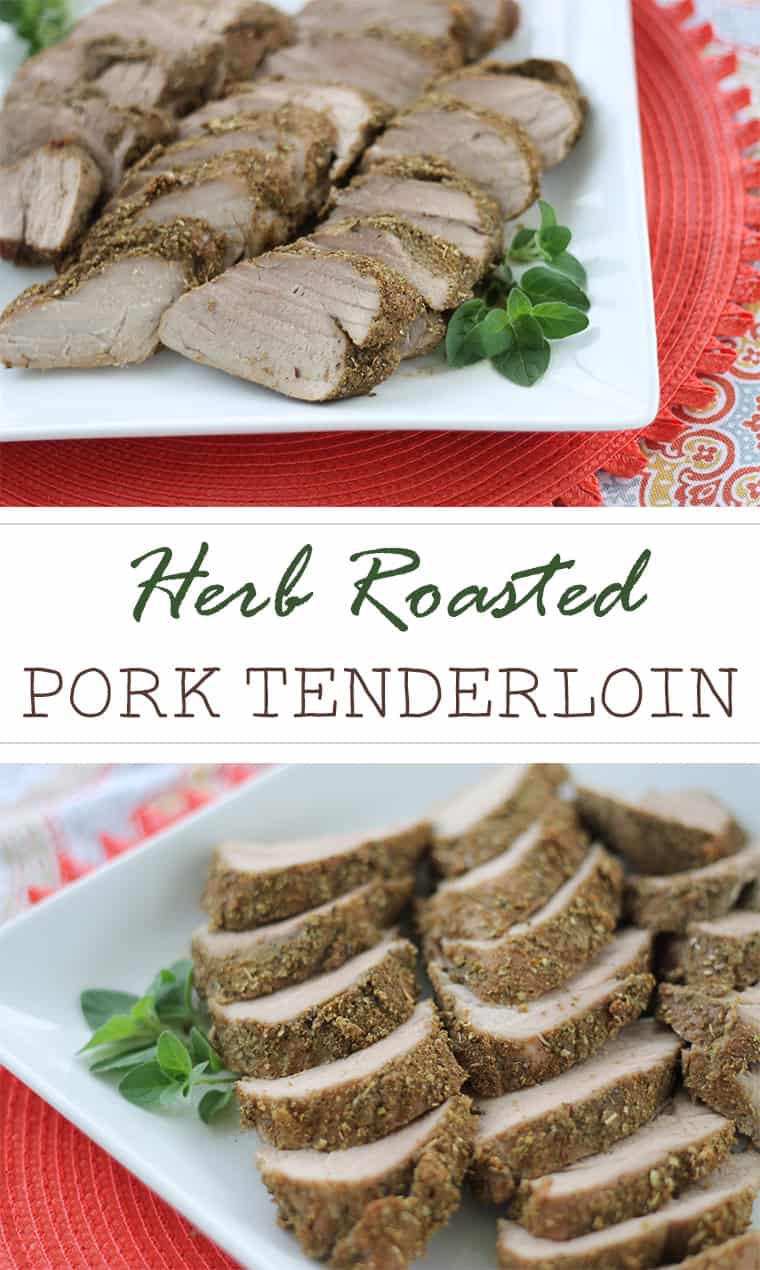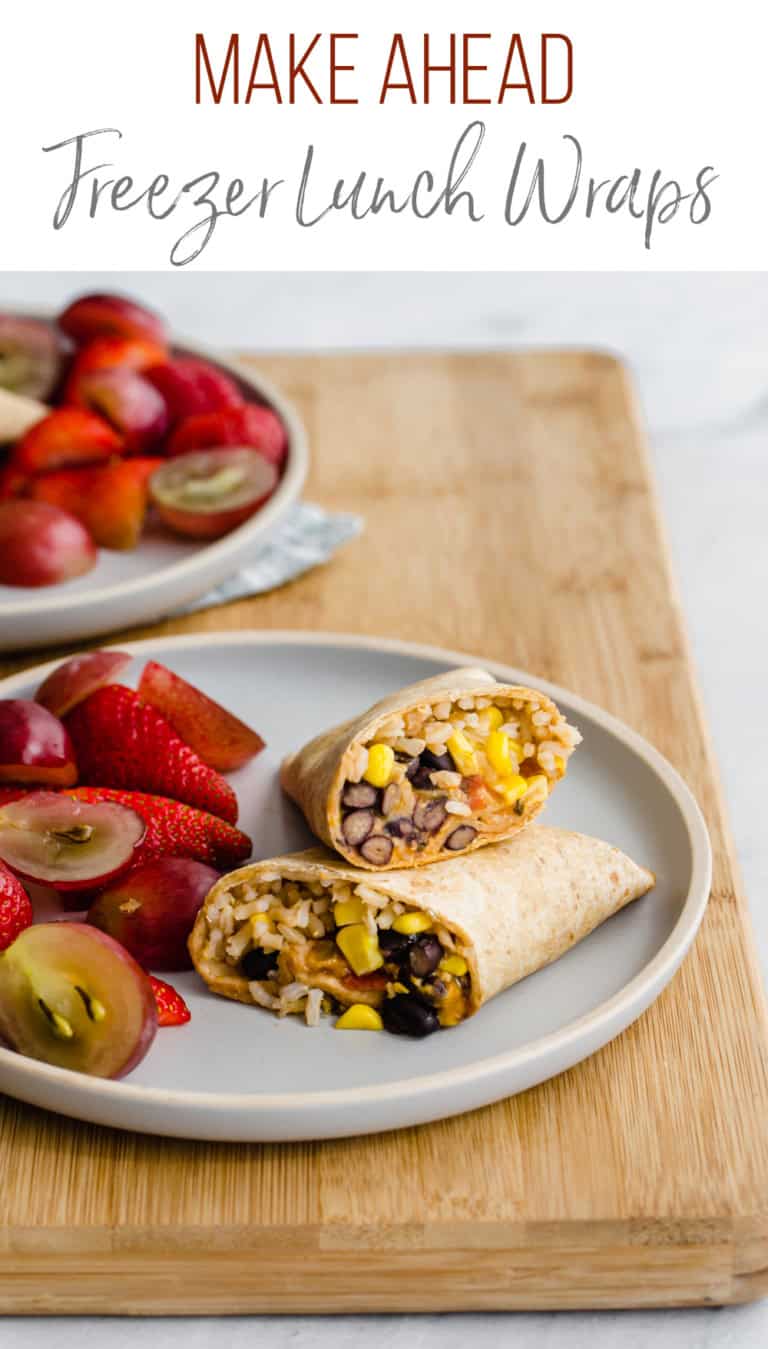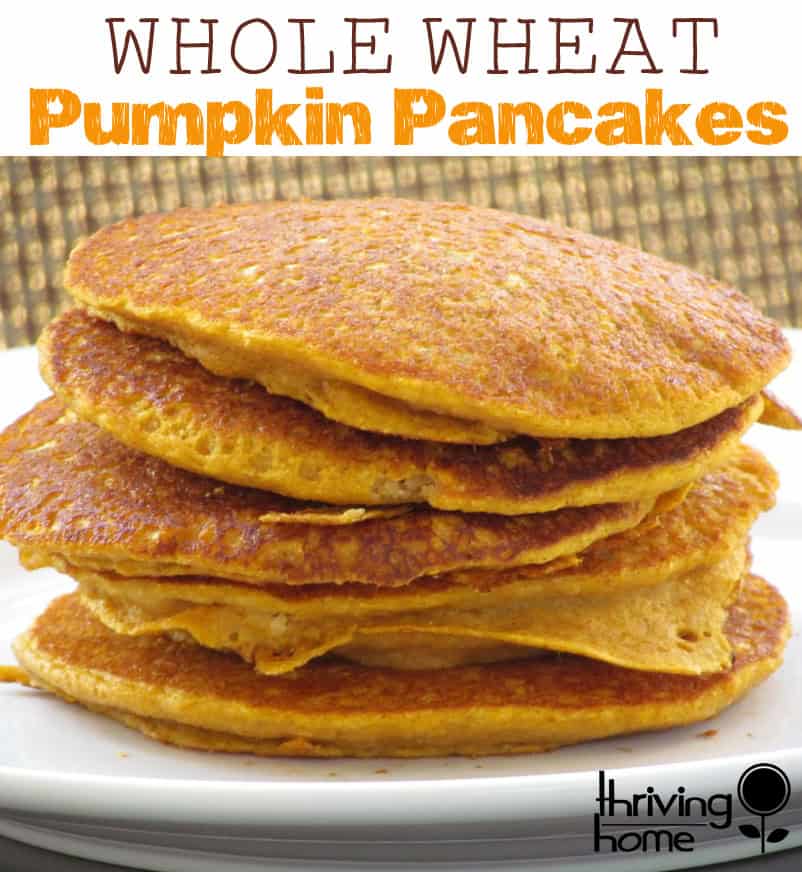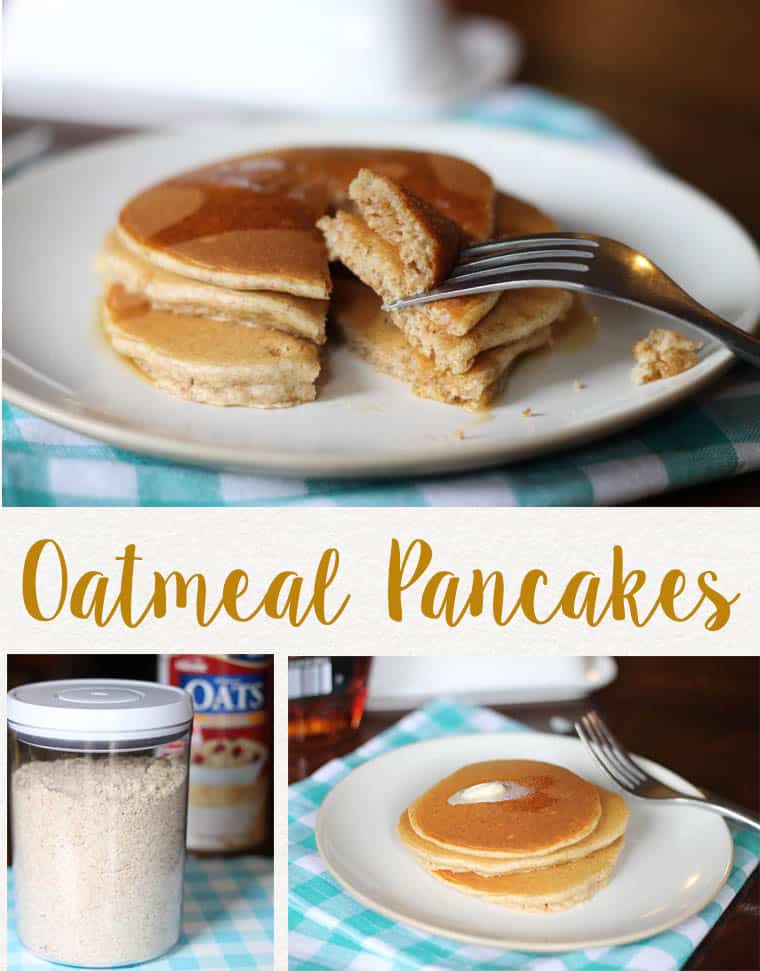 The Best Family-Friendly Freezer Meal Resource
Although we love the recipes above, we actually spent over a year painstakingly developing, testing, and retesting over 75 freezer-friendly recipes for our cookbook called From Freezer to Table (Rodale Books). Our kids request these recipes again and again!
All of the recipes in From Freezer to Table are delicious, made from whole foods, are easy to prepare, and can be made fresh or frozen for later. For only about $13, our cookbook is a beautiful resource you will pull out again and again! (Scroll below for a sneak peek of a few favorites from the book.)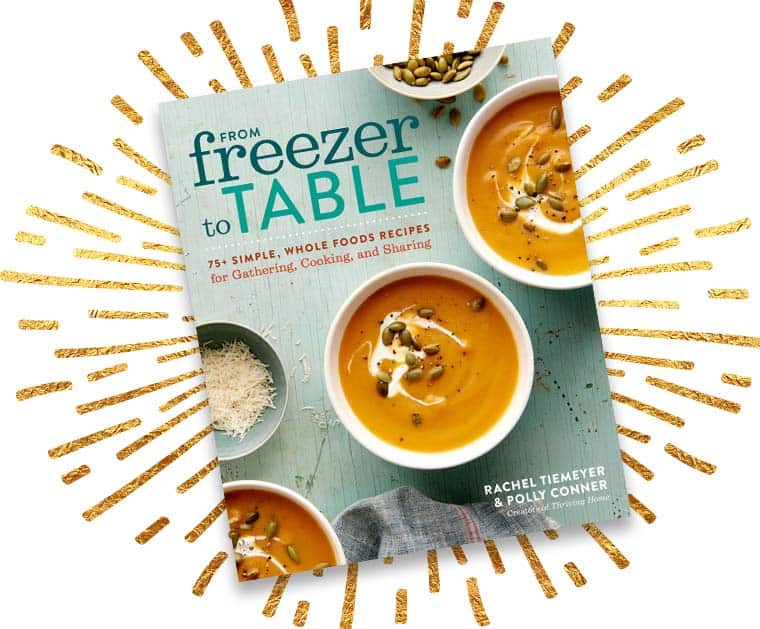 Shrimp Curry Bowls might just be my (and my 8-year-old daughter's) favorite recipe in the whole book. Get ready for a Thai party in your mouth…
Is breakfast your thang? We've got tasty whole foods breakfasts that will be waiting for your family on those hurried mornings. The Chocolate Zu-Nana Waffles are a guaranteed kid-favorite…
And Mixed Berry Scones, made with whole wheat and all good-for-you ingredients, will knock your socks off and start your day off right…
Last but not least, you'll find family favorites that are quick and easy for weeknights but work just as well for dinner guests. Crispy Chicken with Lemony Butter Sauce is an elegant and mouth-watering meal you'll make again and again…
In From Freezer to Table, we also teach you how to make freezer cooking a lifestyle either on your own or with friends, so that you can enjoy healthy, stress-free meals around the table with your loved ones. Order your copy today.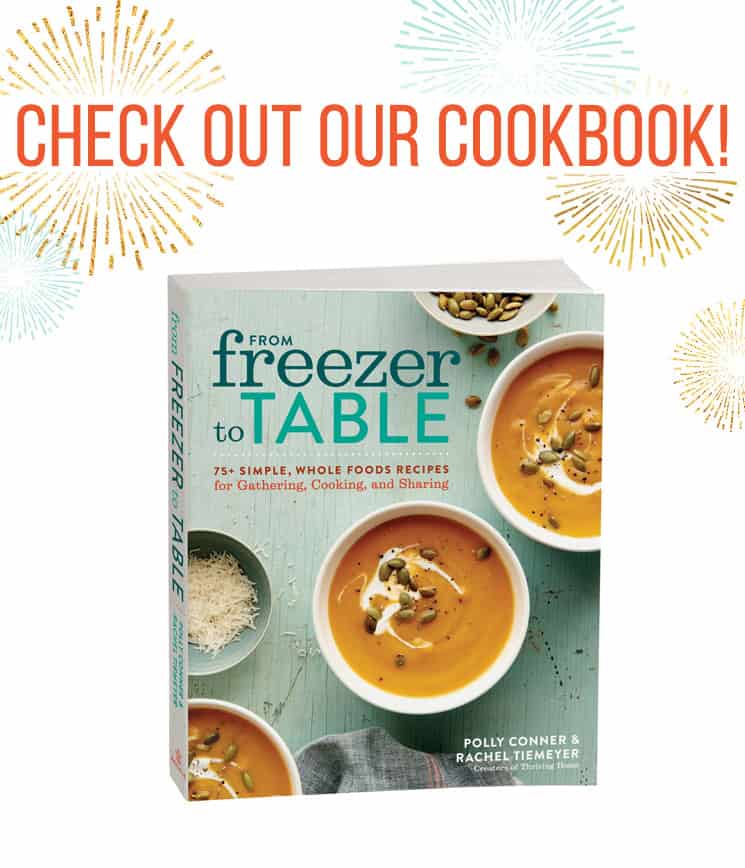 What to Store Your Freezer Meals In
If you want to make freezer cooking a way of life (which we are convinced saves time, money, sanity and helps you eat healthier!), then an investment in good quality freezer dishes is really worth it. Here are the ones that Polly and I have used and recommend for years.
This dish is used all over my kitchen. It's super functional and the fact that it can be used to bake in AND store in is a big win — especially when freezer cooking. I love that the top is clear for easy visibility of the food.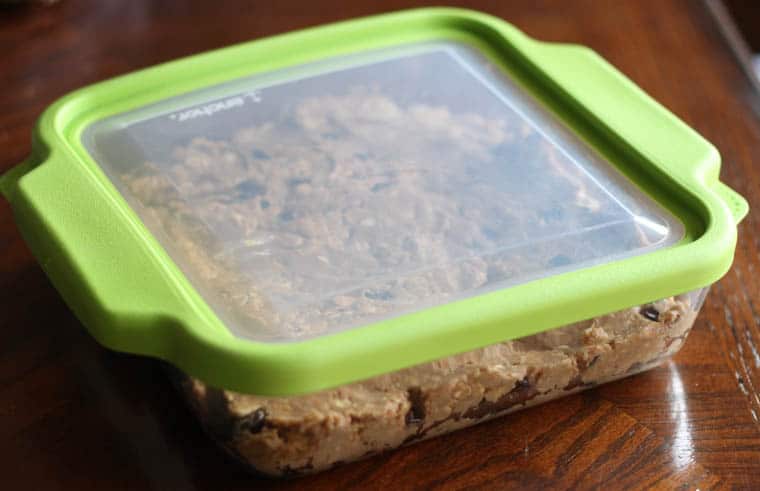 If I forget to put a freezer label on a dish, it is great to be able to see the food without opening the container. Here are some freezer meals that would be great to store in this dish:
This dish is deeper and larger than the one I just mentioned above. It can be used for baking larger dishes than the square can be used for.
Same idea though: bake and store in the same dish. Love it. Can't get enough of these. I have found that these can also be a great way to freeze leftover muffins and baked goods. Just peek through the clear top to see what goods you've tucked away in the freezer! Here are some yummy ideas on how to put this dish to good use:
If you're going to buy one freezer storage container, make it this one. You'll find that a large amount of recipes you make will call for a 9×13 size pan. You'll realize that having a lid to one of these dishes is a godsend.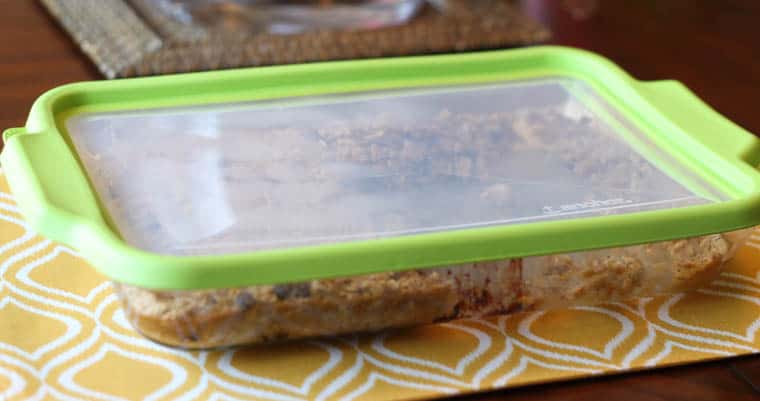 Whether you slap the lid on to simply save leftovers in the fridge or your taking a dish to a tailgate, you'll be so glad you have that lid. Here are a few of the many recipes I use this dish for:
Having a variety of different sized dishes for freezing food in is SO helpful. Many leftovers simply won't fill a big 11 cup dish. When food is exposed to too much air when freezing, the quality of it will diminish. You need some smaller sized options in your cabinet. I like this one because it's perfect for leftovers, soups or chopped up fruits or veggies. Here are some ideas:
Another great, versatile dish to have on hand. This could be great for freezing leftover meals in or even to store foods in the pantry.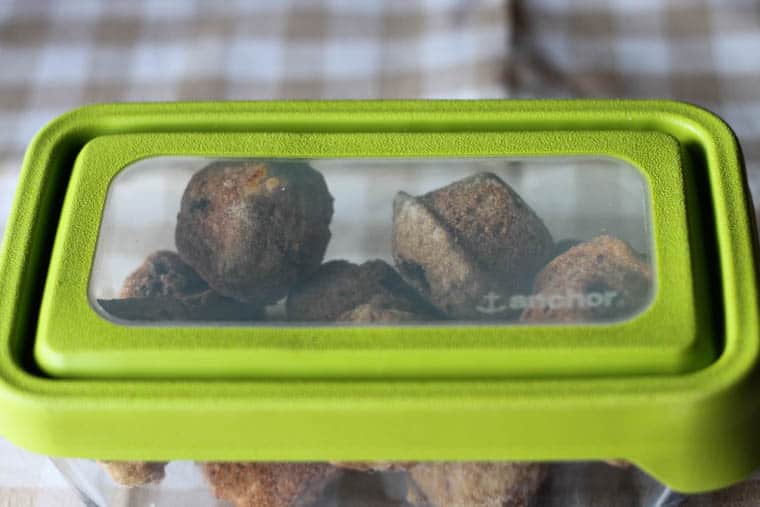 I mean, what WOULDN'T you use these for? If you've been thinking about swapping out your plastic Tupperware for glass, buying a few sets of these would be a great start. These would be ideal for freezing leftovers in. You can re-heat leftovers in the microwave or oven with these storage containers.
Here are some recipe ideas that these would be great for:
OK, so I am LOVING this dish. I love that I can bake, serve and freeze in it. I has two lids: one for cooking in and one for taking food on the go or for freezing. It also would make a nice serving dish for vegetables, mashed potatoes, fruit salad and so much more.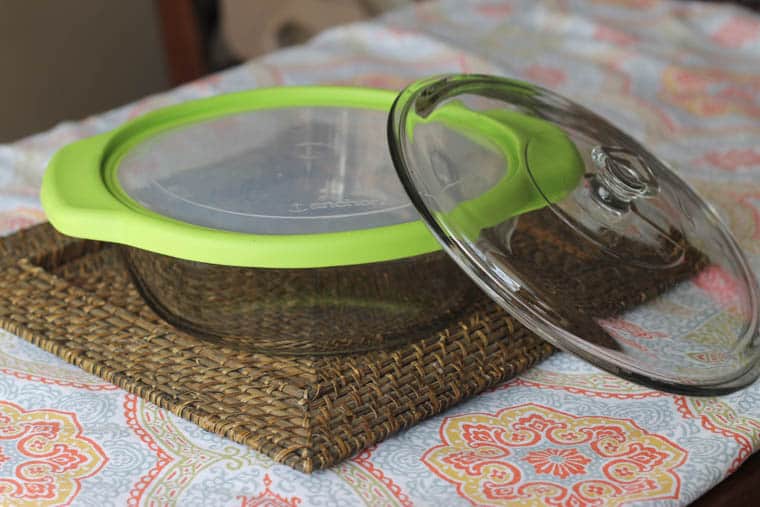 It's super versatile! I have no doubt I'll get a lot of use out of this baby. Here are some recipe ideas that could be used in it:
Keep Your Freezer Meals Organized with Our Printable Labels!
We've got a quick (and cute) solution to keep track of recipe details for your freezer meals OR for meals to take to someone else—printable Freezer Meal Labels!