This post may contain affiliate or sponsored links. Please read our disclosure policy.
Moist and packed with Italian flavor, these Italian Sliders will impress anyone from guests to the youngest eaters in your house. Even better, they are freezer-friendly! You'll want to double the batch every time you make these mini burgers.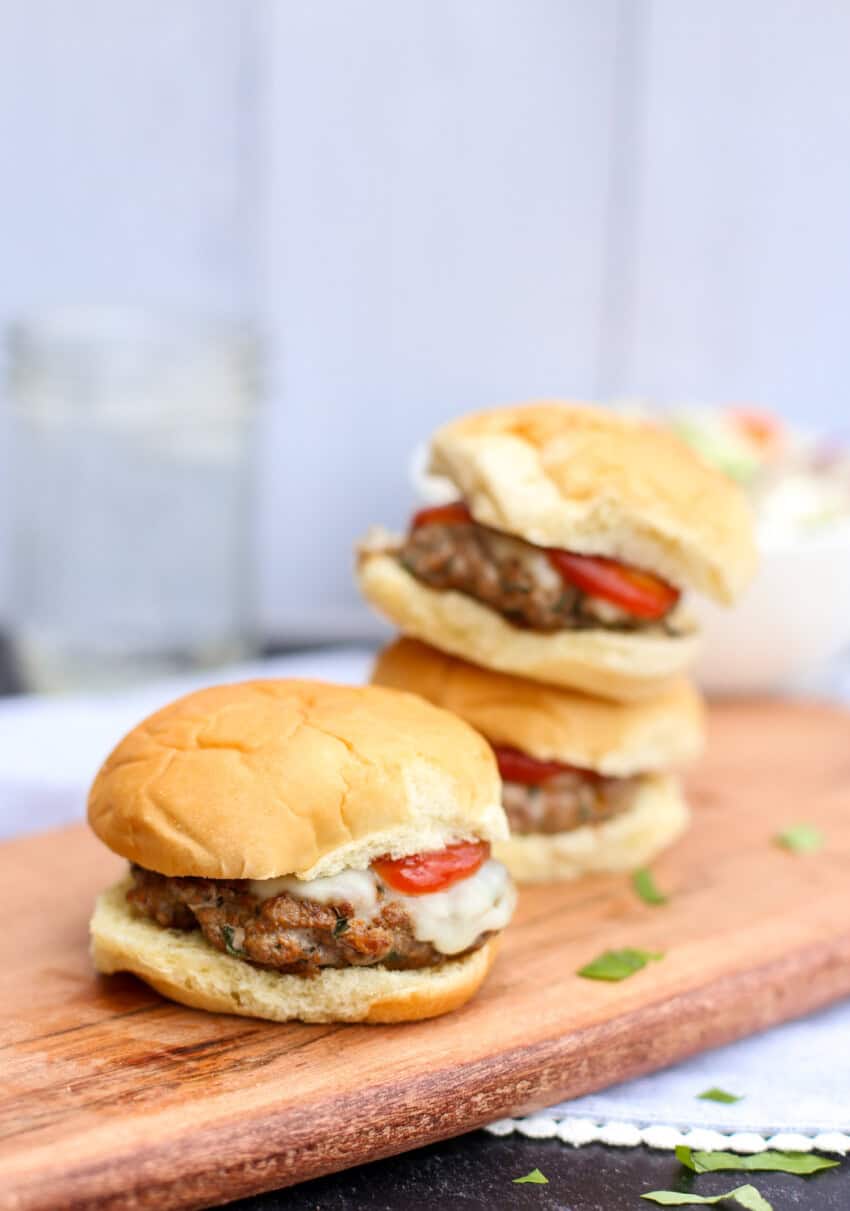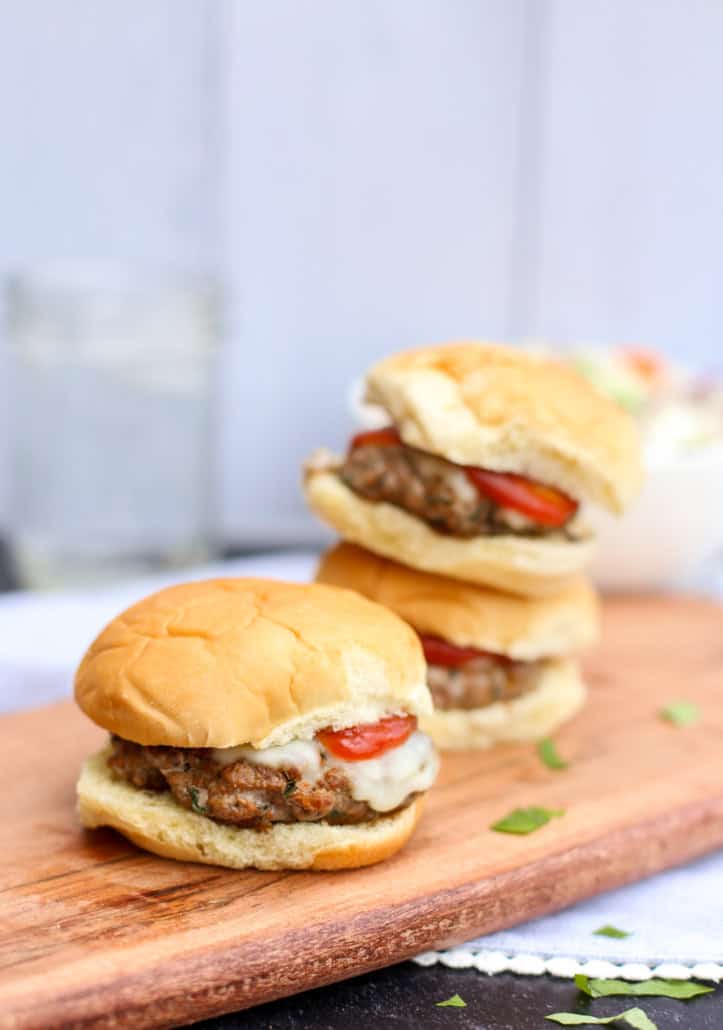 About This Recipe
Fresh herbs, Parmesan cheese, pantry seasonings, and even a little tomato paste make these sliders moist and packed with Italian flavor. A fun twist on the standard burger. It's a great recipe to serve to groups of people. Even kids love them!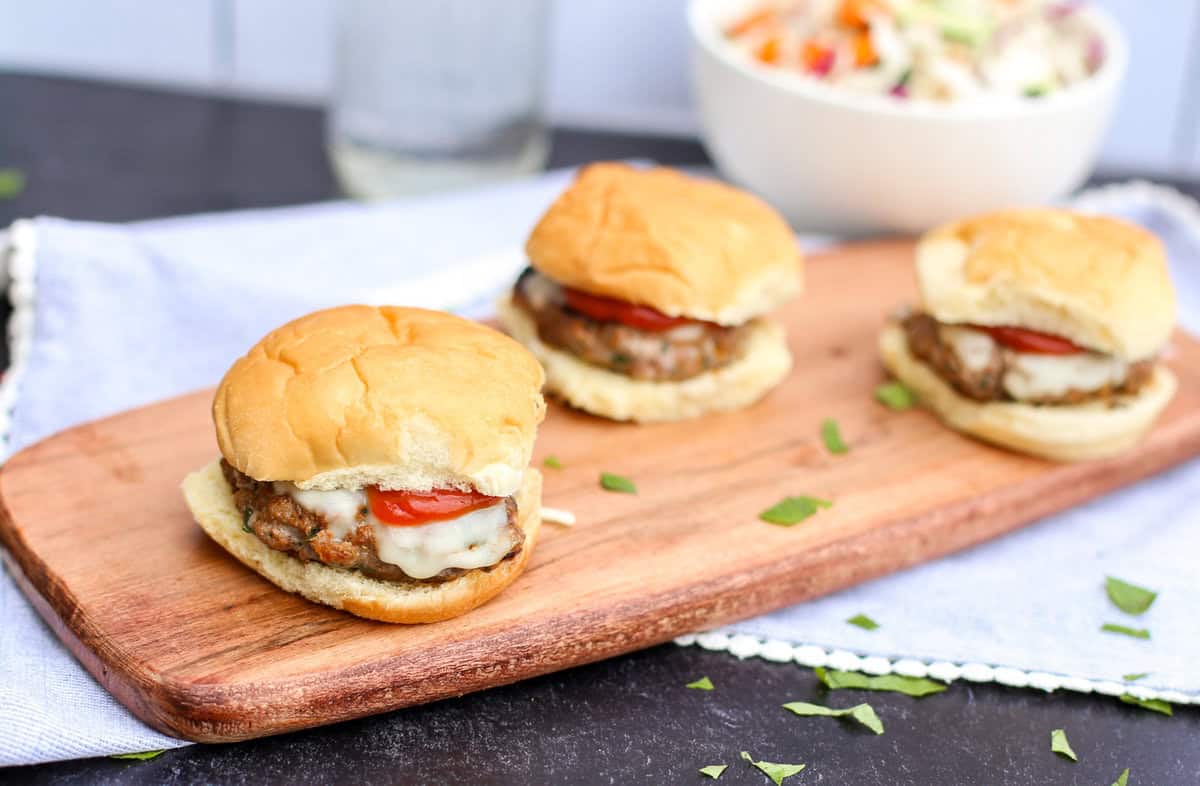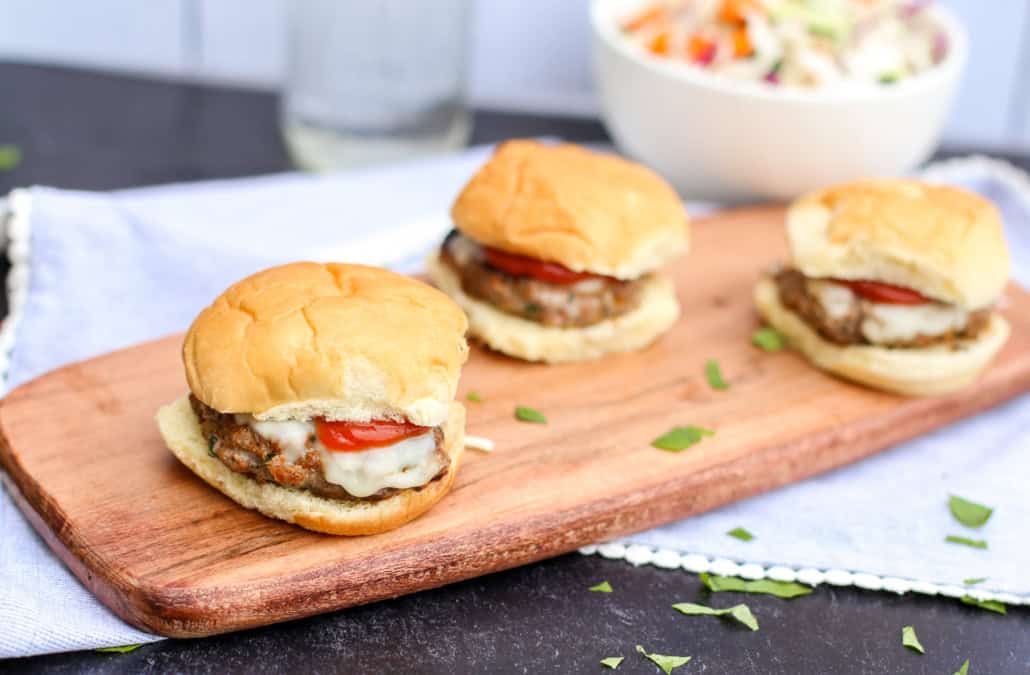 Ingredients Needed
It only takes a few ingredients to transform boring, bland ground beef. Just one of the many reasons I love burgers! Here's what you'll need on hand.
How to Make Italian Sliders
Combine the ground beef and seasonings in a large mixing bowl. Use your hands to gently incorporate all the ingredients evenly.
Divide the mixture into 8 even portions and shape each portion into a slider. It's a good idea to press a small indent in the middle to keep it from turning into a football shape on the grill!
Grill or cook in a skillet over medium heat for about 3-4 minutes per side, until done.
Top each warm burger with two little pieces of cheese and serve on buns with preferred toppings.
What to Serve with Italian Sliders
Burgers play nice with all sorts of side dishes. If you need some ideas, here are some to get you started.
Serving Tip: For even more of an Italian twist, serve these sliders on mini ciabatta rolls and use fresh basil leaves as a topping and fresh mozzarella slices instead of Provolone. Top with warm marinara sauce.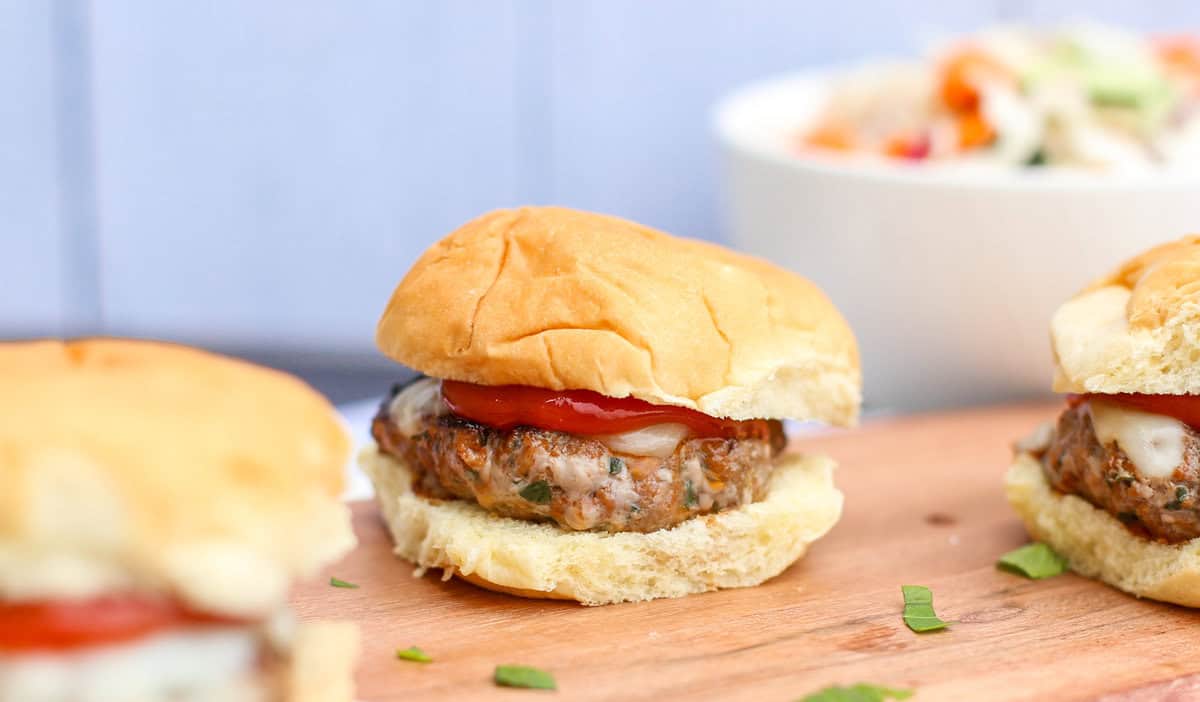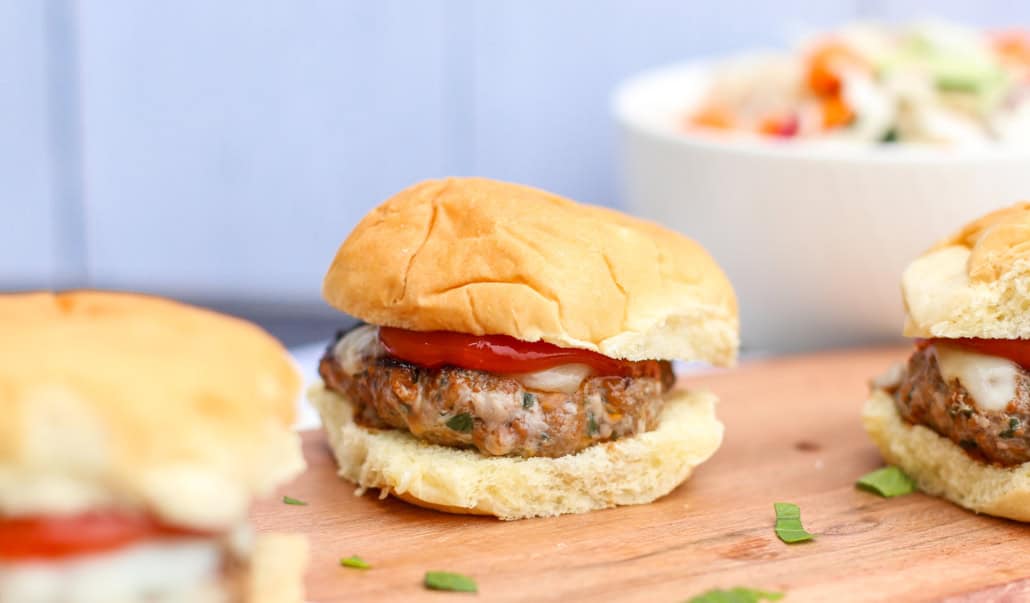 How to Freeze Burgers
You can make these burgers ahead of time and store them in the fridge for 2-3 days or in the freezer for up to 6 months if you package them correctly. That's the case for almost all freezer meals!
When I make burgers, I always double the batch and freeze one for later. It's such a great use of my time in the kitchen, especially when I know my family loves these so much. Here's how to freeze and thaw them. Here are the freezer meal instructions.
Freeze for Later
Package uncooked burgers in single layers between pieces of parchment or waxed paper in a freezer bag/container. Here are the 5 best freezer storage methods. You can freeze a package of hamburger buns and the cheese slices along with the burgers to create a kit. Seal and freeze.
Prepare From Frozen
Thaw completely in the refrigerator, about 24 hours. Set on counter and bring up to room temperature for about 20-30 minutes. Grill according to instructions.
Here's an example of how we froze Pesto Burgers…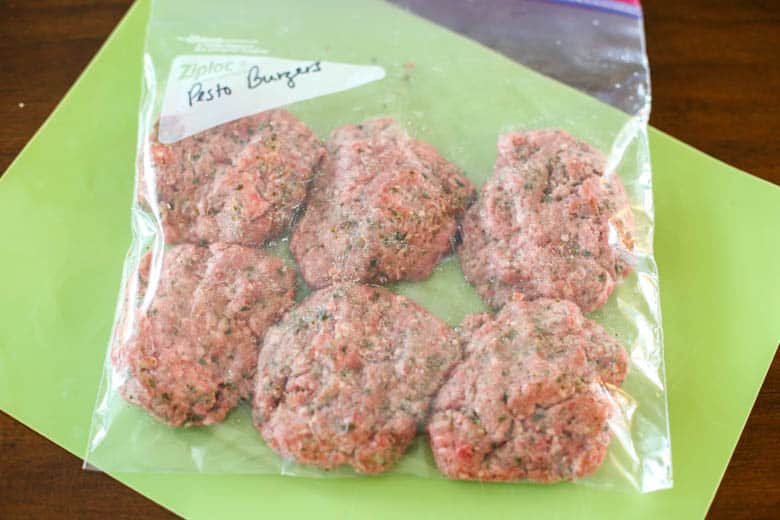 More Burger Recipes
Give some of our other popular burger-like recipes a try!
Italian Sliders: Great for Meal Prep!
We're always on the lookout for great recipes that can be made quickly. This is why we have selected this recipe to be in our 1 Hour Freezer Prep! You'll find so many great recipes like these Italian Burgers in these prep sessions. We give you everything you need to make 6 meals in 1 hour.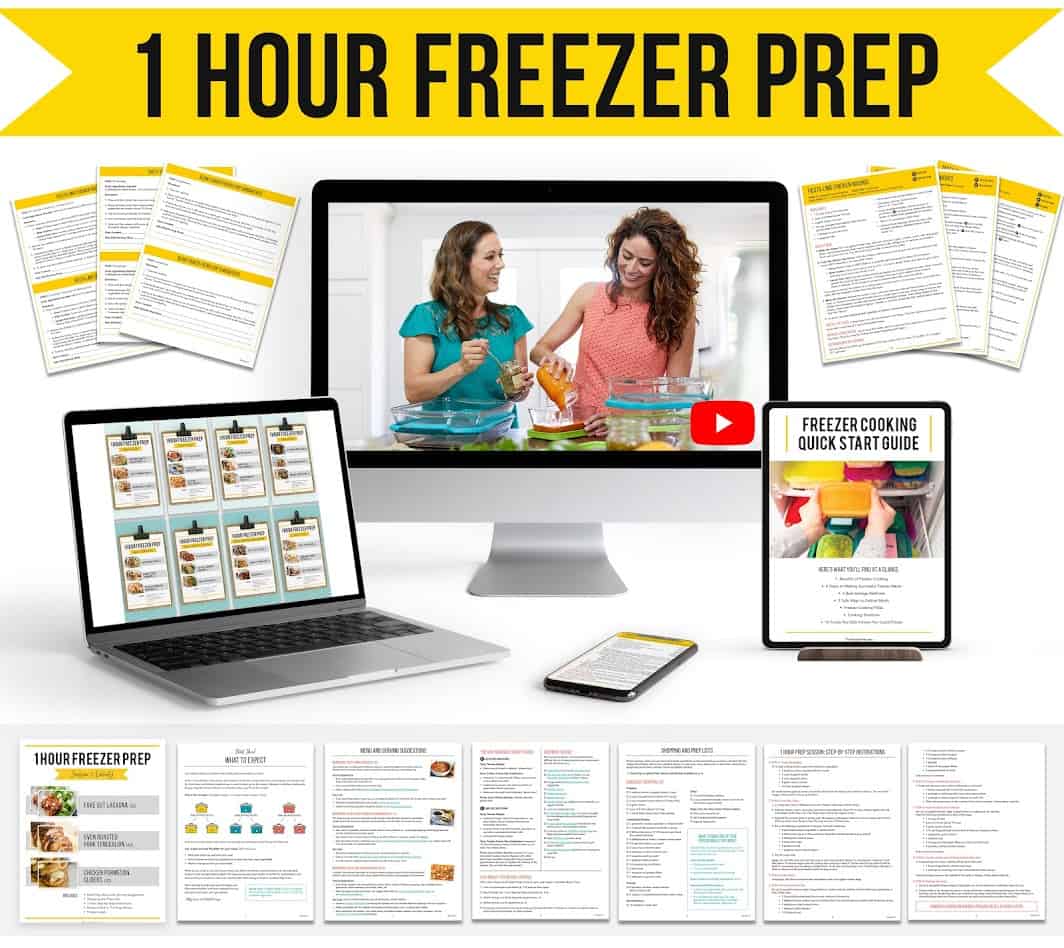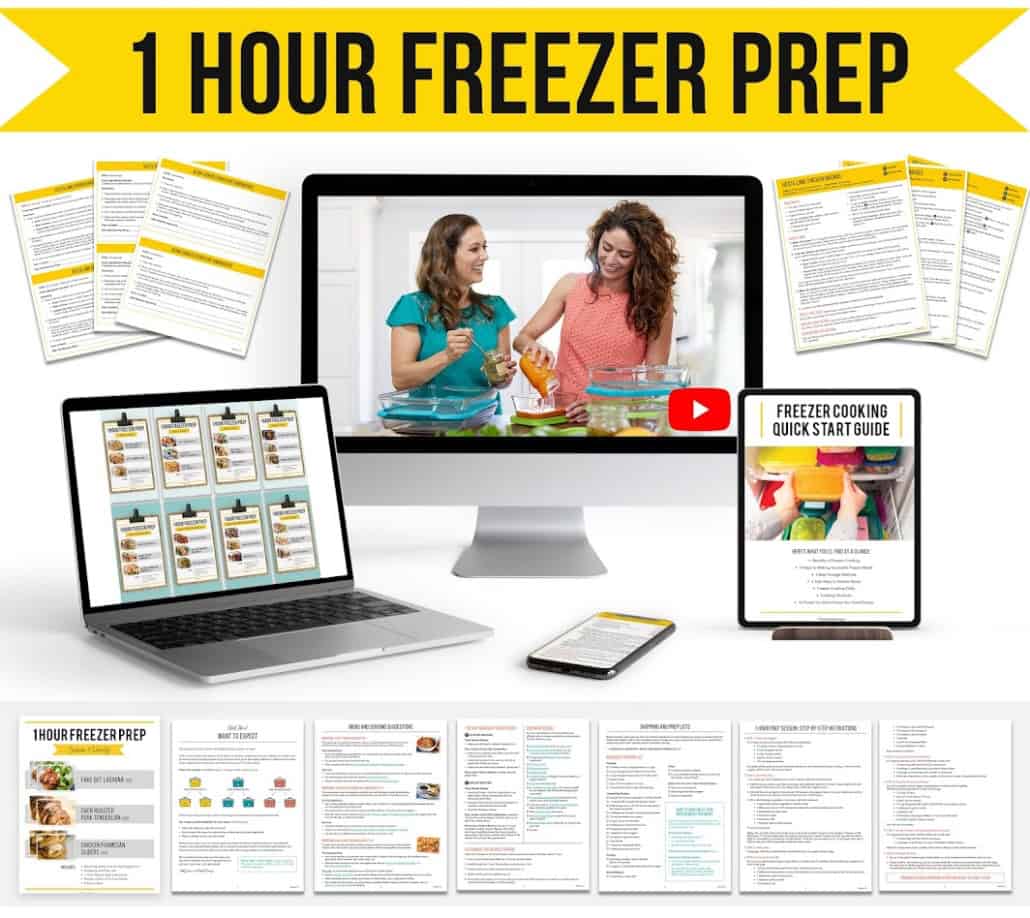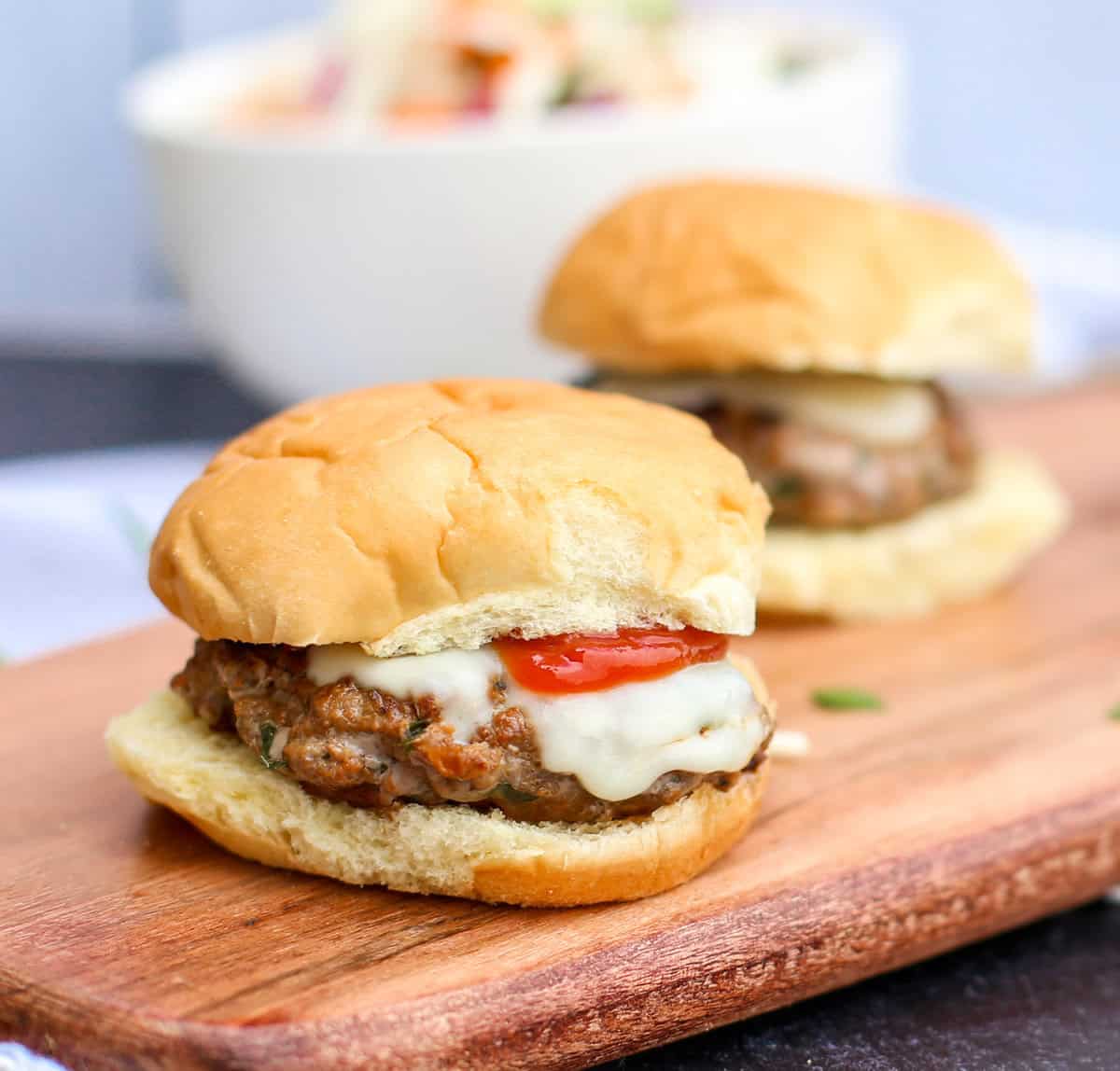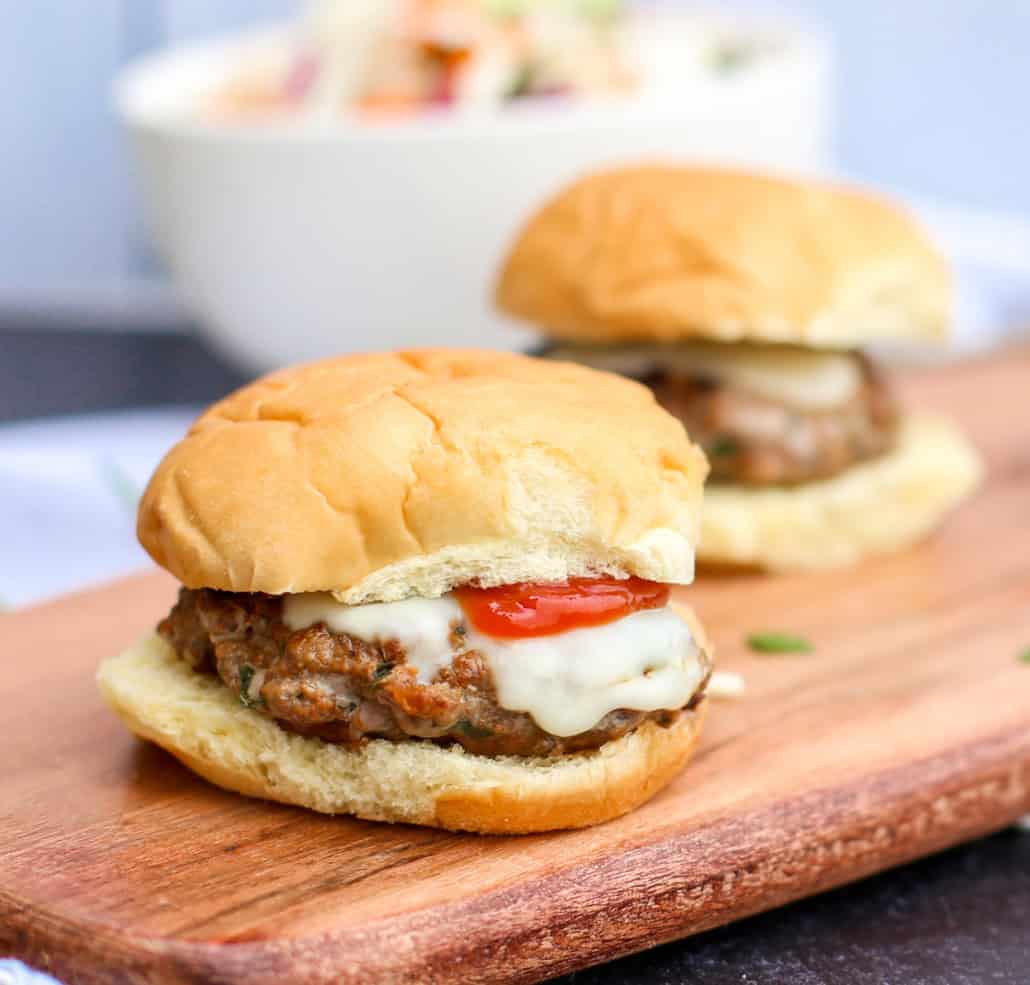 Did you make this? Snap a photo and tag us on Instagram at @thrivinghome so we can see your creations and cheer you on!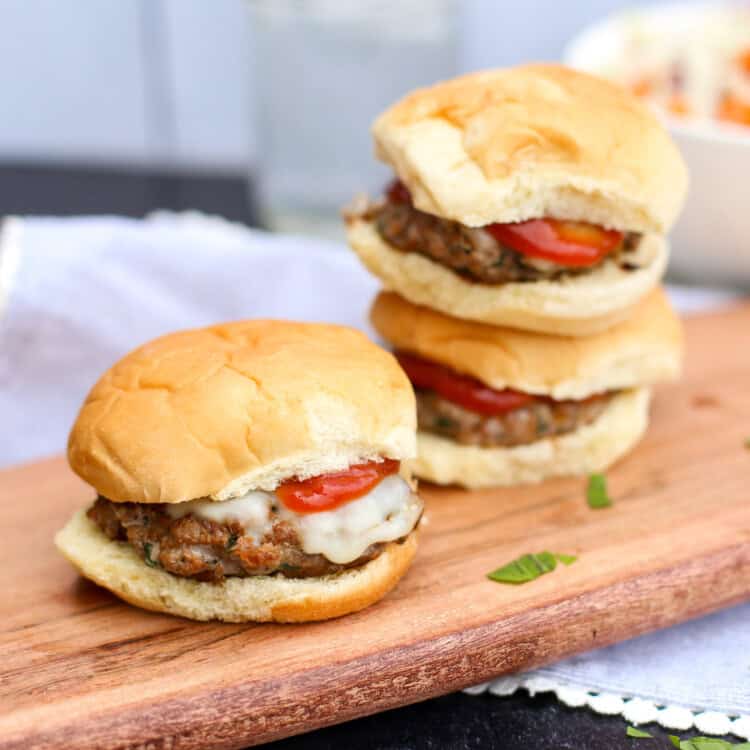 Italian Sliders
Moist and packed with Italian flavor, these mini burgers will impress anyone from guests to the youngest eaters in your house. Freezing instructions included.
Prep:
15 minutes
Cook:
10 minutes
Total:
25 minutes
Ingredients
1 1/2

pounds

ground beef (I prefer grass-fed)

1

garlic clove, minced

1/2

cup

loosely fresh flat-leaf parsley, finely chopped

1/2

cup

freshly grated Parmesan

2 tablespoons

tomato paste

1 teaspoon

salt

1/4 teaspoon

freshly ground black pepper

8

slider buns, sliced in half (gluten-free option: use gluten-free buns or ciabatta rolls)

4

slices Provolone or mozzarella cheese, quartered
Optional toppings: fresh basil leaves and warm marinara sauce OR lettuce, tomato slices, mayonnaise, ketchup
Before You Begin! If you make this, please leave a review and rating letting us know how you liked this recipe! This helps our business thrive & continue providing free recipes.
Instructions
Make It Now:
Preheat a greased skillet over medium heat or preheat a gas or charcoal grill.
Place the ground beef, garlic, parsley, Parmesan, tomato paste, salt, and pepper in a mixing bowl. Using clean hands, combine the ingredients until they are all well-incorporated into the beef, taking care not to compress the ingredients. 
Shape the meat into 8 small patties of equal size and thickness. (Freezing instructions begin here.)
Place the burgers on the grill or in the pan and cook for about 3-4 minutes each side, until cooked through.
Top each warm burger with a half slice of cheese and serve on buns with preferred toppings.
Freeze For Later:
Complete Steps 2 and 3. Then, place uncooked burgers in a gallon-sized freezer bag or container in single layers with parchment paper between layers. Put the buns in another gallon-sized freezer bag. Wrap cheese slices tightly in plastic wrap or foil and place in the bag with the buns. Freeze the burgers, cheese slices, and buns together in the freezer as a meal kit.
Prepare From Frozen:
Thaw in refrigerator overnight (preferred method) or using the cool water method (submerge freezer bag with the burgers in cold water until thawed, replacing water every 30 minutes). Cook according to instructions in Steps 4-5.
---
Notes/Tips
Gluten-Free Version: The only thing you'll need to change is swap out the slider buns for a gluten-free bun or ciabatta roll.
Mix It Up: This recipe would make great meatballs! Use our cooking instructions from this meatball recipe if you want to do that!
Where We Get Our Beef: We both have been getting our grass-fed, grass-finished beef from ButcherBox for years. Read Rachel's honest review of this meat subscription service and find their latest deal here.
Nutrition Information
Serving Size:

1-2 sliders