Whole Wheat Hamburger Buns: Bread Machine Recipe
This post may contain affiliate or sponsored links. Please read our disclosure policy.
Thanks to the generosity of my parents, we have a continual supply of grass-fed ground beef in our deep freeze. Other than mexican soup, the most common thing we use it for is burgers! We had a stretch of warm weather so when menu planning for the week it seemed appropriate to grill out! I've always bought hamburger buns from the store but now that I have my bread machine I thought I'd take a stab at making our own. Both my husband and I agreed that they were YUMMY and totally worth making again in the future. Got a bread machine? Want to take a stab at making these?
Here is a picture of my dough before rising and baking. Again, I'd make them a little smaller than this. These turned out very big!
Here is a picture of them rising in the oven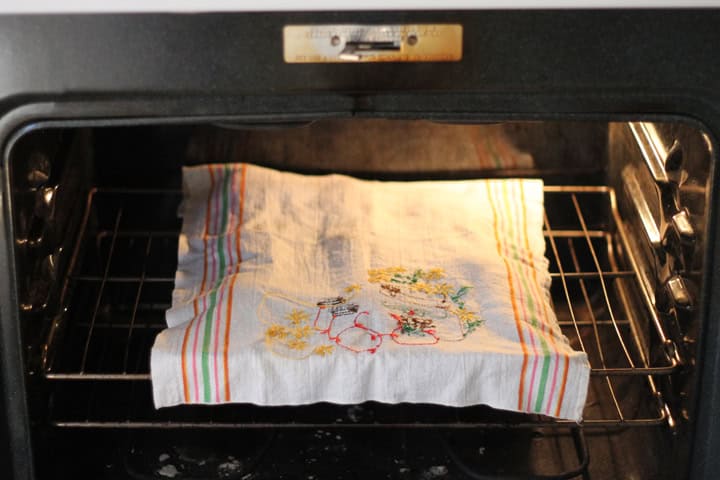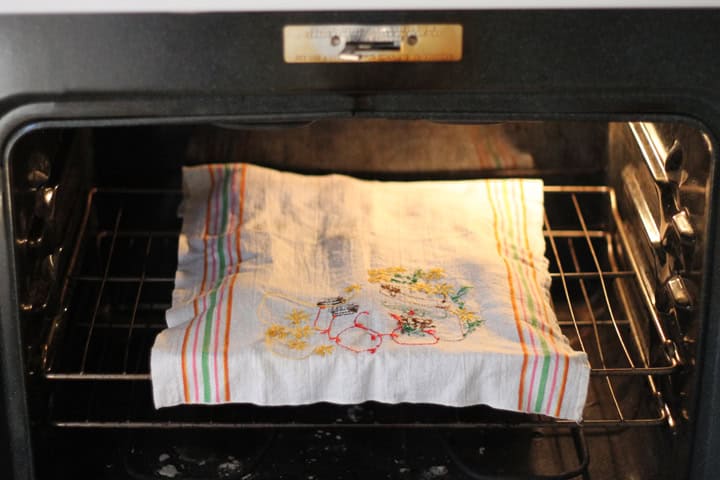 Risen buns!
Don't forget to make some oven fries to go with them!
Did you make this? Snap a photo and tag us on Instagram at @thrivinghome so we can see your creations and cheer you on!
Whole Wheat Hamburger Buns: A Bread Machine Recipe
Make the perfect, healthy hamburger buns using your bread machine. Made with whole wheat flour, these homemade buns are sure to impress!
Prep:
20 minutes
Cook:
15 minutes
Total:
35 minutes
Ingredients
1 cup

+

3 tablespoons

warm milk

1

egg

2 1/2 tablespoons

butter

2 cups

whole wheat flour

1 1/3 cups

bread flour

2 1/2 tablespoons

sugar

1 1/2 teaspoon

salt

2 teaspoons

active dry yeast
Before You Begin! If you make this, please leave a review and rating letting us know how you liked this recipe! This helps our business thrive & continue providing free recipes.
Add ingredients to bread machine in the order listed and according to your machine's instructions.
Set it to the dough setting and let it do its thing! Mine takes 2hrs and 20 minutes to complete the cycle.
Once dough cycle is through, take dough out and divide up into 8-10 mounds. I did 8 but our buns turned out really big so next time I'll probably do 10.
The dough wasn't too sticky so I didn't have to use flour to patty the buns up. I rolled them in a ball and then flattened them into a disc shape. (Next time I make them I think I won't flatten them out as much but allow for more roundness.) Another option is to roll the dough out until it's about 1/2 inch thick and use a medium-sized drinking glass to cut out circles of dough.
Place the dough rounds on a well-greased baking sheet with a little space between them.
Cover loosely and let rise for 1.5 hours or until they have almost doubled in size. I put mine in the oven with the light on to provide enough warmth since it's winter and our house is cold.
After they have risen to about twice their size, brush them with some egg wash (which adds shine and browning), sprinkle some sesame seeds on top (optional) and bake at 400 for 13-15 minutes (watch carefully so they don't burn).
---
Notes/Tips
Freezer Meal Instructions:
To Freeze:
Bake buns as directed in recipe. Let them cool completely. Once cooled, flash freeze them (in a single layer) on a cookie sheet for approximately one hour. Once frozen, transfer to freezer safe bag or container. Store for up to 3 months.
To Prepare:
Remove buns from freezer and thaw in refrigerator overnight or warm briefly in the microwave.