This post may contain affiliate or sponsored links. Please read our disclosure policy.
Making Panini Bread at home is much easier than you think, especially if you let a bread machine do most of the work for you. This recipe is absolutely delicious. It's soft, fluffy inside will be a perfect home for any panini sandwich you want to make. It's got a hint of sweetness and is so good that it could serve as a dinner roll.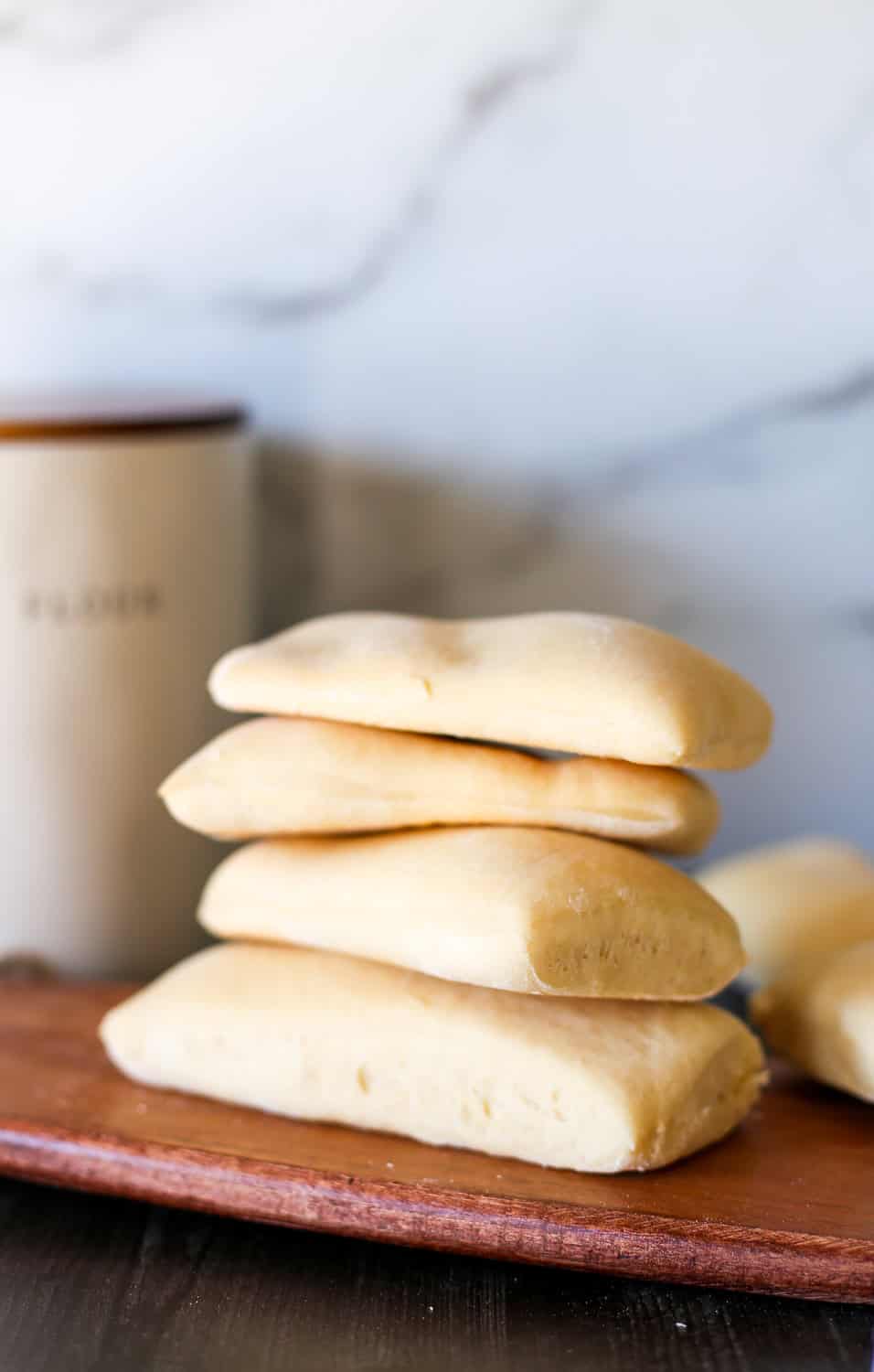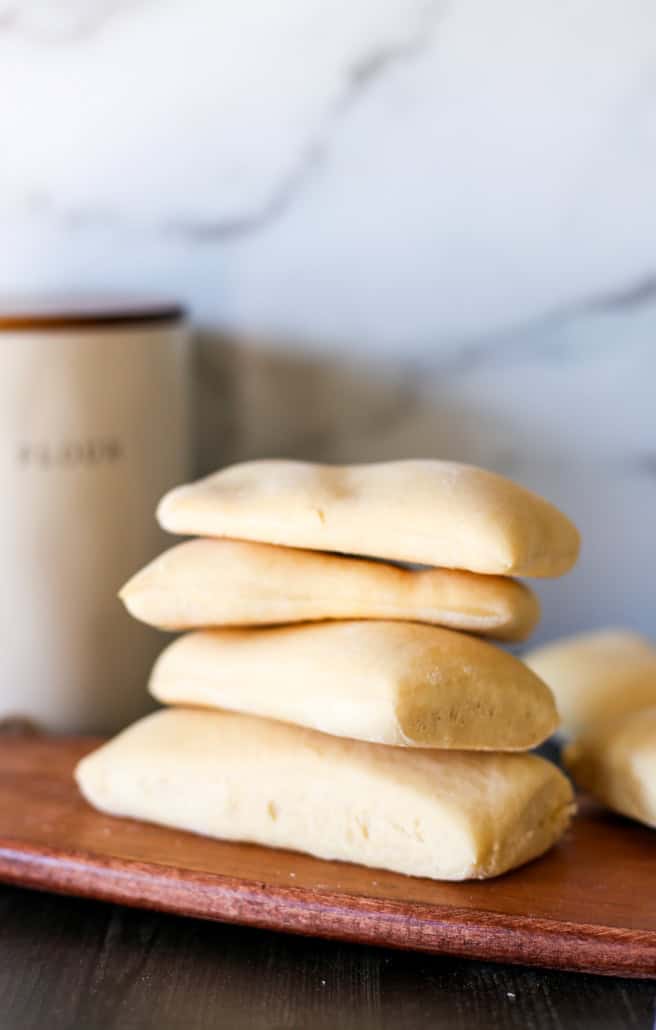 I use my bread machine to make so much more than just bread. In fact, one of our most popular recipes is for our Bread Machine Cinnamon Rolls! We also recently updated our Whole Wheat Pita Bread that is made in the bread machine.
So when I got the itch to make some homemade panini bread, I knew my bread machine could do the trick.
They were really easy to make and turned out absolutely delicious! These flat rolls had a hint of sweetness and a lighter texture than normal bread.
What is a Panini Anyway?
A panini or panino (meaning "bread roll") is a sandwich made with Italian bread usually served warmed by grilling or toasting.
This recipe is specifically for making panini bread at home, but we recommend using it for some of our most popular recipes like Turkey Pesto Paninis or our Cuban Paninis.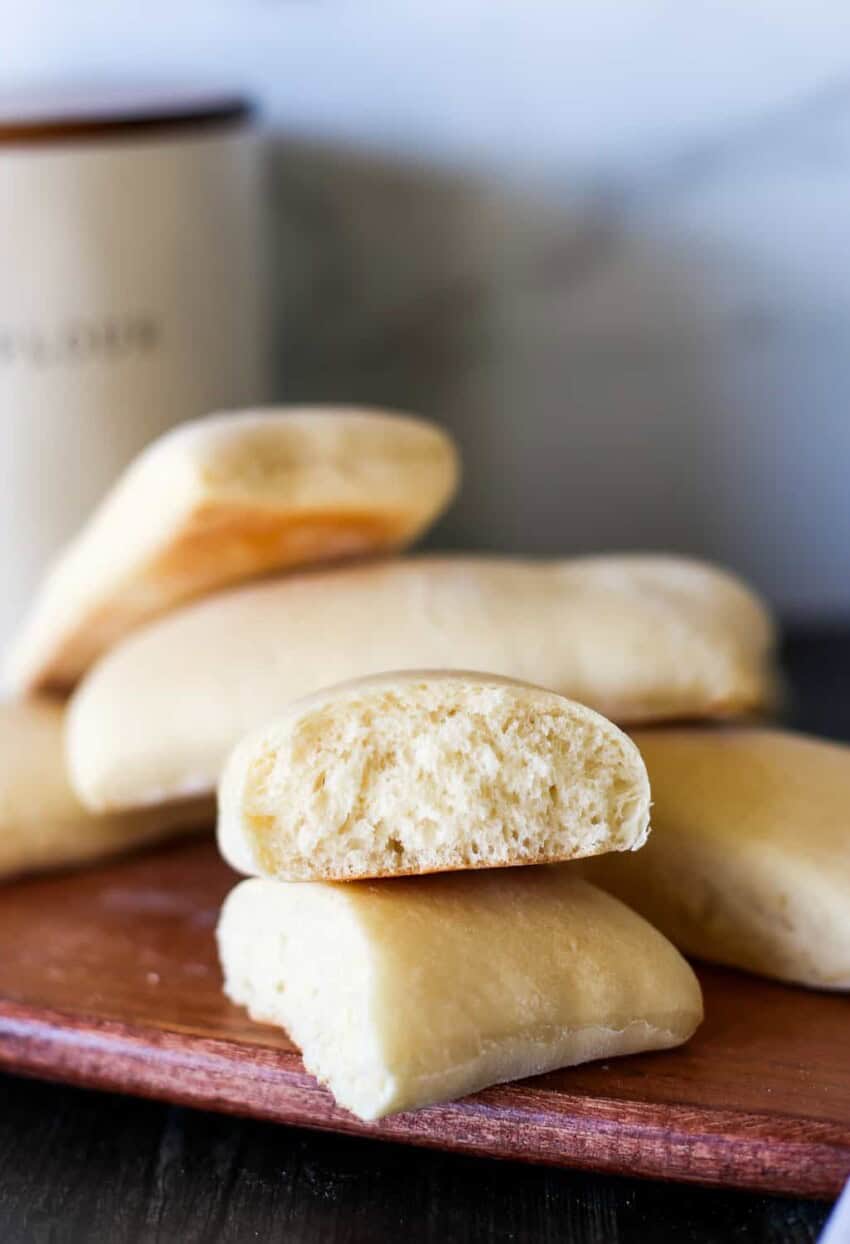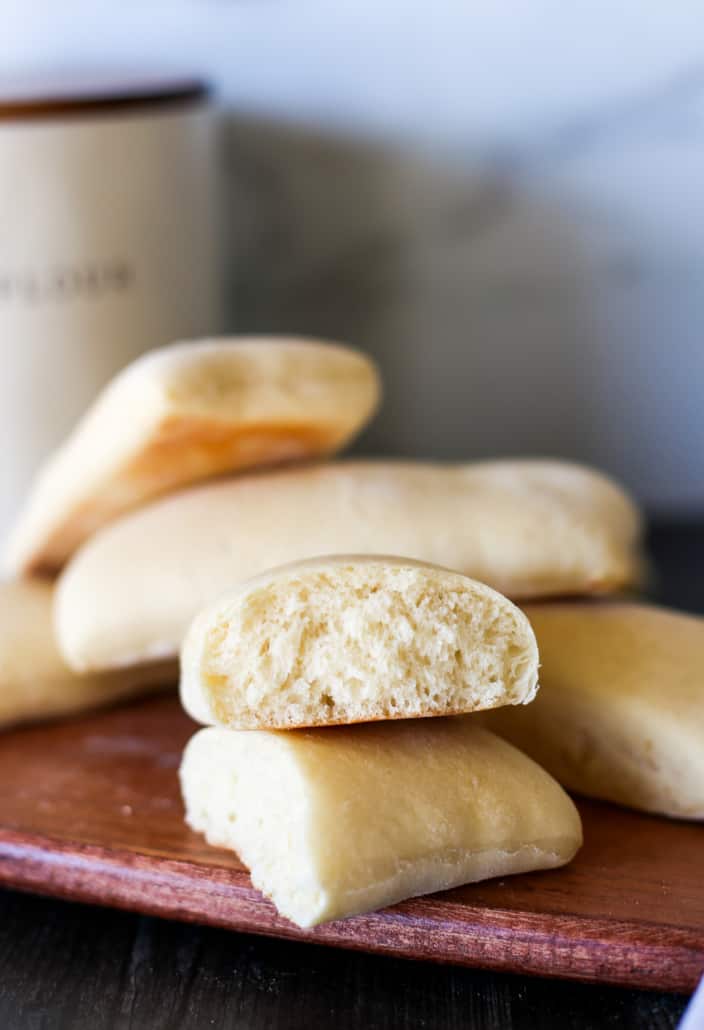 What Type of Bread Machine Do You Use?
The bread machine I use and recommend is the Oster Express Breadmaker / 2 pound capacity.
It's worth noting that this model does not have a yeast dispenser. Because of this, I have found that Quick Rise Yeast works best when using this bread machine. I primarily use it for making dough for recipes but it's worked great for other types of bread recipes as well.
I've had this exact one for 4 years now and use it regularly. It's been great!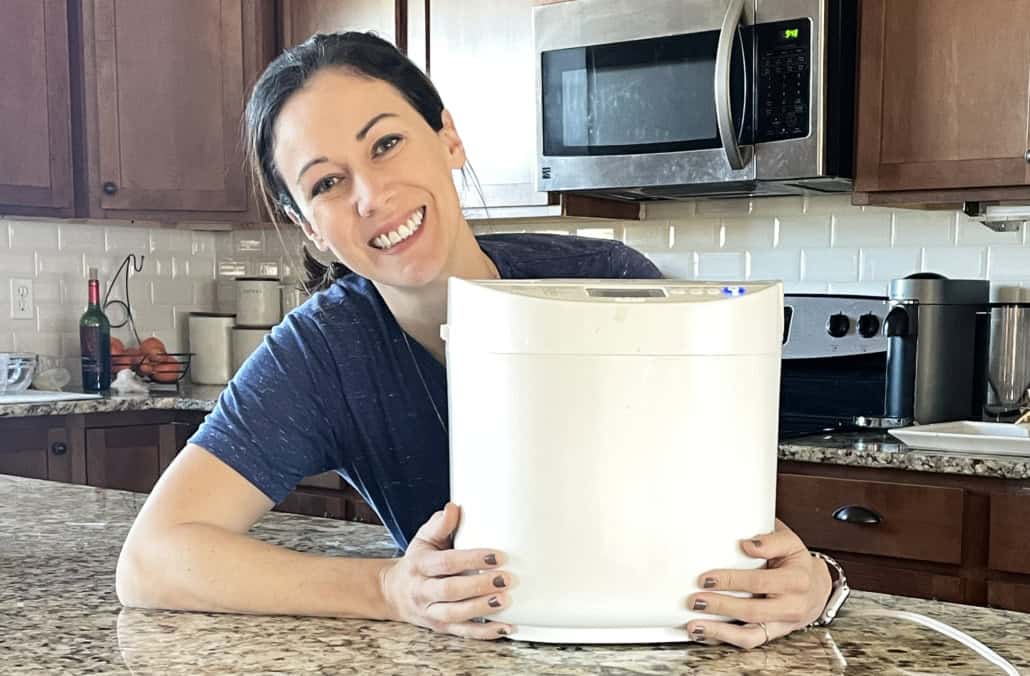 How to Make Panini Bread
Step 1: Make the Dough
As mentioned above, I let my bread machine do the hard work of making the dough for me. I love dumping in my ingredients, walking away, and coming back to fluffy dough ready to play with.
If the dough comes out a bit sticky, be sure to add a lot of flour to your surface before dumping it out. I also sprinkled additional flour on the top of the dough mound so I could work with it more easily.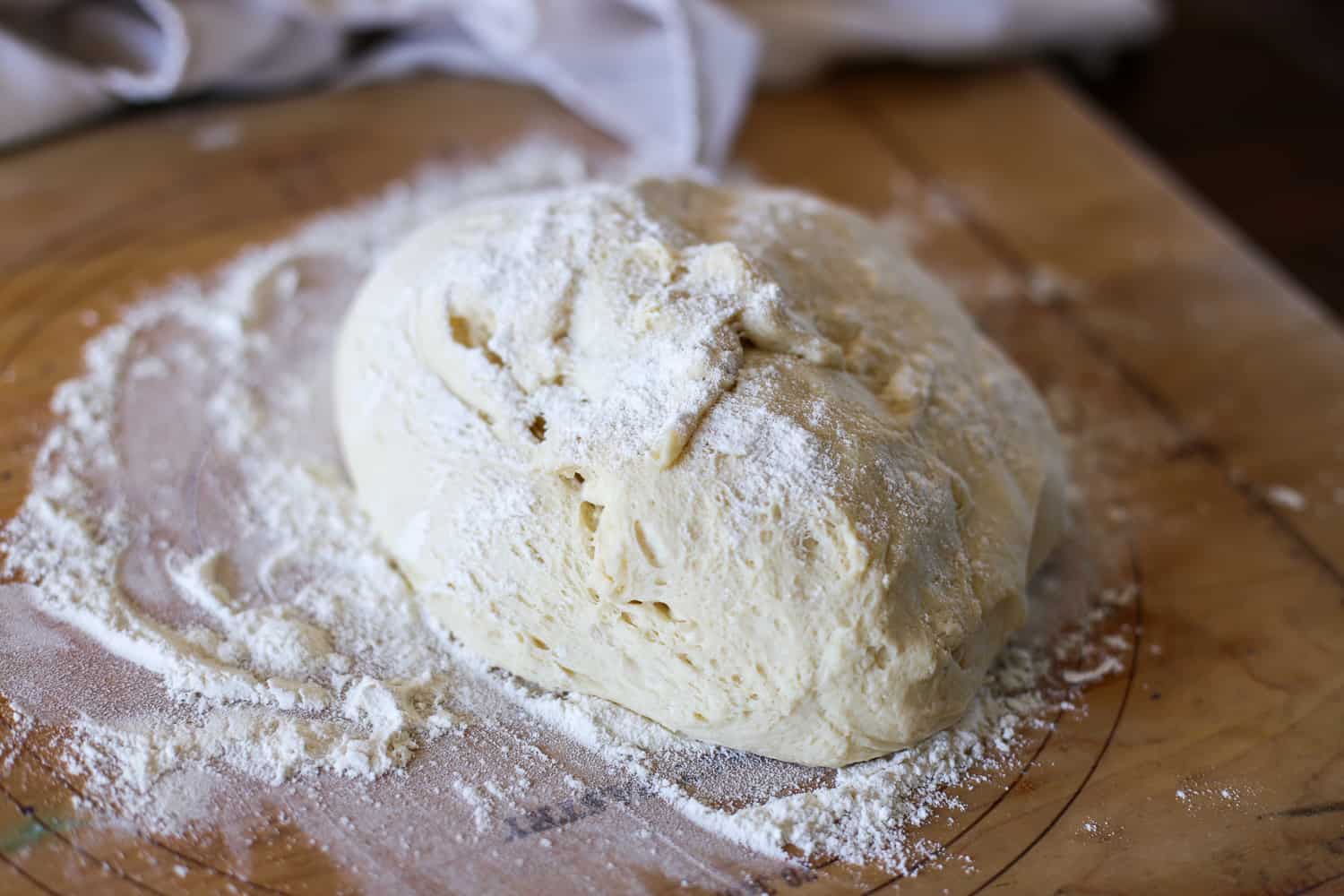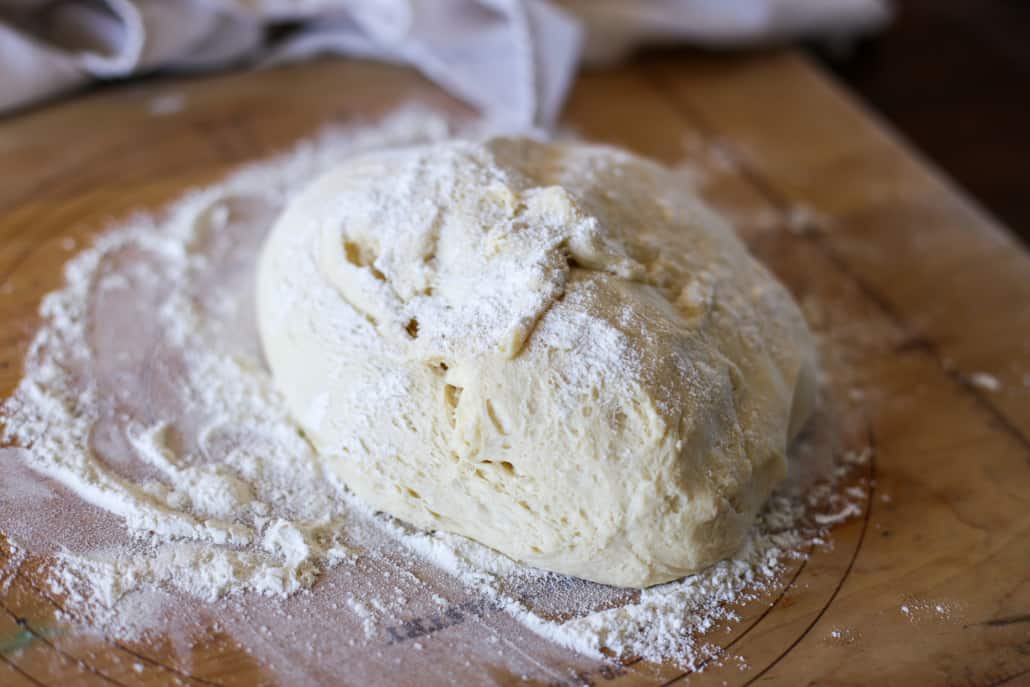 Step 2: Roll Out and Cut the Dough
Using a rolling pin, gently roll out the panini dough into the shape of a rectangle or as close as you can get it.
Use your hands to shape it more, if you need to.
If you want your panini bread to come out square-shaped, you would cut the dough into squares. I wanted rectangles so I could make a big 'ol sandwich that I could slice in half.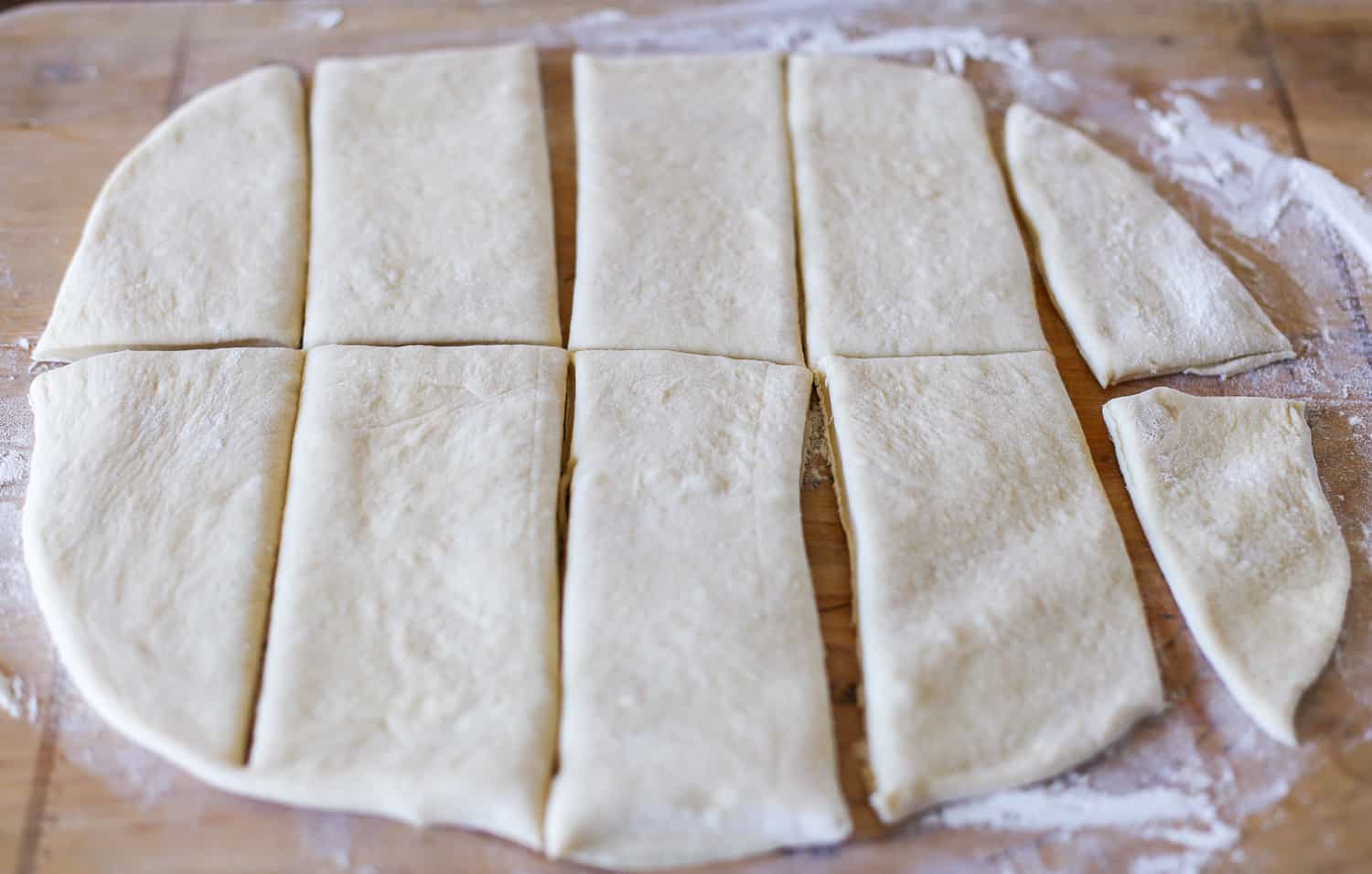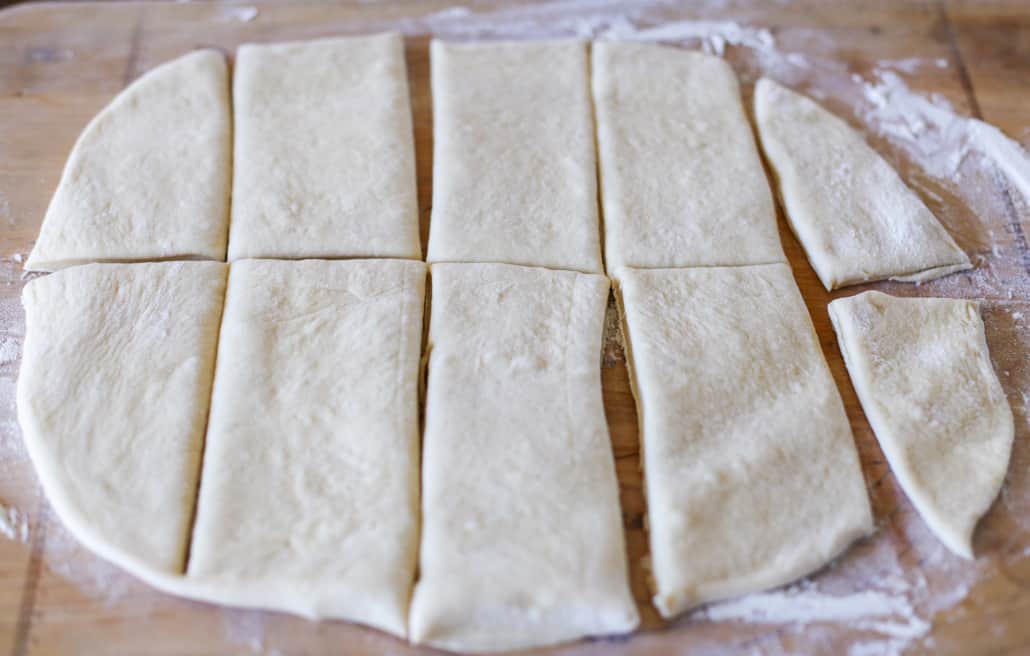 Step 3: Let It Rise
Once you've formed the pieces into the shape you want, cover the dough with a lightweight dish rag and let it rise for about 45 minutes. I've found that they need a little extra time in colder weather. The warmer it is, the faster they will rise!
Preheat your oven during this step.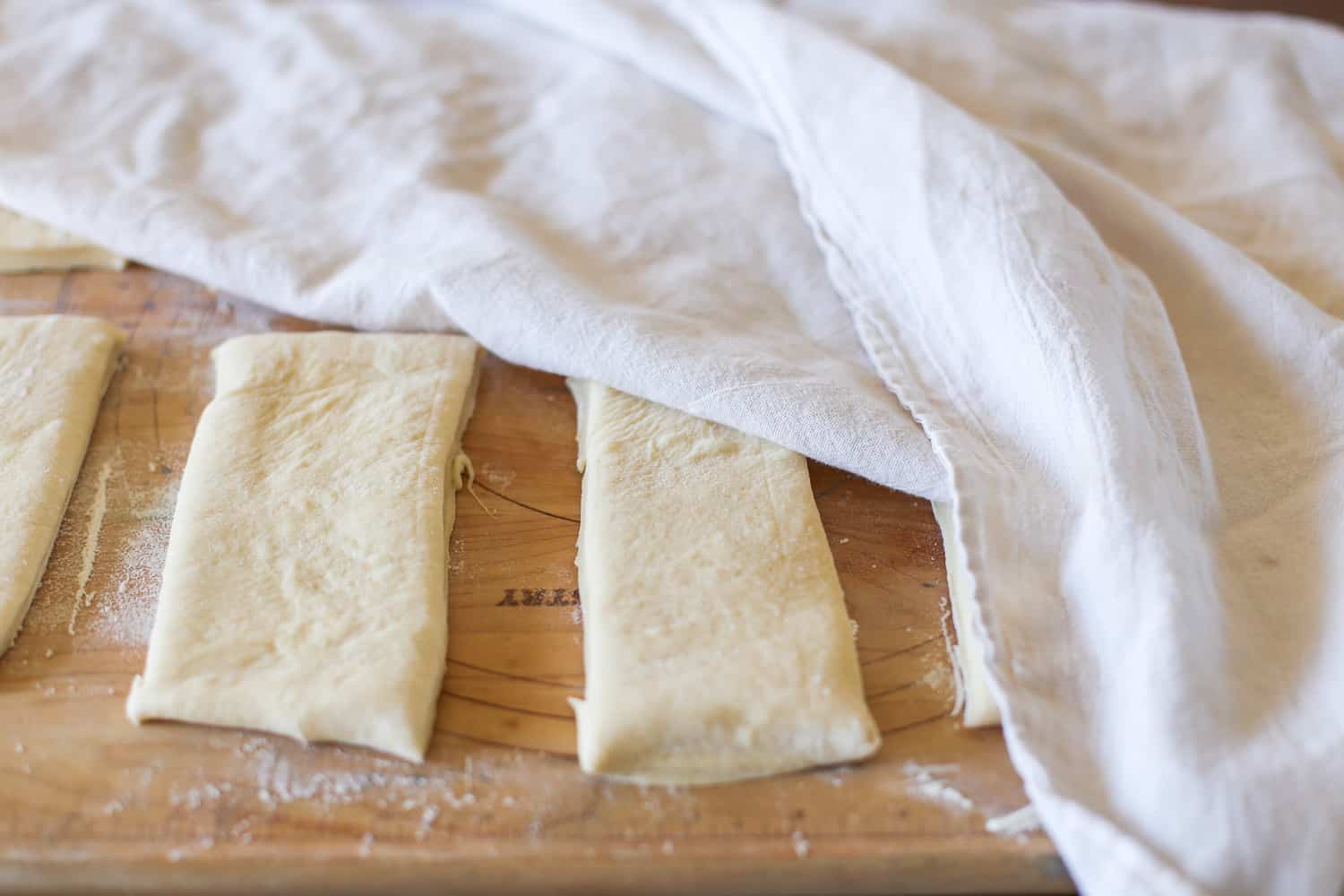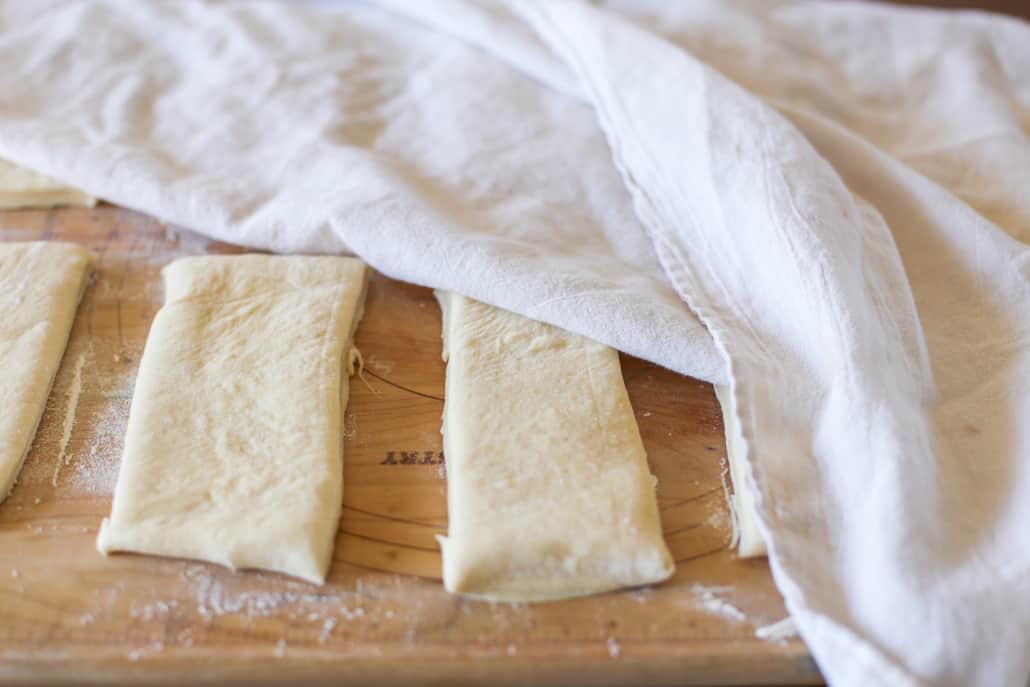 Step 4: Bake Your Panini Bread
Place the dough onto a parchment-lined baking sheet. Brush the dough with a little melted butter and then bake for 12-14 minutes.
Congratulations! You've just made your own Panini Bread!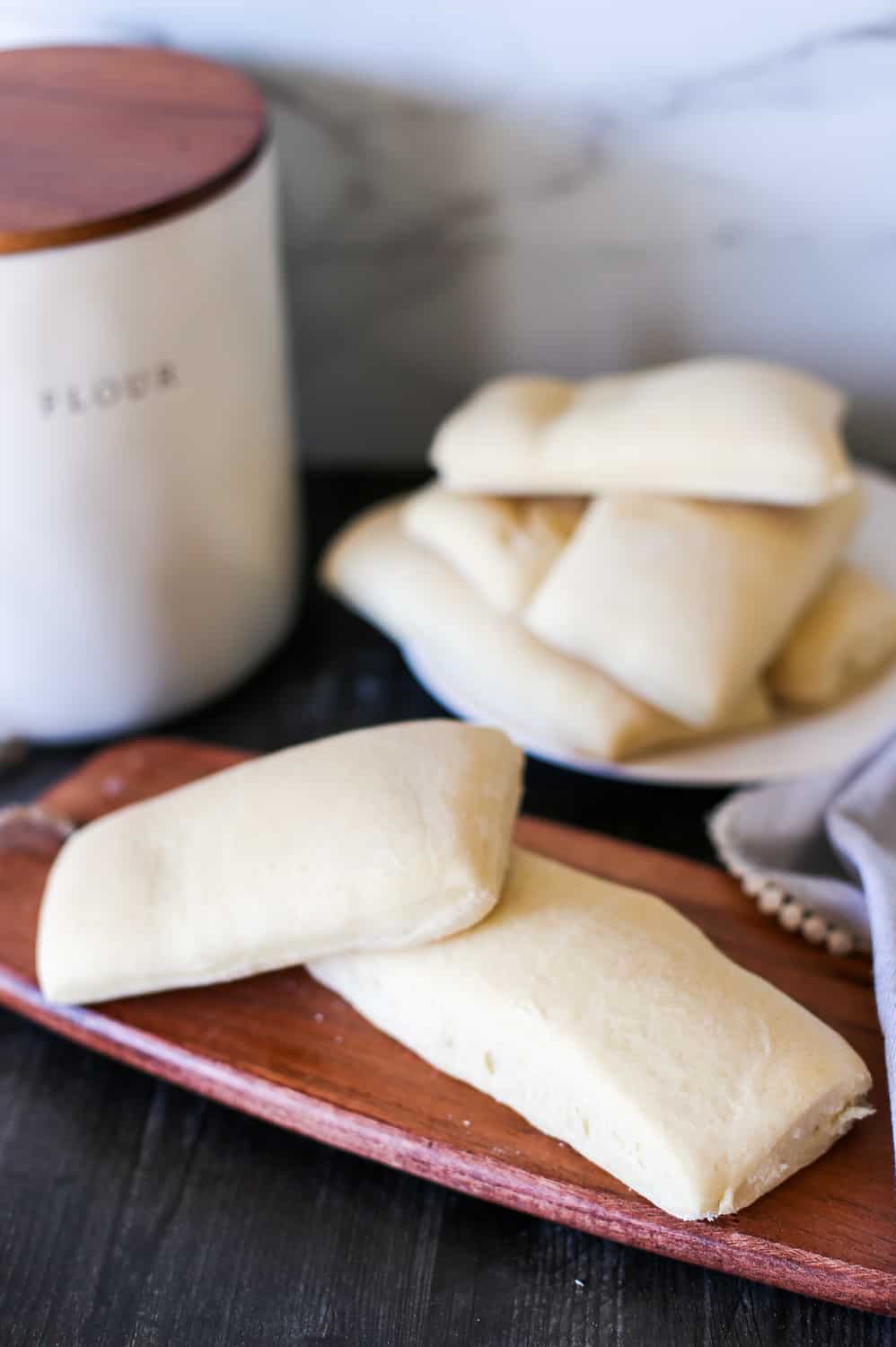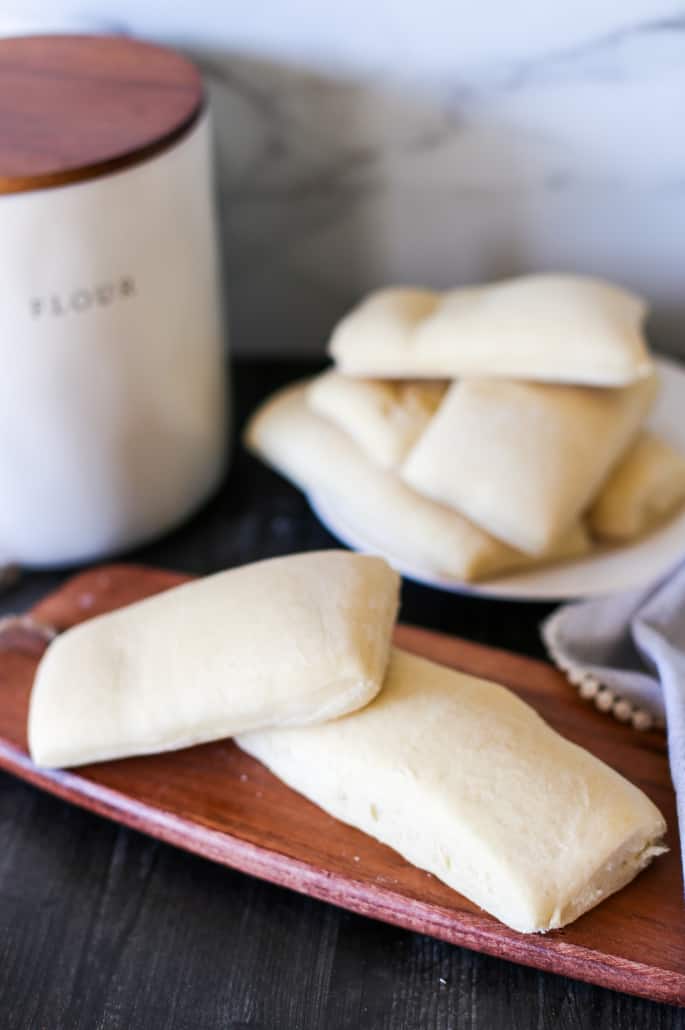 Can I Freeze Panini Bread?
You bet! Just like many household staples that you can freeze (tortillas, green onions, shredded cheese, muffins, etc.) paninis work well to freeze and thaw.
Simply place in an airtight container, minimizing as much air exposure as possible. Let thaw on the counter for about 30 minutes before using!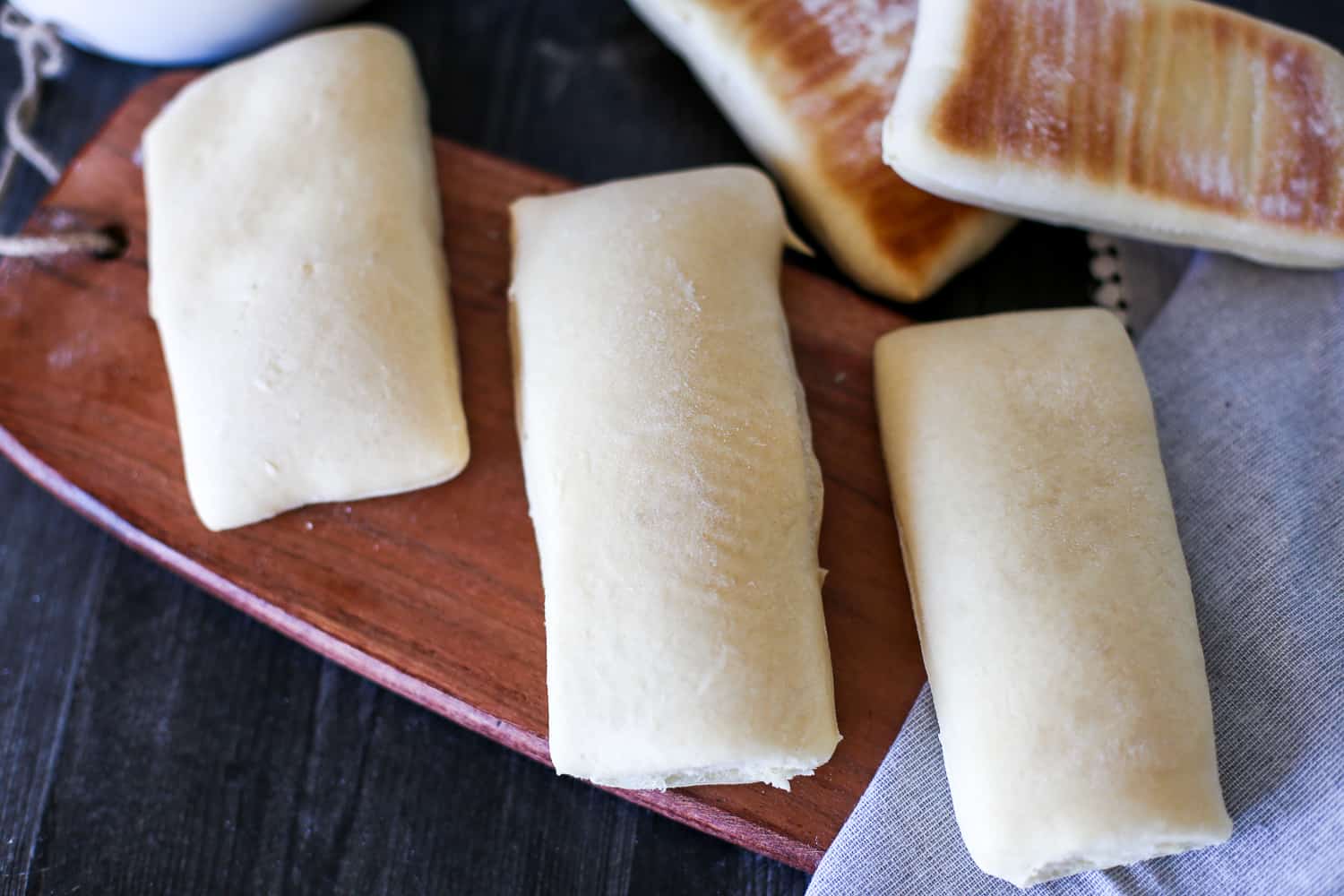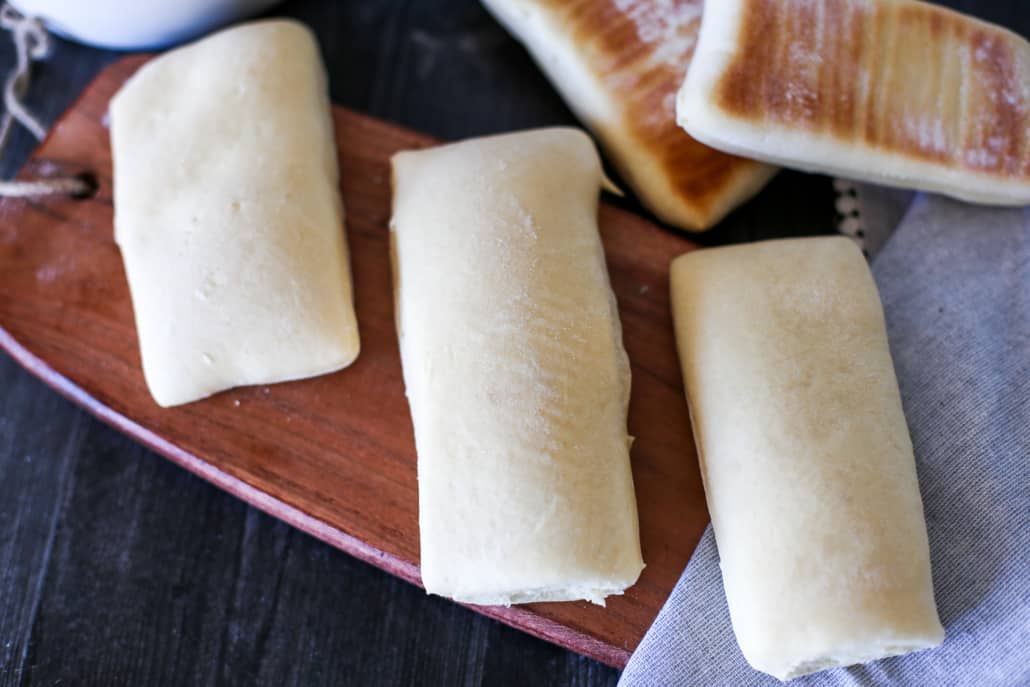 Did you make this? Snap a photo and tag us on Instagram at @thrivinghome so we can see your creations and cheer you on!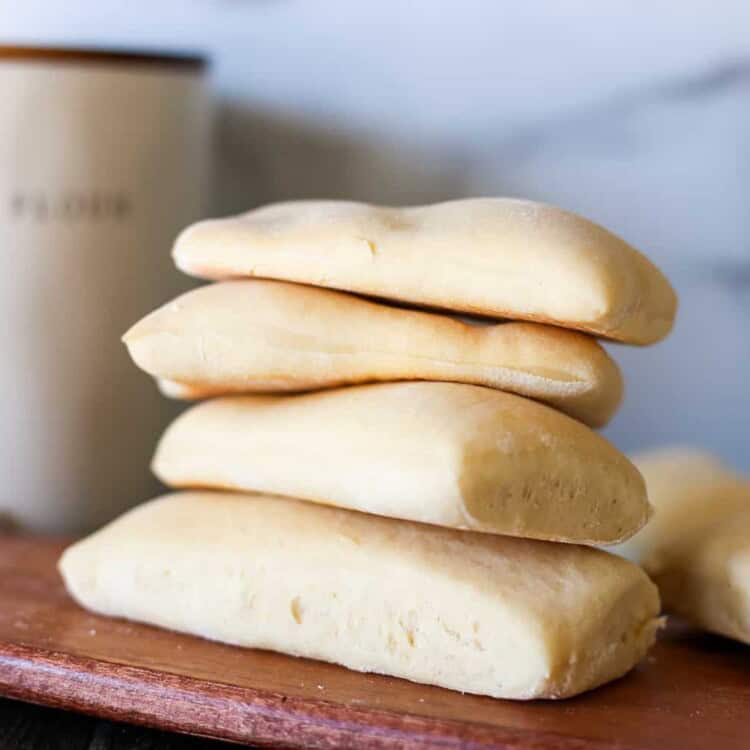 Panini Bread
Panini Sandwich Bread that is homemade press-worthy perfection!
Yield:
8

–

10

panini rolls

1

x
Prep:
20 minutes
Cook:
14 minutes
Total:
34 minutes
Ingredients
1 1/4

cups

milk, slightly warmed

1

beaten egg

4 tablespoons

butter, divided

1/4

cup

white sugar

1/2 teaspoon

salt

3 3/4

cups

all-purpose flour

1 1/4 teaspoons

quick rise yeast
Before You Begin! If you make this, please leave a review and rating letting us know how you liked this recipe! This helps our business thrive & continue providing free recipes.
Place the ingredients in the bread machine in this exact order and don't stir: milk, beaten egg, 2 tablespoons butter, sugar, salt, flour, and quick rise yeast.
Select dough setting. (Mine takes 90 minutes.)
When cycle is complete, turn the dough out onto a floured surface and roll it out into the shape of a rectangle. Use lots of flour to prevent sticking. Cut the dough into 8-10 rectangle-shaped pieces.
Place on a parchment lined baking sheet. Cover and let rise until doubled, about 45 minutes.
Preheat the oven to 350°F.  Melt 2 tablespoons butter in the microwave and brush the paninis with it.
Bake for 12-14 minutes.