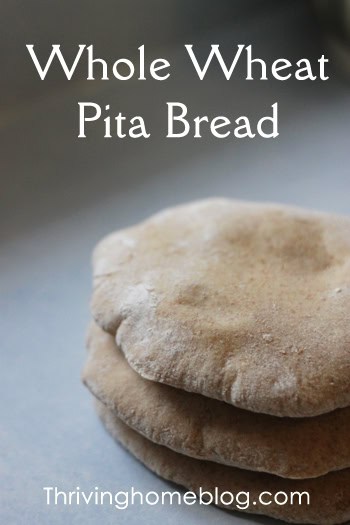 I'm excited to share this recipe with you for a lot of reasons. First of all, I've been on a hummus and pita bread kick. One of my favorite lunches putting a little olive oil and sea salt on pita bread, toasting it and dipping it in hummus. Add a little feta and cucumber and make it super yummy! My husband calls it my "chick lunch" (and he's probably right- I doubt many guys are having that for lunch) but I love it.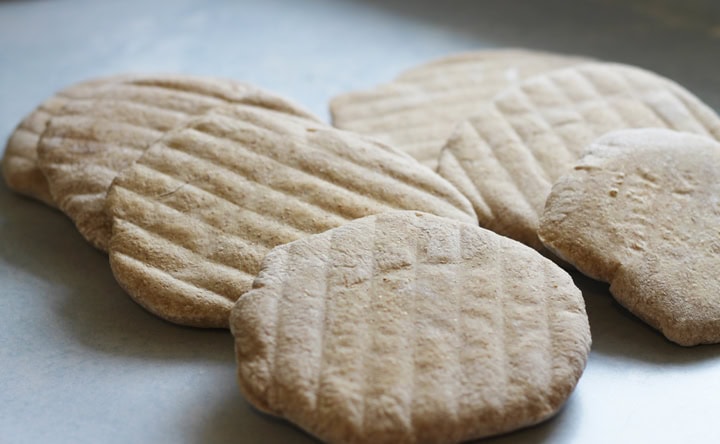 Anyway, since I've been on this pita bread kick, I thought it'd be worth looking into seeing if I could make my own pita bread with my bread machine. I dug up this pita bread recipe from food.com and gave it a try.
It was a success! I still have a few in my freezer for future lunches.
Want to try to make your own?
Whole Wheat Pita Bread Recipe
Ingredients
1 1/8 cups water, warm
1 tablespoon olive oil
1 1/2 cups bread flour
1 1/2 cups whole wheat flour
1 teaspoon salt
1 1/2 teaspoons white sugar
1 1/2 teaspoons active dry yeast
Directions
Put all the ingredients in your bread machine and set it on the dough setting.
1. Turn dough onto a lightly floured surface. Gently roll and stretch dough into a 12 inch log.
2. With a sharp knife, divide dough into 8 pieces.
3. Roll each into a smooth ball. With a rolling pin, roll each ball into a 6 to 7 inch circle.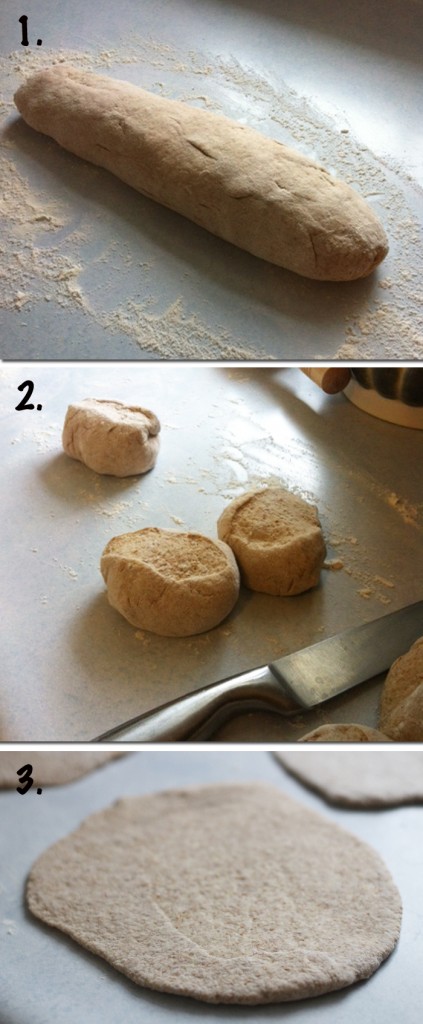 4. Set aside on a lightly floured countertop. Cover dough with a towel. Let pita dough rise about 30 minutes until slightly puffy.
5. Preheat oven to 500 degrees. Place 2 or 3 pitas on a wire cake rack. (I used my cookie drying rack).
6. Place cake rack directly on oven rack. Bake pitas 4 to 5 minutes until puffed and tops begin to brown.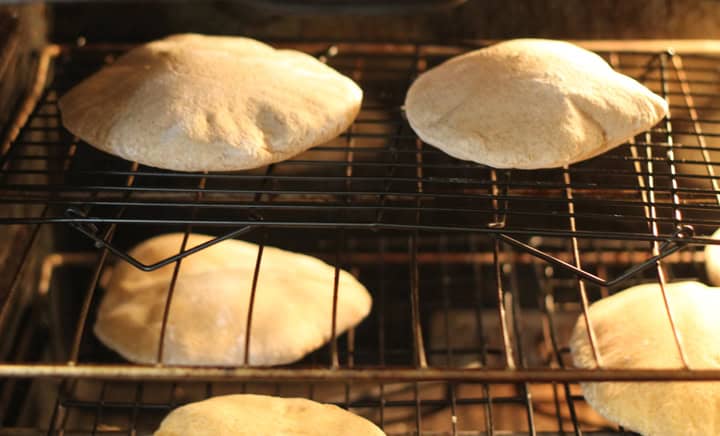 7. Remove from oven and immediately place pitas in a sealed brown paper bag or cover them with a damp kitchen towel until soft. I used the damp kitchen towel option. Look at that steam rising! I left them under the towel for about 3-5 minutes.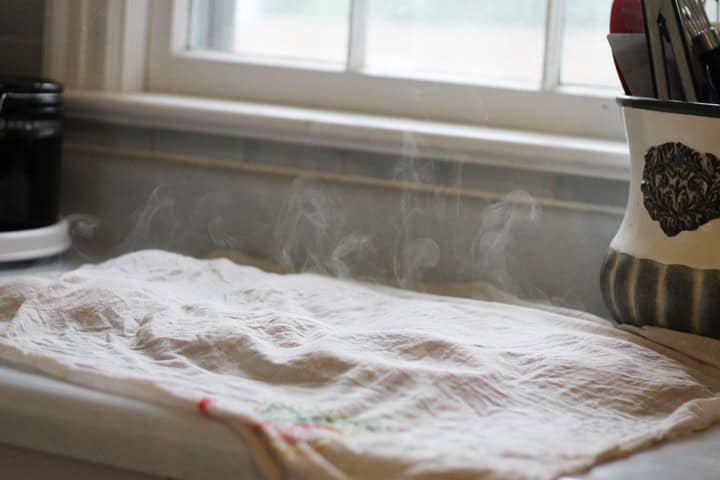 Once pitas are softened, either cut in half or split top edge for half or whole pitas. (I didn't do this because I wanted to freeze mine for future use).
They can be stored in a plastic bag in the refrigerator for several days or in the freezer for 1 or 2 months.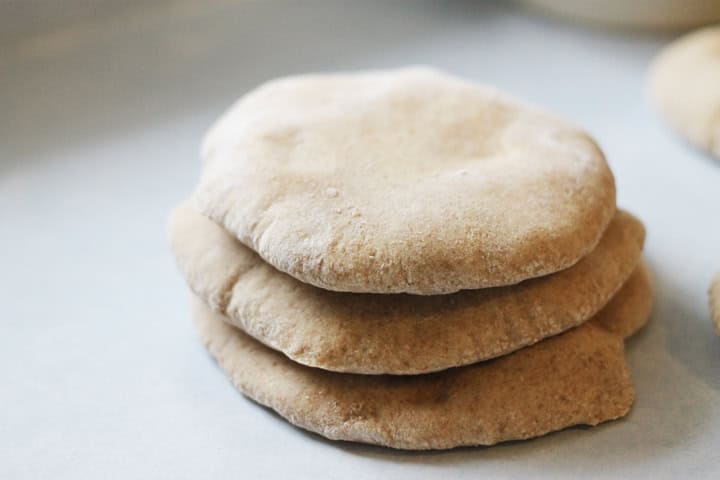 Like I said, I am so pleased at how well these turned out! They were easy to make and easy to store for future "chick lunches.' Give them a try!
Here are a few other bread machine recipes if you're interested!
https://thrivinghomeblog.com/wp-content/uploads/2013/07/homemade-pita-bread.jpg
480
720
Polly Conner
https://thrivinghomeblog.com/wp-content/uploads/2019/10/thrivinglogo.png
Polly Conner
2013-07-15 05:15:19
2020-11-13 06:53:49
Whole Wheat Pita Bread