This post may contain affiliate or sponsored links. Please read our disclosure policy.
I make this easy, homemade Taco Meat recipe for my family weekly! It's the perfect blend of spices and ratio of meat to seasoning. Done in less than 20 minutes and so tasty.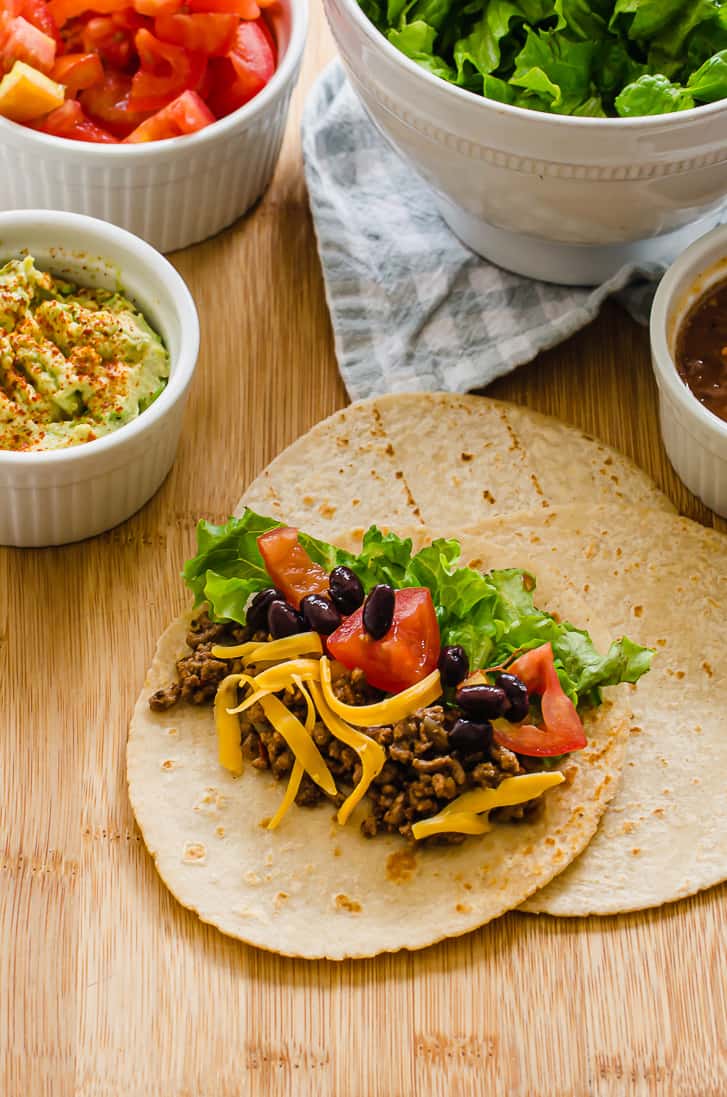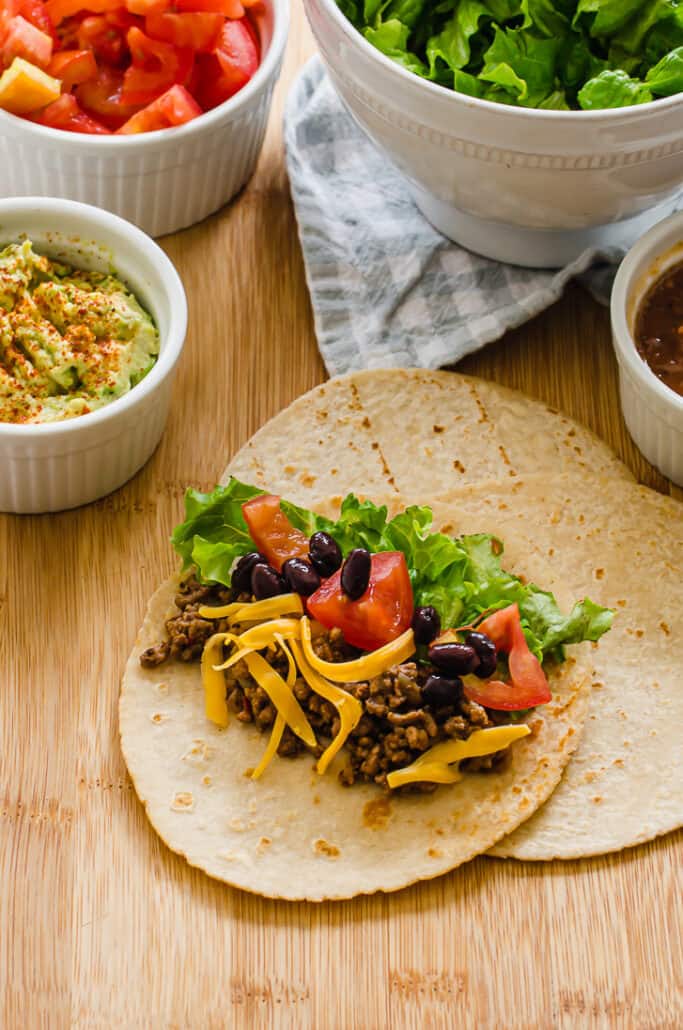 4 Reasons to Make This Recipe (in Bulk Preferably)
Easy: Our Homemade Taco Seasoning only takes minutes to make. After that you'll simply brown up the meat and let it simmer to perfection in the seasoning blend.
Healthier: Making taco seasoning at home minimizes the sodium, sugar, preservatives, and additives that come in store-bought packets.
Versatile: Use it in taco shells, burritos, baked nachos, in quesadillas, or even over a salad. Taco meat can be used in SO many ways.
Easy to double and freeze: Taco meat freezes and thaws beautifully. Because of its versatility, it's an ideal recipe to stock the freezer with. We'll show you how.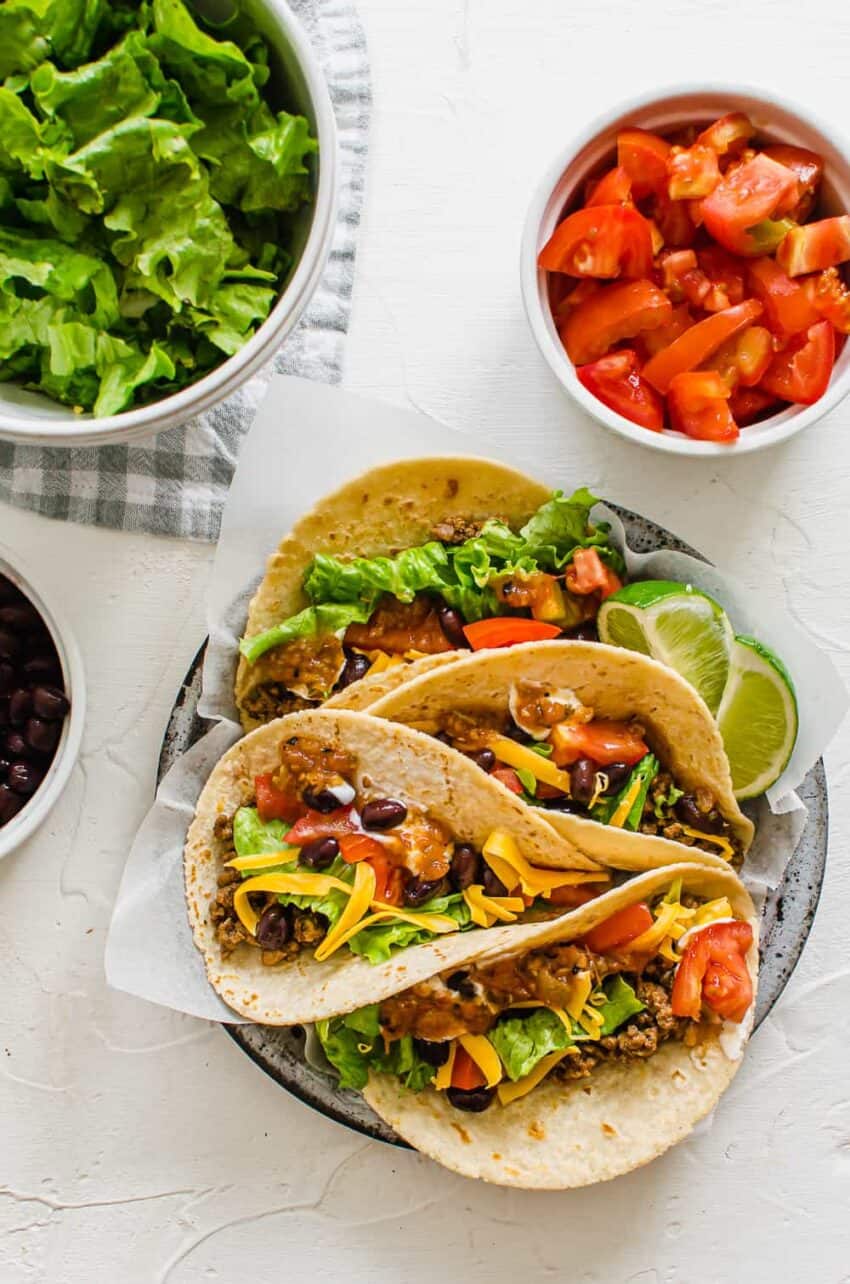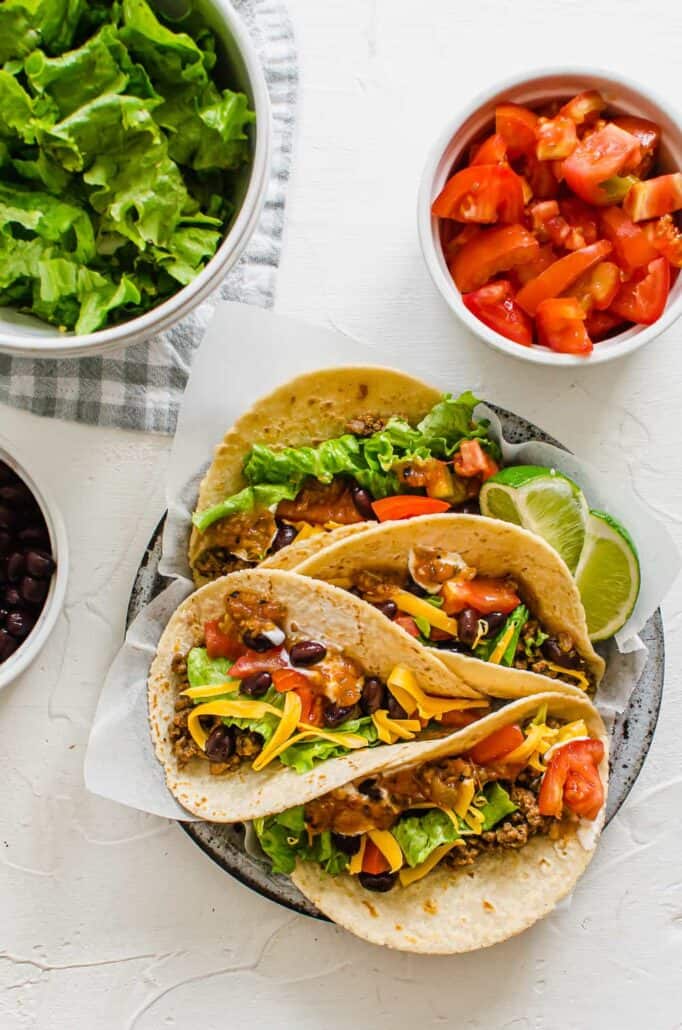 Check your pantry, fridge, and freezer and then grab any remaining ingredients from this list:
How to Make Taco Meat
I've been using this method and seasoning blend for my family for many, many years now. Check out how easy it is…
In a small bowl or Mason jar, combine all of the taco seasonings and whisk or shake them together.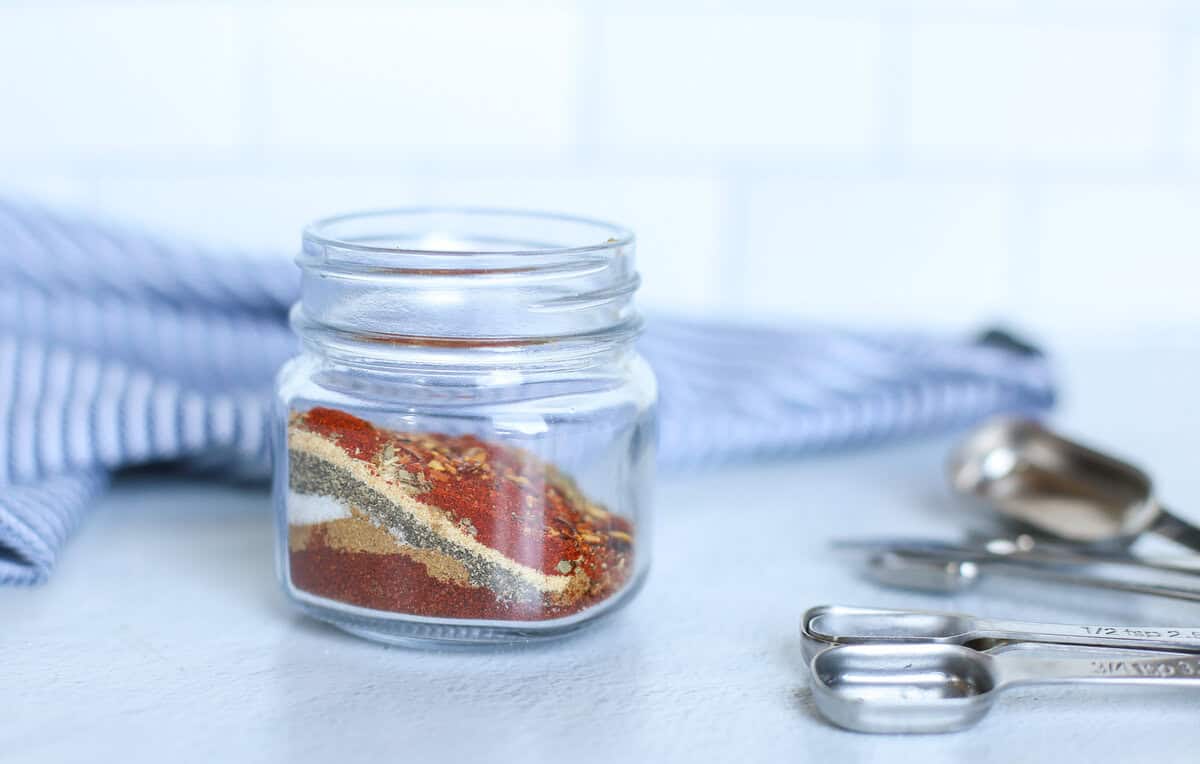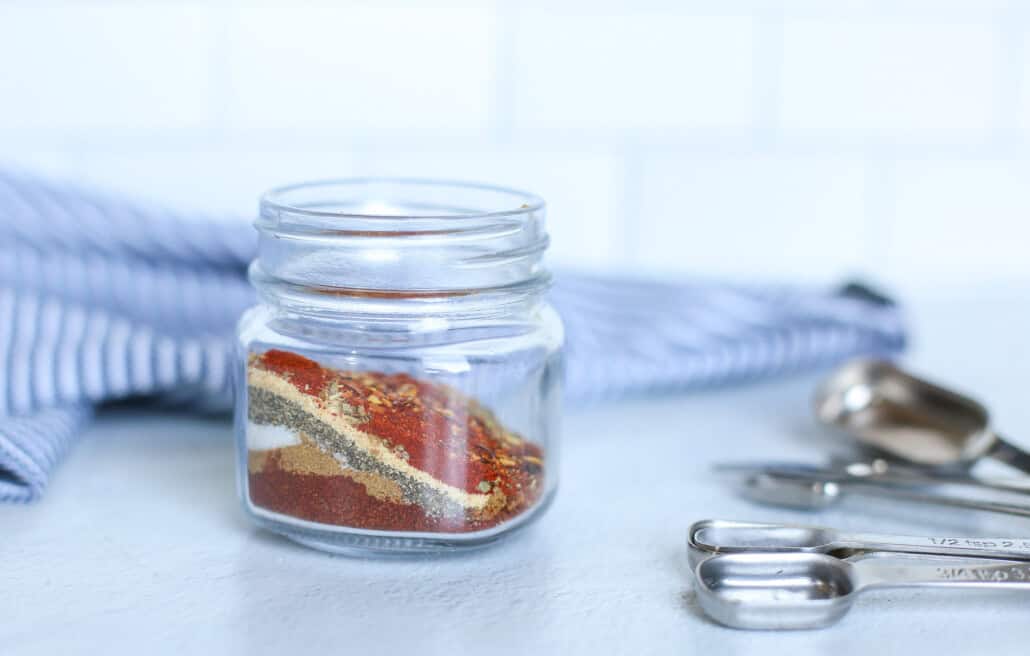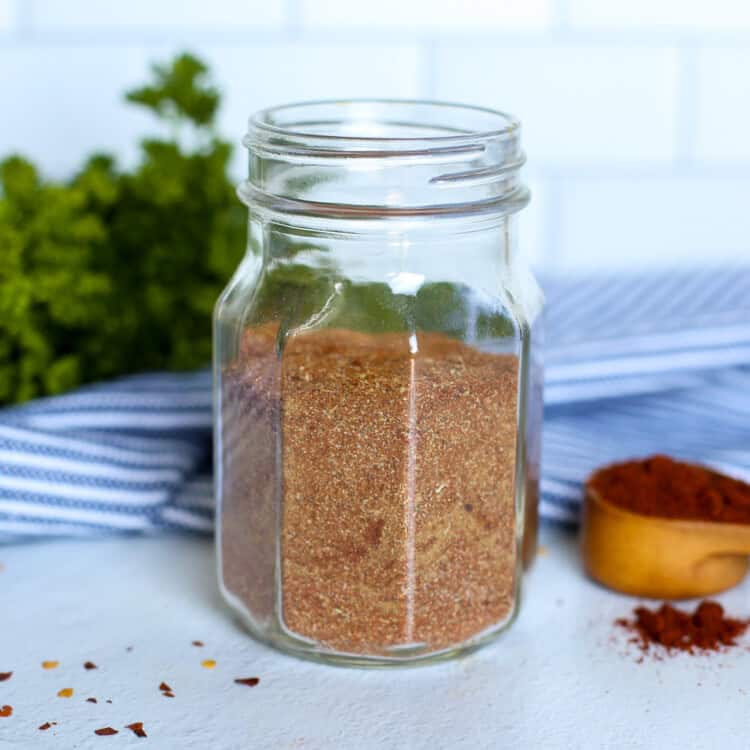 Pro Tip
Triple or quadruple the batch and store the seasoning in a large Mason jar. I almost always have a batch of our Taco Seasoning stored with my other seasonings.
In a large skillet, heat the oil over medium-high heat. Sauté diced onion, stirring frequently, until softened, 4 to 5 minutes. Stir in garlic and cook for 30 to 60 seconds more.
Add ground beef (or chicken or turkey) and cook for 5-7 minutes, or until no longer pink, breaking up the meat with a wooden spoon as it browns. Drain off excess grease.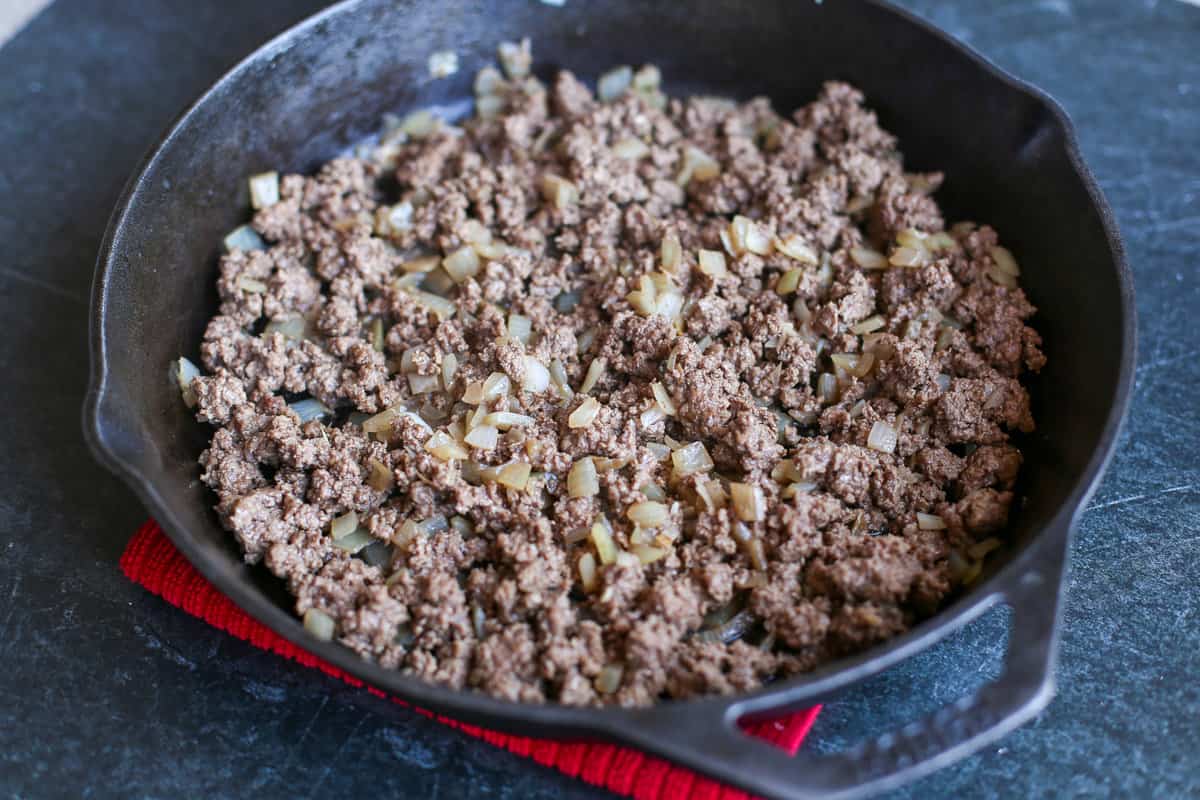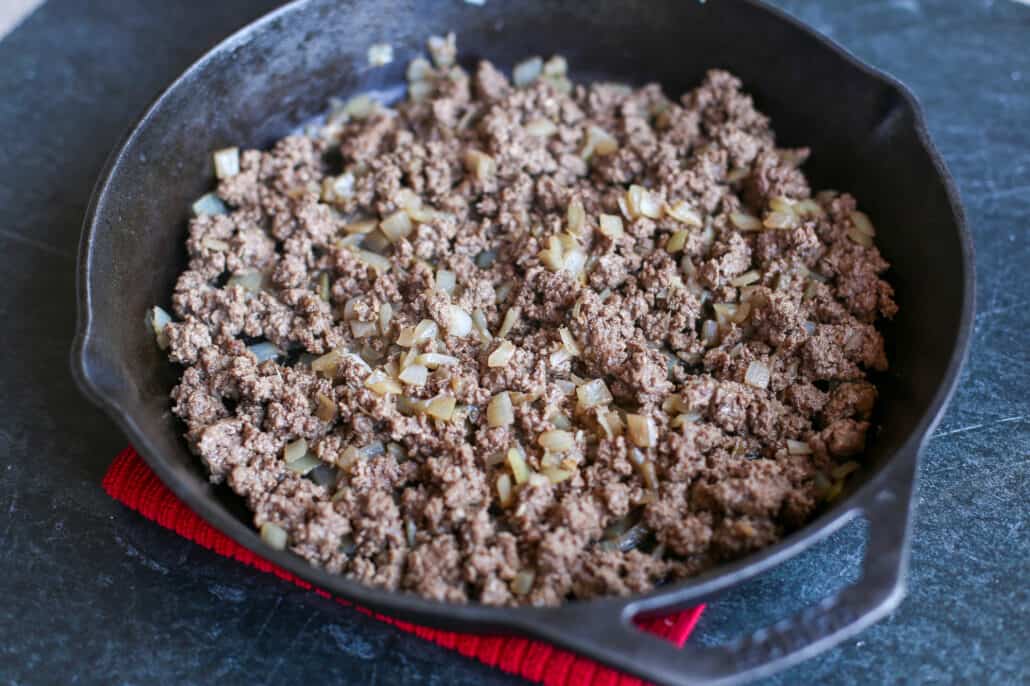 Add the Seasoning and Broth
Sprinkle the taco seasoning mixture over the meat and stir until coated.
Add in broth OR water and bring to a simmer.
Reduce the heat to medium-low and simmer, uncovered, until the mixture has reduced some, about 5 minutes.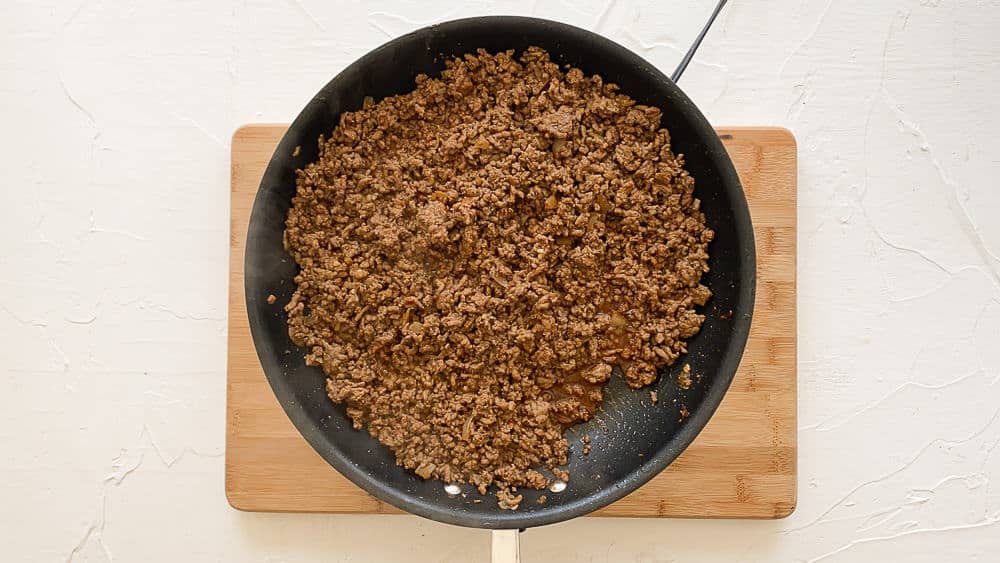 There are SO many ways to utilize the homemade taco meat you just made. Here are some ideas:
Taco Bar – Lay out a variety of ingredients and let everyone assemble their own tacos. We'll give you loads of topping ideas.
Baked Nachos – Sprinkle your taco meat over tortilla chips and top with cheese. After baking you will add toppings galore.
Ground Beef Quesadillas – Spread the taco meat and cheddar cheese between two tortillas to make a delicious quesadilla.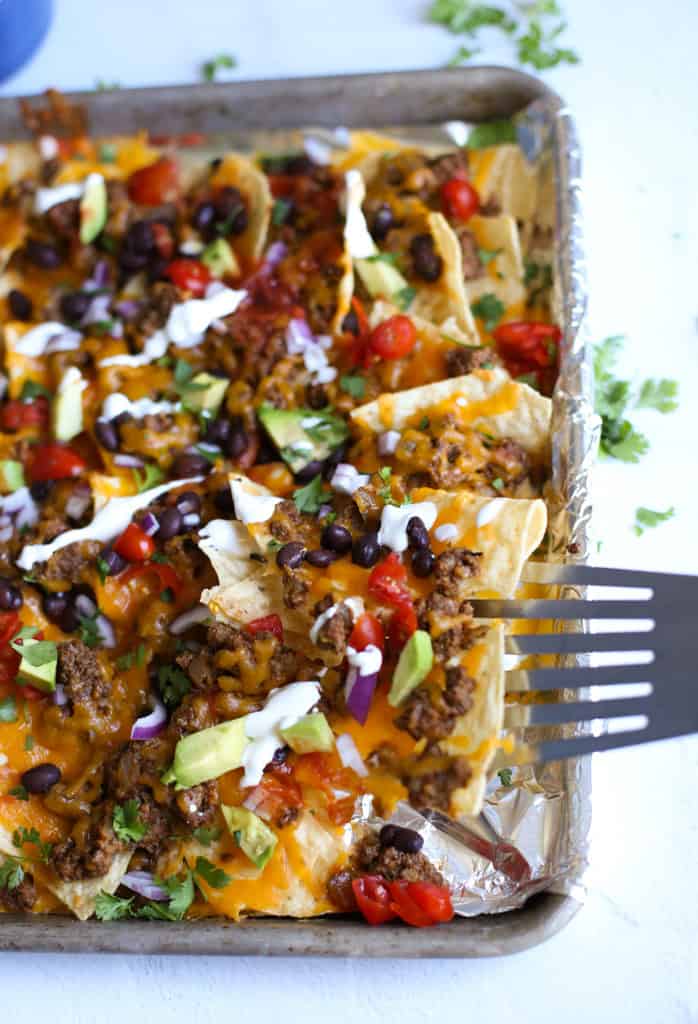 Can You Freeze Taco Meat?
Freezing Taco Meat is a great use of your time. In fact, making freezer meals in general is a huge time-saver, money-saver, and sanity-saver!
Freeze For Later: Cook the meat as directed, then let the mixture cool completely. Place it in a freezer bag, seal and freeze. Optional: In separate bags, freeze about 2 cups of shredded cheese and soft tortillas along with the meat, to complete your kit.
Prepare For Later: Let all ingredients thaw in the refrigerator. Warm the meat in the microwave and serve as directed. (Note: You can also use the defrost setting on the microwave to thaw the taco meat.)
FAQs
Can you use different types of meat?
Yes, you can use other types of ground meat, such as ground chicken or ground turkey. Each type of meat will have a slightly different flavor, but the seasoning can be adjusted to suit your taste preferences.
Can you make taco meat ahead of time?
Yep. I do this all the time. It's a perfect meal for nights everyone eats at a different time. It can be stored in the refrigerator for 3-4 days or in the freezer for 3-6 months. Just reheat when you want to serve it.
Side Dish Ideas
No matter how you decide to serve up your taco meat, here are some delicious Mexican-inspired side dishes to go with it.
Did you make this? Snap a photo and tag us on Instagram at @thrivinghome so we can see your creations and cheer you on!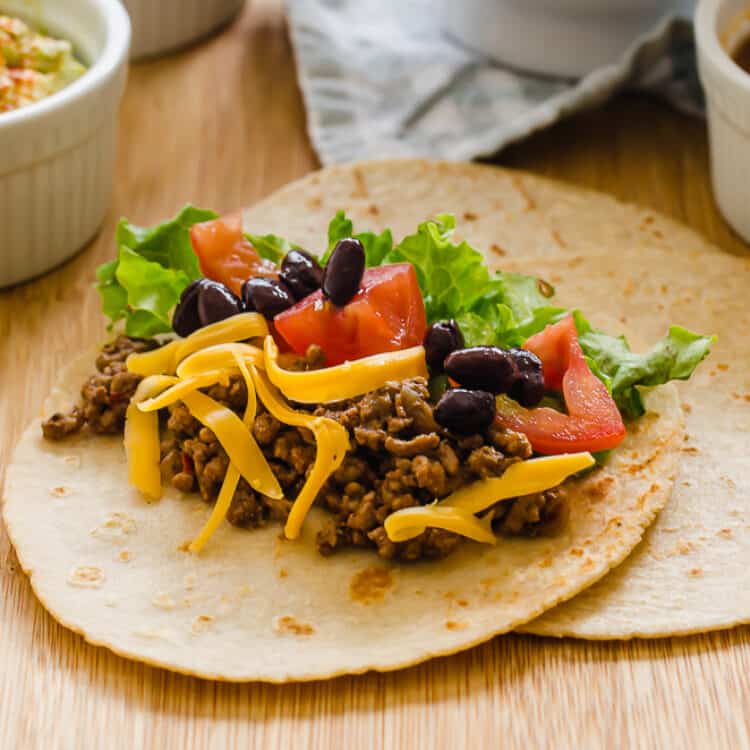 Taco Meat
Spice up your mealtime with delicious homemade taco meat. Our easy-to-make recipe will have your taste buds dancing with its perfect blend of spices and ground beef. Done in less than 20 minutes!
Prep:
3 minutes
Cook:
17 minutes
Total:
20 minutes
Photos and video by Whitney Reist of Sweet Cayenne.