10+ Healthy & Delicious Soup Recipes
Updated: 9/8/22
This post may contain affiliate or sponsored links. Please read our disclosure policy.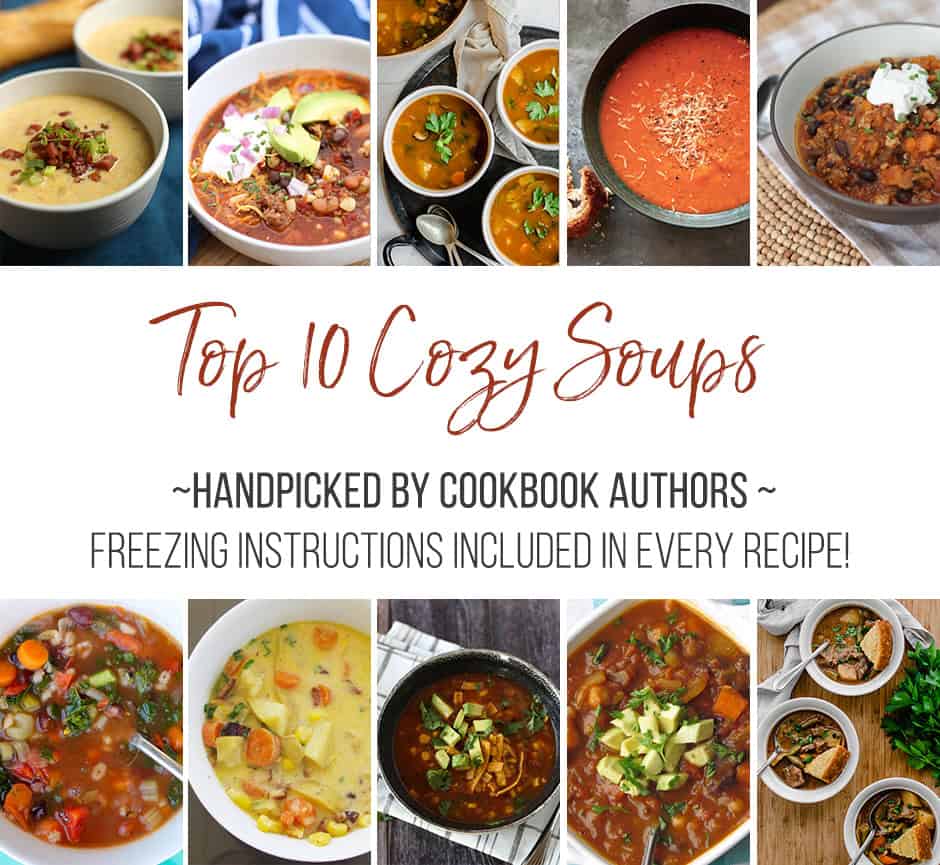 Having a stash of healthy soups in the freezer can be a game changer. In addition to curbing the craving for eating out, a great soup can make a healthy family-friendly dinner OR serve as a quick on-the-go lunch. I will say this, once you find a healthy recipe that your family loves, STOCK UP!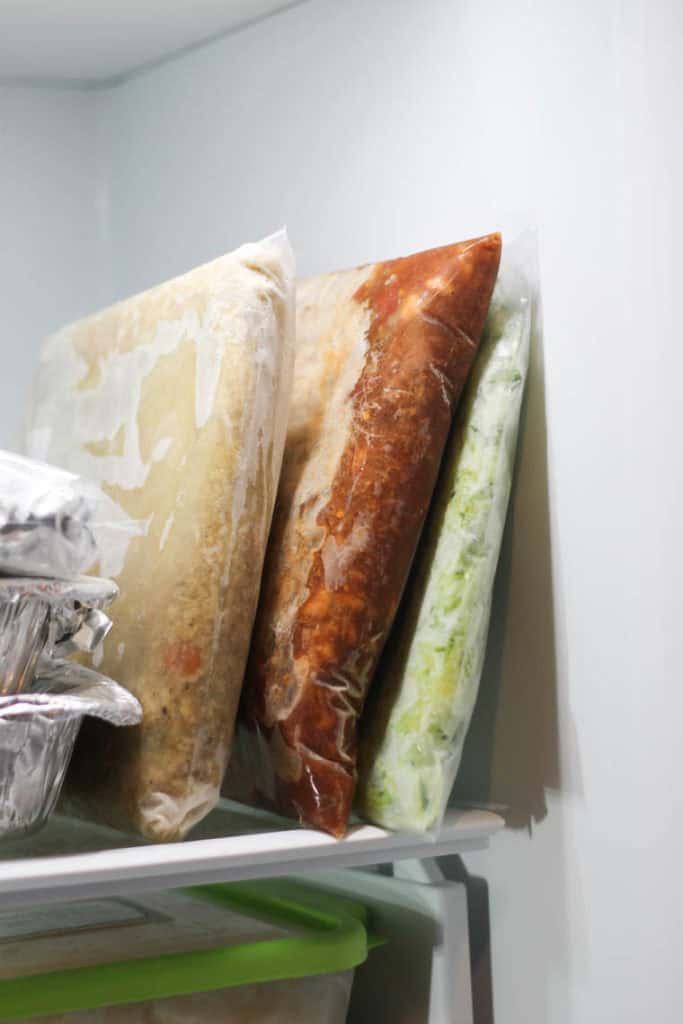 How to Freeze Soups
Wait, what's that you say? You haven't ever ventured into the world of freezing soups? Do not fret, my friends. That's OK. Take my hand and let me guide you. You'll never go back to throwing away leftovers or letting them go bad in the fridge again.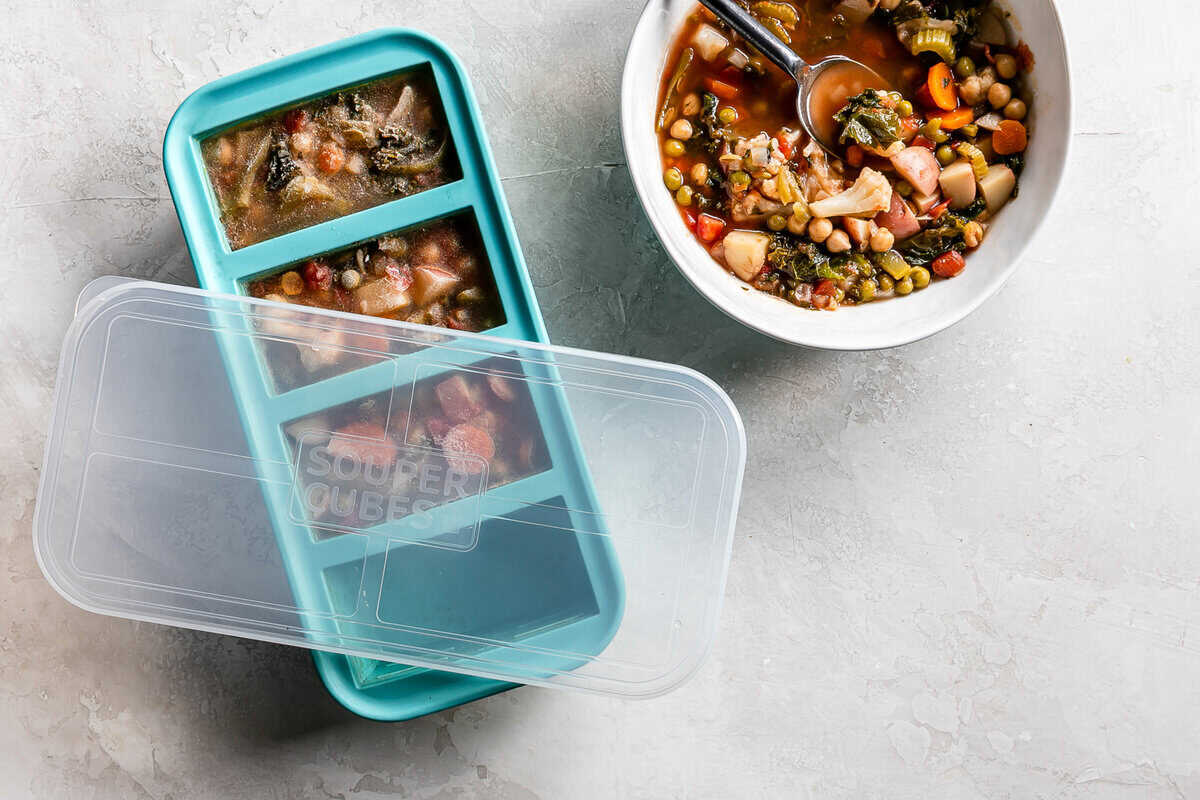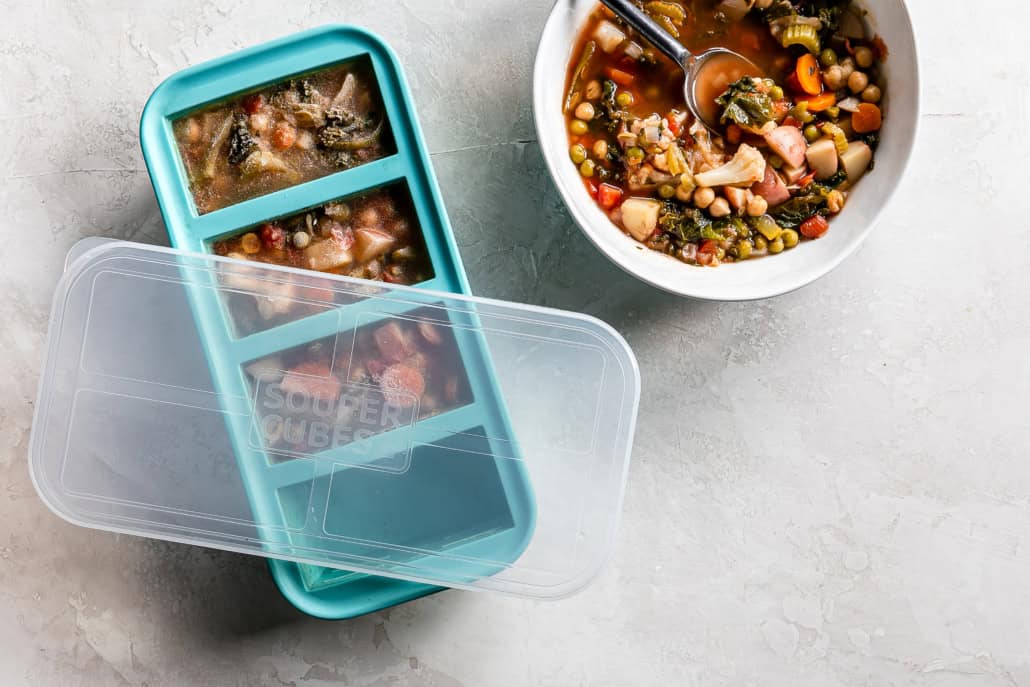 Freezer Meal Option One: Assemble the recipe and freeze it before cooking.

Oftentimes when making a soup recipe, I will simply double the batch. I will cook one for our meal and then freeze the other batch. I find it easiest to use a plastic freezer bag for this method.

When you want to cook it, simply use one of our safe thawing methods and then follow the recipe directions.
Freezer Meal Option Two: Cook the soup recipe as normal but freeze leftovers into serving size portions.

This is my personal favorite method of stocking up on soup. Since I like to have soup for lunch, this method allows me to just warm up one or two portions in the microwave or on the stove without wasting the rest of the batch.

I LOVE using Souper Cubes (picture above) for this type of freezing.
Pro Tip: Let the soup cool completely before putting them in containers

. By letting the soup cool, you'll avoid the freezer meal's worst enemy: freezer burn. It's also important not to put hot soup into a plastic freezer bag or container, as the heat can leach chemicals from the plastic into your food. Let it cool on the counter no more than two hours and then place in the refrigerator after that, if needed.
Ready to eat? Here are a few different methods on warming up your (previously cooked) soup: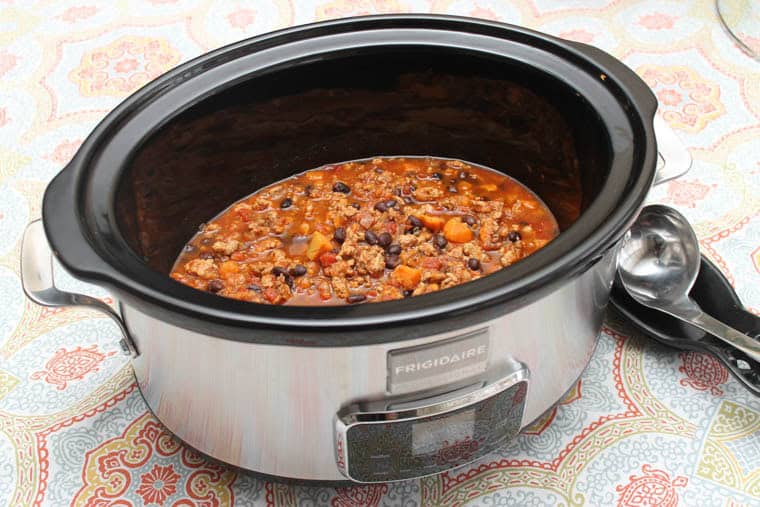 Use a crock pot. I like this approach because it can be done way ahead of time. After soup has thawed safely, just

dump it in and set it to warm.
Use a pot on the stove. Empty thawed contents into a pot. Cook on low and stir occasionally until contents are warmed up and ready to serve!
Microwave your soup. I use a mixed method of first defrosting the soup until it can be chopped apart and then microwaving it on high for 30-60 second increments until the contents are hot. It's worth mentioning that this method can get messy. I often have problems with the soup getting too hot around the edges and making a mess on the walls of my microwave.

Want to cook is straight from frozen? Use your Instant Pot! We've got loads of great information on how to cook freezer meals in the Instant Pot here.
10+ Healthy Soup Recipes
Ready to stock your freezer with soup?
Slow Cooker Cheddar and Bacon Soup – When the air turns crisp and the leaves start to change, making a comforting batch of Cheddar and Bacon Potato Soup is mandatory. Using the slow cooker means your home will smell cozy and delicious, too!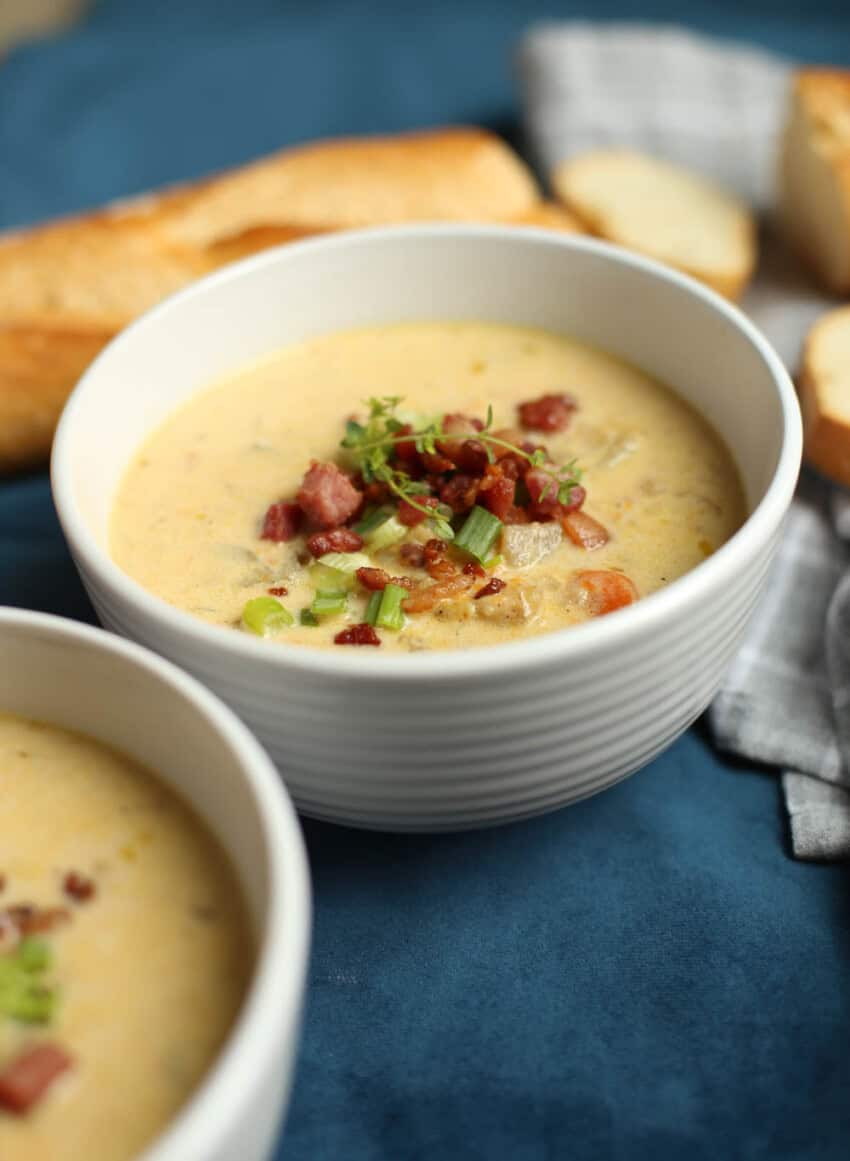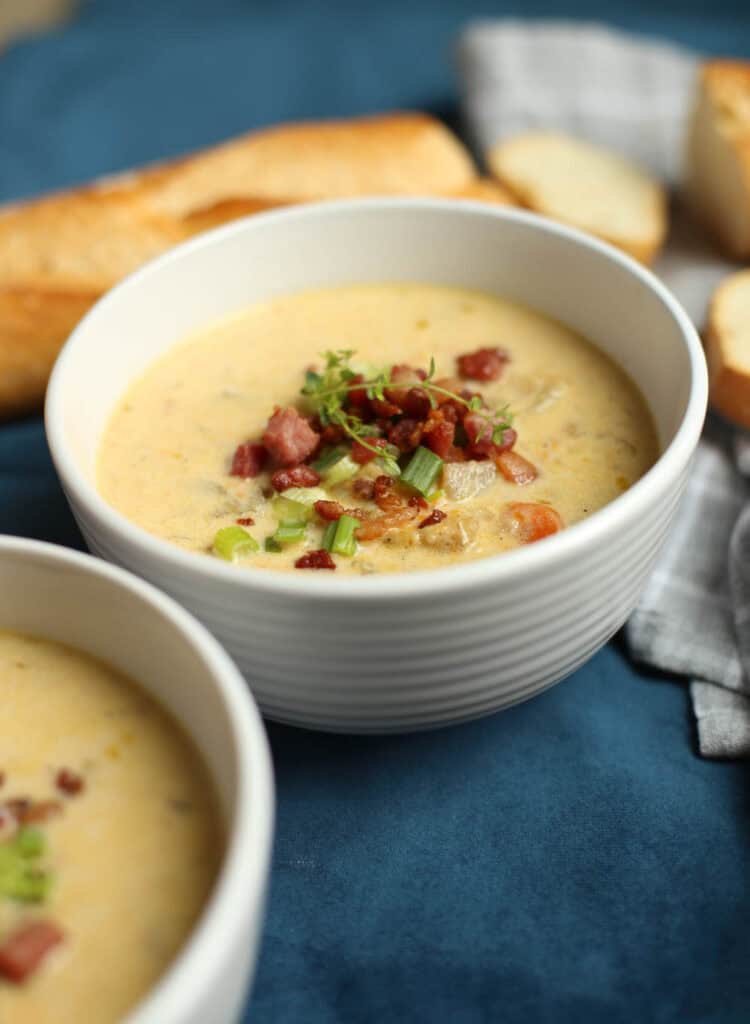 No Peek Stew – Friends, making beef stew gets NO EASIER than this recipe. My mother-in-law taught me this one when I first got married, and I've been serving it up to big crowds ever since. Make ahead and freeze to have on hand for busy nights or when hosting a big group.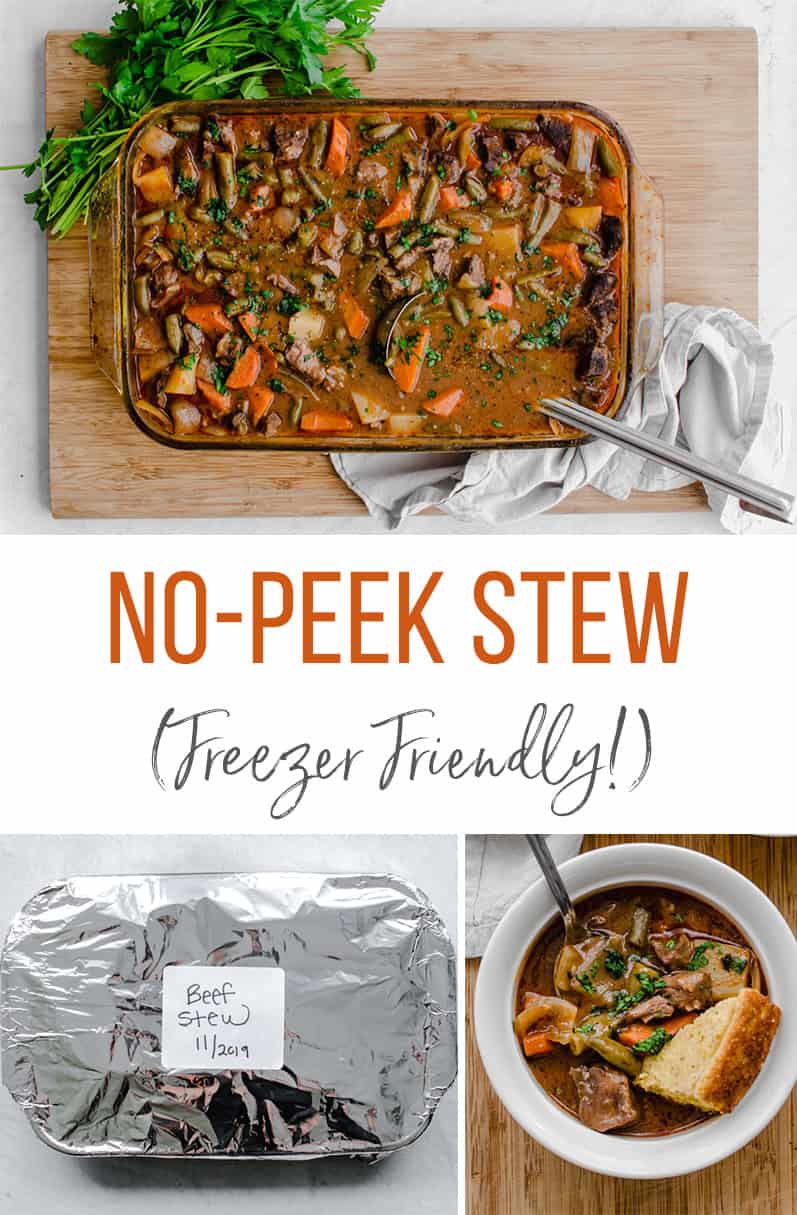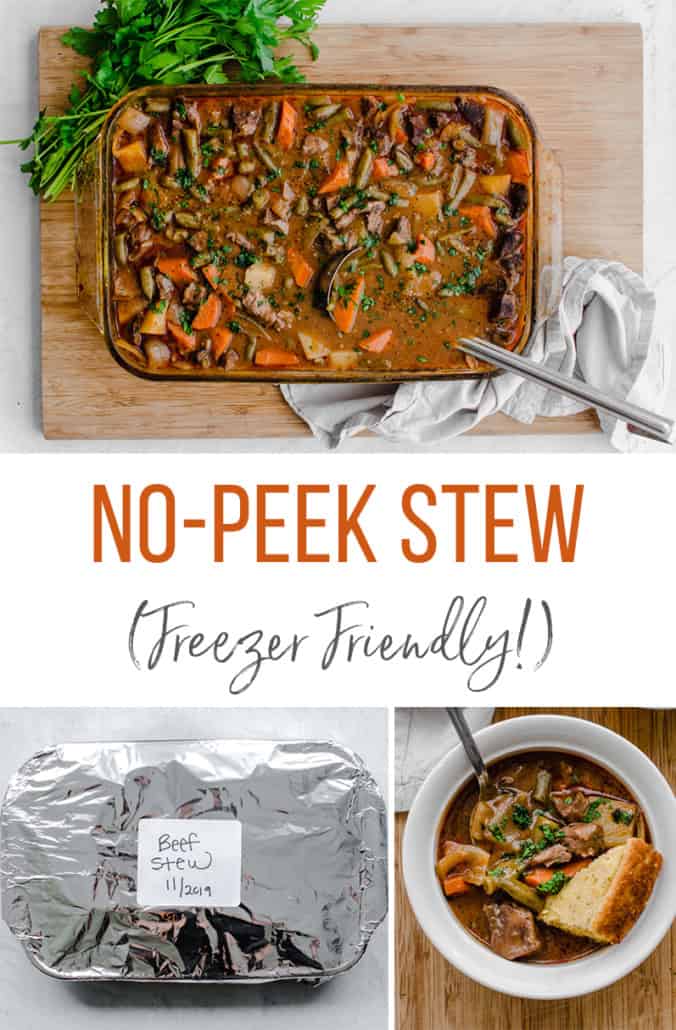 Turkey Chili with Sweet Potato and Black Beans – Look no further for a comforting slow cooker freezer meal. This lean turkey chili is not only hearty and absolutely delicious, but it's also chock full of fiber, protein, and nutrients. This crock pot chili is delicious fresh but is also a great make ahead meal.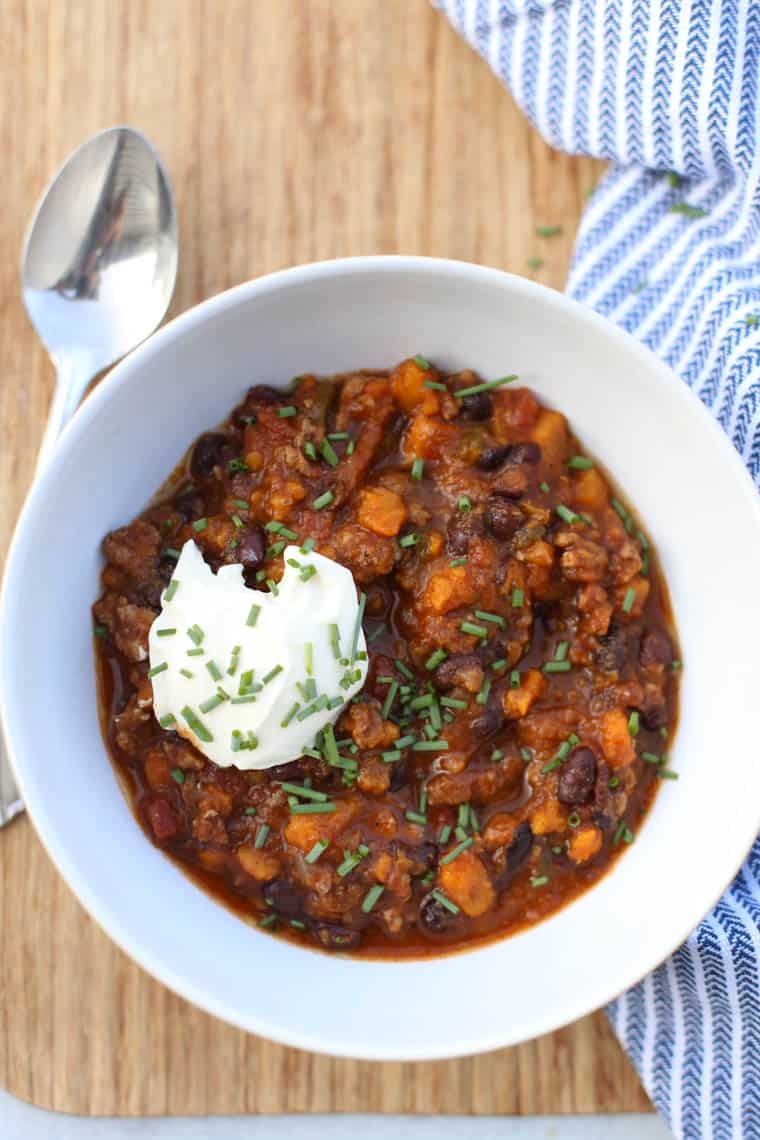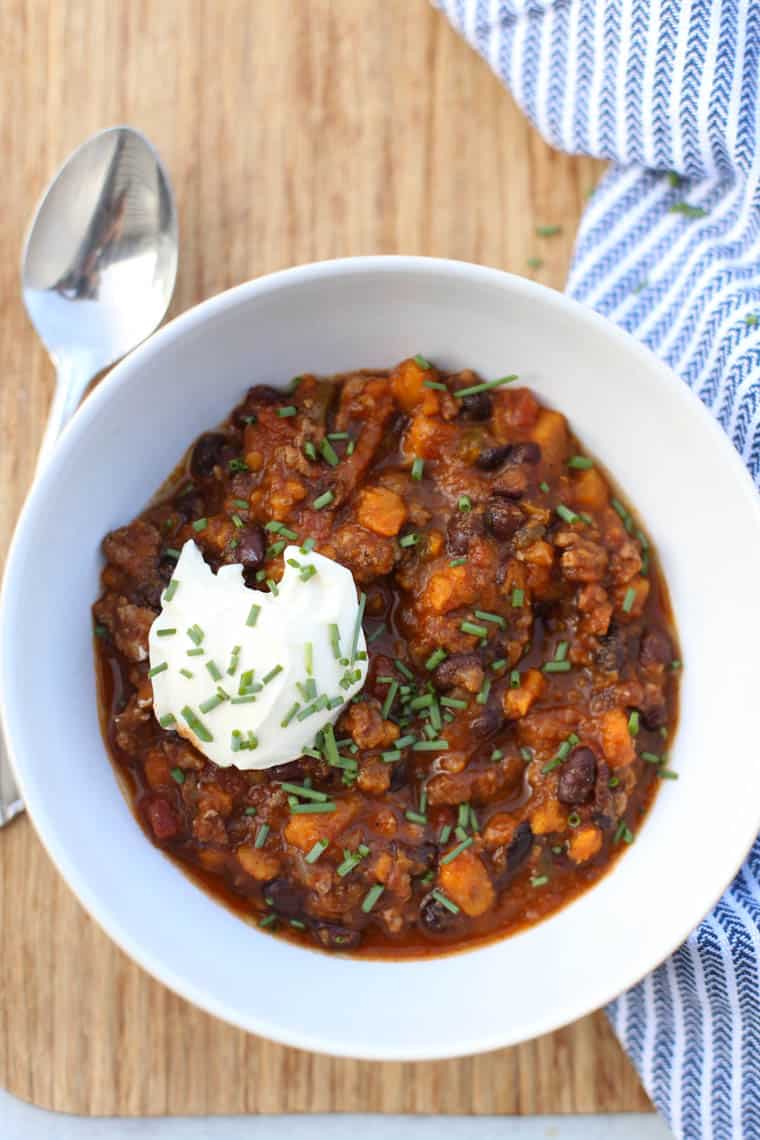 Cancer Fighting Soup – Cancer-Fighting Soup (aka Immune-Boosting Soup) is chock full of vegetables, lentils, and black beans that science has shown helps fight inflammation in the body. Whether you're wanting to help someone with a diagnosis or just eat as healthy as possible yourself, this comforting soup fits the bill.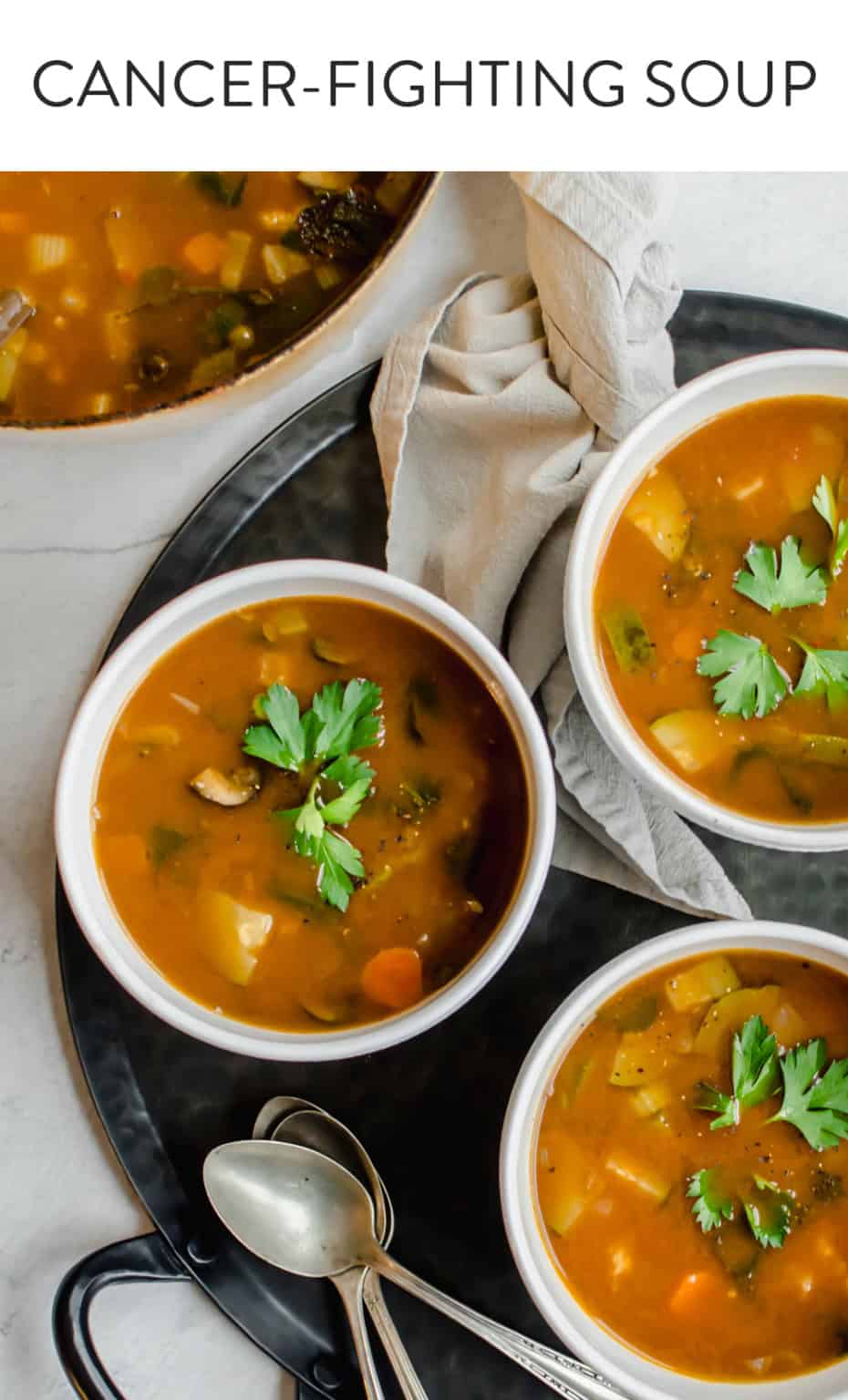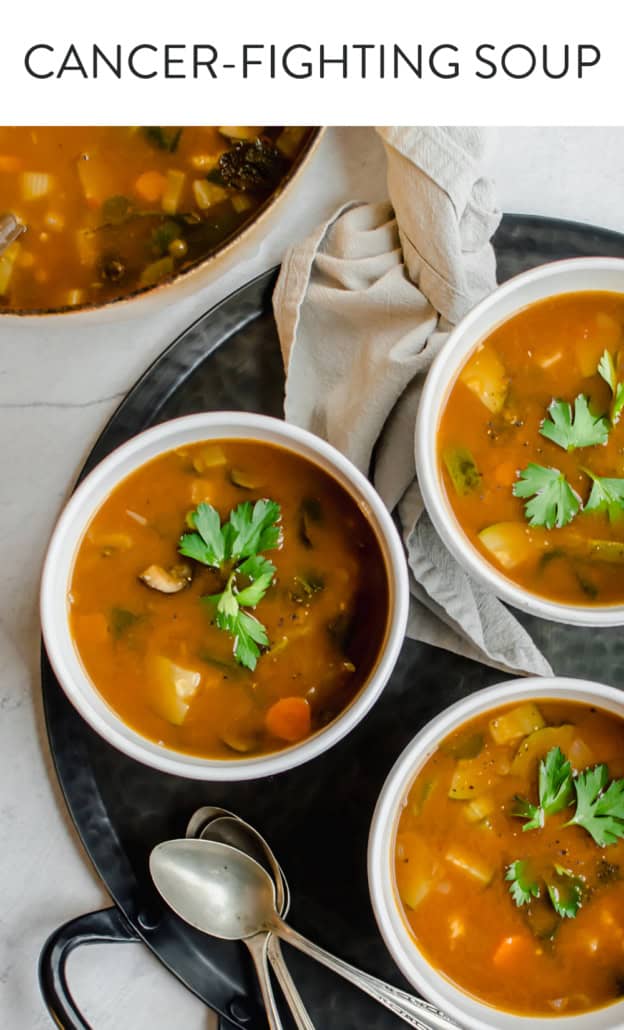 20 Minute Freezable Pumpkin Chili – Want a super nutritious, flavorful recipe that can feed a crowd, won't break the bank, or doesn't take much time? This 20 Minute Freezable Pumpkin Chili gets the job done.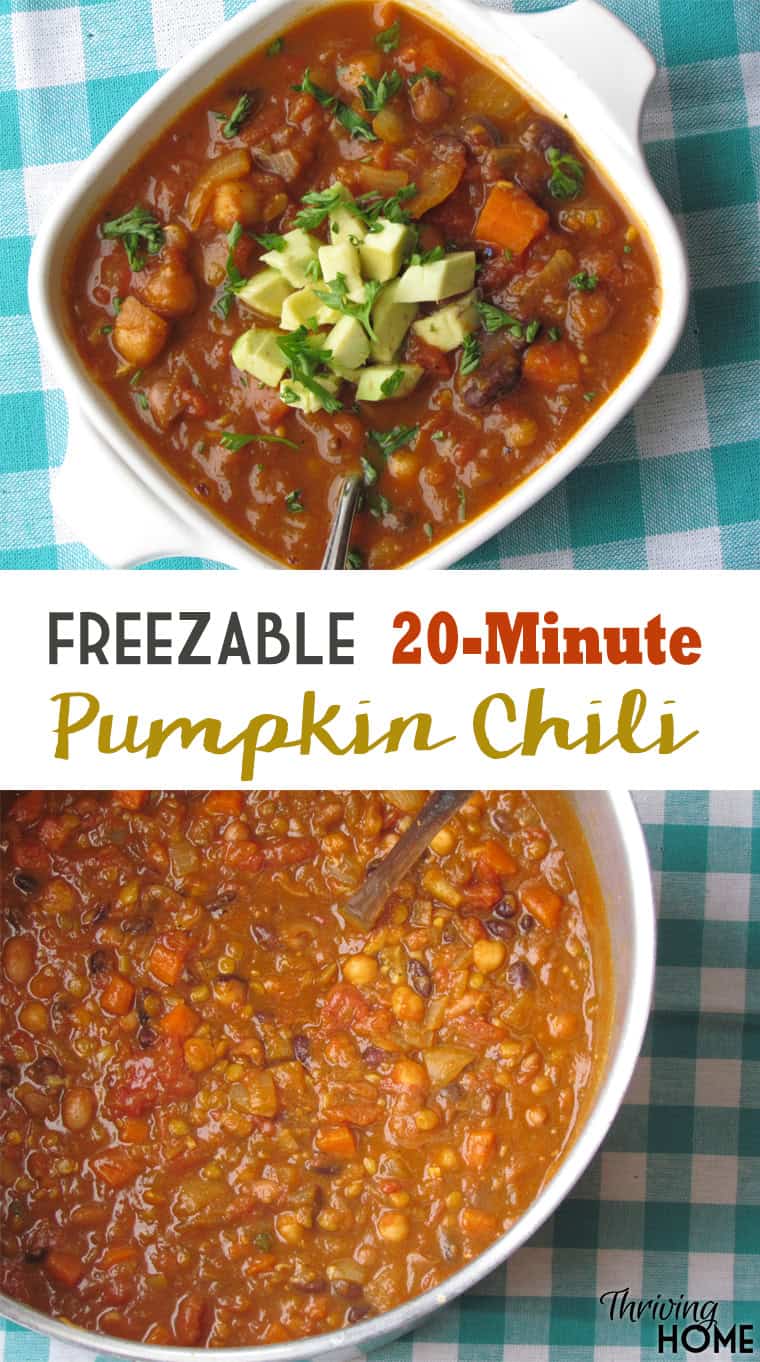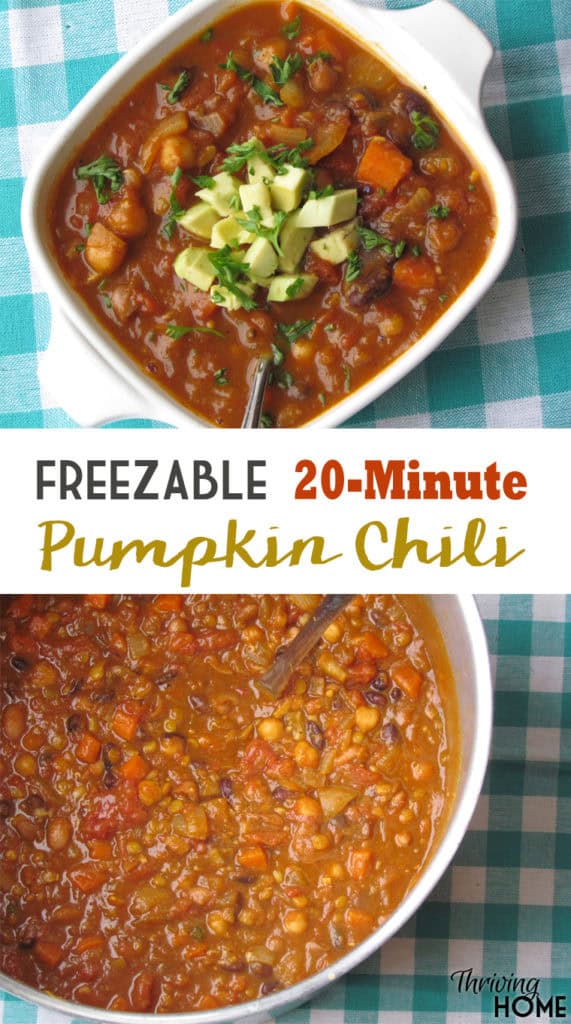 Instant Pot Vegetable Soup – This Instant Pot Vegetable Soup is filled to the brim with hearty vegetables, black beans, and barley. It provides the nutrition you need this winter to boost your immune system and fight off sickness plus amazing taste that will make you want to lick the bowl clean.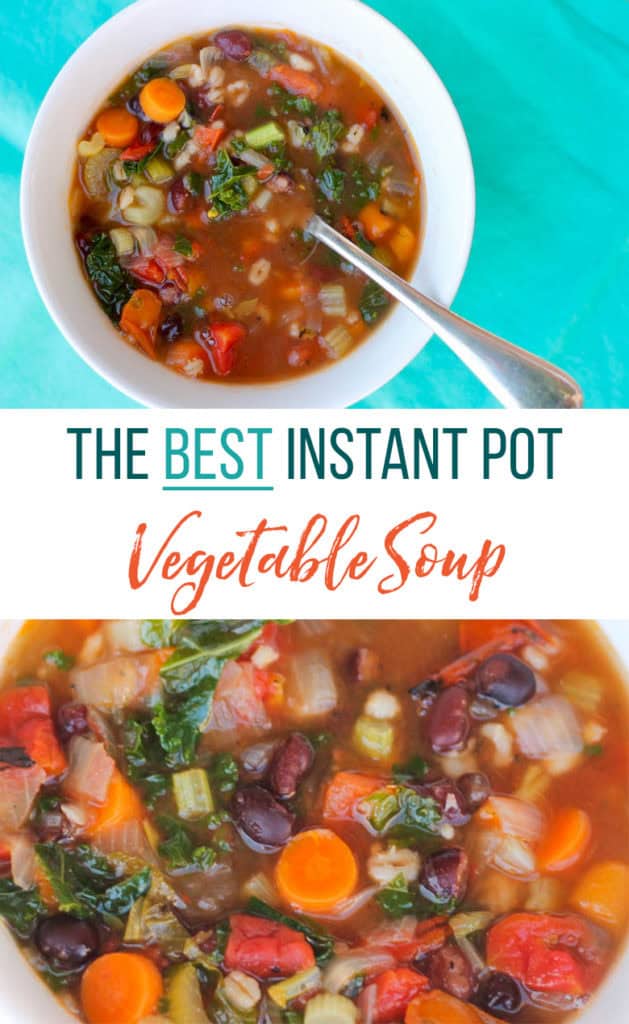 Autumn Chowder – Autumn Chowder Soup recipe. Comfort in a bowl. A great dinner idea for the entire family.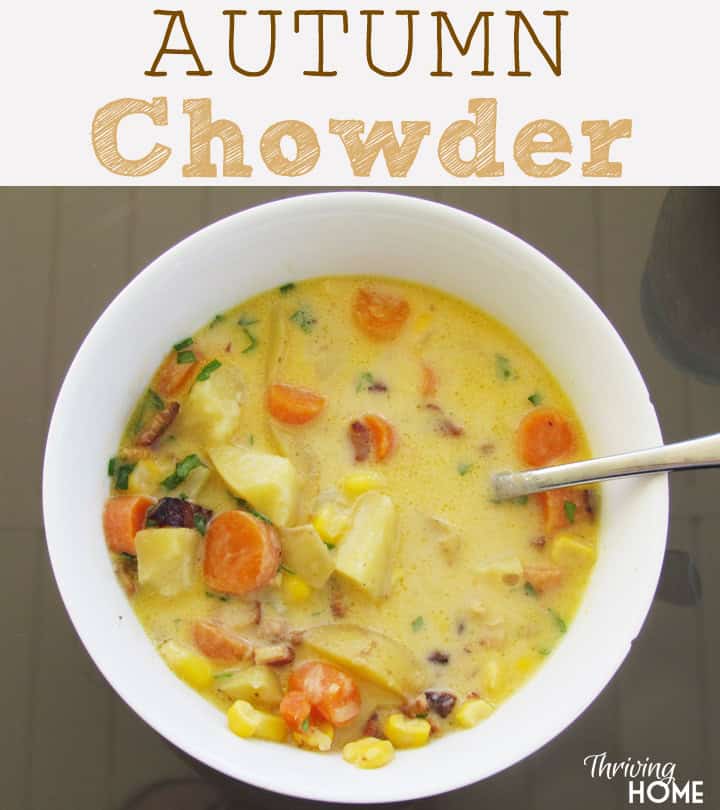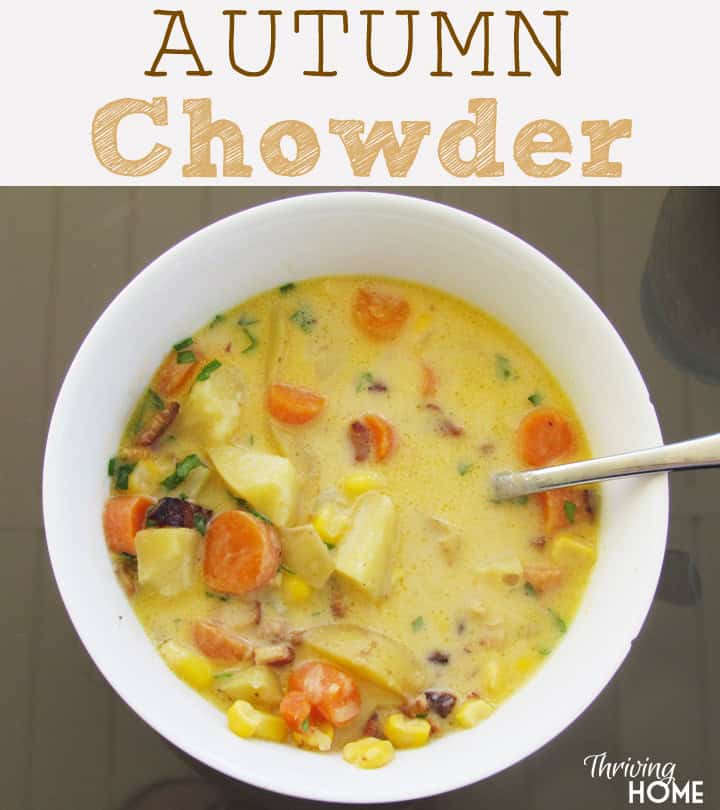 Crowd-Pleaser Mexican Soup – This is the only Mexican Soup recipe you'll ever need. I've been making a variation of this soup for my family and guests for years.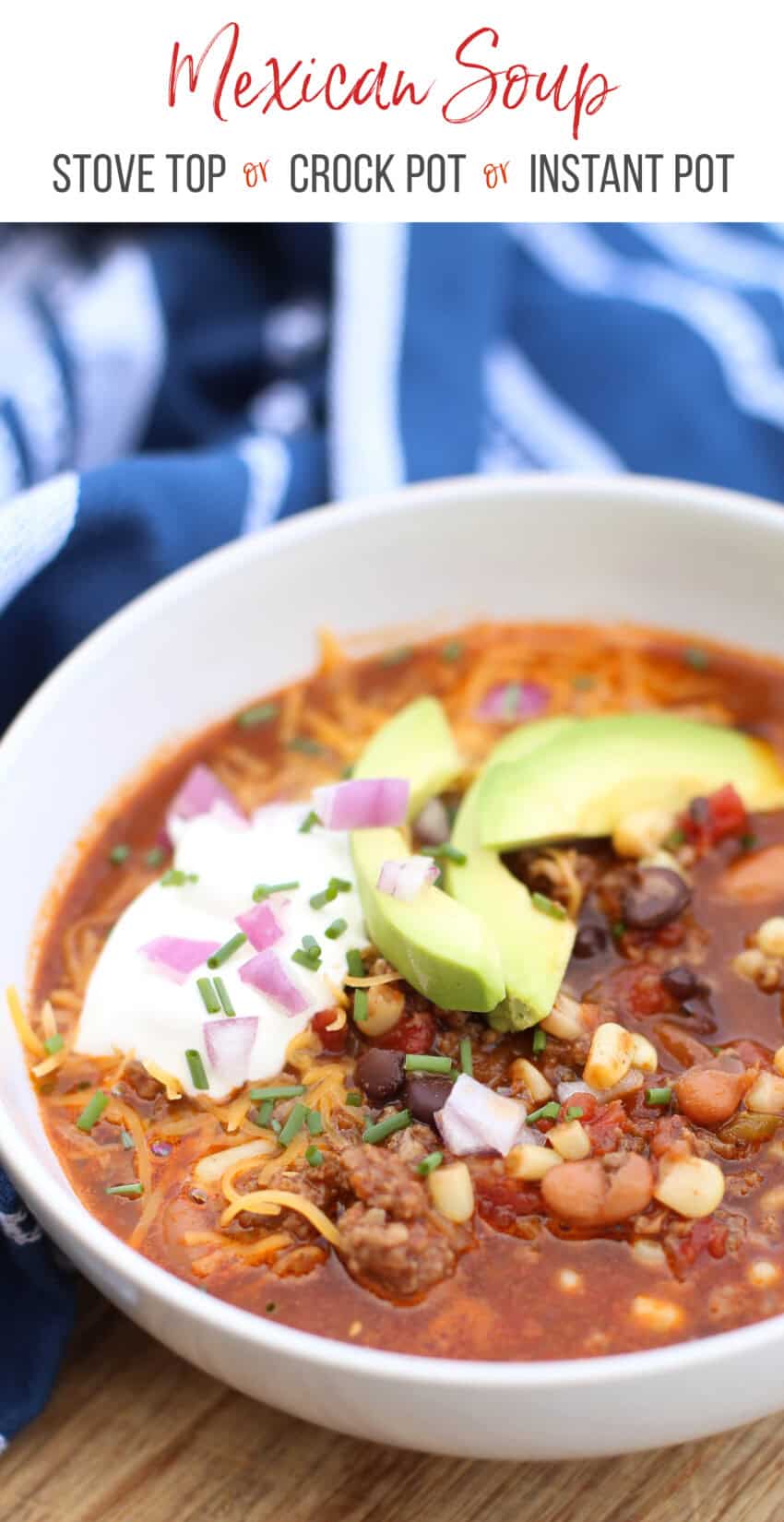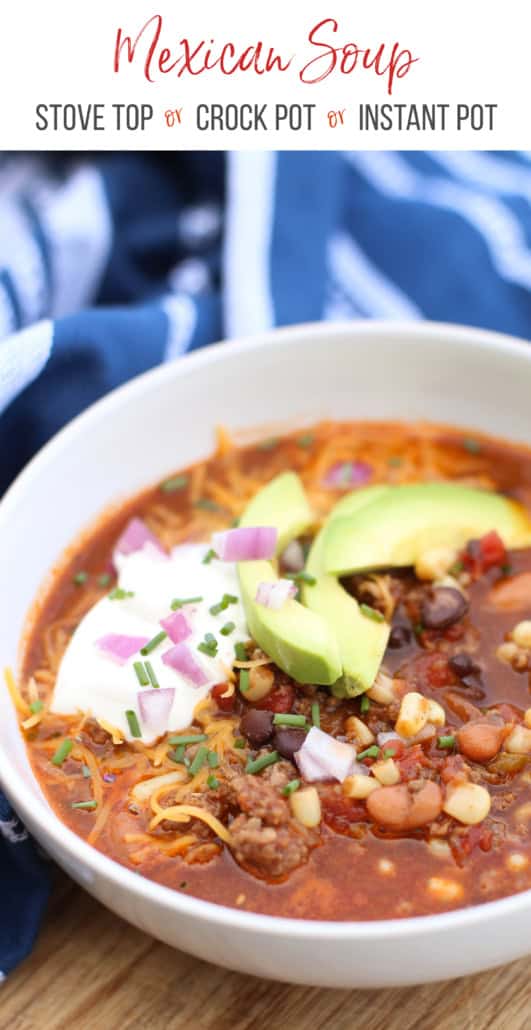 Tomato Bisque – Tomato Bisque: A Panera Bread fake-out recipe. Freezer Friendly, healthy dinner idea!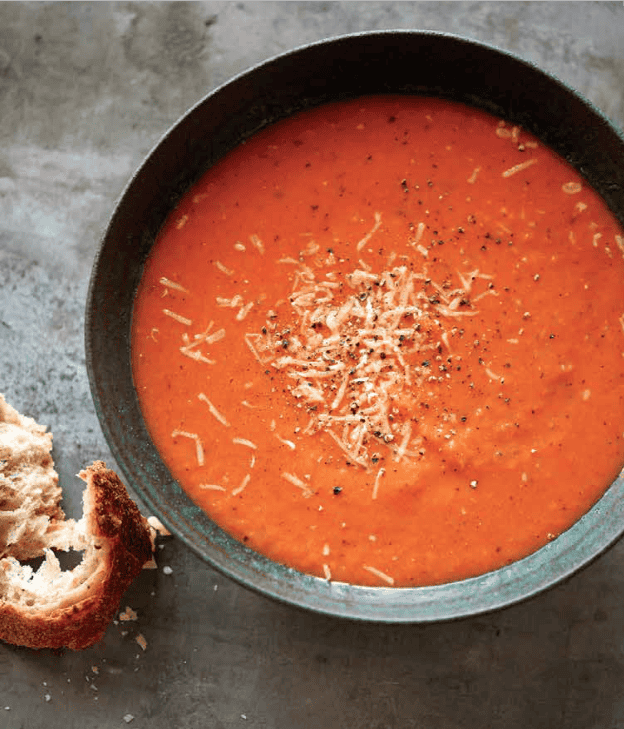 Tortilla Soup – This pantry staple Vegetarian Tortilla Soup recipe is a meatless "one pot wonder" that I've been making and freezing for years for my family. Filled with beans, tomatoes, chilis, corn, and more, it only gets better the longer it sits in the fridge.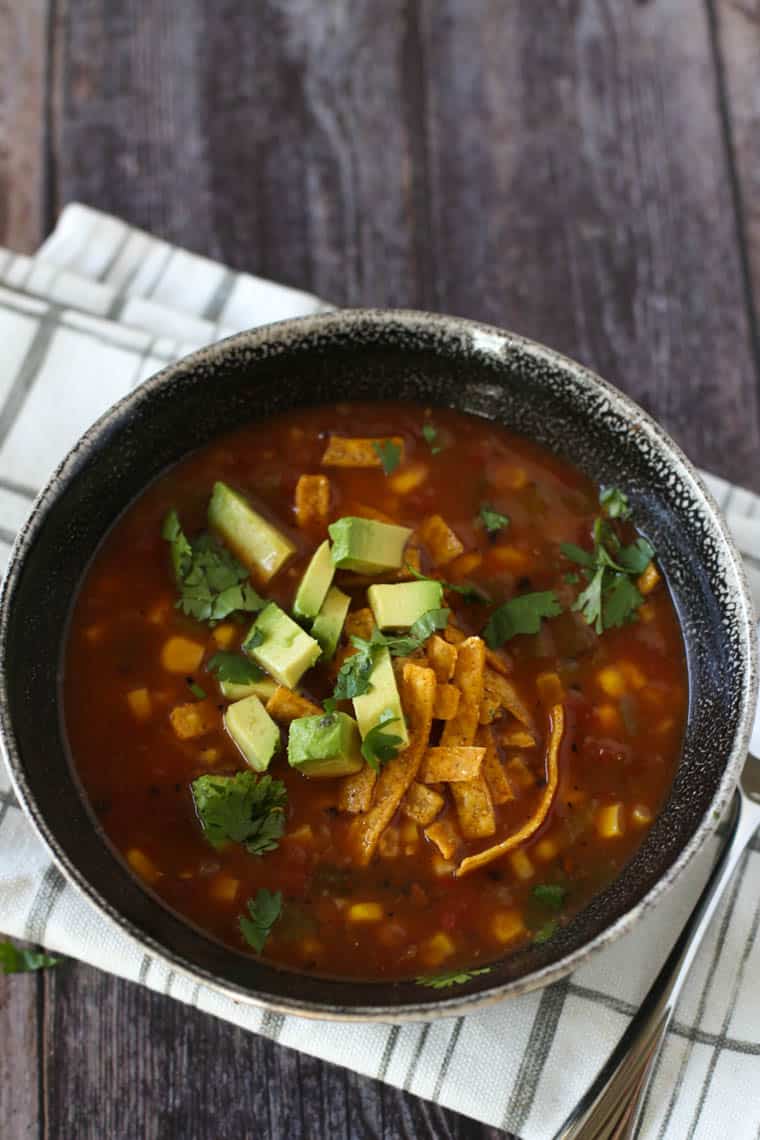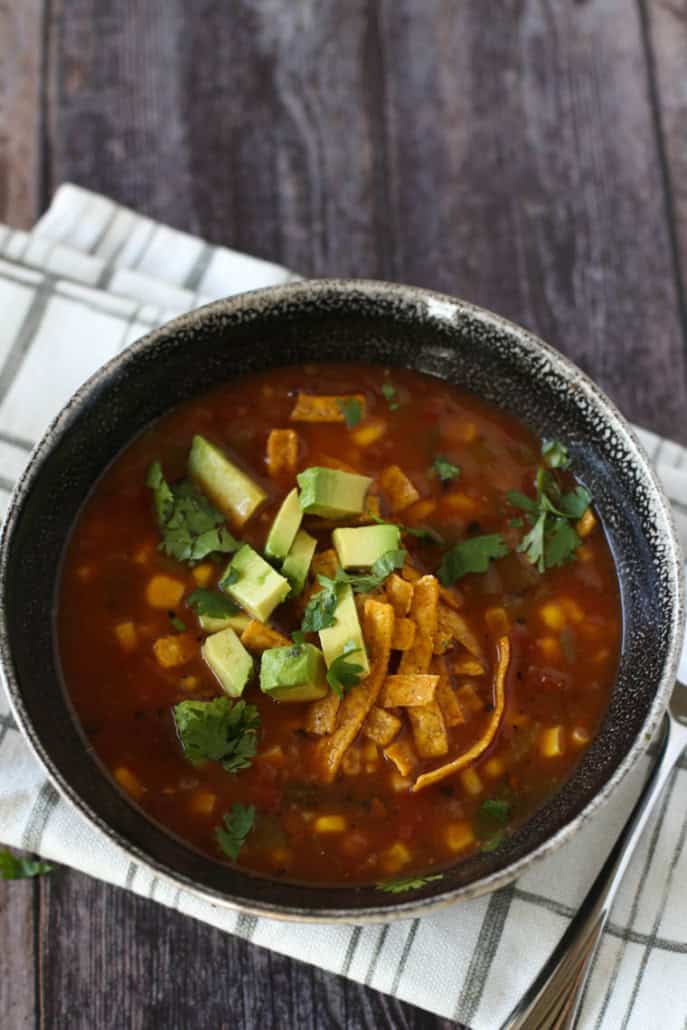 Pizza Soup – Two of our favorite foods–pizza and soup–come together in this gluten-free, dairy-free Pizza Soup recipe to create a meal that's healthy, filling, and incredibly tasty. It's absolutely delicious and can be prepped as a freezer meal.