15+ Healthy & Delicious Soup Recipes
Having a stash of healthy soups in the freezer can be a game changer. In addition to curbing the craving for eating out, a great soup can make a healthy family-friendly dinner OR serve as a quick on-the-go lunch. I will say this, once you find a healthy recipe that your family loves, STOCK UP!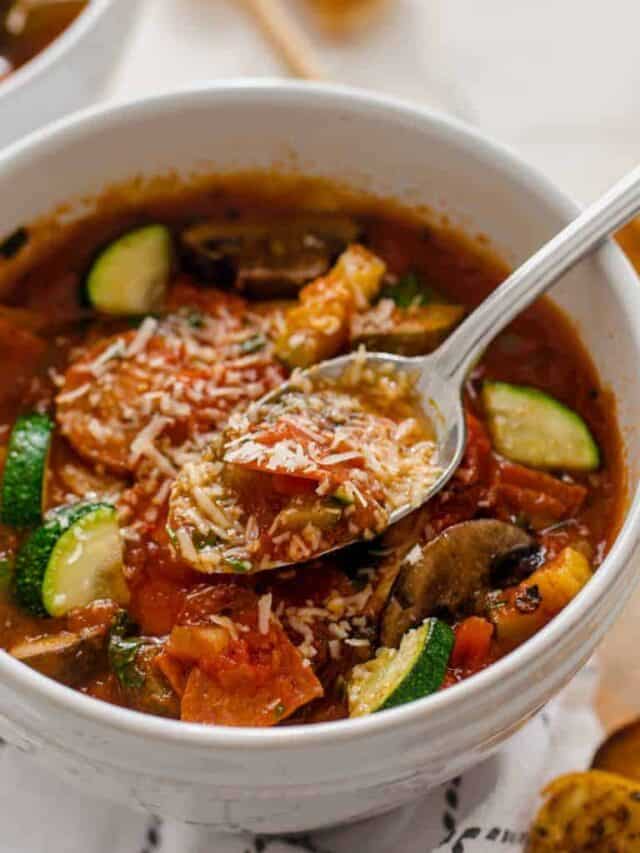 How to Freeze Soups
Wait, what's that you say? You haven't ever ventured into the world of freezing soups? Do not fret, my friends. That's OK. Take my hand and let me guide you. You'll never go back to throwing away leftovers or letting them go bad in the fridge again.
Freezer Meal Option One: Assemble the recipe and freeze it before cooking. Oftentimes when making a soup recipe, I will simply double the batch. I will cook one for our meal and then freeze the other batch. I find it easiest to use a plastic freezer bag for this method.  When you want to cook it, simply use one of our safe thawing methods and then follow the recipe directions.
Freezer Meal Option Two: Cook the soup recipe as normal but freeze leftovers into serving-size portions. This is my personal favorite method of stocking up on soup. Since I like to have soup for lunch, this method allows me to just warm up one or two portions in the microwave or on the stove without wasting the rest of the batch. I LOVE using Souper Cubes (picture above) for this type of freezing.
Pro Tip: Let the soup cool completely before putting them in containers. Letting the soup cool will avoid the freezer meal's worst enemy: freezer burn. It's also important not to put hot soup into a plastic freezer bag or container, as the heat can leach chemicals from the plastic into your food. Let it cool on the counter for no more than two hours and then place in the refrigerator after that if needed.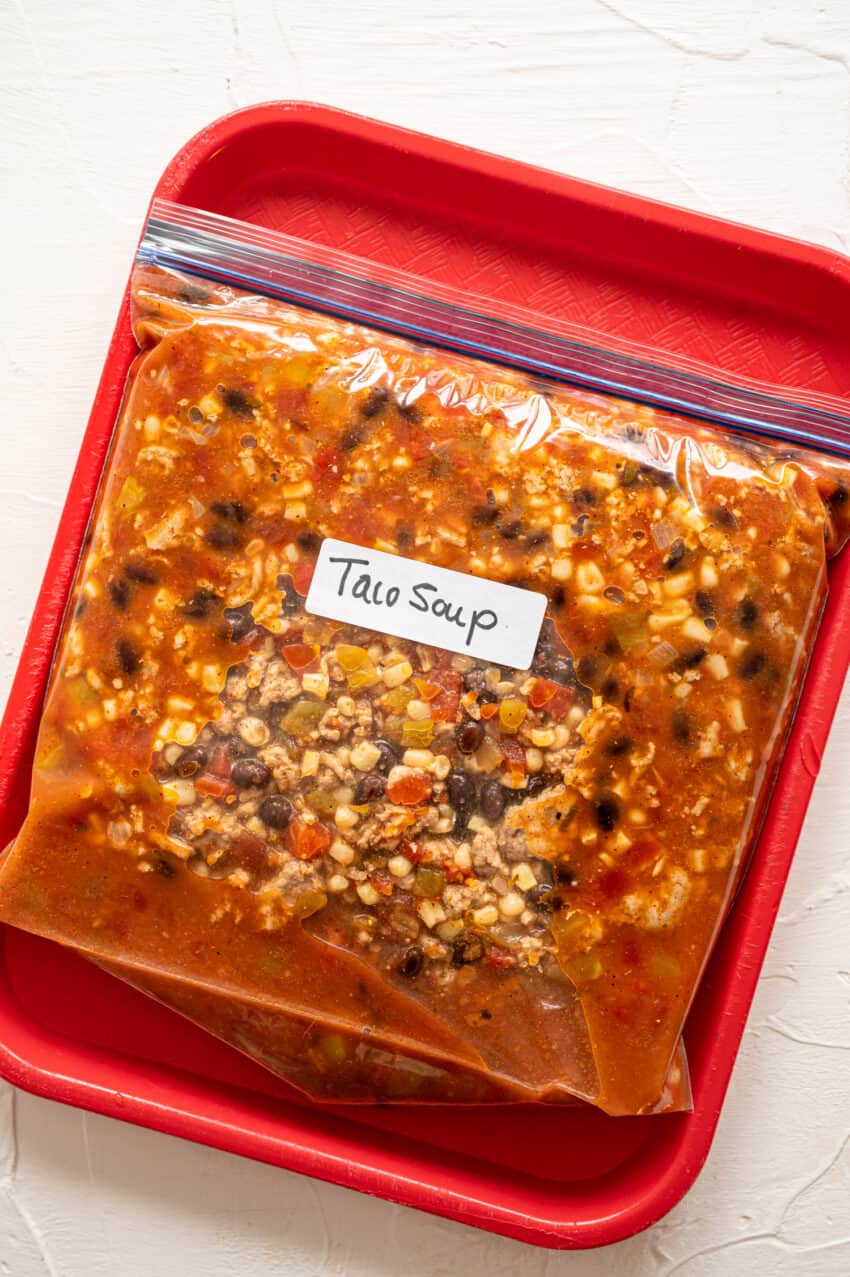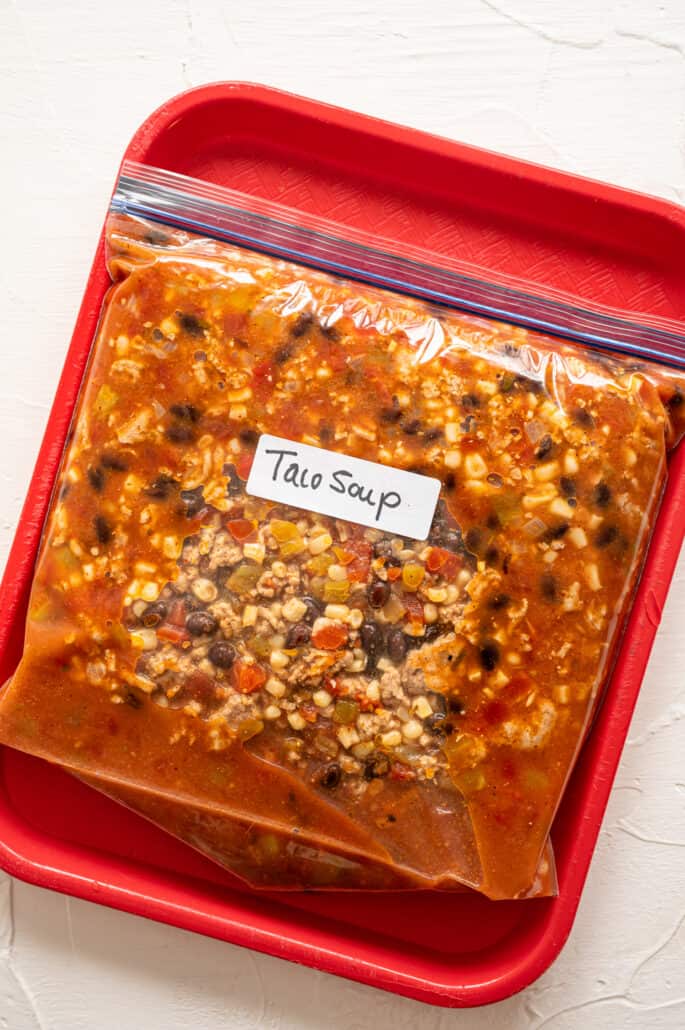 4 Ways to Reheat Soup
Use a crock pot. I like this approach because it can be done way ahead of time. After soup has thawed safely, just dump it in and set it to warm.

Use a pot on the stove. Empty thawed contents into a pot. Cook on low and stir occasionally until contents are warmed up and ready to serve!

Microwave your soup. I use a mixed method of first defrosting the soup until it can be chopped apart and then microwaving it on high for 30-60 second increments until the contents are hot. It's worth mentioning that this method can get messy. Place a plate on top of the bowl to prevent splatters.

Want to cook it straight from frozen? Use your Instant Pot! We've got loads of great information on how to cook freezer meals in the Instant Pot here.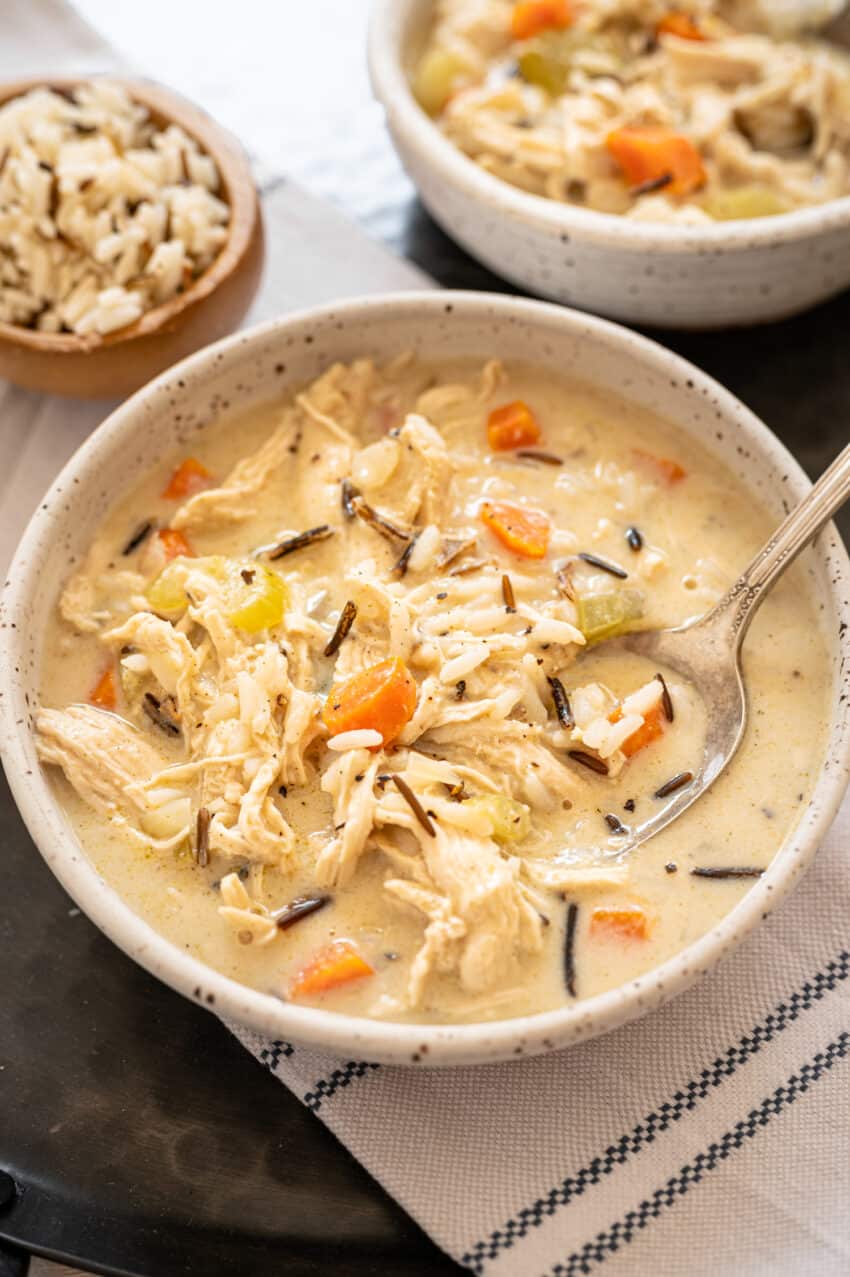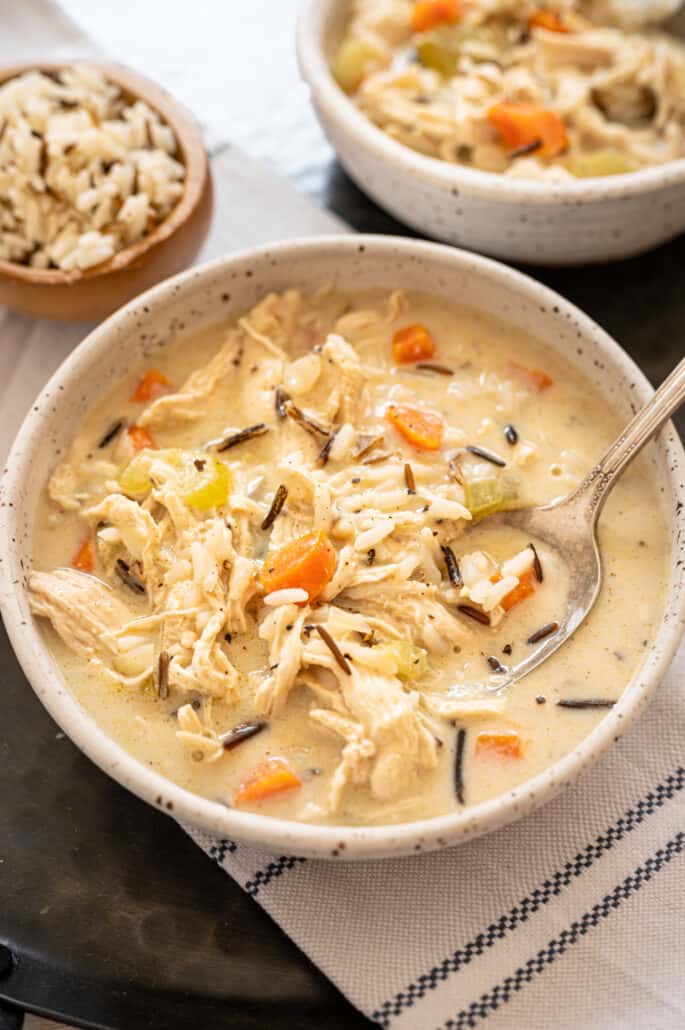 15+ Healthy Soup Recipes