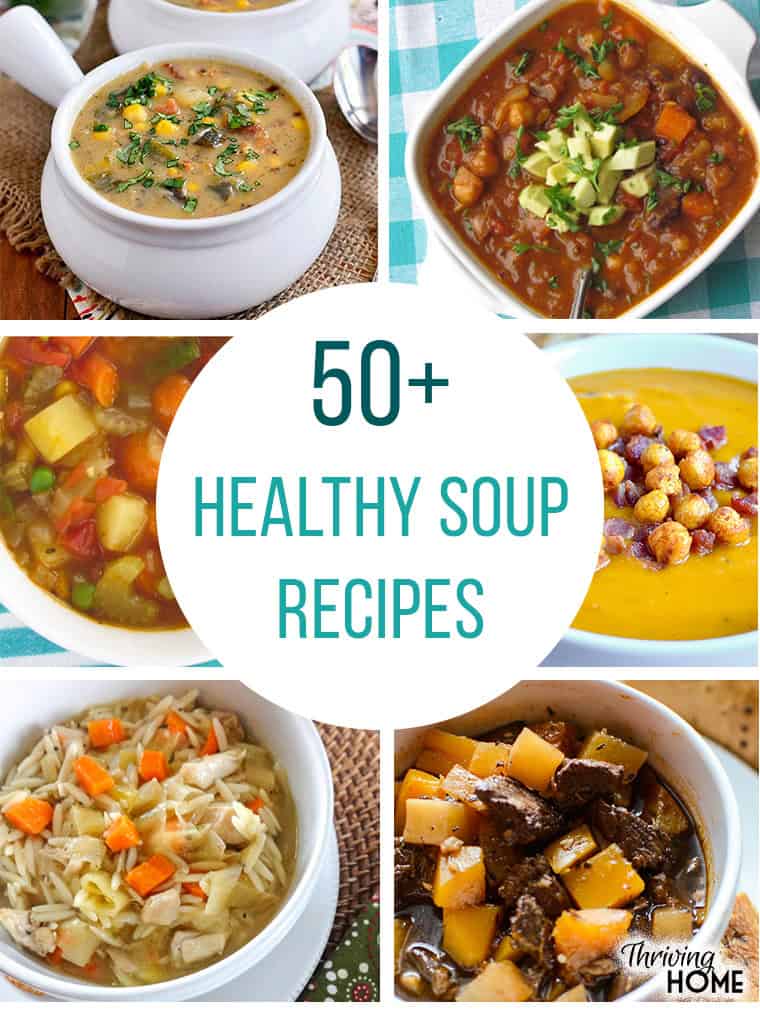 Last Saturday around lunch time, my family was driving home from a birthday party. When I mentioned I wasn't sure what we had at home to eat, my husband quickly suggested we swing by a fast food restaurant to grab something. I almost complied but then remembered that we had some of his favorite Mexican Soup in the freezer. When I told him that, he immediately dropped the fast food idea and began plotting about what toppings he was going to add to his soup.
Moral of the story: having a stash of healthy soups in the freezer can help you and your family eat healthier. In addition to curbing the craving for eating out, a great soup can make a healthy family-friendly dinner OR serve as a quick on-the-go lunch. I will say this, once you find a healthy recipe that your family loves, STOCK UP!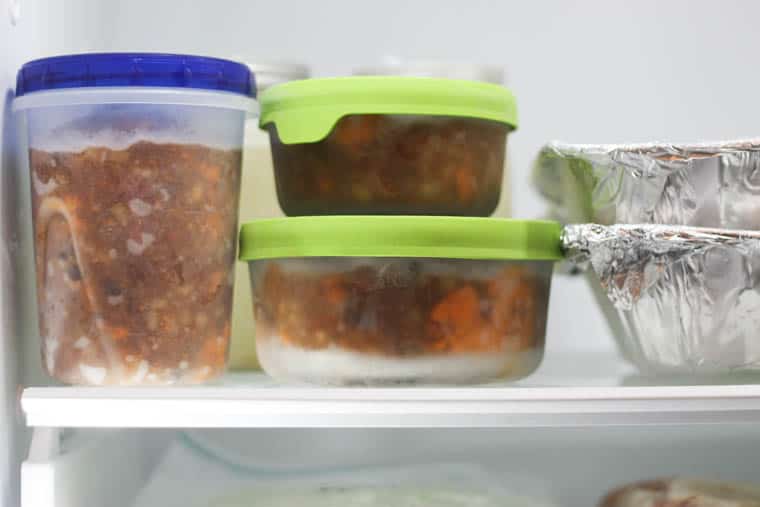 Freezing Soup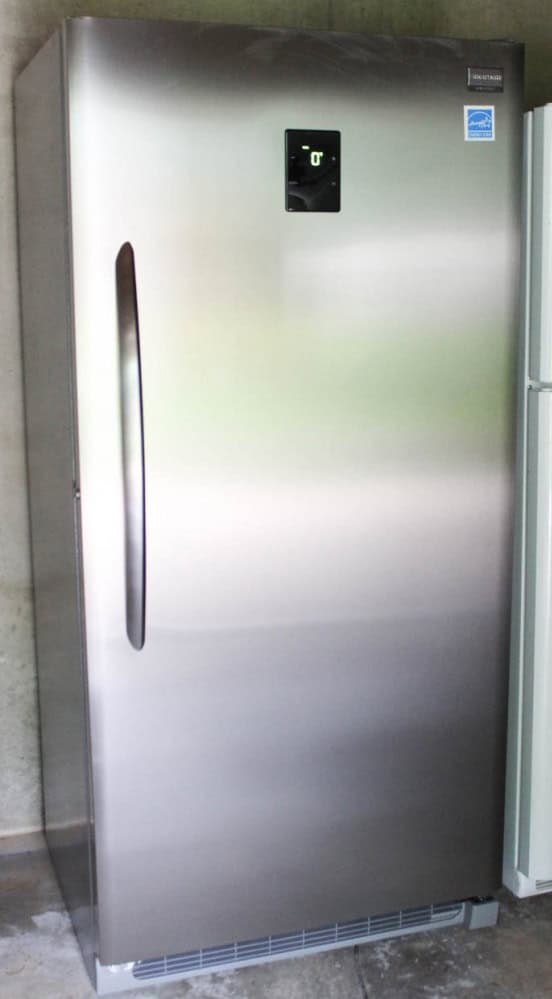 Wait, what's that you say? You haven't ever ventured into the world of freezing soups? Do not fret, my friends. That's OK. Take my hand and let me guide you. You'll never go back to throwing away leftovers or letting them go bad in the fridge again.
Before you get cooking and stocking up on soups and freezer meals, I'd recommend investing in a quality deep freezer. Both Rachel and I use a Frigidaire Gallery® 2-in-1 Freezer/Refrigerator to allow space for stocking up on soups and other freezer meals. I can't believe it took me so long to get a stand-alone freezer, but I will never go back to trying to cramming my freezer goods into the tiny compartment of a normal fridge/freezer combination. I love my freezer for a lot of reasons:
I love that the 2-in-1 freezer offers customizable ways to organize my shelving and door bins.
I love that it is kind to my electric bill by being ENERGY STAR

®

Qualified.
I also love knowing that there is an alarm that goes off if the temperature gets too low. I've heard horror stories from freezer cooking friends of the freezer accidentally getting unplugged and losing EVERYTHING.
Lastly, this freezer has the flexibility to change into a refrigerator. I mean, wow.
There are a lot more perks and assets this freezer has to offer. Learn more about the Frigidaire Gallery® 2-in-1 Freezer/Refrigerator here.
Now, on to stocking up on healthy soups so you can start the New Year right!
Here are a few tips on freezing soups:
Assemble the recipe and freeze it before cooking.

Oftentimes when making a soup recipe, I will simply double the batch. I will cook one for our meal and then freeze the other batch. I find it easiest to use a plastic freezer bag for this method.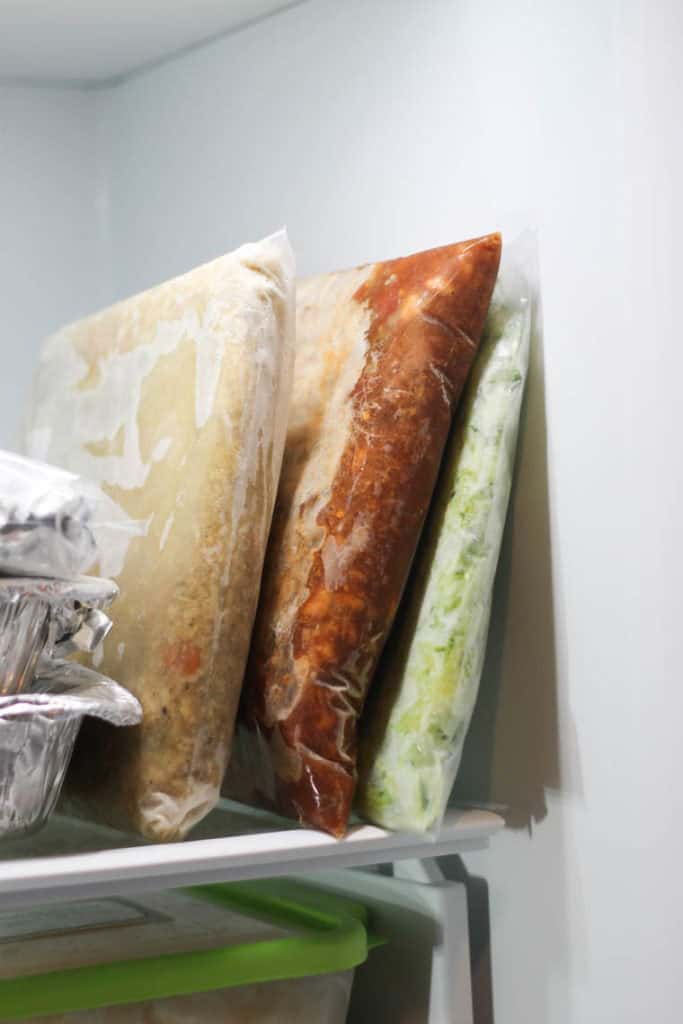 Cook the soup recipe as normal but freeze leftovers into serving size portions.

This is my personal favorite method of stocking up on soup. Since I like to have soup for lunch, this method allows me to just warm up one or two portions in the microwave or on the stove without wasting the rest of the batch.
Let the soup cool completely before putting them in containers

. By letting the soup cool, you'll avoid the freezer meal's worst enemy: freezer burn. It's also important not to put hot soup into a plastic freezer bag or container, as the heat can leach chemicals from the plastic into your food. Let it cool on the counter no more than two hours and then place in the refrigerator after that, if needed.
Ready to eat? Here are a few different methods on warming up your soup:
Use a crock pot. I like this approach because it can be done way ahead of time. Add a cup of liquid to the soup (water or stock) and set your crock pot on warm or low and let the soup warm up for a few hours. You'll get the added benefit of a house that smells like you've been cooking food all day.  
Use a pot on the stove. Empty frozen contents into a pot, add a cup of liquid (water or stock) and cover. Cook on low and stir occasionally until contents are warmed up and ready to serve!
Microwave your soup. I use a mixed method of first defrosting the soup until it can be chopped apart and then microwaving it on high for 30-60 second increments until the contents are hot. It's worth mentioning that this method can get messy. I often have problems with the soup getting too hot around the edges and making a mess on the walls of my microwave.
In light of my recent soup obsession, I have done some recipe hunting, partnered with other great bloggers, and generated a fabulous list of healthy soups. I have no doubt that you will be able to find some on this list that will become a regular recipe in your home. Happy Browsing!
50+ Healthy Soup Recipes
Ready to stock your freezer with soup?
Take the first step to having a great stash of ready made soups and meals by visiting Frigidaire.com to learn more about the freezers available.
Turkey Chili with Sweet Potato and Black Beans by Thriving Home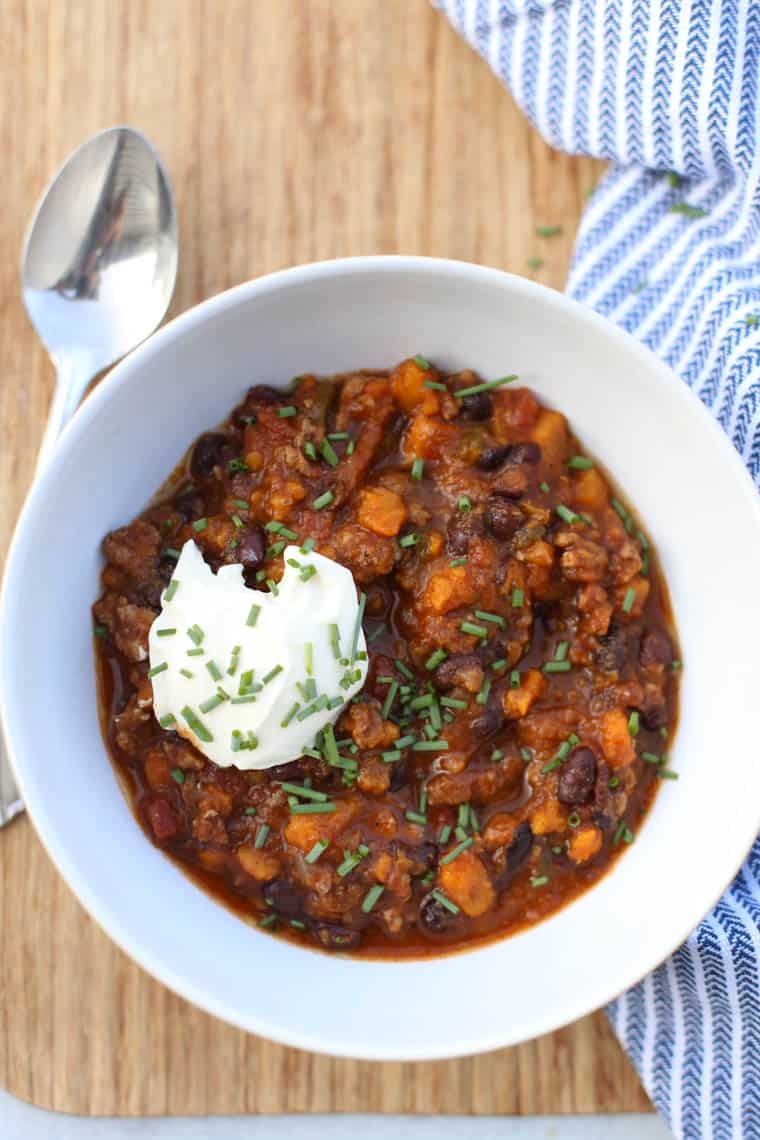 Slow Cooker Steak Chili by Thriving Home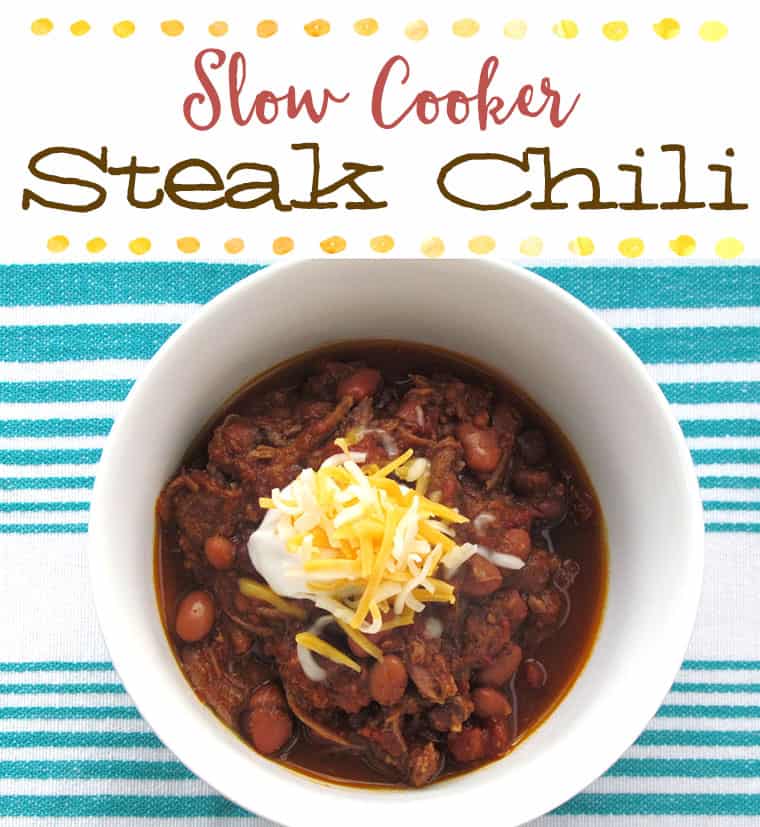 Cancer Fighting Soup by Thriving Home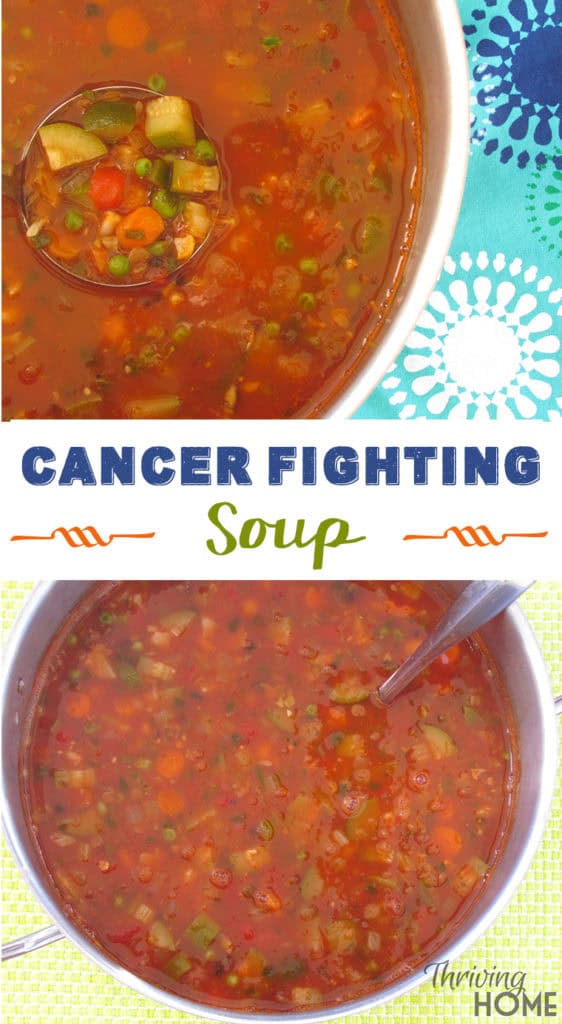 Three Bean Soup by Kitchen Stewardship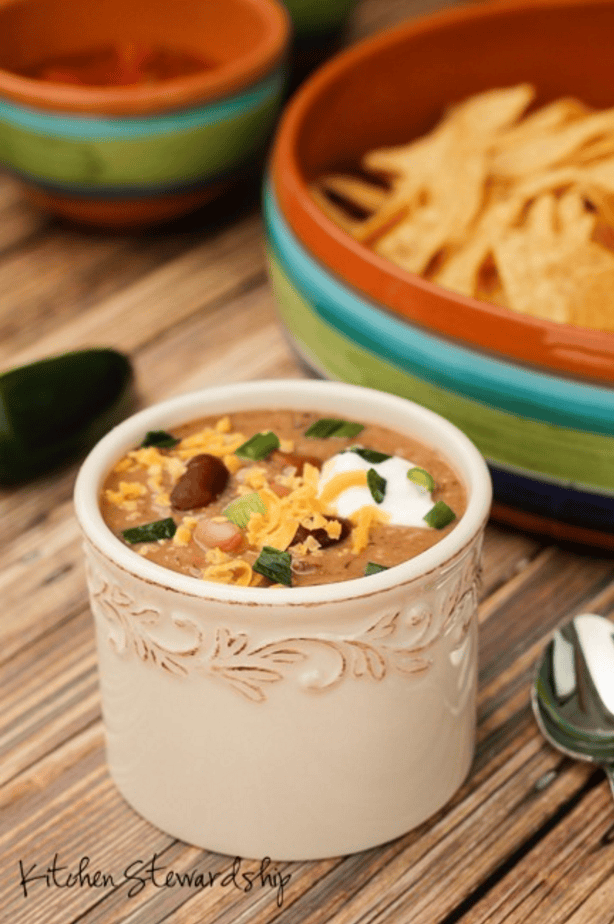 20 Minute Freezable Pumpkin Chili by Thriving Home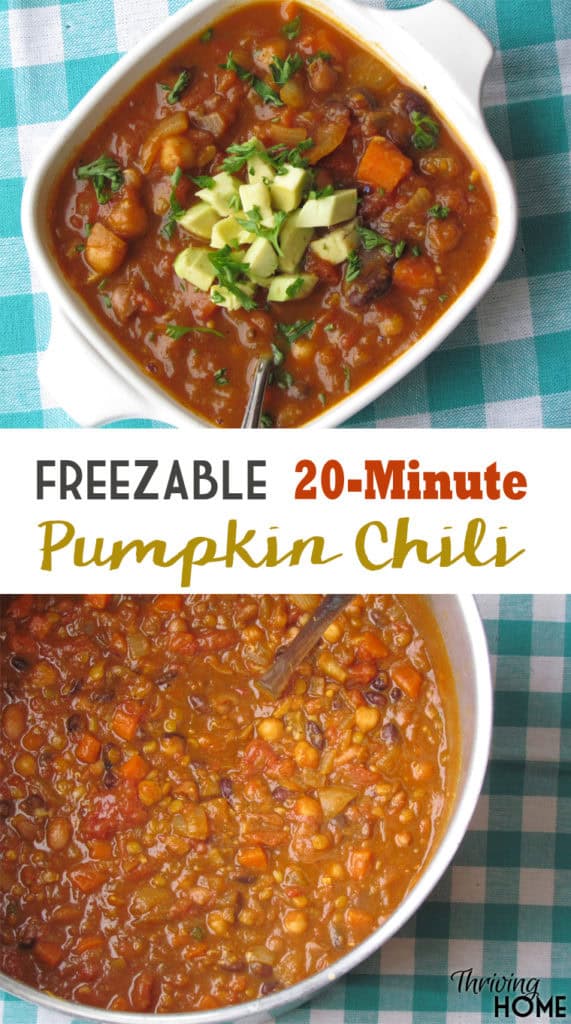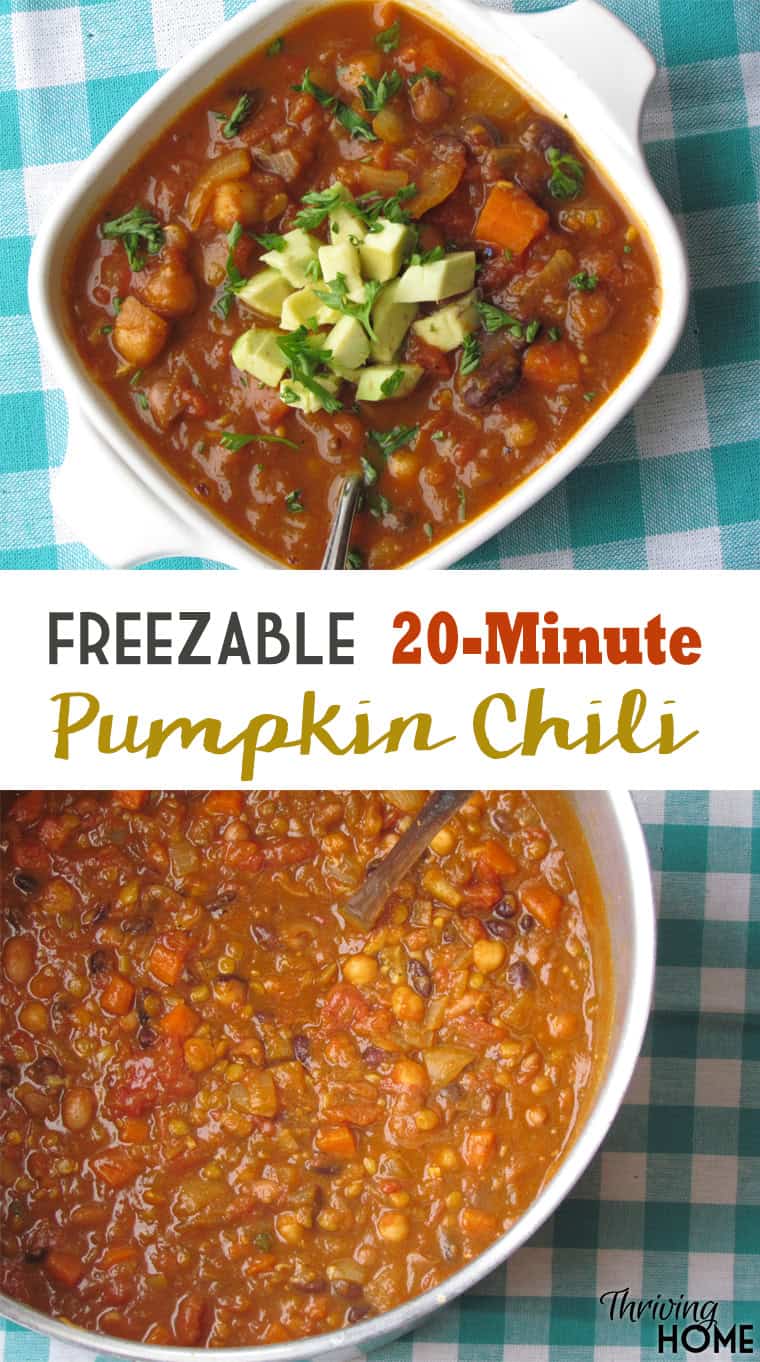 Hearty Skinny Cheeseburger Soup by Skinny Mom
Hearty Vegetable Soup by Thriving Home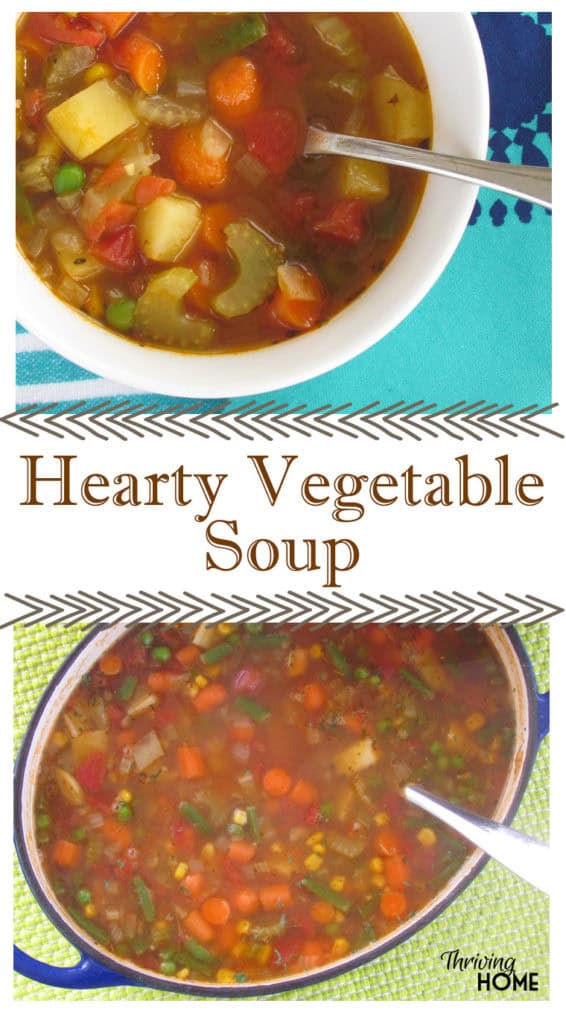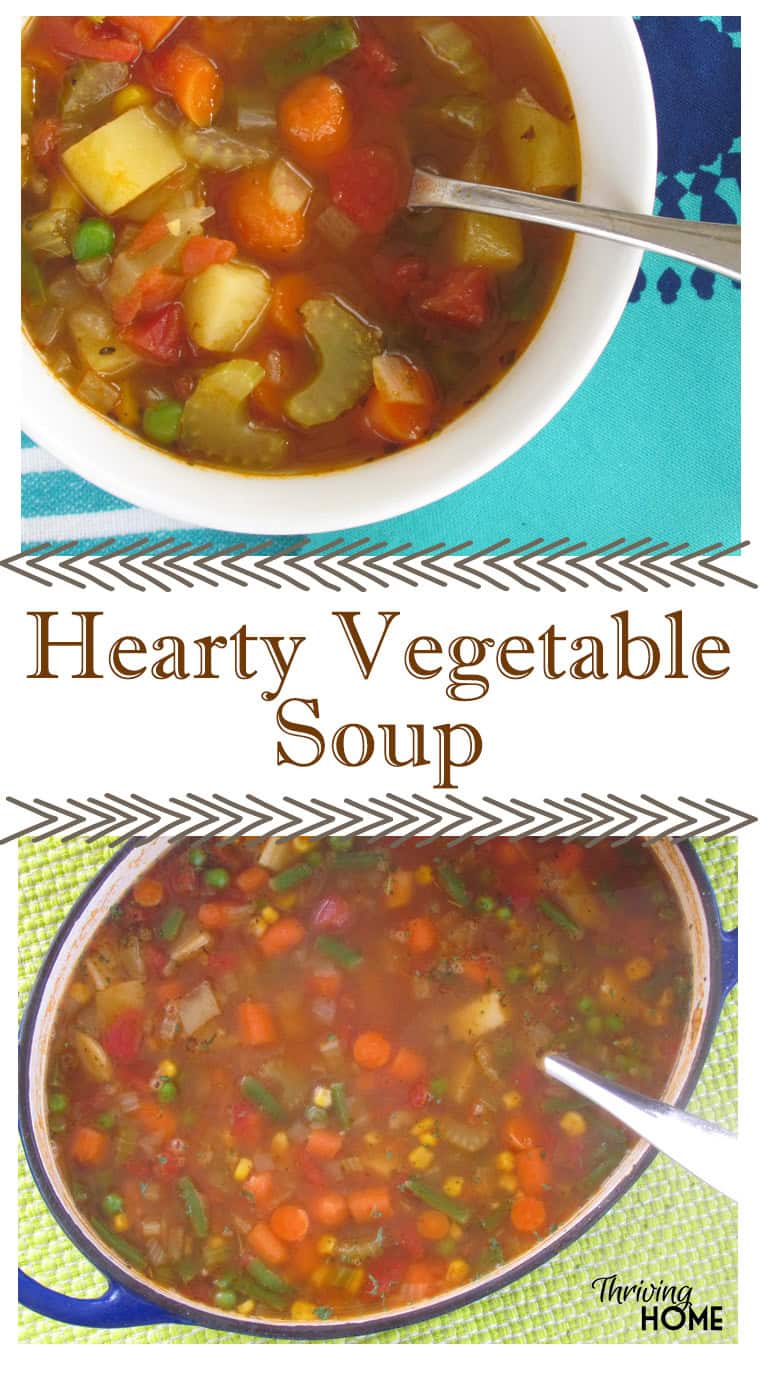 Autumn Chowder by Thriving Home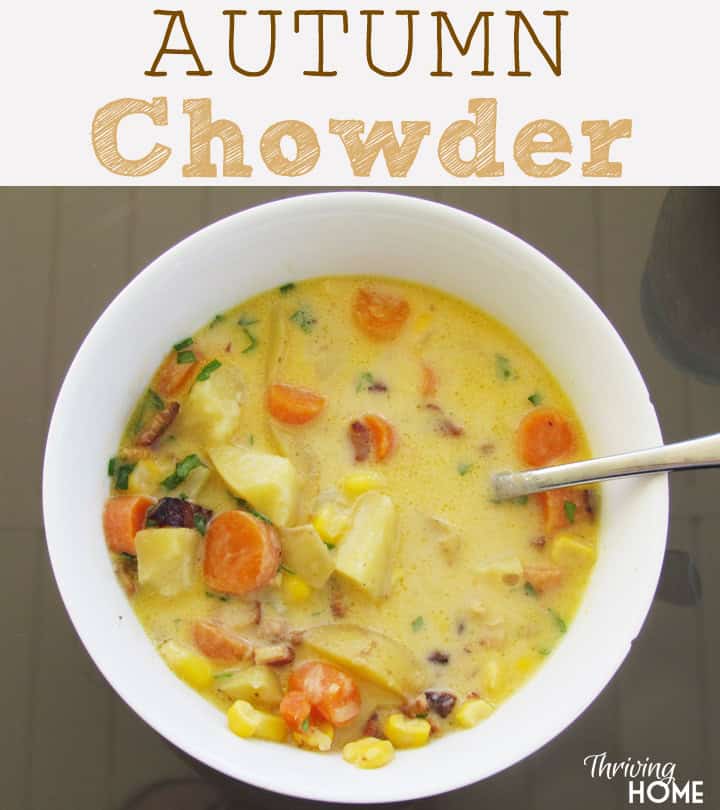 Crock Pot Sweet and Sour Cabbage Soup by Simple Nourished Living
Crowd-Pleaser Mexican Soup by Thriving Home
Lightened Up Broccoli and Cheddar Soup by Skinny Mom
 Garden Vegetable and Lentil Soup by Thriving Home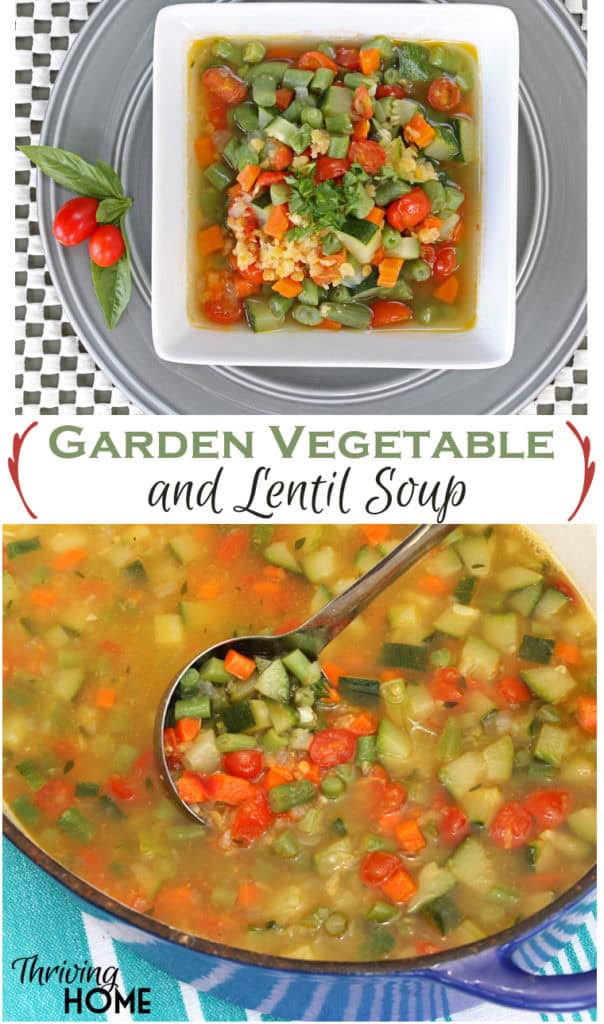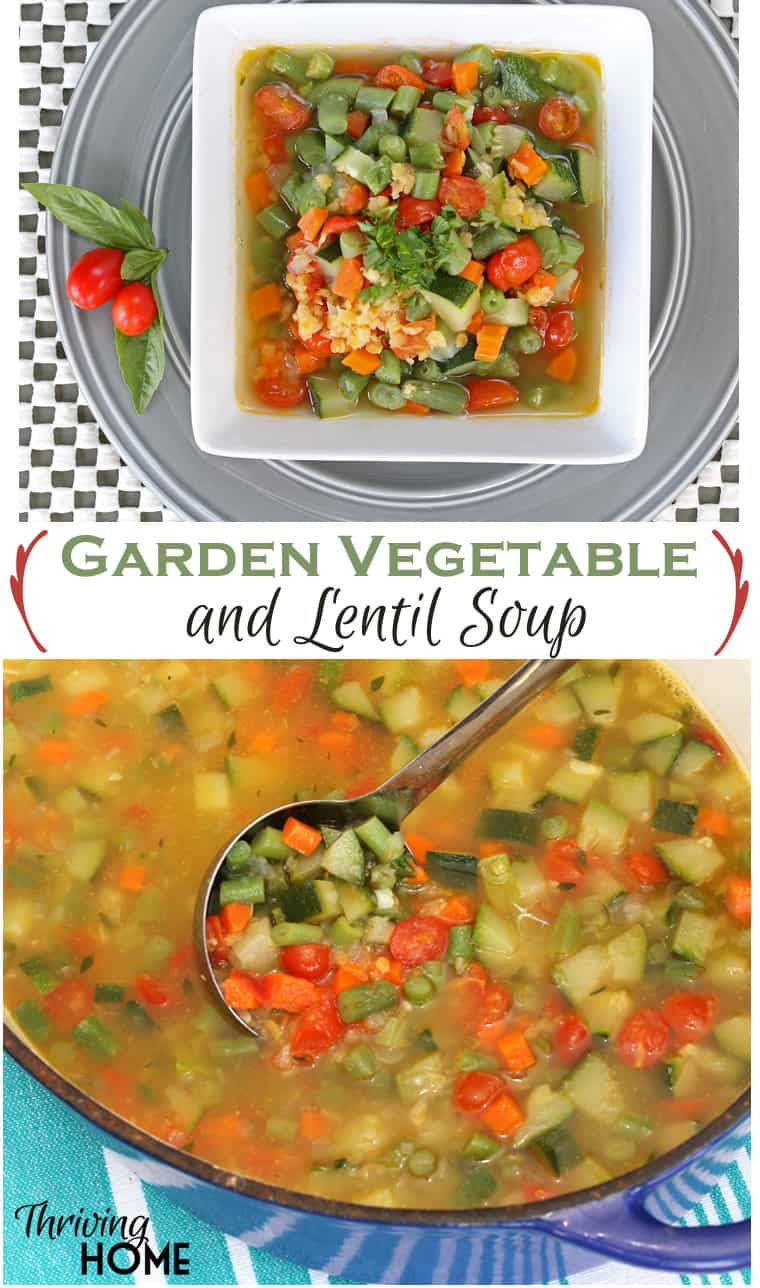 Creamy Shrimp, Corn & Leek Soup by Skinny Mom
Tomato Bisque by Thriving Home
Ham and Bean Soup by Thriving Home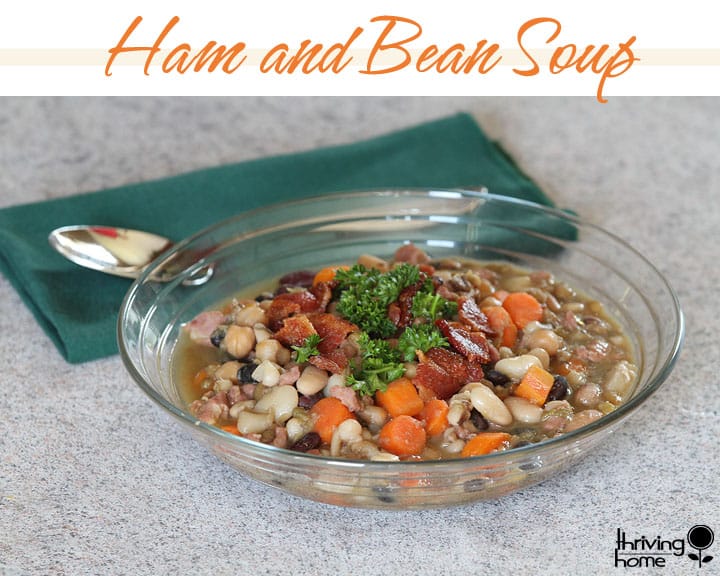 Harvest Chicken Quinoa Soup by Iowa Girl Eats
Crock Pot Chicken Wild Rice Soup by Pinch of Yum 
Italian Pasta Soup by Skinny Mom
Vegetable Minestrone Soup by Thriving Home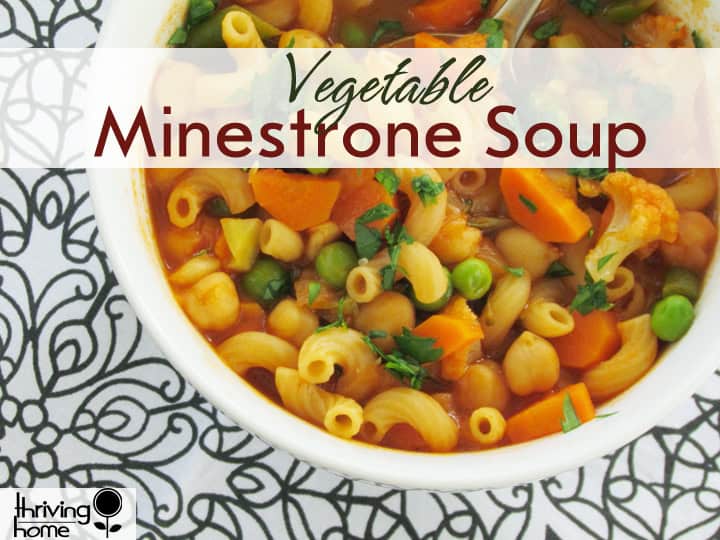 Tortilla Soup by Thriving Home
 Creamy Turkey Soup by Nourishing Home
Creamy Pumpkin Soup by Nourishing Home
 Roasted Chicken Chili by Nourishing Home
Italian Sausage and White Bean Soup by Nourishing Home
 Homemade Mushroom Soup by Ilona's Passion
Smoked Salmon Chowder by Pinch of Yum
White Chicken Chili by Pinch of Yum 
Easy Pasta Fagioli Soup by Momcrieff
Creamy Tomato-Balsamic Soup by Pinch of Yum
Roasted Butternut Squash Soup by Iowa Girl Eats
Roasted Poblano Sweet Corn and Potato Stoup by Iowa Girl Eats
Tomato Basil Soup with Cheese Tortellini by Iowa Girl Eats
T
Creamy Potato Kale Soup by Pinch of Yum
Crock Pot Chicken and Barley Vegetable Stew by Iowa Girl Eats
Chicken and Wild Rice Soup by Iowa Girl Eats
Asian Chicken and Veggie Soup by Scattered Thoughts of a Crafty Mom
Chicken Gnocchi Soup (Made Lighter) by Simple Nourished Living
Slow Cooker Spicy Seafood Chowder by Simple Nourished Living
Cabbage Soup by Kitchen Stewardship
Turmeric Chicken Soup by Kitchen Stewardship
Zuppa Di Farro (Italian Farro Soup) by Carries Experimental Kitchen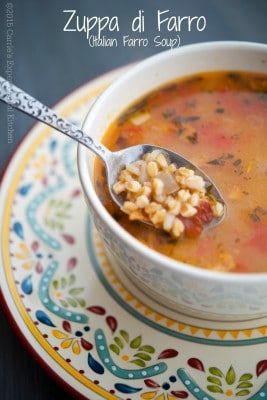 Crock Pot Turkey Meatball Soup by Flour on My Face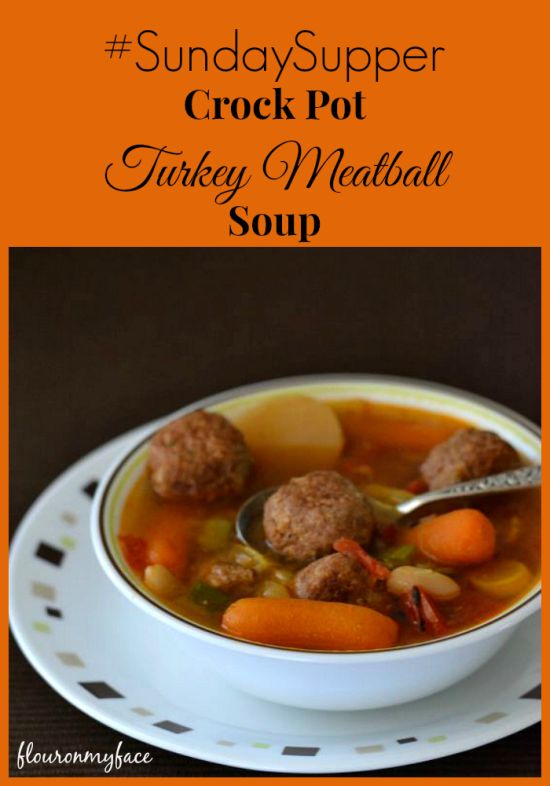 Crock Pot Chicken Tomato Bean Soup by Flour on My Face
Sweet Root Vegetable Soup by Eats Amazing
Slow Cooker Ham & Potato Soup by Cupcake Diaries
Slow Cooker Chicken Taco Soup by Mama Hates Cooking
Chicken Gumbo Soup by Iowa Girl Eats
Beef and Root Vegetable Stew by Sweet Cayenne
Kale, Sausage and Cannellini Bean Soup by Sweet Cayenne
Lemony Chicken and Orzo Soup by Sweet Cayenne
Tortilla Chicken Soup by Skinny Mom
5 Ingredient Cheesy Cauliflower Soup with Kale Pesto by Pinch of Yum
https://thrivinghomeblog.com/wp-content/uploads/2016/01/healthy-soup.jpg
1013
760
Polly Conner
https://thrivinghomeblog.com/wp-content/uploads/2019/10/thrivinglogo.png
Polly Conner
2016-01-15 05:00:25
2019-08-07 11:25:10
50+ Healthy Soup Recipes