Instant Pot Loaded Potato Soup
This freezer-friendly Loaded Potato Soup is rich, delicious, and can be thrown together in your Instant Pot right before dinnertime.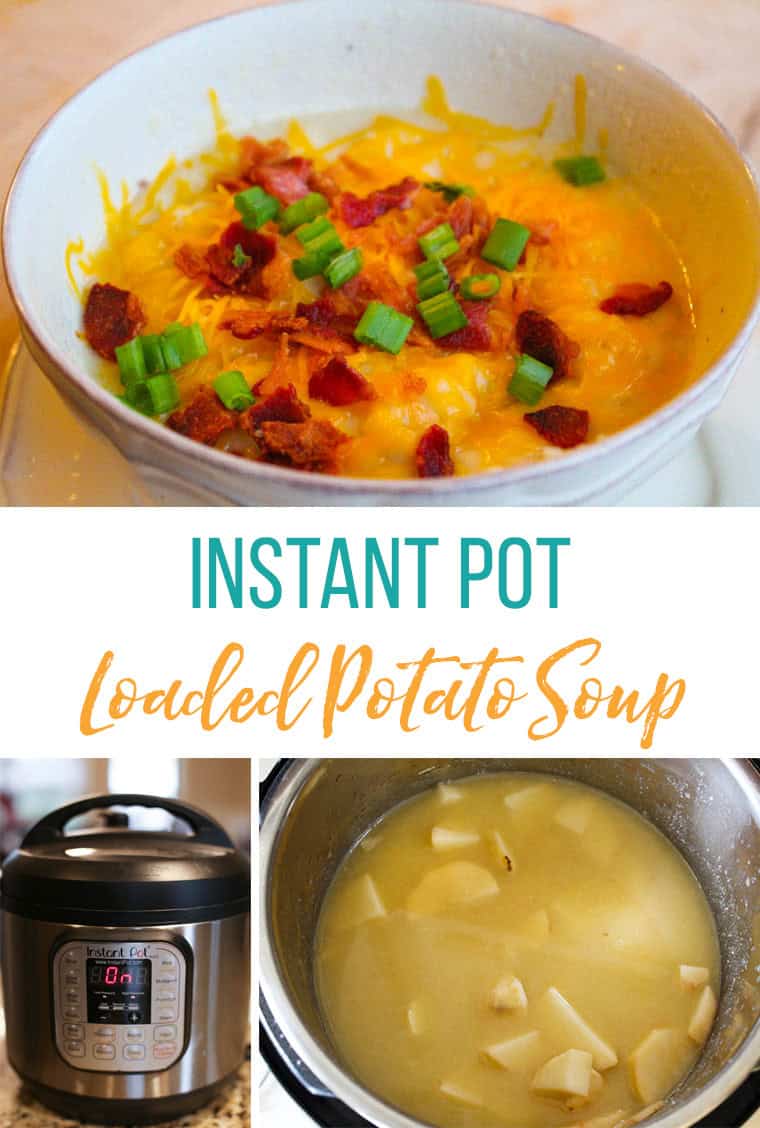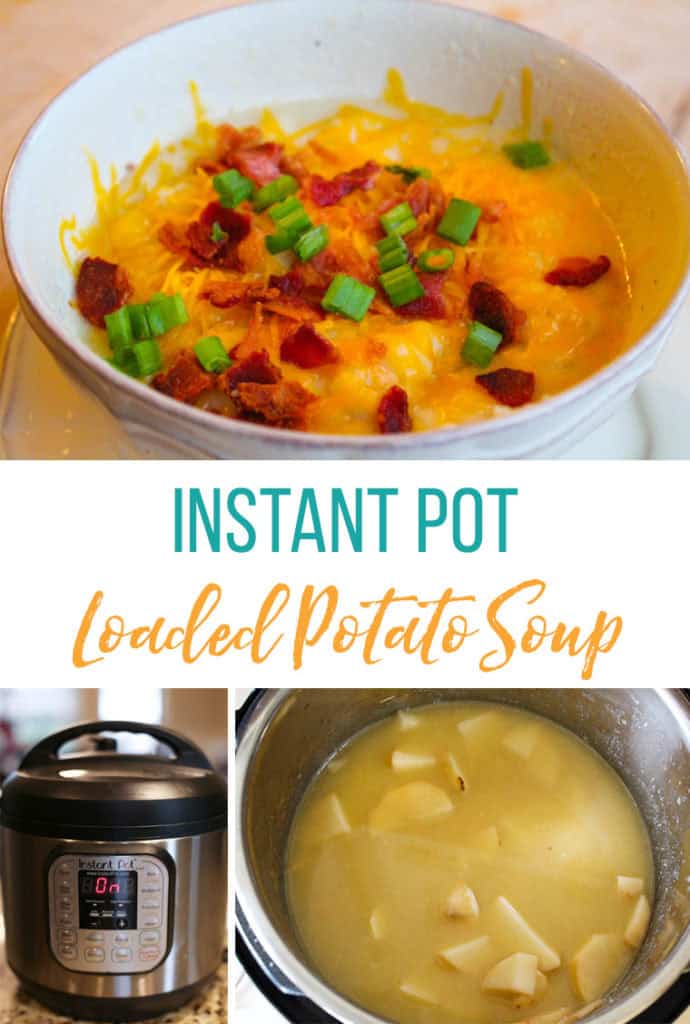 By Alyssa Nitz of Always Overdressed, Contributing Author
Like many people these days, I'm enamored with my Instant Pot. When I first got my Instant Pot, I would talk to anyone who would listen about it's wonders. Frozen to fully cooked chicken in a mere ten minutes. Fully cooked rice, pasta, or beans in a snap. You can even make yogurt in this thing. I mean, I've never done it, but it's pretty impressive that I can if I want to. In the post, Instant Pot 101, Polly shares the basics of this handy contraption if you're interested in learning more.
I haven't done much research about the inventor of the electric pressure cooker, but I imagine it was an individual who wanted to give a gift of grand convenience to busy moms everywhere, or to people like myself who simply cannot remember to set the meat out to thaw.
One of my favorite things to cook up up in my Instant Pot is soup, and this Loaded Potato Soup is every bit as yummy as you might imagine. Who doesn't get excited when you hear that Loaded Potato Soup is for dinner? Everyone loves it and wonders the same thing, will there be bacon? Oh yes, friends. There will be bacon.
How to Make Instant Pot Loaded Potato Soup
Here's how I made up this creamy, dreamy treat of a dinner.
First I peeled six large Idaho potatoes, and cut them into large chunks. Then I set them aside for later. (Tip: Be sure to submerge them in a bowl of water so they don't turn brown.)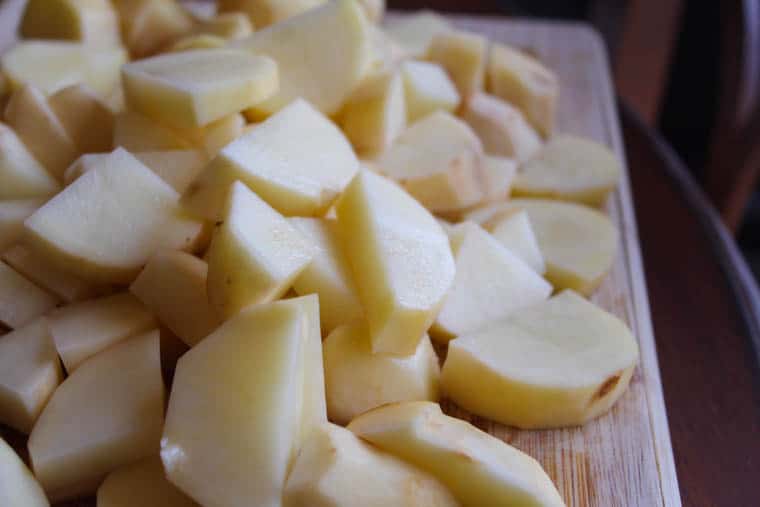 Then, using the saute function of the Instant Pot, I softened about a cup of diced, yellow onions and a couple of cloves of minced garlic into a combination of butter and olive oil.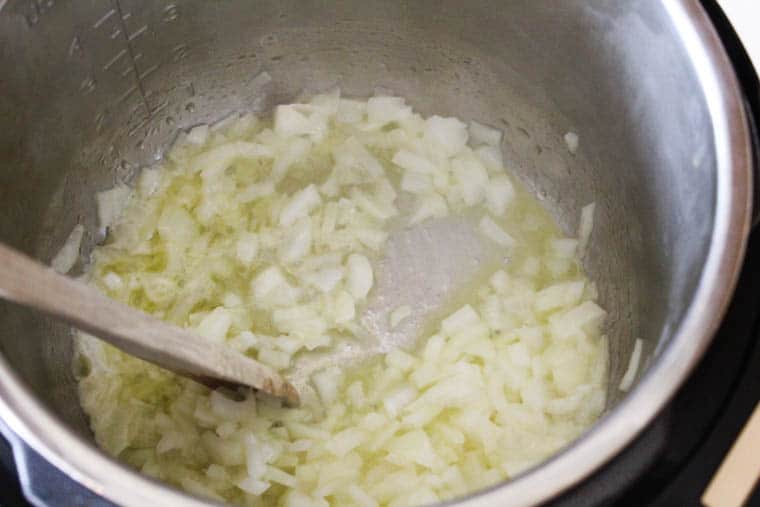 Once the onions and garlic were translucent, I added in a couple tablespoons of flour, creating a roux, and stirring until nice and thick.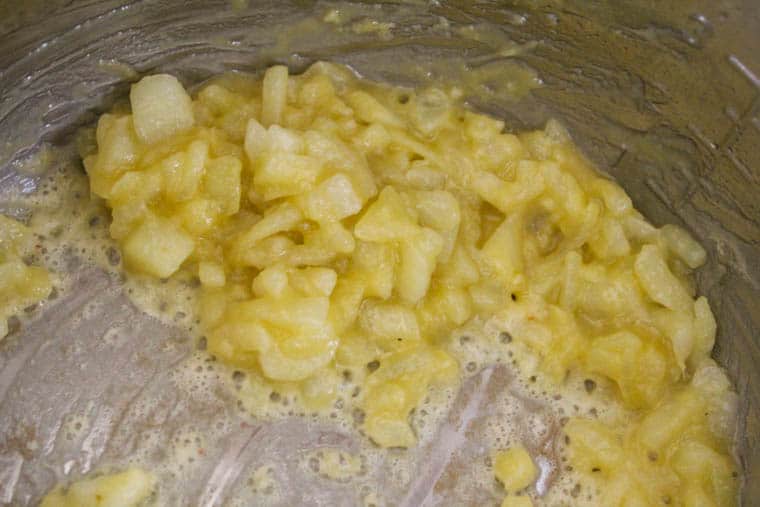 Then I added a quart-sized box of chicken stock and all my chopped up potatoes. I gave everything a good stir to combine it all, locked and sealed the lid on my Instant Pot, and set it to cook at high pressure for 7 minutes. Then, as always, I waited for the magic to happen. Keep in mind that the soup will take about 15 minutes or so to come to pressure.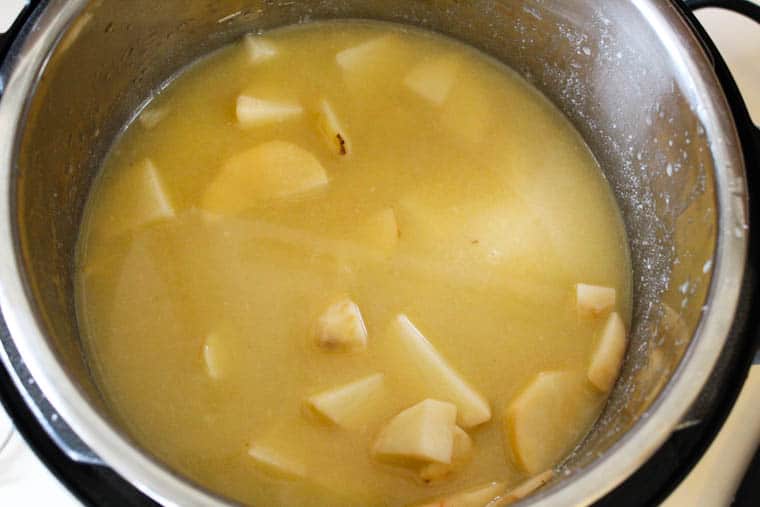 I let my soup sit about 10 minutes (what IP devotees call NR or Natural Release of pressure) before unsealing and releasing the rest of the pressure. Then I ran away, scared, like I always do at that part. (Another tip: Use a towel to unseal to protect your hands from the steam.)
Your house will fill with incredible smells of cooked onions and garlic, and your potatoes should be completely tender. Then you get in there with your potato masher, and mash to your desired consistency. I myself prefer my potato soup to have a little texture rather than being completely pureed.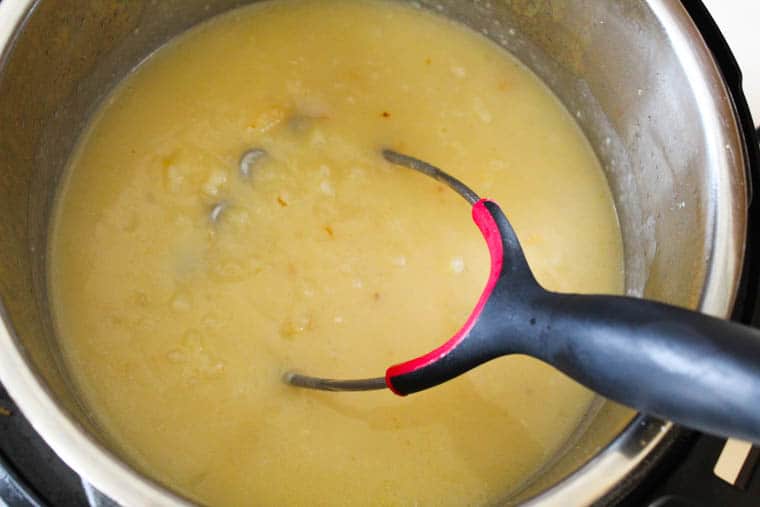 Then, get out your sour cream, and spoon a giant-sized dollop right into that hot soup. Watch it melt gloriously as you stir, and be really happy about your life. I suppose you could use plain Greek yogurt to lighten it up a bit, but please don't do that to yourself.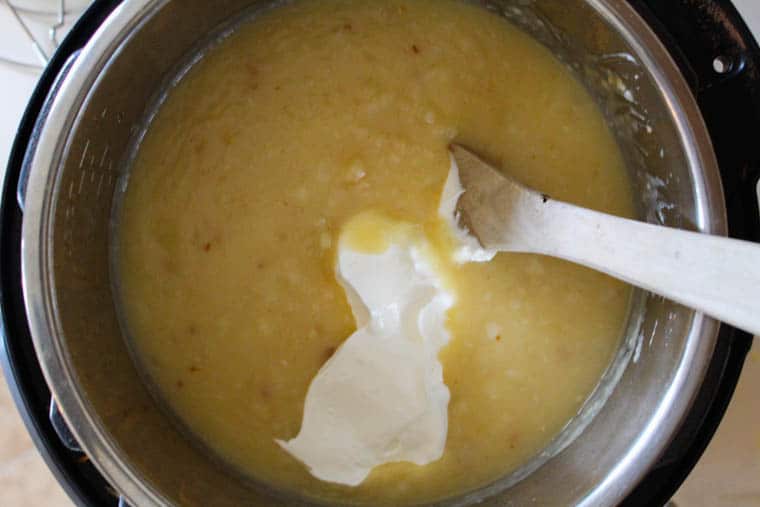 All you have left to do is top it to your heart's content. Our must haves are green onion, cheddar cheese, and of course, bacon. (We get our favorite uncured bacon from here.) Maybe you'd like to add some cheddar jack and red onion? Maybe you want to get crazy with some broccoli and chopped ham? If you can dream it, you can top it.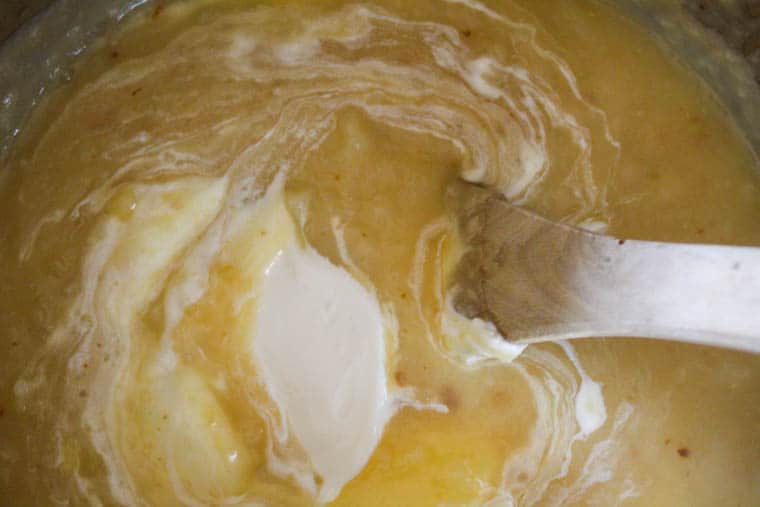 Lastly, the leftovers freeze up beautifully and make a great lunch down the road.
Instant Pot Loaded Potato Soup Recipe
Did you make this? Snap a photo and tag us on Instagram at @thrivinghome so we can see your creations and cheer you on!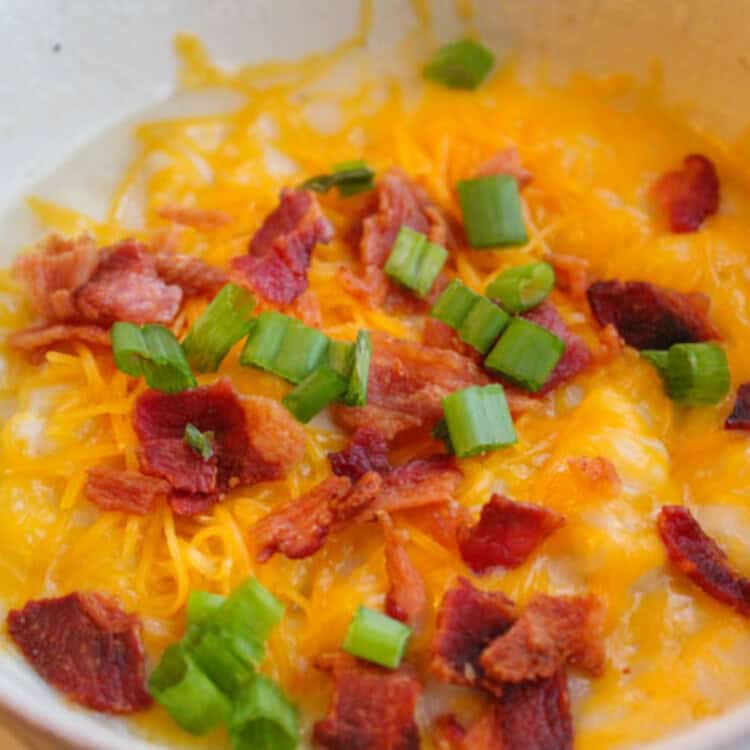 Instant Pot Loaded Potato Soup
This Loaded Potato Soup is decadent, creamy, and will come together in your Instant Pot right before dinner.
Prep:
10 minutes
Cook:
13 minutes
Total:
23 minutes
Ingredients
6

large Idaho potatoes, peeled and diced into

1

–

1/2

inch pieces

3 tablespoons

butter

1 tablespoon

olive oil

1 cup

yellow onion, diced

2

cloves garlic, minced

3 tablespoons

flour

1 quart

(

32 ounces

) low sodium chicken stock

1/2 cup

sour cream
salt and pepper, to taste
Topping ideas: Bacon (we get our bacon here), green onion, shredded cheddar cheese, etc.
Before You Begin! If you make this, please leave a review and rating letting us know how you liked this recipe! This helps our business thrive & continue providing free recipes.
Make It Now:
Submerge the peeled potatoes in water in a bowl (to prevent browning) and set aside.
Set Instant Pot to Saute function, and add butter and olive oil until melted and sizzling. Add onion, stirring until soft and translucent, about 5 minutes. Stir in the garlic during the last 30 seconds of cook time.
Add flour, stirring until thickened to create a roux, about 1 minute or so. Turn off the Saute function.
Stir in chicken stock. Drain the potatoes from the water they were sitting in and add to the Instant Pot. Lock and seal the lid, and set to cook on high pressure for 7 minutes.
Allow natural release of pressure for 10-15 minutes, then carefully release the rest of the pressure by opening the vent.
Use potato masher or immersion blender to combine ingredients to desired consistency.
Stir in sour cream until completely melted. Taste and add salt and pepper, to your preference.
Top with bacon, cheddar cheese, green onion, or toppings of your choice.
Freeze For Later: After fully cooking the soup, let it cool. Store in an air tight freezer container and freeze. Prepare From Frozen: To reheat, thaw the soup using one of these methods and then warm over low heat on the stove or in the microwave.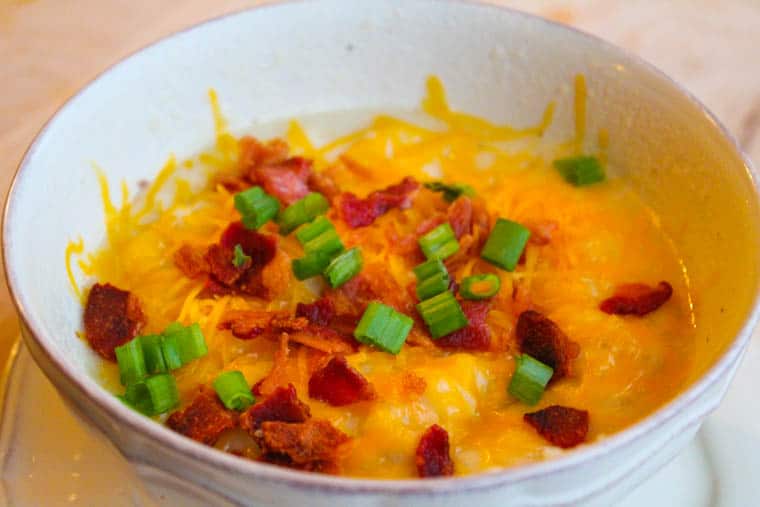 About the Author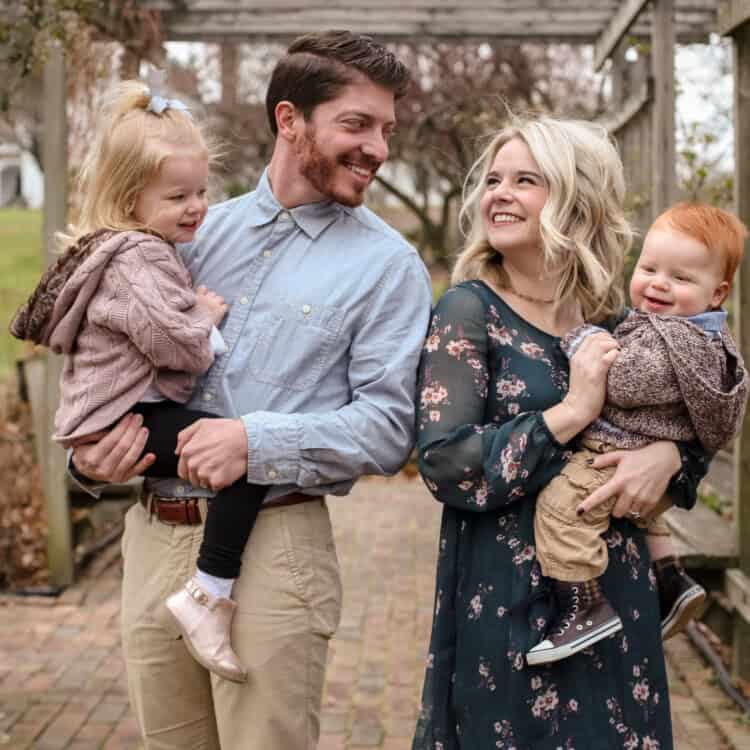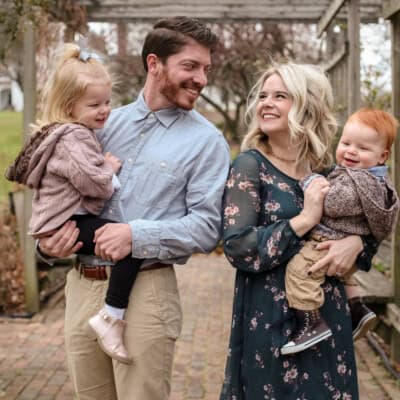 Alyssa is a former English teacher turned stay-at-home mama to a three year old little wildflower named Lucy, and one year old, Jacob, with fire-engine red hair. She married her high school sweetheart and still thinks he's dreamy. She likes to write about, talk about, make, and most importantly eat delicious, nourishing food. You can follow her journey at alwaysoverdressedbyalyssa.com where she passionately writes about her faith, family and parenting, mama style, and, of course, food.