30+ Gluten-Free Dinner Recipes
Whether you're avoiding gluten for health reasons or want to cut back on carbs, these amazing gluten-free dinner recipes are sure to please everyone. Bonus: Most of our recipes include freezing instructions, so you can double and freeze a batch for later.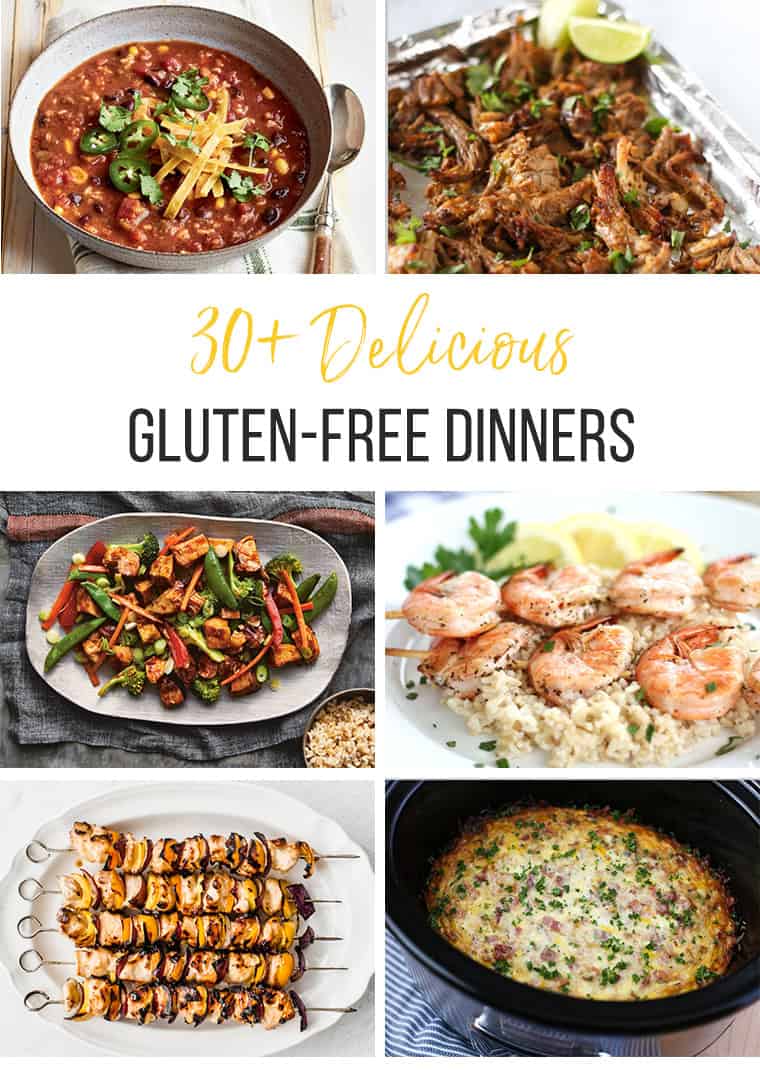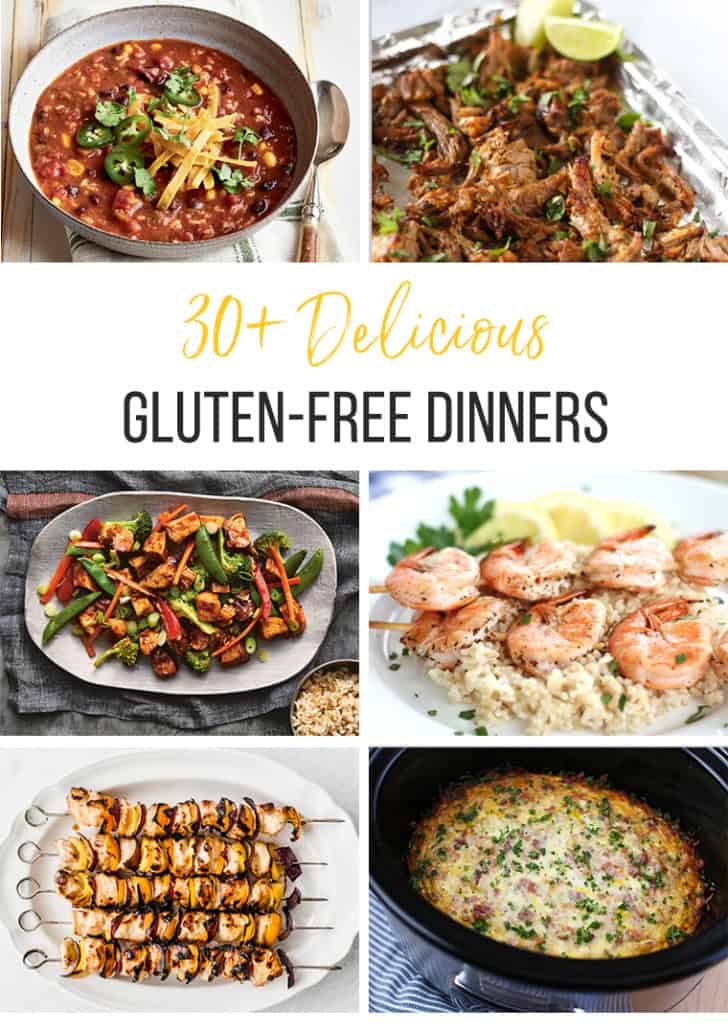 I cut out gluten and dairy from my diet for some health reasons about a year and half ago. My kids still tell me how sorry they feel for me. But, here's the honest truth: I don't feel sorry for myself! Surprisingly, eating gluten-free meals has been easier and more delicious than I ever thought. I don't even have to cook separate meals for my family and myself.
Take a look at this round-up of mouthwatering gluten-free dinner recipes, and you'll see just how good everyone will be eating without gluten!
30+ Delicious Gluten-Free Dinner Recipes
This 5 ingredient chicken kabob marinade is sweet, savory and incredibly easy! With just a few simple pantry ingredients, you can take your kabob game to the next level.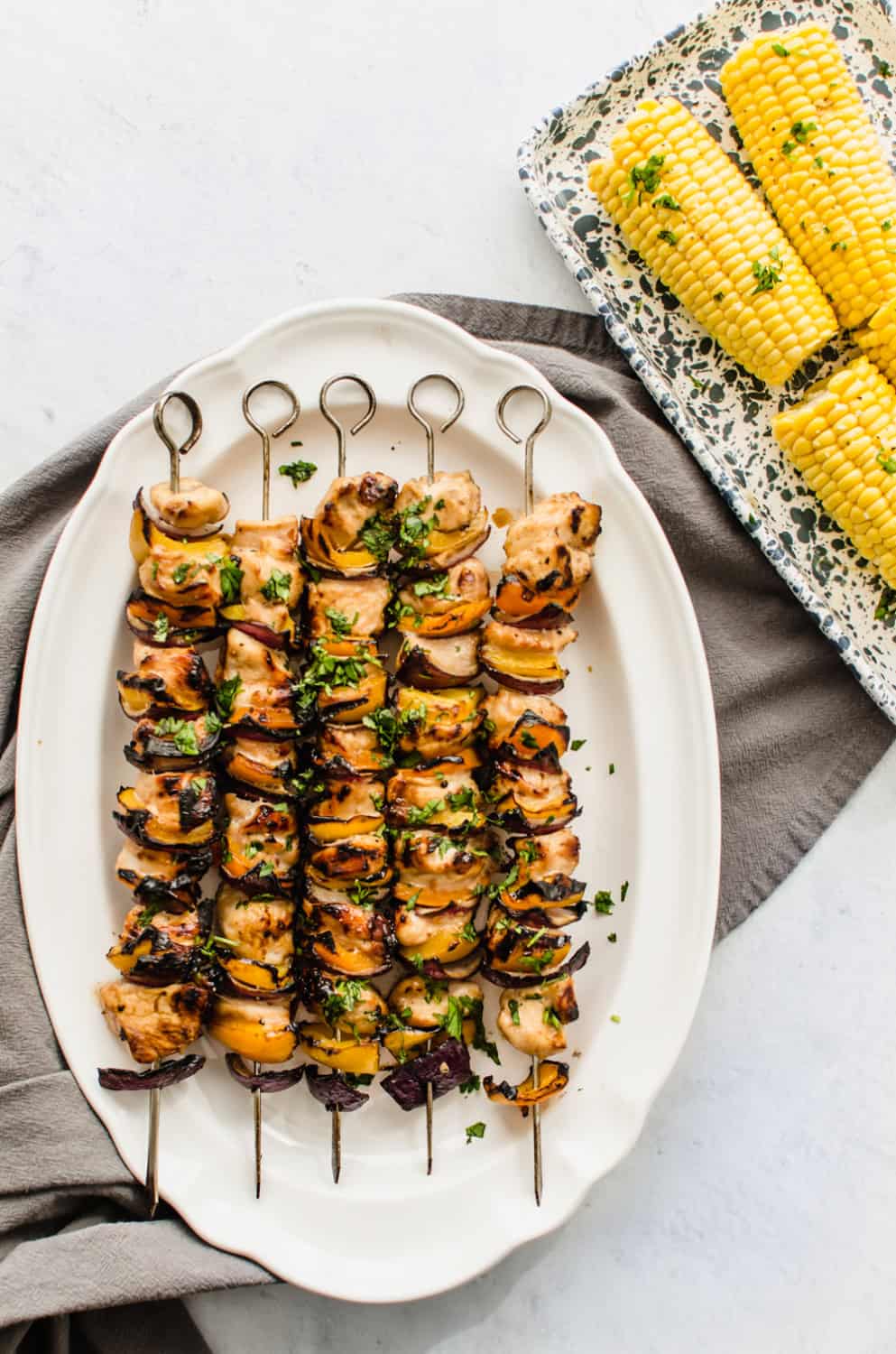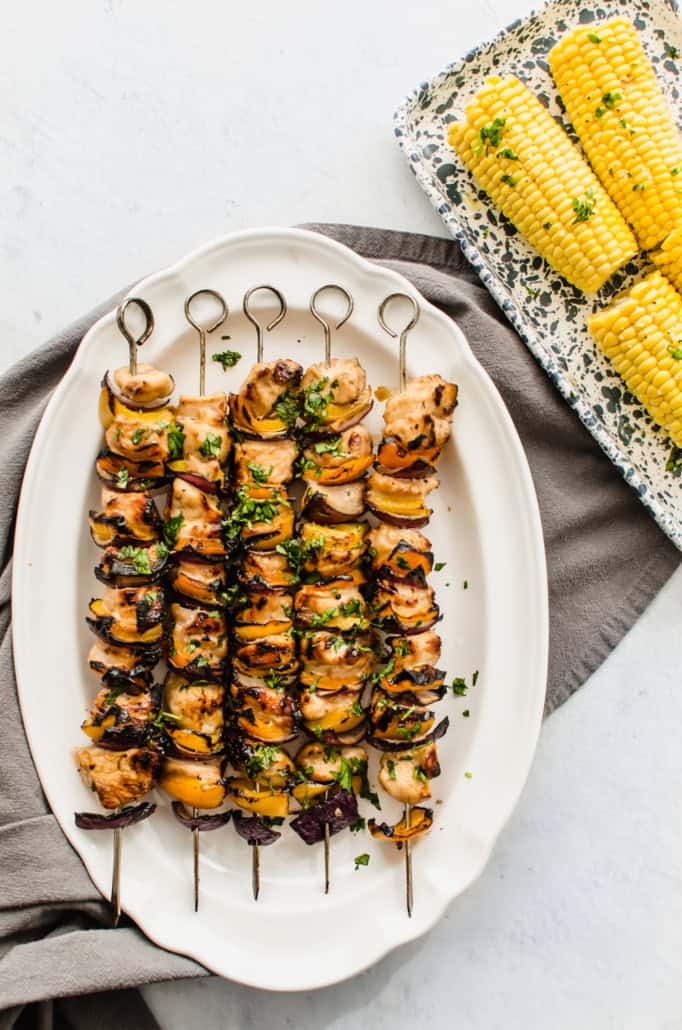 This 15 minute pantry staple is a meatless "one pot wonder" that I've been making and freezing for years for my family. Filled with beans, tomatoes, chilis, corn, and more, it only gets better the longer it sits in the fridge.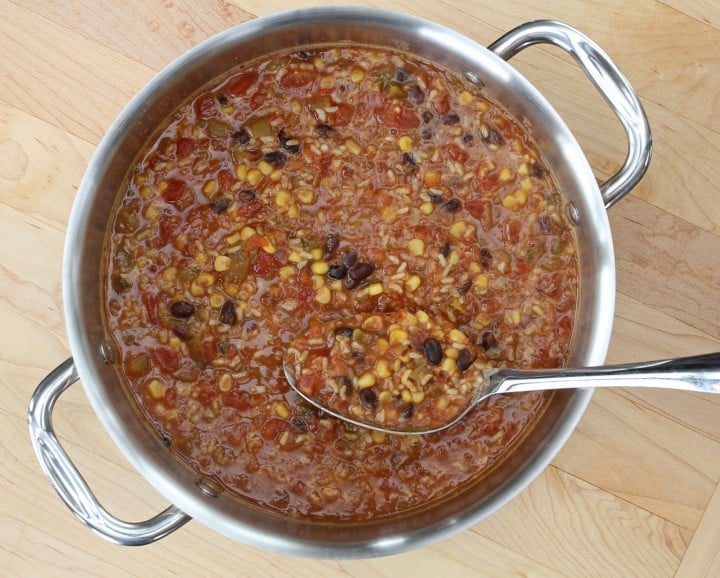 Your fam will oooh and ahhhh over this gourmet Crockpot Breakfast Casserole, whether you serve it for a weekend brunch or a weeknight dinner. Its depth of flavor and beautiful color come from onions, garlic, kale, roasted red peppers, bacon, and Gruyere and Parmesan cheeses.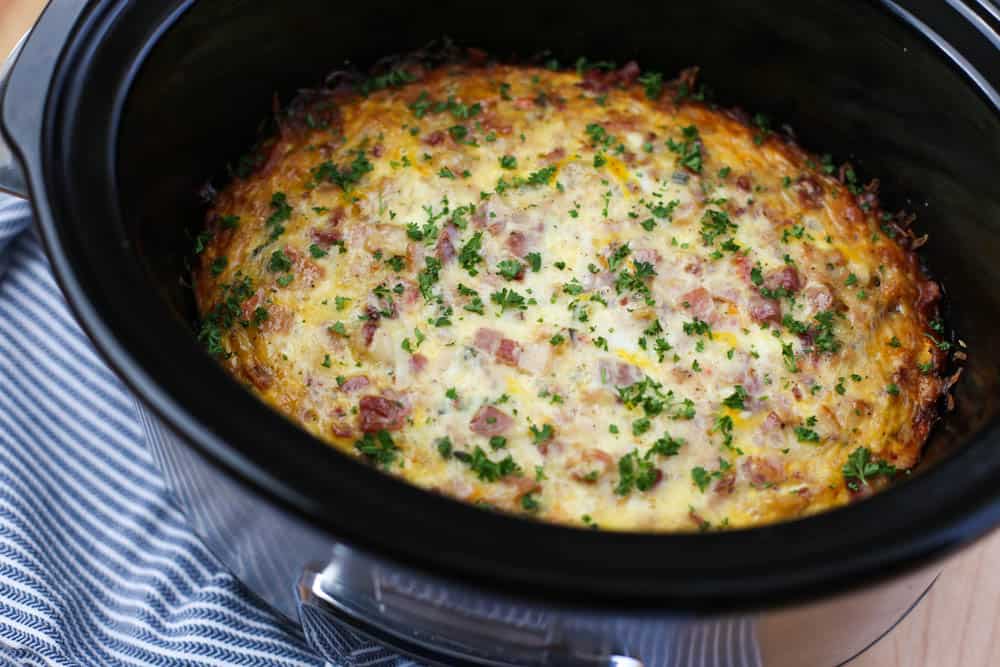 Follow these simple steps to make the perfect steak that starts on the stove and finishes in the oven. Or, cook a steak to perfection on the grill.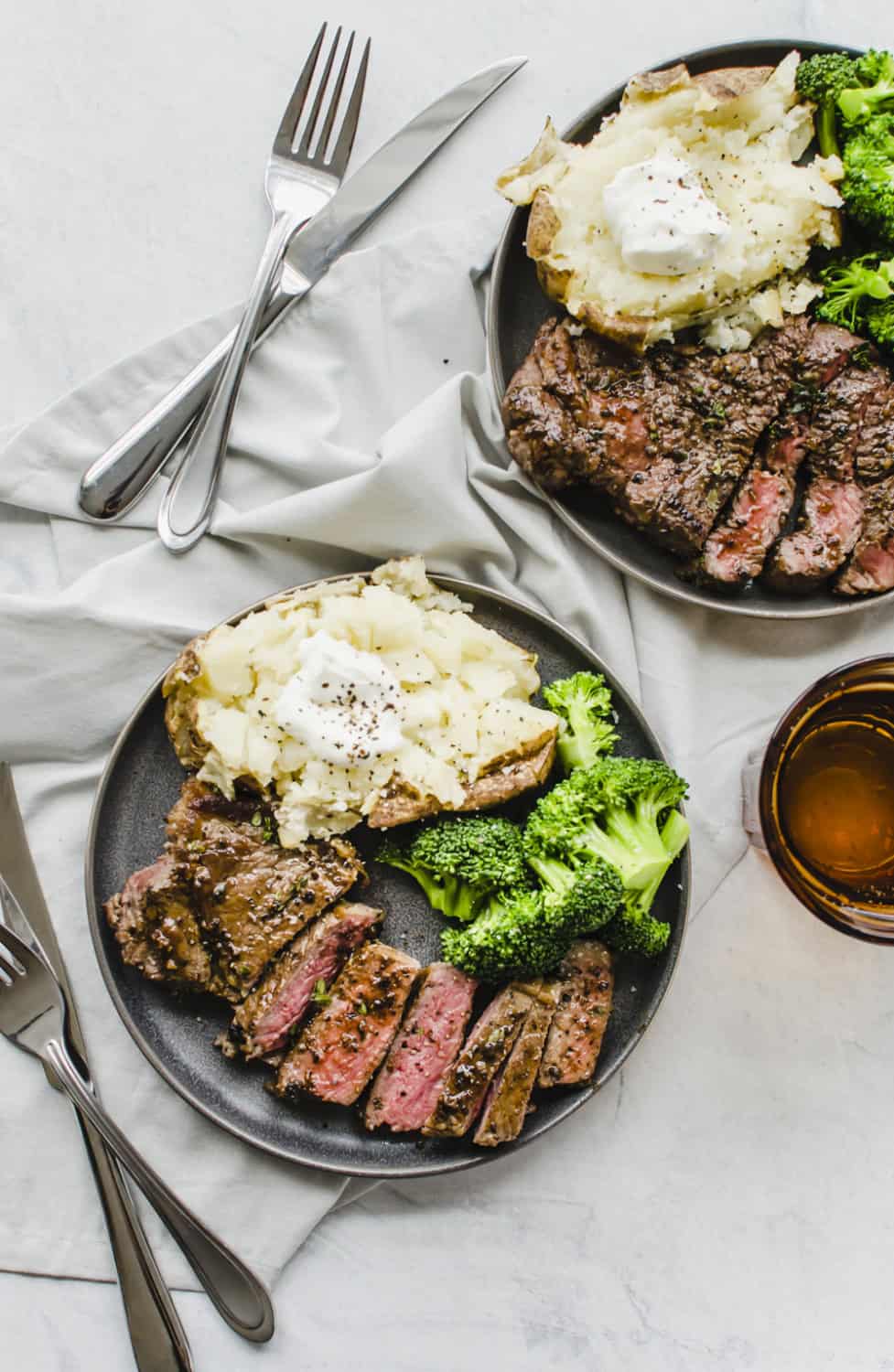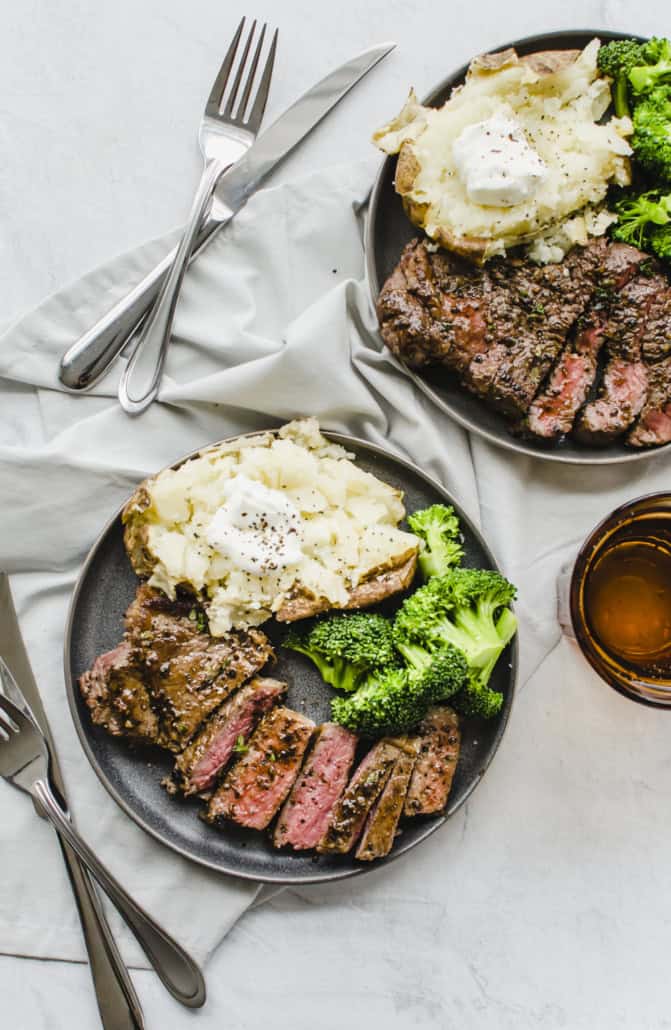 An easy, healthy, dump-and-go, delicious dinner. This freezer-friendly recipe is a win for my family and is a great recipe for large groups. So simple!
Of all the gluten-free dinner recipes on this list, this one might be my favorite. A little sweet and a little spicy, this easy chicken recipe is BIG on flavor and takes just minutes to throw in the slow cooker.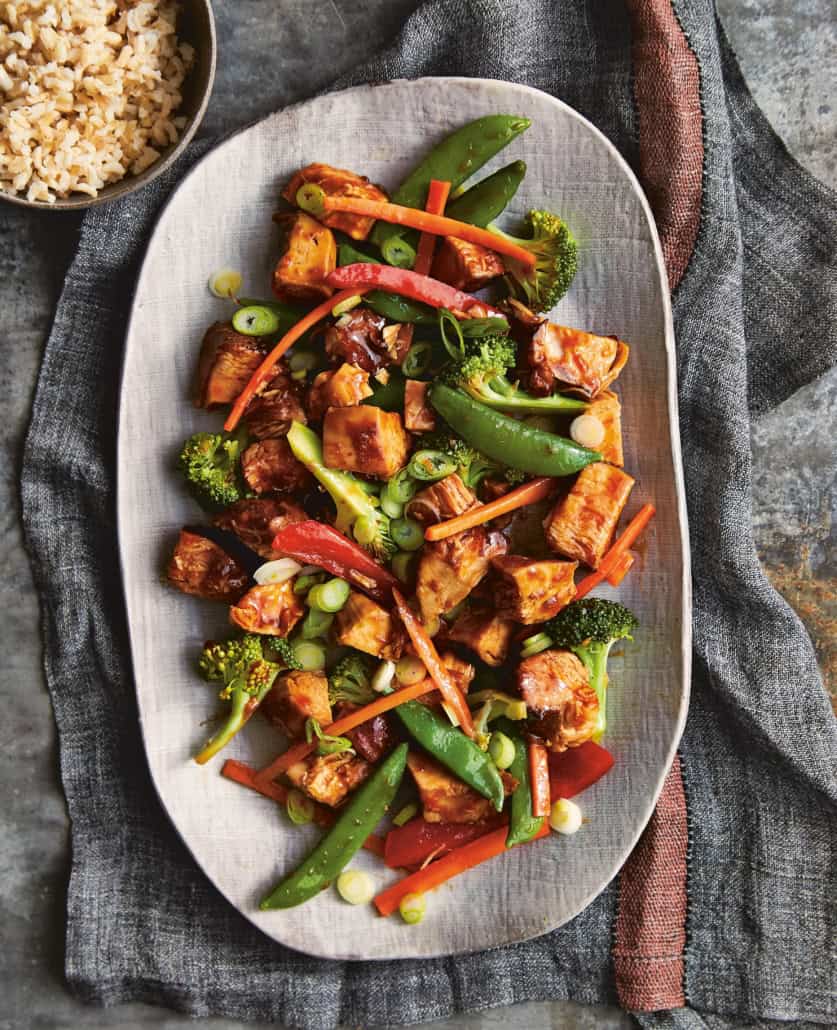 This versatile gluten-free recipe comes together quickly. The Instant Pot cooks the pork roast to perfection and a quick broil gives it a divine crisp texture. Double the recipe and make it an easy freezer meal!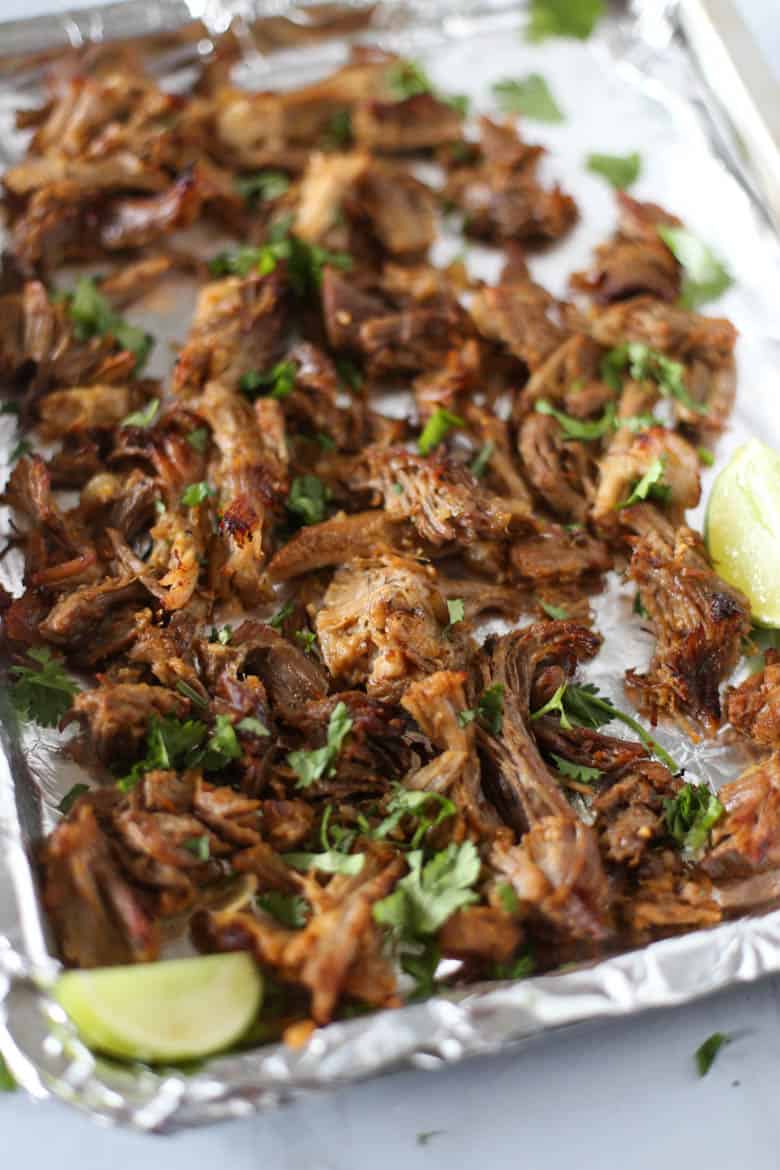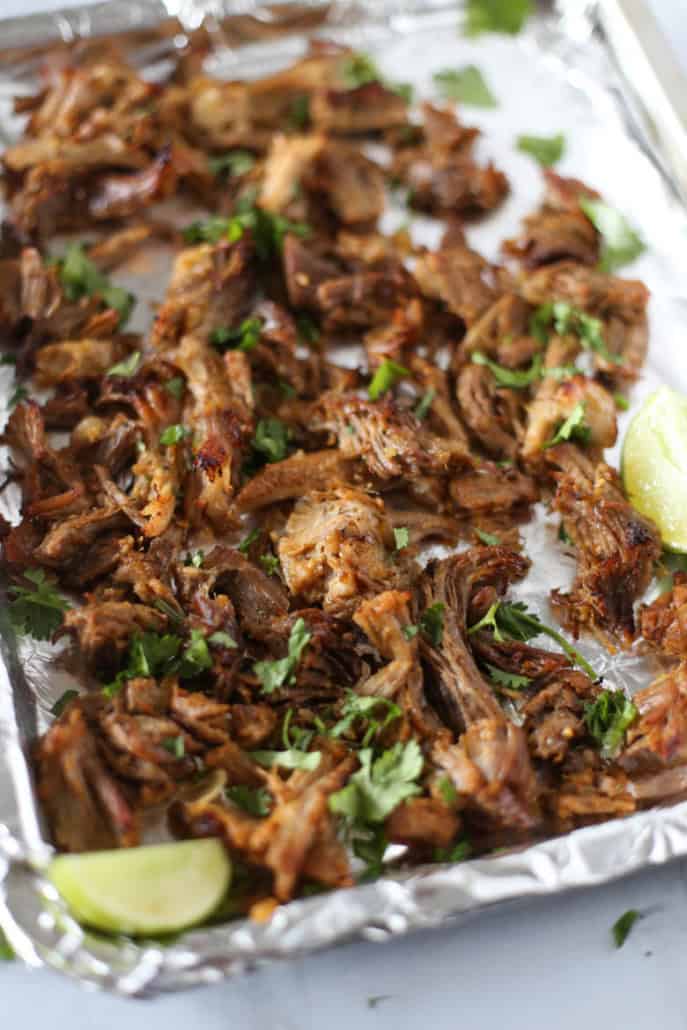 This healthy and absolutely delicious soup works well to freeze as leftovers in small portions for lunches down the road. Or, serve it tonight along with some grilled cheese sandwiches (gluten-free bread, of course) or with gluten-free croutons on top.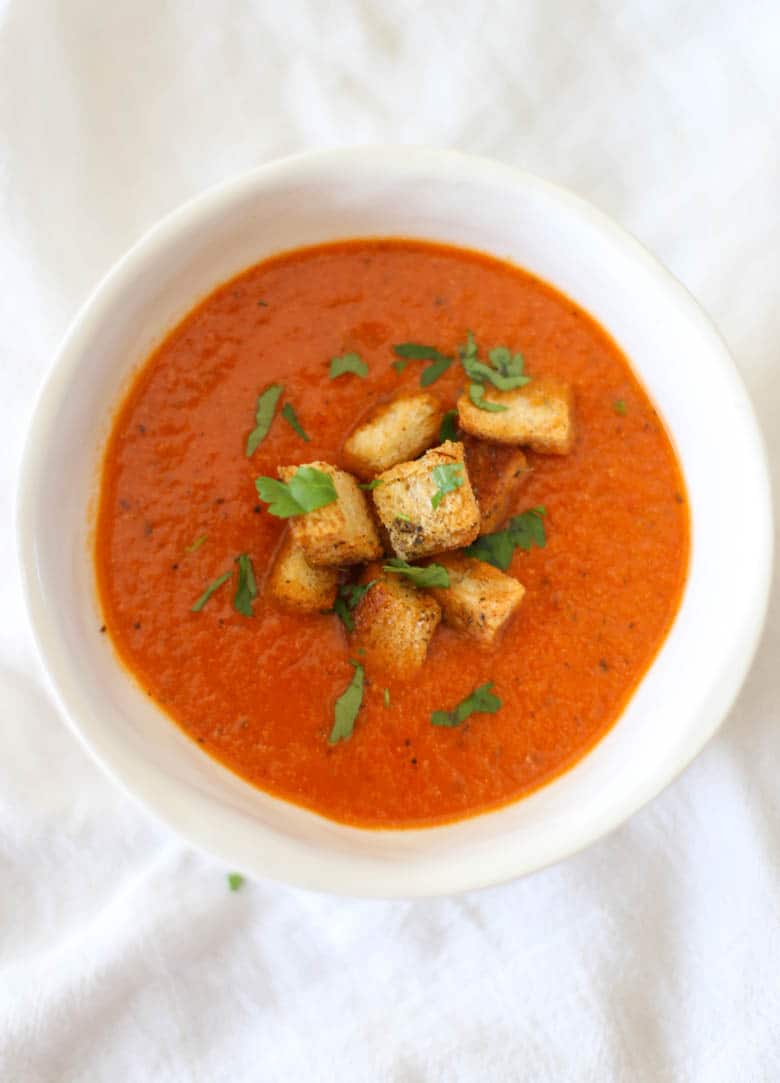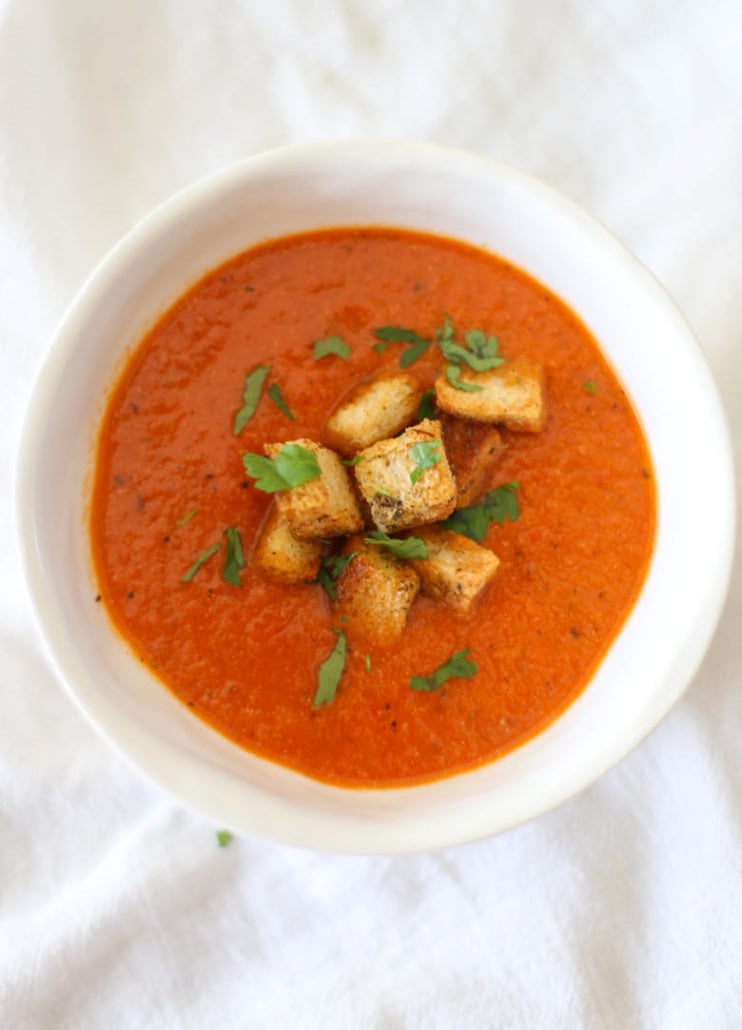 Our freezer friendly Instant Pot Chicken Nachos are a great starter meal for the Instant Pot. The best part about the recipe is that you can customize it how you want and it is great recipe for large groups.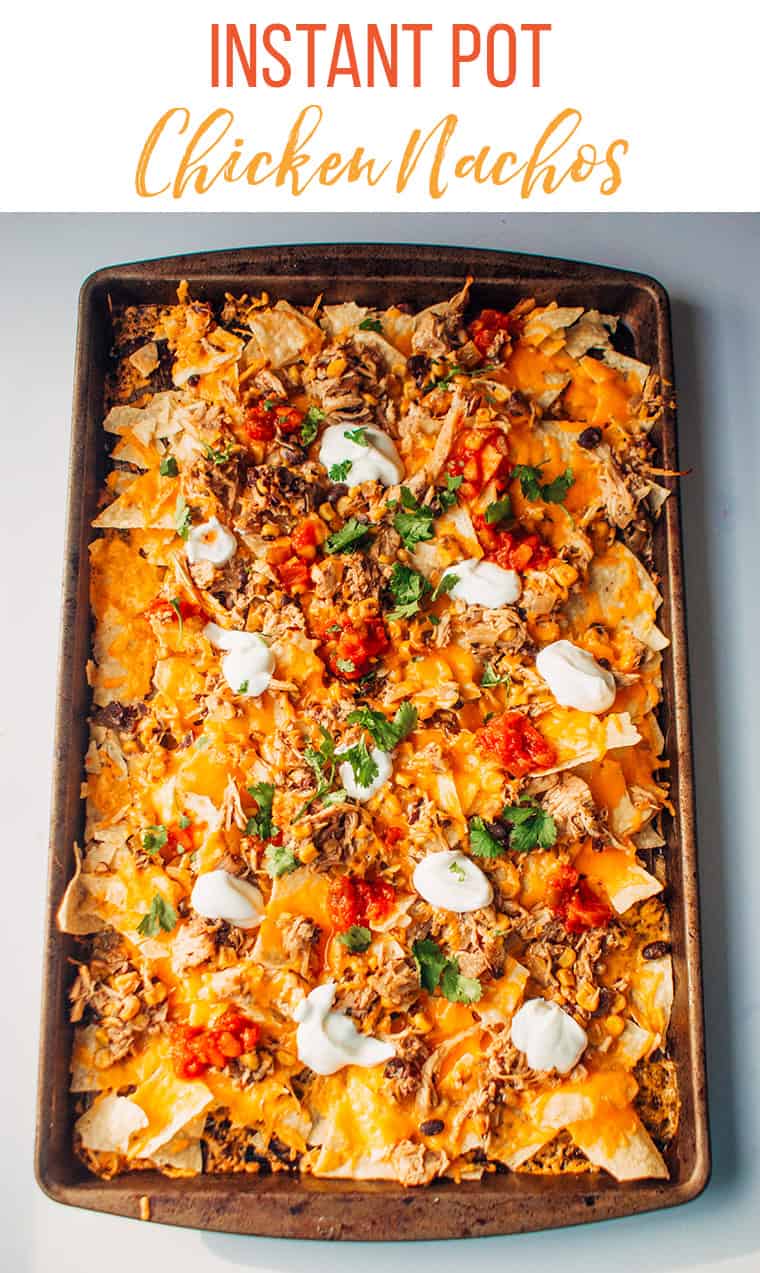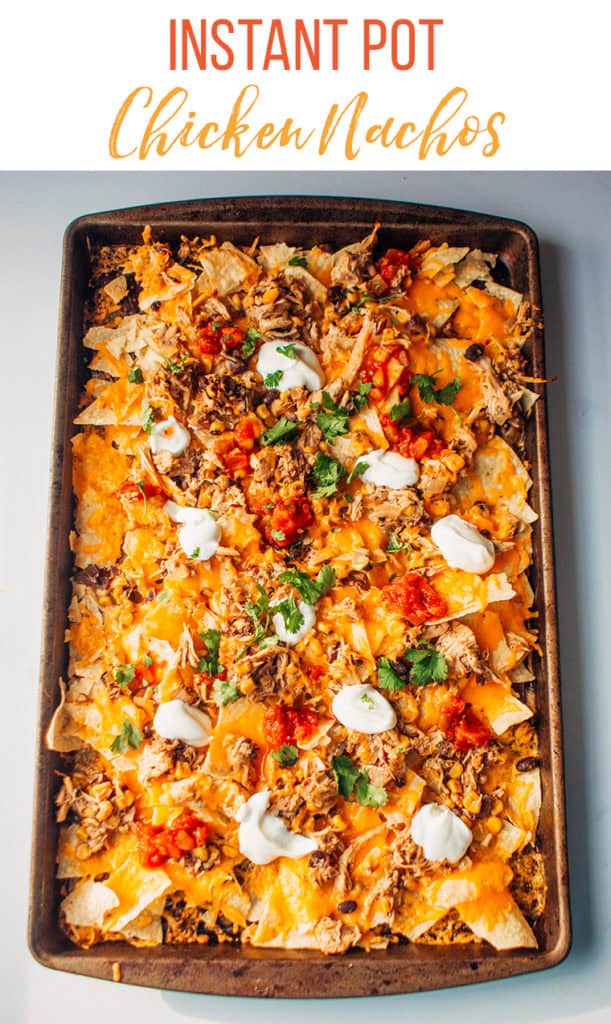 Bacon-Wrapped Shrimp and Pineapple Kabobs are every bit as tasty as they sound. The sweetness of grilled fresh pineapple pairs perfectly with the smoky saltiness of the bacon.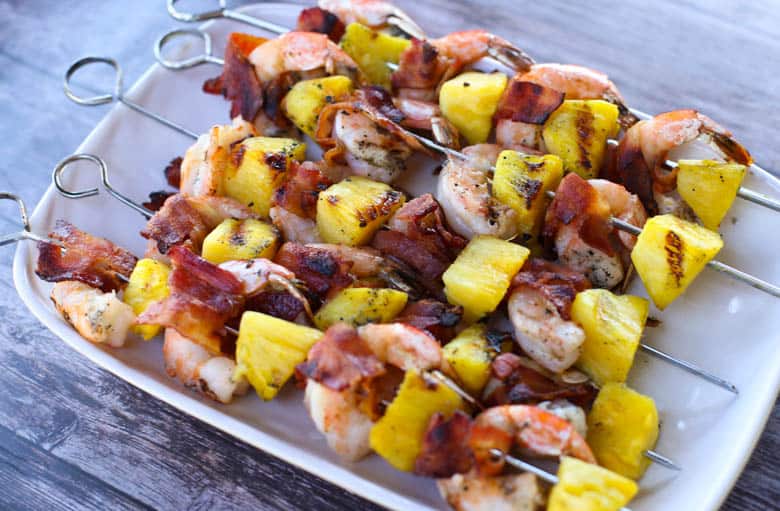 Balsamic Herb Grilled Chicken is moist, tender, and packed with flavor through and through! The flavor combinations of the marinade makes this my go-to recipe for warm weather grilling!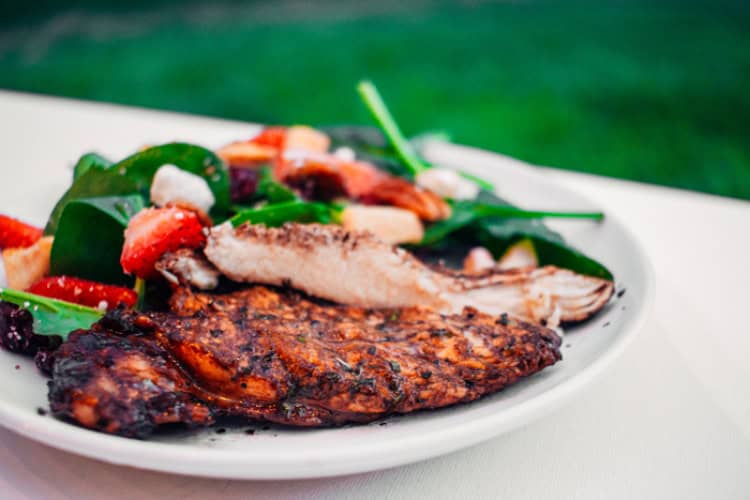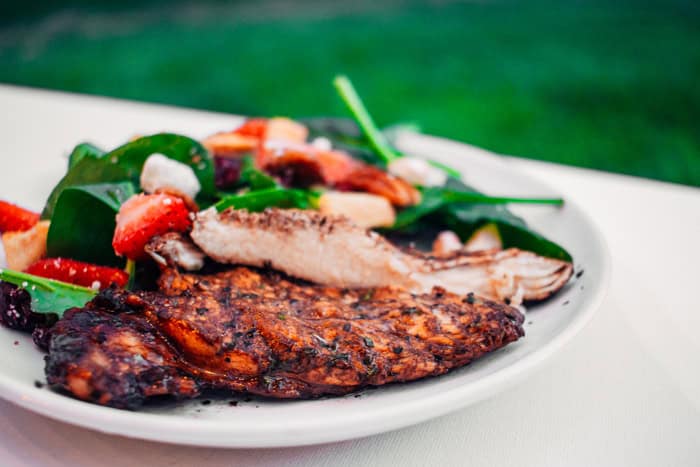 These kid-friendly salmon patties are not only some of the healthiest burgers out there, but every bite is a burst of citrusy, fresh deliciousness. They are gluten-free, dairy-free, and make a great freezer meal. It's super easy to keep all of the ingredients for the salmon patties on hand in the pantry and in the fridge. Using canned salmon makes it economical too!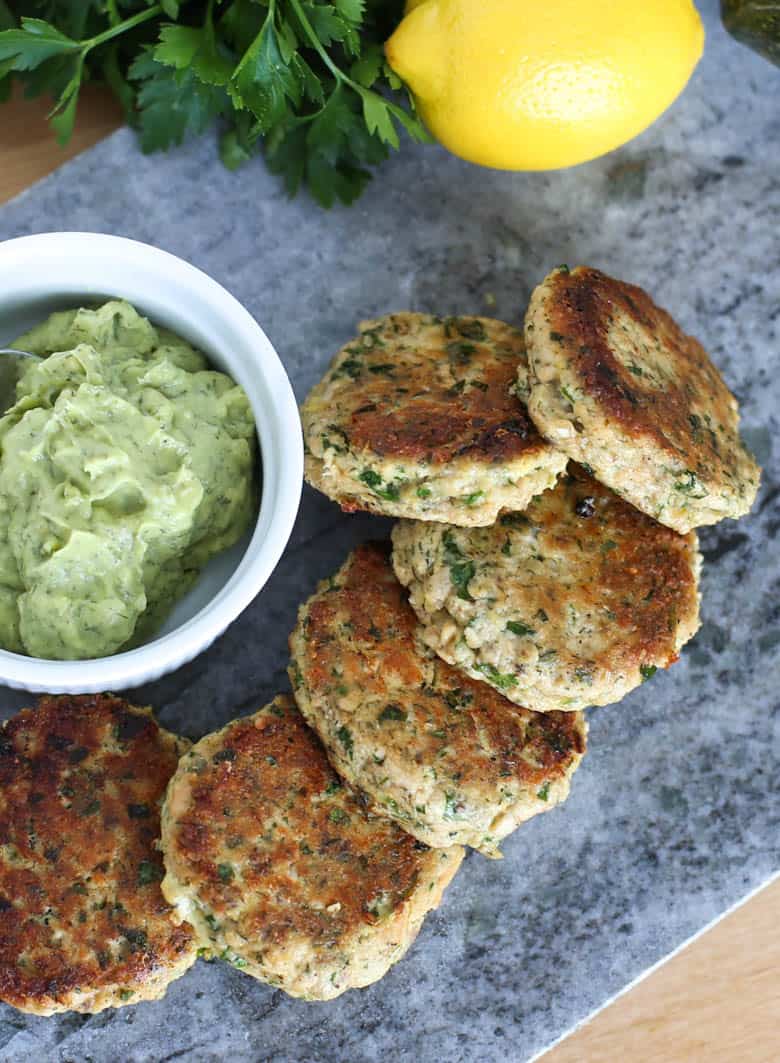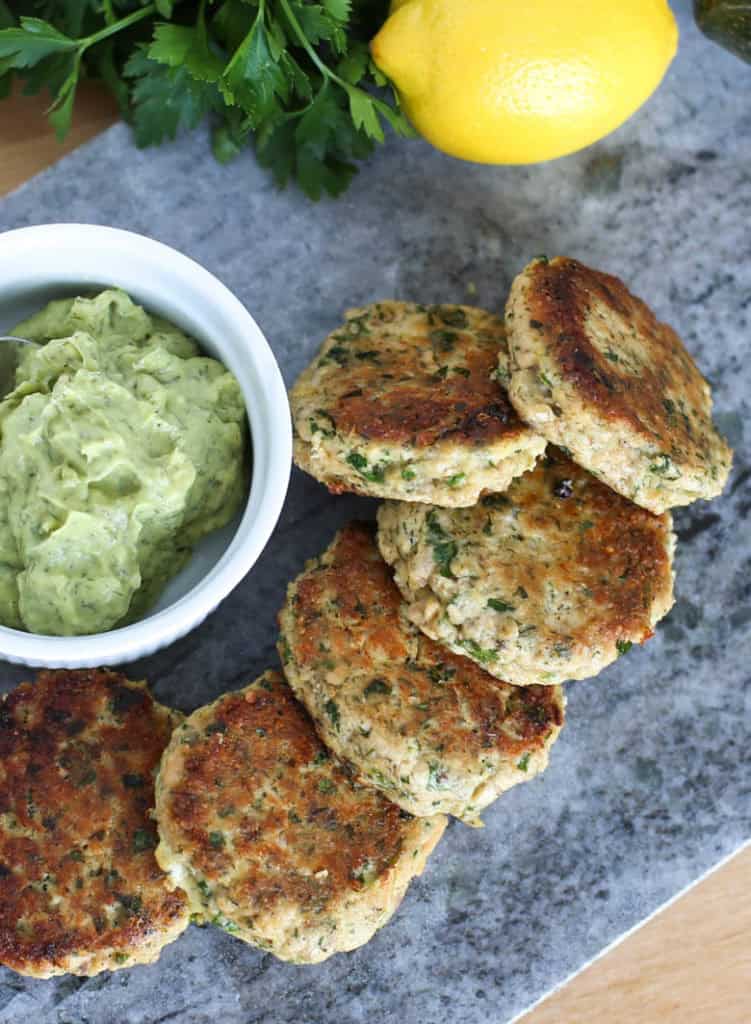 Who doesn't love a one-dish wonder? Several of our Freezer Foodies (join us!) told us they make this gluten-free dinner all the time for their families.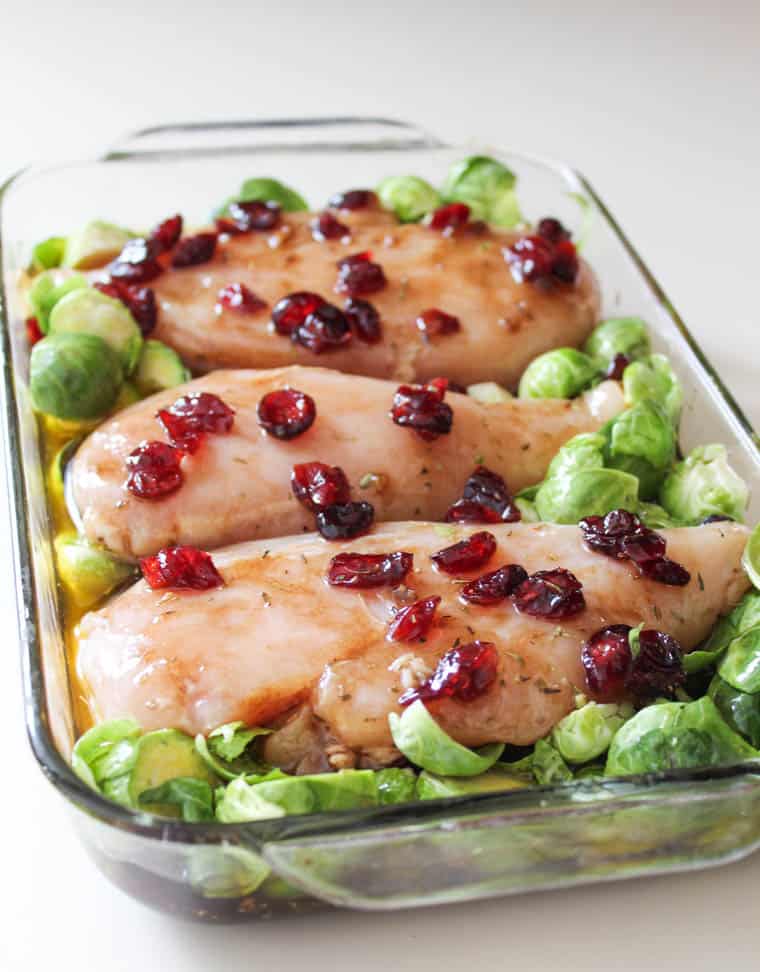 This rich-tasting, twice-stuffed baked potato that you can actually feel good about! Greek yogurt and chicken broth help replace some of the fat in this typically calorie-laden side dish, while the addition of two superfoods, sweet potato and broccoli, up the nutrition payout. These super spuds are both hearty enough to serve as an entree and decadent enough to serve as a side dish on a special occasion.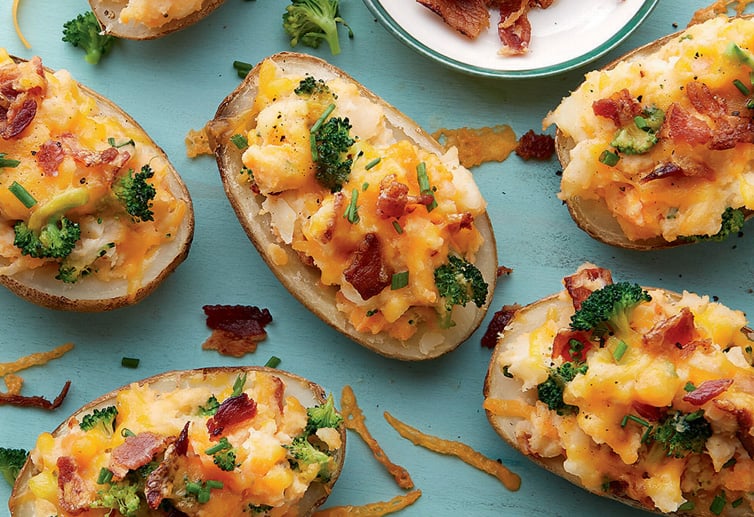 Here's a healthy and filling dinner idea for everyone! Delicious marinated grilled chicken is served over brown rice and with your favorite southwest toppings.
Fire up the grill for this palate-pleaser. The magic of this easy dinner idea is in the marinade.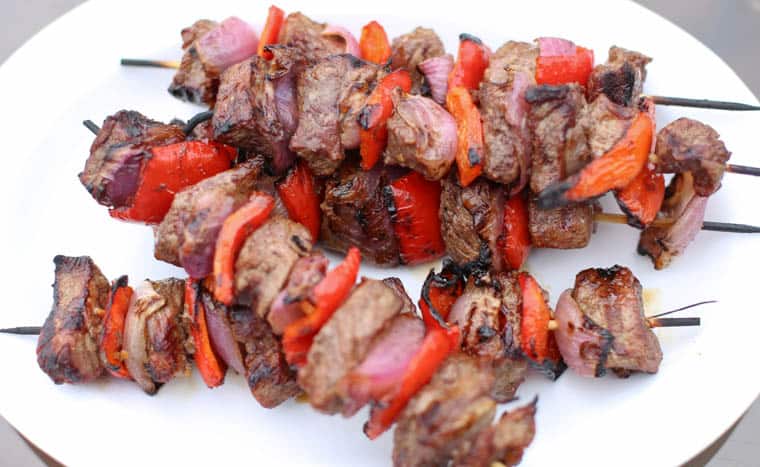 Dinner is done on one sheet? Yes please! You'll love the flavor and color combo in this gluten-free dinner. Leftovers are tasty, too.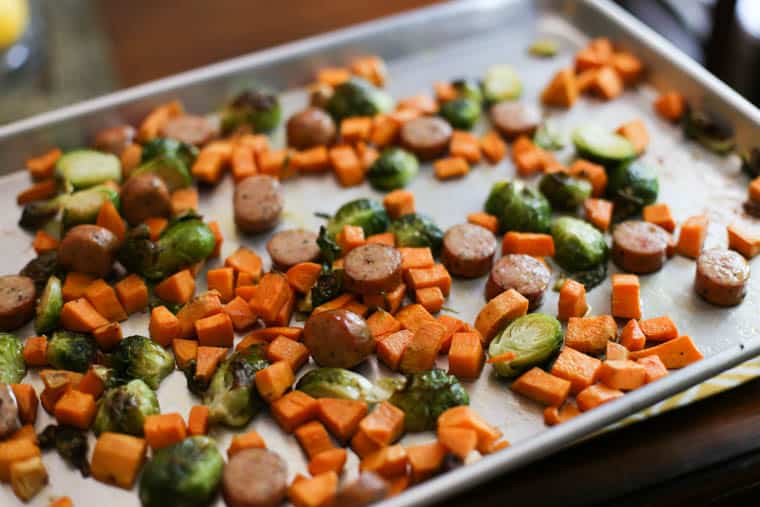 Next time you're in the mood for Breakfast-for-Dinner, try these tasty egg bites served alongside some No Fail Bacon and one of these smoothies.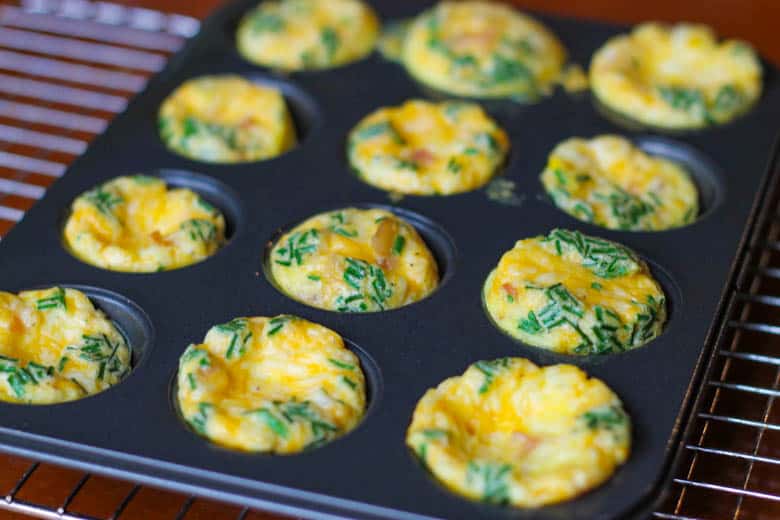 Even the most reluctant seafood eaters will enjoy this succulent lemony shrimp. Broiling for only a few minutes on each side creates a crisp exterior while maintaining a juicy interior. The skewers and beautiful garnishes make this easy dish a fun one to serve for family dinner or as a party appetizer.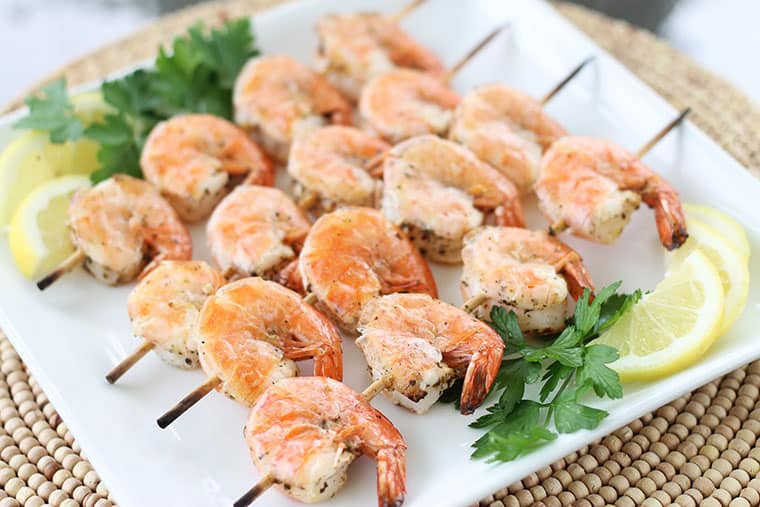 Easy and healthy Instant Pot soup! With hearty beans and barley plus onions, carrots, celery, garlic, tomatoes, and kale, this soup tastes amazing, satisfies, and keeps you healthy in the winter months. Freezer meal instructions included.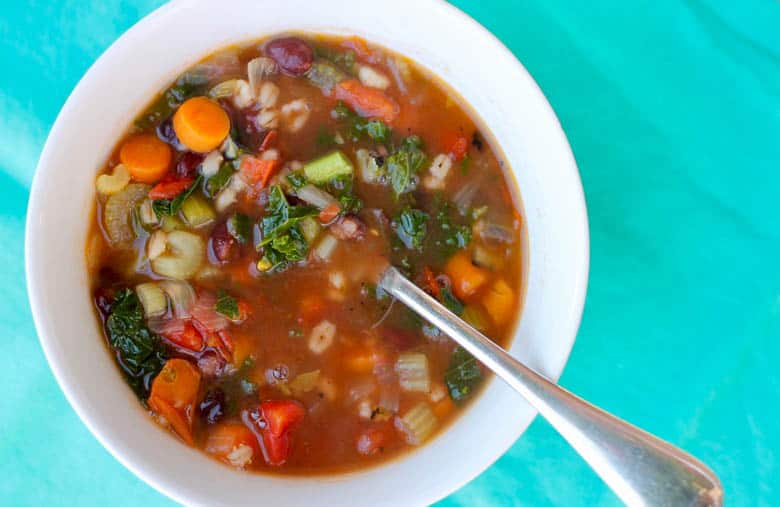 A perfect marriage of sweet and savory marinade ingredients, along with the foil-cooking method, take salmon filets to a whole new level. Broiling at the very end is necessary to create caramelization on top.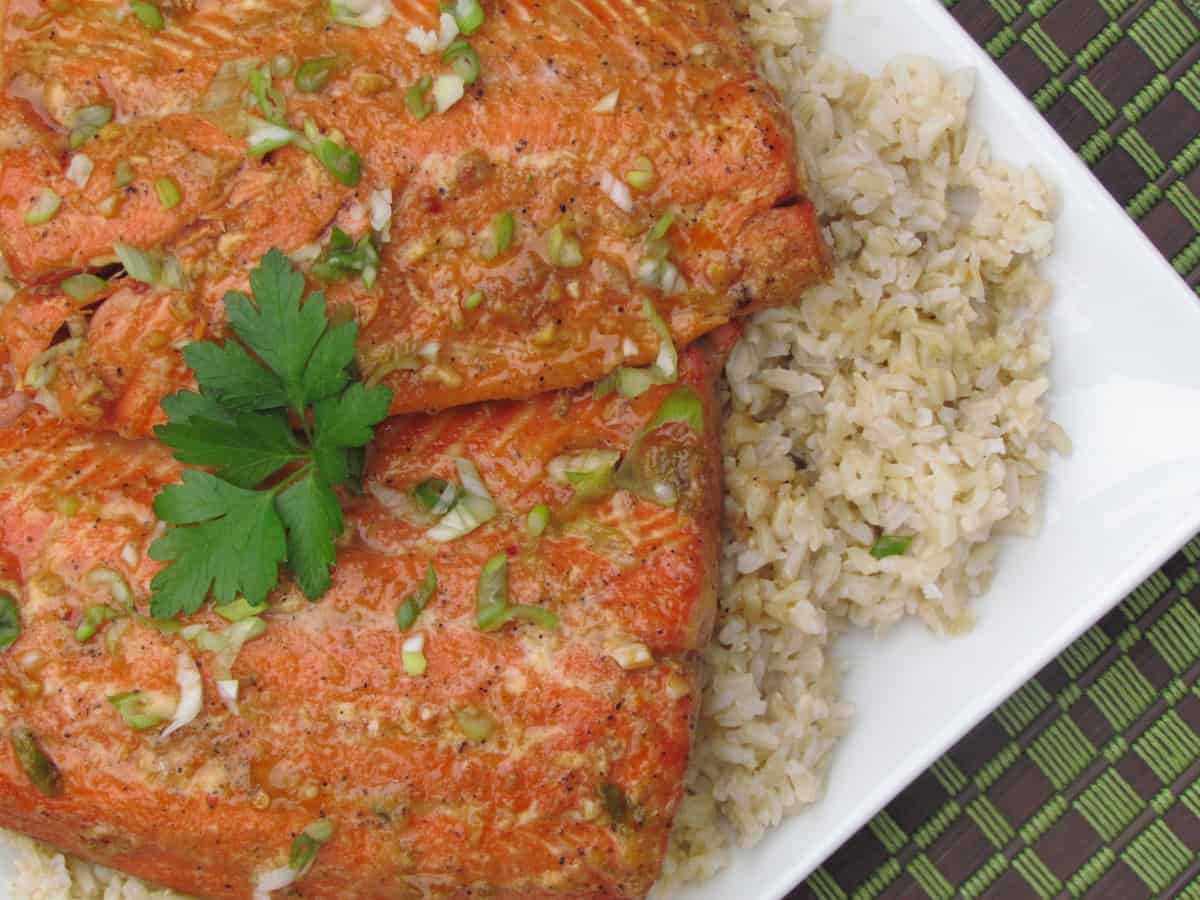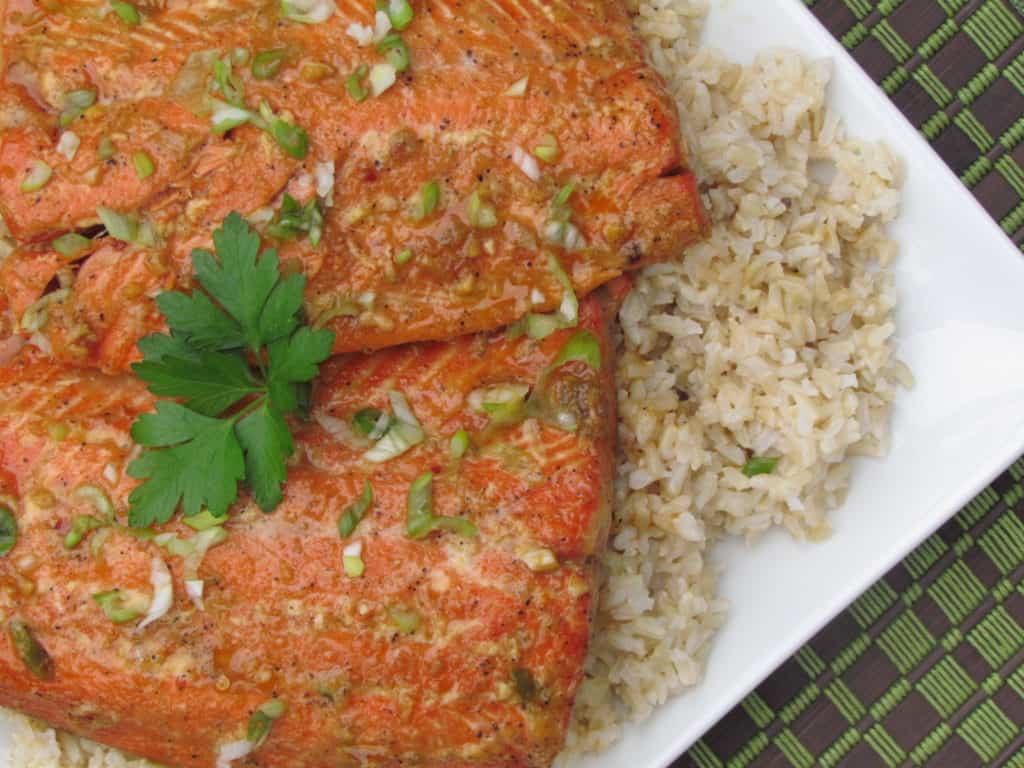 This dinner recipe is one of our family's top 5 favorites! Turns out perfectly every time and pleases all the palates.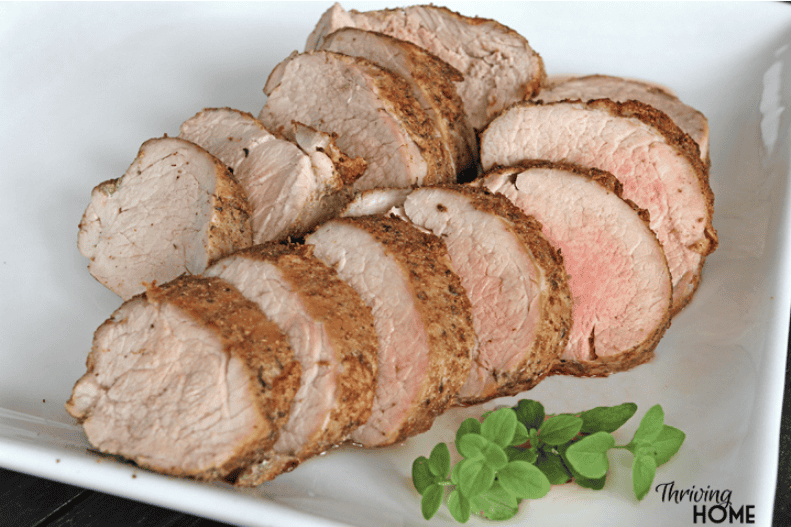 An easy and healthy one-pot-wonder that can stretch a buck. Put this one on your repeat list.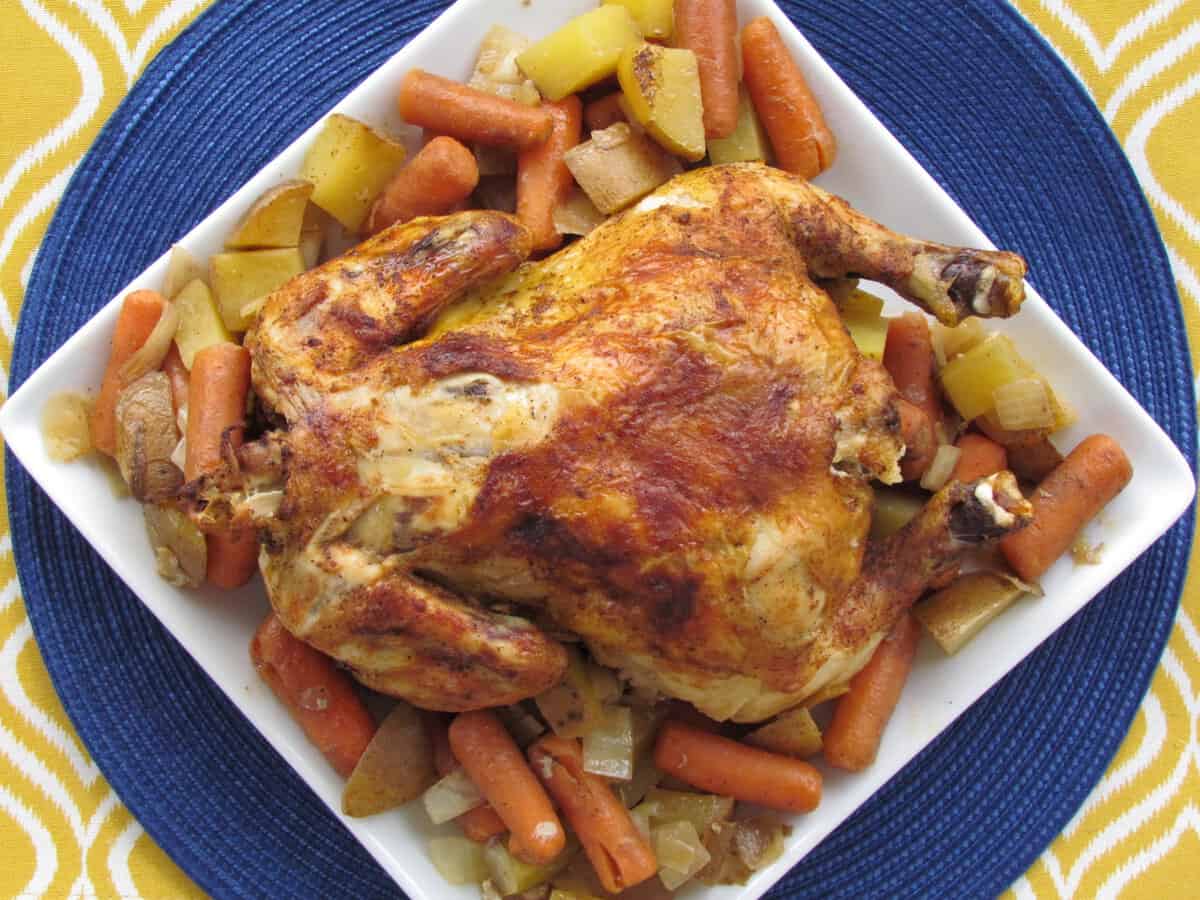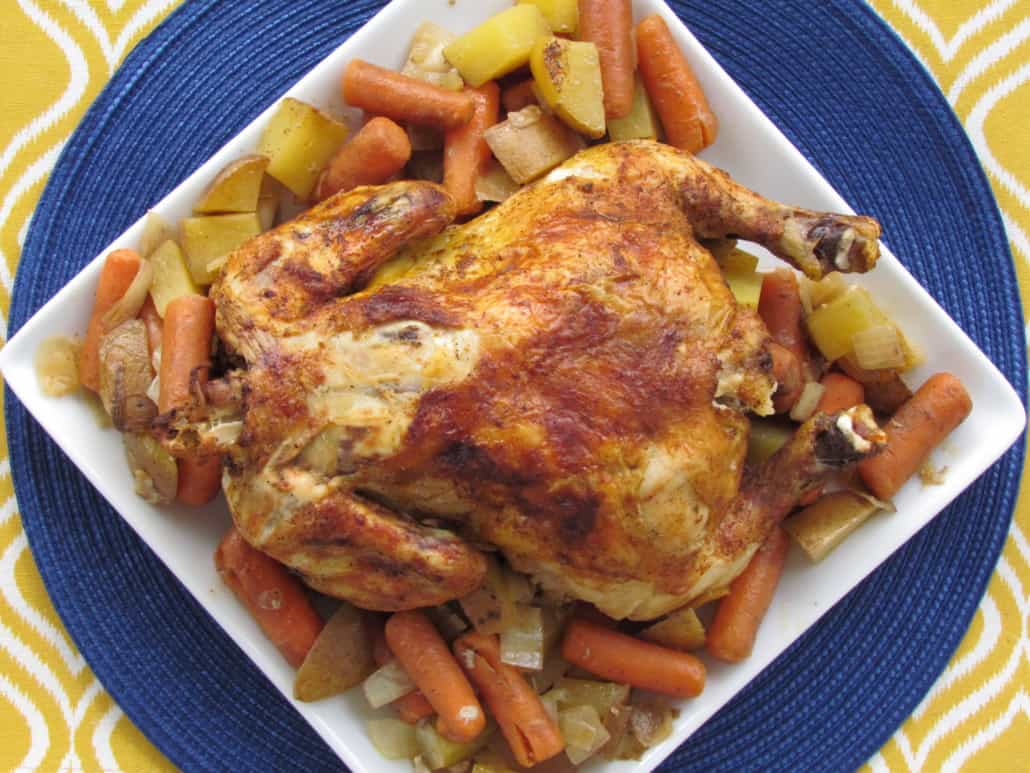 This slow cooker chicken soup is not only gluten free and dairy free (if you don't add cheese and sour cream at the end), but it freezes beautifully either before cooking or after. Packed with fresh flavor, the veggies give it that fiesta vibe that everyone will love.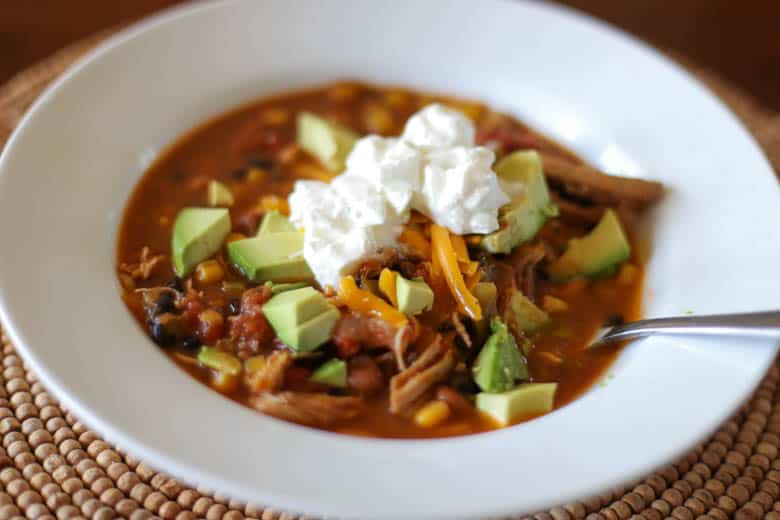 This chicken burger recipe (with gluten-free options) is a kid and adult fave! Make ahead and freeze a batch for later or make them tonight for a delicious and healthy dinner. Eat by itself or on a gluten-free bun.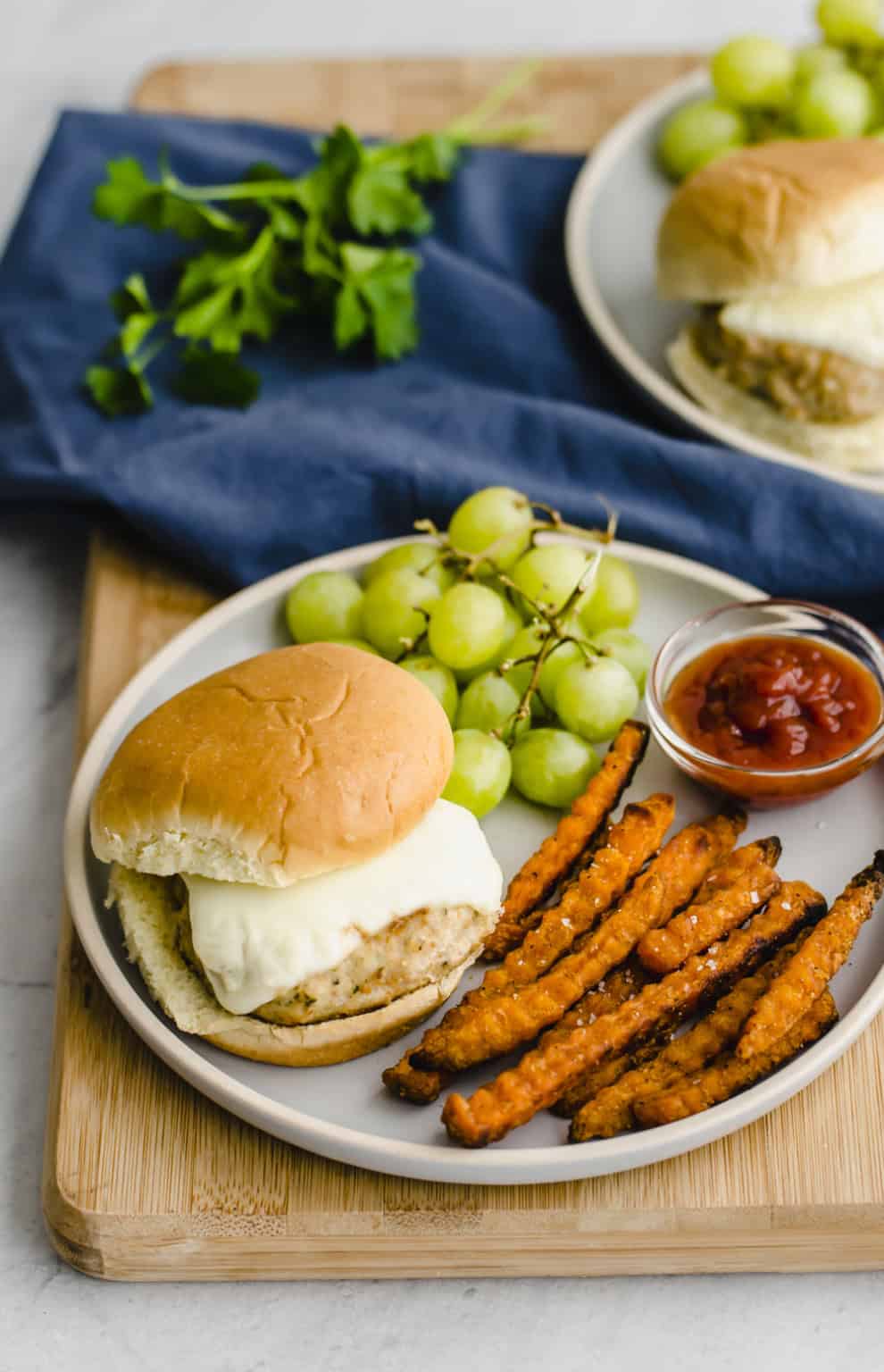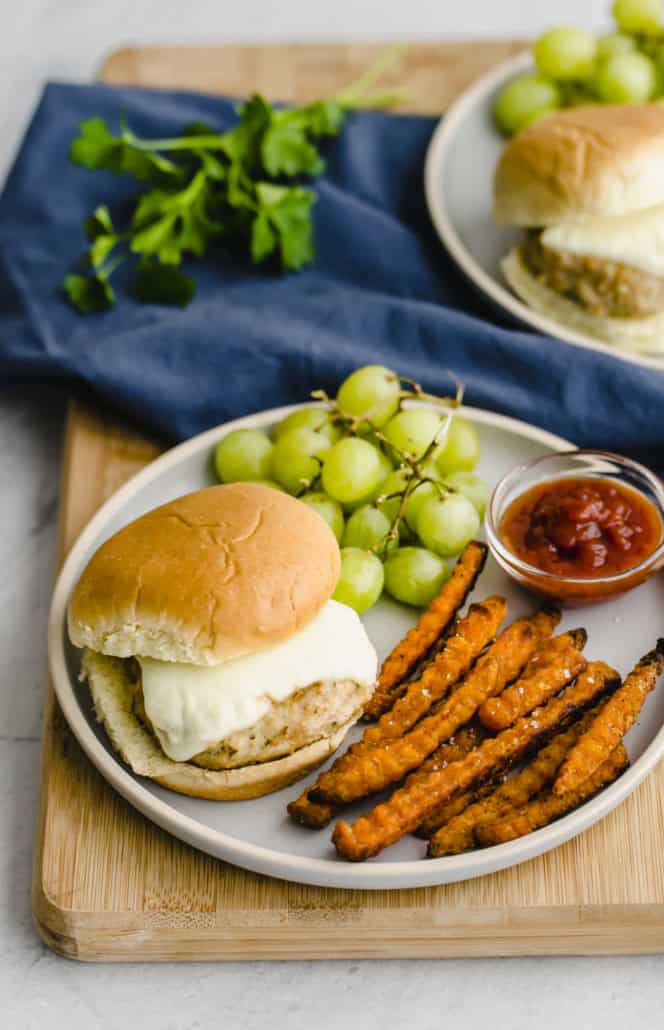 What I love about this garlic-lemon shrimp recipe is that it is super versatile. It only takes a few minutes to make and can be great to eat just plain or to toss into a recipe that needs some protein.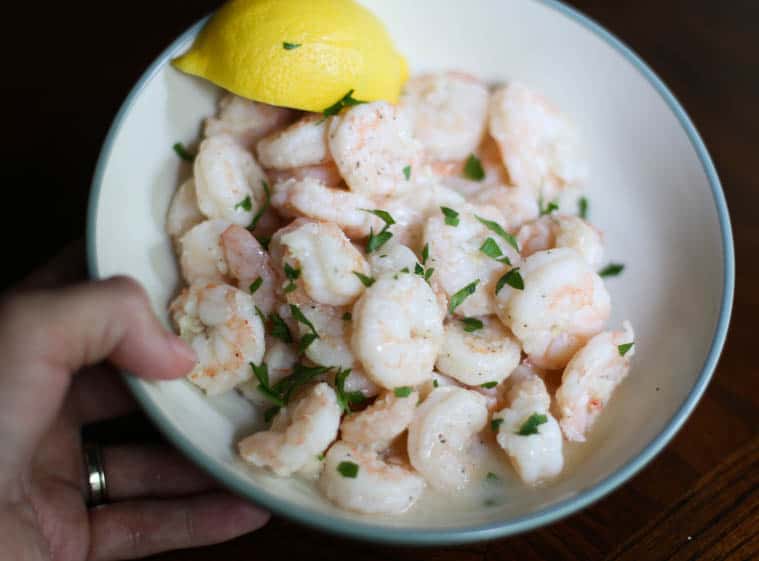 Look no further for a comforting slow cooker freezer meal. This lean turkey chili is not only hearty and absolutely delicious, but it's also chock full of fiber, protein, and nutrients. This crock pot chili is delicious fresh but is also a great make ahead meal.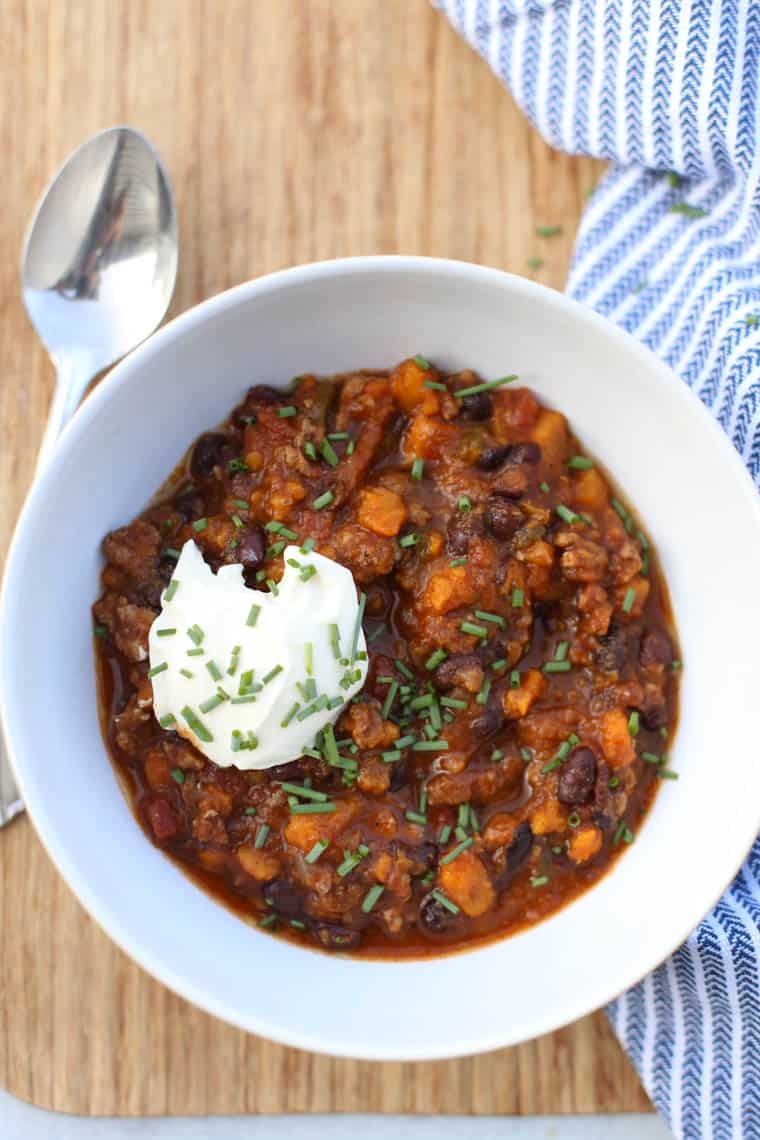 This easy dump and go freezer meal will become a regular family dinner in your home. This freezer friendly dinner is so versatile, too. Eat it straight from the slow cooker, put it in gluten-free wraps, or turn it into nachos.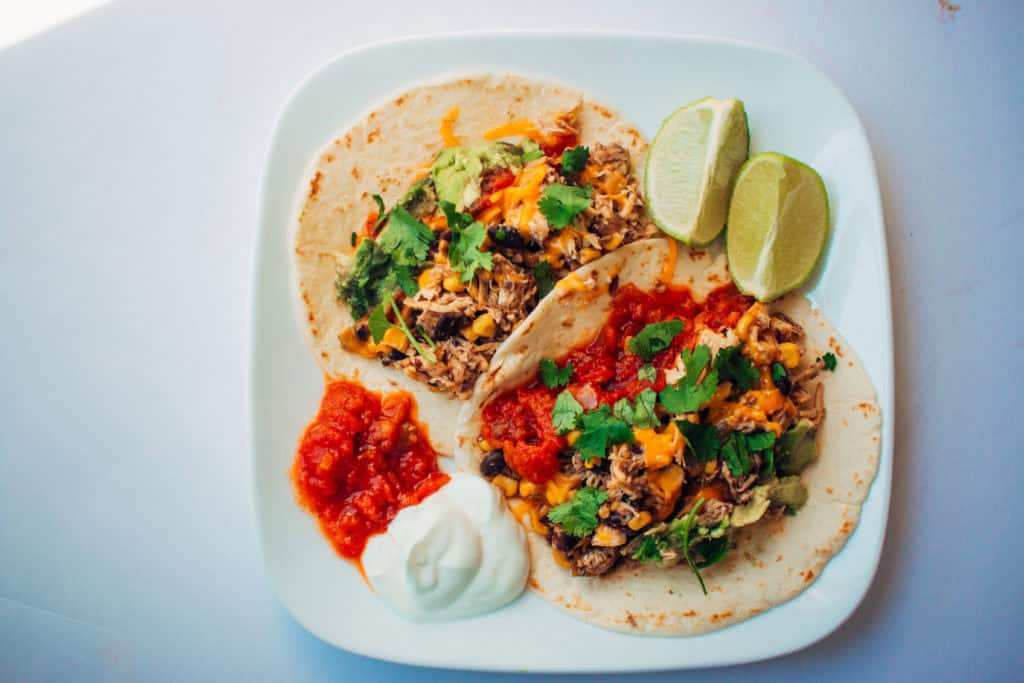 When you grill a pork tenderloin, you flavor, moistness, and an extra char-crispiness that coats the outside of the tenderloin. This is a no-fail method that you'll come back to over and over again.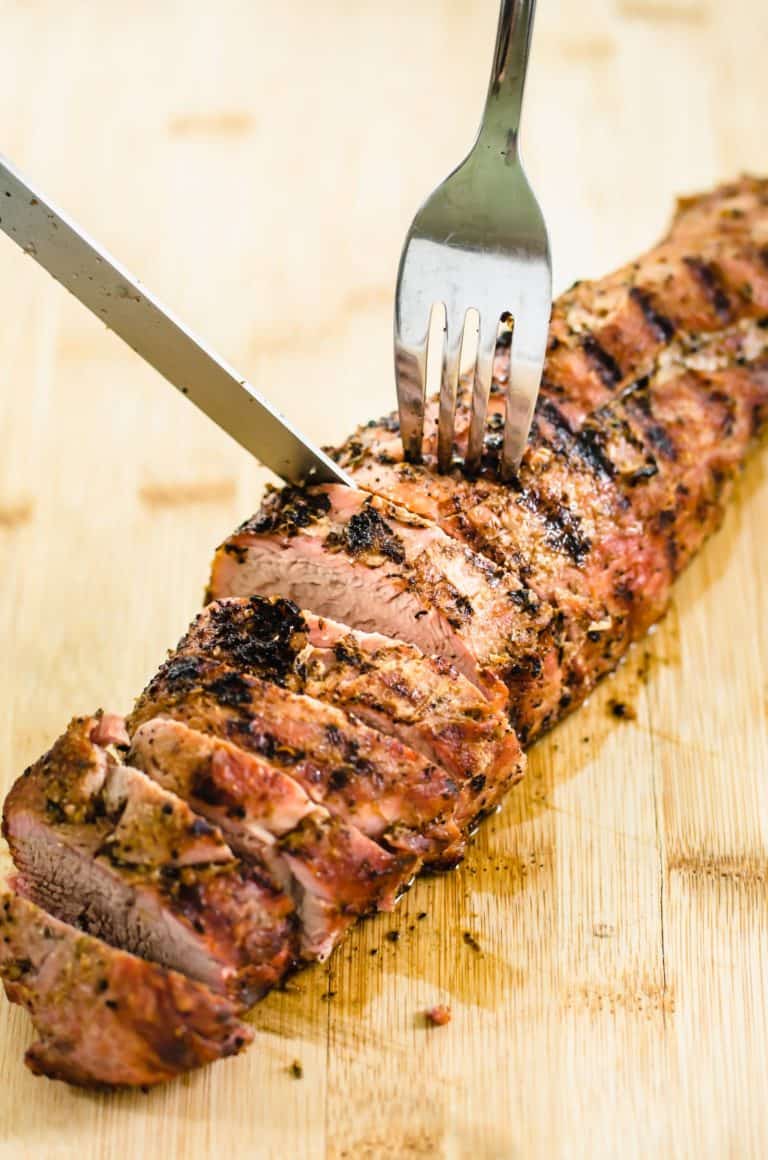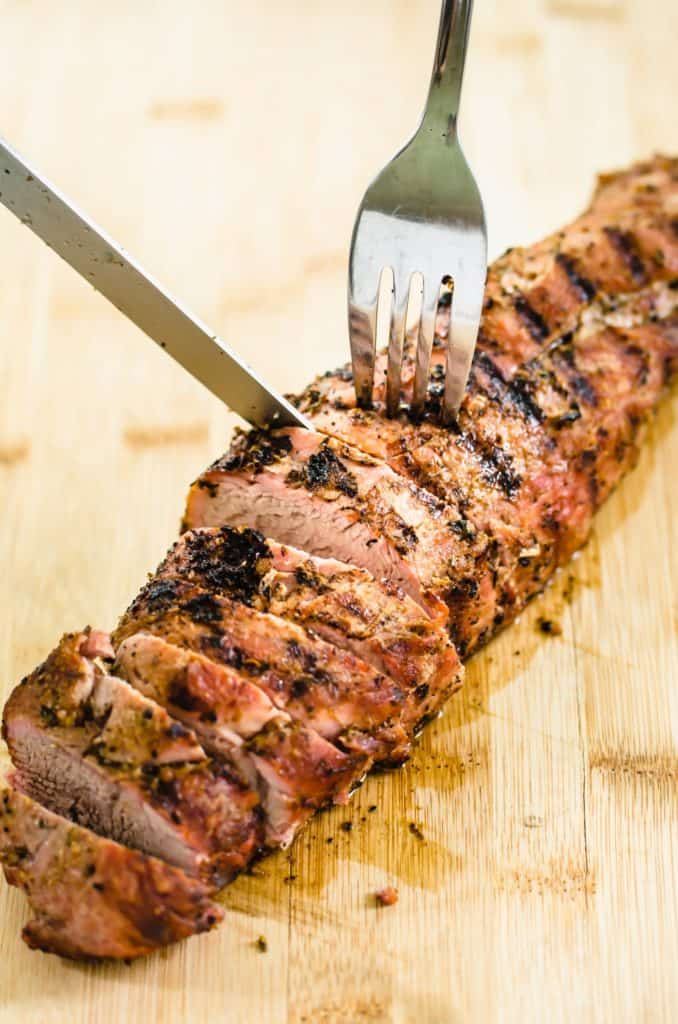 Want a super nutritious, flavorful recipe that can feed a crowd, won't break the bank, or doesn't take much time? This 20 Minute Freezable Pumpkin Chili gets the job done.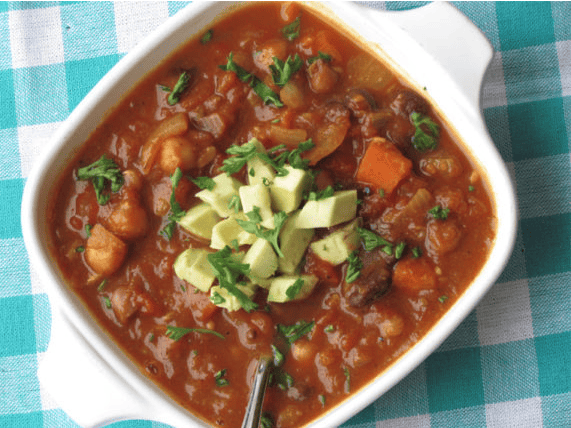 Disclaimer: Some of the links in this post are affiliate links. We are a participant in the Amazon Services LLC Associates Program, a means for us to earn fees by linking to Amazon.com and affiliated sites. Here's our full disclosure.
I hope you enjoy these delicious gluten-free dinner recipes as much as our family has over the years!
https://thrivinghomeblog.com/wp-content/uploads/2020/05/Gluten-free-dinners.jpg
1075
760
Rachel Tiemeyer
https://thrivinghomeblog.com/wp-content/uploads/2019/10/thrivinglogo.png
Rachel Tiemeyer
2020-05-20 18:30:52
2022-04-20 15:14:53
30+ Gluten-Free Dinner Recipes