Grilled Sirloin Steak Kabobs
This post may contain affiliate or sponsored links. Please read our disclosure policy.
Grilled Sirloin Steak Kabobs are not only a great meal idea for large groups but they can also be a freezer meal! The magic of this easy dinner idea is in the marinade.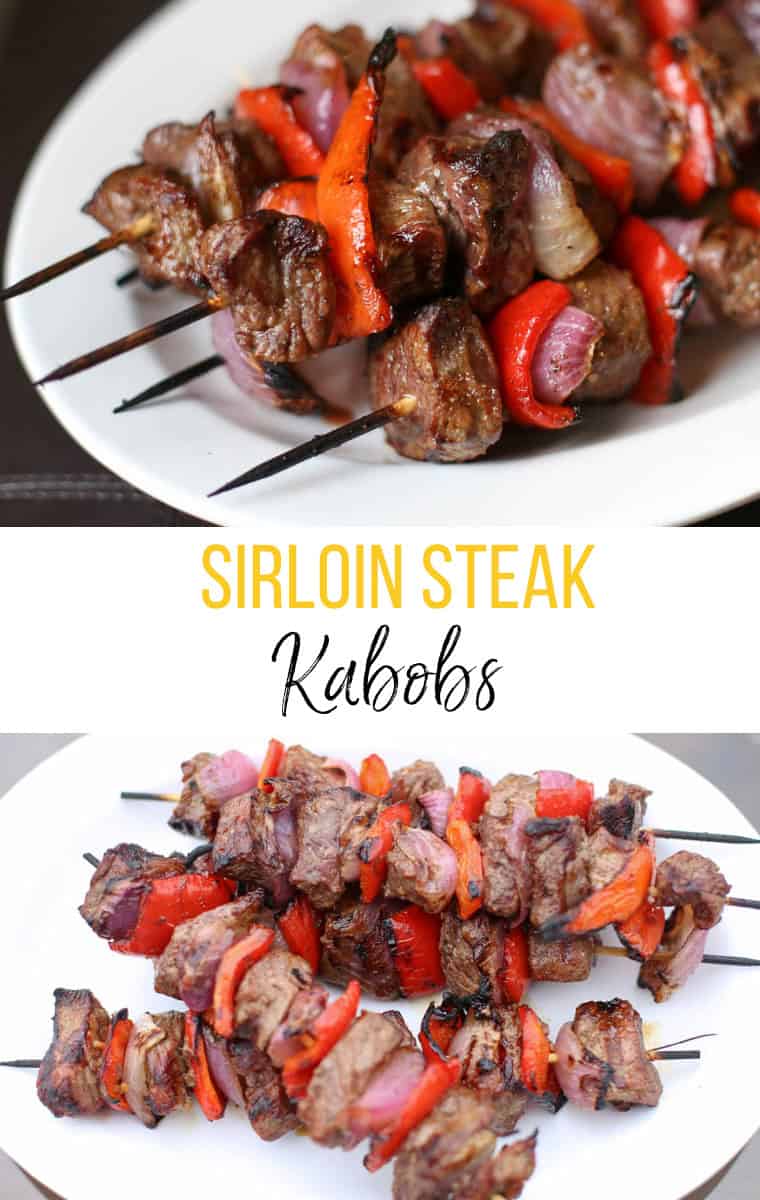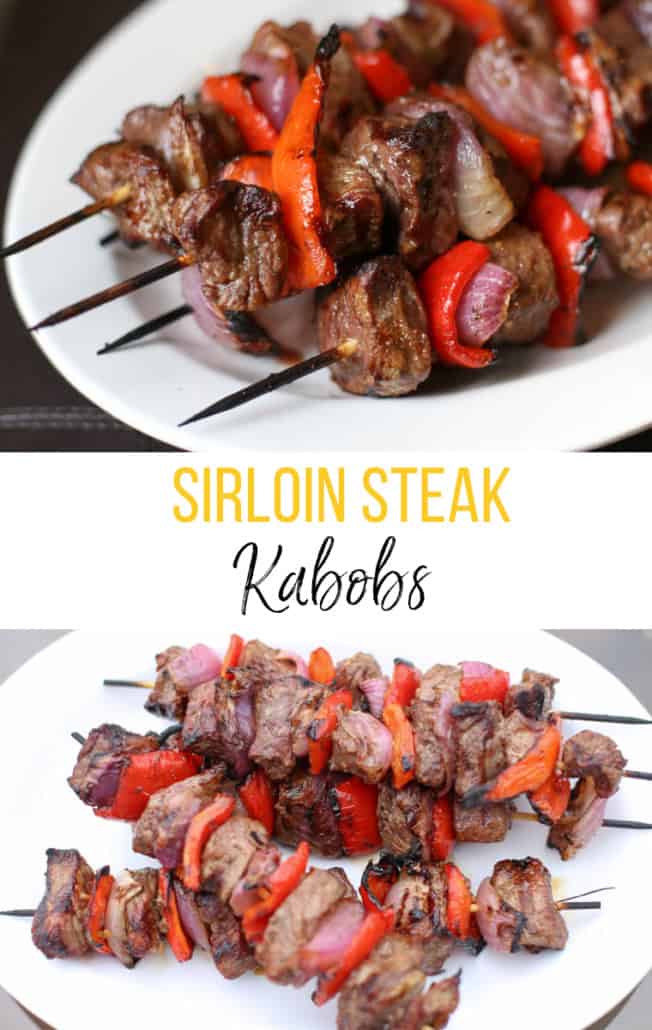 I'm writing this post on an empty stomach and reminiscing on how delicious these Grilled Sirloin Steak Kabobs were. It's not fair to stare at these juicy chunks of meat, infused with a rich, garlicky marinade. All complimented by vegetables cooked and grilled to perfection.
My Jimmy Johns sandwich is simply sad in comparison.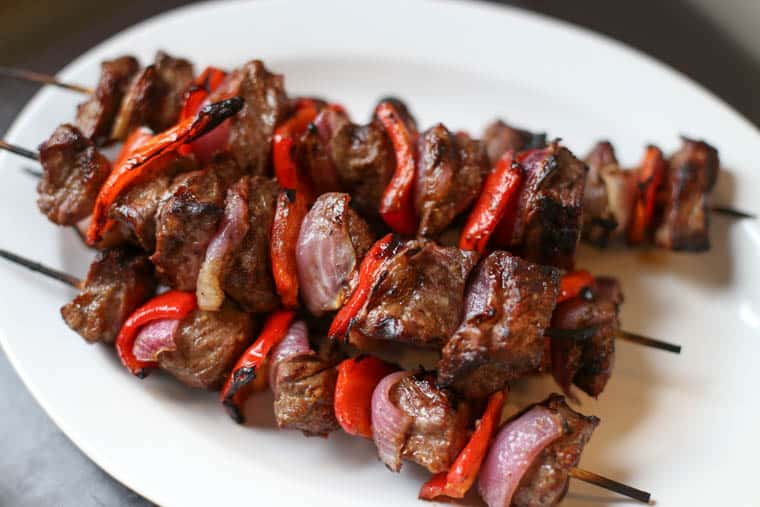 The magic is in the marinade, my friends.
Give these bad boys a nice soak in order to maximize the flavor. Also, to take them over the top, reserve about 1/2 cup of the marinade before you pour it over the meat and drizzle it over the finished product.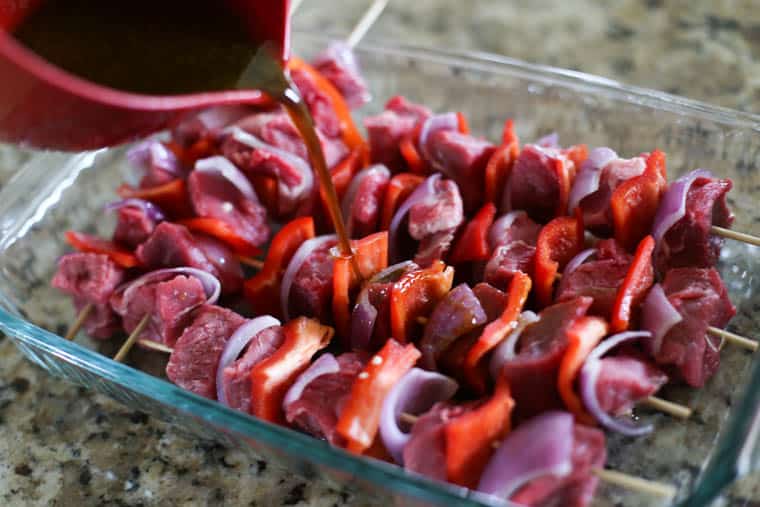 I'm jealous of my previous self that got to eat these for dinner the other night.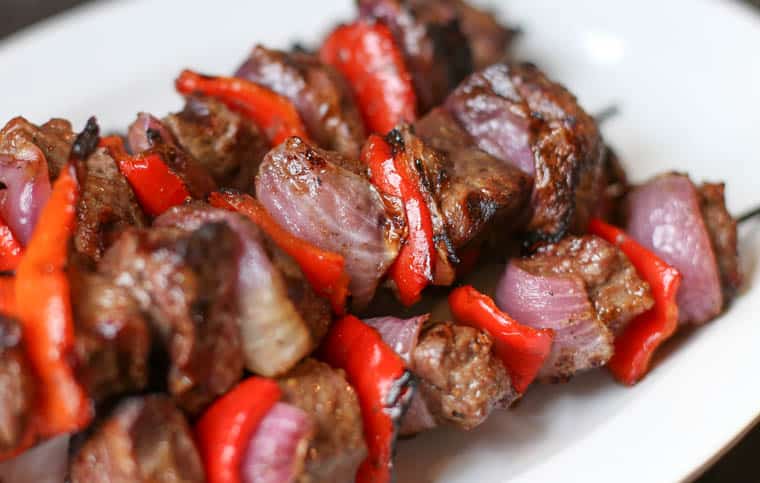 I also have an idea on how you could make this a freezer meal! Just toss the sirloin (minus the veggies) in a plastic freezer bag with the marinade and freeze it. When you want to eat it, let it thaw and then just assemble the meat with fresh veggies. (Bell peppers won't play nice after being frozen so they need to be fresh). Here are 70+ other freezer meal ideas if you're into that.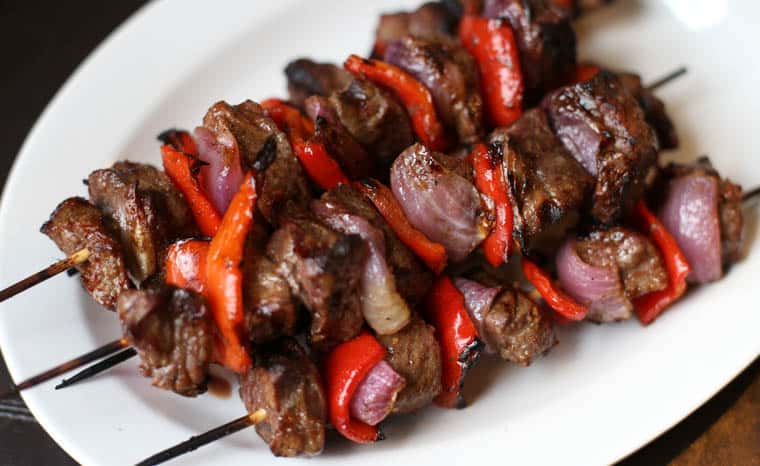 Time to chow!
Did you make this? Snap a photo and tag us on Instagram at @thrivinghome so we can see your creations and cheer you on!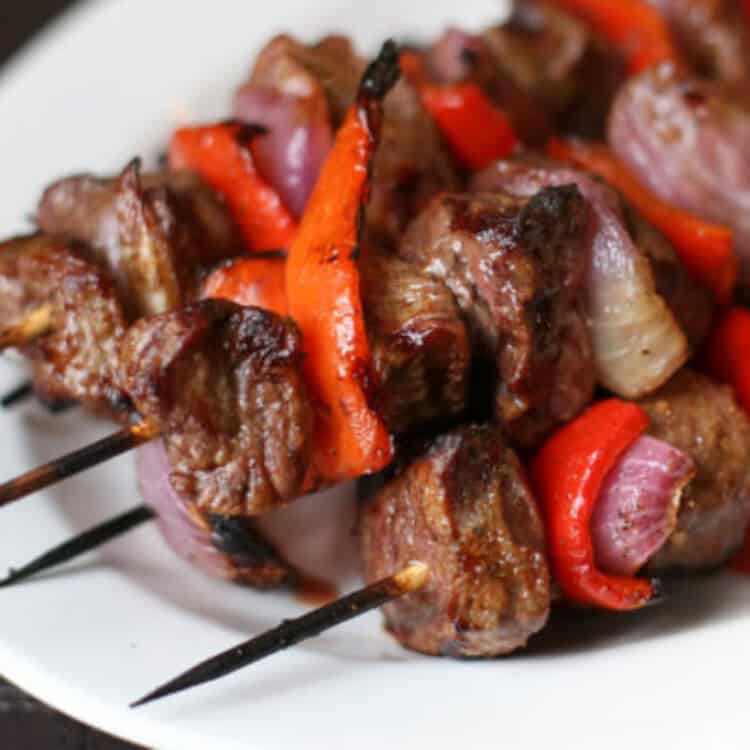 Grilled Sirloin Steak Kabobs
Prep:
1 hour 10 minutes
Cook:
10 minutes
Total:
1 hour 20 minutes
Looking for more recipes for the grill? Here are 30+ Real Food Recipes for the Grill.