Southwest Chicken Tenders
This post may contain affiliate or sponsored links. Please read our disclosure policy.
This southwest chicken recipe is sure to please all the eaters in your house. It's easy, healthy, freezer-friendly, and full of flavor but not spicy. You can bake it or–even better–grill it!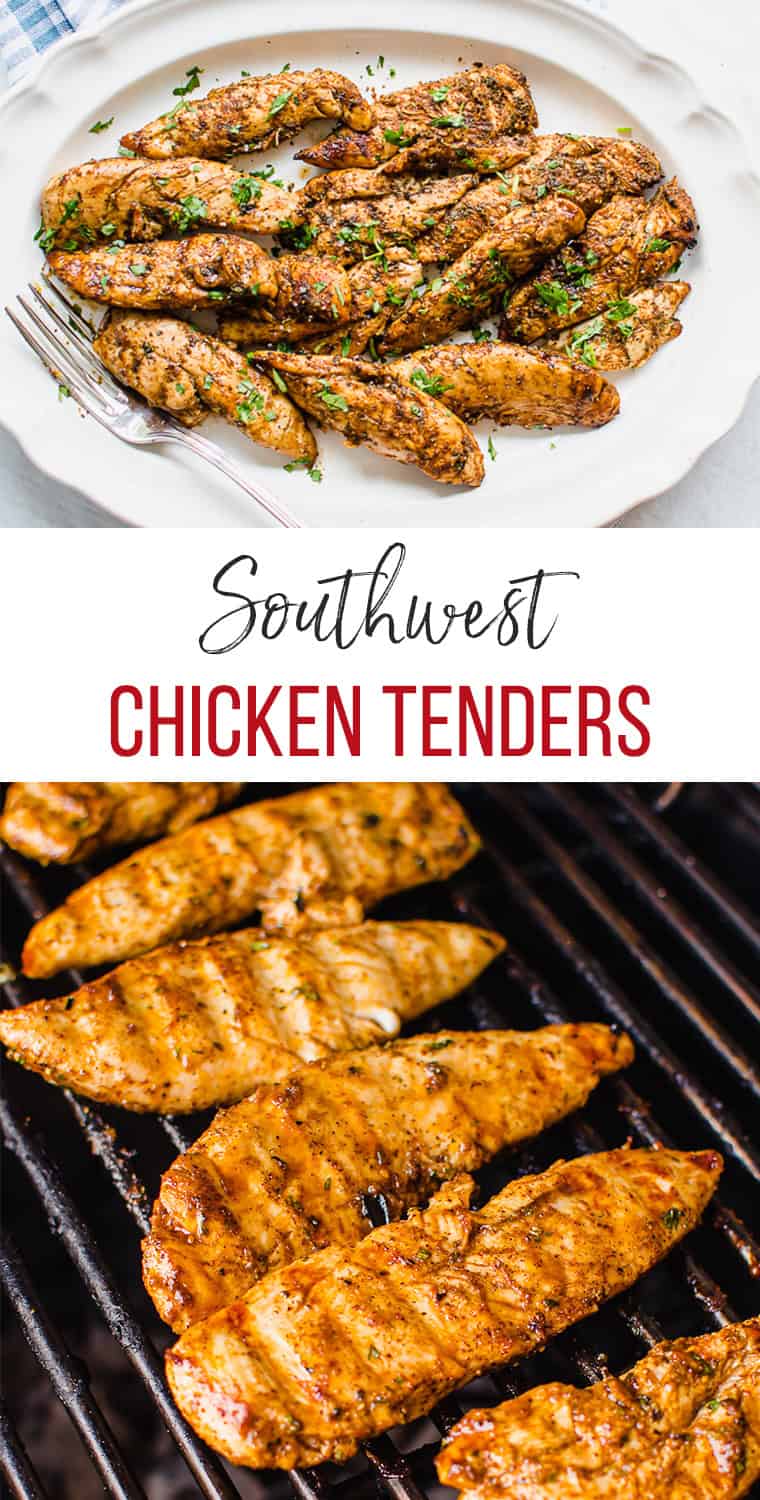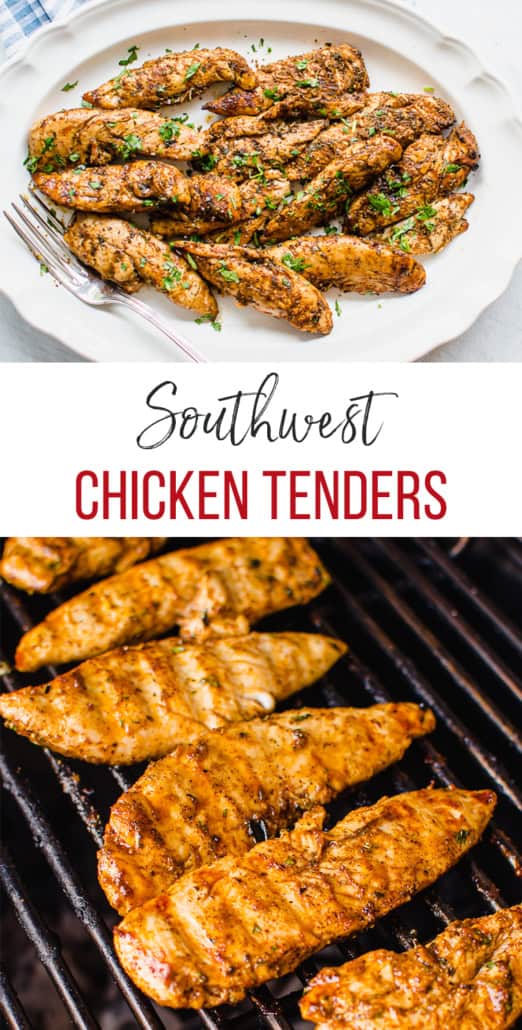 These Southwest Chicken Tenders take main stage in our Southwest Chicken and Bacon Wraps and Southwest Chicken Burrito Bowls recipes. However, we've also learned that they are delicious on a salad or a chicken sandwich. There are so many ways to use them.
How to Make Southwest Chicken Tenders
Just check out how easily this southwest chicken recipe comes together…
Ingredients in Southwest Chicken Marinade
As a mom of three younger kids, what I love about this marinade is that it's so very flavorful but not too spicy. The resulting meal is a home run with all ages.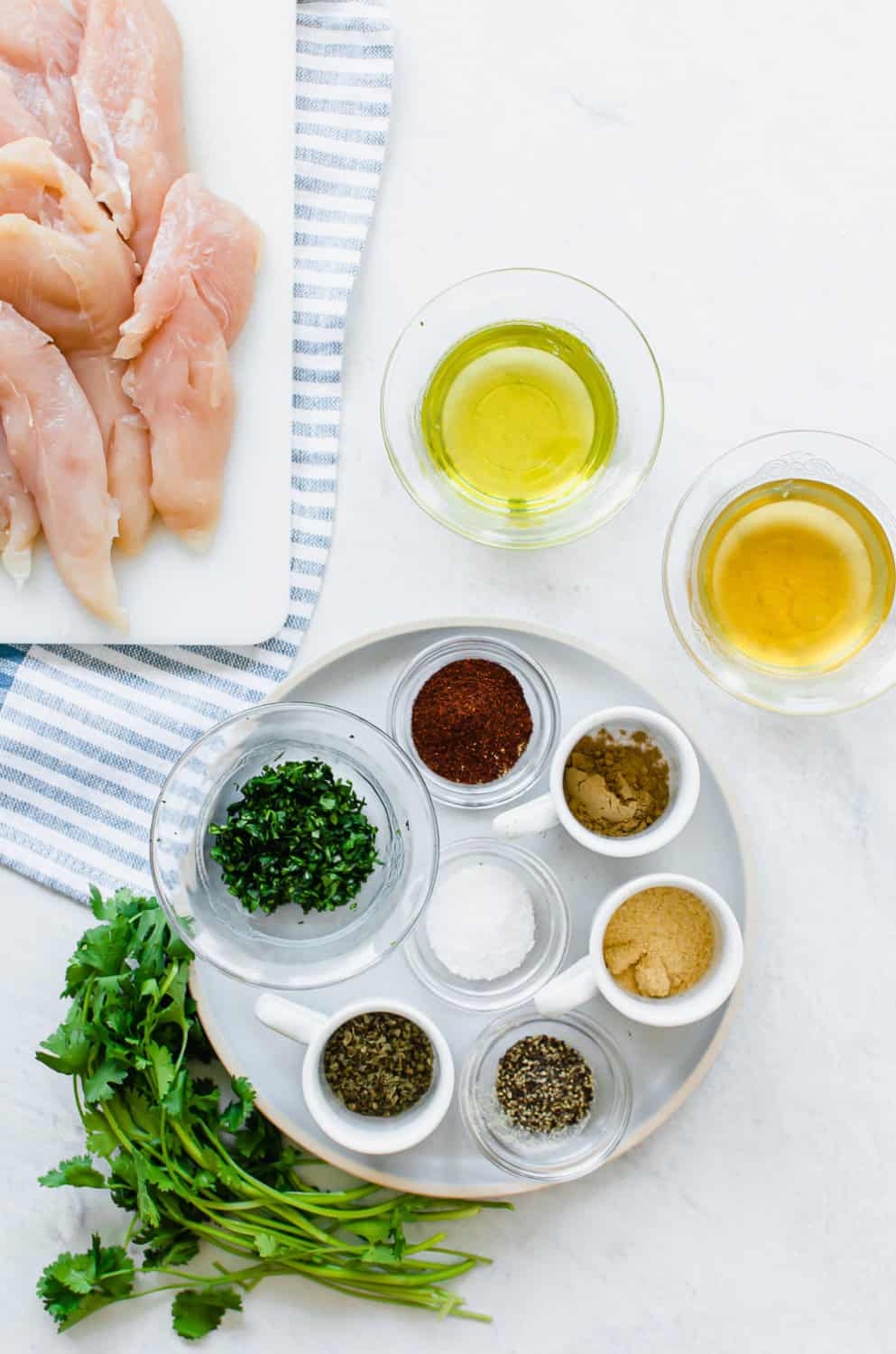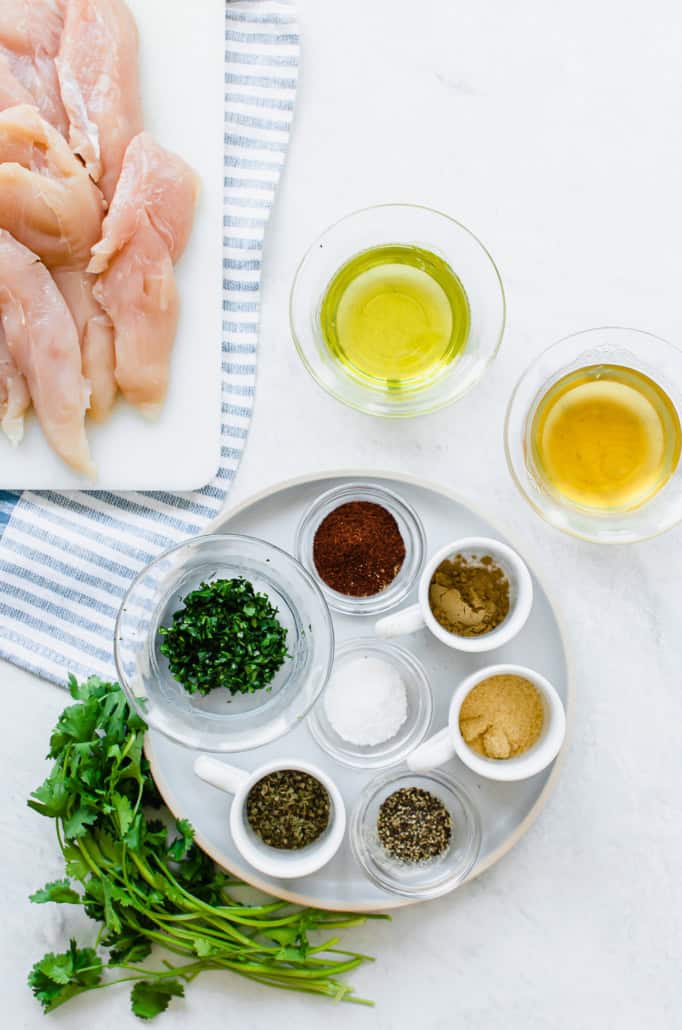 Here's what you'll need:
Avocado or olive oil – Use a fairly neutral oil keeps things moist without an overpowering flavor.
Apple cider vinegar – Cider vinegar adds a delicious twist on the acid component but white vinegar will work.
Fresh chopped cilantro (or parsley) – Adds a pop of green and fresh flavor. Use dried parsley (half the amount) as a sub.
Chili powder – Smoky, subtle heat from ground chilis. Flavor can vary between brands.
Garlic powder – This pantry staple adds big (and convenient) garlic flavor that rounds out the whole marinade.
Ground cumin – Love this smoky yet not spicy addition.
Dried oregano – Crush in your hand before adding to release the oils in this dried herb.
Salt – A must in any chicken marinade.
Ground black pepper – Gives a little bite. Add more if you'd like.
Optional: Red pepper flakes or cayenne pepper – To add a little more heat, if desired. I usually opt for this!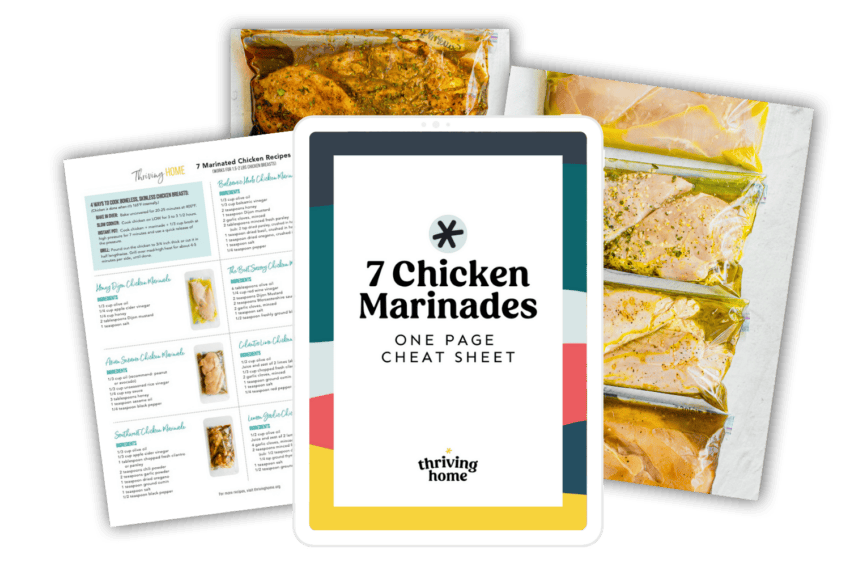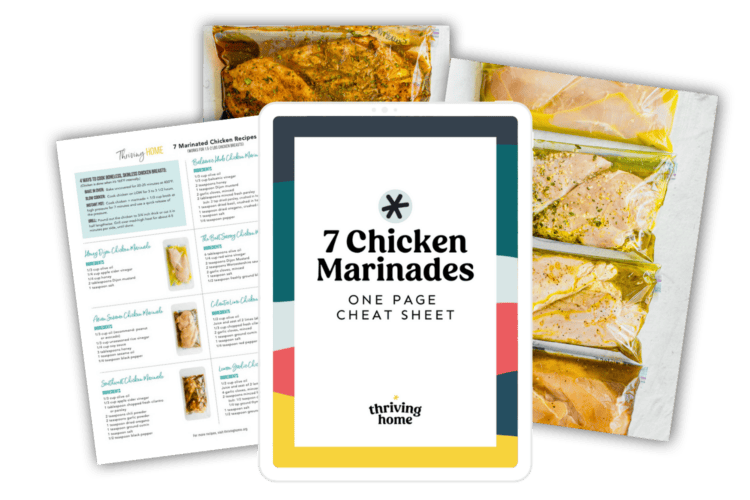 Get 7 of Our BEST Chicken Marinades Sent to Your Inbox!
Can I Use a Different Cut of Chicken for this Marinade?
Yep! We know our readers love versatility. The marinade will work for almost any cut of chicken. You can use it on:
Chicken breasts
Drumsticks
Thighs
And, of course, tenders
Can I Freeze Southwest Chicken Tenders?
YES YES YES! This recipe is one of my go-to freezer meals. It's so easy to scale up and make multiple batches at once.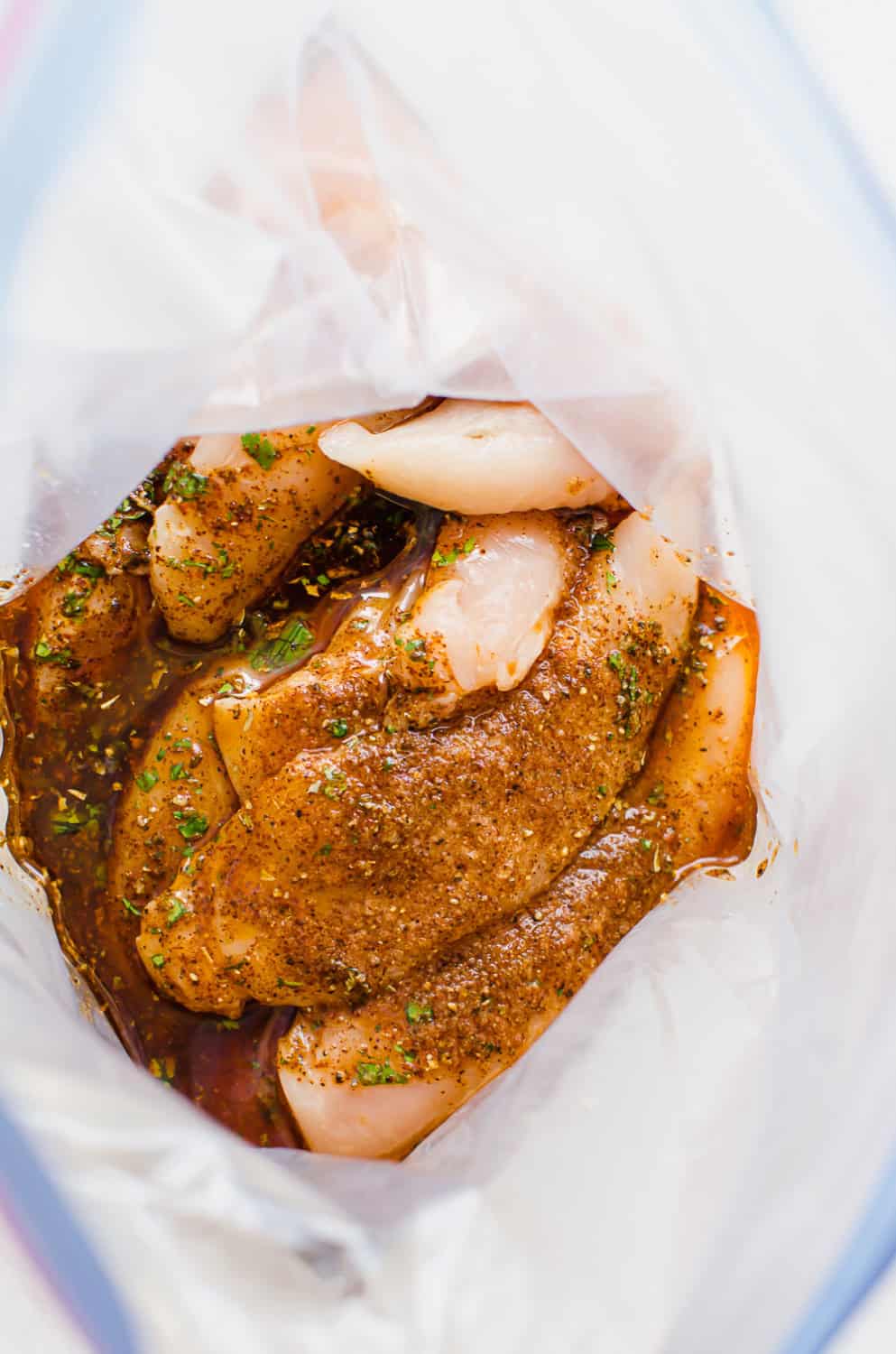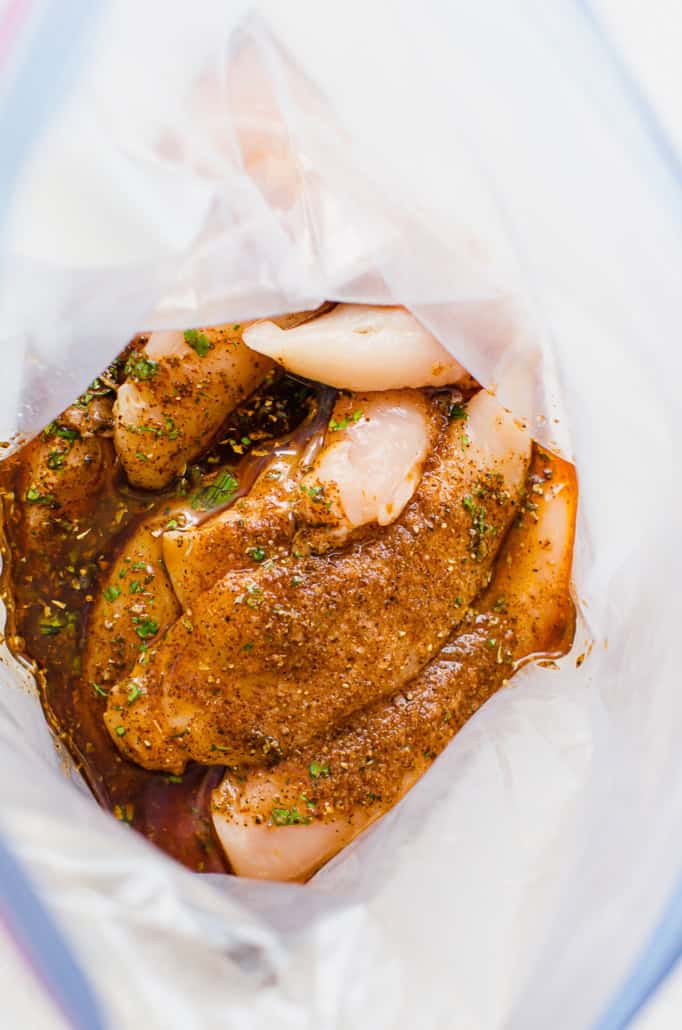 How to Freeze:
Combine all ingredients except the chicken tenders in a gallon-sized freezer bag, seal, and shake/massage to combine the marinade. Then add in the chicken tenders, seal tightly, and shake/massage again. Freeze.
How to Thaw and Prepare:
Place the frozen chicken in the fridge and let thaw for about 24 hours. If you need your chicken defrosted sooner, use one of these safe thawing methods. Then, cook immediately (so you don't over-marinate the chicken) according to one of the methods below.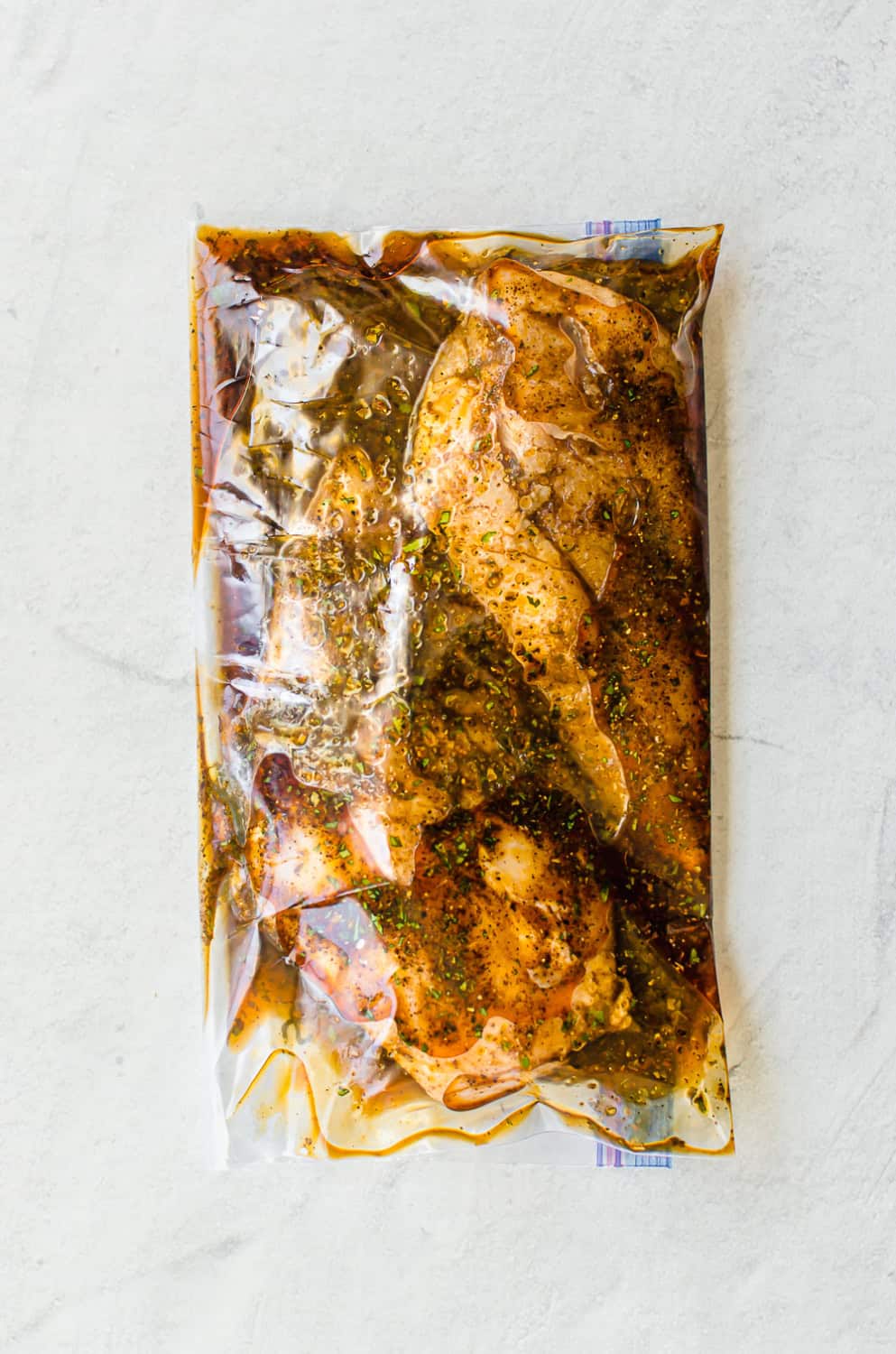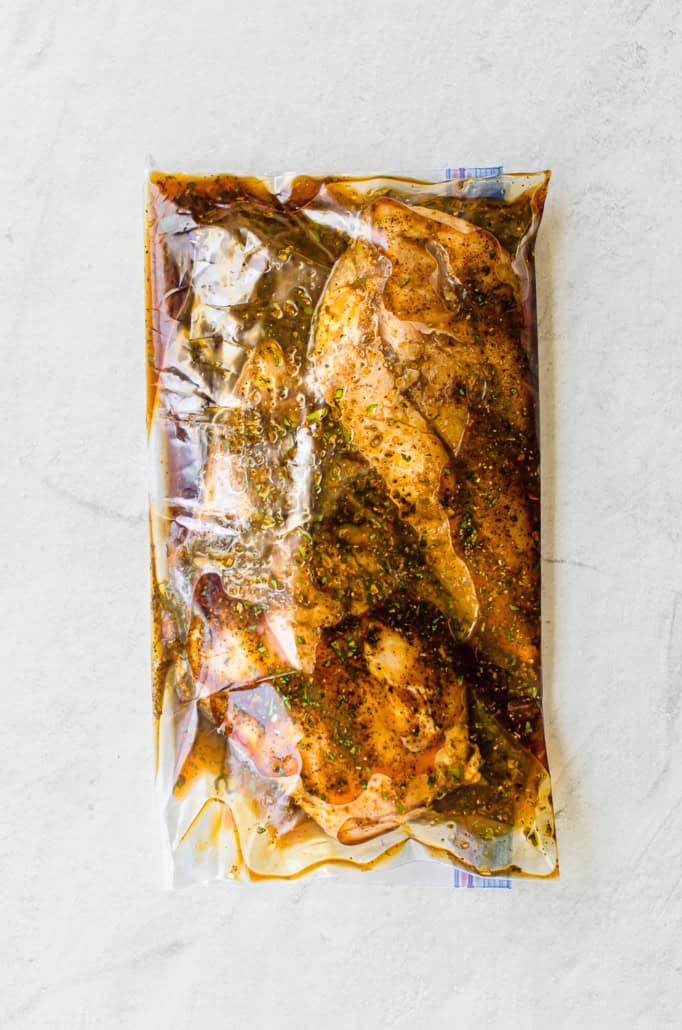 How to Cook Marinated Chicken Tenders
The two best ways to prepare southwest chicken tenders are:
Cooking Method #1: Grill It
Grill chicken tenders over medium-high heat for about 4 minutes per side. Chicken is done when there is no longer any pink inside or it reaches an internal temperature of 165°F. (source)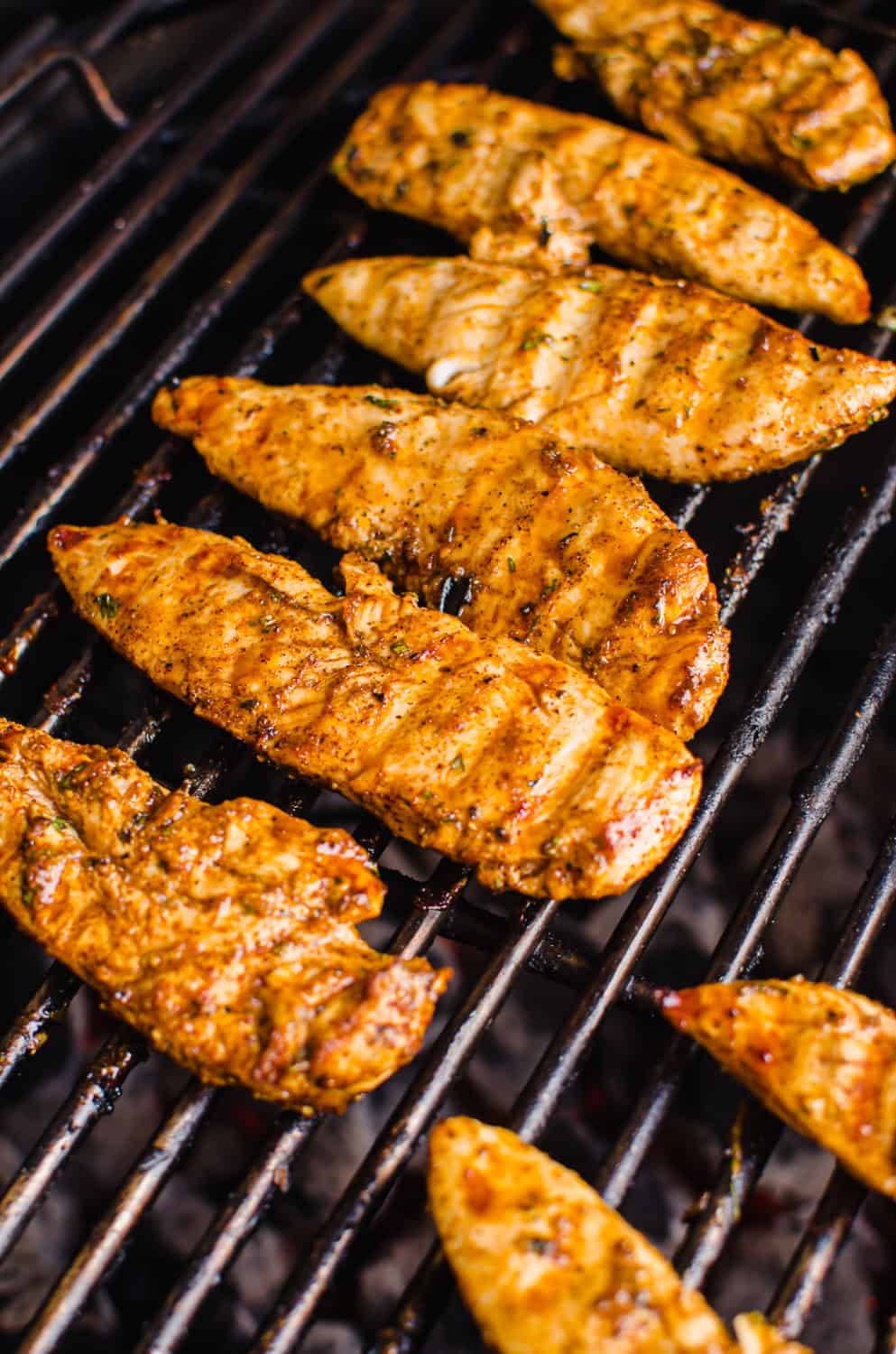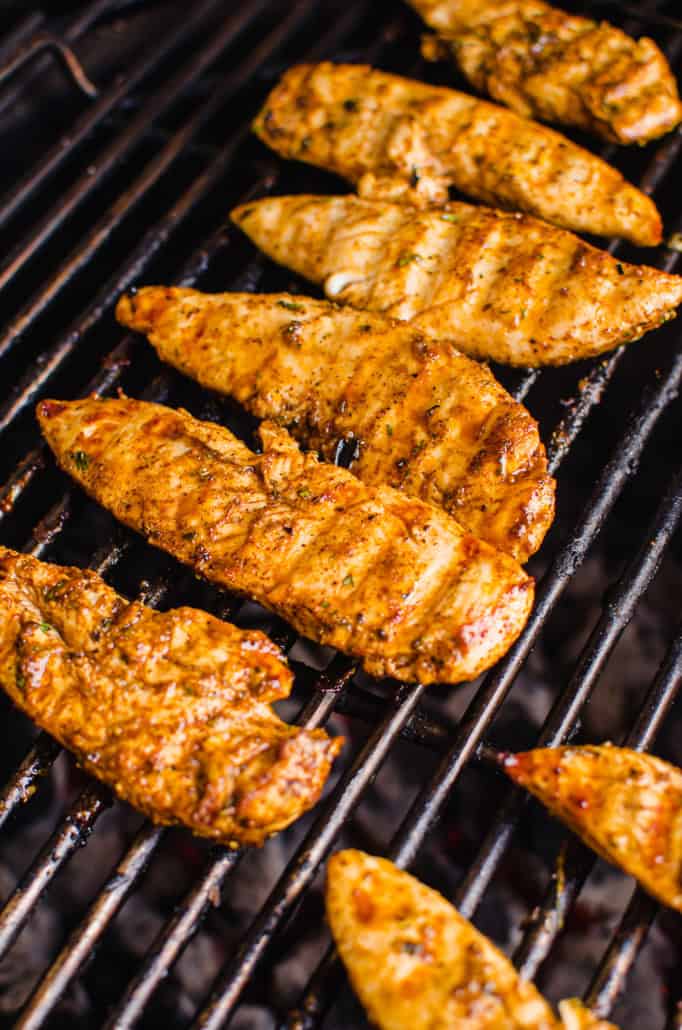 Cooking Method #2: Bake It
Bake at 425°F for about 15 minutes, turning once halfway through cooking time. Chicken is done when there is no longer any pink inside or it reaches an internal temperature of 165°F. (source)
How to Serve Southwest Chicken Tenders
Here are some ways to use your chicken tenders:
Serve them in Southwest Chicken and Bacon Wraps. This is my personal favorite, and I make it all the time for groups.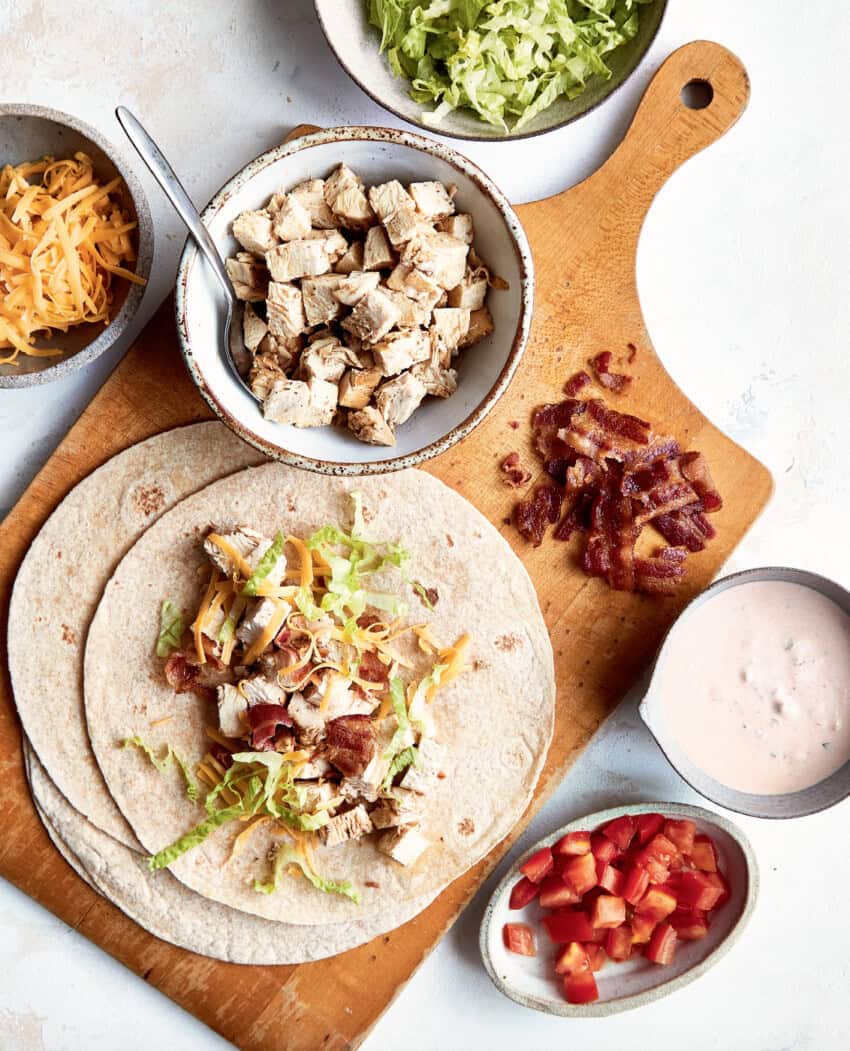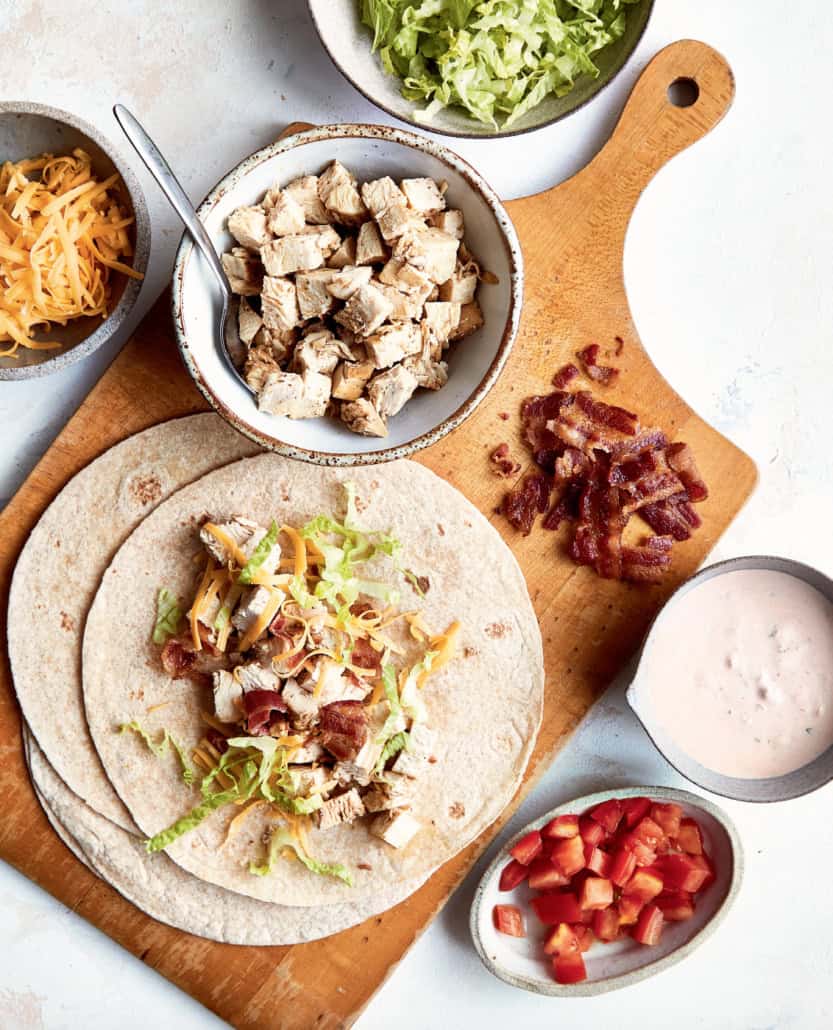 Use it for Southwest Chicken Burrito Bowls. We love this option because everyone can personalize their own bowl.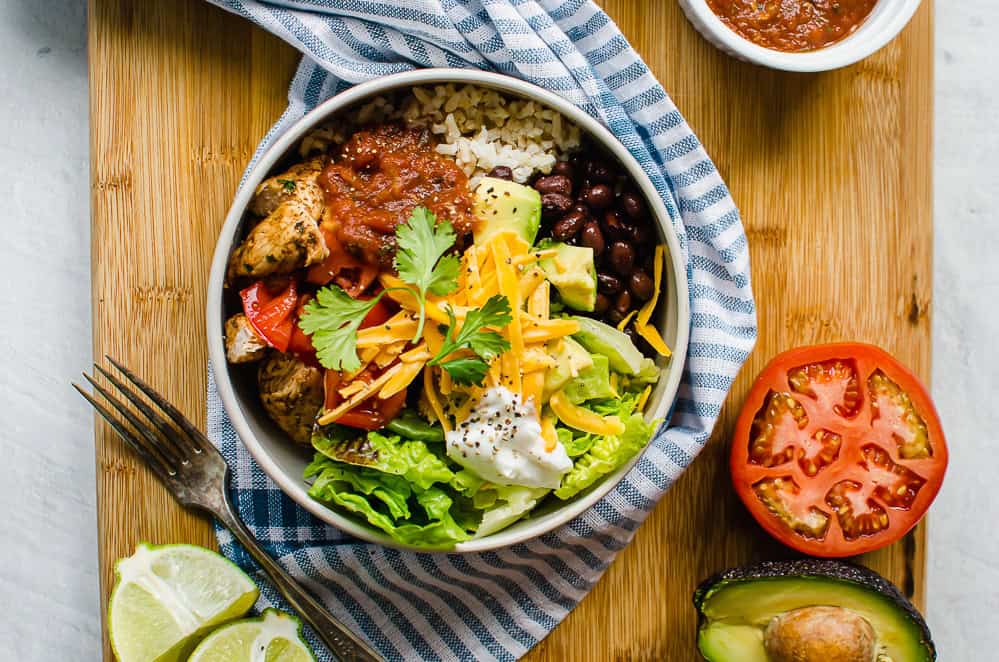 Turn it into a chicken sandwich like the Gourmet Grilled Chicken Sandwich.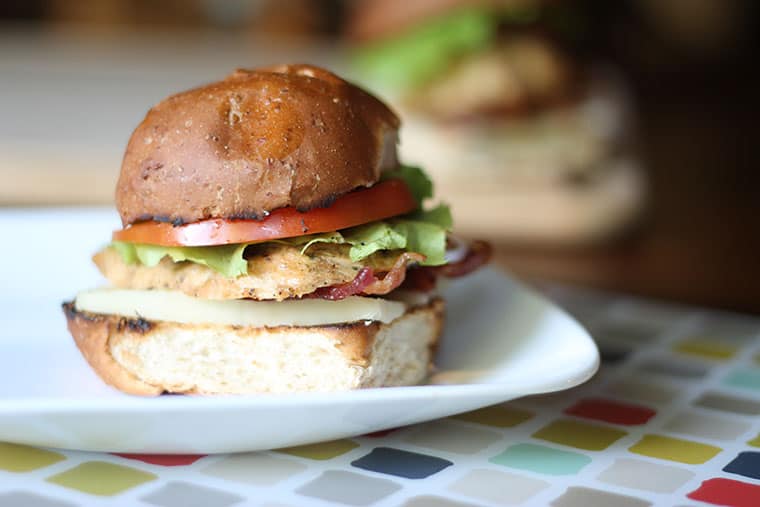 Dice the chicken and use on top of our Mexican Chopped Salad with Cilantro Lime Vinaigrette.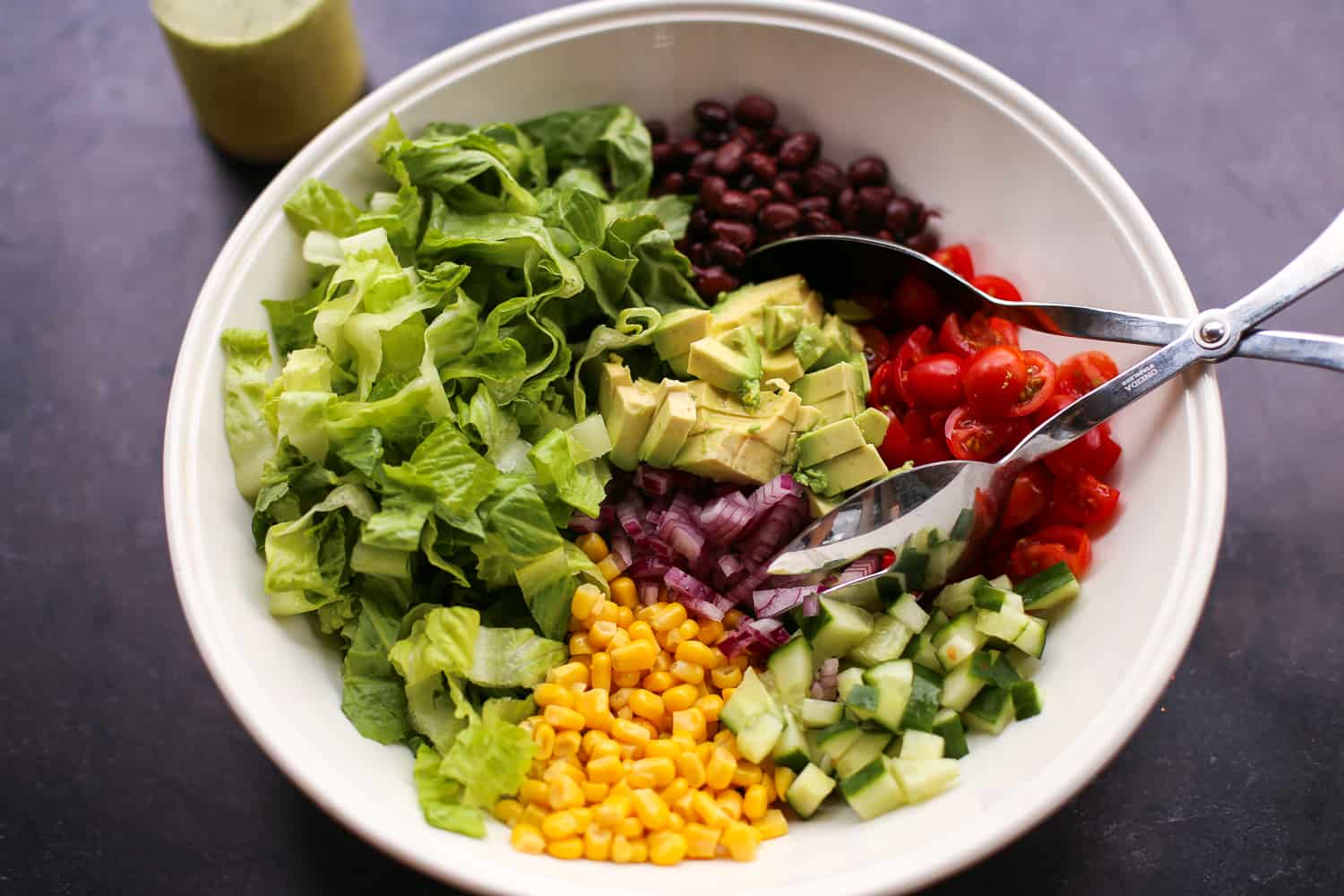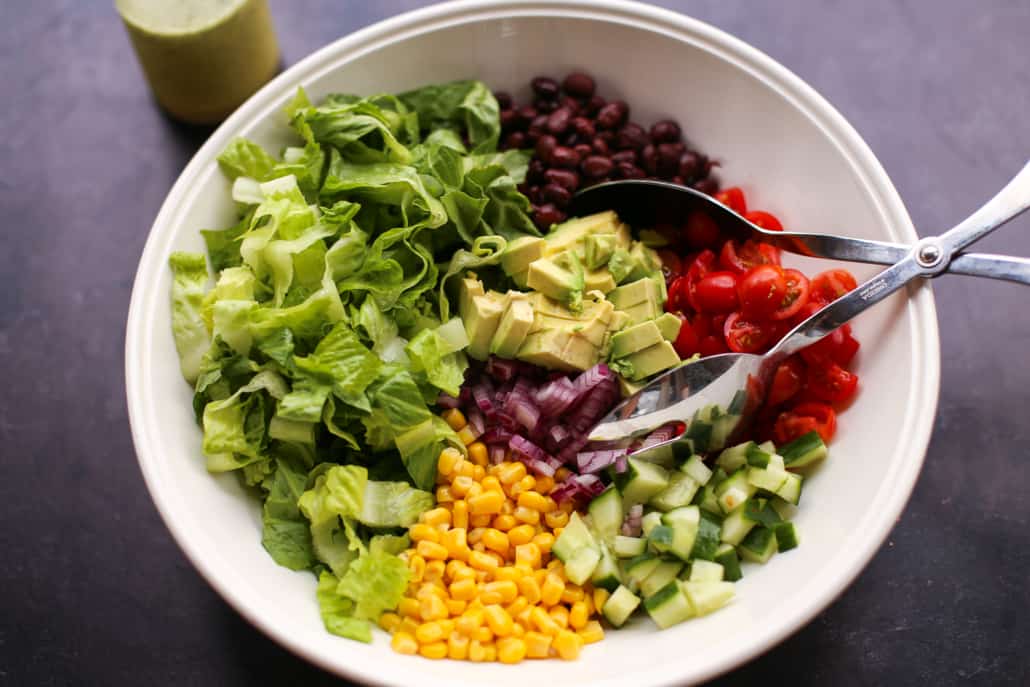 However you serve it, be sure to double and freeze a batch for later. Your crew is going to love this southwest chicken recipe!
Did you make this? Snap a photo and tag us on Instagram at @thrivinghome so we can see your creations and cheer you on!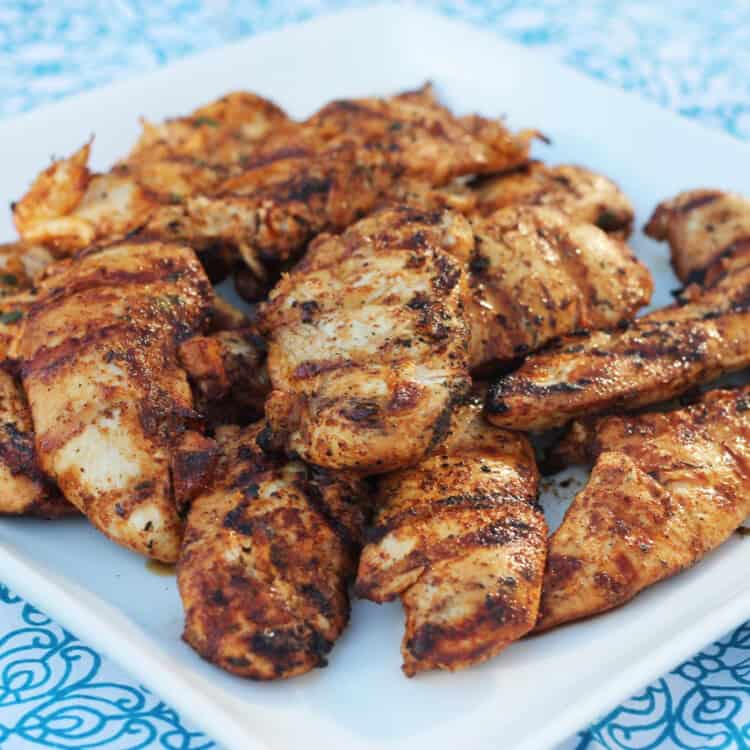 Southwest Chicken Tenders
These southwest chicken tenders are sure to please all the eaters in your house. They are full of flavor but not spicy. 
Prep:
15 minutes
Cook:
8 minutes
Total:
23 minutes hand-on time (+ at least 2 hours to marinate)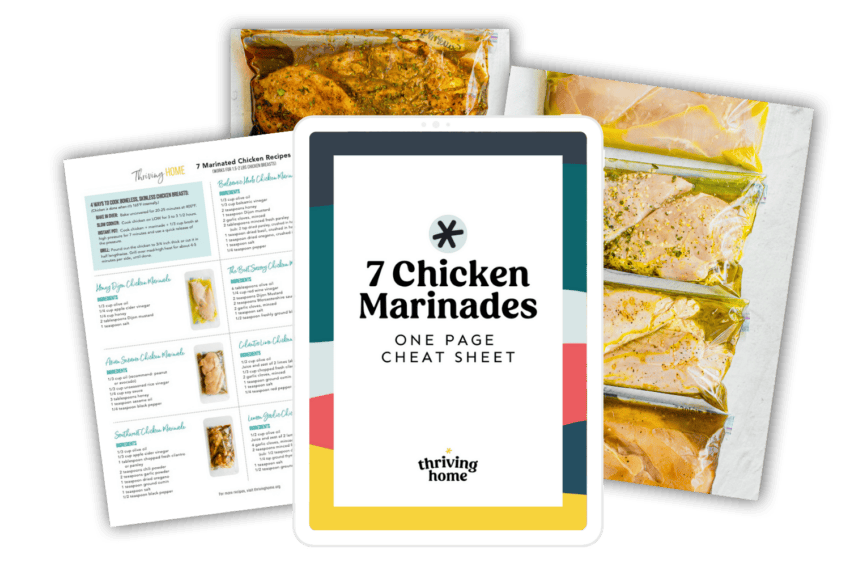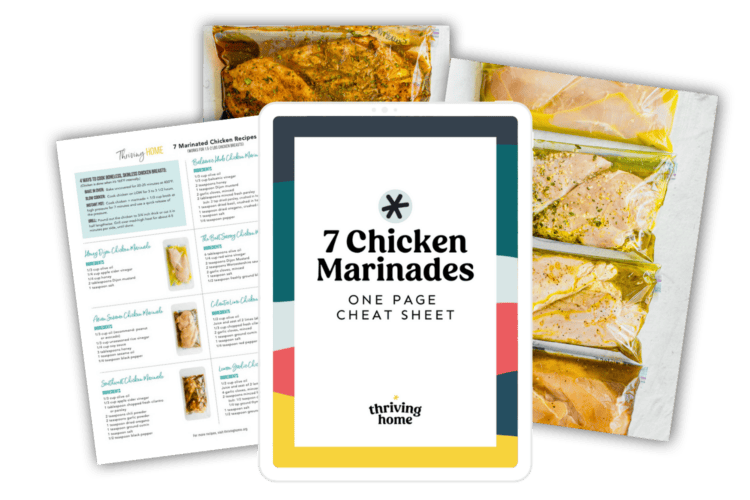 Get 7 of Our BEST Chicken Marinades Sent to Your Inbox!