Ground Beef Freezer Meals
When it comes to ground beef freezer meals, we're here to share the BEST recipes because you need them pronto for your busy, hungry, growing family.
Pulling from 12 years of food blogging and two cookbooks' worth of recipe development, we've rounded up what we think are the top 10+ ground beef recipes you should try. Let's do this!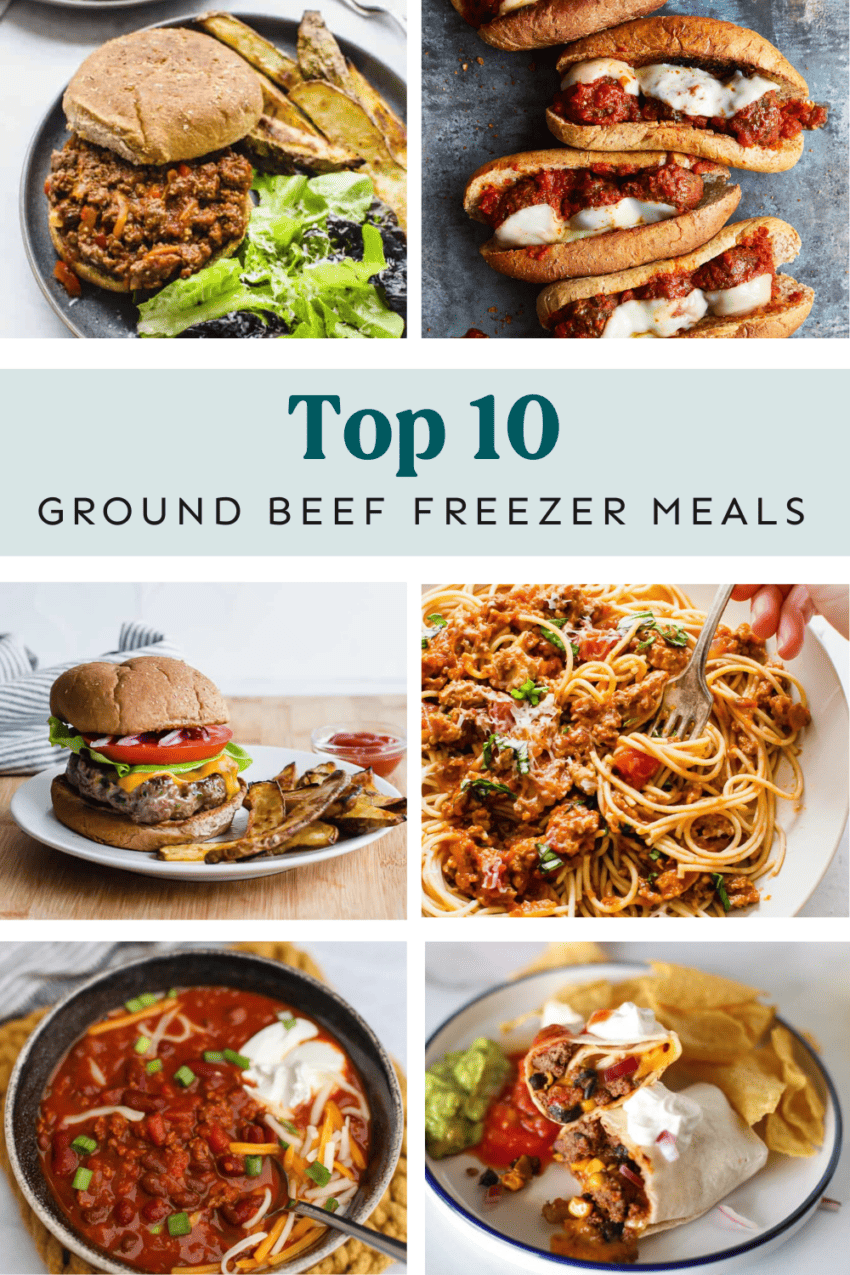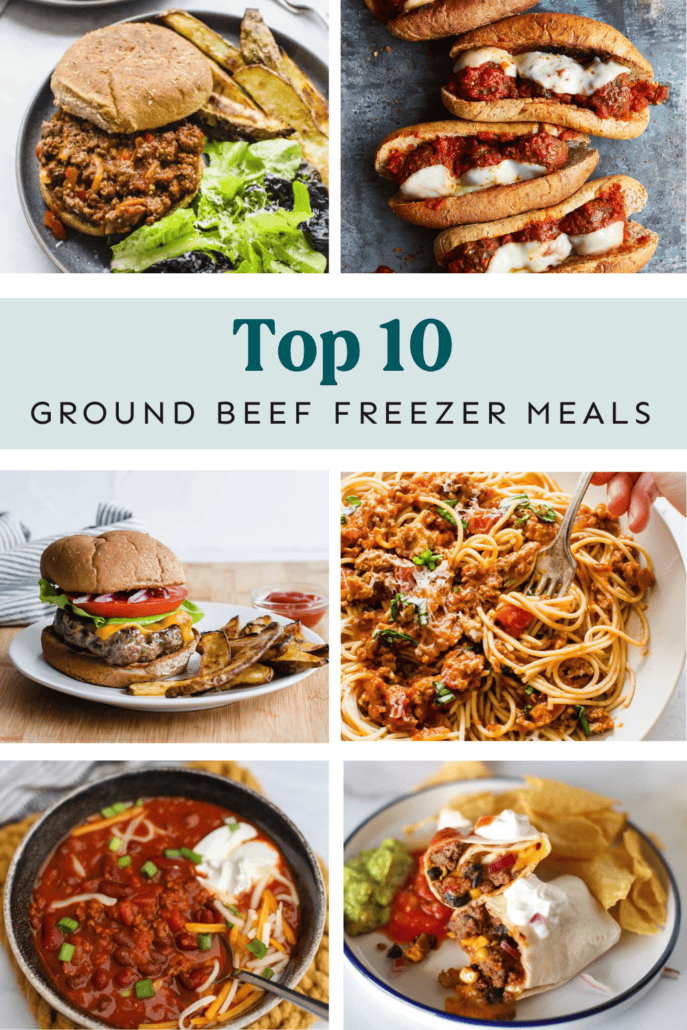 "I just want to tell you how much I appreciate your recipes you share. I am horrible with meal planning. Horrible with eating healthy and feeding my family healthy.
For people like me who have no knowledge of true healthy eating or how to change that, your recipes are motivating and very helpful." ⭐️⭐️⭐️⭐️⭐️ – Kristina
FAQs About Ground Beef Freezer Meals
Before we jump into the recipes, we wanted to pass on a few helpful tips.
As tongue and cheek, "freezer cooking evangelists", we are constantly sharing about the amazing benefits of freezer cooking to anyone who will listen. Here are a few reasons you might be here!
Freezer cooking saves money by buying in bulk and avoiding eating out.
Having a freezer meal cuts down on time in the kitchen by prepping meals with the same ingredients at one time. Browning ground beef? Chopping veggies? Making soup? Why not double or triple it and then utilize the freezer? You save time on prep and clean up.
Freezer cooking helps you eat wholesome, delicious meals at home regularly.
Having a stash of freezer meals reduces dinnertime stress while bringing your family together around the table. This is what freezer cooking is really all about!
The best way to store and save a freezer meal really depends on the recipe. The key, though, lies in preventing air from getting to the food. If you want more detail on how to properly freeze food, we have written a whole post about the 5 Best Ways to Package and Store Freezer Meals. All of the recipes below also give detailed freezing instructions.
Great question! There are 3 Safe Ways to Thaw Frozen Food that we recommend. Hint: One of them doesn't involve the counter!
Top 10+ Ground Beef Freezer Meal Recipes
Are you stocked up on ground beef? Then, give a few of these favorite freezer meals a try. Every recipe includes directions for how to prep and freeze ahead.