The 5 Best Ways to Package and Store Freezer Meals
Freezer meal experts and cookbook authors, Polly Conner and Rachel Tiemeyer, share their best secrets to packaging and storing freezer meals the right way.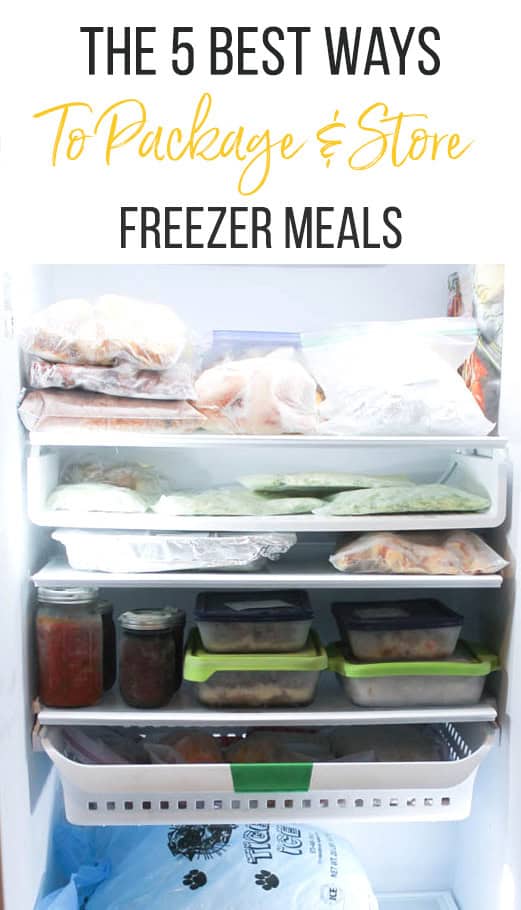 You've spent hours carefully preparing delicious freezer meals for your family. Pat yourself on the back, because that's a really smart use of your time and money! Now, the last thing you want is to have all your hard work get freezer burned and stale in the freezer.
Don't worry. As long as you package and store your prepped meals the right way, your food will taste like a fresh meal on the other end of its stay in the freezer.
How should I package and store freezer meals to keep them fresh?
There are several different ways to safely and effectively store meals in your freezer. Some work better than others depending on the type of food you are freezing or even the space you have in your freezer. The most important thing to keep in mind is that AIR IS YOUR ENEMY. That's why you have to choose packaging that will allow minimal air exposure to help prevent your food from tasting like cardboard.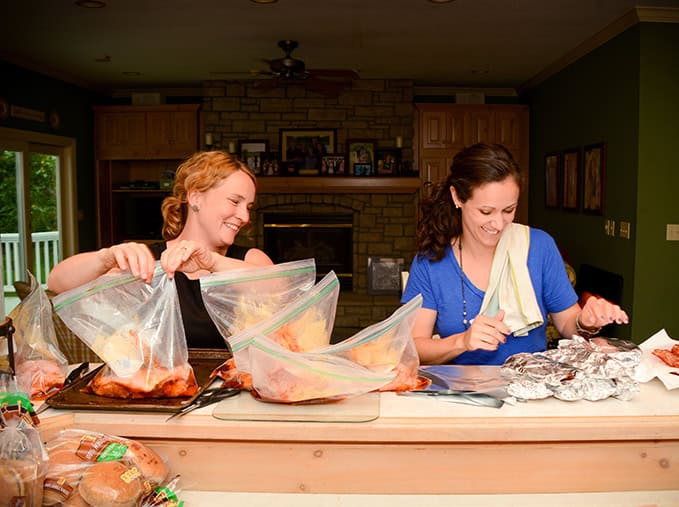 Note: We are a participant in the Amazon Services LLC Associates Program, an affiliate advertising program designed to provide a means for us to earn fees by linking to Amazon.com and affiliated sites. Read our full disclosure policy here.
5 Best Ways to Package and Store Freezer Meals
Over the 10+ years, we've been freezer cooking, we've narrowed down the following five best freezing methods for storing freezer meals.
Having a glass baking dish or rigid container with an air-tight lid is a safe, reusable, and practical option. It not only allows for easy stacking of frozen meals, but a glass baking dish can also go into the oven when ready to bake or reheat*.
Glass is also a safer alternative to plastic containers. This is because plastic can break down over time from high temperatures and overuse and potentially leach harmful chemicals into food, especially when heated.
Our favorite glass freezer storage containers are this 8×8 inch glass baking dish from Anchor Hocking…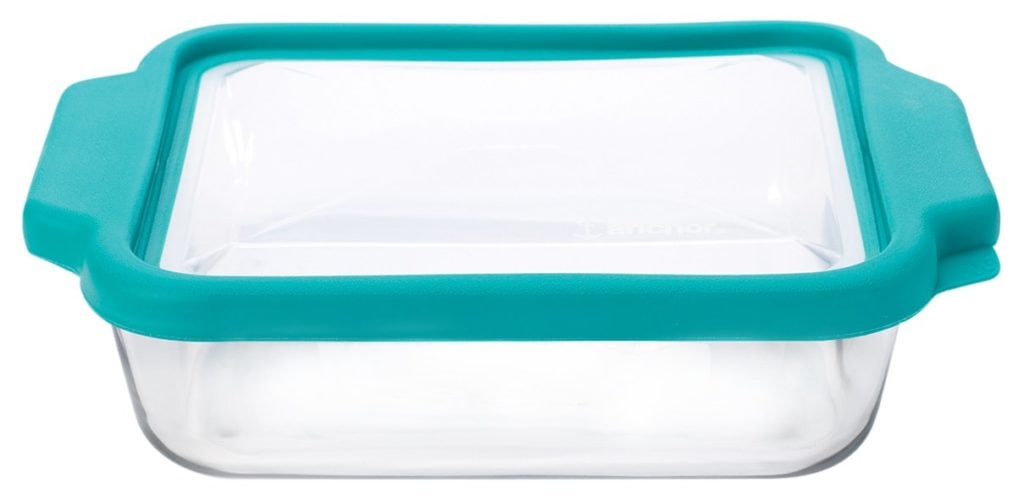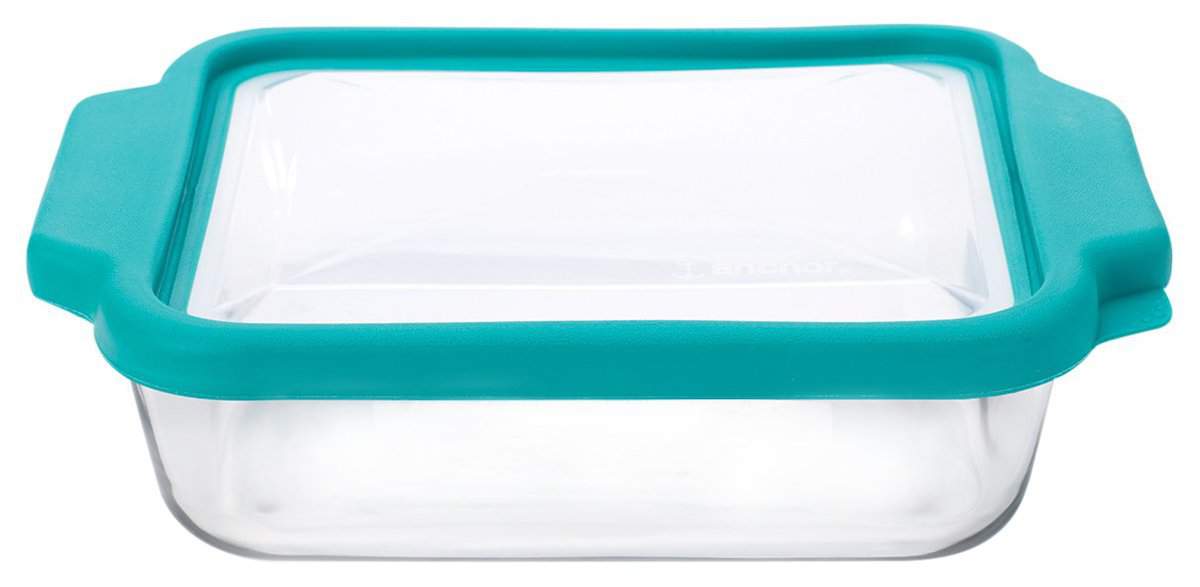 …and this 9×13 glass baking dish from Anchor Hocking. We like that you can see through the lid, the fun colors and that they stack nicely in the freezer.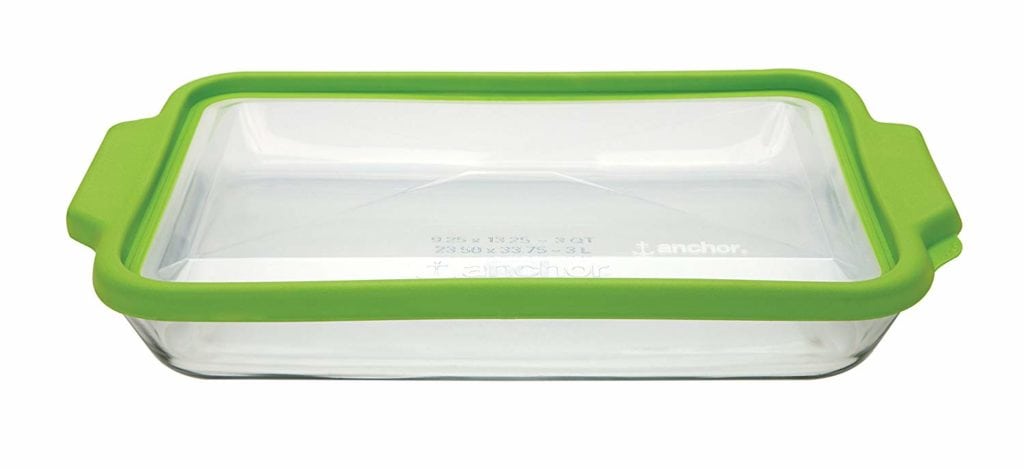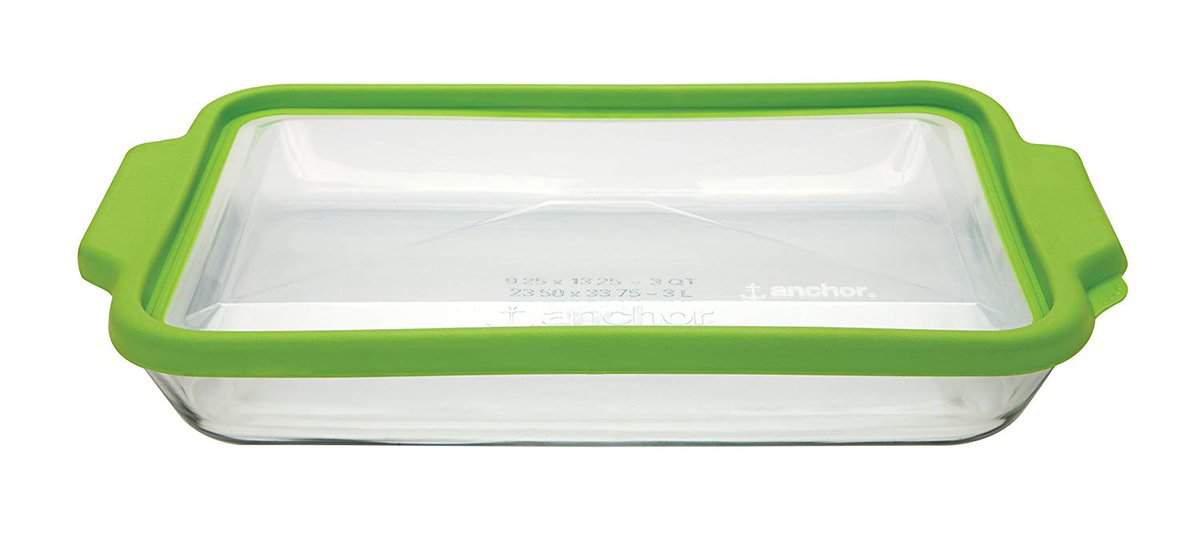 If you do not have an air-tight lid, simply wrap the dish in several layers of plastic wrap (or foil) and squeeze out any excess air before freezing.
*Note: Do not expose glass baking dishes to extreme temperature differences. Be sure to thaw your food first.
2) Freezer storage bags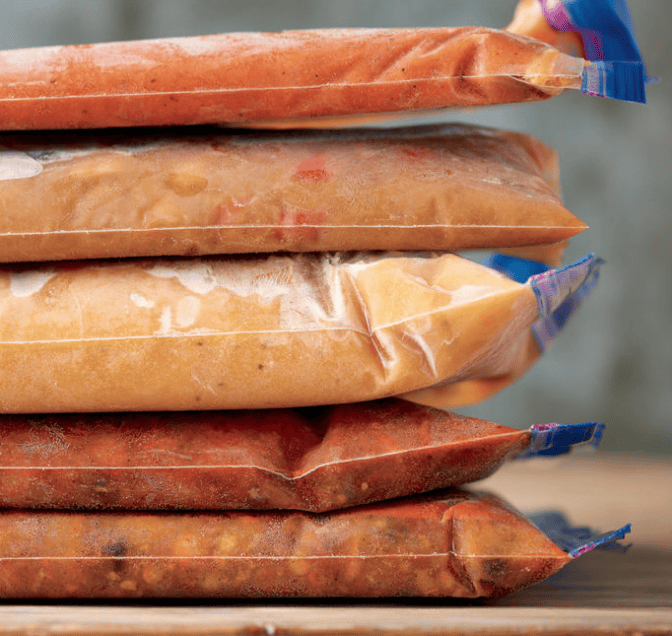 You have two options for resealable freezer bags:
Resealable BPA-free freezer storage bags, both gallon-sized and quart-sized, are quite useful when it comes to freezing. Just DO NOT heat them or place hot foods into them, as plastic can leach chemicals into your food when heated. Store fully-cooled baked goods and soups, plus meat in marinades and many other cooled-down foods in these freezer bags easily. Be sure to squeeze out all excess air before sealing.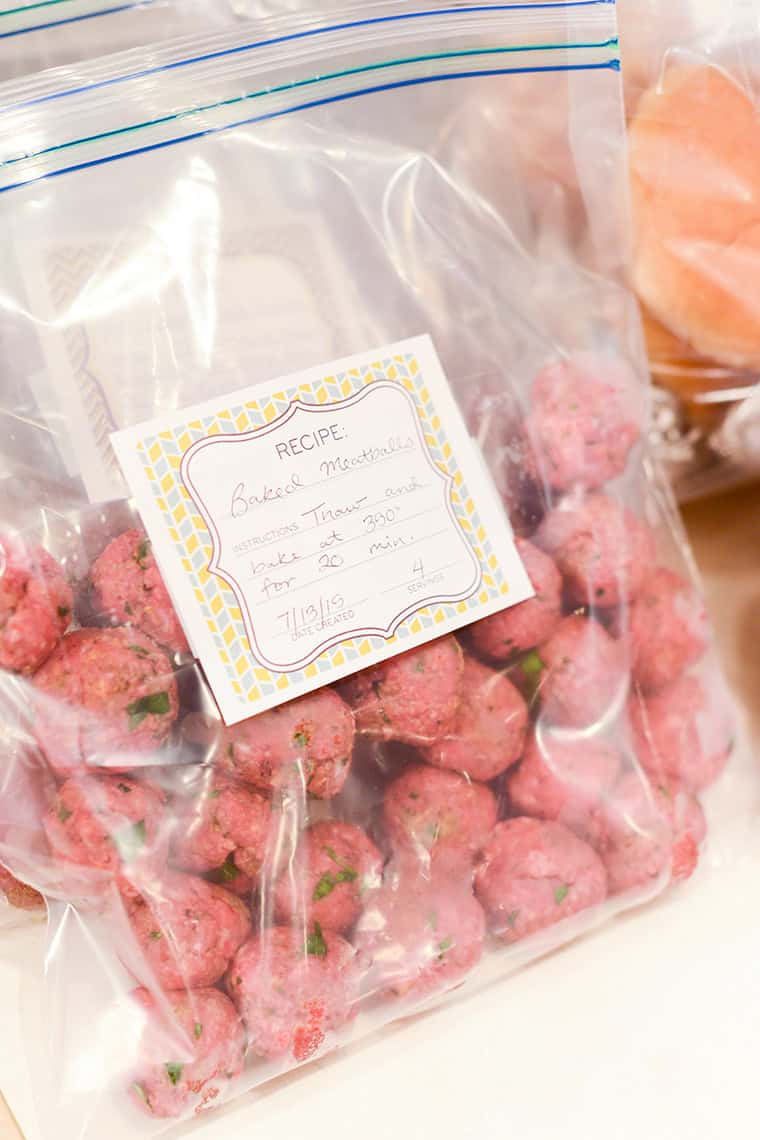 An alternative to using plastic freezer bags are resealable silicone storage bags. Silicone is one of the safest materials to freeze food in and does not leach chemicals when exposed to heat or hot foods. We both own and use these 4 cup silicone storage bags, although you may want to try these 1-gallon bags for larger freezer meals. They are dishwasher safe (although you will have to hand dry them) and leak-proof. The slider over the top may be difficult for younger kids to use, FYI. We especially like these bags for making Freezer Smoothie Packs.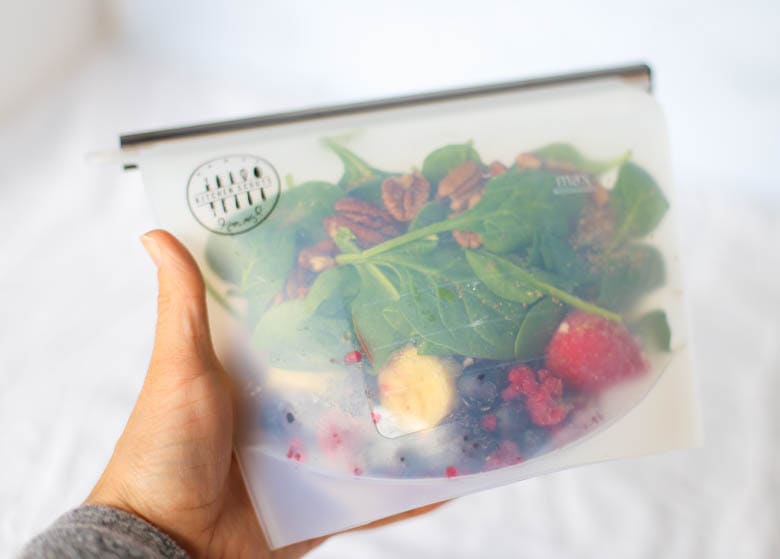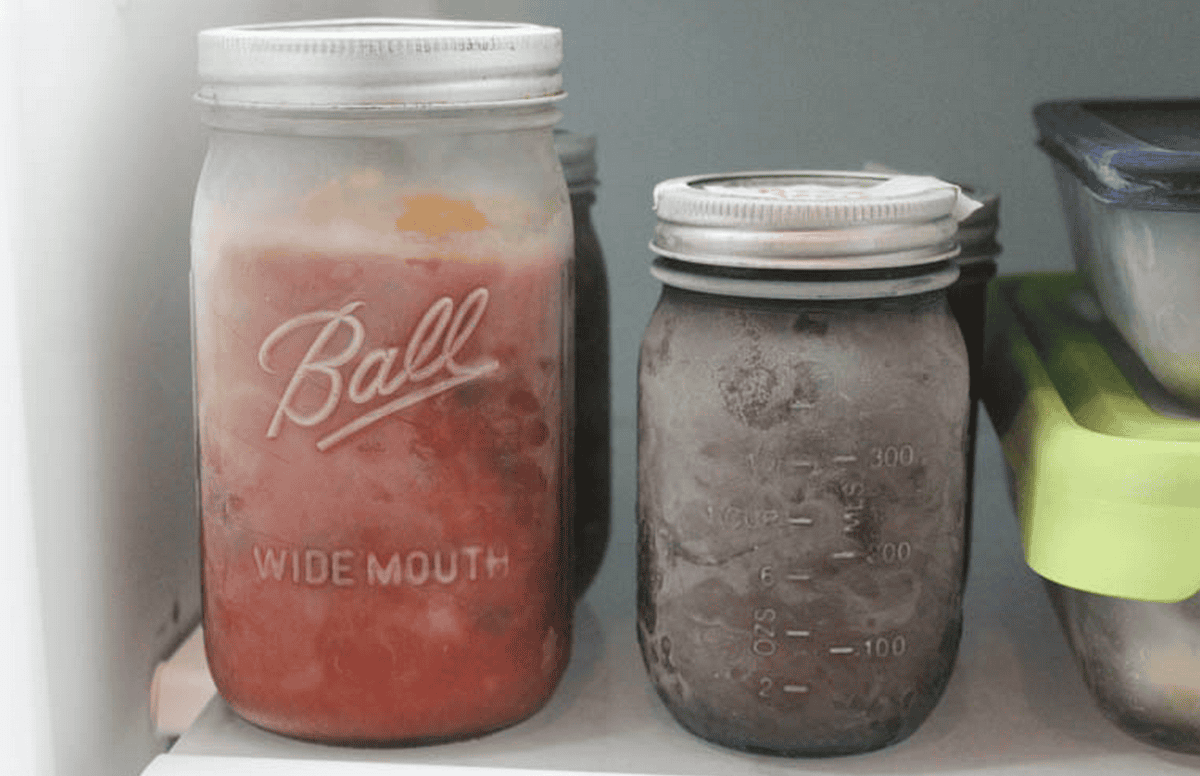 Most canning jars are freezer-safe and useful when freezing soups, sauces, broths, and more. We like that they are made of a safe material and that you can store smaller or individual servings of your freezer food. That way you can have a jar of soup in the freezer always ready for lunch or to pass along to a friend in need.
Just be sure to follow these tips when using jars for freezing food to avoid having them break:
Only use canning jars, not just a glass jar of any type. Other types of glass jars will shatter in the freezer. (I've had this happen with a repurposed pickle jar!)
Always leave at least one inch of headspace when filling to allow for food expansion.
It's also very helpful if the canning jar has a wide mouth at the top, as it allows more space for expansion, but a regular mouth jar will work if you don't fill it too full.
Foil does a great job of blocking moisture and air in the freezer. It's helpful because it can be molded into almost any shape and used to wrap and store baked goods, meat, burritos, sandwiches, etc. Or, use it to wrap a baking dish that doesn't have a lid.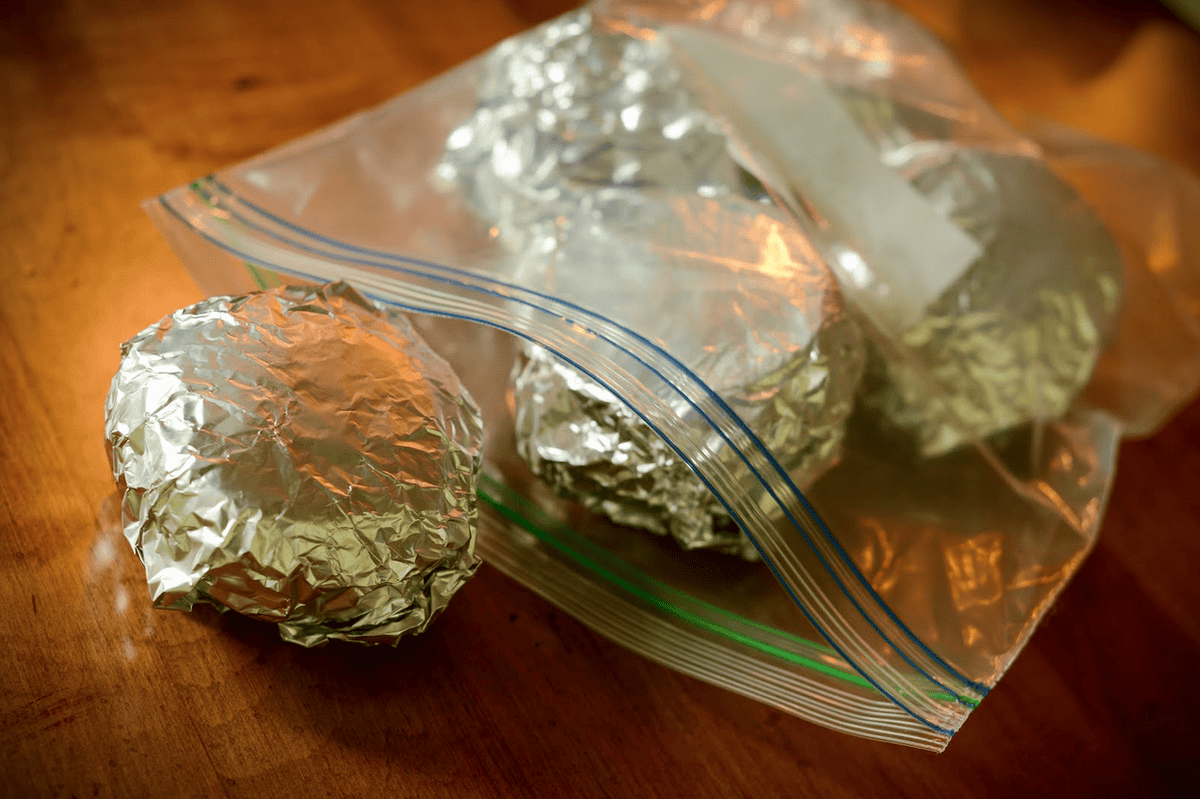 Remember, air is the enemy of delicious freezer meals. So, a smart move is to wrap the item in a layer or two of plastic wrap or freezer paper first. Then, cover with a layer or two of foil, making sure it is air-tight. Or, you can wrap items in foil and place in a large freezer bag.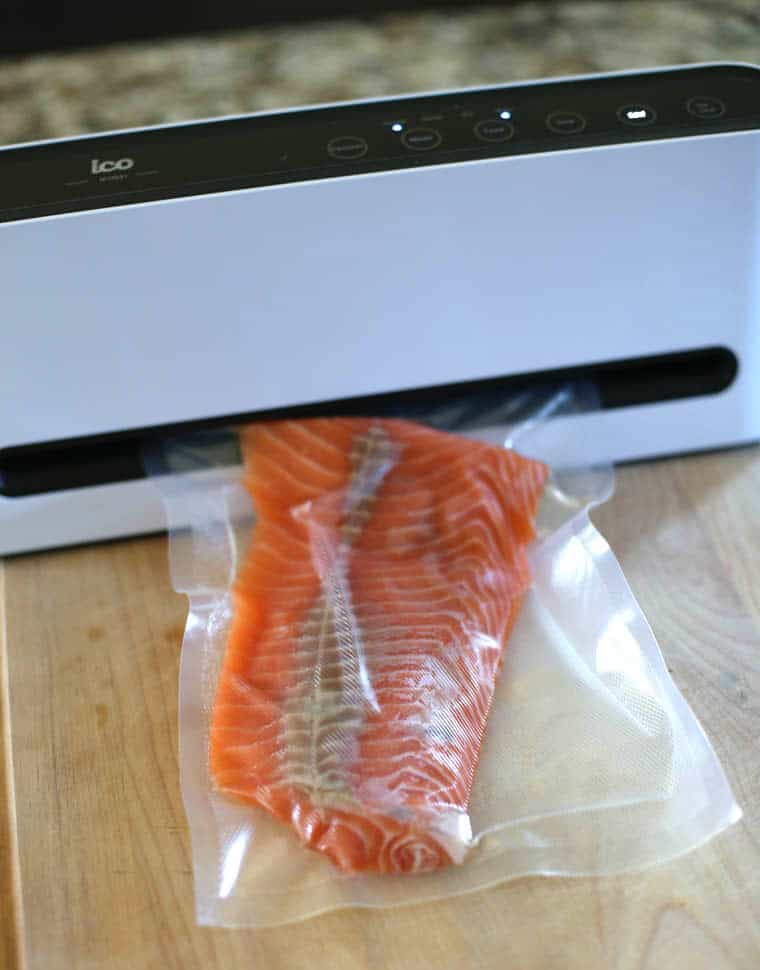 Many of our readers have said they use a vacuum sealer for their freezer meals and have had great results. The benefit of preserving food this way is that, if done correctly, your meal is completely air-tight. And…as we all know by now…air is the enemy of delicious freezer meals! Vacuum sealer fans and companies swear that this method extends the life of freezer food from months to years. We haven't tested that yet. 😉
Label Your Freezer Meals
Now that you've selected the best packaging for your freezer meals, make sure to label it with the type of food it is, cooking instructions, how many servings, and a date. Our printable freezer meal labels work well for this purpose.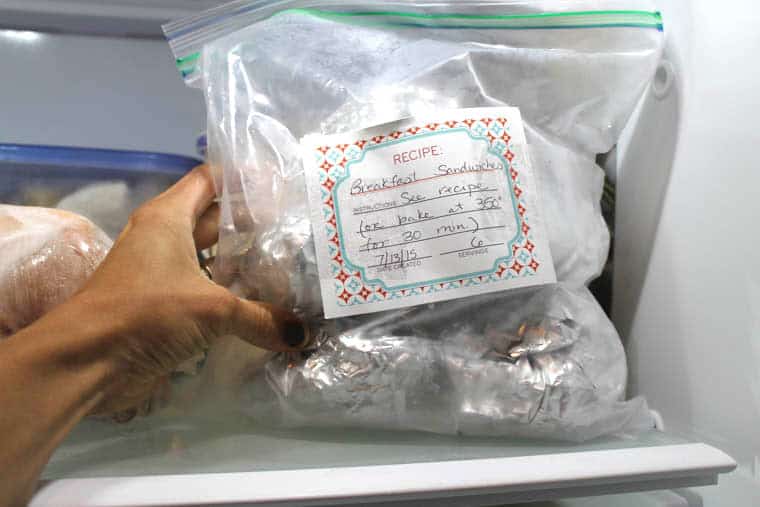 The Best Freezer Meal Recipes
If you're looking for well-tested, real food freezer meal recipes, we've got a few suggestions: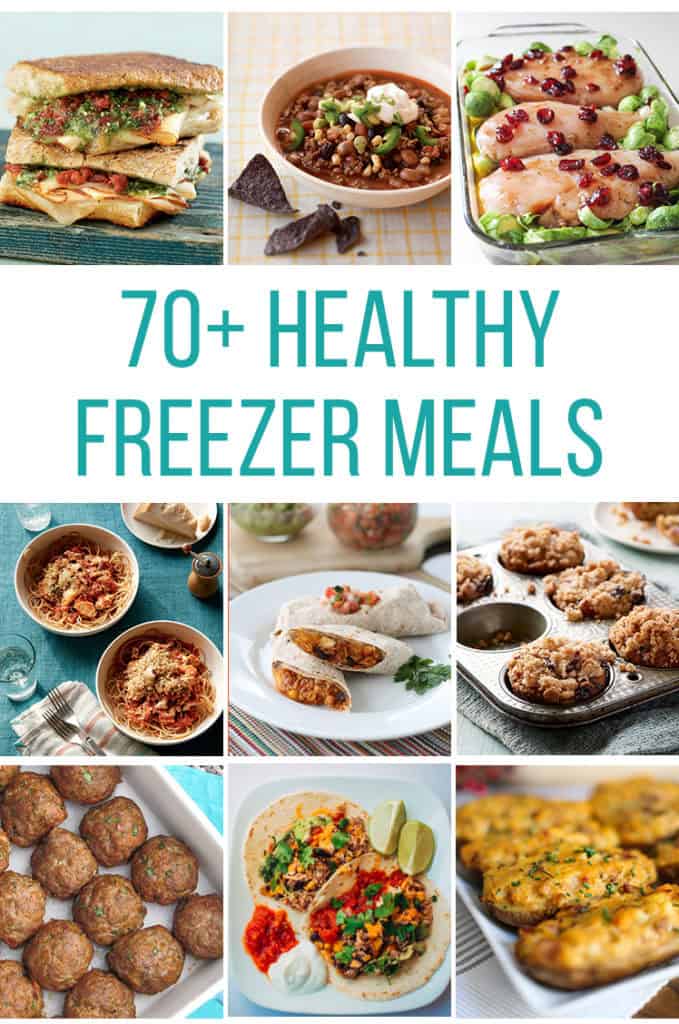 2. Snag our popular freezer meal cookbooks!
We've spent years painstakingly developing, testing, and retesting freezer-friendly recipes for both of our cookbooks called From Freezer to Table and From Freezer to Cooker.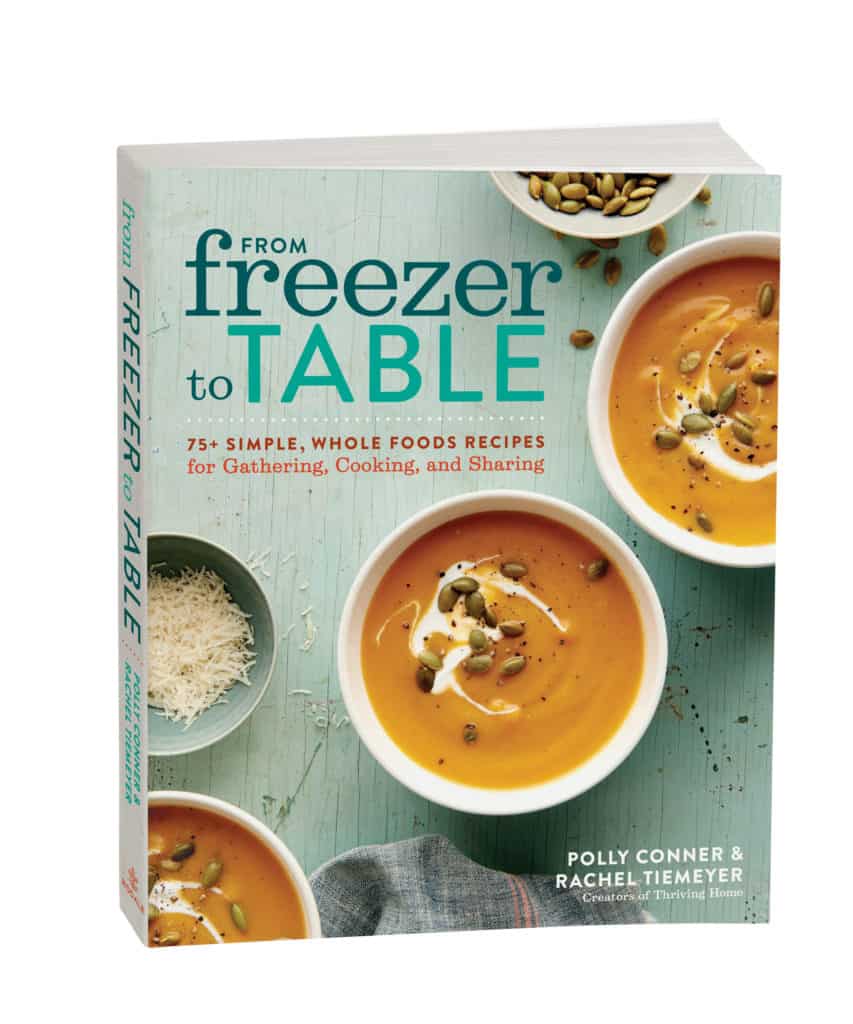 In our first cookbook, we teach you all the basics of freezer cooking, how to start a freezer club, and provide 75+ of our favorite, family-friendly recipes. With nearly 200 5-star reviews on Amazon, readers are loving it!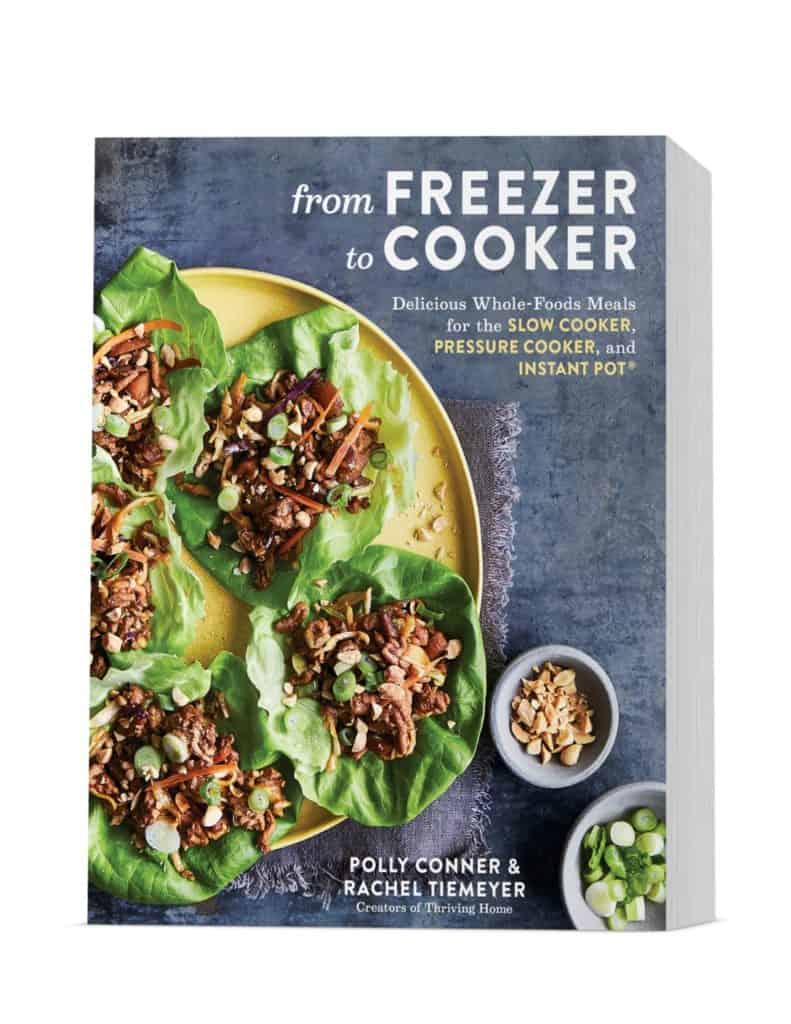 In our second cookbook, we turn our focus to freezer meal recipes for the slow cooker and Instant Pot. Beautifully photographed, rigorously tested, and the only cookbook of it's kind! You won't believe the versatility of every single recipe.
More Freezer Cooking Resources
6 No-Fail Steps to Making Delicious Freezer Meals
How to Make Instant Pot Freezer Meals
80+ Easy Freezer Meals for 1 or 2 People
https://thrivinghomeblog.com/wp-content/uploads/2018/05/Screen-Shot-2018-05-02-at-11.35.14-AM.png
600
746
Rachel Tiemeyer
https://thrivinghomeblog.com/wp-content/uploads/2019/10/thrivinglogo.png
Rachel Tiemeyer
2019-09-11 10:00:00
2020-11-13 06:46:55
The 5 Best Ways to Package and Store Freezer Meals