The 5 Best Freezer Containers
This post may contain affiliate or sponsored links. Please read our disclosure policy.
Freezer meal experts and cookbook authors, Polly Conner and Rachel Tiemeyer, share their best secrets to packaging and storing freezer meals the right way.
Find out their top freezer containers as well as many freezer meal resources.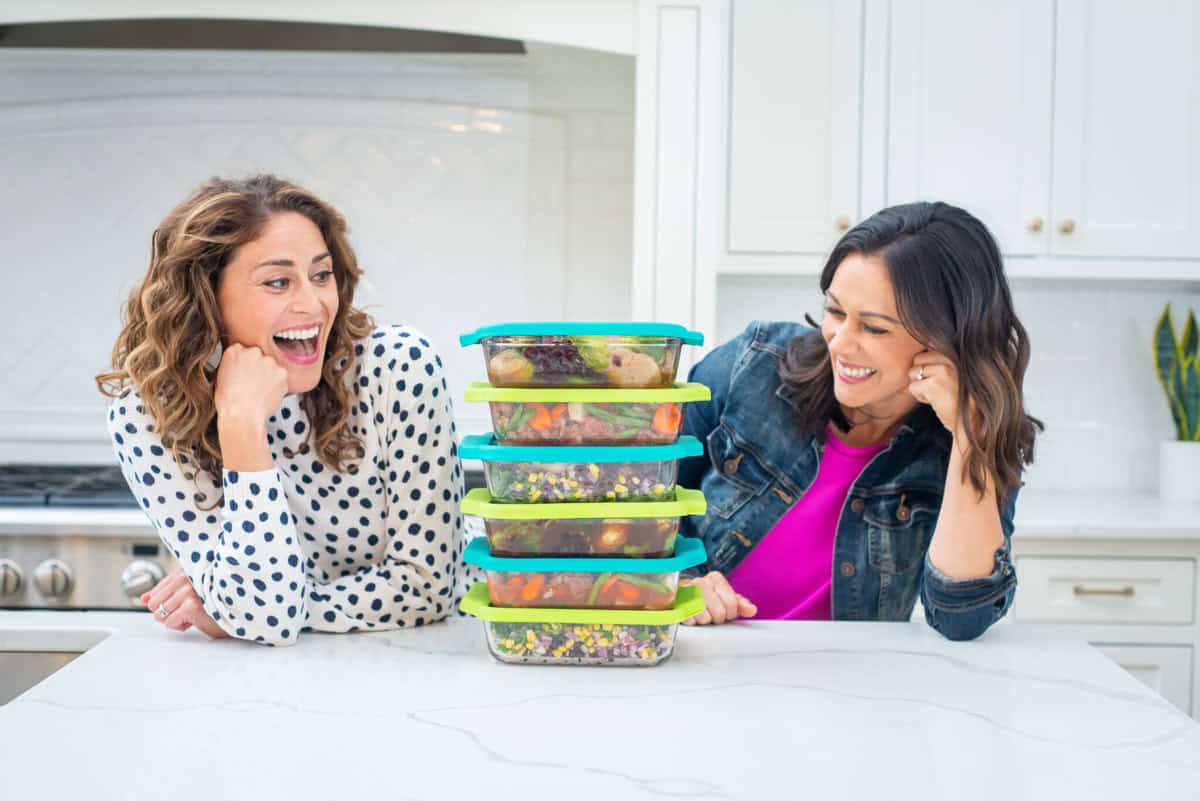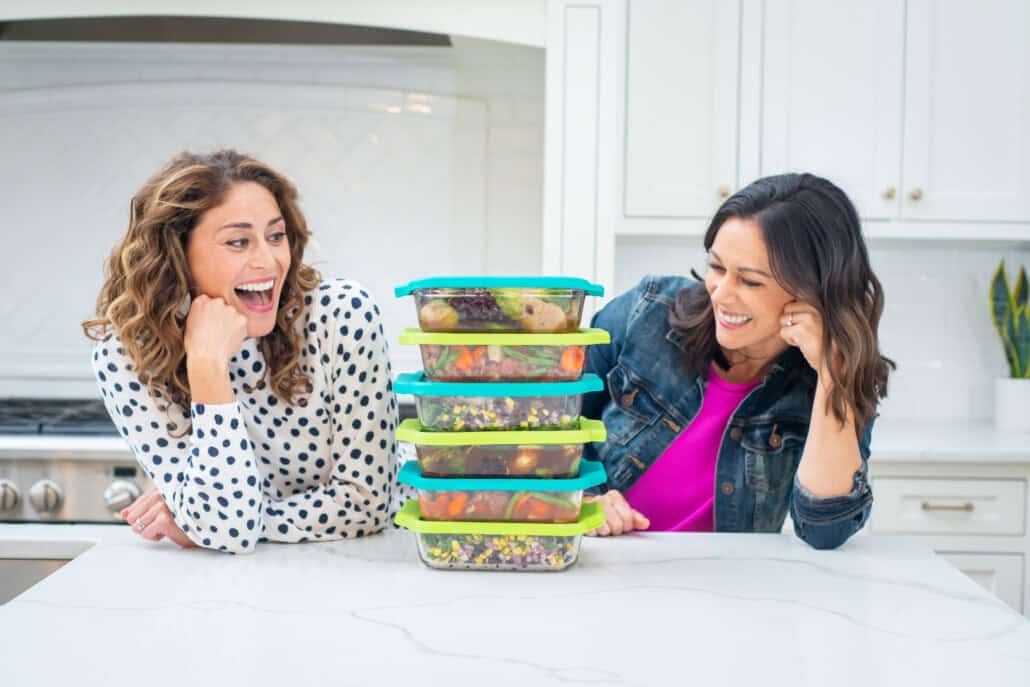 Packaging Matters
You've spent hours carefully preparing delicious freezer meals for your family. Pat yourself on the back, because that's a really smart use of your time and money!
Now, the last thing you want is to have all your hard work get freezer burned and stale in the freezer.
Don't worry. As long as you package and store your prepped meals the right way, your food will taste like a fresh meal on the other end of its stay in the freezer.
What are the best freezer containers to keep food fresh?
There are several different ways to safely and effectively store meals in your freezer. Some work better than others depending on the type of food you are freezing or even the space you have in your freezer.
The most important thing to keep in mind is that AIR IS YOUR ENEMY. That's why you have to choose packaging that will allow minimal air exposure to help prevent your food from tasting like cardboard.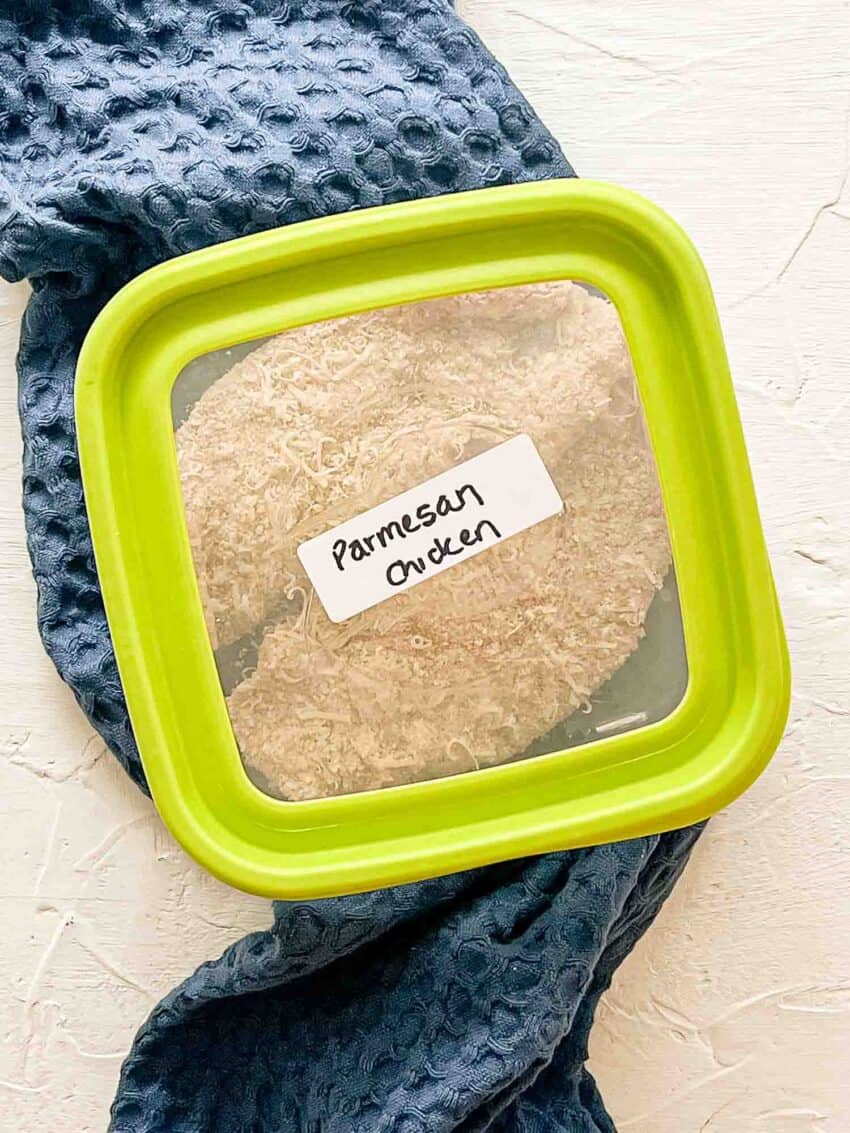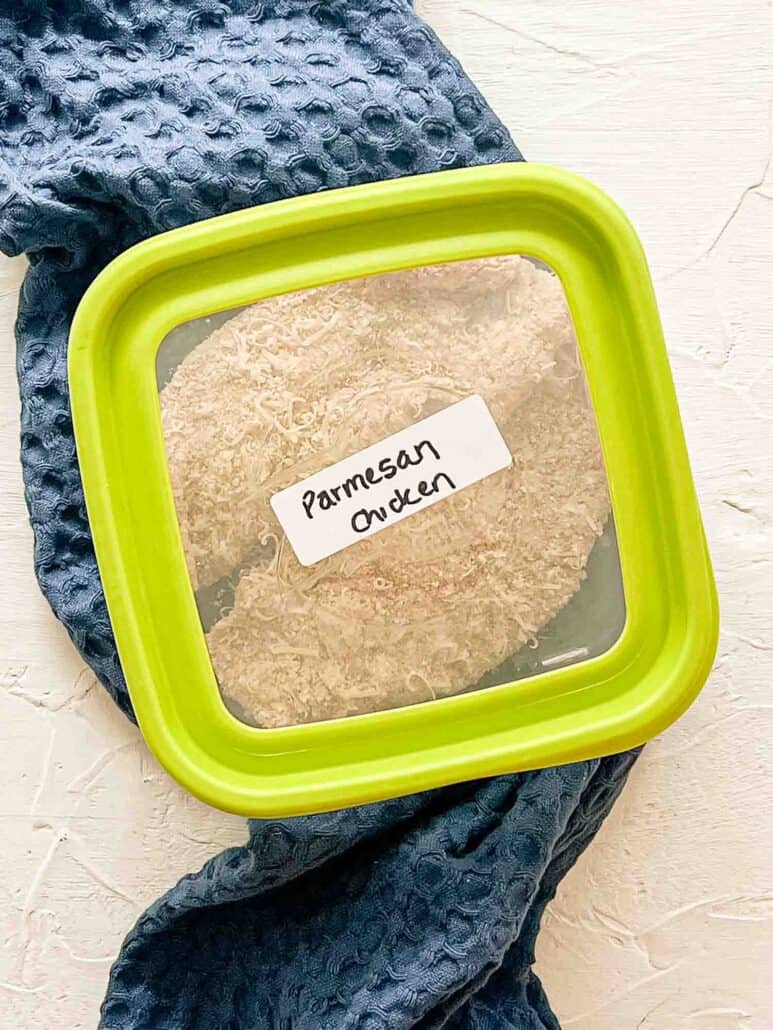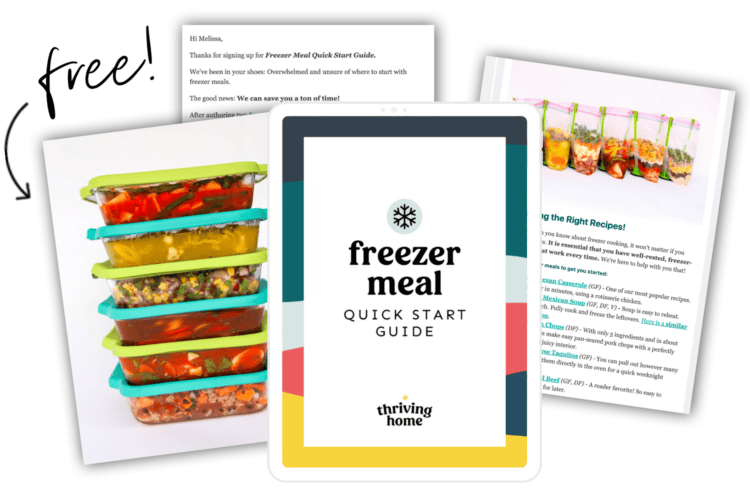 Get Our Freezer Meal Quick Start Guide!
5 days of recipes & tips from freezer meal experts.
5 Best Freezer Containers
Over the 10+ years, we've been freezer cooking, we've narrowed down the following five best freezing methods for storing freezer meals.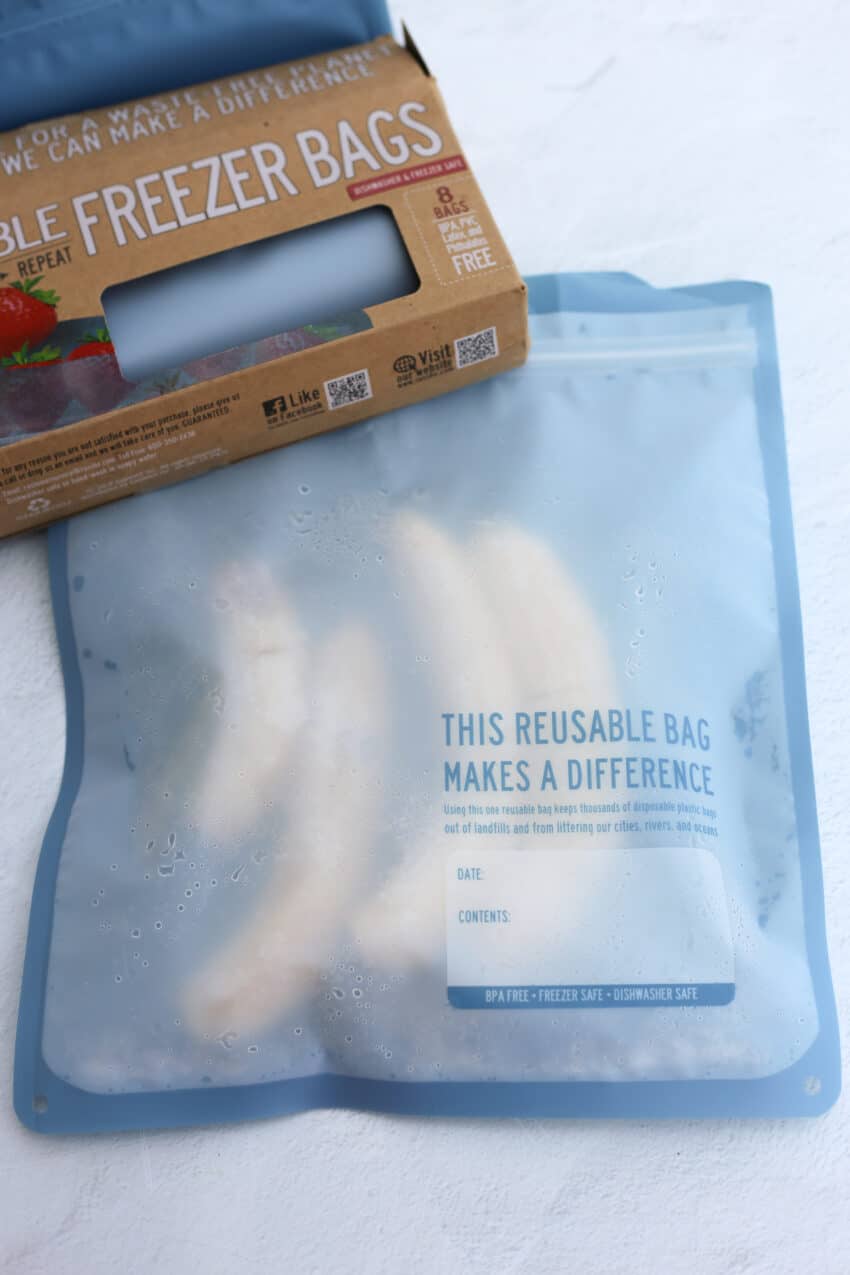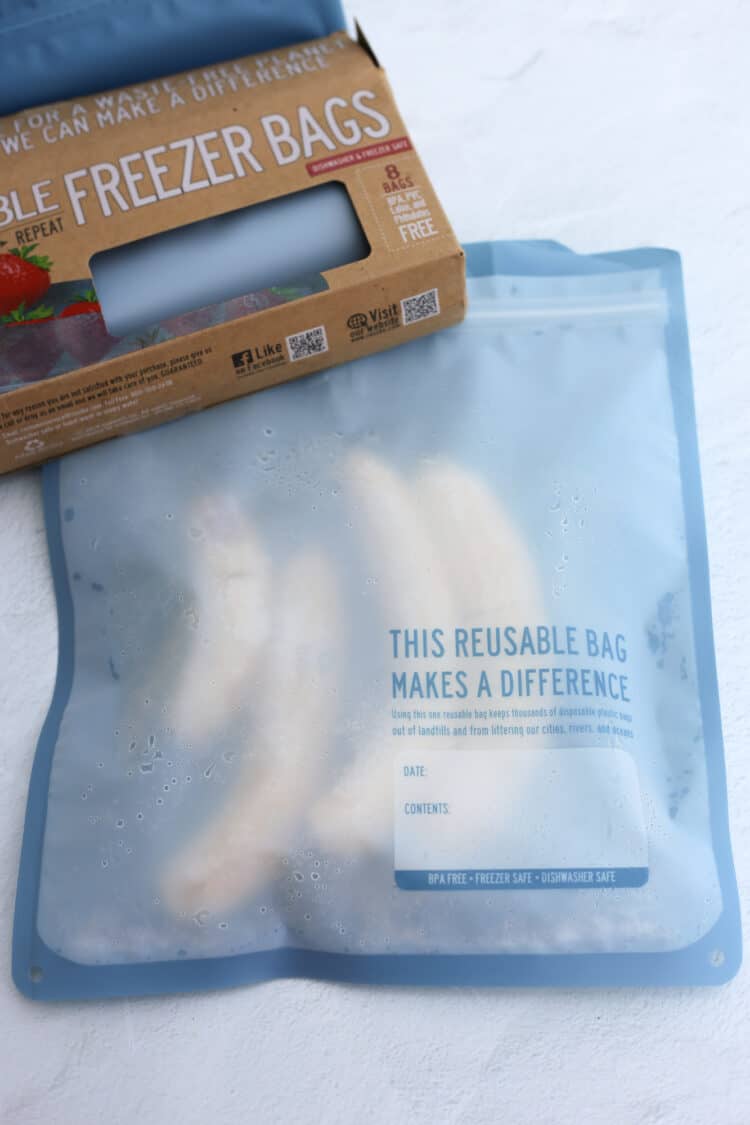 Option #1: Freezer Storage Bags
BPA-free plastic freezer bags are super handy. They can be frozen flat and then stacked in the freezer while taking up minimal space.
If you'd like to use reusable bags instead, we've tried out many brands. None are perfect. They can stain permanently and may not zip over time, but you'll get a lot of uses out of them in the meantime. We have used and can recommend the gallon-size Russbe bags.
Buy Now
Looking for quart-sized reusable bags? I have been using these from (Re)Zip and they've held up great.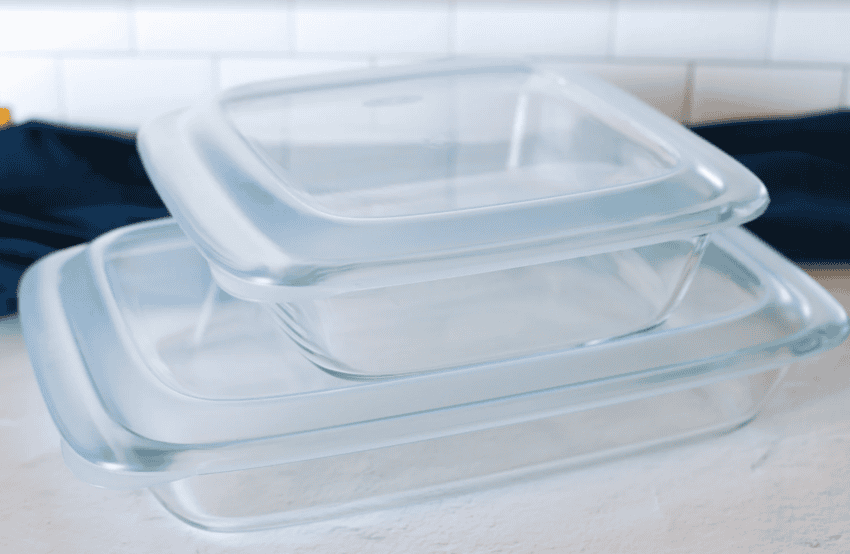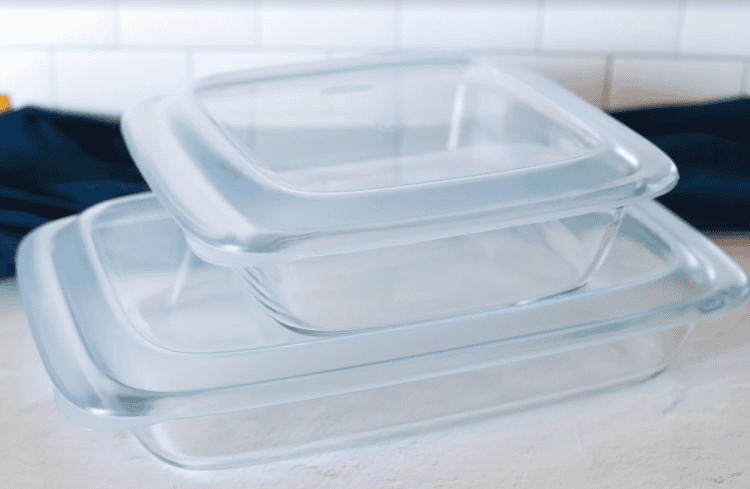 Option #2: Freezer-Safe Baking Dish with Air-Tight Lid
Having a glass baking dish or rigid container with an air-tight lid is a safe, reusable, and practical option. It not only allows for easy stacking of frozen meals, but a glass baking dish can also go into the oven when ready to bake or reheat.
After trying out multiple types of brands, we use and recommend the OXO dishes.
Buy now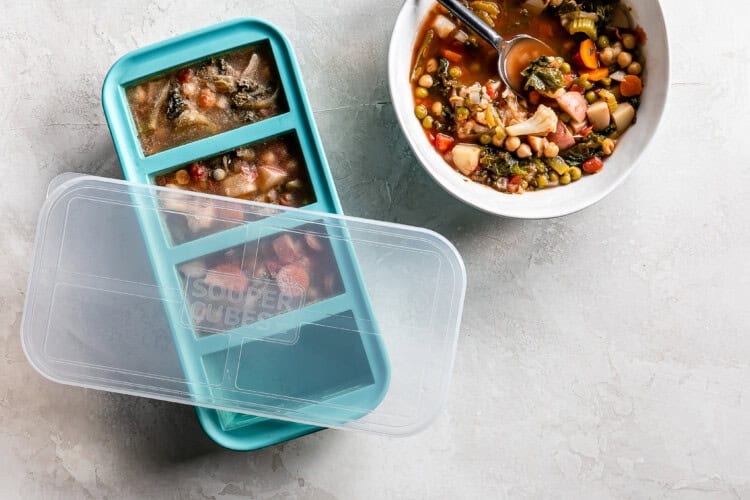 Option #3: SouperCubes
I use these ALL the time in my home. They are perfect for dividing up food to freeze in small portions. Perfect for freezer meals for 1-2 people!
I use them for soups, shredded meat, and other meal prep recipes. Their silicone mold makes it easy to pop out the frozen food. They are dishwasher safe and can stack easily in the freezer.
I even gifted them to my father this Christmas and he was thrilled!
Buy Now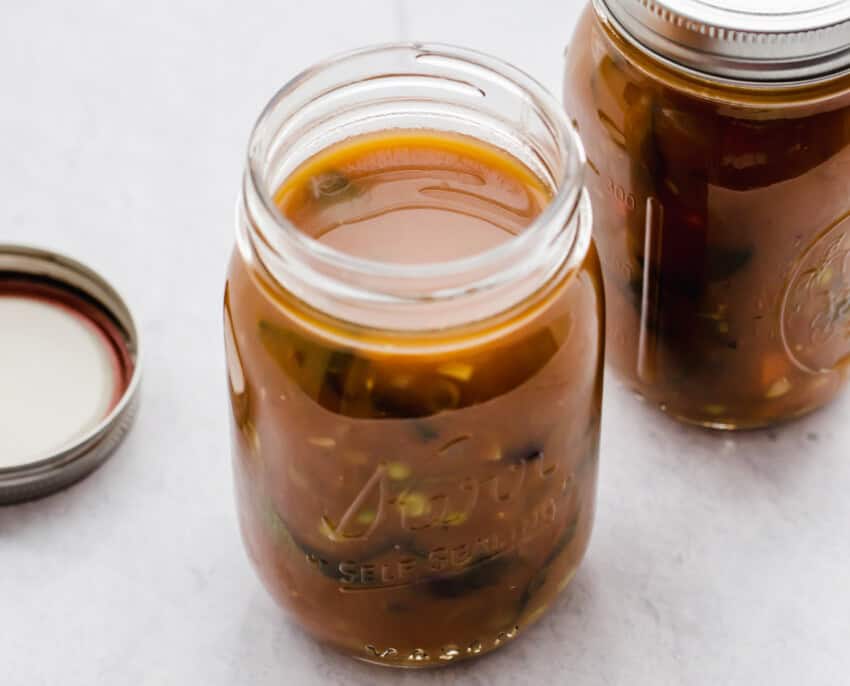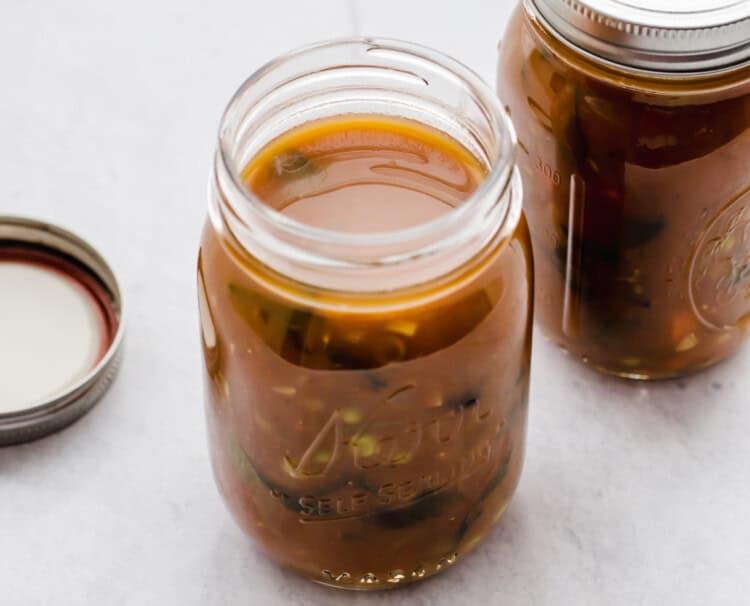 Option #4: Mason Jars
Most canning jars are freezer-safe and useful when freezing soups, sauces, broths, and more. We like that they are made of safe material and that you can store smaller or individual servings of your freezer food.
Just be sure to follow these tips when using jars for freezing food to avoid having them break:
Only use canning jars, not just a glass jar of any type. Other types of glass jars will shatter in the freezer.
Always leave at least one inch of headspace when filling to allow for food expansion.
It's also very helpful if the canning jar has a wide mouth at the top, as it allows more space for expansion. Regular-sized mouth jars will work if you don't fill it too full.
Buy Now
Option #5: Heavy Duty Aluminum Foil
Foil does a great job of blocking moisture and air in the freezer. It's helpful because it can be molded into almost any shape and used to wrap and store baked goods, Chicken Burritos, or sandwiches like our Turkey Pesto Paninis.
Or, use it to wrap a baking dish that doesn't have a lid.
Buy Now
Bonus Idea: Vacuum Sealer
Many of our readers have said they use a vacuum sealer for their freezer meals and have had great results.
The benefit of preserving food this way is that, if done correctly, your meal is completely air-tight. And…as we all know by now…air is the enemy of delicious freezer meals!
Vacuum sealer fans and companies swear that this method extends the life of freezer food from months to years. We haven't tested that yet. 😉
More Freezer Meal Resources
Dig into our Freezer Meals Recipe Index
We've done years of freezer cooking research and recipe development. Here are the best freezer meal recipes and tips on the internet to get you started!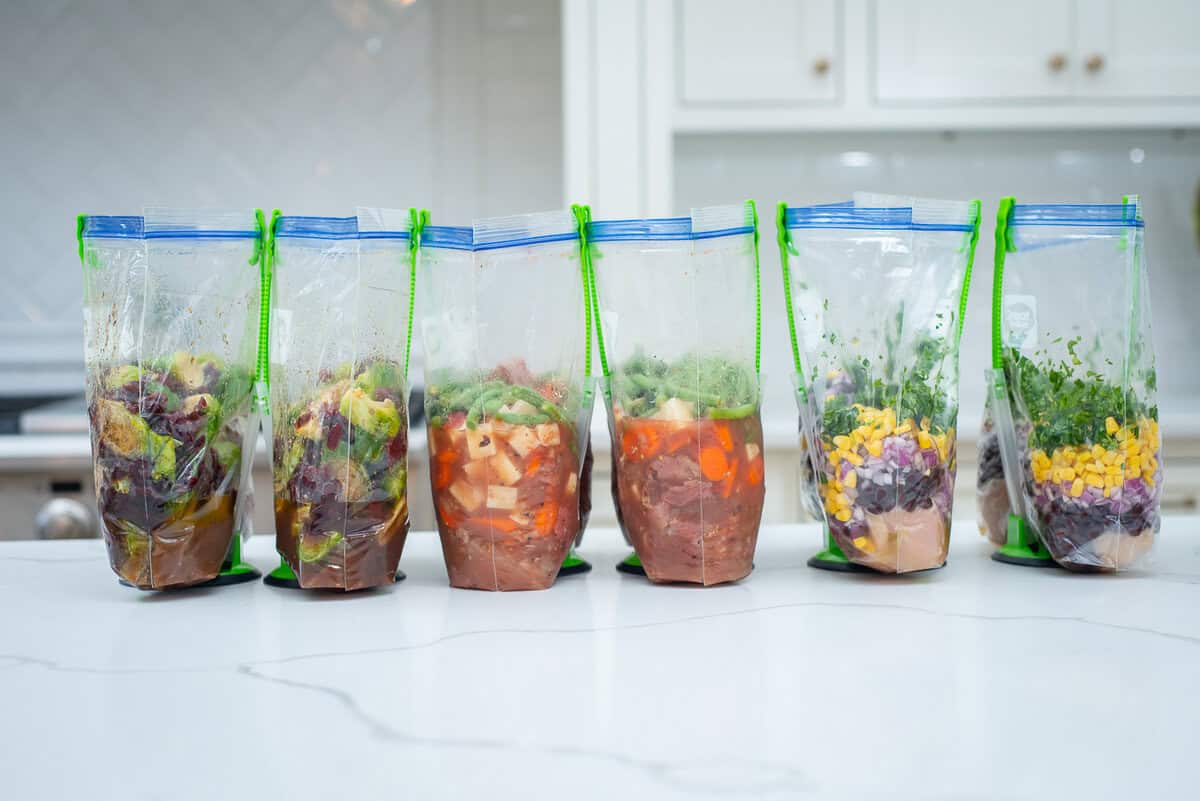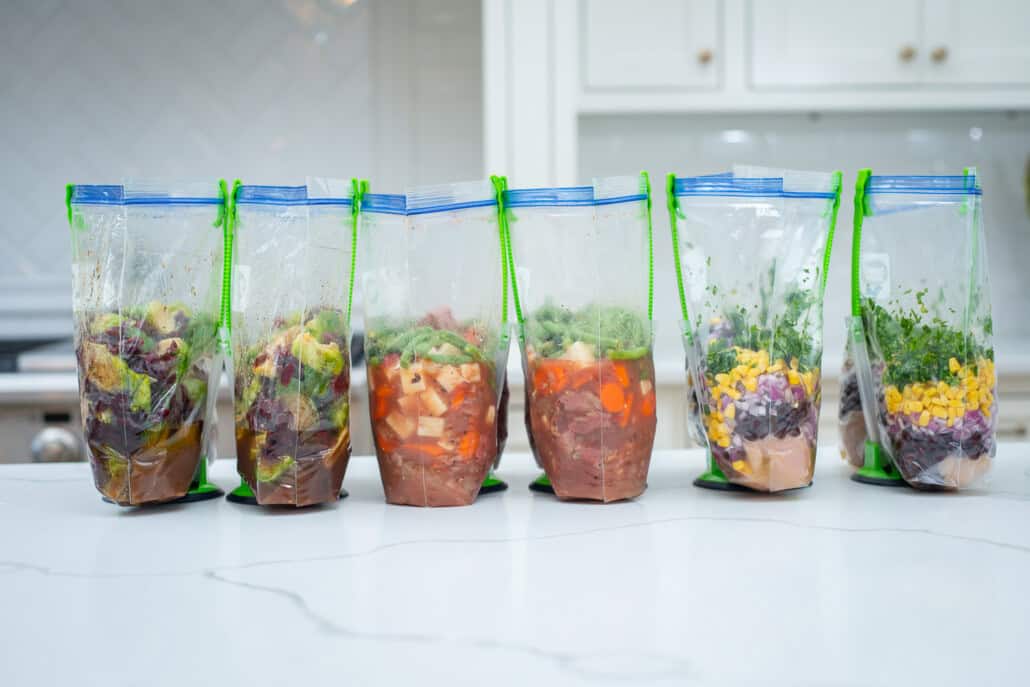 These cookbooks are the ultimate freezer cooking resources. Over 32,000 copies sold!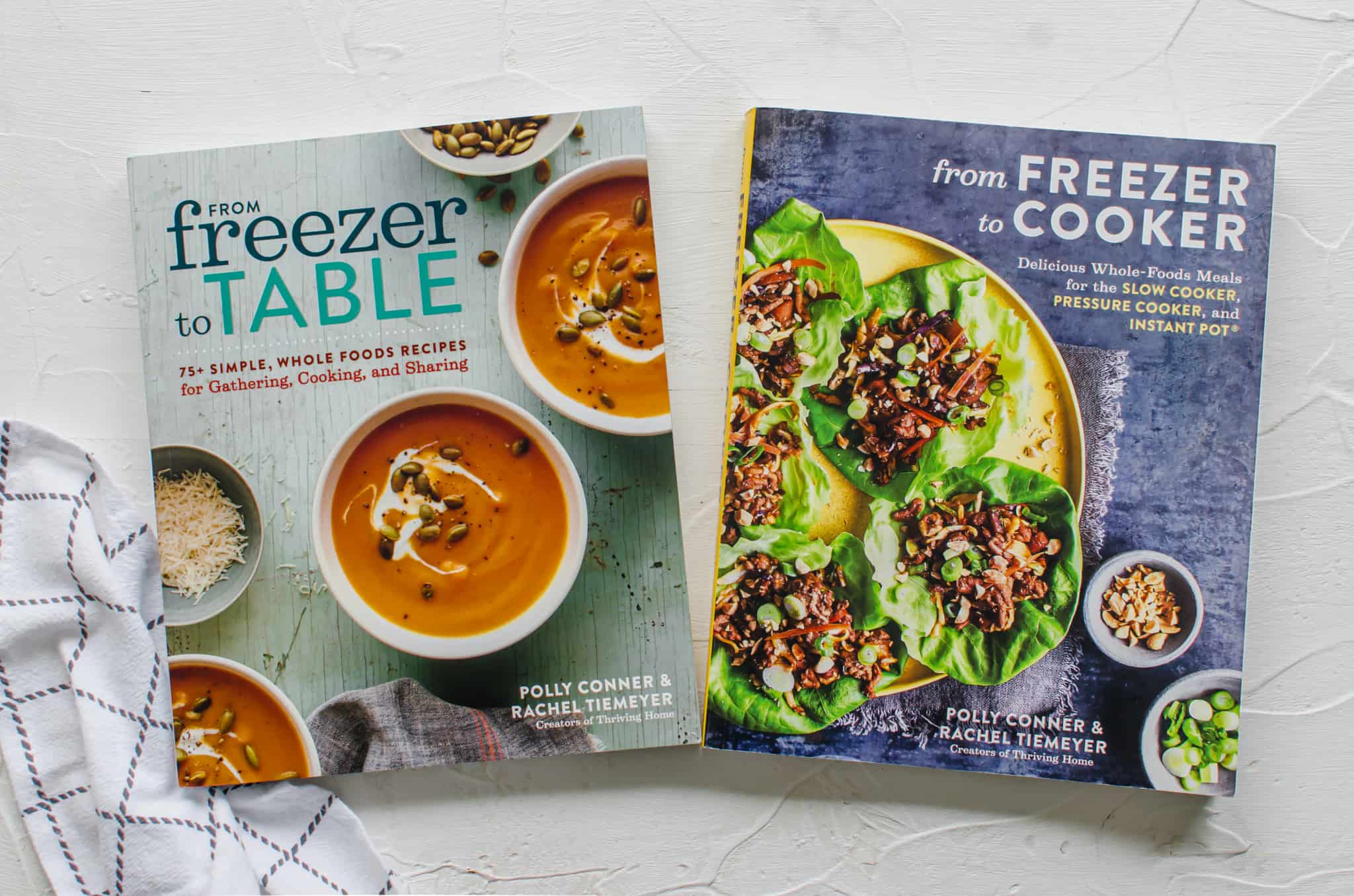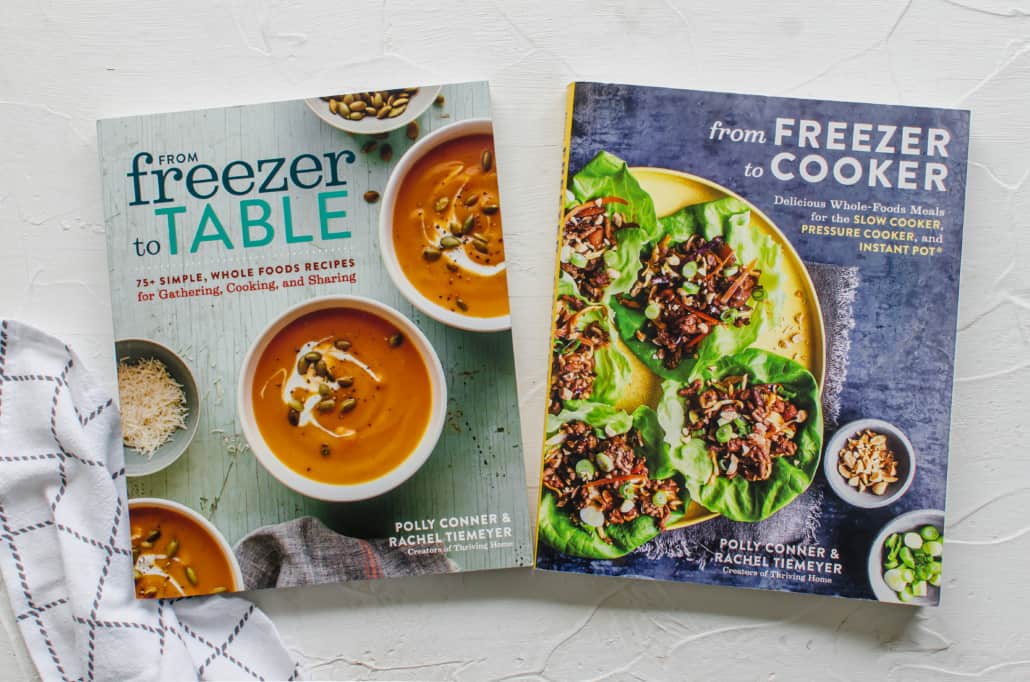 Everything you need to prep 6 family-sized meals in just 1 hour!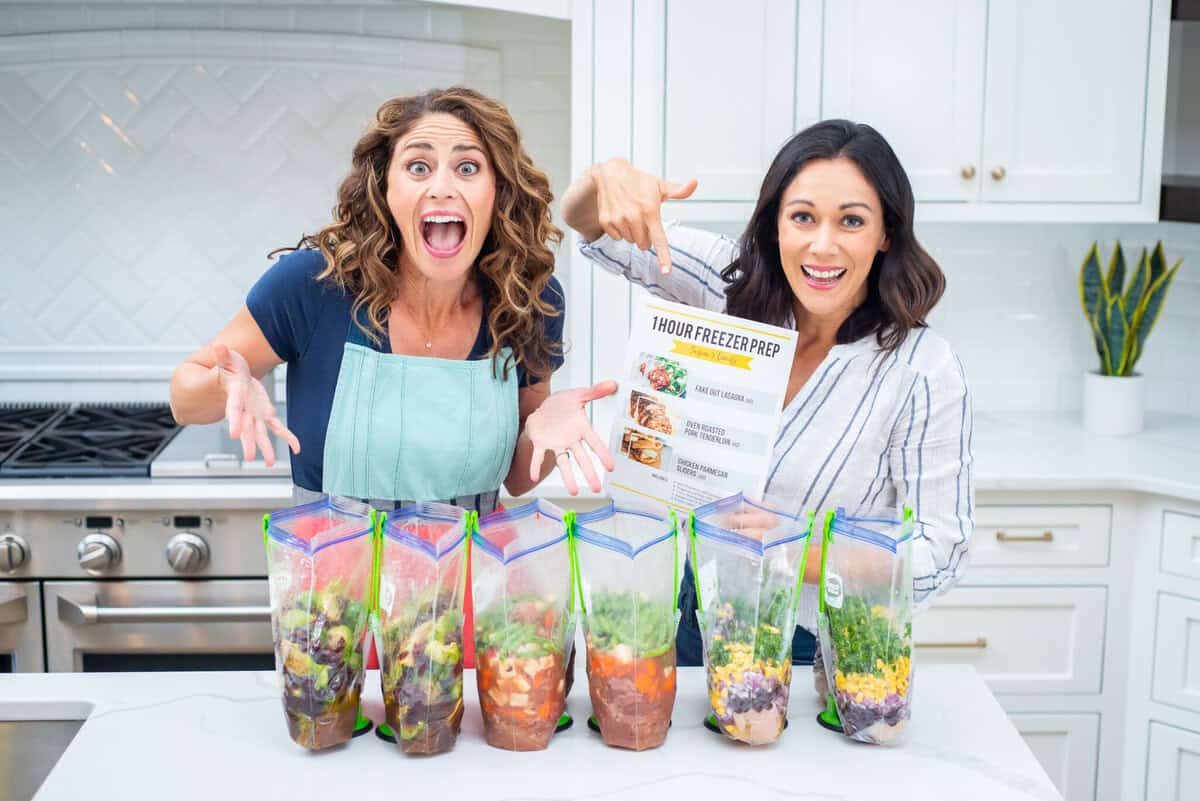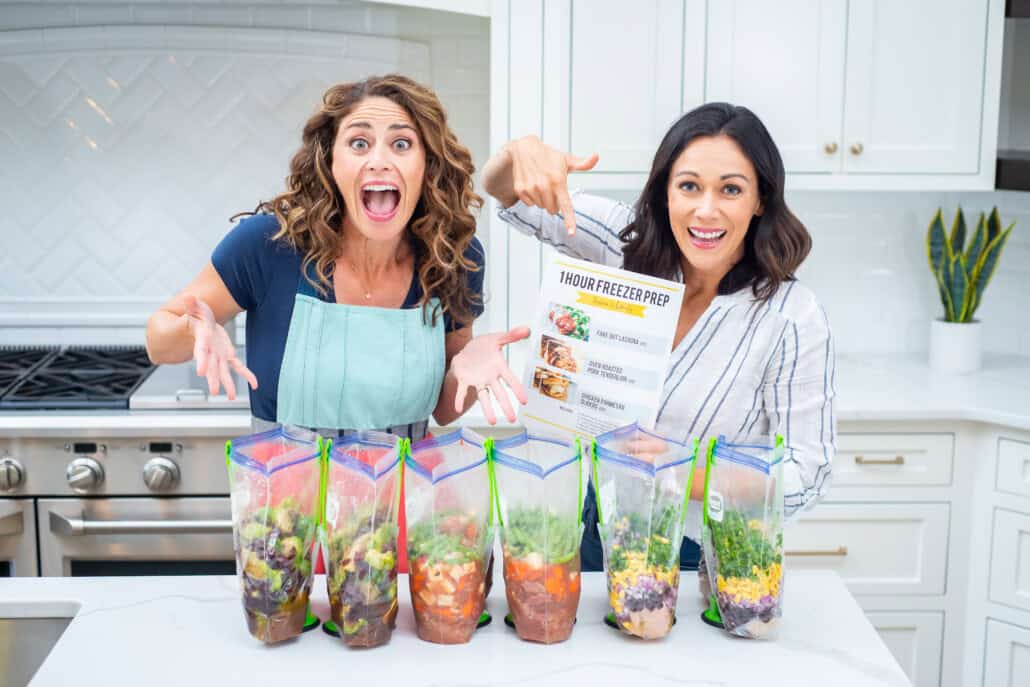 More Freezer Cooking Resources