Can You Put Frozen Food in a Crock Pot?
This post may contain affiliate or sponsored links. Please read our disclosure policy.
"Is it safe to put a freezer meal in a crock pot?"
"Can I put frozen chicken breasts in the slow cooker?"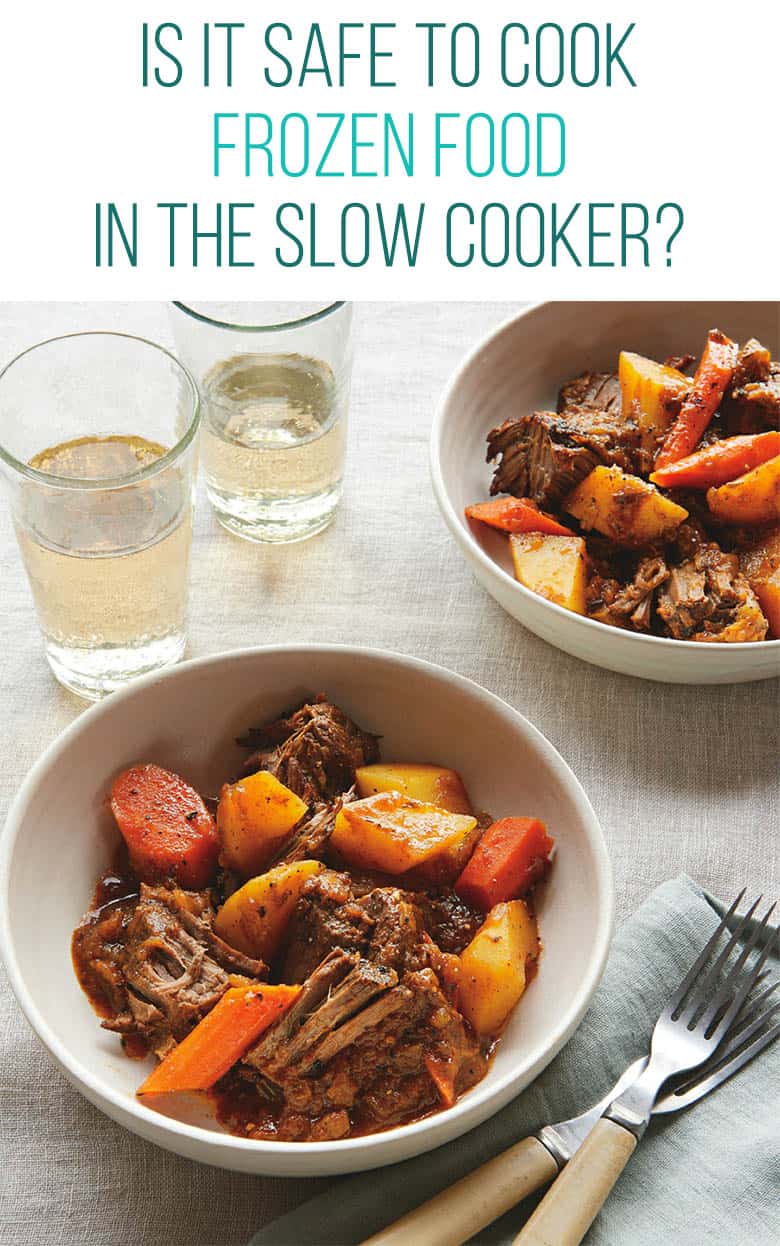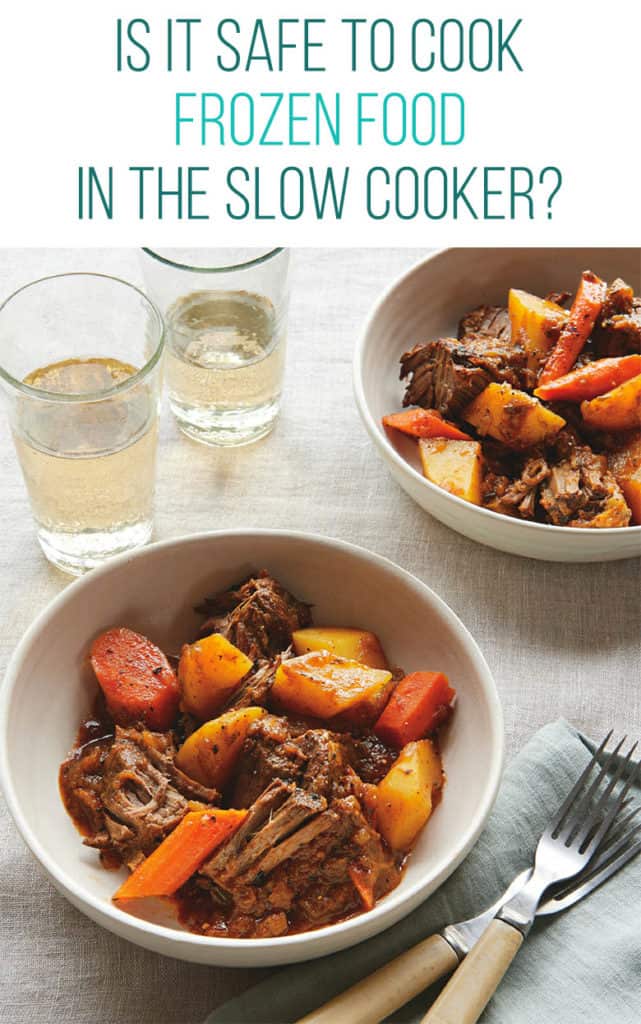 When it comes to freezer meals, this is a very common question we get from readers and at speaking events. I think it's a common question because there is a lot of mixed information out there.
Simply put, the answer is no. You should not put frozen food in a crock pot.
I know, we are sad too.
But, before you start giving us dirty looks, you should know we are coming out strong on this because the experts have made it very clear: cooking frozen food in a crock pot is not safe!
USDA Food Safety and Inspection Service says, "Always thaw meat or poultry before putting it into a slow cooker."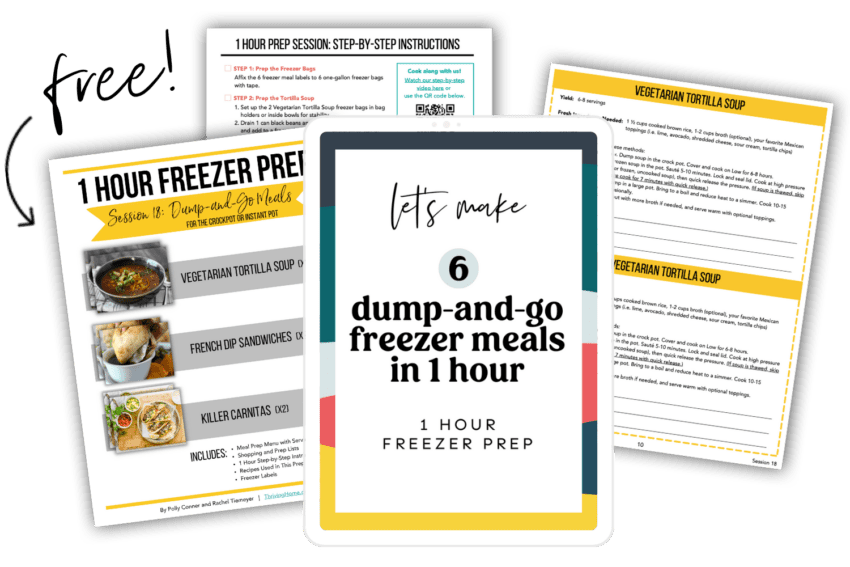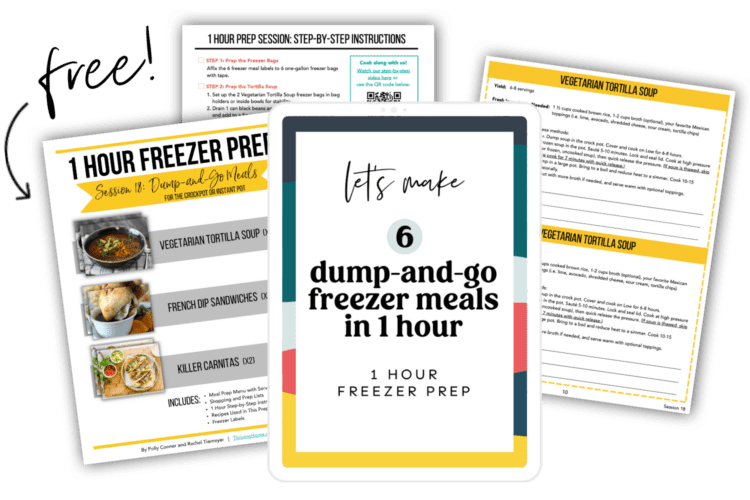 Try 1 Hour Freezer Prep Today!
Make 6 Dump-and-Go Freezer Meals in 1 Hour
Shopping & equipment lists
Step-by-Step instructions & video tutorial
Serving suggestions & dietary substitutions & more
Try Session 18 (a $6.99 value) for free!
Here's why: While frozen food can for sure reach its safe cooking temperature with extra time added, a problem arises if it spends too much time thawing out in what the USDA calls the "danger zone."
The danger zone is defined as the temperature range between 40 degrees and 140 degrees where bacteria grow most rapidly — and can double in number in a matter of minutes. Salmonella and staphylococcus aureus as common culprits and can even contaminate other foods in the slow cooker. While the bacteria will most likely be killed when the chicken reaches 165 degrees (yeah!), the toxins they grow can be heat-resistant (boo!). According to the USDA, these toxins, not the bacteria that produce them, cause food-borne illnesses. (source)
Wondering how to safely thaw a freezer meal? Never fear. We break down the three easy, USDA-approved ways to thaw your food here.
If you forget to thaw your freezer meal recipe or your frozen meat in time to cook it, we have good news for you. You can still safely use an Instant Pot for freezer meals! Because the cooking time is much faster, the food won't sit in that danger zone for too long. (Score!)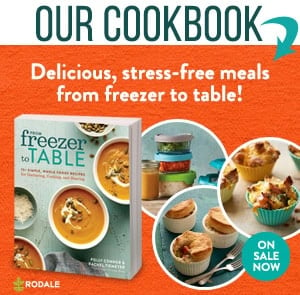 Lastly, if you're drooling over that Pot Roast image above, you can find it in our cookbook, From Freezer to Table. Happy cooking!