Whole Wheat Buttermilk Biscuits
This post may contain affiliate or sponsored links. Please read our disclosure policy.
These whole wheat biscuits are light, fluffy, and a bit healthier than the Crisco and white flour-laden ones. Best of all, they only require 7 ingredients you likely have on hand and less than 10 minutes of hands-on work! Freezing instructions included.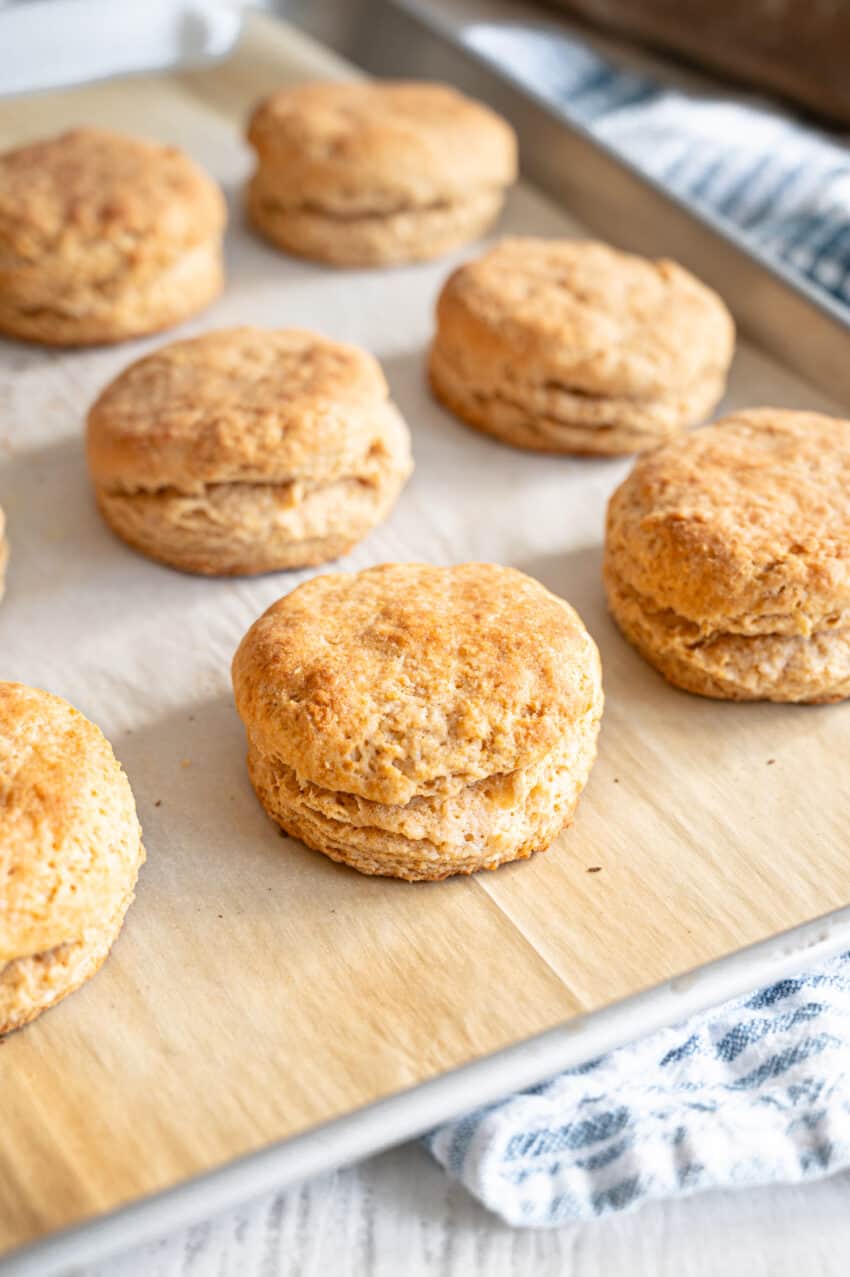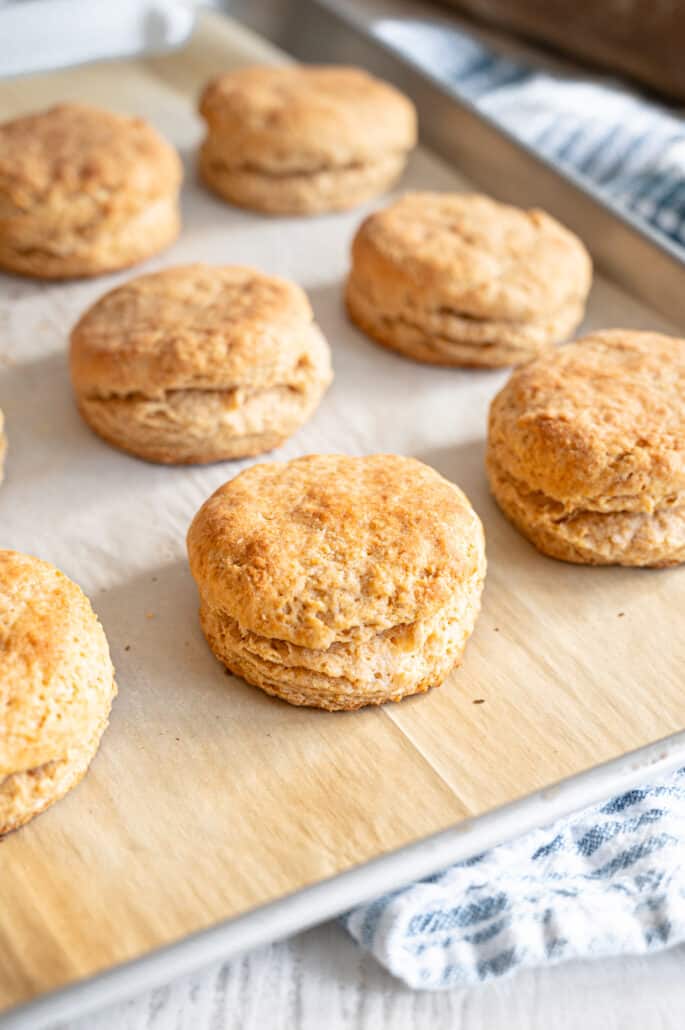 Why a Healthier Biscuit Recipe?
There's nothin' like a homemade biscuit straight from the oven, right? On holidays, I pull out the Crisco and white flour to make my mother-in-law's killer recipe. My husband and kids get all starry-eyed at me when I do.
"Why should I only get the starry-eyed look on holidays?" I say. "Why can't I be a biscuit mom regularly?" I say.
I wanted to serve my family biscuits more often, but I had to feel a little better about what I was serving them. I wondered–is there a way to make them with all butter and nix the Crisco? (Yep.) Is there a way to even make them 100% whole wheat and still be fluffy and tasty? (And, another yep.)
Say hello to your new friend, Whole Wheat Buttermilk Biscuits! When you serve these with our Strawberry Freezer Jam, you will never go back to store bought biscuits or jelly.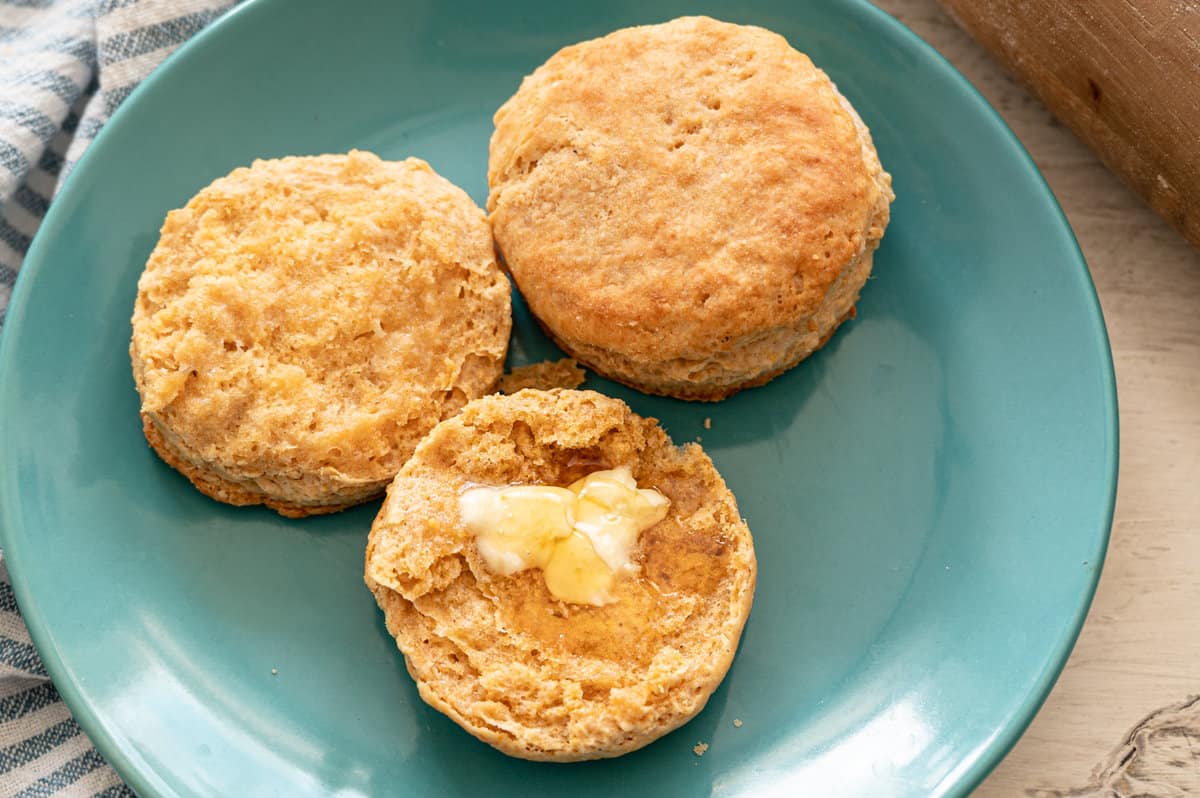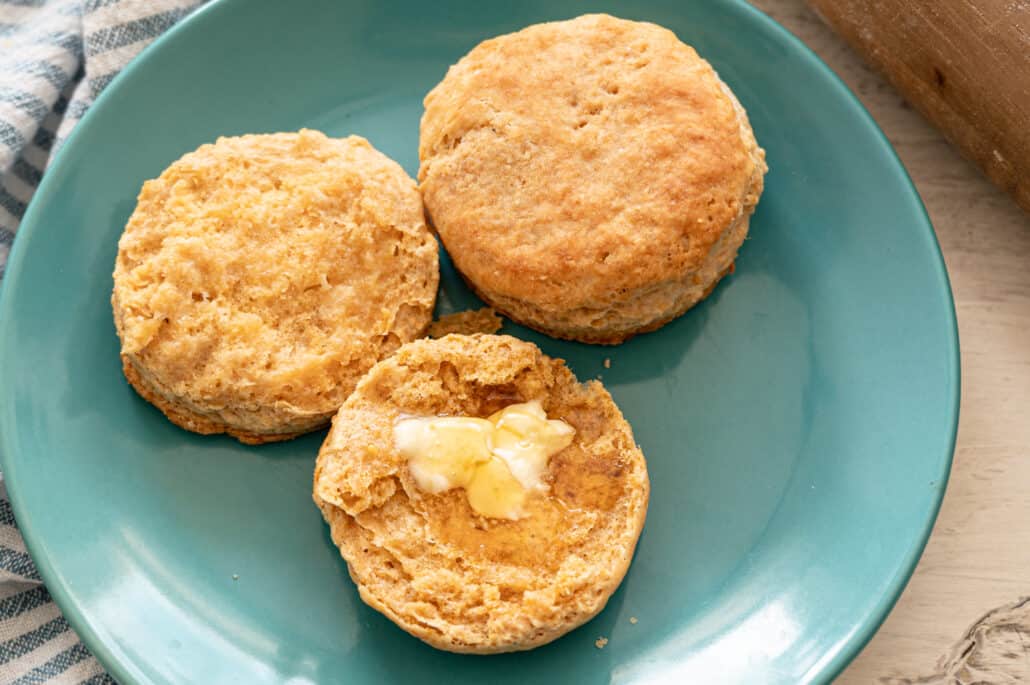 Ingredients Needed
For this recipe, grab these ingredients from your pantry and fridge. You likely have most of them on hand.
Half unbleached all-purpose flour + half whole wheat flour – OR replace all the flour with 100% whole grain white whole wheat flour. I highly recommend buying this variety, as it yields much lighter biscuits and baked goods than regular whole wheat flour. Here is a bit more about the difference between the two whole grains.
Baking powder and baking soda – For leavening.
Sugar – Just a little bit to knock back the tanginess from the buttermilk.
Salt – Not a lot since we're using salted butter.
Salted butter – It's important that it's very cold.
Buttermilk – It's important for this ingredient to be cold, as well.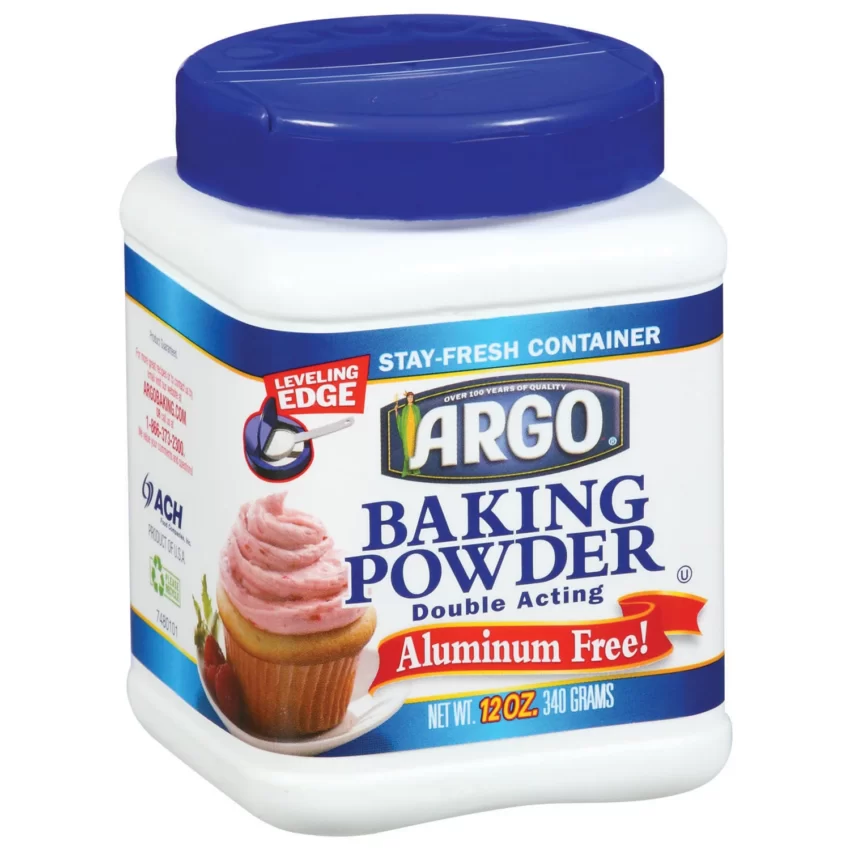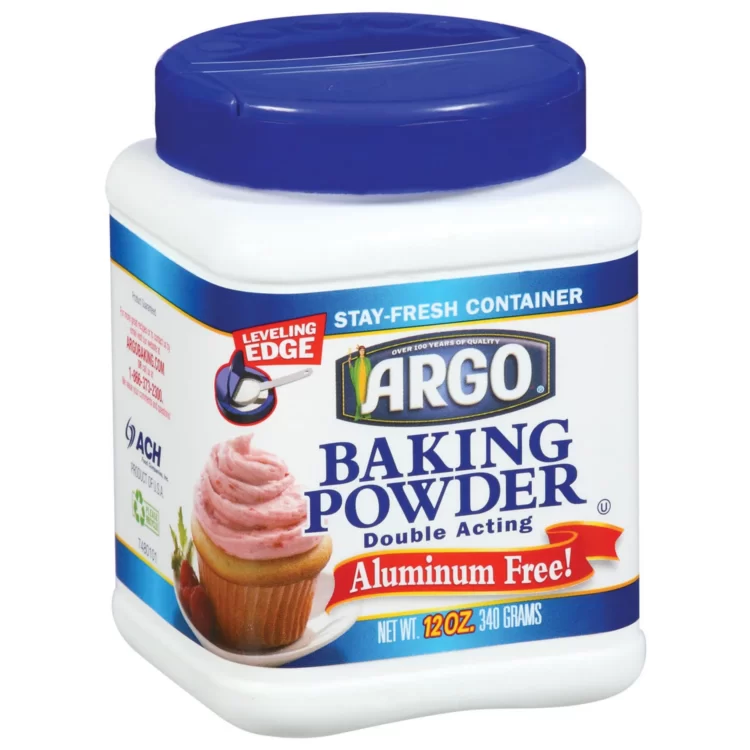 Can Baking Powder Go Bad?
After 6 months in the pantry, baking powder can lose it's leavening ability according to America's Test Kitchen.
There's a simple test to see if yours is still good. Place 2 teaspoons baking powder in a small bowl and add 1 cup hot tap water. If it fizzes and bubbles immediately, then it's still good. If it takes a while to activate, throw yours out.
All baking powder should be thrown away after 1 year. To keep track, write the date yours was opened on the lid.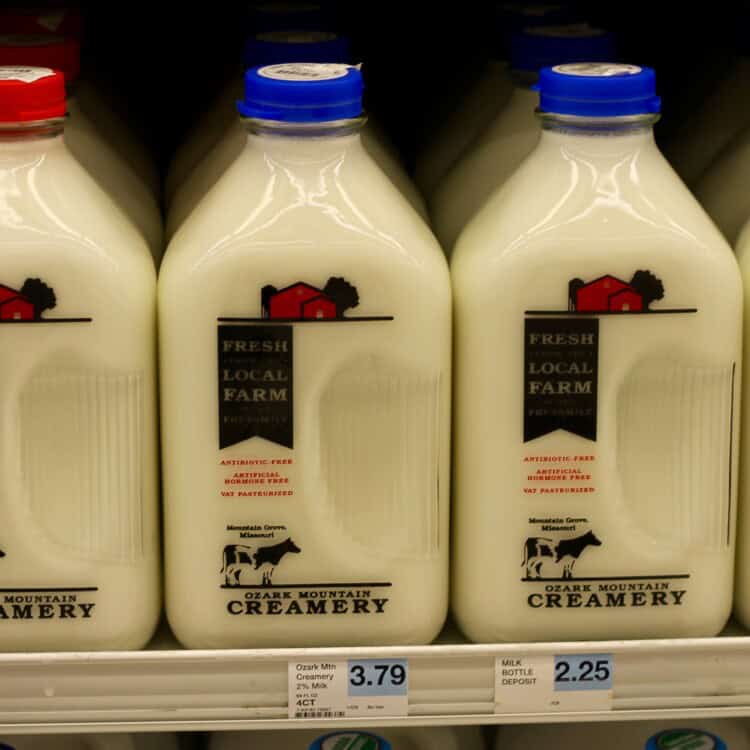 Buttermilk Substitute
If you don't have buttermilk on hand, you can make a replacement with this hack. Put 1 tablespoon of lemon juice or white vinegar in a measuring cup, then add enough milk to equal 1 cup. Stir well and let sit until it curdles, about 5 minutes.
Equipment Needed
Make sure you have these kitchen tools ready to use for making our biscuits.
Medium mixing bowl
Whisk
Pastry cutter or fork
3-inch biscuit cutter or upside-down glass
Sheet pan
Optional: parchment paper for lining the pan
How to Make Whole Wheat Biscuits
Now, take a peek at this overview of the recipe before getting started. You'll find the full printable recipe below.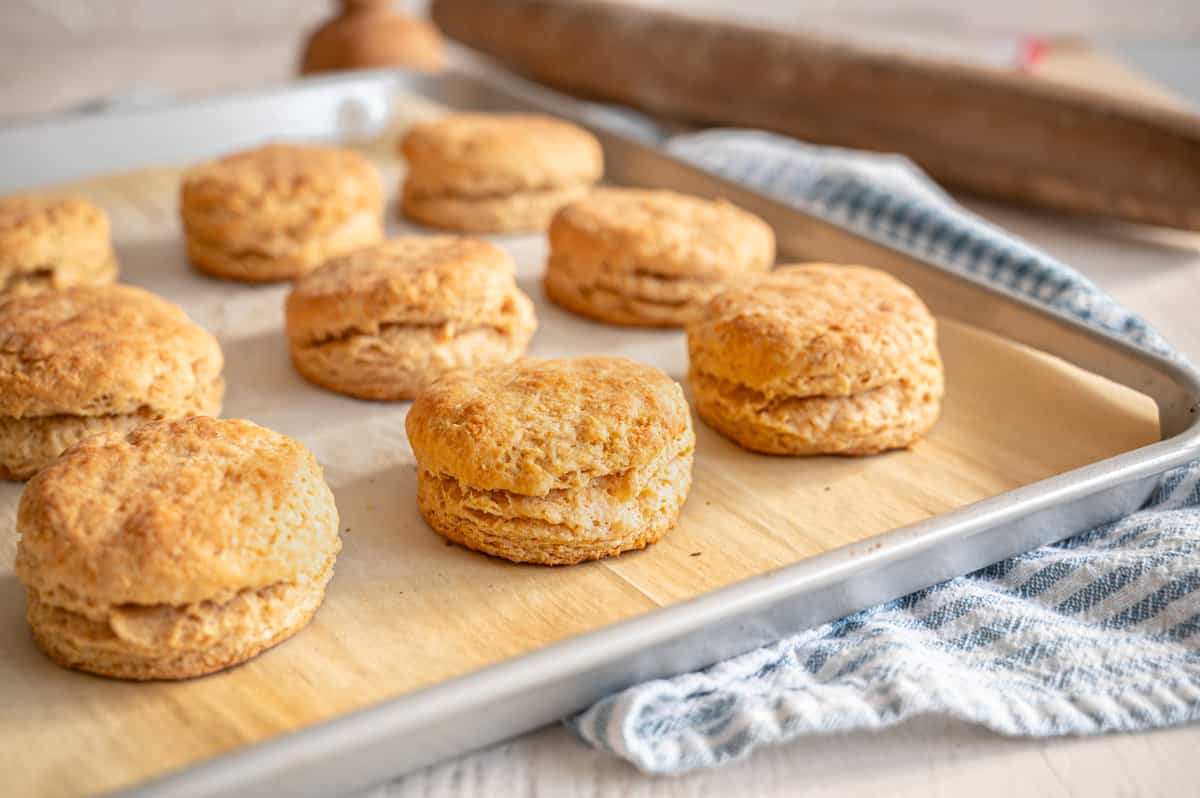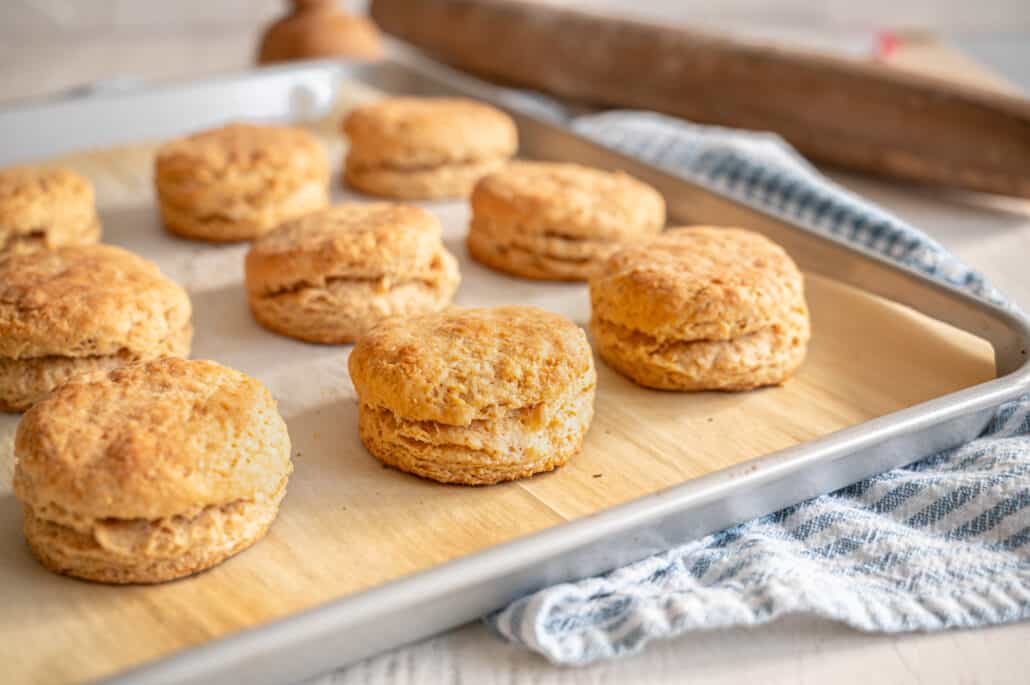 Preheat oven to 450°F.
To a medium mixing bowl, add the flours, baking powder, baking soda, sugar, and salt. Whisk until combined.
Cut the cubed butter into the dry mix using a fork or pastry cutter until it's broken down into pea-sized pieces. This will take a few minutes and some elbow grease. Stir in the buttermilk just until a dough forms.
Place the dough onto a floured surface. Form the dough into a ball, sprinkle with a little flour, and roll it out about 3/4-inch thick. Cut out biscuits using a 3-inch biscuit cutter or upside-down glass. Lay the biscuits on a sheet pan, making sure they don't touch. Tip: Cover the sheet pan first with parchment paper for easy cleanup.
Bake for 10-12 minutes, until starting to turn golden on top.
Main Dishes That Go Well With Biscuits
If you'd like some ideas of what to serve your biscuits with, try these well-tested and beloved main dish recipes.
The Best Way to Freeze Biscuits
You may want to double this recipe and freeze a batch for later. Or prep some biscuits ahead of time for an event.
It's best to freeze biscuits before they have been baked, so that they turn out tasting fresh. Here's the best method for freezing biscuits:
To Freeze Biscuits For Later: Roll and cut out the biscuits. Dust them with a little flour, place on a sheet pan, and flash freeze for about 2 hours until frozen solid. Toss biscuits into a gallon-size freezer bag, squeeze out any excess air, seal, and freeze for up to 1 month.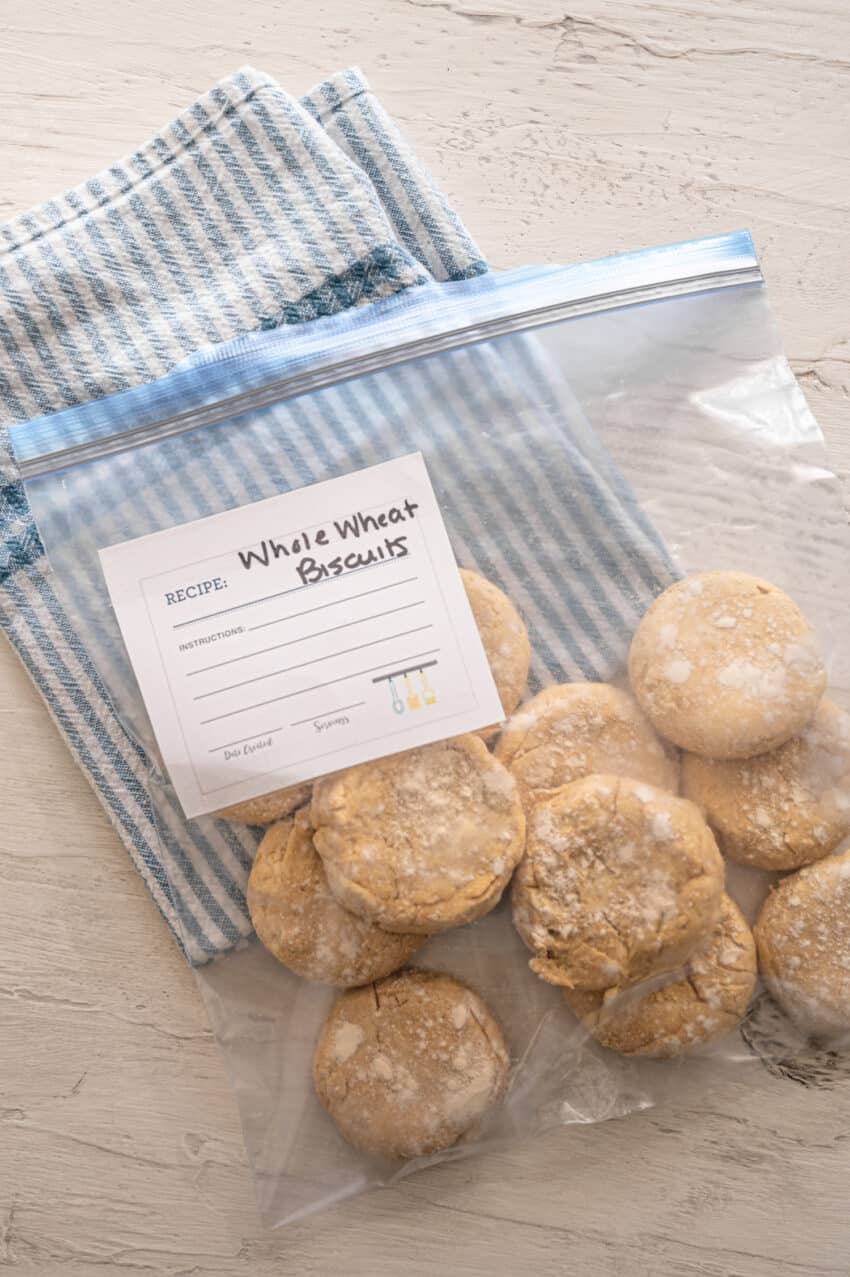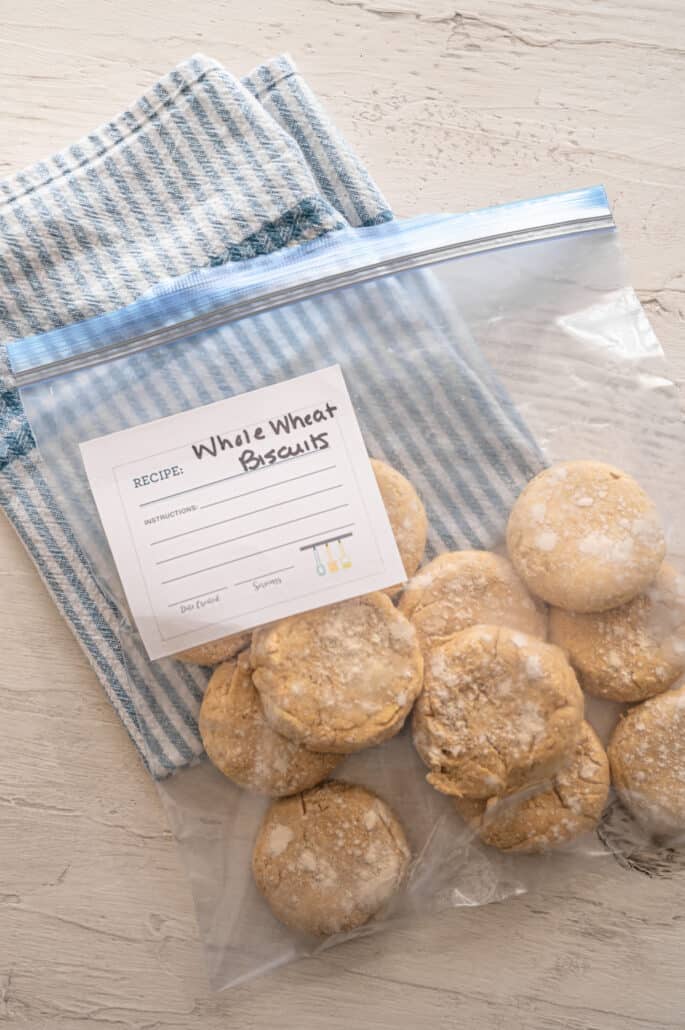 To Prepare Biscuits From Frozen: Place frozen biscuits on a parchment-lined sheet pan. Thaw completely on the counter or refrigerator and bake according to directions in the recipe. If the biscuits are still cold, they may take longer to bake.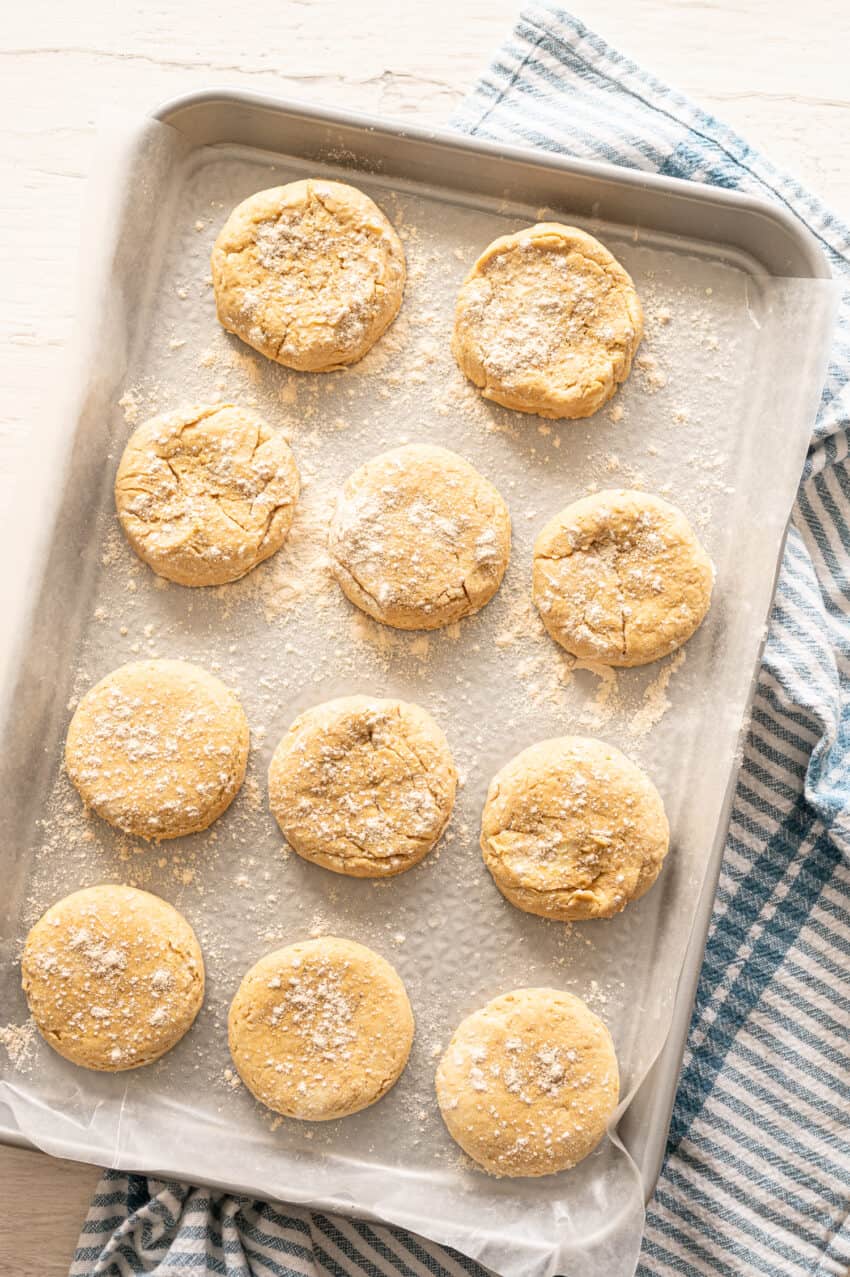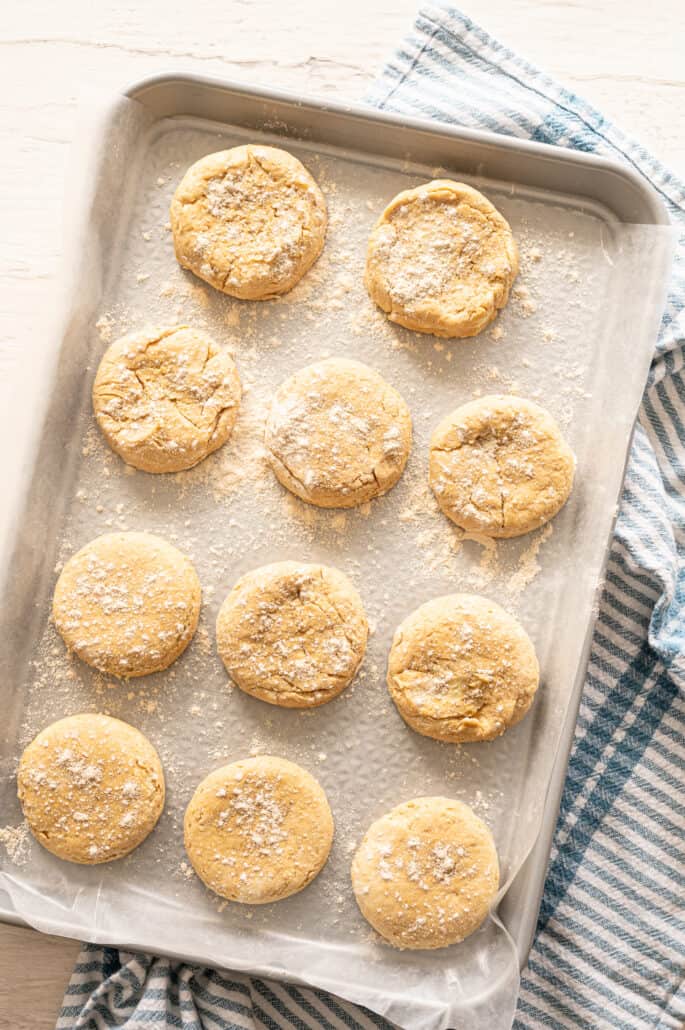 FAQs
I'll tackle a few questions that might come up about this recipe, but feel free to leave more in the comments below.
Can You Freeze Biscuits After Baking?
It's possible to freeze biscuits after baking, but they will lose some of their moisture and the texture will be slightly affected when rewarming. To freeze, place in an air-tight freezer bag, squeeze out any excess air, and freeze for up to 1 month. Thaw on the counter or in the fridge and warm slightly in the microwave.
Leftover biscuits can become stale or dry if not stored properly after baking. Follow these tips for the best method of storing biscuits:
Allow the biscuits to cool completely before storing them.
Place the biscuits in an airtight container or a resealable plastic bag.
If you are stacking the biscuits, place a sheet of wax paper or parchment paper between each layer to prevent them from sticking together.
Store the biscuits at room temperature in a cool, dry place away from direct sunlight.
You can also freeze biscuits using our instructions in the article above.
There are two ways to reheat biscuits:
Oven: Place them on a sheet pan, brush the tops with melted butter (if desired), cover with foil, and heat at 350°F for about 5-10 minutes.
Microwave: Place biscuits on a plate. Microwave in about 20-second increments until warmed through. This method may result in a little soggier or tougher finished product, so don't overdo it.
Are Whole Wheat Biscuits Healthy?
Whole wheat biscuits can be a healthier alternative to traditional biscuits made from refined flour. Whole wheat flour contains more fiber, vitamins, and minerals than refined flour, and it has a lower glycemic index, meaning it causes less of a spike in blood sugar levels.
This recipe also avoids using vegetable shortening, which is a highly processed ingredient that contains trans fats. Trans fats are a type of unhealthy fat that has been linked to an increased risk of heart disease, stroke, and other health problems. It also contains other additives and preservatives, which can be detrimental to health if consumed in large amounts.
More Whole Grain Baked Goods
As I mentioned earlier, the "white whole wheat" variety can replace all-purpose flour in many baked goods and adds quite a bit more nutrition. Because of that, we use it regularly in recipes. Try a few of these healthier treats.
Did you make this? Snap a photo and tag us on Instagram at @thrivinghome so we can see your creations and cheer you on!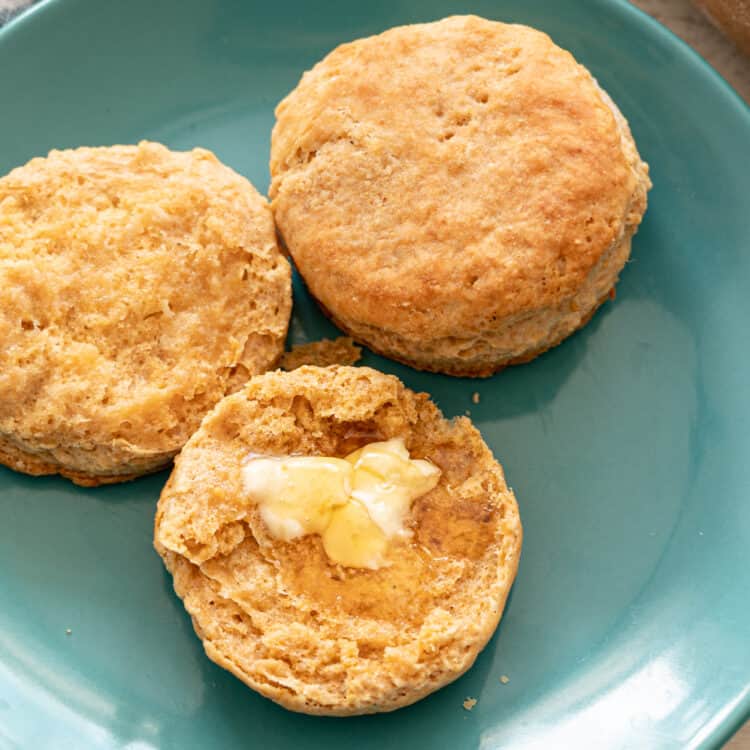 Whole Wheat Buttermilk Biscuits
These whole wheat biscuits that are light, fluffy, and just little bit healthier than the Crisco and white flour-laden ones. Best of all, they only require 7 ingredients you likely have on hand and less than 10 minutes of hands-on work! Freezing instructions included.
Yield:
9

(3-inch) biscuits

1

x
Prep:
15 minutes
Cook:
12 minutes
Total:
25 minutes
Photos by Whitney Reist of Sweet Cayenne.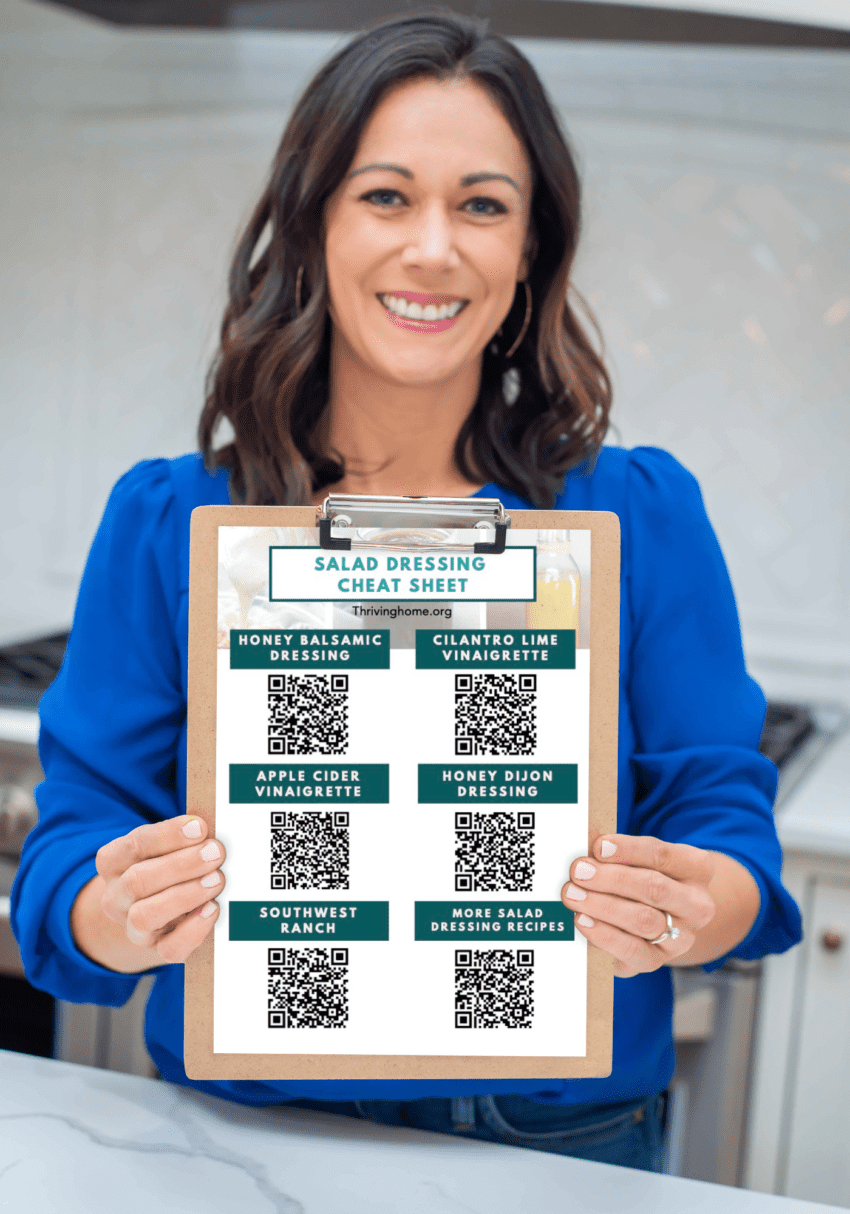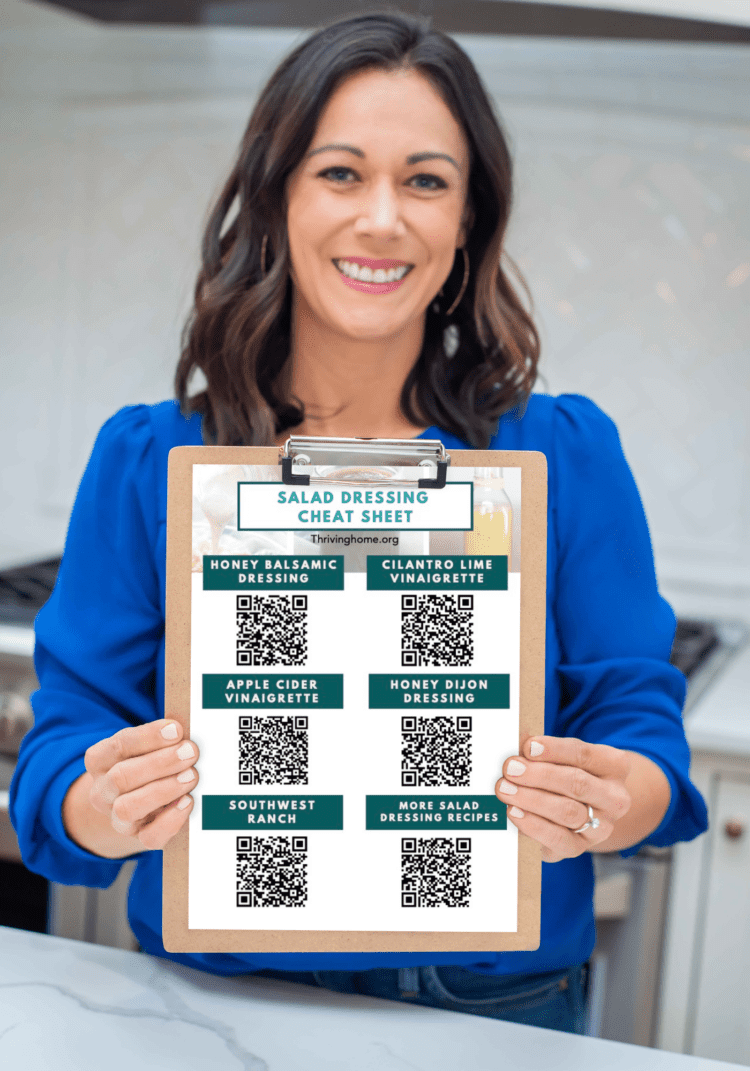 Salad Dressing Cheat Sheet
Our best homemade salad dressings all in one place!
Download it.
Print it.
Use it over and over again!