10+ Healthy Homemade Salad Dressings
Making healthy homemade salad dressings is easier than you think. They are cheaper, healthier, and tastier, too. Here are 10+ easy recipes to start with when making your own salad dressing at home.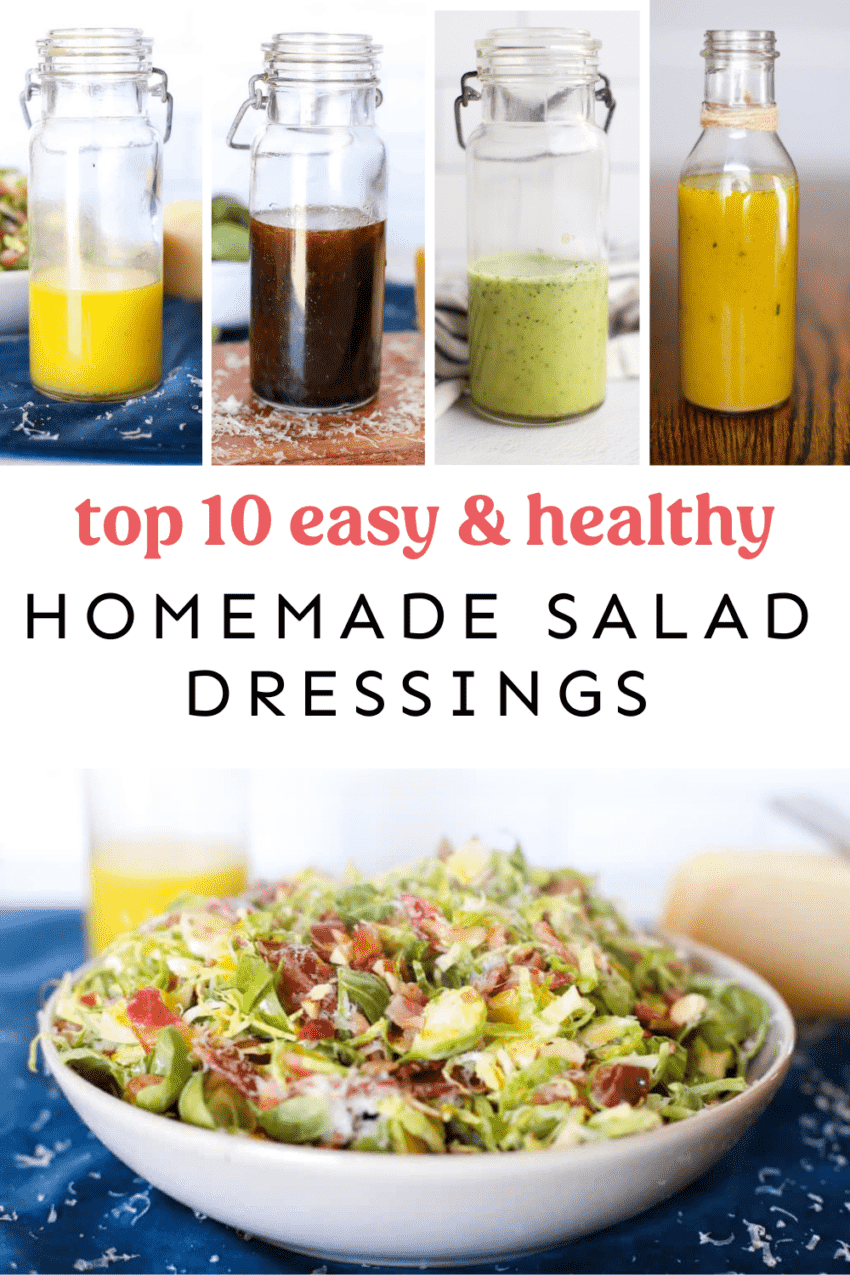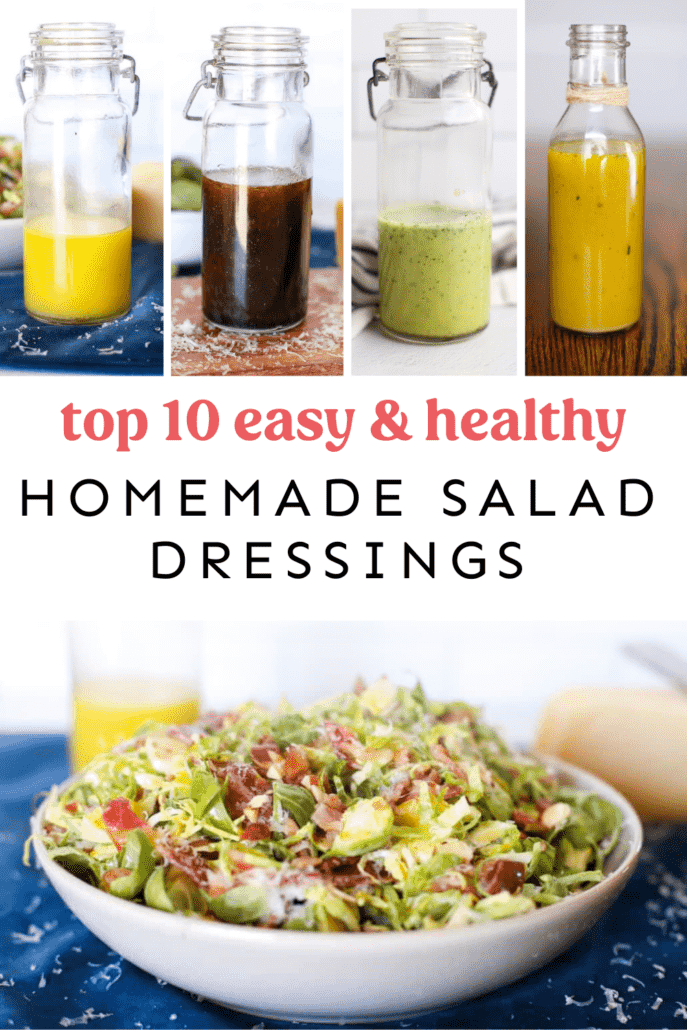 Why Make Salad Dressing at Home?
There are several reasons why you might want to make homemade salad dressing:
Healthier Ingredients: When you make your own dressing, you have control over the ingredients. You can use high-quality oils, fresh herbs and spices, and avoid preservatives and additives that may be present in store-bought dressings.
Customizable: Making your own dressing allows you to customize the flavor and consistency. You can easily adjust the sweetness, tanginess, and spiciness to your preference.
Cost-Effective: Homemade salad dressings can be less expensive than store-bought versions, especially if you use ingredients that you already have on hand.
Freshness: Homemade salad dressings are always fresh and can be made in small batches, so you can avoid wasting any leftover dressing.
Sustainability: Making your own salad dressing can be a more sustainable option because you can reduce packaging waste and avoid buying products that require shipping and transportation.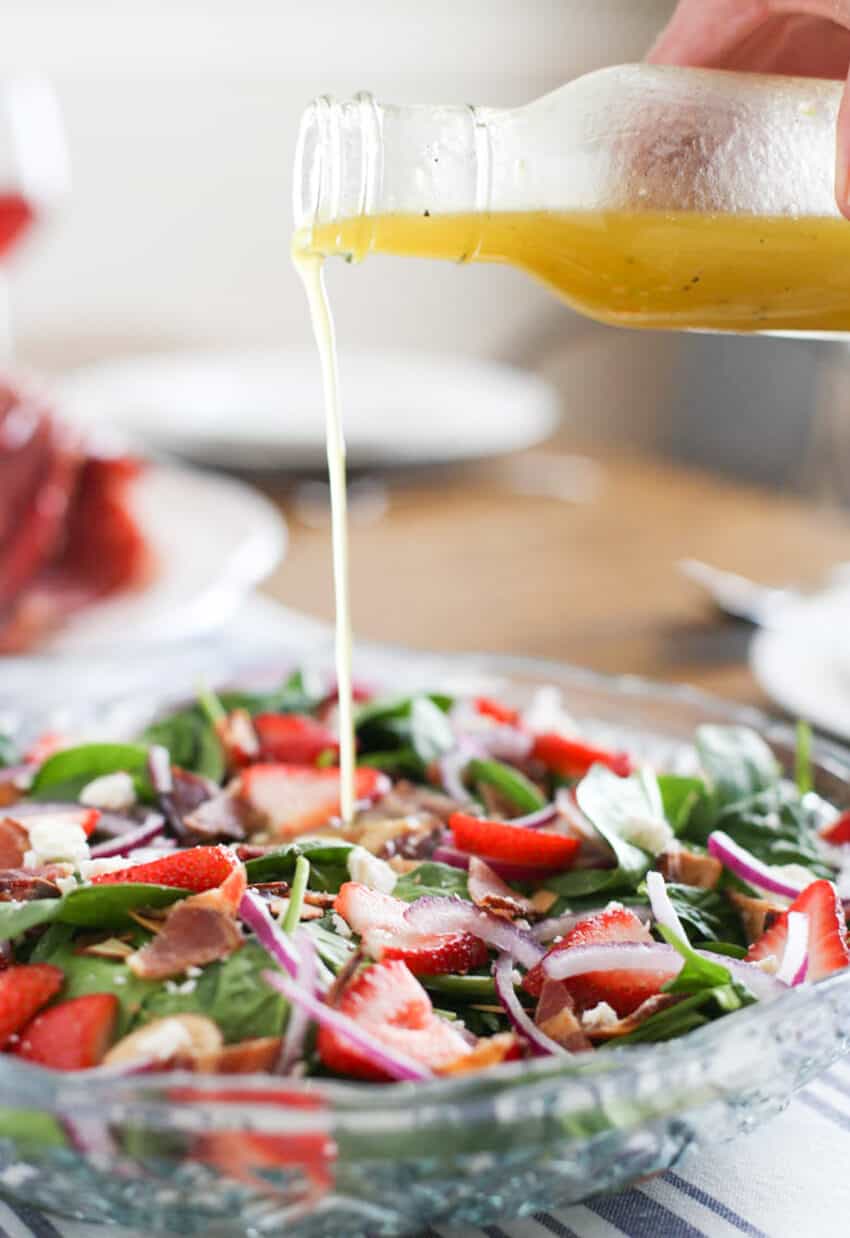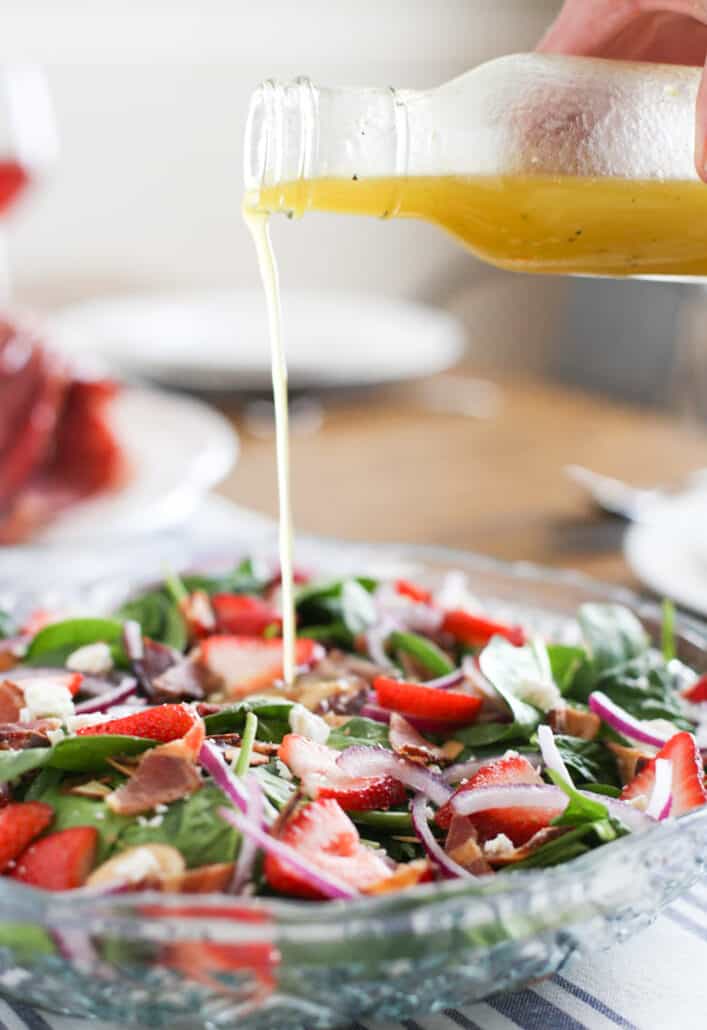 How to Make Homemade Salad Dressings
Most homemade salad dressing recipes can be made using the jar-and-shake method.
Just grab a mason jar with a tight-fitting lid, toss in all the ingredients, and give it a good shake until it's well-blended.
Sometimes a dressing will require a food processor to make it nice and smooth. Every recipe is different but most won't take you more than 5 minutes.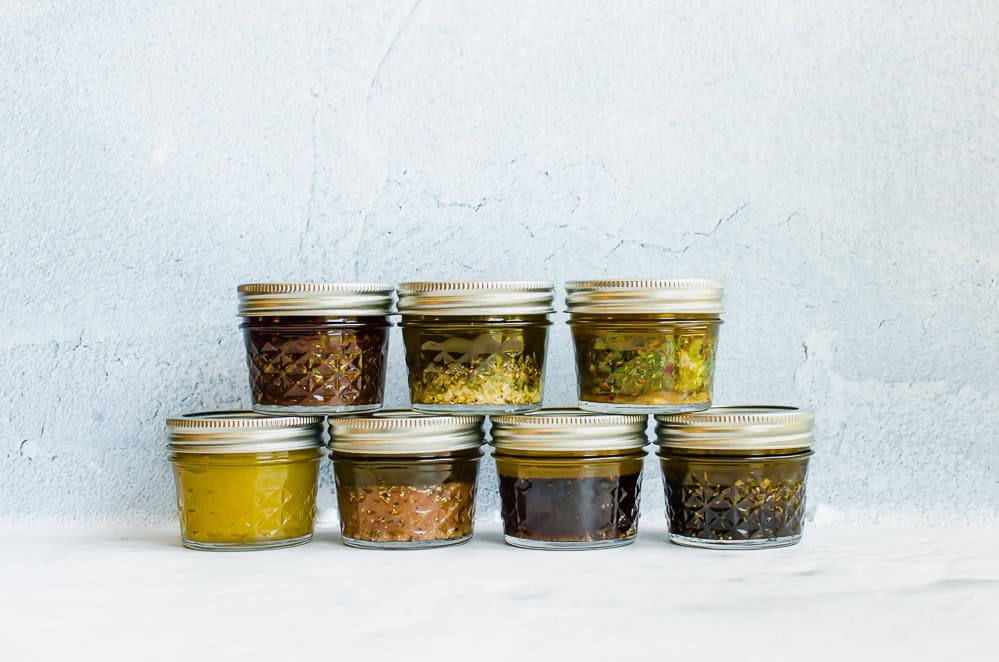 Storage Tips for Homemade Dressing
By following these storage tips, you can enjoy your homemade salad dressing for longer and minimize waste.
Use an Airtight Container: Store your homemade dressing in an airtight container, such as a mason jar or plastic container with a tight-fitting lid. This will prevent air from getting in and spoiling the dressing.
Refrigerate: Most homemade salad dressings should be refrigerated to keep them fresh. Store them in the refrigerator for up to a week. Some dressings, such as those made with citrus juice or dairy products, may need to be used within a few days.
Shake Before Using: Before using your homemade salad dressing, give the container a good shake or stir to ensure that the ingredients are well mixed.
Freeze… Sometimes. If you have made a large batch of dressing and know you won't use it all within a week, you can sometimes freeze it. BUT, pulling from our knowledge of testing hundreds of freezer meals over the years, we know that cream/dairy-based dressings won't freeze and thaw very well.
Label and Date: Label your homemade salad dressing container with the date you made it so that you can keep track of how long it's been stored in the refrigerator or freezer.
Salad Dressing Variations
A lot of this will depend on the type of dressing you are making but here are some common variations you can make to homemade recipes.
For a creamy dressing, add a tablespoon of Greek yogurt or sour cream.
For a sweeter dressing, add honey, maple syrup or agave nectar.
For a tangy dressing, add a splash of lemon juice or apple cider vinegar.
Add herbs like basil, parsley, or thyme for an extra flavor boost.
10+ Healthy Homemade Salad Dressing Recipes