10+ Healthy Homemade Salad Dressings
This post may contain affiliate or sponsored links. Please read our disclosure policy.
Making healthy homemade salad dressings is easier than you think. They are cheaper, healthier, and tastier, too. Here are 10+ easy recipes to start with when making your own salad dressing at home.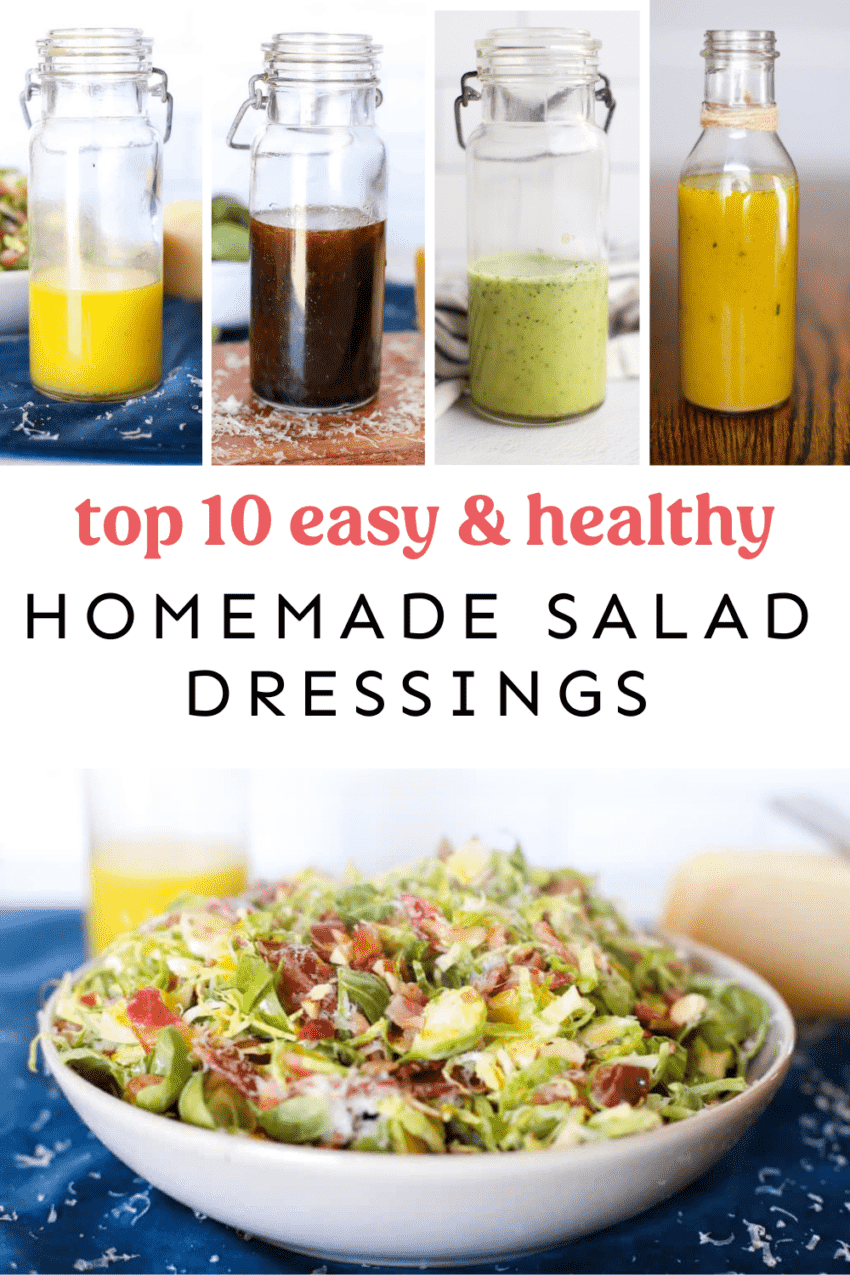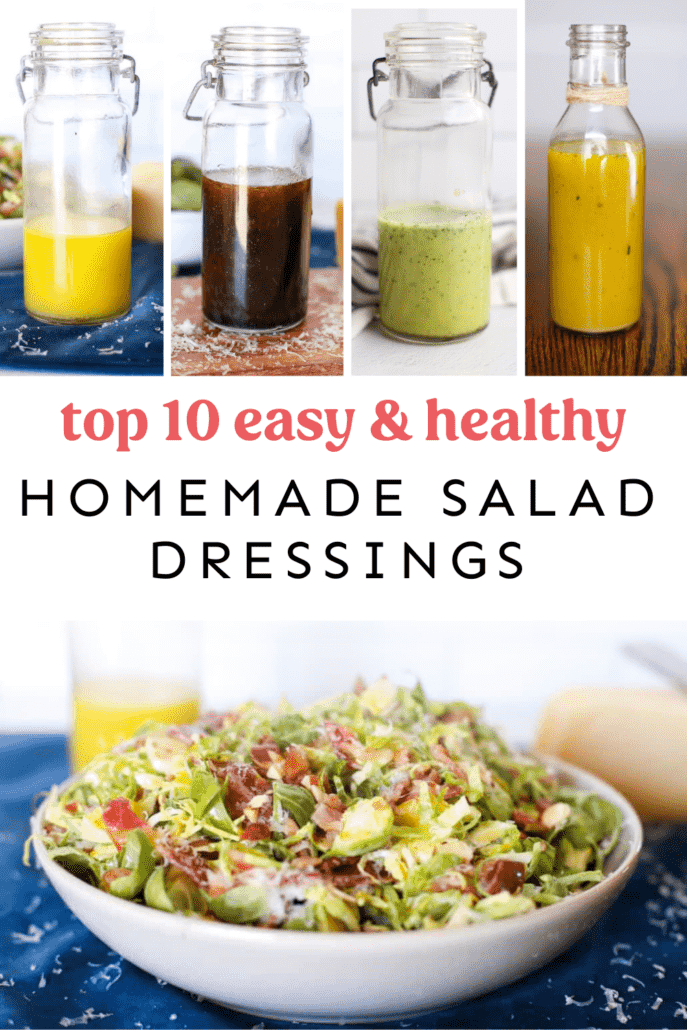 Why Make Salad Dressing at Home?
There are several reasons why you might want to make homemade salad dressing:
Healthier Ingredients: When you make your own dressing, you have control over the ingredients. You can use high-quality oils, fresh herbs and spices, and avoid preservatives and additives that may be present in store-bought dressings.
Customizable: Making your own dressing allows you to customize the flavor and consistency. You can easily adjust the sweetness, tanginess, and spiciness to your preference.
Cost-Effective: Homemade salad dressings can be less expensive than store-bought versions, especially if you use ingredients that you already have on hand.
Freshness: Homemade salad dressings are always fresh and can be made in small batches, so you can avoid wasting any leftover dressing.
Sustainability: Making your own salad dressing can be a more sustainable option because you can reduce packaging waste and avoid buying products that require shipping and transportation.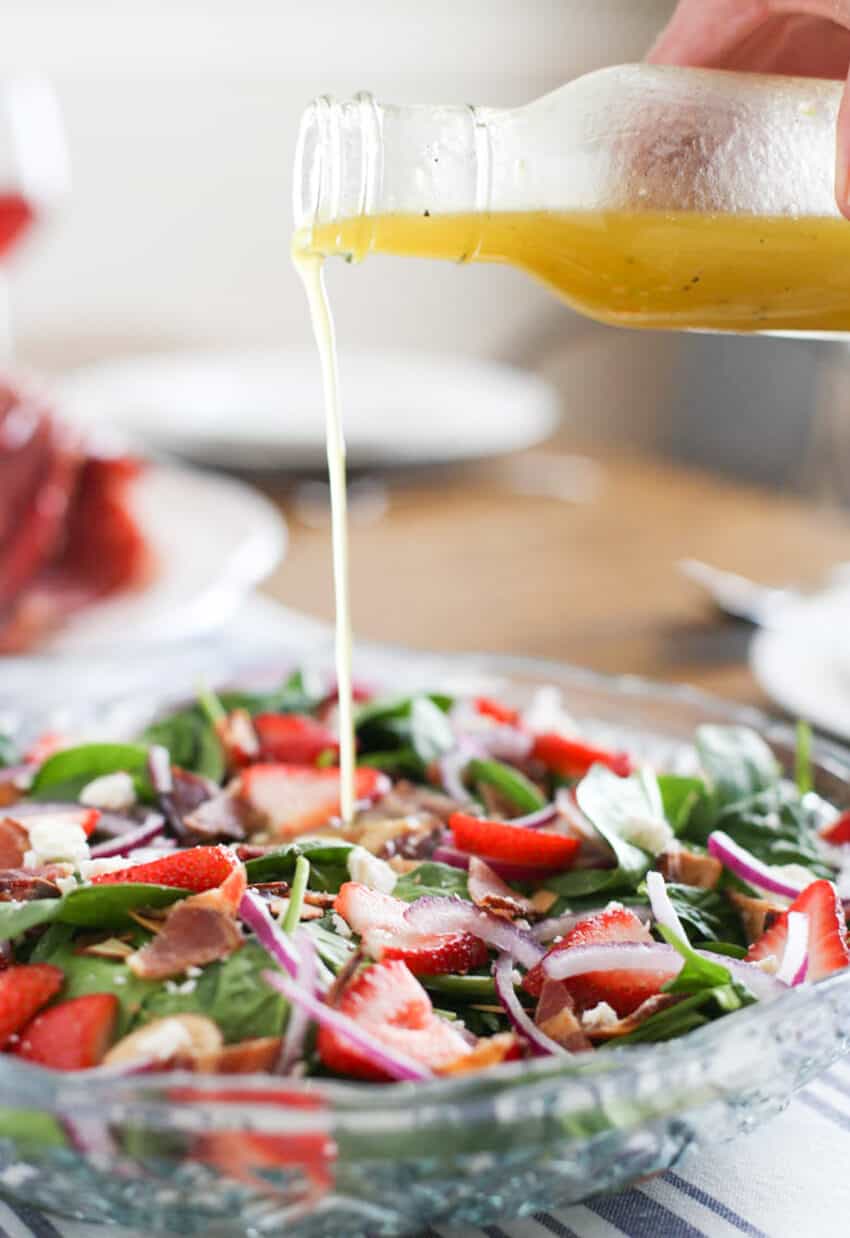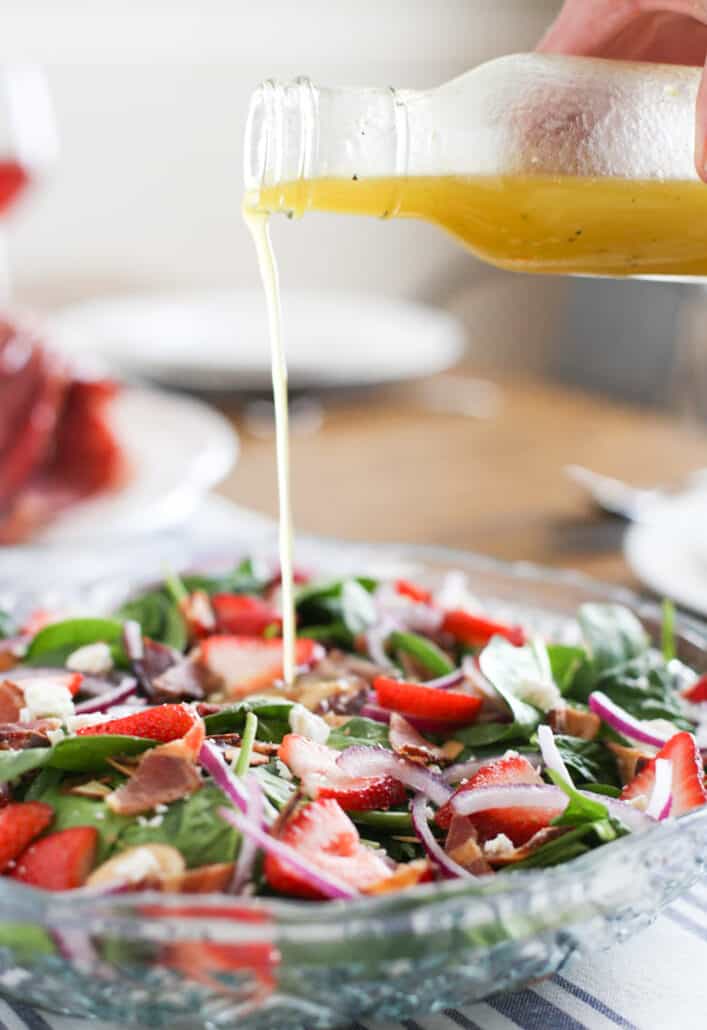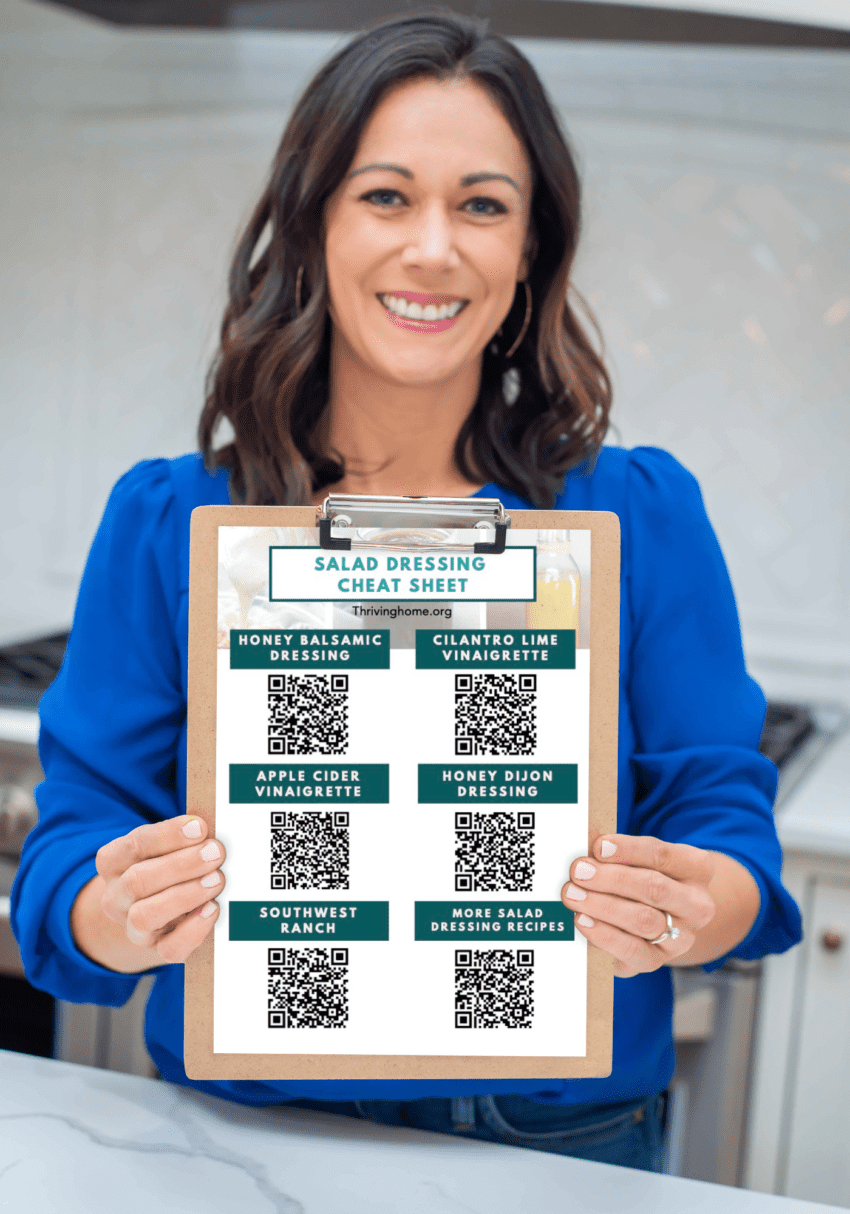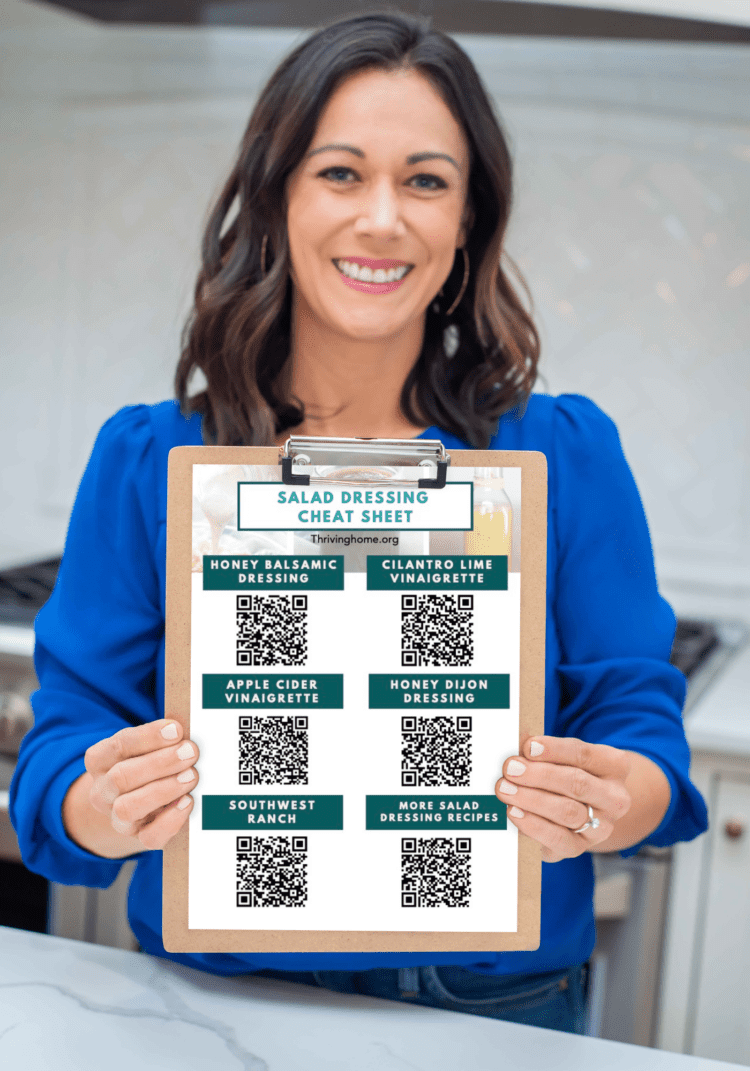 Salad Dressing Cheat Sheet
Our best homemade salad dressings all in one place!
Download it.
Print it.
Use it over and over again!
How to Make Homemade Salad Dressings
Most homemade salad dressing recipes can be made using the jar-and-shake method.
Just grab a mason jar with a tight-fitting lid, toss in all the ingredients, and give it a good shake until it's well-blended.
Sometimes a dressing will require a food processor to make it nice and smooth. Every recipe is different but most won't take you more than 5 minutes.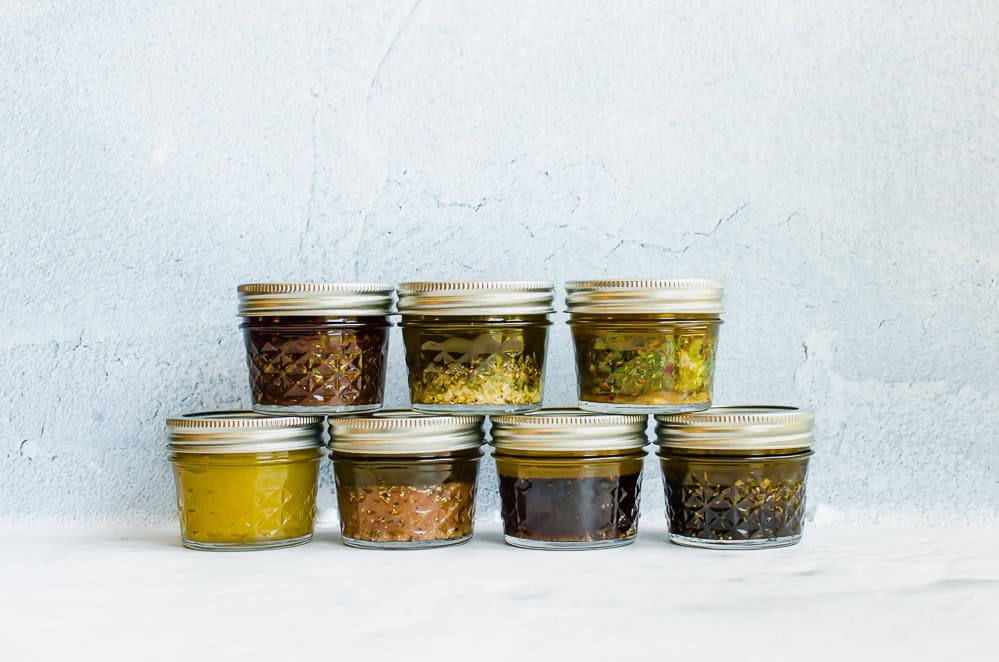 Storage Tips for Homemade Dressing
By following these storage tips, you can enjoy your homemade salad dressing for longer and minimize waste.
Use an Airtight Container: Store your homemade dressing in an airtight container, such as a mason jar or plastic container with a tight-fitting lid. This will prevent air from getting in and spoiling the dressing.
Refrigerate: Most homemade salad dressings should be refrigerated to keep them fresh. Store them in the refrigerator for up to a week. Some dressings, such as those made with citrus juice or dairy products, may need to be used within a few days.
Shake Before Using: Before using your homemade salad dressing, give the container a good shake or stir to ensure that the ingredients are well mixed.
Freeze… Sometimes. If you have made a large batch of dressing and know you won't use it all within a week, you can sometimes freeze it. BUT, pulling from our knowledge of testing hundreds of freezer meals over the years, we know that cream/dairy-based dressings won't freeze and thaw very well.
Label and Date: Label your homemade salad dressing container with the date you made it so that you can keep track of how long it's been stored in the refrigerator or freezer.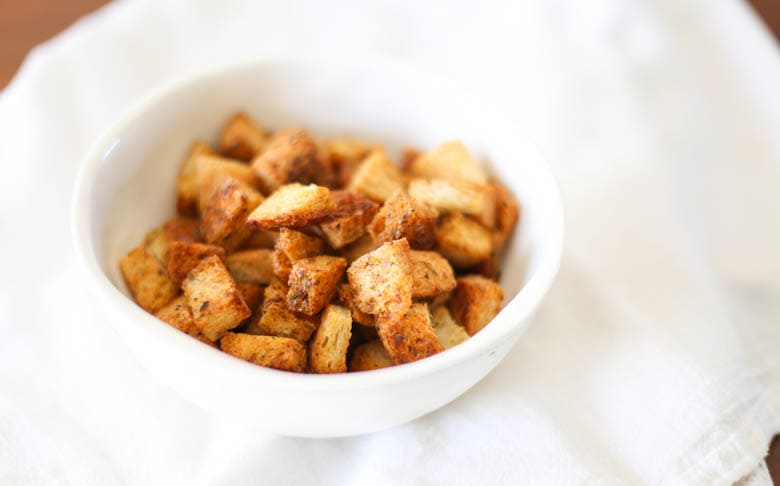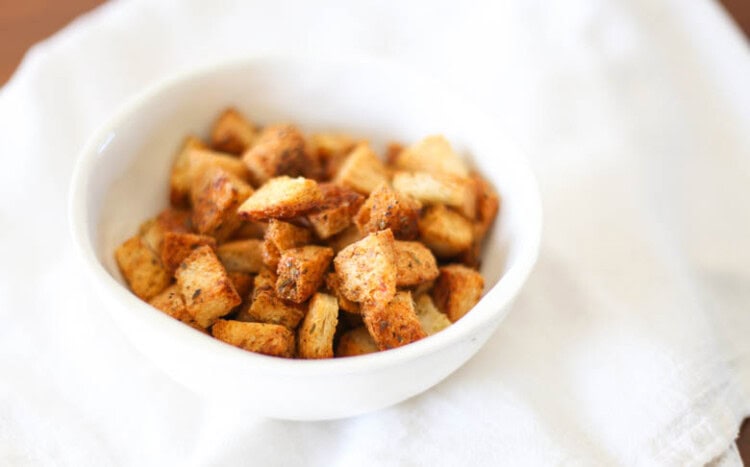 Make Homemade Croutons
Once you've made these Easy Homemade Croutons, you'll never go back to buying them at the store. Not only do they taste better, but they're healthier too! Make a large batch and freeze them for later.
homemade Croutons
Salad Dressing Variations
A lot of this will depend on the type of dressing you are making but here are some common variations you can make to homemade recipes.
For a creamy dressing, add a tablespoon of Greek yogurt or sour cream.
For a sweeter dressing, add honey, maple syrup or agave nectar.
For a tangy dressing, add a splash of lemon juice or apple cider vinegar.
Add herbs like basil, parsley, or thyme for an extra flavor boost.
10+ Healthy Homemade Salad Dressing Recipes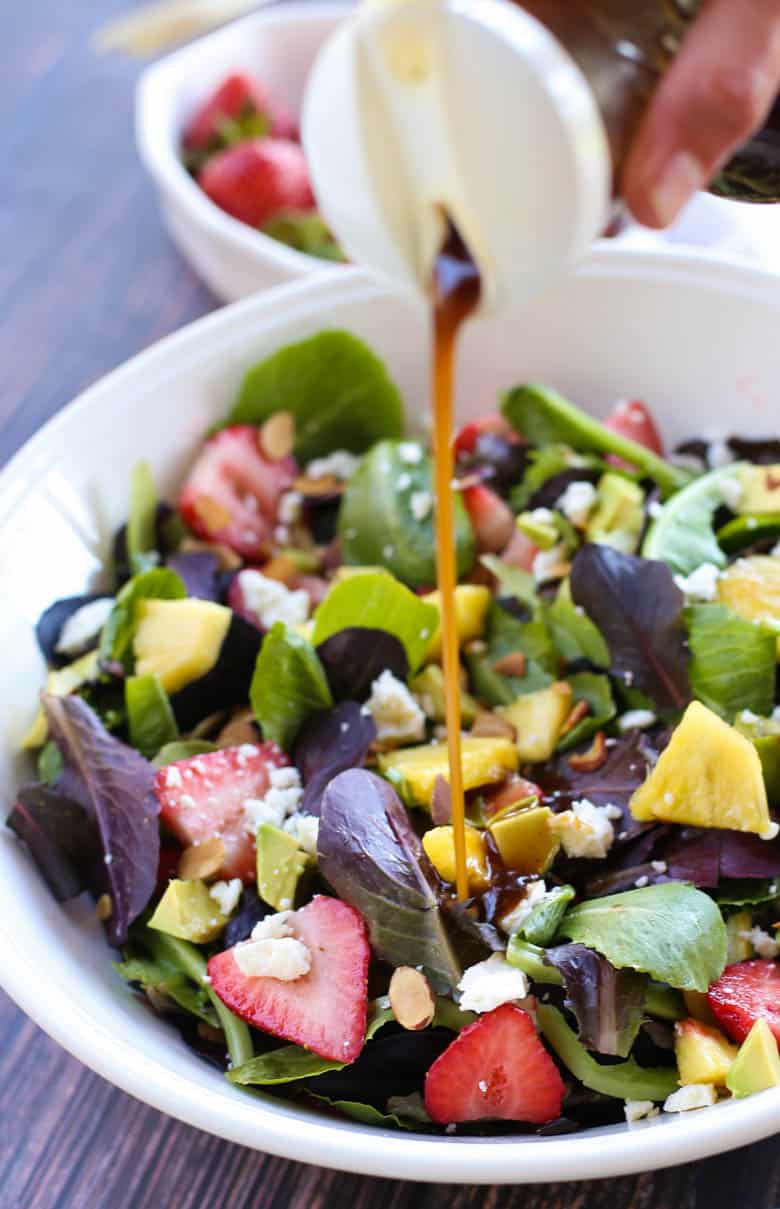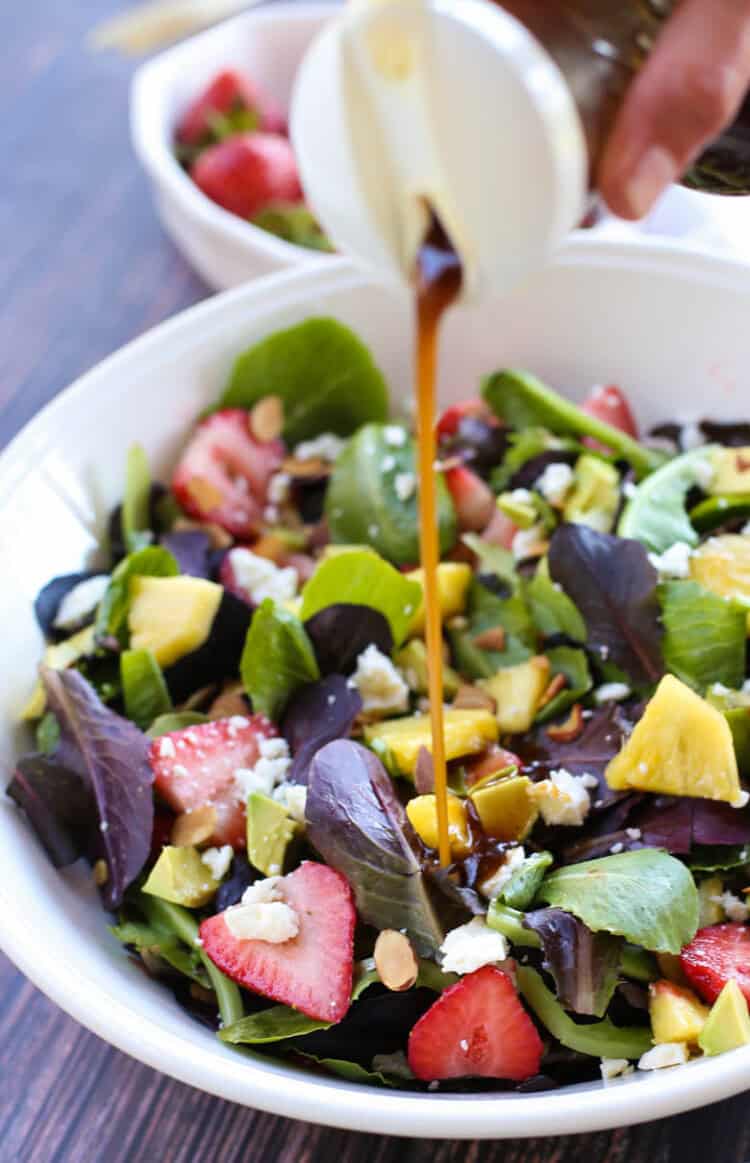 Honey Balsamic Vinaigrette
This slightly sweet, slightly tangy balsamic dressing is incredibly easy to make. Keep Honey Balsamic Dressing on hand for quick and healthy salads any day of the week. Works great as a marinade for chicken, too.
Use it on this Strawberry Avocado Salad for a perfect pairing of flavors!
Get the Recipe!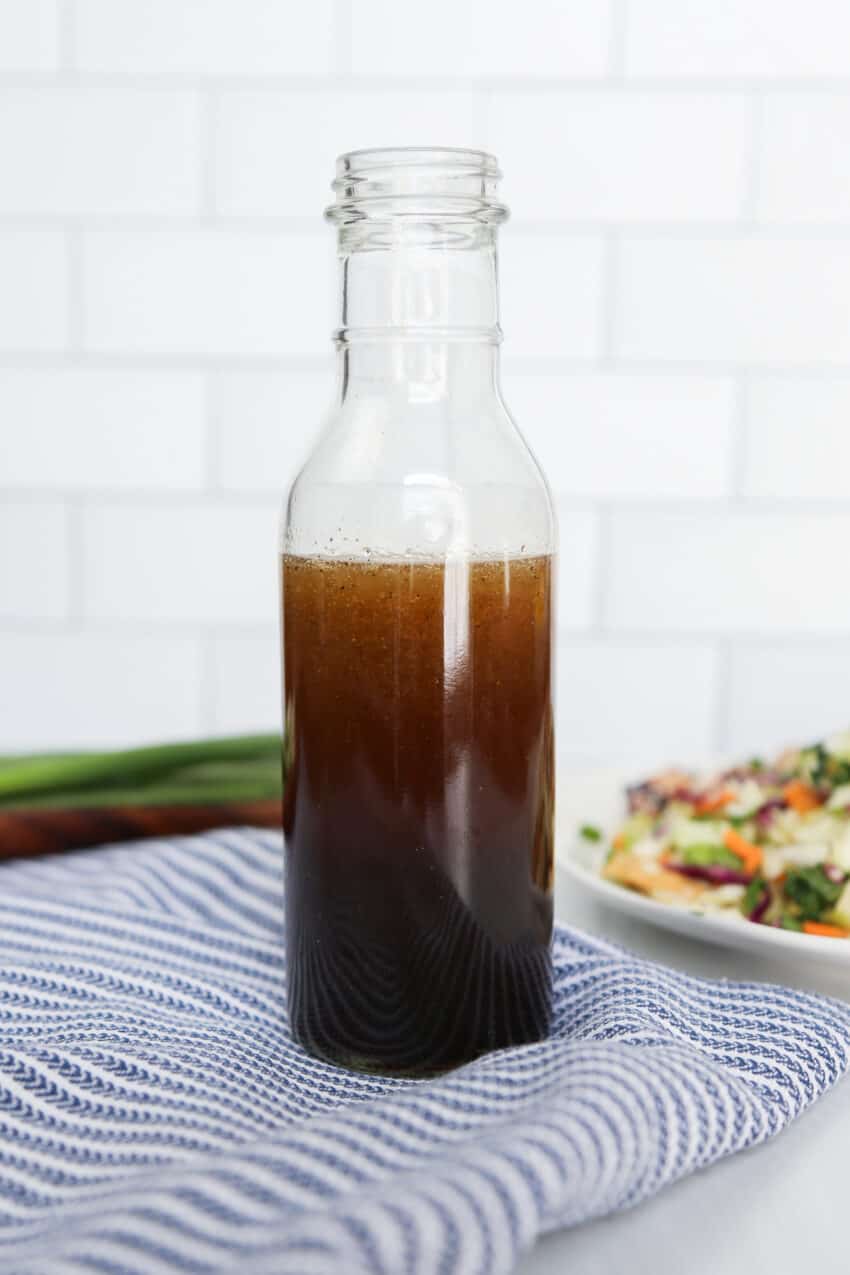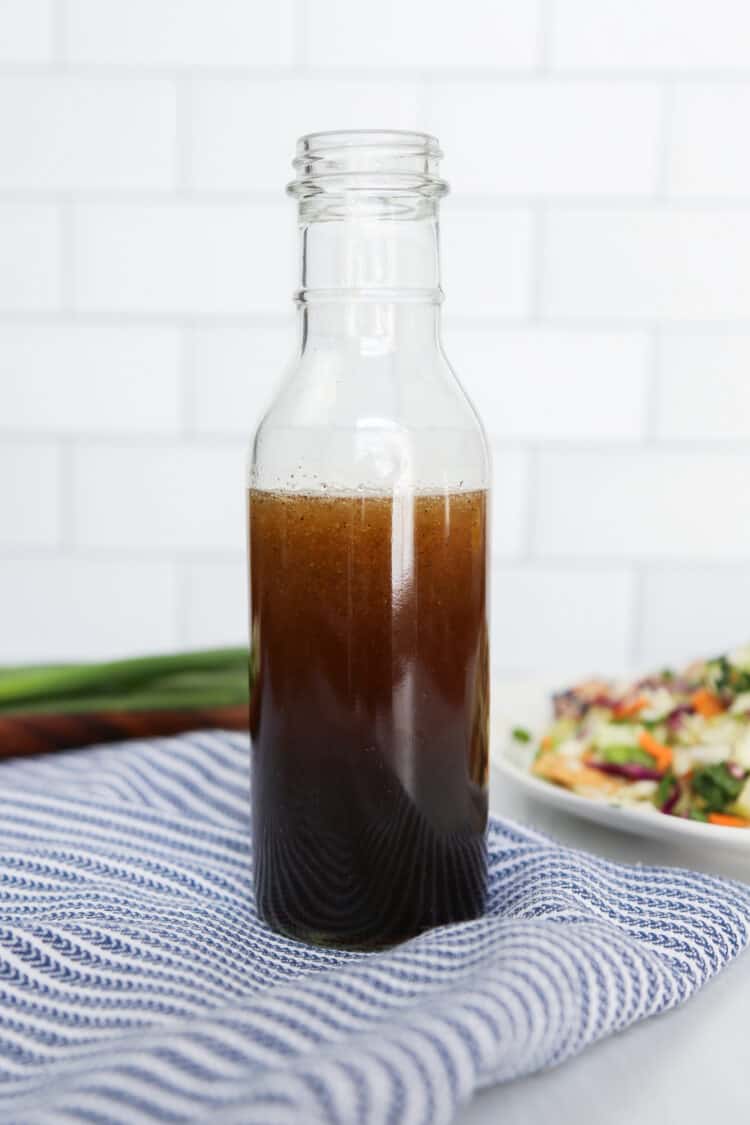 Asian Sesame Salad Dressing
This 5-ingredient Asian Sesame Salad Dressing recipe couldn't be easier or tastier. A few Asian-inspired pantry ingredients shaken up together yield a savory, nutty, tangy, salty vinaigrette that tastes amazing atop a crispy green leaf or slaw salad.
Get the Recipe!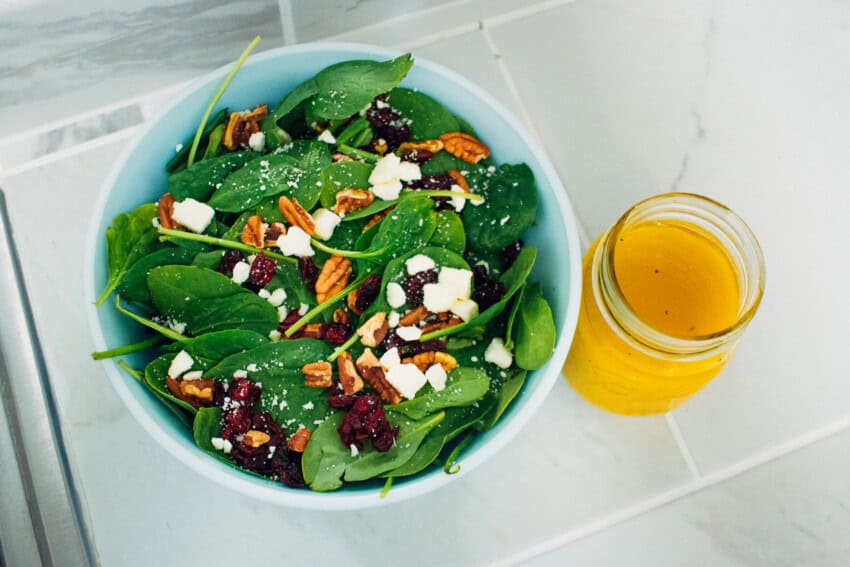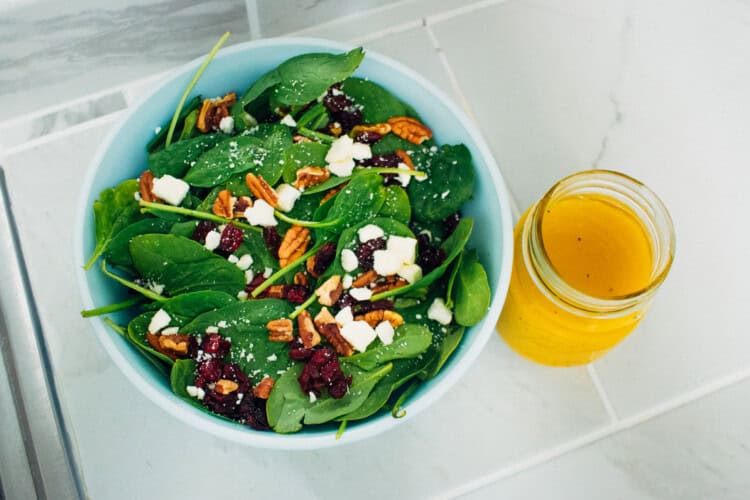 Creamy Citrus Dressing
The dressing is just about perfect in my estimation–citrusy, light, yet creamy-tasting. A simple mix of baby spinach, dried cranberries, feta or goat cheese crumbles, and some toasted pecans was complemented well by the Creamy Citrus Dressing.
Get the Recipe!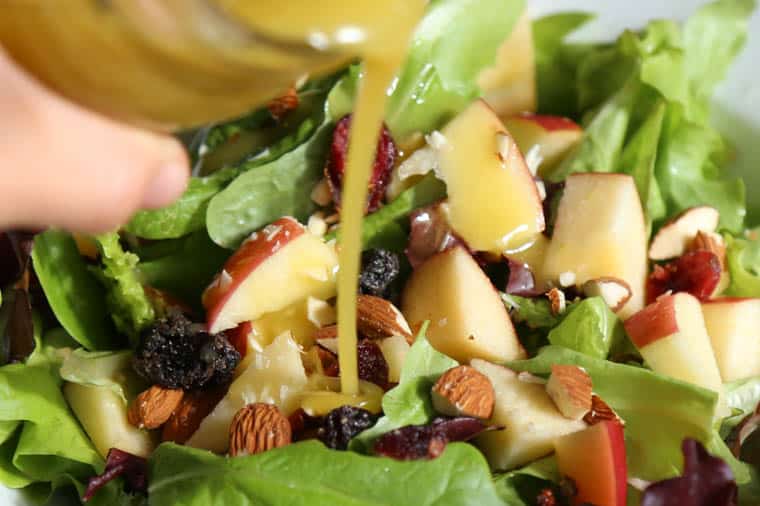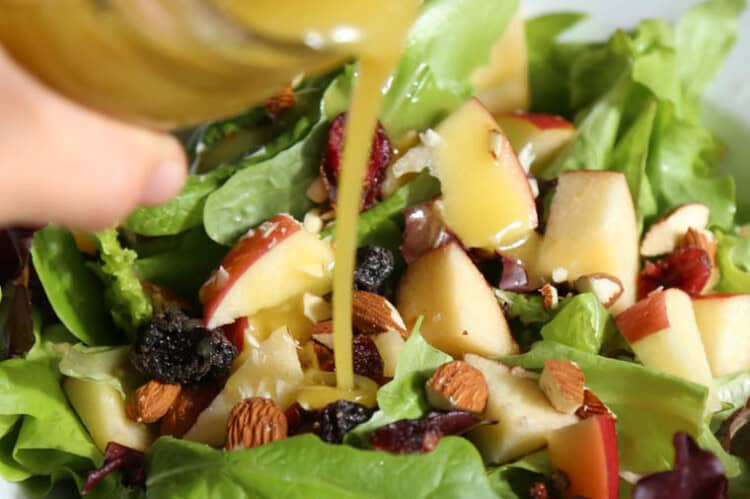 Honey Dijon Vinaigrette
With only 5 simple ingredients, you can have this tangy, sweet honey dijon salad dressing ready to go! My favorite combo to add this dressing to is red leaf lettuce, apples, Craisins, feta cheese and toasted almonds.
Get the Recipe!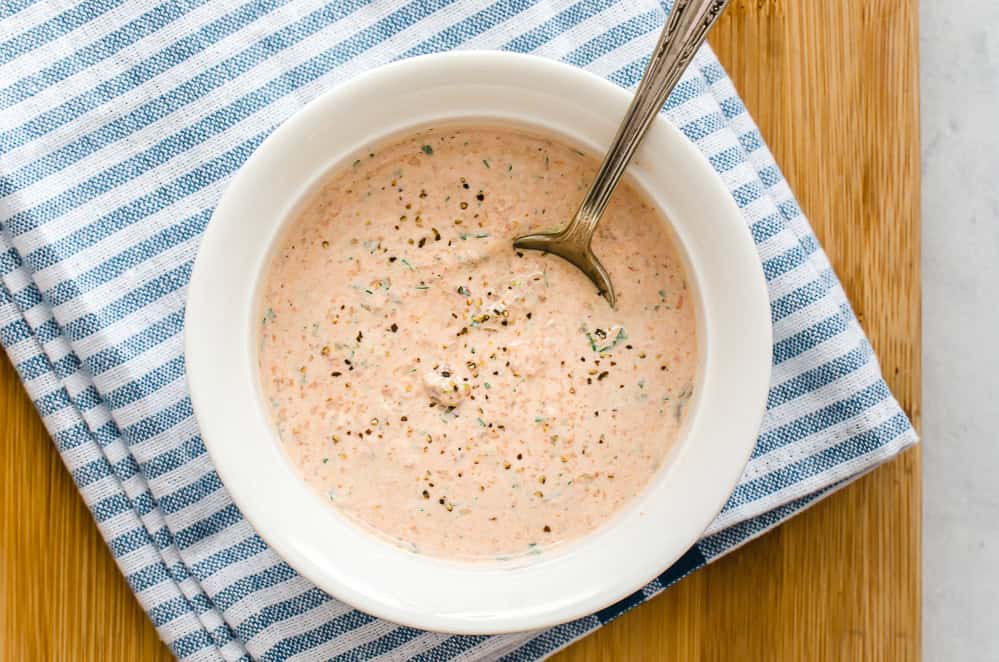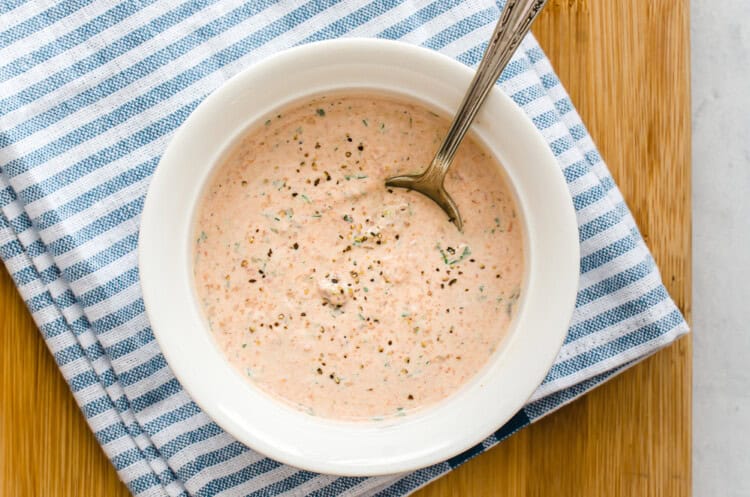 Creamy Southwest Ranch Dressing
This southwest version of homemade Ranch dressing (or sauce) adds cool creaminess, a hint of citrus and lime, a bit of spice from the cayenne, and complexity from the cilantro and other seasonings. There are many ways to use it but one of our favorites is drizzling it on our Southwest Chicken and Bacon Wraps.
Get the Recipe!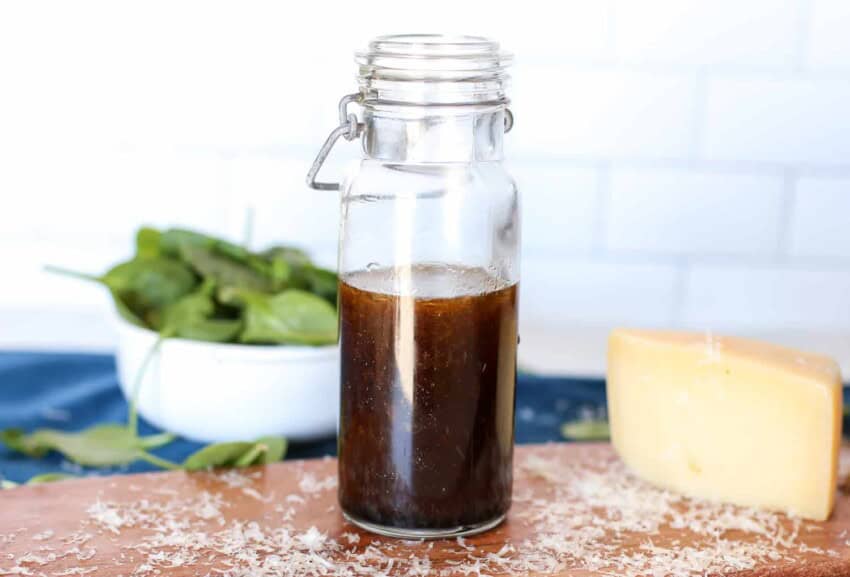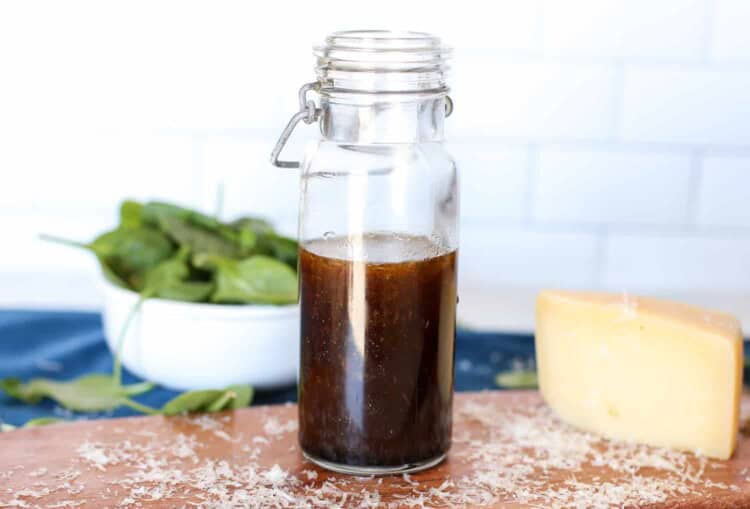 Balsamic Parmesan Dressing
This Balsamic Parmesan Salad Dressing is my default homemade dressing and has been for years. It's a deeply flavorful yet versatile vinaigrette that our entire family loves.
Get the Recipe!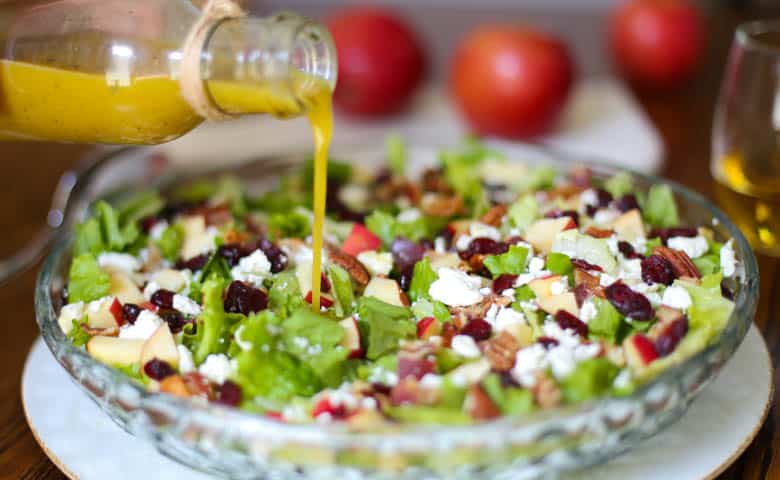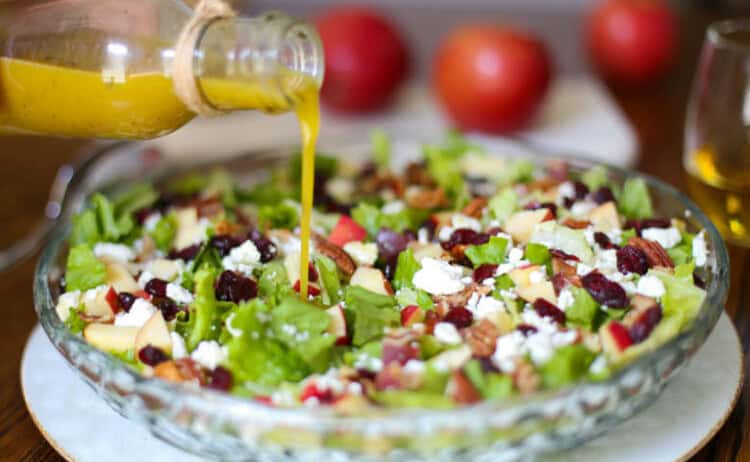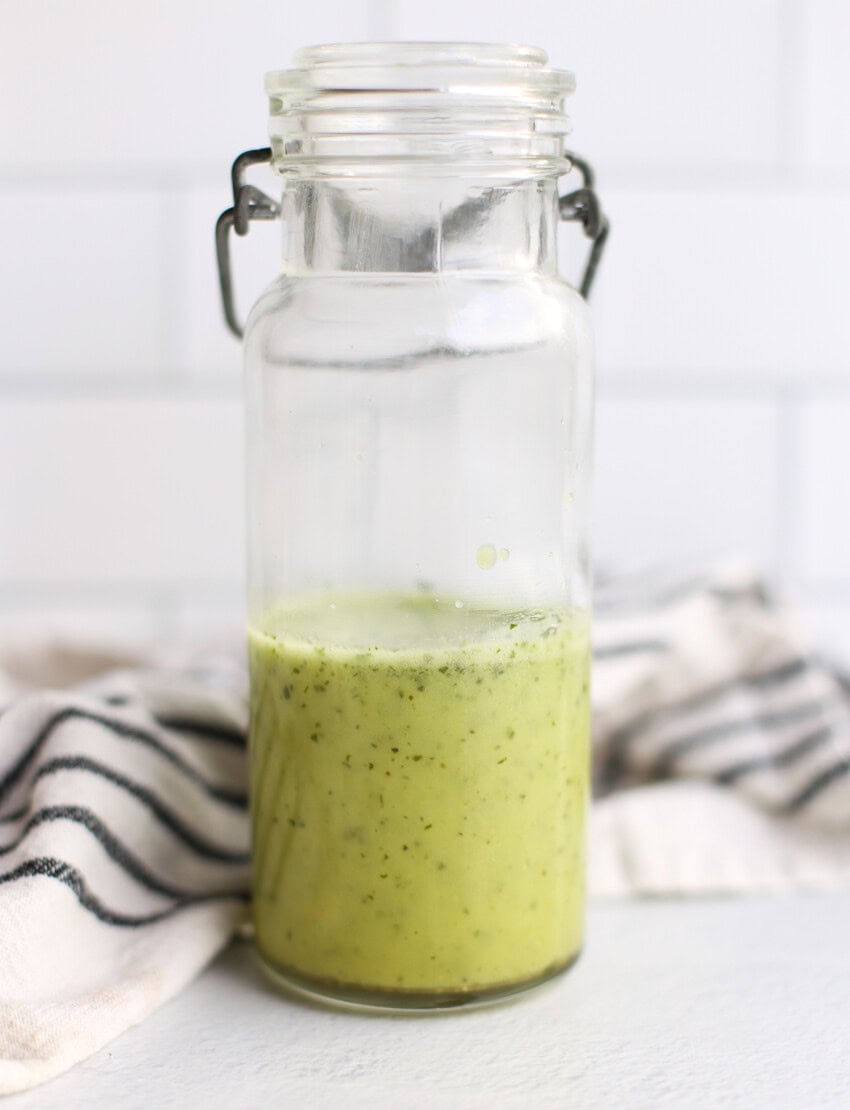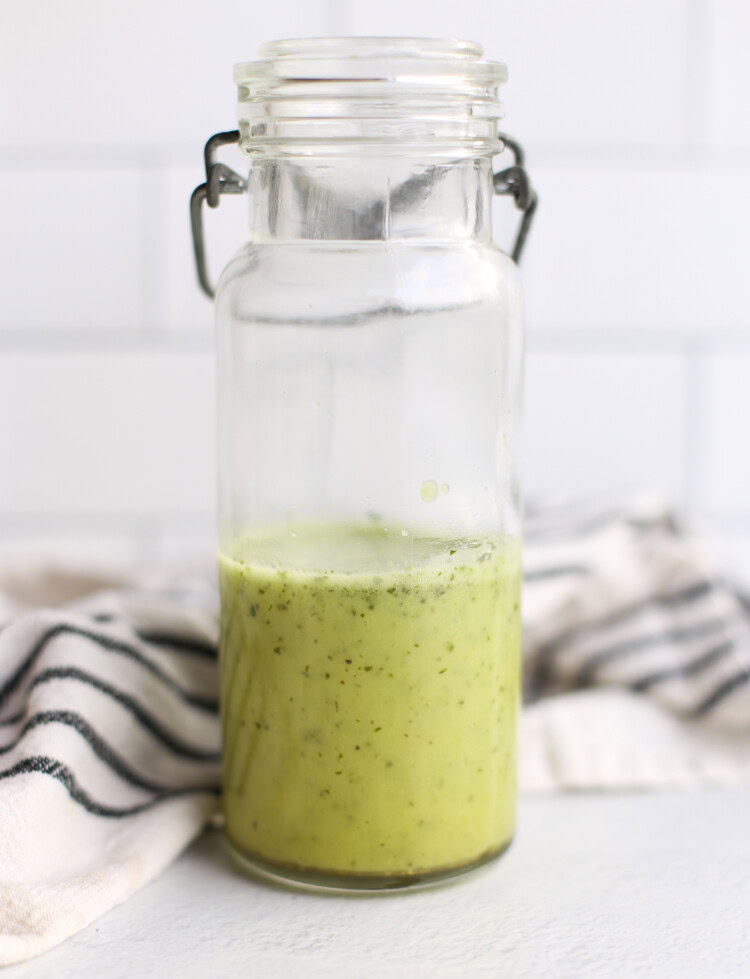 Cilantro Lime Vinaigrette
The sweet and vibrant flavor of this Cilantro Lime Vinaigrette homemade salad dressing will bring life and flavor to any salad. Serve it on any Mexican-inspired salad (like our Mexican Chopped Salad) for a delicious, crowd-pleasing side dish.
Get the Recipe!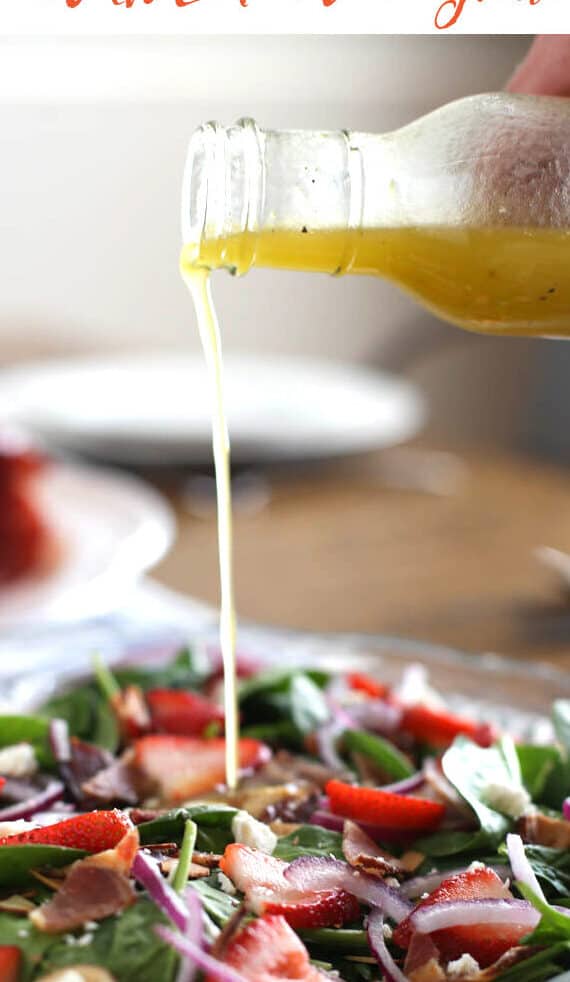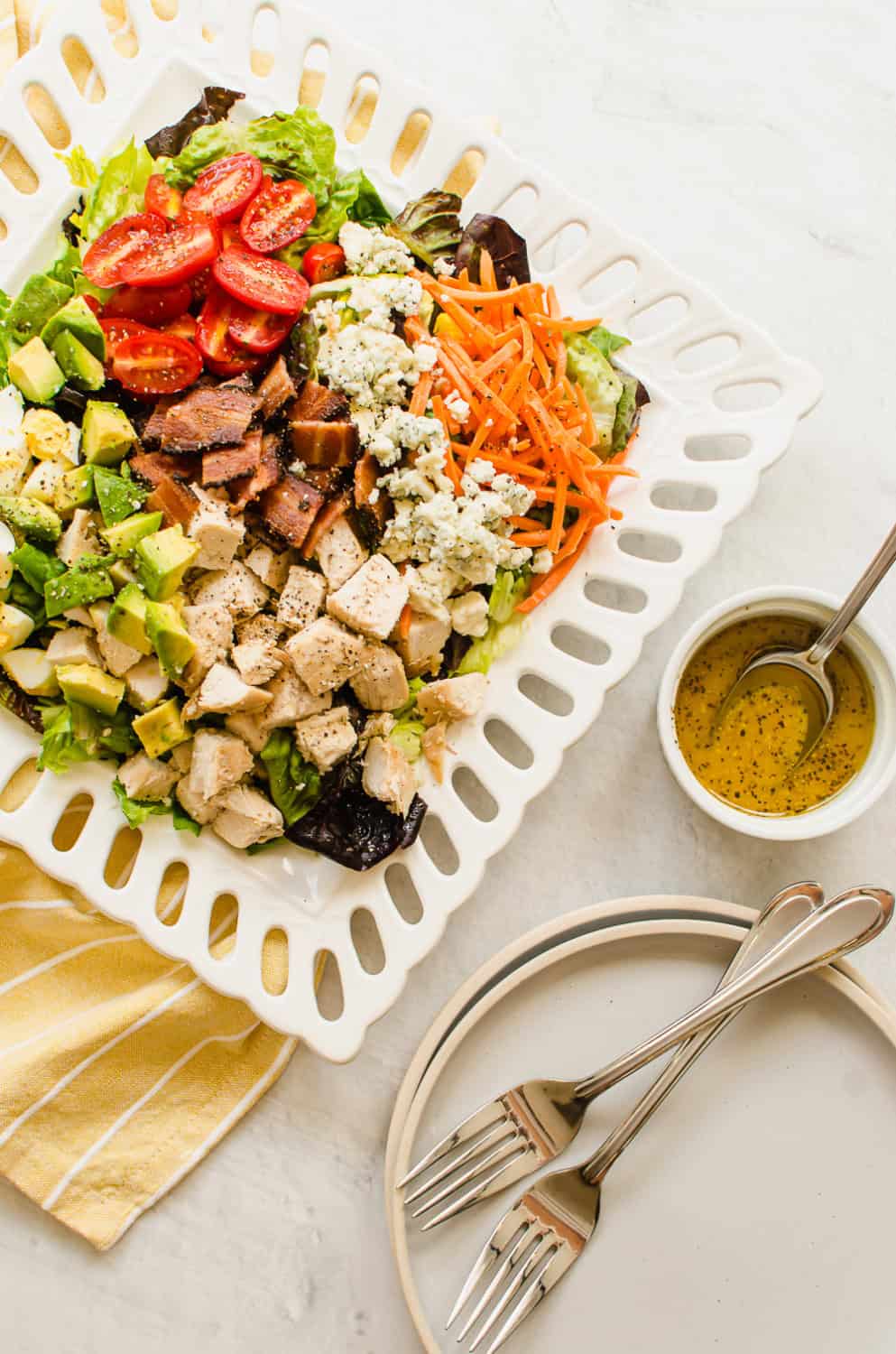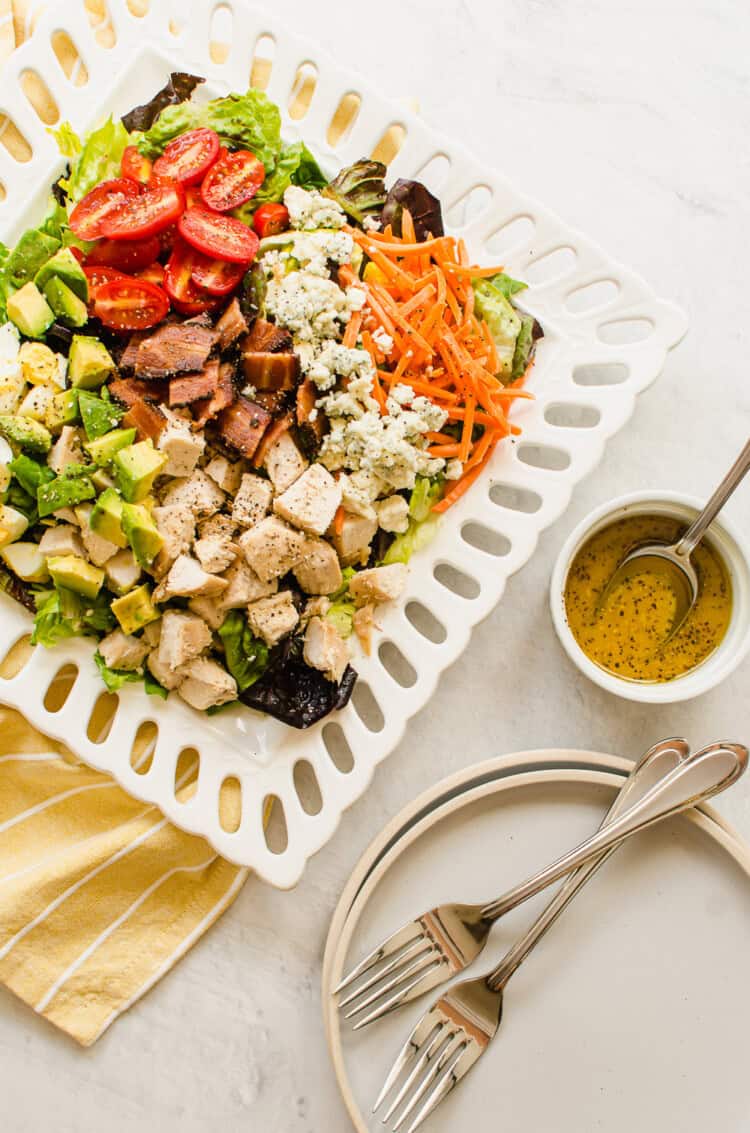 The Best Cobb Salad Dressing
The savory vinaigrette on My Favorite Cobb Salad is really what turns this into something you won't easily forget. The complexity of ingredients like Dijon, Worcestershire, garlic, lemon juice, and more is simply amazing.
Get the Recipe!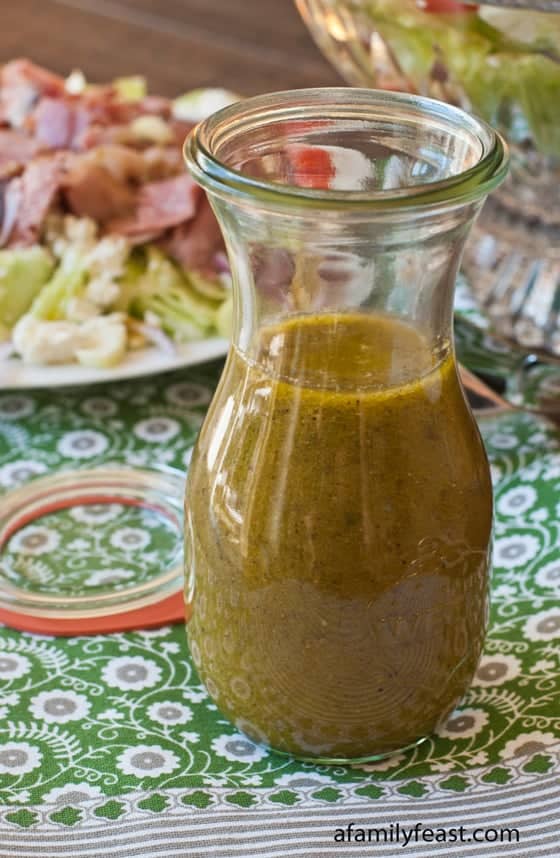 Greek Salad Dressing
A copycat recipe of the famous, secret recipe for Greek salad dressing from Christo's Restaurant in Brockton, Massachusetts.
Get the Recipe!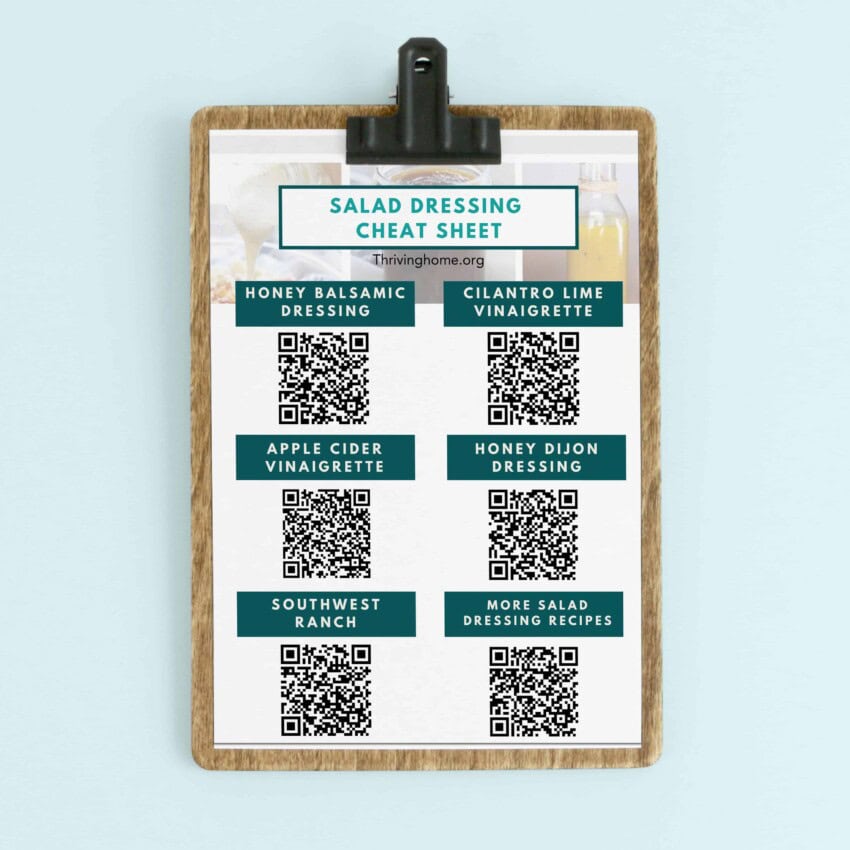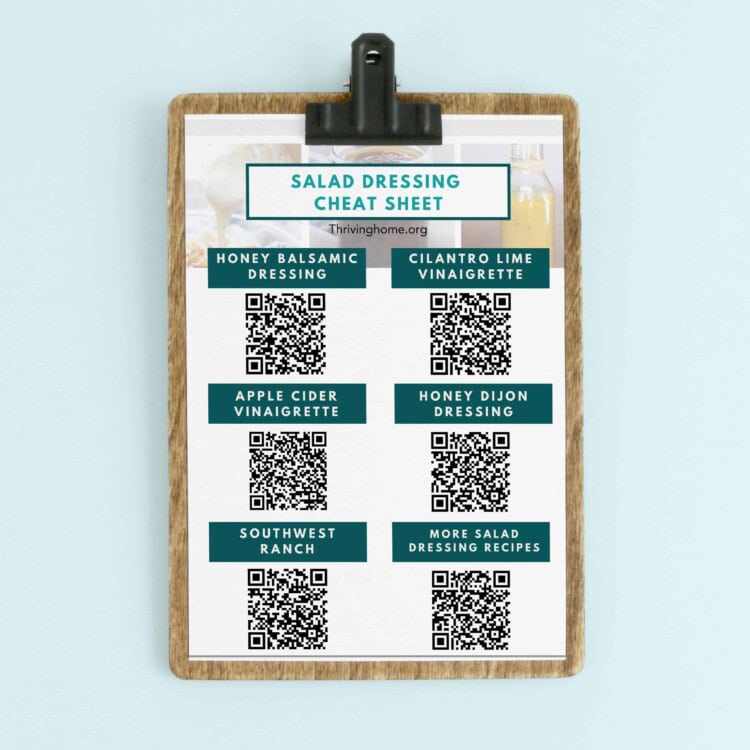 Don't Forget To Get Your Cheat Sheet!
Get all of our go-to salad dressing recipes in one, printable cheat sheet.
Send it my way!