25+ Amazing Mexican Recipes
This post may contain affiliate or sponsored links. Please read our disclosure policy.
The ultimate collection of tasty and easy Mexican recipes that will satisfy your cravings without a trip to the restaurant!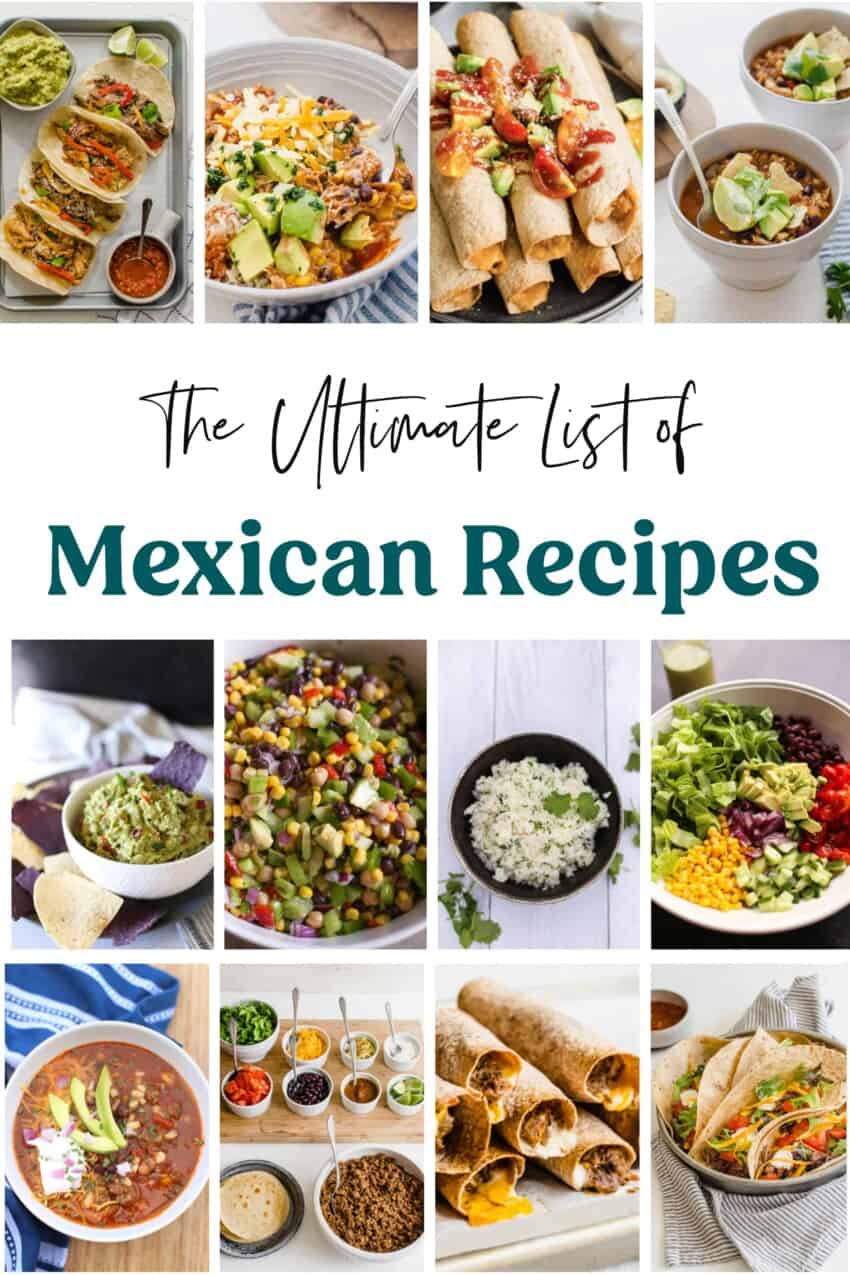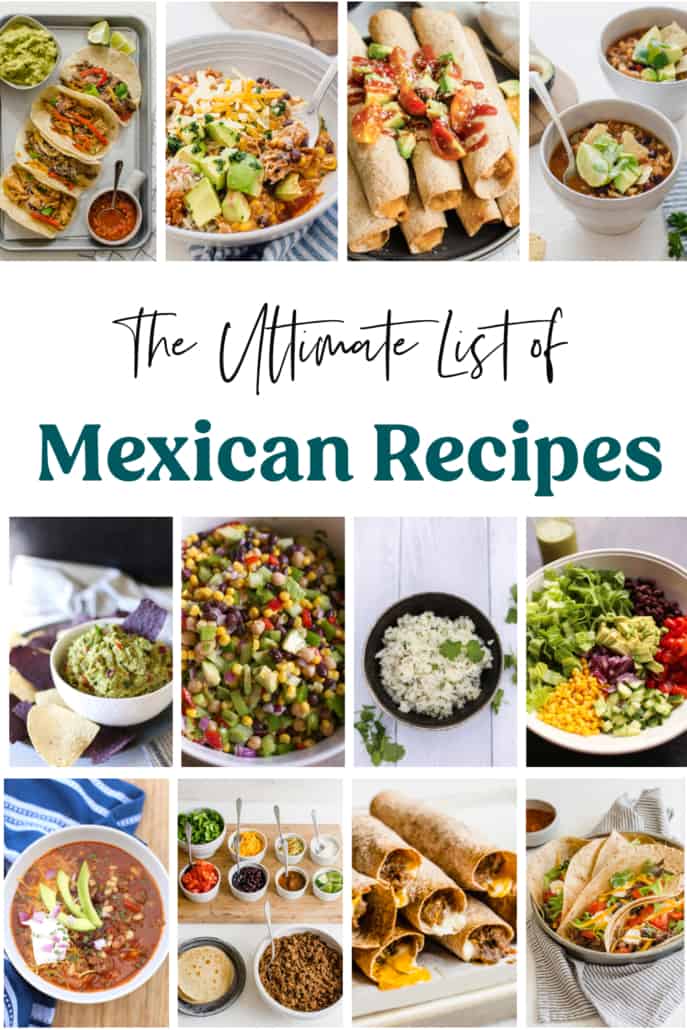 As long-time food bloggers, cookbook authors, and moms, we've made a LOT of Mexican recipes over the years. They tend to please people of all ages and backgrounds and are wonderful for serving large groups. We've narrowed down our "best of the best" for you.
About Our Recipes
First, however, let's discuss what makes our recipe unique. "Real food meets reality" is how we like to describe our simple, healthy, family-friendly recipe collection. Whether you are searching through our freezer meals, cookbooks, 1 Hour Prep Sessions, or Recipe Index, you'll find that all of our recipes have a similar feel.
We strive to make the recipes on our website and in our cookbooks:
Delicious: If a recipe isn't one that our own families like, it simply doesn't make the cut. Like you, if we're going to spend time cooking, we want some yummy food on the table!
Whole Foods: We try to cook with as many whole food ingredients as possible, including a variety of vegetables and fruits, whole grains, healthy fats, and local or organic meats. But, when convenience is a necessity, we recommend products or tips for selecting the least processed foods to use in a recipe.
Freezer-Friendly: When one of our recipes works to make ahead and freeze it (with good results!), we provide instructions on how to do that the best way. Find all of our freezer meal recipes here or in our cookbooks.
Easy to Prepare: We know you have a packed schedule. As much as you may love cooking (or not), your time is precious. So we provide recipes that are simple enough for anyone to make. We try to find the shortest path to the best result in every single one.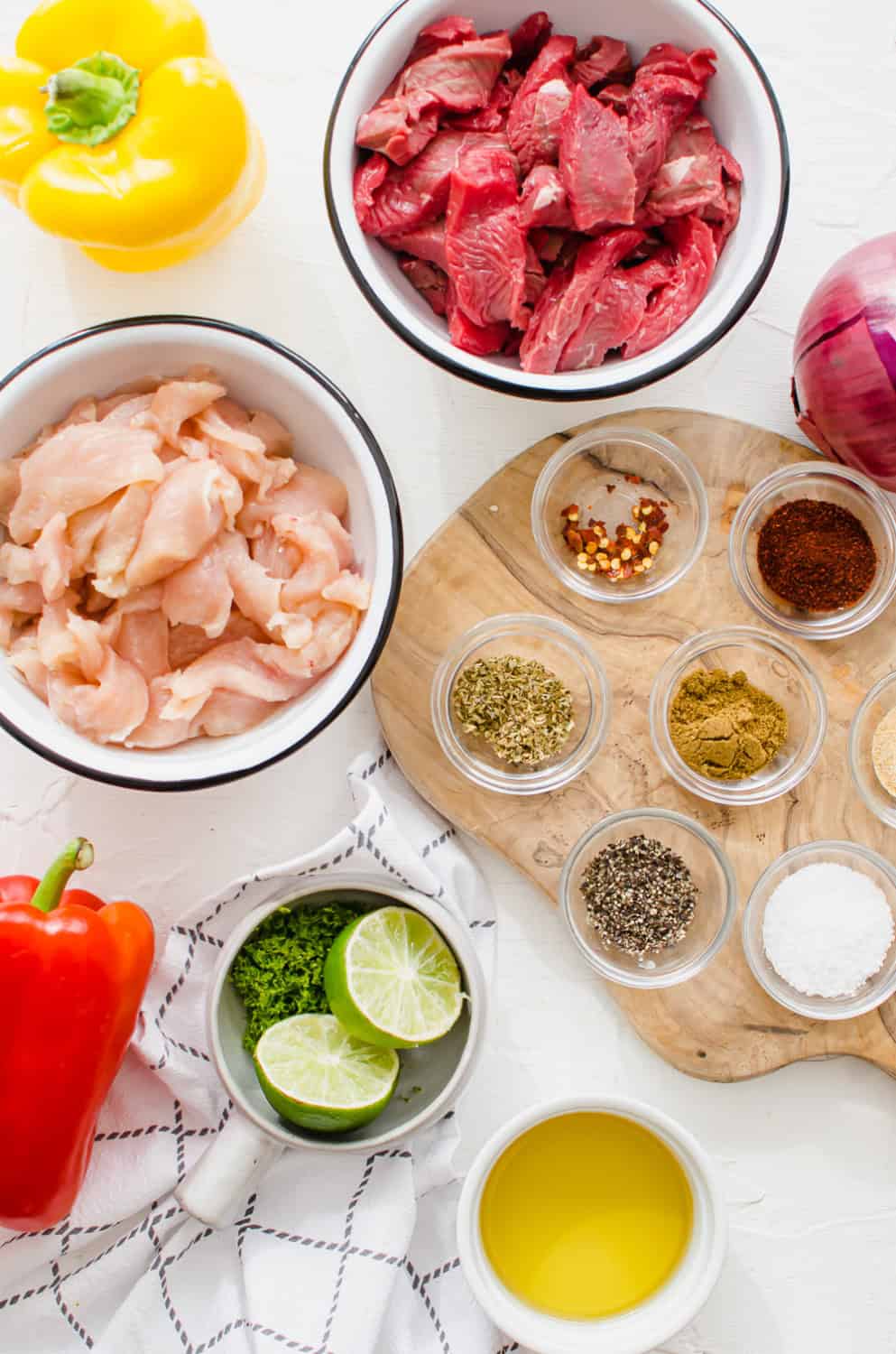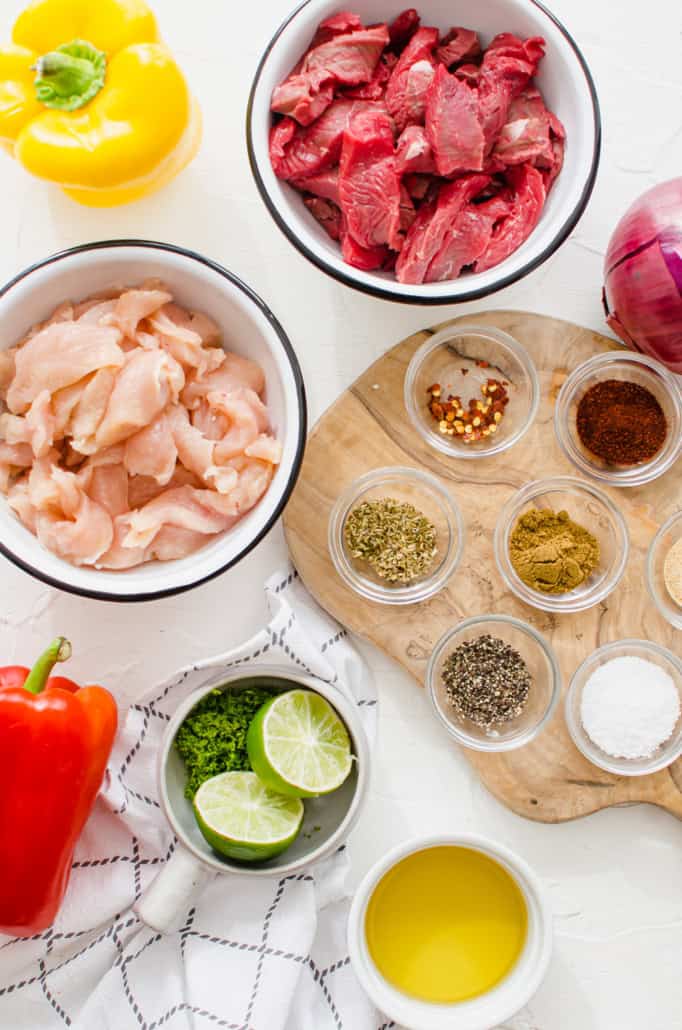 Ready to prepare some healthy, tasty Mexican recipes? We've broken this list down into these categories:
Appetizers, Sides, & Salads
Chicken and Pork
Beef
Soups
¡Ándale, let's get cooking!
Mexican Recipes: Appetizers, Sides, & Salads
Whether you need a pre-dinner nibble to hold guests over or something super tasty to take to a holiday party, we've got something here for you. Enjoy browsing our appetizers, sides, and salads!
If you are serving a Mexican recipe, Chips & Guacamole are an essential side dish. The fresh ingredients and seasoning blend in this guacamole will have you coming back for more and more. The recipe was created to serve the masses but my guess is leftovers won't be much of a problem.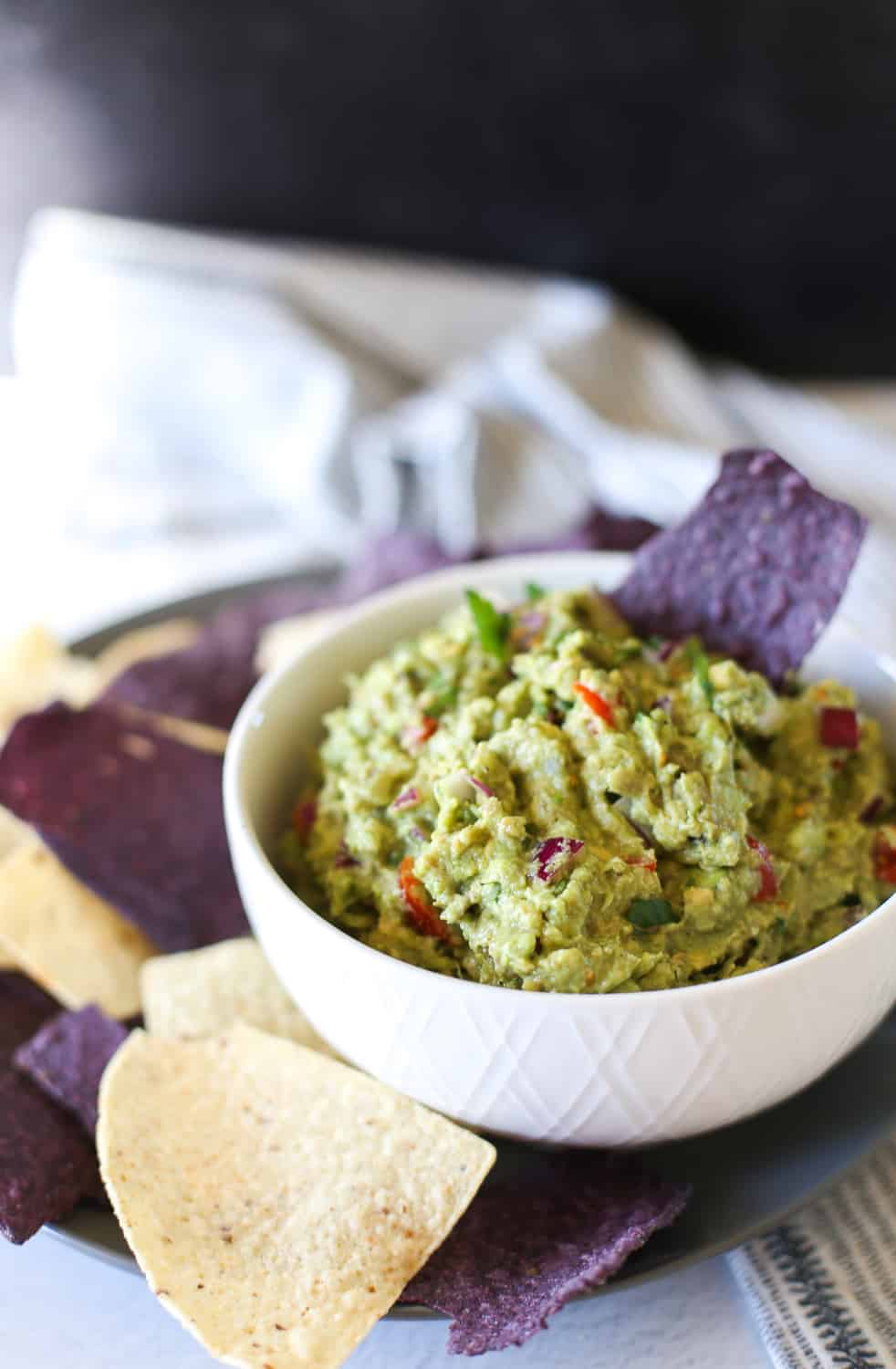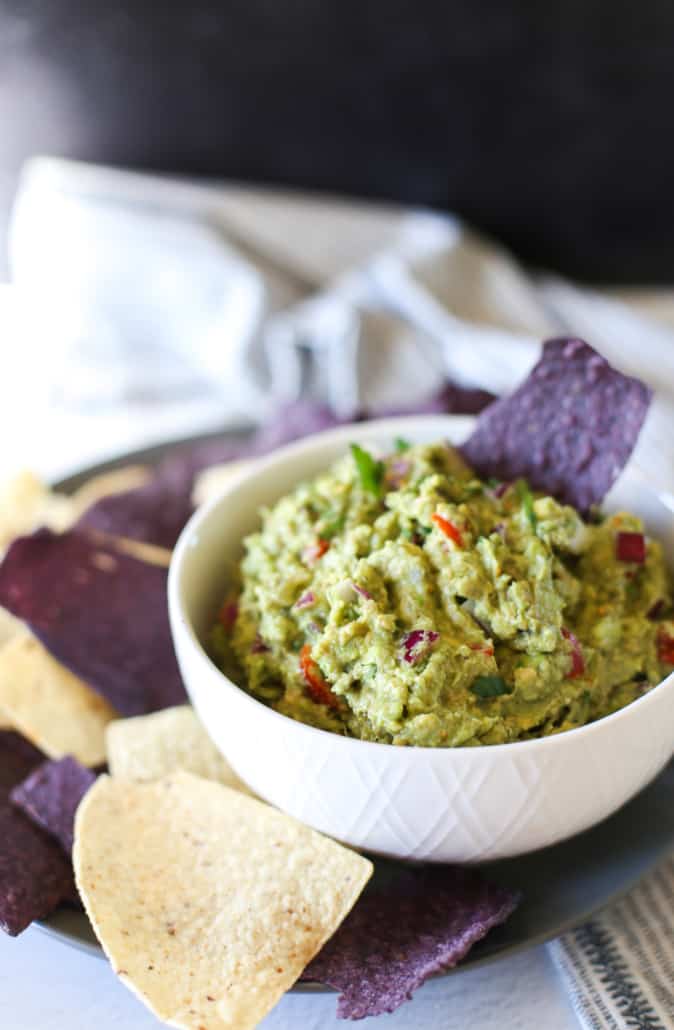 This fresh, delicious, and super healthy Fiesta Chopped Salad works as a light lunch, side dish, appetizer, or snack anytime. Eat on it throughout the week on its own or scoop it with tortilla chips or crackers.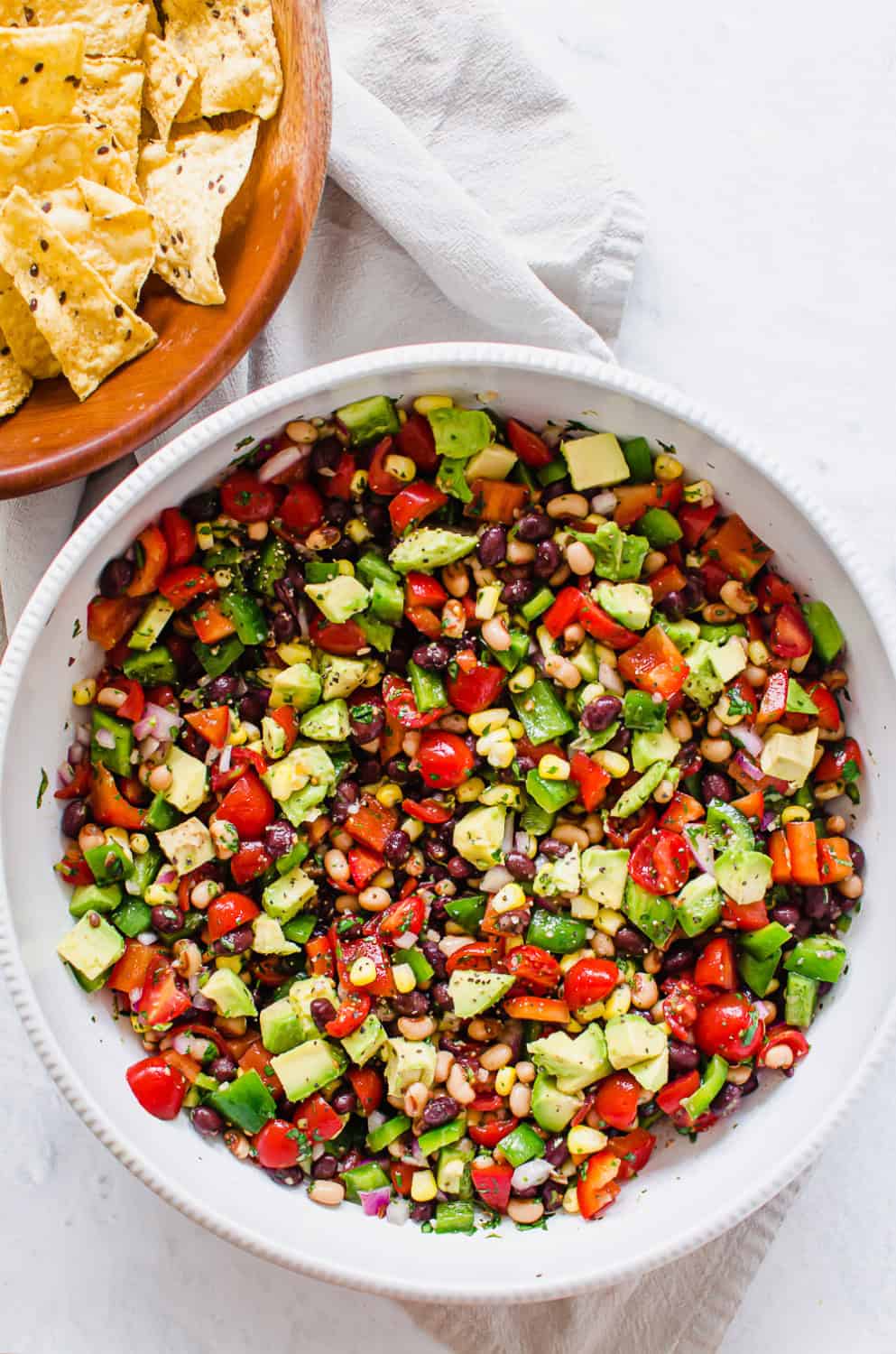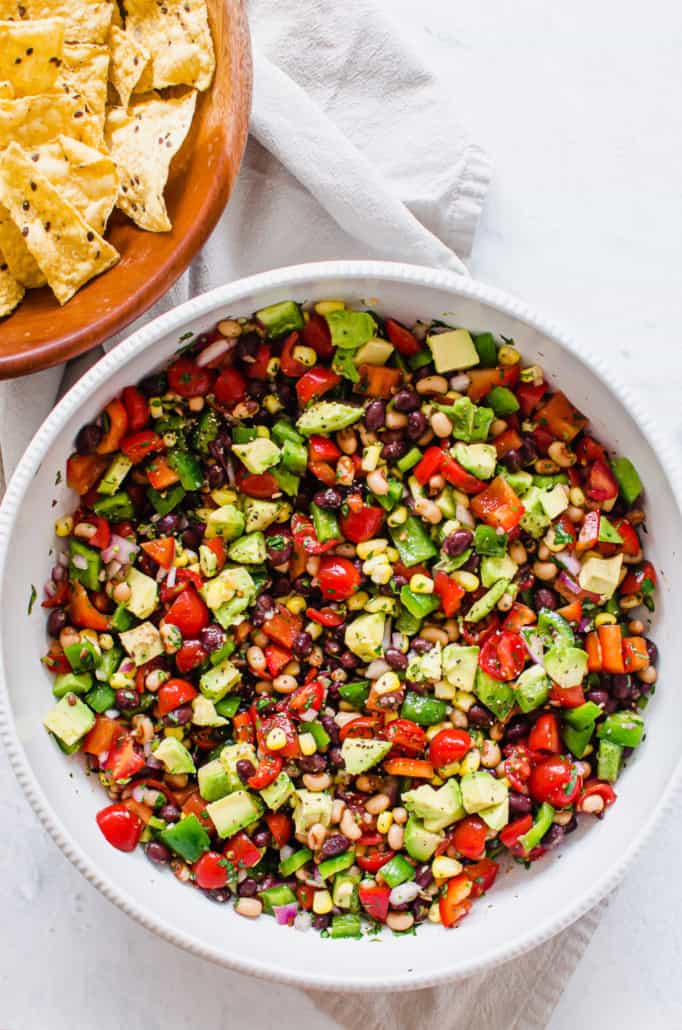 Instant Pot Cilantro Lime Rice comes together fast. It's a fresh, bright, and filling side dish to serve with any Mexican inspired recipe. We've honed in on the perfect Instant Pot cooking time for white rice and can't wait to share this Chipotle-inspired rice recipe with you.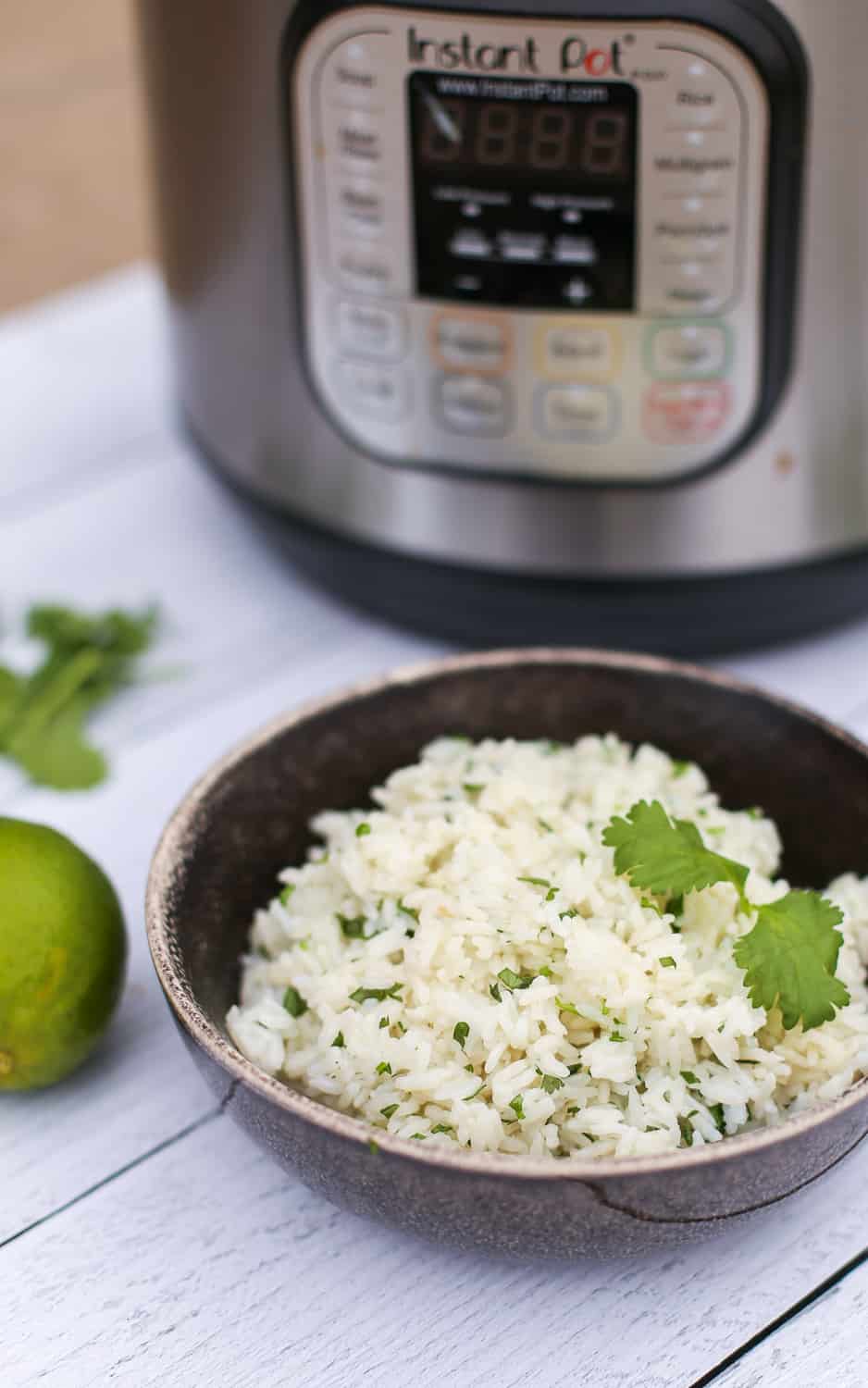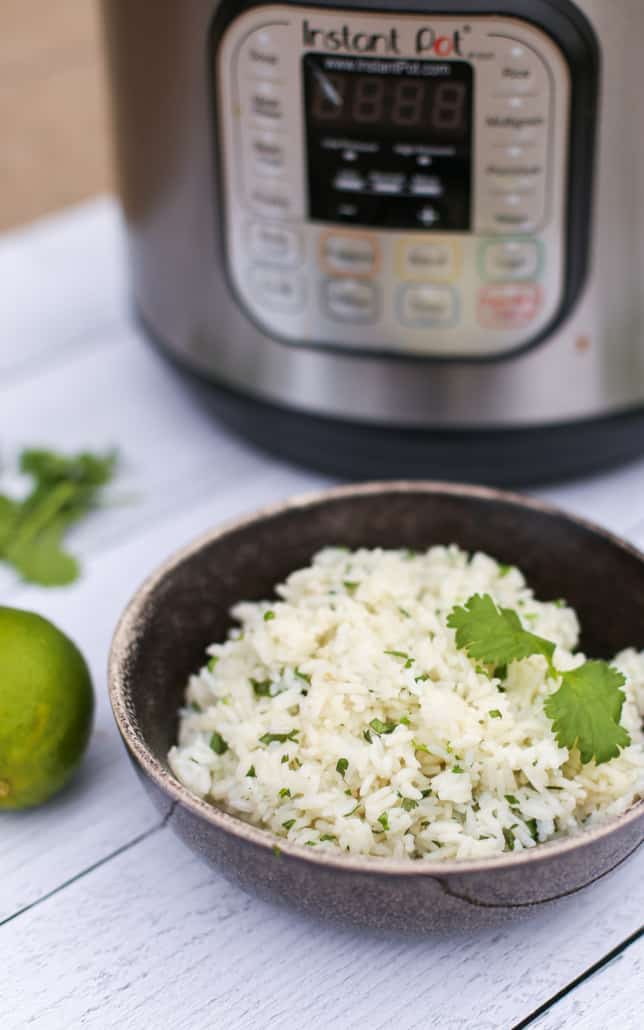 This gluten-free, dairy-free Mexican Chopped Salad is fresh, vibrant, and makes a great lunch or a meal for groups of people. Top if off with our Cilantro Lime Vinaigrette for a delicious side dish that will go well with almost any meal.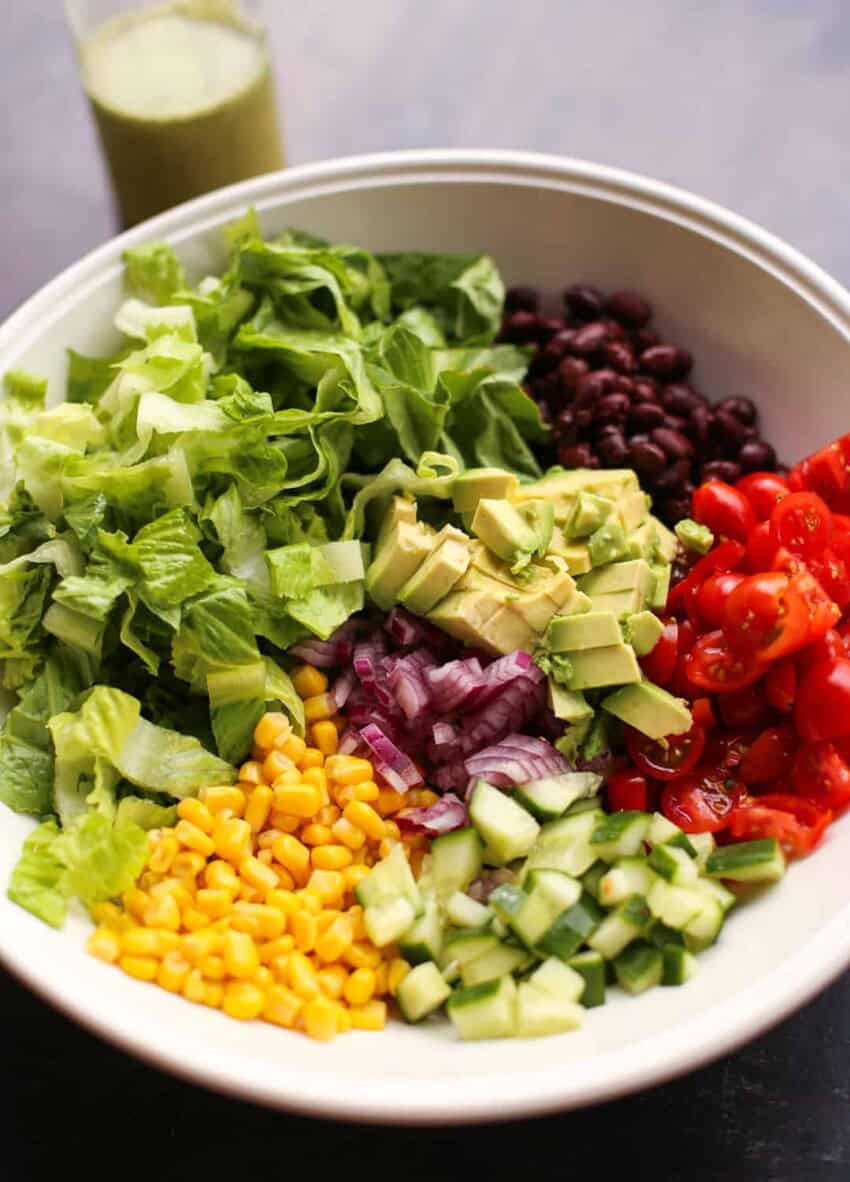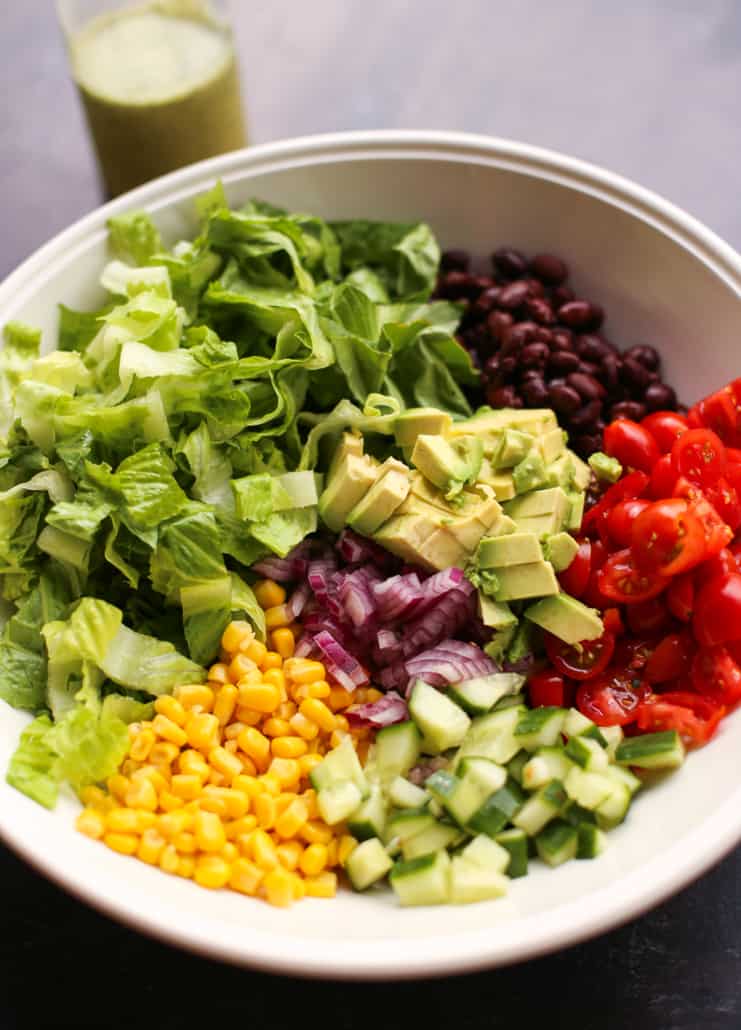 When I realized that I had stumbled upon greatness in the form of avocados, tomatoes, lime juice and onion, I began snapping pictures. This recipe is too good to not be shared.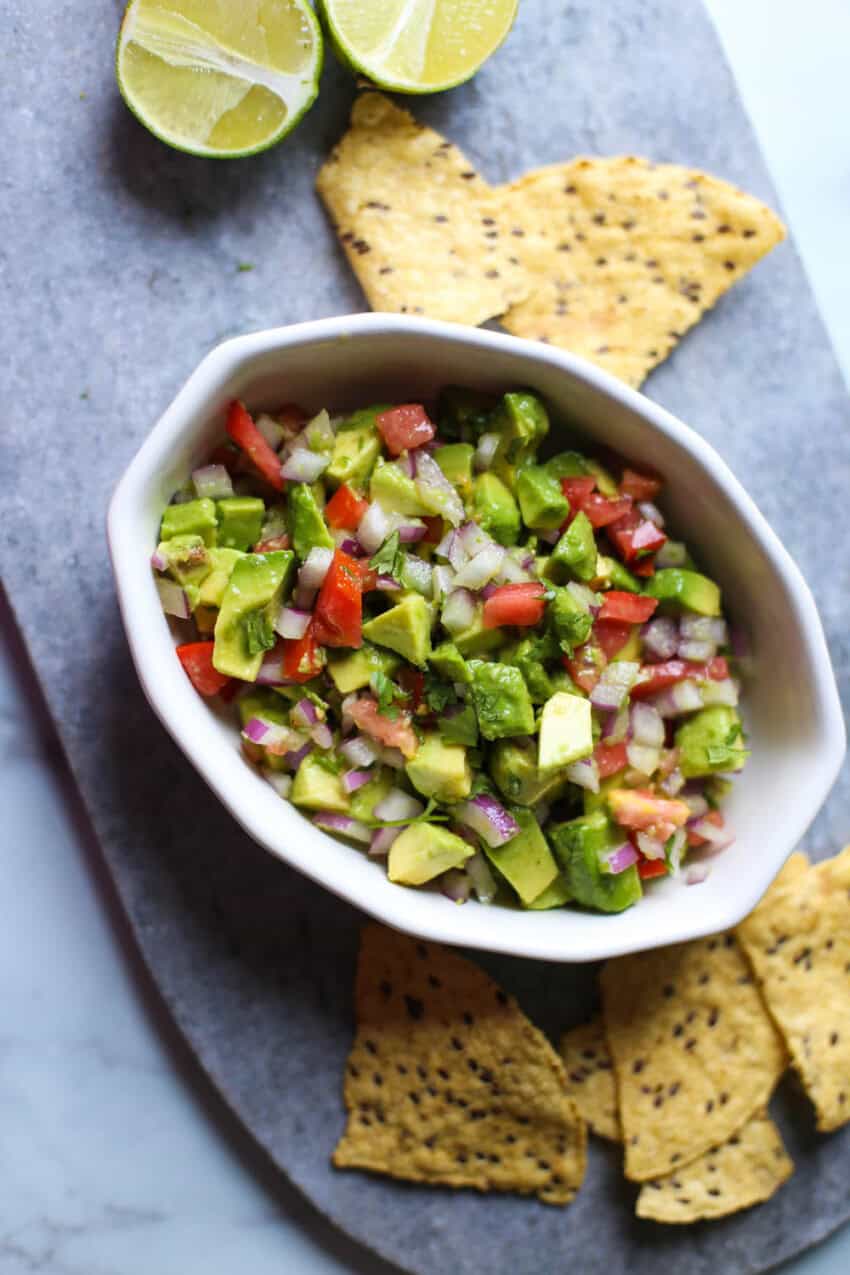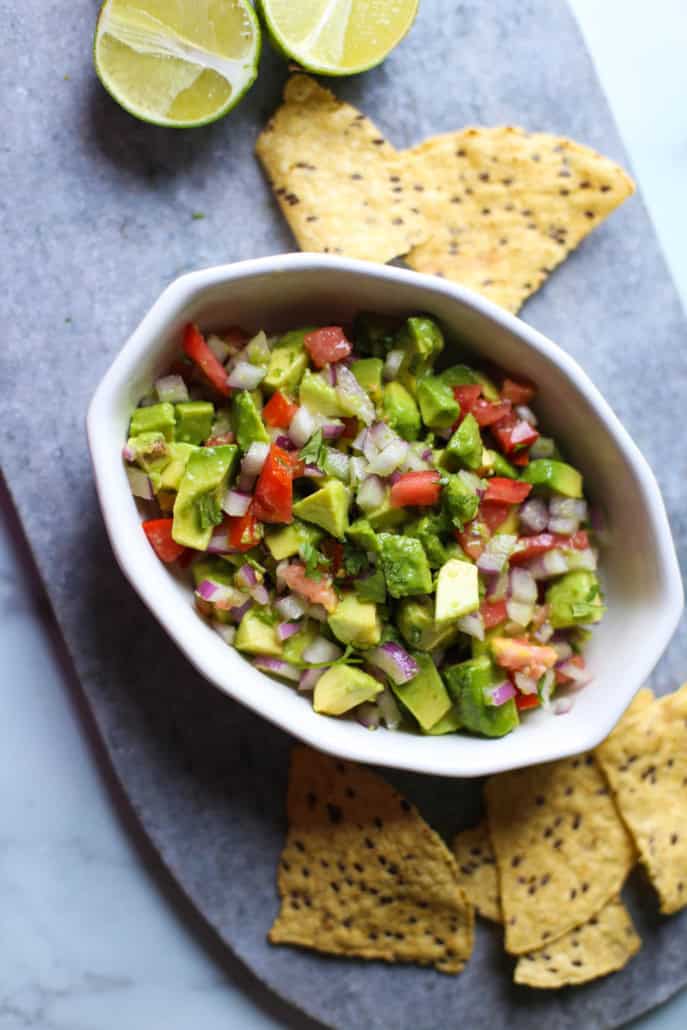 Layered Taco Dip is the ideal party appetizer. The ingredients are simple and cheap, it's easy to make ahead of time, and the flavor is amazing! The layers make it look like a complex recipe when, in reality, it takes only a few minutes to throw together!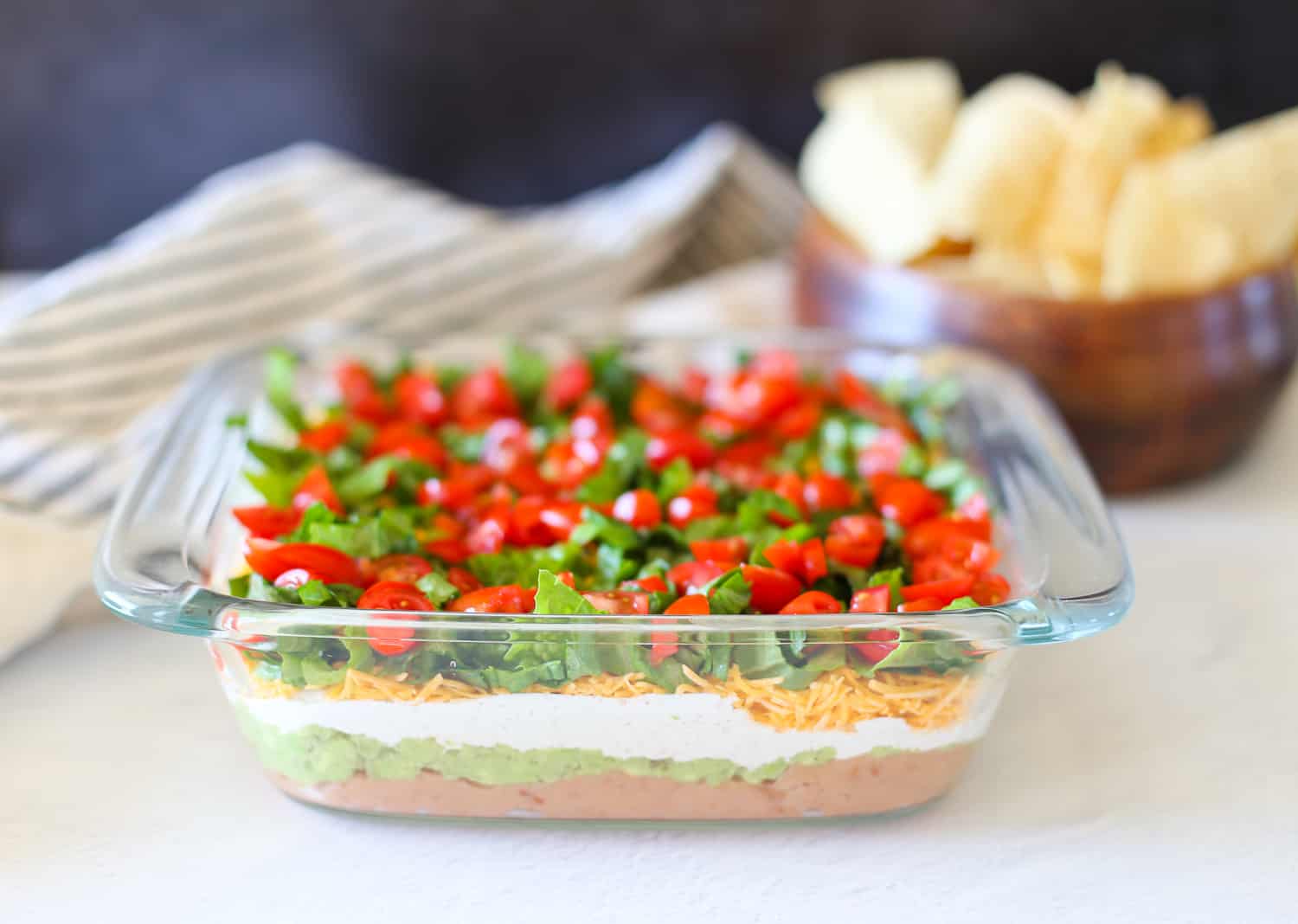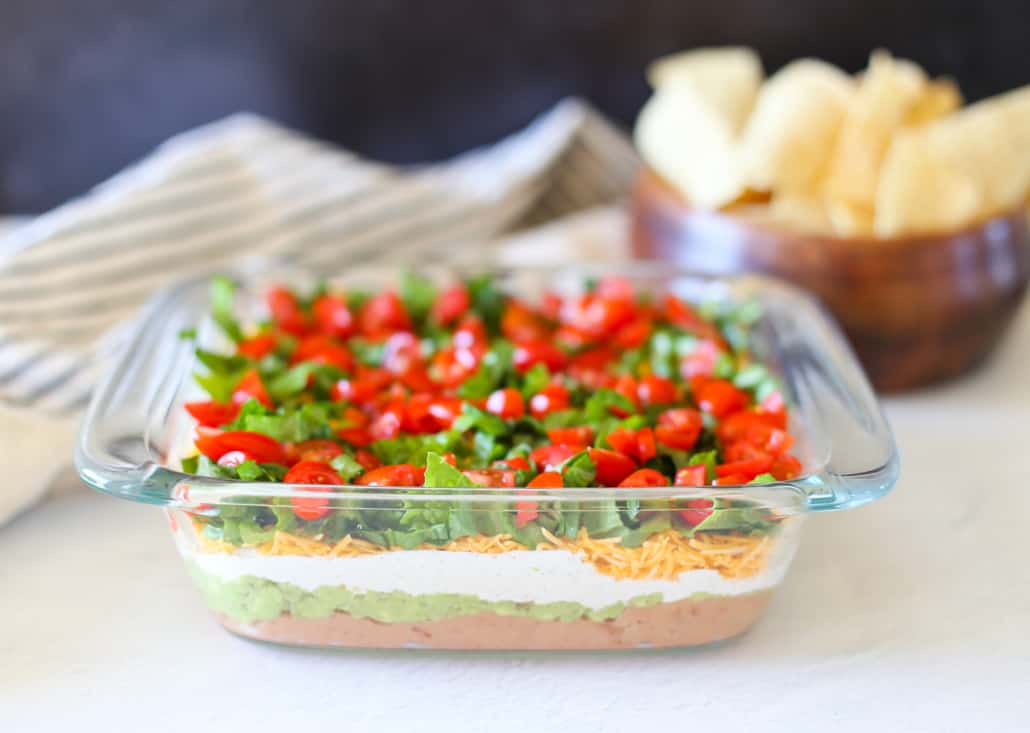 I stumbled upon this Texas Caviar Dip while on vacation one summer. It's an easy, tasty, budget friendly appetizer that is great for large groups. You're going to love it!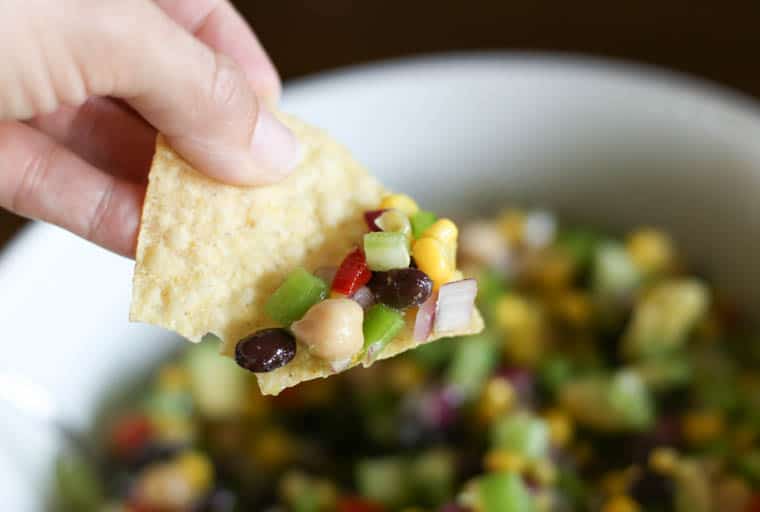 ---
Mexican Recipes: Chicken and Pork
You can never have too many ideas on how to cook Mexican chicken (or pork). You can bake it, slow cook it, Instant Pot it, stir-fry it, freeze it… you get the idea!
Wondering how long to cook chicken or pork? Check out these helpful articles:
Now on to some delicious Mexican chicken and pork recipes…
Here's a meal that the whole family will love! Be sure to make a double batch for the freezer. Then, you can pull out however many you want and throw them directly in the oven for a quick weeknight dinner.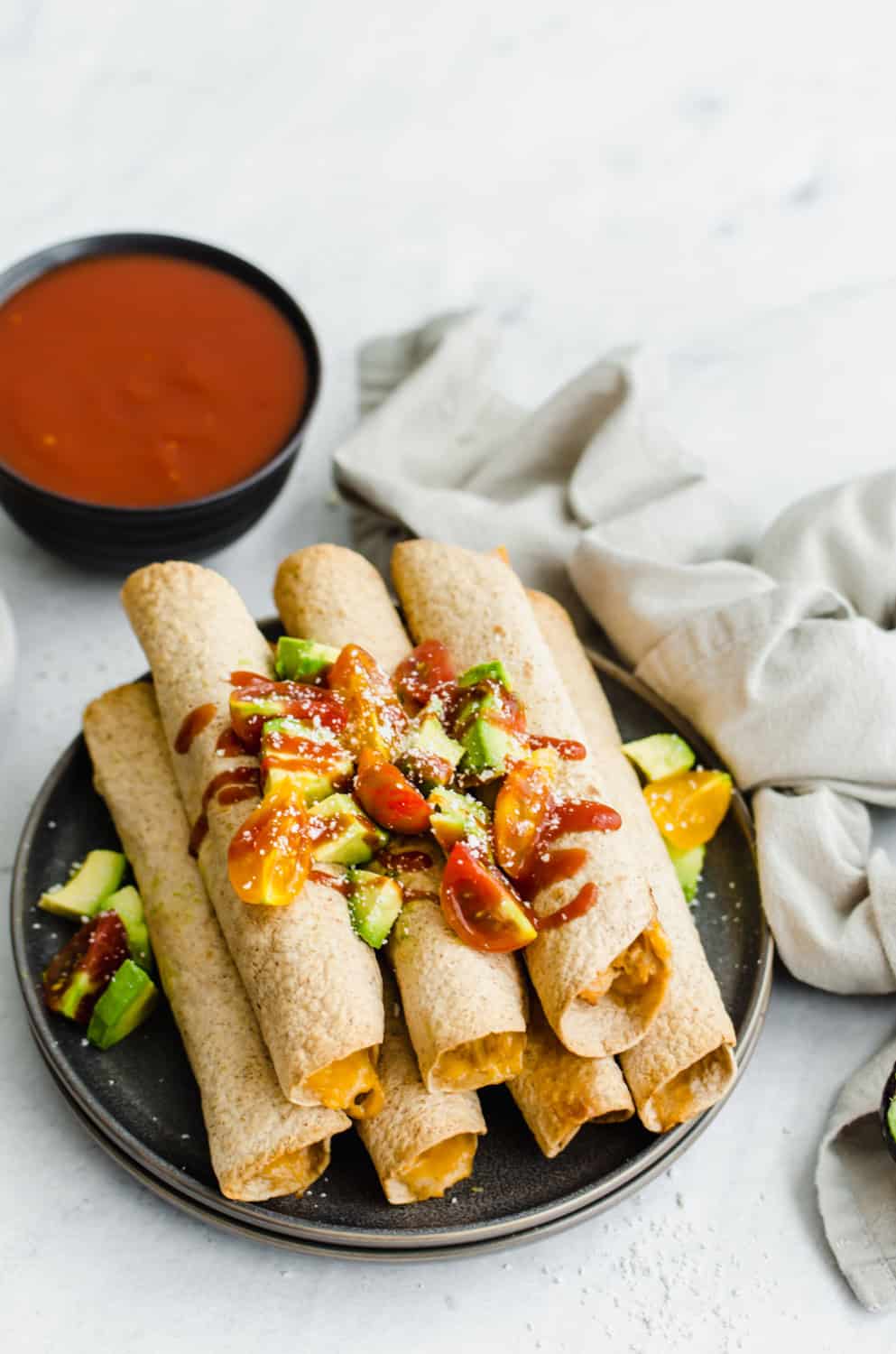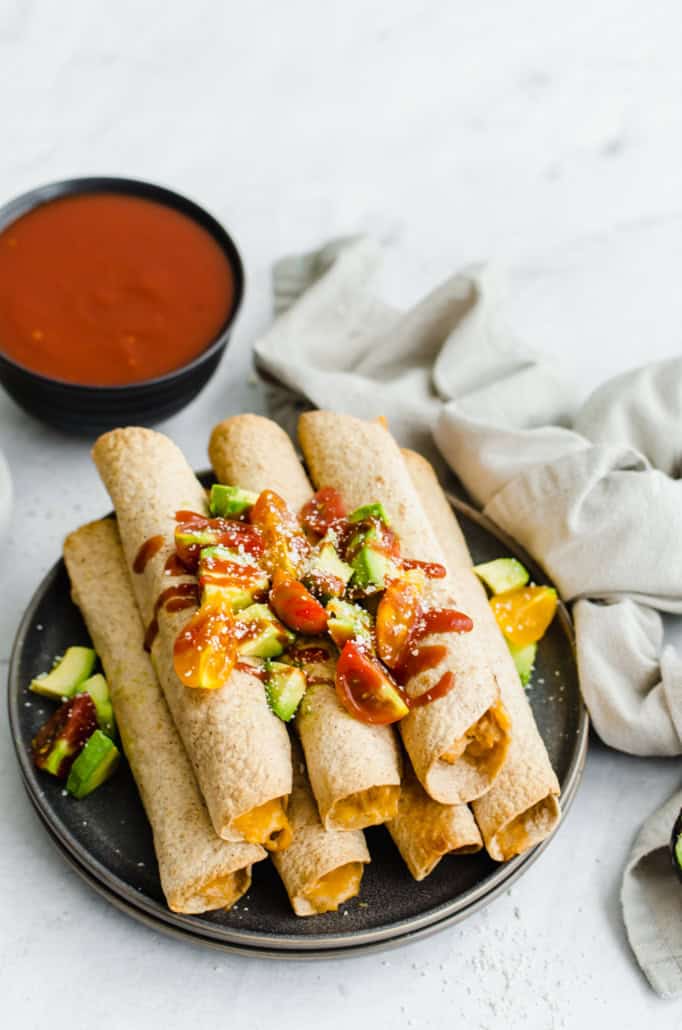 These make a great go-to weeknight dinner that tastes like restaurant quality. They're quick to assemble, easily customized to your taste preferences, and a meal that all ages enjoy.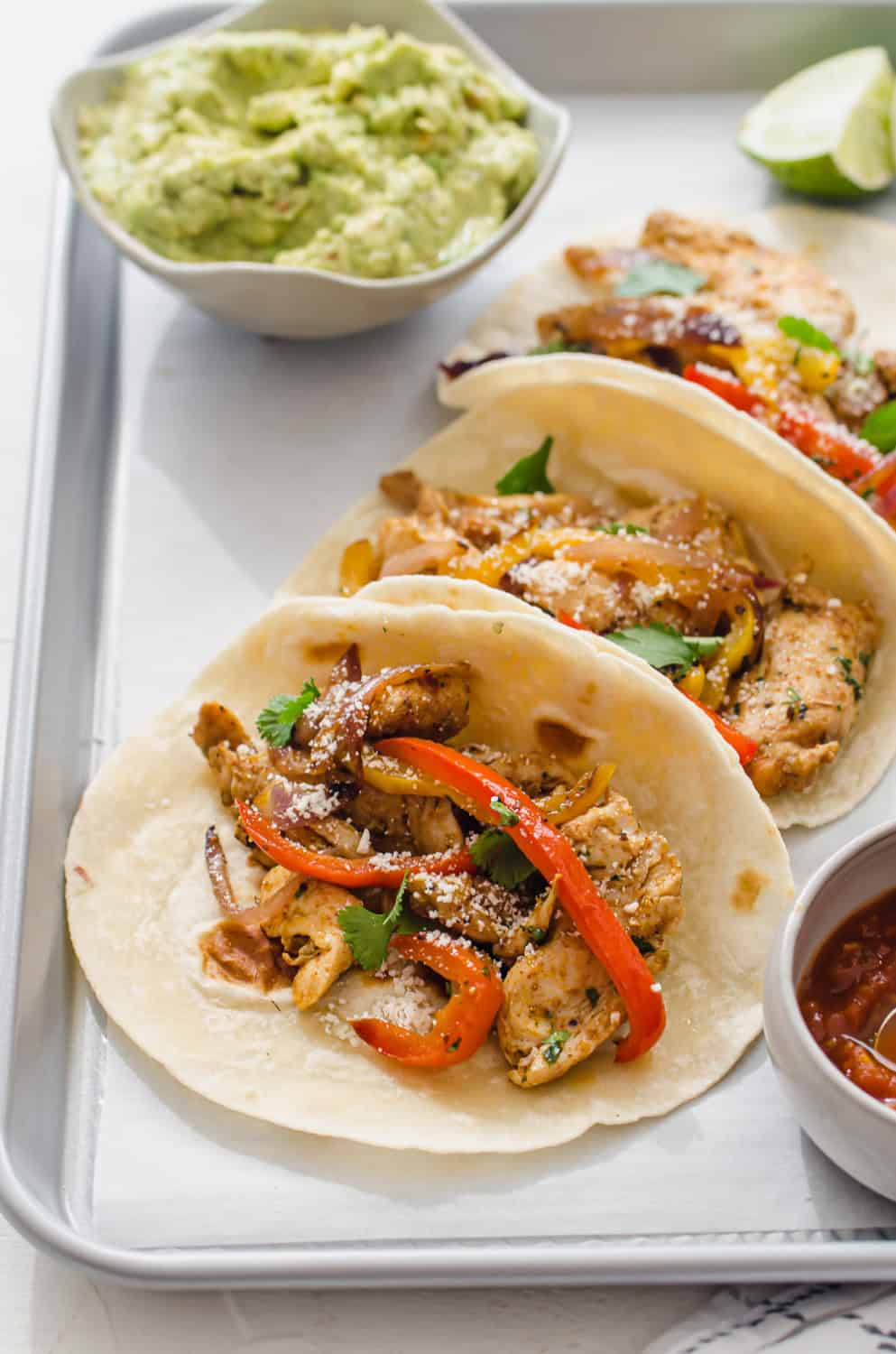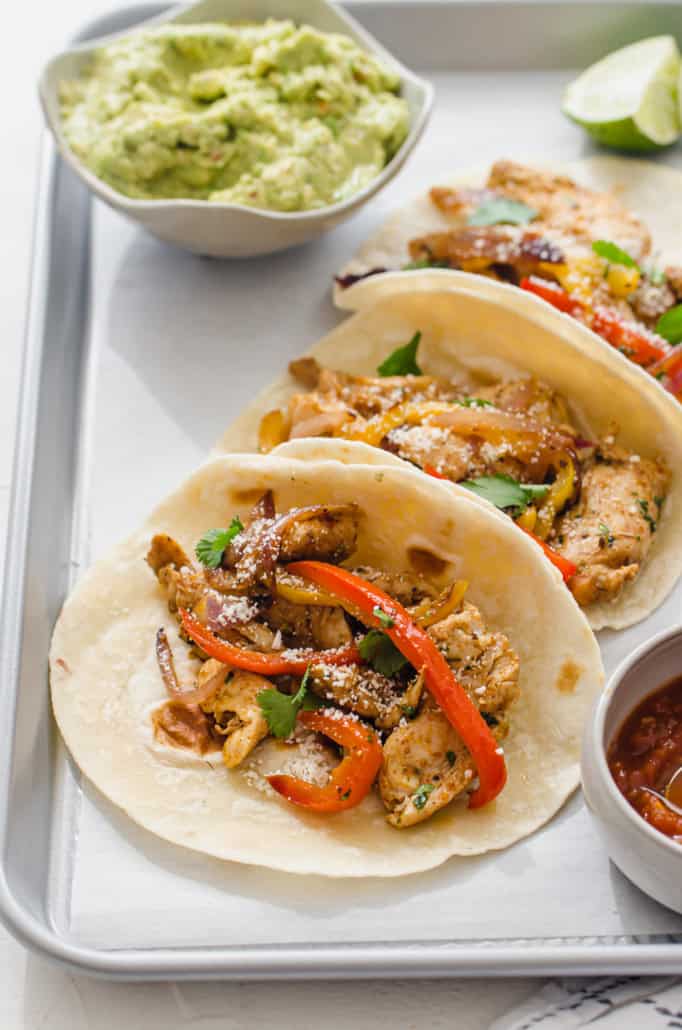 Just dump a few ingredients in the crockpot for this creamy, comforting, and healthy Mexican recipe. Serve over brown rice with your favorite toppings.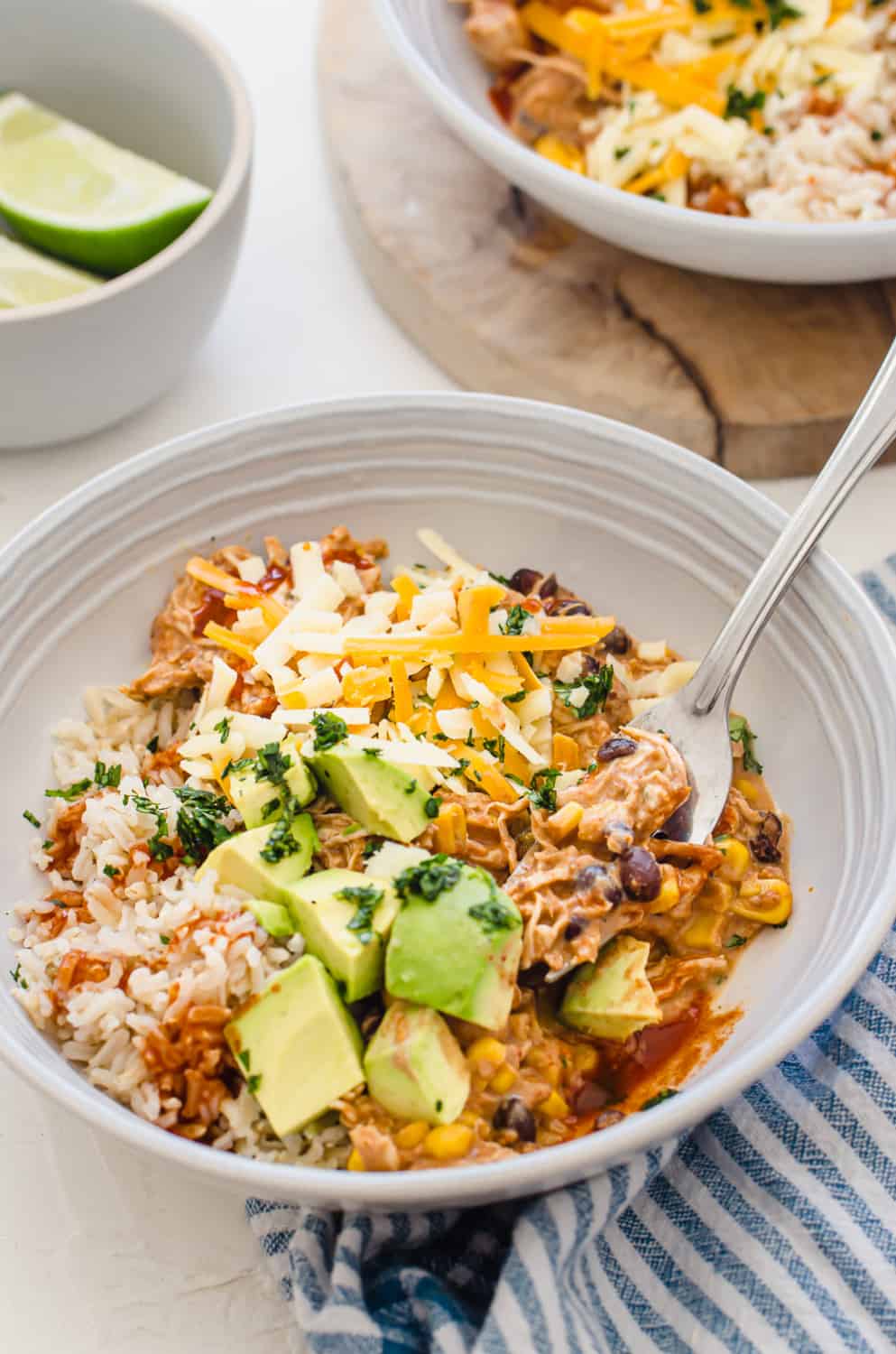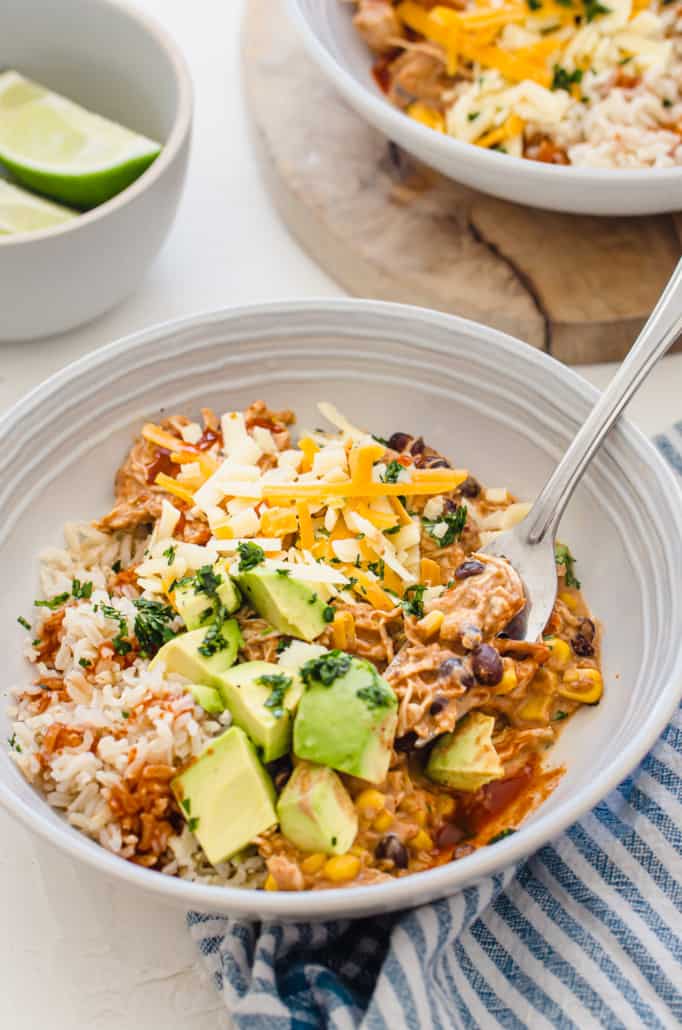 We love Carnitas (slow roasted, shredded pork shoulder that's infused with amazing flavor) around here and have recipes for the Oven, Slow Cooker, or Instant Pot. Anyway you cook them, they turn out great! Perfect for a crowd.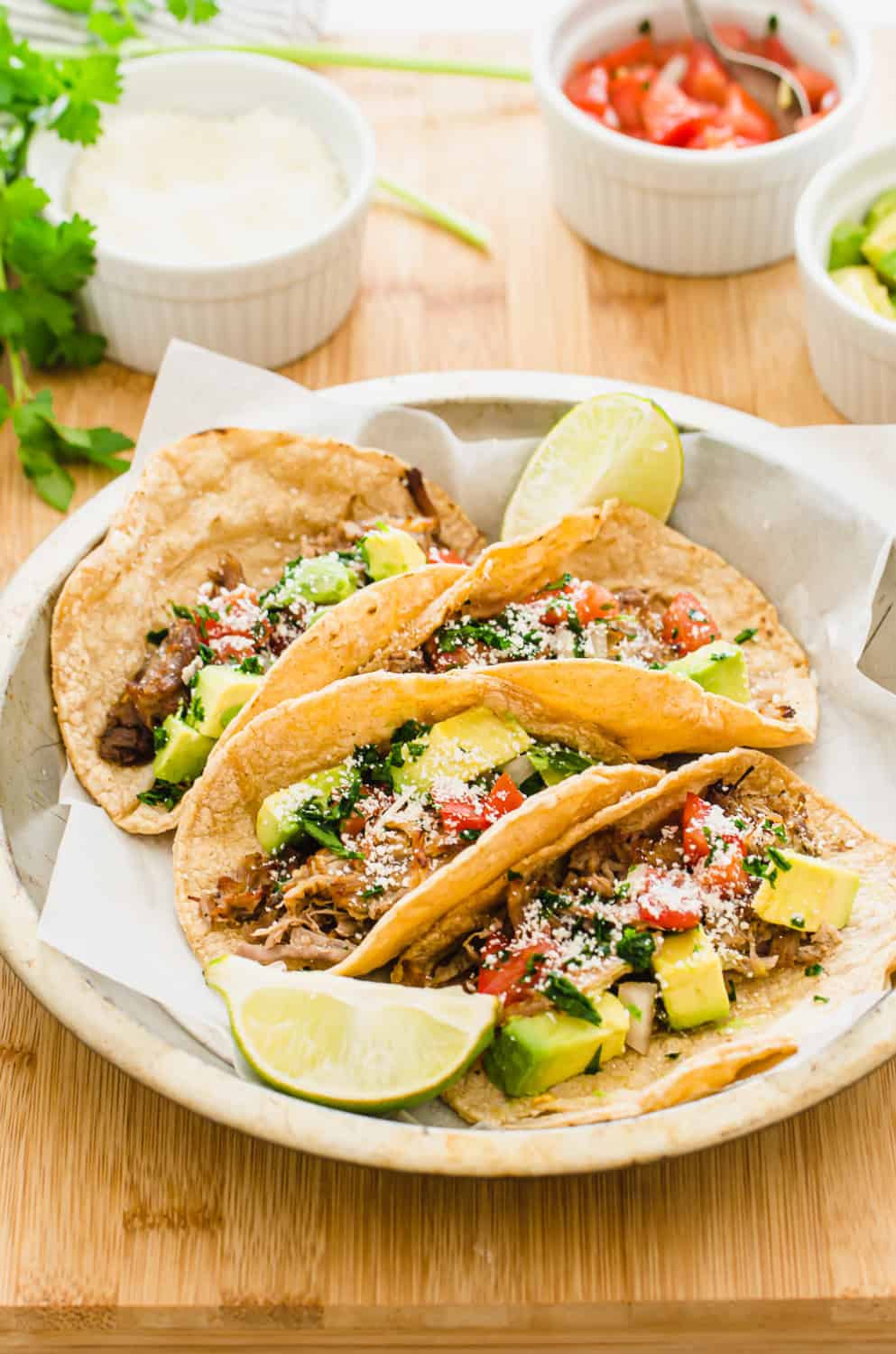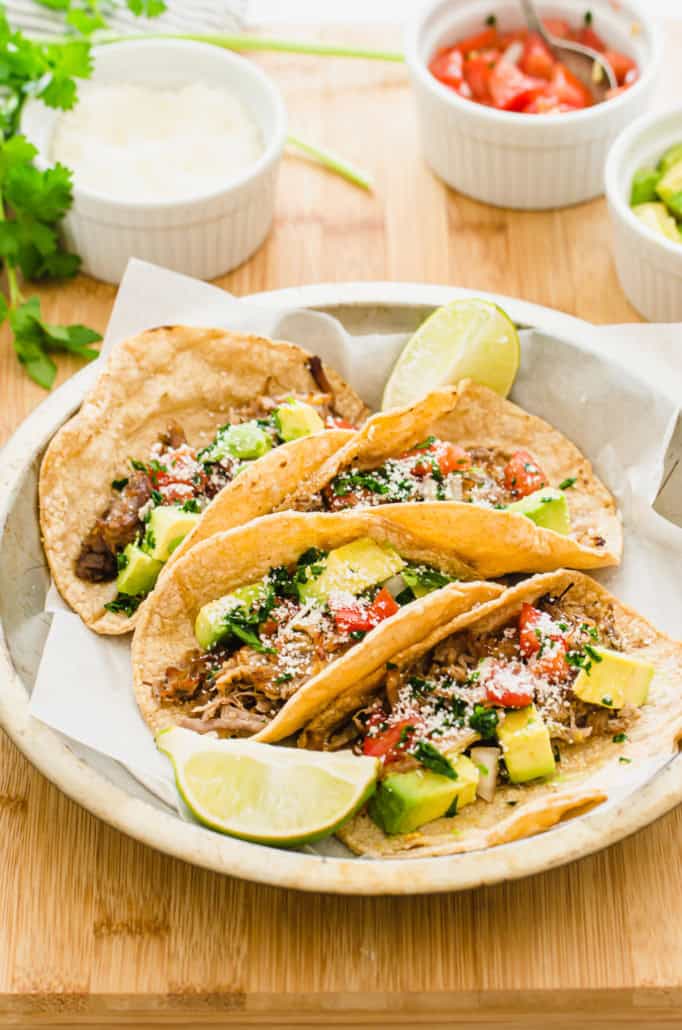 With the chicken, beans, vegetables, and whole wheat tortillas, this one pan wonder might be all you need for dinner. Easy to make ahead and freeze, too!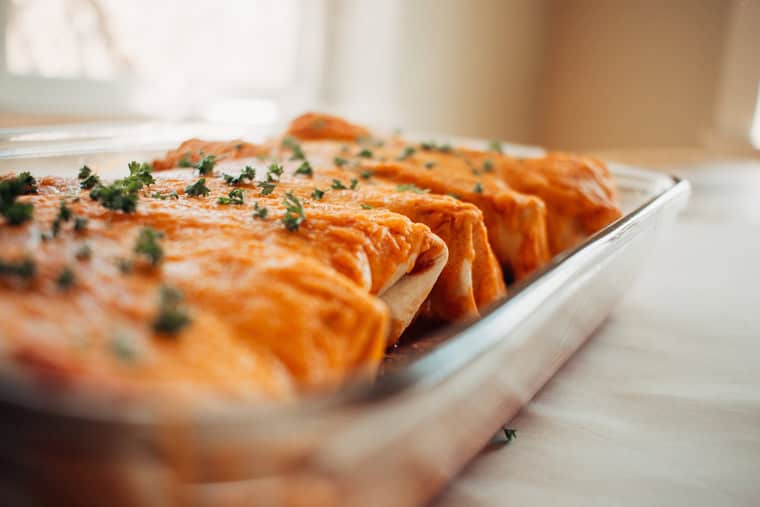 Check out this healthy and filling dinner idea that everyone can customize to their liking. Tender, marinated grilled chicken is served over brown rice and with your favorite southwest toppings.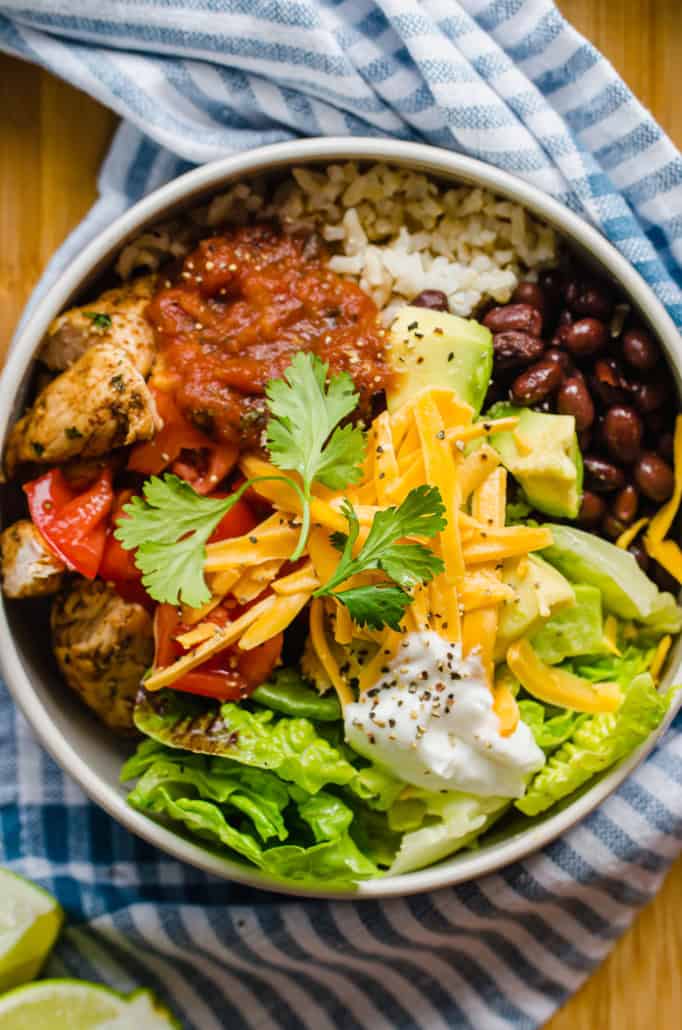 Mexican-flavored chicken, veggies, and cheese are wrapped up in a tortilla and then baked. It's a flavorful dinner that our whole family loves.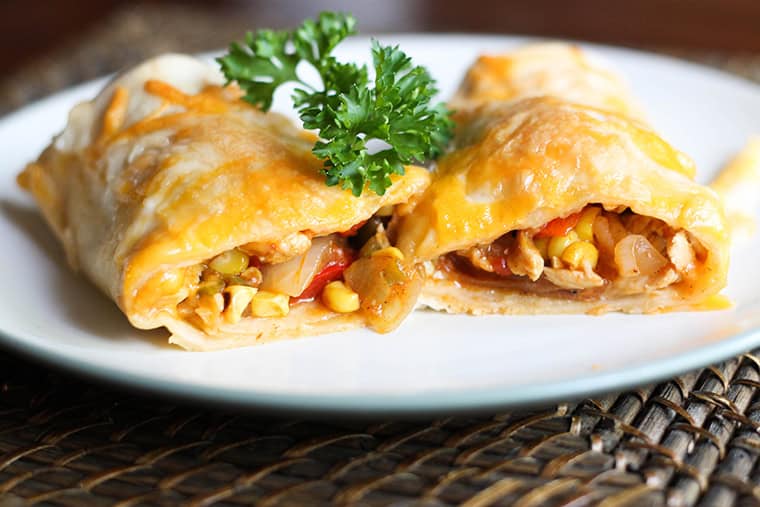 Of all the marinades in the world, THIS is the one I make the most. Hands down. My kids love it. All adults love it. And it can be served any way you dream up–a la carte, in tacos or quesadillas, on top of a burrito bowl or salad.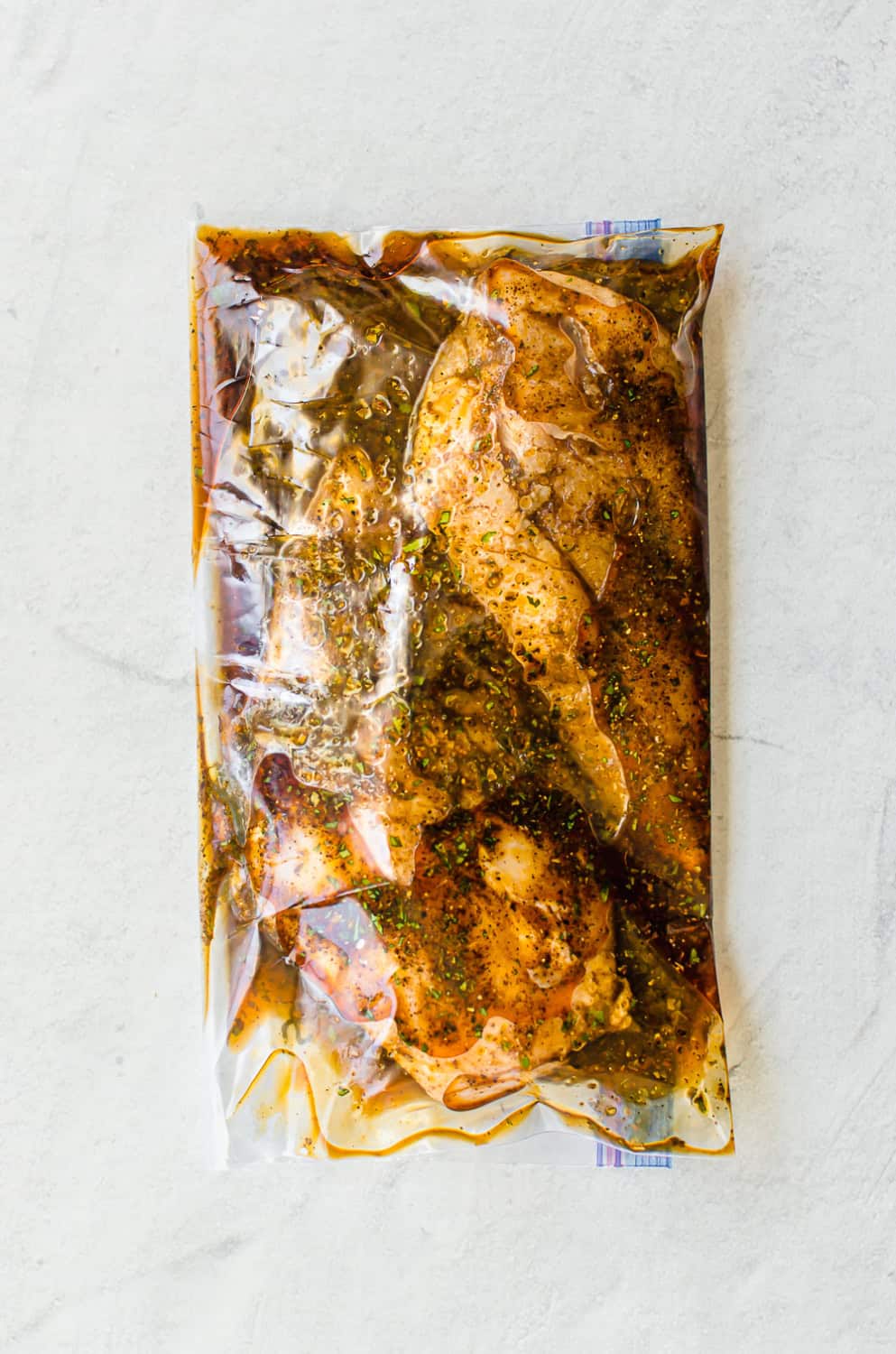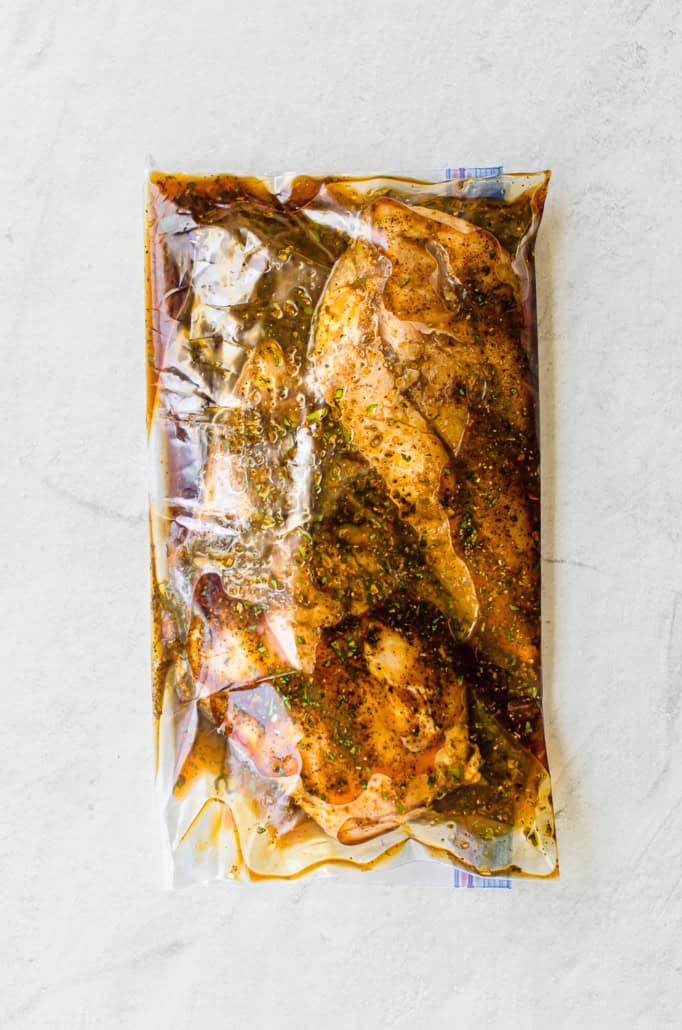 Only 20 minutes to make this filling, healthy, and satisfying lunch or dinner. You can enjoy them anywhere and anytime! Be sure to double the batch and freeze some for later using our instructions.
Chicken chimichangas made in the slow cooker? Why yes! It's possible! We've tweaked the classic deep-fried Tex-Mex favorite, making it quite a bit simpler (and a little less fried). You'll be wowed by this crowd pleaser meal!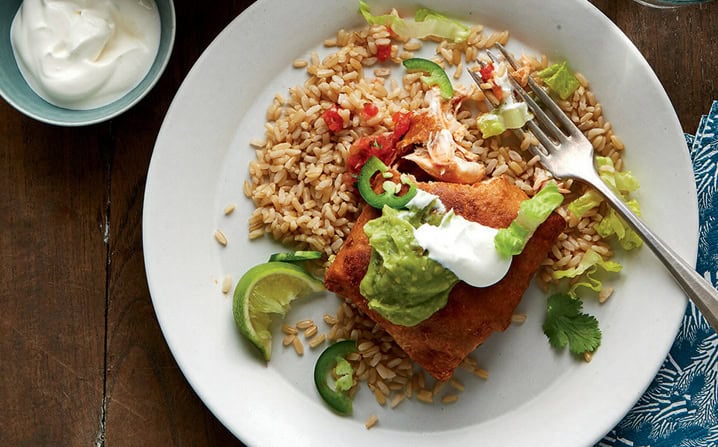 We teach you how to make this easy Instant Pot meal from fresh or straight from frozen. The best part about the recipe is that you can customize it how you want and it is a great recipe for large groups.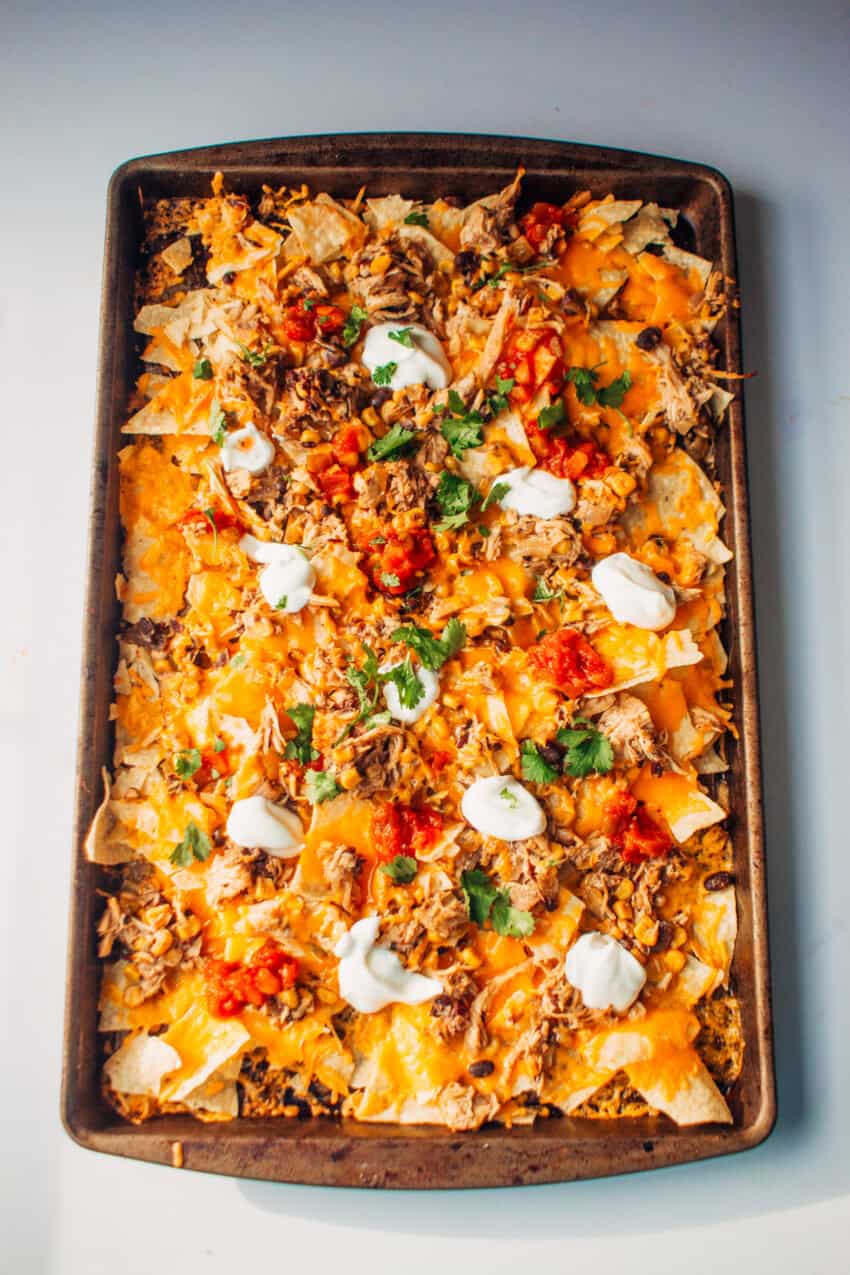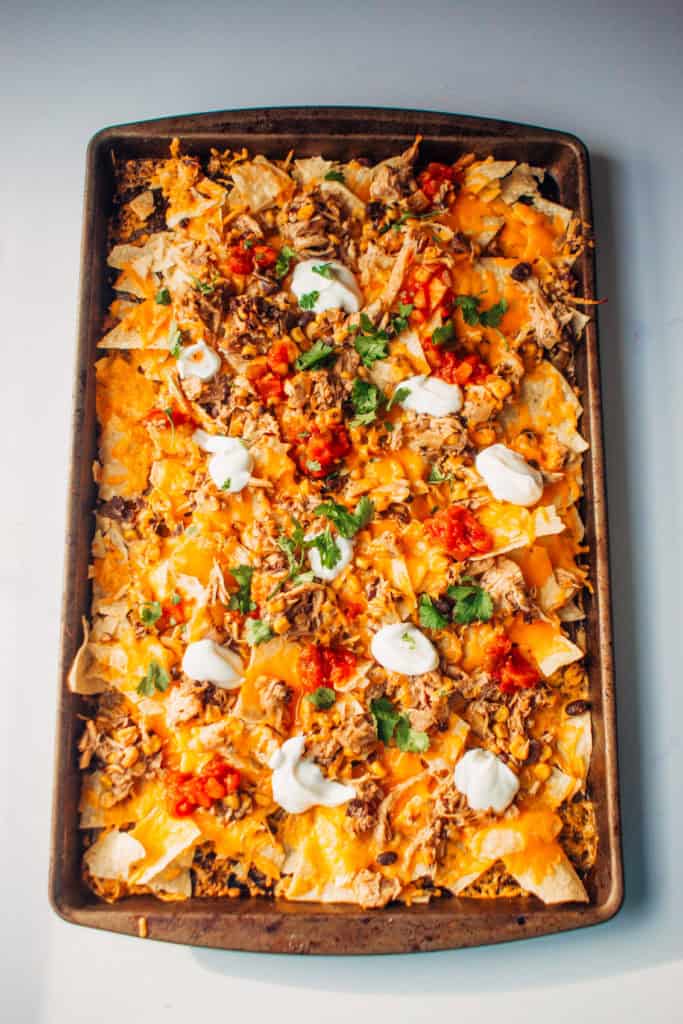 ---
Mexican Recipes: Beef
Whether you're looking for a new taco recipe or a simple way to make fabulous fajitas, we have plenty of options for you to choose from below. Make sure to check out our Top 10 Ground Beef Freezer Meals, too! 
Easy, cheesy, and delicious! These beef quesadillas are a crowd pleaser and come together fast! We give you step-by-step instructions plus instructions on how to prep them as a freezer meal.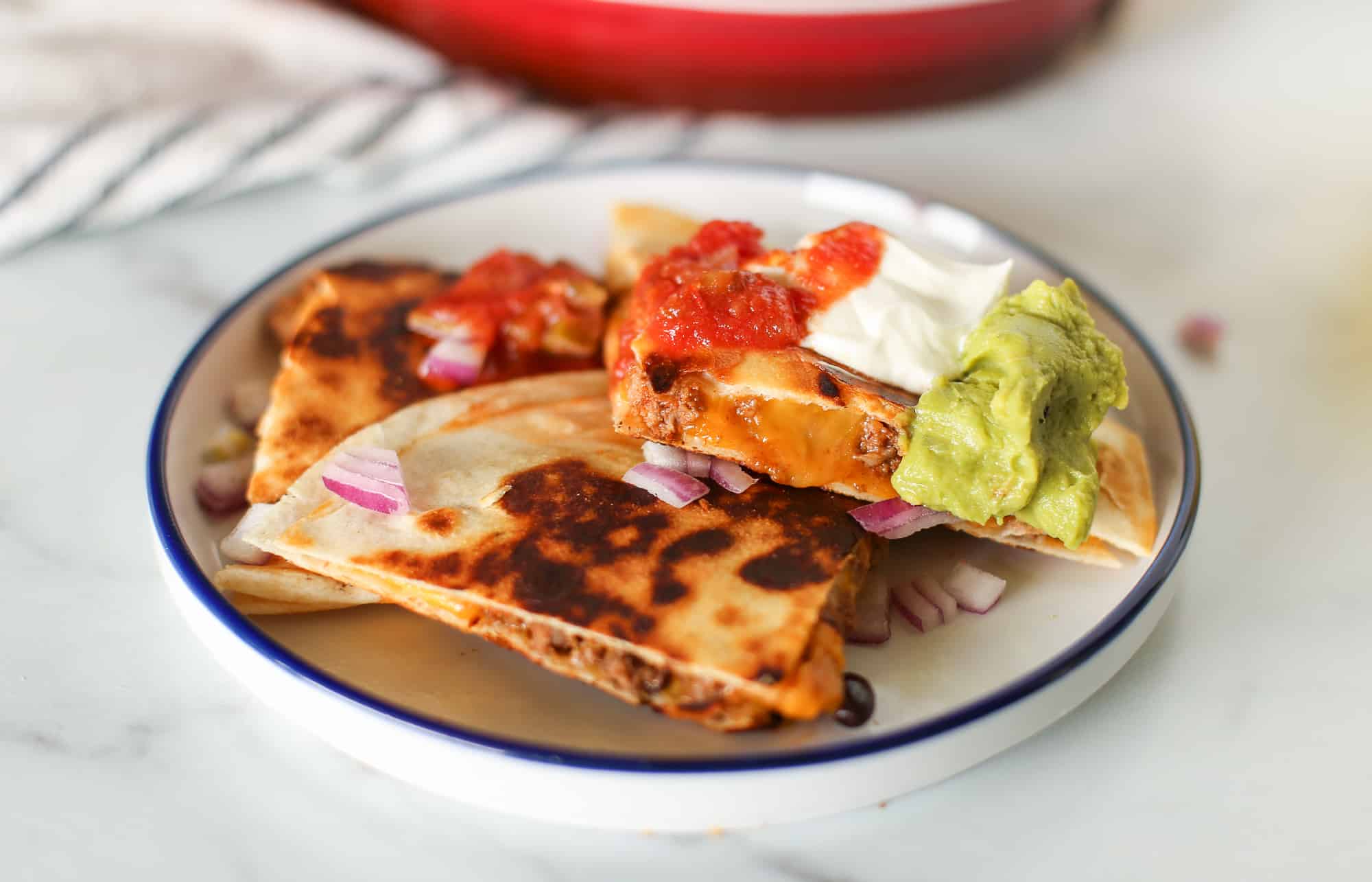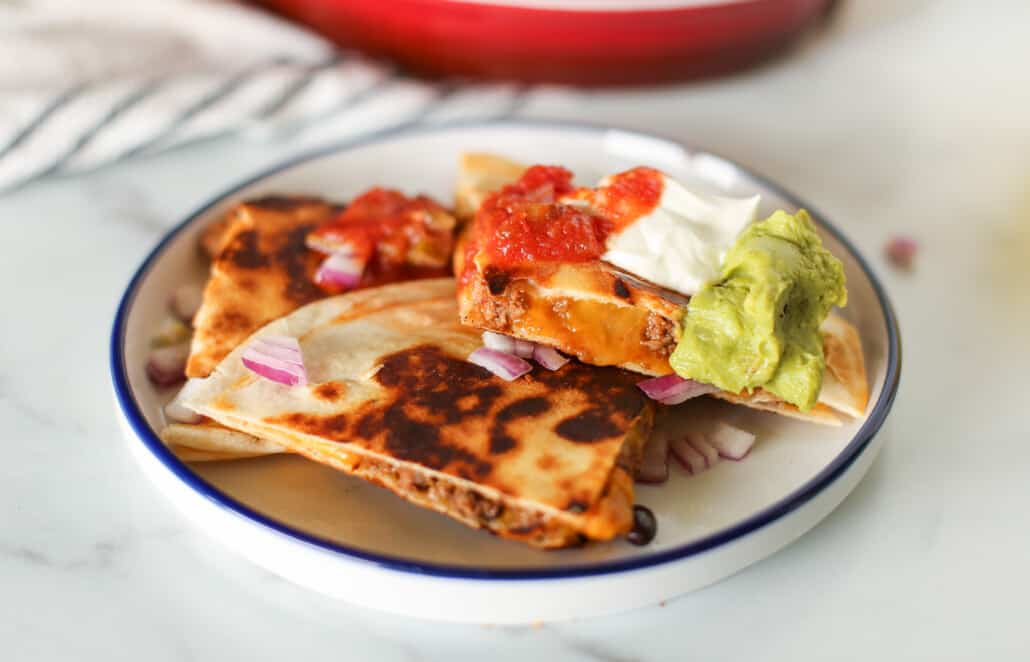 Need some Taco Bar Ideas? We have everything you need and more to make your own Taco Bar at home. Delicious ingredients and practical tips on how to serve this easy dinner to your family or even a group of people.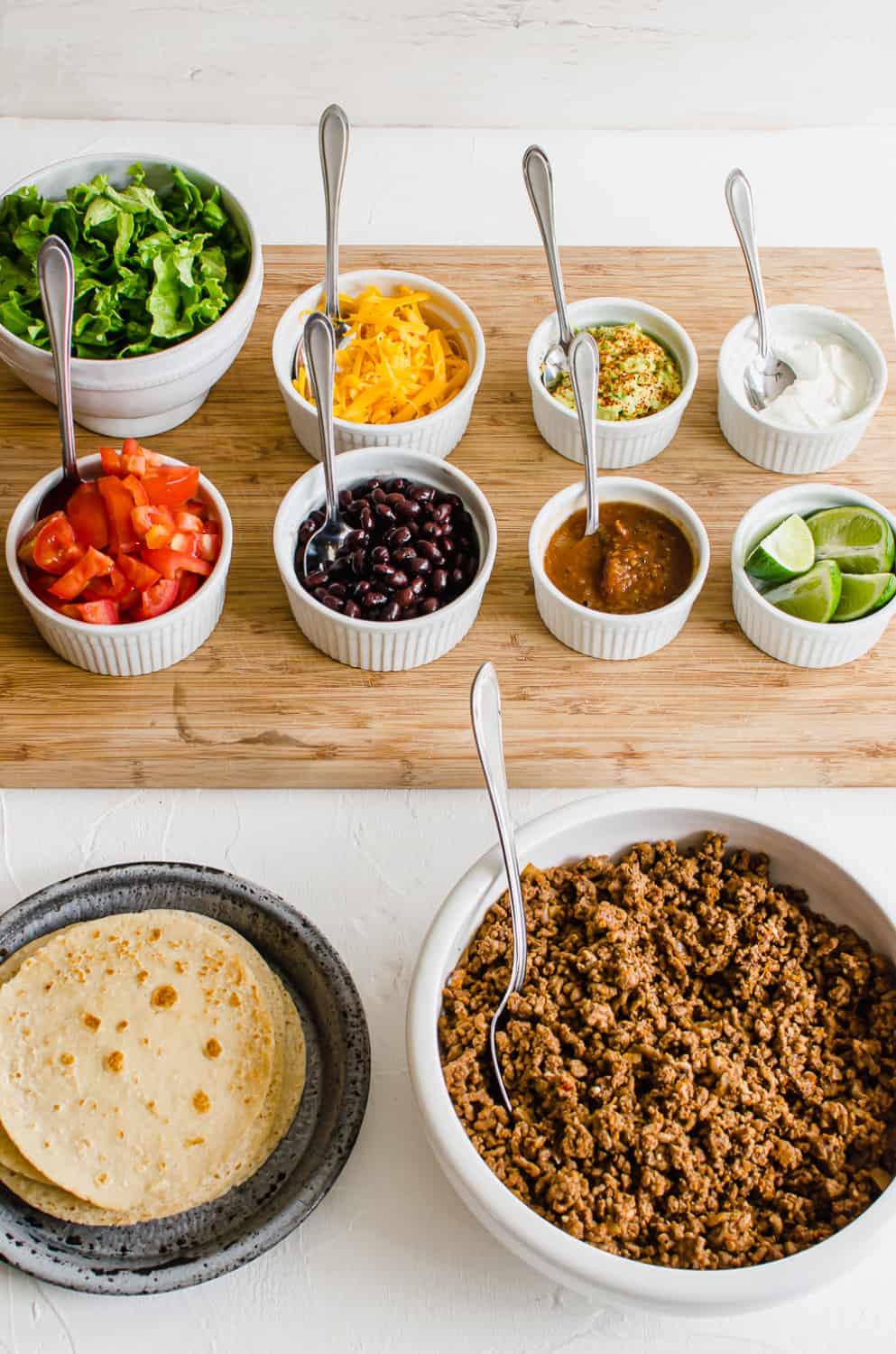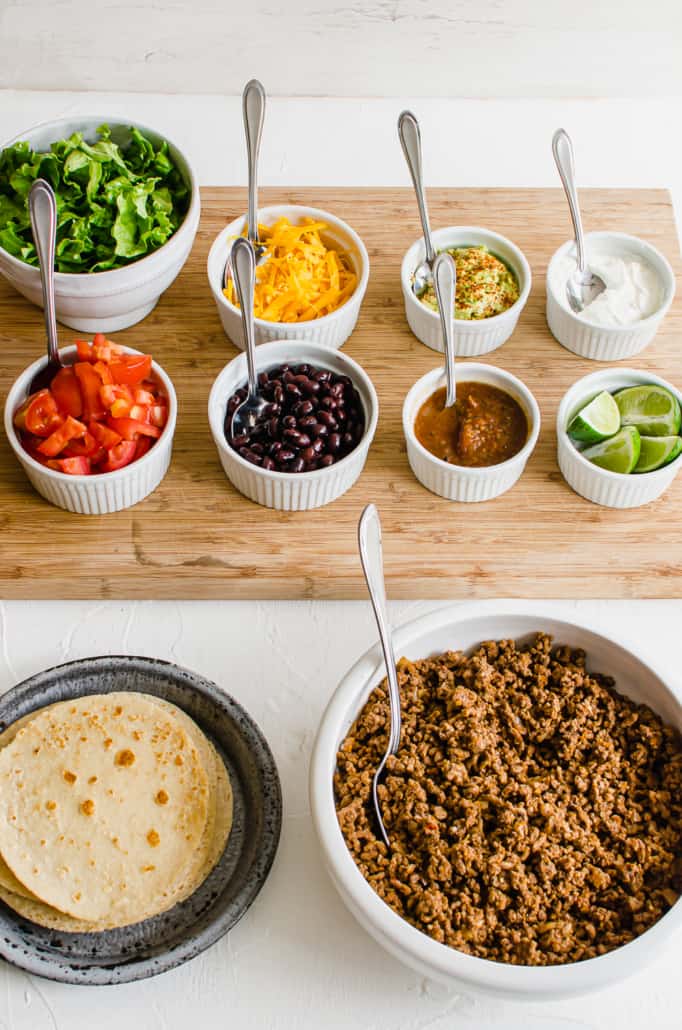 Making Beef Taquitos with a roast in the slow cooker is a breeze. The flavorful, tender beef is shredded, mixed with cream cheese & salsa, and then wrapped in a tortilla. Once prepped, they can be baked right away or frozen for later.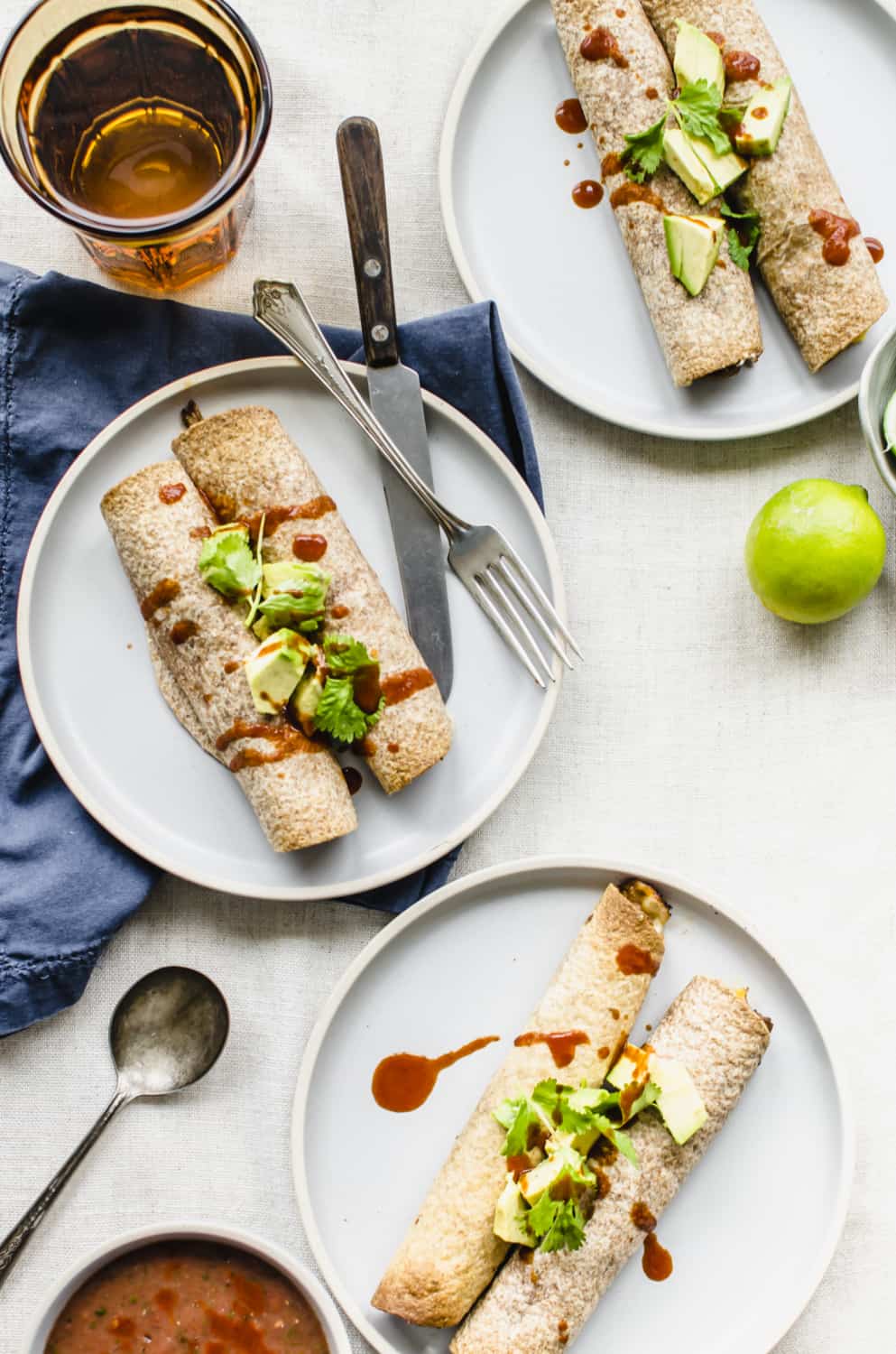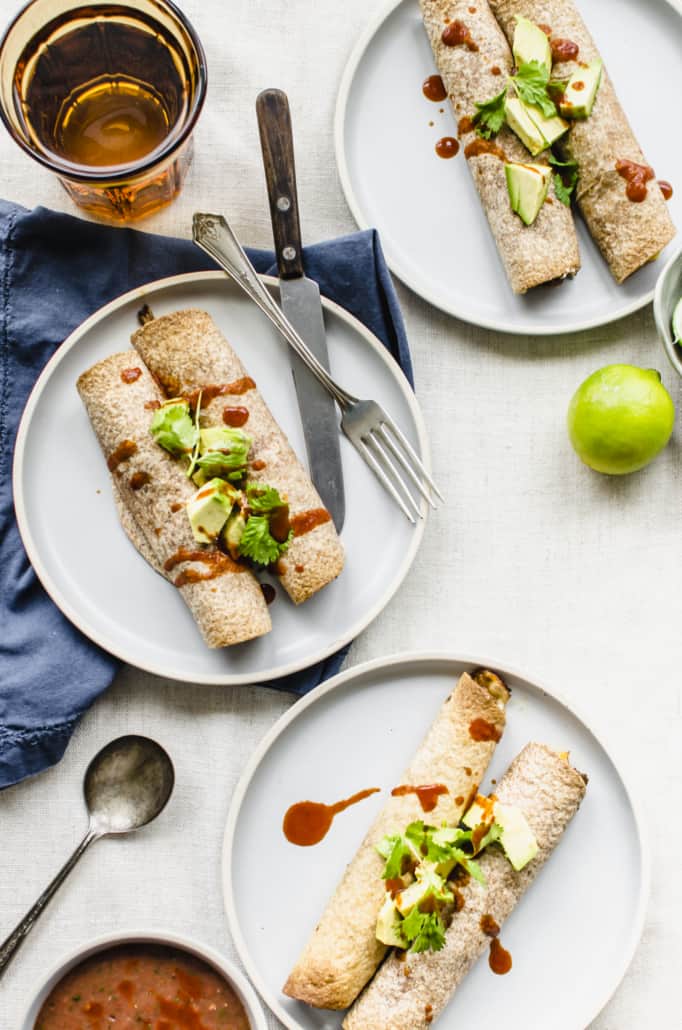 With only 4 simple ingredients, you can have a batch of Shredded Beef Tacos slow cooking in your crockpot (or Instant Pot) in minutes. This Mexican shredded beef packs a TON of flavor and will fall apart after a full day of cooking.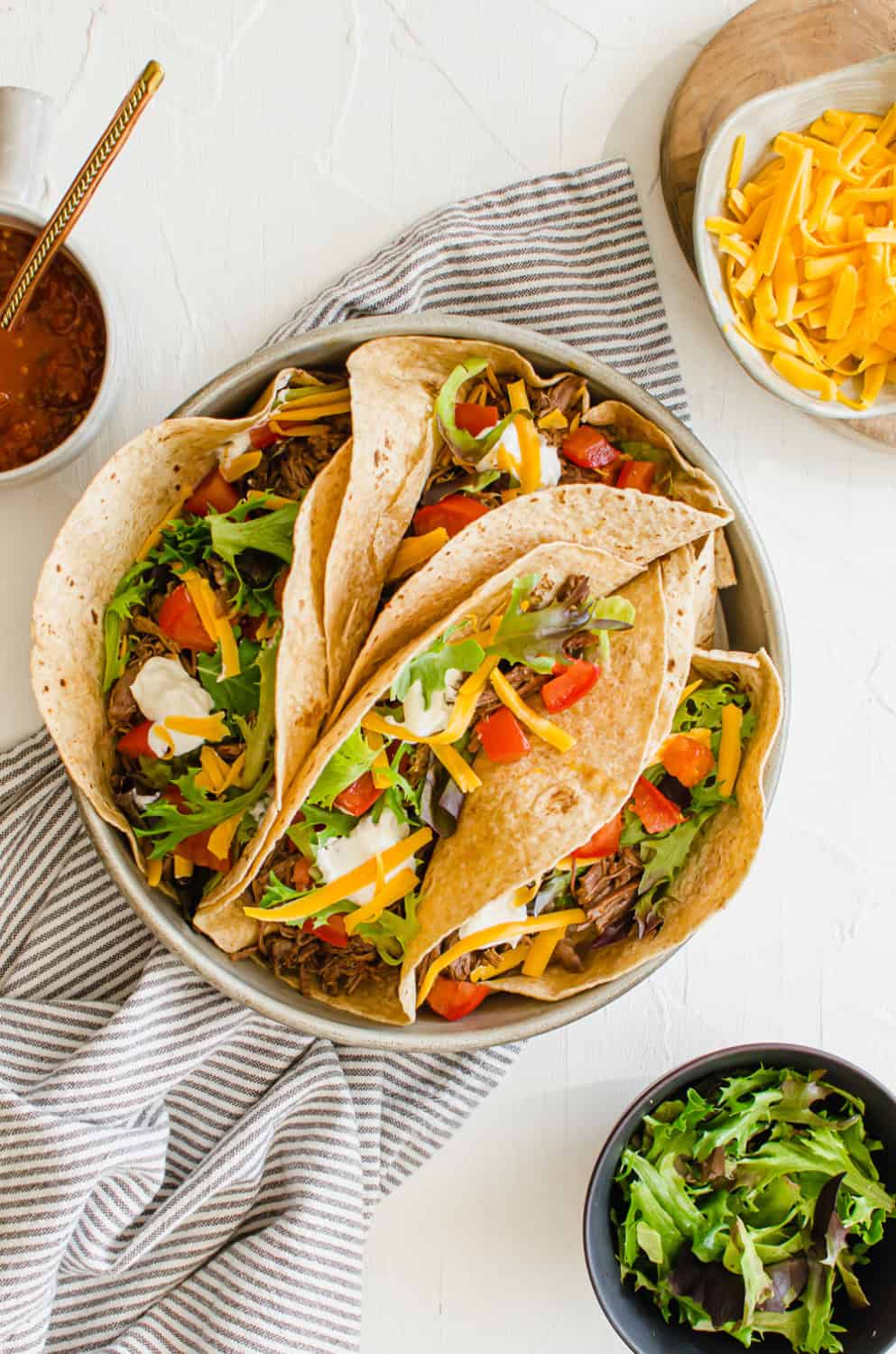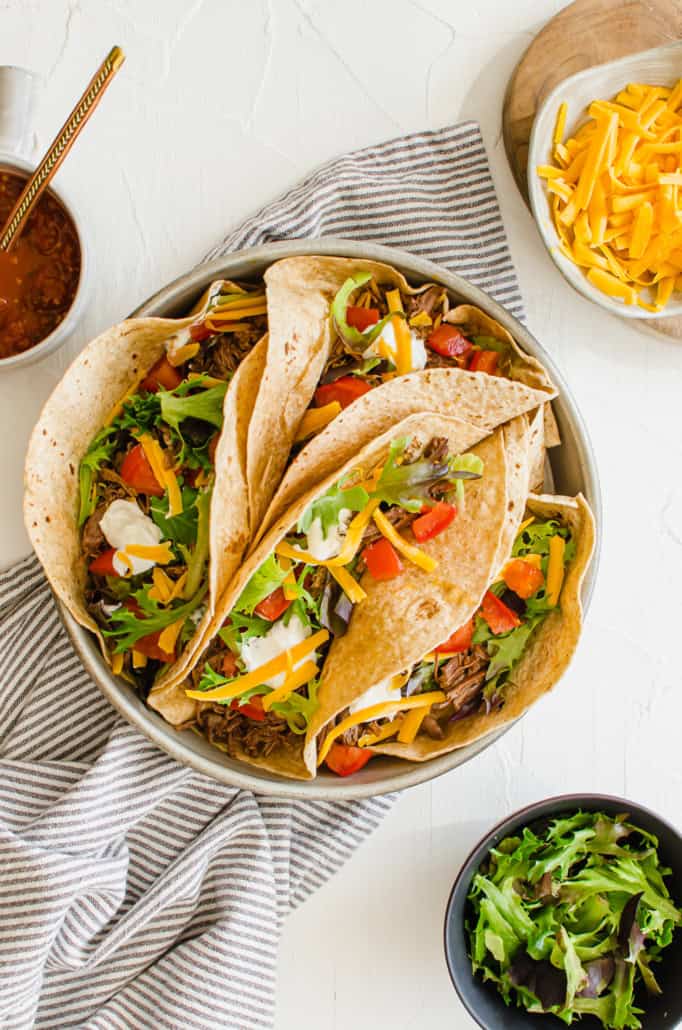 Turn leftover shredded beef tacos into nachos the next day! This upped the nacho game for our family. (Or make nachos with ground beef using this recipe.)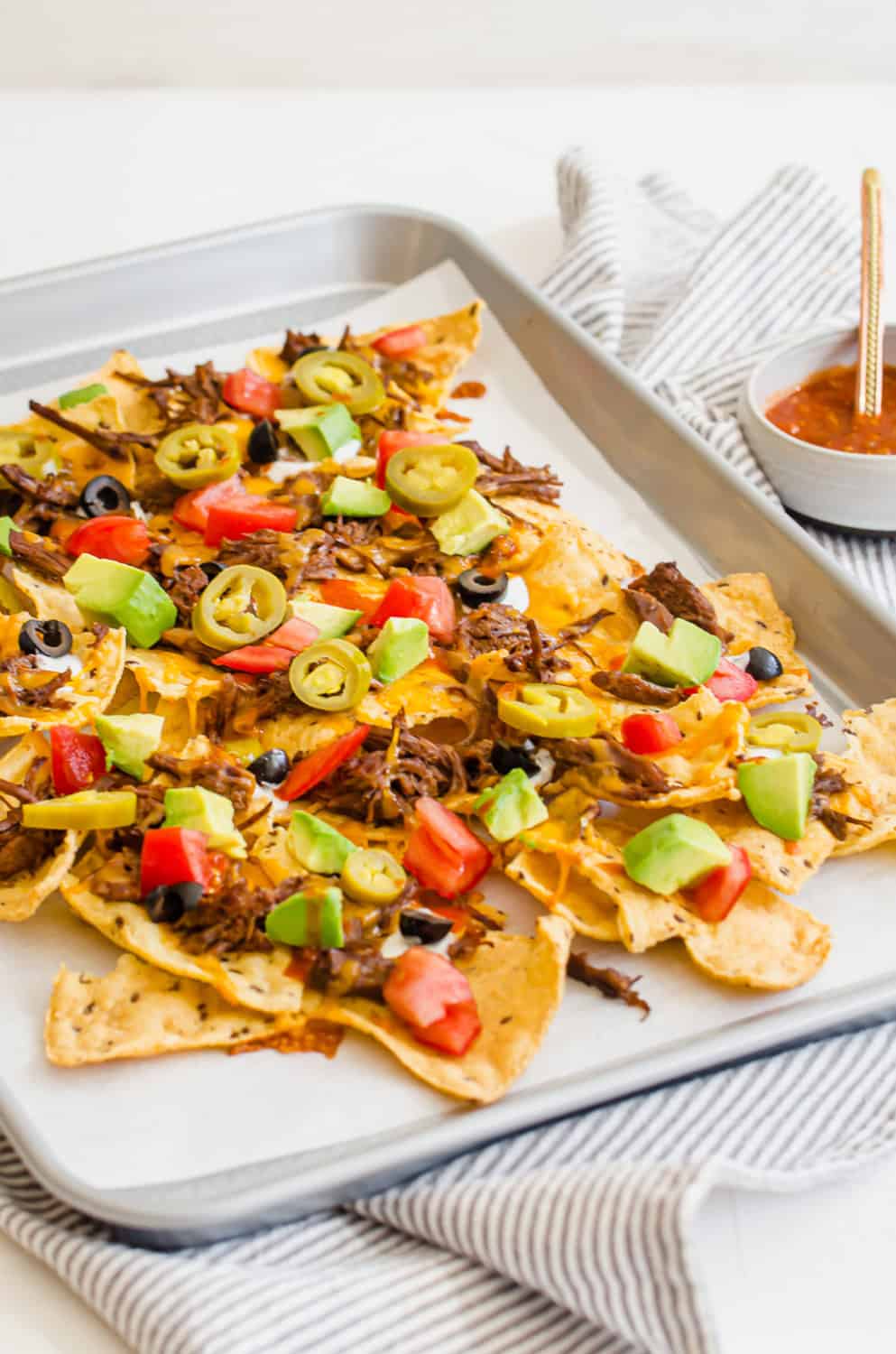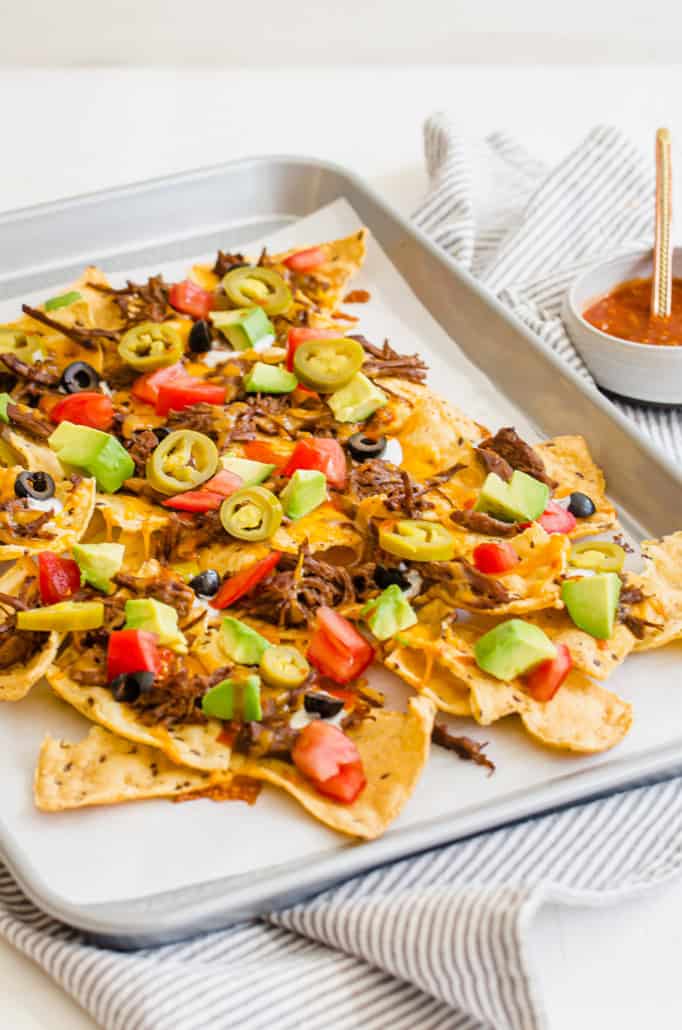 A great go-to weeknight dinner that tastes like restaurant quality. They're quick to assemble, easily customized to your taste preferences, and a meal that all ages enjoy.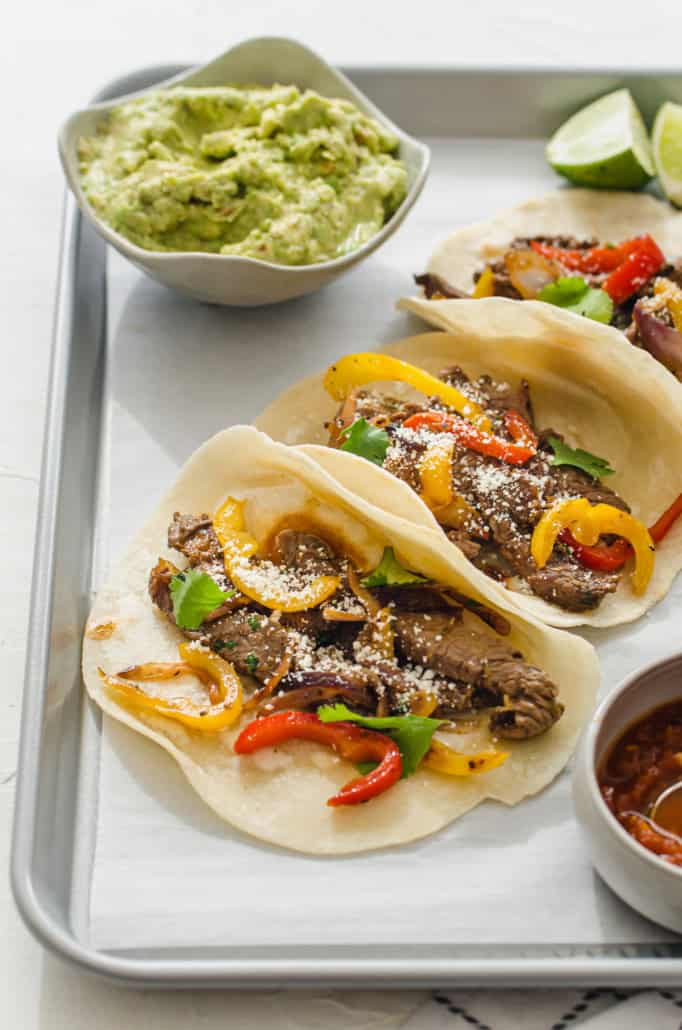 These healthy bell pepper nachos are a low-carb, keto-friendly healthy nacho recipe with ground turkey and mini bell peppers. They are a perfect game-day appetizer that your friends will be crazy about!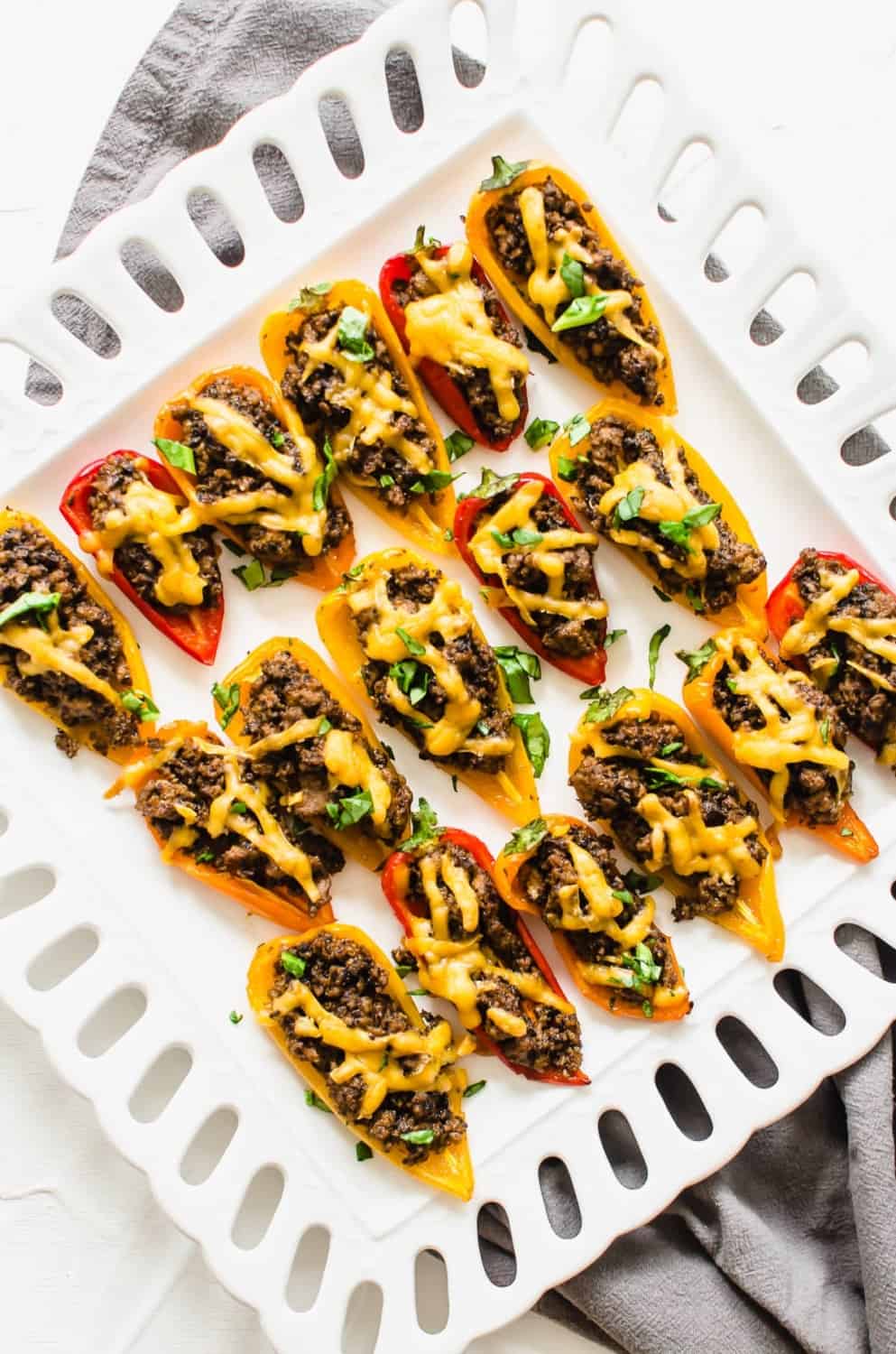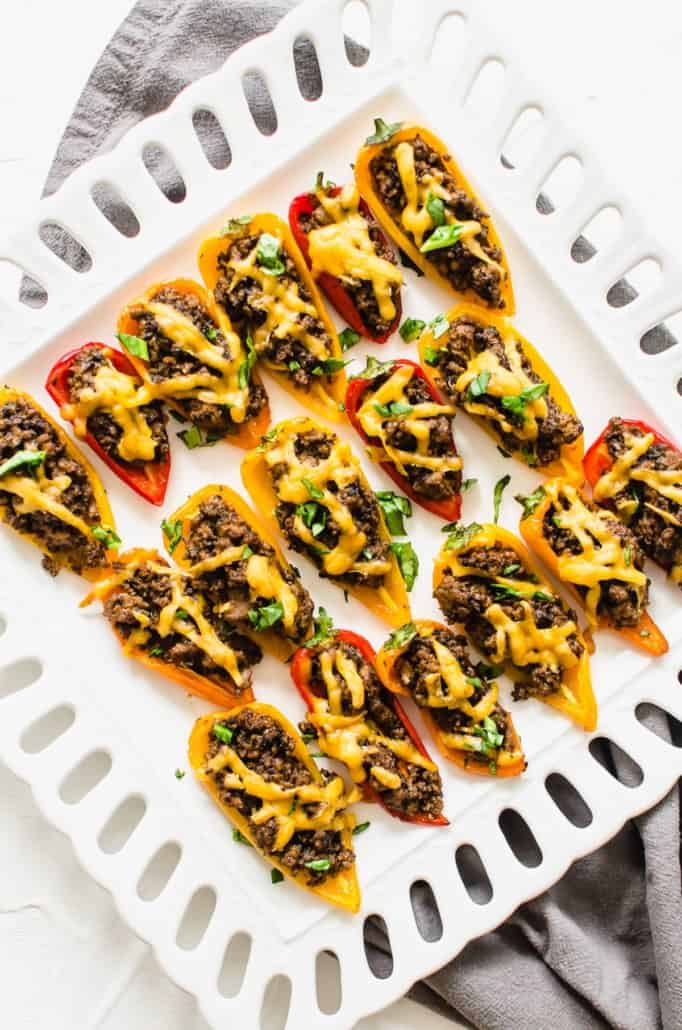 ---
Mexican Recipes: Soups
This is the only Mexican Soup recipe you'll ever need. I've been making a variation of this soup for my family and guests for years.
This soup is not only gluten-free and dairy-free, but it freezes beautifully either before cooking or after cooking. Packed with fresh flavor, the veggies give it that fiesta vibe that everyone will love.
This dump and go soup couldn't be easier! Make it on the stove, in the slow cooker, or the Instant Pot. I made this regularly to freeze in individual portions for healthy lunches.