This post may contain affiliate or sponsored links. Please read our disclosure policy.
Chicken Fajita Casserole is a delicious and easy-to-make Tex-Mex inspired dish that combines the flavors of tender chicken, sautéed veggies, salsa, and spices. The filling is wrapped in a warm tortilla and then baked under a blanket of cheese until melted and bubbly. It's a satisfying, freezer-friendly meal that's perfect for busy weeknights or casual gatherings.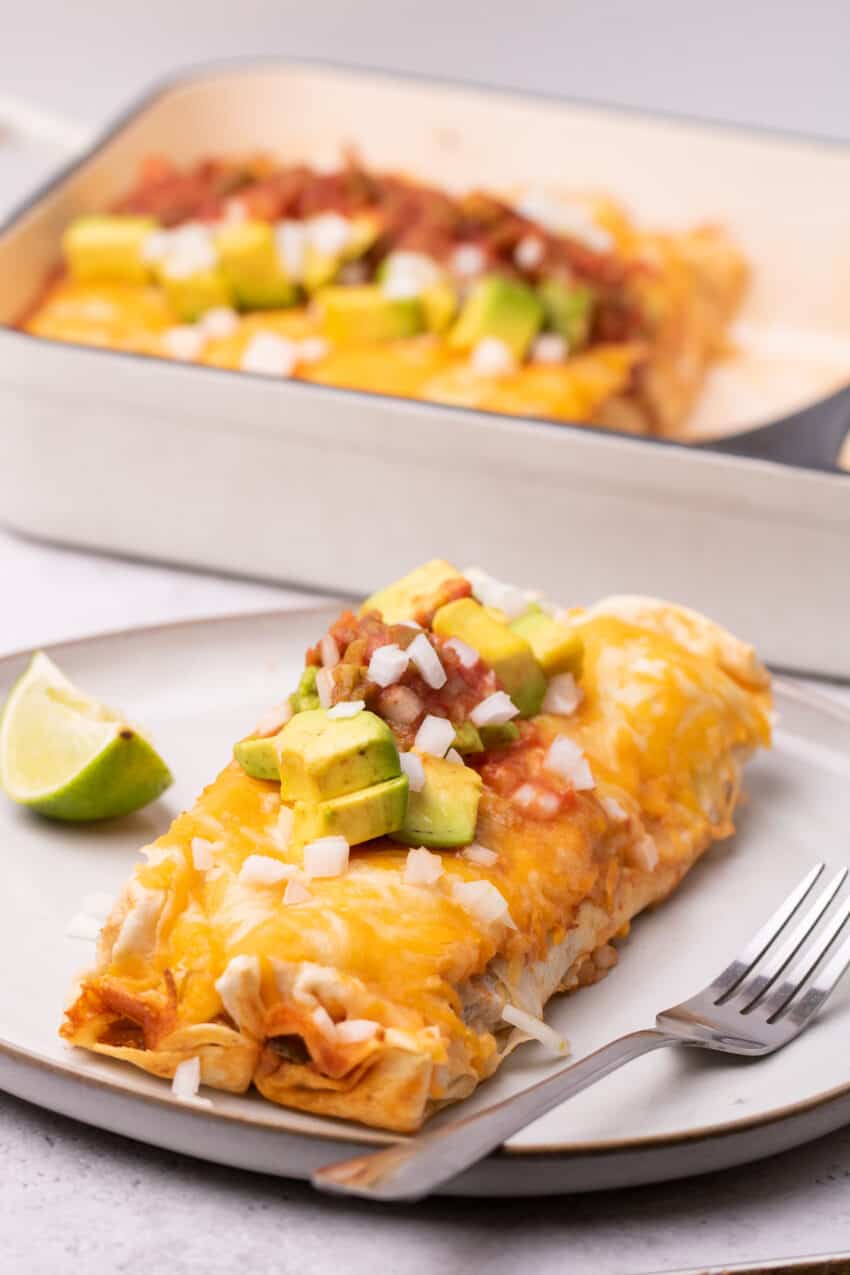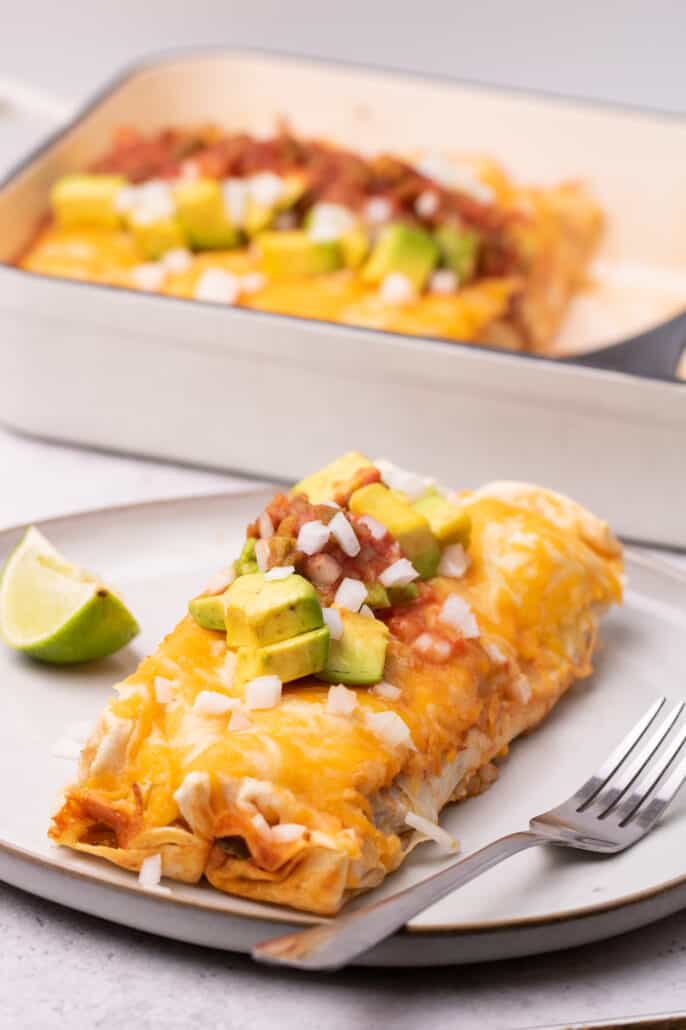 About This Recipe
Confession: Rachel and I had the hardest time figuring out what to call this recipe.
Chicken and Veggie Burritos? Baked Enchiladas? Chicken and Veggie Enchiladas? Chicken Fajitas?
We just couldn't quite capture what these were, because they are a wonderful combination of all things Mexican.
We ended up landing on Chicken Fajita Casserole. It's been a long-time family favorite. In fact, the night before my husband's knee surgery, I told him I'd make any dinner he wanted. His request? You're reading about it right now.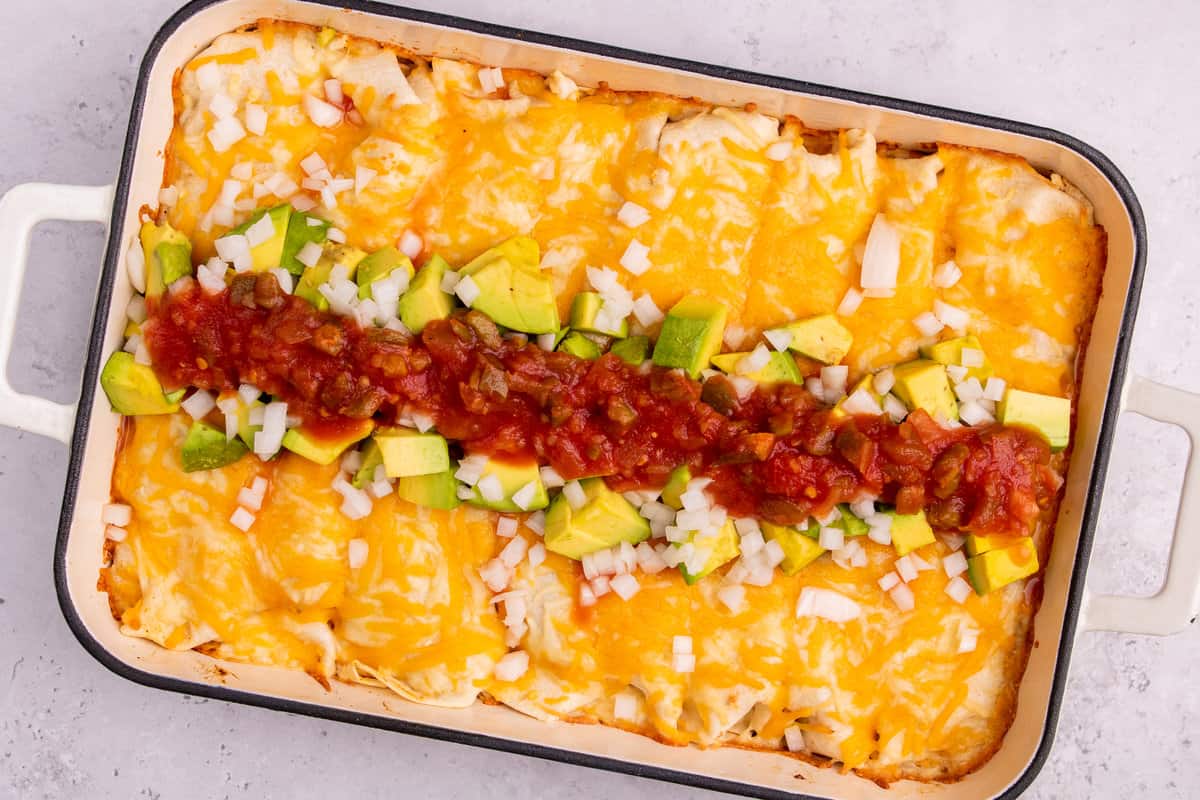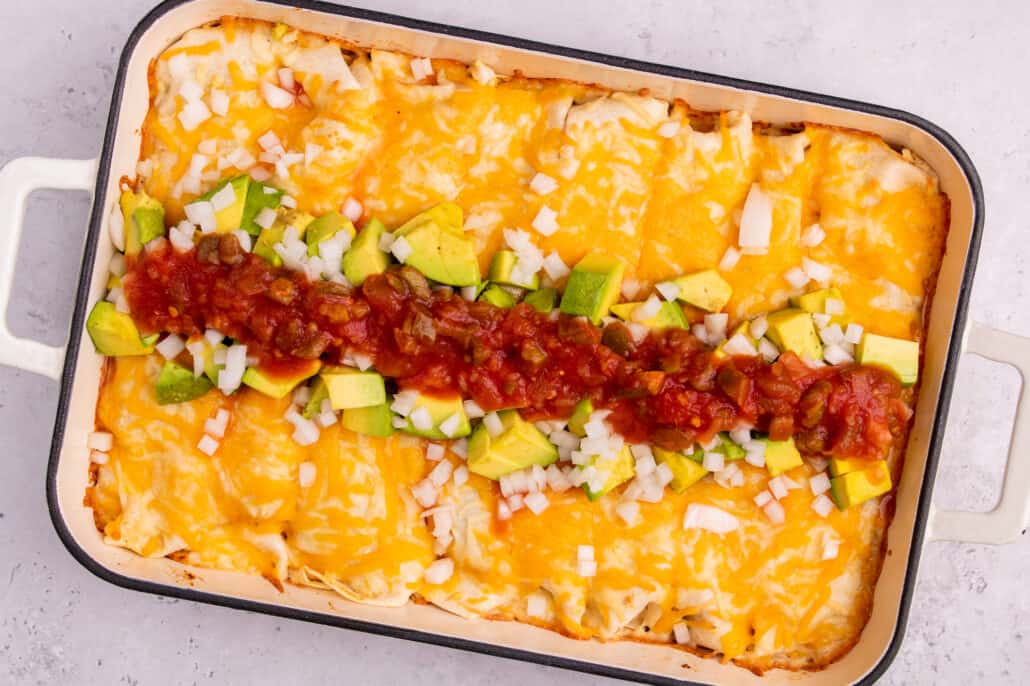 Olive or avocado oil – We prefer these oils because they are made with cleaner ingredients.
Boneless, skinless chicken breasts – Here is how I get these delivered to my doorstep.
Onion – White or yellow onion will work.
Bell peppers – Any color works.
Minced garlic
Corn – Canned corn that's been drained or 5-6 ears of roasted corn.
Salsa – Your choice of heat level.
Taco seasoning – Try our homemade taco seasoning.
Shredded cheese – Mozzarella, cheddar, or Monterey Jack are good choices.
Tortillas – Grab the 8-inch, taco-sized ones.
Optional toppings: Guacamole or avocado chunks, salsa, sour cream, diced red onion, and cilantro.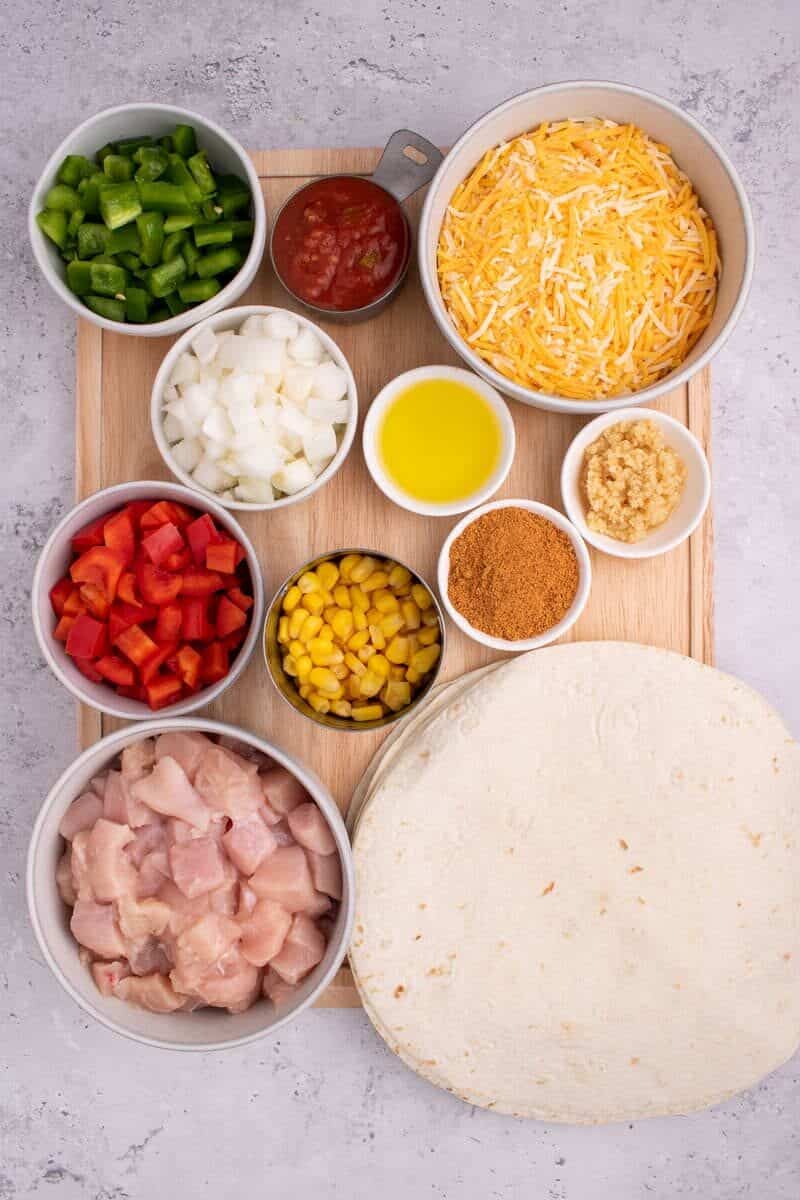 Step-by-Step Tutorial
We always aim to strike a balance between making recipes super easy and super delicious at the same time. Here is how this one comes together in a flash but still packs some serious flavor!
Sauté the Diced Veggies and Chicken
To start making the filling, you will sauté your diced veggies and then the chicken.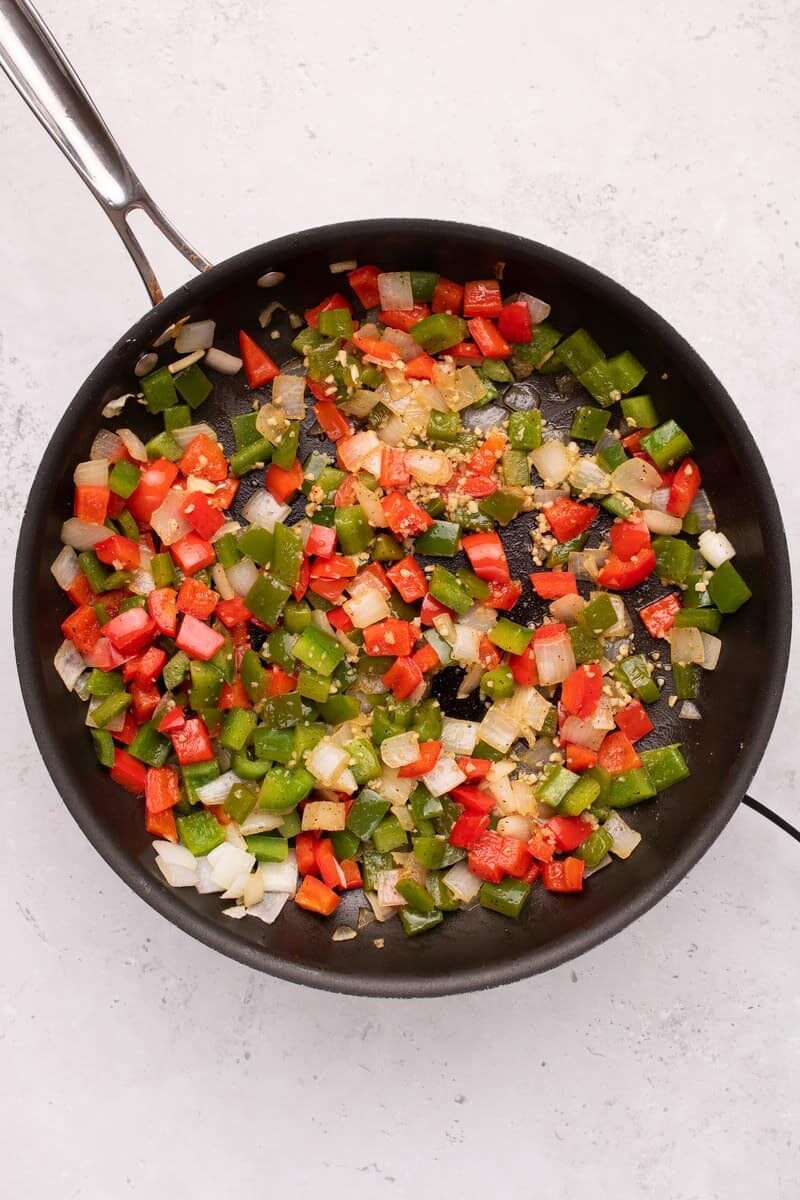 Make the Filling & Assemble
Stir together the cooked veggies, chicken, corn, salsa, and taco seasoning until well combined.
To each tortilla, add 2 tablespoons of cheese and a generous half cup of the chicken mixture into each one.
Roll each one up and place them side by side in the baking dish seam side down.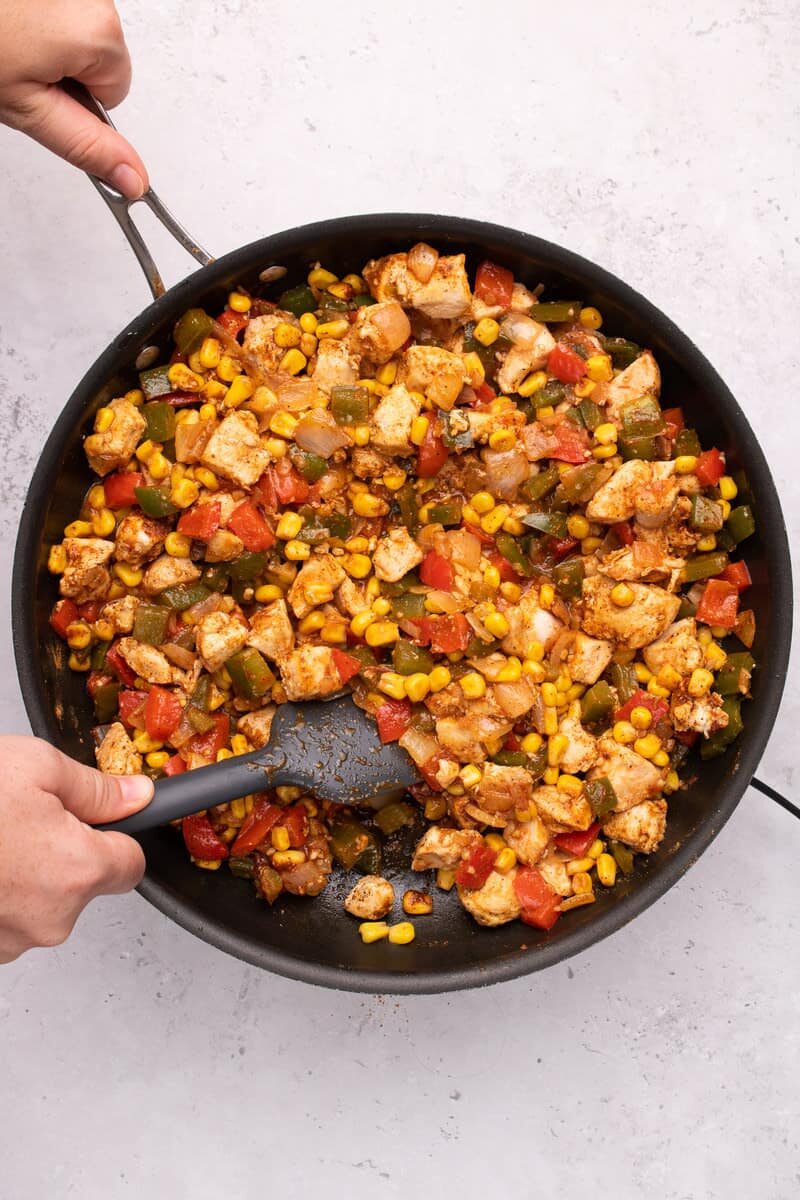 Bake the Fajita Casserole
After sprinkling a generous layer of cheese over the assembled fajitas, you will pop them in the oven.
You will pull out a delicious crowd-pleasing casserole that your family will want over and over again.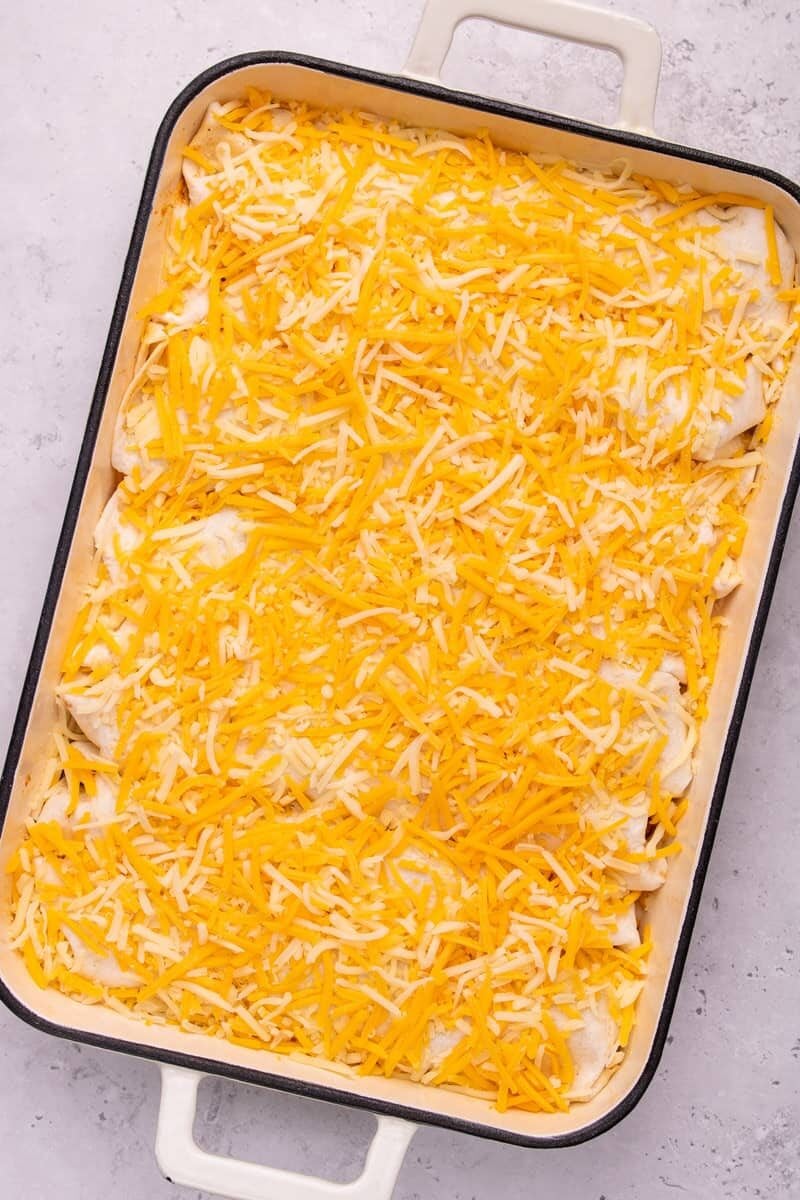 Tip: Freeze Leftover Tortillas
FAQs
Is Chicken Fajita Casserole spicy?
It really depends on the amount and type of spices and salsa used. However, you can easily adjust the level of spiciness to your preference. The tortilla and cheese really mellow out some of the spicy factor, so overall I wouldn't consider this a spicy recipe.
Can I make it ahead of time?
Yes, you can assemble the casserole ahead of time and refrigerate it until ready to bake. Alternatively, you can freeze it before baking. More freezer meal instructions below.
Can I use a different type of meat?
While I haven't personally tried anything besides chicken breast, I see no reason why beef or ground chicken wouldn't work. We use the same concept in our Chicken and Steak Fajitas recipe so I know the Mexican flavors play nice with both types.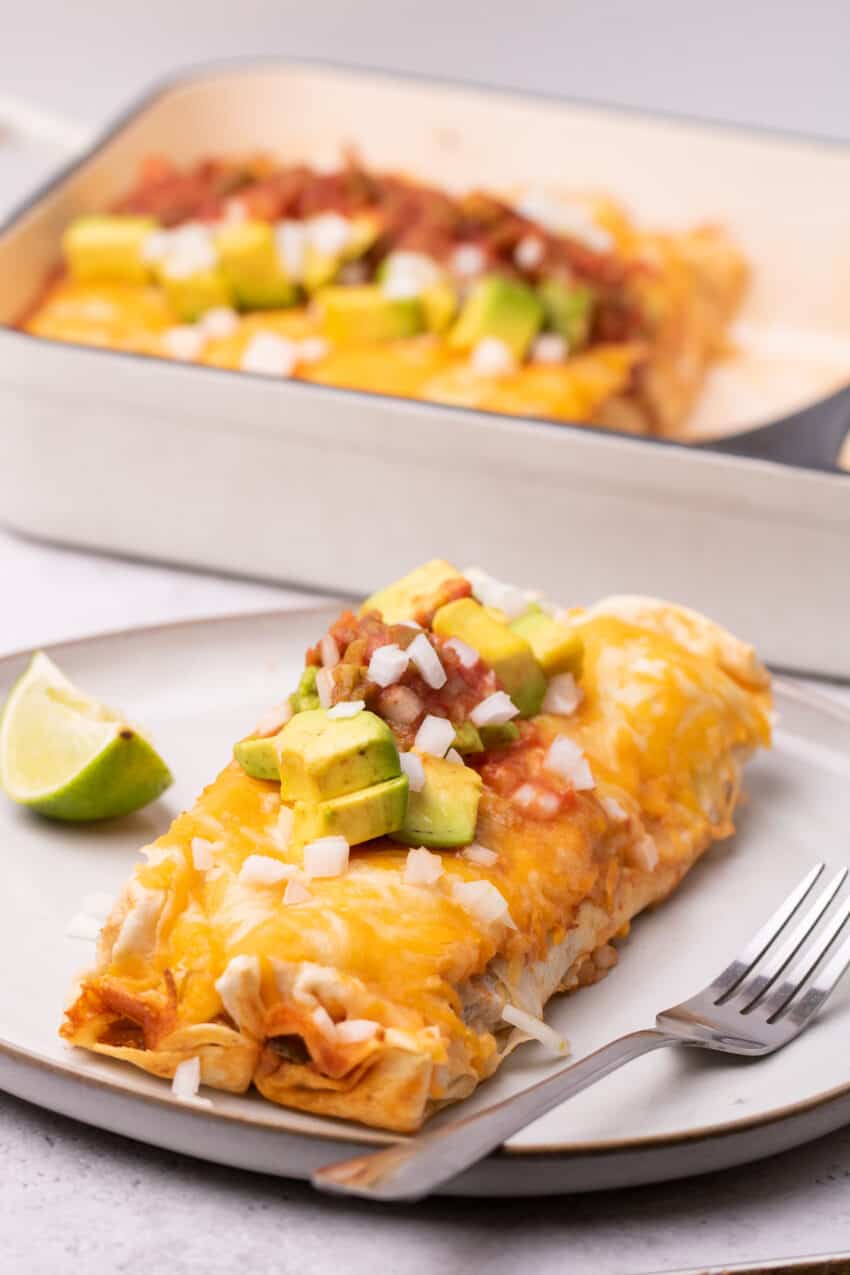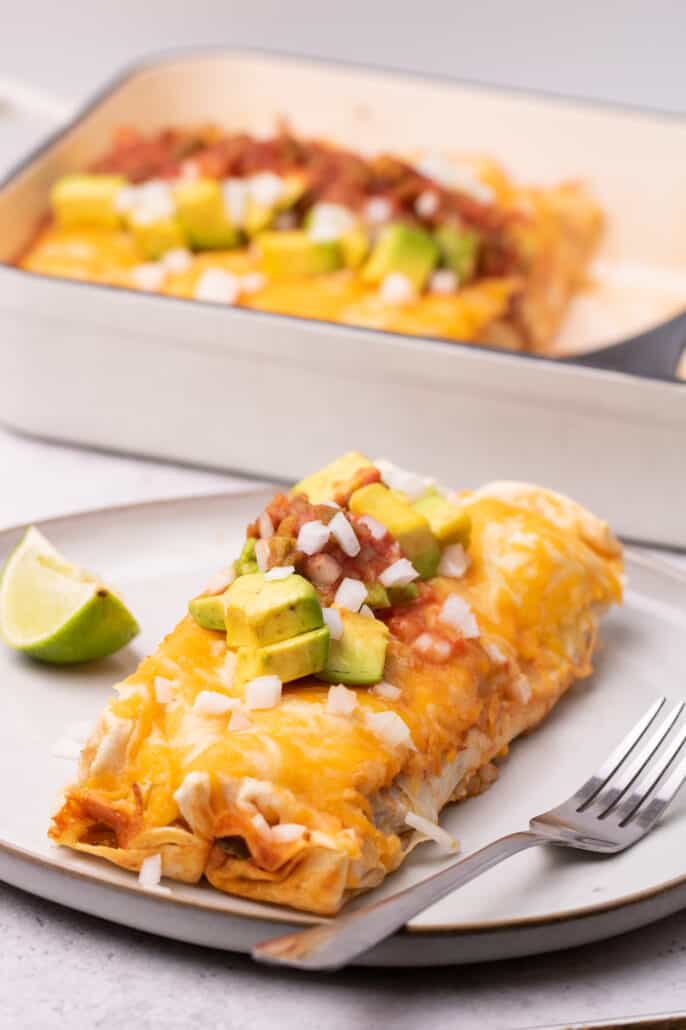 Make It a Freezer Meal
You've come to the right place if you're looking for make-ahead freezer meals.
Not only have we written two freezer meal cookbooks, but we also have some amazing 1 Hour Freezer Prep Plans that walk you through how to make 6 meals in one hour.
Here's how to make this casserole into a freezer meal that will taste like a fresh meal…
Freeze Casserole For Later: Follow Steps 1-6 (skip the preheating step). Cover the casserole dish tightly in a few layers of plastic wrap or foil, squeezing out any excess air. Label and freeze.
Prepare From Frozen: Thaw in the fridge for 24-48 hours. Follow Steps 7-8.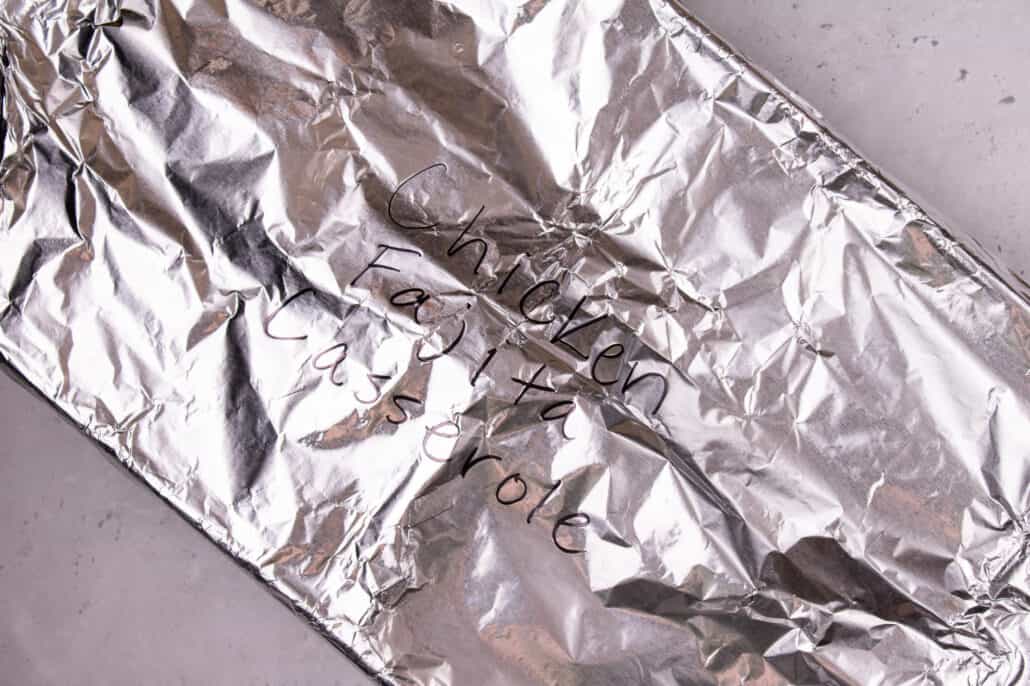 More Chicken Casseroles to Try
If you like this casserole, you're sure to love some of these other favorite chicken casseroles: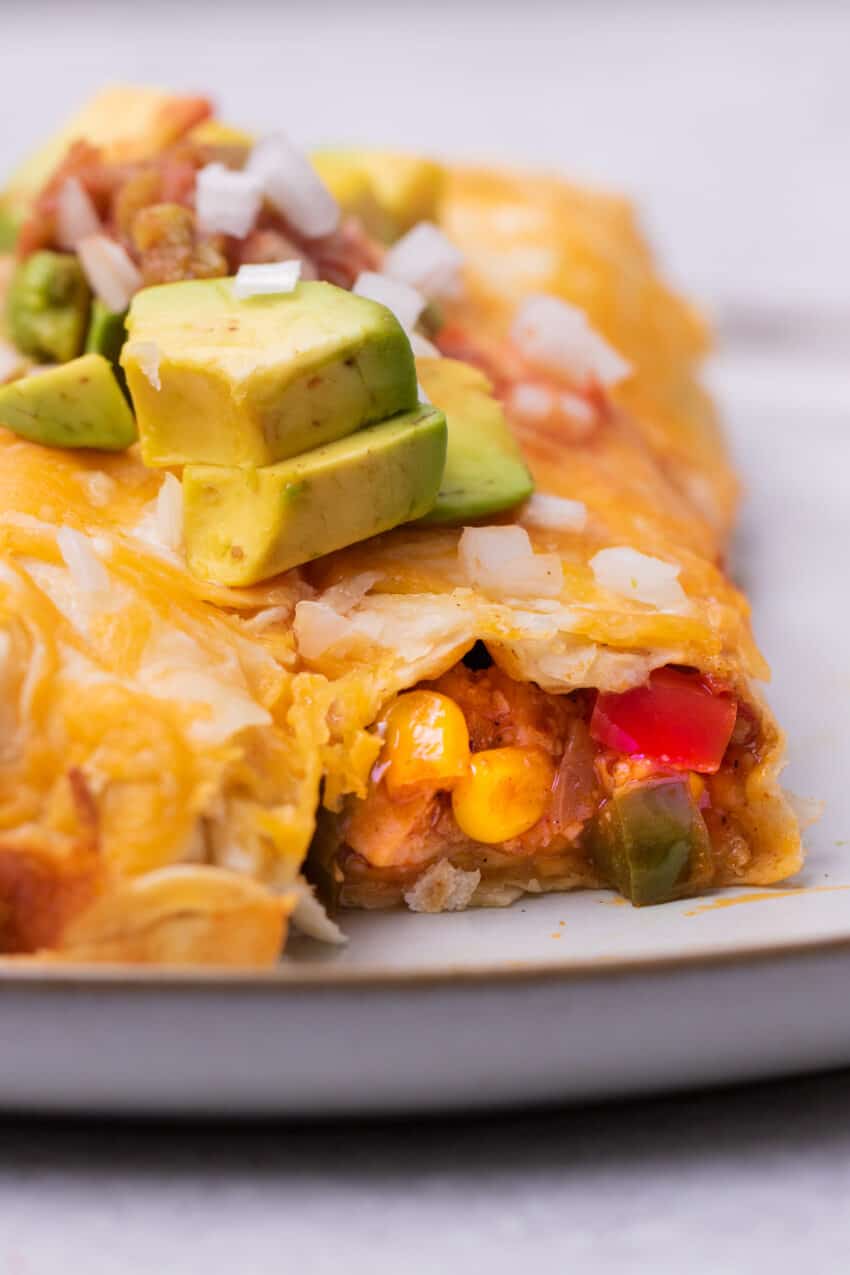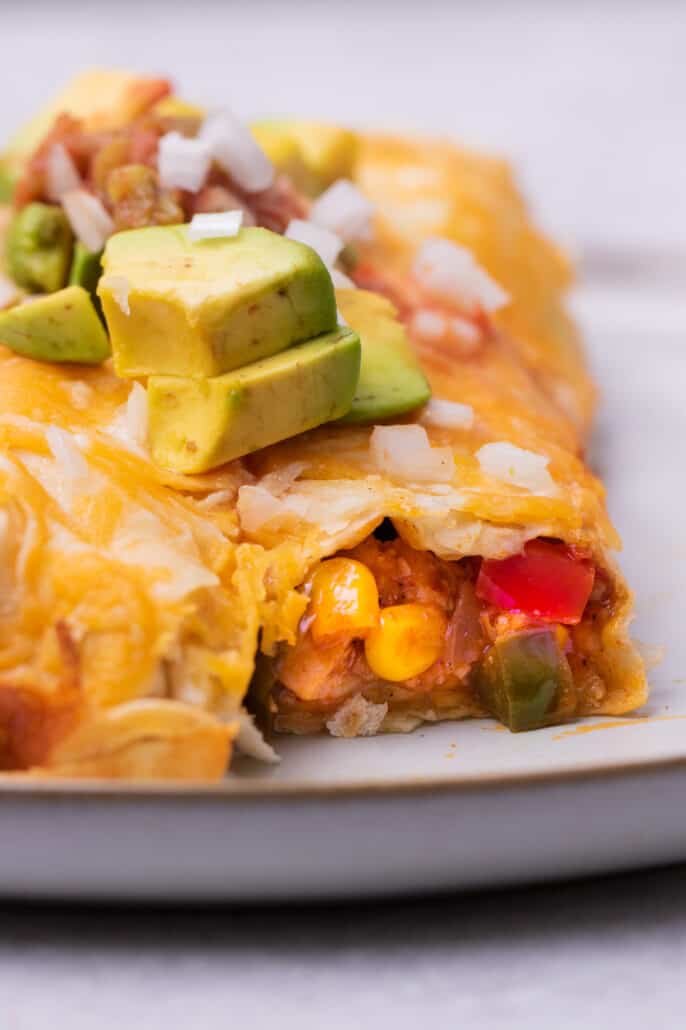 Did you make this? Snap a photo and tag us on Instagram at @thrivinghome so we can see your creations and cheer you on!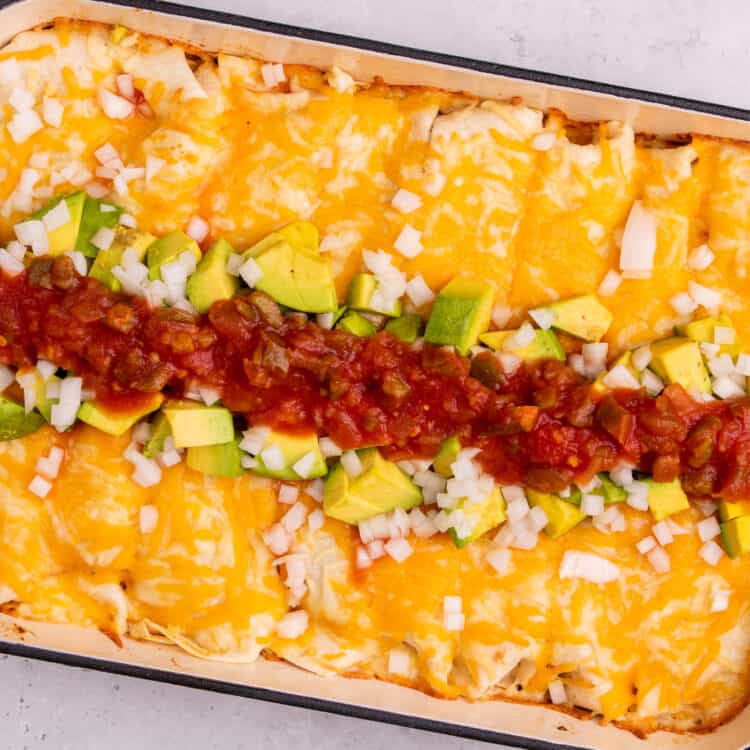 Chicken Fajita Casserole
One of my favorite, family-friendly dinners: Chicken Fajita Casserole is freezer-friendly and delicious.
Prep:
20 minutes
Cook:
15 minutes
Total:
35 minutes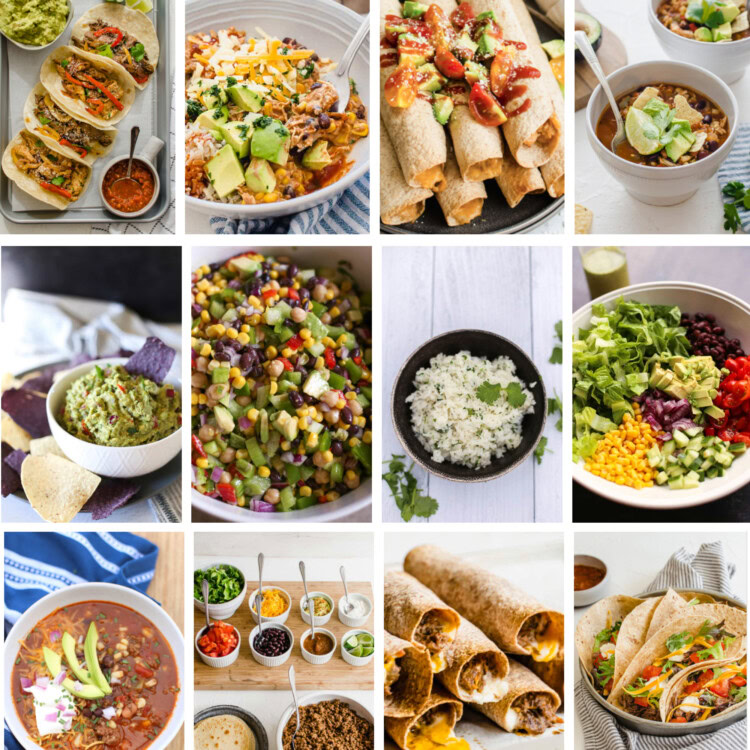 25+ Amazing Mexican Recipes
Looking for more easy, mouthwatering Mexican recipes? Be sure to browse through our round-up of 25+ Amazing Mexican Recipes!
Some of our reader favorites include: