This post may contain affiliate or sponsored links. Please read our disclosure policy.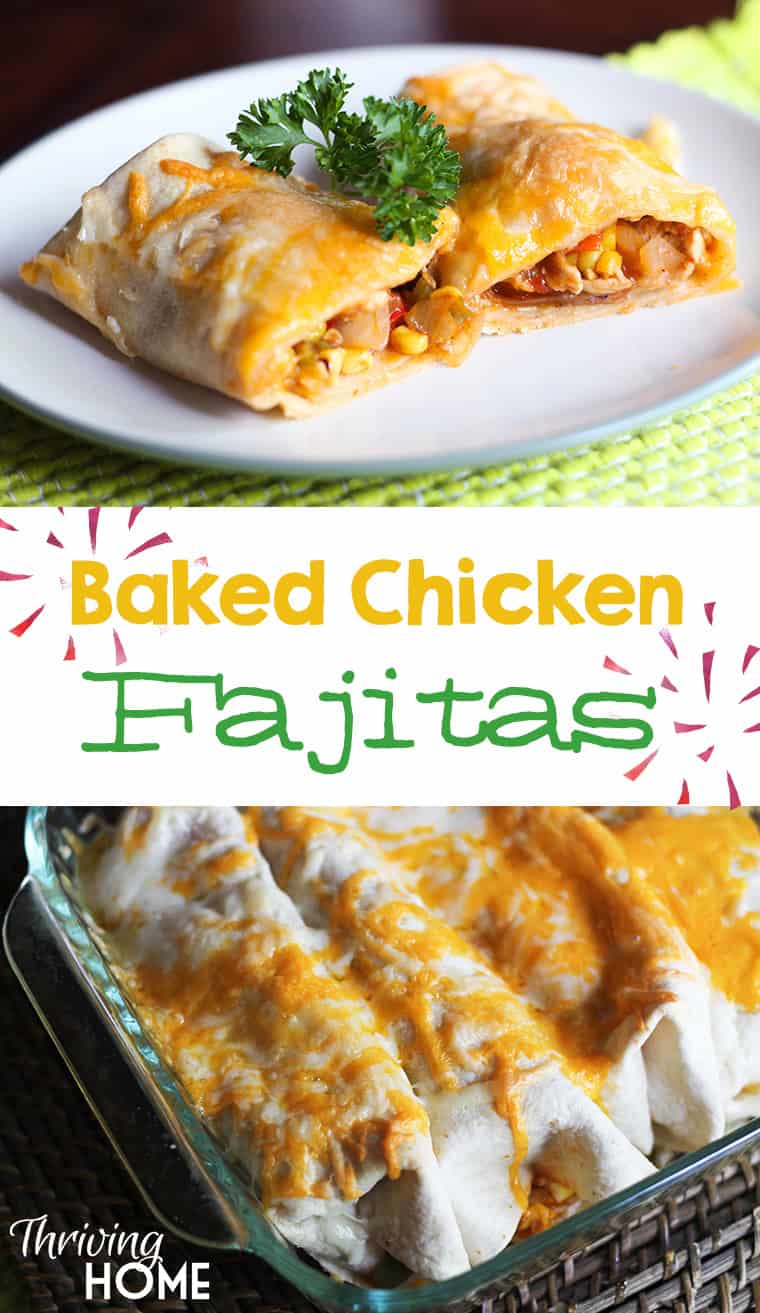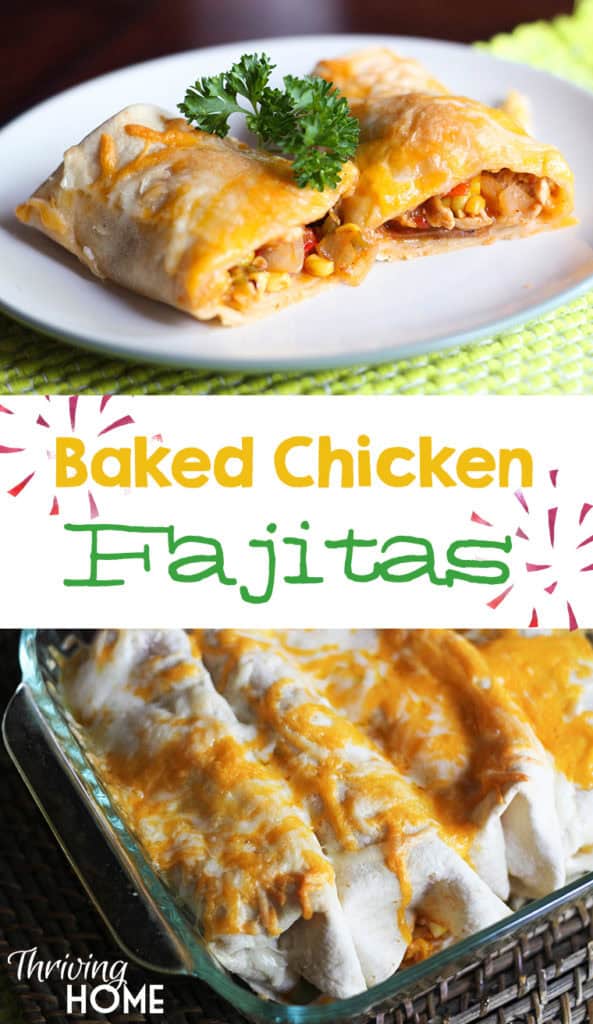 Confession: Rachel and I had the hardest time figuring out what to call this recipe.
Chicken and Veggie Burritos? Baked Enchiladas? Chicken and Veggie Enchiladas? Chicken Fajitas?
We just couldn't quite capture what these were because they are a wonderful combination of all things Mexican.
We ended up landing on Baked Chicken Fajitas. It's by far one of my family's favorite Mexican dishes. In fact, the night before my husband's knee surgery, I told him I'd make any dinner he wanted. His request? You're reading about it right now.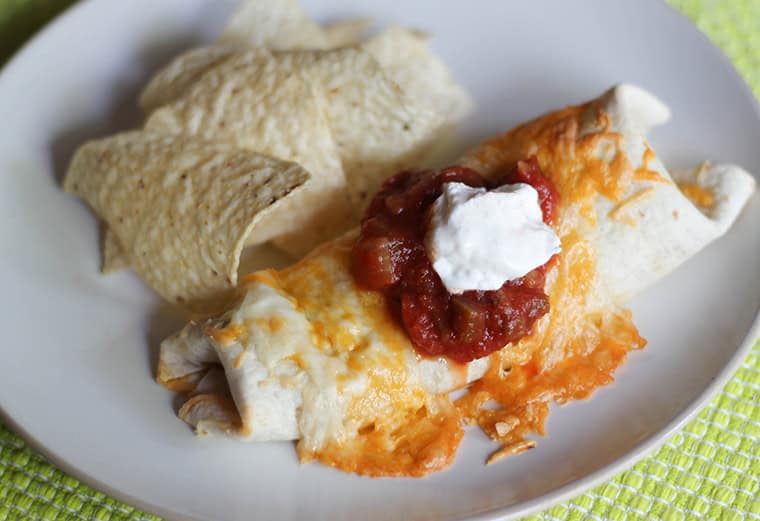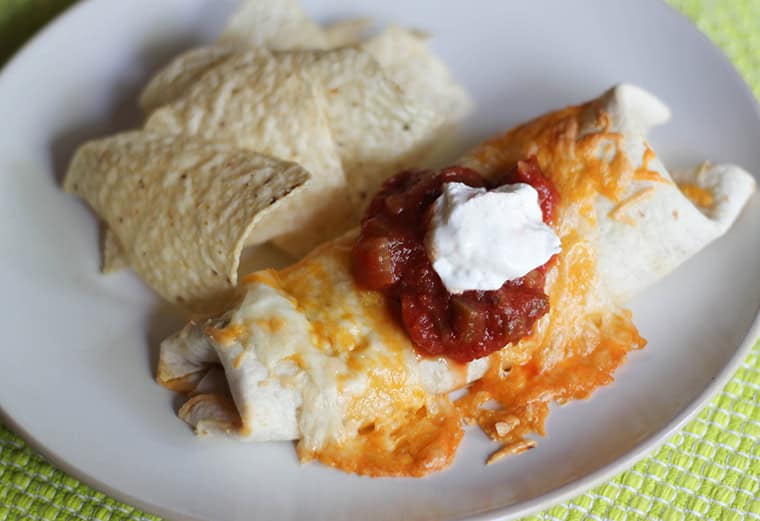 This recipe was born out of our cheesy chicken and black bean enchilada recipe. Since I'm not a bean lover, I dabbled with the recipe. It evolved into a delicious combination of Mexican flavored chicken and veggies wrapped up in cheesy tortilla that is baked to make a flavorful dinner that our whole family loves.
It's so darn good. AND this recipe is freezer friendly. Just follow all of the instructions up until you bake it.
How to Make Baked Chicken Fajitas
Preheat your oven to 400.
Cook up some chicken. You can do this any way you are comfortable with. Bake it, boil it or sauté it. Sometimes I even use leftover roasted chicken. Whatever makes you happy.
When making the recipe this particular time, I diced up some chicken breast and sautéed it in some olive oil and a little garlic salt.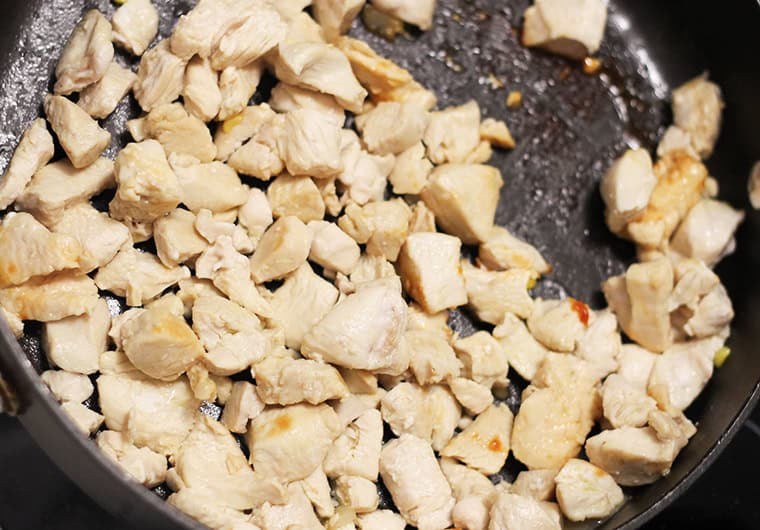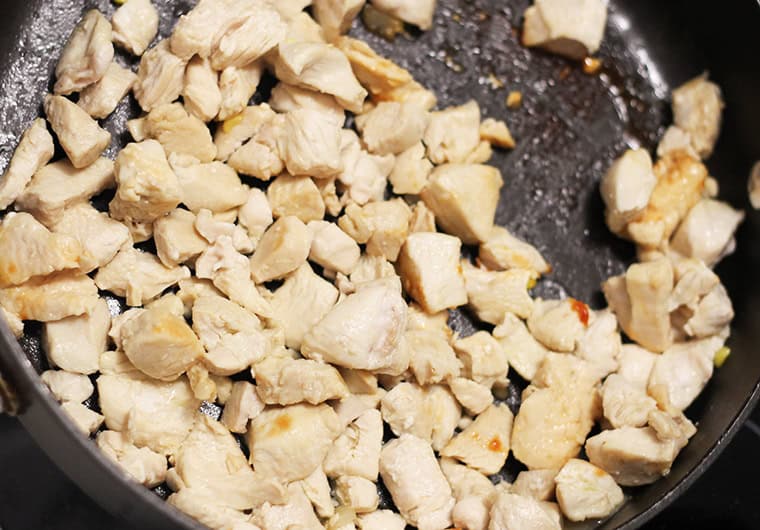 Meanwhile, get some of your veggies sautéing as well. Heat up some olive oil. Add your diced up onions and minced garlic and let it cook a bit. Then add in your bell peppers and corn. Sauté these until they start to get a tad soft.
Another confession—I went a little overboard with the corn in this recipe. Instead of using a can of corn, I cut some off a bunch of leftover grilled corn on the cob. I ended up with more than a thought!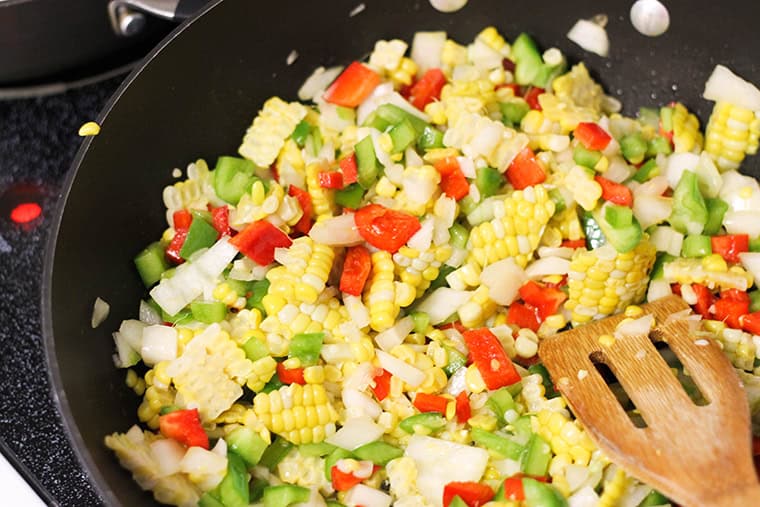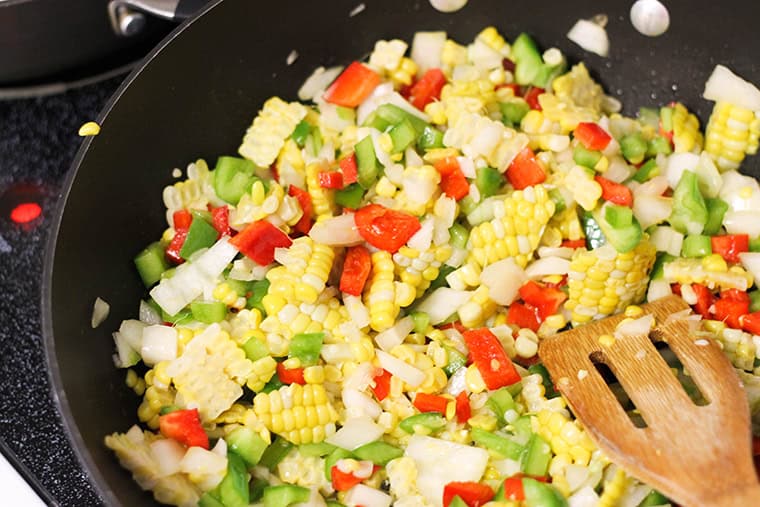 Now add in your chicken, salsa and taco seasoning.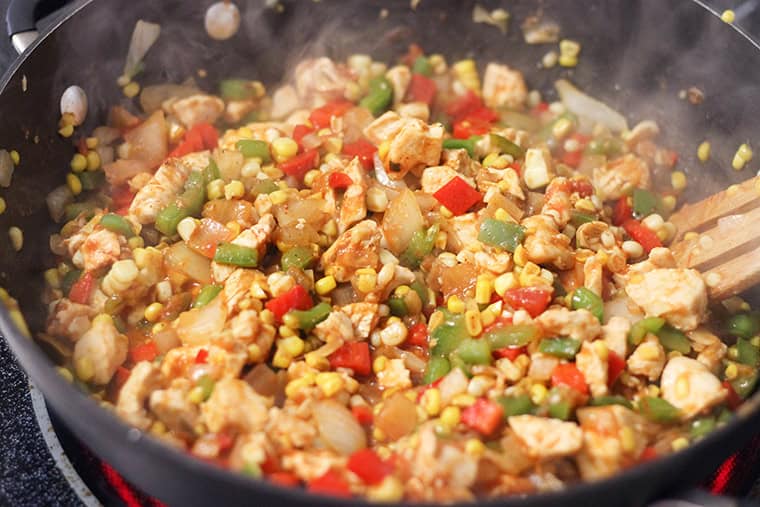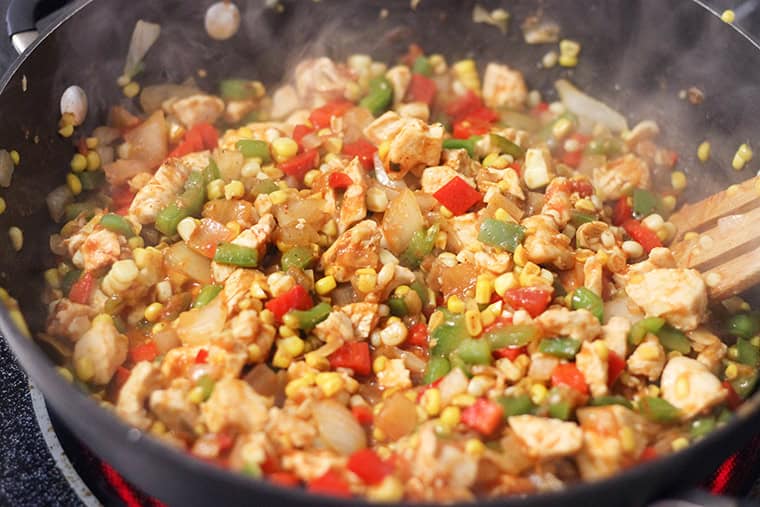 Hello beautiful. You're looking sizzling this evening.
Stir this beatiful goodness around for a bit and then remove them from the heat.
Now you're ready to assemble your fajitas. Sprinkle a little shredded cheese onto a tortilla. You did shred it yourself, right? Here's why you should!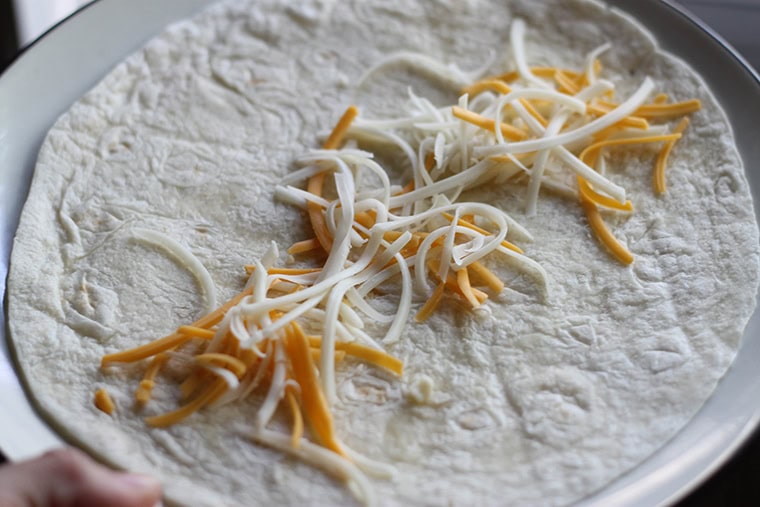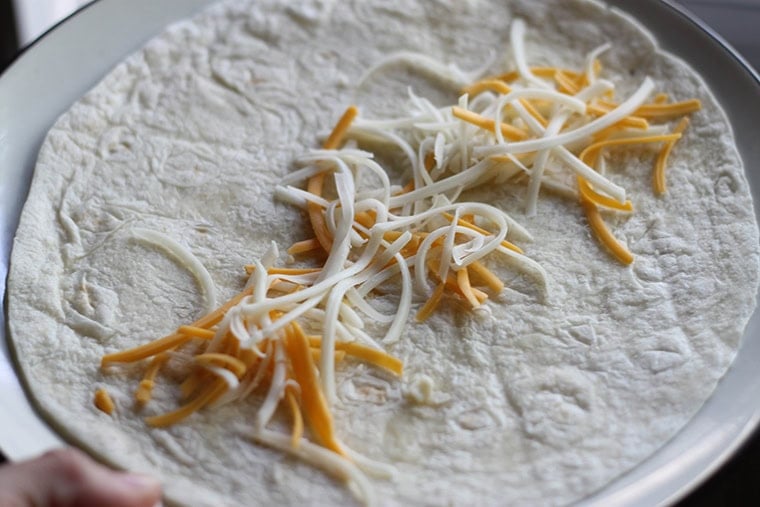 Now scoop some of your chicken goodness onto it as well.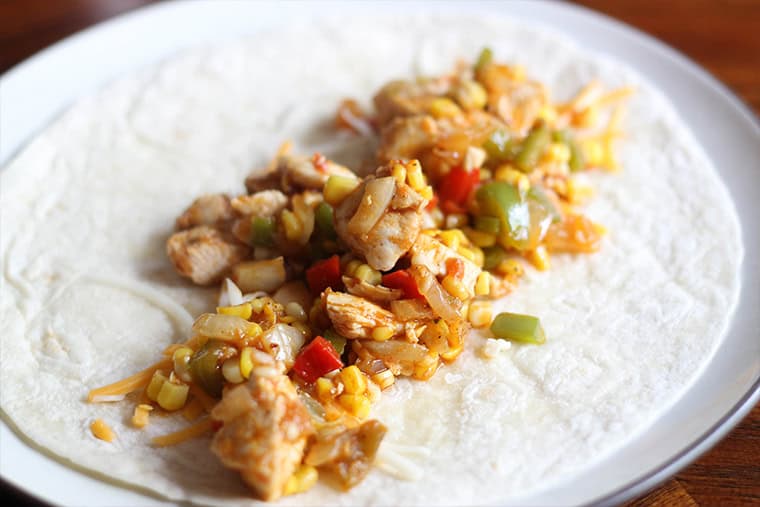 Roll it up and place it a baking dish with the seal of the tortilla faced down.
Repeat until you fill a dish and start the next one. Now the fun part–spread a lovely amount of shredded cheese on top of your rolled-up fajitas.
At this point, you freeze the dish if you wanted to make a freezer meal out of it. The recipe usually makes enough to fill 6 fajitas in a 9×13 and 2-3 more in an 8×8 dish.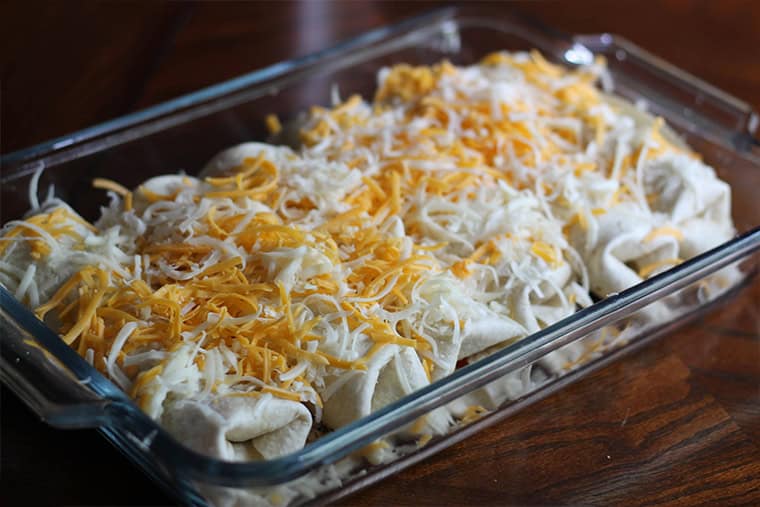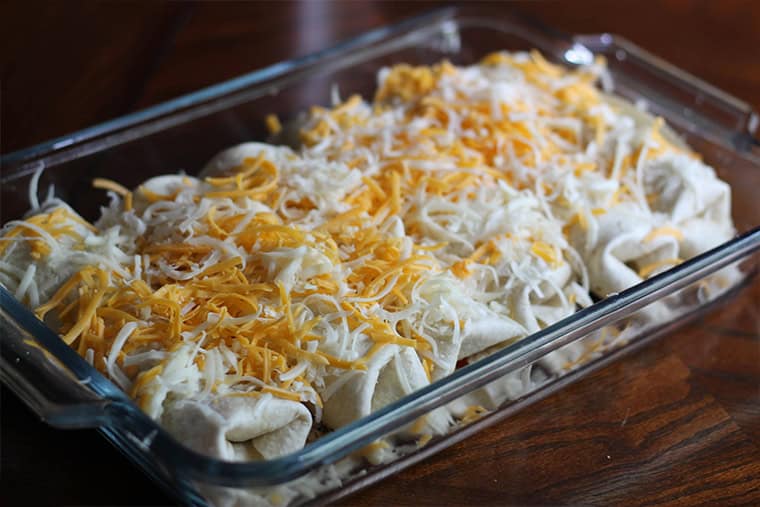 If you're not freezing it, bake at 400 for about 15 minutes, until cheese is nice and gooey.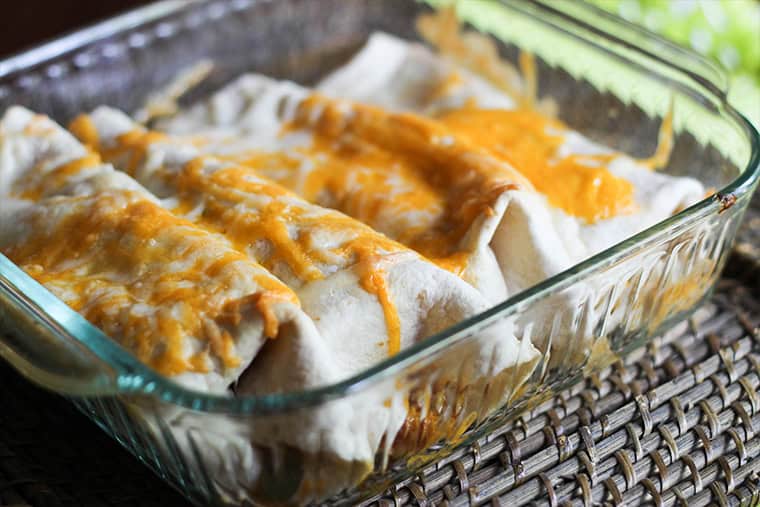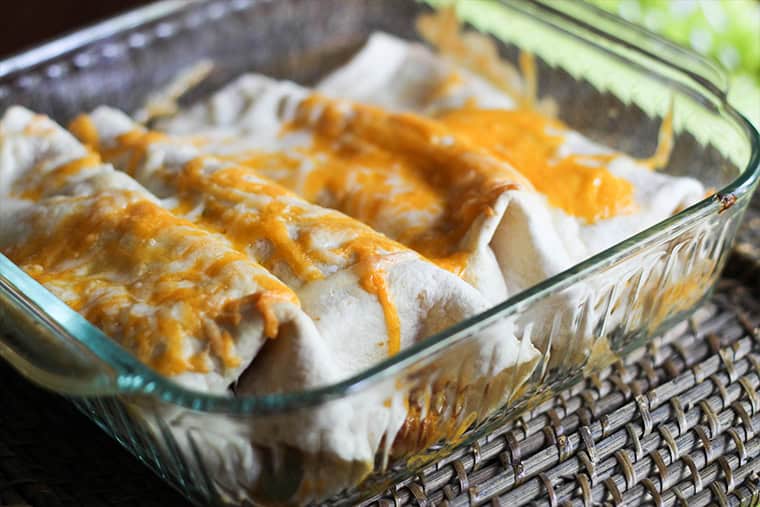 Heaven.
In my mouth.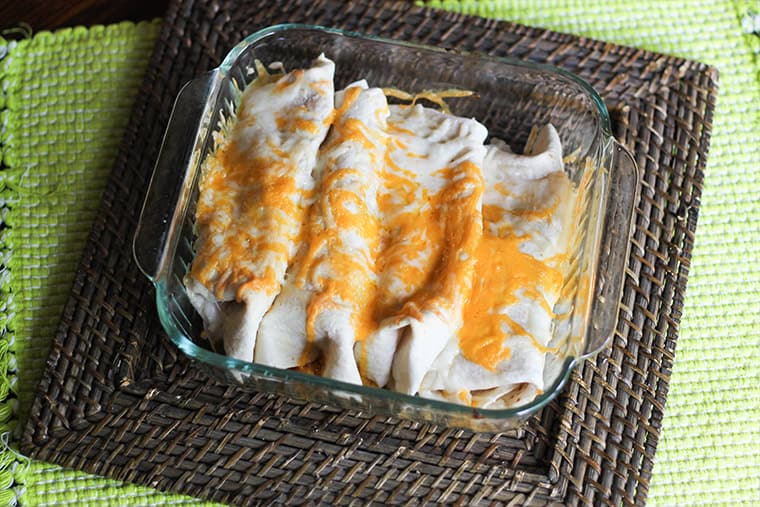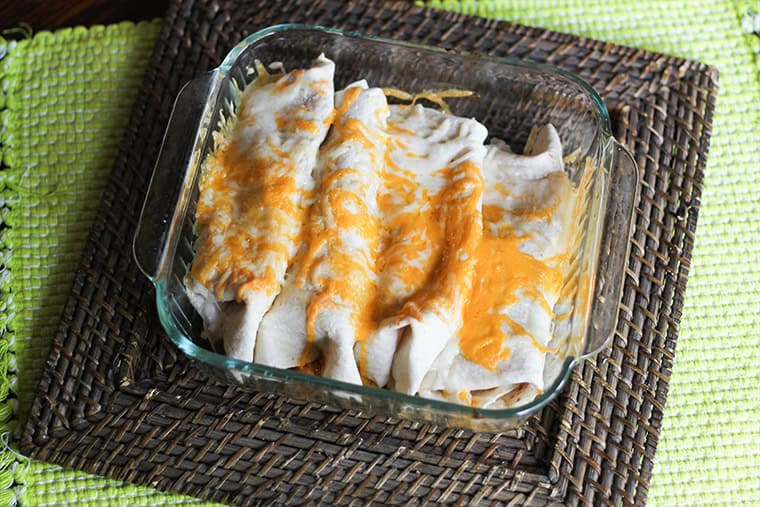 Top with a little sour cream, salsa or even guac. Whatever you're feeling that day.
Did you make this? Snap a photo and tag us on Instagram at @thrivinghome so we can see your creations and cheer you on!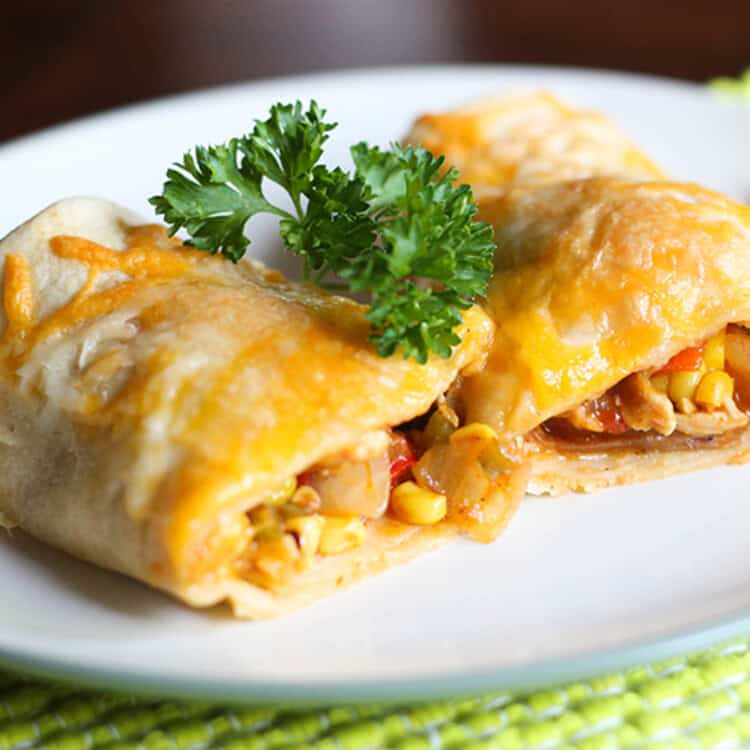 Chicken Fajita Casserole
One of my favorite, family-friendly dinners: Chicken Fajita Casserole is freezer-friendly and delicious.
Prep:
20 minutes
Cook:
15 minutes
Total:
35 minutes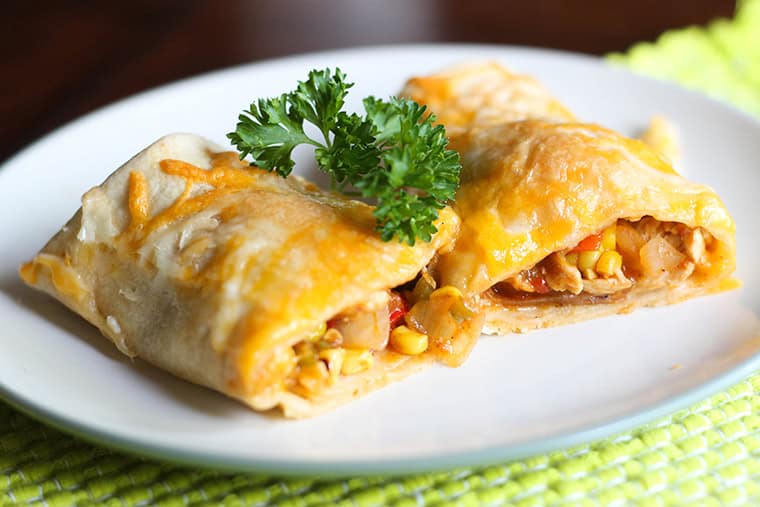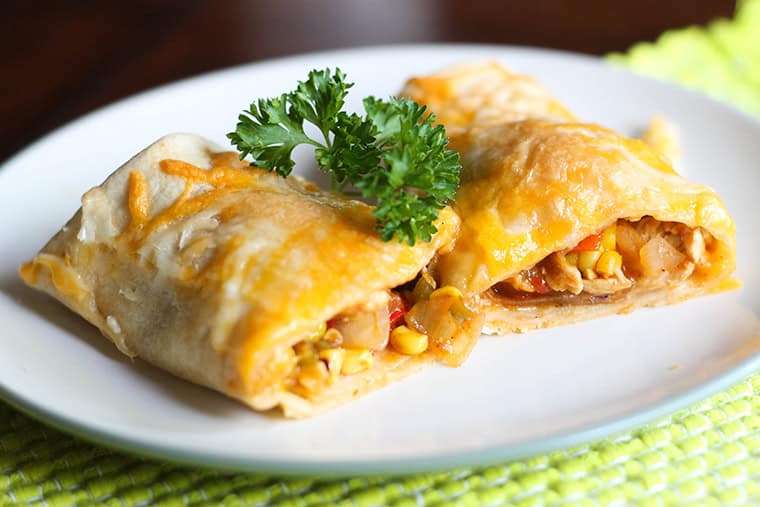 Make sure to check out our growing recipe index for more delicious recipes like this one.
Side Dish Idea
Looking for something to serve this with? Try our Avocado Lime Salsa!