Can You Freeze Tortillas?
This post may contain affiliate or sponsored links. Please read our disclosure policy.
Let me guess. You just stocked up on tortillas that were on sale at the grocery store or have a half-used package in the refrigerator and are asking, "Can you freeze tortillas?". We've been there many times! As freezer cooking experts and cookbook authors, we tackled this question and lend our freezer cooking tips and advice.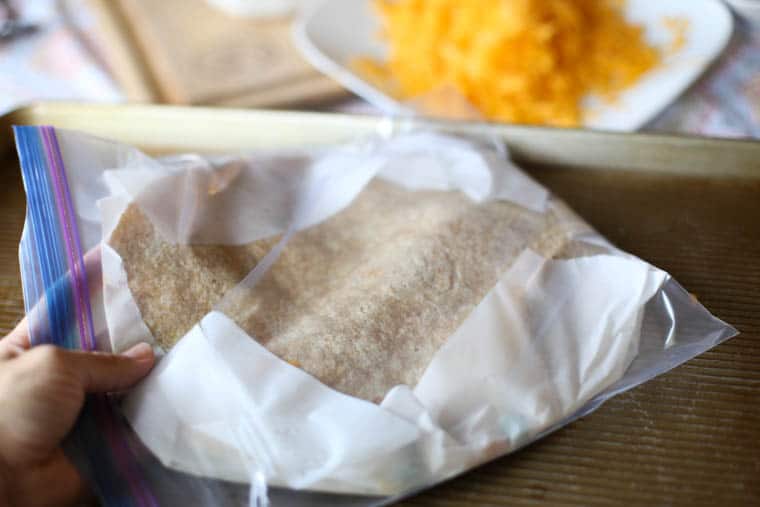 Can You Freeze Tortillas?
Yes, both soft corn and flour tortillas freeze well, according to our own tests and according to one of the largest manufacturers of tortillas, Mission Foods.
One important thing we learned when writing From Freezer to Table and From Freezer to Cooker is that if your food—tortillas included—is kept at 0°F in the freezer, it will remain safe to consume indefinitely. That's the USDA that says that, not us. Shocking, I know!
If food safety isn't the issue, then the question really becomes "How do I freeze and defrost tortillas in a way that retains their original taste and texture?". Follow our freezing instructions to ensure that your tortillas remain fresh even after their freezer staycation.
How to Freeze Tortillas
You can freeze tortillas in their original store packaging for a few weeks with good results. However, if you plan to store tortillas in the freezer for longer than that (or if you've made fresh tortillas that have fully cooled!), follow these steps to maintain their quality and freshness.
Remove the store packaging.
Wrap the stack of tortillas tightly with plastic wrap, foil, or freezer paper. (Note: If you want to pull out individual tortillas from the freezer rather than having to defrost the entire stack, America's Test Kitchen suggests adding a layer of parchment or wax paper between each tortilla to keep them from sticking together.)
Place in a gallon-sized freezer bag. Make sure to squeeze out any excess air from the bag and seal tightly.
Label and date the package and then place the tortillas in the back of the freezer. You might find

our printable Freezer Labels

helpful for this task.
How long can you freeze tortillas?
If you freeze tortillas in their original store packaging, they will remain fresh in the freezer for a few weeks. If you package tortillas using our freezing instructions, they should remain fresh in the freezer for up to 6 months or so.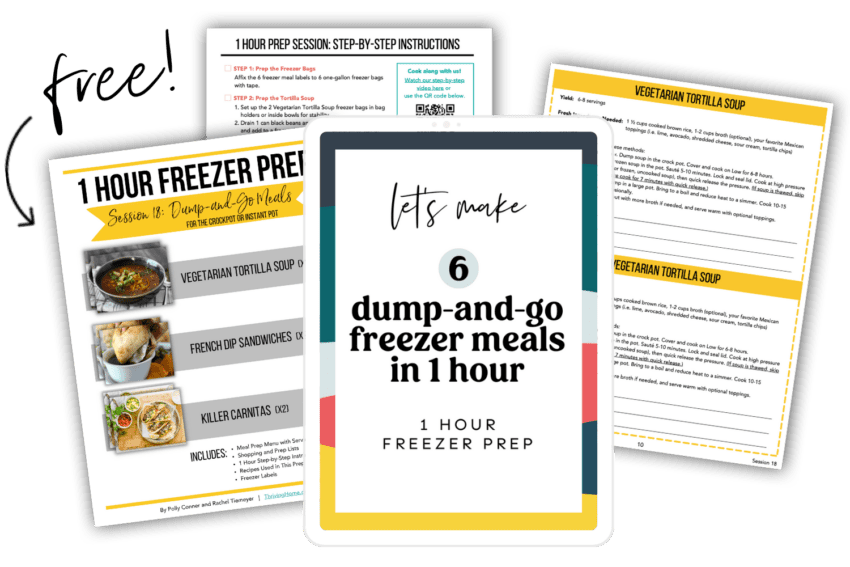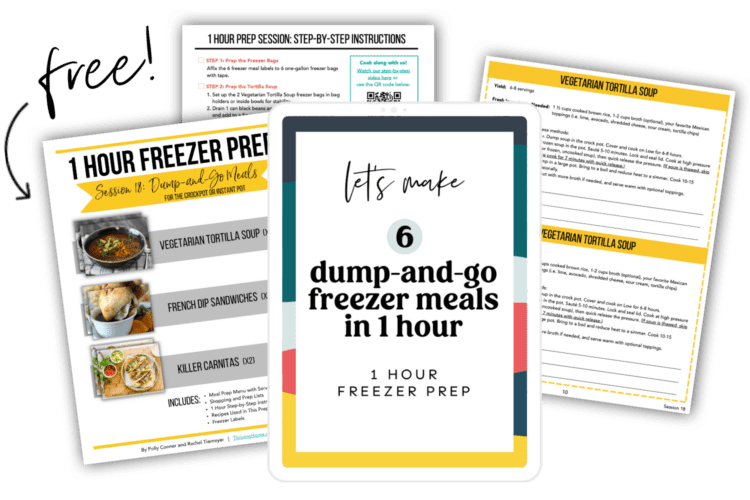 Try 1 Hour Freezer Prep Today!
Make 6 Dump-and-Go Freezer Meals in 1 Hour
Shopping & equipment lists
Step-by-Step instructions & video tutorial
Serving suggestions & dietary substitutions & more
Try Session 18 (a $6.99 value) for free!
How to Defrost Frozen Tortillas
According to Mission Foods, the best way to thaw frozen corn or flour tortillas is to set them in the refrigerator for 1 or 2 days until they are completely defrosted. That way, they won't stick together when you try to pull them apart.
In our tests, simply setting a small package of tortillas on the counter for an hour or so worked just fine for defrosting them.
Lastly, Chef David J. Alvarez recommends this cool trick! Defrost corn tortillas in the toaster. He instructs viewers to place two (not just one) completely frozen corn tortillas in each toaster slot or 1-2 minutes. They will come out soft, steamy, and ready to use.
Recipes to Use Up Your Frozen Tortillas
Try some of our favorite recipes that use up your tortilla stash. Most of these recipes are freezer-friendly. (Yes, you can freeze your tortillas for a second time in these recipes.)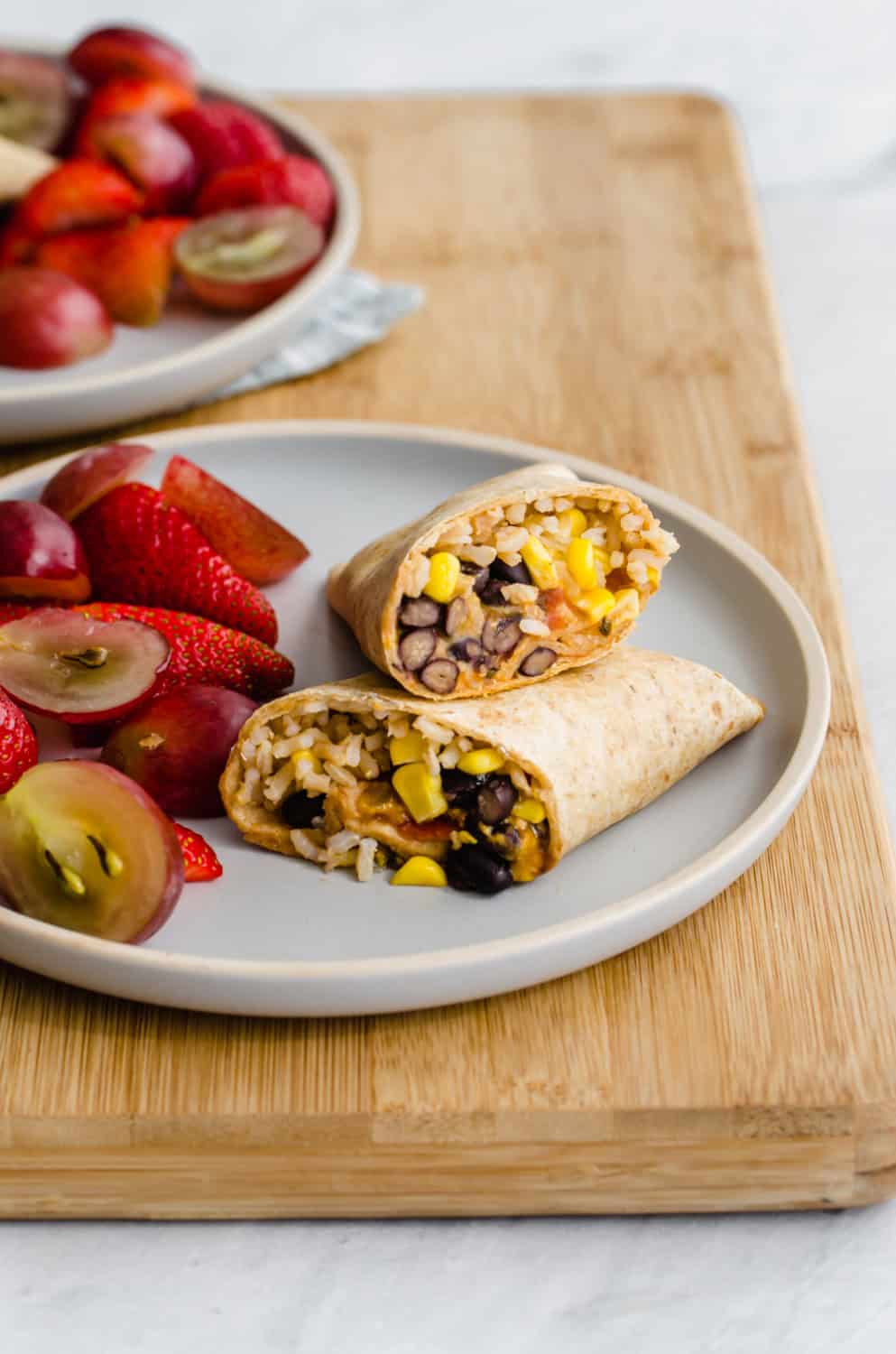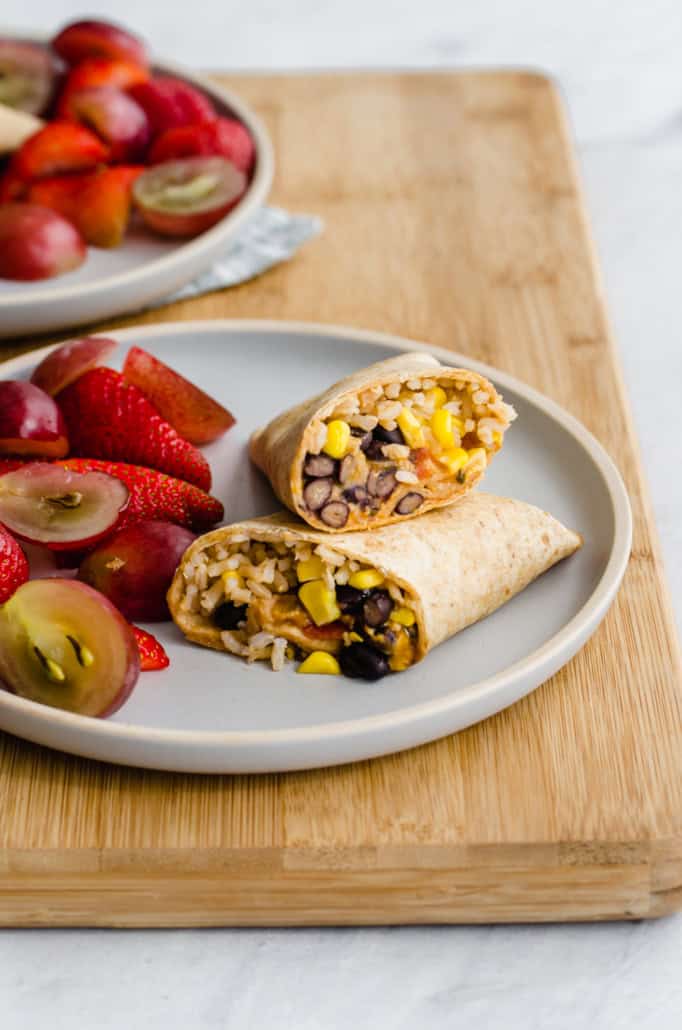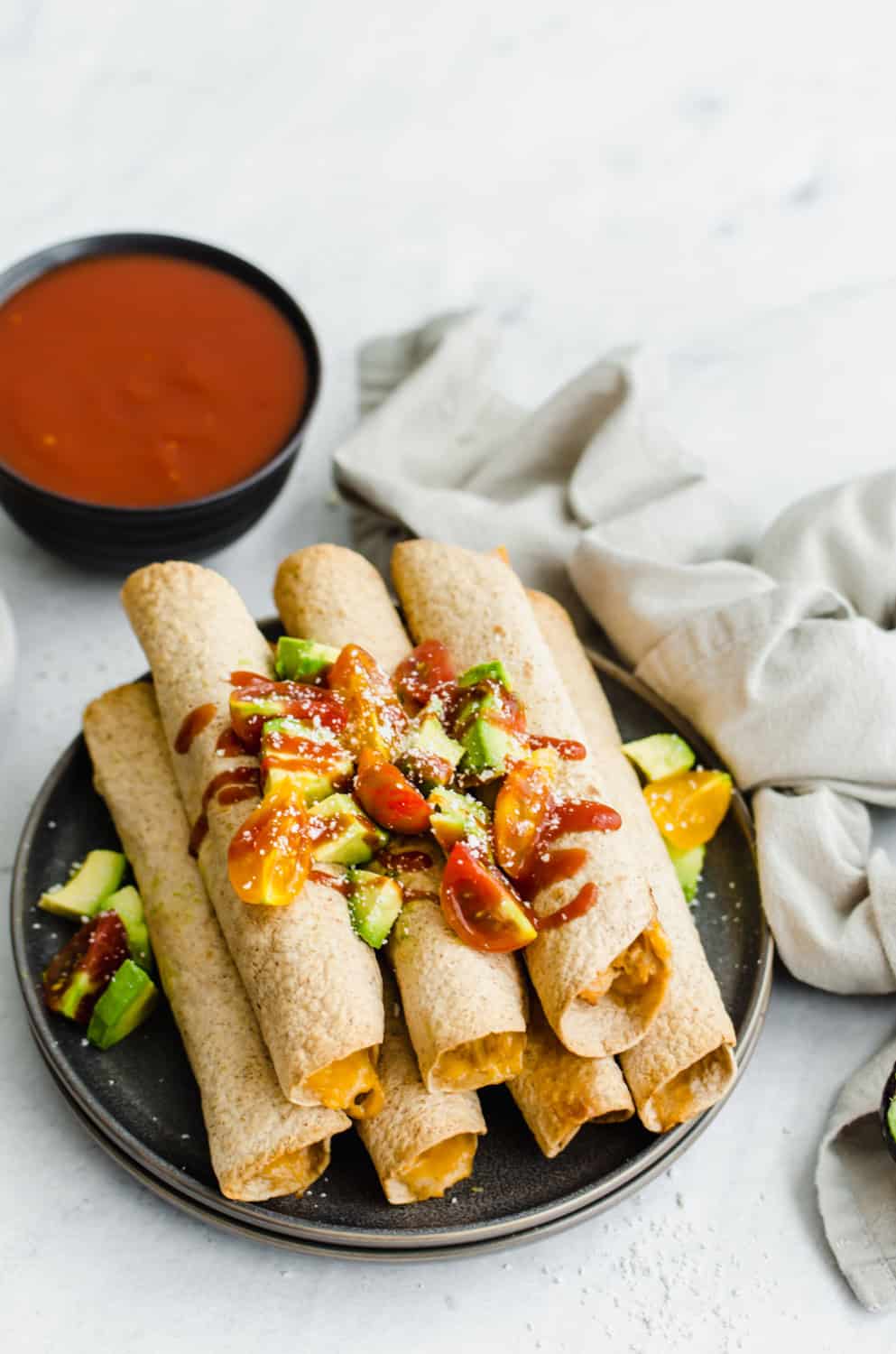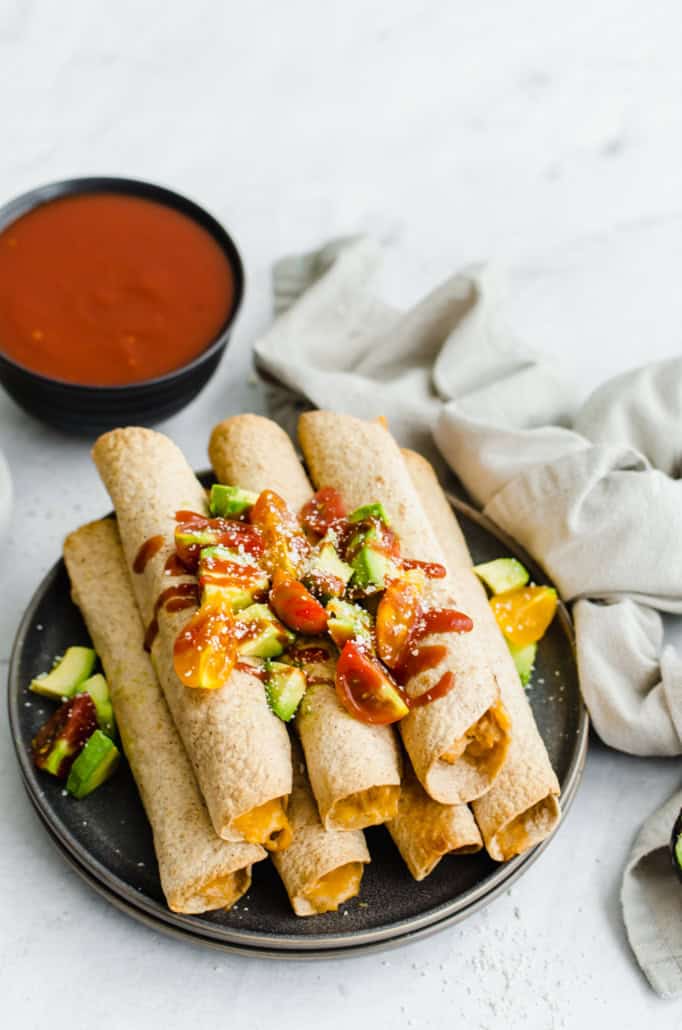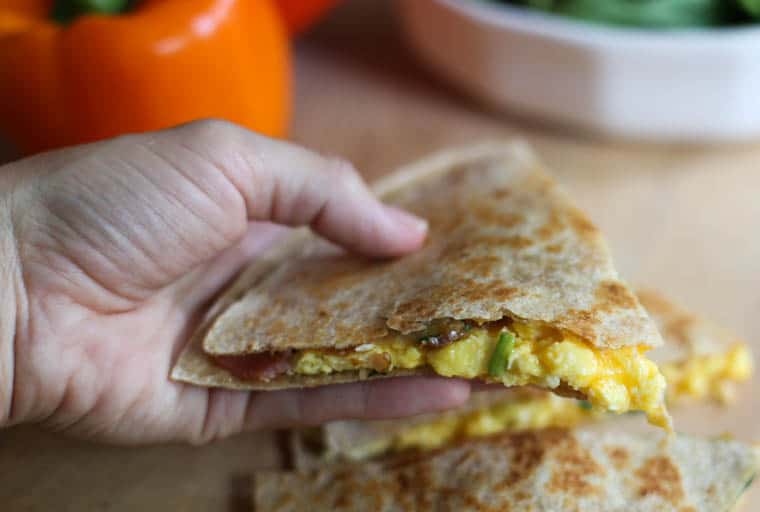 Bottom Line
Tortillas are very freezer-friendly. Package them tightly and store up to 6 months in the freezer. Remember to let them thaw slowly in the refrigerator or counter top for best results.
What Else Can You Freeze?
Wondering what else you can stock up on and freeze? Here are more well-researched and well-tested articles we wrote from our experience.