10+ Vegetarian Meals for Kids
This post may contain affiliate or sponsored links. Please read our disclosure policy.
Finding vegetarian meals that please the meat-eaters and picky eaters in your home can be a challenge. Fear not! We've rounded up 10+ vegetarian meals for kids. Your family will love these!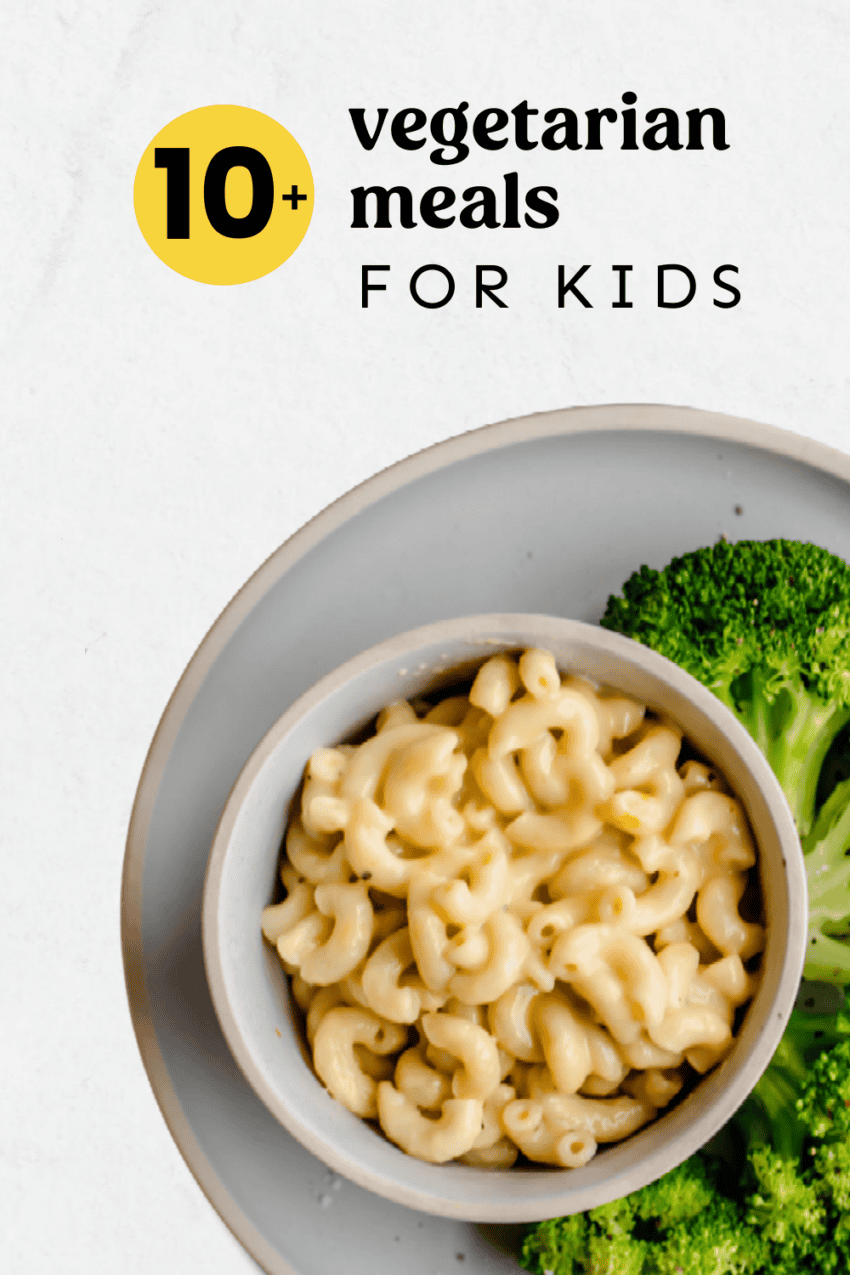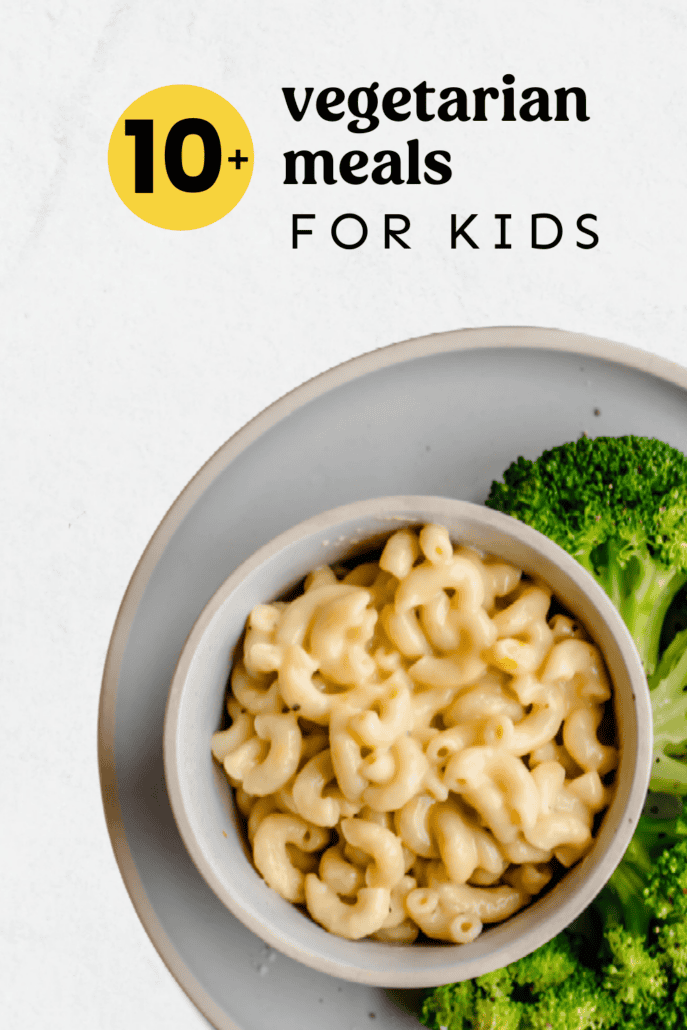 Let the record show, we aren't vegetarians.
You can probably figure that out by looking at our recipe index and freezer meals.
But, we do see benefits for incorporating more meatless meals in your menu plans.
Why Vegetarian Meals for Kids?
There are so many benefits to eating a more vegetarian diet.
A 2015 study in the Journal of Hunger & Environmental Nutrition found that a vegetarian diet could save Americans about $750 a year!
Vegetarians are less likely to be overweight, have high blood pressure, or get type 2 diabetes.
Regularly consuming a diet that contains fruits and vegetables is strongly associated with a reduced risk of some cancers.
There are many other perks to eating more veggies and less meat, but you get the point. While adults may be convinced, kids may have a harder time simply because the meals don't taste as good to them.
We're here to help!
10+ Vegetarian Meals for Kids
I serve this decadent yet veggie-rich soup with what we call "Grilled Cheese Dippers" (i.e. grilled cheese sandwiches cut into sticks). This soup freezes well, so make extra. If you want a gluten-free version, try our Instant Pot Tomato Soup.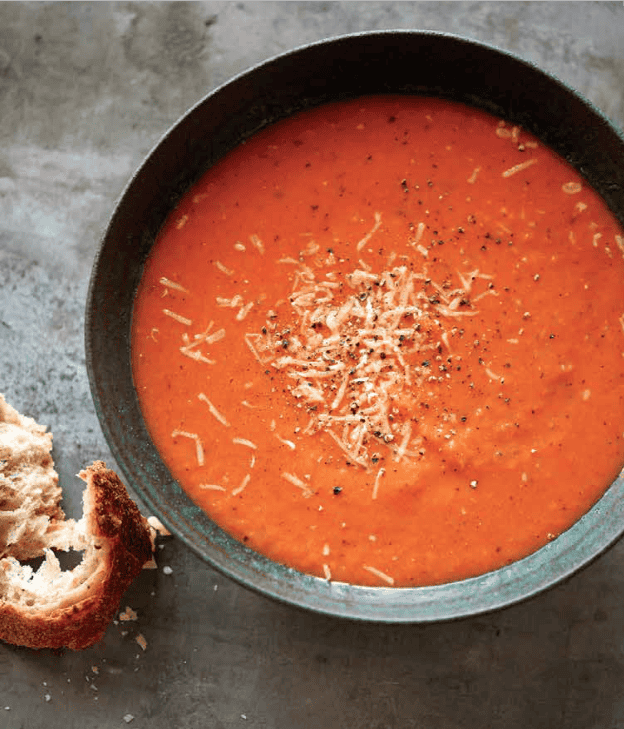 2. Pizza Quesadillas
Pizza Quesadillas are filling snack or light meal that parents can feel good about feeding their kids. This tasty pizza snack comes together fast and can be customized so easily!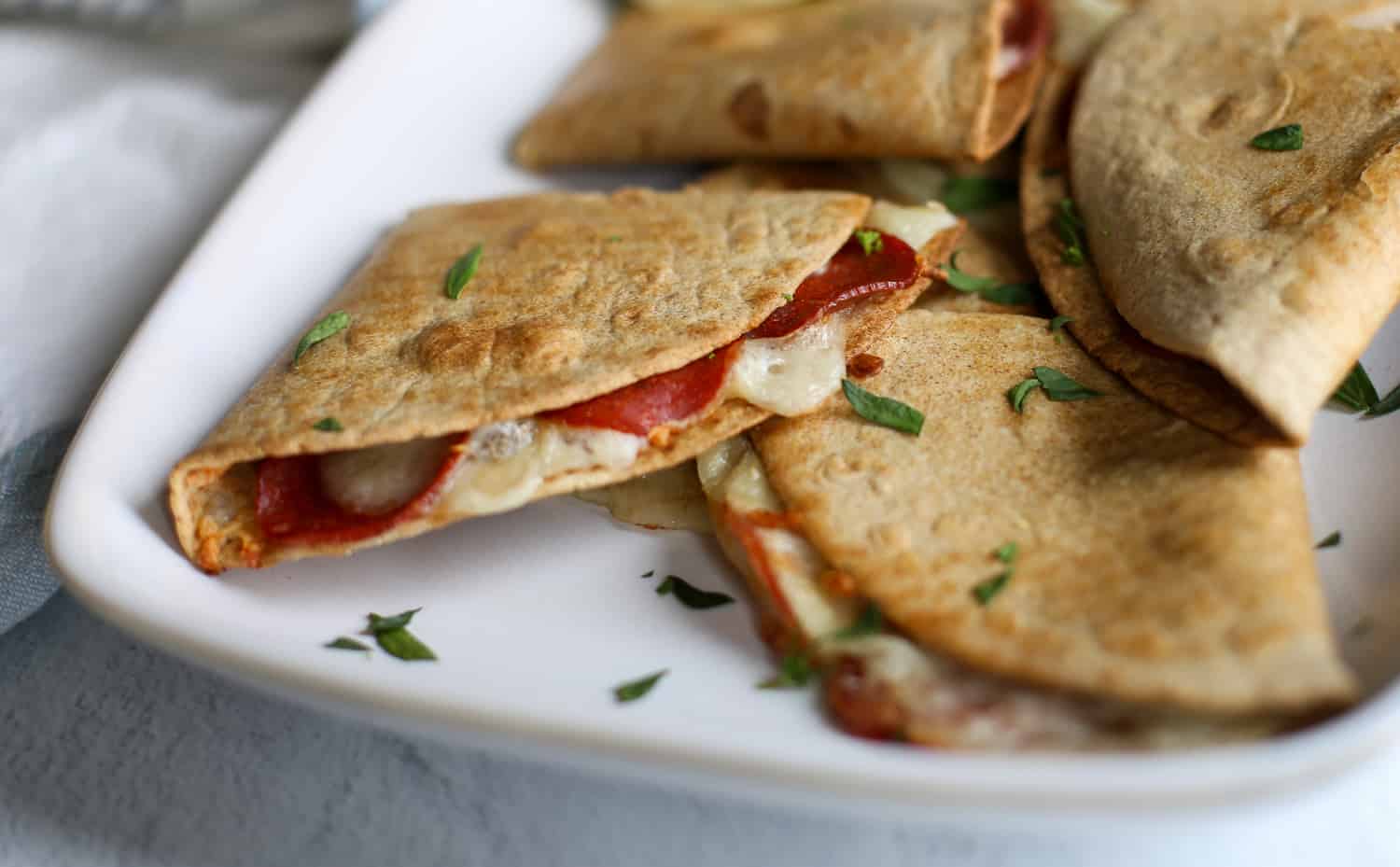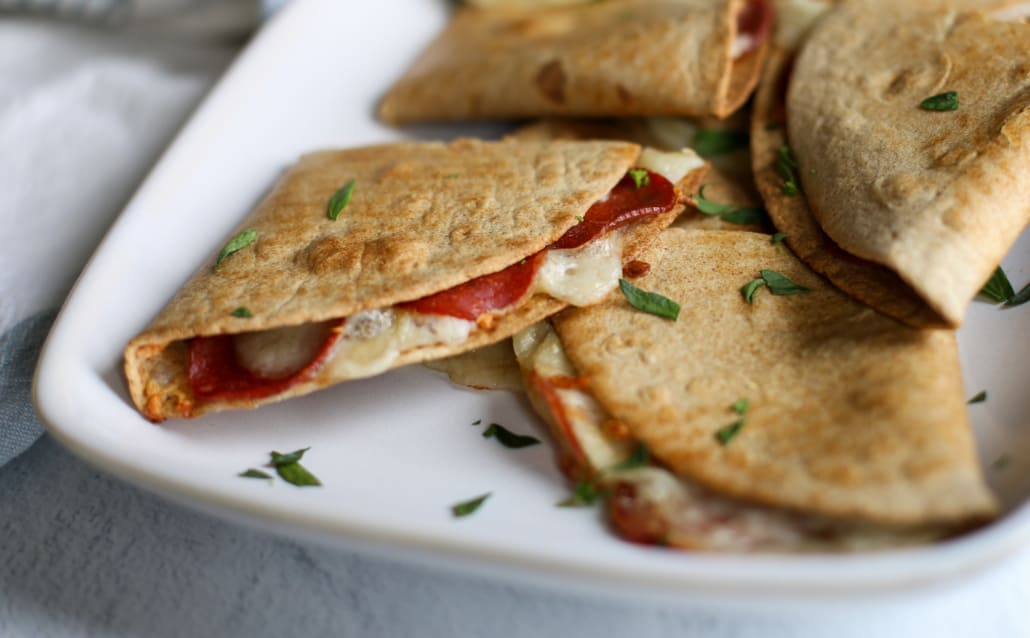 I've been making this freezer-friendly recipe for my family and to take to others for over a decade now. You can put cooked chicken in these kid-friendly roll-ups if you want to add in more protein. Either way, they make a nutritious and delicious family dinner.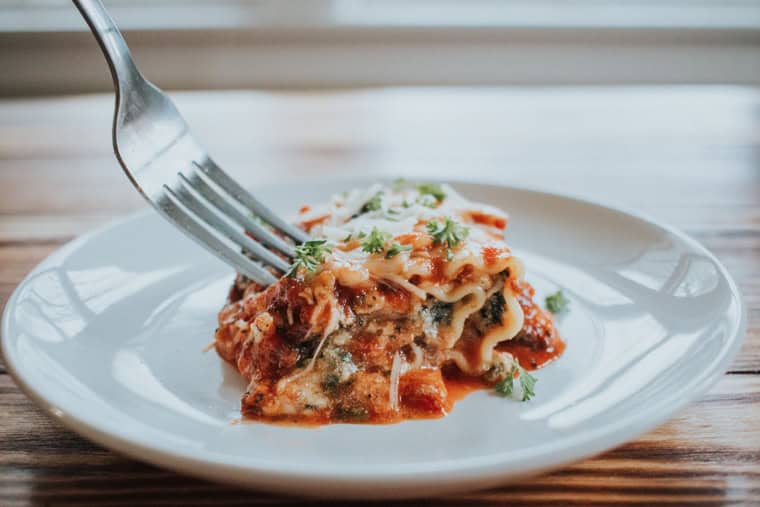 With just a few simple ingredients, these easy and tasty wraps work for lunch or dinner. Make a big batch of them to have on hand in the freezer.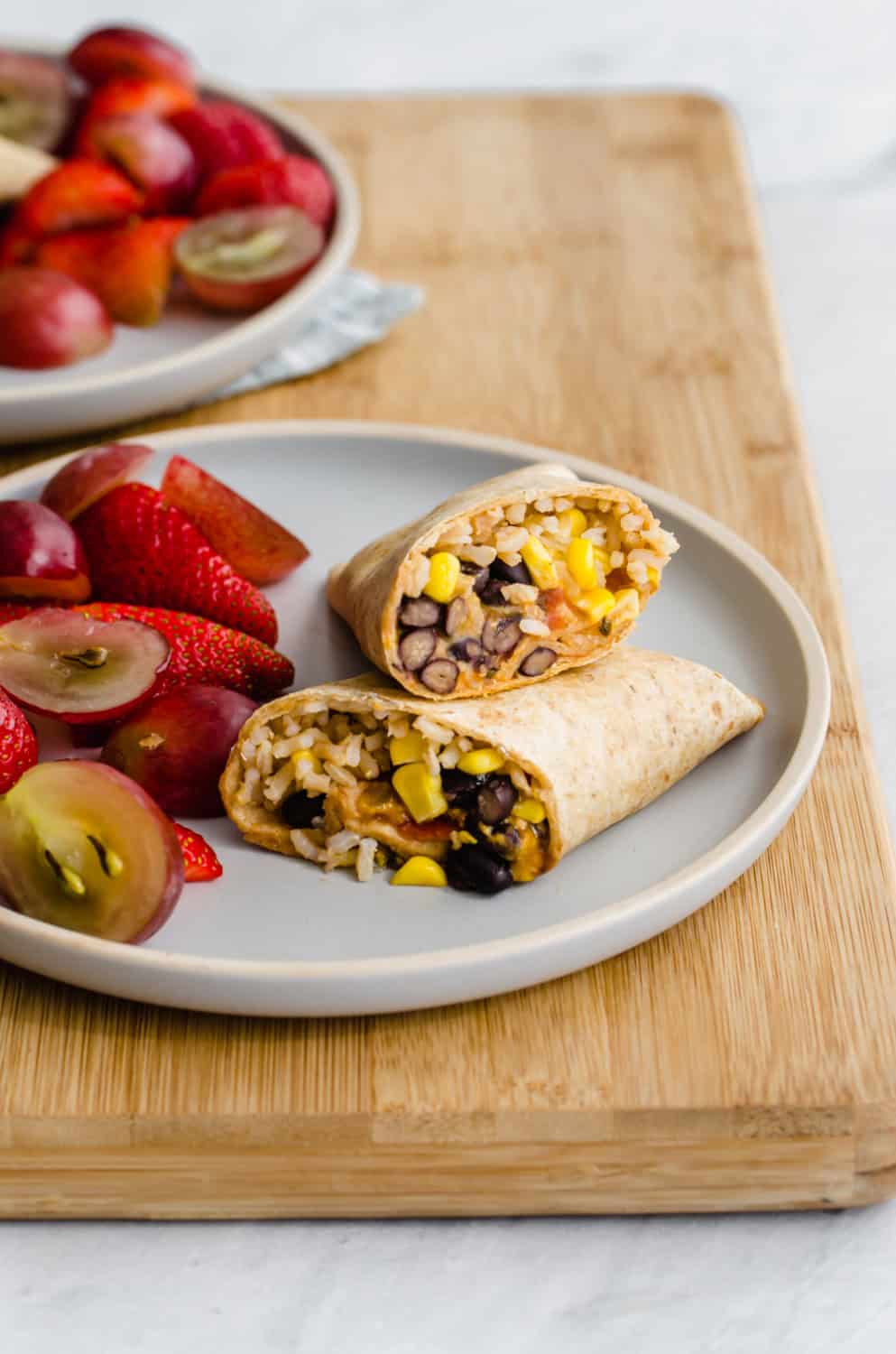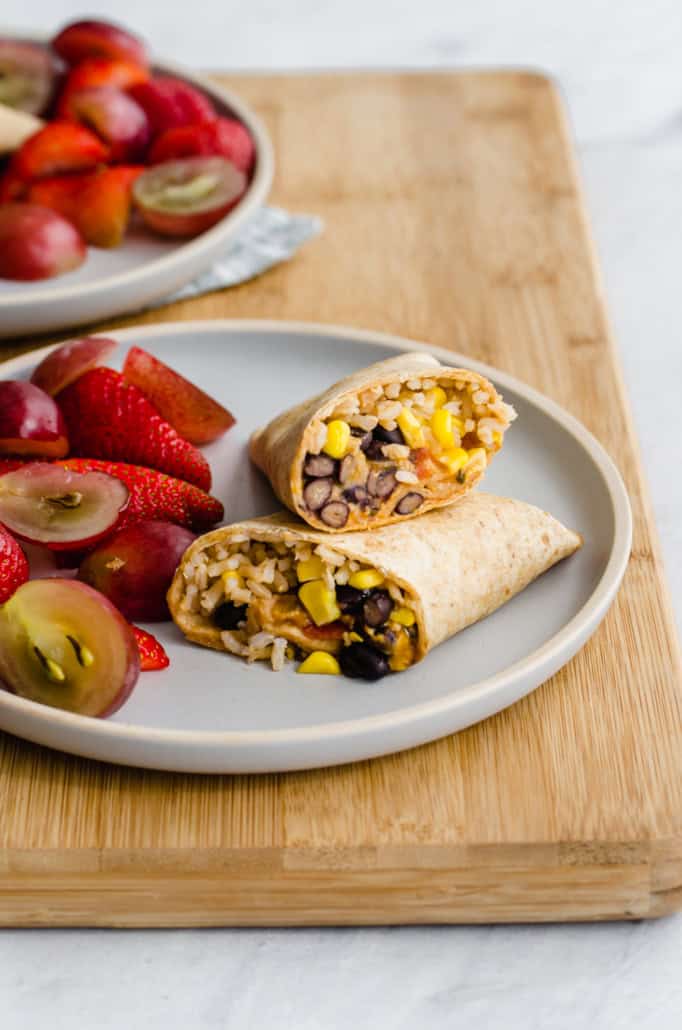 This recipe takes just 18 minutes from start to finish, dirties only one pot, and tastes creamy and delicious! Plus, it's made with all real food ingredients. Don't have an Instant Pot? Try our Mac and Cheese with Sneaky Sweet Potato instead. Kids love it.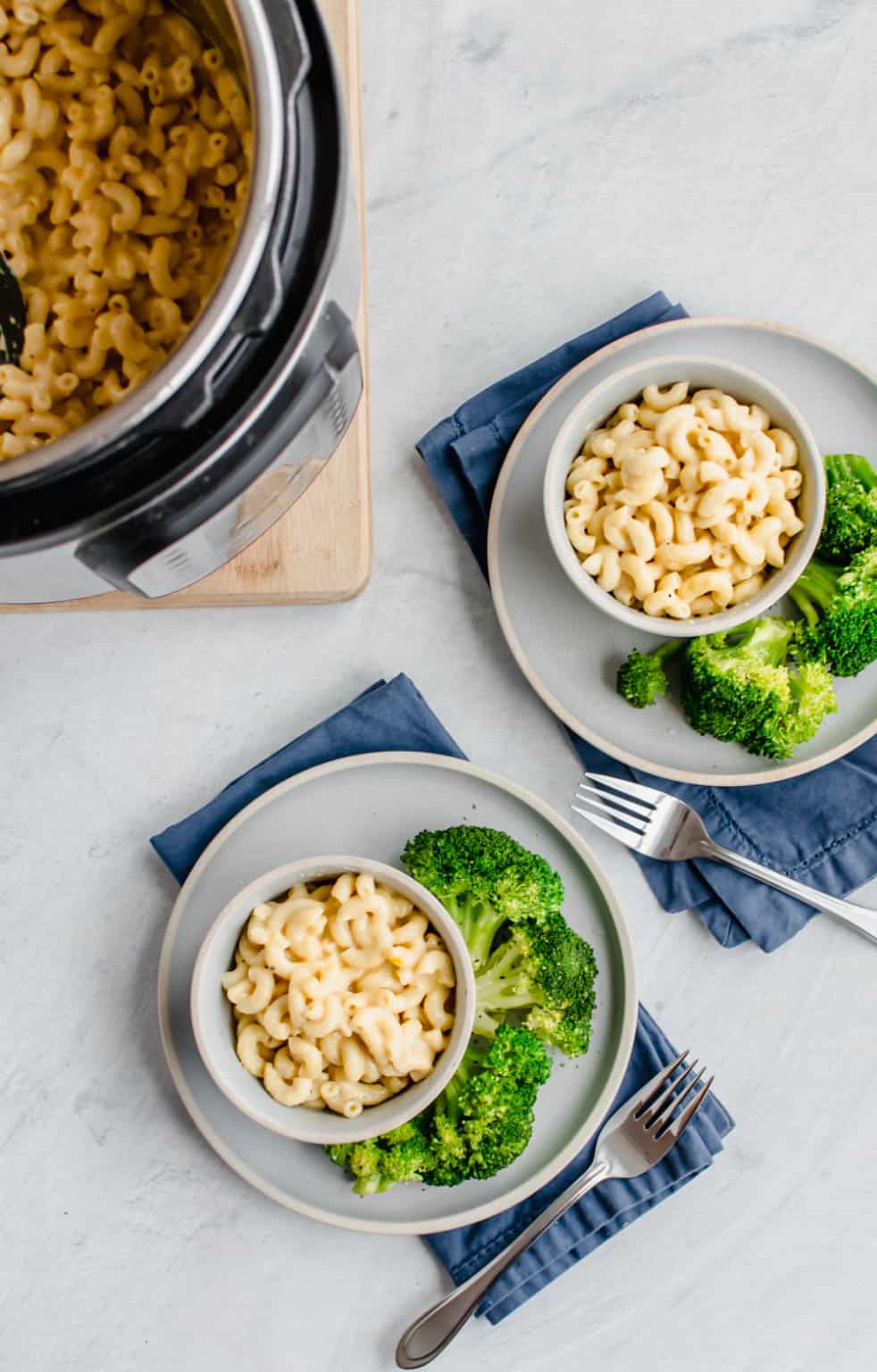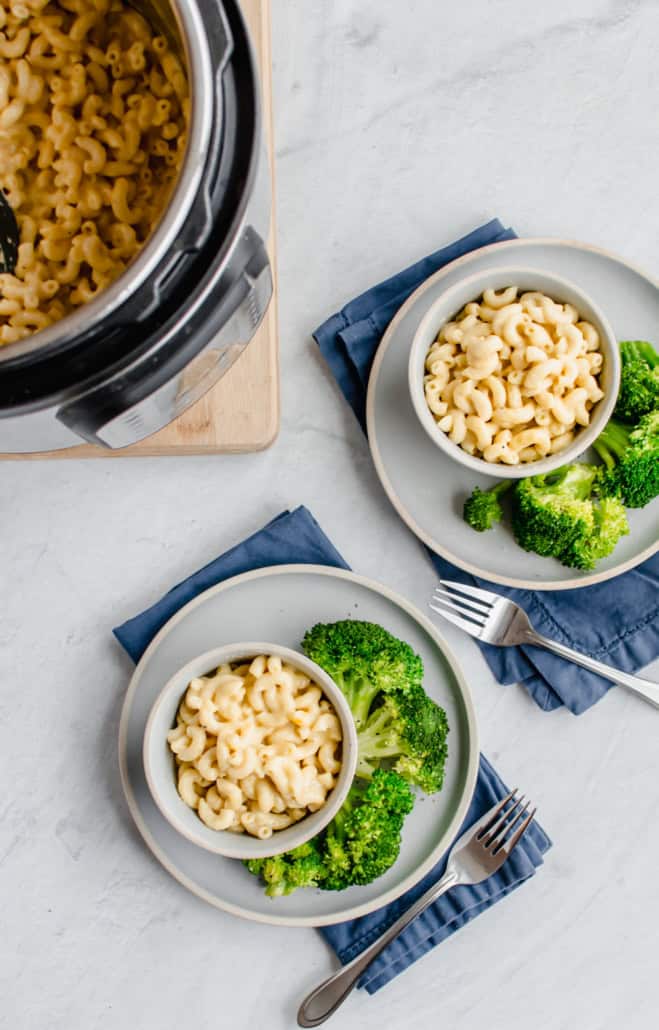 This one may bring back fond childhood memories! Egg-in-a-Hole is a cheap, simple and fun meal idea that the whole family will enjoy. Serve with fresh fruit or one of our smoothies.
Many of our readers' families have told us how much they love this recipe. It couldn't be easier to make, plus everyone can top it with their favorite Mexican toppings (i.e. sour cream, cheese, crushed tortilla chips, diced avocado, etc). I make a big pot of this once or twice a month to have on hand for healthy, satisfying lunches all week long.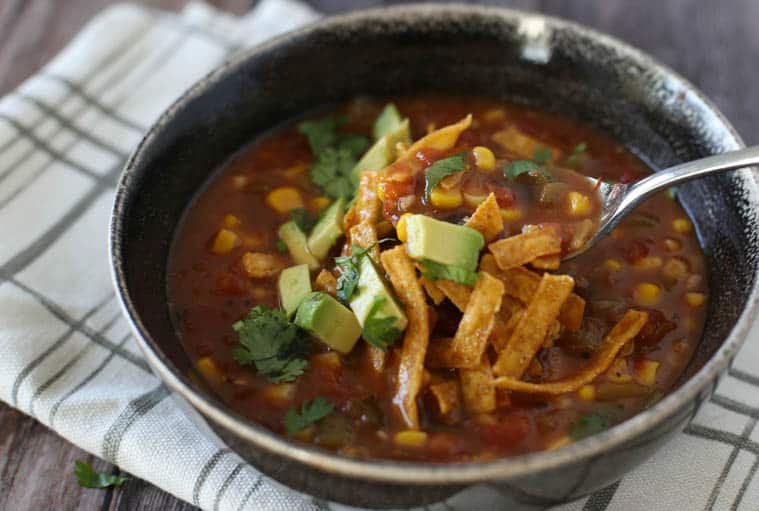 This fried rice is full of flavor and is filling even without meat. My husband and some of my kids (there's always a picky one, right?) love it. Plus, it's packed full of fiber, good fat, protein, vitamins, and minerals.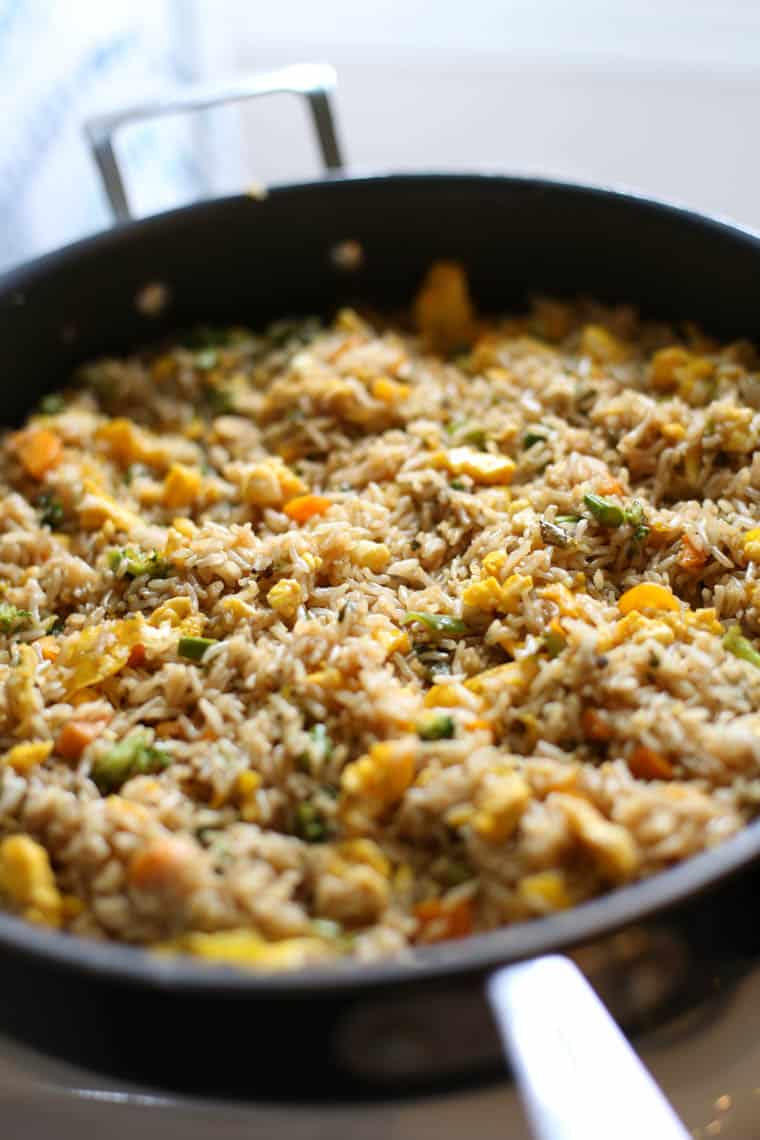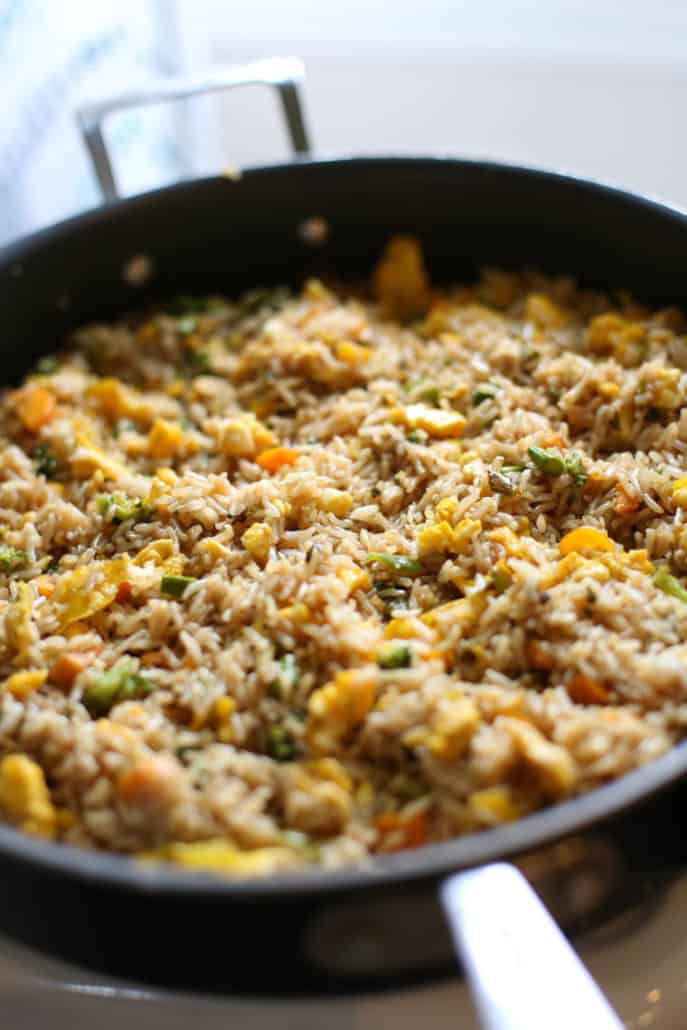 I serve these healthier pancakes (with sneaky pumpkin) for dinner quite often, because they turn out light and fluffy and are super flavorful every time. Make extras to freeze or refrigerate for later while you're at it. Serve with scrambled eggs or hard-boiled eggs for more protein.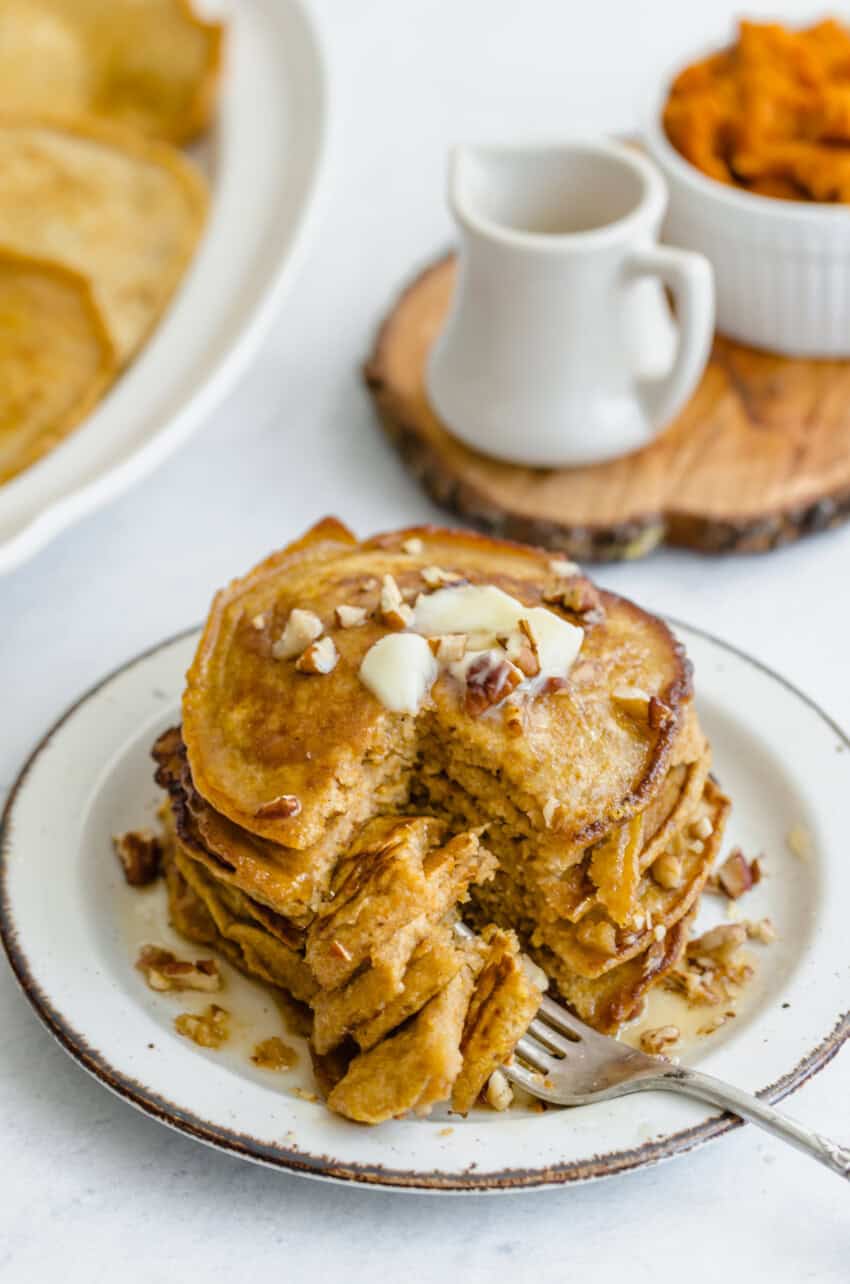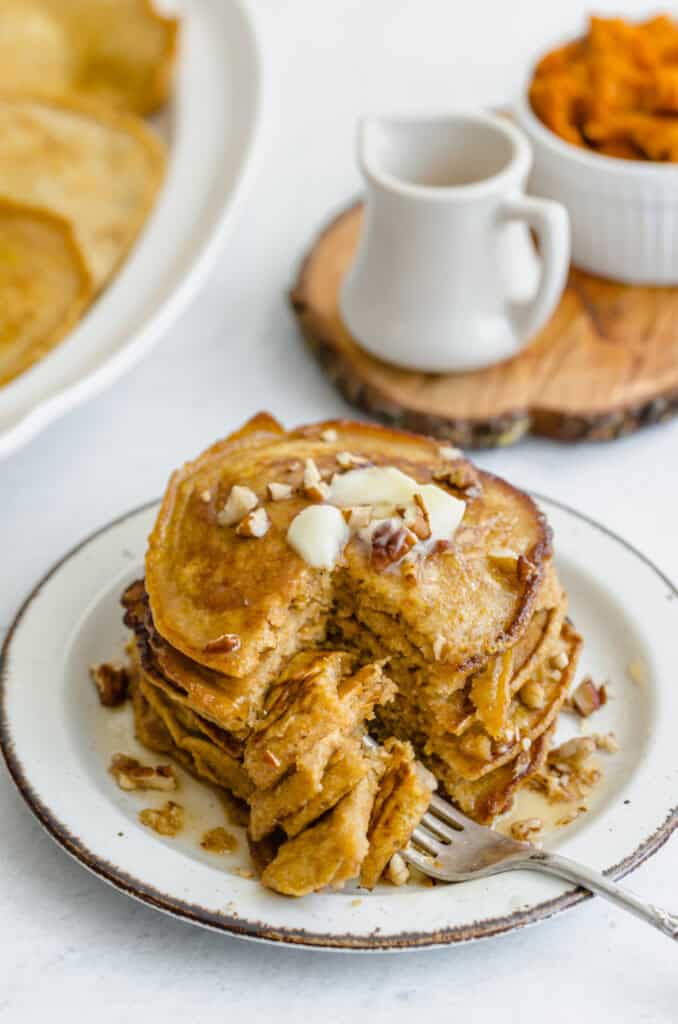 Only 4 ingredients make up this nutritious dinner recipe that your family will love. It'll be done in about 15 minutes and will only dirty up one pot. Now, that's my kind of meal.
Learn how to save time and money and eat healthier by prepping frozen smoothie packs ahead of time. Use our 7 different delicious smoothie pack recipes to start filling your freezer today.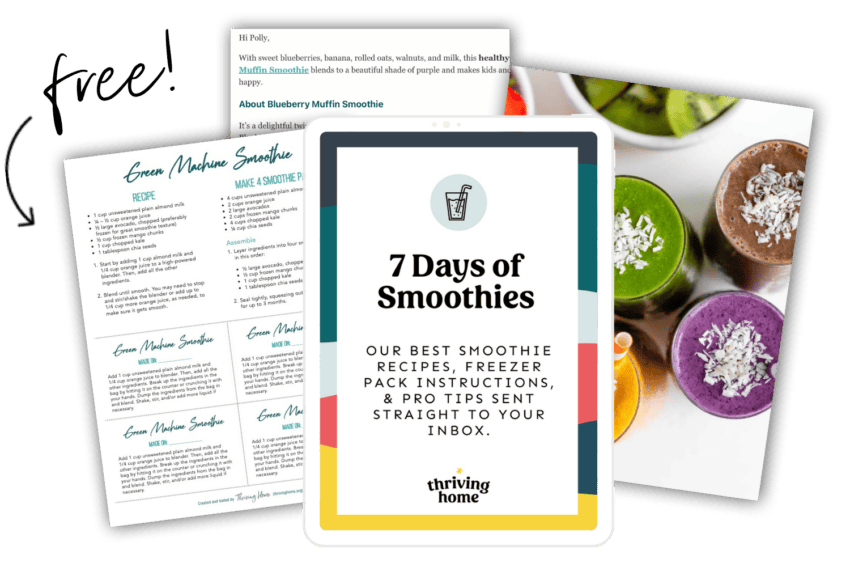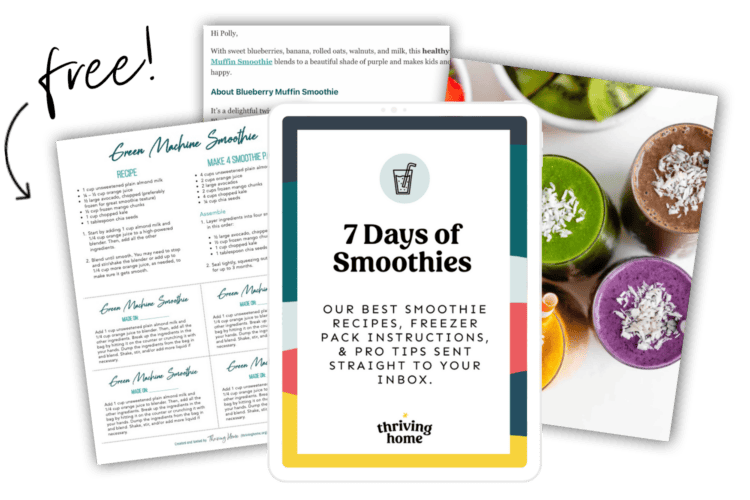 7 Must Have Smoothie Recipes
Get our best smoothie recipes, freezer pack instructions, & pro tips sent straight to your inbox.
Tired of the traditional grilled cheese sandwich? This one kicks it up a notch and is irresistible. Serve with our Tomato Bisque or Instant Pot Tomato Soup.