Instant Pot Hard Boiled Eggs
Updated: 4/22/22
These easy-to-peel Instant Pot hard boiled eggs. just might change your life. It is the only way I make hard boiled eggs now! With 3 simple steps, you can do it too.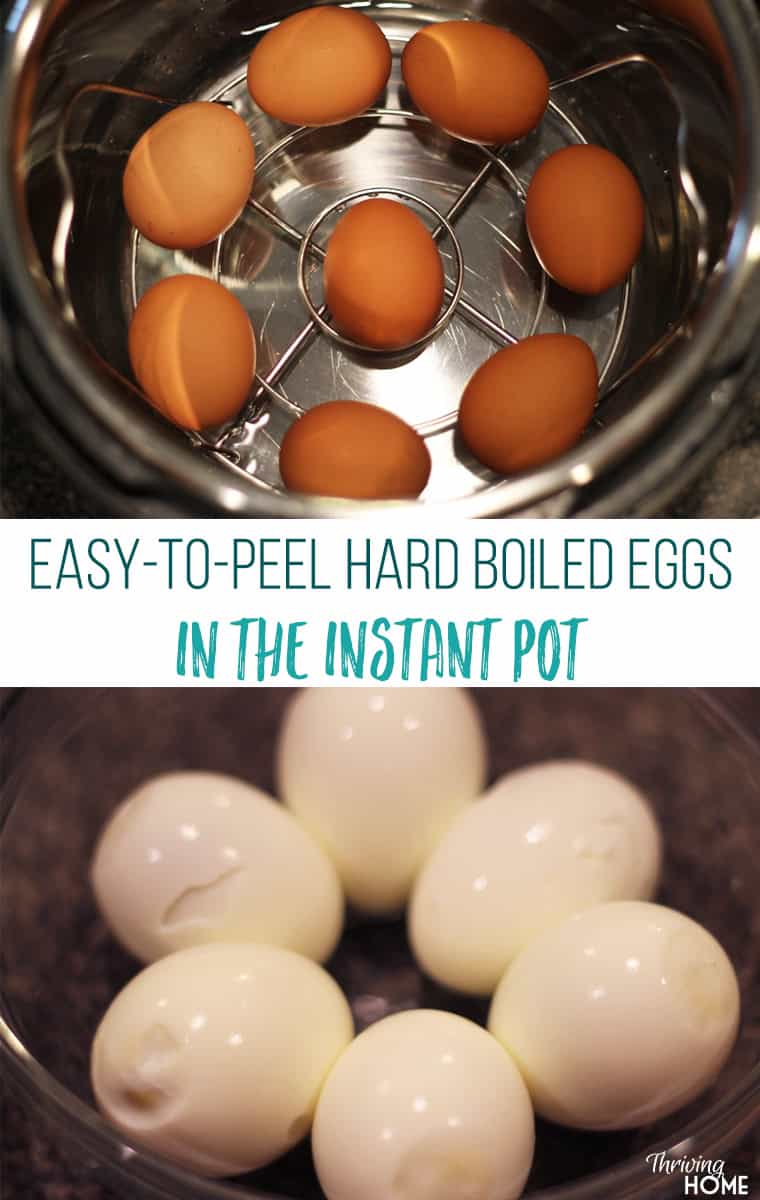 This recipe is MAGIC.
In all of my years of trying every hard boiled egg trick in the book, I've never come out with ones that were cooked this perfectly (think moist yellow yokes with no green ring) and that peeled this easily.
The shells practically fell off once I got started peeling. This recipe alone might make investing in an Instant Pot (here's the one Polly and I both own*) worth it.
Note: We are a participant in the Amazon Services LLC Associates Program, an affiliate advertising program designed to provide a means for us to earn fees by linking to Amazon.com and affiliated sites. Read our full disclosure policy here.
How to Make Instant Pot Hard Boiled Eggs
Listen to how easy this is.
Step 1 – Prep the Instant Pot
First, pour 1 cup of water in the steel bowl, place the wire rack in the bottom, and line up your eggs. You can squeeze them in there but I'd recommend no stacking them.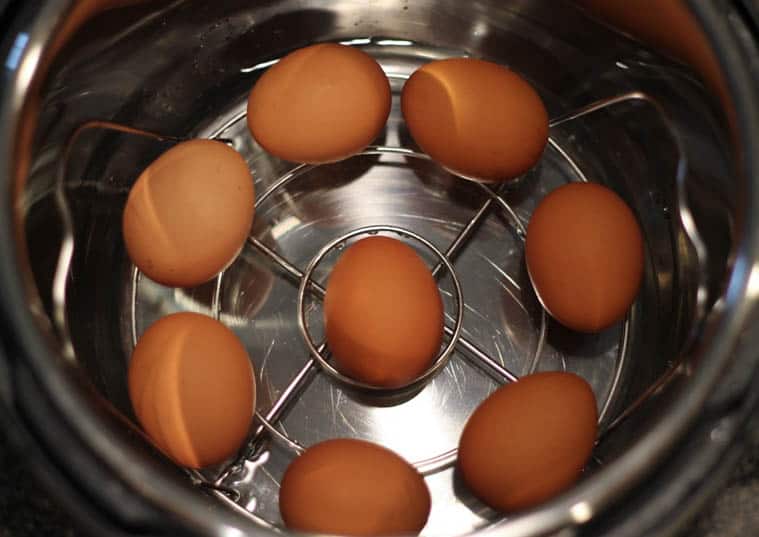 Step 2 – Cook the Eggs
Push the "Manual" button and adjust the time to 4 minutes. And make sure the Pressure is on "High."
Step 3 – Prepare the Ice
While the Instant Pot comes up to pressure (it will take about 5 minutes), add some ice and water in a bowl nearby as an ice bath.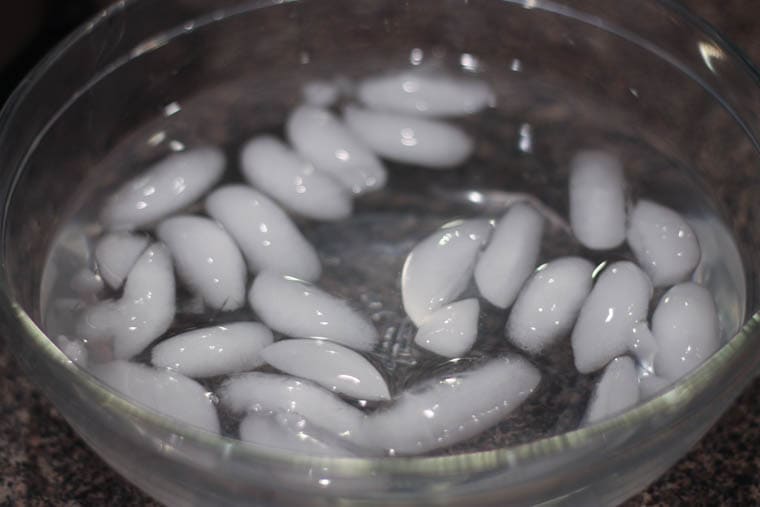 Step 4 – Let it naturally release for 4 minutes
After the Instant Pot comes to pressure and the 4 minute cooking time is up, let it naturally release for 4 minutes (meaning, don't touch it). After that, release the rest of the pressure by turning the knob on top. Watch it closely, so they don't sit longer than this.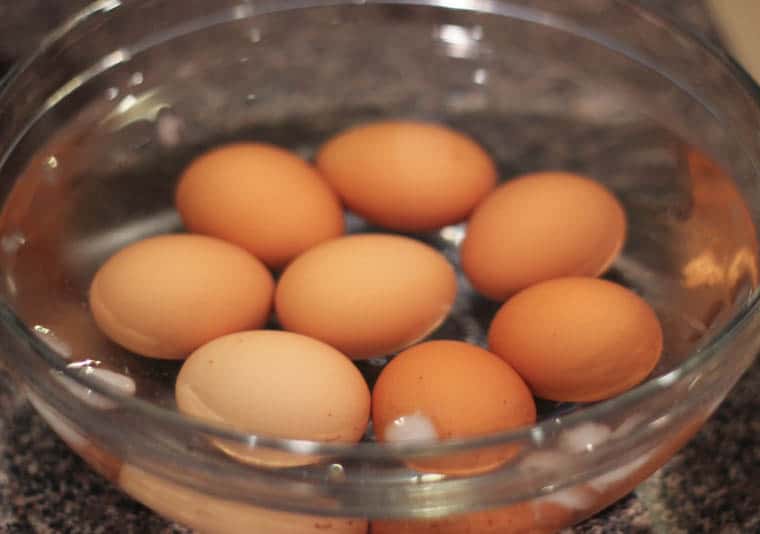 Step 5 – Ice Bath the Cooked Eggs
Using a spoon or tongs, add your eggs to the ice bath immediately.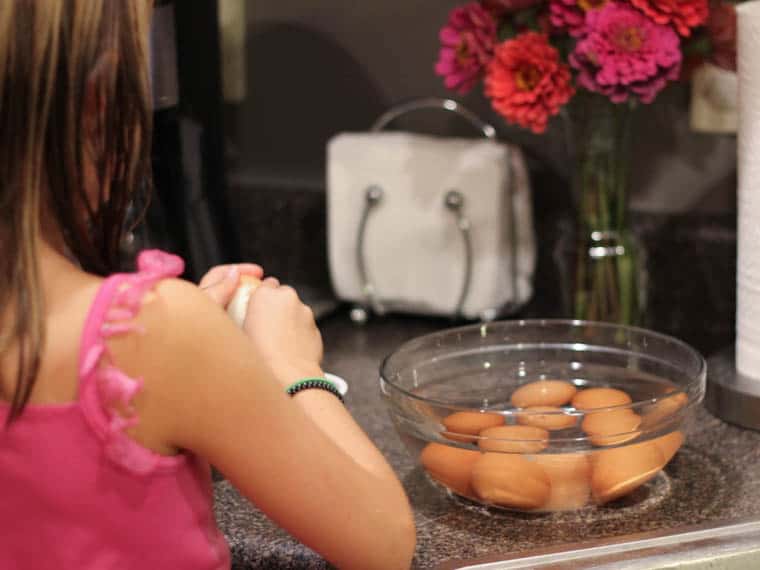 Step 6: Peep and Enjoy!
Then, get peeling. They will come right off!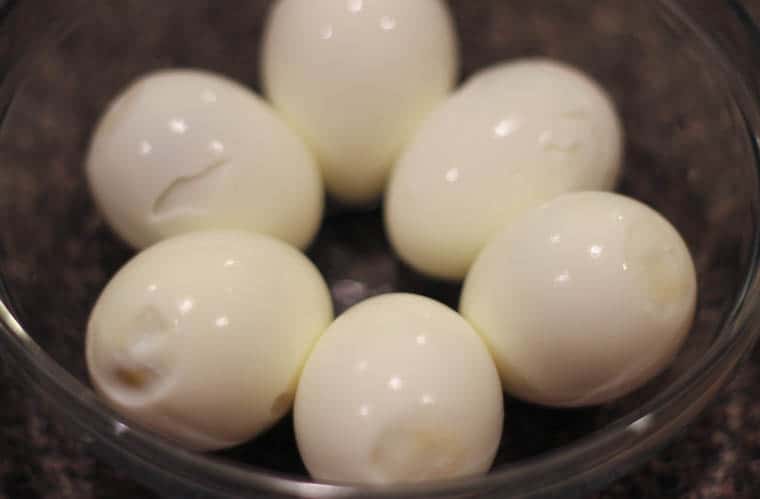 Say hello to perfectly cooked, easy-to-peel hard boiled eggs from the Instant Pot!
Instant Pot Cooking Times Chart
If you have an Instant Pot, be sure to download and print off our Instant Pot Cooking Times Chart that we spent two years developing for our cookbook.
This guide will help you pressure cook both fresh and frozen meals perfectly! It's our gift to you!
Want more easy recipes for the Instant Pot?
Be sure to swing by our fabulous round up of Instant Pot Freezer Meals. Every recipe can be made fresh or prepared ahead of time and then placed in the Instant Pot straight from frozen.