20+ Instant Pot Chicken Recipes
This post may contain affiliate or sponsored links. Please read our disclosure policy.
Instant Pot freezer meals. This is what we do! Not only have we published an entire cookbook of Instant Pot recipes, but we have tested and re-tested hundreds of these recipes over the years. We have narrowed down the "best of the best" Instant Pot chicken recipes, so you don't waste your time on any mediocre recipes out there. Because, trust us, there are a lot.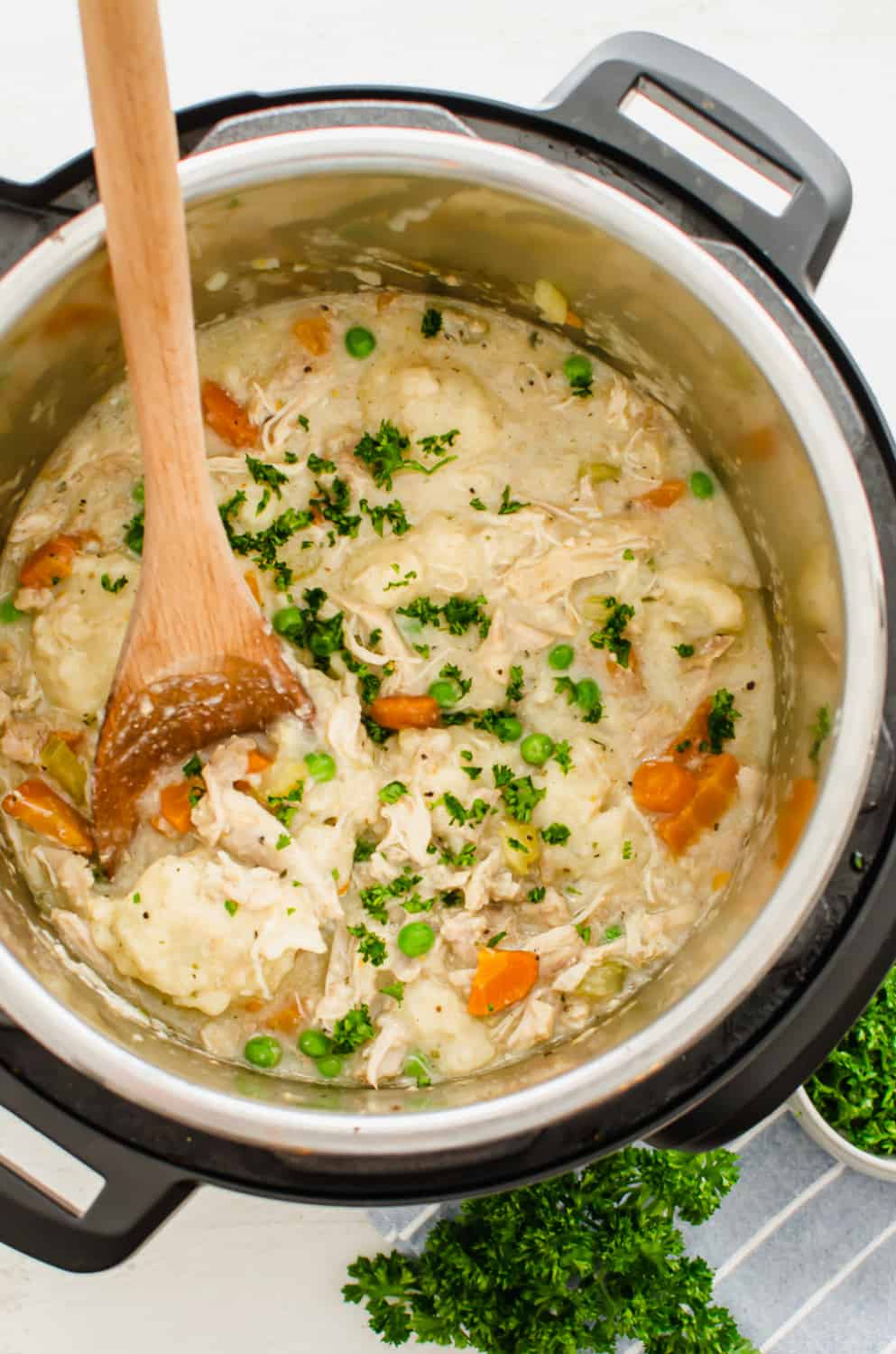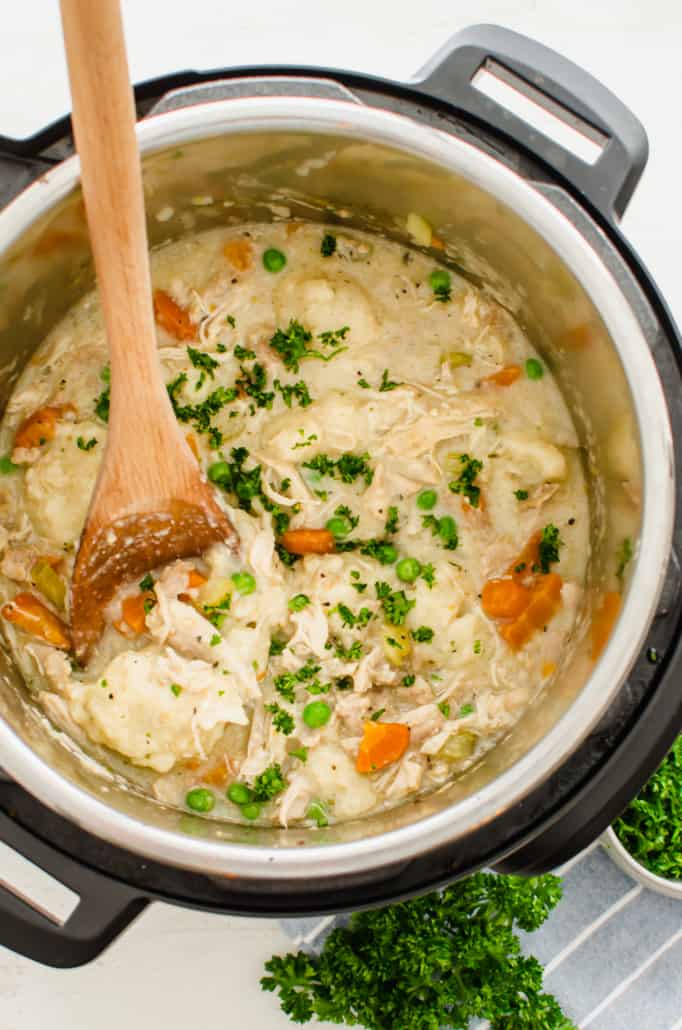 How Long Do I Cook Chicken in the Instant Pot?
We're excited to deliver to you our hand-picked "best of the best" Instant Pot chicken recipes. First, it's important for you to know that it's very easy to overcook chicken in the IP. Most recipes we've seen on the internet have you cook your chicken way too long! Read this article to find out the best timing and all our tips for cooking chicken in a pressure cooker, including frozen chicken.
Grab Our Free Instant Pot Cooking Times Chart
While writing our cookbook, From Freezer to Cooker, we honed in on the best timing and methods for cooking different types of meals in the Instant Pot. We're excited to share this valuable information with you in a 1 page printable cheatsheet!
Grab the Chicken Marinade Cheatsheet Here
20+ Instant Pot Chicken Recipes You'll Love
Here are some of the "best of the best" IP chicken recipes out there to throw in your pressure cooker. Bonus: We'll show you how to prep these ahead of time and freeze them, too!
Featured in People Magazine! This colorful, healthy lemon chicken orzo soup can be made in either the slow cooker or Instant Pot.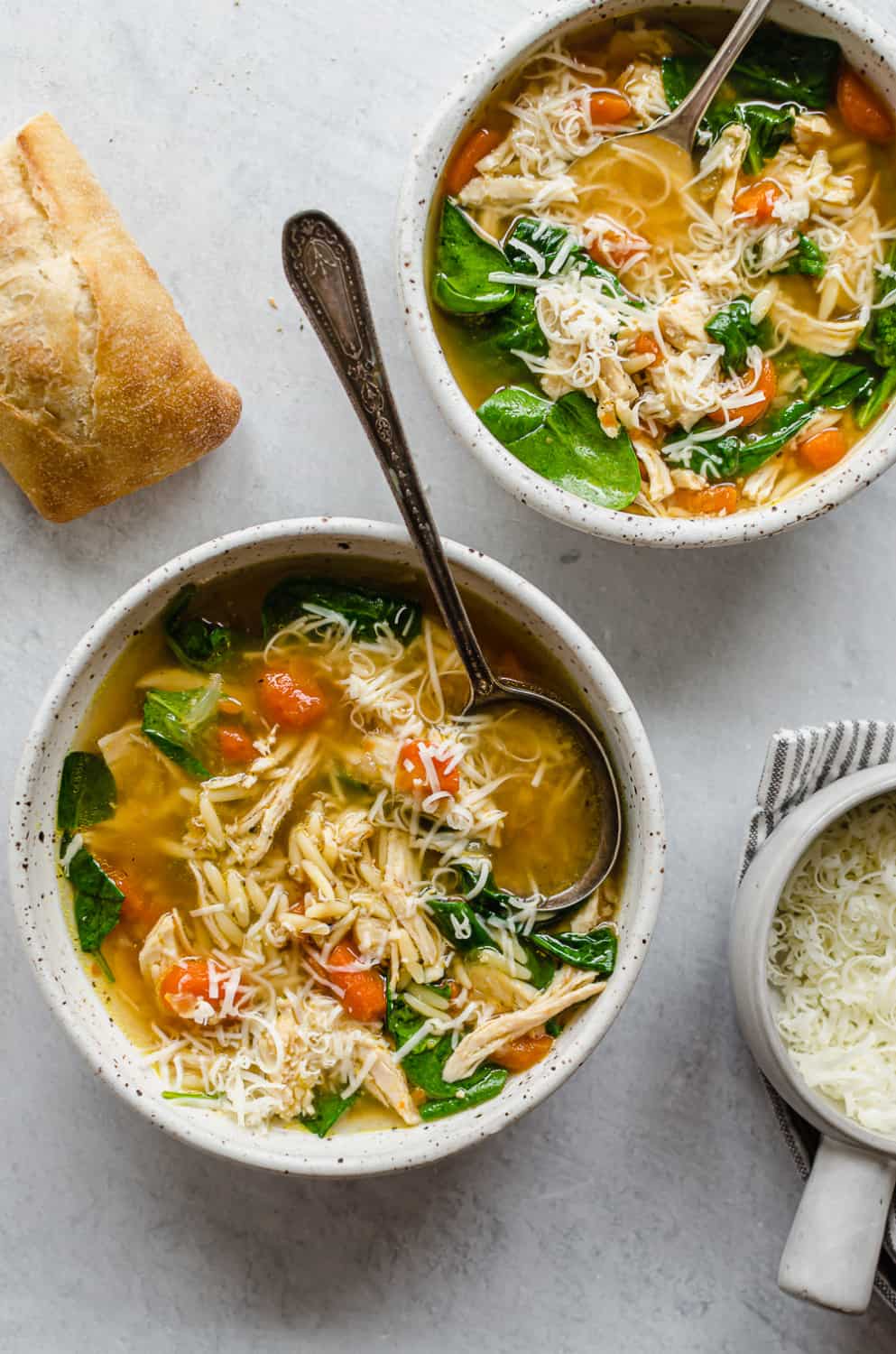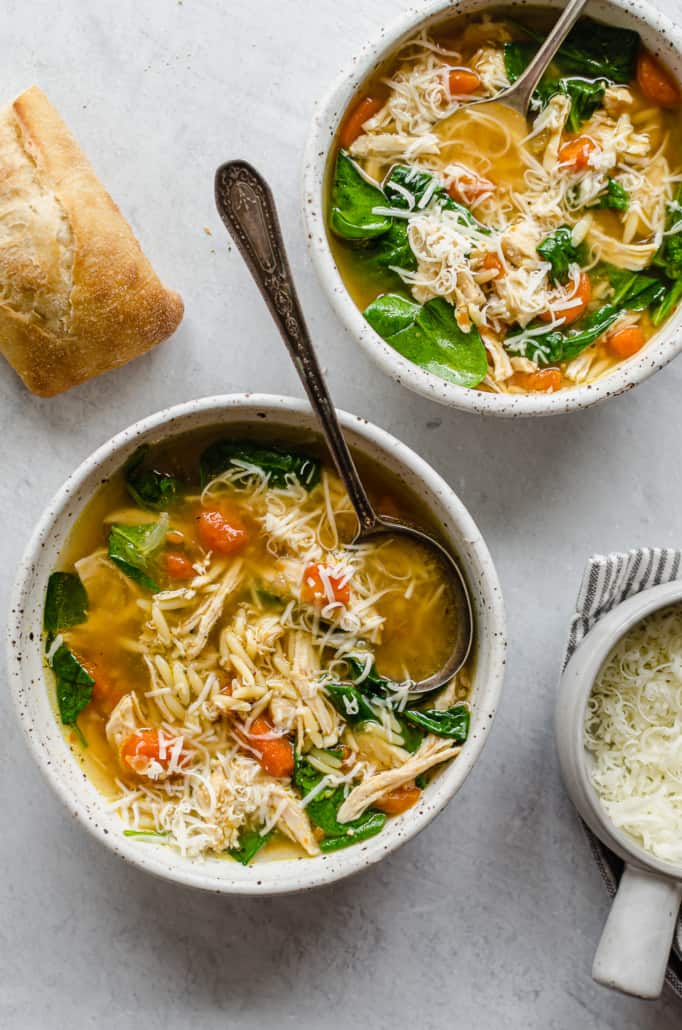 ---
The perfectly seasoned, shredded chicken breasts are served on mini buns and topped with BBQ Sauce to make an easy weeknight meal or a scrumptious meal for groups of people. Be sure to double and freeze the recipe to save your future self time!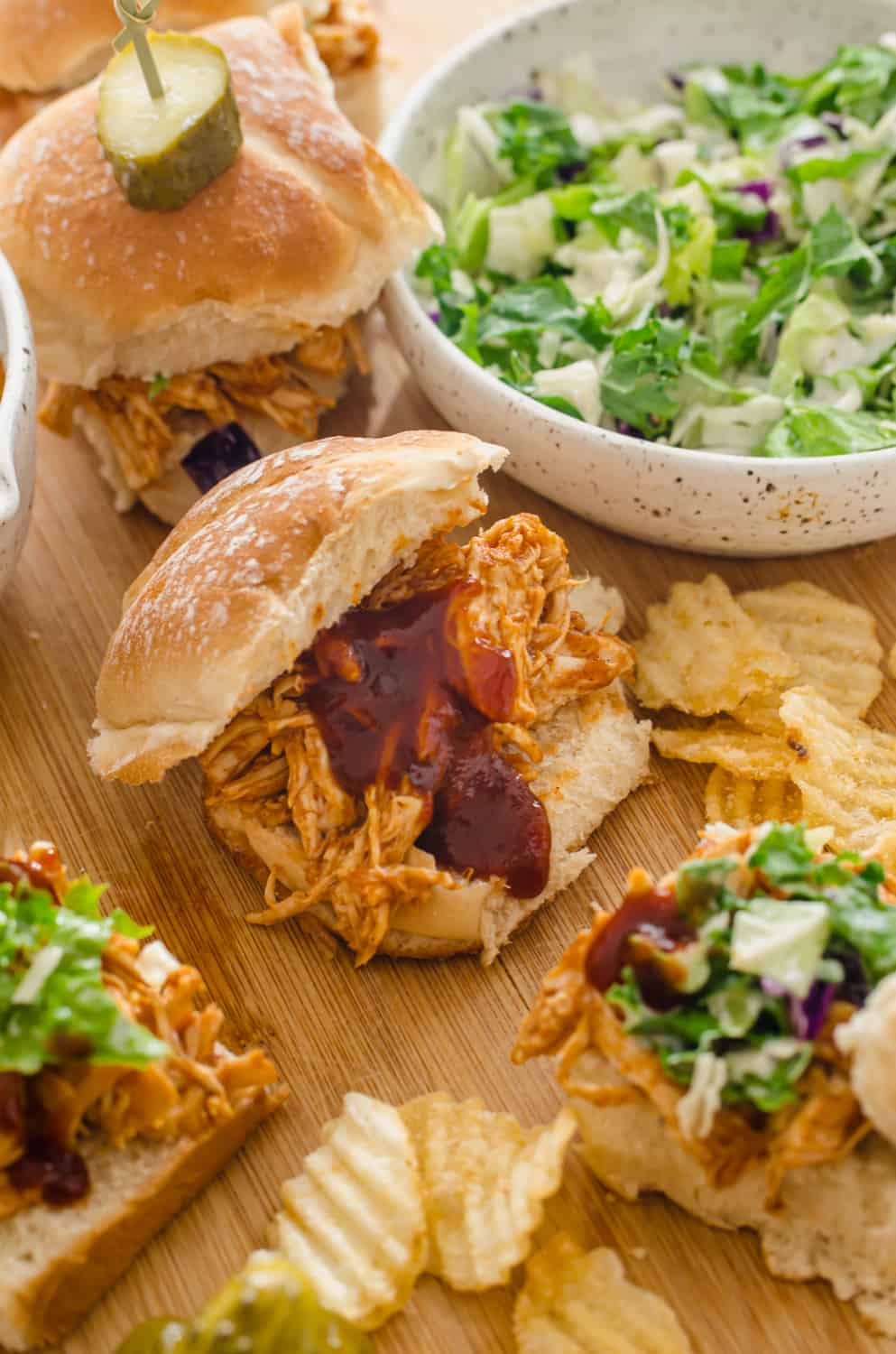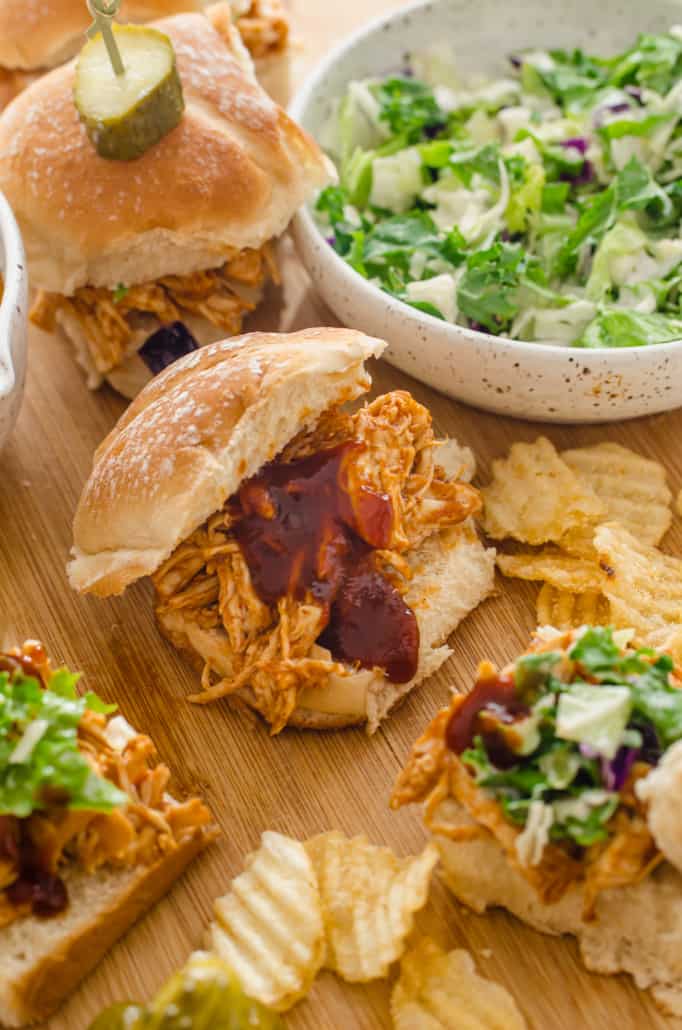 ---
A little sweet and a little spicy, this EASY recipe is BIG on flavor and takes just minutes. It's a fan favorite and, of course, freezer friendly.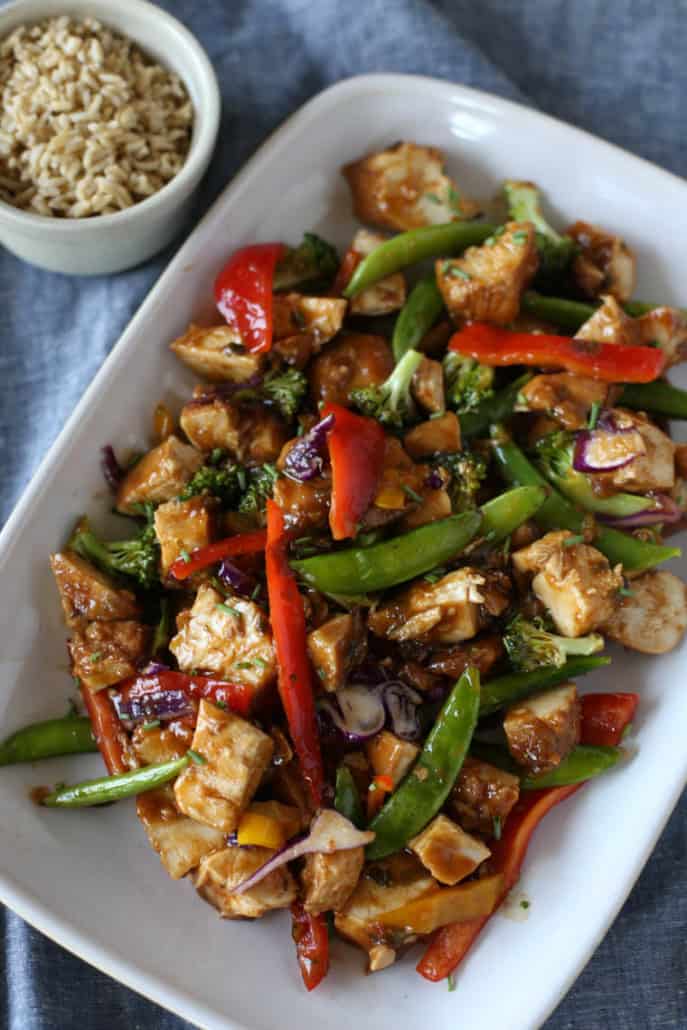 ---
Four simple ingredients completely transform this chicken dish. Follow our instructions for crispy-on-the-outside, moist-on-the-inside drumsticks.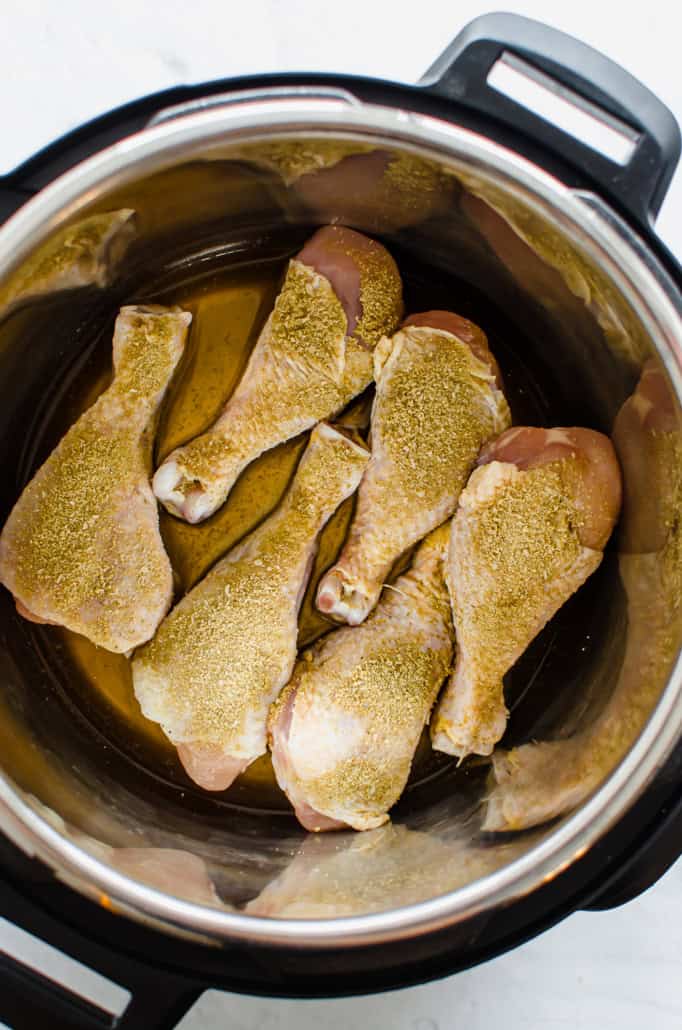 ---
You may never return to making chicken and dumplings on the stove again! Our IP Chicken and Dumplings recipe is a one-pot wonder made with real food ingredients and turns out tender and mouthwatering every time.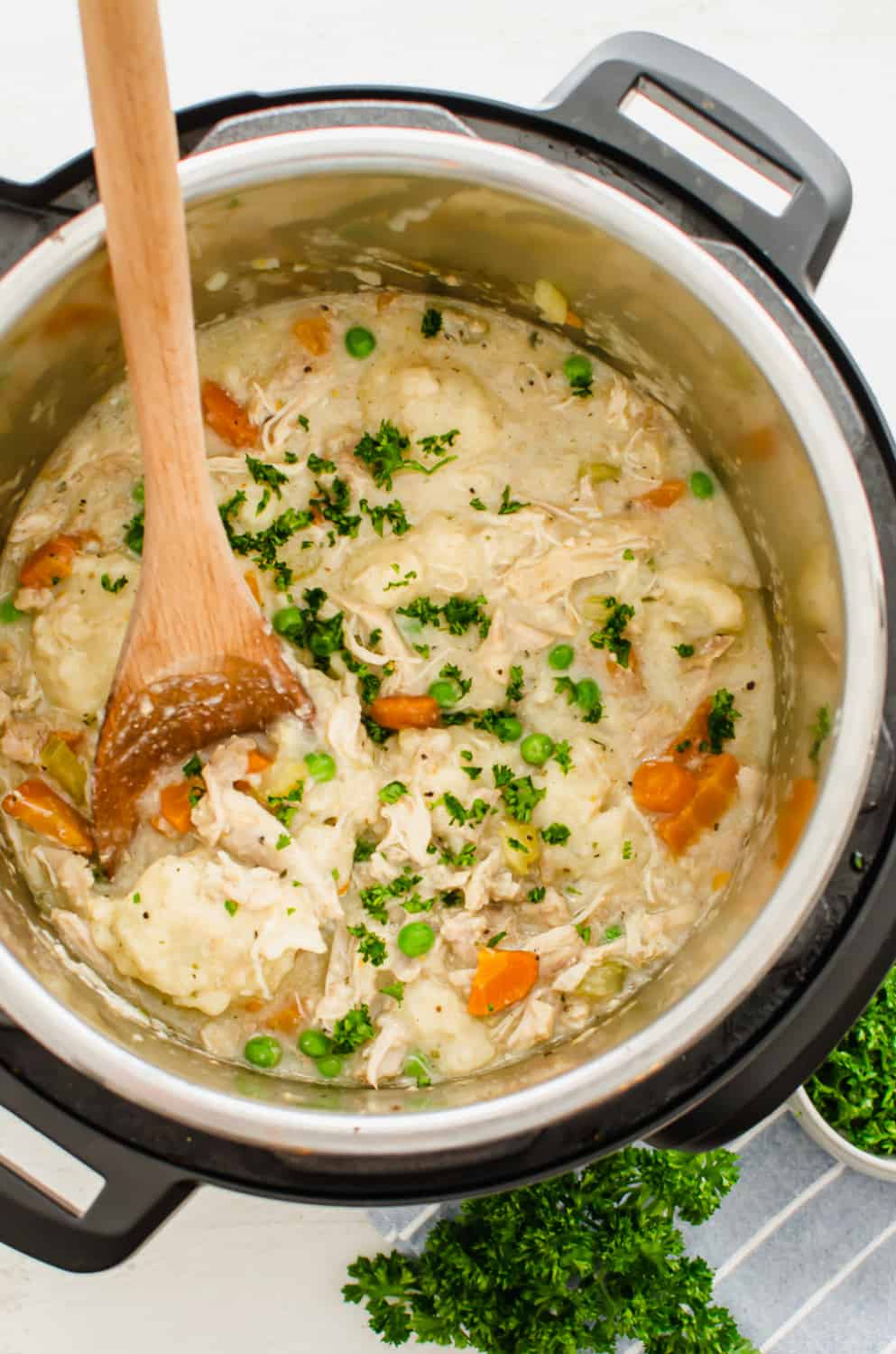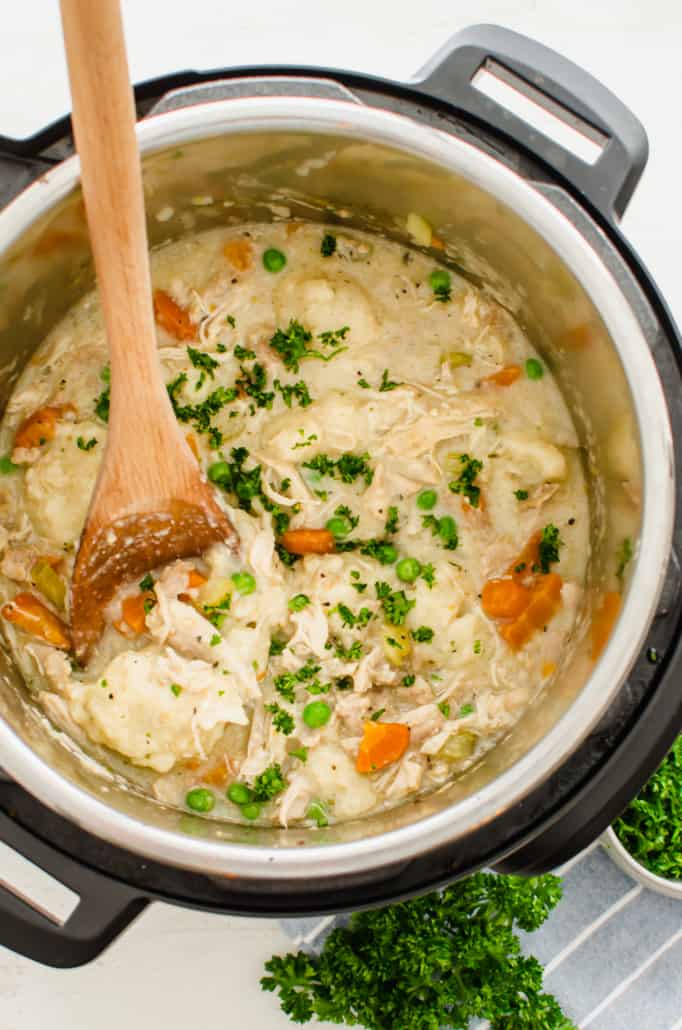 ---
Prep this IP chicken recipe according to our freezer meal instructions and then you can have these for dinner any time. Goes from freezer to table in about 25 minutes!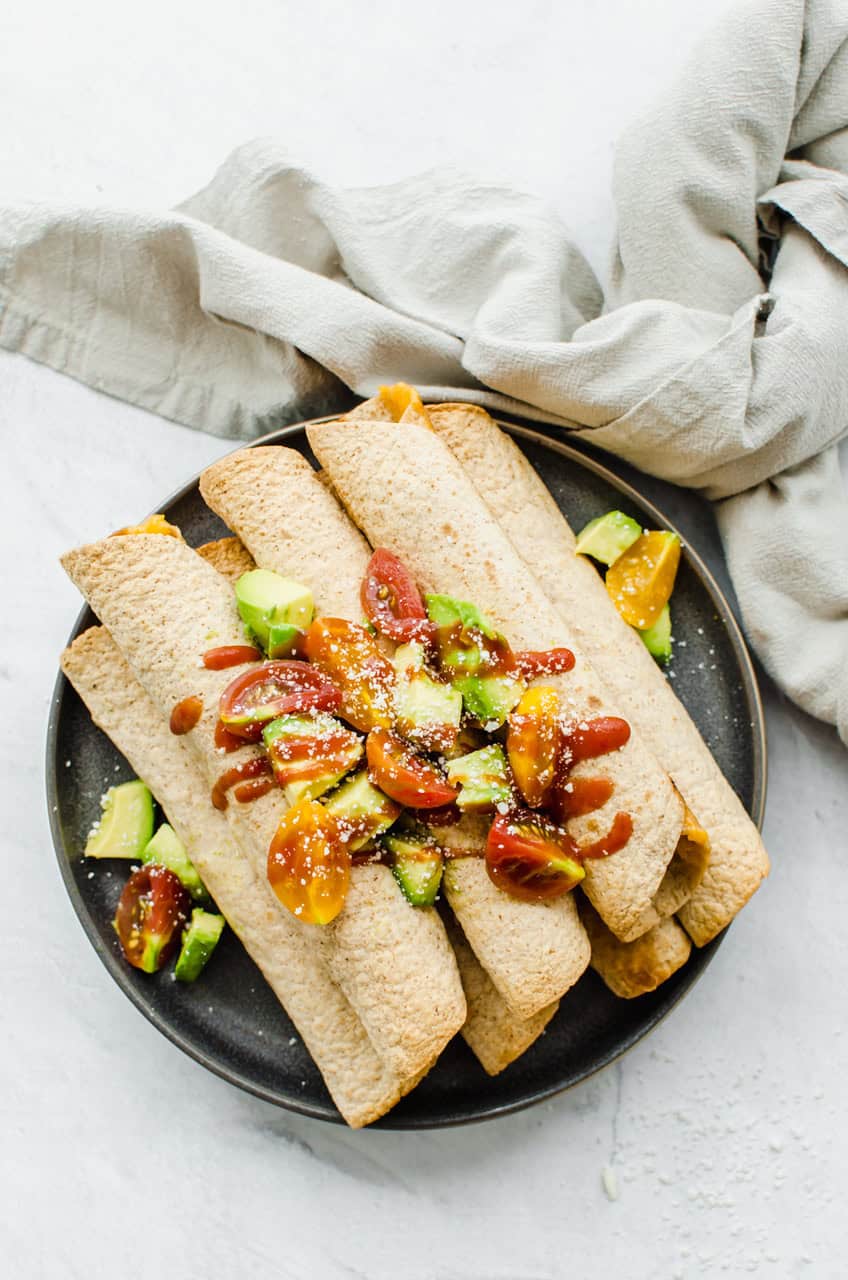 ---
With only five ingredients and the magic of the Instant Pot, you'll have this healthy dinner on the table in about 15-20 minutes from start to finish! Kids (and adults) go for this one.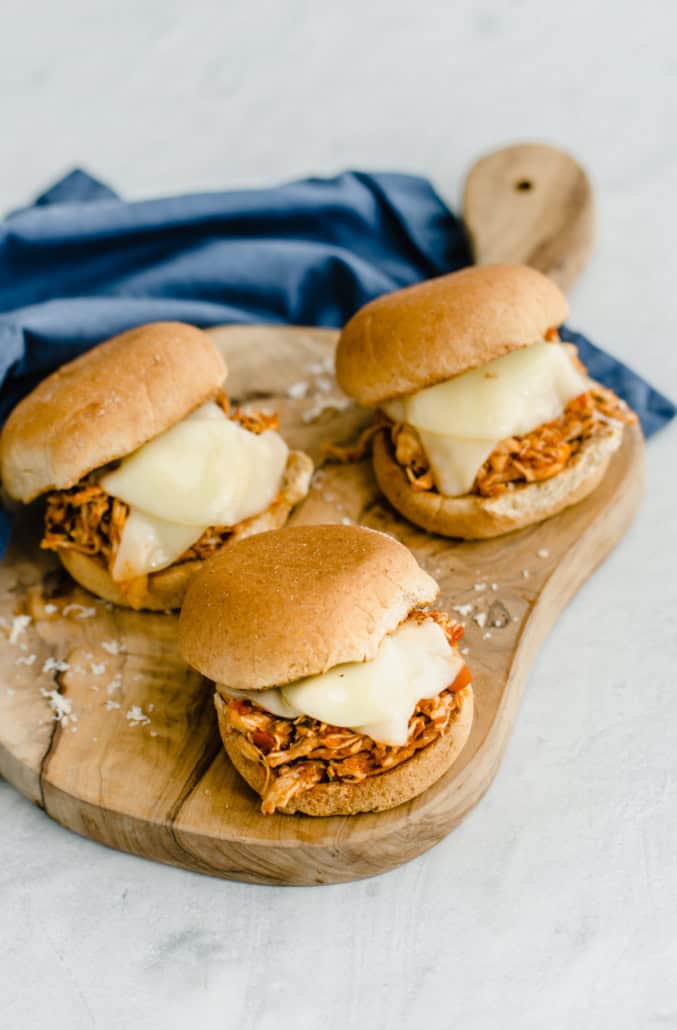 ---
This fast, healthy chicken teriyaki dinner will thoroughly impress your family and friends. Make it in the crockpot or Instant Pot.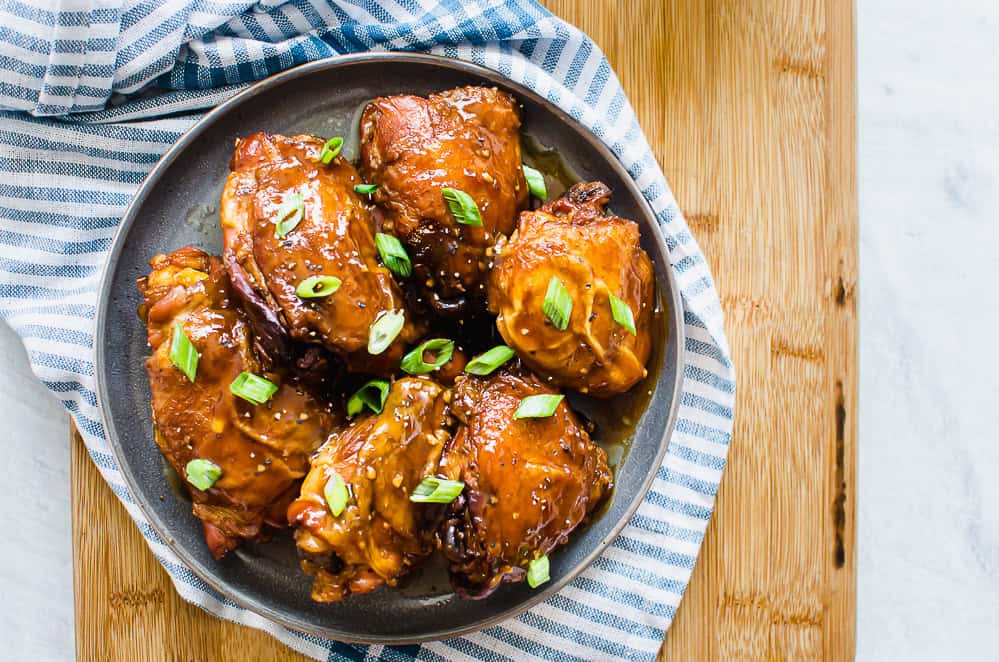 ---
Our 3-step, dump-and-go Instant Pot Jambalaya recipe is incredibly flavorful and so easy! Serve over brown rice for a healthy, gluten-free, dairy-free dinner.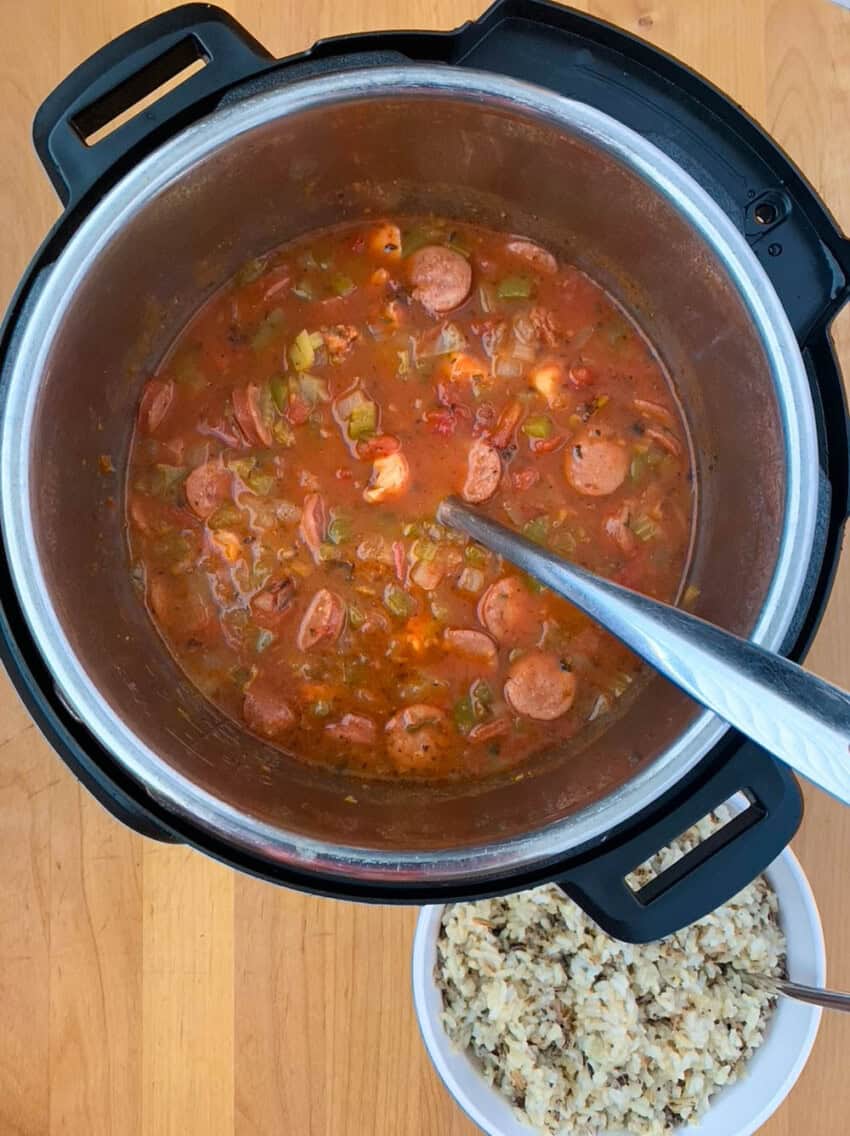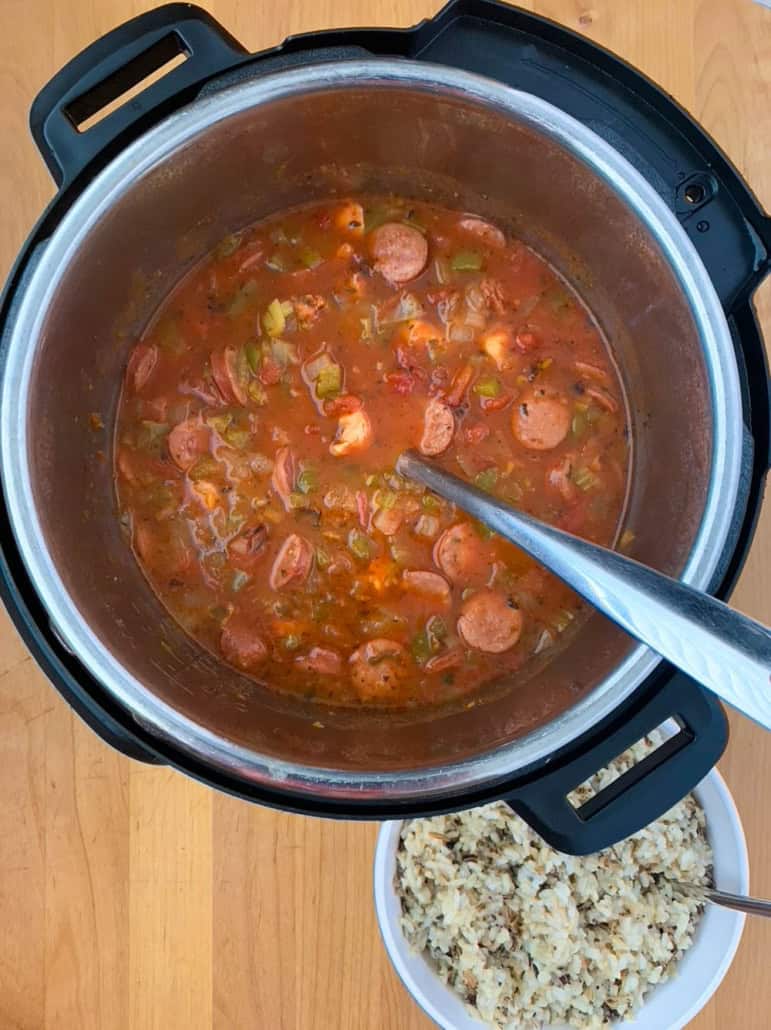 ---
We have a collection of amazing chicken marinades that will all work to cook from fresh or from frozen in the Instant Pot!
Here are the recipes: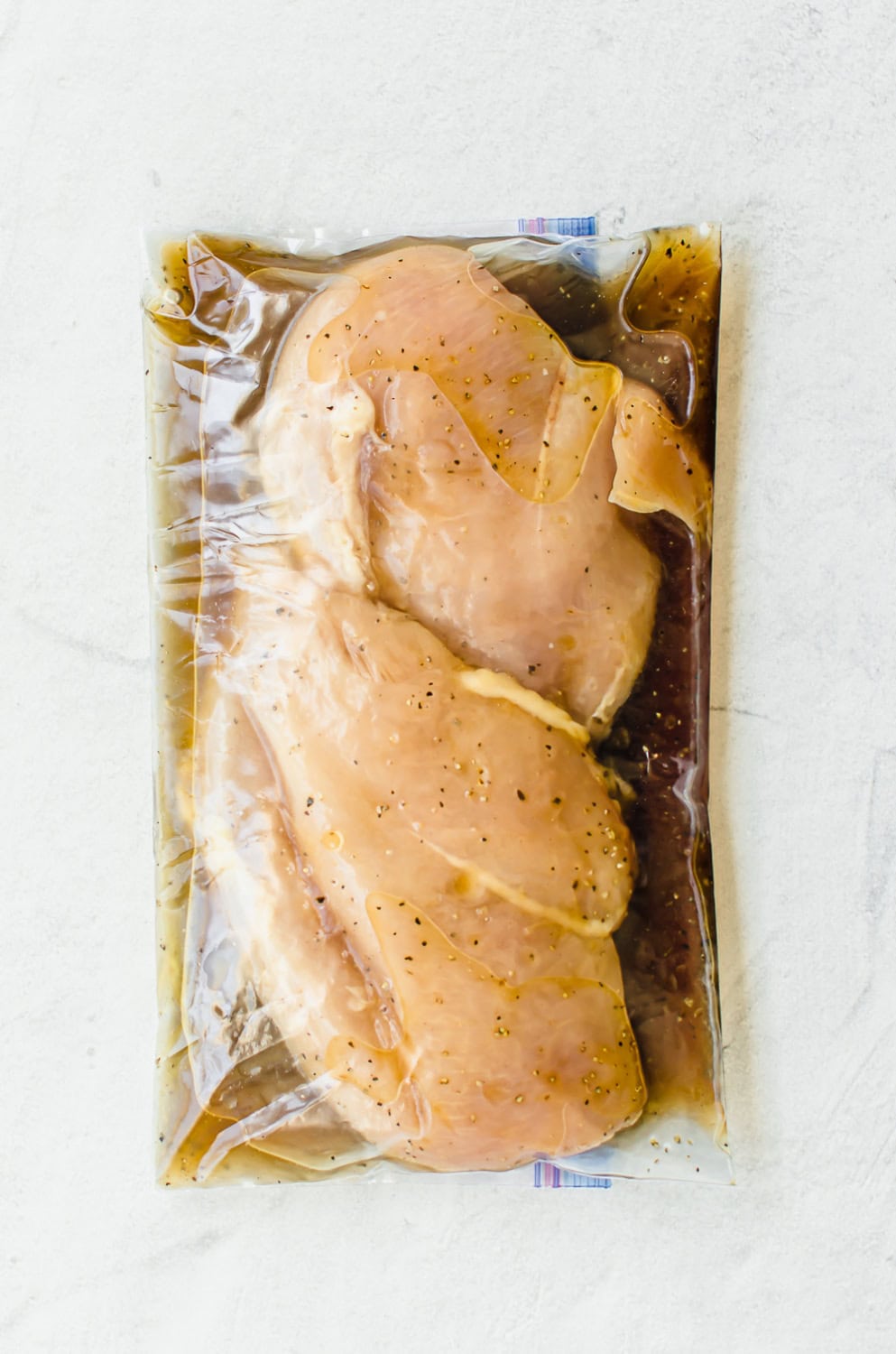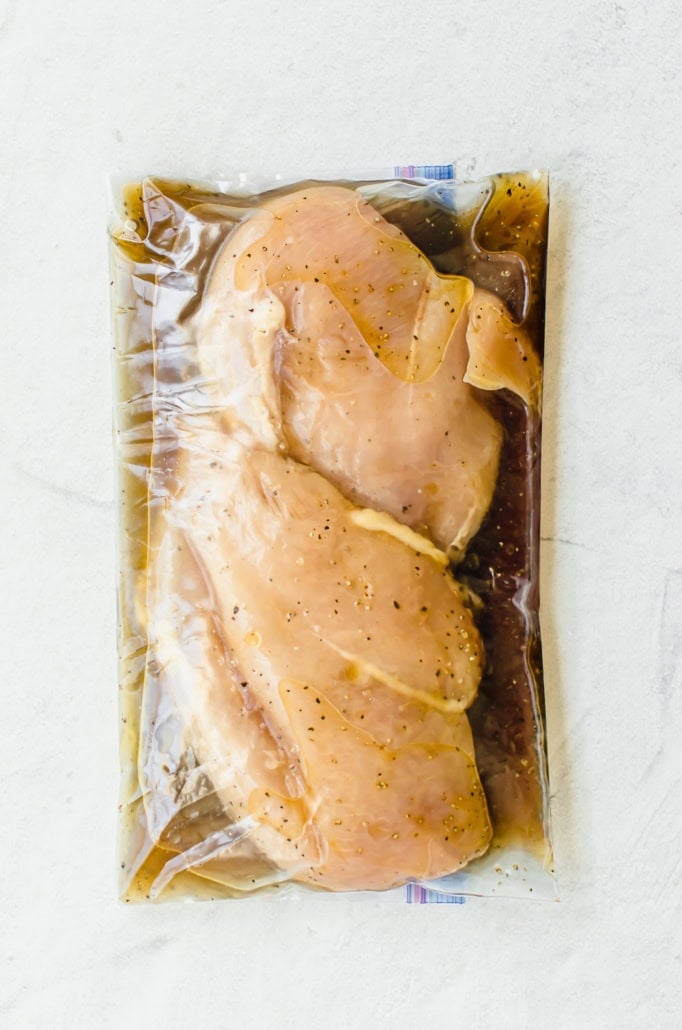 2. HONEY DIJON CHICKEN MARINADE
3. LEMON GARLIC CHICKEN MARINADE
4. BALSAMIC HERB CHICKEN MARINADE
5. CILANTRO LIME CHICKEN MARINADE
6. THE BEST SAVORY CHICKEN MARINADE
Make sure you grab your Chicken Marinade Cheatsheet!
---
Our freezer friendly Instant Pot Chicken Nachos are a great starter meal for the Instant Pot. We teach you how to make this easy Instant Pot freezer meal from fresh or from frozen. The best part about the recipe is that you can customize it how you want and it is great recipe for large groups.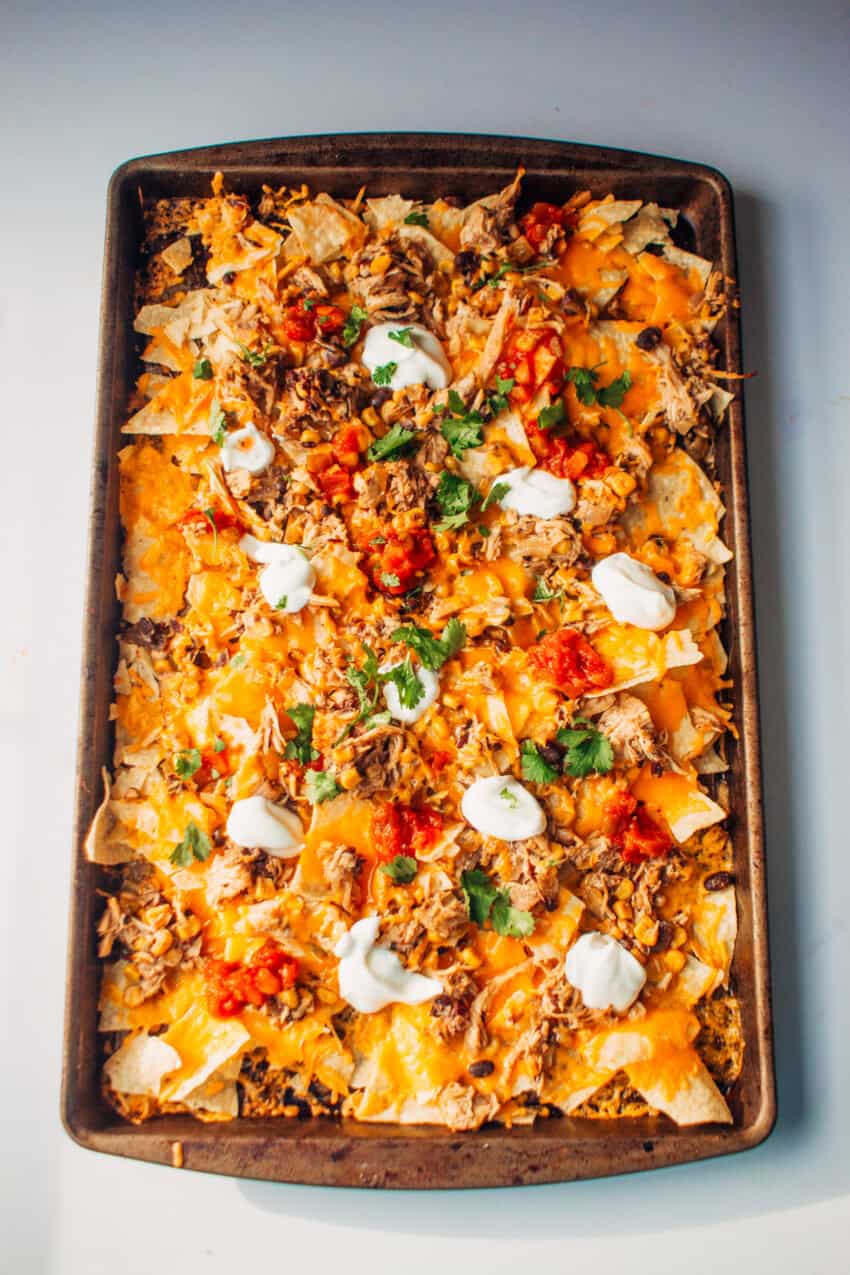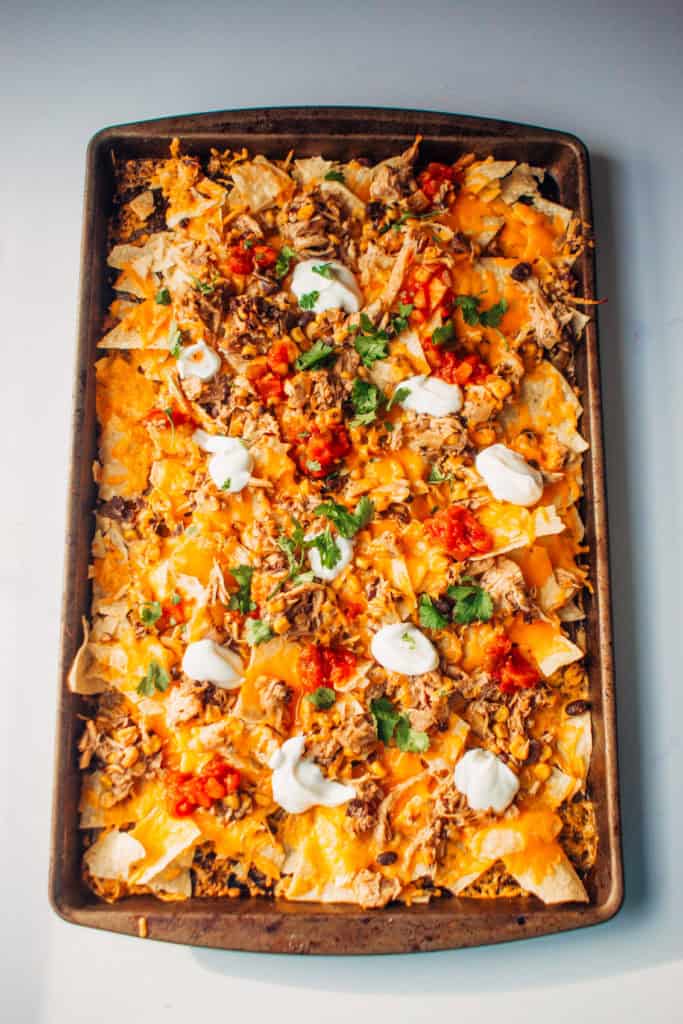 ---
A delightful twist on traditional chicken noodle soup that will bring some serious comfort food to your table without much fuss.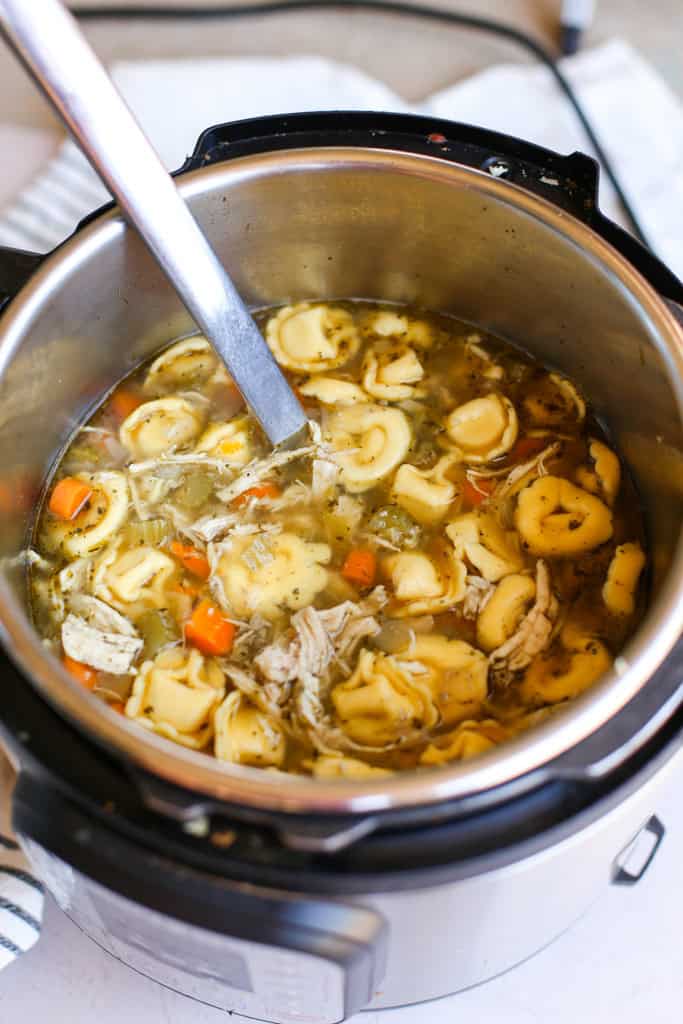 ---
Recipe creator, Becky Hardin, says, "Succulent chicken in delicious Tikka Masala Sauce, all whipped up in the pressure cooker. No fuss, all taste!"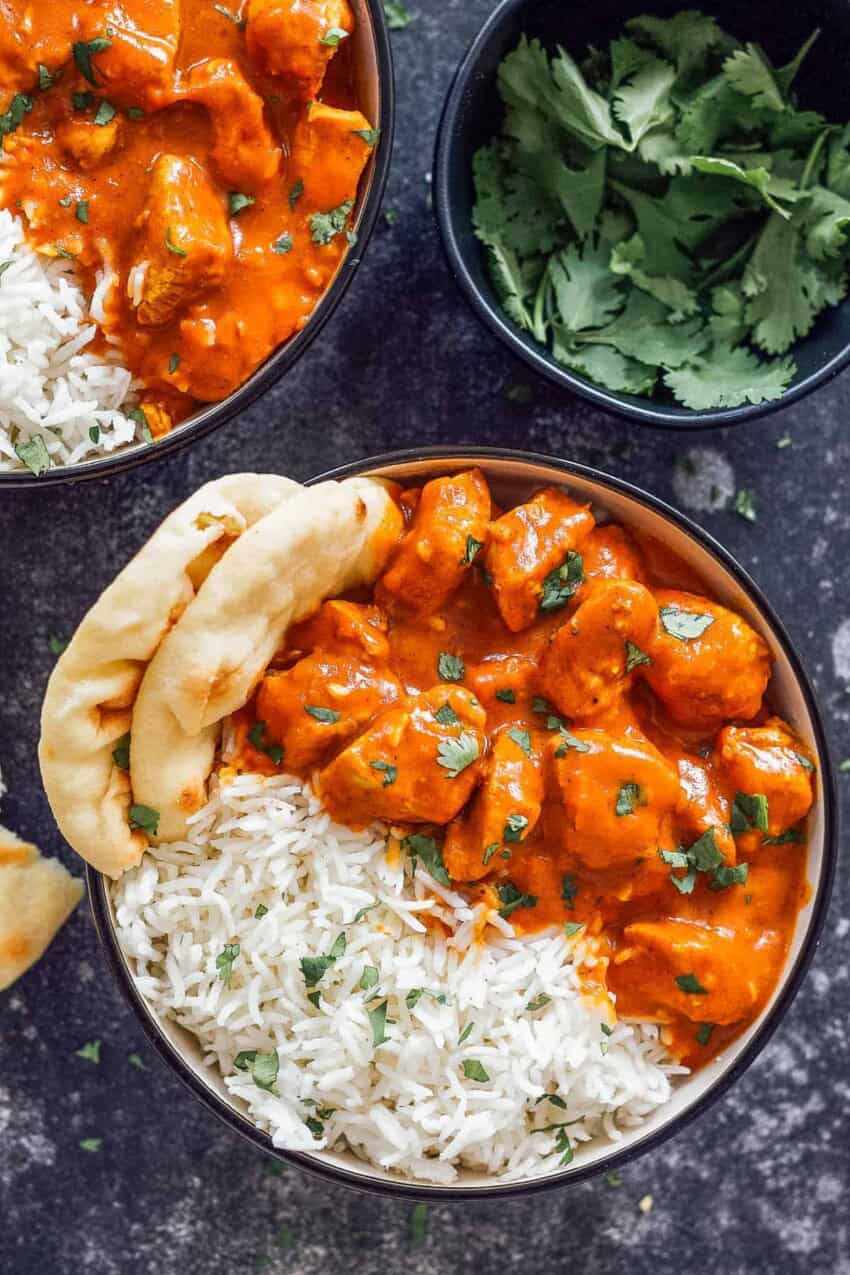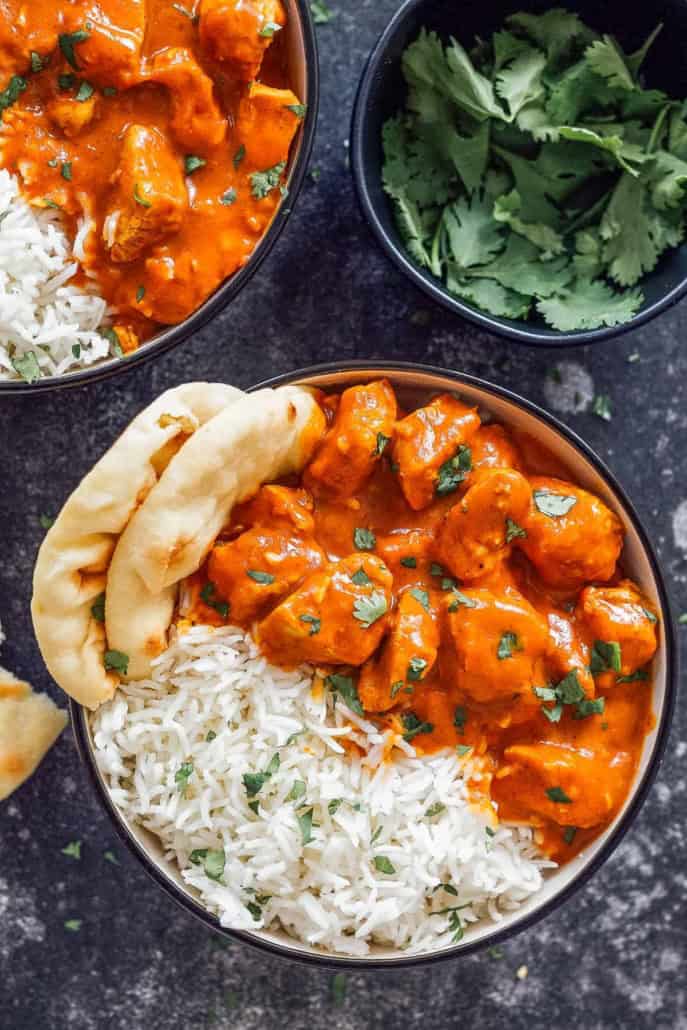 ---
Recipe creator, Becky Hardin, says, "So simple and easy to make and packed full of flavor, this marinated chicken needs very little hands on time."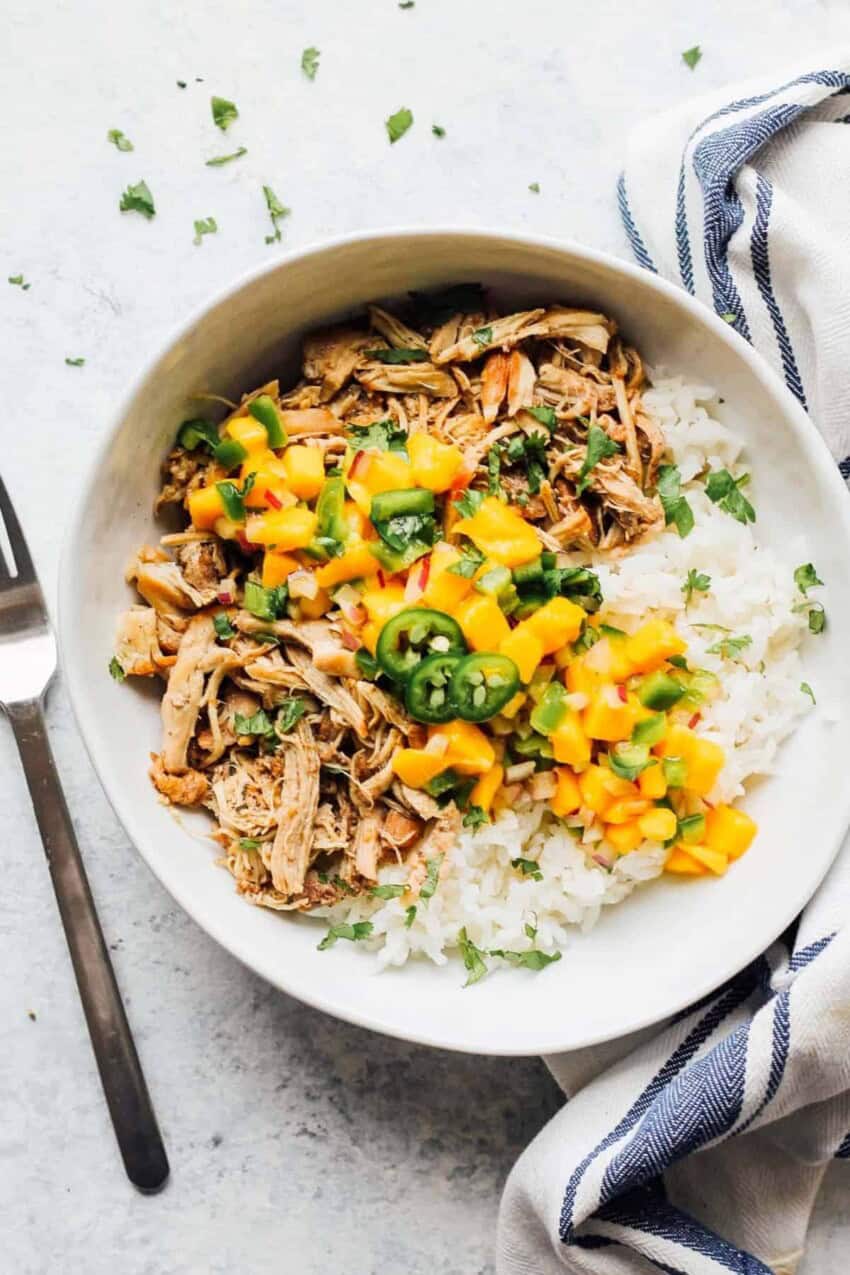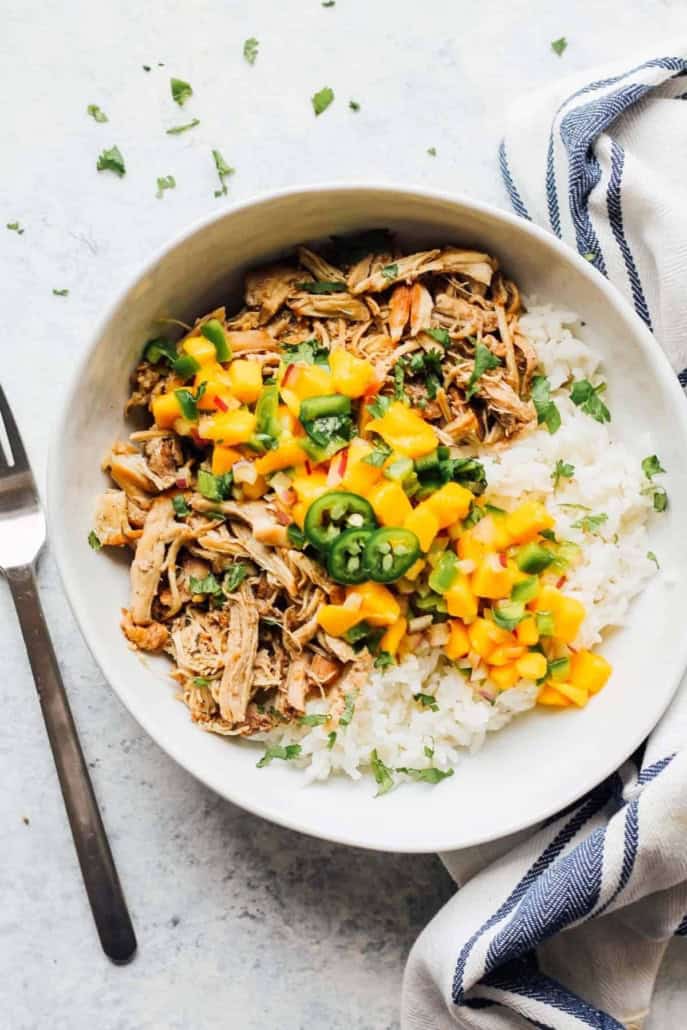 ---