Instant Pot 4-Ingredient Chicken Drumsticks
This post may contain affiliate or sponsored links. Please read our disclosure policy.
Instant Pot Chicken Drumsticks couldn't be easier or tastier with this 4-ingredient recipe. Make them fresh or from frozen. All ages love these!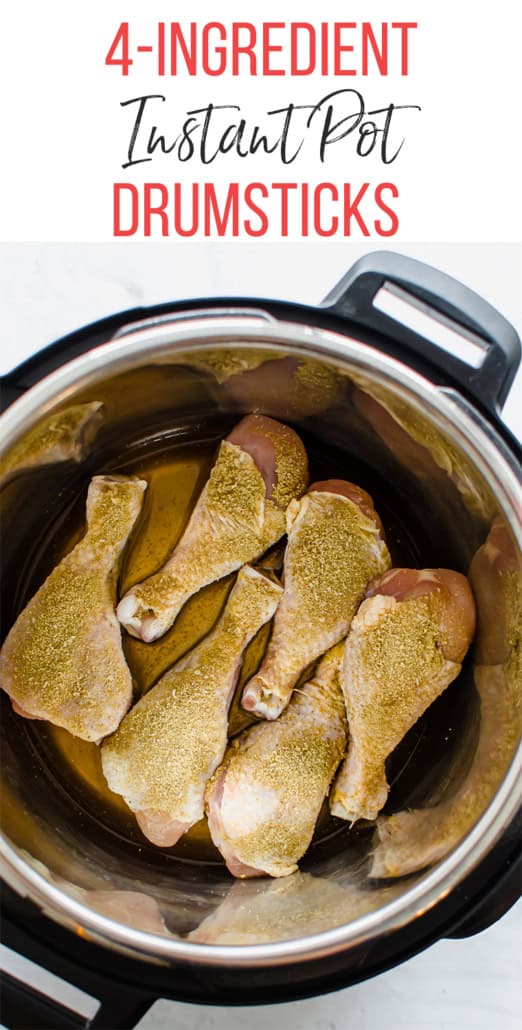 Some affiliate links are within this post.
Why Chicken Drumsticks in the Instant Pot are the Bomb
Like some of you, I'm a work-at-home mom with three kids who are schooling virtually right now. We are 8 months into this routine and I'm honestly so tired of cooking every meal. (Yes, even food bloggers/cookbook authors can say that!)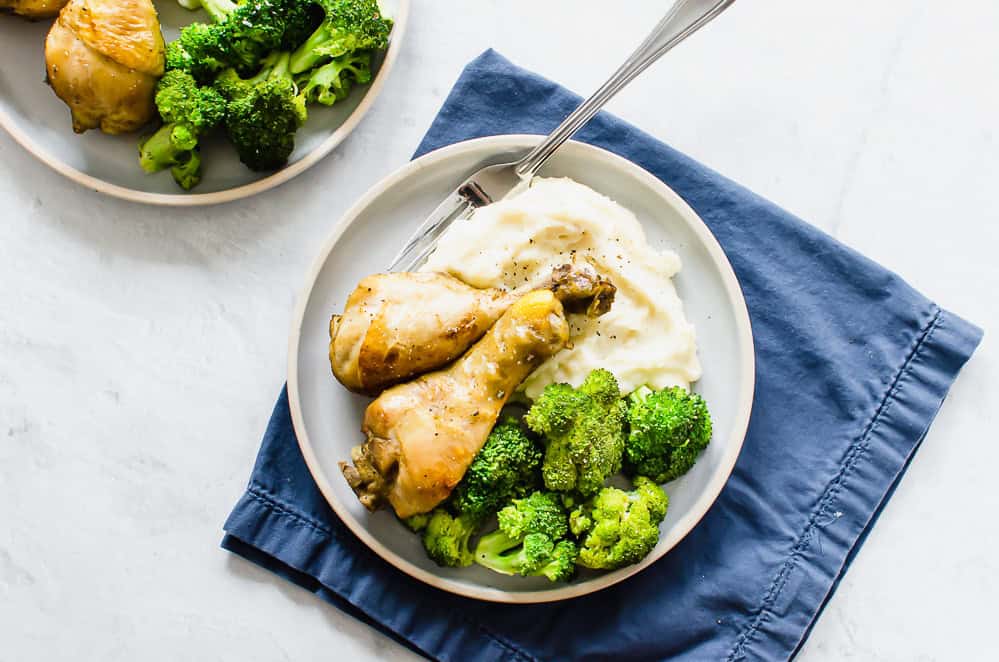 That's why I am obsessed with this super simple recipe that:
Requires only 4 pantry ingredients to season the drumsticks. (Boom!)
Can be doubled and a second batch frozen for later to save time. (See our freezing instructions below.)
Is gluten-free and dairy-free.
Leaves amazing homemade chicken broth in the cooker when you're done, which you can freeze for later.
Everyone in the family enjoys! (This only happens every 30.3 meals, it feels like.)
Plus, making these chicken drumsticks in the Instant Pot, in particular, results in fall-apart tender and moist chicken on the bone. With a few minutes under the broiler at the end, you'll have crispy and perfectly seasoned dinner ready to go in no time.
Ingredients You'll Need
So…"what is the secret mix of 4 pantry seasonings you need to bring bland drumsticks to life?" you ask. I'll tell ya…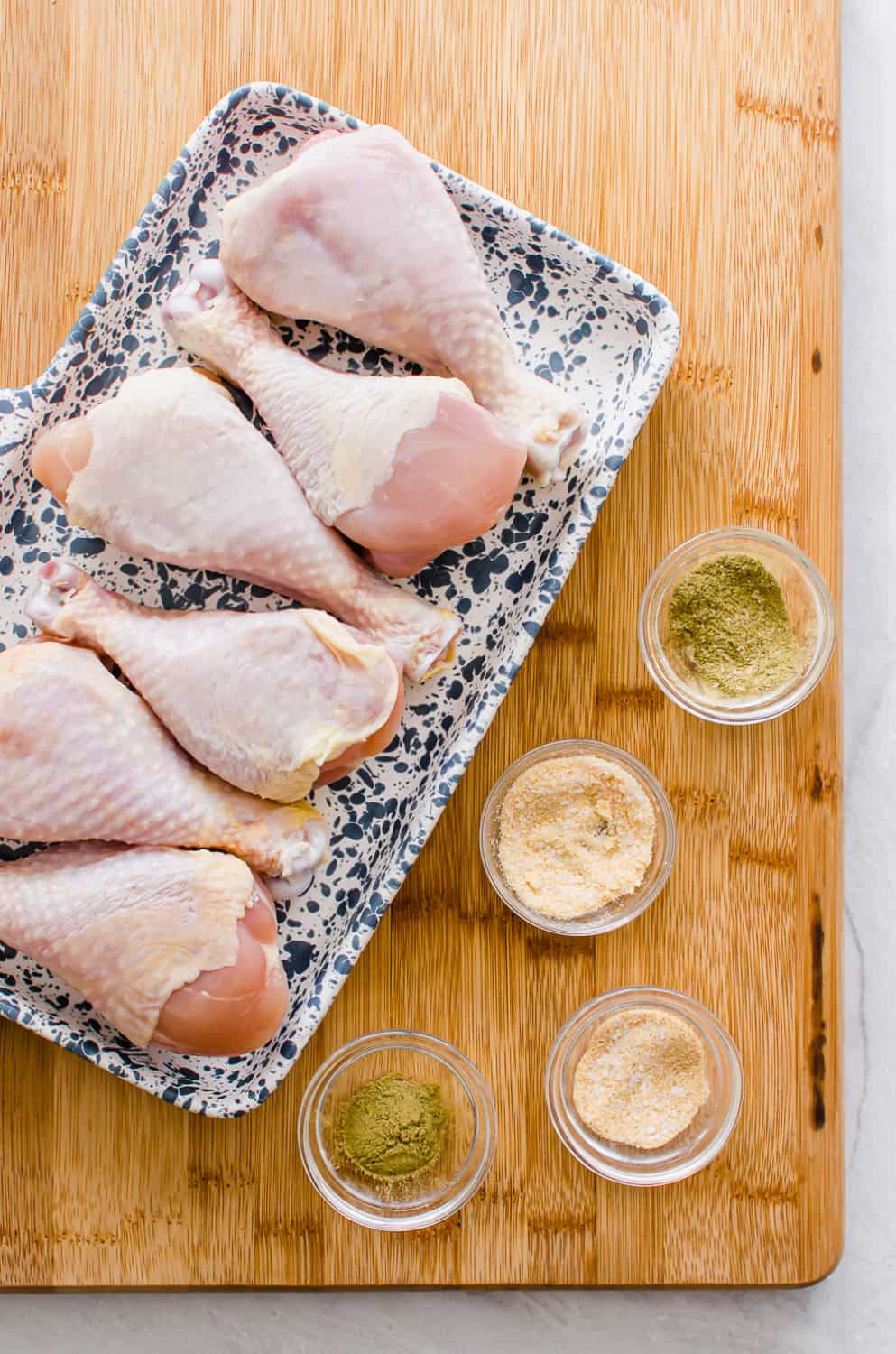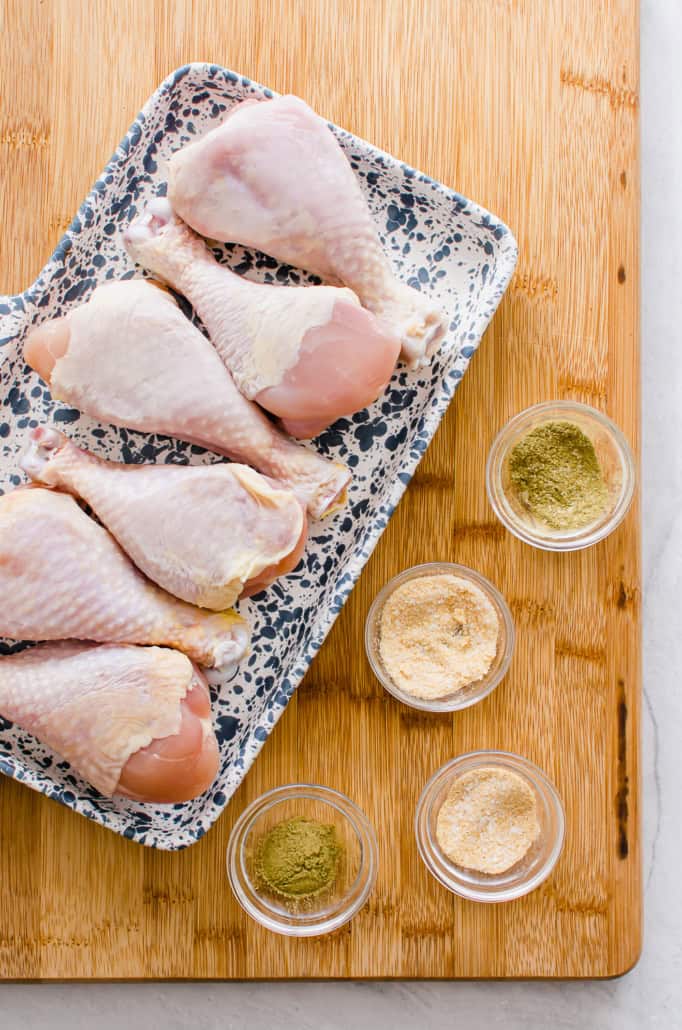 We use a blend of seasonings that Polly's mom (Janny) used regularly to prepare chicken-on-the-bone for her family while growing up. We had a hunch Janny's salty-savory mix was the right blend for our chicken drumsticks. After several tests by us and our cookbook testing team–who still rave about this recipe–we were right!
Here is the 4-ingredient seasoning line-up:
Garlic Salt
Onion Salt
Celery Salt
Poultry Seasoning
Keep these on hand and use the same blend for all cuts of chicken or even pork, too. In addition, you'll need a little chicken broth in the Instant Pot to help create the steam necessary to build pressure.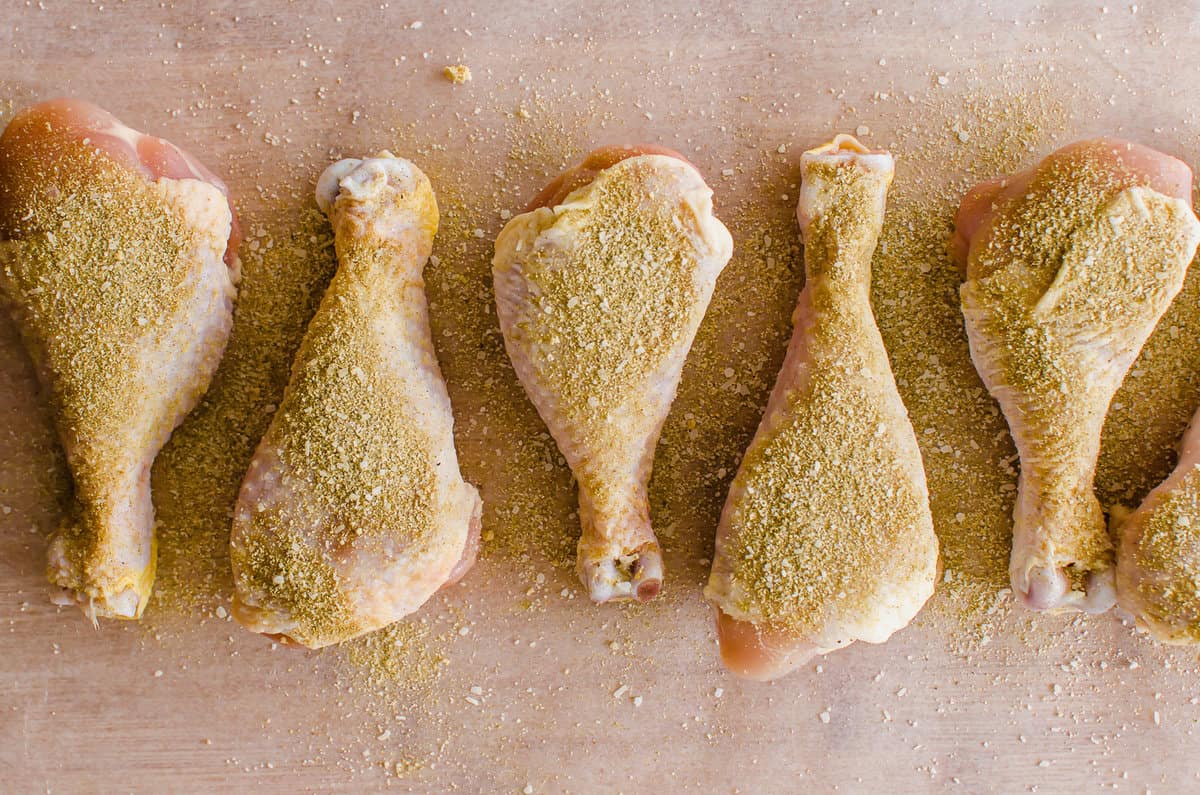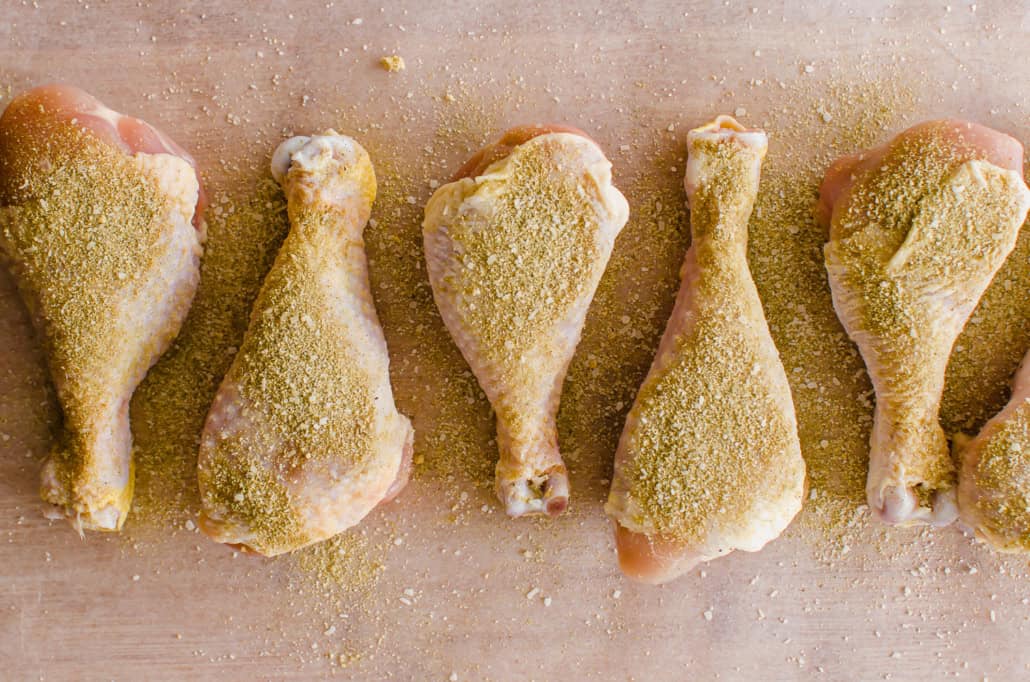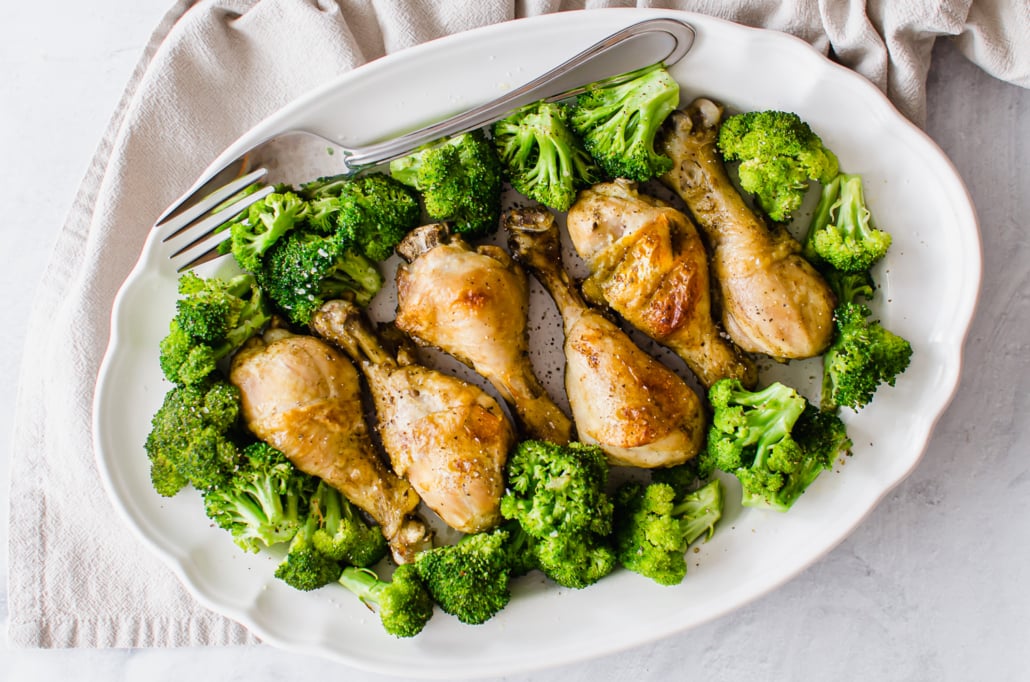 Can I make Drumsticks in the Slow Cooker?
We love a recipe that can be made in both the slow cooker AND the Instant Pot. The great news is, these drumsticks work in both!
Here is a whole post for our Crockpot Drumsticks.
How to Make This Recipe Into a Freezer Meal
When you combine the magical powers of the Instant Pot AND freezer cooking, you practically set yourself up for hands-free cooking. That's because you can dump your frozen meal directly in the Instant Pot and cook it from frozen!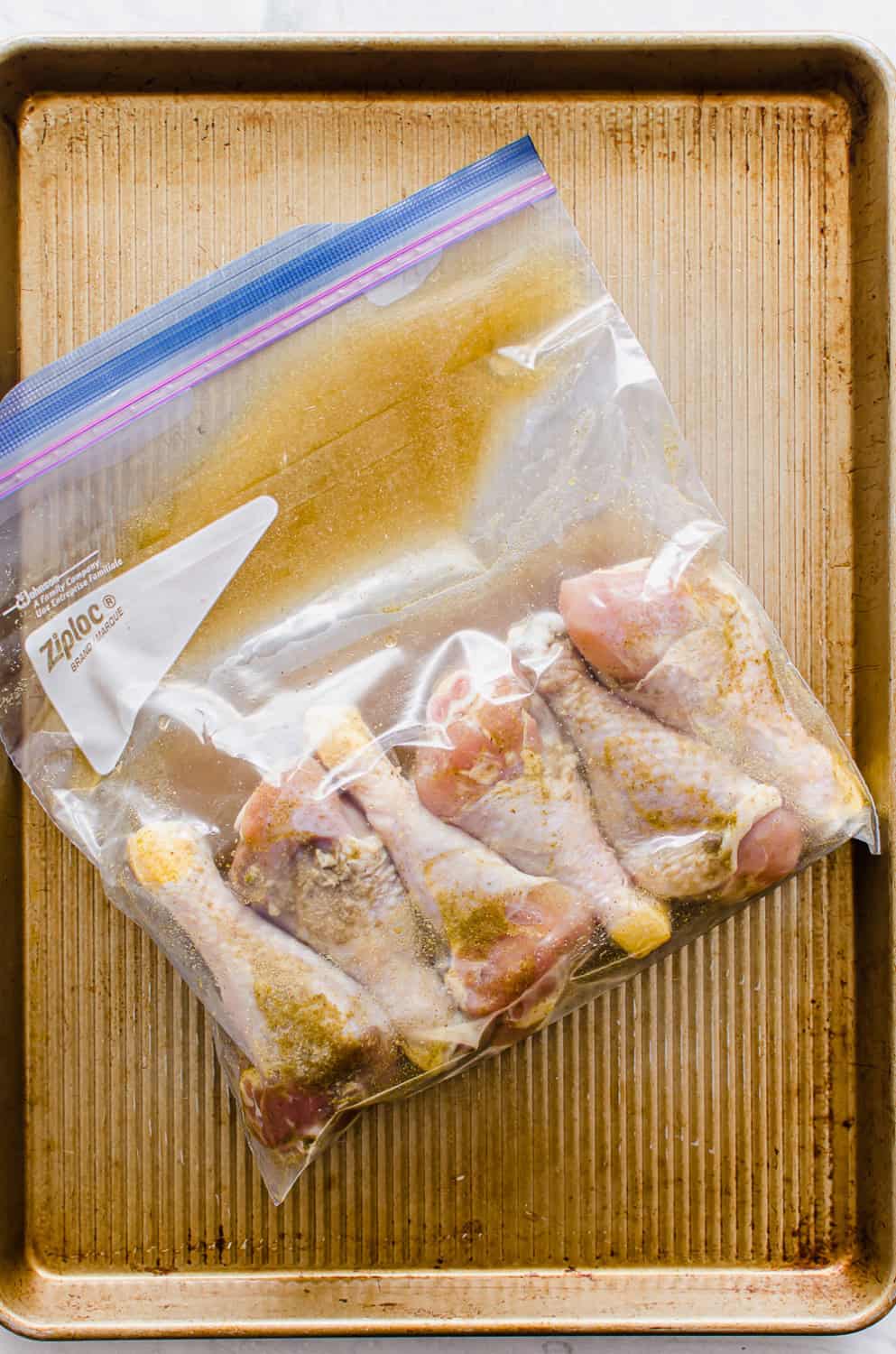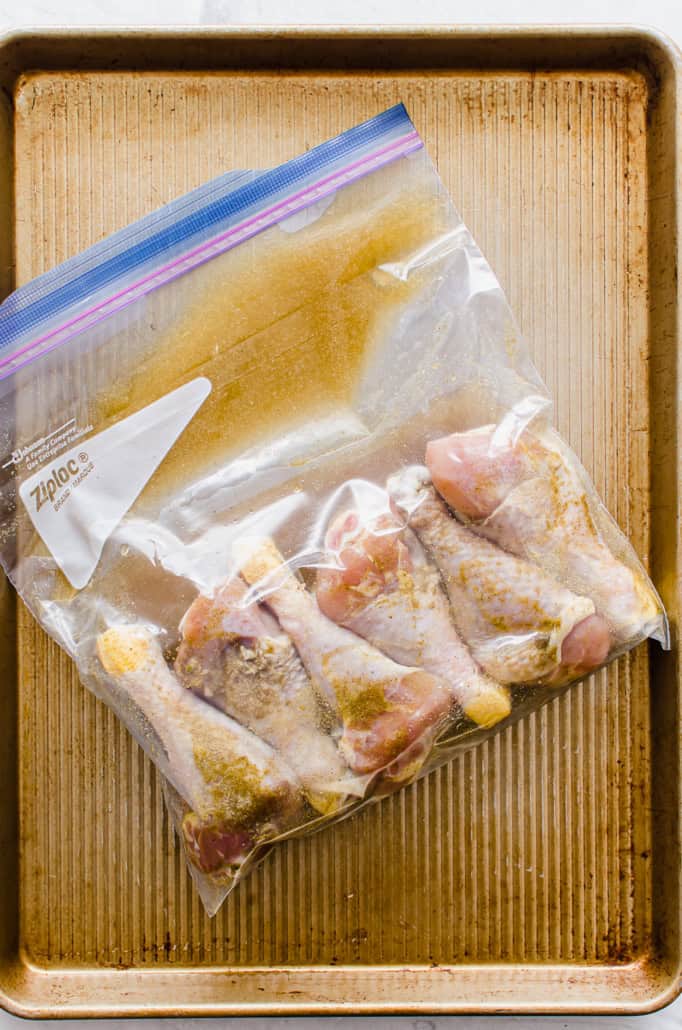 Freeze for Later: Follow step 1. Place the seasoned chicken and the broth in a gallon-size freezer bag or round container (try not to stack the drumsticks in the bag/container as much as possible; instead, place them side by side). Seal and freeze (if using a freezer bag, set it in a bowl or round container with a diameter similar to the Instant Pot so it will fit in the pot when frozen.
Prepare From Frozen: Set the Instant Pot to "Sauté." Transfer the frozen meal to the pot and cook for 5 minutes to release some liquid. Press "Cancel." Follow step 2, but cook for 17 to 22 minutes. Follow steps 3 and 4.
We sound like a broken record, but doubling and freezing a batch is such a wise use of your time! Read more about how to make Instant Pot Freezer Meals here or see all of our Freezer Meal recipes here.
What to Serve with Instant Pot Chicken Drumsticks
Next up is figuring out what to serve with these crispy drumsticks. We recommend going simple and kid-friendly. Try some of these favorites…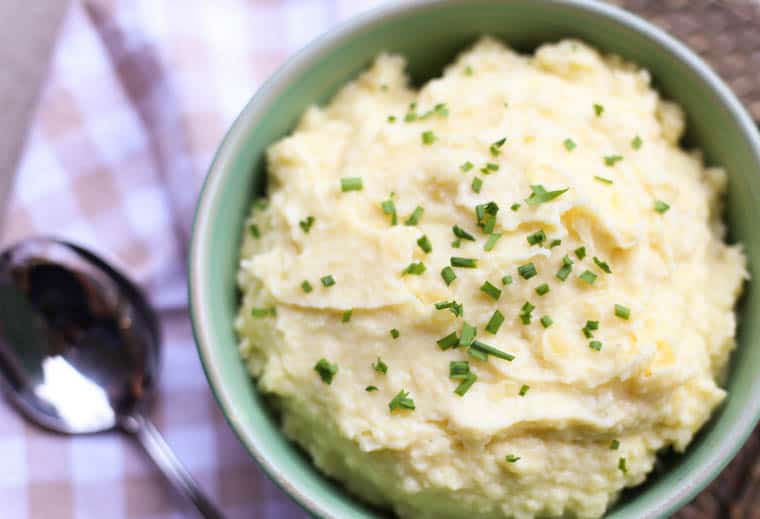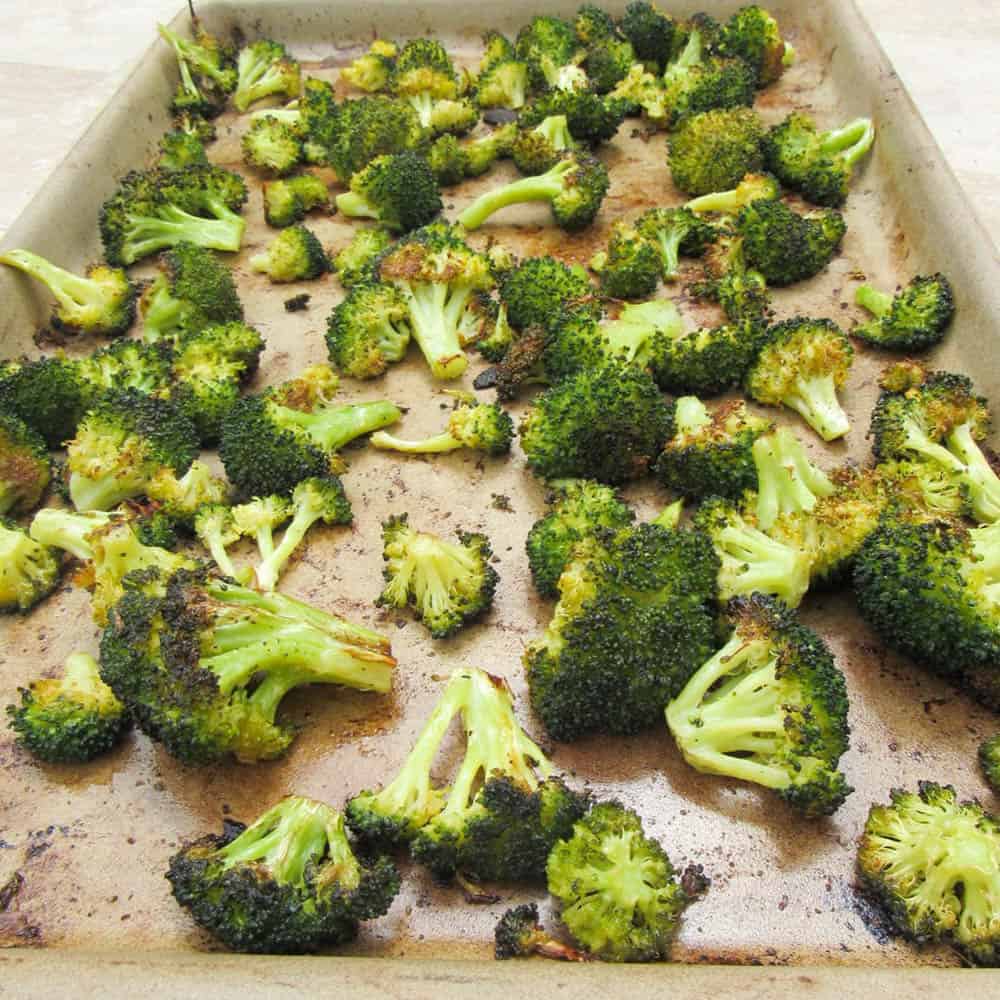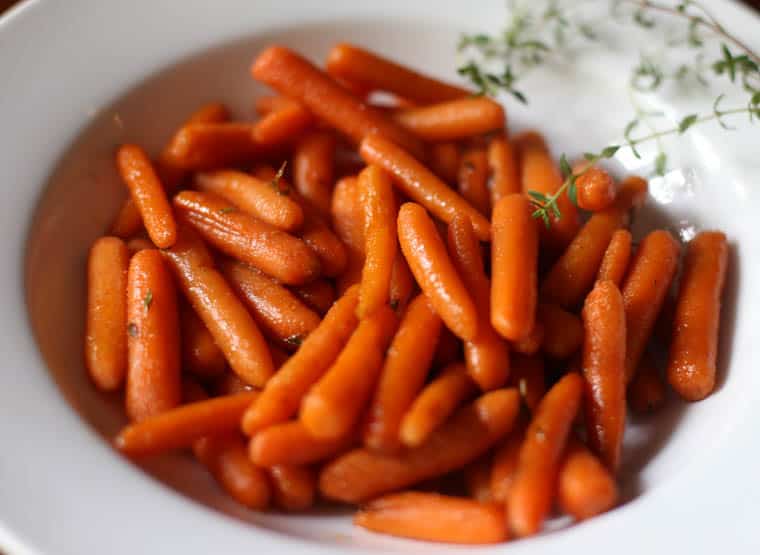 Bottom Line: Whether you want a healthy, kid-friendly dinner or a freezer meal on hand for later, we think you'll love the simplicity of these Instant Pot 4-Ingredient Chicken Drumsticks!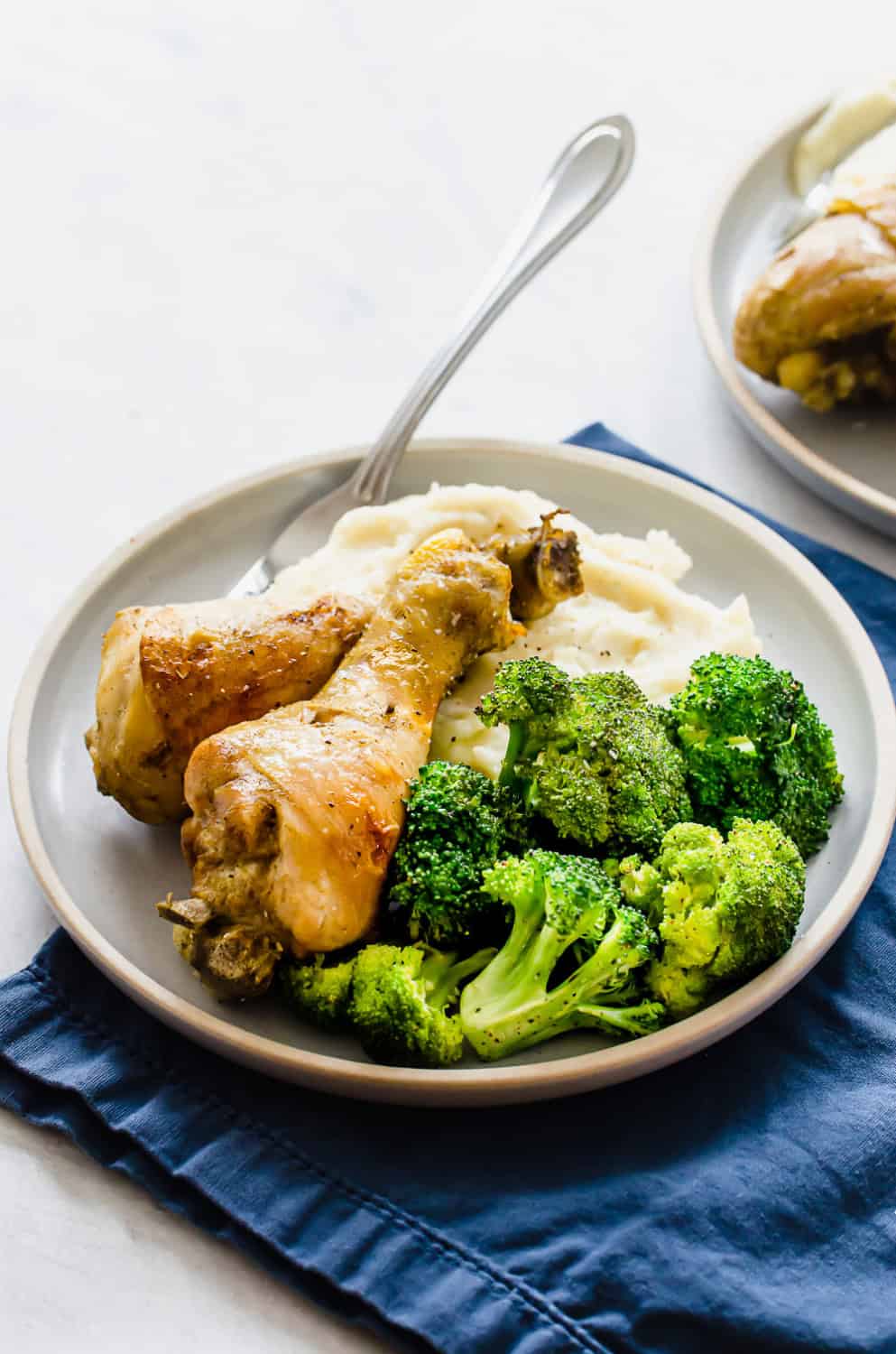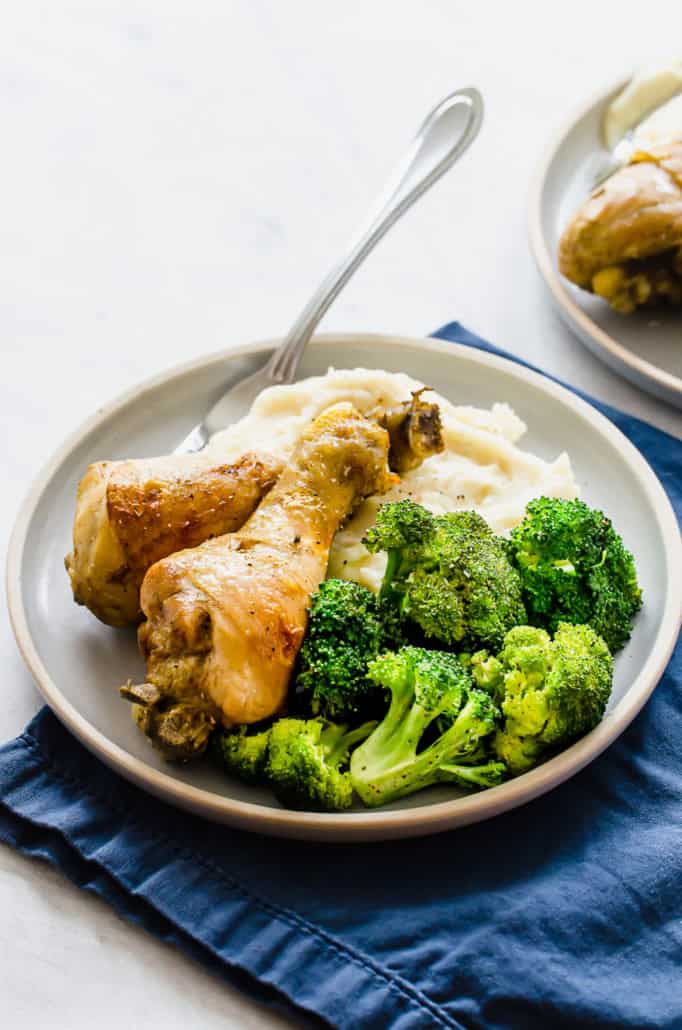 Did you make this? Snap a photo and tag us on Instagram at @thrivinghome so we can see your creations and cheer you on!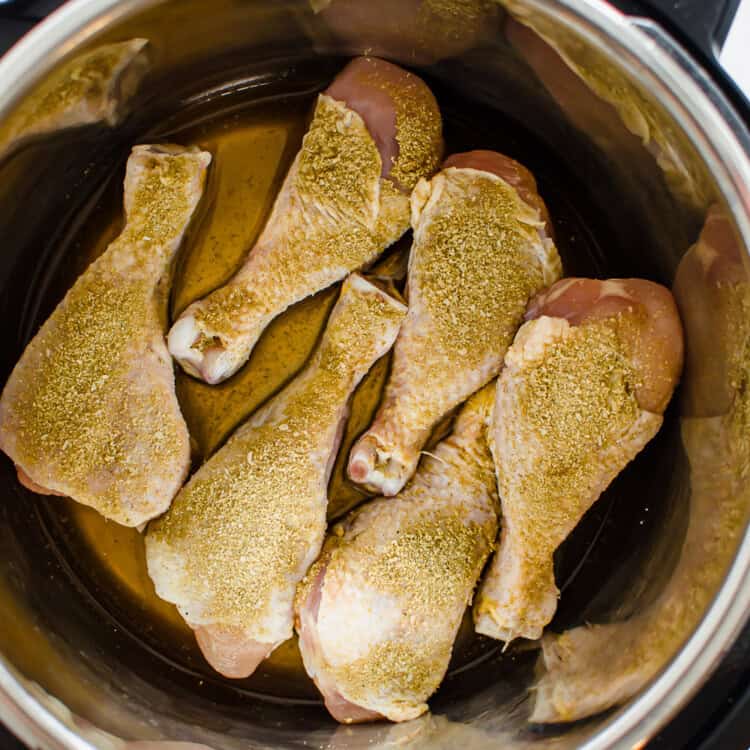 Instant Pot 4-Ingredient Chicken Drumsticks
Perfectly seasoned, crispy drumsticks that the whole family will love. Only 4 simple pantry ingredients needed! Make them fresh or as a make ahead freezer meal.
Yield:
6

servings (2 drumsticks per serving)

1

x
Prep:
5 minutes
Cook:
12 minutes
Total:
17 minutes
Ingredients
1 teaspoon

garlic salt

1 teaspoon

onion salt

1 teaspoon

celery salt

1/2 teaspoon

poultry seasoning

3

pounds bone-in, skin-on chicken drumsticks

1 1/2 cups

low sodium chicken broth (or water)
Before You Begin! If you make this, please leave a review and rating letting us know how you liked this recipe! This helps our business thrive & continue providing free recipes.
Instructions
Make It Now:
In a small bowl, combine the garlic salt, onion salt, celery salt, and poultry seasoning. Sprinkle the seasoning evenly over the drumsticks and rub it in to coat all sides.

(Freezing instructions begin here.)

Add the broth to the Instant Pot and place seasoned drumsticks in the bottom (stack them on end, if needed, but try not to pile them on top of each other).
Lock and seal the lid. Cook at high pressure for 12 minutes, then quick release the pressure.

Position the top oven rack about 6 inches below the broiler. Preheat the broiler. Line a rimmed baking sheet with foil.

Use tongs to place the drumsticks on the prepared baking sheet; discard any liquid remaining in the cooker. Broil until the chicken starts to brown and look crispy, 2 to 3 minutes. Flip the chicken over,  and broil until the skin begins to brown and look crispy, 2 to 3 minutes more. 
Freeze For Later: Follow Step 1. Place the seasoned chicken and 1 1/2 cups of chicken broth in a gallon-sized freezer bag or container. Seal and freeze in a round container, about the same diameter as the Instant Pot. Once frozen, you can remove the round container. 
Prepare From Frozen: Set the Instant Pot to "Sauté." Cook the frozen meal for about 5 minutes to release the liquid. Press "Cancel." Follow steps 3 through 5, but cook for 17 to 22 minutes. 
---
Notes/Tips
Where We Get Our Chicken: We get our meat from ButcherBox. The chicken is organic and curated from small, trusted farms. We highly recommend this service to source healthy meat–like uncured bacon, wild salmon, and grass-fed beef–and have used it for years ourselves. Read Rachel's honest review here.
Want More Freezer Meals for the Instant Pot?
We've got you covered. Hop over to this post highlighting 20+ Best of the Best Freezer Meals for the Instant Pot. It includes freezer meal instructions for EVERY recipe plus tons of pro tips and tricks we've learned over the years.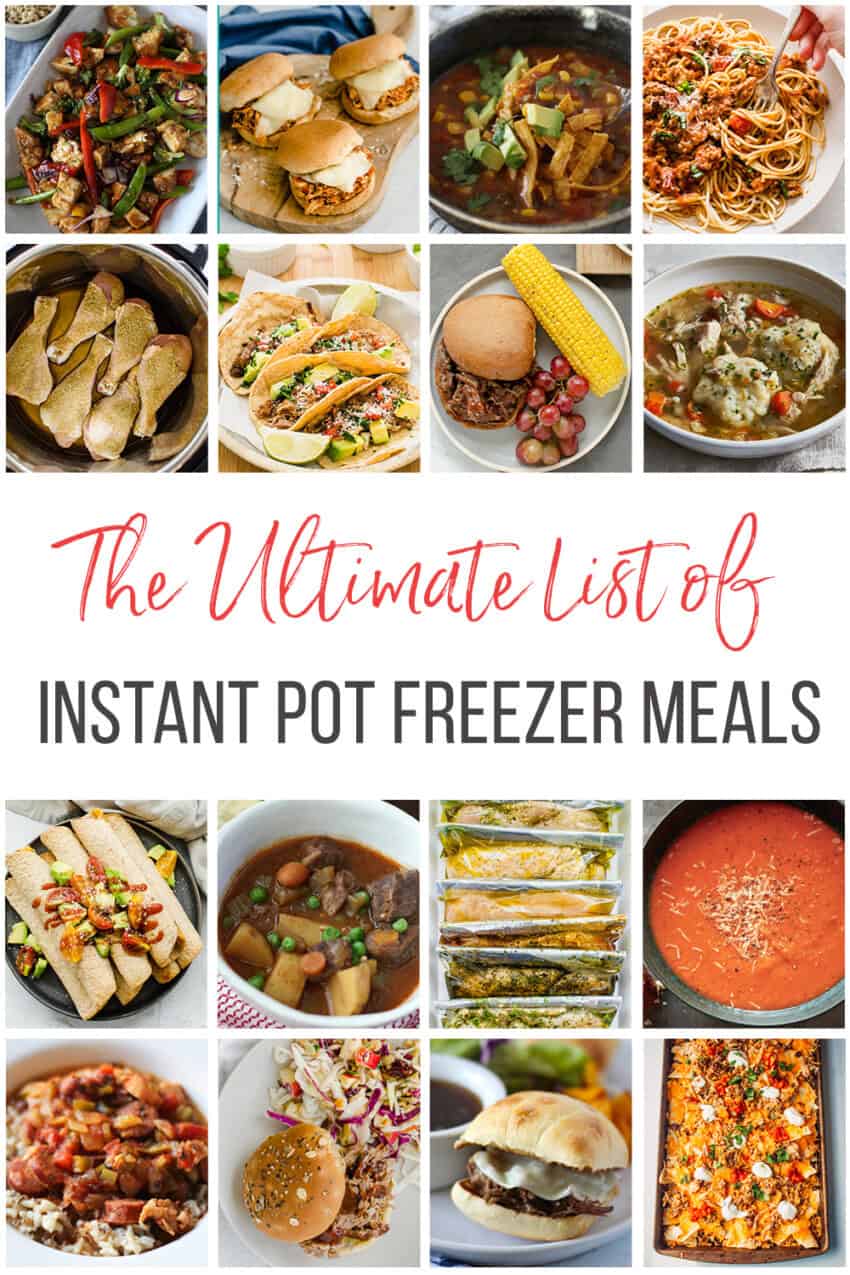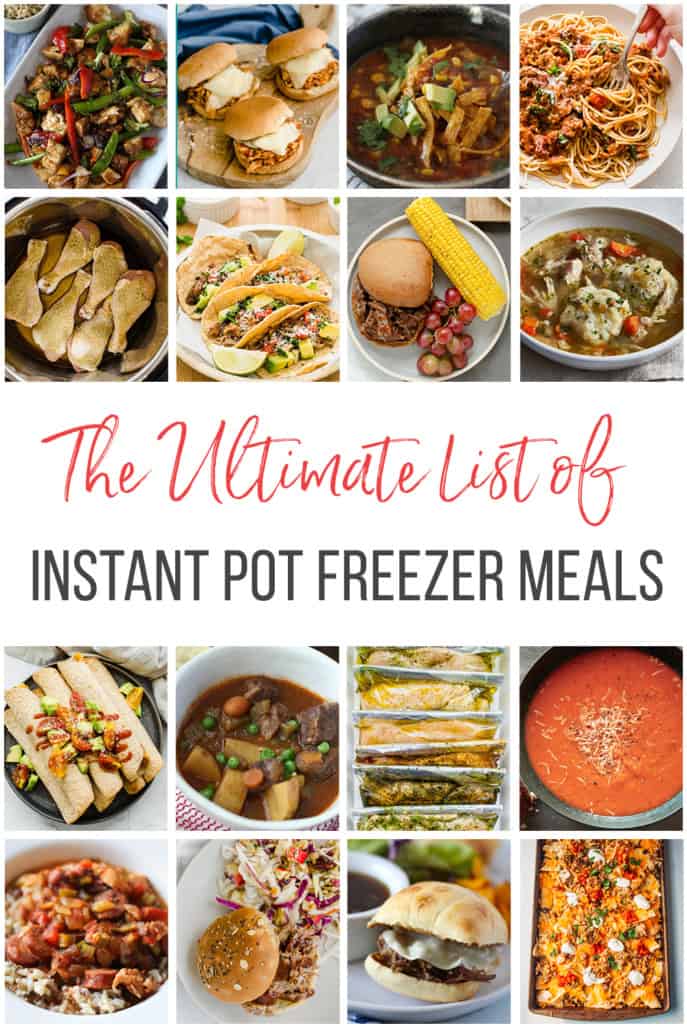 ---