This post may contain affiliate or sponsored links. Please read our disclosure policy.
Pizza Quesadillas are filling snack or light meal that parents can feel good about feeding their kids. This tasty pizza snack comes together fast and can be customized so easily!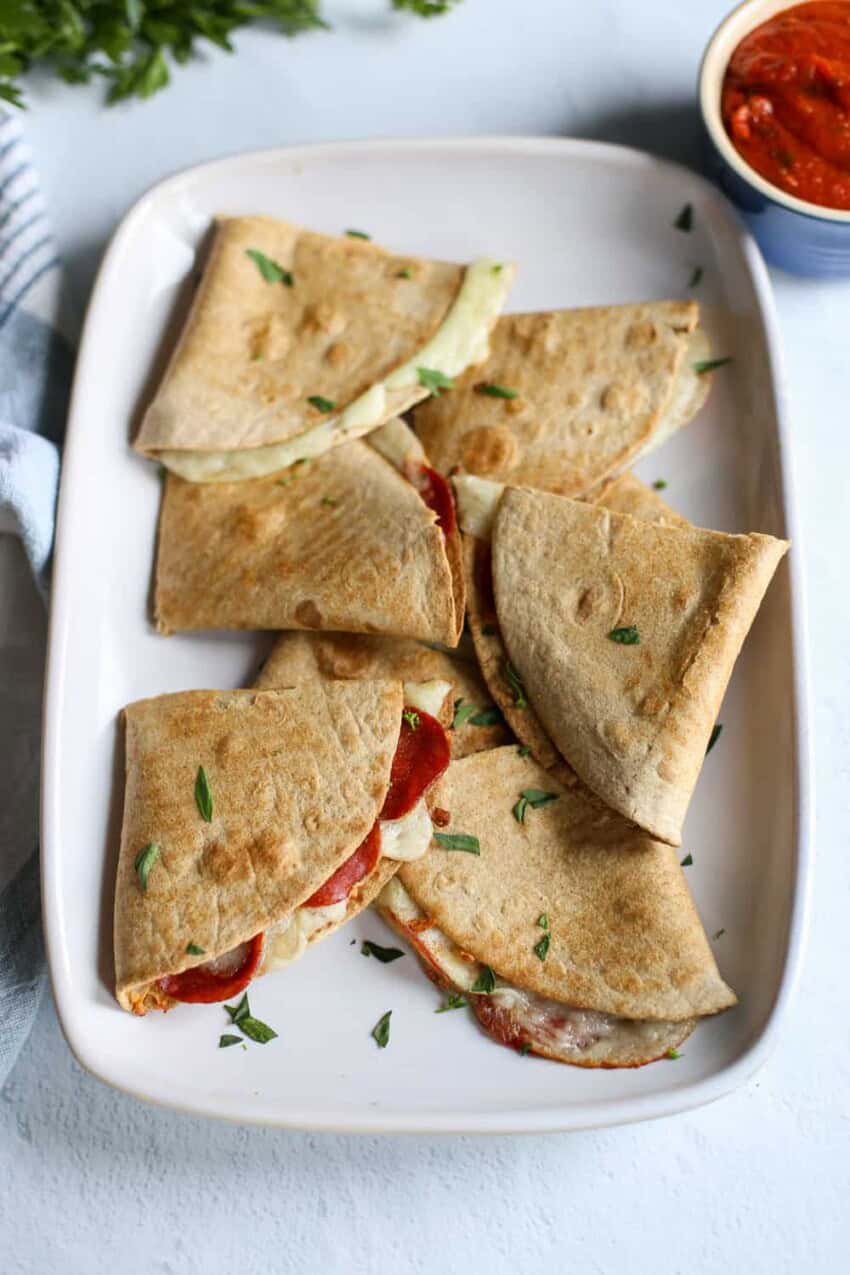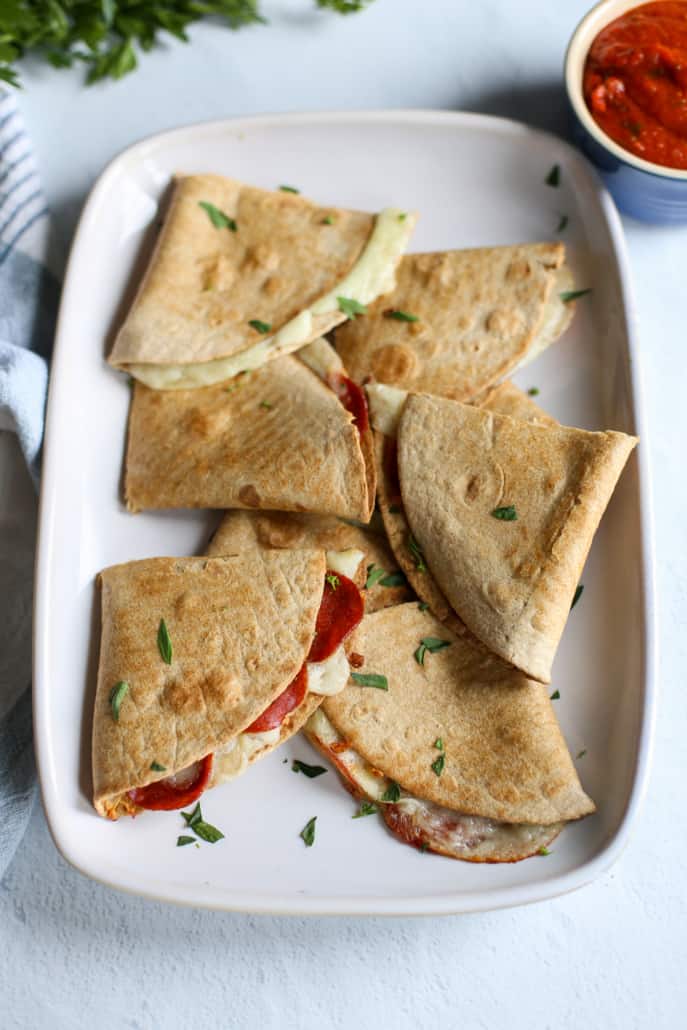 Finding healthy snacks that my kids will be excited about is a continual struggle in my home. While Homemade Popcorn and Powerball Cookies are great options that they like, I needed a few others in my arsenal of after school snacks. Enter: Pizza Quesadillas!
What's in a Pizza Quesadilla?
Well, whatever you want to be!
The main ingredients you need are:
Whole wheat tortillas (or use gluten-free tortillas, if you want)
Mozzarella cheese
Marinara sauce (we like Newman's Own Marinara or Homemade Marinara)
Additional Ingredient Ideas:
Uncured ham, chopped
Uncured turkey pepperoni (we like this brand)
Fresh basil, finely chopped
Baby bell peppers, thinly sliced
How to Make Pizza Quesadillas
Step 1: Preheat your oven to 400°F. Spray a baking sheet with cooking spray and laying out your tortillas.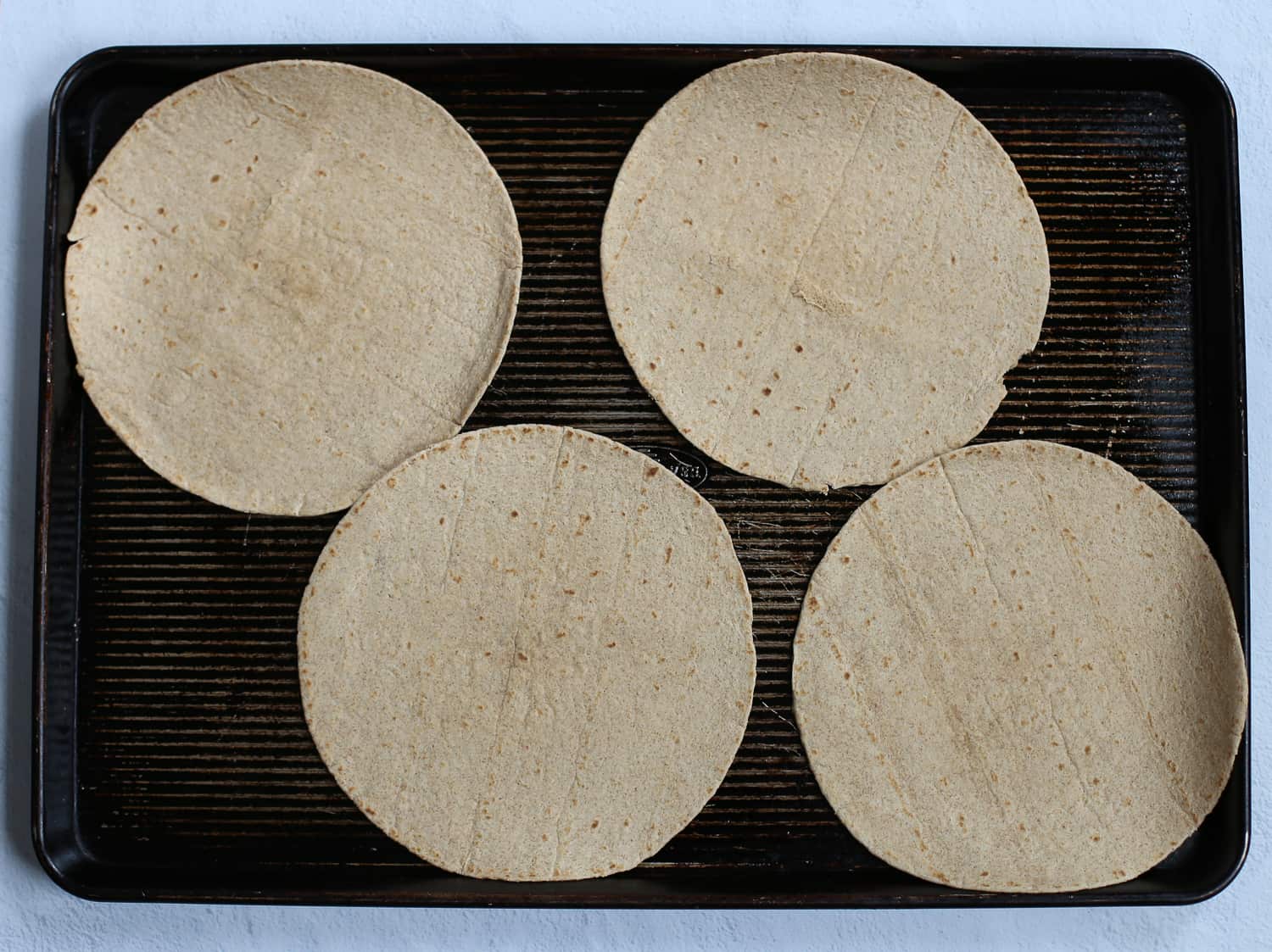 Step 2: Add cheese and your toppings. Because this batch of quesadillas was for my young boys, I kept it really simple with cheese and pepperoni.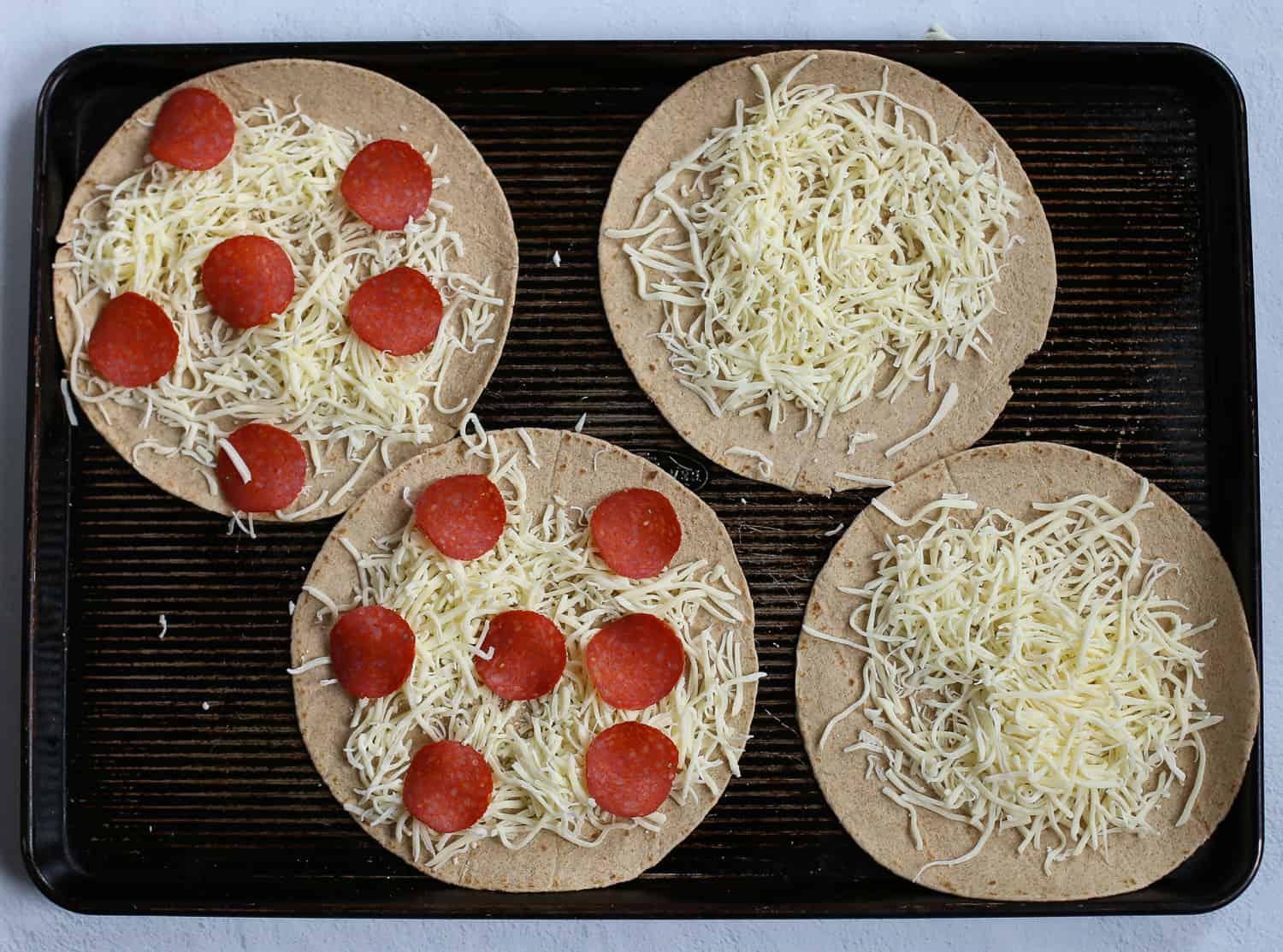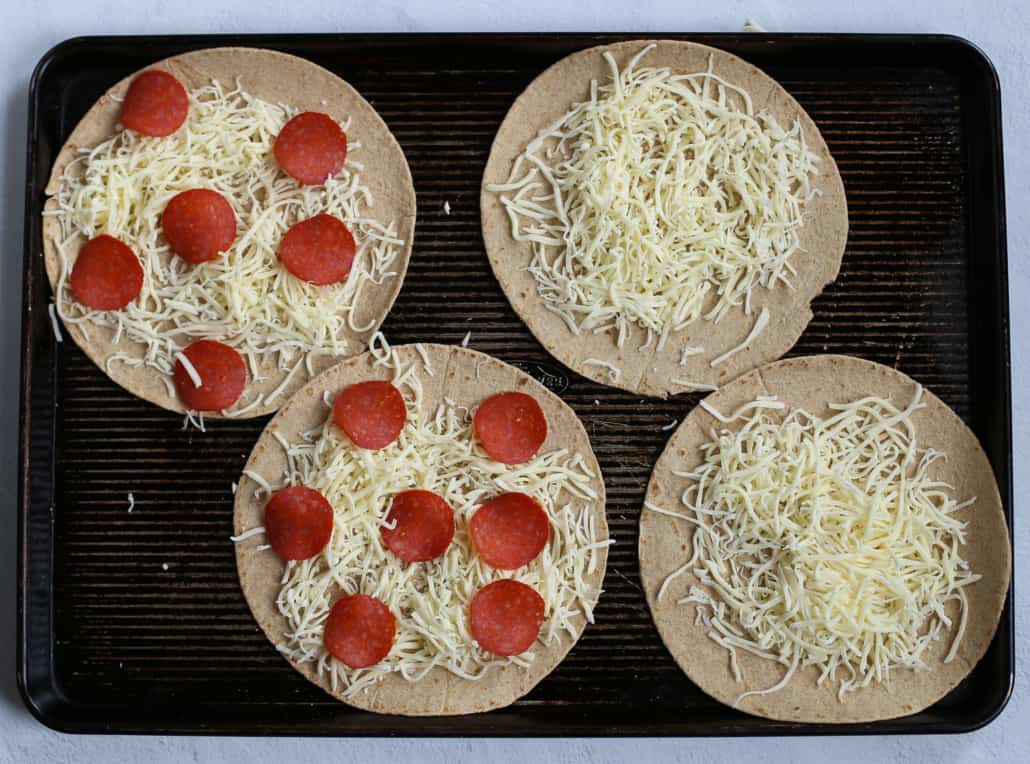 Step 3: Bake it in a preheated oven for about 5 minutes.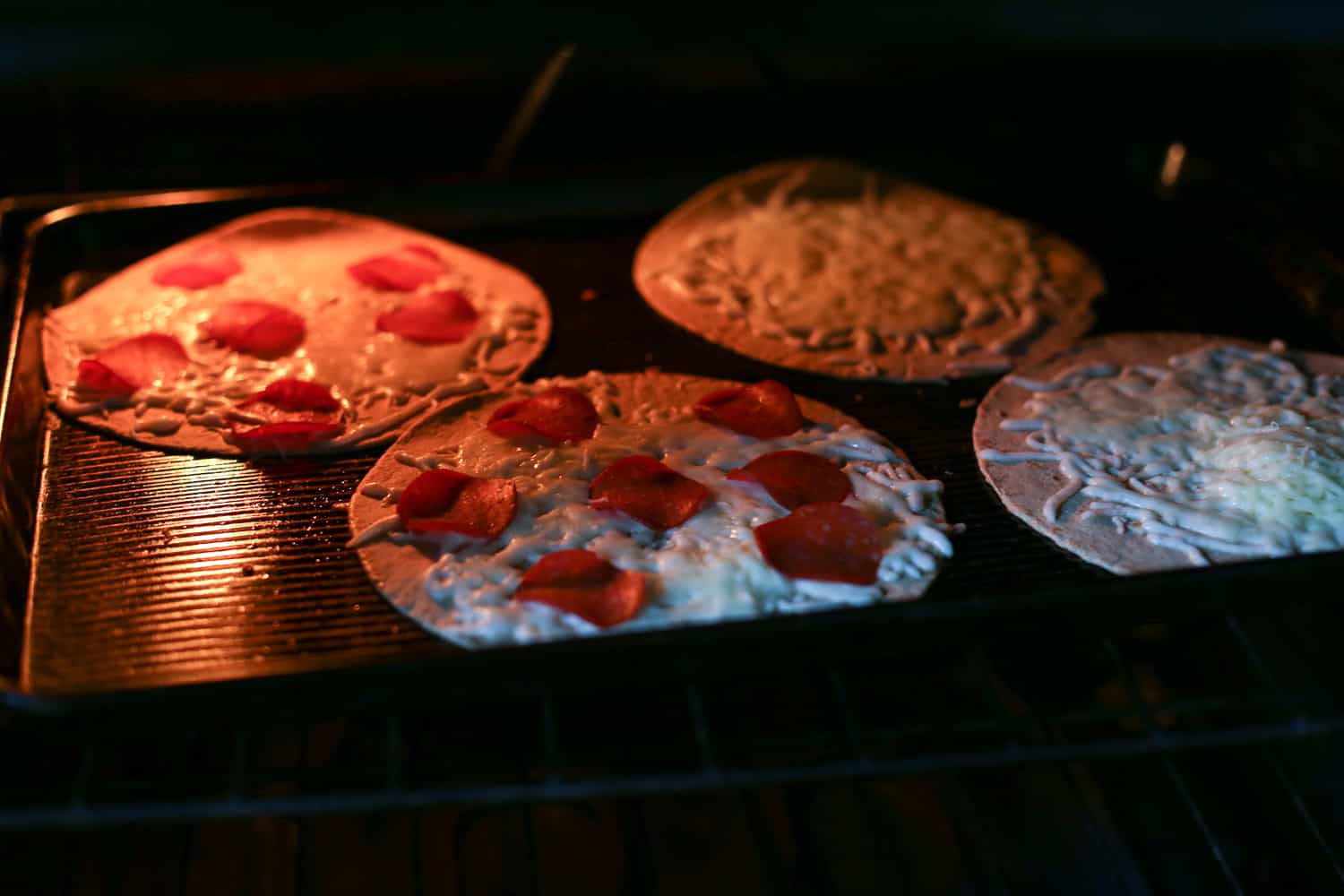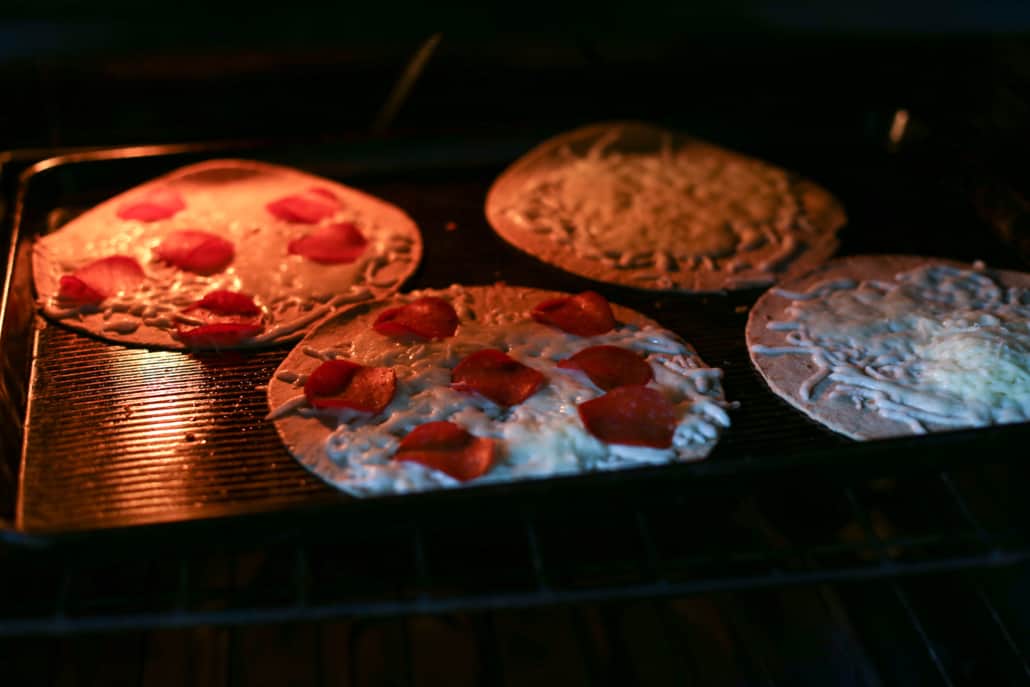 Step 4: Pull it out of the oven and fold each tortilla in half. Cook for about 5 more minutes.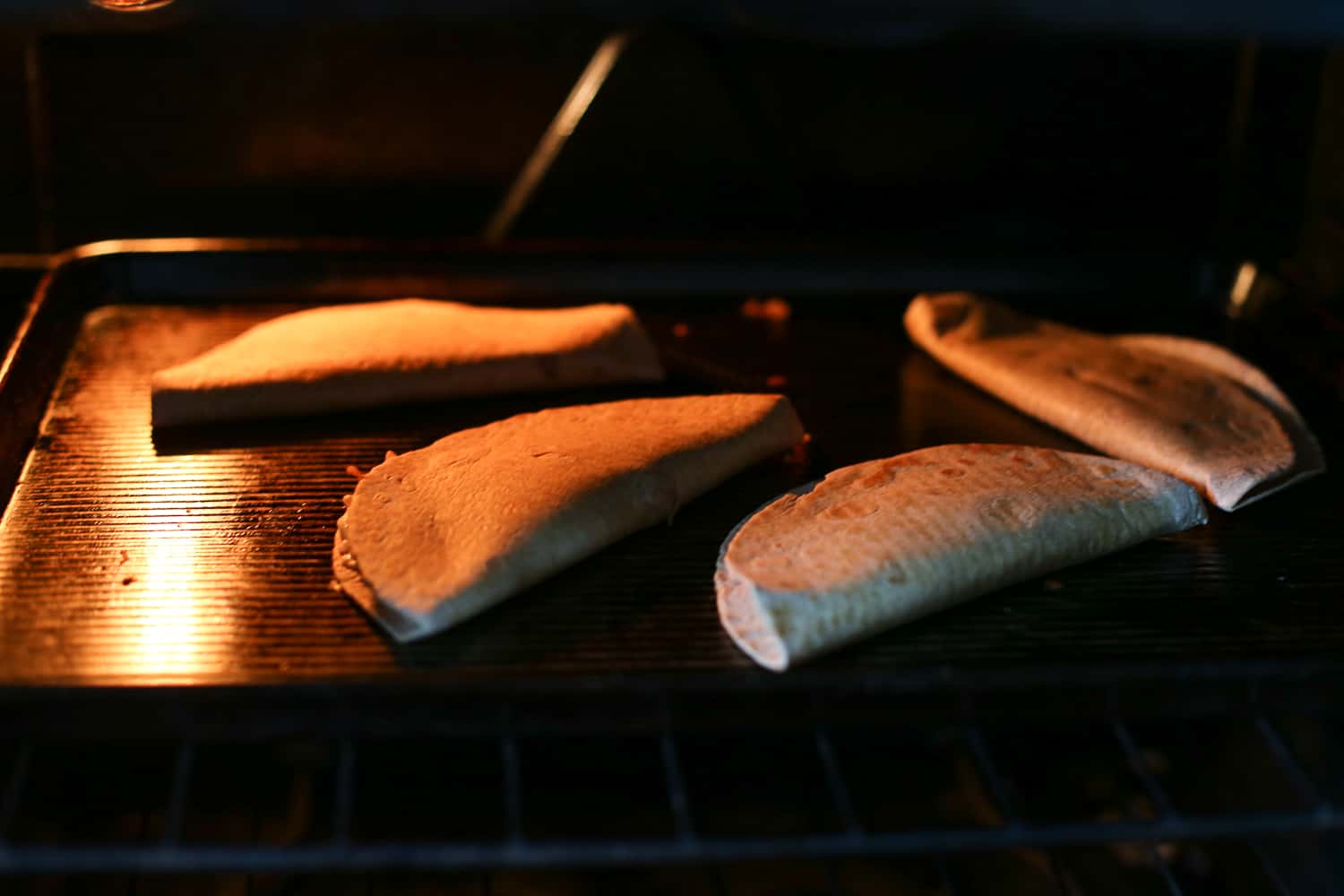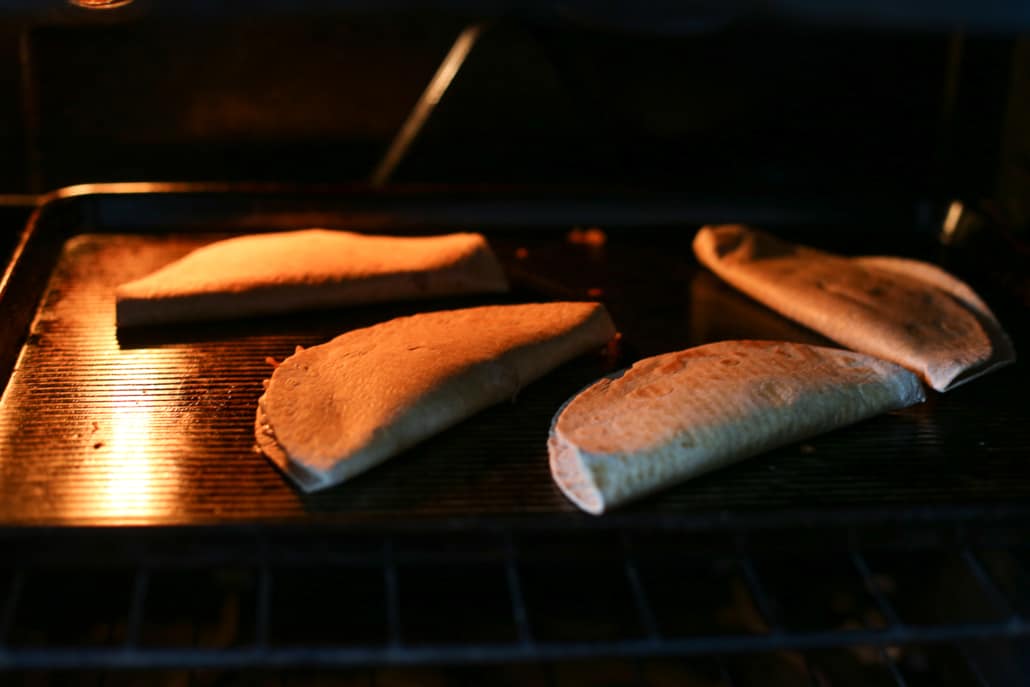 Step 5: Once the quesadillas have cooled slightly, cut them in triangles and serving with dipping sauce (aka marinara sauce).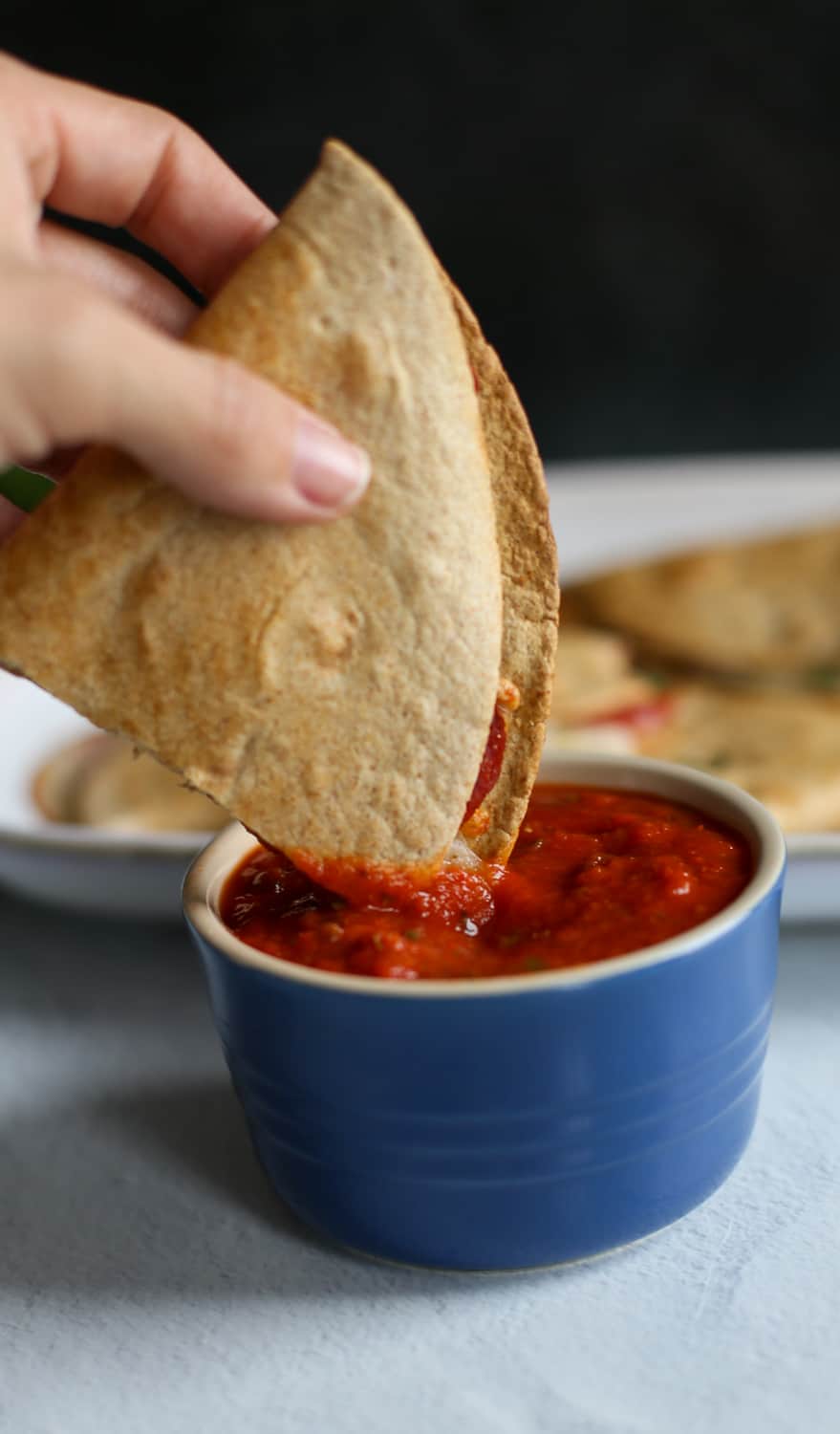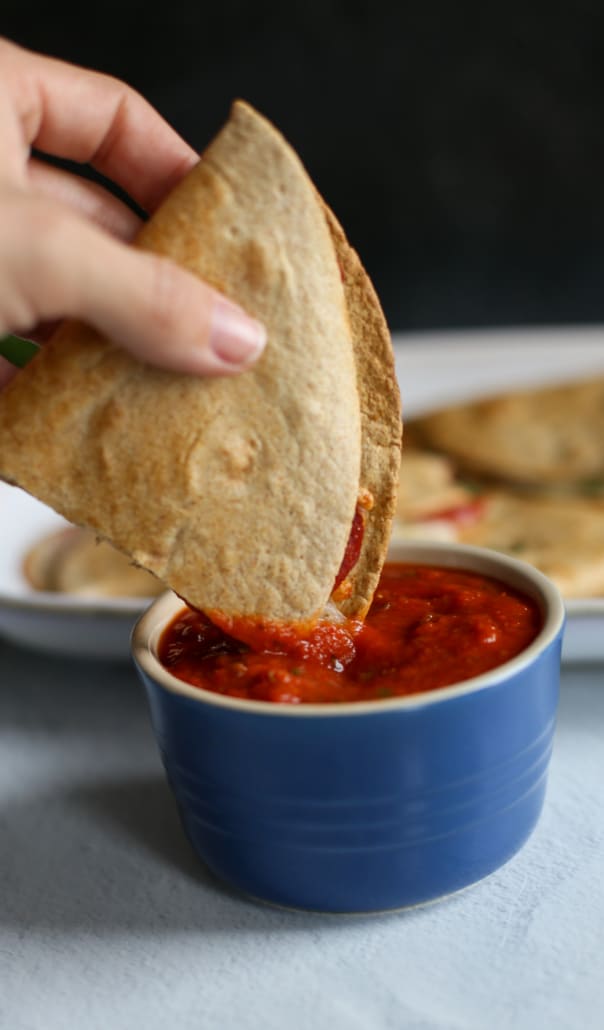 How to Serve Pizza Quesadillas
Like I mentioned above, it's fun to slice up your "pizzas" into triangles. While some kiddos will like them just like this, having a little bowl of marinara to dip them in is a fun addition. Plus it makes them taste more like pizza!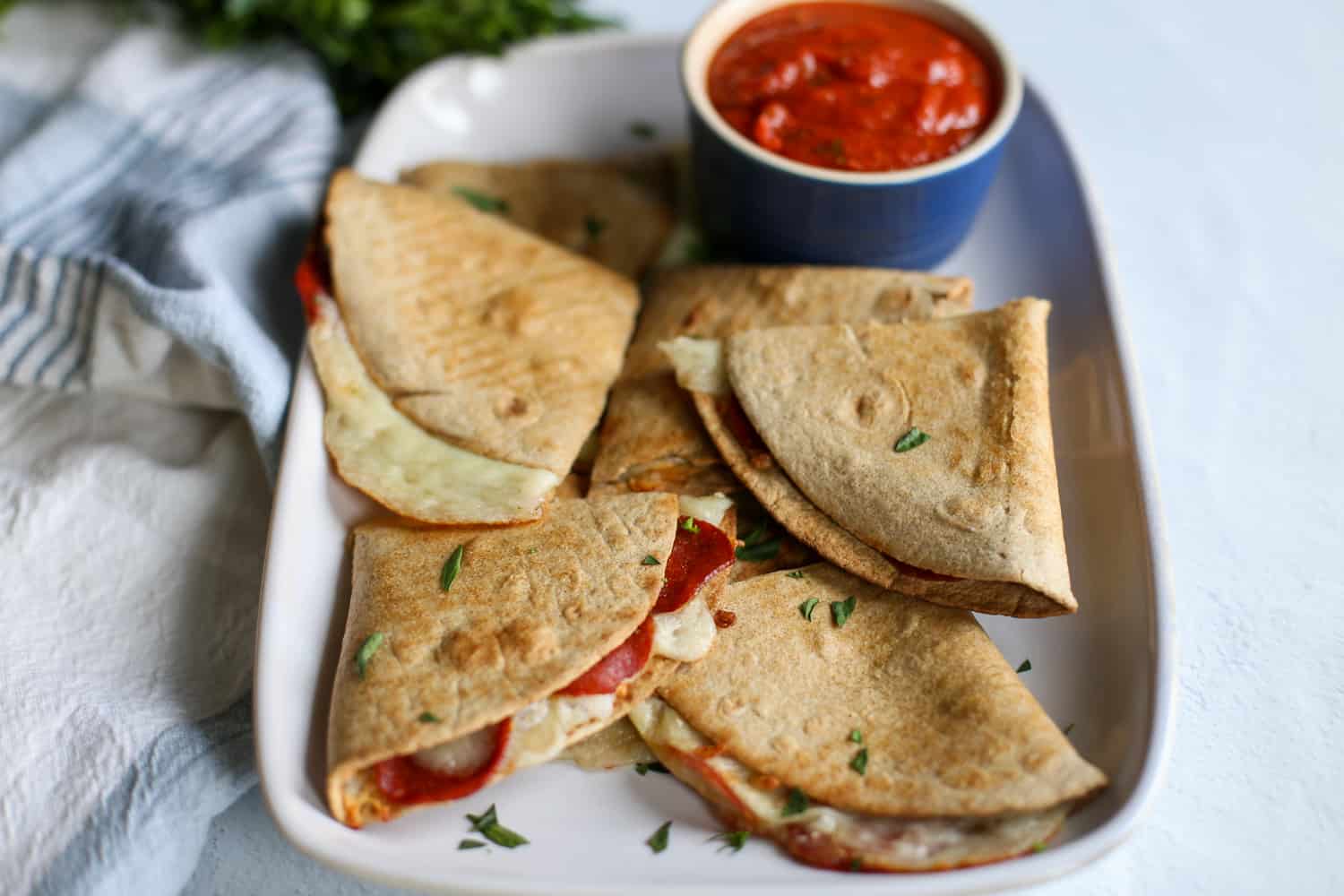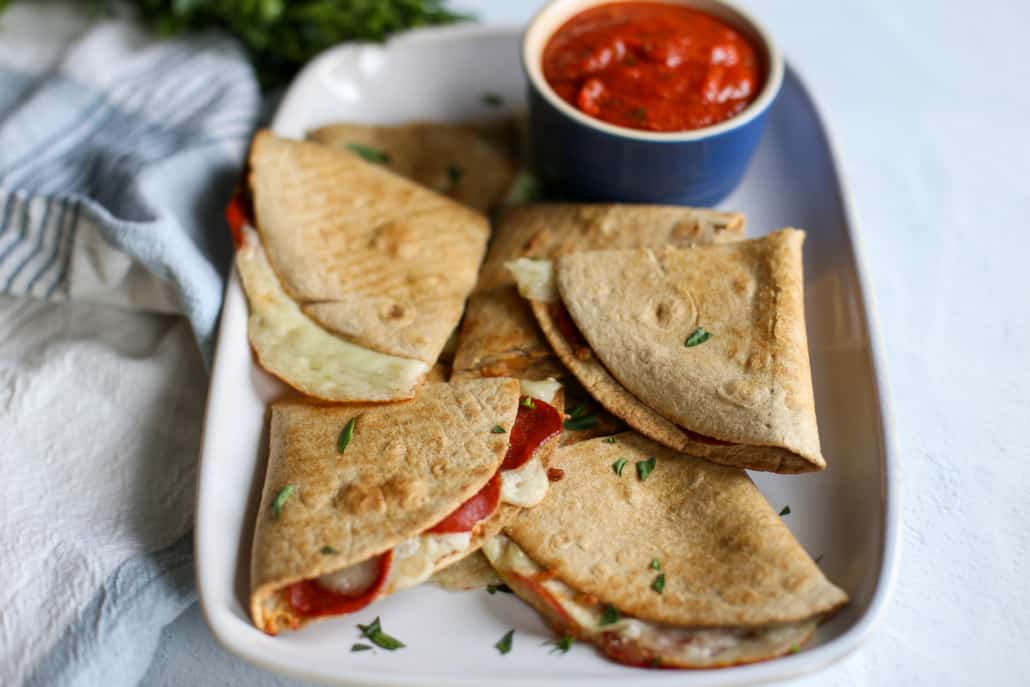 If you are serving these as a quick meal, add a simple and healthy side dish like cut up fruit or veggie sticks with Ranch or hummus.
Did you make this? Snap a photo and tag us on Instagram at @thrivinghome so we can see your creations and cheer you on!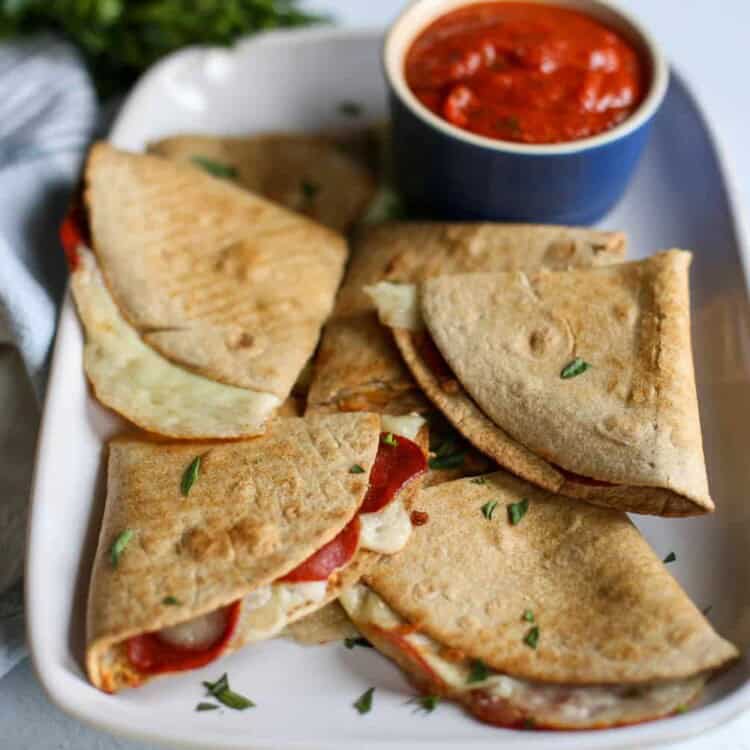 Pizza Quesadillas
Ask any child their favorite food and you'll likely hear, "PIZZA!" So do yourself a favor and make these pizza quesadillas next time you need a filling snack or quick kid-friendly dinner!
Prep:
5 minutes
Cook:
10 minutes
Total:
20 minutes