15+ Leftover Rotisserie Chicken Recipes
This post may contain affiliate or sponsored links. Please read our disclosure policy.
These delicious leftover rotisserie chicken recipes utilize one of the cheapest and healthiest store-bought shortcuts! We'll help you get the most bang for your buck when it comes to a rotisserie chicken.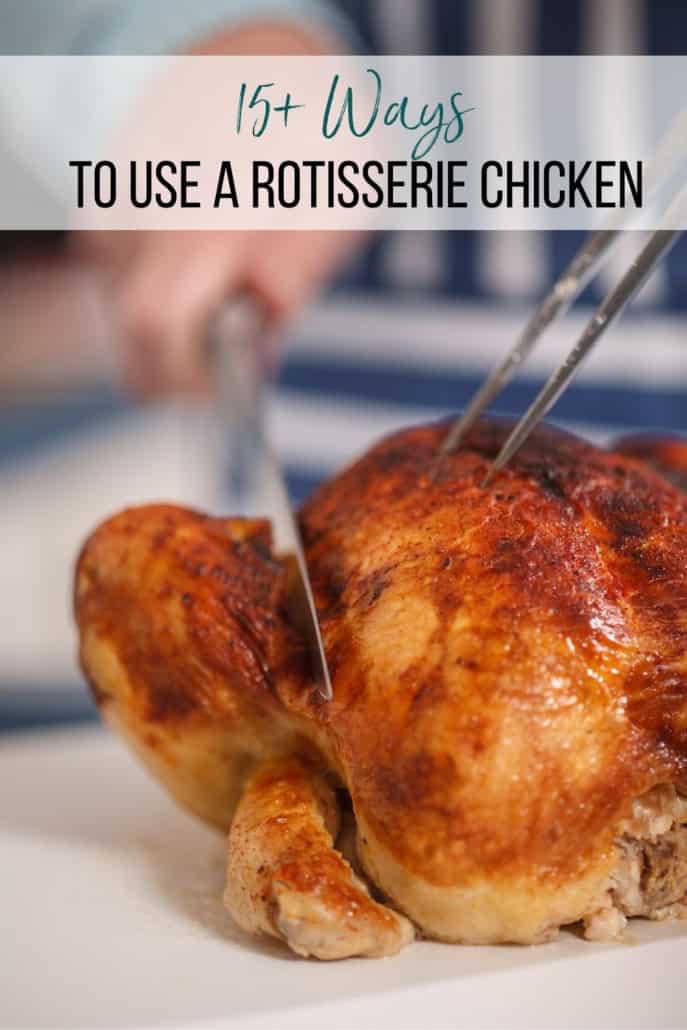 Rotisserie Chicken Recipes: 15 Ways to Use Leftovers
Last weekend, I bought two large rotisserie chickens from our local Hy-Vee grocery store for $6.99 each. Out of those two chickens ($14 total), I fed my 5 person family two nights in a row AND filled our freezer with multiple meals AND made 5 quarts of Homemade Chicken Stock. Talk about a budget-friendly, healthy short-cut!
There are so many ways to use leftover rotisserie chicken, but here are some simple ideas to get you started!
One rotisserie chicken–4 cups of shredded or cubed chicken–provides enough to create two batches of this comforting, family-friendly soup. Just stir the shredded chicken into the recipe at the end, while the tortellini is cooking. We ate one last night and then I froze the other batch for another night (before cooking it or adding in the tortellini).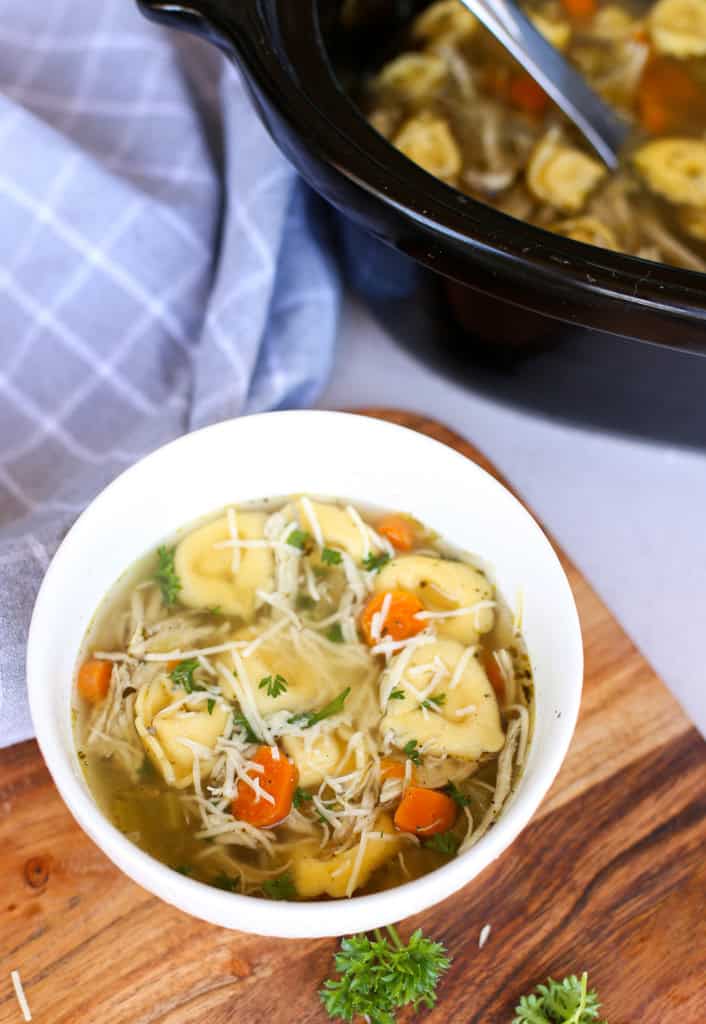 You can make all the components of this salad over the weekend, store them in the fridge, and eat on it all week long. The dressing is to die for!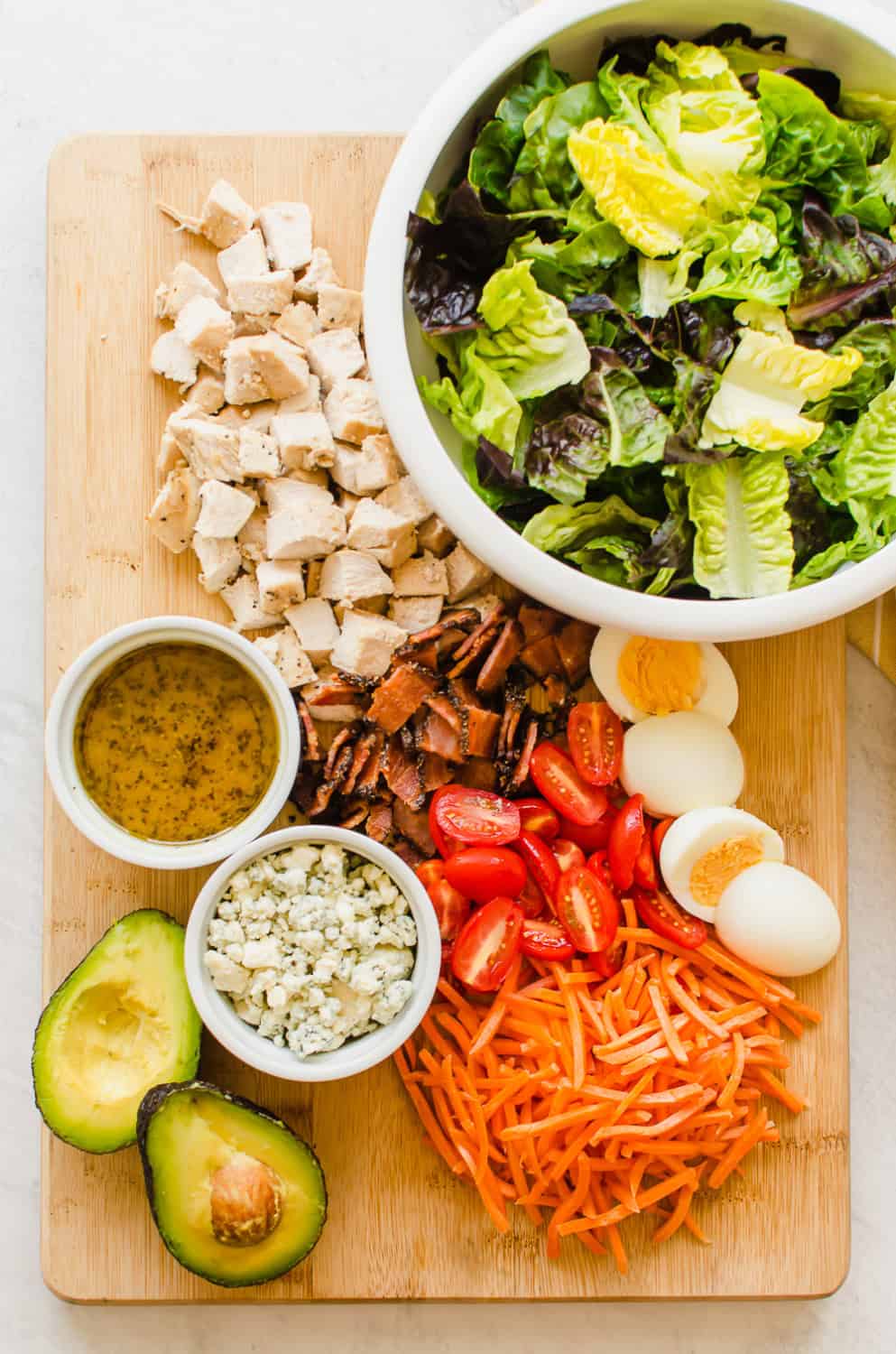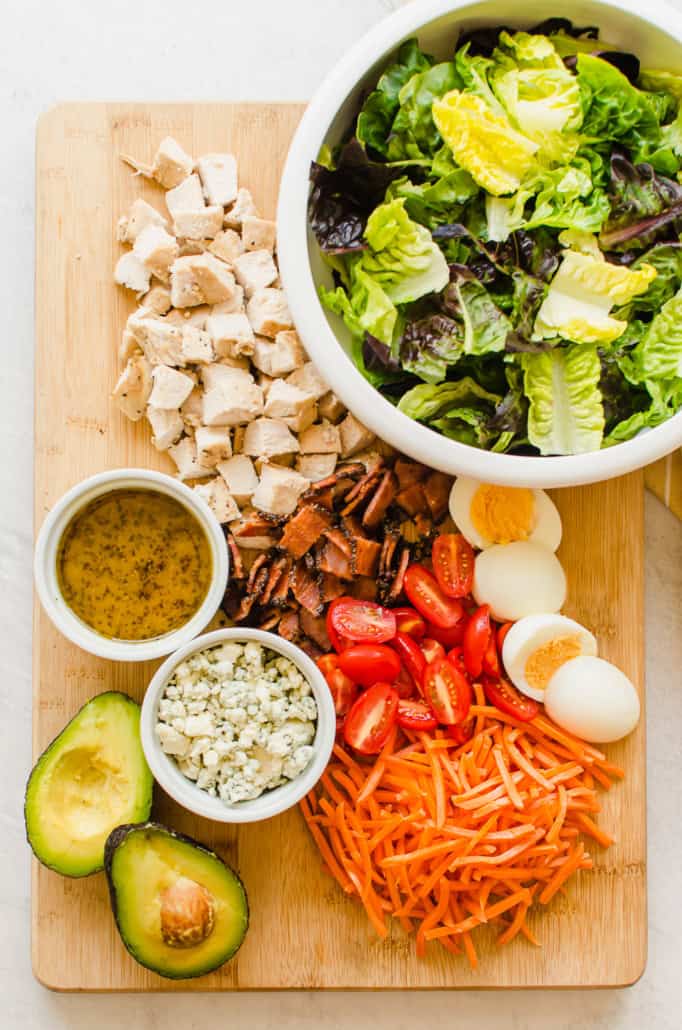 Add some shredded chicken and our Homemade Killer BBQ Sauce (or your favorite store-bought sauce) to a bun for a super simple sandwich.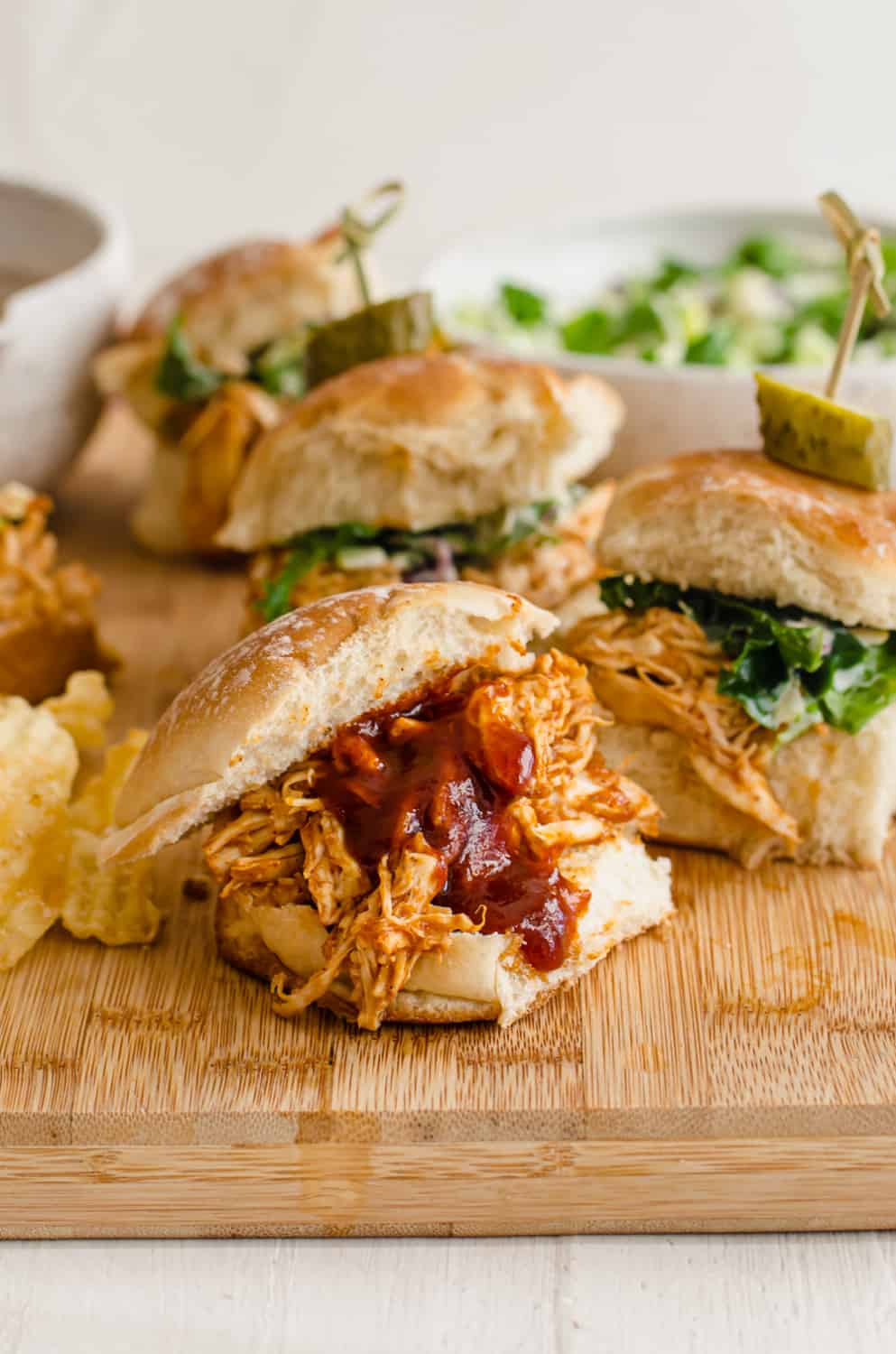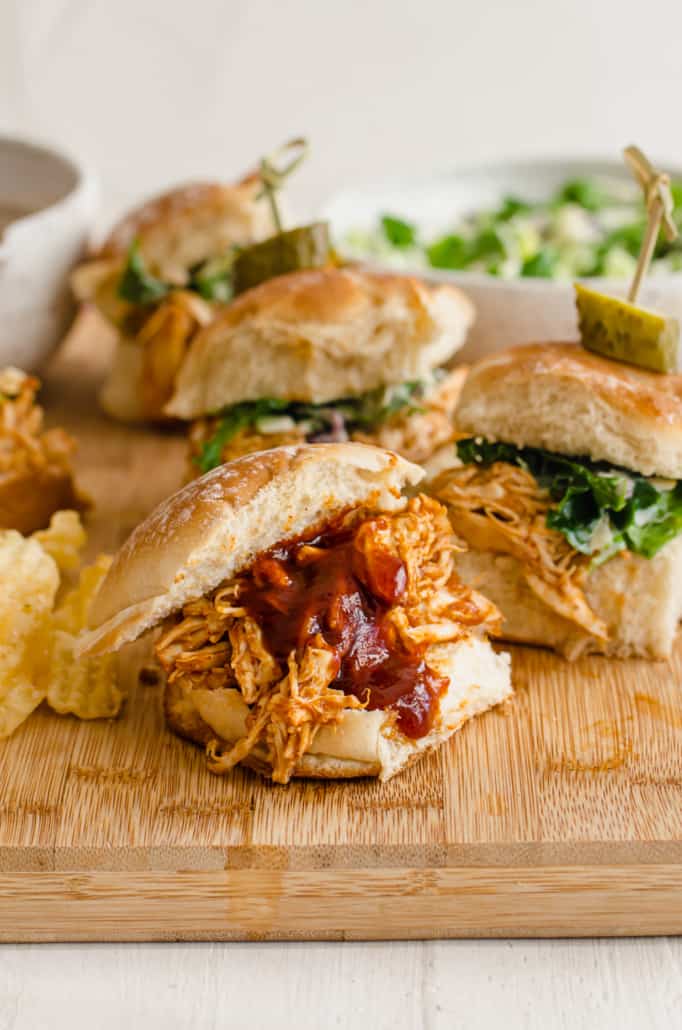 With 5 main ingredients, you can whip up this kid-friendly recipe in minutes for dinner tonight and/or as a freezer meal for later.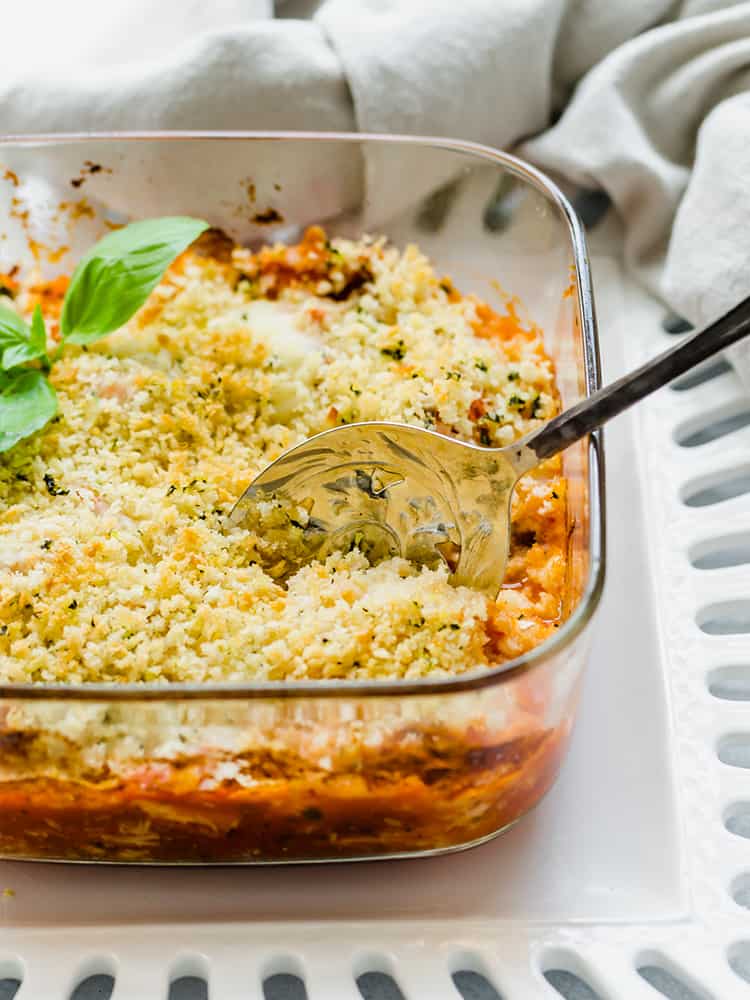 Add the shredded chicken, cooked bacon, lettuce, tomato, shredded cheddar, and our Southwest Ranch Sauce to a tortilla.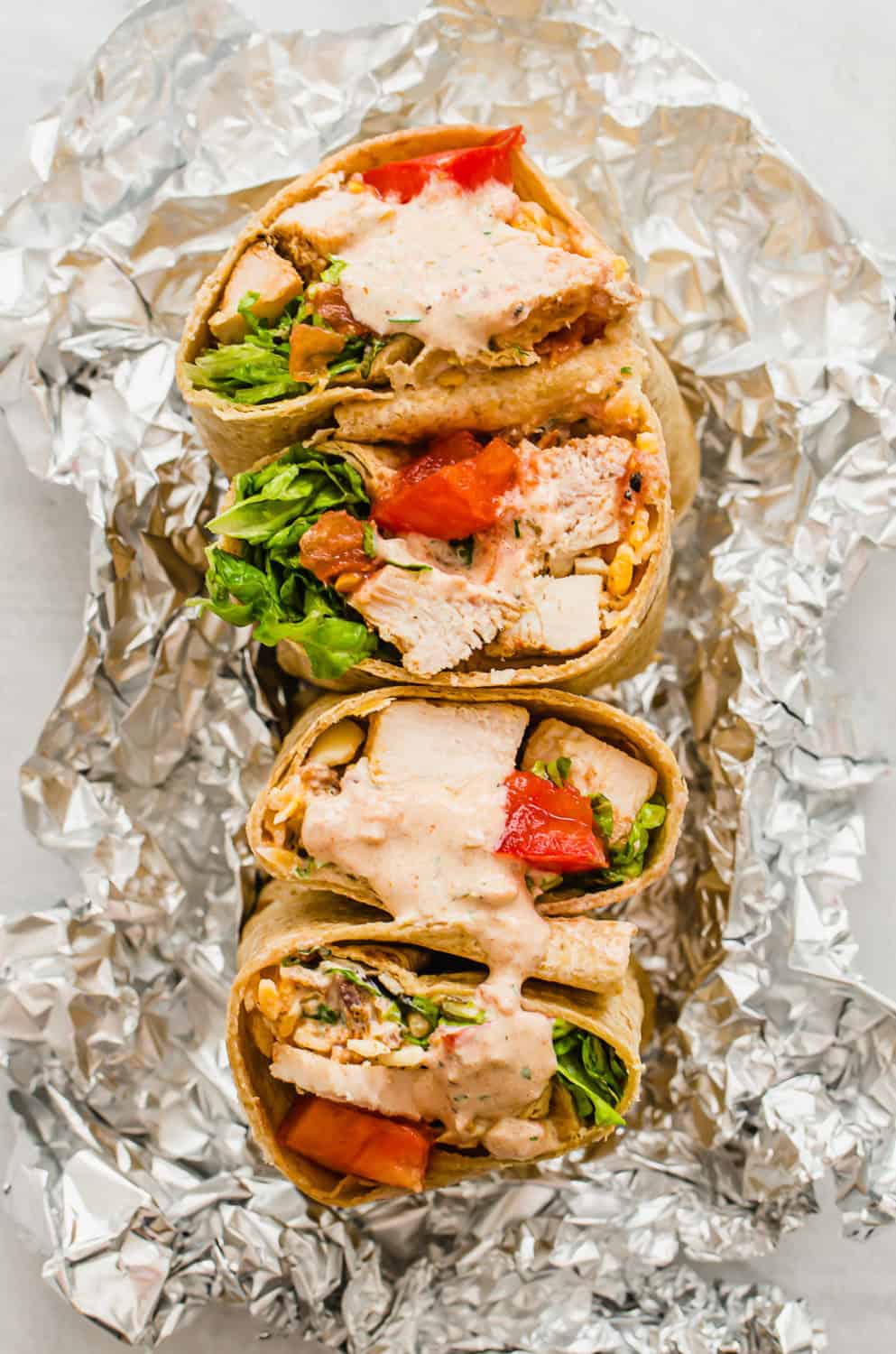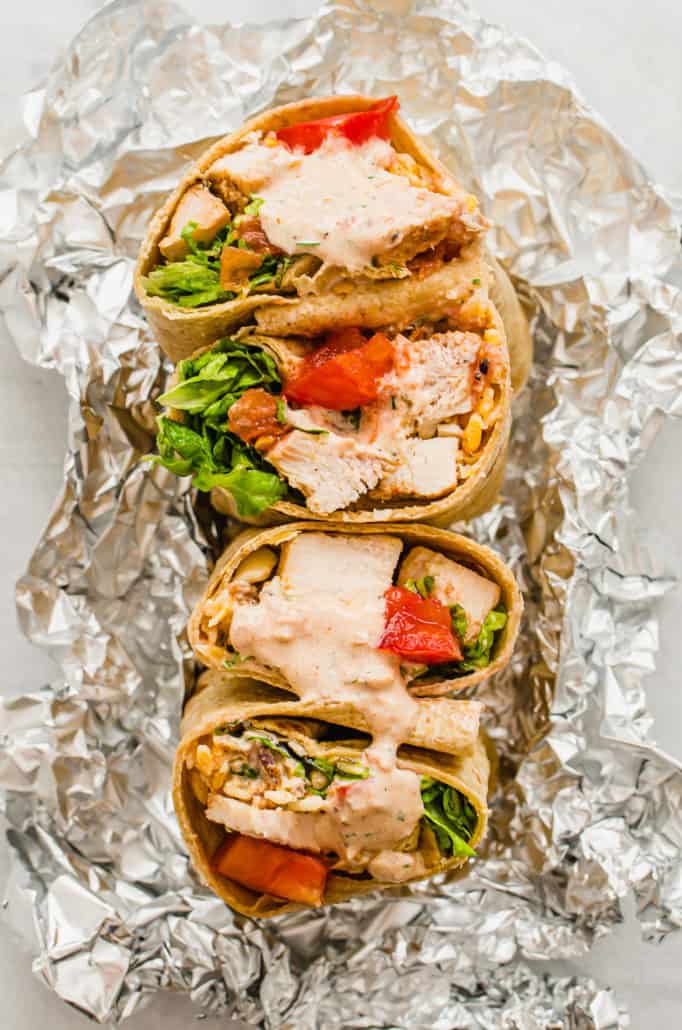 For a build-your-own bowl experience, top brown rice (or quinoa) with the chicken and all your favorite Mexican toppings.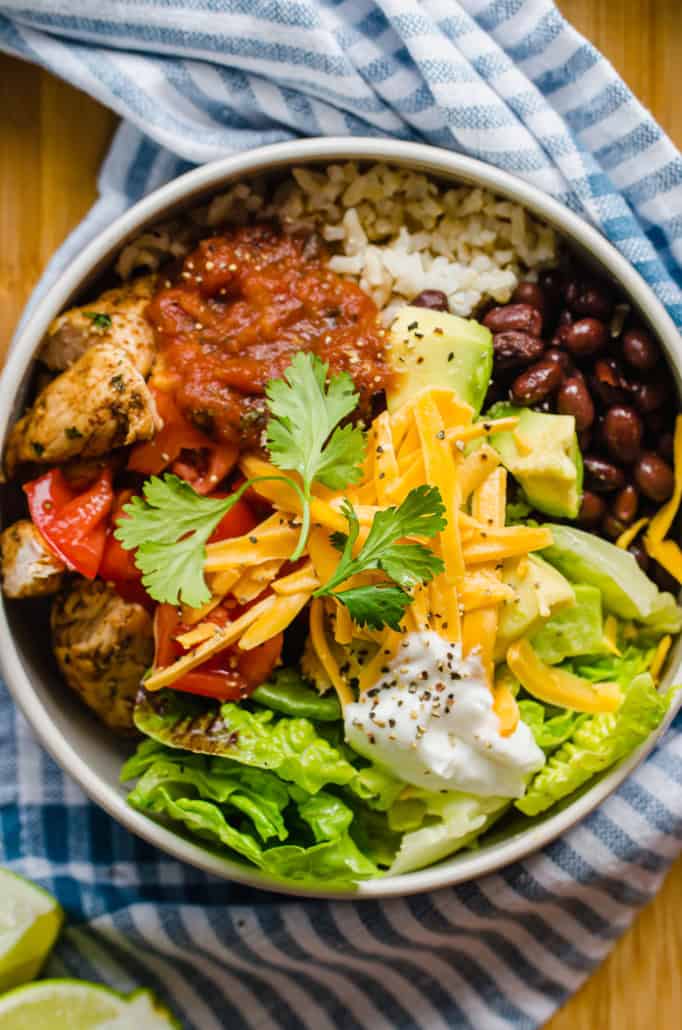 Make your favorite pasta (I like whole grain rotini). Toss the pasta and shredded chicken with pesto (our Homemade Pesto is hard to beat!). Top with freshly grated Parmesan cheese.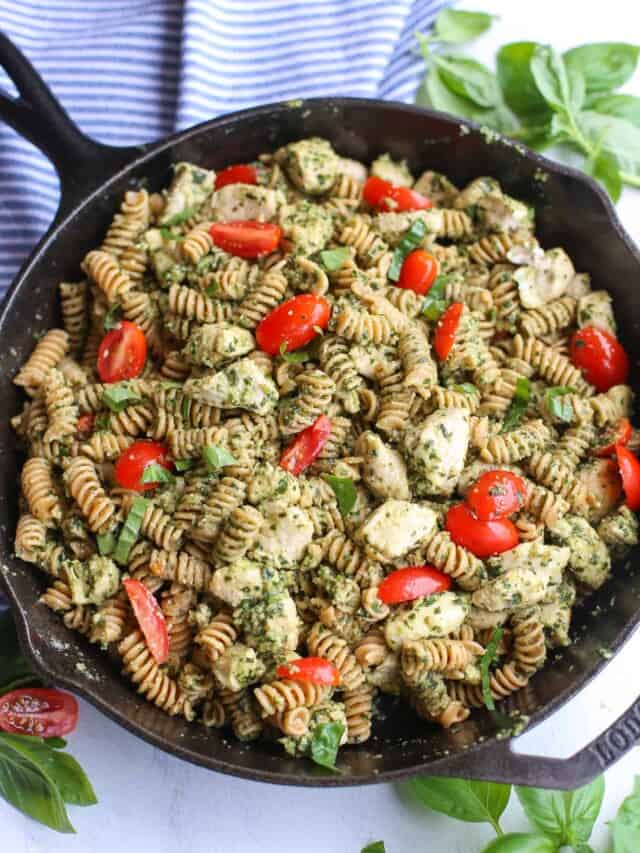 Delicious and healthy weeknight meal!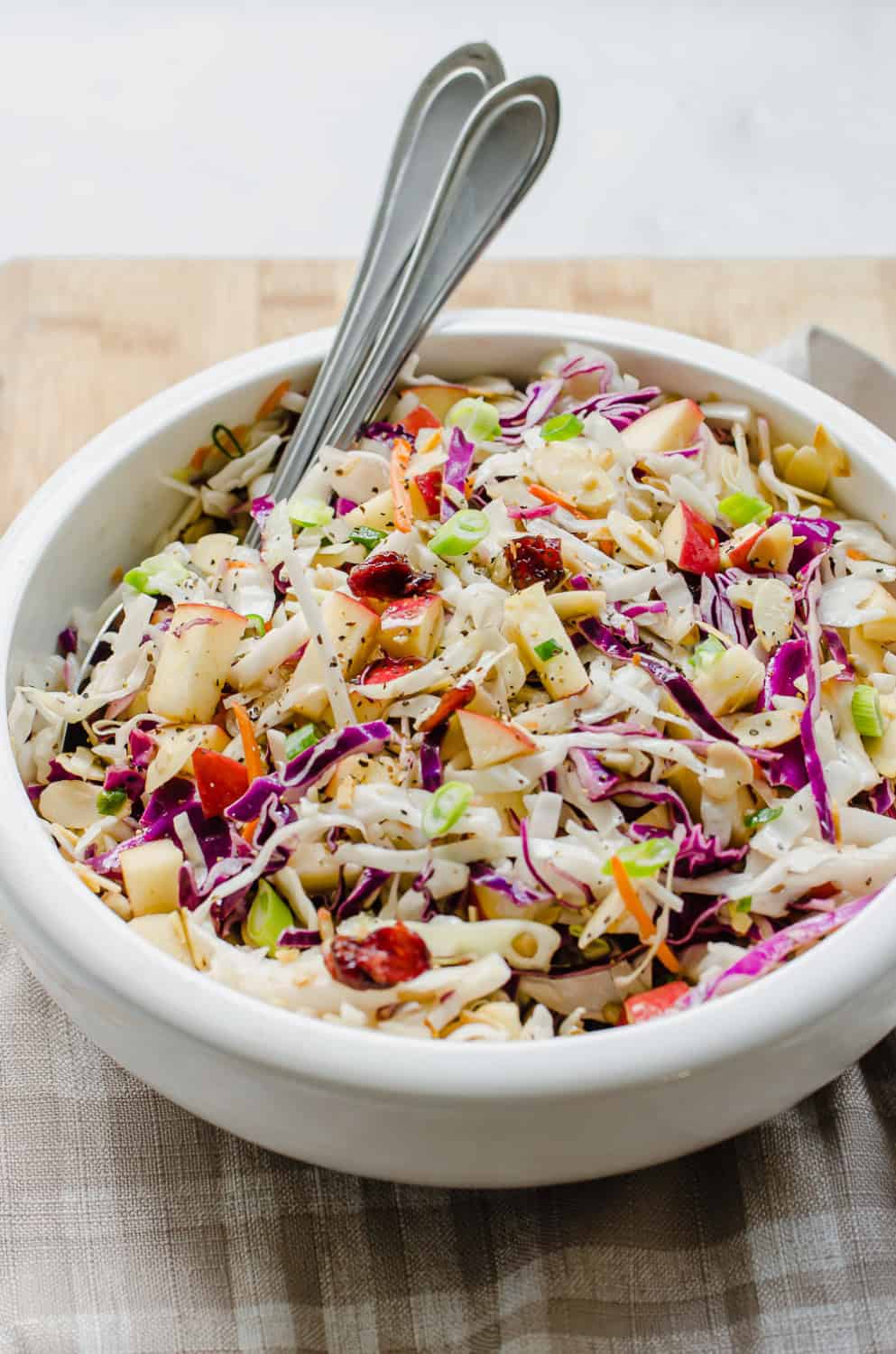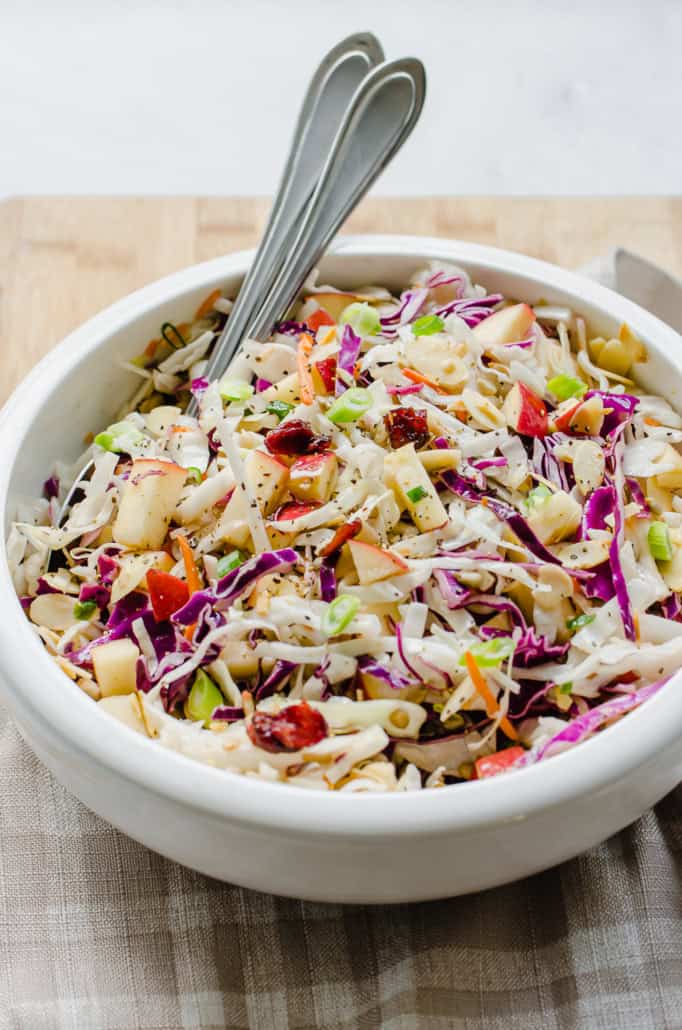 A fan favorite casserole. Easy to make ahead and freeze.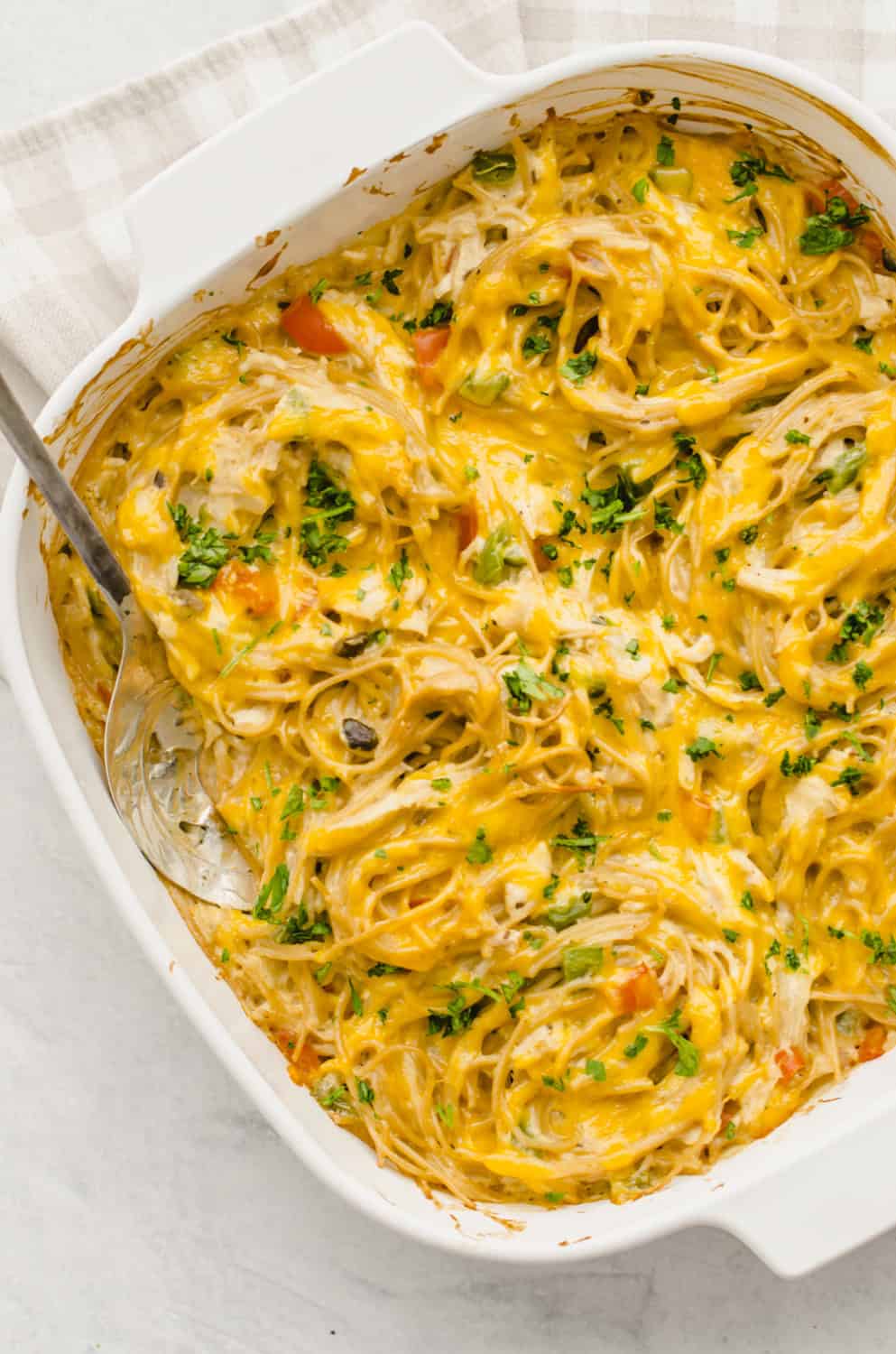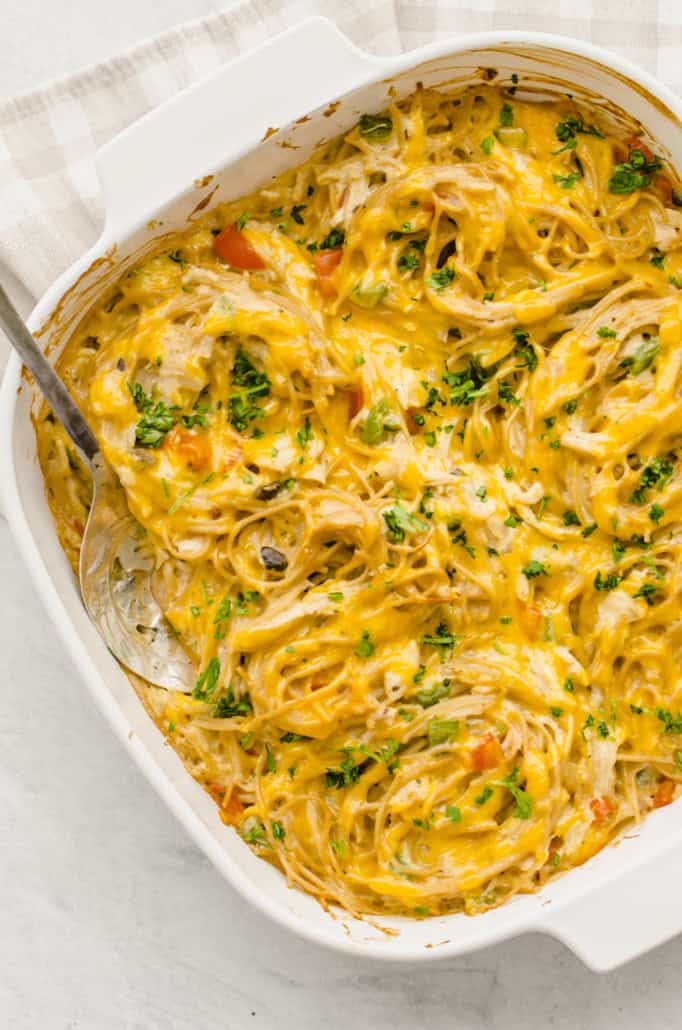 With just 4 ingredients, you can use up leftover cooked chicken in this cheesy, comforting Chicken and Stuffing Casserole. Be sure to prep two and freeze one for later using our freezing instructions.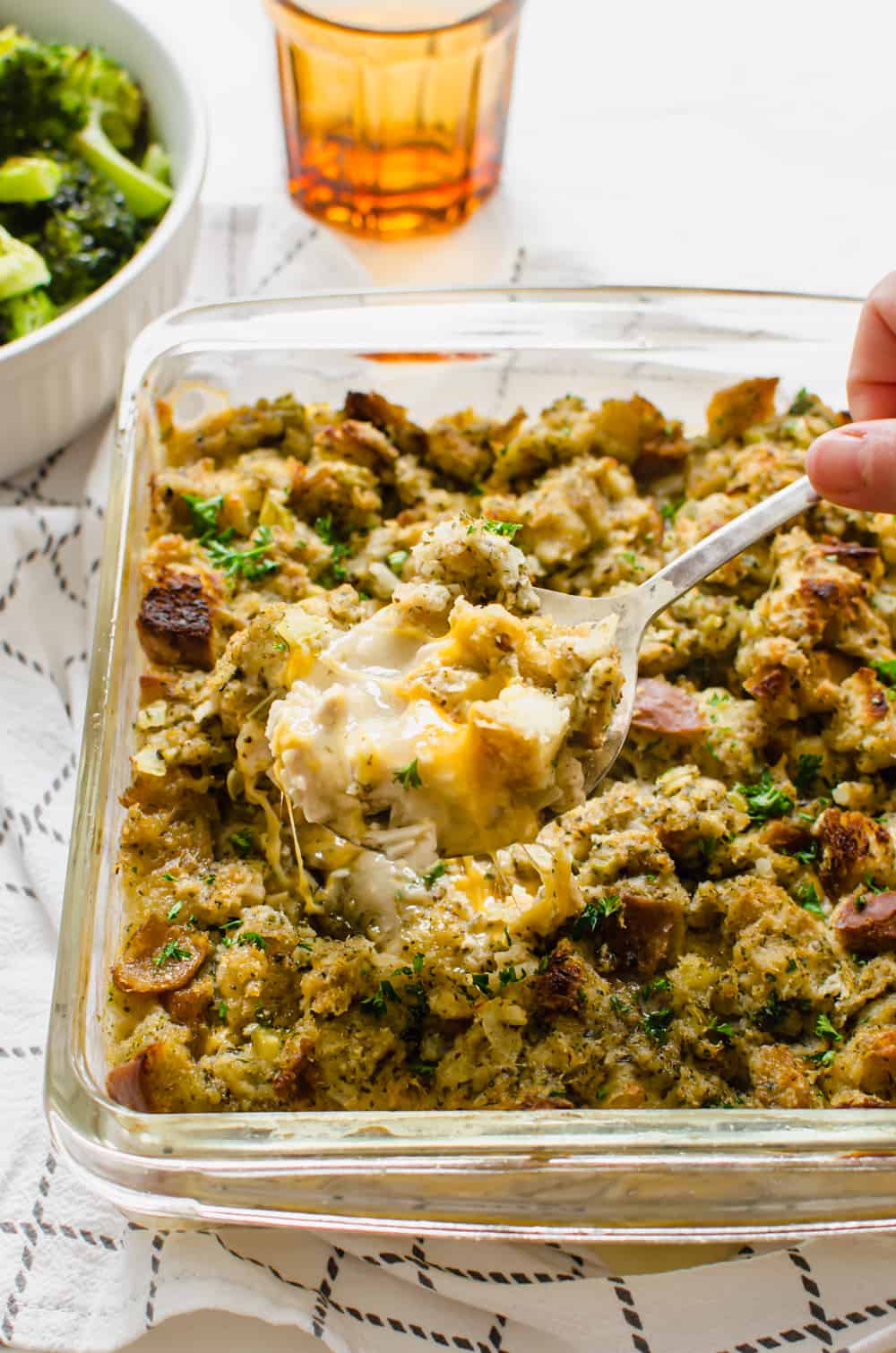 These healthy, freezer-friendly burritos are perfect when you're on-the-go. Just toss some chicken into this recipe, along with the rice, corn, beans, cheese, and salsa.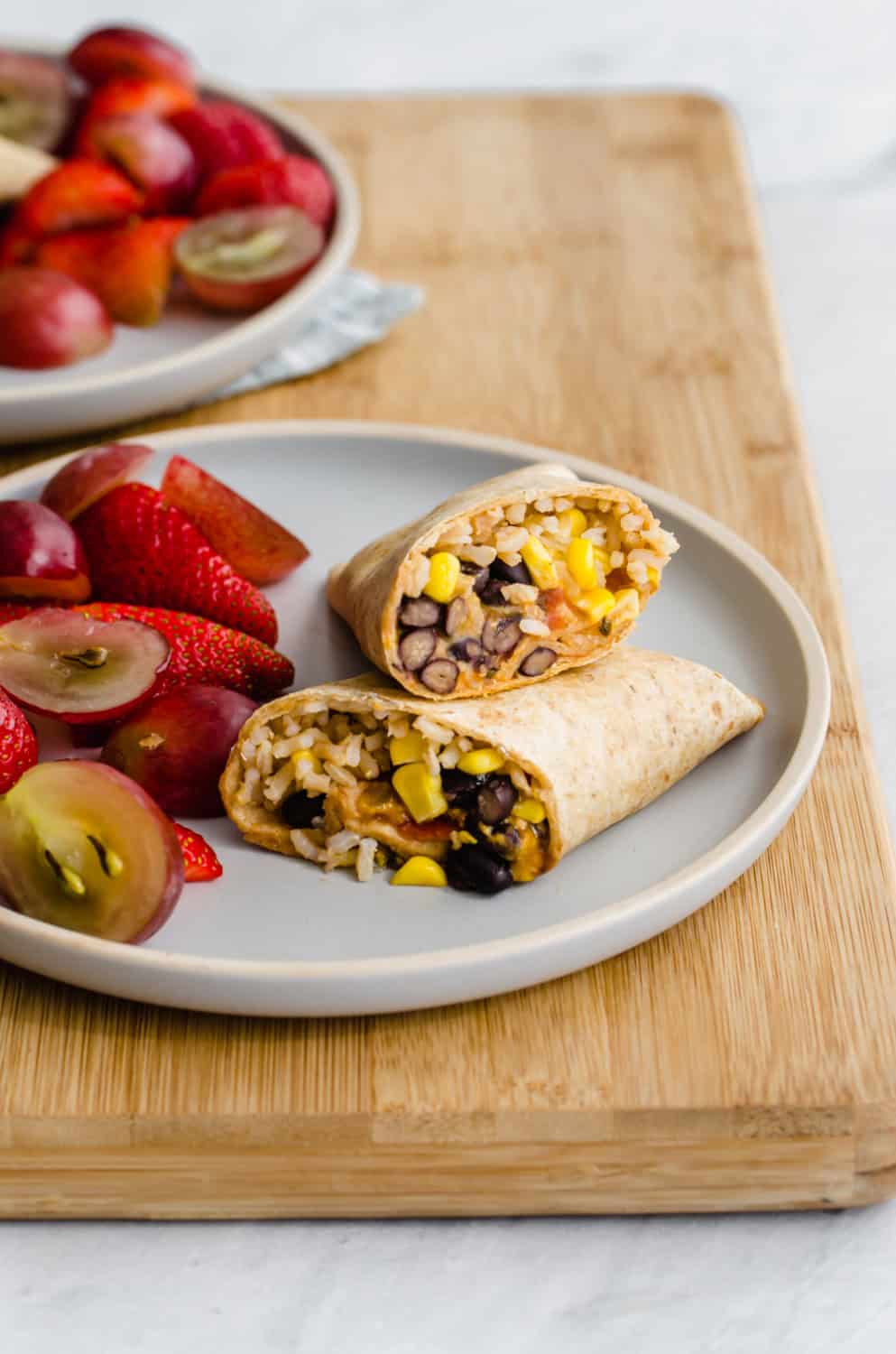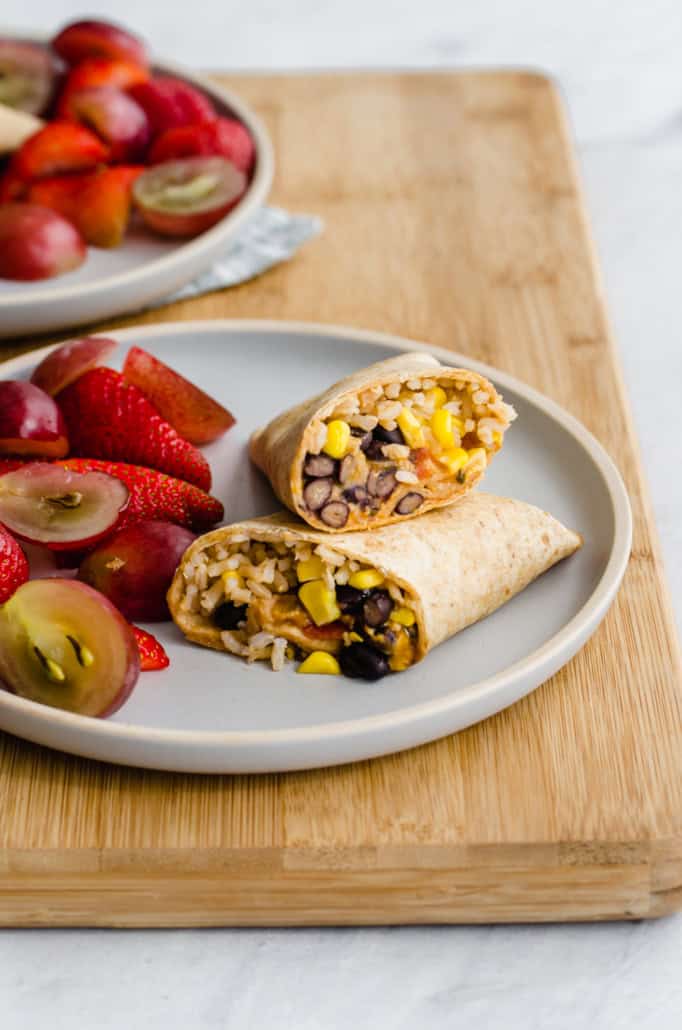 Stir the shredded chicken into this delicious Tex-Mex recipe at the end.
Stir into the stew at the very end after the dumplings are done.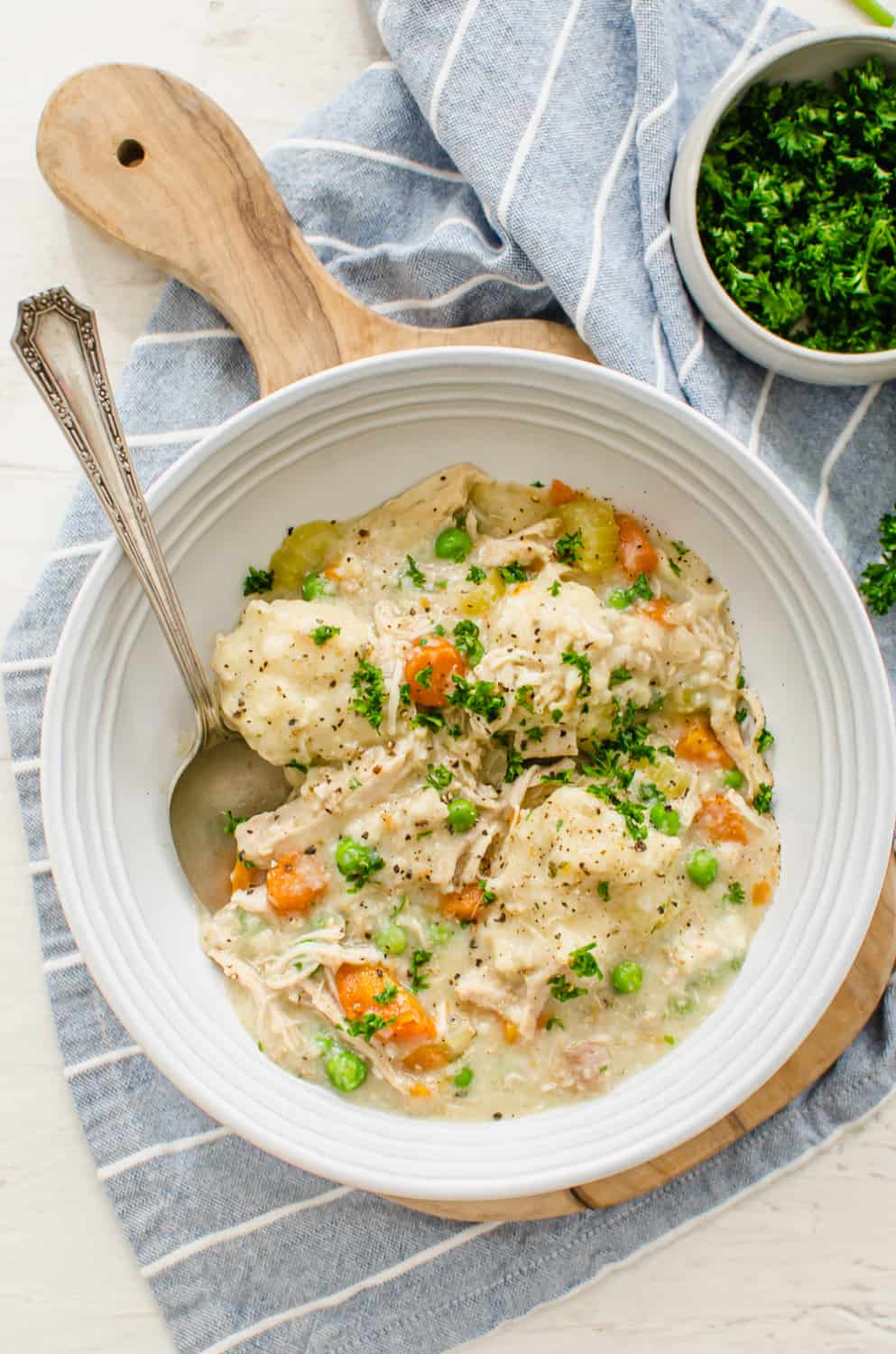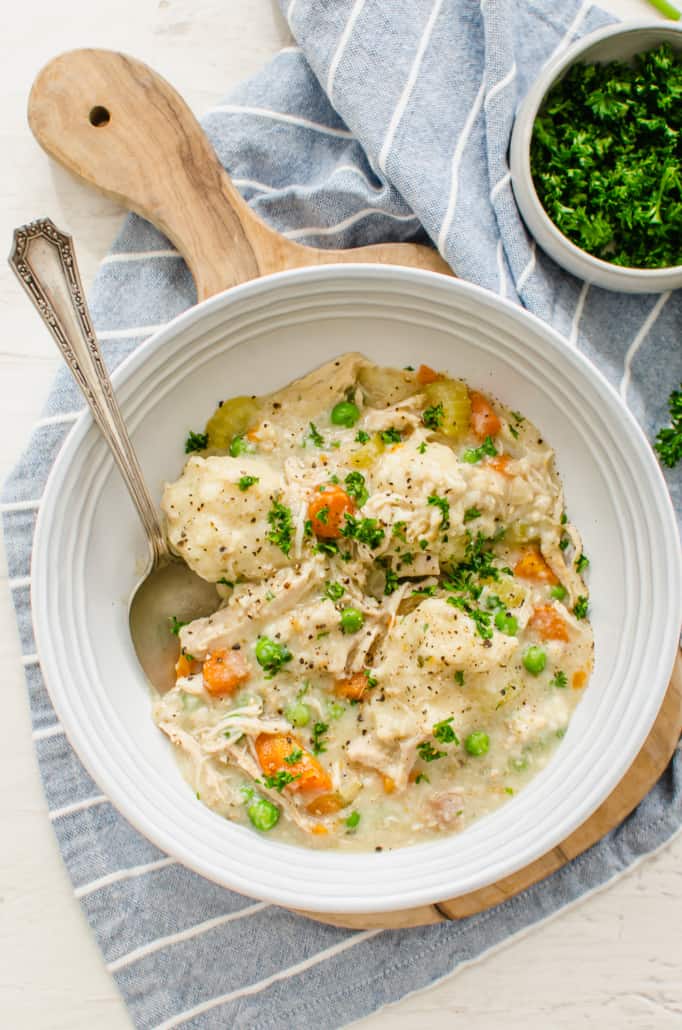 This cheesy chicken and rice casserole is healthier than most–filled with veggies, brown rice, and chicken–but still creamy, cheesy, and comforting!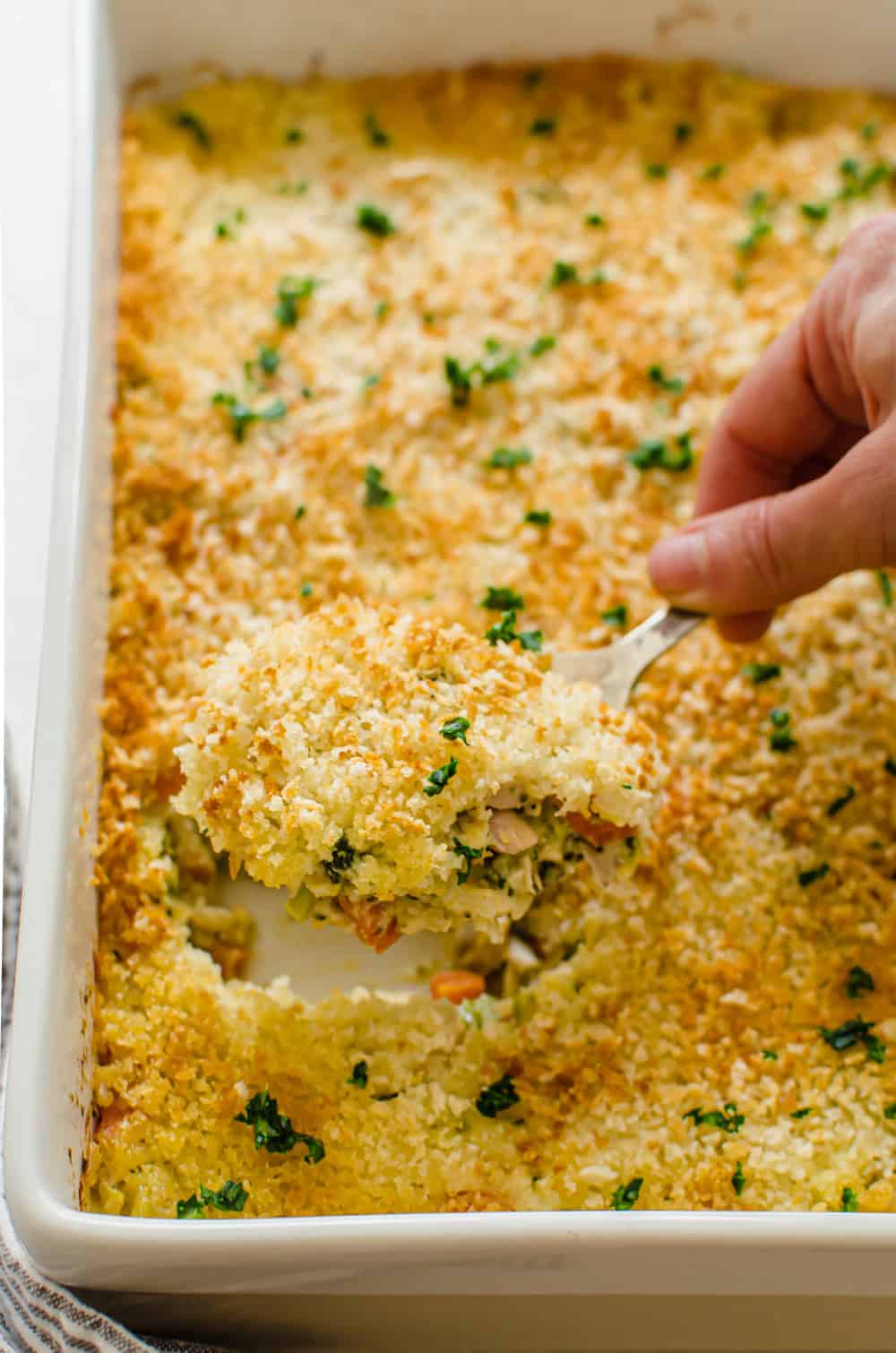 A fan favorite, this fried rice makes all ages happy! Toss in some shredded chicken at the end for more protein.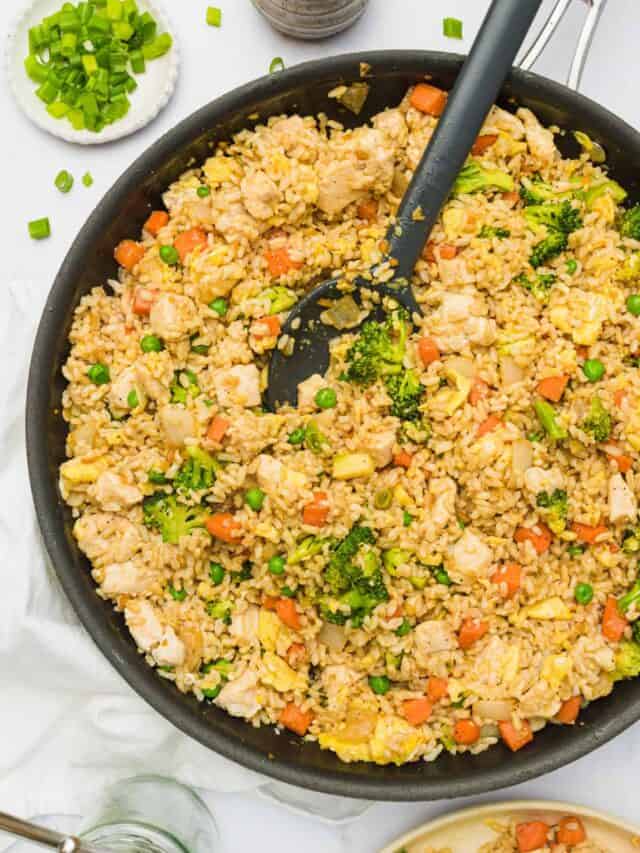 I got my money back from two rotisserie chickens I bought just by making this stock alone (20 cups total)!! Homemade stock contains no additives, preservatives, MSG, or added sugar. Plus, it tastes better and is much healthier.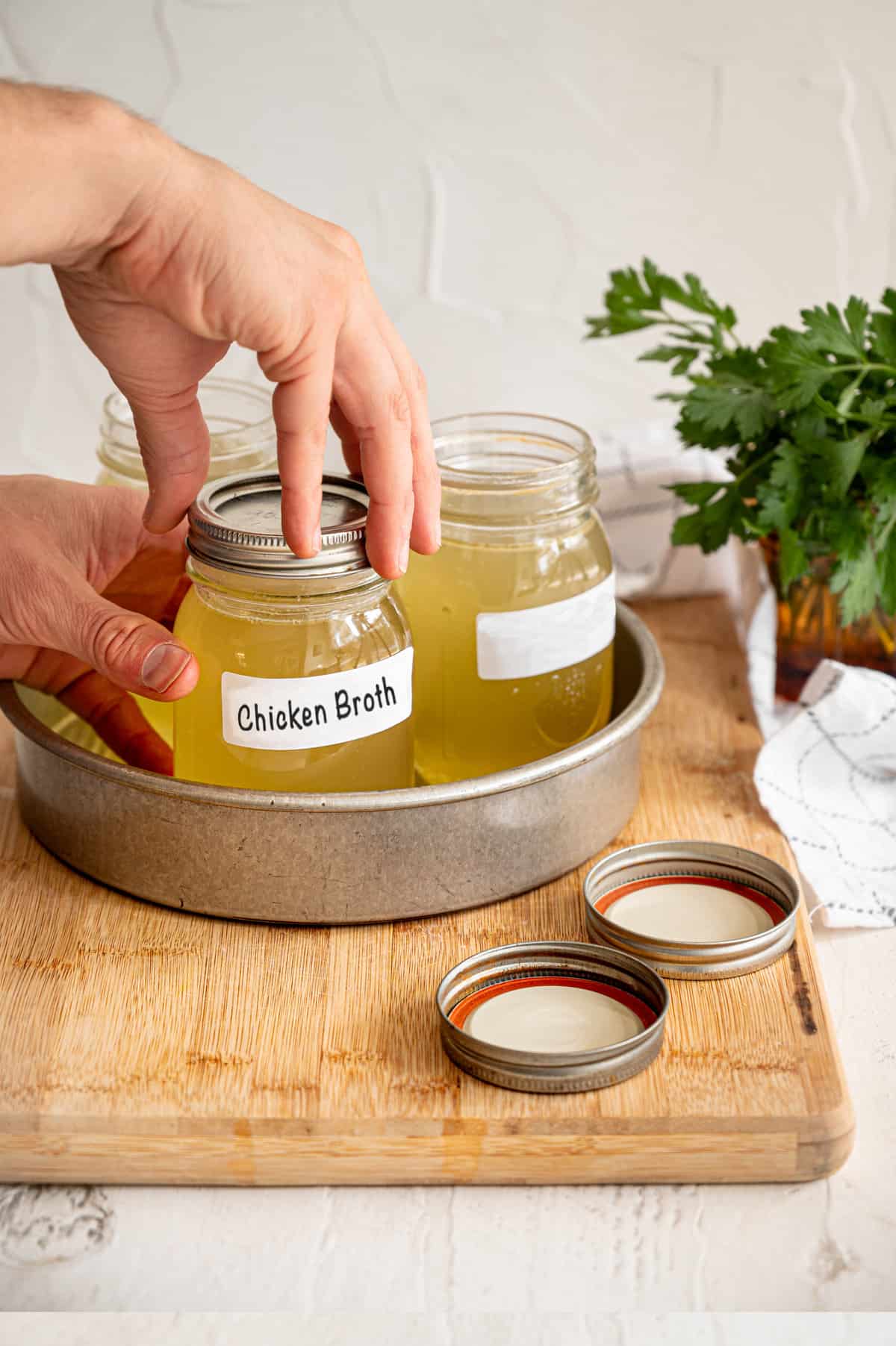 Here's what to do after pulling off all the chicken from 2 rotisserie chickens.
How to Use Leftover Rotisserie Chicken Carcass to Make Stock:
Toss two chicken carcasses, skin and all, in a 6 quart crock pot (or you could do this in a very large stock pot) along with 10 cups of filtered water, 1 – 2 quartered onions, a handful of baby carrots, 2-3 chopped celery stalks, 5-7 smashed garlic cloves, some fresh parsley, some fresh rosemary, 2 bay leaves, a good pinch of salt, and a good dash of pepper. You don't have to use fresh herbs, but I love the aroma, flavor, and nutrition they add.
Slow cook this first batch for at least 8 hours.
Place a colander over a large glass mixing bowl and ladle all the liquid from the slow cooker into that bowl. Then, divide the stock between two shallow freezer dishes. You'll end up with about 10 cups of rich, fragrant chicken stock. Let it cool completely and then freeze in smaller freezer containers or mason jars (leave 1 inch of headroom for expansion!).
Did you know you can reuse the same chicken carcass again (and again)? So, add 10 more cups of filtered water to the same crockpot with all the solids left in it and slow cook that stock overnight to repeat the process. Strain it, divide it up, and freeze this batch, too.
You can use this stock to make many of our delicious soup recipes!
FAQs About Rotisserie Chicken
Before we begin making rotisserie chicken recipes, I wanted to address a few questions you may have about this amazing short-cut ingredient.
Where can I find rotisserie chicken?
Most grocery stores have either hot or cold whole cooked chickens in the deli area. However, if you can't find one, make your own using our oven roasted whole chicken recipe or our slow cooker whole chicken recipe. The good news is that making your own will save you money and your home will smell amazing!
What side dishes go well with a rotisserie chicken?
I often pick up one or two chickens from the store on busy nights and serve with Boiled Baby Potatoes and a vegetable like Roasted Broccoli (this is a completely gluten-free meal, btw). While you're at the store, grab two chickens and use the second one for some of the recipes below.
How do I prep a rotisserie chicken for other recipes?
Simply remove the skin and start pulling the chicken off the bones. Then, on a cutting board, use two forks to shred it. Tip: We've found it easiest to pull the meat off the bone while the chicken is warm.
How much shredded chicken will each rotisserie chicken yield?
Expect to get about 3-4 cups of shredded meat from a medium to large bird. One chicken can often make two family meals, using the recipes below.
Can I freeze rotisserie chicken?
Yes! Just shred the meat, place it in an air-tight freezer bag, squeeze out any excess air, write how many cups are in the bag, and freeze. (You can freeze the carcass, too, so you can use it to make chicken stock later!) When you're ready to use it, just thaw it in the refrigerator overnight or use one of these safe thawing methods.
What should I do with the chicken carcass?
Don't throw it away! Once you've pulled off all the meat, throw the chicken carcass in your crock pot or in a stock pot on the stove to make some seriously healthy and delicious bone broth. Keep reading to find out how I made 5 quarts(!!) in my slow cooker from just two rotisserie chickens (and froze it for later).
Is rotisserie chicken healthy?
According to this EatingWell article, it's "a healthy choice for people that want a lean source of protein but either don't have the time, interest or skill to cook."