This post may contain affiliate or sponsored links. Please read our disclosure policy.
This easy, healthy Green Machine Smoothie is a great way to start the day, especially if you've worked ahead and made a few freezer smoothie packs. Simply blend your powerhouse ingredients (avocado, mango, kale, chia seeds, and liquid of choice), and you'll be charged up for a great day.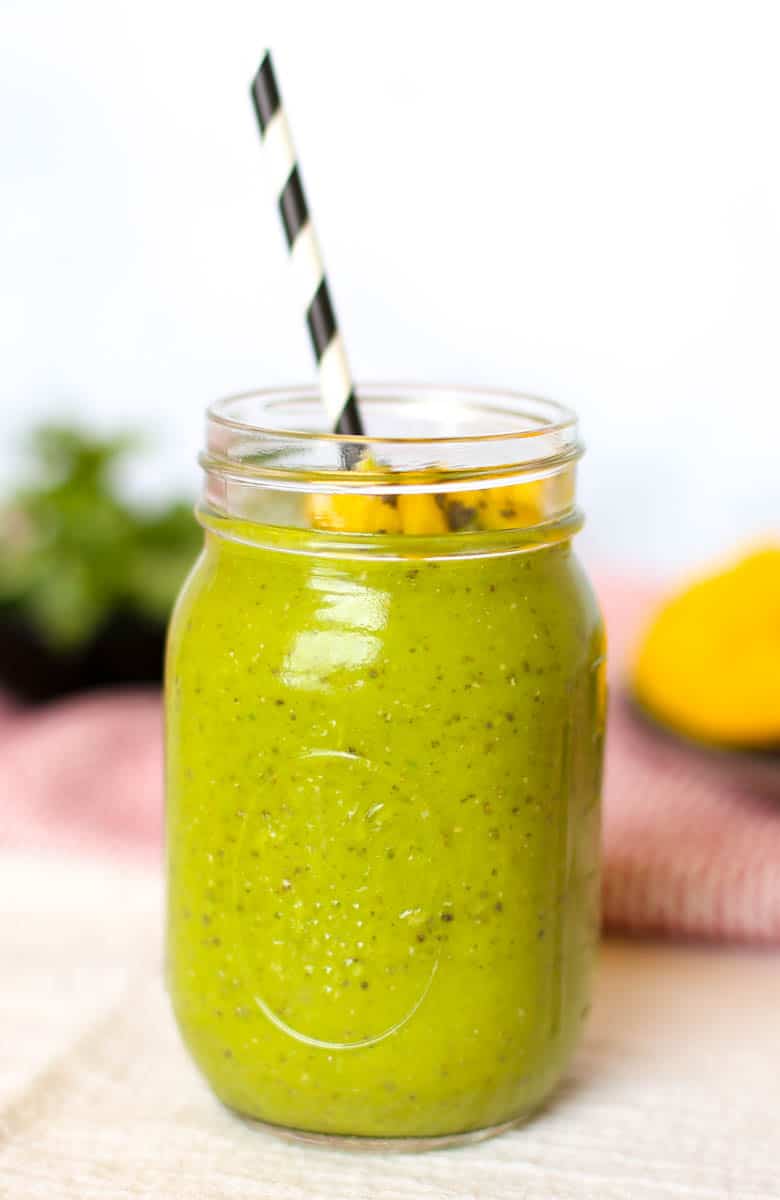 Why You'll Love This Recipe
Anytime we can sneak vegetables in to a recipe, we do! Probably why we love recipes like Sweet Potato Biscuits, Blueberry Avocado Muffins, and Banana Breakfast Cookies so much!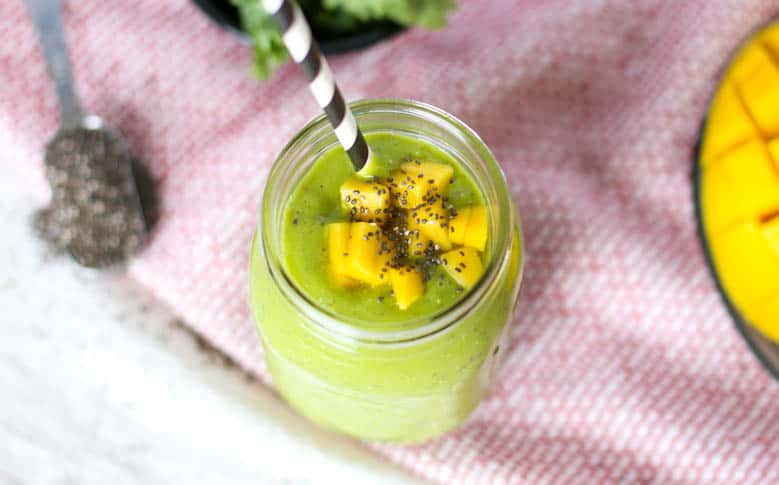 Here are a few reasons you'll love THIS Green Machine Smoothie recipe:
Flavor – Even though this smoothie is packed with superfood veggies, the mango and orange juice (or coconut water) bring a perfect balance of sweetness to this veggie smoothie.
It can be prepped as a smoothie pack – Scale it up and freeze the smoothie packs. Don't want to make your own smoothie packs? Try out SmoothieBox!
More fruits and veggies – Thanks to the virtually tasteless avocado and the sweet mango that drowns out the kale, you'll hardly know you're consuming a hearty amount of leafy green vegetables in the morning.
Extra nutrients – You get healthy protein and fats from the avocado and chia seeds to keep you satiated for hours.
Here is what you'll need to make a Green Machine Smoothie.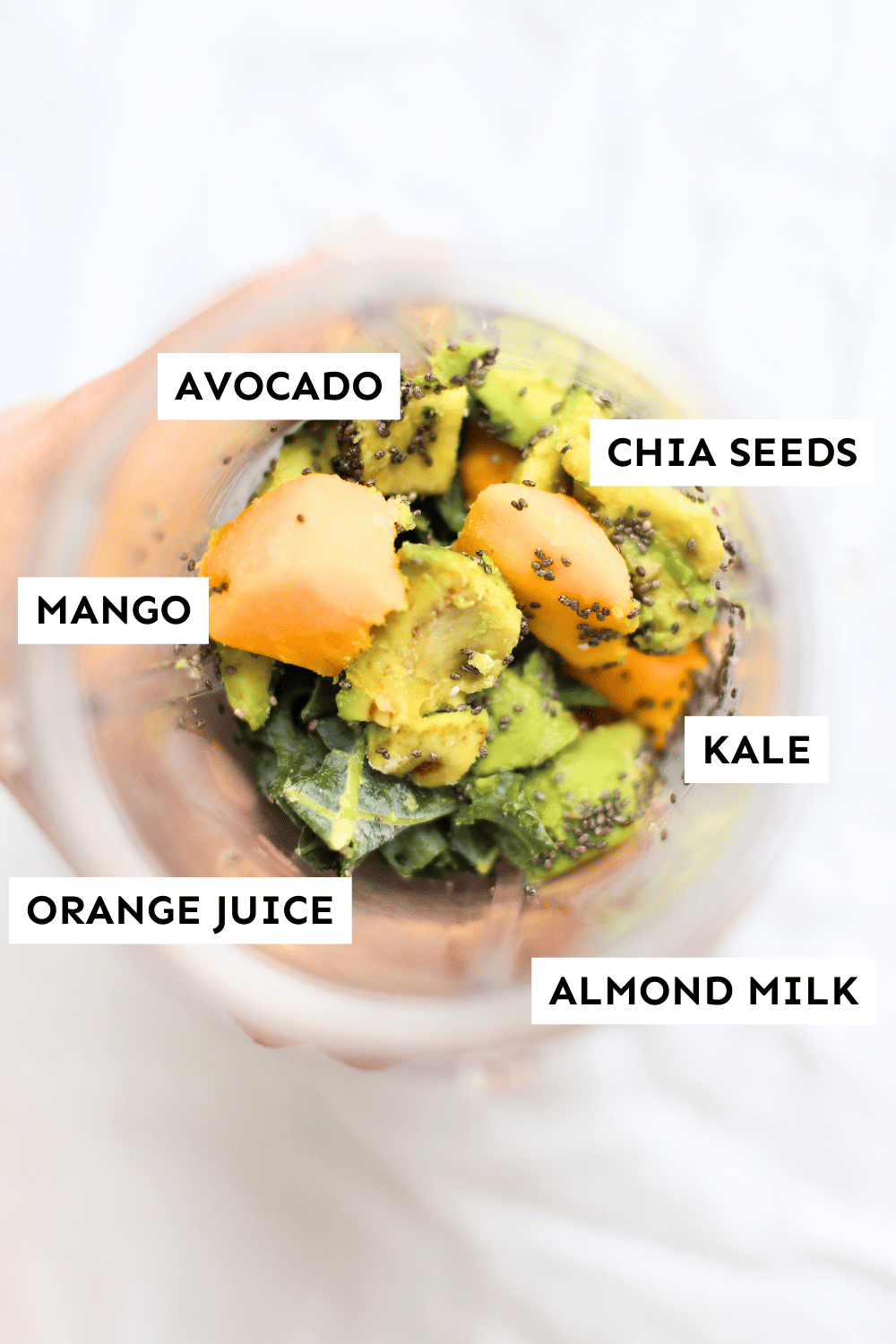 Ingredient Notes:
Almond milk – Or your milk of choice
Orange juice – you can also use coconut water like we do in our Tropical Smoothie Recipe.
Avocado – preferably frozen for great smoothie texture
Mango chunks – This brings some serious flavor!
Kale – So good for you! Can also sub spinach.
Chia seeds – You could sub this for your favorite raw nuts.
Make It a Freezer Smoothie Pack
What are freezer smoothie packs?
A freezer smoothie pack is a pre-prepared mixture of ingredients for making smoothies that is portioned, packed, and stored in the freezer until you're ready to blend it into a smoothie.
To Prep the Smoothie Pack:
Layer ingredients in small freezer bags (or reusable silicone bags) in this order:
1/2 large avocado, chopped
1/2 cup frozen mango chunks
1 cup chopped kale
1 tablespoon chia seeds (sub: favorite raw nuts)
Seal tightly, squeezing out the air, and freeze for up to 3 months.
To Make the Smoothie:
Pour the liquid in your blender, dump in the frozen smoothie pack, and blend.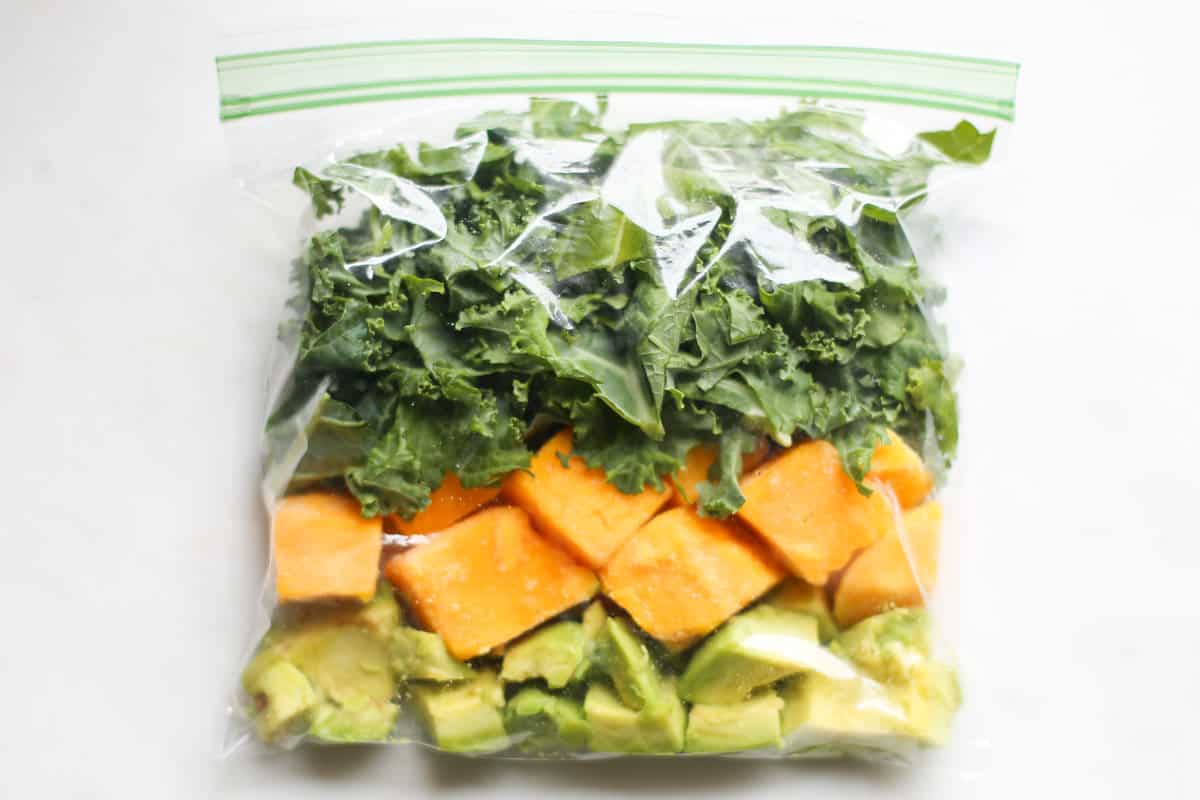 More Smoothie Recipes
We worked hard to develop 7 delicious smoothie recipes and teach you how to prep them as freezer smoothie packs. Here are the other flavors available:
FAQs
Can I freeze a leftover smoothie?
Yes! If you don't drink all of your smoothie, pour it into an ice cube tray (or something to help portion it out) and freeze. Then pop out the small portions of smoothie to toss in your blender the next time you make a smoothie.
Can I add protein powder to this smoothie?
Sure! Feel free to add in a sugar-free, unflavored protein powder or collagen powder. I like Vital Protein Collagen Peptides. You may need to add a little more liquid if you include this ingredient.
You can freeze avocados?
YES! You can freeze an avocado. However, once frozen, the texture will be somewhat affected. That's why we recommend using frozen avocados in dips, spreads, smoothies, and baked goods, although we've been known to still use thawed avocado on top of salads from time to time. Read all our tips and tricks for freezing avocados.
More Individual Breakfast Ideas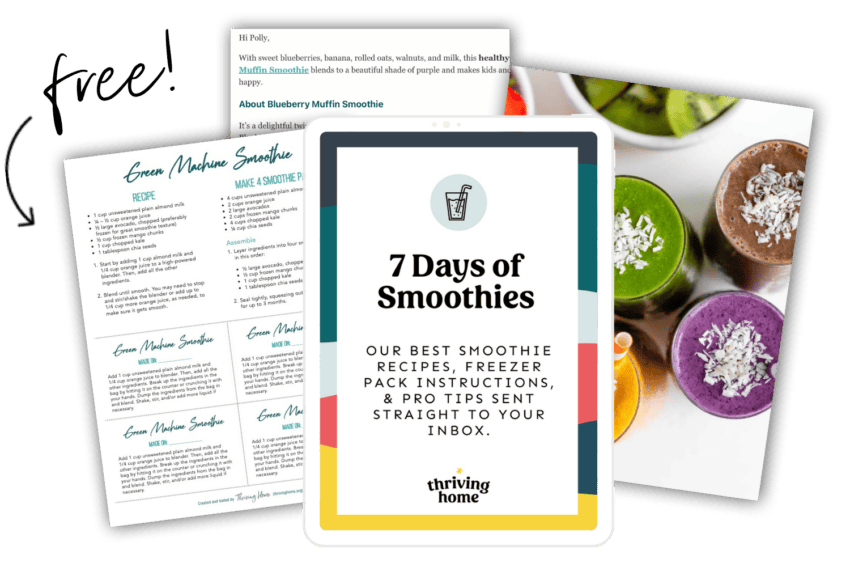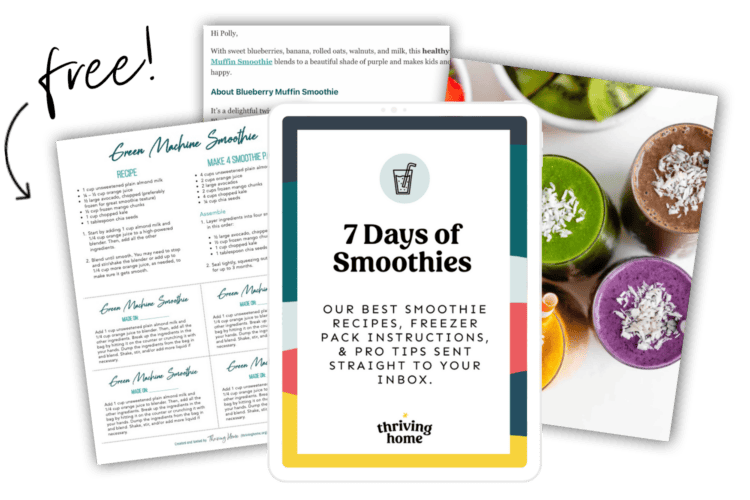 7 Must Have Smoothie Recipes
Get our best smoothie recipes, freezer pack instructions, & pro tips sent straight to your inbox.
Did you make this? Snap a photo and tag us on Instagram at @thrivinghome so we can see your creations and cheer you on!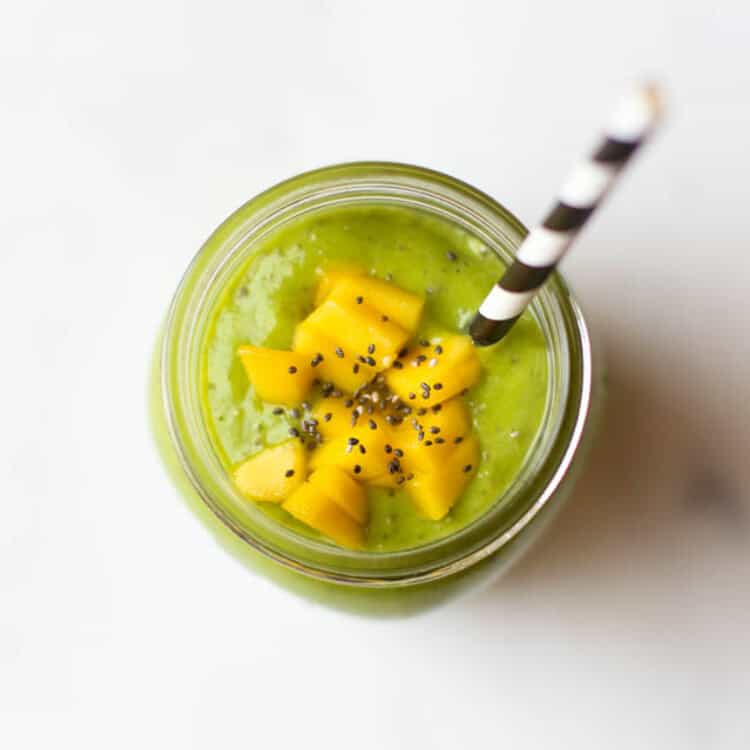 Green Machine Smoothie
This easy, healthy Green Machine Smoothie is a great way to start the day. Especially if you've worked ahead and make a few freezer smoothie packs. Simply blend up your powerhouse ingredients and be charged up for a great day.
Yield:
One

16

-ounce smoothie

1

x
Prep:
3 minutes
Total:
3 minutes