My Honest SmoothieBox Review
This post may contain affiliate or sponsored links. Please read our disclosure policy.
Want to eat more fruits and vegetables each day? We do too. That's why we love smoothies, but they take a lot of time and thought to prepare every day. So my friend, Polly, and I tested out a smoothie pack delivery service. Here's our honest SmoothieBox review.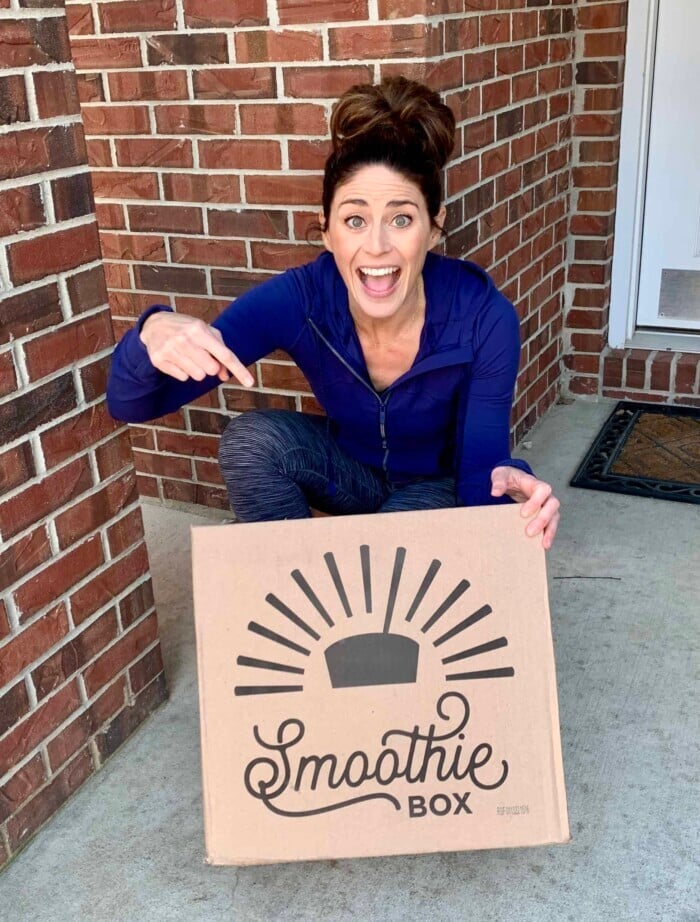 Why SmoothieBox?
We are a smoothie family (and so is Polly's family). My husband and I start our day with a smoothie several times a week. But, it takes at least 15 minutes to pull out all the ingredients, blend, and put them away. I actually timed it the other day! Look at how many ingredients my husband drags out each morning…
We've often wished we had a "smoothie fairy" who could hand us one as we walk into the kitchen each morning. That's why I was very excited to try SmoothieBox. Think of it as your own personal smoothie fairy!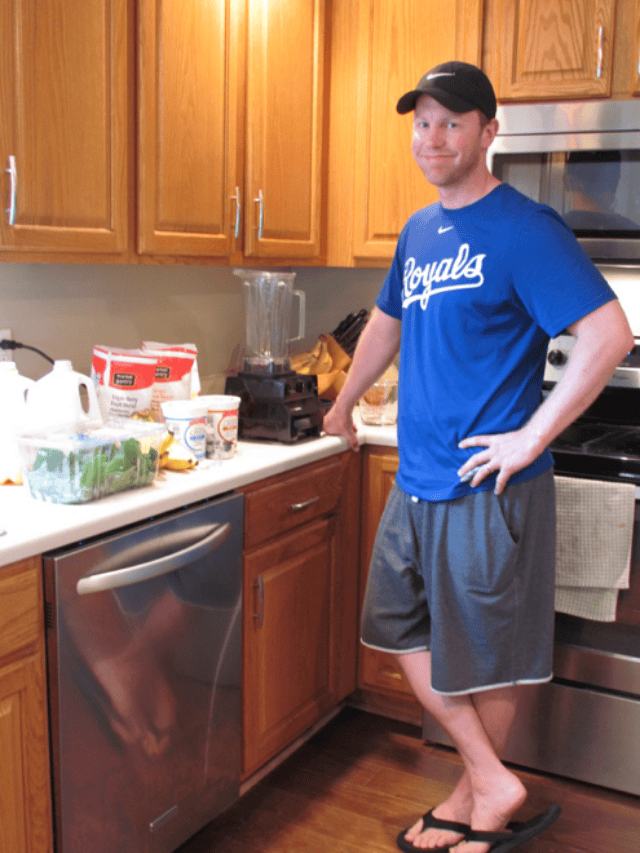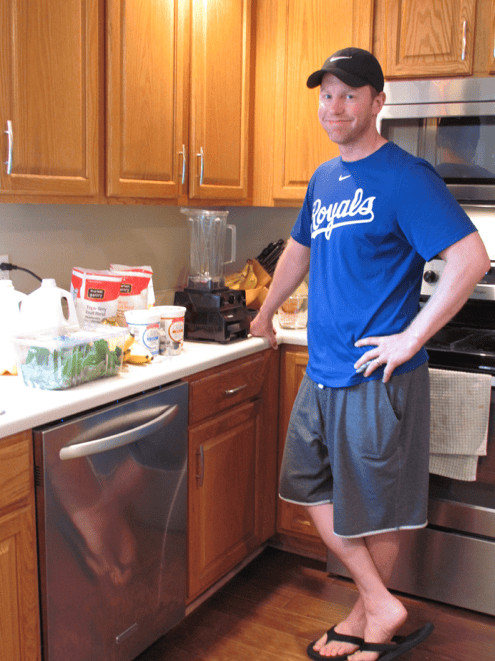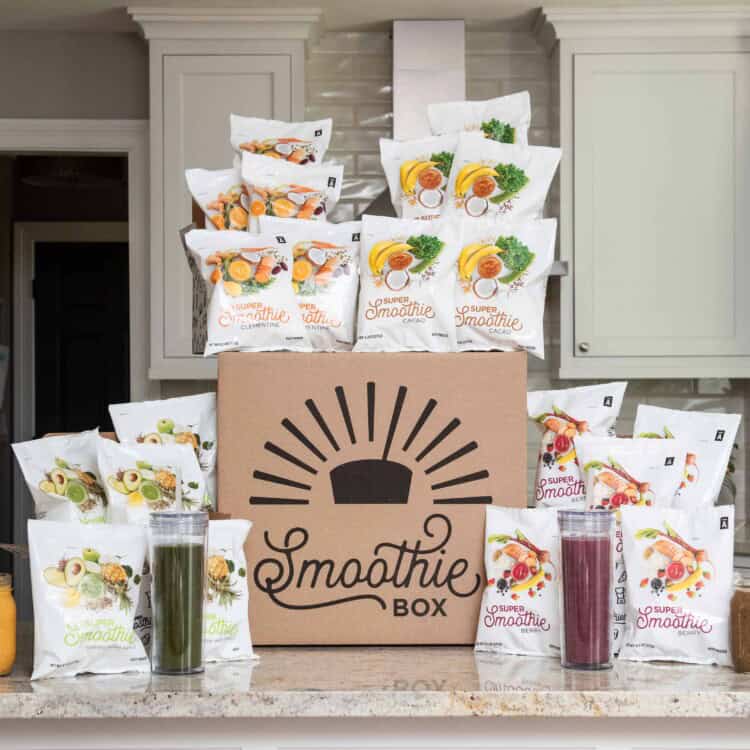 Exclusive Deal Alert!
Use promo code THRIVINGHOME to get $40 off plus FREE shipping on your first SmoothieBox! 
Grab the Deal Now!
What Is SmoothieBox? How Does It Work?
Here are the basics:
This smoothie subscription service delivers perfectly portioned out frozen smoothie packs to your door when you want them. You can choose any box of 20 frozen packs full of organic fruits, vegetables and seeds that are free from additives and artificial sweeteners.
You can have them delivered when you want them. Buy just 1 box or get a subscription for 20% off and have them delivered whenever you want.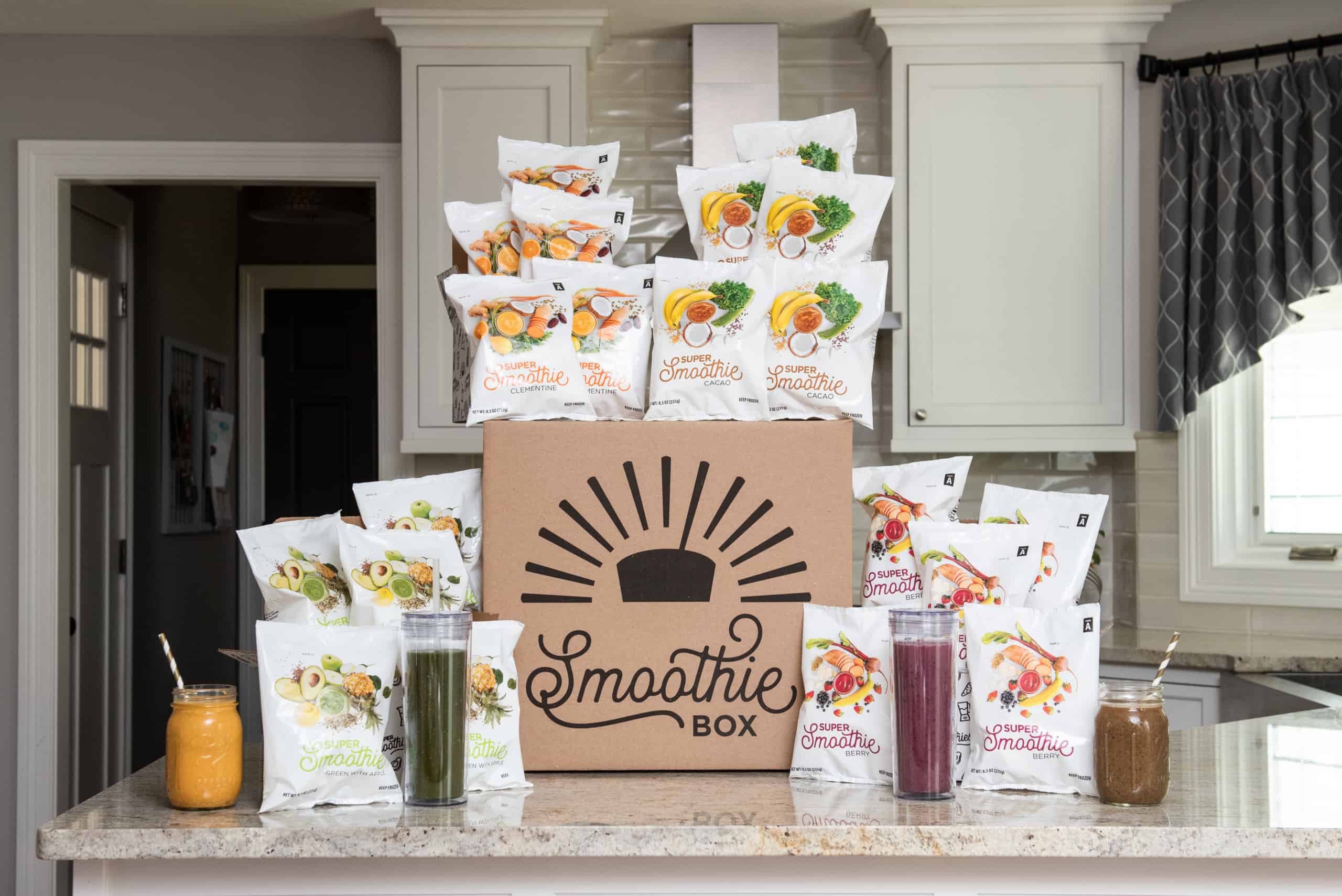 Using the directions on each pack, simply add your liquid of choice to a blender, dump in the packet, and add any optional "add ins" from their suggested list. Blend and you're done in less than 2 minutes.
Choose between 6 flavors (see our recommendations below) and enjoy free shipping subscriptions.
Benefits of SmoothieBox
Let's start with a look at the advantages of SmoothieBox from our vantage point.
First and foremost, their service makes it SO easy to get a nutritious balance of organic fruits, vegetables, and seeds into your diet…even on the busiest mornings. Having the packs ready to go means you have no excuses for a junky breakfast.
Perfectly portioned smoothies – This is a real time saver! No more wasted produce, no more time spent washing and prepping all the ingredients. Just dump in the blender, add liquid, and whiz away!
6 flavors to choose from. Mix it up each day with a different flavor so you can get a wide variety of healthy ingredients throughout the week.
Organic ingredients – The healthiest, cleanest, super food ingredients on the planet are in each pack.
No added sugar or artificial ingredients
Protein and collagen boosters available – To keep you fuller for longer. We tried these. See our thoughts below.
At least half the price of Smoothie King and other smoothie fast food joints, from my experience.
Free shipping, always.
Which Flavors Are the Best?
They now have 6 flavors to choose from, and we have tried 5 of them. Since I promised an honest SmoothieBox review, you'll get our real reactions about each flavor. I've also included the ingredient list and nutrition information for each one.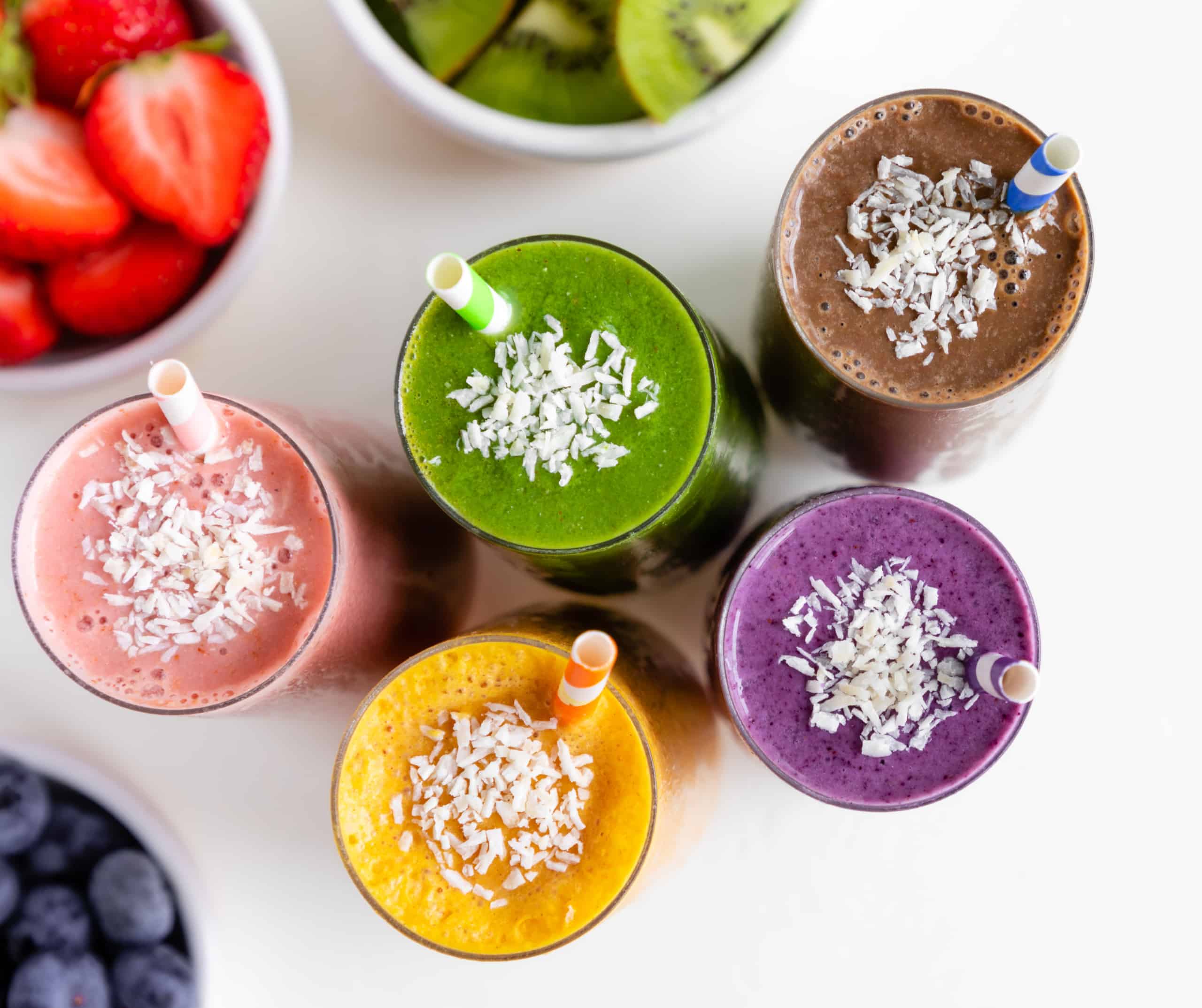 Our initial impressions about the smoothies…
Easy to use!
Liked the variety of flavors.
We almost always needed more liquid to get the smoothie going than the directions called for–at least 12 ounces or more.
We appreciated their "add in" suggestions on each packet and used them each time.
We wanted most of the smoothies to be sweeter and ended up adding either banana or orange juice to the blender, although the Vanilla Whey Protein is another (sugar-free) way to add sweetness.
We liked to add in more protein to our smoothies in the form of their tasteless Collagen Peptides, their naturally sweet Vanilla Whey Protein, or some nut butter. (Check out all of their affordable "boosters" here.)
Here are the 6 different flavors…
Flavor #1: Strawberry Banana
Our Review: This was one of our favorites! The predominant flavor is definitely strawberries and banana, while the cauliflower, beet, and other ingredients are tasteless or take a back seat. If you want more sweetness, add a little orange juice, more banana, or frozen strawberries. Canned coconut milk turns this one into a what tastes like a Pina Colada!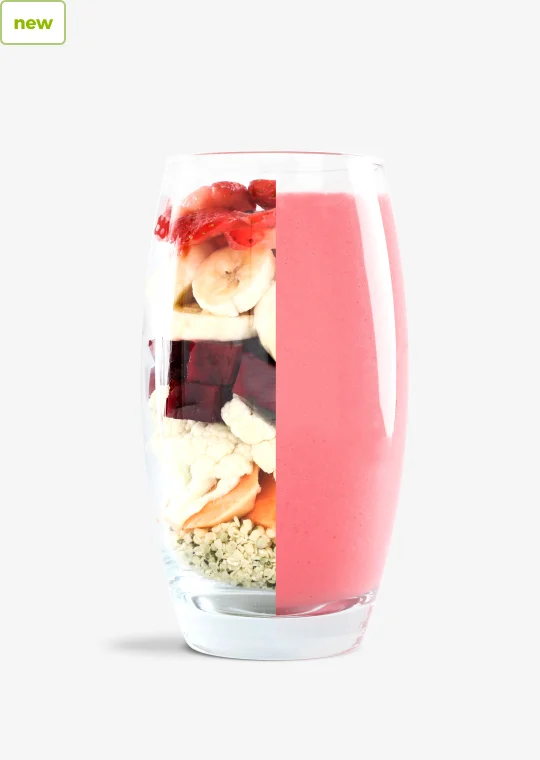 Here is the list of ingredients and nutrition facts for the Strawberry Banana Smoothie.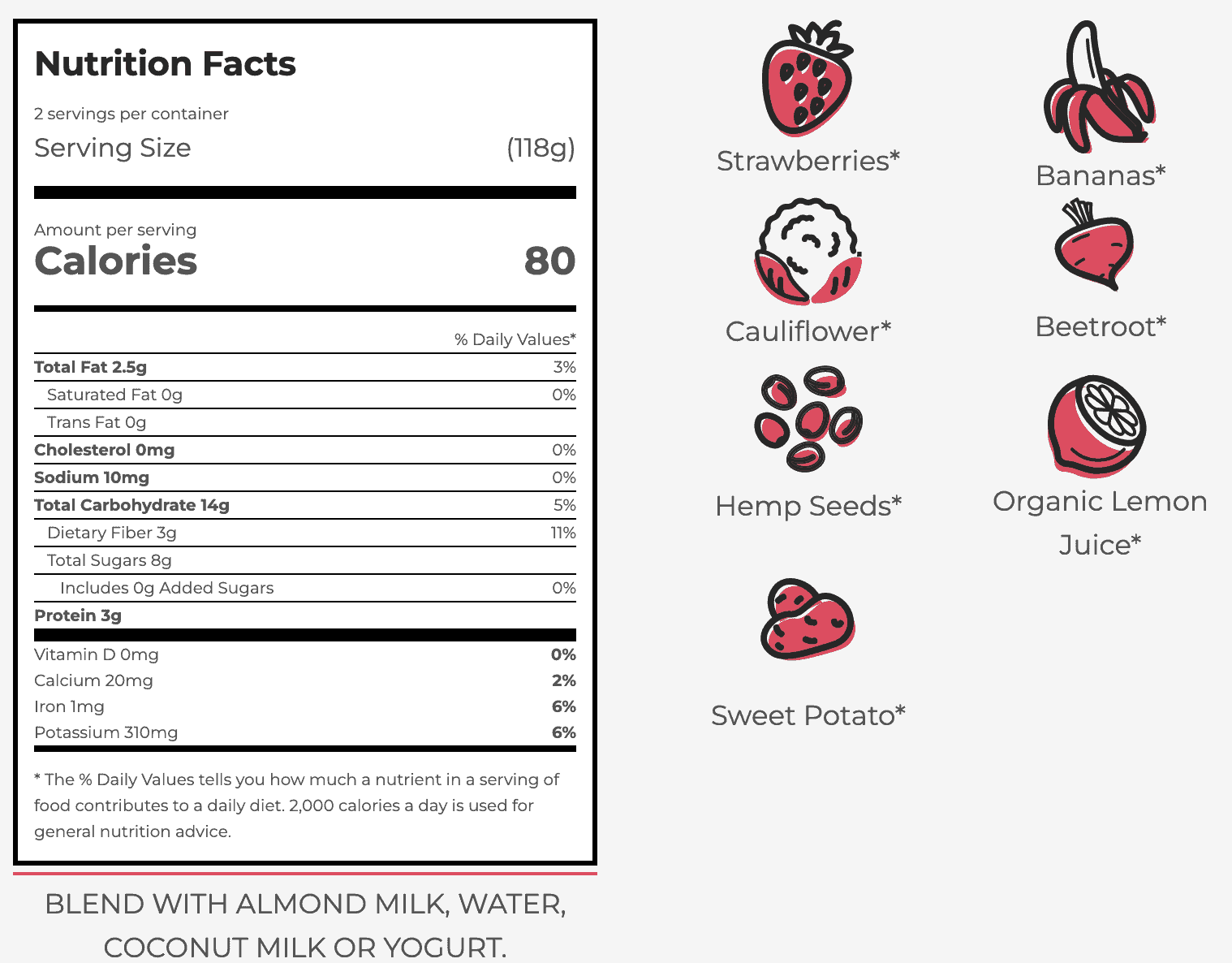 Flavor #2: Green with Apple
Our Thoughts: This was another favorite! This bright green smoothie was mild-tasting, slightly tropical, and sweet. Whole cashews or macadamia nuts would be a tasty protein addition in my opinion.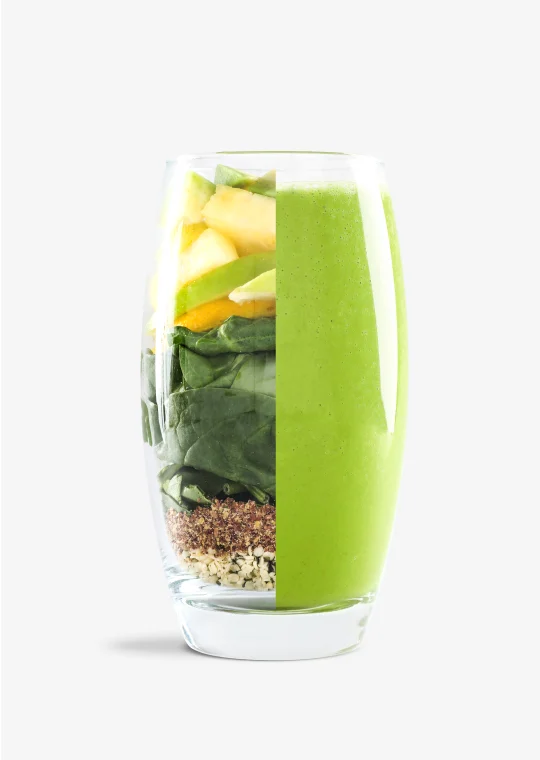 Here is the list of ingredients and nutrition facts for the Green Smoothie.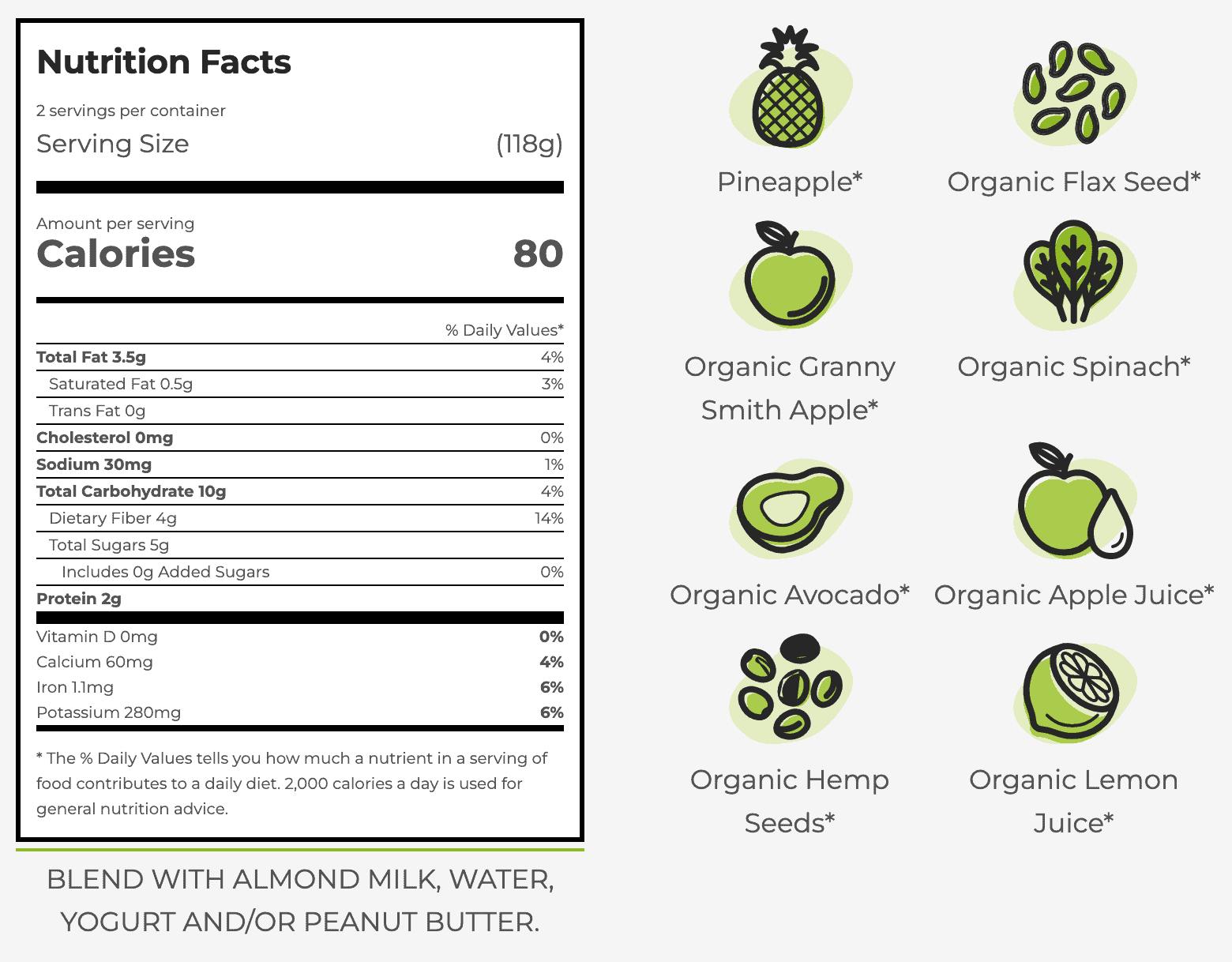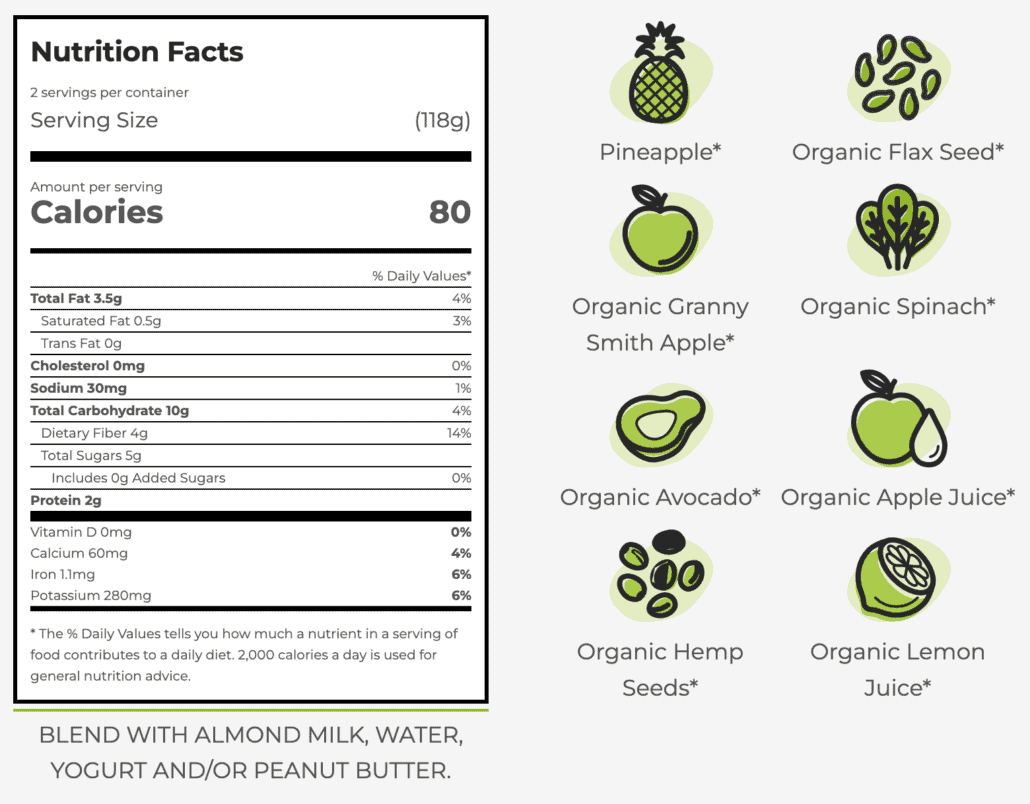 Flavor #3: Cacao
Our Review: While this was our least favorite flavor straight from the packet, it has potential. We loved it once we added some frozen sweet cherries. It became like a Chocolate Covered Cherry Smoothie! This was also delicious when we added in banana, almond butter, and/or an additional scoop of cocoa (or cacao) powder.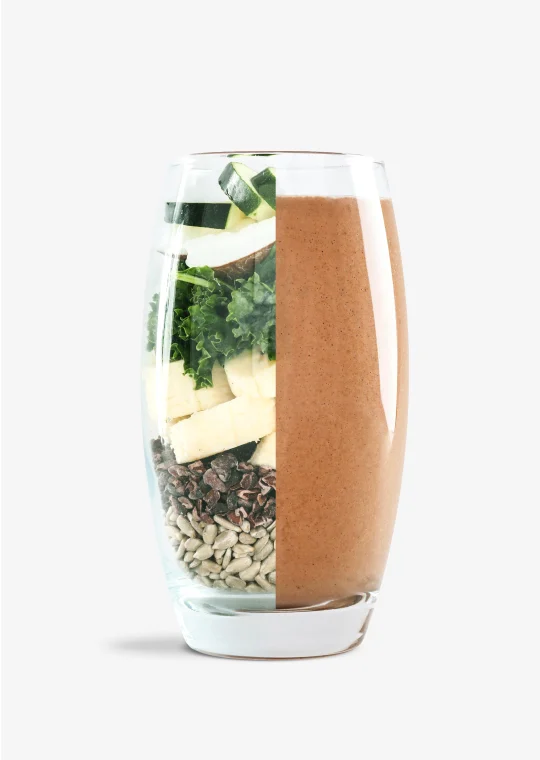 Here is the list of ingredients and nutrition facts for the Cacao Smoothie.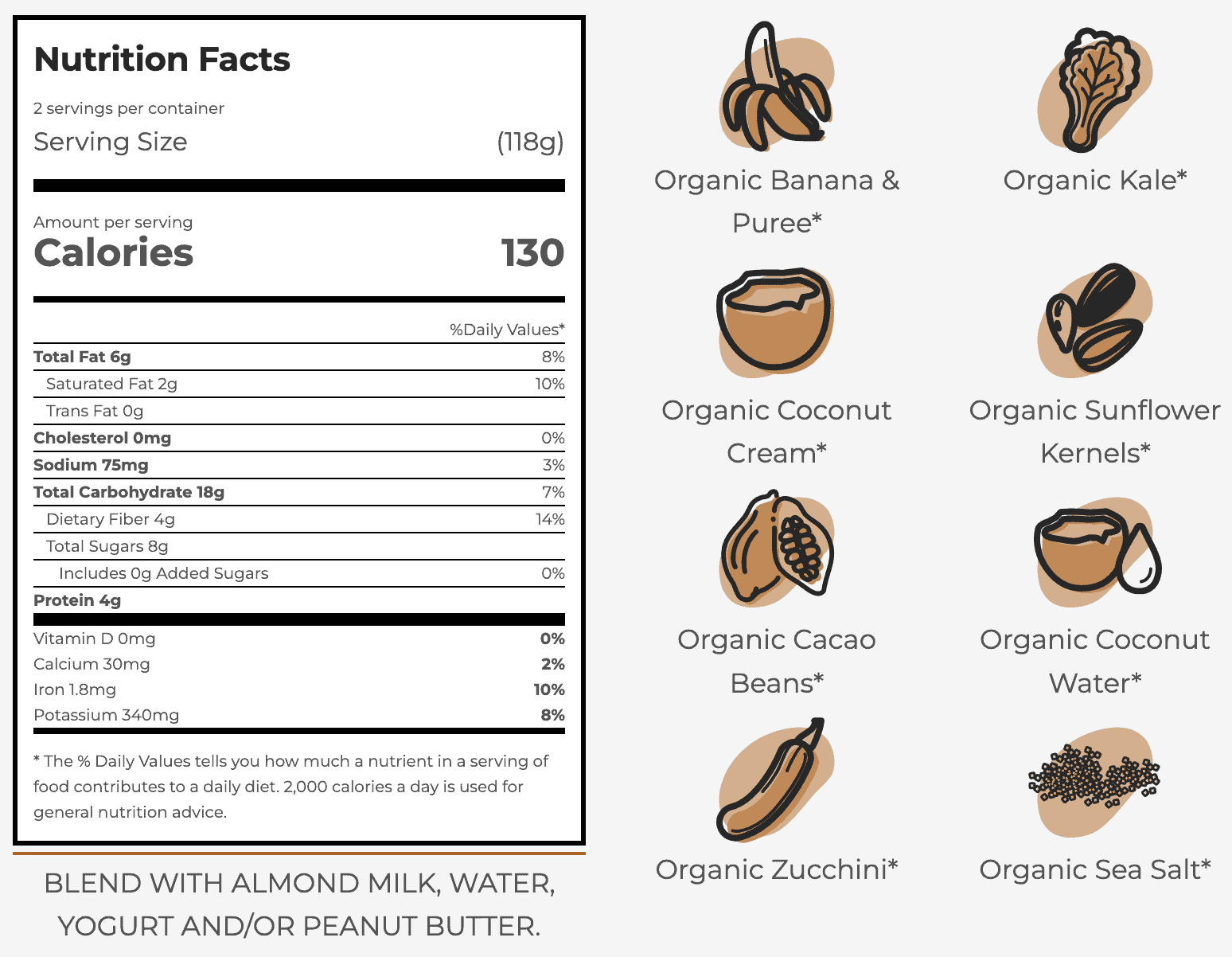 Flavor #4: Clementine
Our Review: Do you remember those Dreamsicle popsicles from your childhood? This reminded me of those. Mild, orange-flavored, with an interesting flavor of ginger in the background. Polly and I both were surprised at how much we enjoyed this smoothie.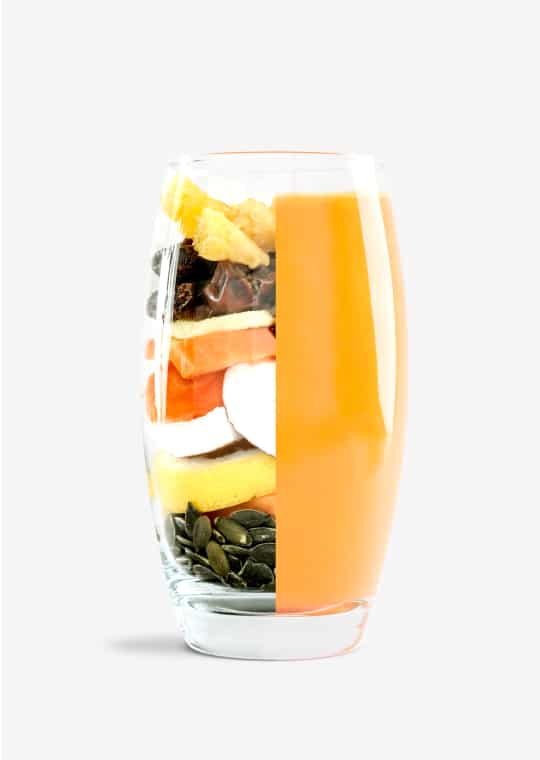 Here is the list of ingredients and nutrition facts for the Clementine Smoothie.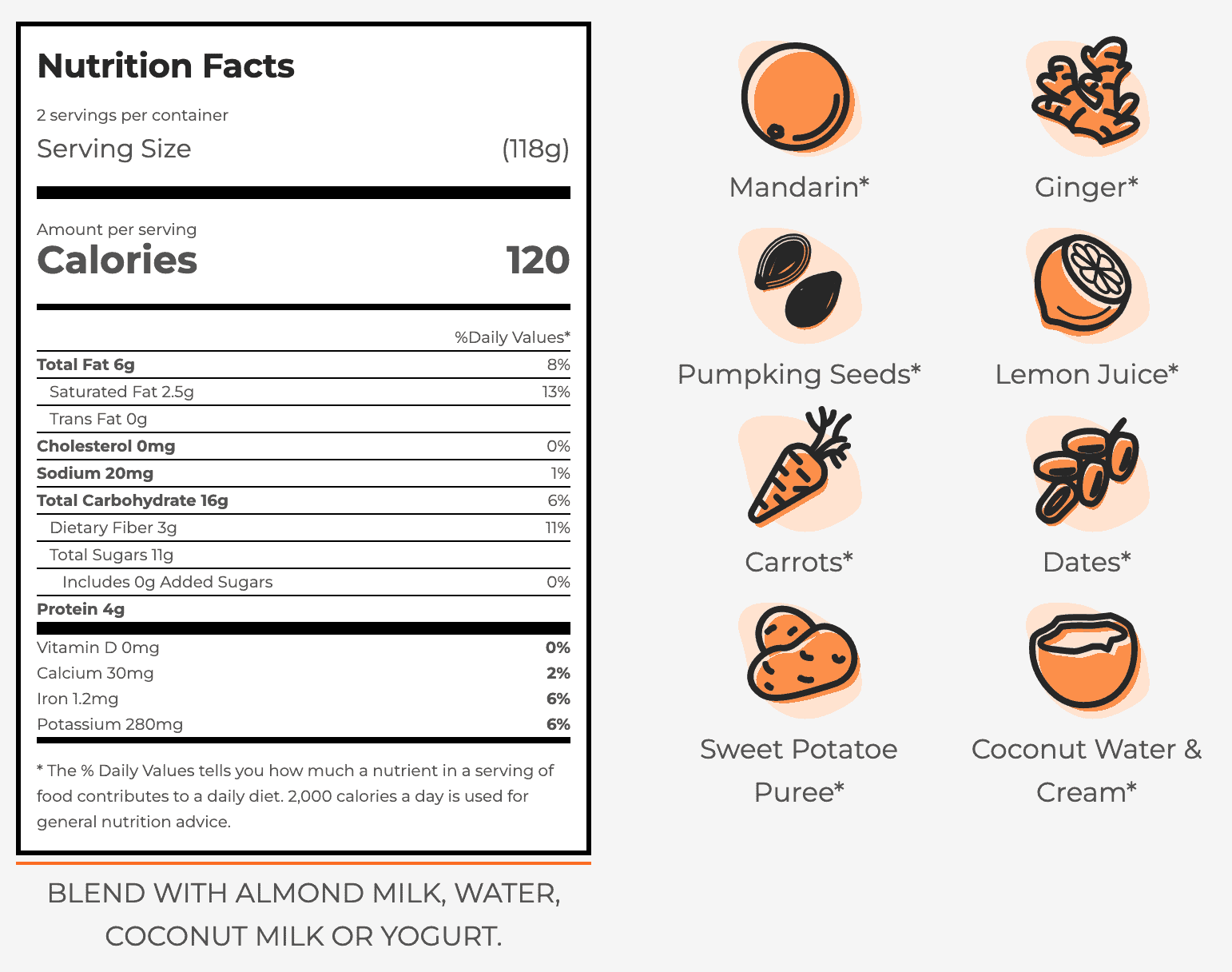 Flavor #5: Berry
Our Thoughts: SmoothieBox says this is one of their members' most beloved flavors. We have to agree. It's hard not to like fresh strawberries, blueberries, and bananas blended together. We added in some peanut butter for more protein, which added a delicious nuttiness.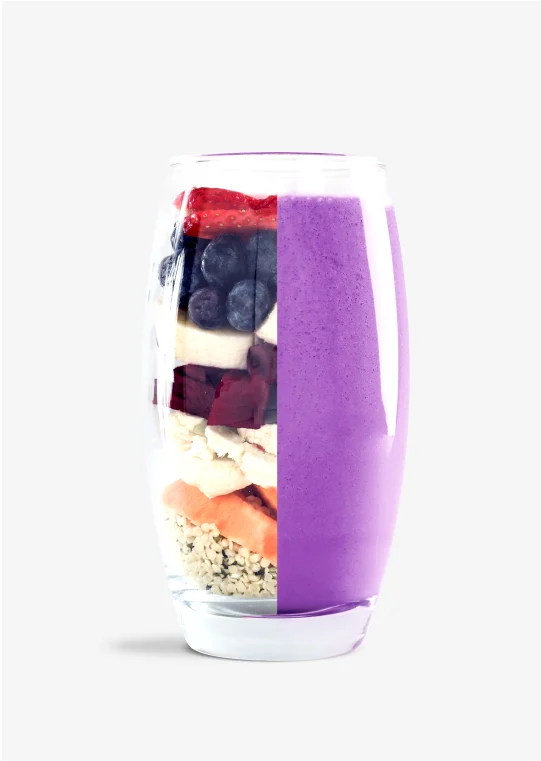 Here is the list of ingredients and nutrition facts for the Berry Smoothie.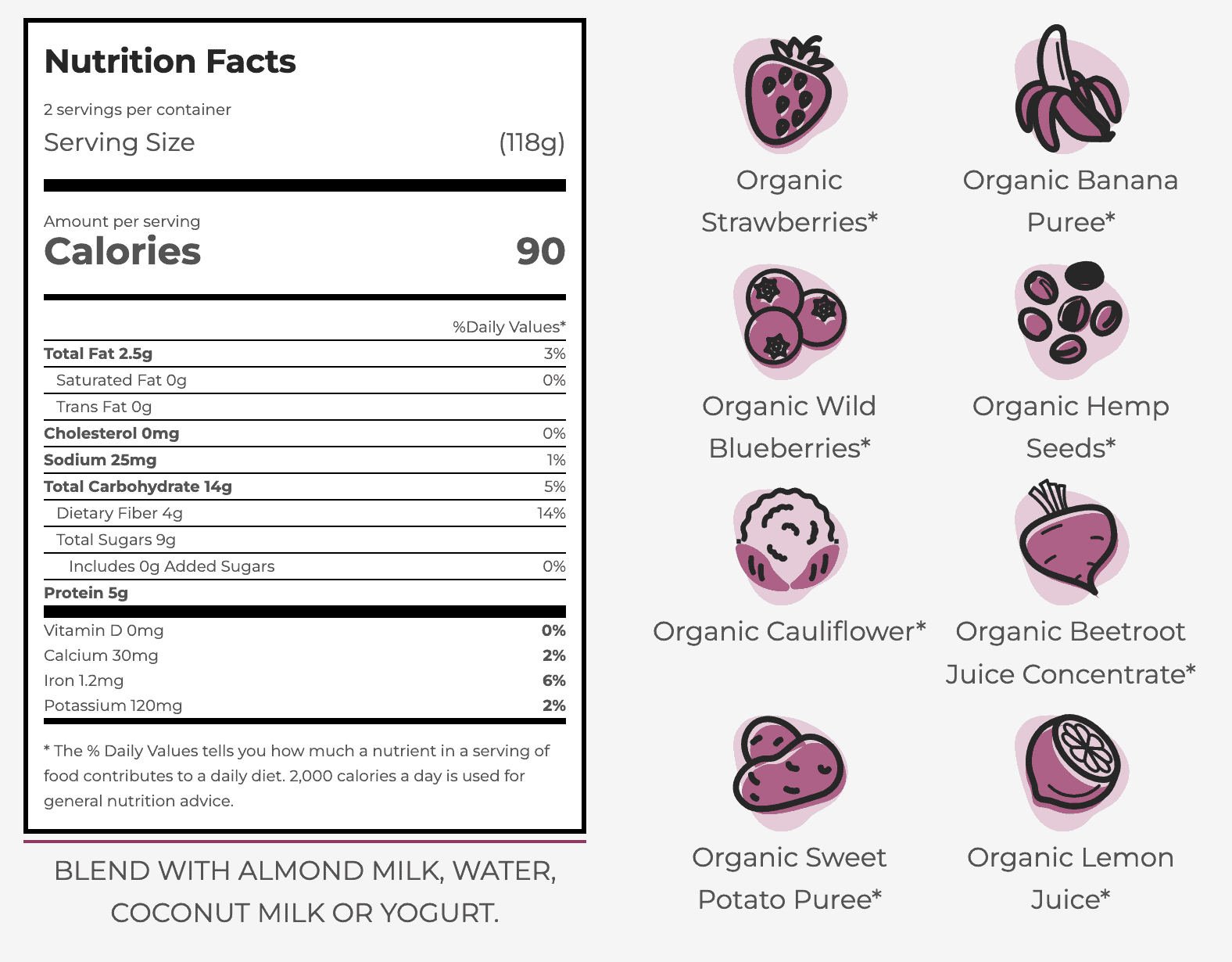 Flavor #6: Mango (New!)
Our Thoughts: We haven't tried this one since it's newer, but here's the description from their site. "…The Mango mix is the perfect summertime smoothie blend. The organic mango and pineapple balance each other nicely alongside the organic carrots, dates, pumpkin seeds, coconut cream, and other delicious and healthful ingredients. Mango has loads of health benefits for the heart, digestion, and general wellness."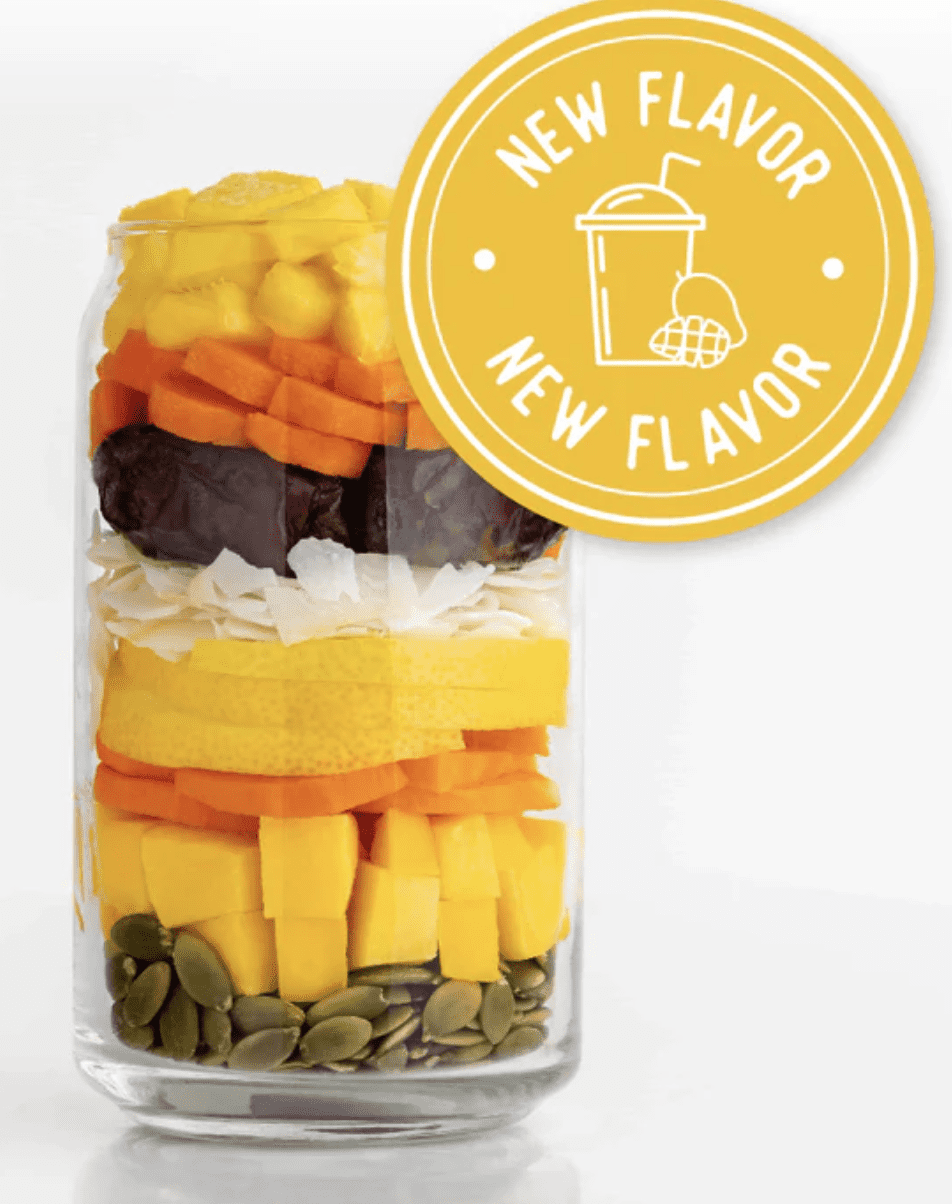 Here is the list of ingredients and nutrition facts for the Mango Smoothie.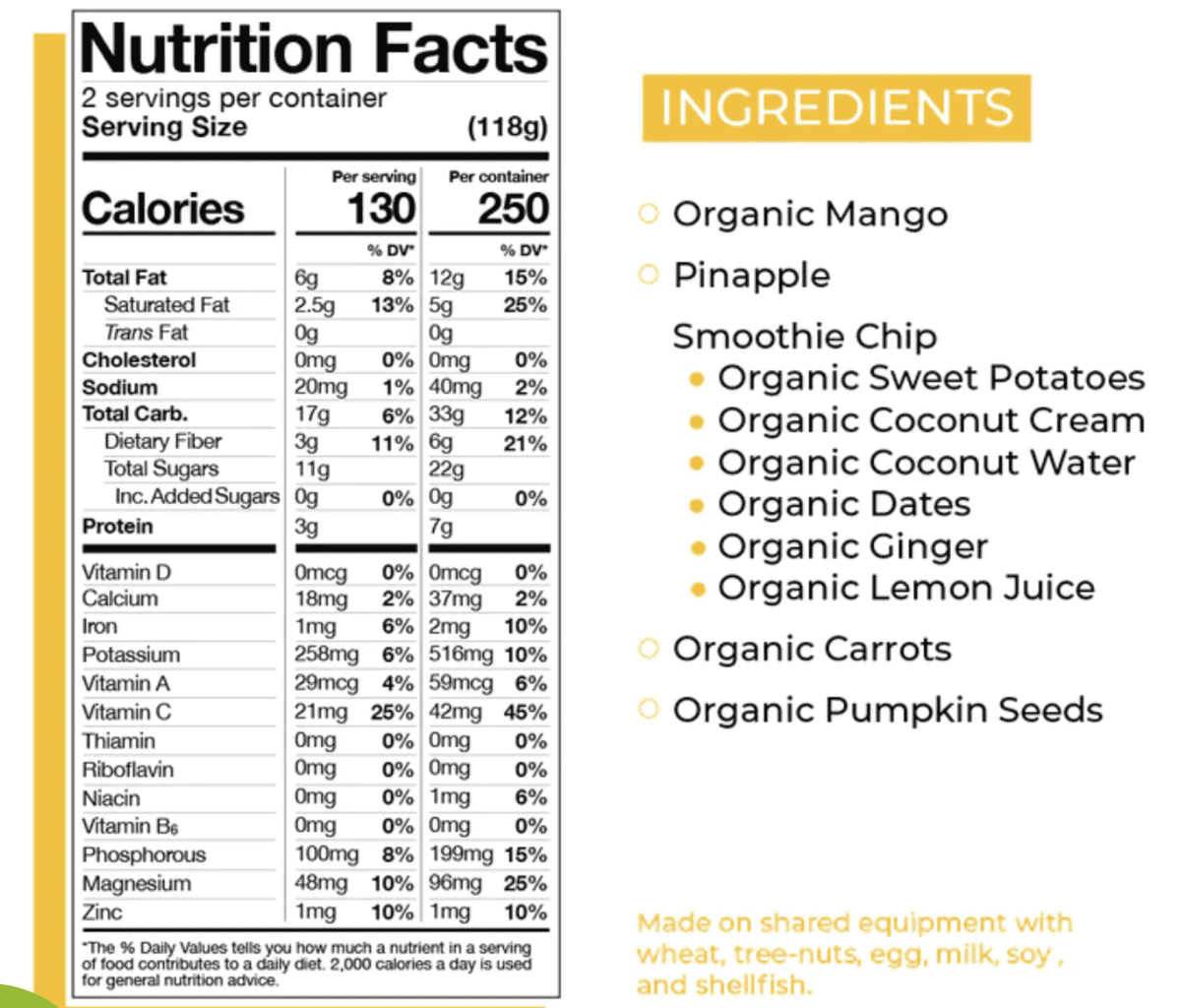 How Much is SmoothieBox?
SmoothieBox begins at $160 for 20 smoothie pouches. Each pouch makes 2 servings. That's about $4 per serving. My husband swings by Smoothie King at least once a week and, let me tell you, SmoothieBox beats their prices!
Plus, you can get $40 off and free shipping by using our deal here…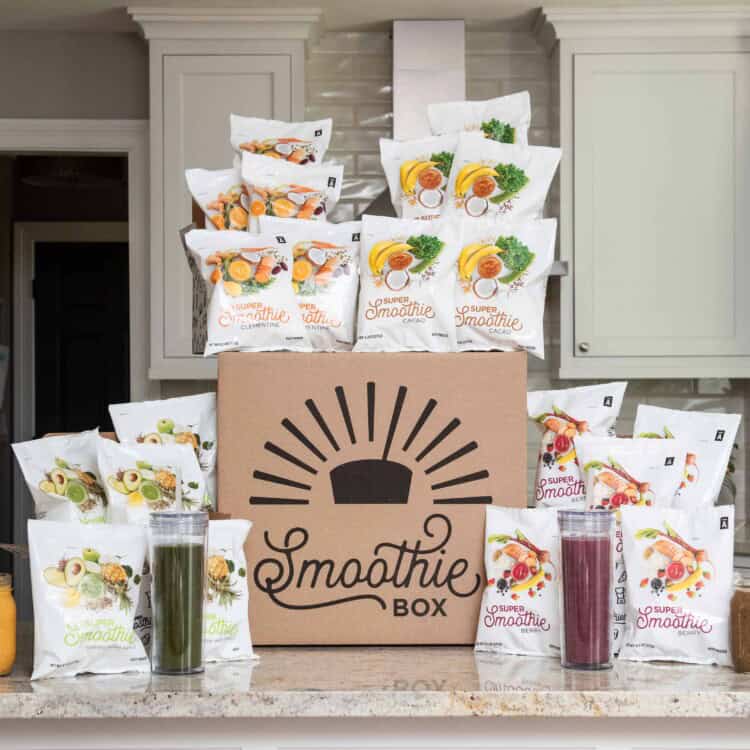 Exclusive Deal Alert!
Use promo code THRIVINGHOME to get $40 off plus FREE shipping on your first SmoothieBox! 
Grab the Deal Now!
Am I Locked Into a Contract or Subscription?
No, SmoothieBox offers flexibility and easy cancellation. Subscriptions can be every 4, 6, or 8 weeks and they can be easily paused, delayed, or cancelled at any time through their website.
How Will My Smoothies Arrive?
SmoothieBox ships in fully curb-side recycling boxes, and the smoothies will be frozen or cold to the touch. They should immediately be transferred to a freezer for safekeeping. Here's what mine looked like…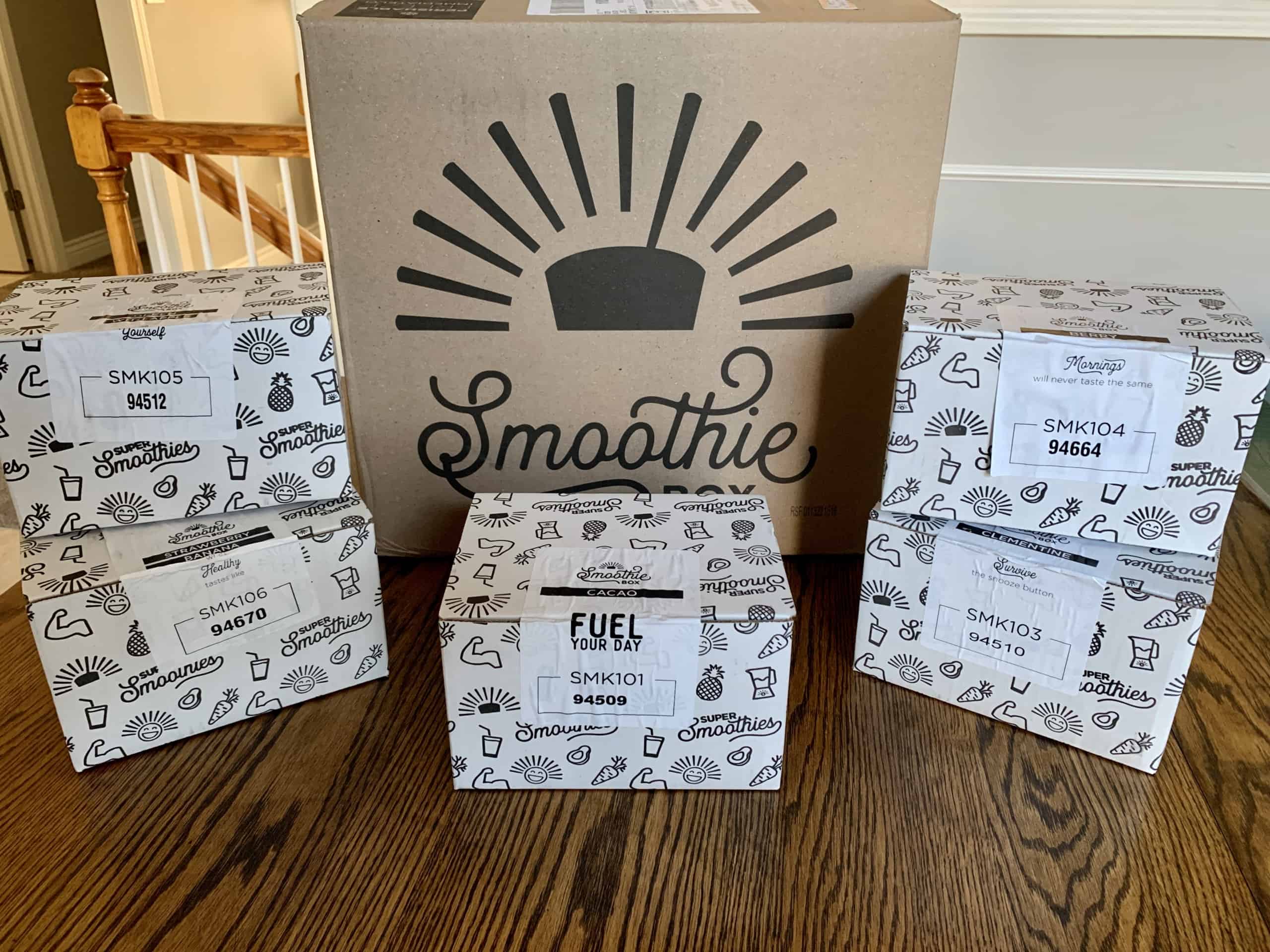 Is SmoothieBox Organic?
SmoothieBox is made with organic, non-GMO ingredients. Currently, they have one exception, which is mandarin oranges, which they said they can't find an organic version of but are still looking. All other ingredients are certified organic.
Bottom Line: Our Honest SmoothieBox Review
Is SmoothieBox for you? Only you can decide, but here's what Polly and I thought after trying it for a few months…
Polly: SmoothieBox has been a quick and easy way for me to get a variety of fruits and vegetables into our breakfast. I've also found them to be great for a mid-morning snack. I love having a stash of these in my freezer!
Me (Rachel): While I love my own homemade smoothies, I hate how much time and fuss they are each day. I also get stuck in a rut of making the same one each time. SmoothieBox saves me so much time and adds far more variety of healthy ingredients to my diet.
With our amazing special offer, their free shipping always, and free cancellations anytime…it's worth giving it a try!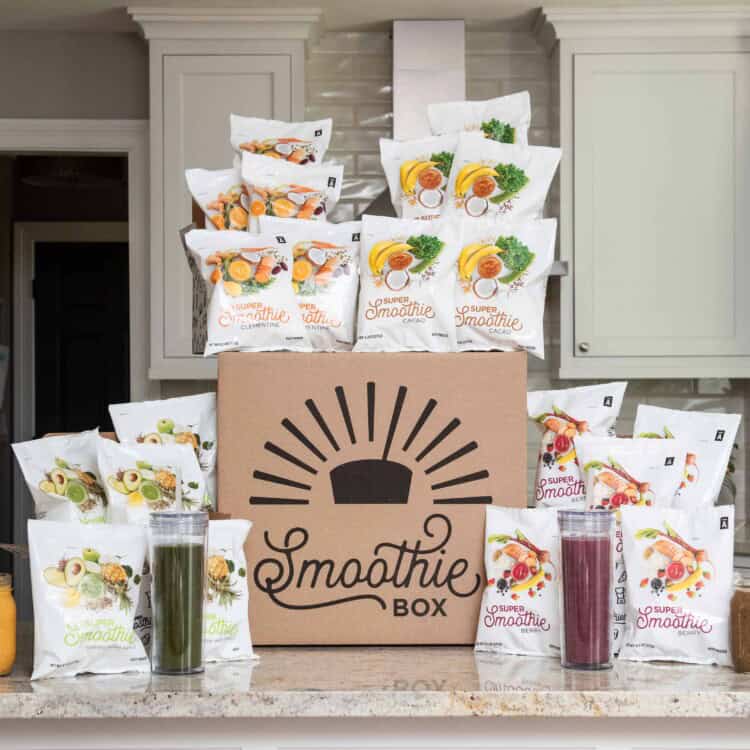 Exclusive SmoothieBox Deal Alert!
Use promo code THRIVINGHOME to get $40 off plus FREE shipping on your first SmoothieBox! 
Grab the Deal Now!
More Honest Reviews You Might Like
If you liked our honest SmoothieBox review, check out these other reviews of some of our favorite products.
ButcherBox Review – Healthy, trustworthy meat delivered to your door.
Wildgrain Review – Bake-from-frozen, artisan pastries, breads, pastas, and more.
Nutr Review – A cool little machine that I use to make fresh almond milk.
Bombas Socks Review – Pretty much the only socks I wear.