Strawberry Piña Colada Smoothie
This post may contain affiliate or sponsored links. Please read our disclosure policy.
Frozen strawberries, pineapple, and banana combine with coconut milk and almonds to create the most luxurious, healthy smoothie you've ever had! This easy Piña Colada Smoothie has party time written all over it.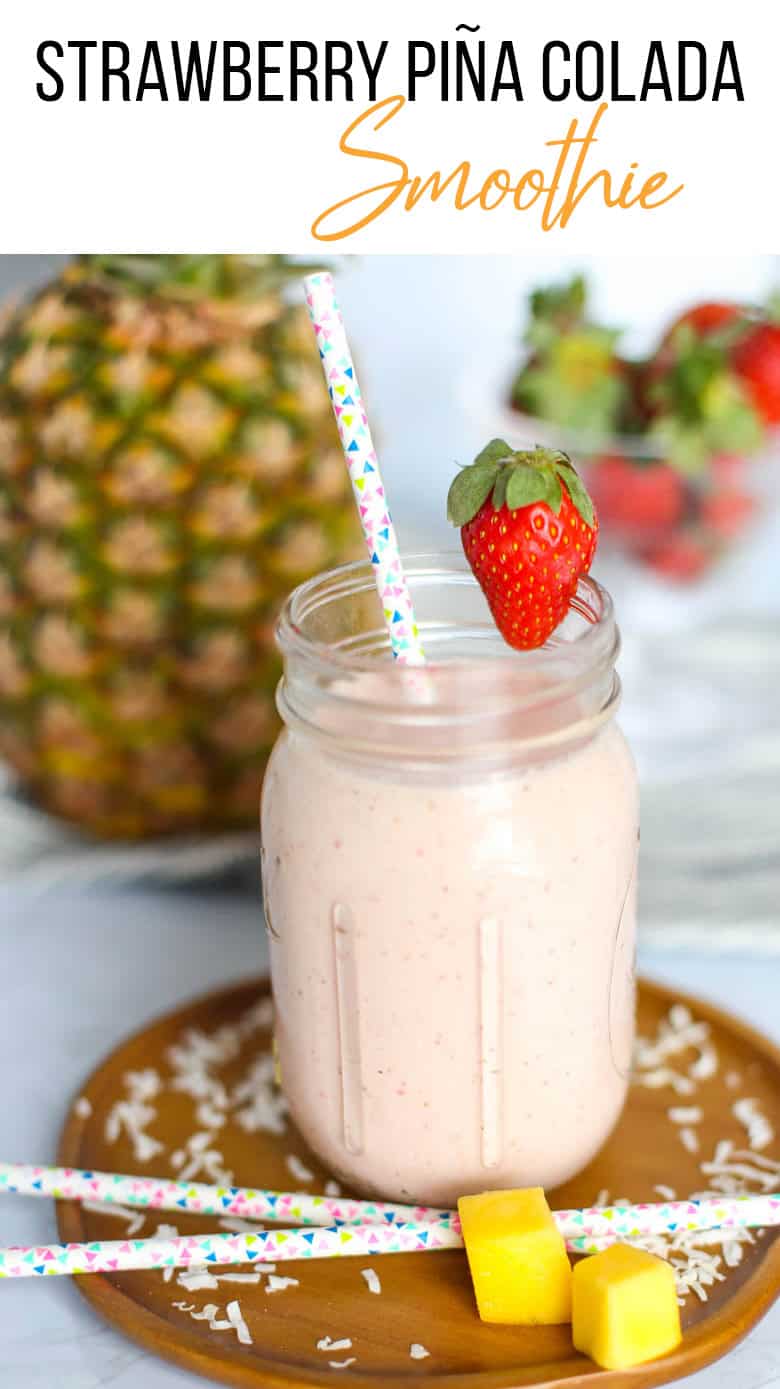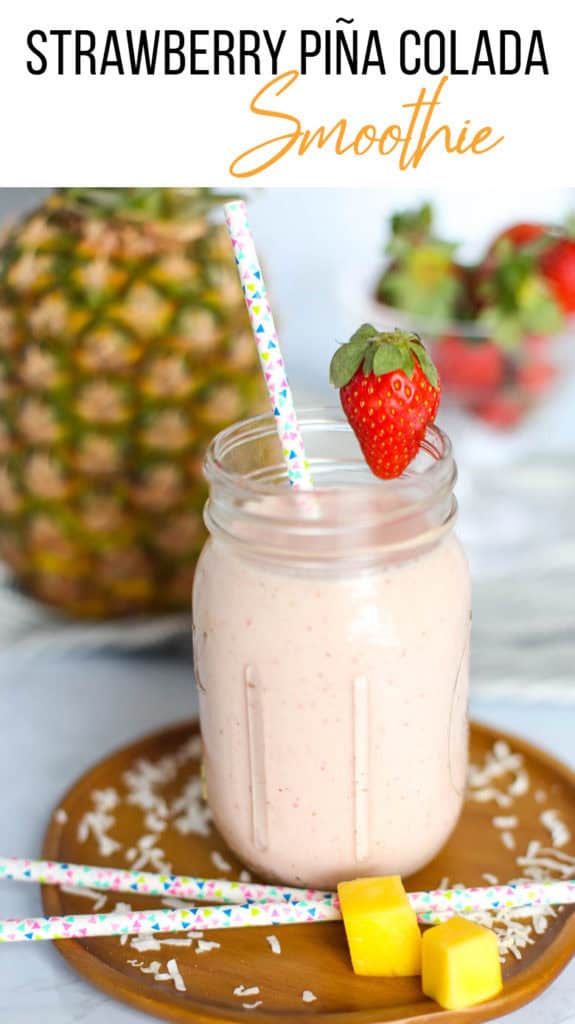 About the Strawberry Piña Colada Smoothie
Can it really be classified as a smoothie? This fruit smoothie tastes like the best Strawberry Piña Colada milkshake you've ever had–if that exists.
Besides the Blueberry Muffin Smoothie, this was the most popular one with my kids. Heck, you may even want to spike it with a little rum at your next party or brunch (adults only, of course!). Virgin or spiked, it's DELICIOUS and such a treat!!!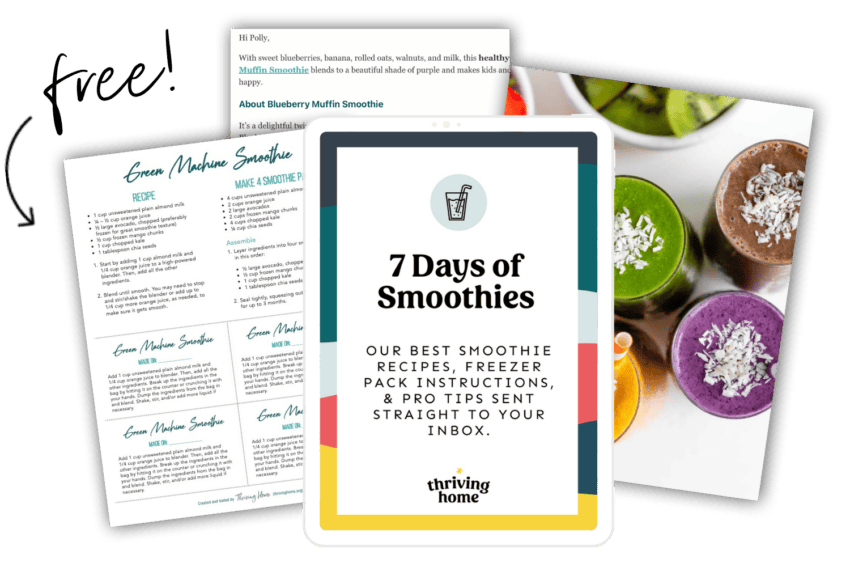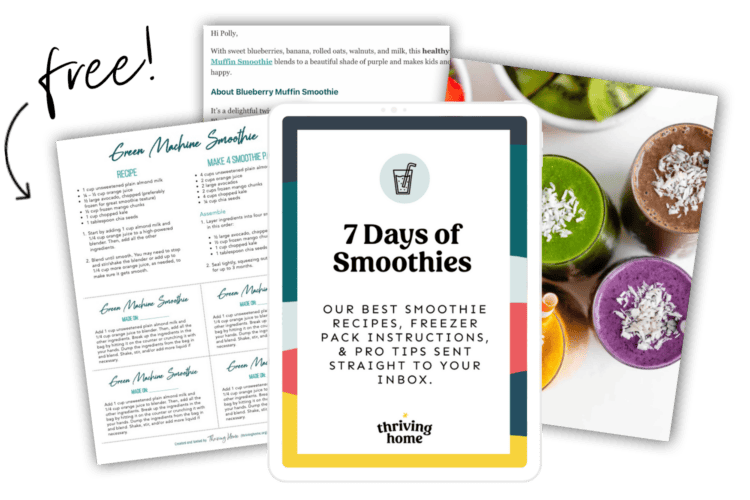 7 Must Have Smoothie Recipes
Get our best smoothie recipes, freezer pack instructions, & pro tips sent straight to your inbox.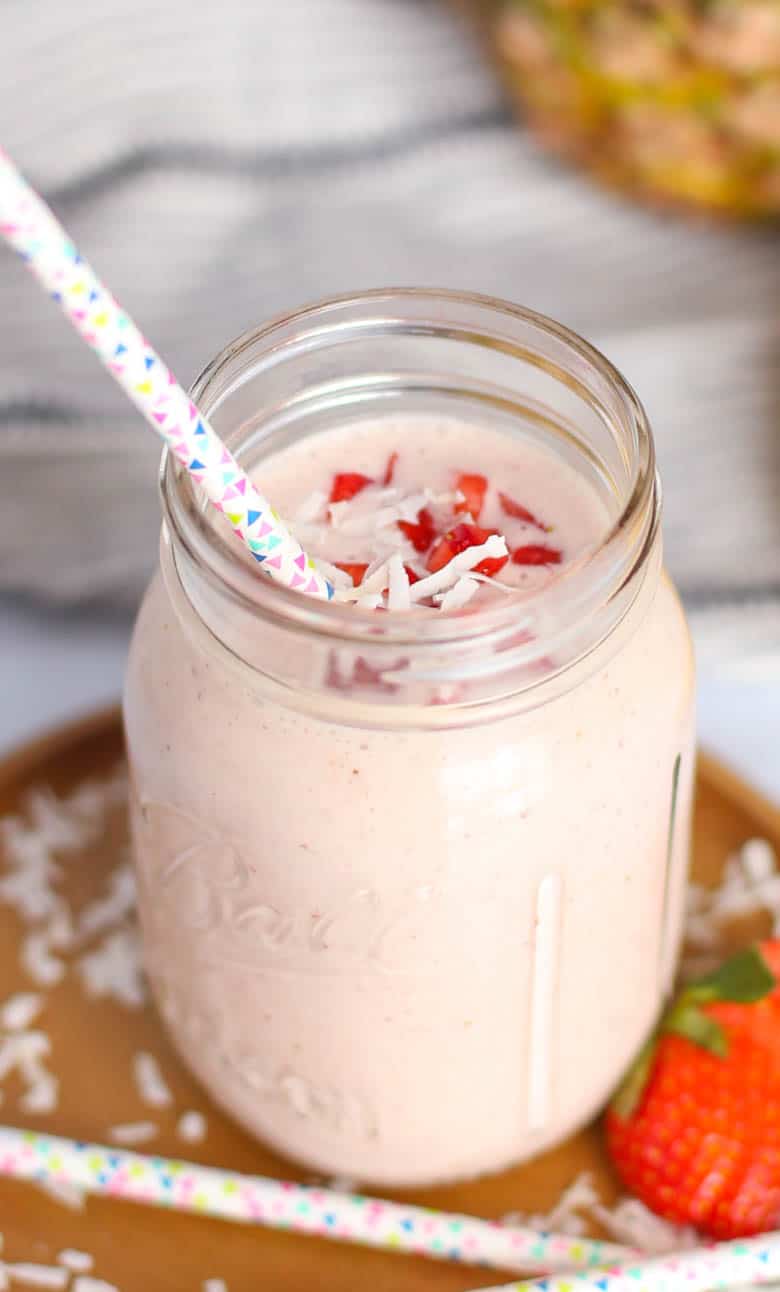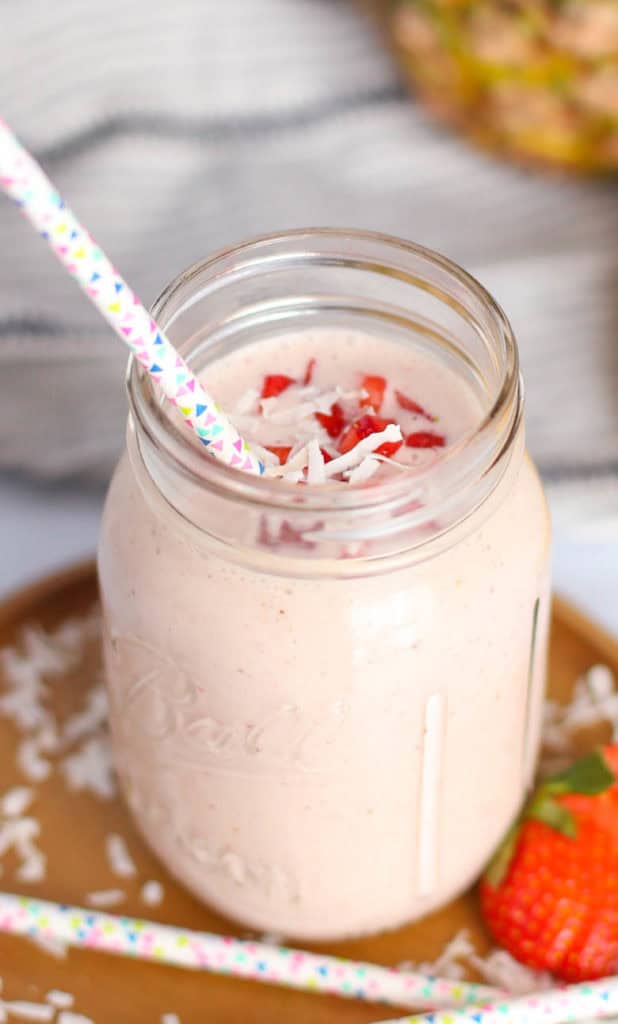 I recommend using full-fat coconut milk from the can if you want the best milkshake experience. But, coconut water or your favorite milk will work as a substitute. Just can't promise it will blow. you. away. like that full-fat coconut milk will.
The good news: the fat in coconut has some positive health benefits for you, too.
Here are all of the ingredients you need:
Coconut milk (preferably full-fat in the can!)
Banana
Fresh or frozen pineapple
Fresh or frozen strawberries
Sliced or slivered raw almonds
Unsweetened shredded coconut (optional)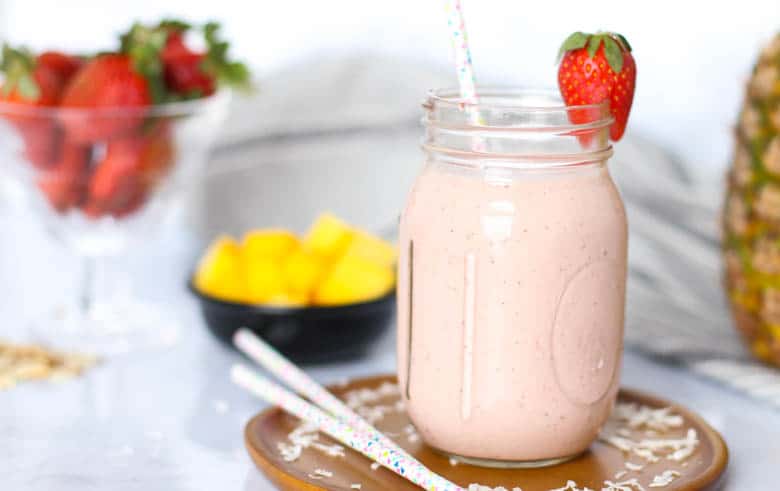 Now, let's talk blenders for a minute. Not all of them are created equal.
I've owned a lot of brands over the years–Frigidaire, Cuisinart, Ninja, Vitamix, and Oster. To really pulverize the freezer smoothie packs, you'll need a high-powered blender.
The two blenders that stand out as clear winners from my experience are:
The Vitamix because it is very high-powered, super simple, and will last for an eon. We both have this blender and it's the BEST.
A more affordable option is the Nutri Ninja Personal and Countertop Blender. This makes smooth smoothies and allows me to make single-serving smoothies. The big blender doesn't pulverize as well as the smaller containers or the Vitamix, just so you know. We use the single-serving blender daily!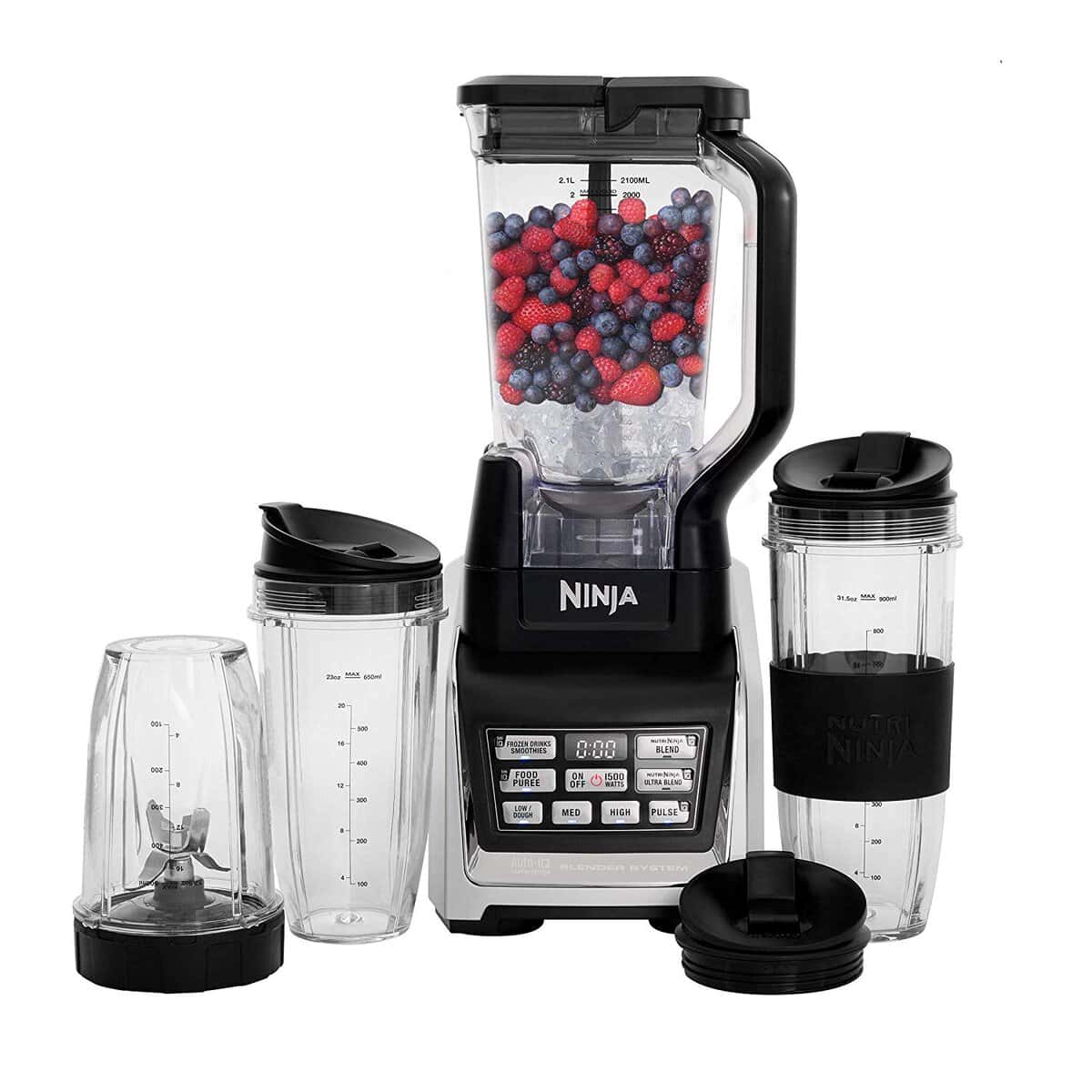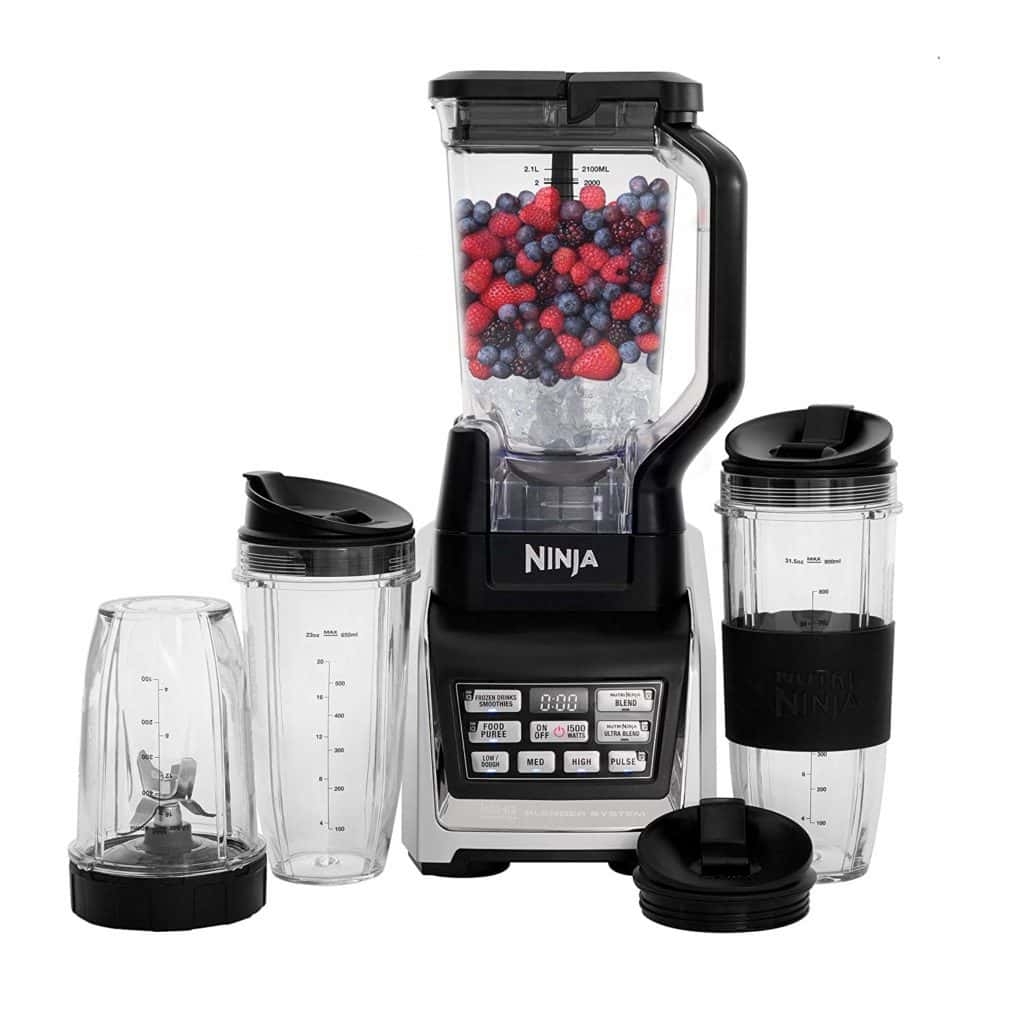 Alright now, if you've got your blender and ingredients on hand, it's time to make your delicious strawberry piña colada smoothie! Or, spend a few minutes dividing up ingredients and make some freezer smoothie packs for later.
How to Make into a Smoothie Pack
What are freezer smoothie packs?
Only the best, most genius idea ever. You'll simply toss most of your smoothie ingredients in a freezer bag/container to have on hand in the freezer. (Be sure to follow our layering instructions.) Then you can throw together a delicious, nutrient dense smoothie for breakfast, as a snack, or as a meal replacement anytime.
Freezer smoothie packs have become the norm around our houses these days. That's because, just like with our healthy freezer meal recipes, it makes so much sense to use our time and resources wisely by prepping these smoothies in bulk.
Having a pack of the frozen solid ingredients on hand means all you have to do is pour the liquid in your blender, dump in the bag, and blend. You'll be walking out the door with a tasty, nutritious breakfast in just minutes! Take a look at how easy it is…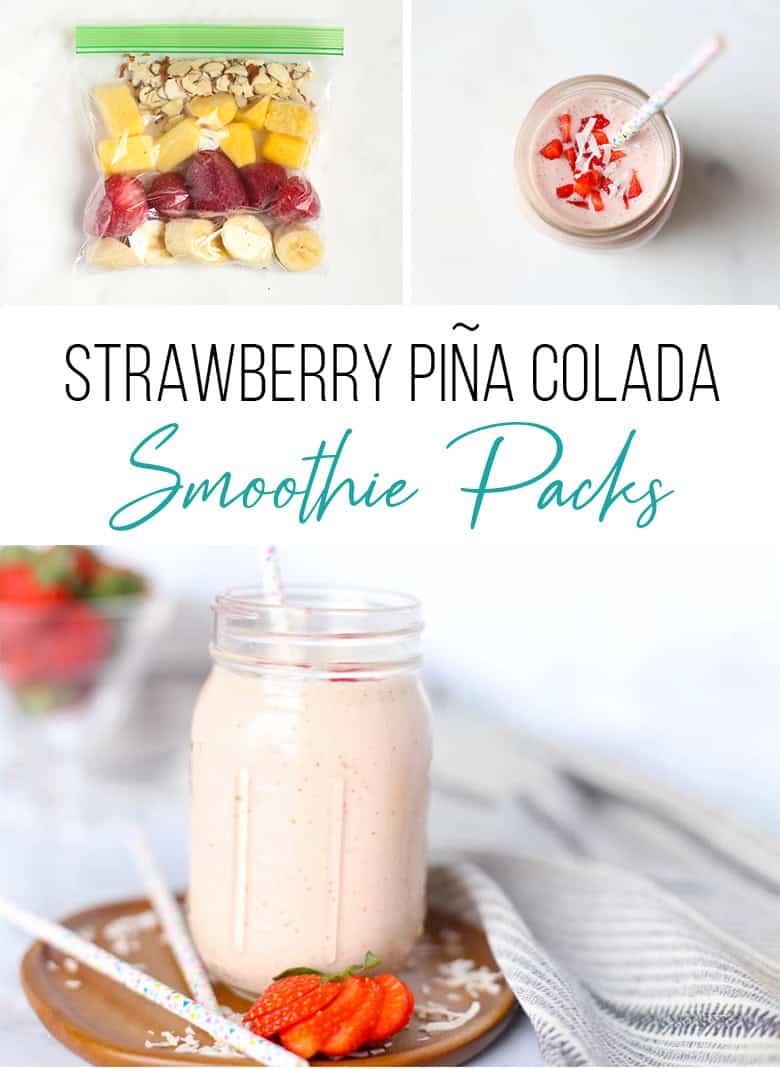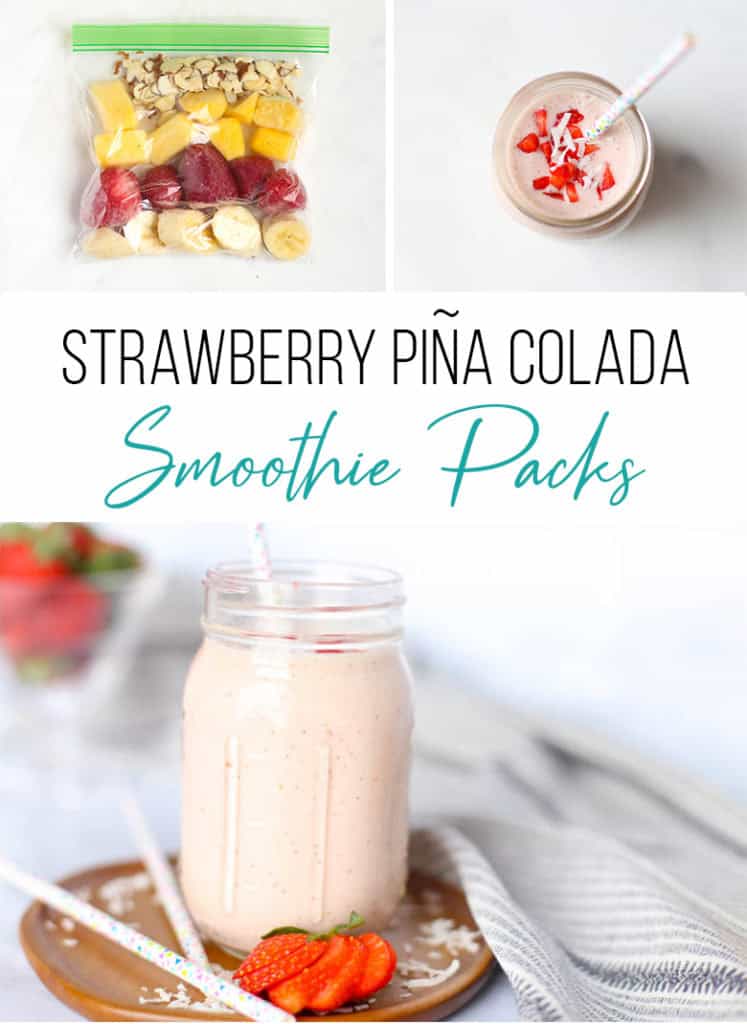 More Smoothie Recipes Like Our Piña Colada Smoothie
Try making these other smoothies that we've shared in our 7 Frozen Smoothie Packs series or Pin them for later:
Ready to start your day with a party in your mouth? Grab your blender and let's get started on the Strawberry Piña Colada Smoothie…
Did you make this? Snap a photo and tag us on Instagram at @thrivinghome so we can see your creations and cheer you on!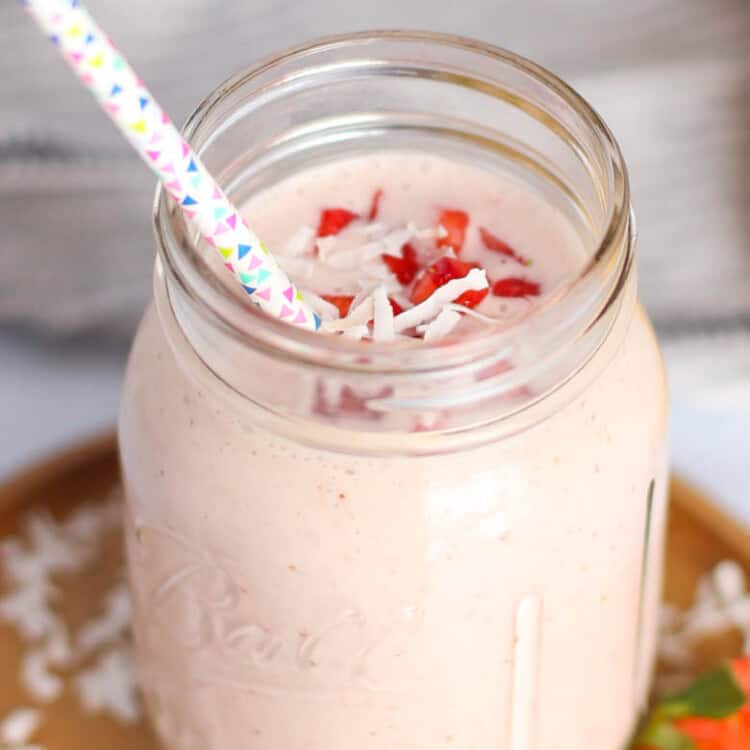 Strawberry Piña Colada Smoothie
Frozen strawberries, pineapple, and banana combine with coconut milk and almonds to create the most luxurious, healthy smoothie you've ever had! Prep ahead and make it into freezer smoothie packs to have on hand any time.
Yield:
One (16-ounce) smoothie
Prep:
5 minutes
Cook:
0 minutes
Total:
5 minutes
Smoothie Packs Delivered to Your Door!
If you want to make life really simple, try SmoothieBox. We love these frozen smoothie packs that are delivered to your door.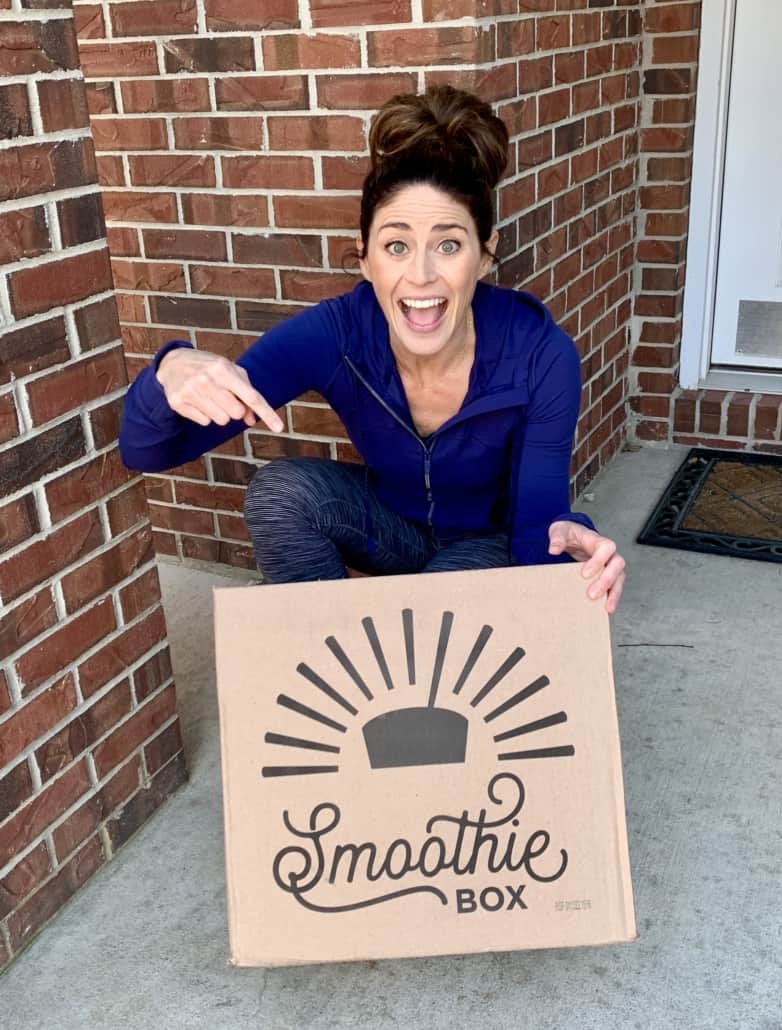 In fact, you can read my full honest review of SmoothieBox here. I love having these in the freezer for days when I just don't have time to whip up a smoothie on my own.