This post may contain affiliate or sponsored links. Please read our disclosure policy.
Bananas are always on our grocery list, yet we can never seem to finish them before they turn brown and mushy. I'm sure you can relate. That's why we want to answer the question "can you freeze bananas?" today. Our role as freezer cooking experts and cookbook authors has led us to test all the different methods of freezing and uses for frozen bananas.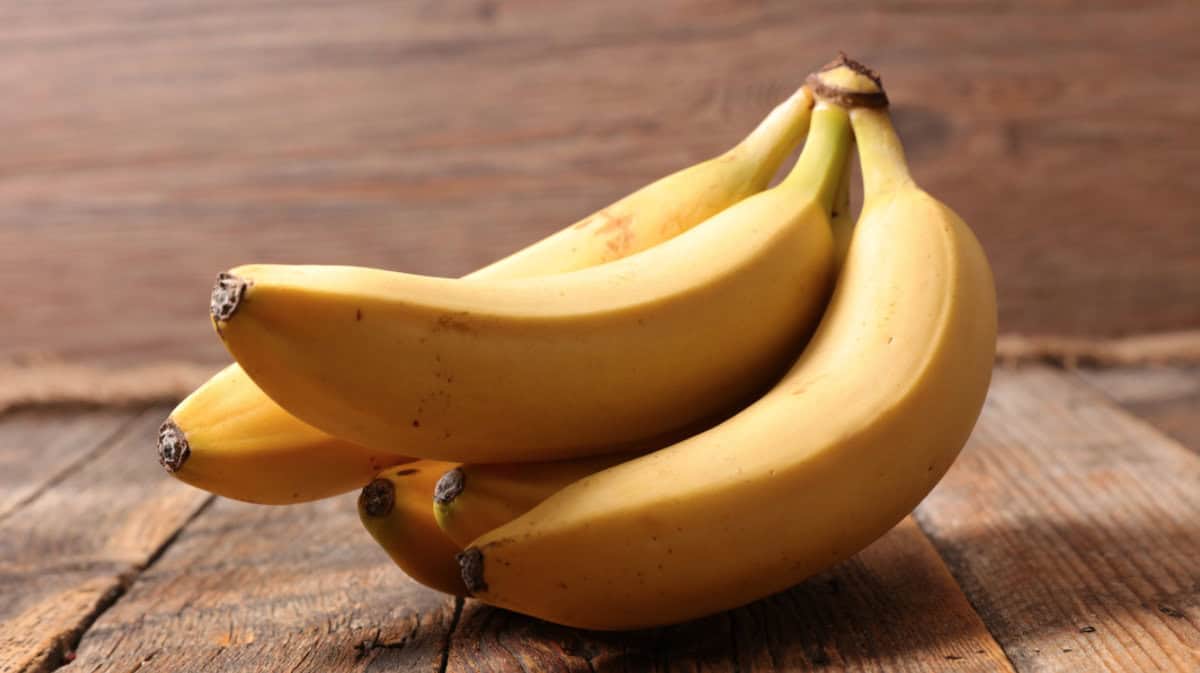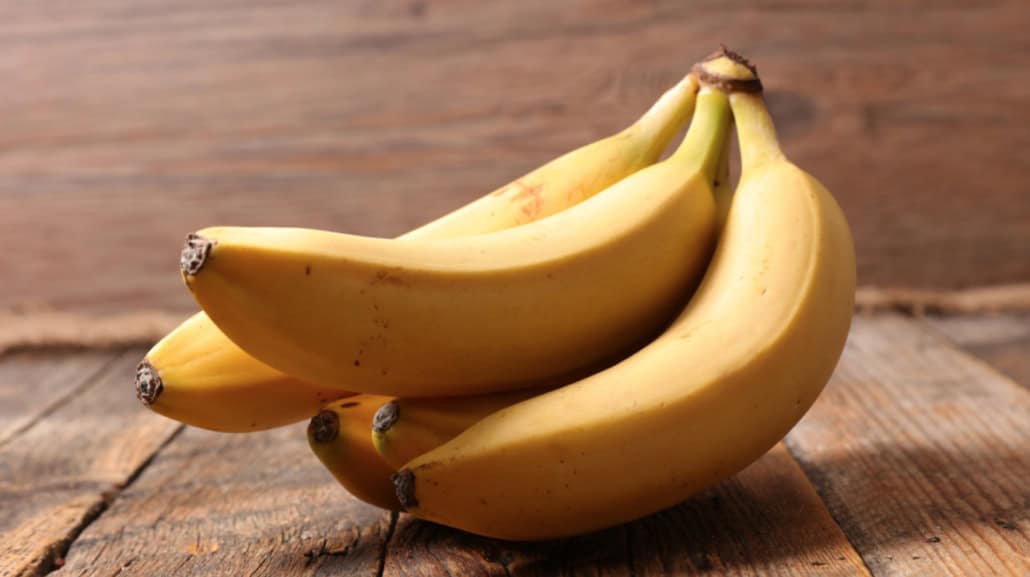 Yes, You Can Freeze Bananas!
Ripe or overripe bananas can be frozen once they are peeled, according to Dole. Our tests have shown that frozen bananas are best to use in smoothies and baked goods. Frozen bananas can also be whipped in the blender for a delicious and healthy treat.
Below are some different ways we recommend freezing bananas according to how you plan to use them:
Freeze ripe banana slices for making banana ice cream or drizzling pieces with melted chocolate. Ripe frozen bananas have the best flavor for a frozen banana treat.
Freeze ripe or overripe whole peeled bananas for smoothies and blender recipes like pancakes, baked oatmeal, or blender muffins. Cutting the banana in half can make it easier on your blender.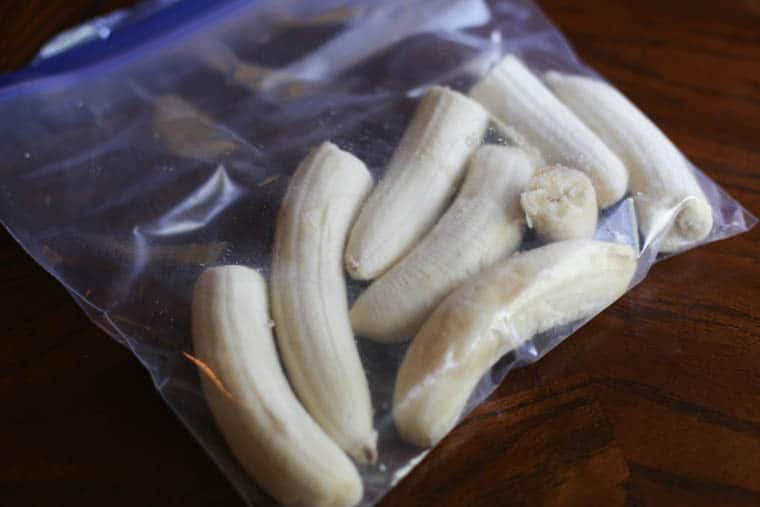 How to Freeze Bananas
One question we get is "do you have to peel bananas before freezing them?" Although not necessary, it is difficult to peel the bananas once they are frozen unless you completely thaw the banana. So, we recommend peeling for ease of use.
How you should freeze bananas really depends on how you intend to use them. Here are some tips:
Sliced Bananas: Freeze sliced bananas on a tray lined with wax paper for 2 hours or until solid before transferring them to a freezer-safe bag or container until ready to use. Label and date the container.
Half or Whole Bananas: Freeze half or whole bananas in a gallon-size freezer bag or in portions you would use for a particular recipe. Frozen whole bananas are easy to break apart, so do not worry about sticking. Press all of the air out of the bag as you close it. Label and date the container.
Mashed Bananas: Freeze mashed banana in a freezer-safe container or place in a freezer-safe bag. If using a bag, press all of the air out as you close it and freeze the bag flat. We suggest writing the measurement amount of banana mash on the container with the label and date for ease of use.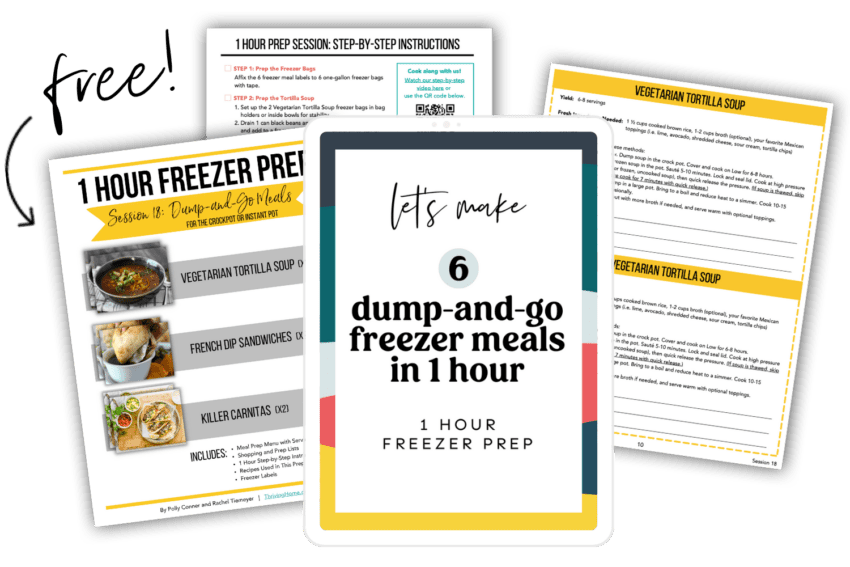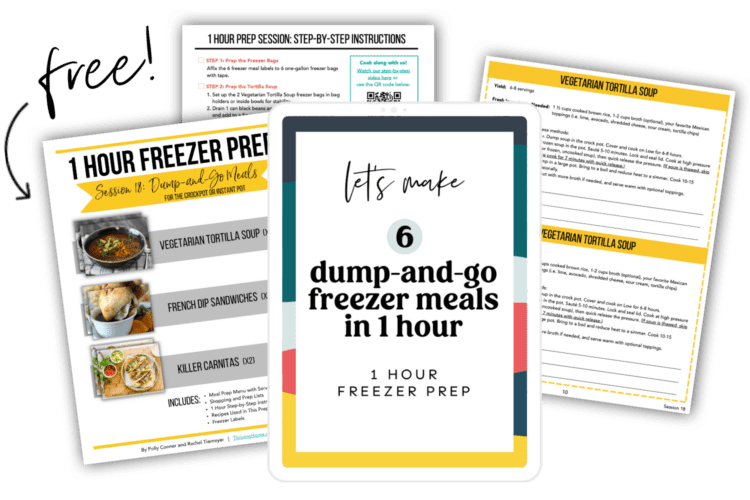 Try 1 Hour Freezer Prep Today!
Make 6 Dump-and-Go Freezer Meals in 1 Hour
Shopping & equipment lists
Step-by-Step instructions & video tutorial
Serving suggestions & dietary substitutions & more
Try Session 18 (a $6.99 value) for free!
How long do frozen bananas last?
According to the USDA, as long as frozen food is kept at 0°F in the freezer, it is safe to consume for an indefinite amount of time.
While this is something we noted in writing From Freezer to Table and From Freezer to Cooker, our testing has proven that most frozen foods, including bananas, should be consumed within 3-6 months for optimal flavor and freshness.
How to Defrost
Depending on how quickly you need to use your bananas, there are a few easy ways to thaw them:
Thaw a container of frozen bananas in the refrigerator for several hours or overnight.
Run the sealed bag of frozen bananas under lukewarm running water until thawed.
Microwave the bananas for 3-4 minutes at low heat (about 40% power) until they are thawed. Some microwaves have a defrost button, which will work. Stir halfway to ensure even thawing.
Once frozen bananas are thawed, you can refreeze them, according to the USDA. Thawed mashed banana is the best to refreeze, as thawed whole bananas will become mushy once defrosted. USDA advises against refreezing foods left outside the refrigerator for more than 2 hours.
Recipes to Use Up Your Frozen Bananas
Try some of our favorite recipes that use up your frozen banana stash. Most of these recipes are freezer-friendly. (Yes, you can freeze your bananas for a second time in these recipes.)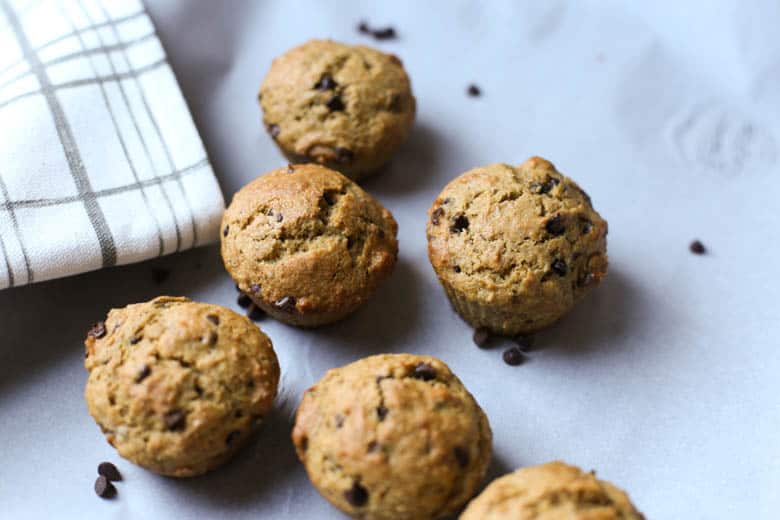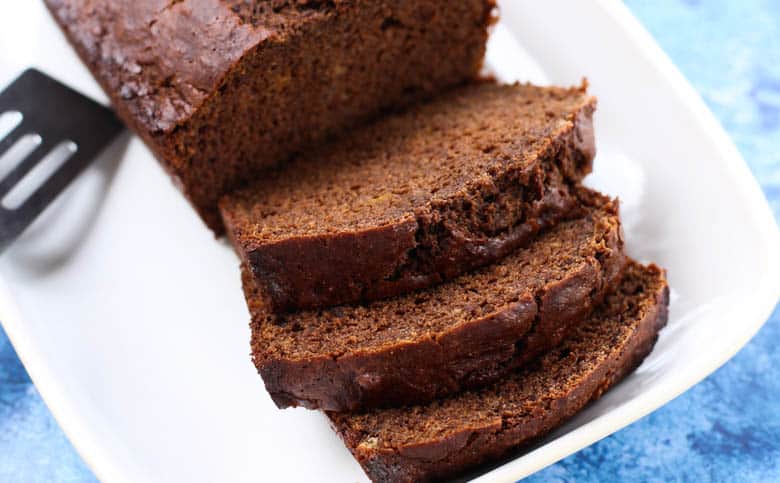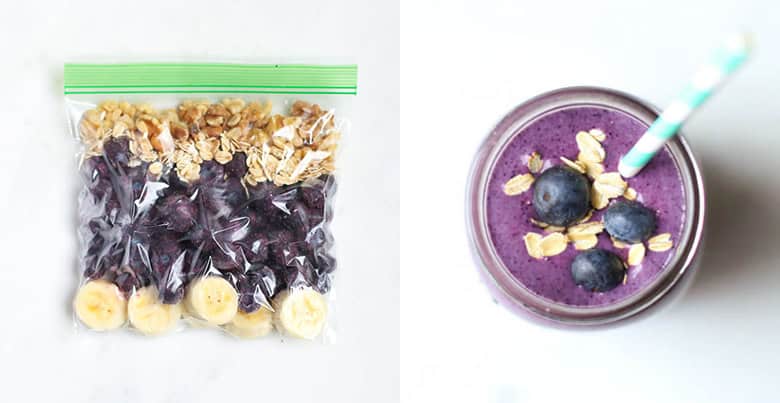 Bottom Line
Bananas can absolutely be frozen! Store them in an airtight container for up to 6 months in the freezer. Thaw them slowly in the refrigerator or microwave for use in your favorite banana recipes.
What Else Can You Freeze?
Wondering what else you can stock up on and freeze? Here are more well-researched and well-tested articles we wrote from our experience.